Make a Girly Mixed Media Canvas With Art Anthology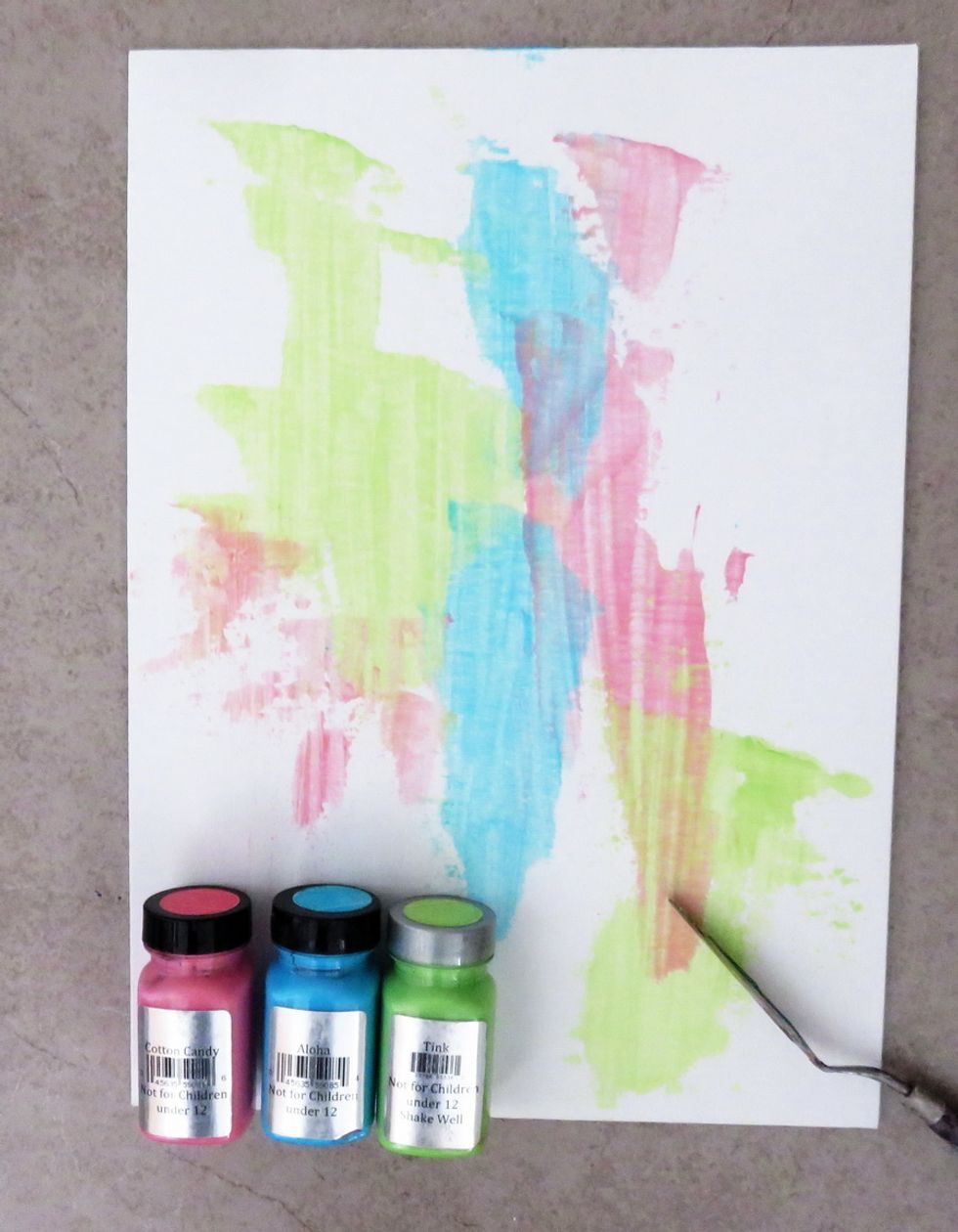 Apply three bright colors of Art Anthology paints over the flat canvas using the artist knife only. Make it with a very thin layer of the paint and let it dry (will be fast drying time).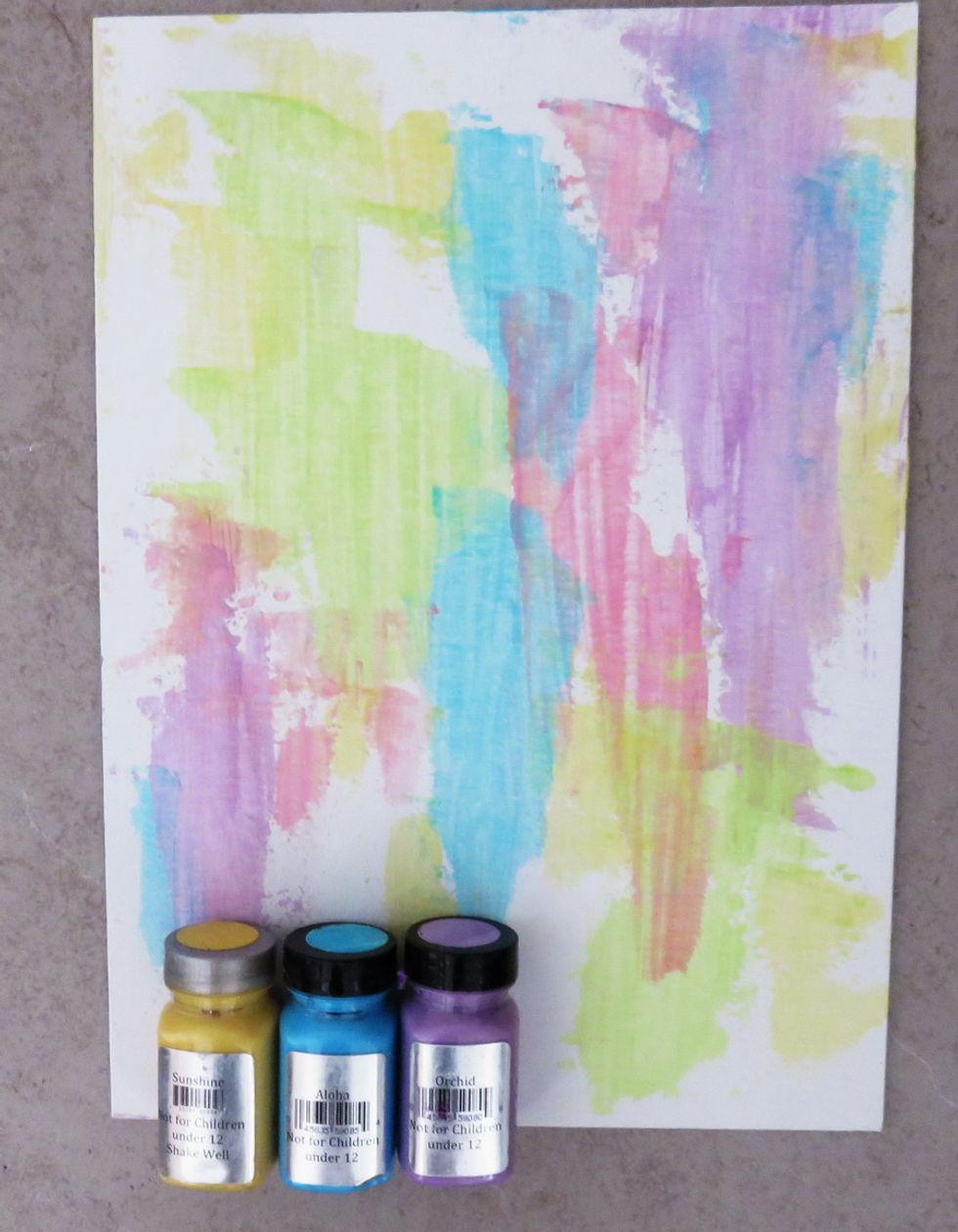 Apply more paints over the first dry layer. Two colors are new, but add more Aloha blue as shown.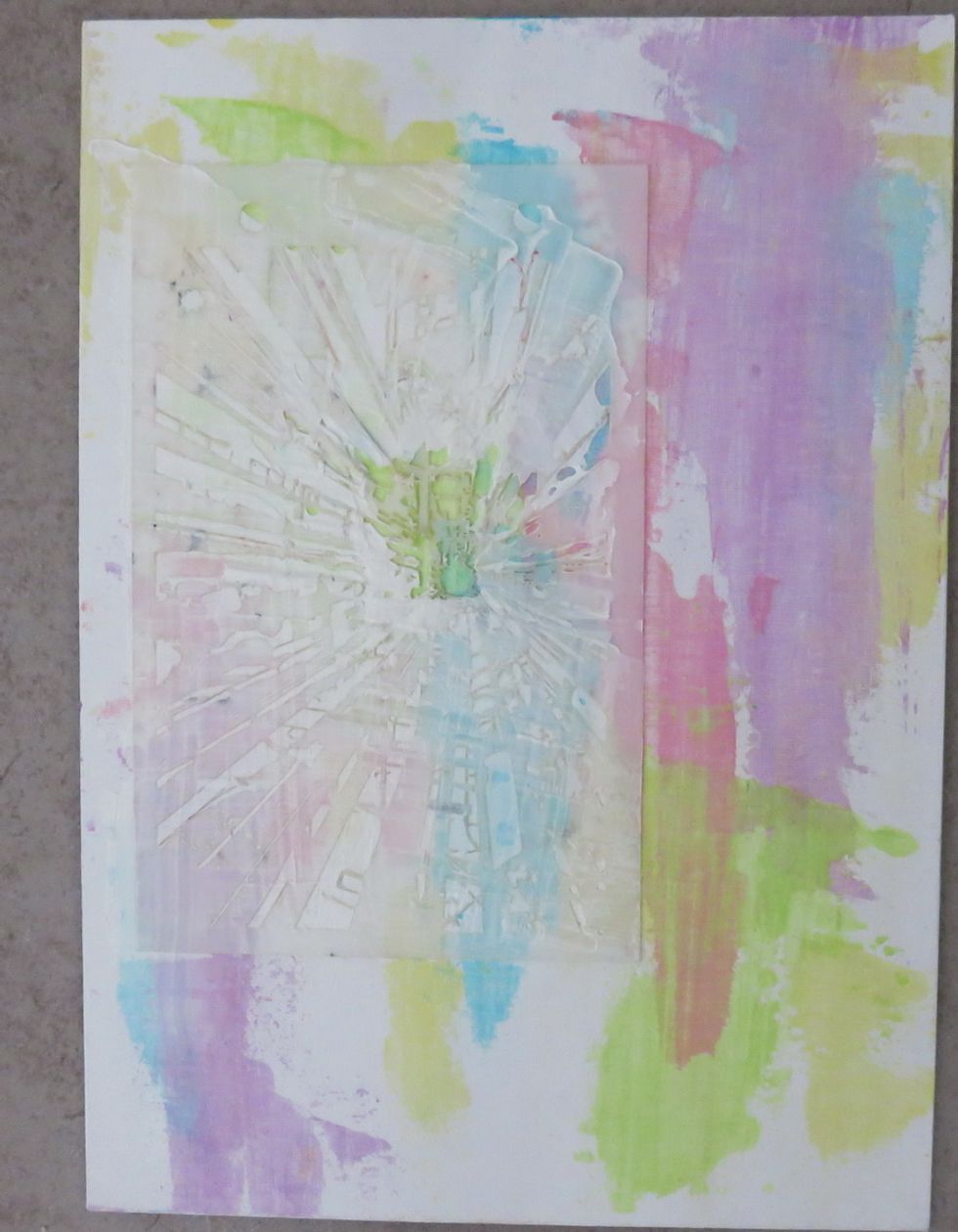 Apply texture paste over Fragments stencil as shown. Let it dry.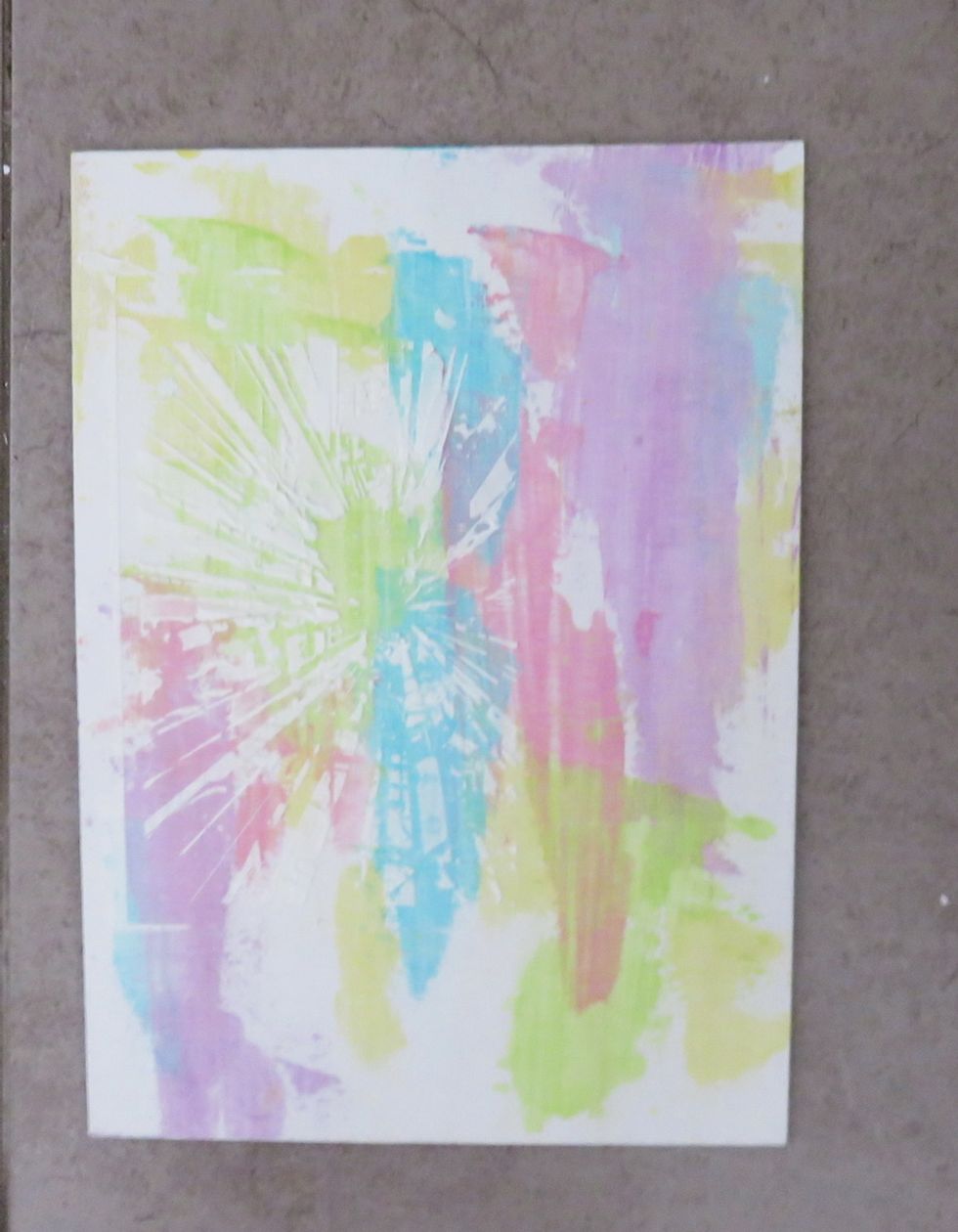 This is how it looks without the stencil and dry.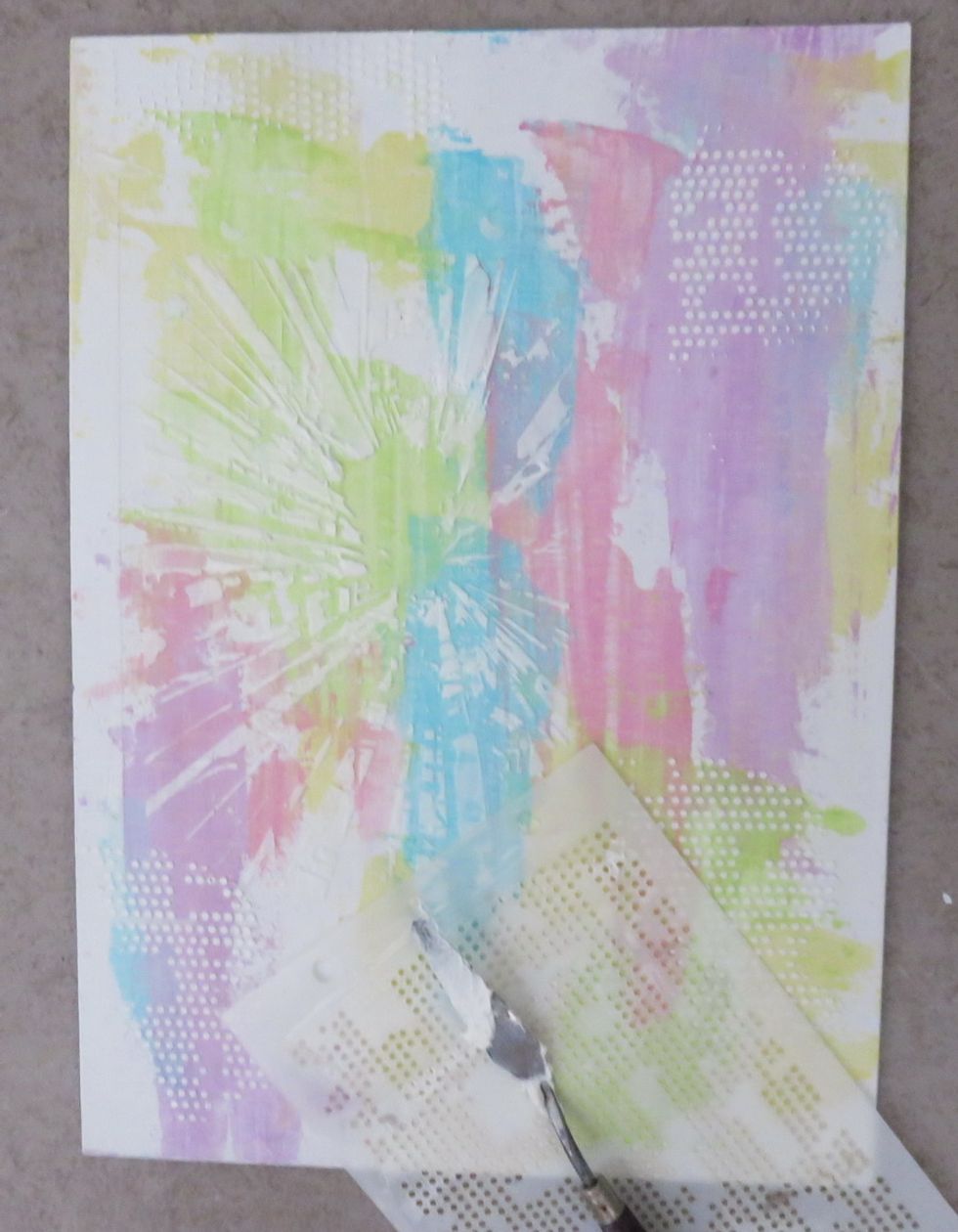 Add more texture around the canvas with Dot Matrix stencil and let it dry.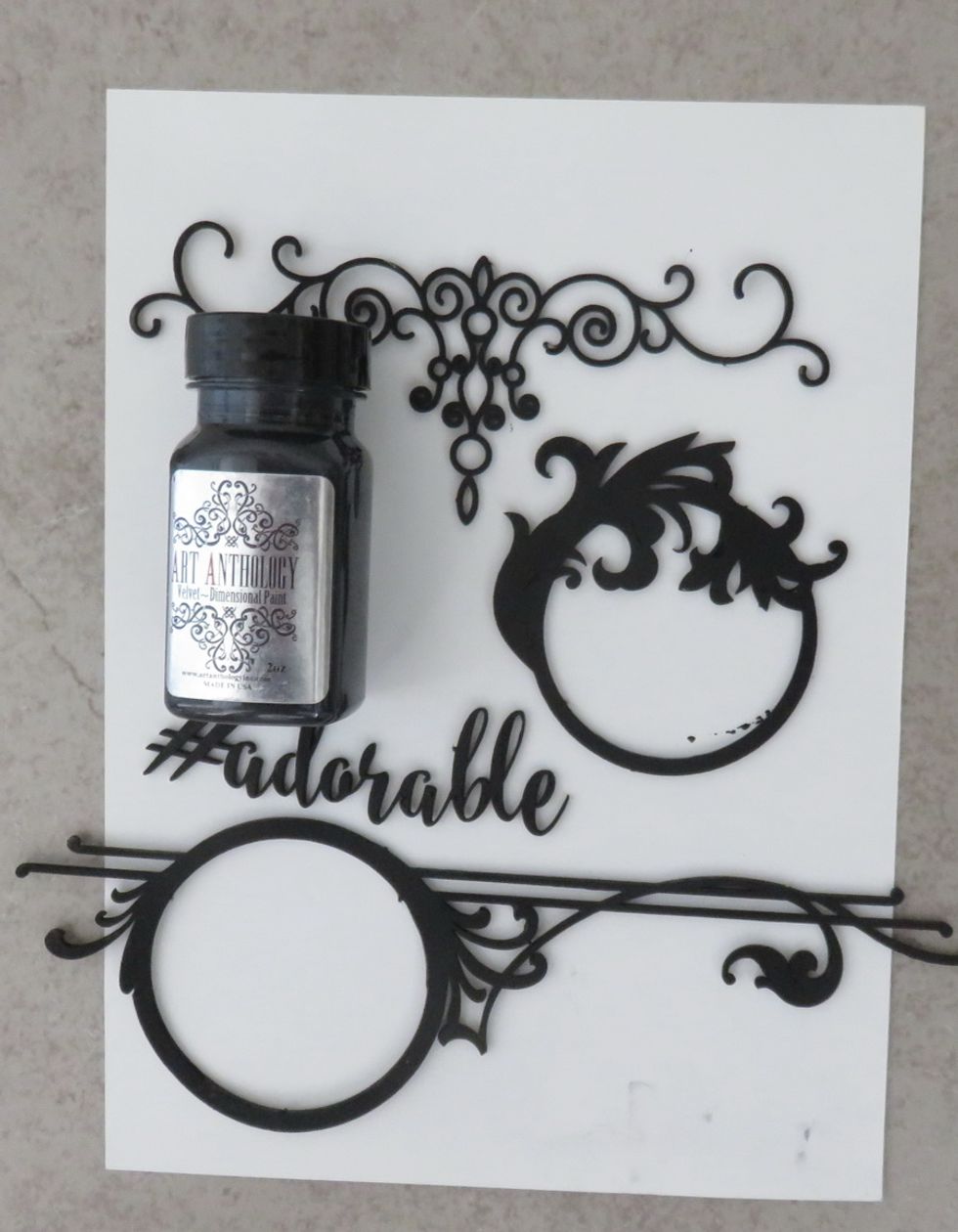 Paint the bare chipboard with a layer or two of Black Leather Jacket Sorbet paint and let them dry.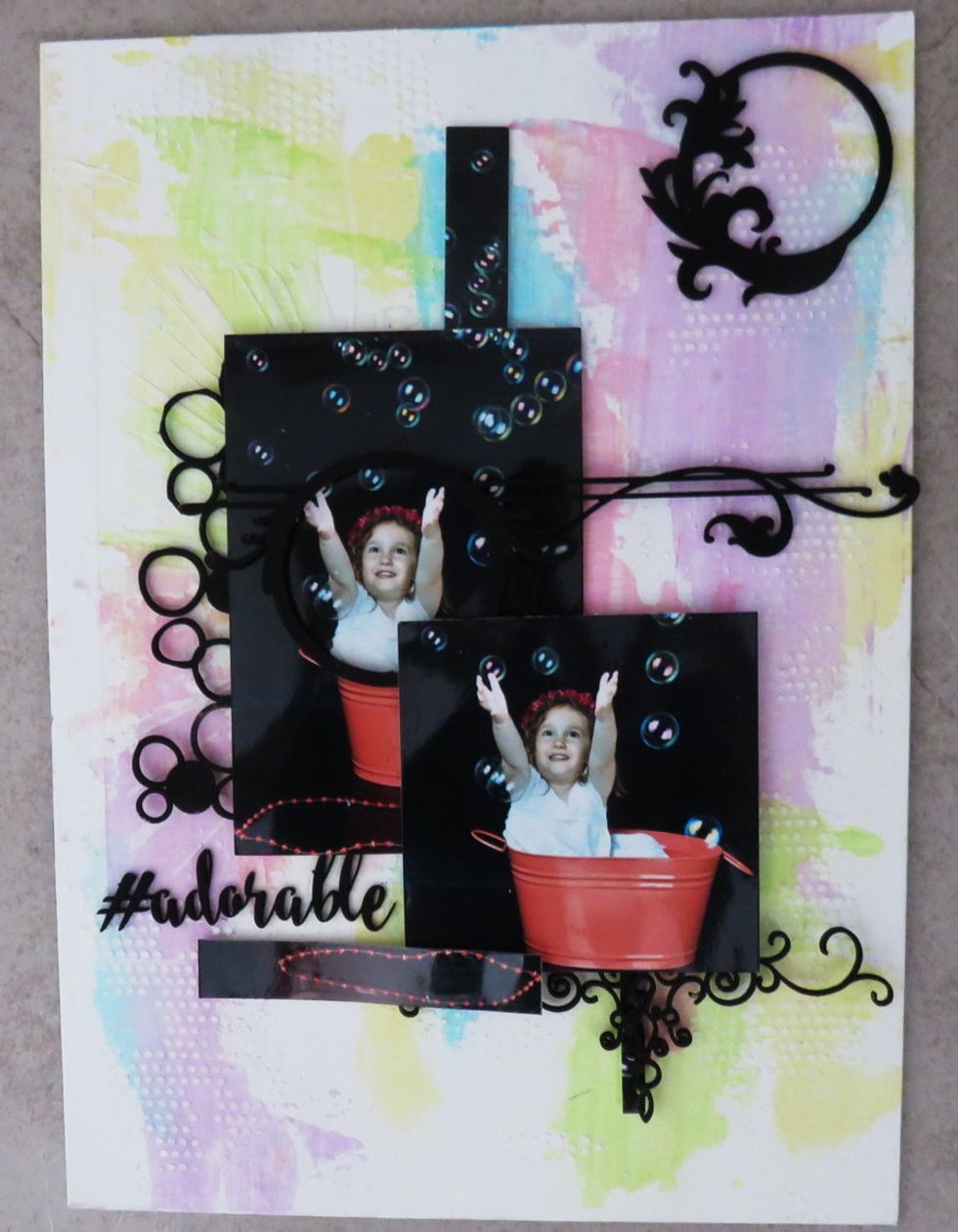 Arrange and glue the photos and the painted chipboards as shown.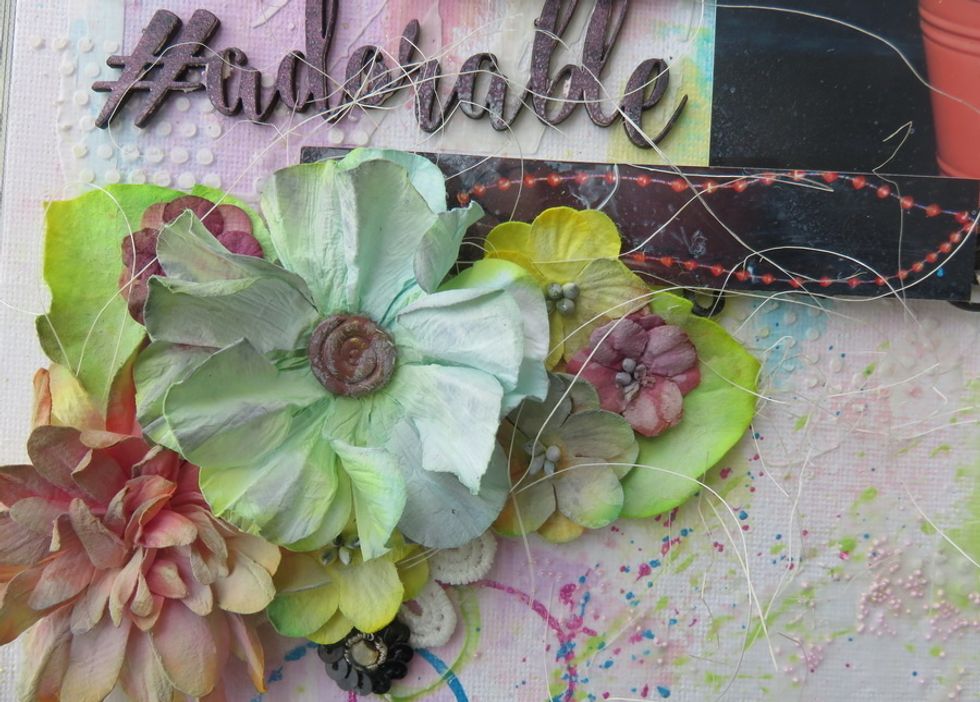 Mist the white paper flowers with a mix of Art Anthology colorations. You can see the list of names in the supply page here. After each color was dry add some white gesso over the flowers as shown.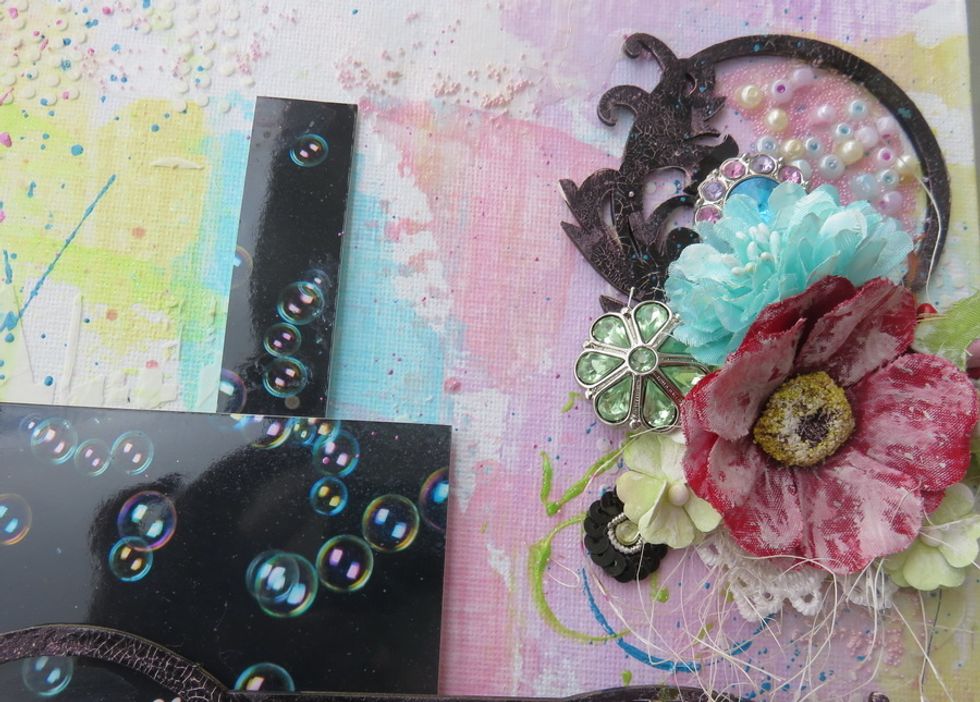 Add some pink micro beads over the canvas as seen.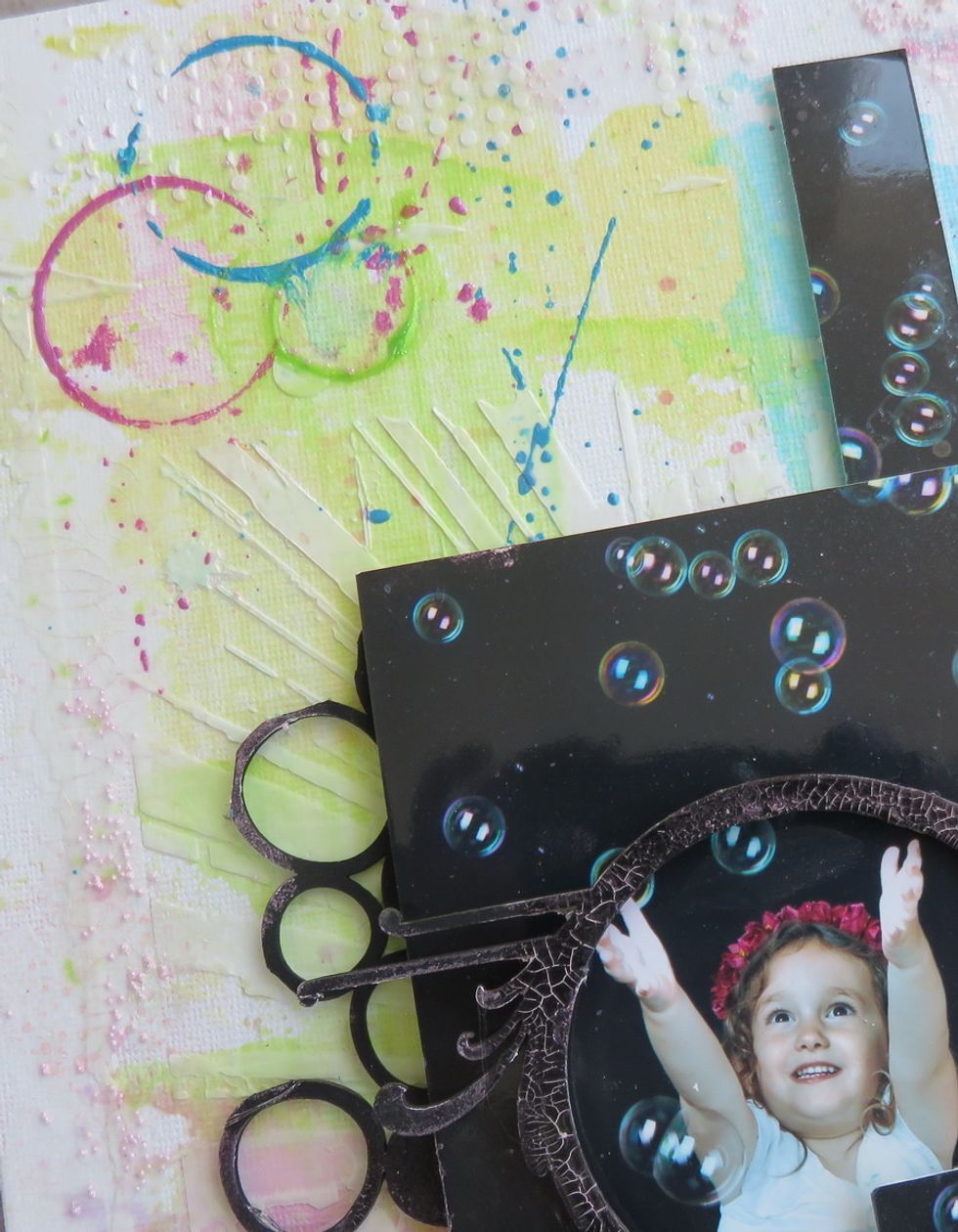 Make splashes with Aloha, Cotton Candy and Tink paints over the " white spaces".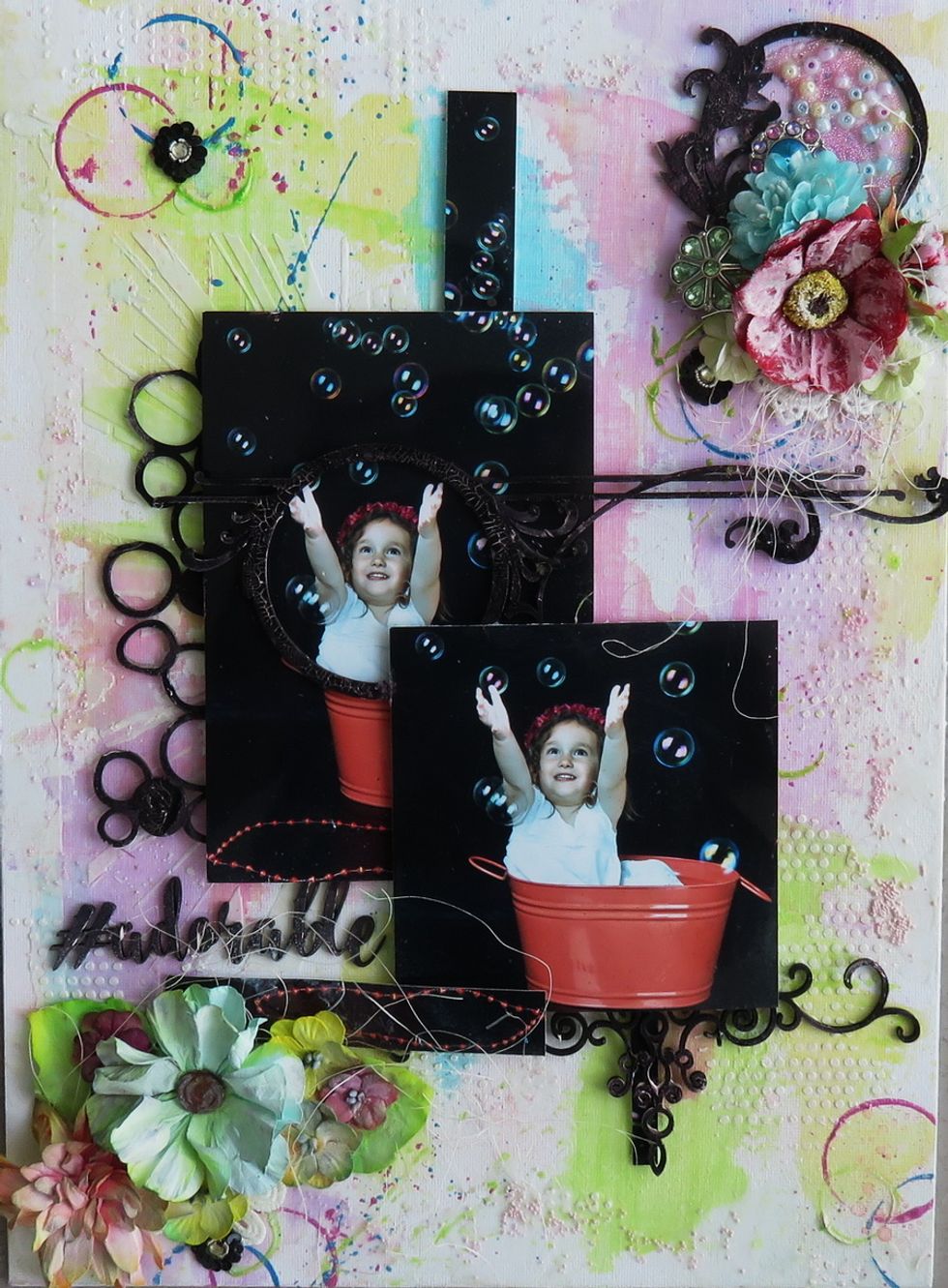 Here is the finishes canvas.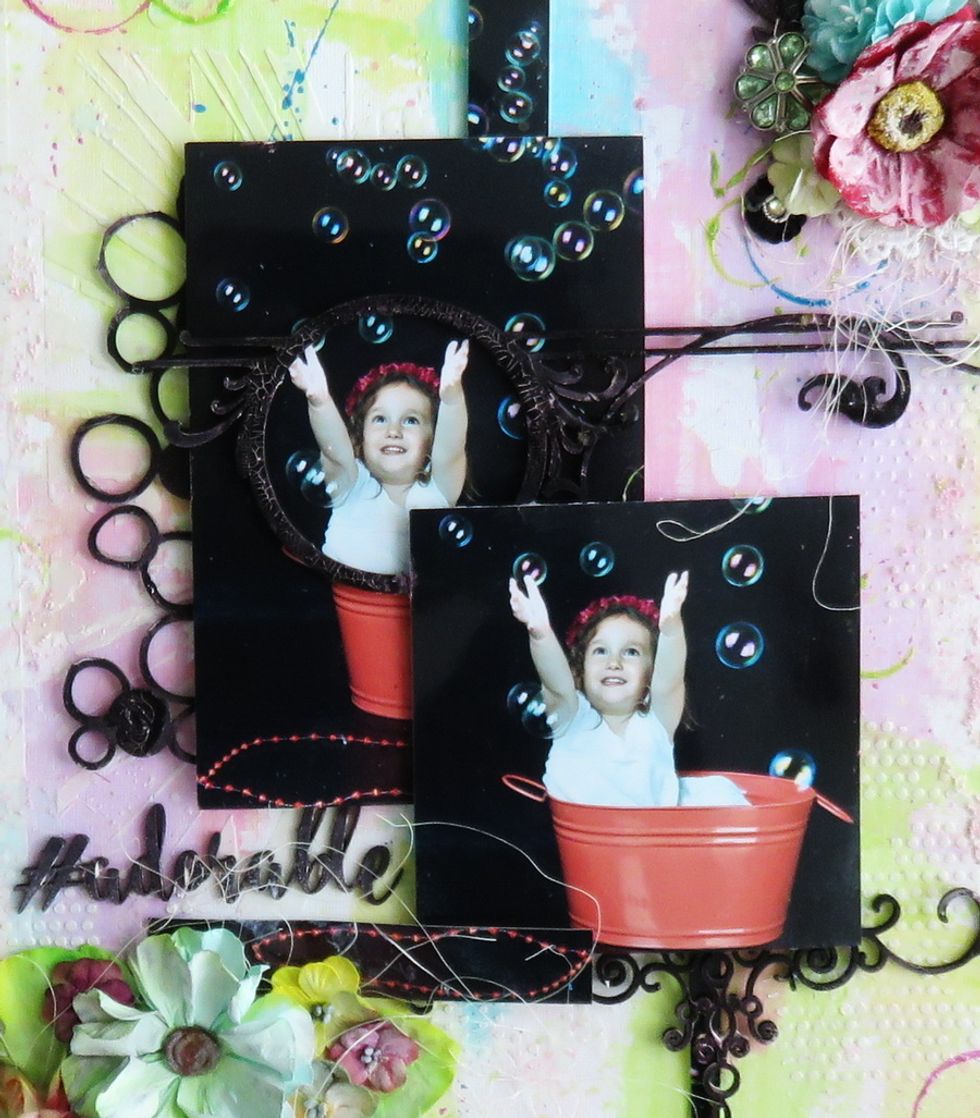 Some more close- up to the central part of the canvas.
Falt canvas
White texture paste
Frangments stencil- Art Anthology
Aloha Velvet- AA
Tink Sorbet- AA
Cotton Candy- AA
Sunshine Sorbet- AA
Orchid Velvet- AA
Dot Matrix stencil-AA
Black Leather Jacket Sorbet- AA
Chipboards- Dusty Attic
Paper and silk flowers
Sky Colorations Spray-AA
Granny Smith Colorations Spray-AA
Patience Colorations- AA
Plush Colorations- AA
Gloriuos Colorations- AA
Wimea Bay Colorations- AA
Art Anthology
Art Anthology is a manufacturer of dimensional mediums.\n\nCome chat with us in our Facebook Group: Art Anthology Adventures in Art