How to make a ginger snap halloween treat 🍽🍪🍦🎃👻
Make a Ginger Snap Halloween Treat 🍽🍪🍦🎃👻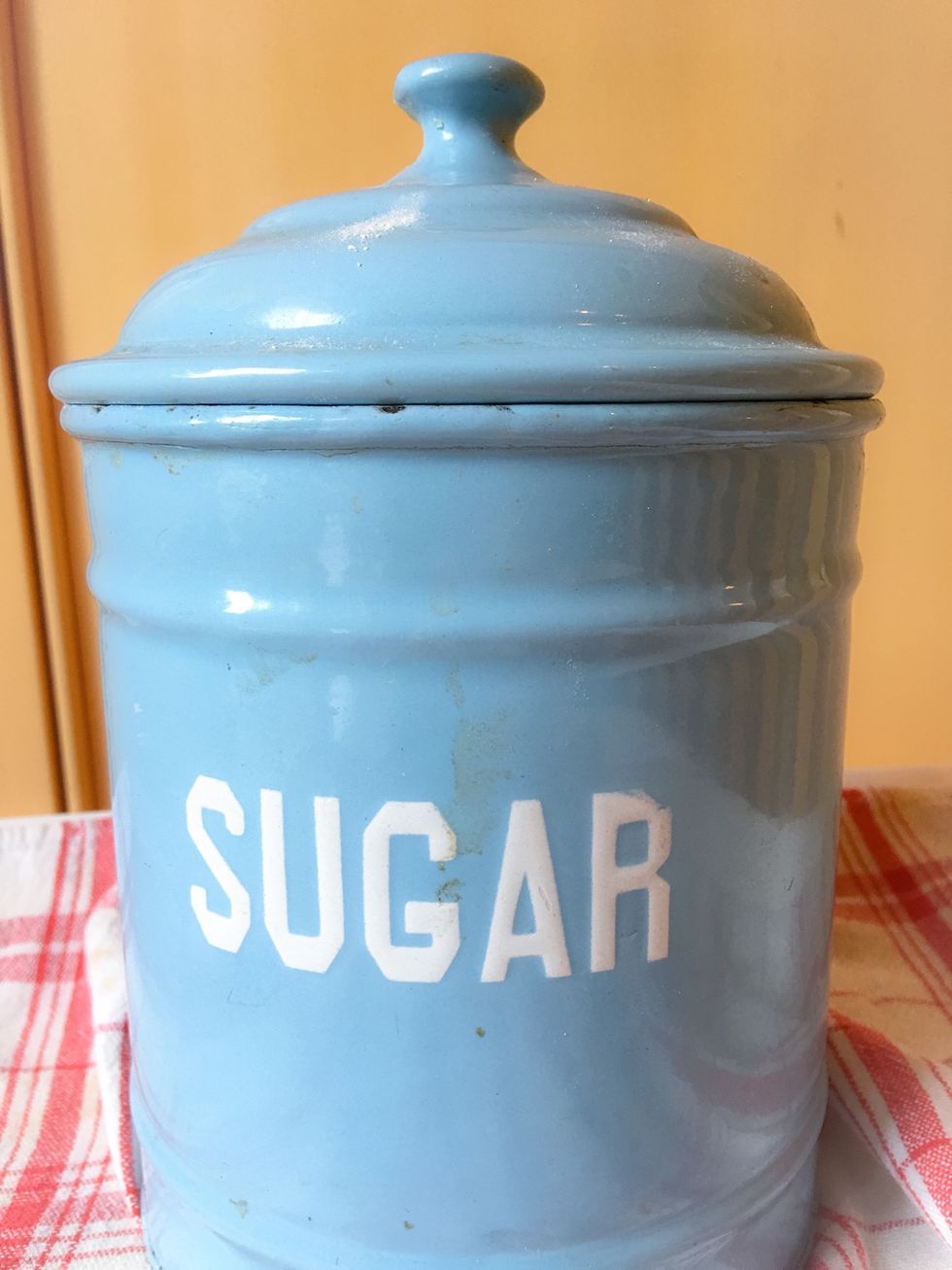 Cute vintage sugar container!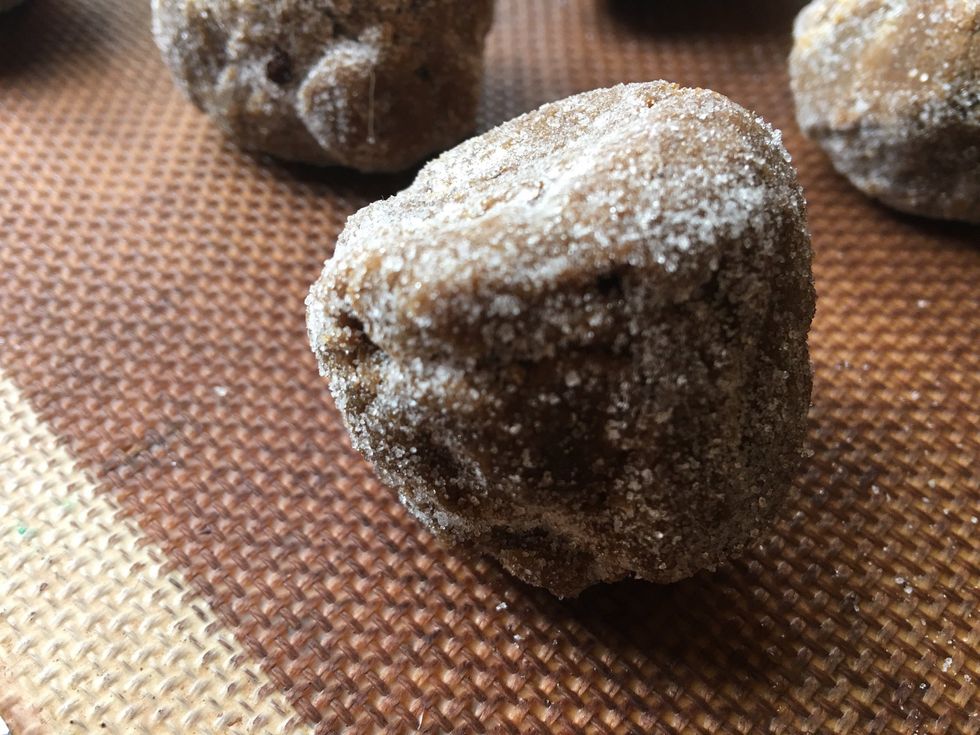 Sift the flour, baking soda, salt, cinnamon, ginger and cloves into a medium bowl. In a large bowl, use an electric mixer to beat the butter and brown sugar until it's smoothly mixed, about 1 min.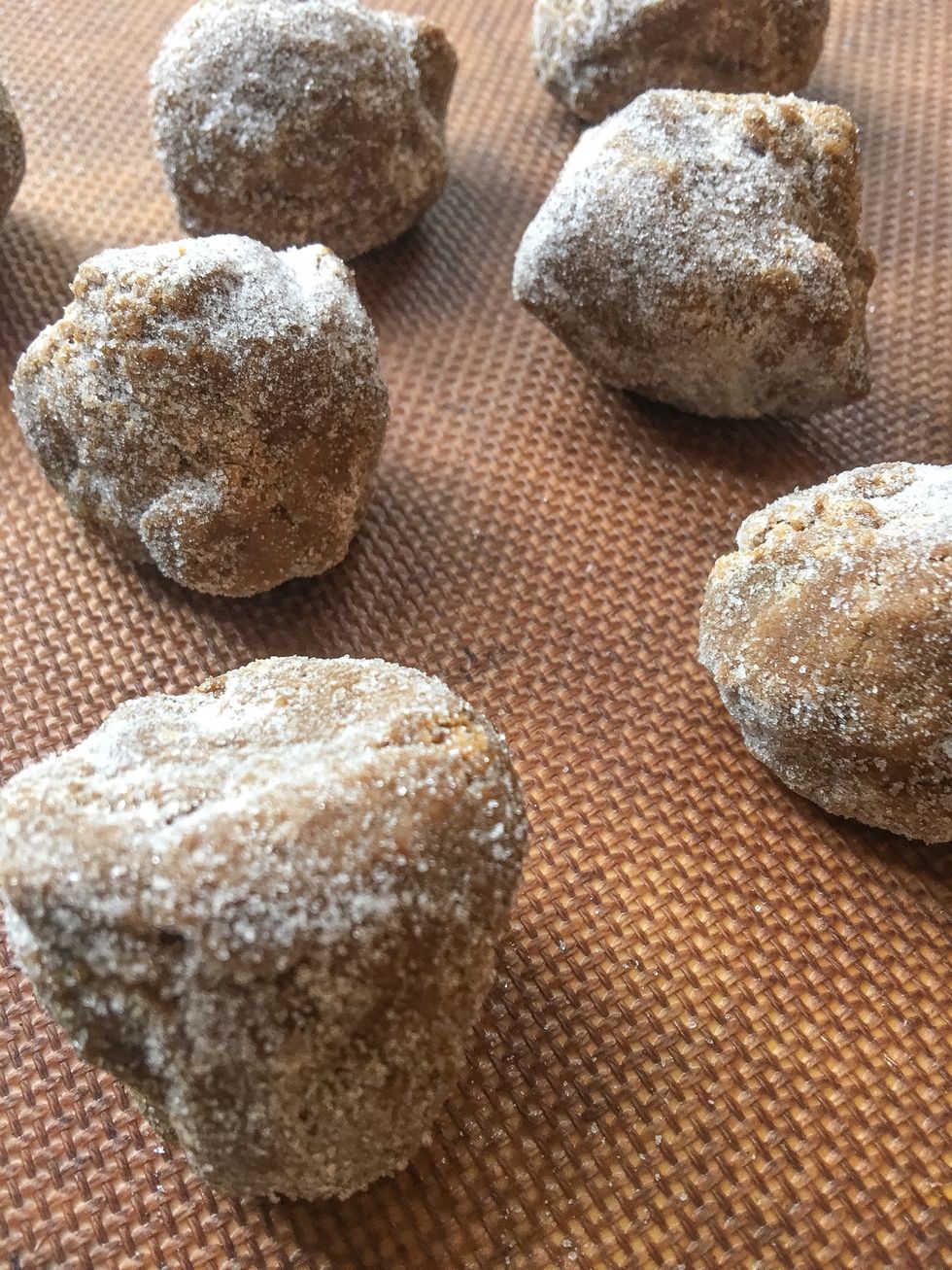 Then stop the mixer and scrape the sides if needed while blending. Add the egg and the molasses then blend to make a light brown color, about 1 min. Then on low speed, add the flour mix to it.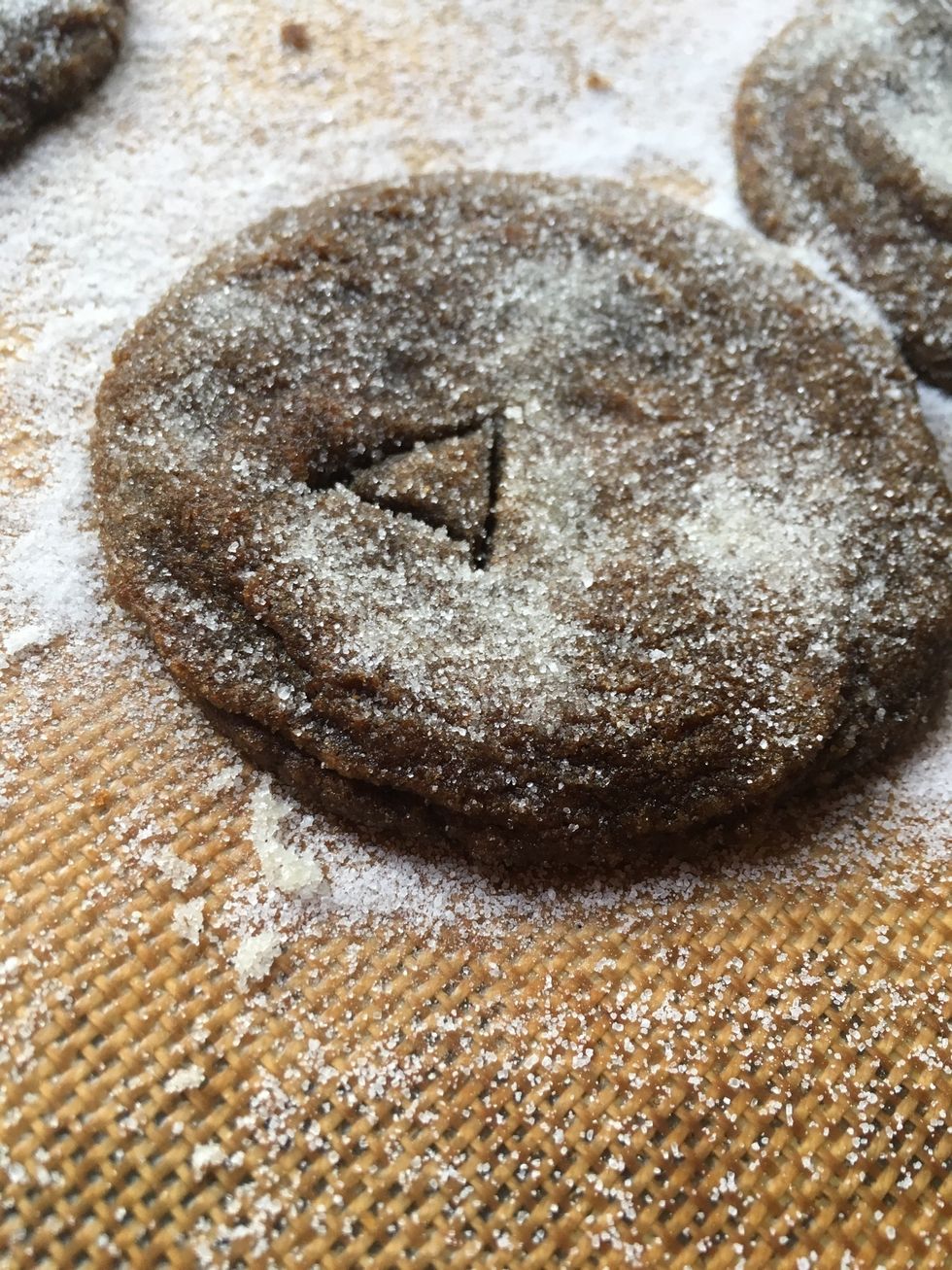 Roll the cookie dough into balls, making sure all are even. Bake the cookies one sheet at a time, until the cookie balls are soft in the center and cracked at the top. This will take about 14 mins.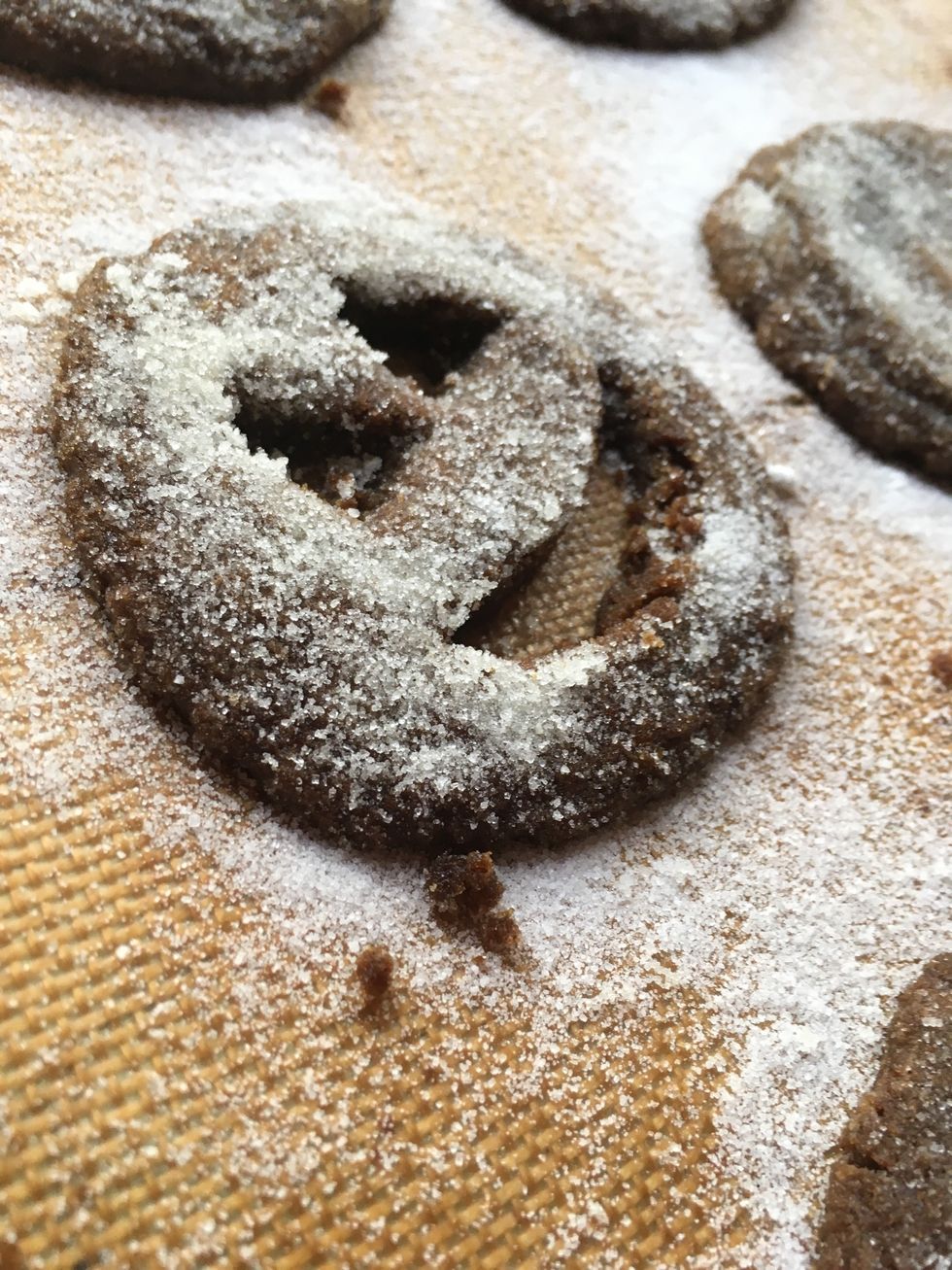 Then cool the cookies on a baking sheet for 5 mins. You can store the cookies, when done, in a tightly closed container at room temperature. They should last in that arrangement for about 10 days.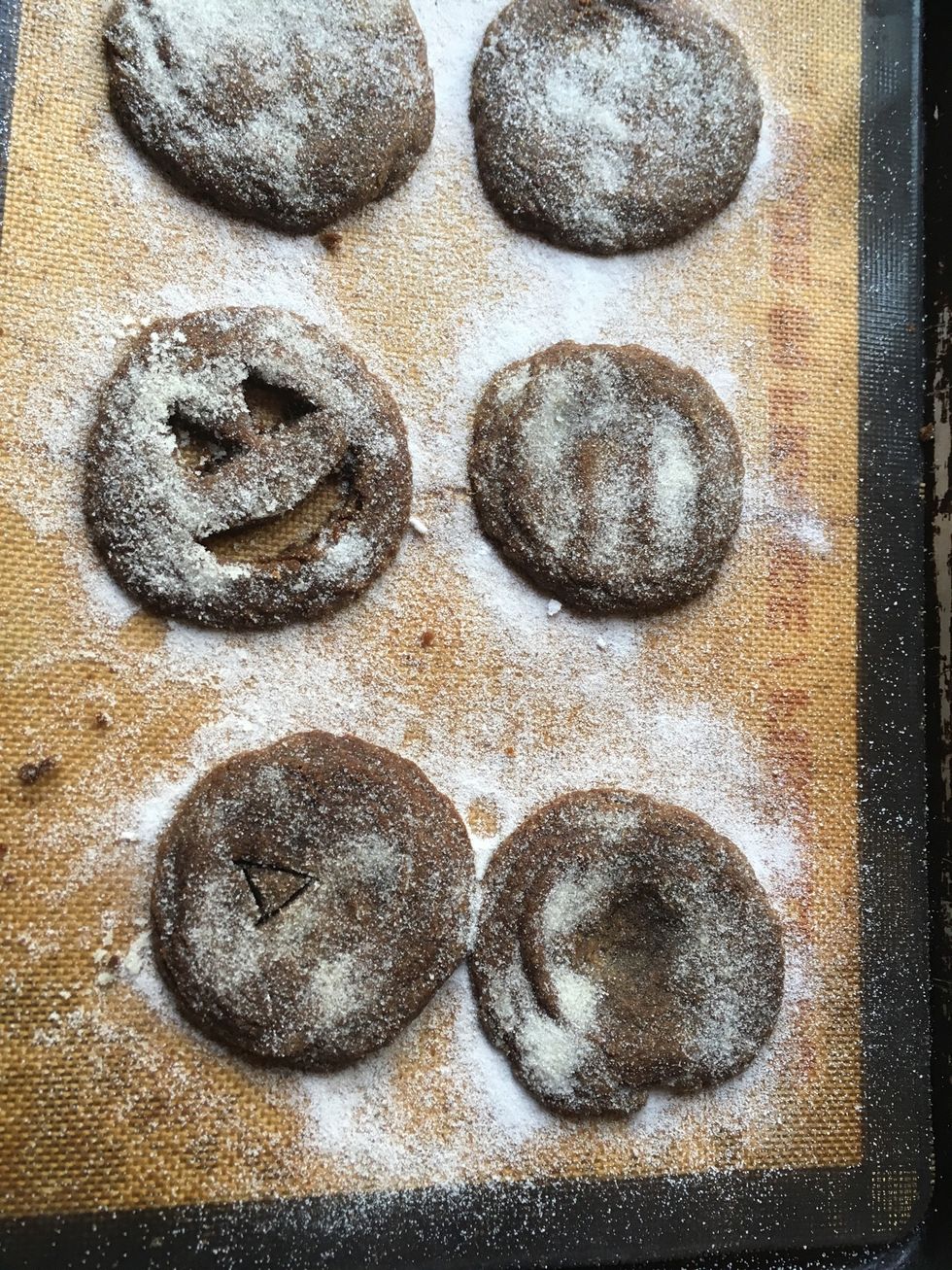 Cookies after being baked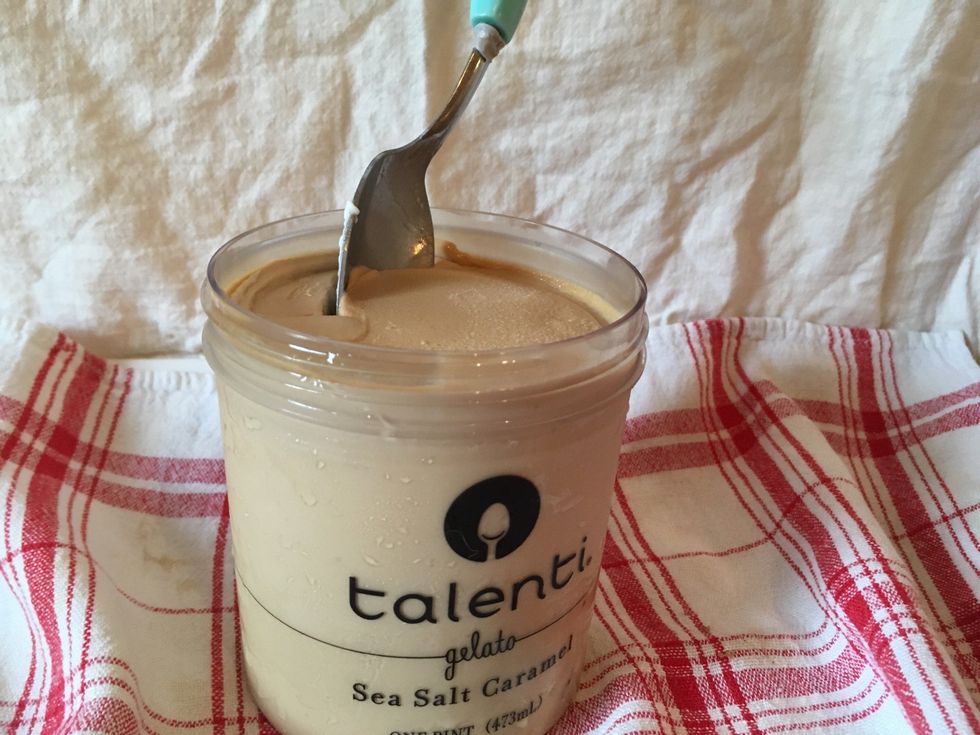 Get talenti dulce de lèche gelato or other ice cream/gelato for the inside of the sandwiches.
It's so good!!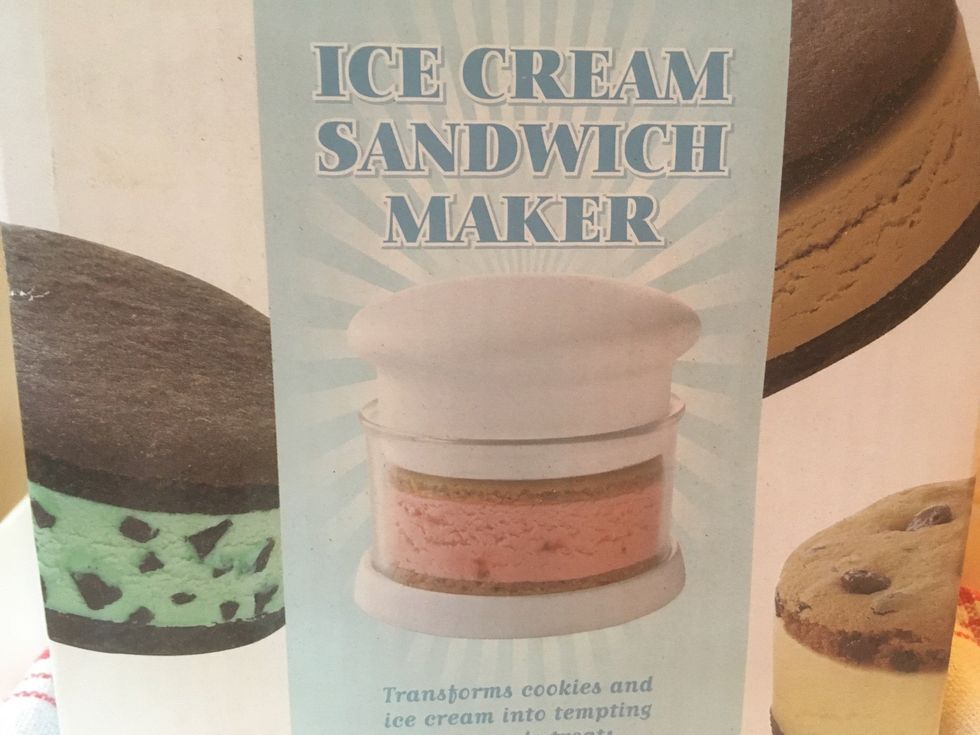 If you would like, you can use an ice cream sandwich maker, it's not needed to make this treat, but it helps make it.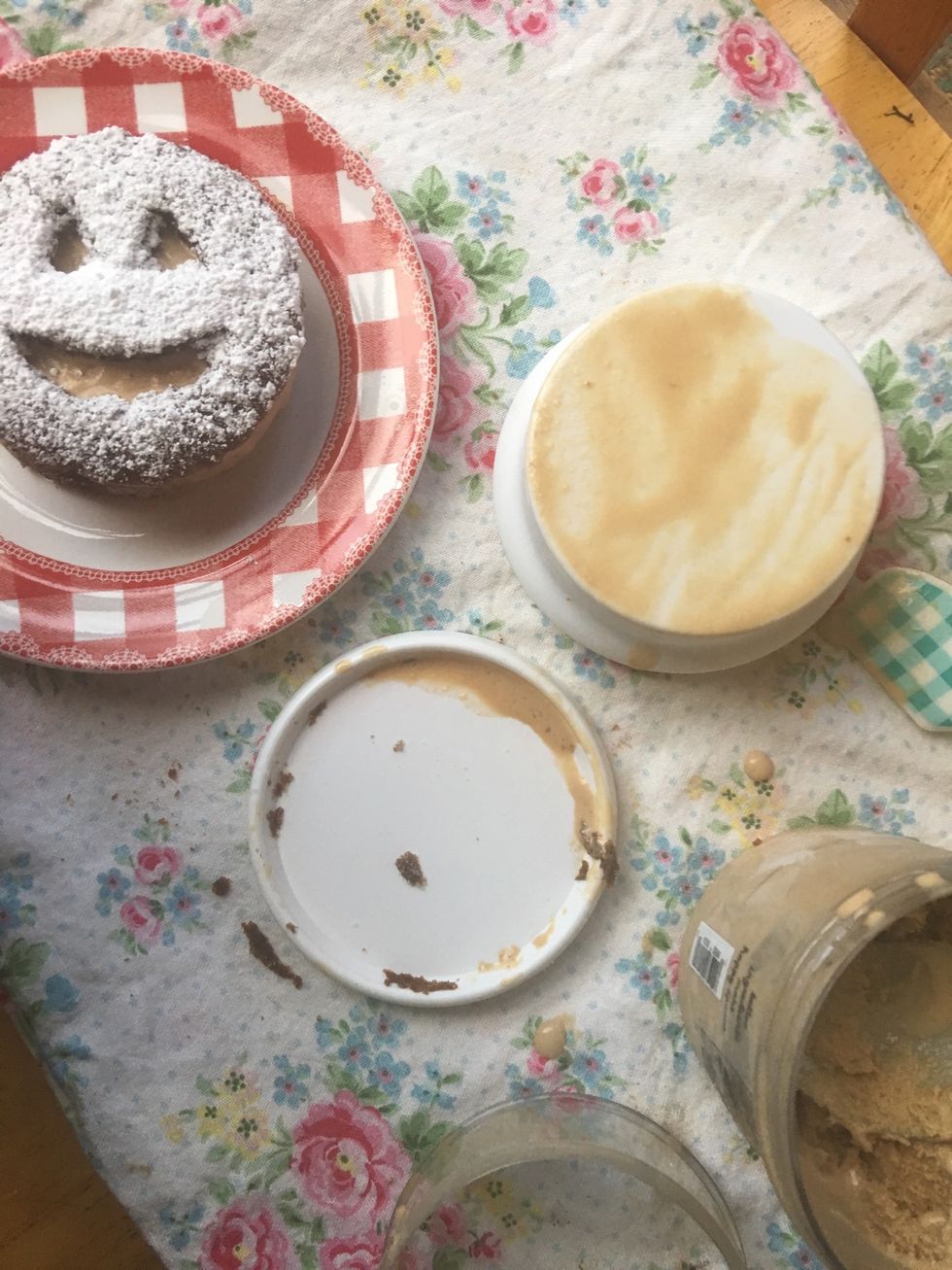 The ice cream sandwich made using the ice cream sandwich maker.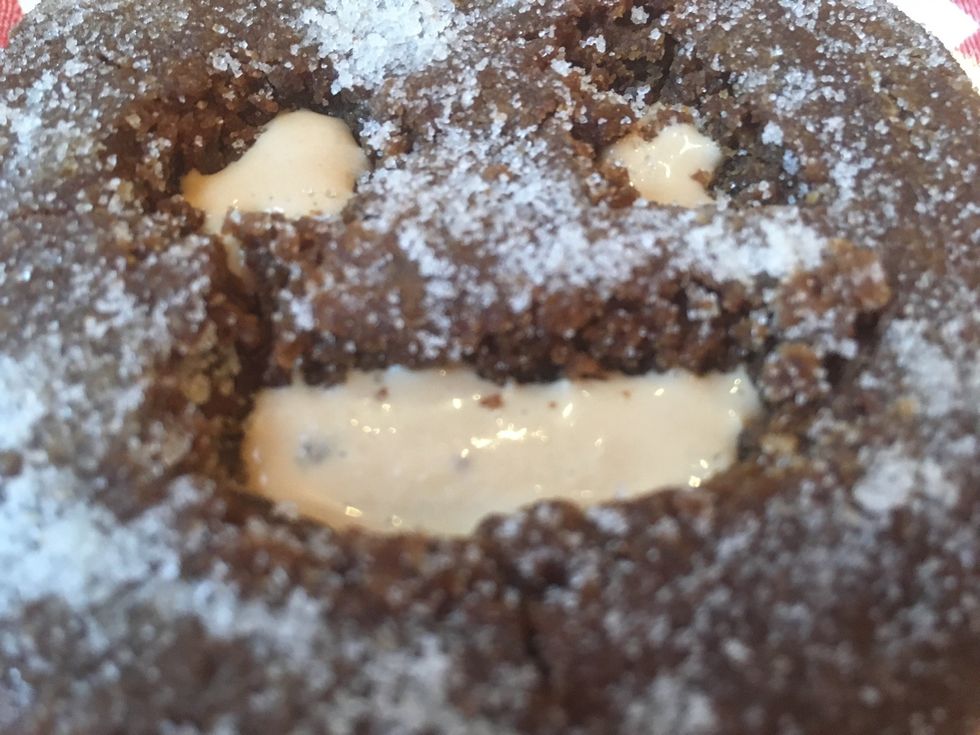 This treat makes me drool it's so tasty.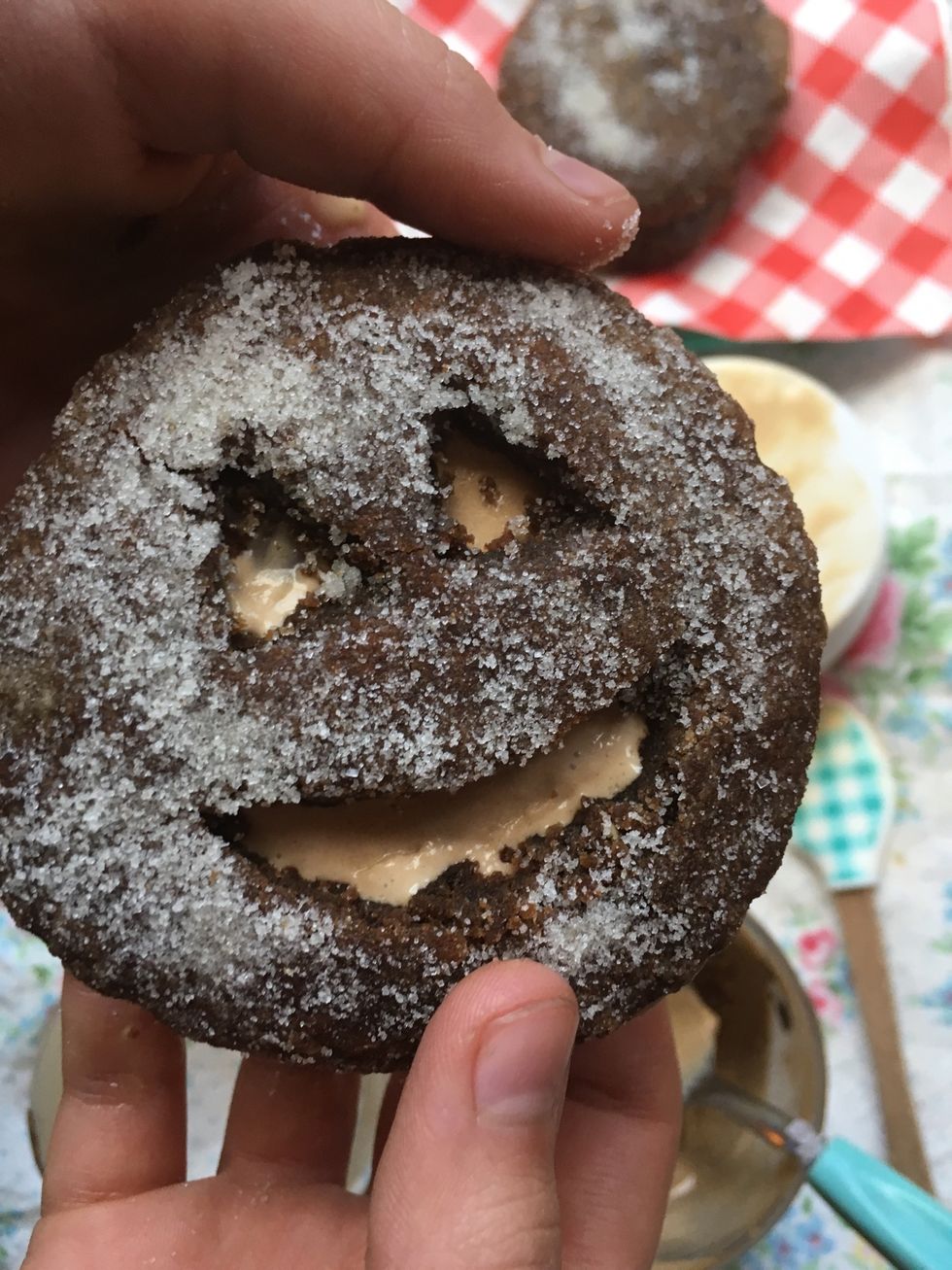 Assmebled ice cream sandwich.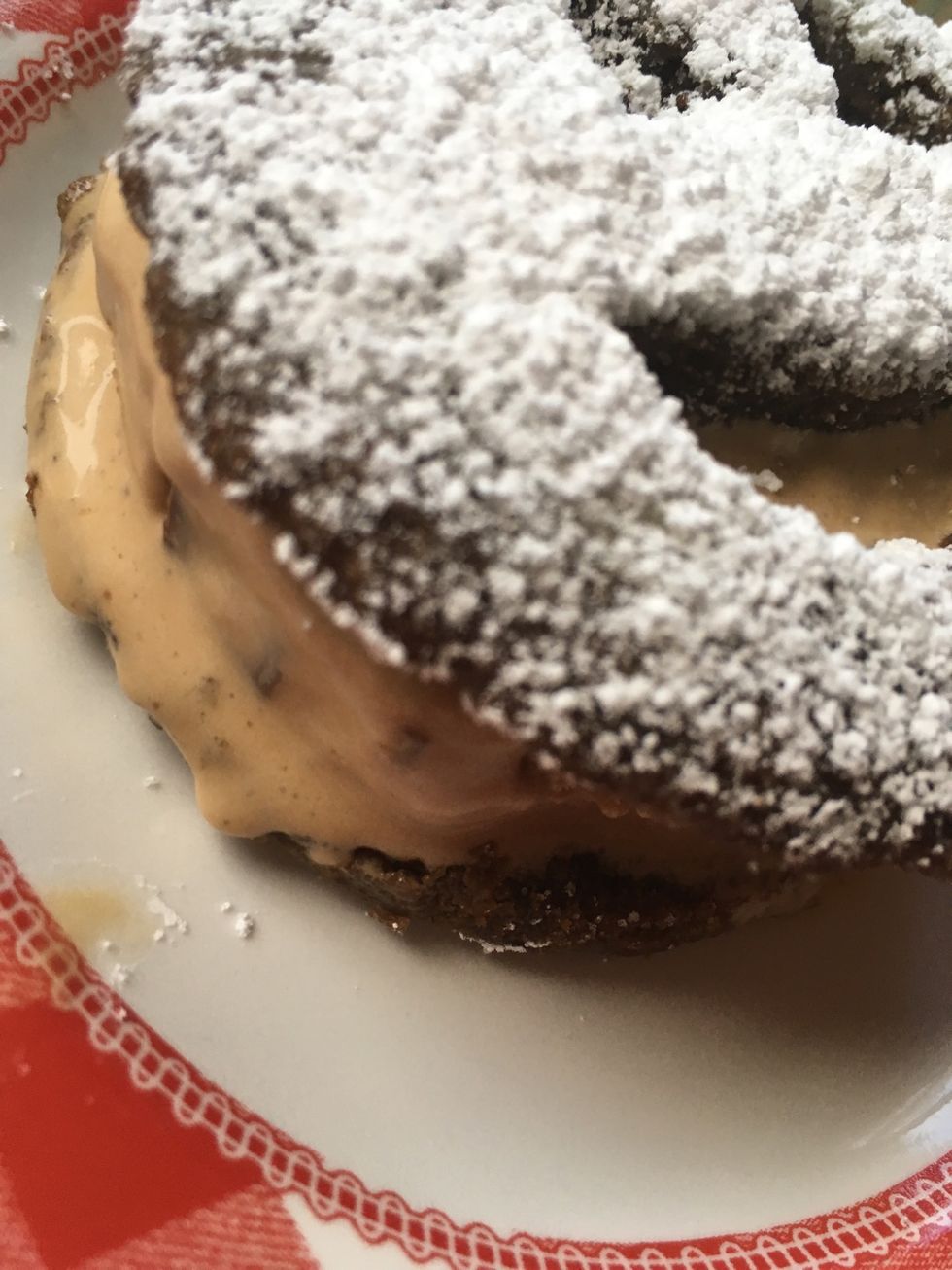 Add powered sugar to the top.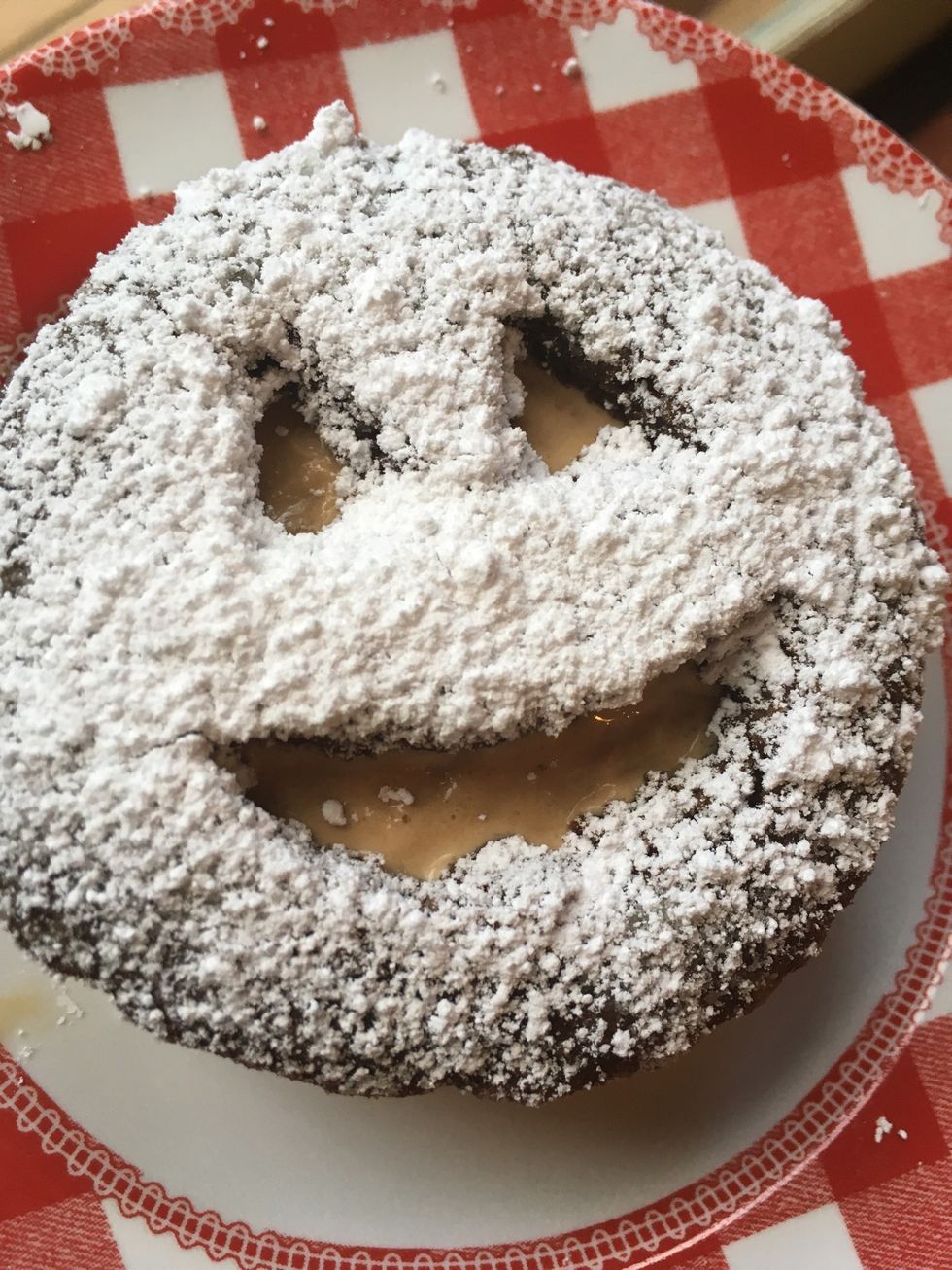 Now you've got yourself a delicious Halloween snack. 🍪🍦🍴🍽❤️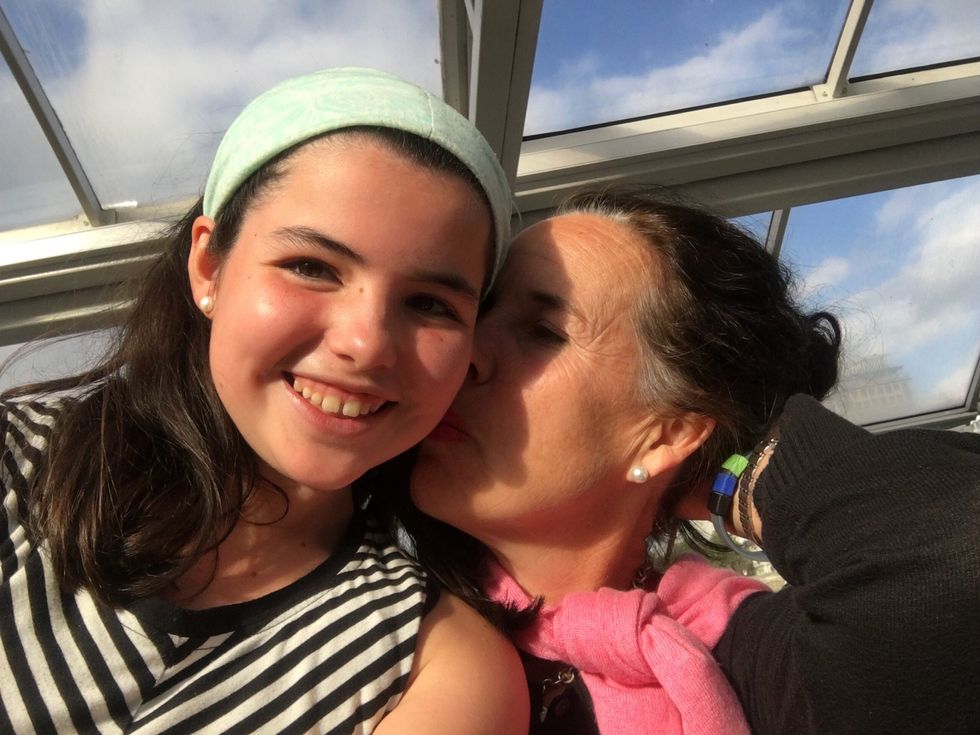 For more instructions and the recipe, go to portlandsampler.com
2.0tsp Baking soda
1/4c Unbleached all-purpose flour
1/4tsp Salt
1.0tsp Ground cinnamon
1.0tsp Ground ginger
1/2tsp Ground clove
3/4c (1 1/2 sticks) unsalted butter, at room tempature
1.0c Packed light brown sugar
1.0 Large egg
1/4c Molasses
1/4c About 1/4 cup granulated sugar