Make a Gift Tag With a Chandelier Drop With Monica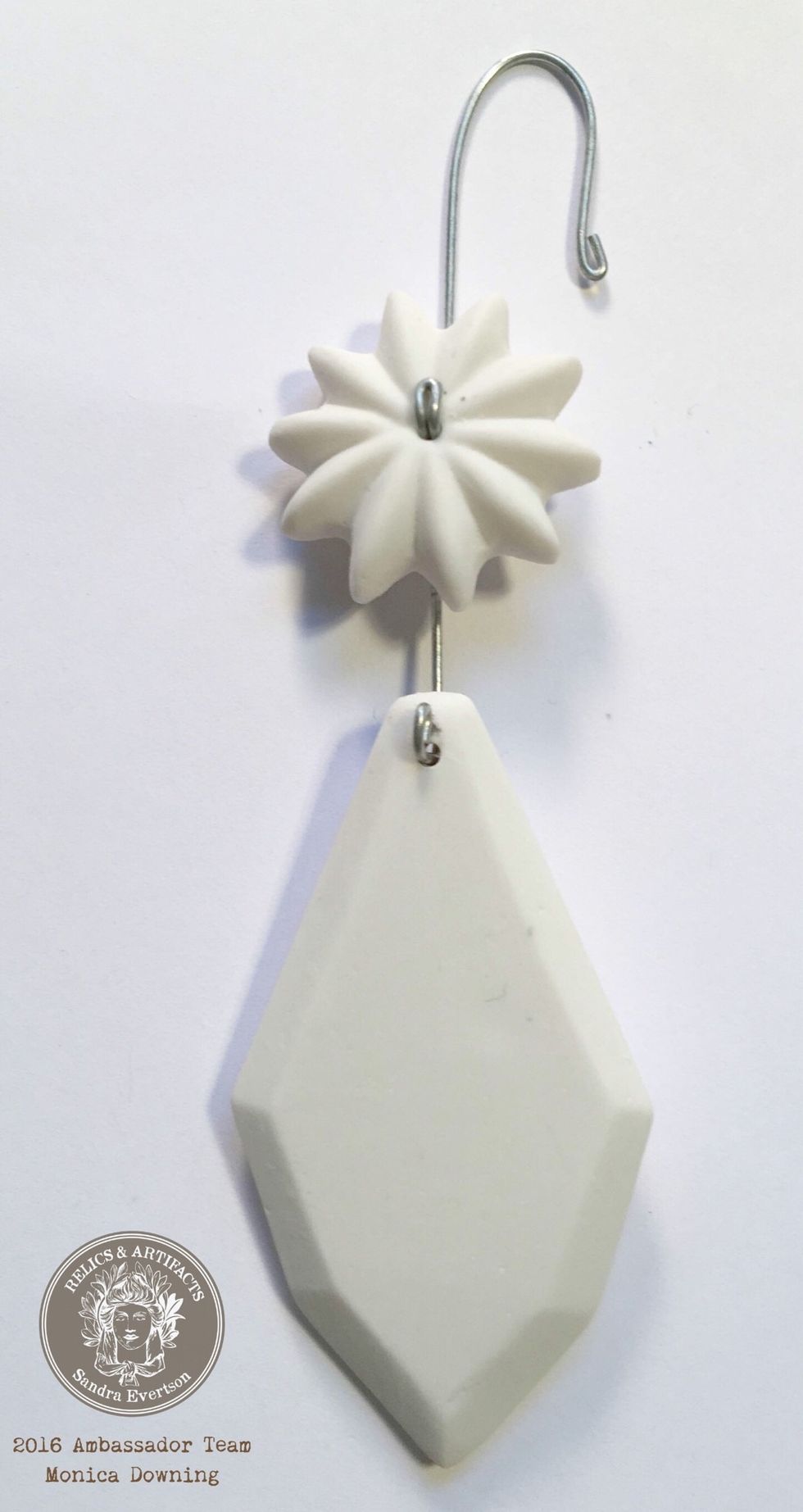 Using a Chandelier Pendant, I used one with a flower on top and flat edges, choose the paint colors you want to work with.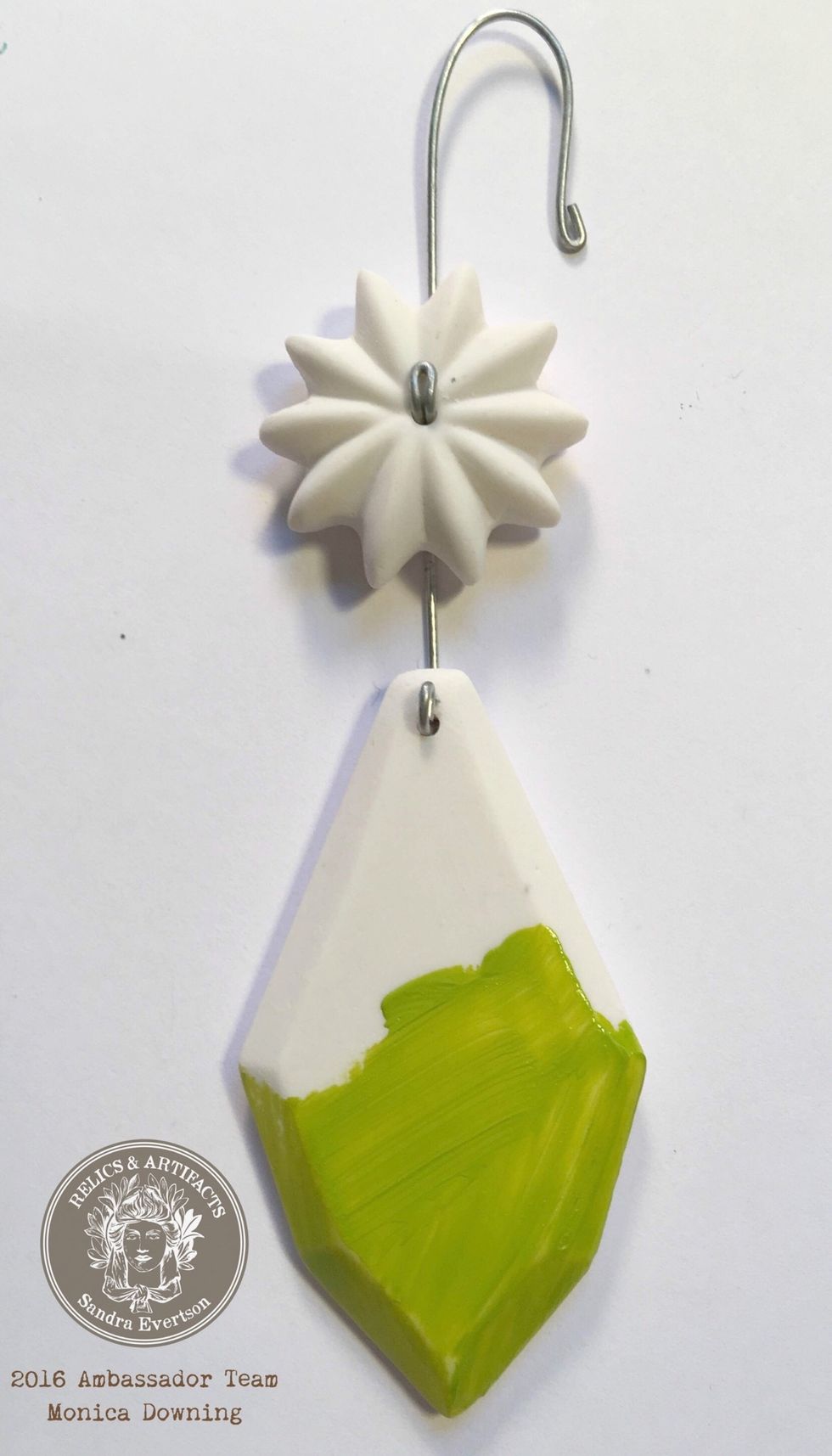 I used my fingers to apply the green.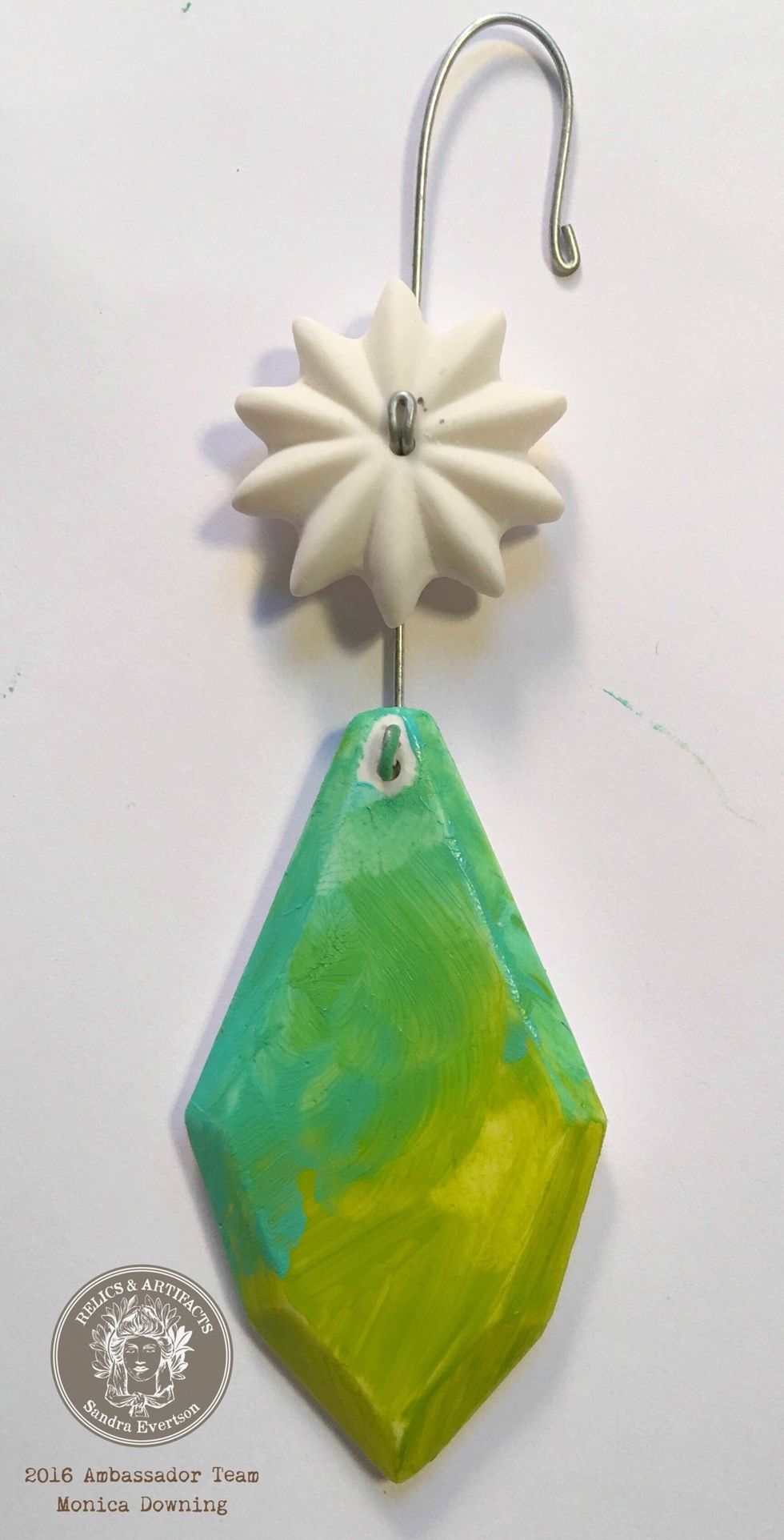 While the green was still wet, I used some blue and blended it into the green with my fingers.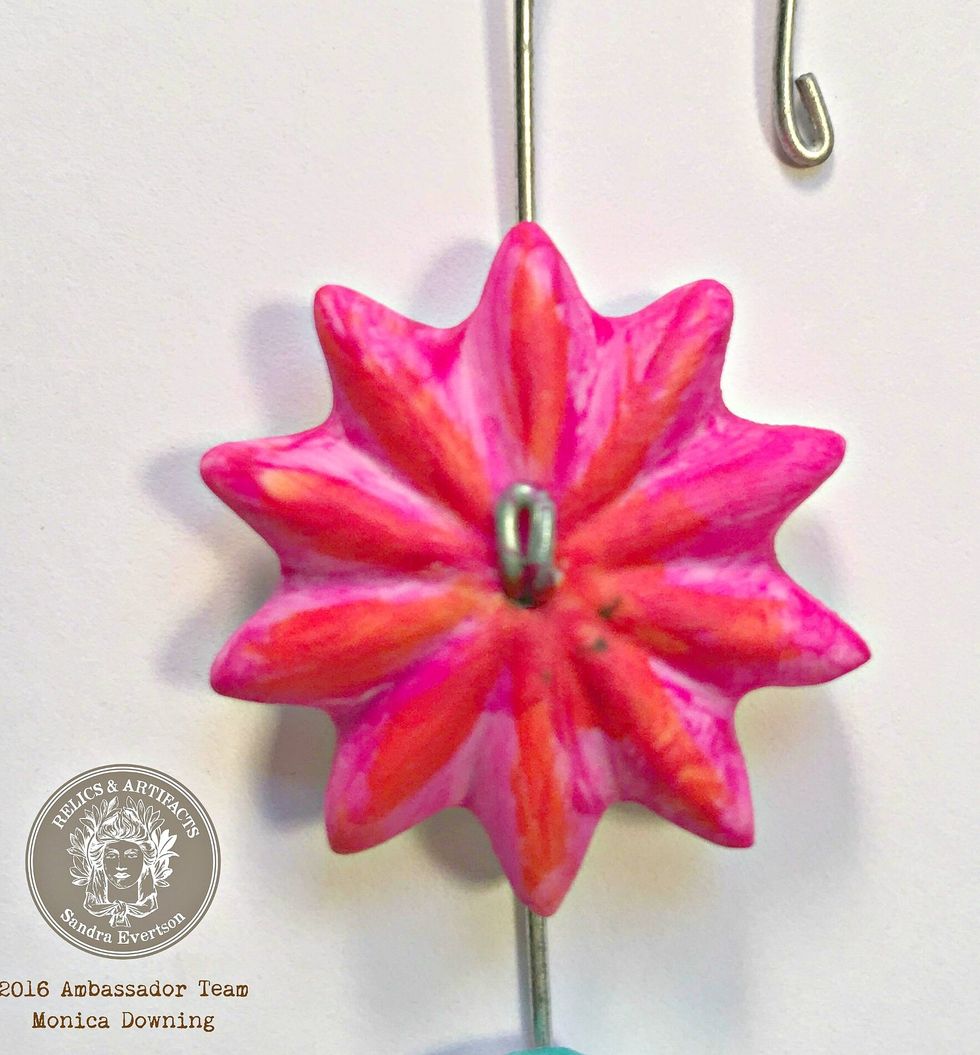 Next I painted the flower a bright pink, for this I used a brush. I also painted the area around where the hook attaches to the pendant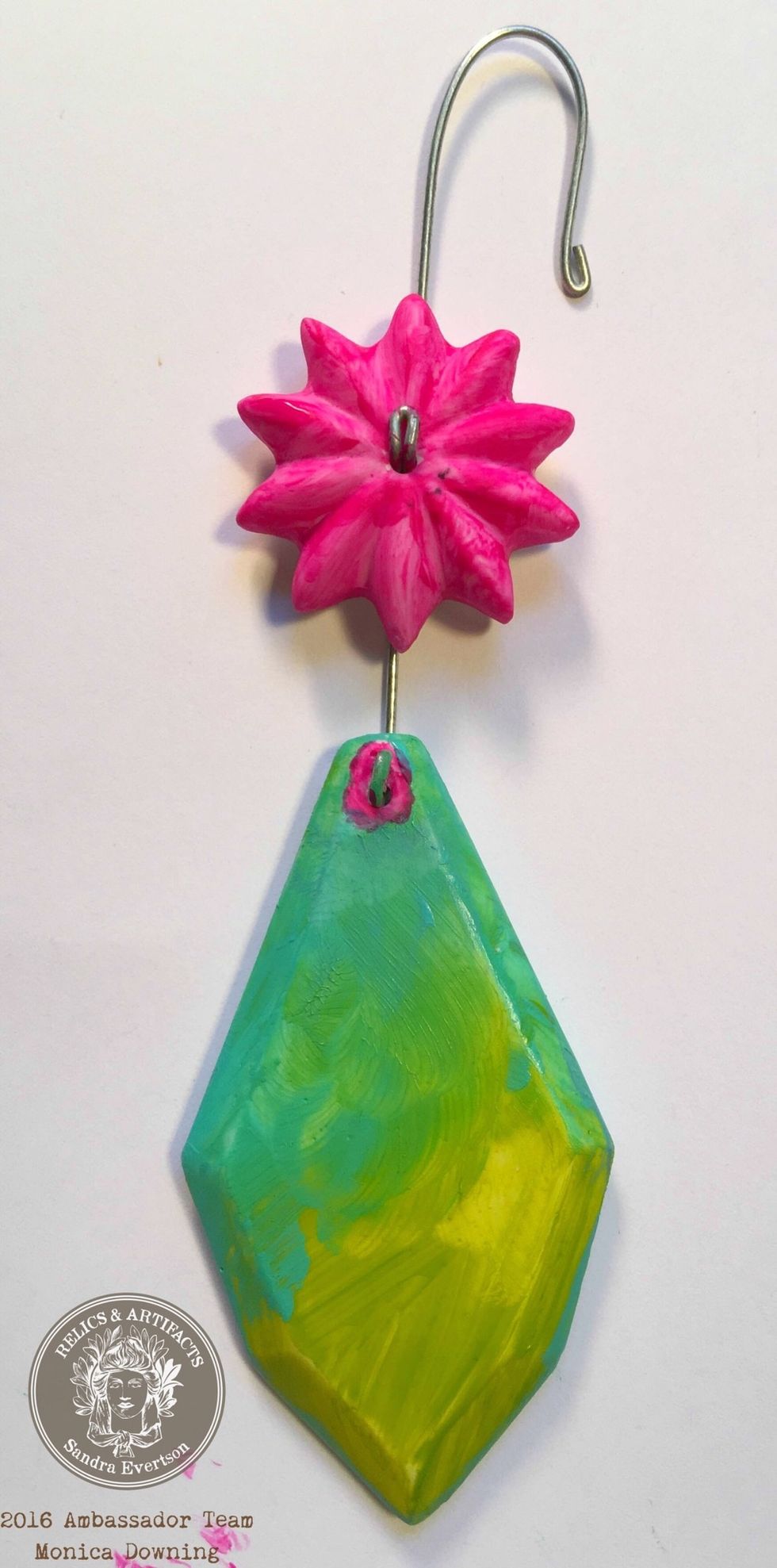 After the pink dried, I added some orange highlights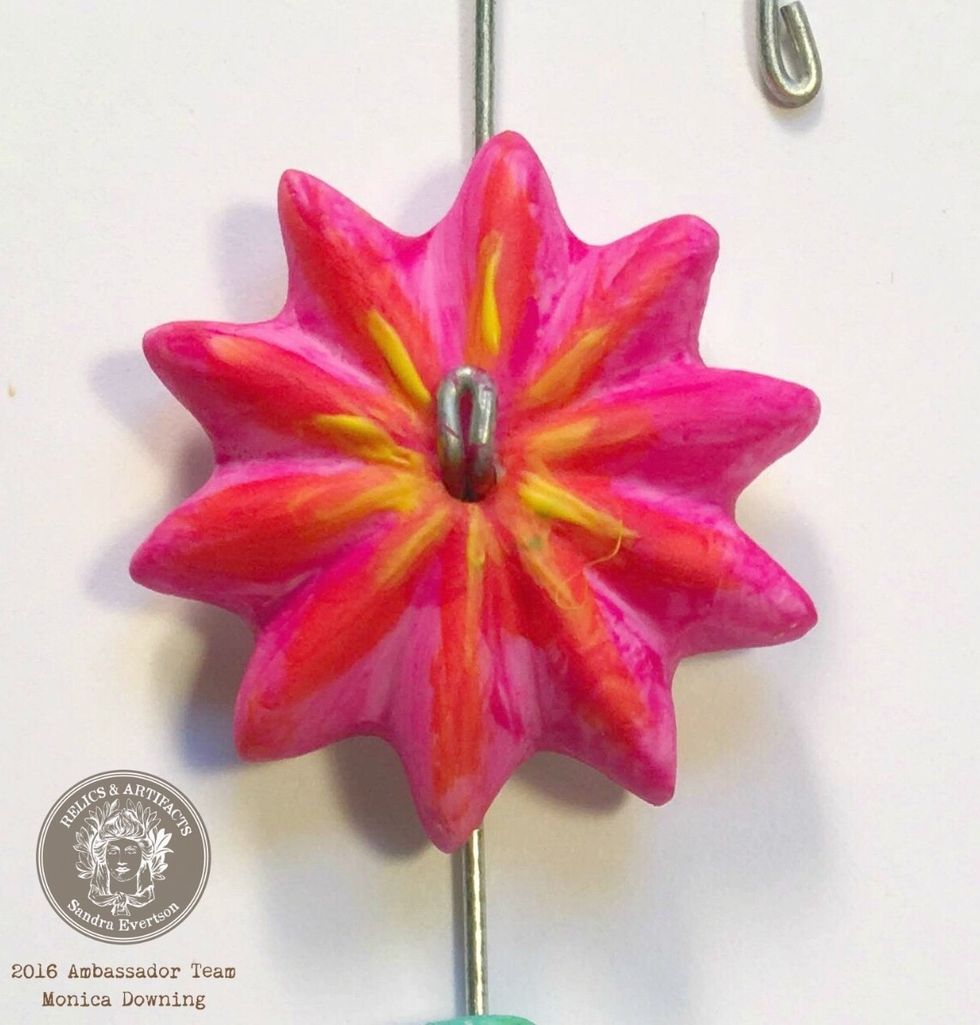 After the orange dried I added some fine yellow lines from the middle of the flower going out towards the ends of the petals.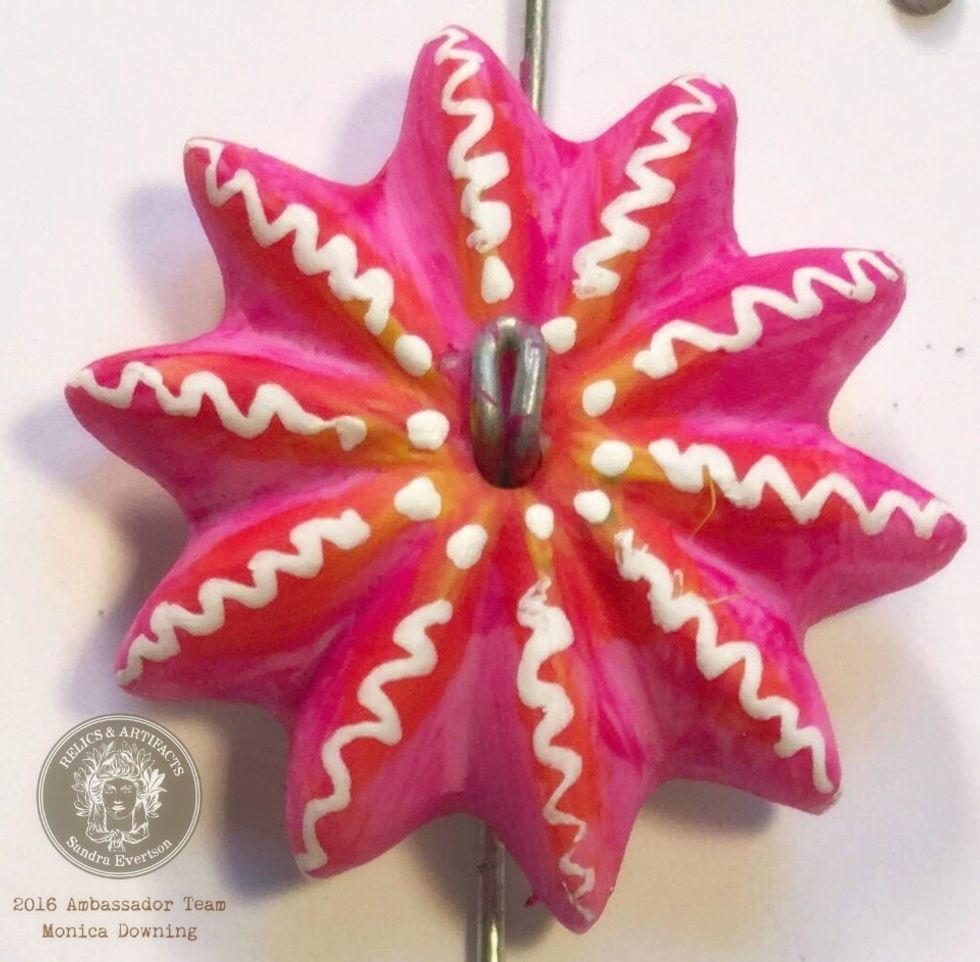 Next I grabbed for my white Signo pen and did some doodling on the flower.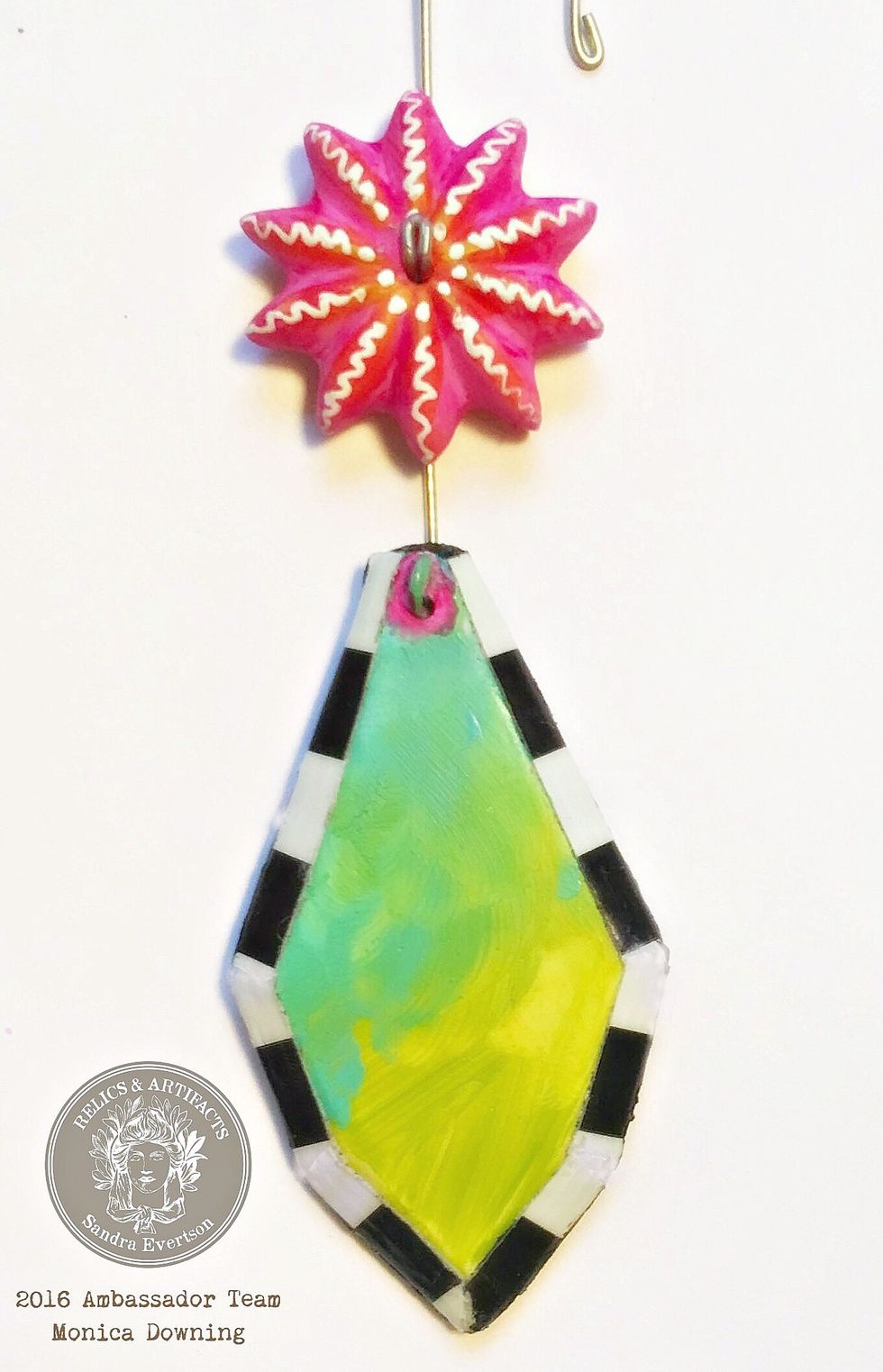 For the edges I used black and white checked duct tape.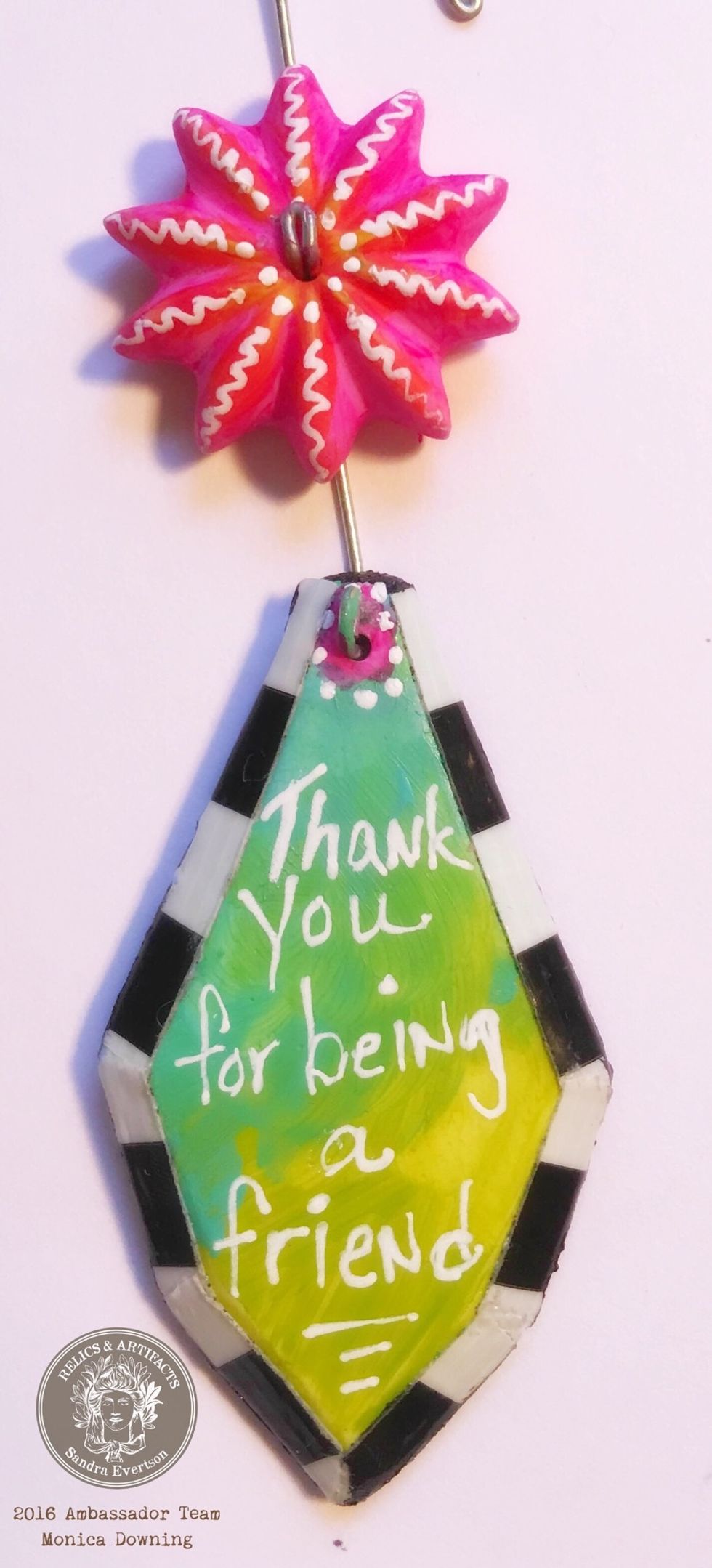 Next I wrote my sentiment using the white Signo pen.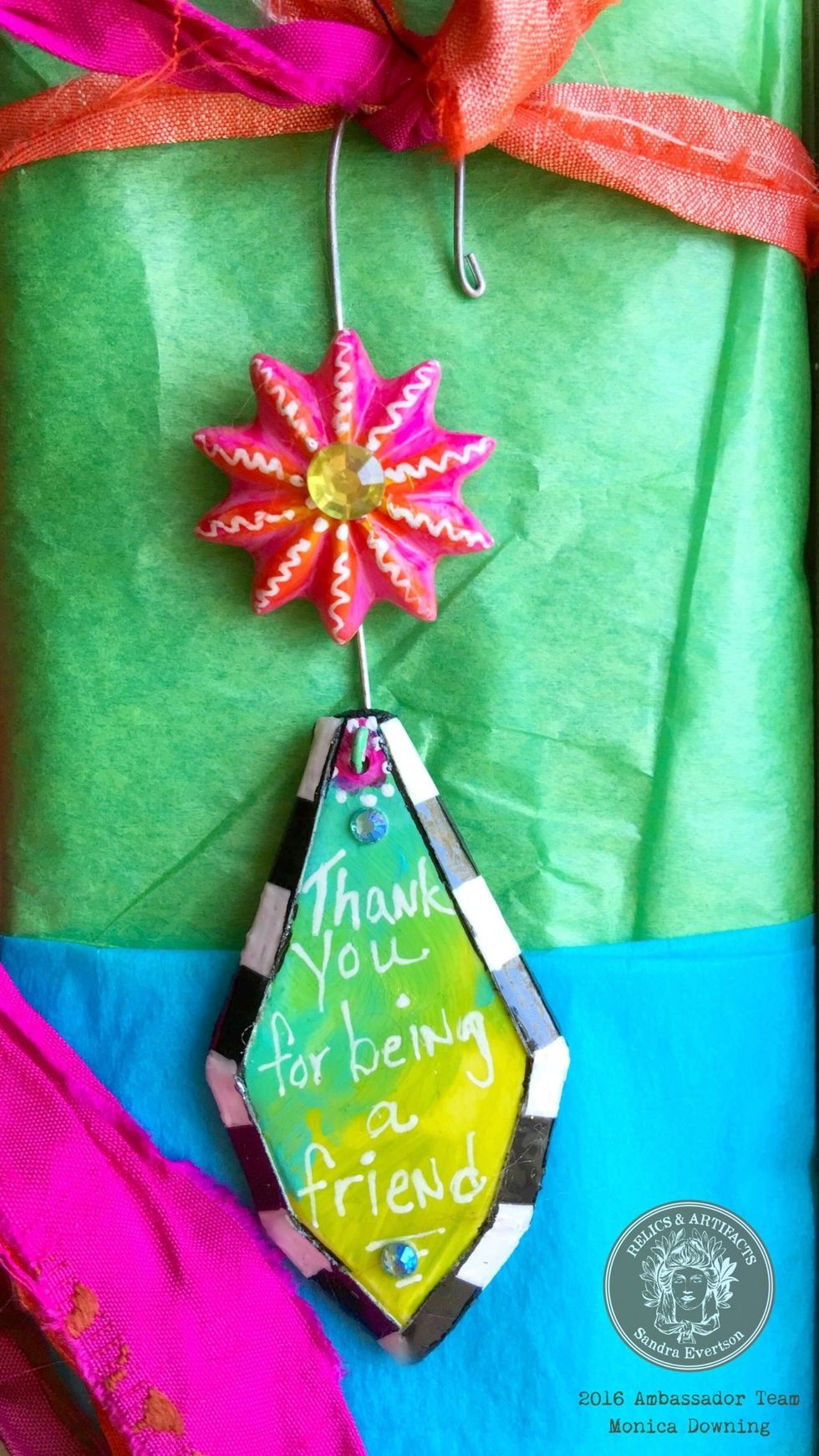 I took my Chandelier Pendant out to the garage and sealed it with a high gloss sealer. The last thing I did was add rhinestones on the Pendant and in the center of the flower. Wrap your gift and done!
Relics and Artifacts Chandelier Drop
Green, blue, pink , orange, yellow paint
White signo pen
Checked duck tape
Relics & Artifacts
RELICS & ARTIFACTS ® matte white resin craft blanks by designer Sandra Evertson for Prima Marketing Inc.