A great thoughtful but inexpensive gift idea. Each of these jars cost me about the same as a cup of fancy coffee (with all the ingredients)! But they still look impressive! Enjoy!
10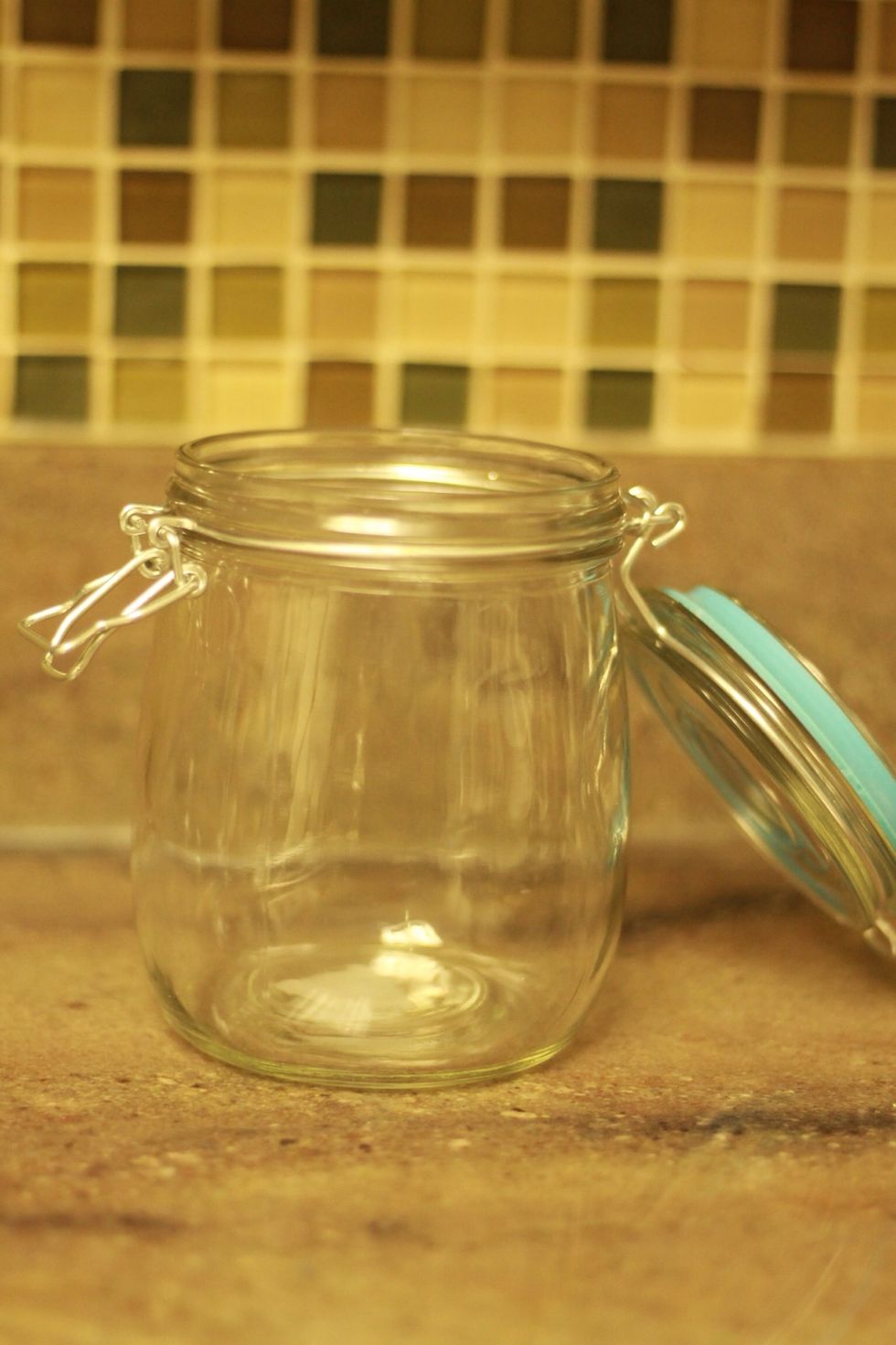 Make sure you use a clean jar with a tight fitting lid (these were at my local dollar store). Also a wide mouth jar helps get everything even... You'll see...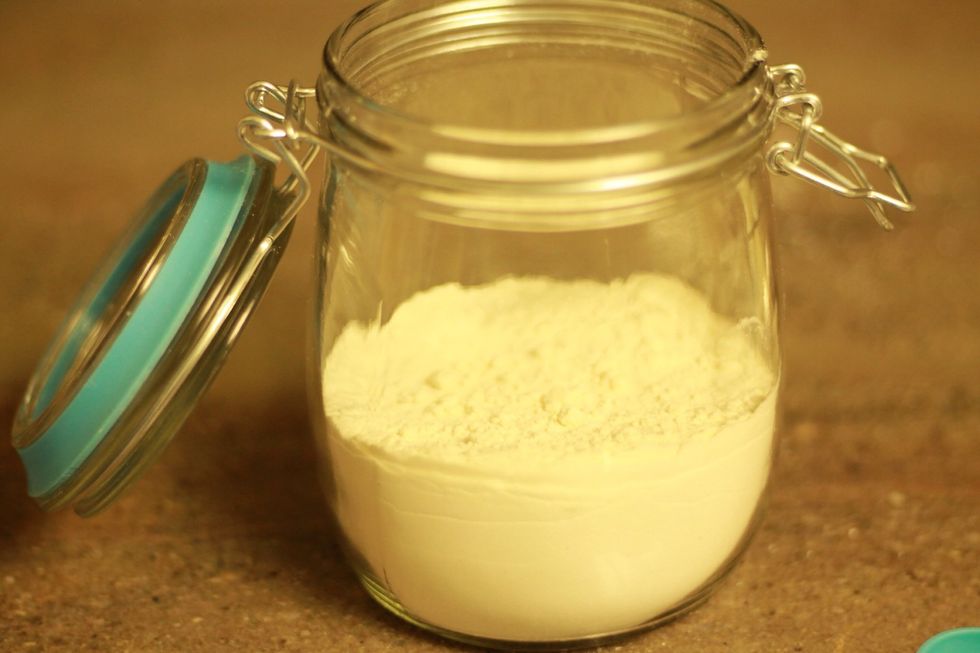 Slowly pour in the flour. Tap the jar on the counter lightly to get things even.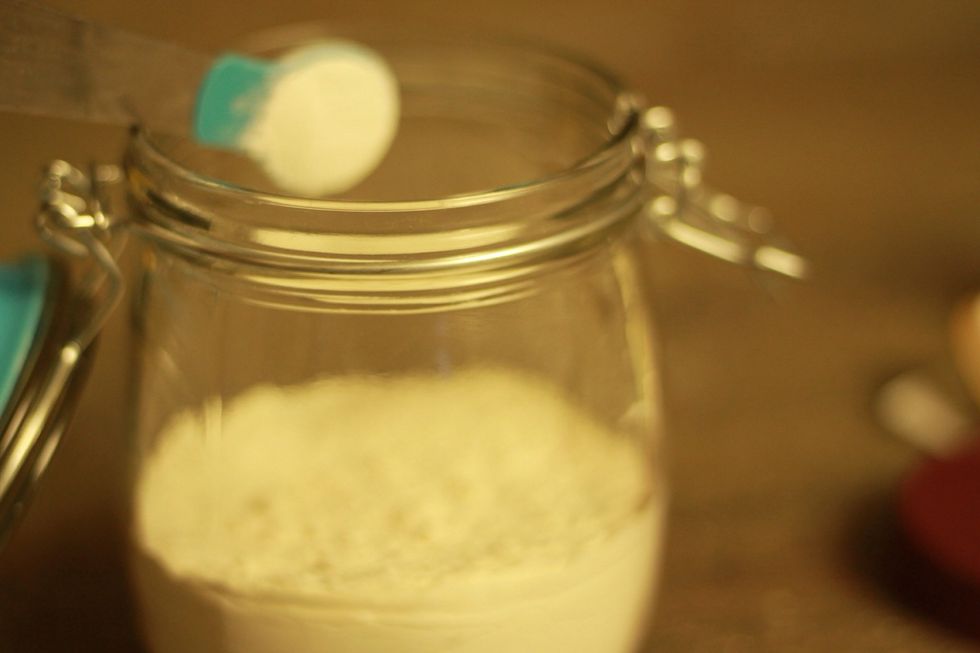 Baking powder.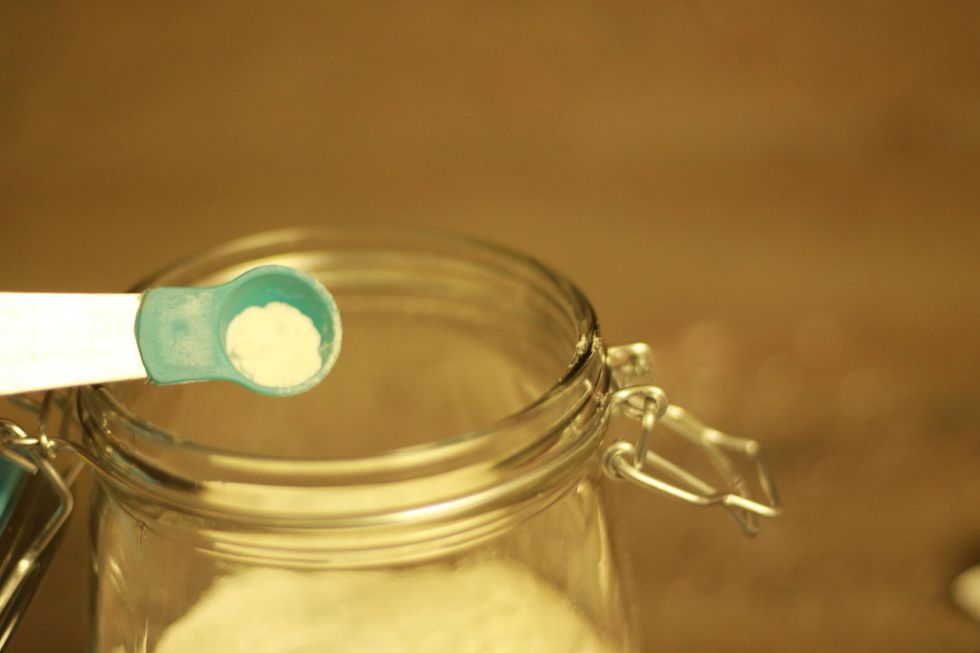 Baking soda.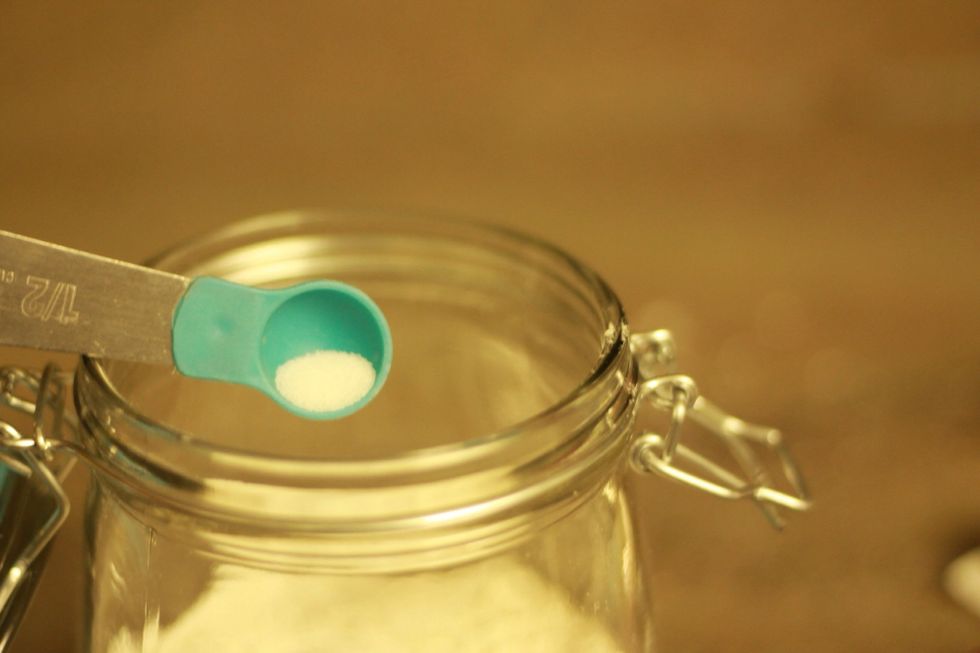 Salt.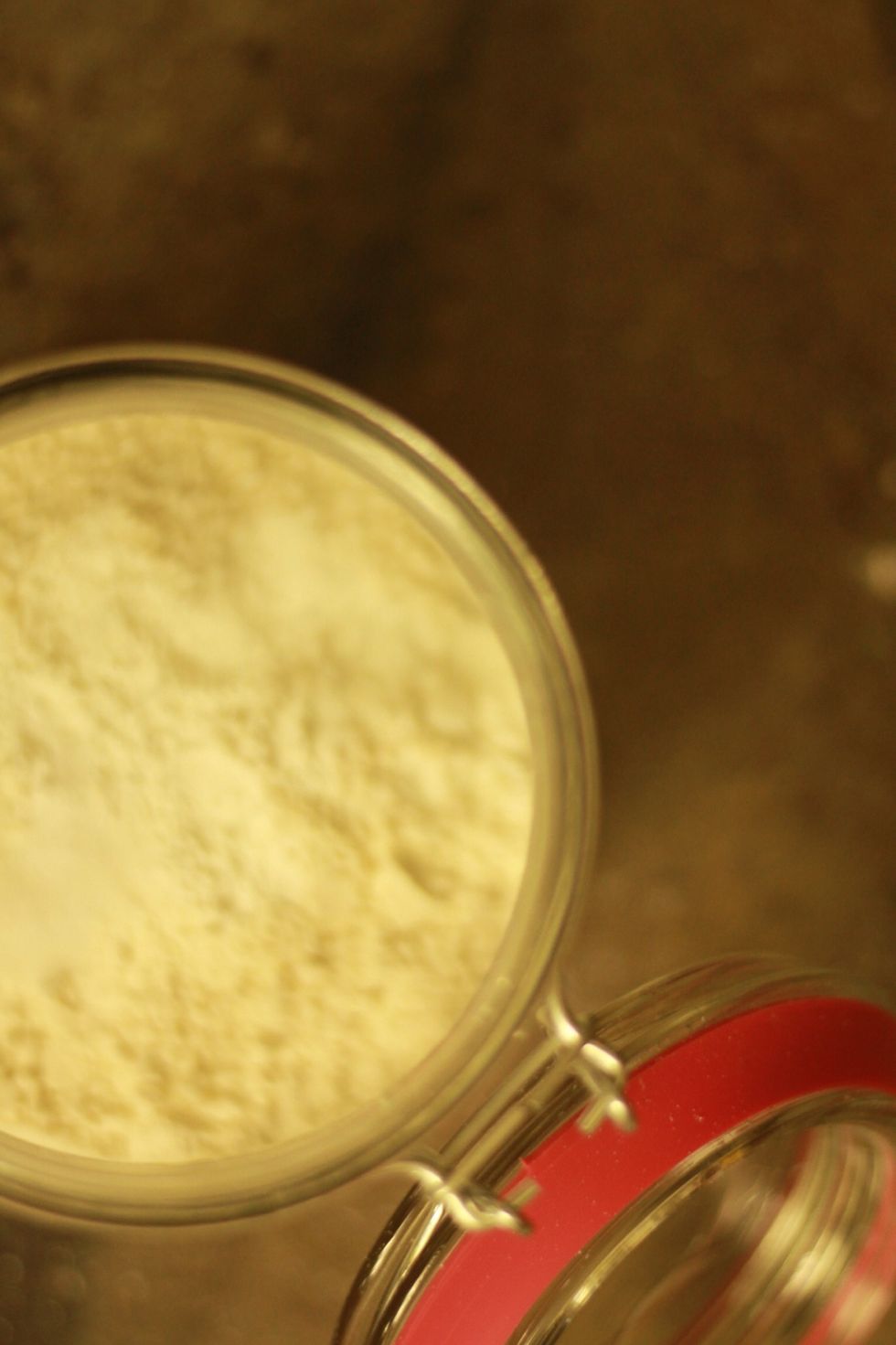 Tap. Tap. Make sure it's even.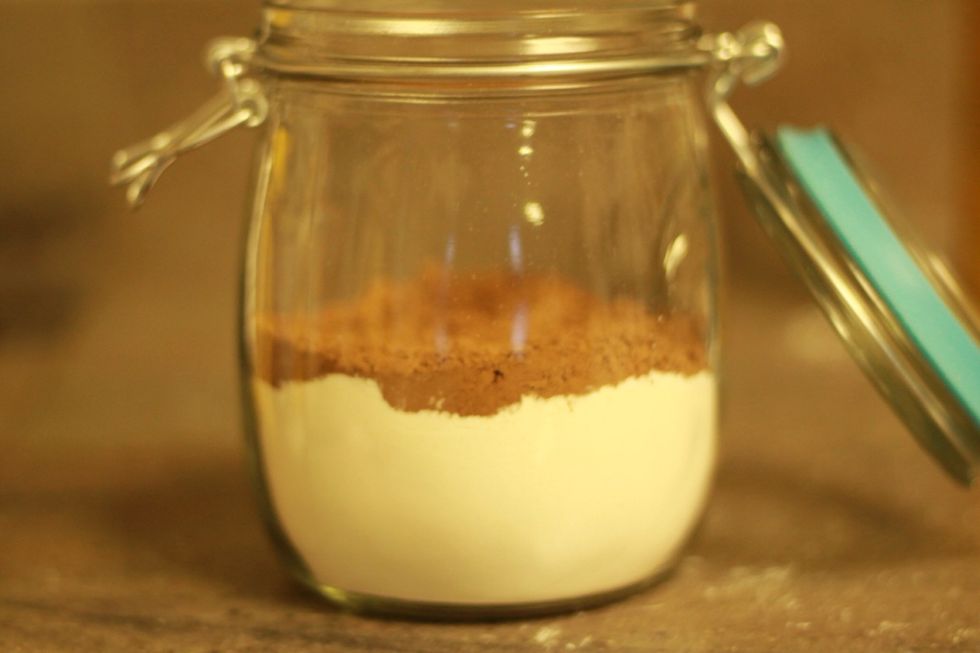 Now the cocoa powder.
Tap. Tap.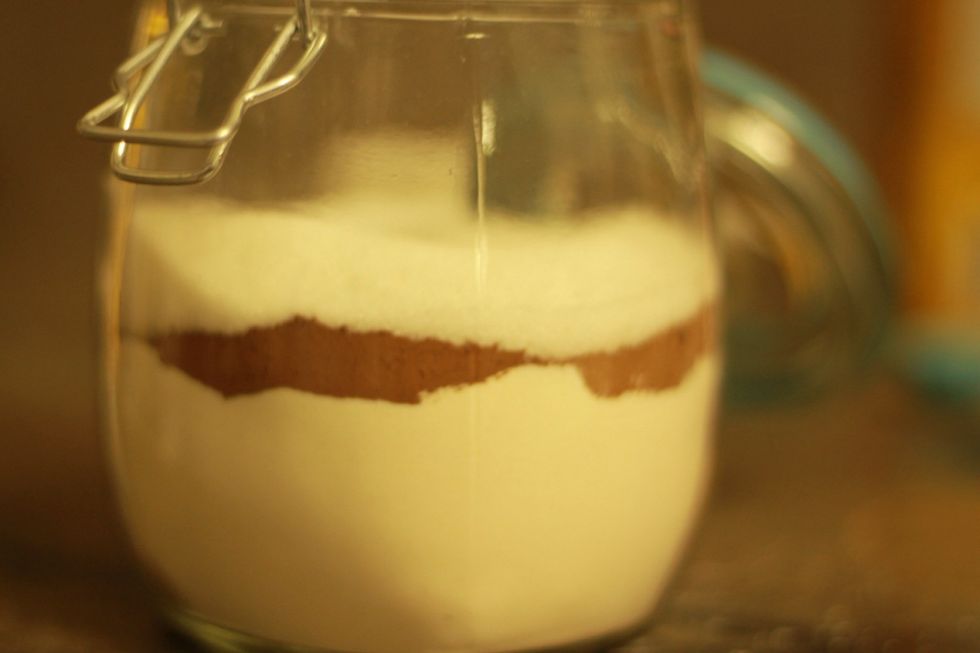 White sugar. Tap. Tap.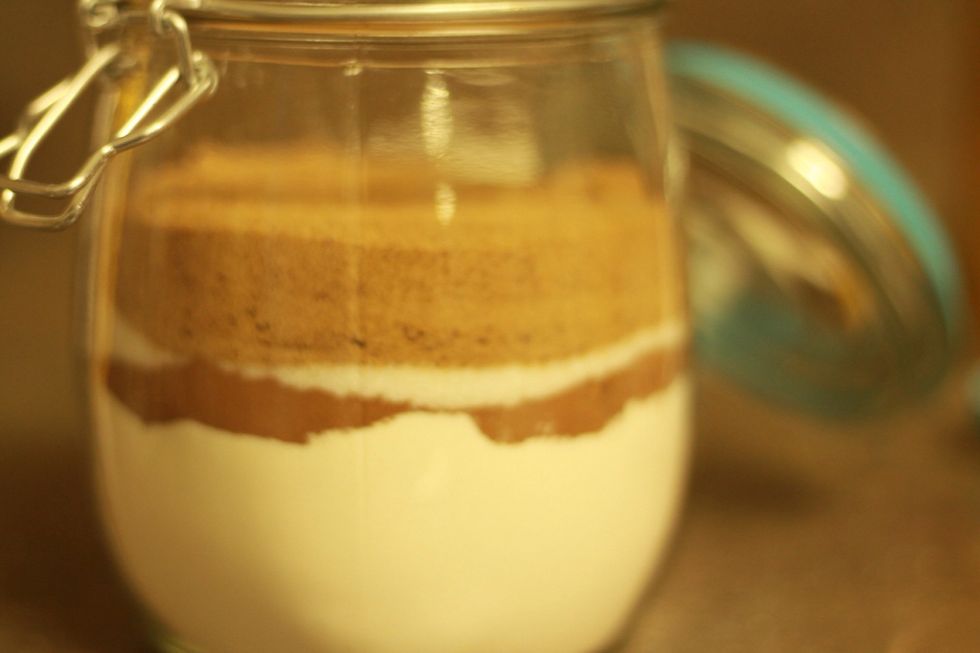 Brown sugar. Tap. Tap.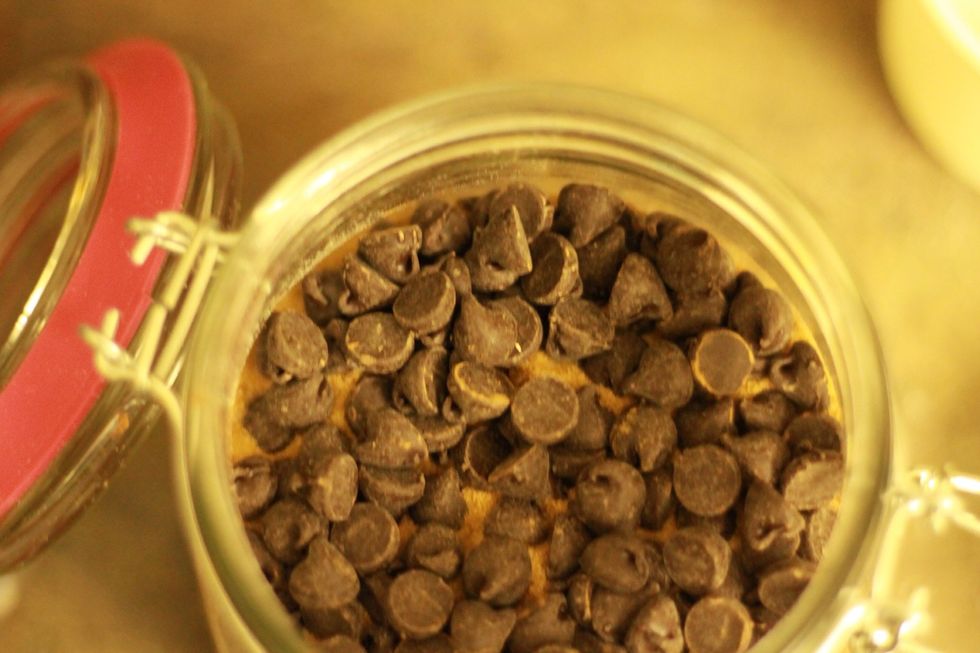 Chocolate chips.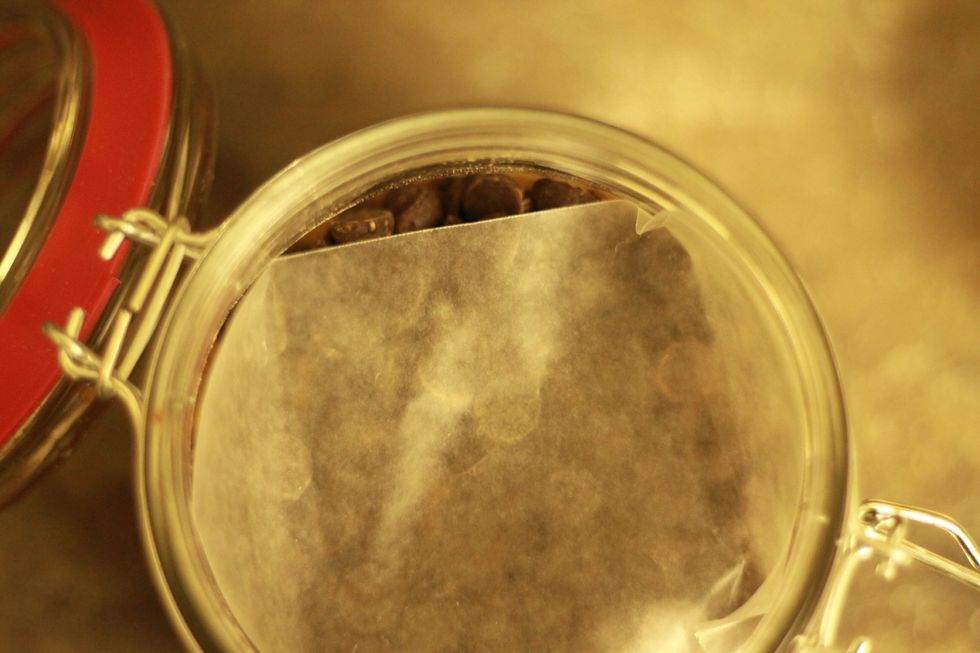 I like to put a square of wax paper on top of the layer of chocolate chips ( optional)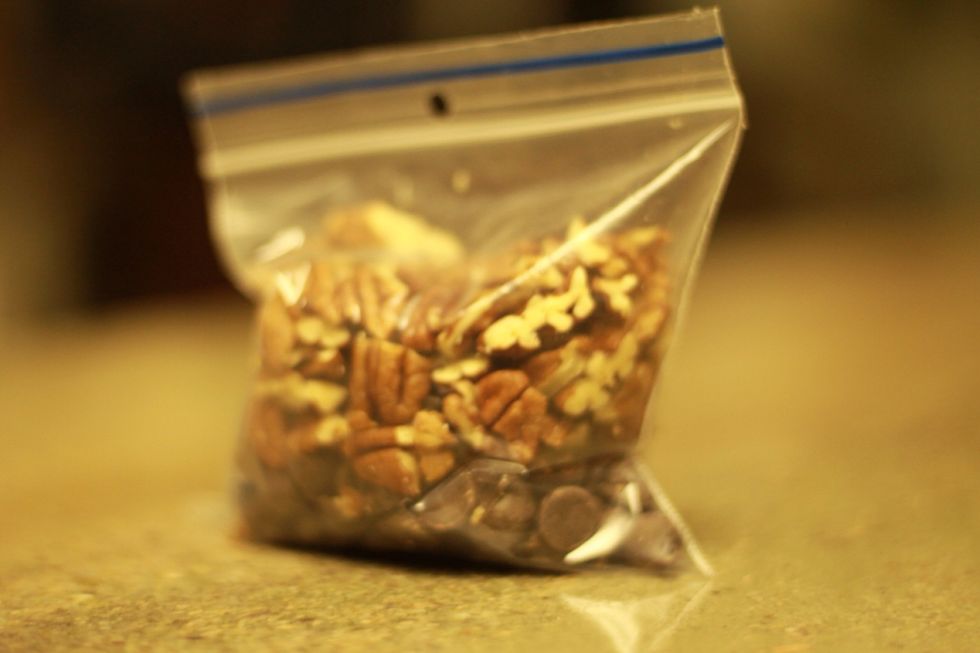 Mix the nuts and rest of the chocolate chips in a small Baggie ( or make one out of cling film). This is the topping mix.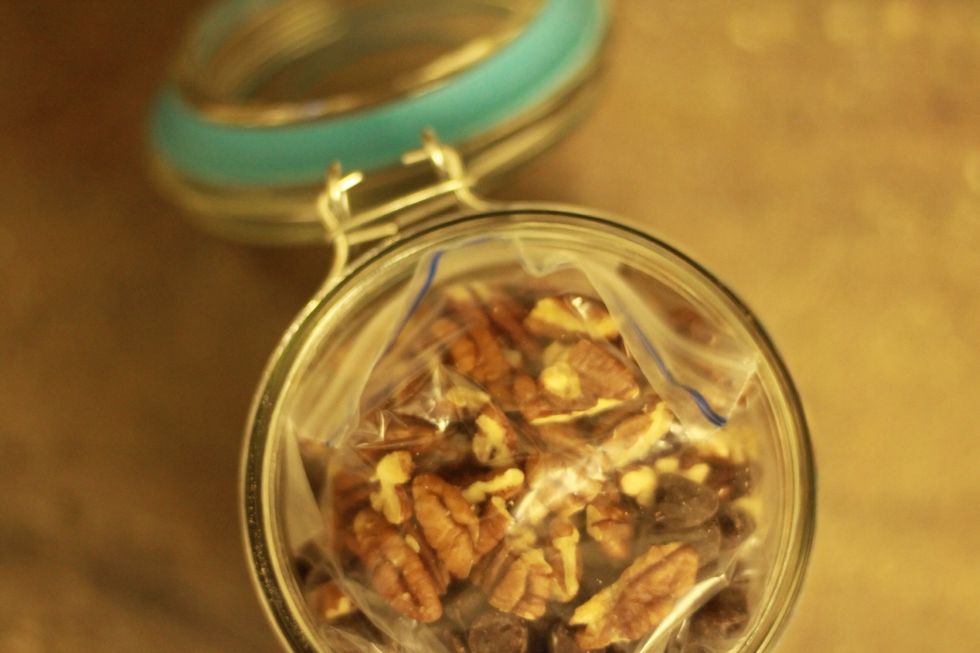 Carefully put the topping mix on top of the last layer in the jar.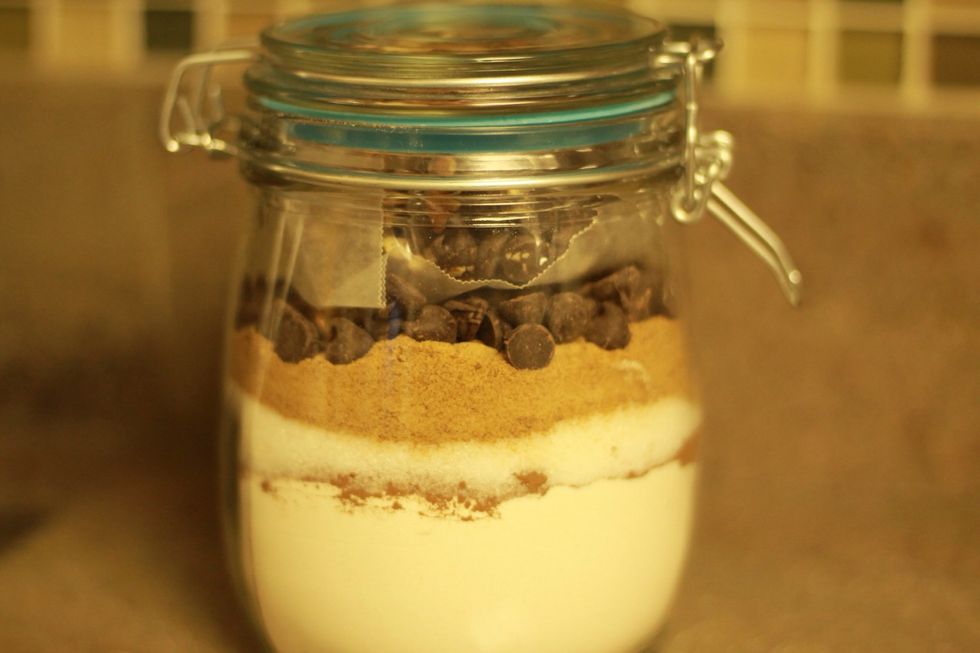 Carefully close the lid. (Try not to shake the bottle around too much or all your hard work will be lost!)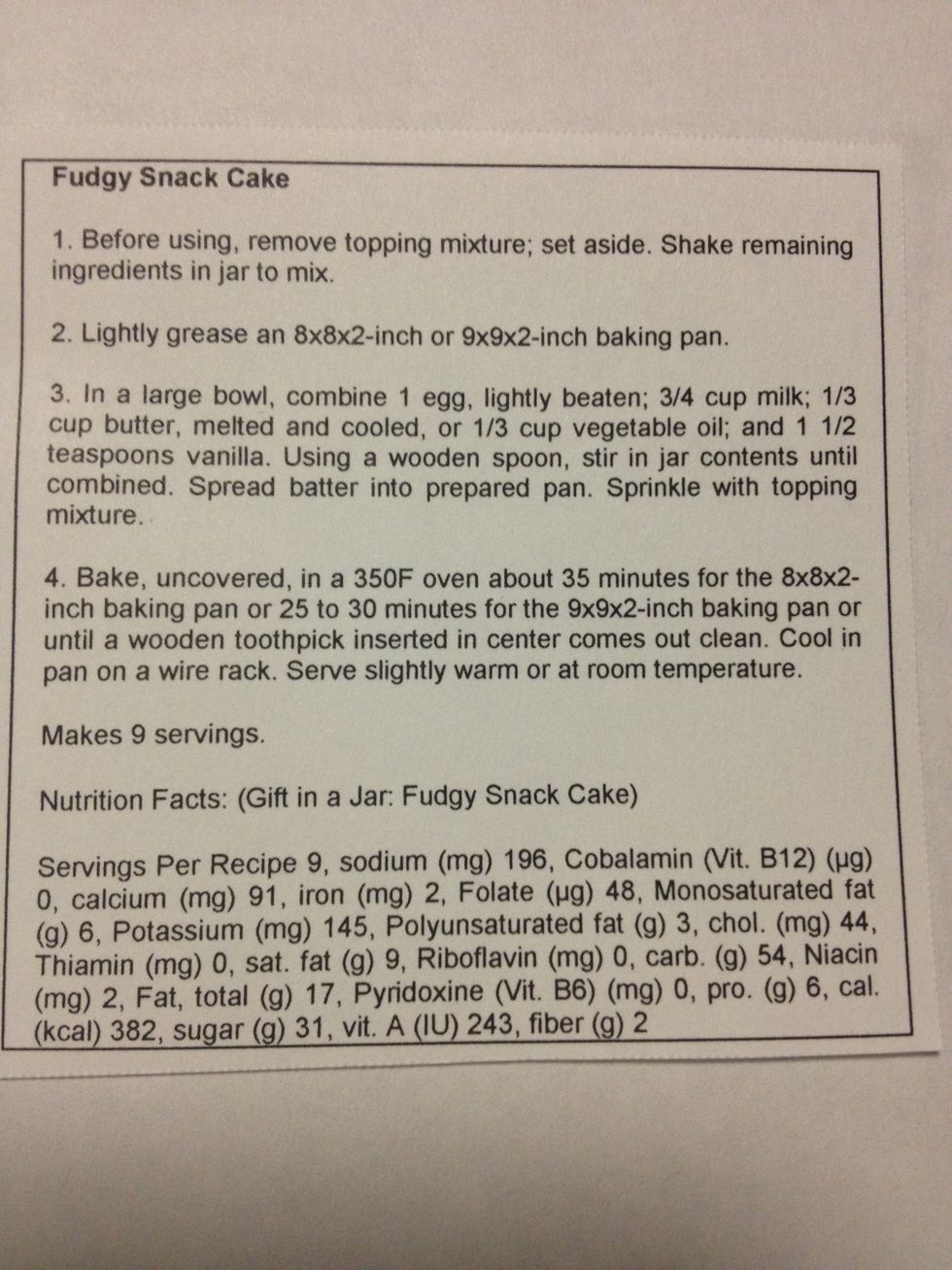 Print (or write) out the instructions. (Ill add a printable link soon!)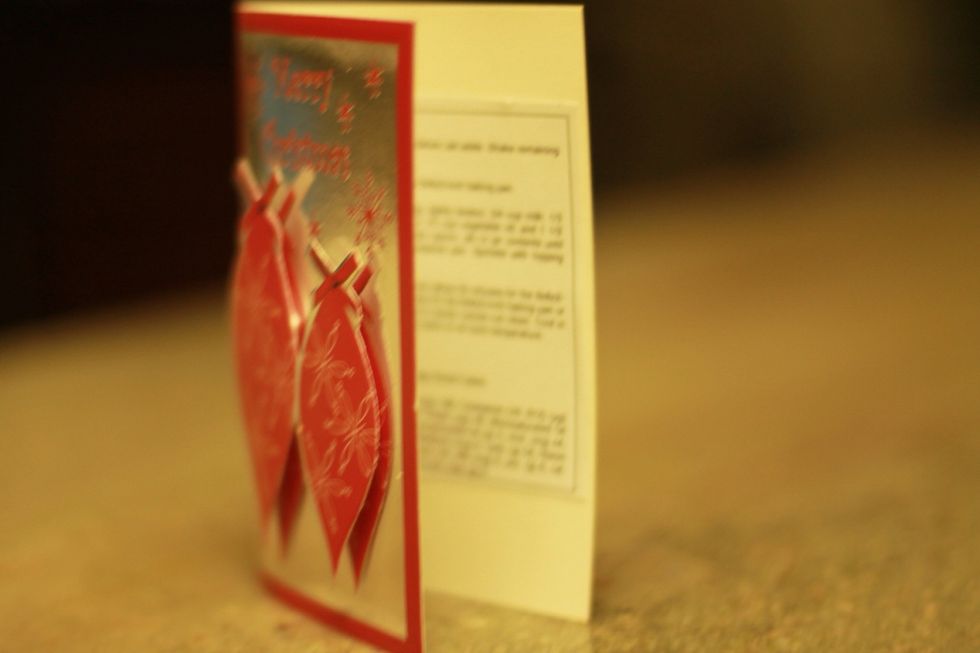 Glue it to a festive card.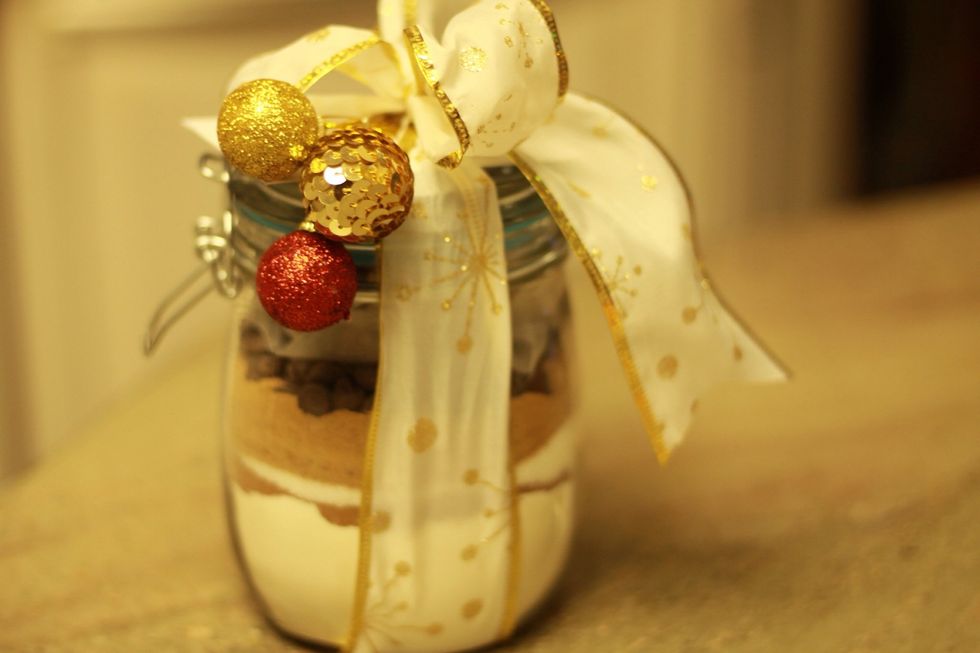 Dress the bottle up a bit...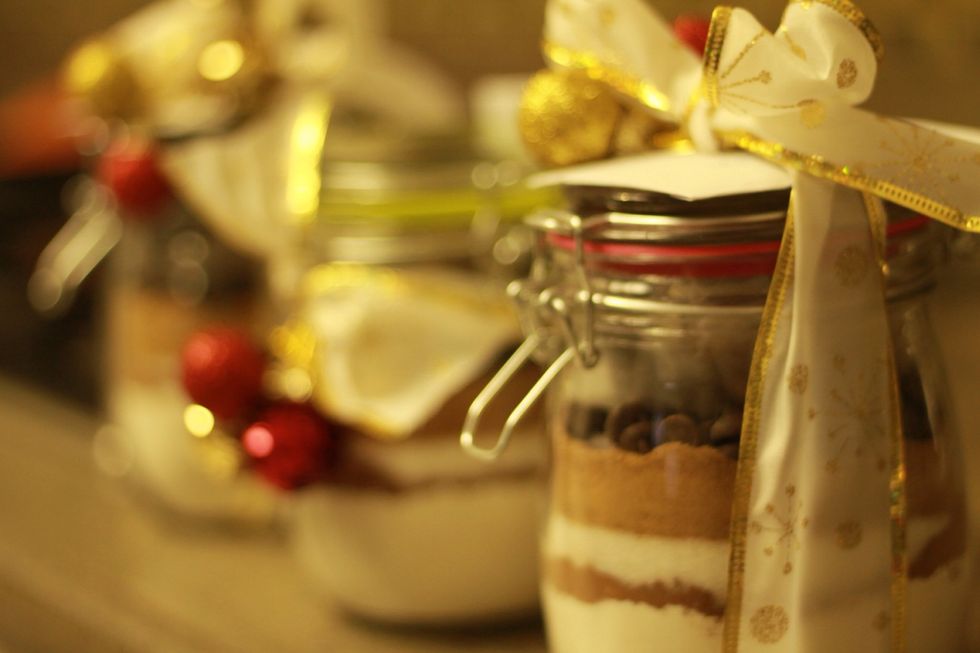 There you go! Don't you feel a little bit like Martha Stewart?! :)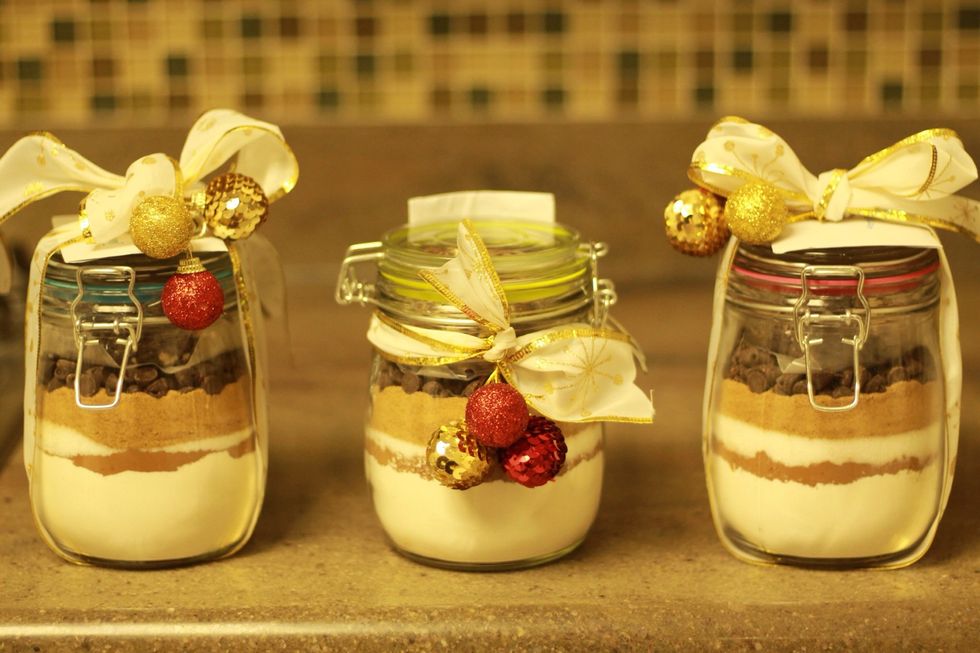 Happy holidays! :)
1.0 Empty Jar (should hold about 4-5 cups)
1.0c Plain flour
1.0tsp Baking powder
0.0tsp Baking soda
0.0tsp Salt
0.0c Unsweetened cocoa powder
0.0c Granulated sugar
0.0c Brown sugar
0.0c Semisweet chocolate chips
0.0c Chopped nuts (I used pecans)
0.0c Chocolate chips (yes again)
Some ribbon