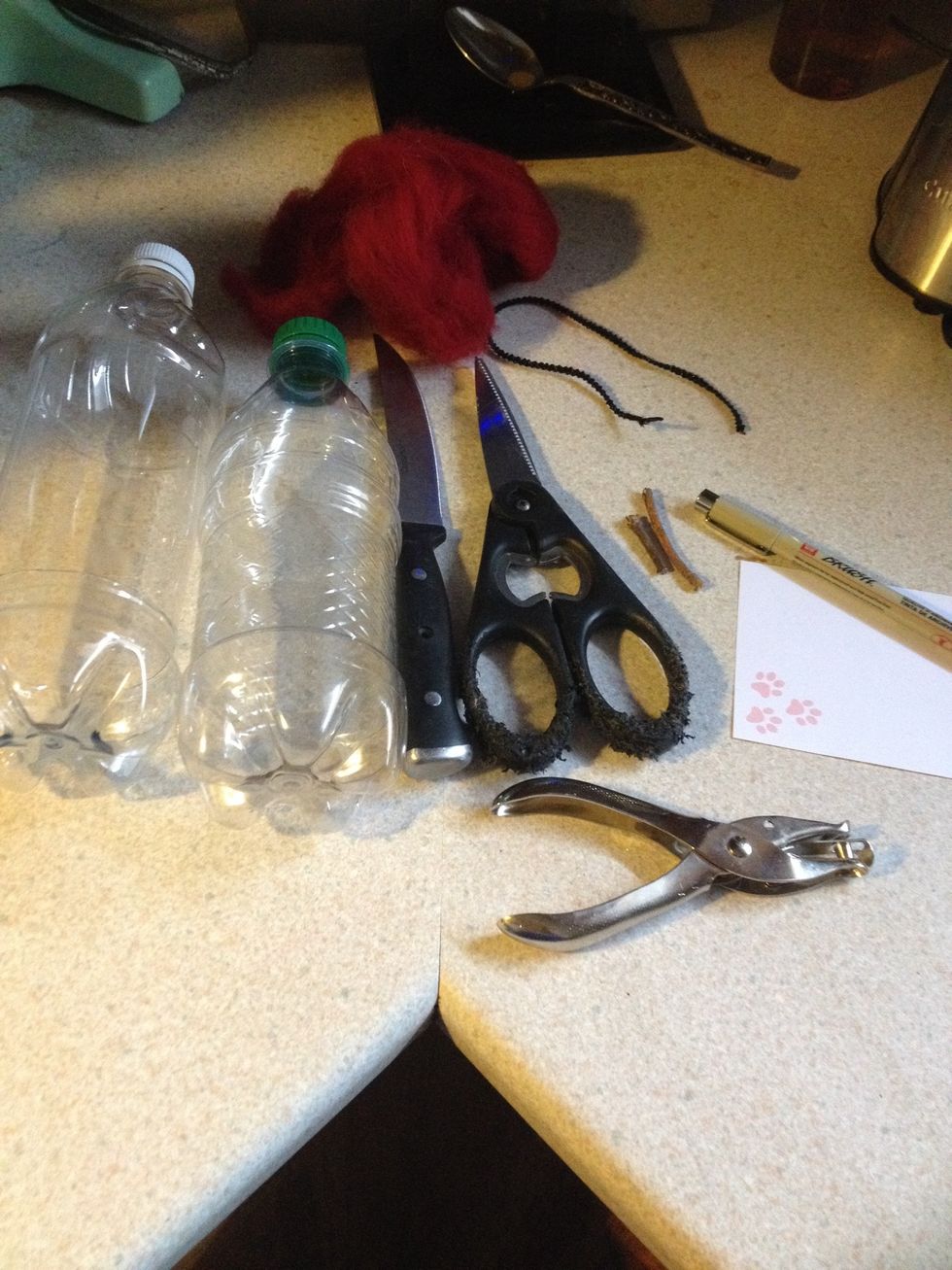 Supplies you'll need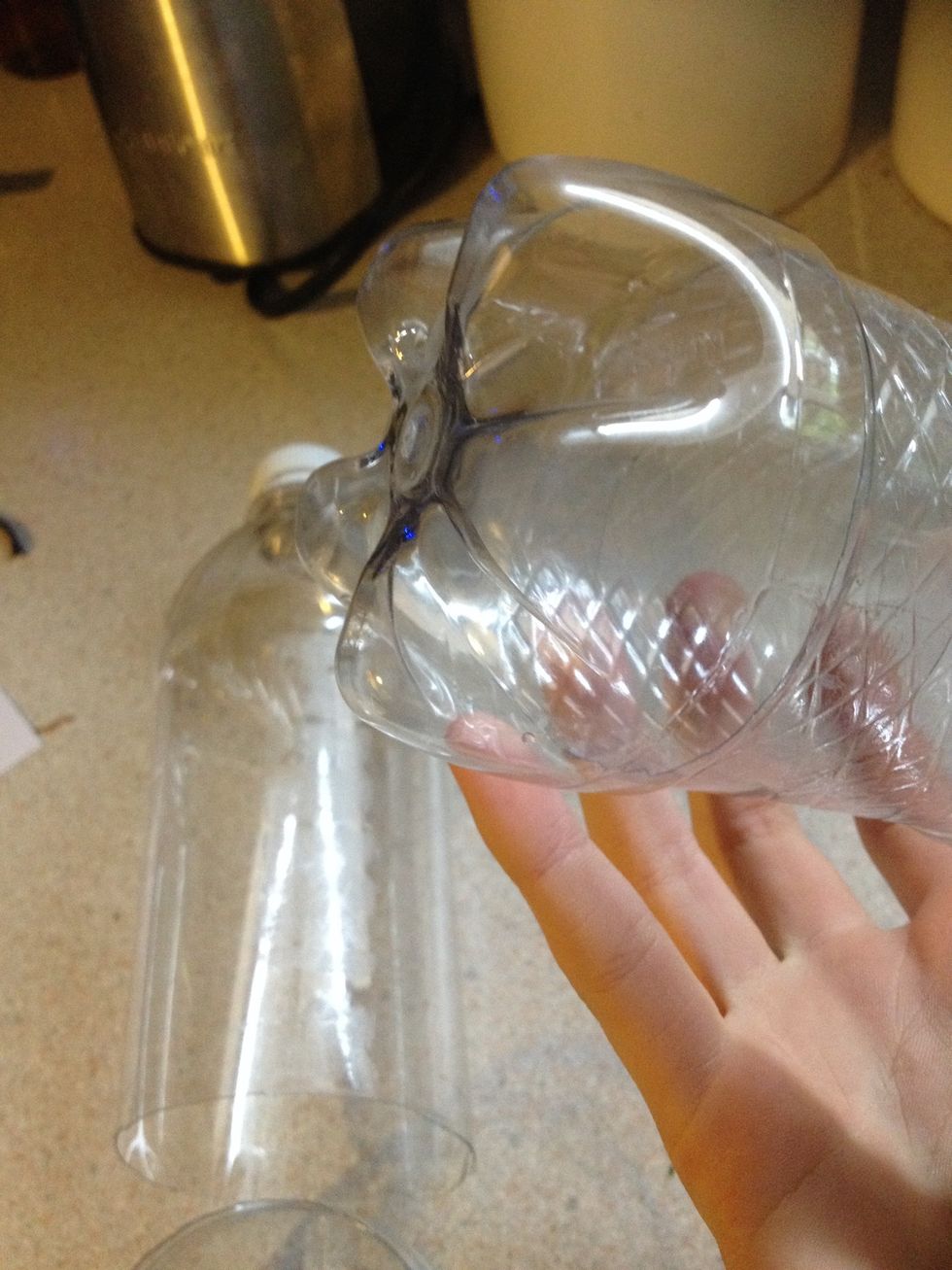 Take your water bottles. See how the bottom is shaped like an apple? That's what you want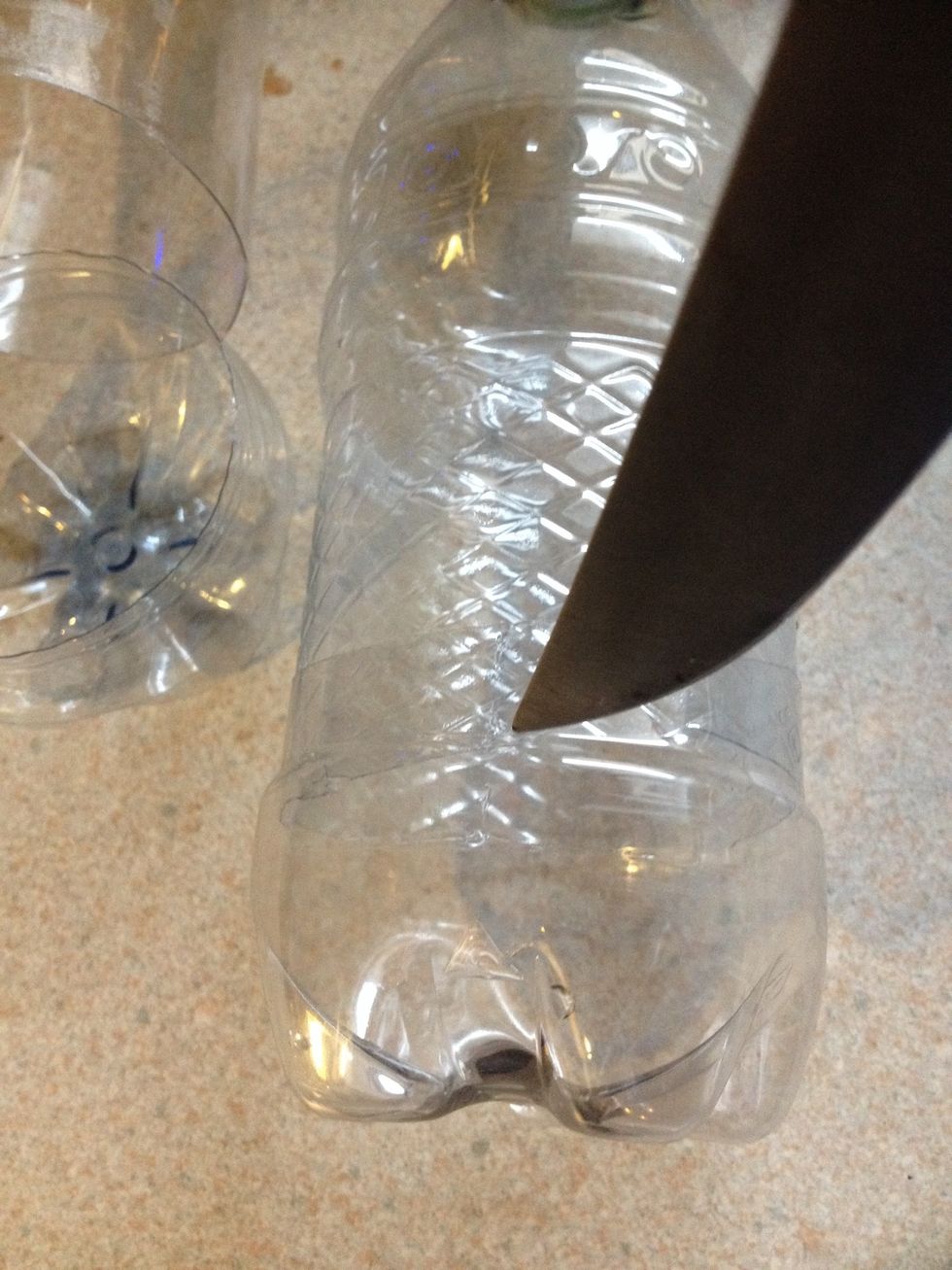 Take your knife and puncture a hole in your water bottles. Then take your scissors and cut around the rim to your desired length. Be careful not to stab yourself!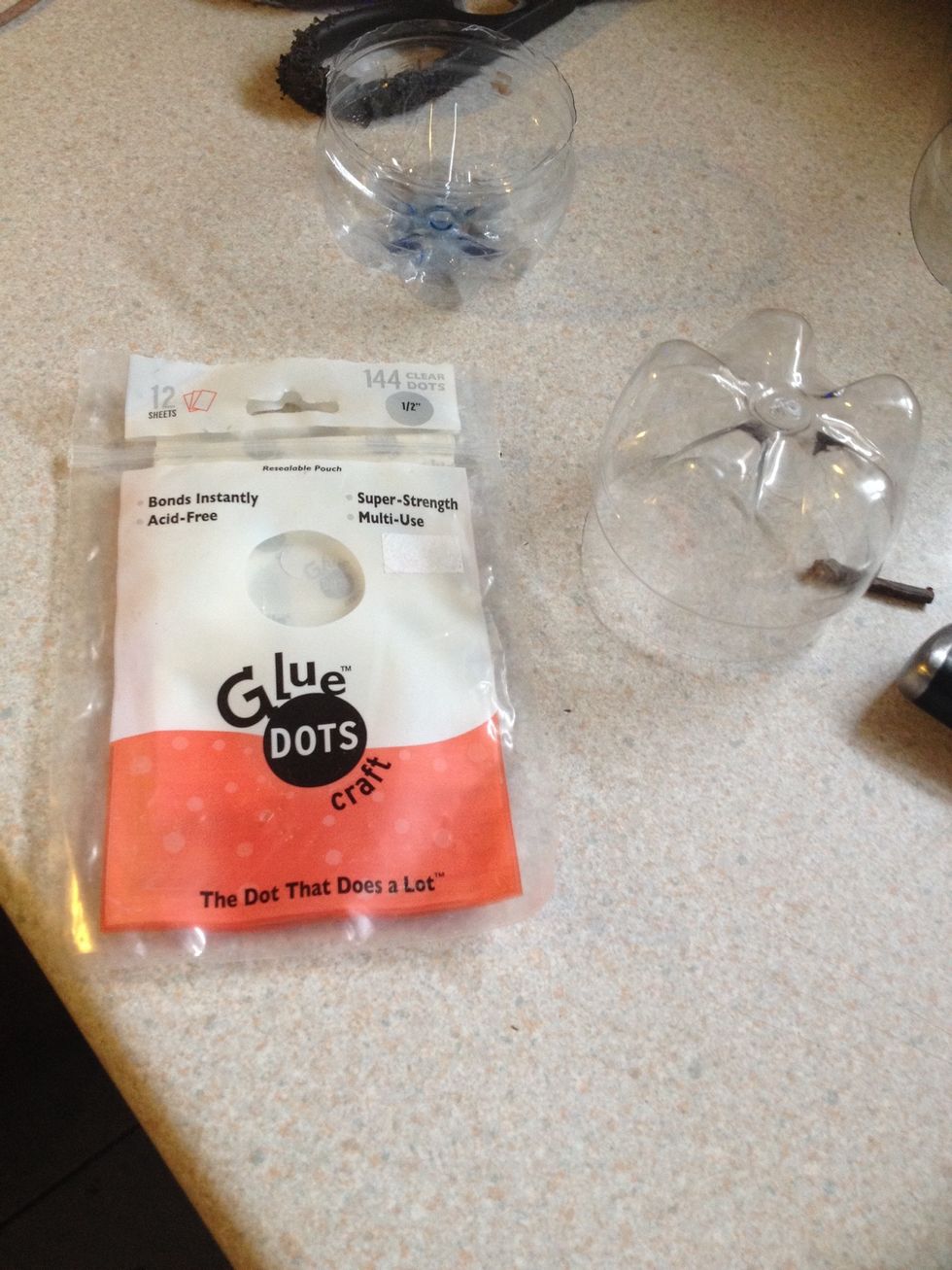 Grab your twig. Decide which half will be the top of the apple, Then hot glue the twig to the top of the apple. I'm using these glue dots since I didn't have a glue gun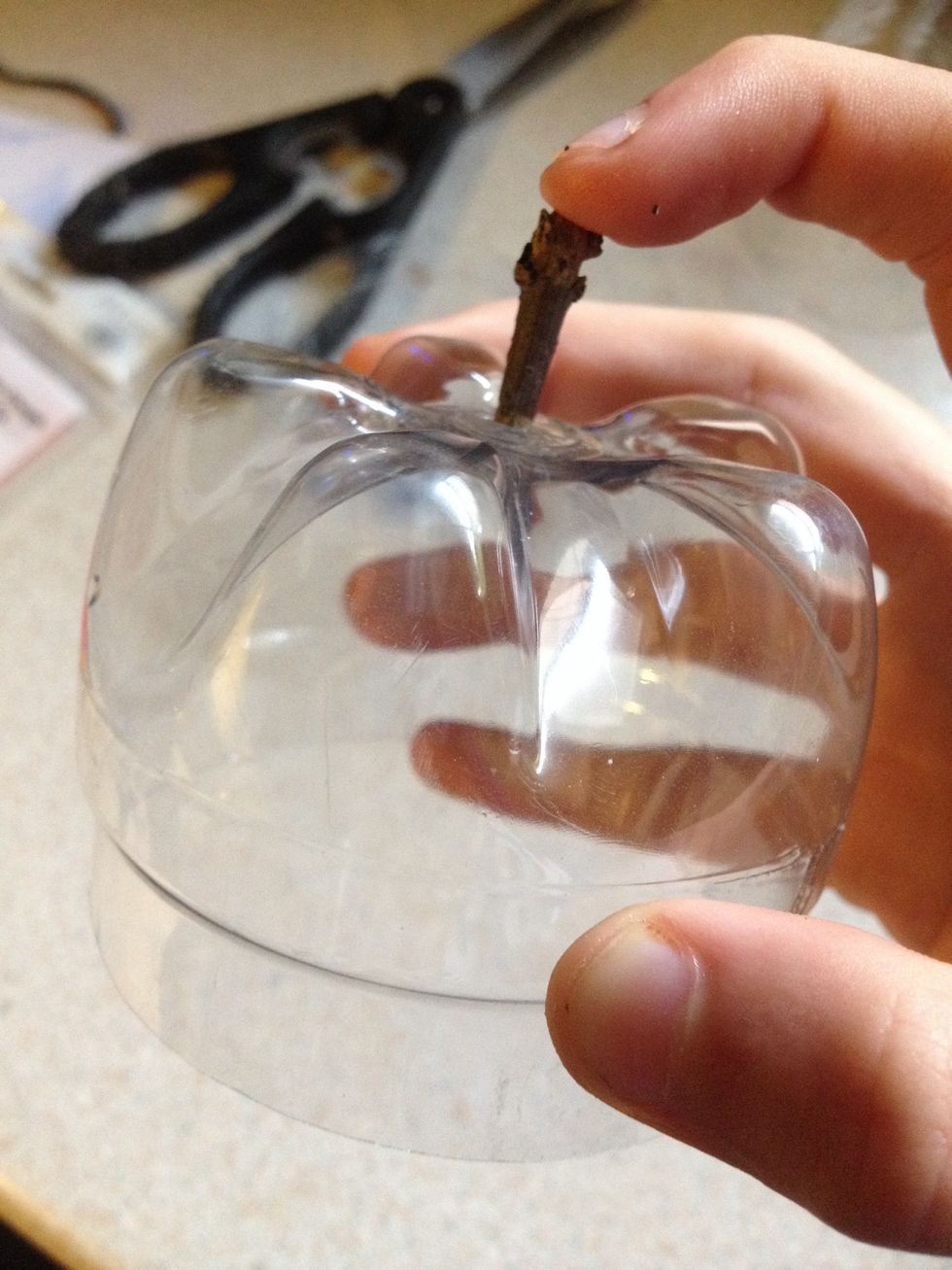 Hold for a few seconds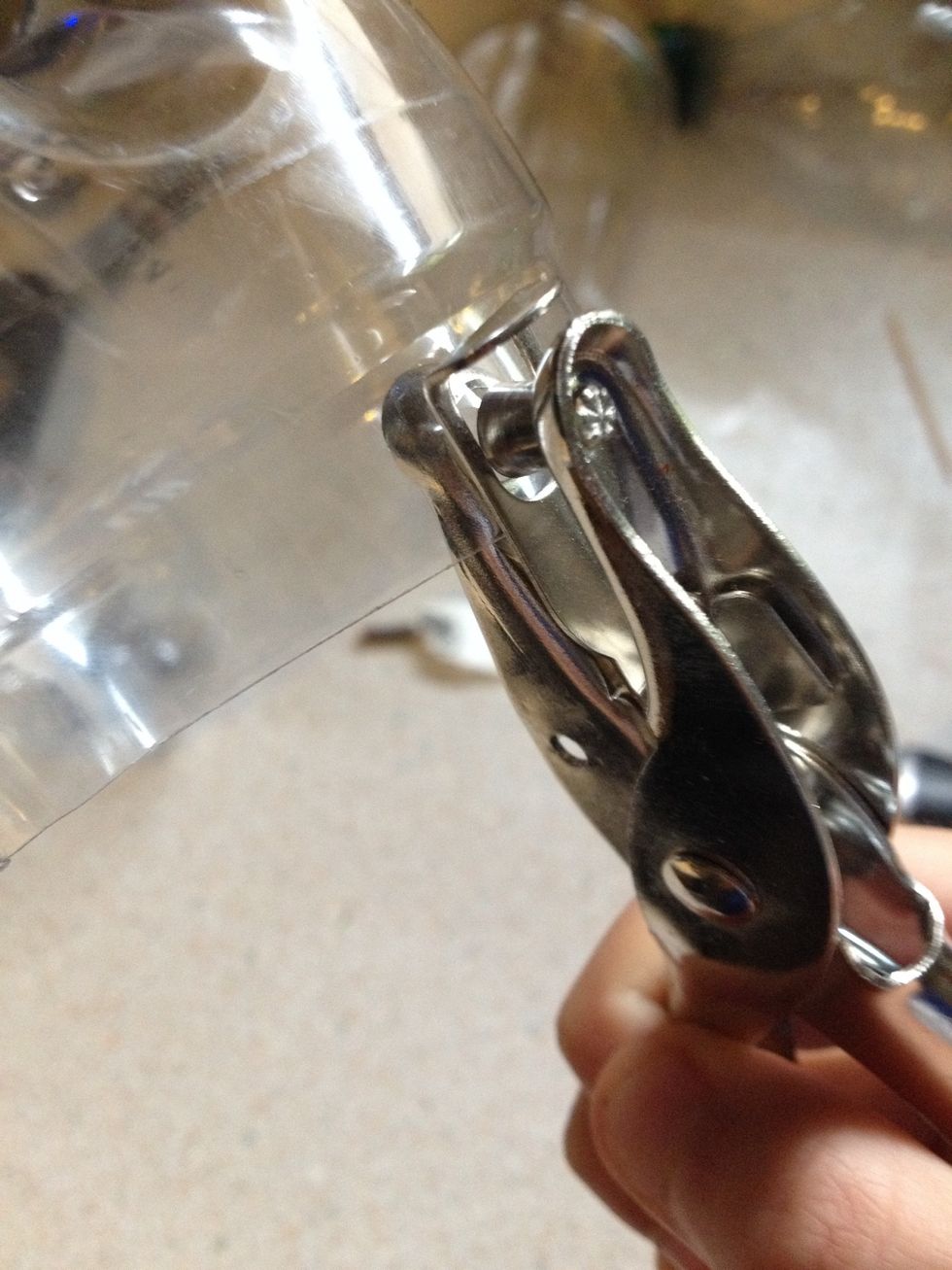 Using a hole puncher, punch two holes in the front and two in the back of your top half, then do the same to the bottom half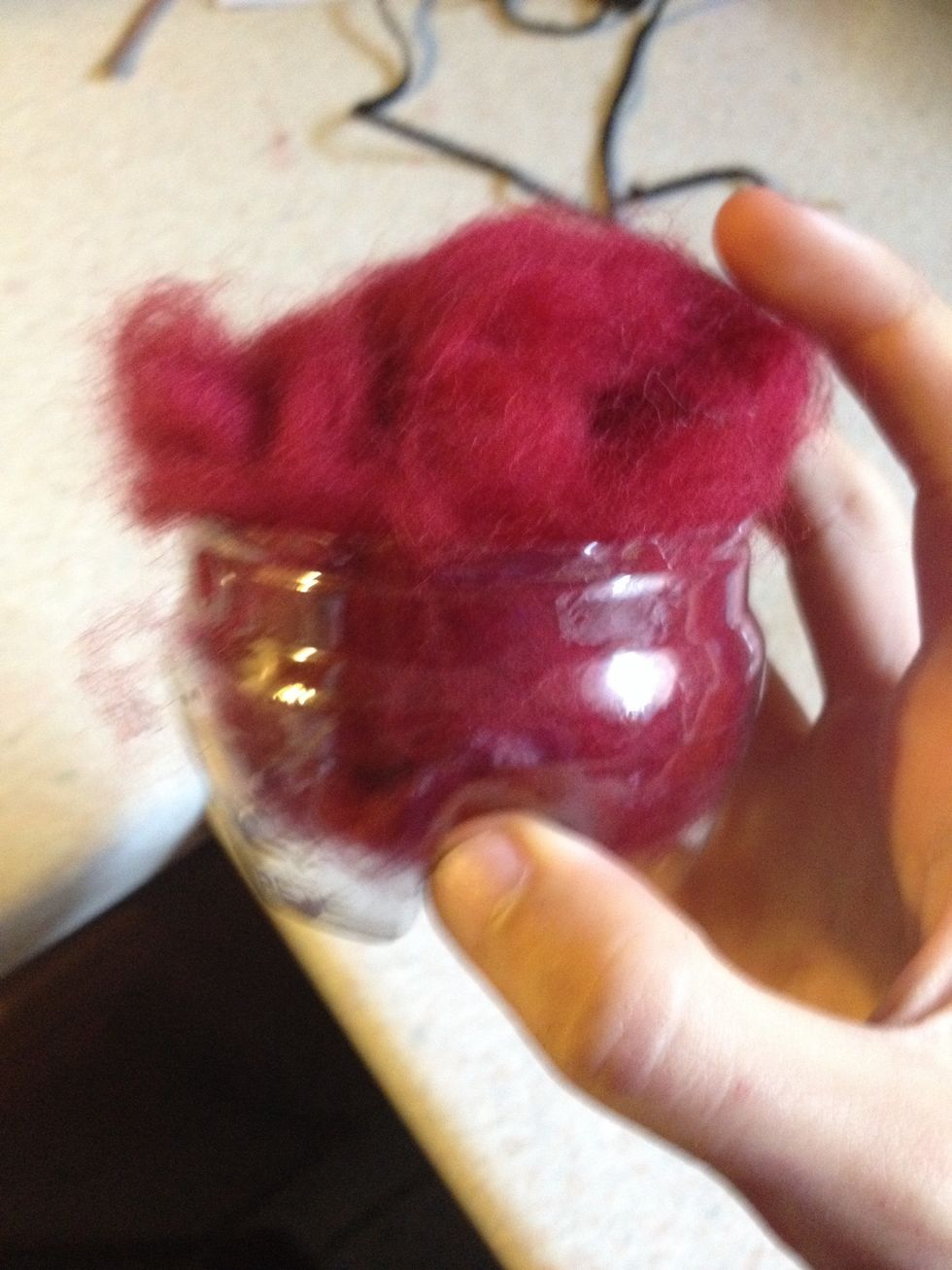 Now wrap your gift in fabric and place it in your apple. I don't have a gift yet, but I will soon. (Sorry it's blurry 😁)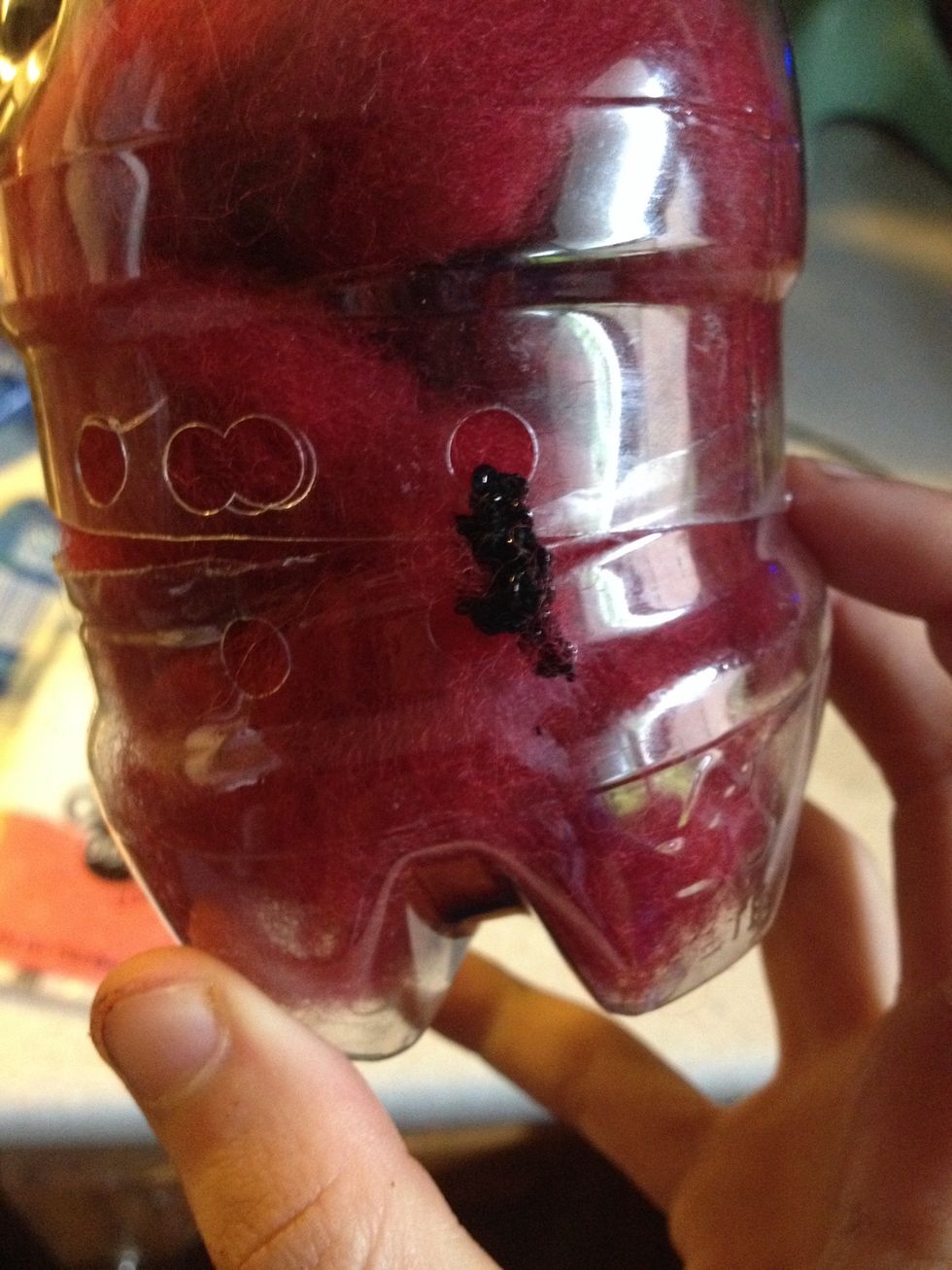 Tie a knot on one of the sides of your apple, and do the same to the other hinge. I messed up on the hole punching a bit so I tried to fix it (sorry if that made no sense 😅 I apologize)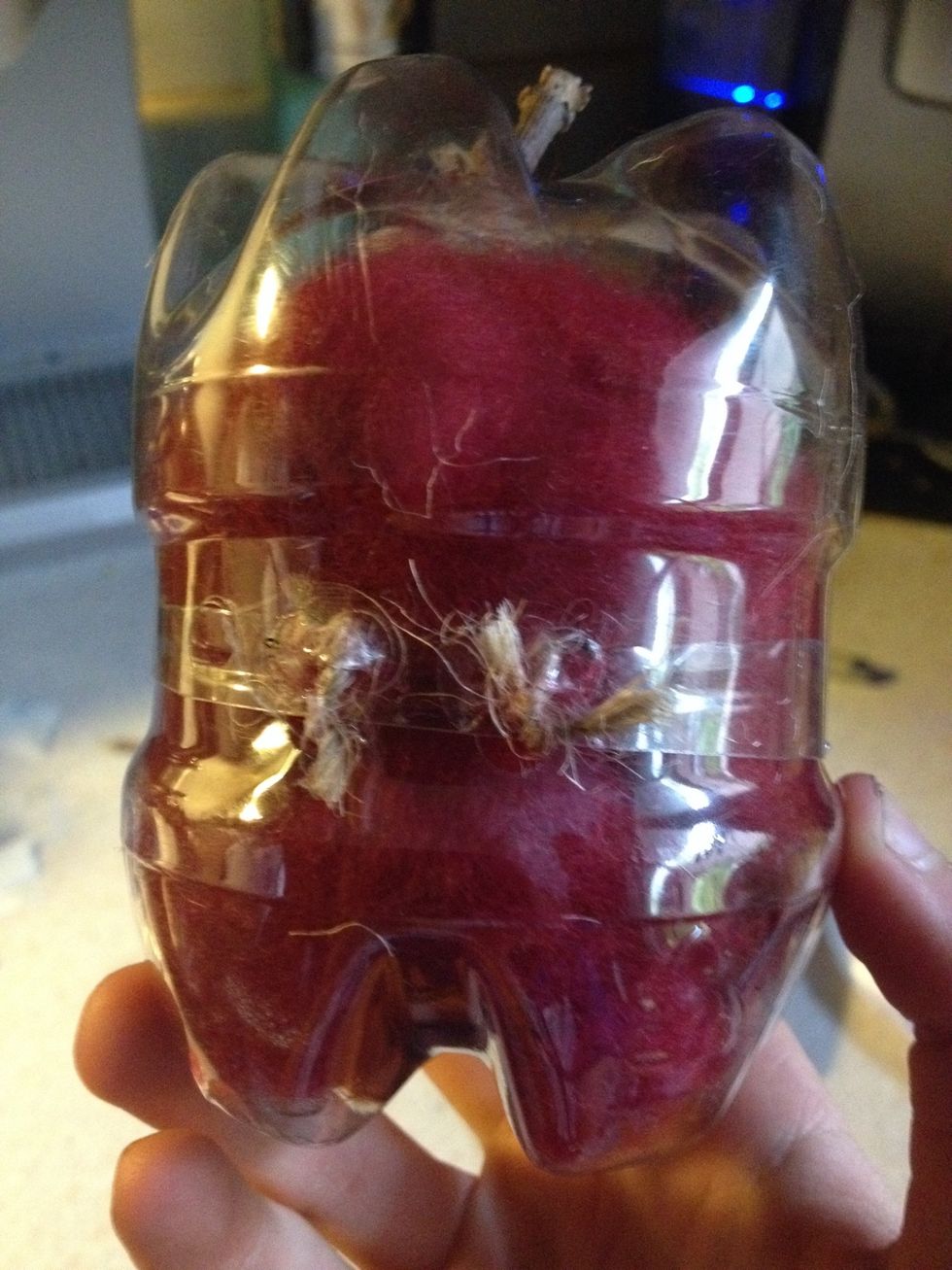 Now finish the hinges (yes I switched strings 😂) if you need glue, use it.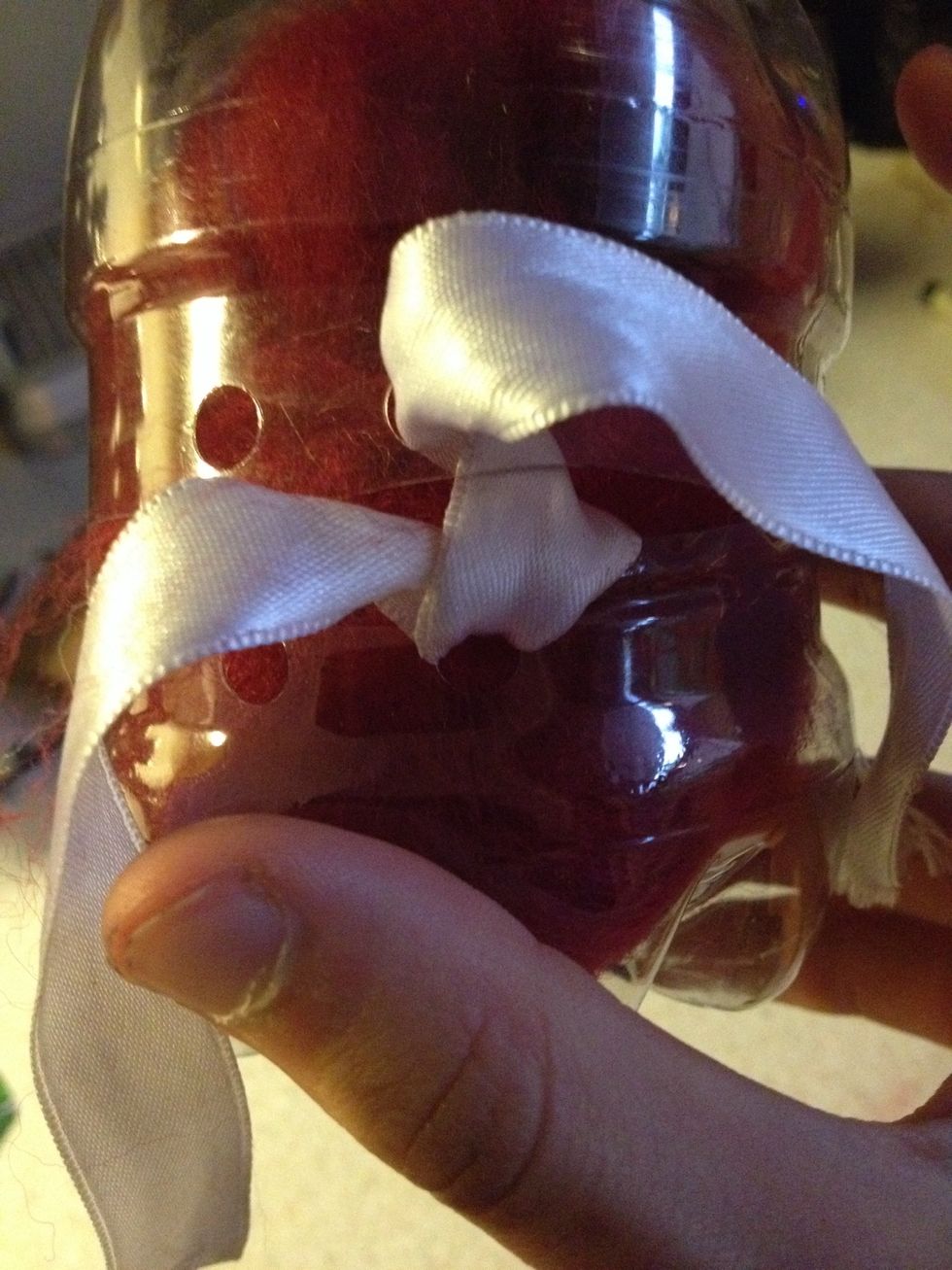 Now for the ribbon. Place it through the top right hole then through the bottom right hole..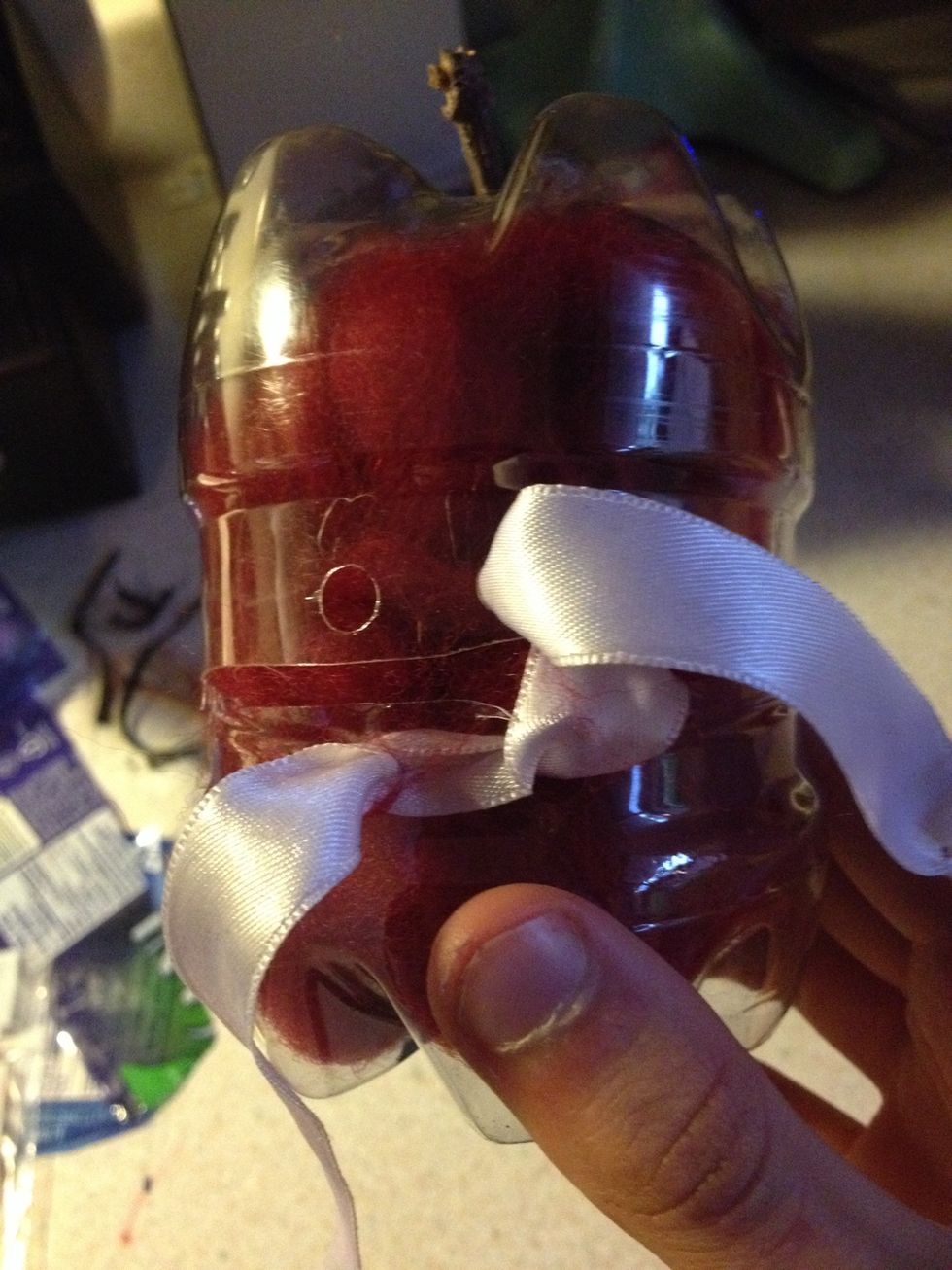 Then through the bottom left hole..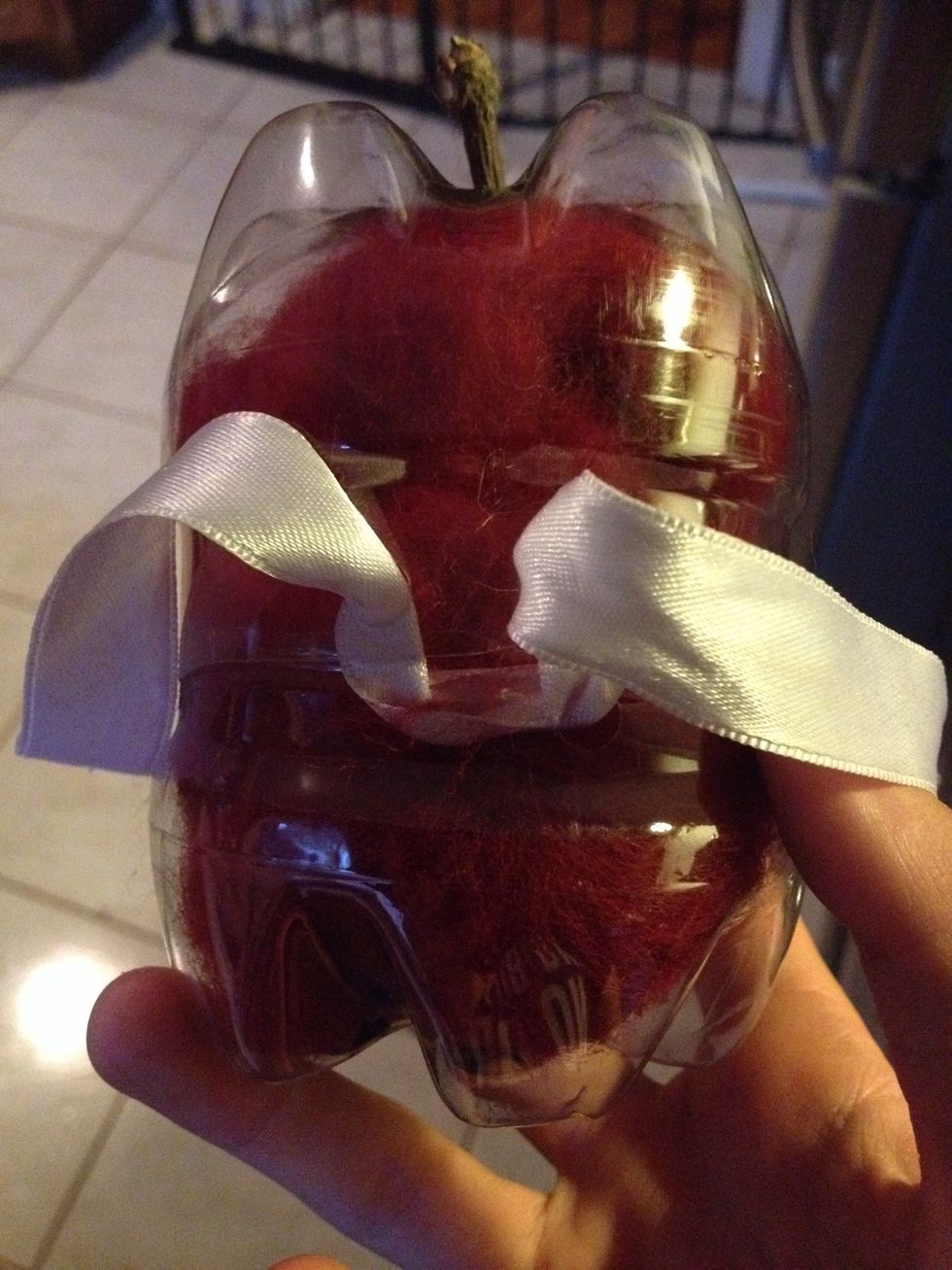 Then pull it through the top left hole and tighten.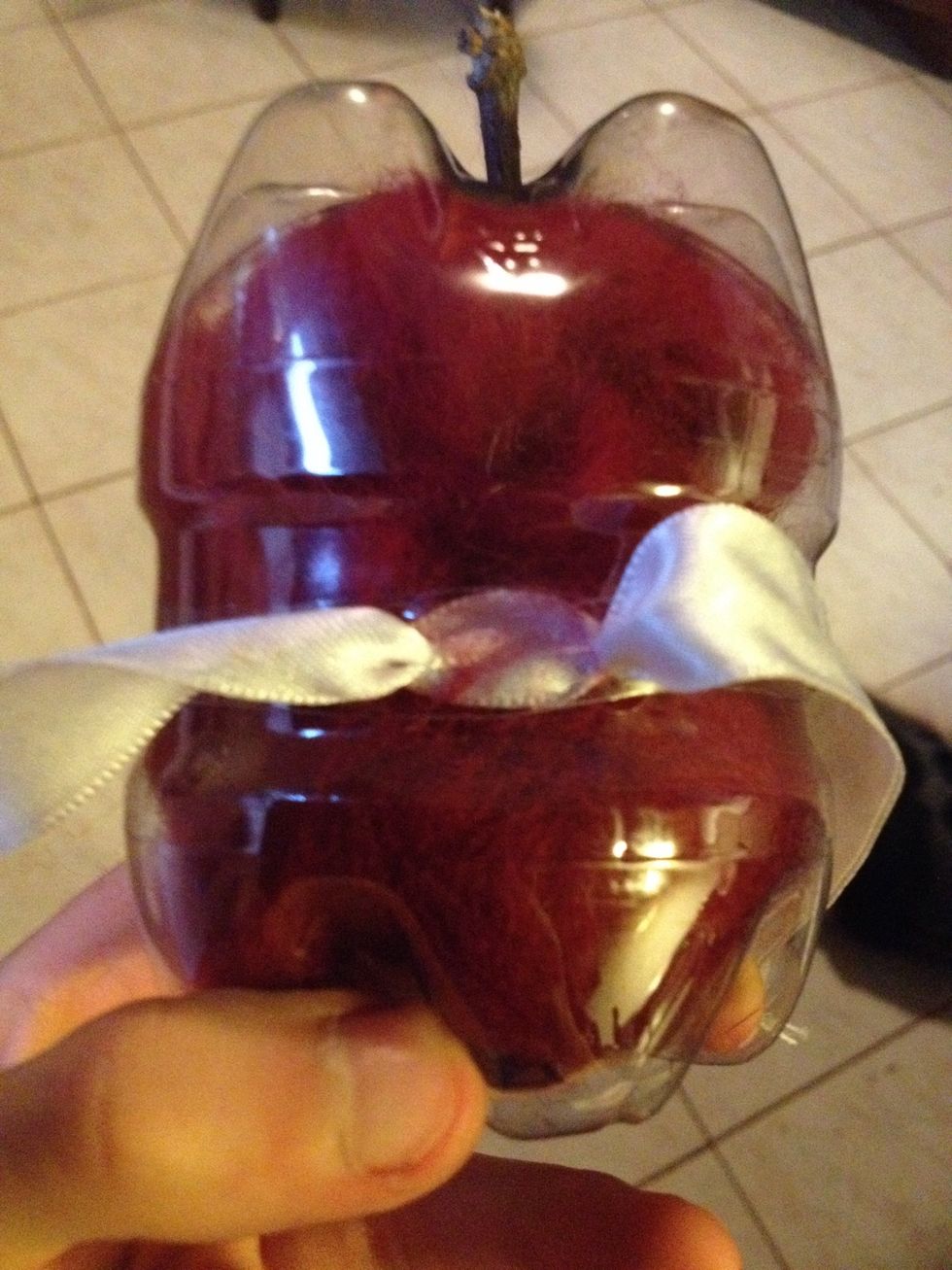 Then push down the top of the apple so it looks like this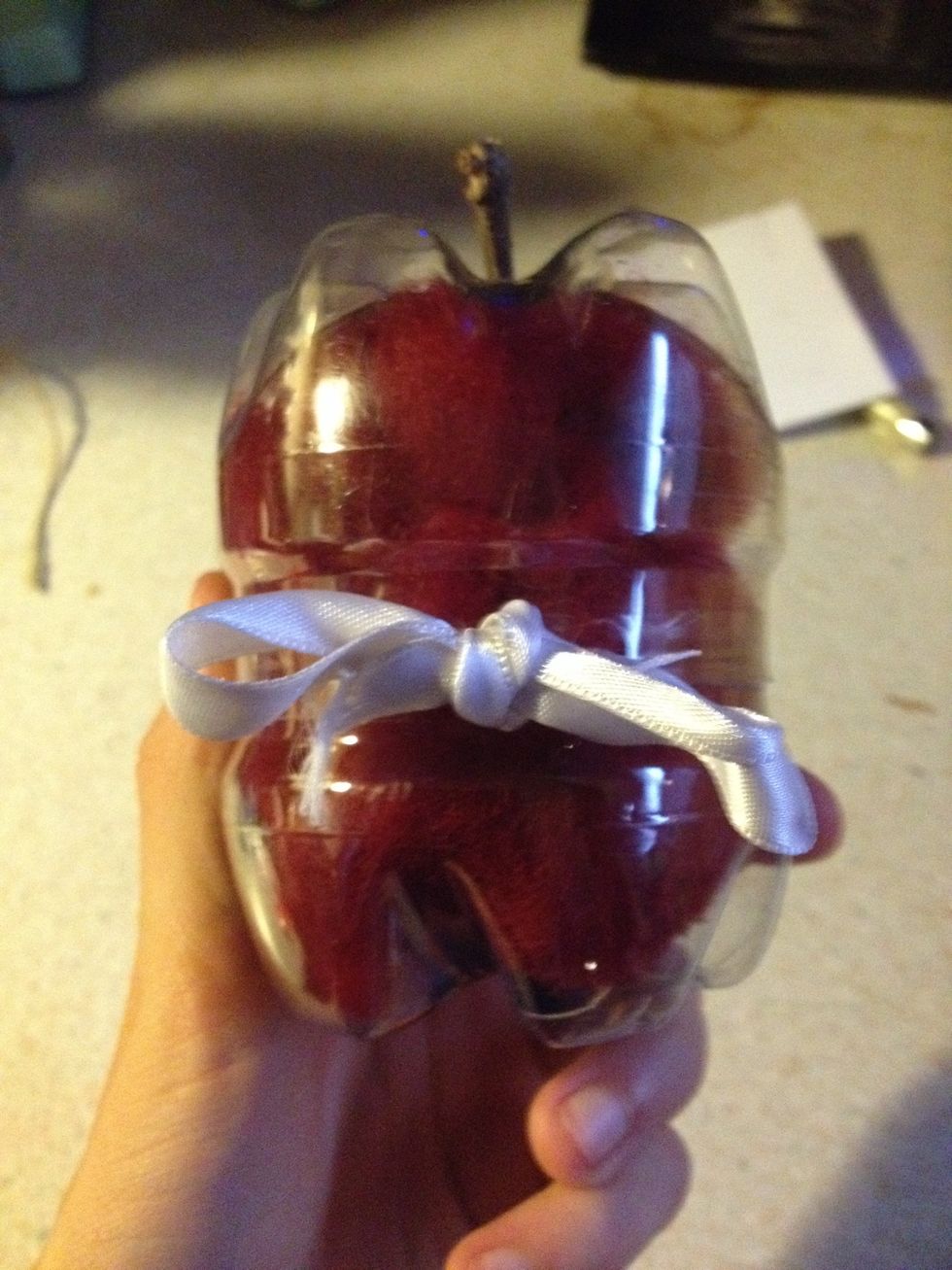 Then tie a bow!!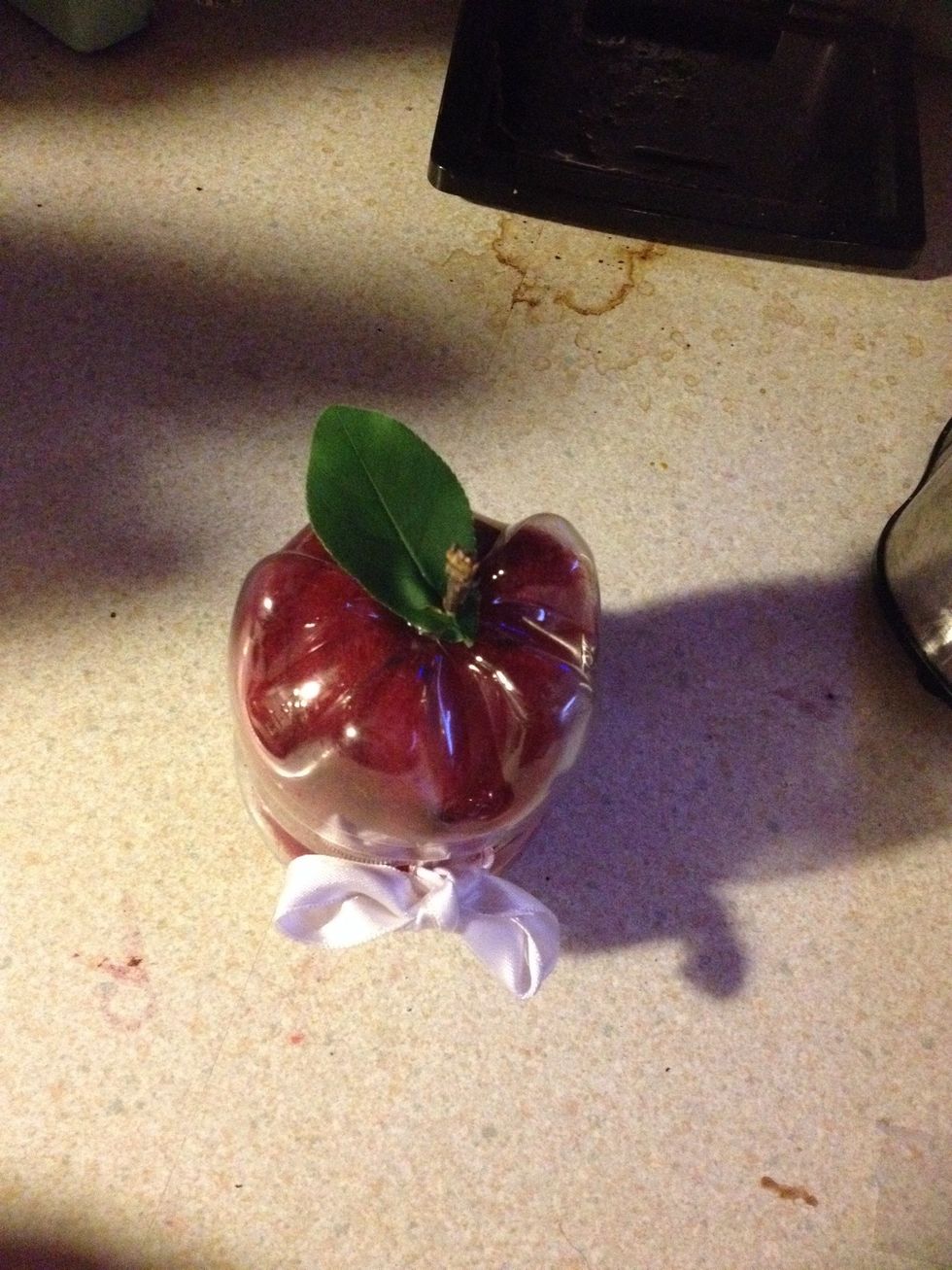 This part's optional. Take either your fake leaf, real leave or green fabric and glue it with the stick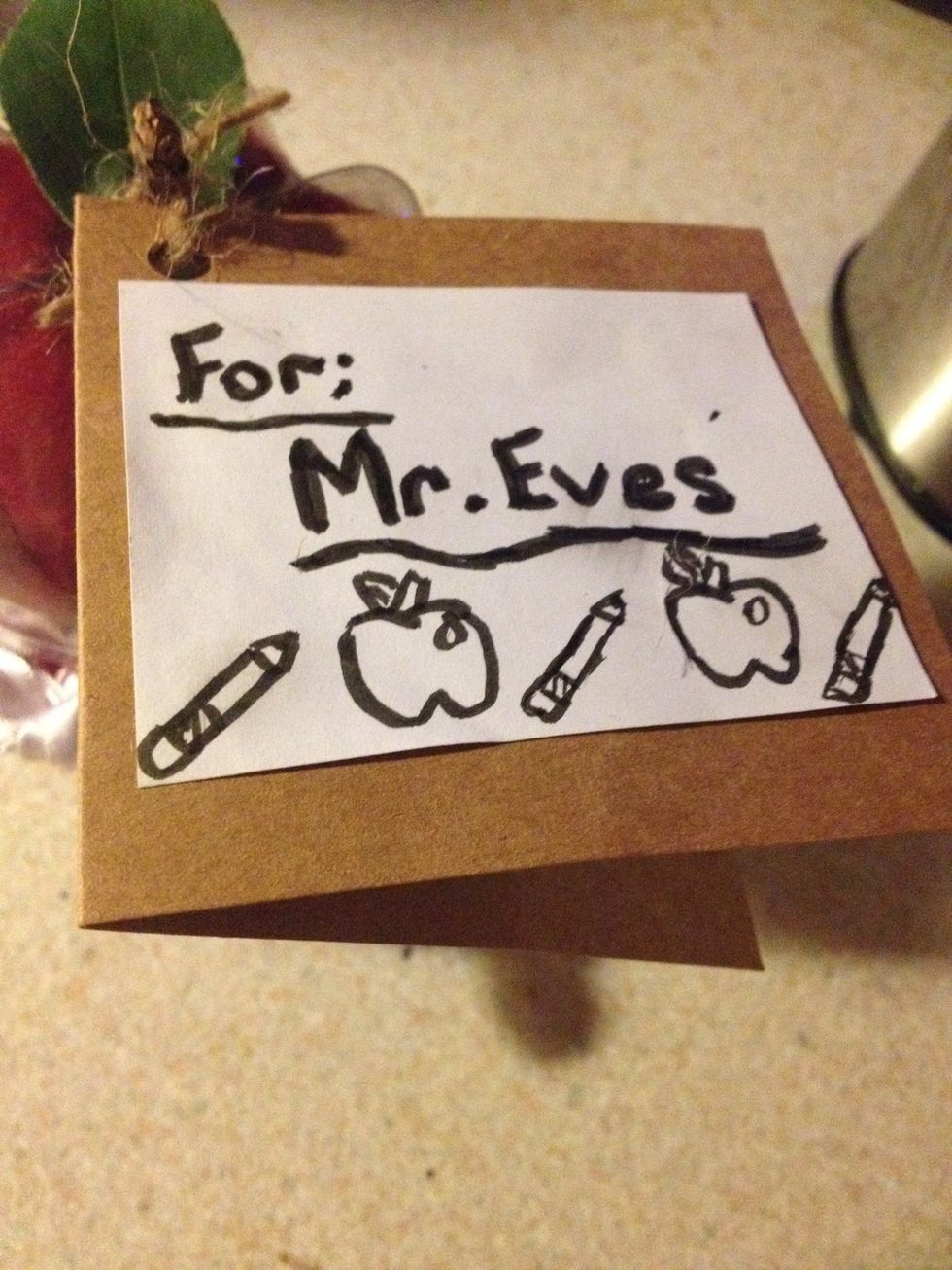 Now this is completely optional as well, but you can write your teacher a little note if you want ;)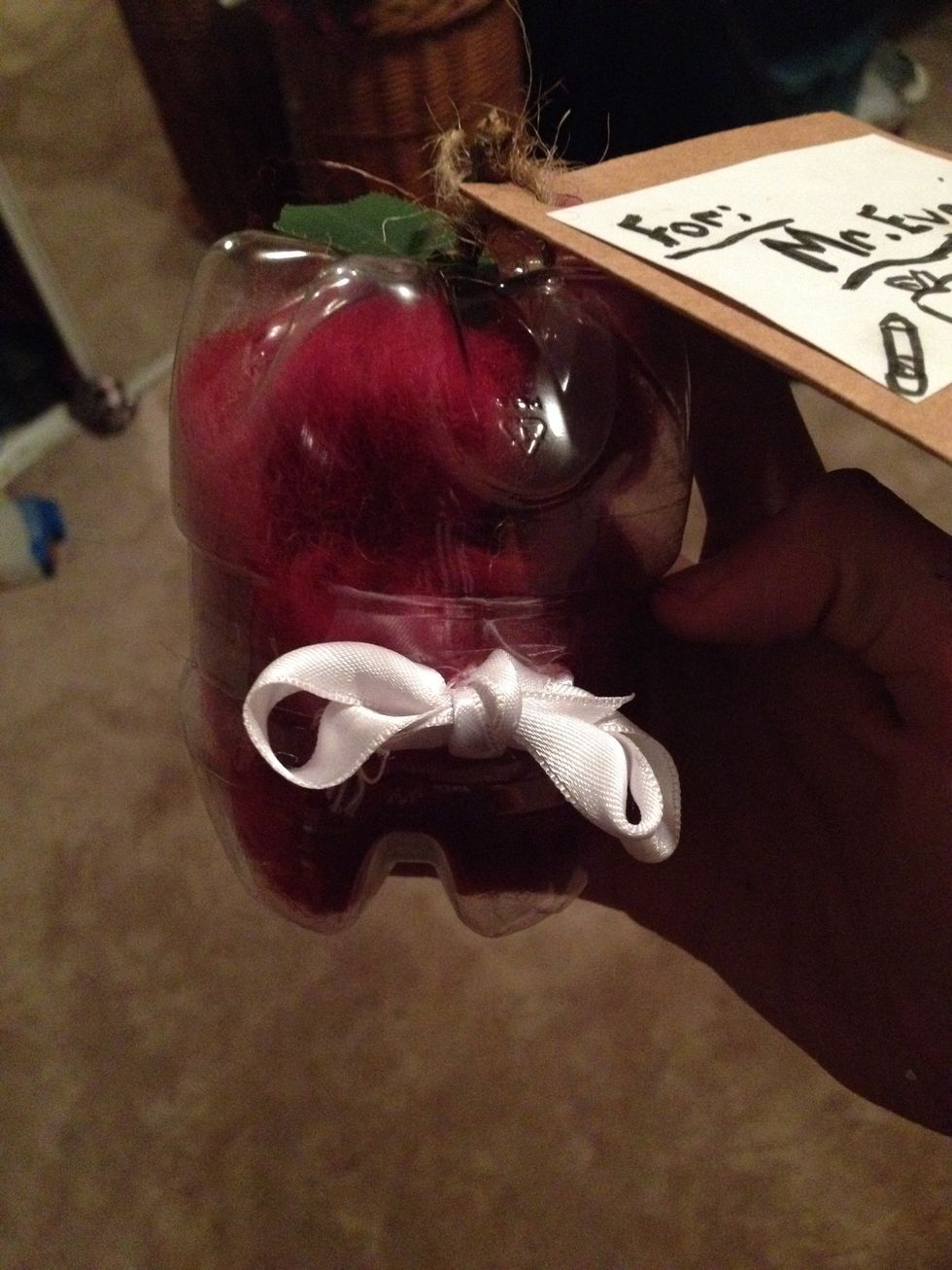 There you have it!! How to make a little teacher's "gift". In a future guide, I'll show you how to make a peppermint lip/body scrub!! Thank you for viewing my guide :)
2.0 Water bottles (with the bottom like an apple's)
Ribbon or yarn
Hole puncher
1/2in Of a Real twig
Red felt, fabric or tissue paper
Glue gun
Scissors
A knife
A marker
A small piece of paper
Optional; green felt/real or fake leaf
Optional; a tag or a homemade one
Optional; a tag
Leia Marshall?
I'm just your average nerd teenager ? Anime, video games and I'm awkward. I love sketching, baking, anything Japanese, video games and anime. Their my life❤️\n