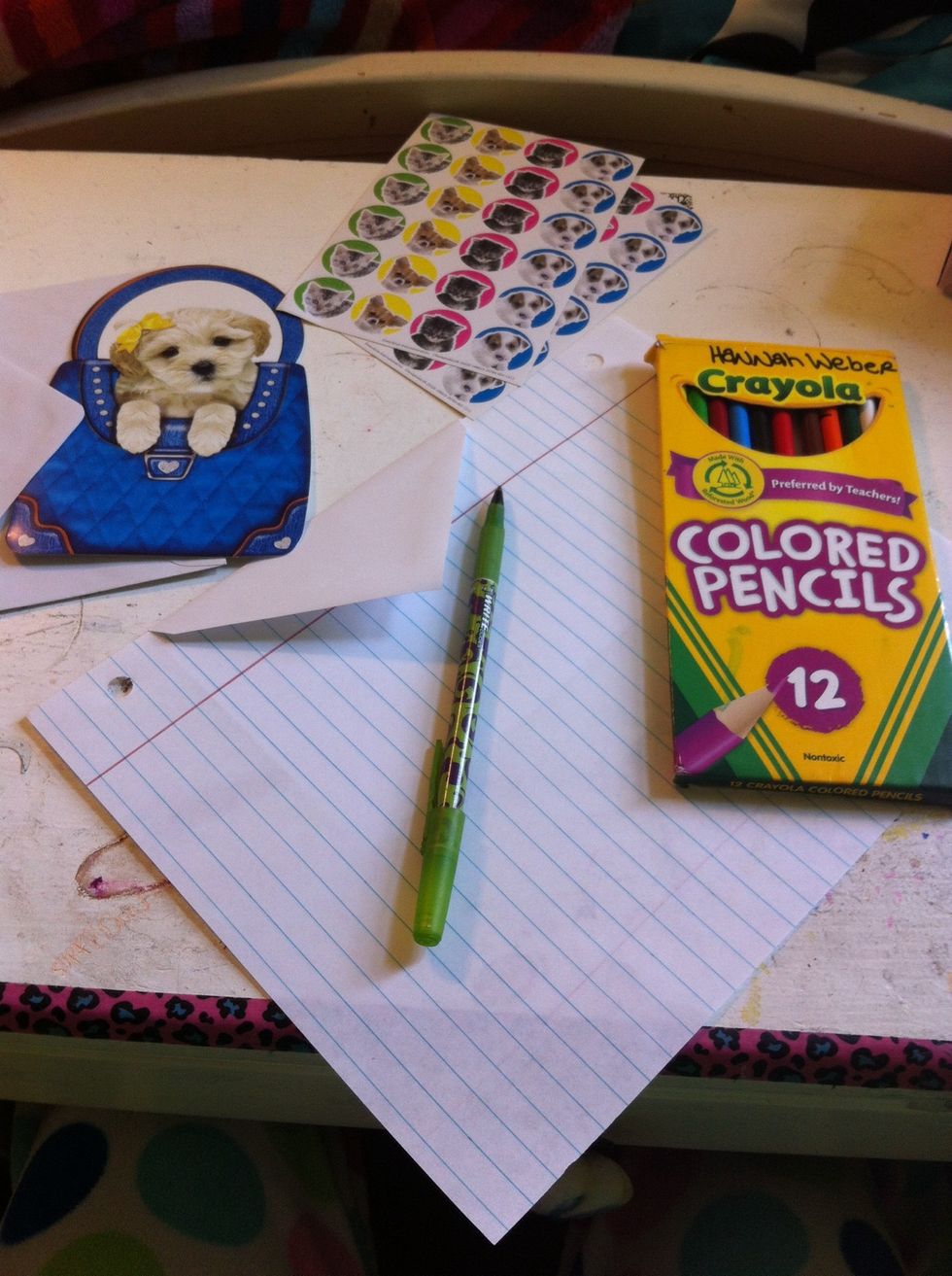 Here's some supplies you'll need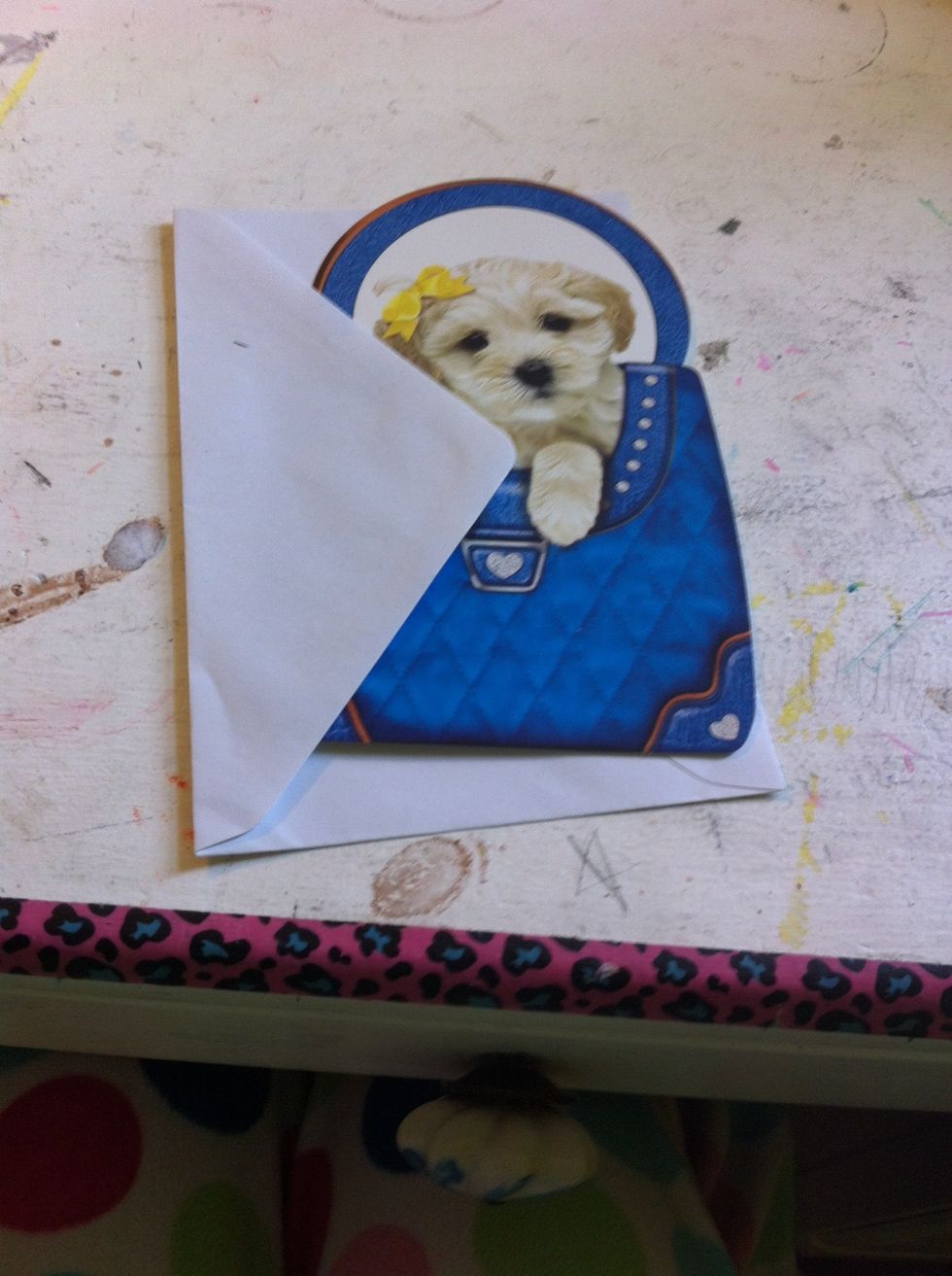 Here's what you would do if you're starting with a blank card
Open it and start your letter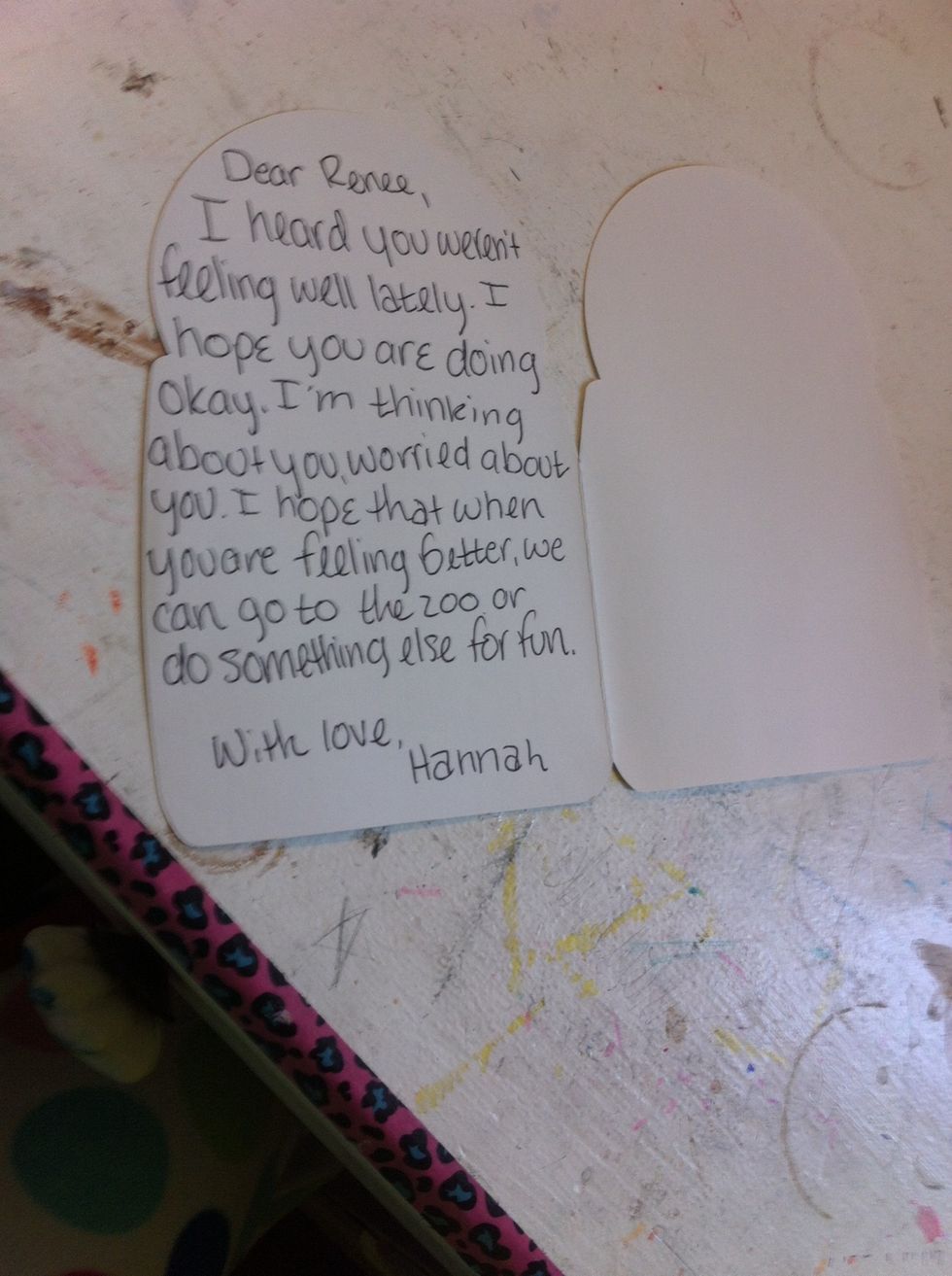 And sign it when done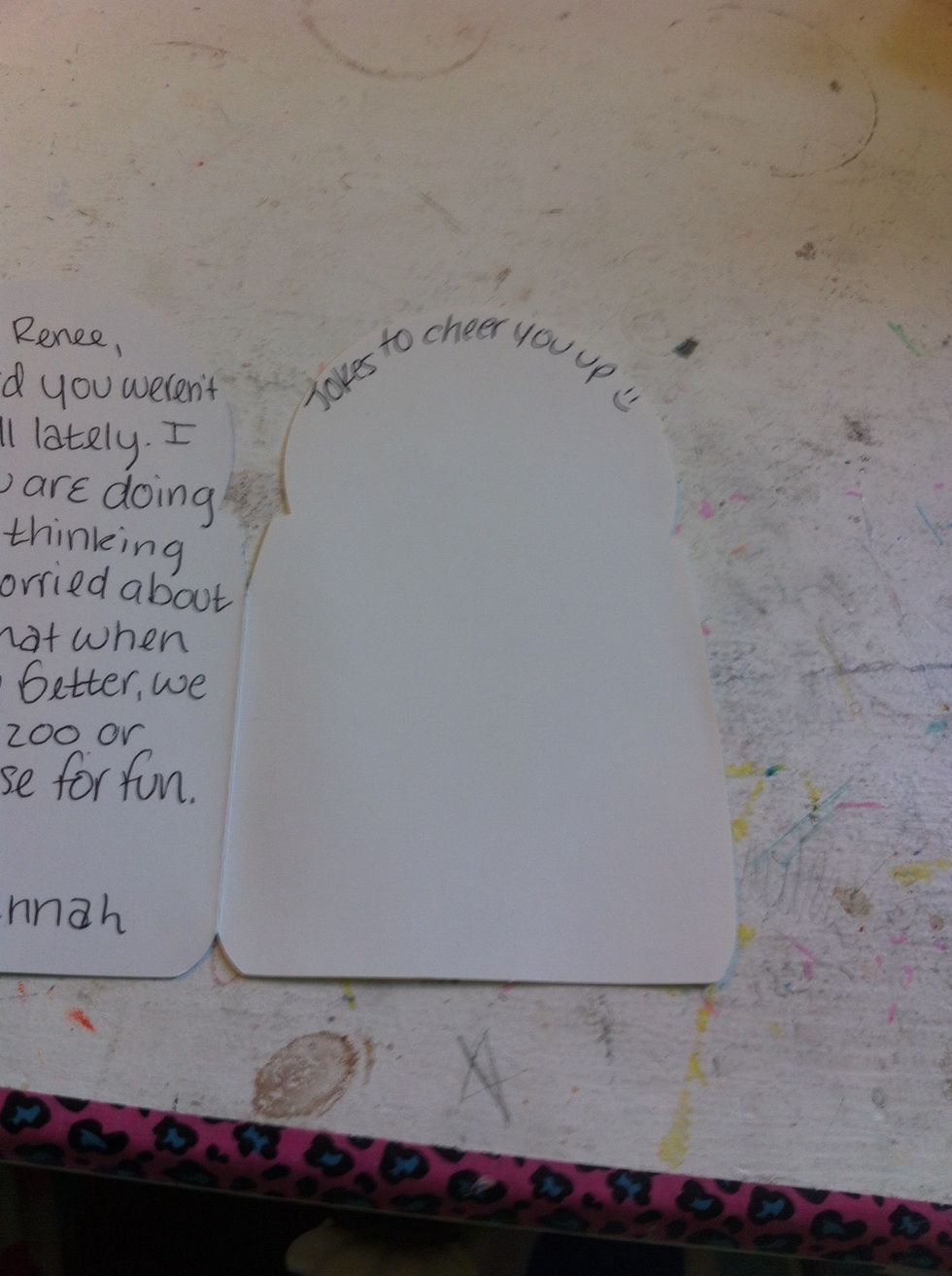 Ok the next page I always choose to put jokes or draw silly pictures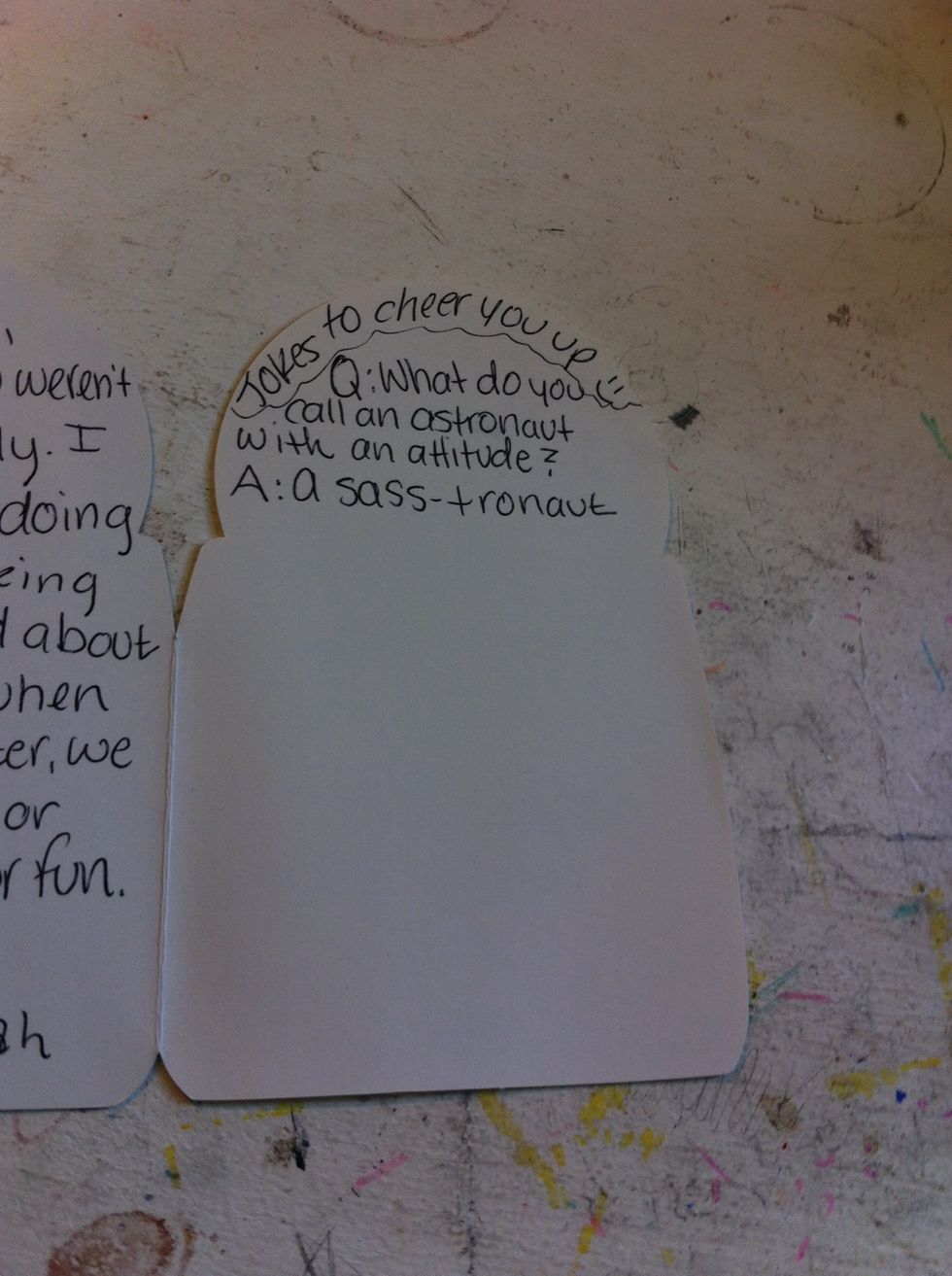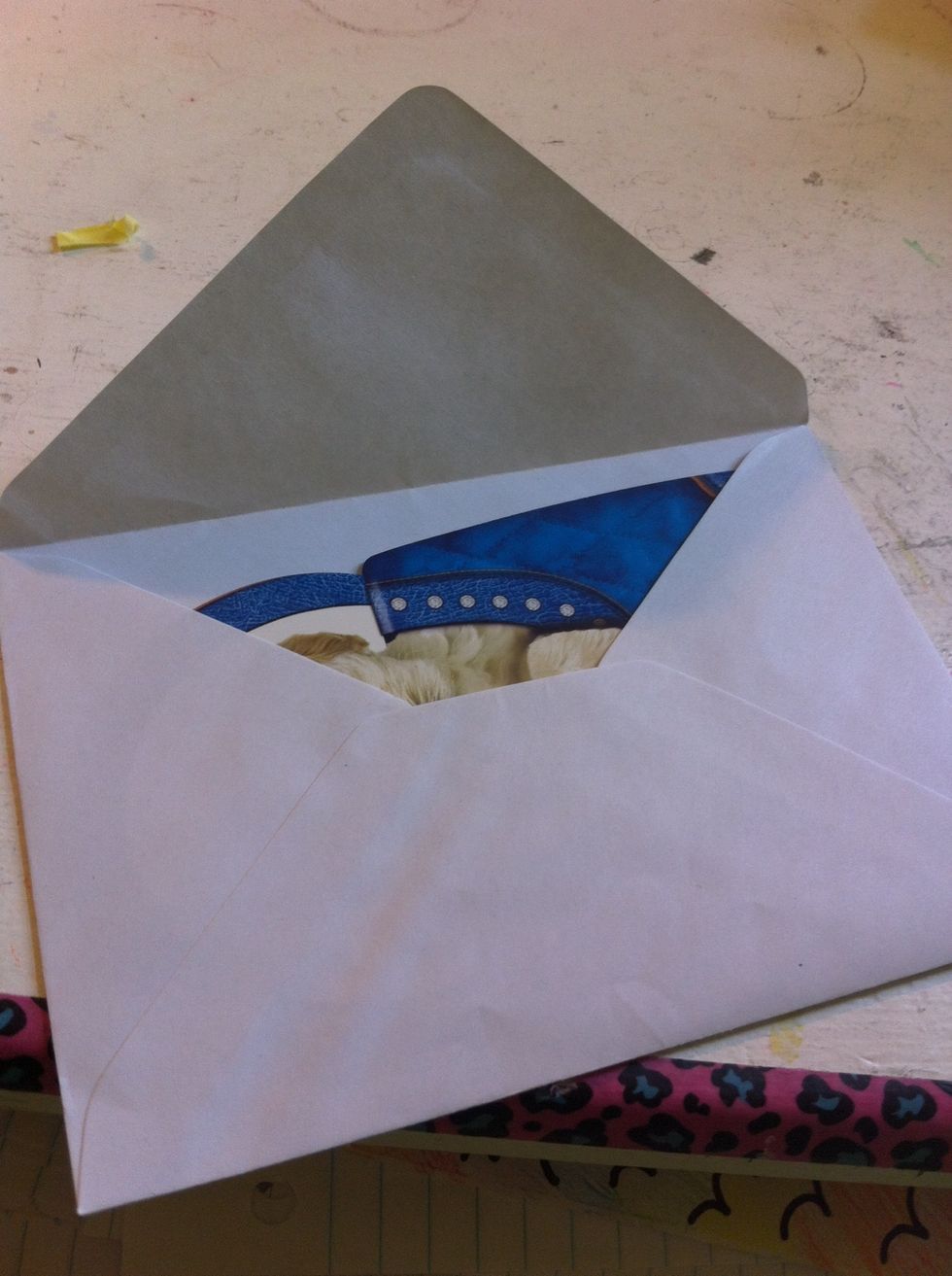 When you are done put it in the envelope
Seal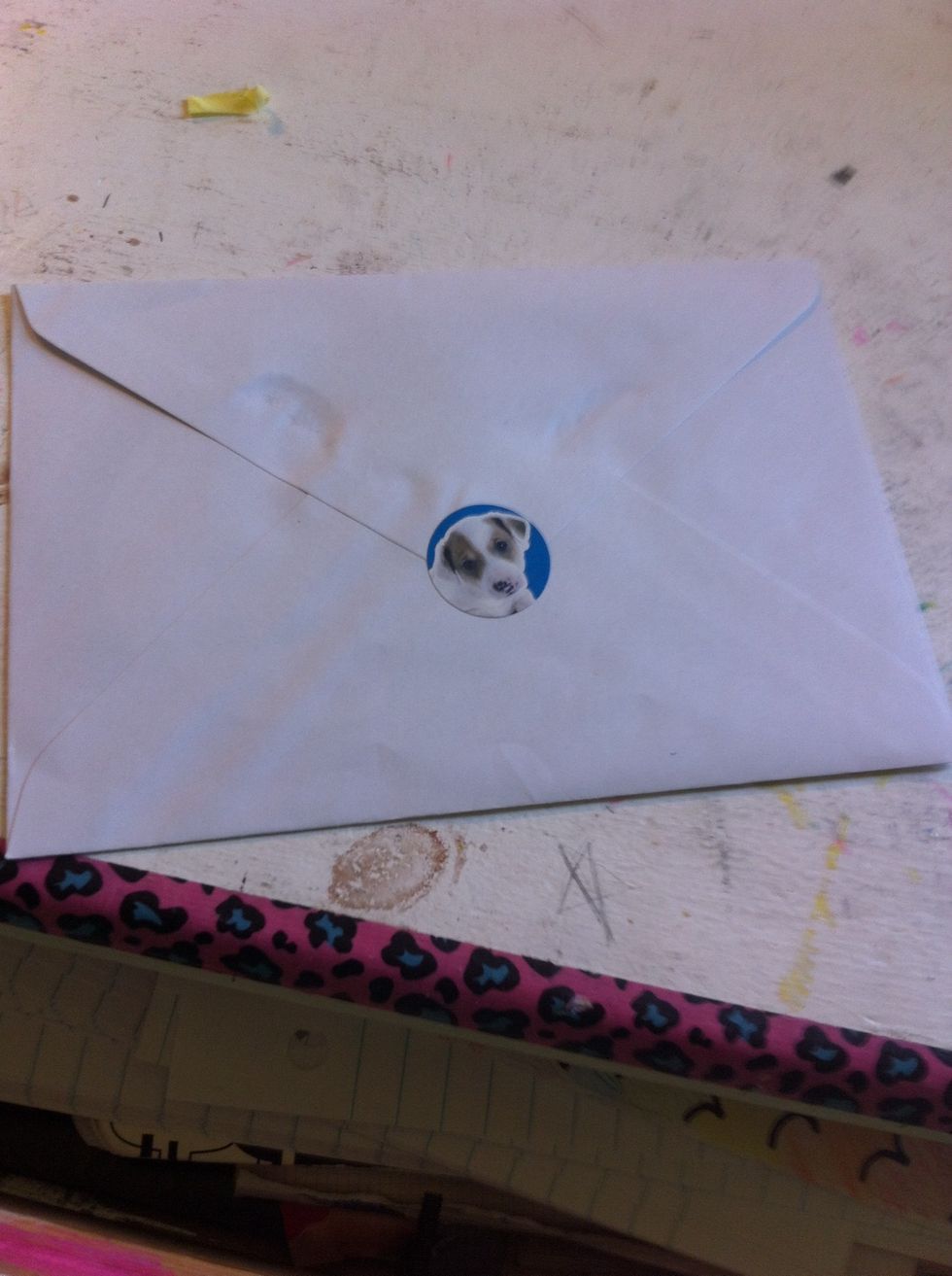 And sticker
Decorate the front if you are giving it to the person and if not address the envelope to the correct address
Here's what to do if making your own card (I'm just using a piece of loose leaf to show you but I recommend using plain printer paper to look more professional)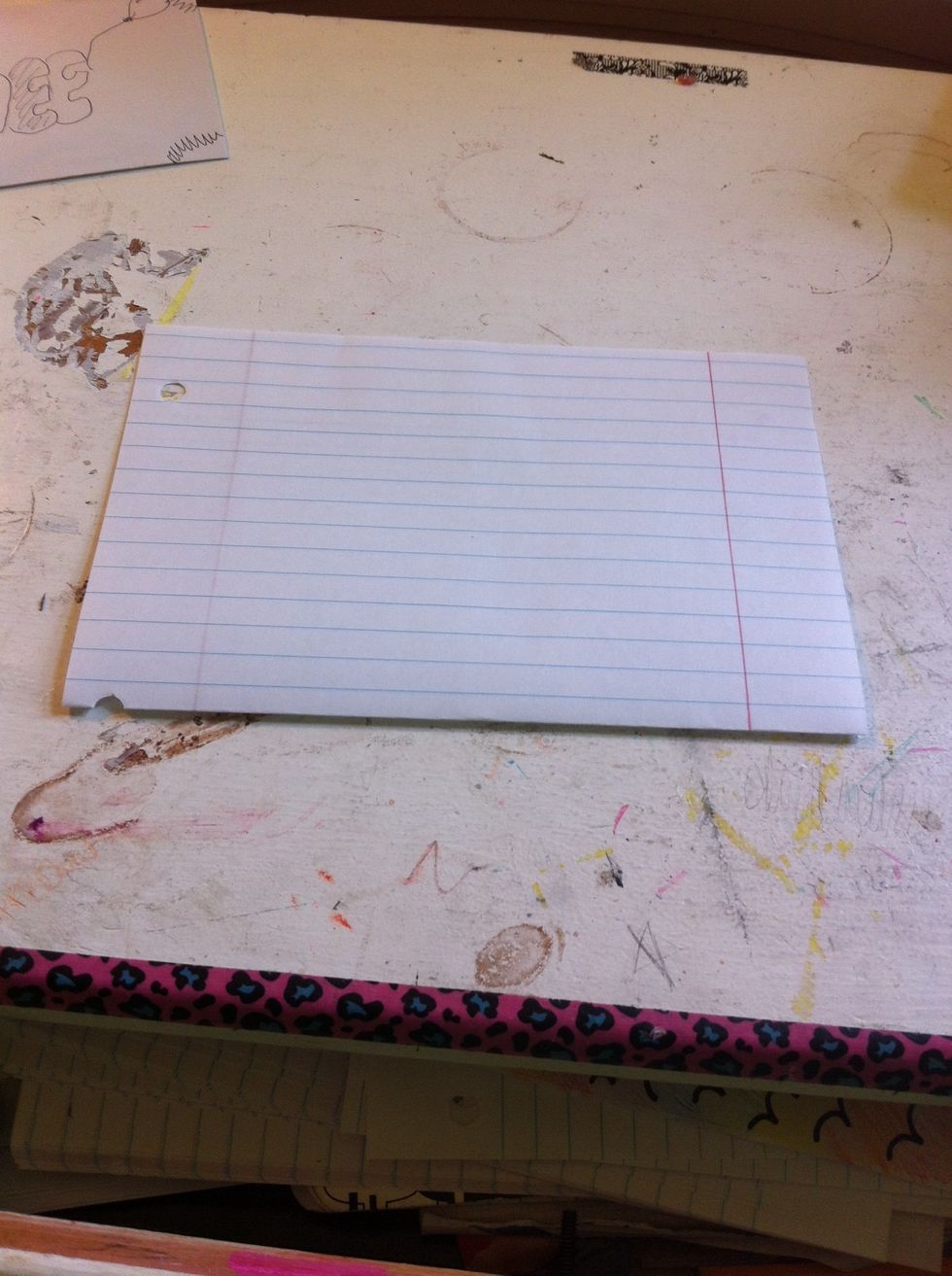 Fold hamburger style (bottom to top)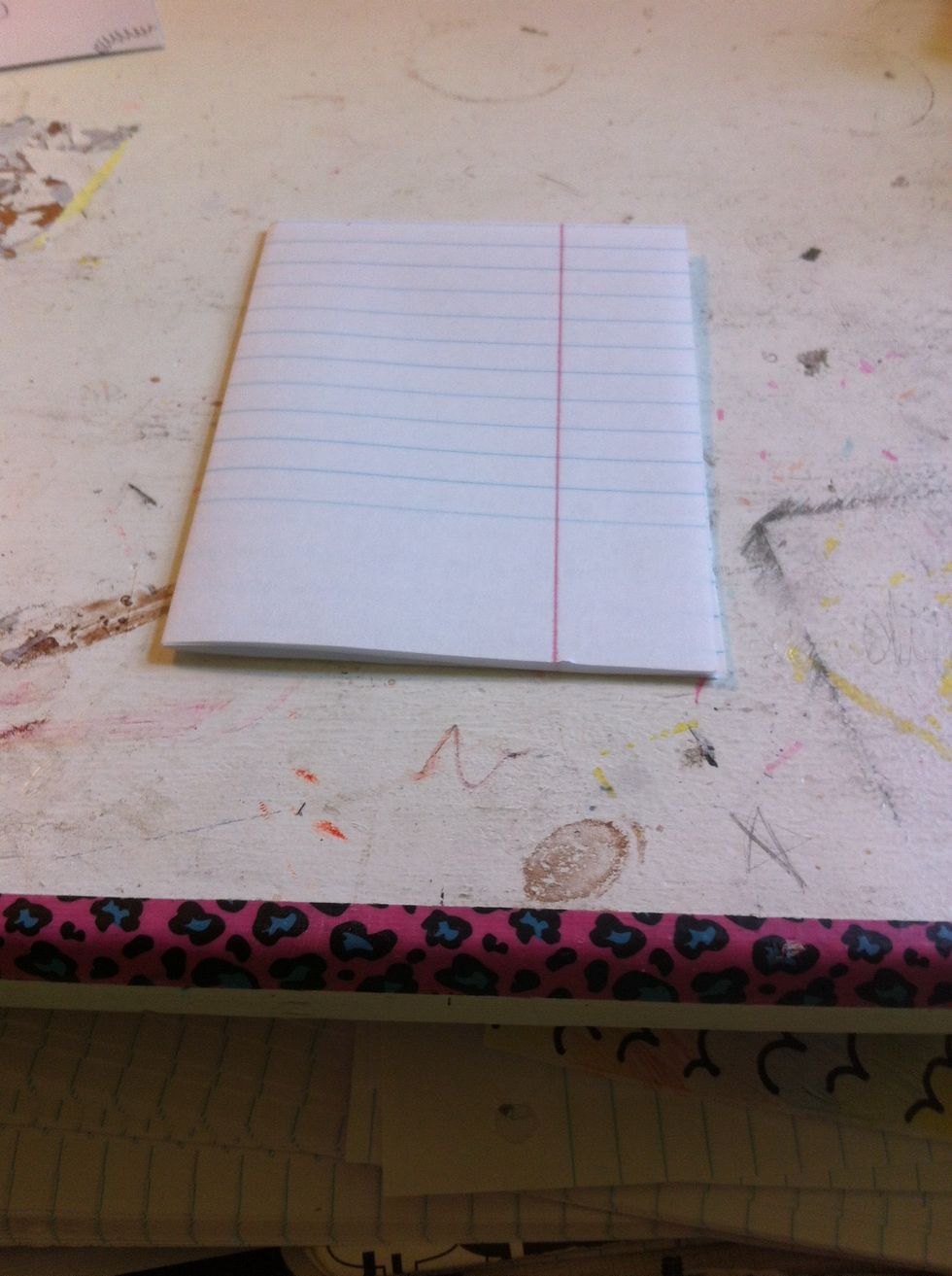 Fold hamburger again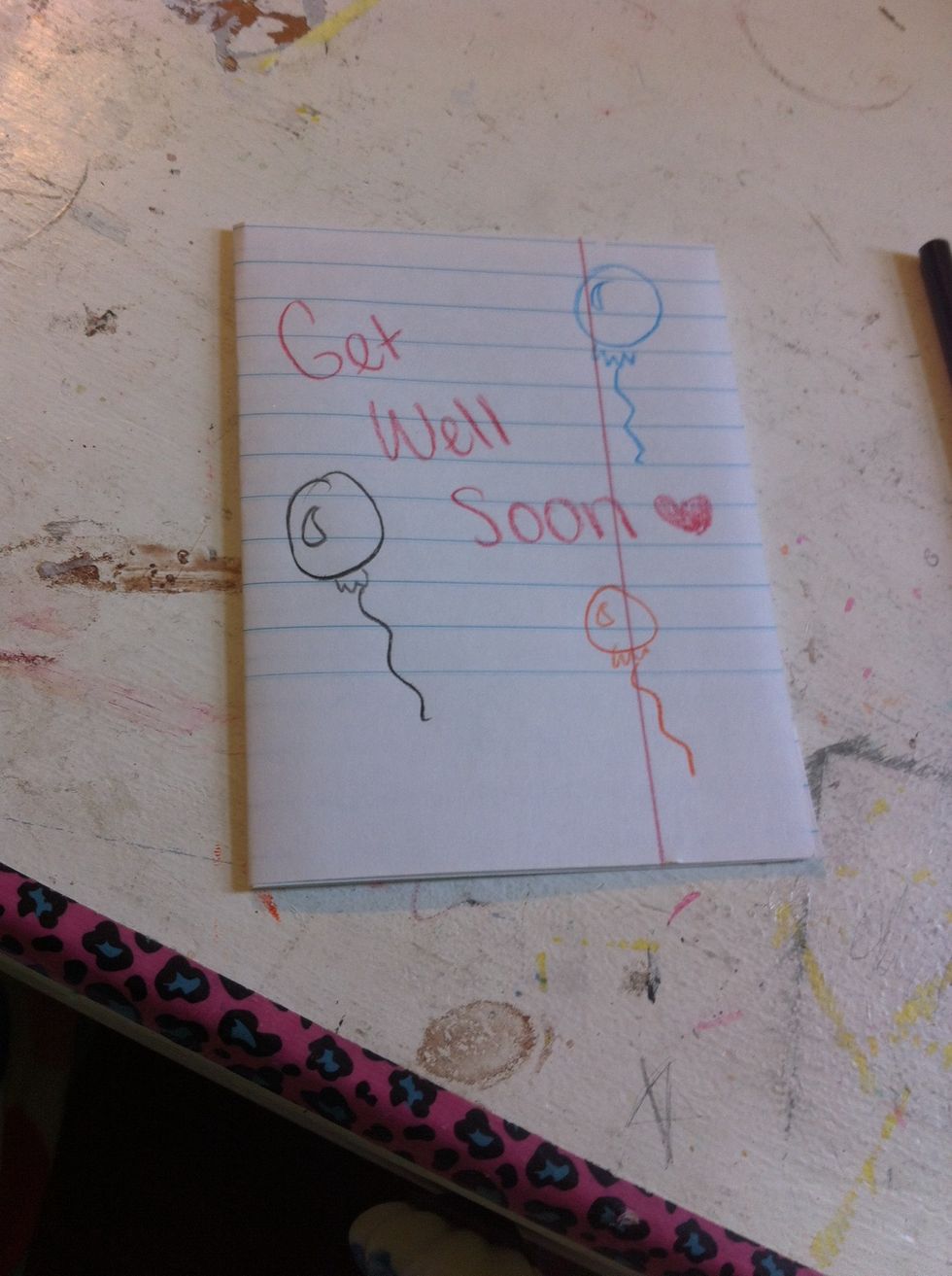 On the front draw some cute maybe balloons or something cute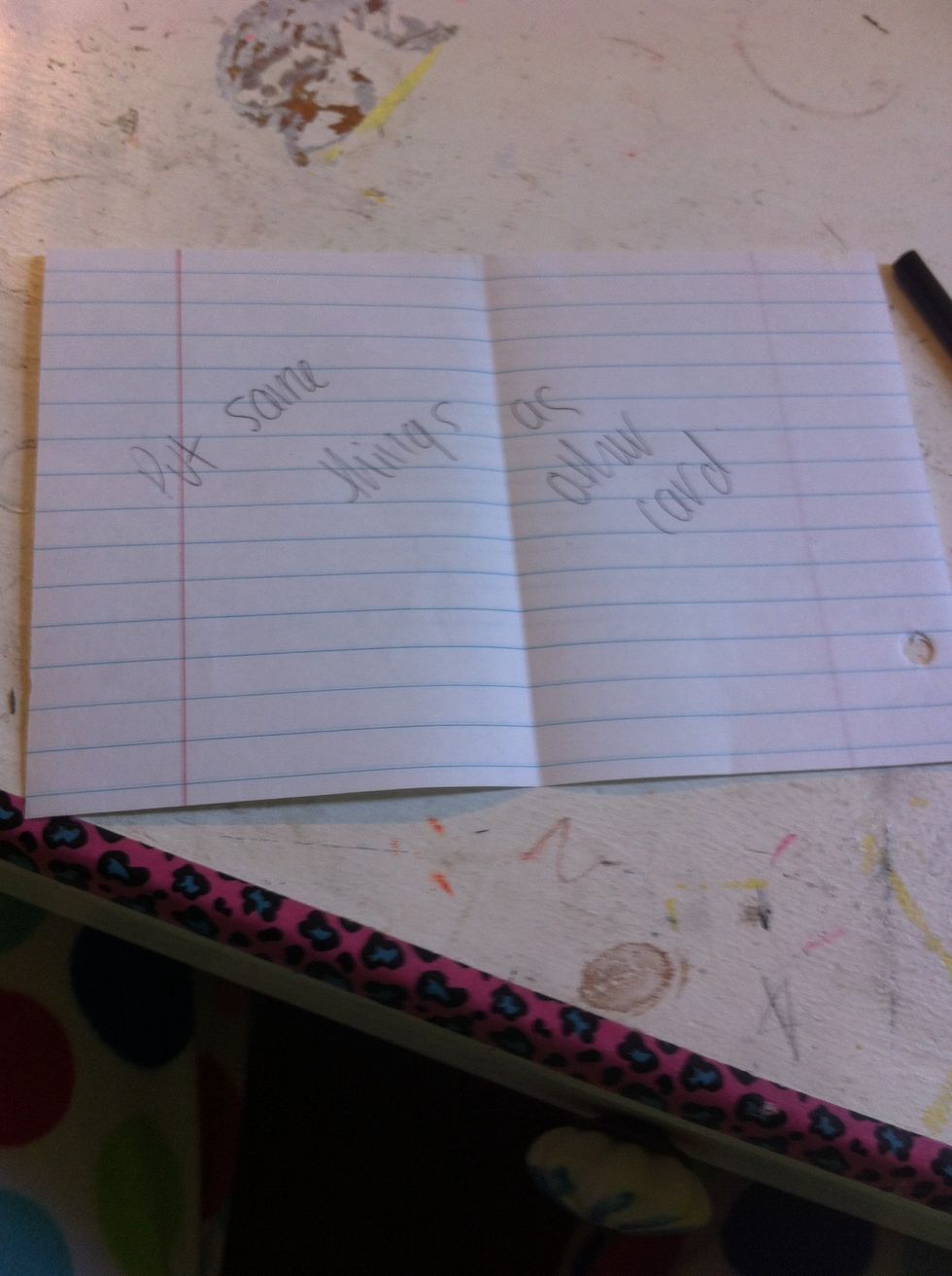 Put the same things as demonstrated with the other card, maybe with pictures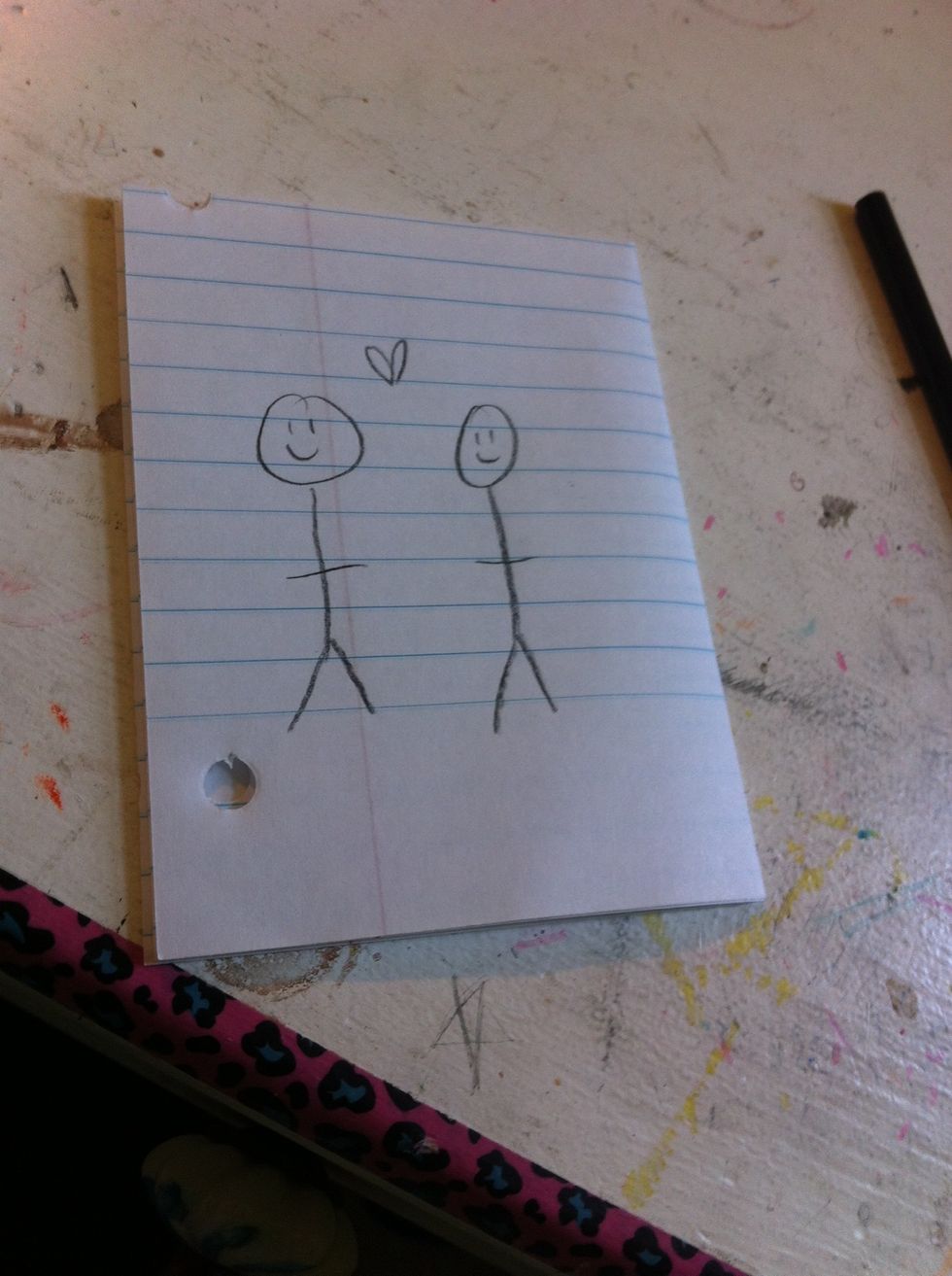 Draw a picture on the back
When you open it there's more drawing space too
And here are your cards!
So here's how you make a get well card! You could maybe tape some candy or a bracelet on the front of the envelope if you'd like. Don't forget to like and follow! Have an amazing day!!:)
Blank paper or blank card
Colored pencils
Stickers
Envelope
Pen
Hannah W
♥︎ 390 little butterflies ♥︎ 2015 is here! Who's excited? Requests welcome for crafts and diys!