Ages 12+ *If younger, parental supervision may be required.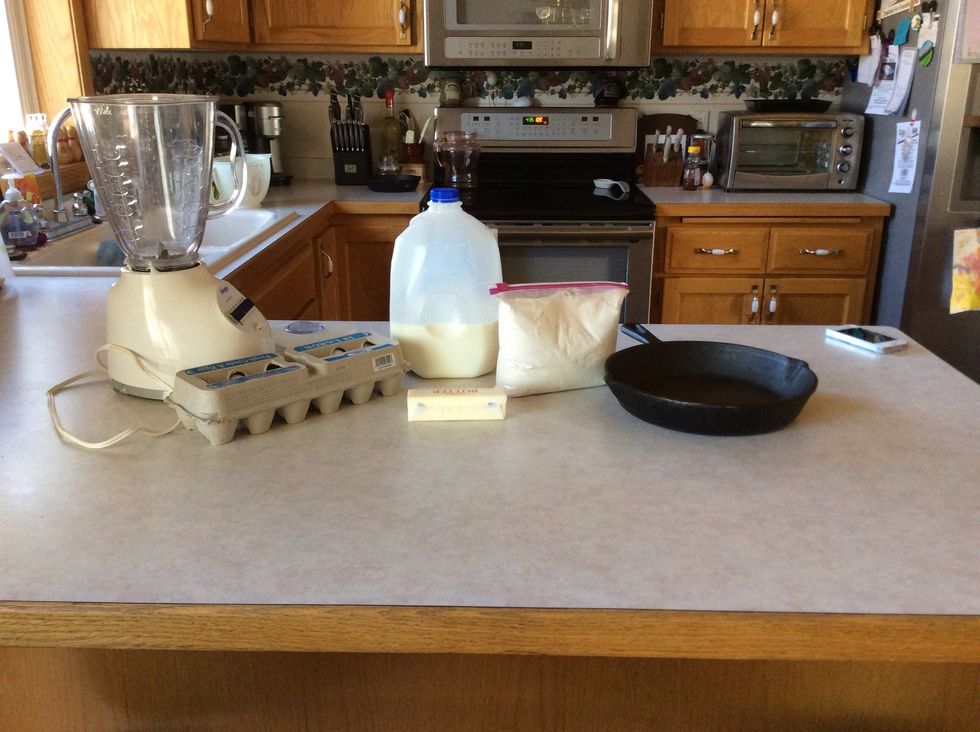 Get out supplies and ingredients.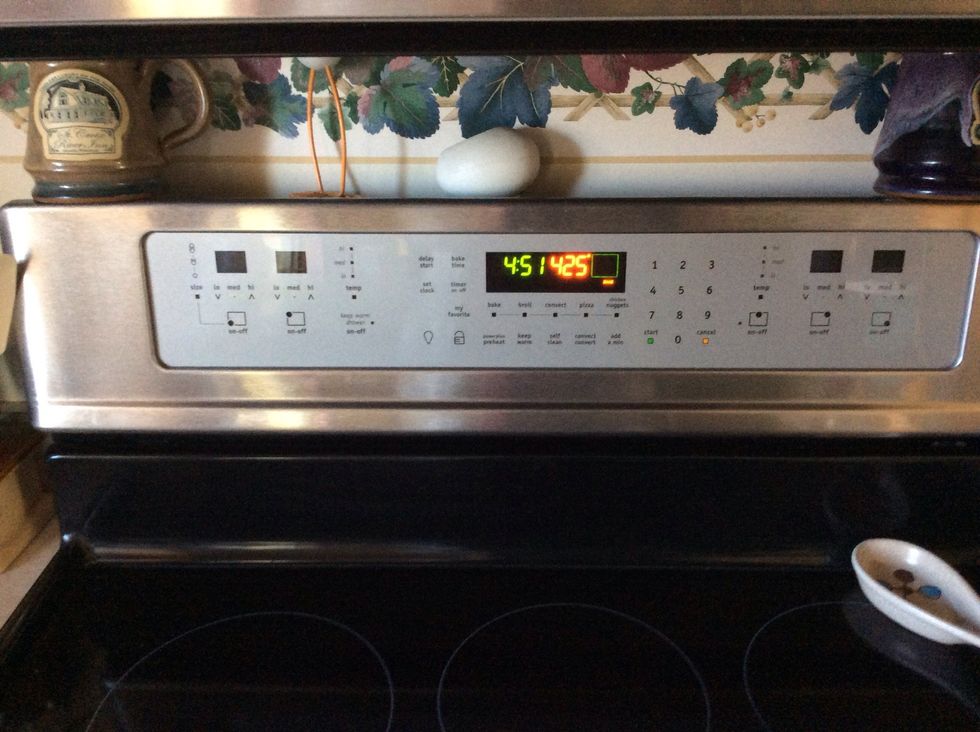 Preheat oven on bake to 425 degrees.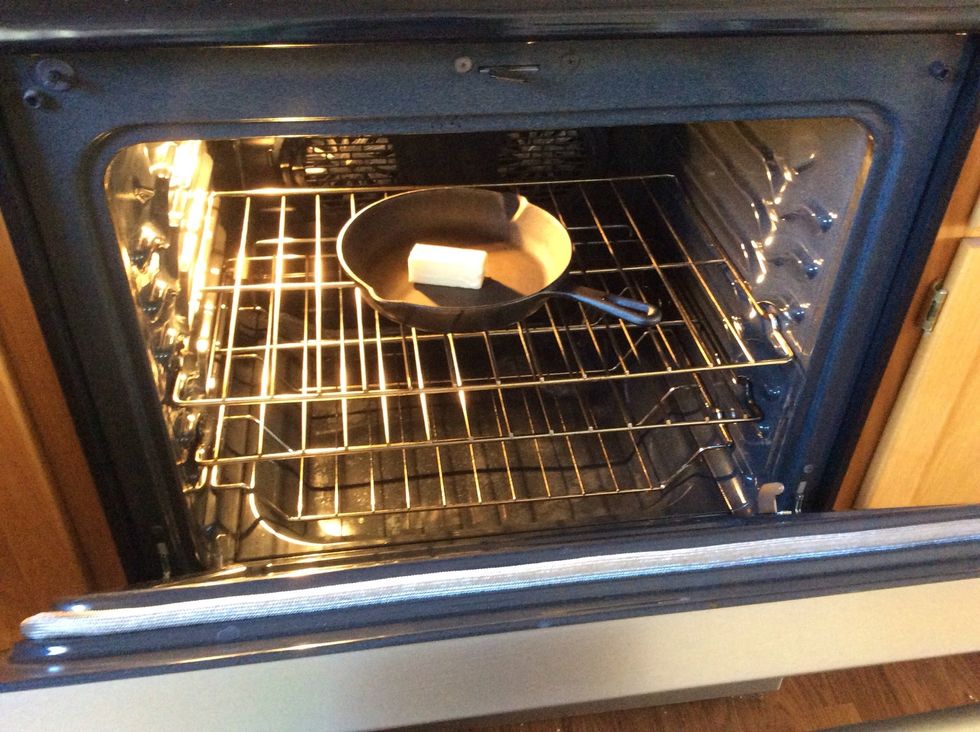 Put butter in skillet and place into oven while it is preheating.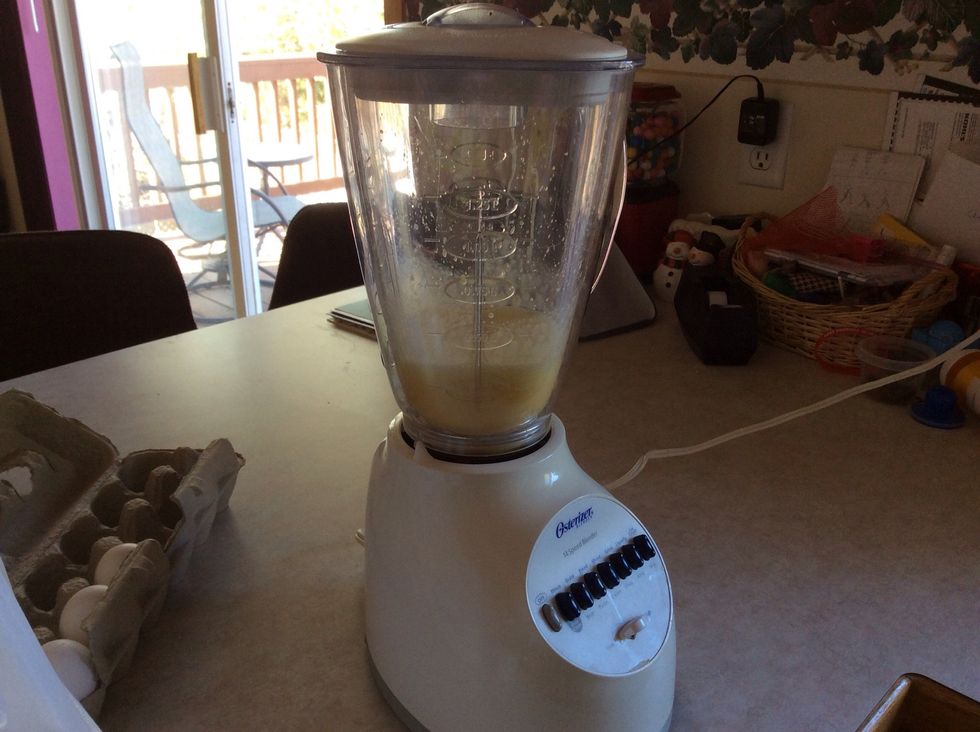 Blend eggs on high for one minute. It should look smooth, like in the photo.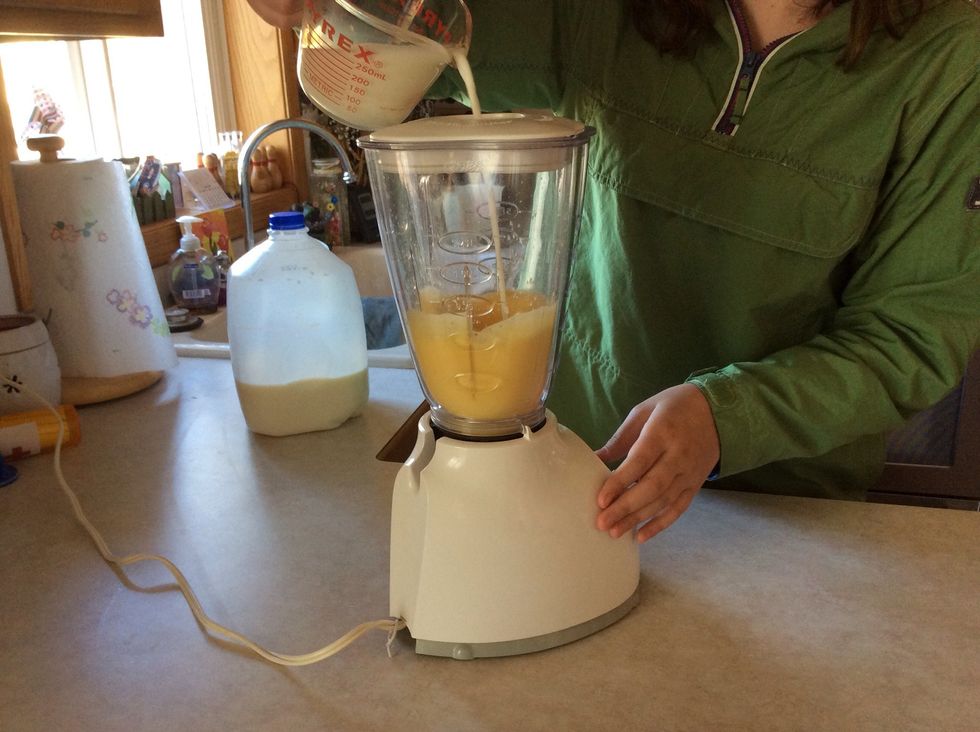 Pour milk in slowly while blending on low.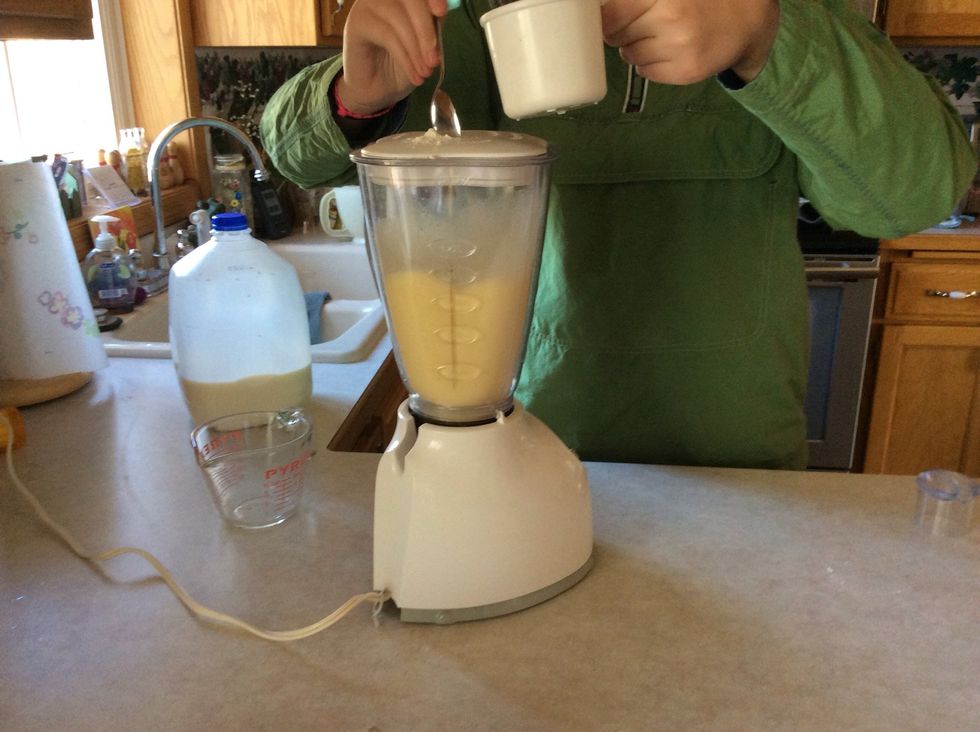 Spoon flour into the blender slowly, like you did with the milk.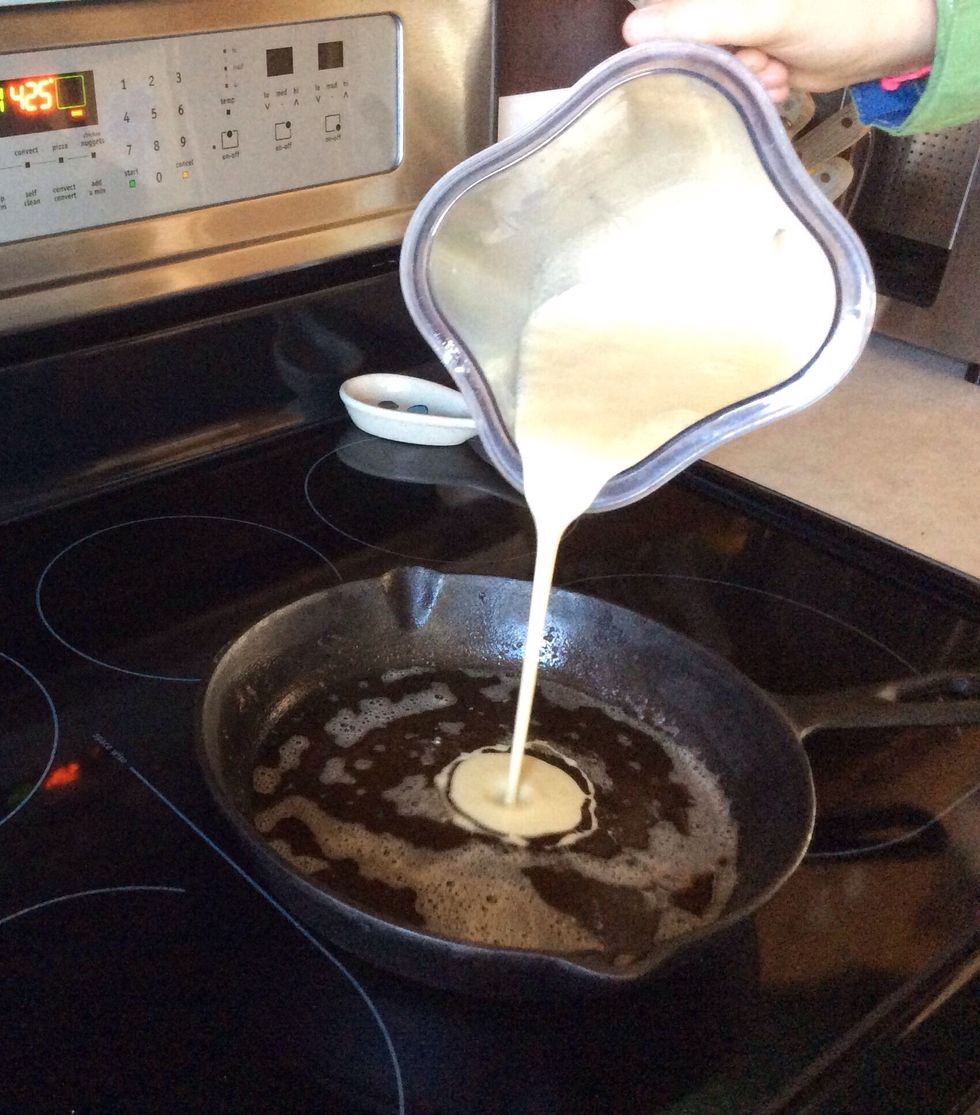 When the oven is done preheating, pour contents of blender into skillet with melted butter.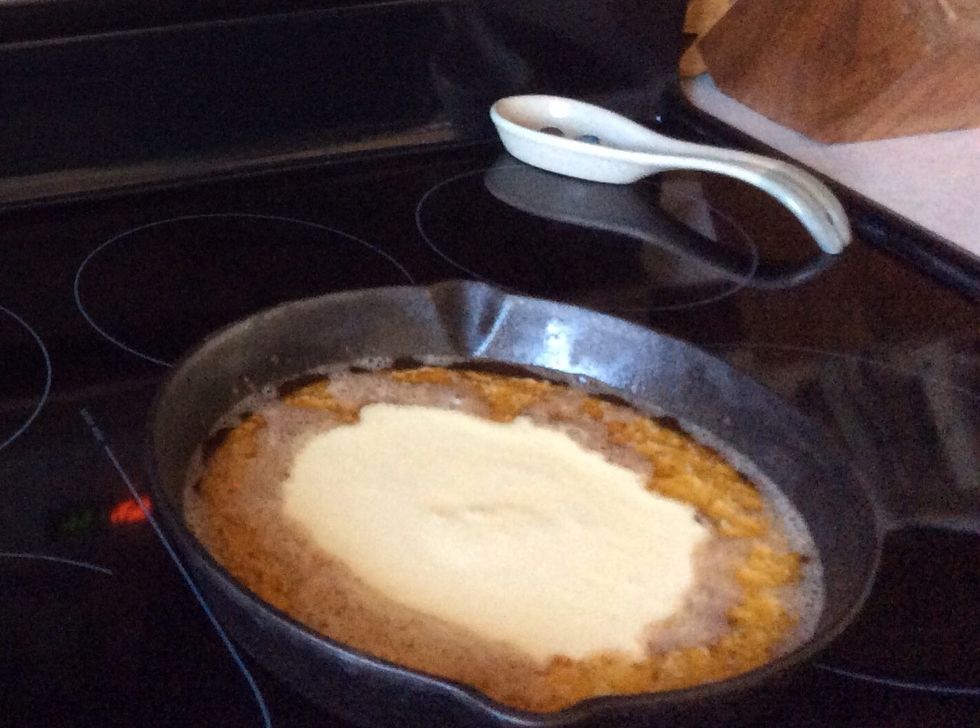 The butter should move to the outside, and the blended batter should be in the middle.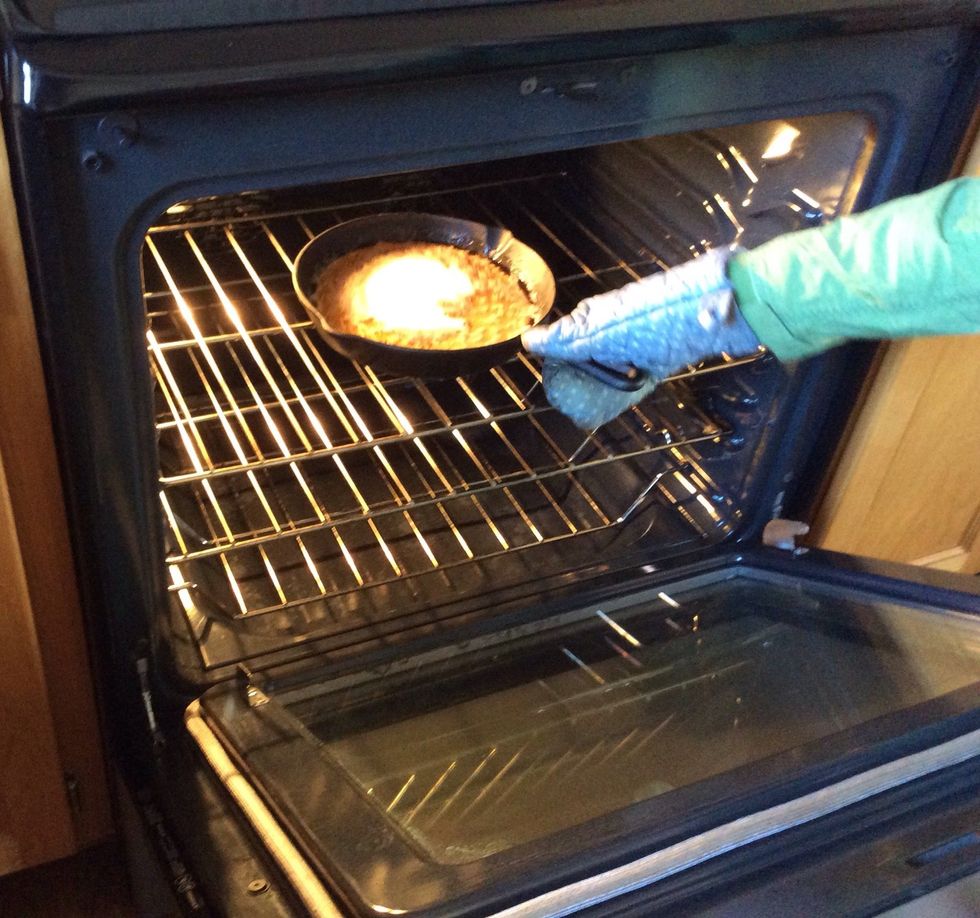 Place into the oven and let it bake for 20-25 minutes.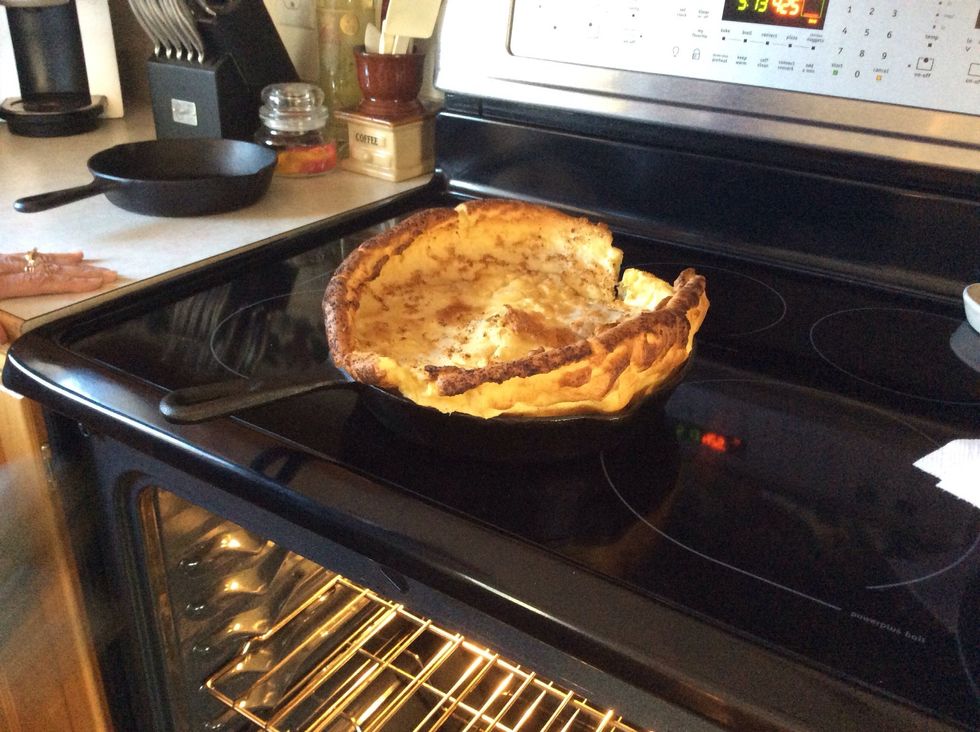 When it is done, it should puff up over the sides of the skillet.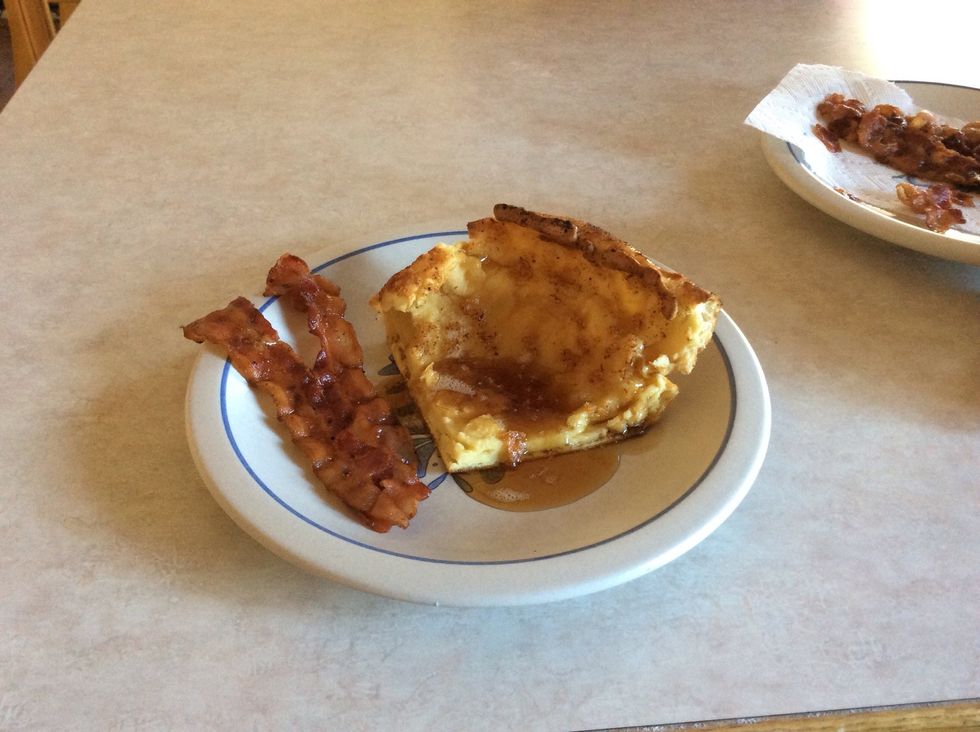 Serve with syrup or jam :)
4.0 Eggs
1/3c Butter
1.0c Milk
1.0c Flour
Blender
Cast Iron Skillet