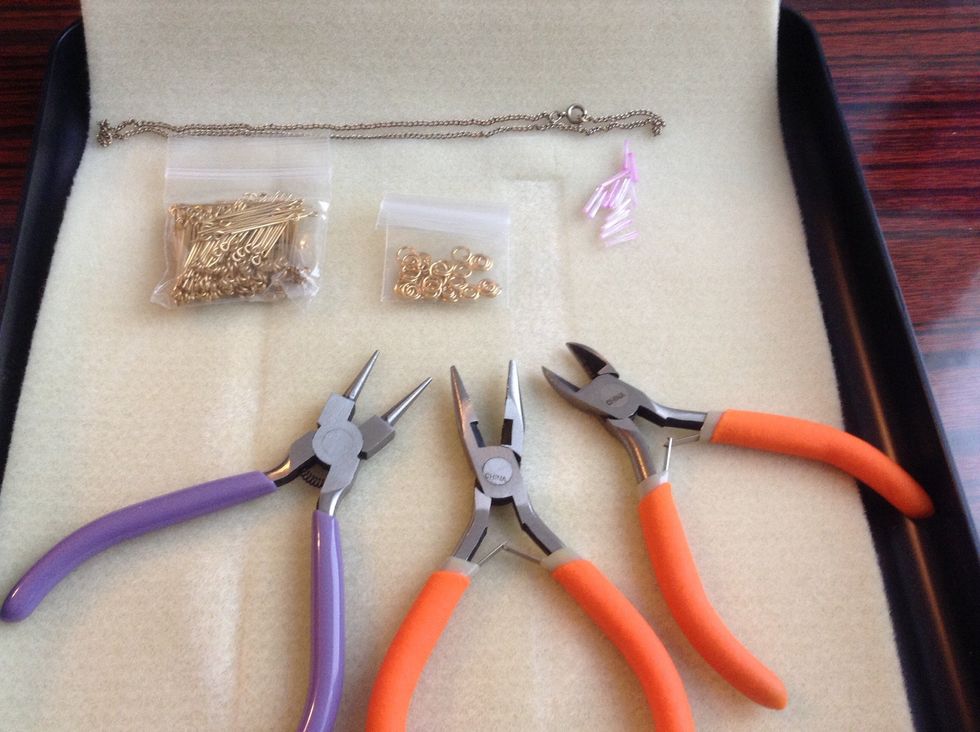 T to b, L to R: chain, eye pins, jump rings, bugle beads, round and needle nose pliers, and wire cutters. All on a beading mat on a tray.
Add a bugle bead to an eye pin.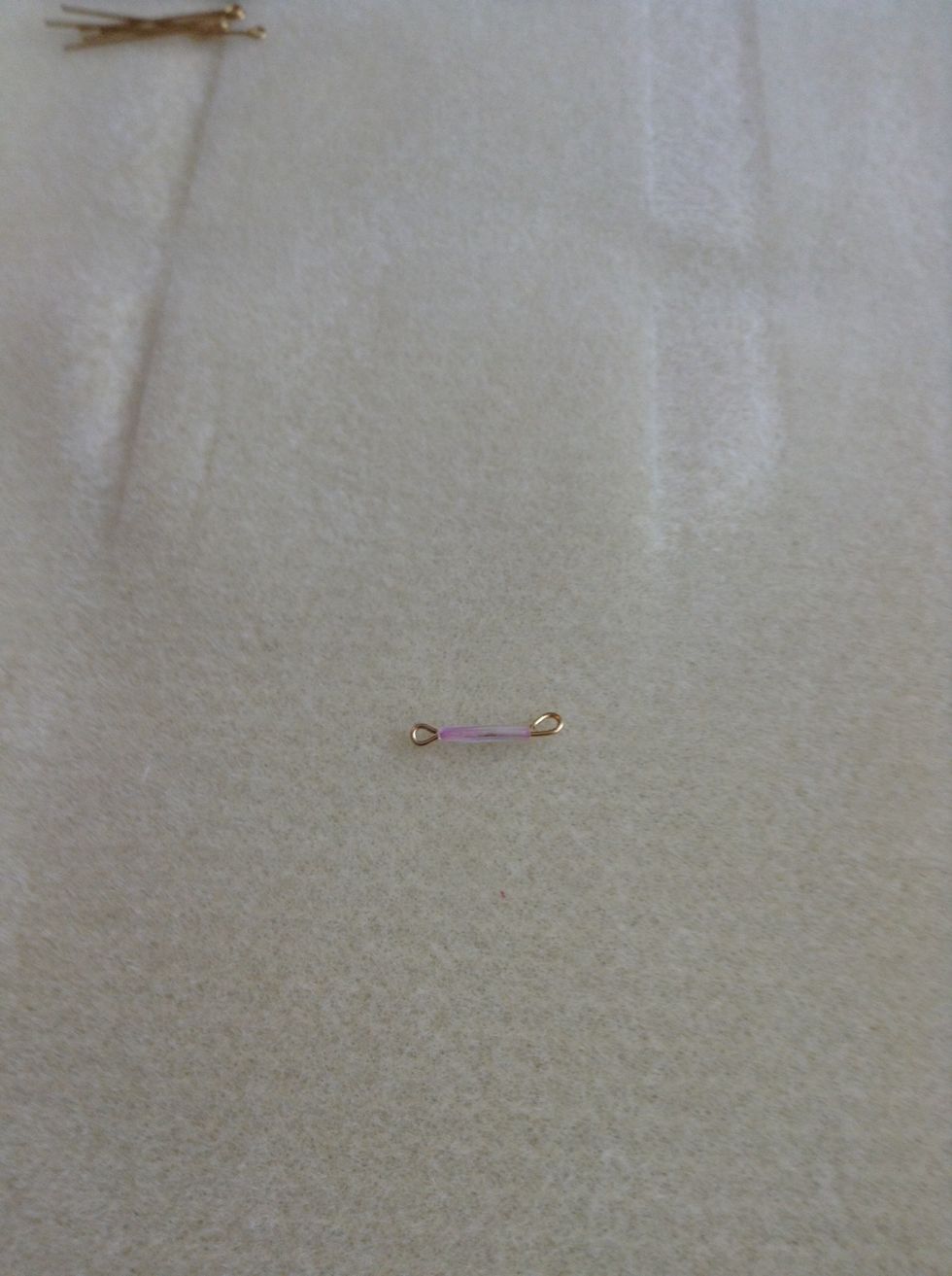 Using the round nose pliers, curl the end of the eye pin to form a loop.
As necessary, trim the eye pins to a length that will form the loop near the bead. Use needle nose or other pliers to grip the piece if it is too slippery or hard to grasp.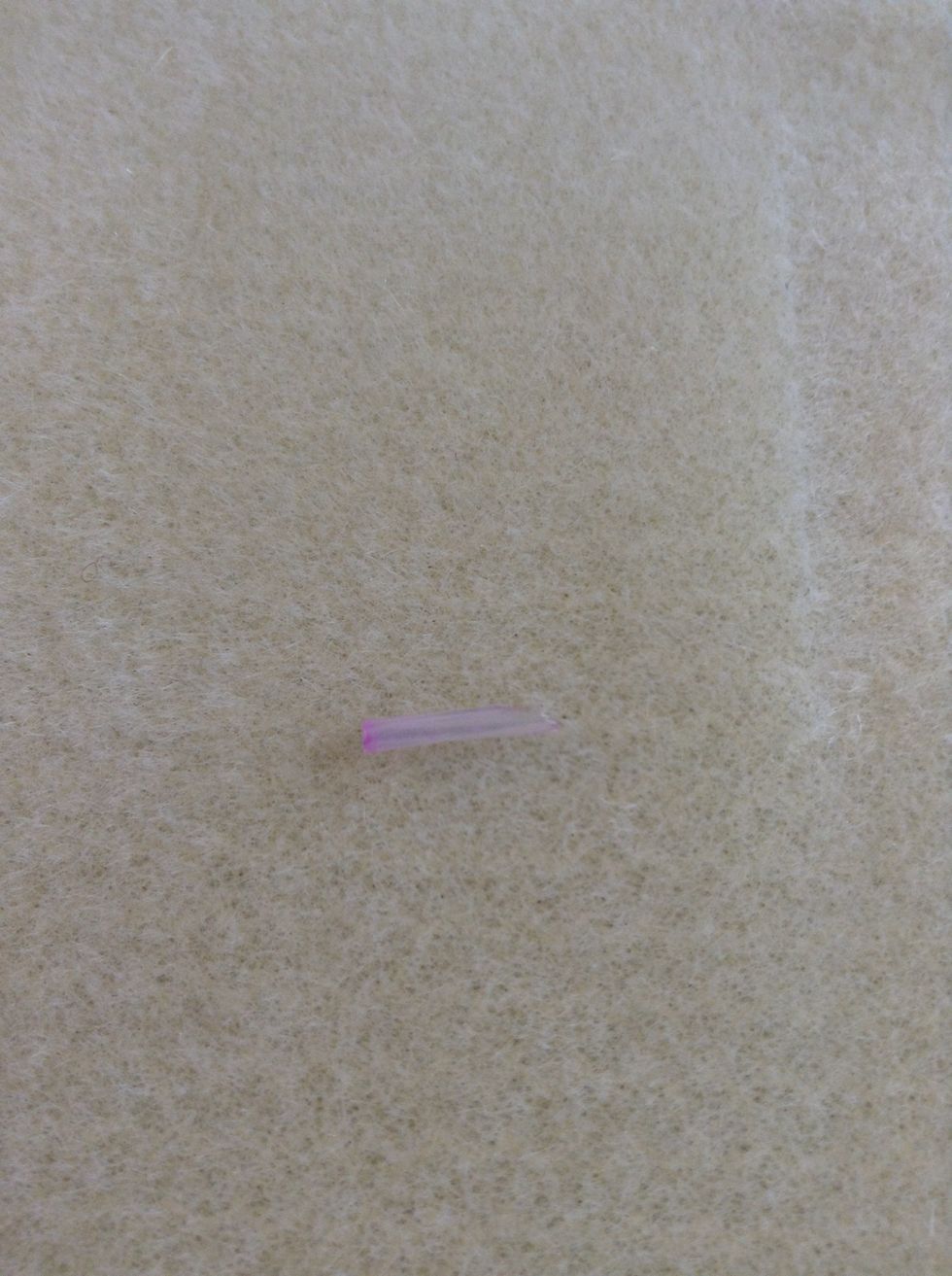 Be careful not to squeeze the sides of the beads, as the will break and small bits of glass will fly everywhere.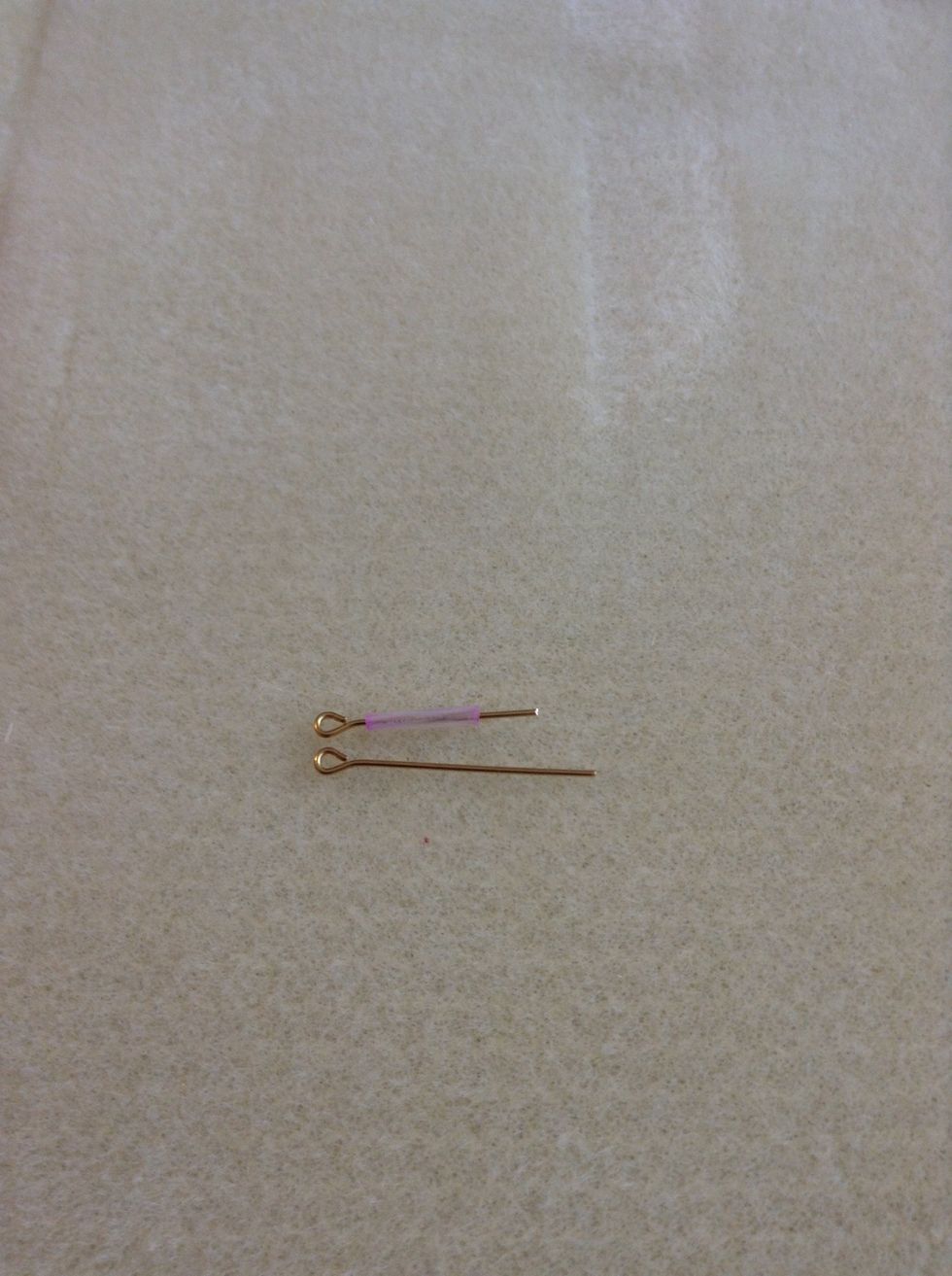 Here, the top pin is trimmed for easier loop-making.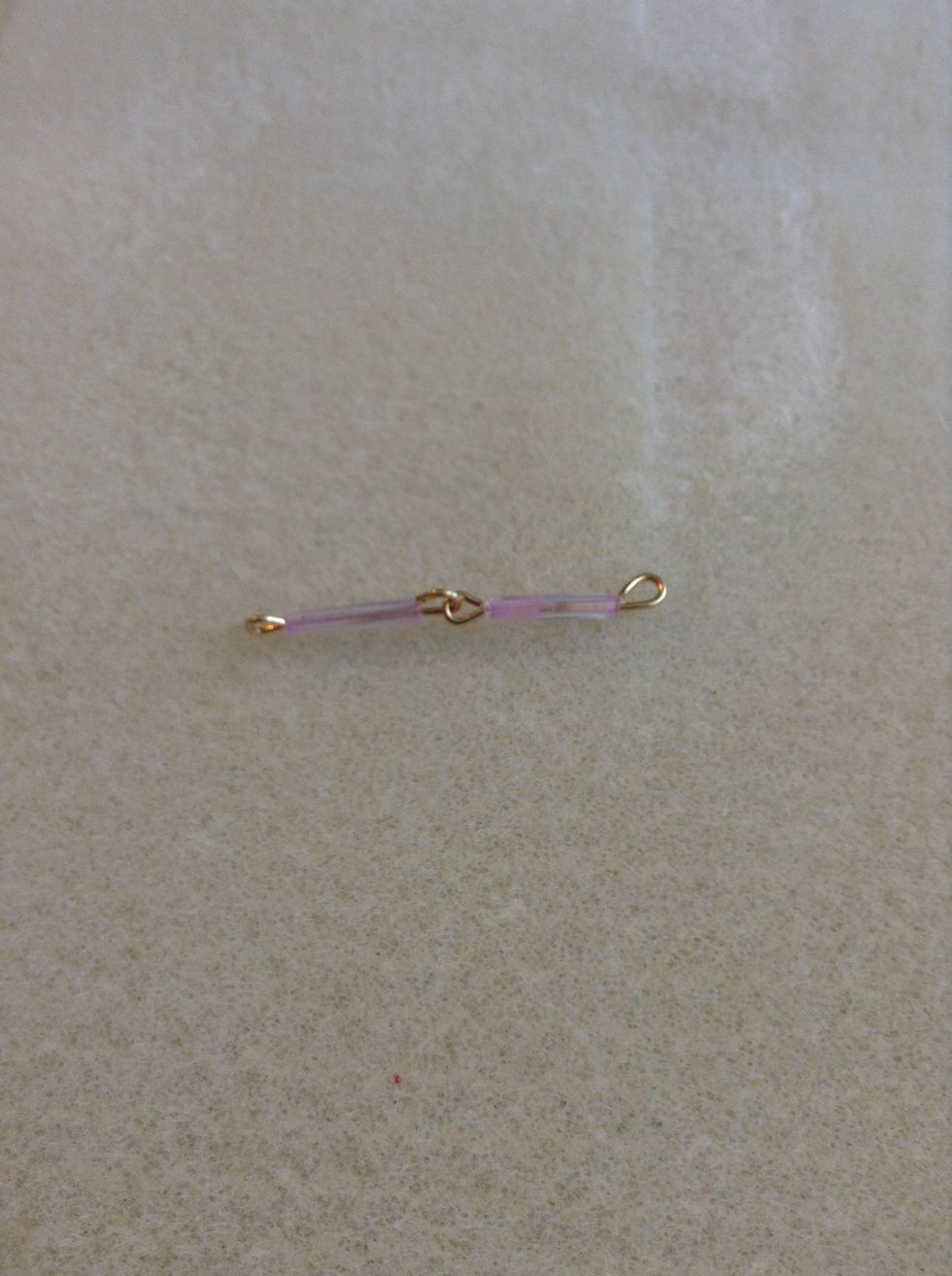 Make another unit and attach it to the first.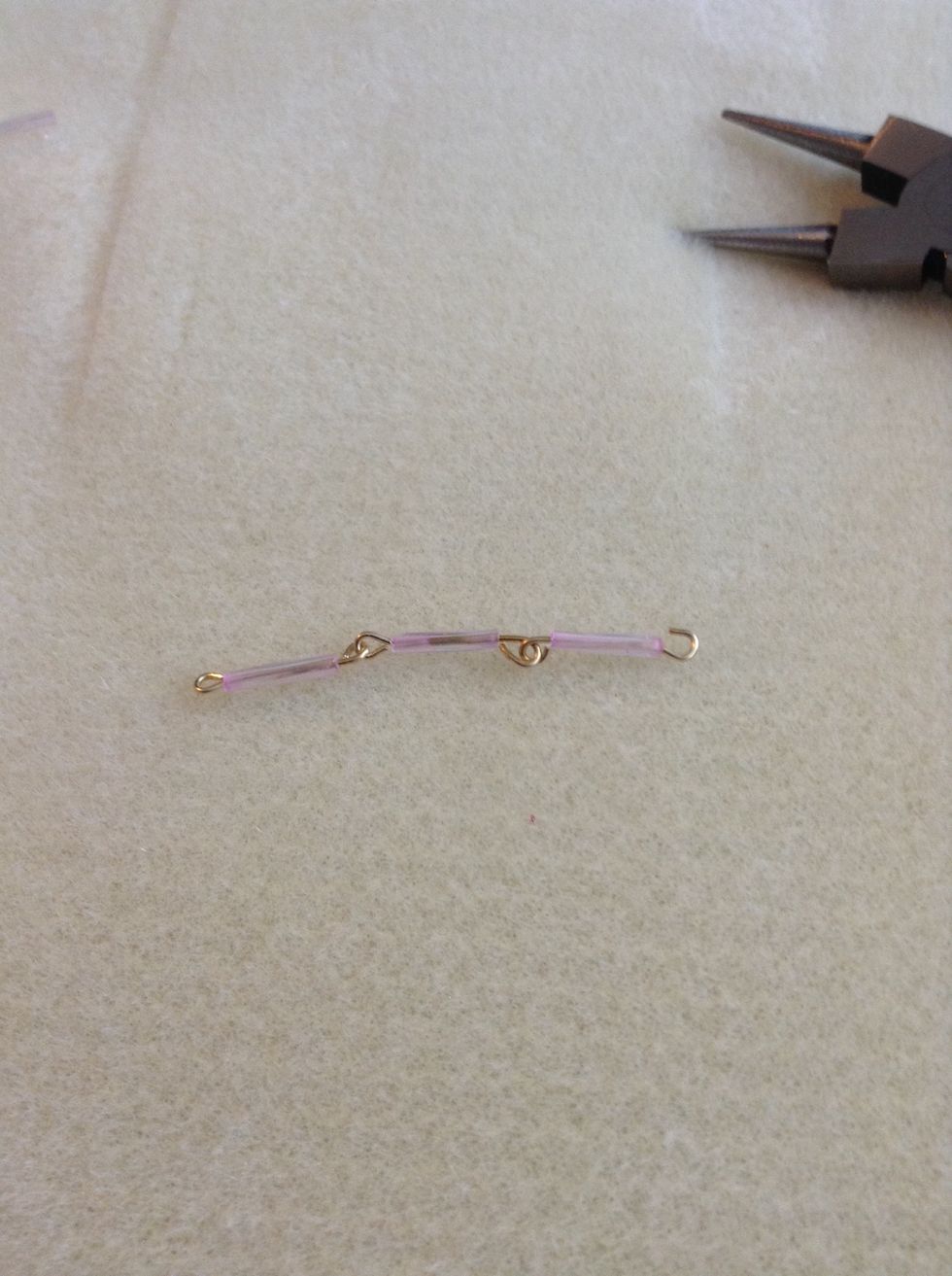 When you have made and attached a third, open the loop on one end.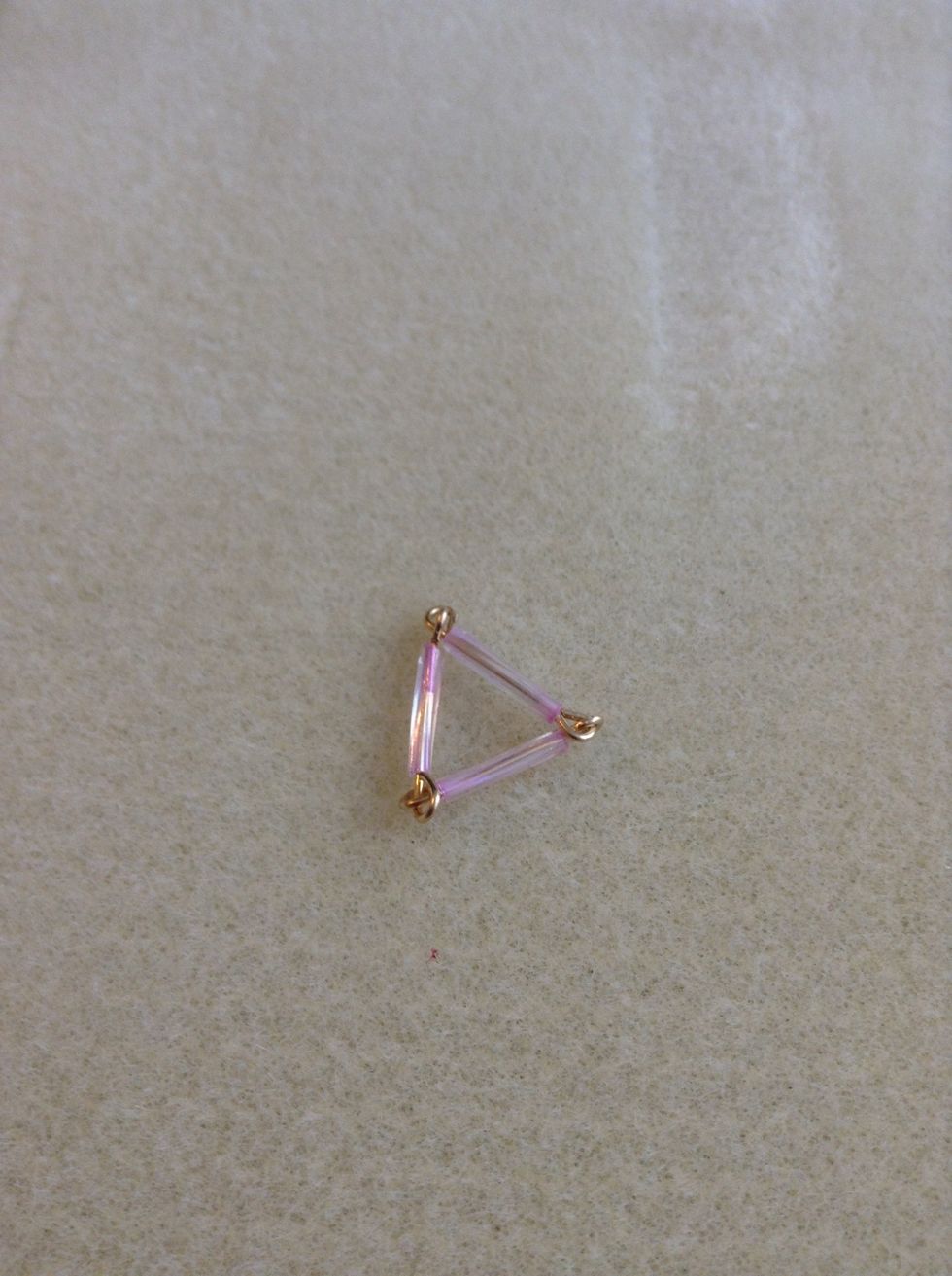 Attach it to the other end to make a triangle.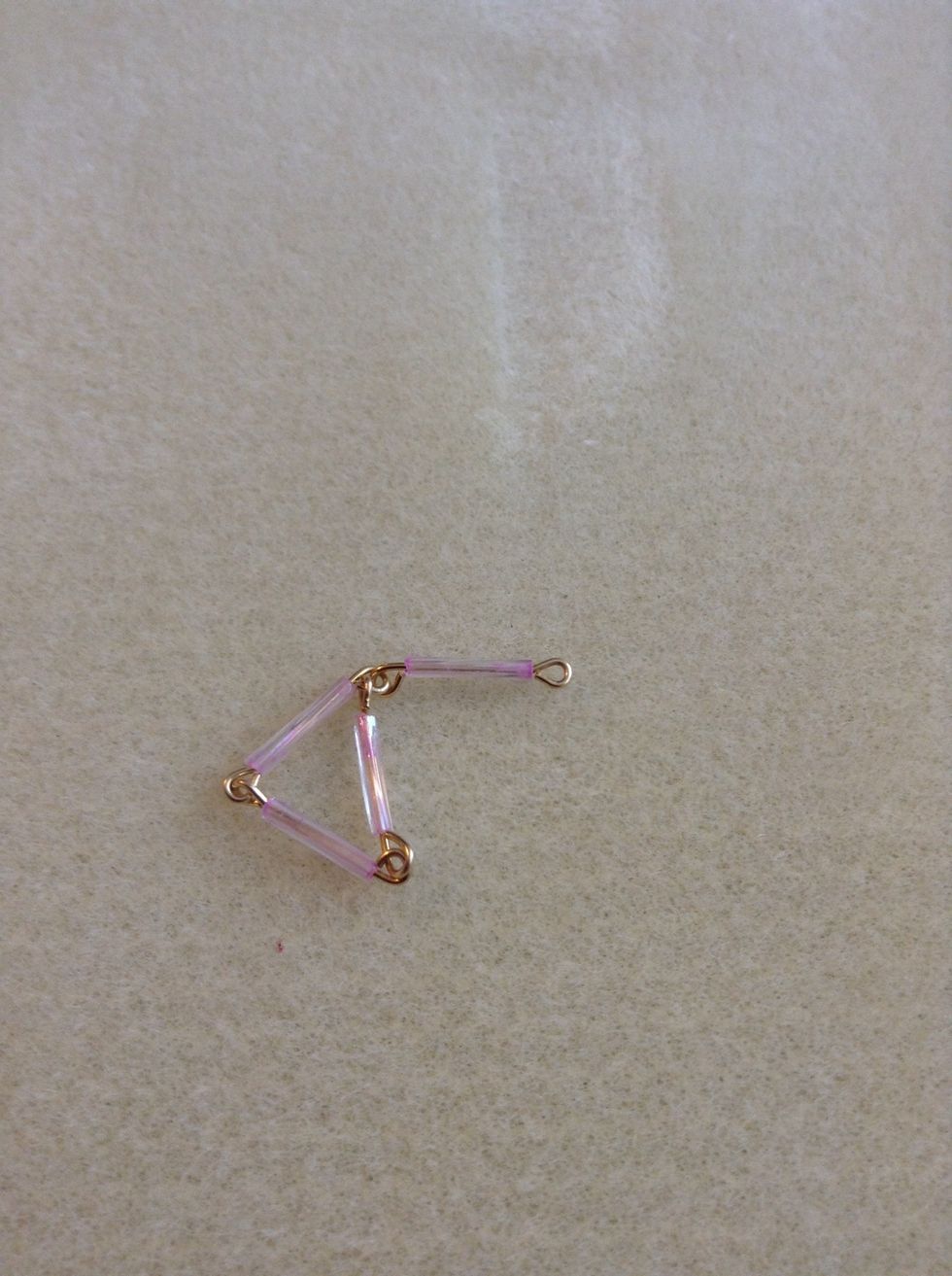 Make another unit and attach it to any point on the triangle (not the middle)
Add another unit to this and open the loop furthest from the triangle.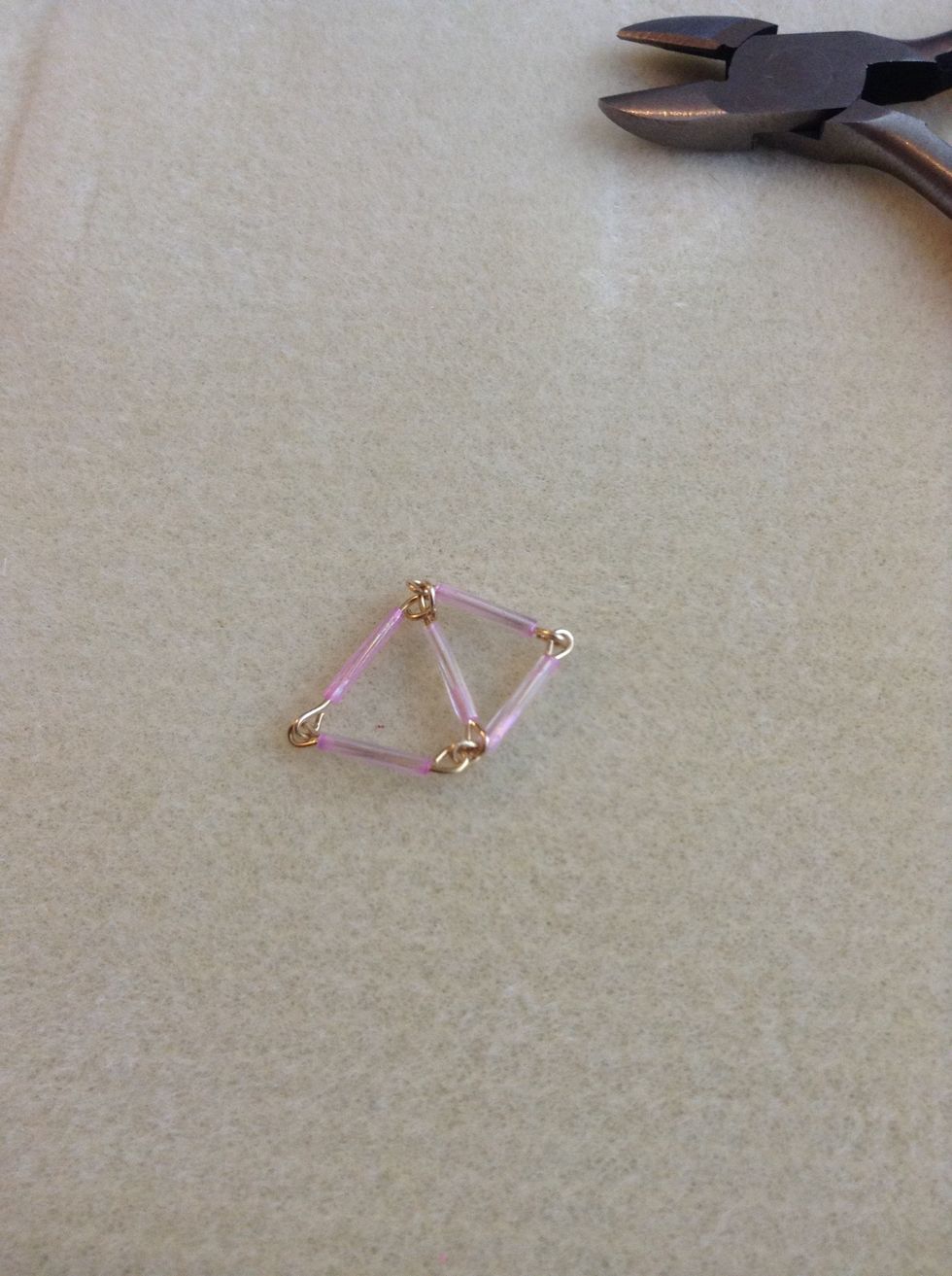 Attach it to another point on the triangle to make the shape of two adjoined triangles.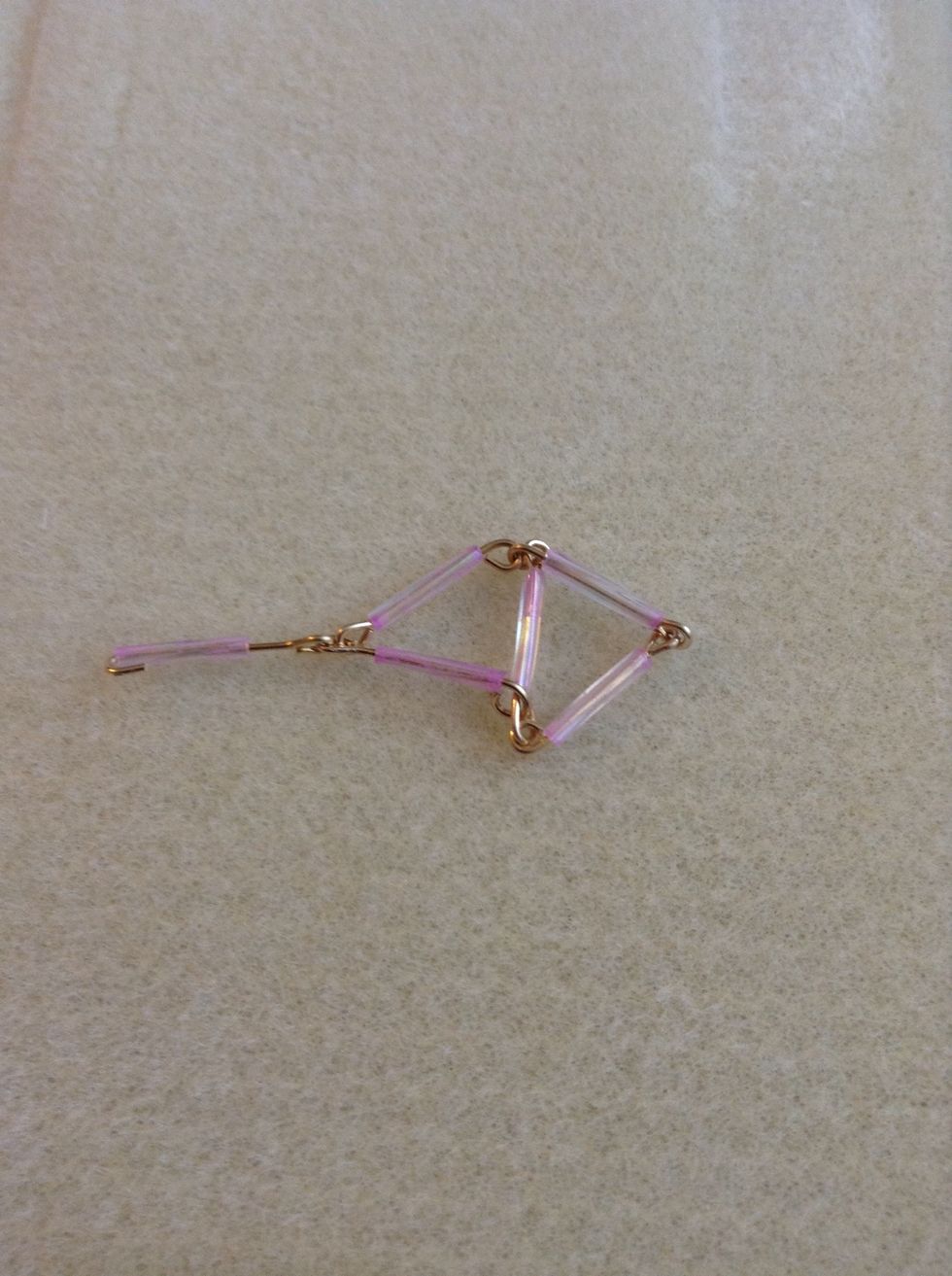 Attach the last unit to one of the non adjoining points and make an open loop on the end.
Attach the open loop to the other non adjoining point.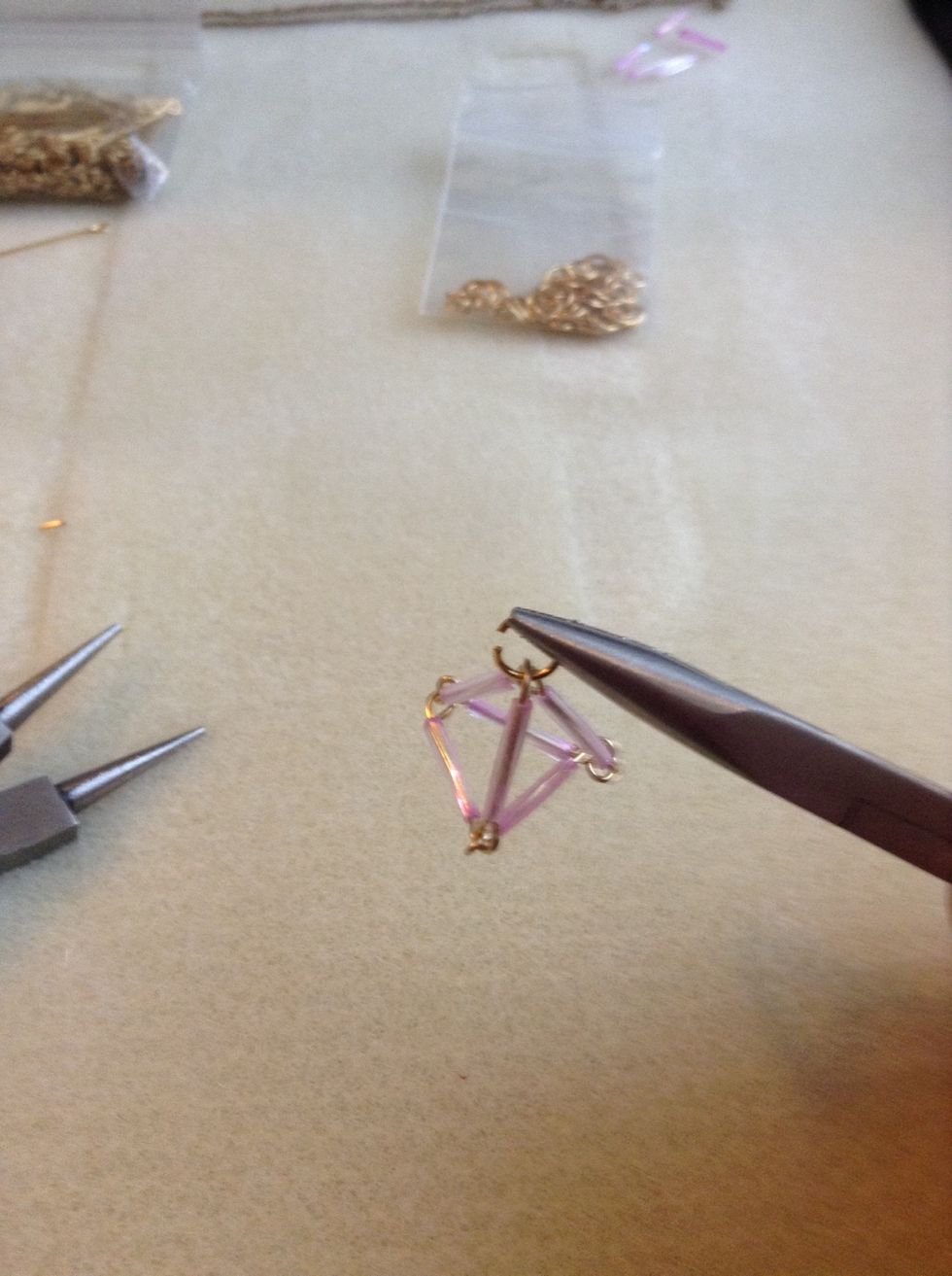 Open a jump ring and add it to any corner.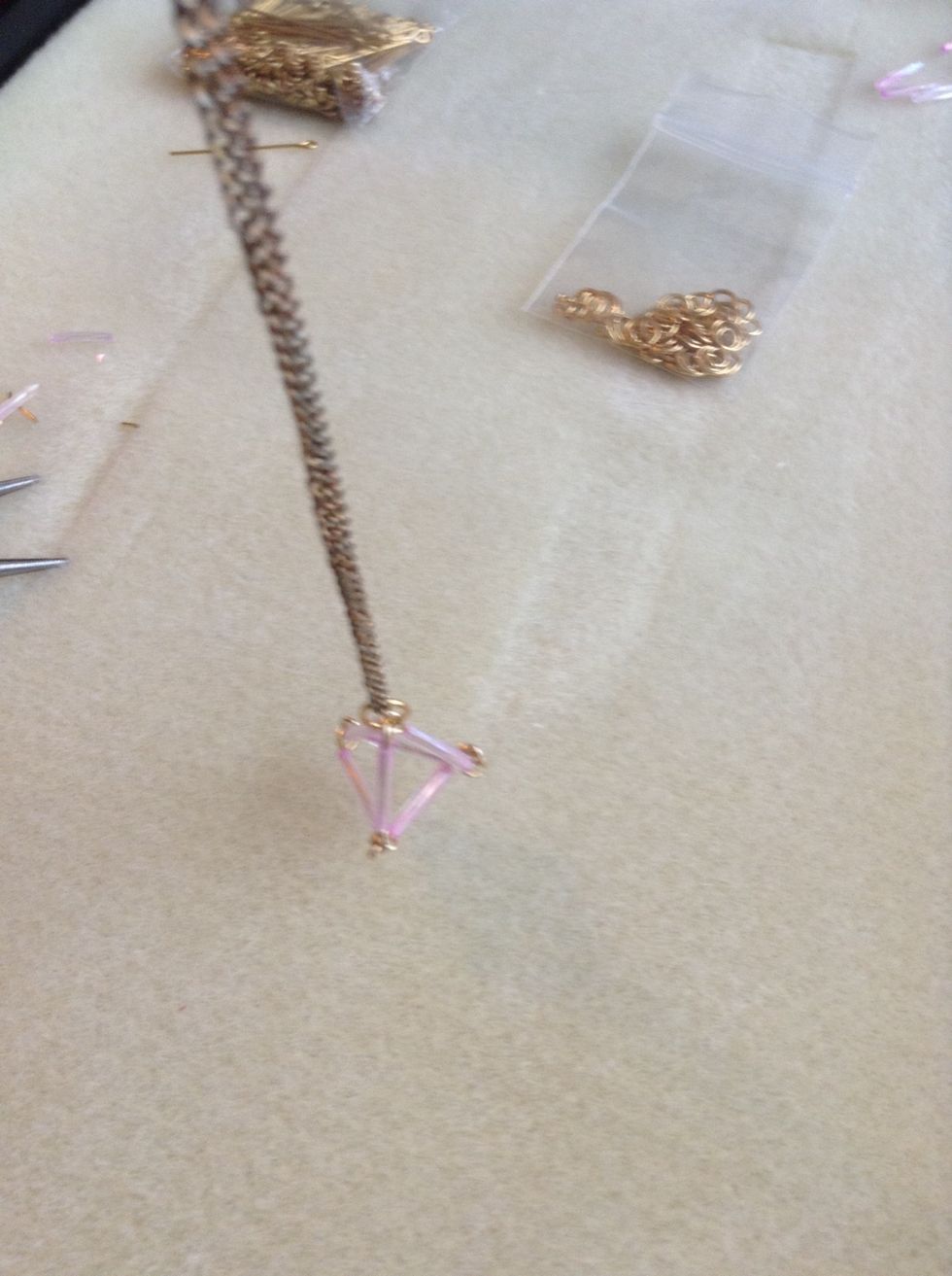 Attach a chain or necklace and close the jump ring.
Tada!
See what other shape and color combinations you can come up with!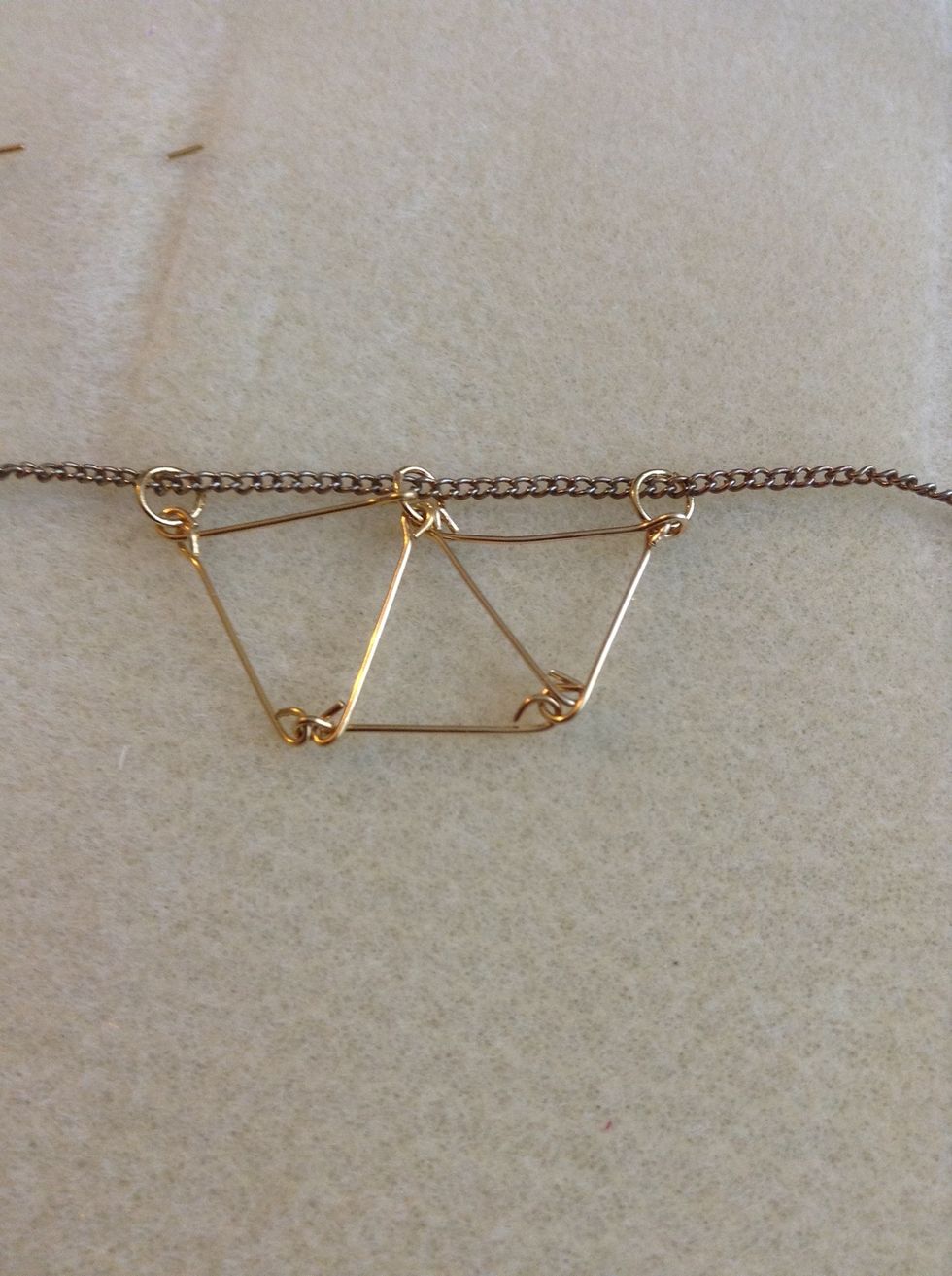 You can also make flat shapes.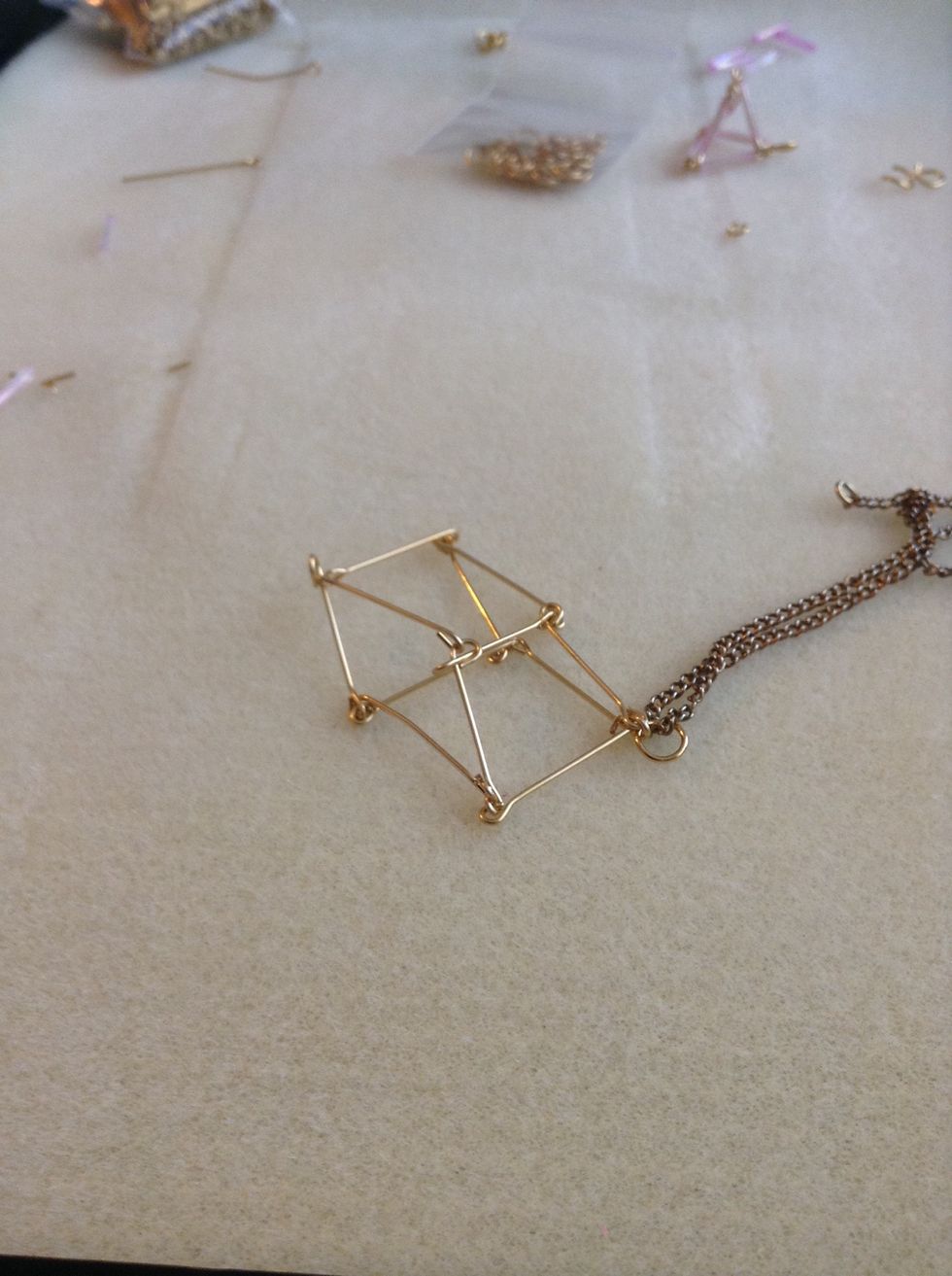 Squares don't work very well.
6.0 Bugle beads
1.0 Wire cutters
1.0 Needle nose pliers
1.0 Round nose pliers
1.0 Jump ring
1.0 Chain or necklace
6.0 Eye pins
1.0 Beading mat (optional)