Build your own geo board and have fun creating and learning shapes.
52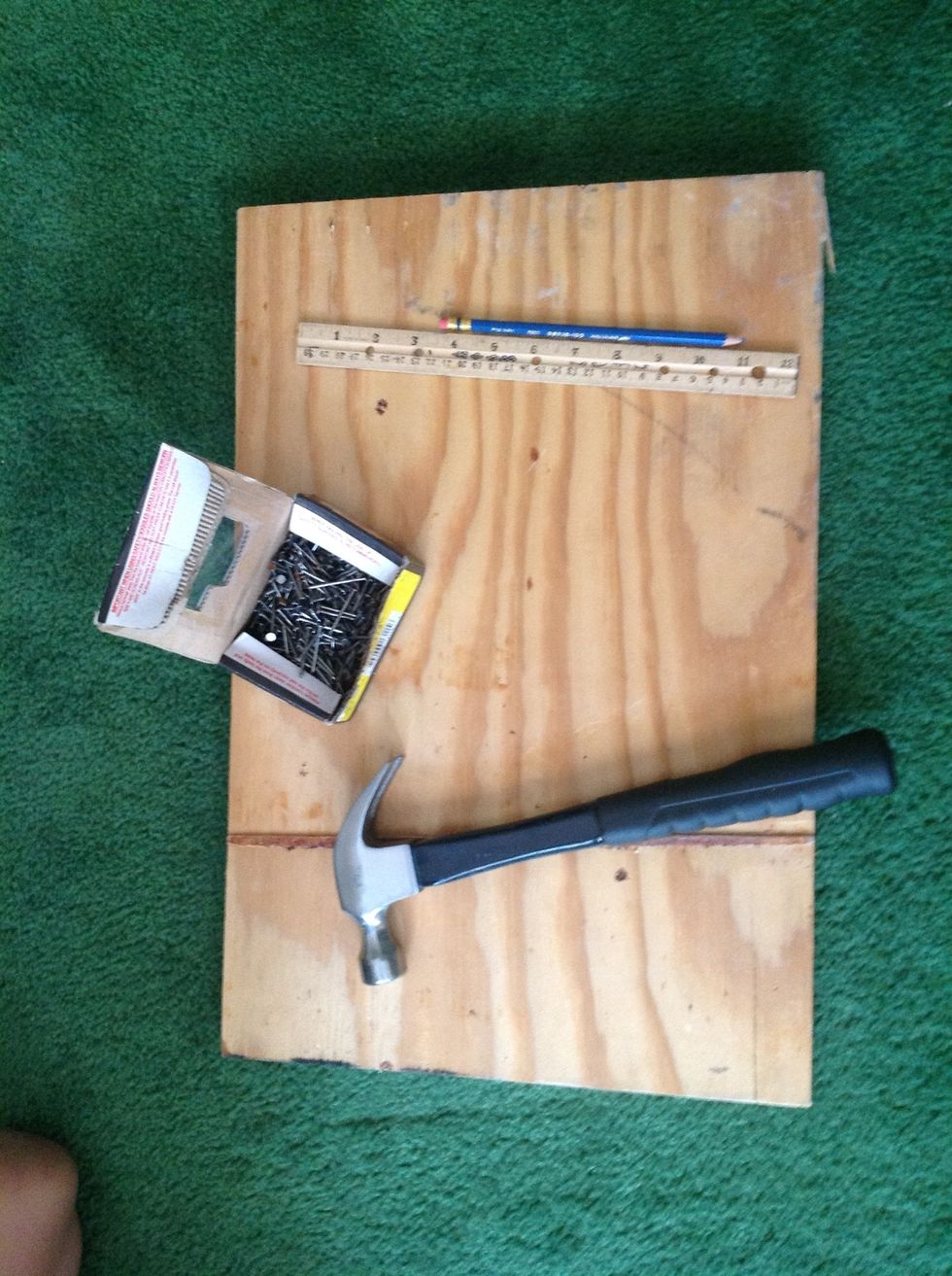 Supplies !!!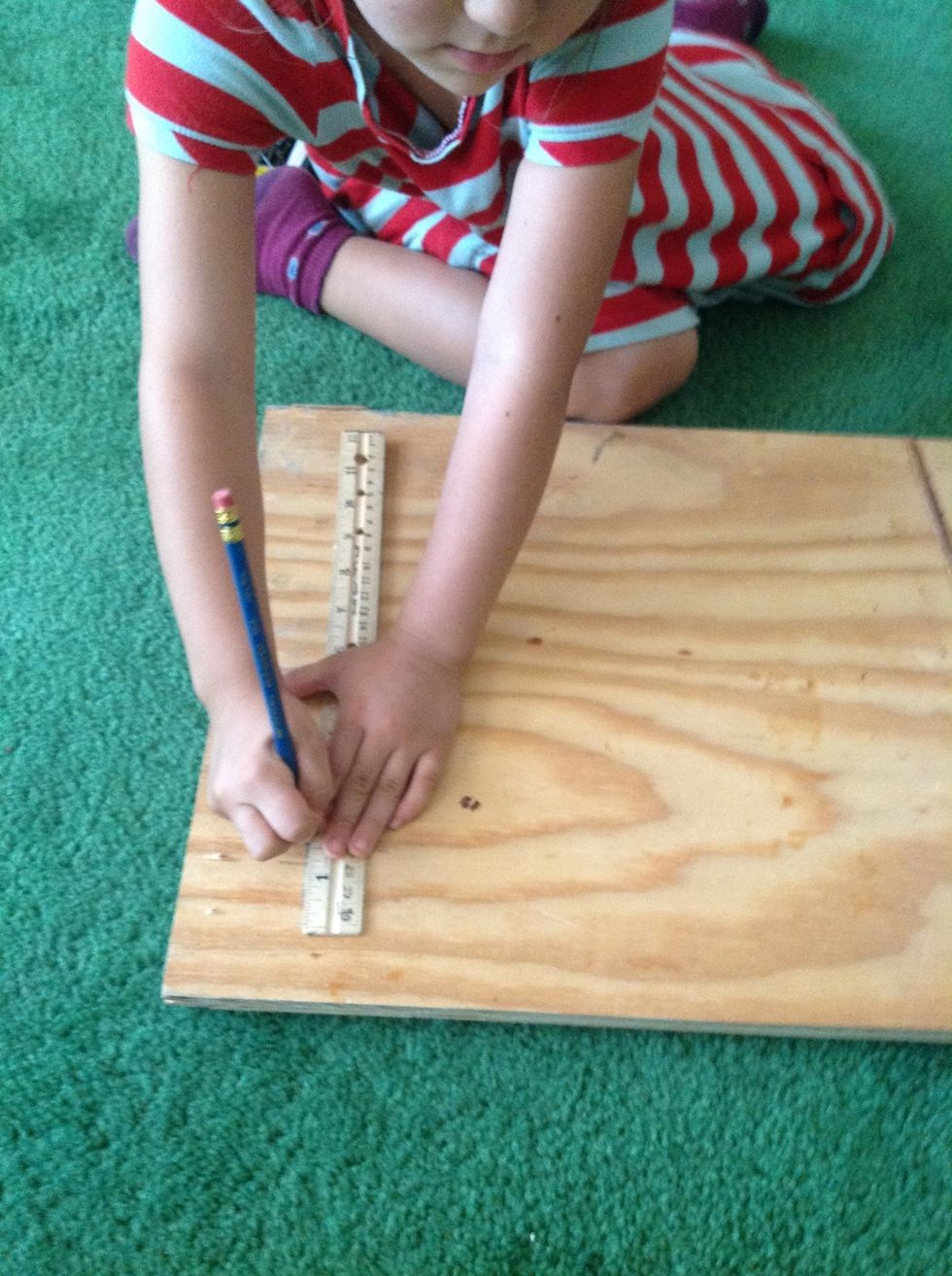 Draw your outline, marking a line at each inch interval.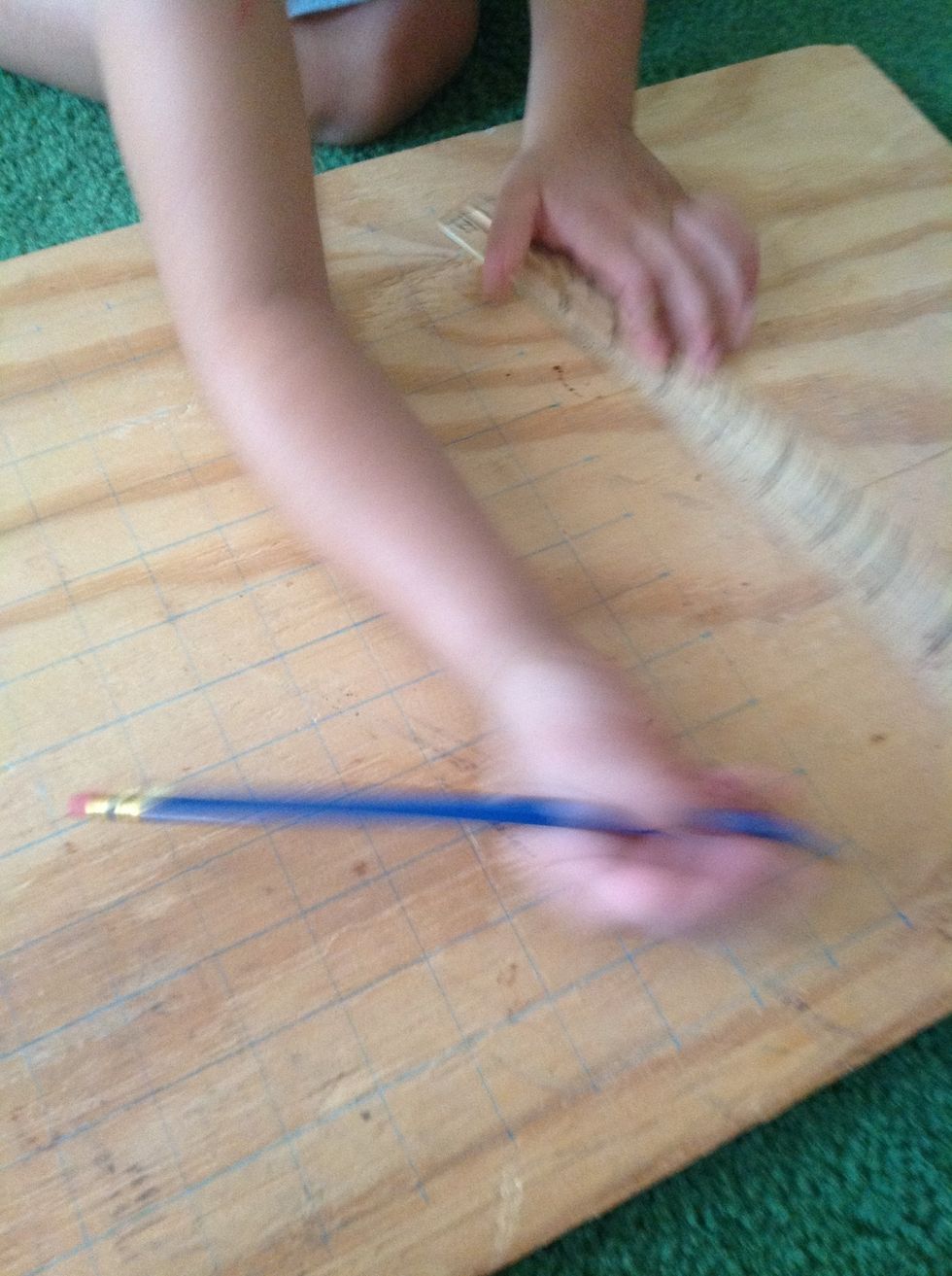 Connect the markings with your ruler to create a grid.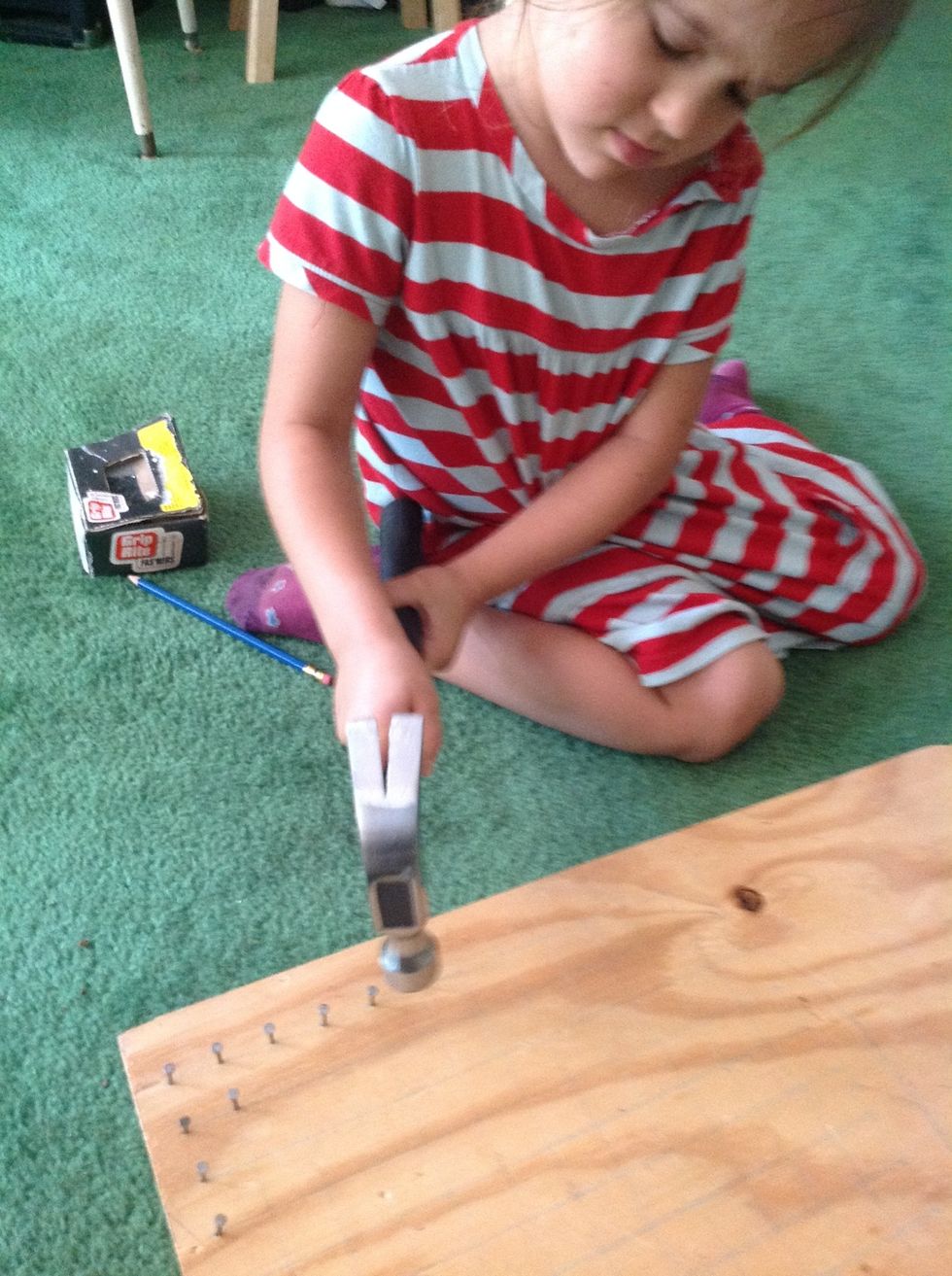 Hammer in a nail at each cross on the grid. Be careful!
Keep banging them in. Watch your fingers.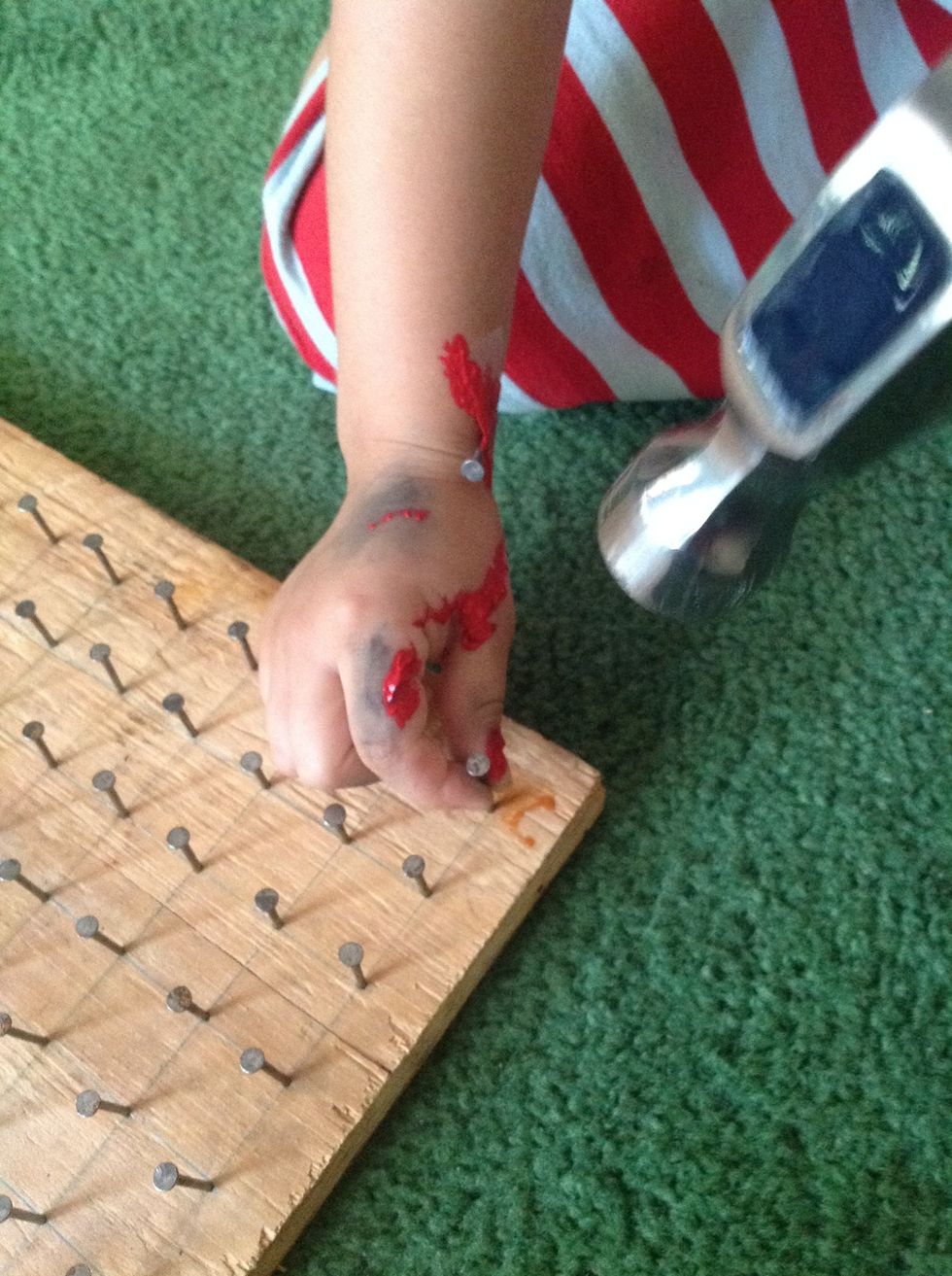 Just one more.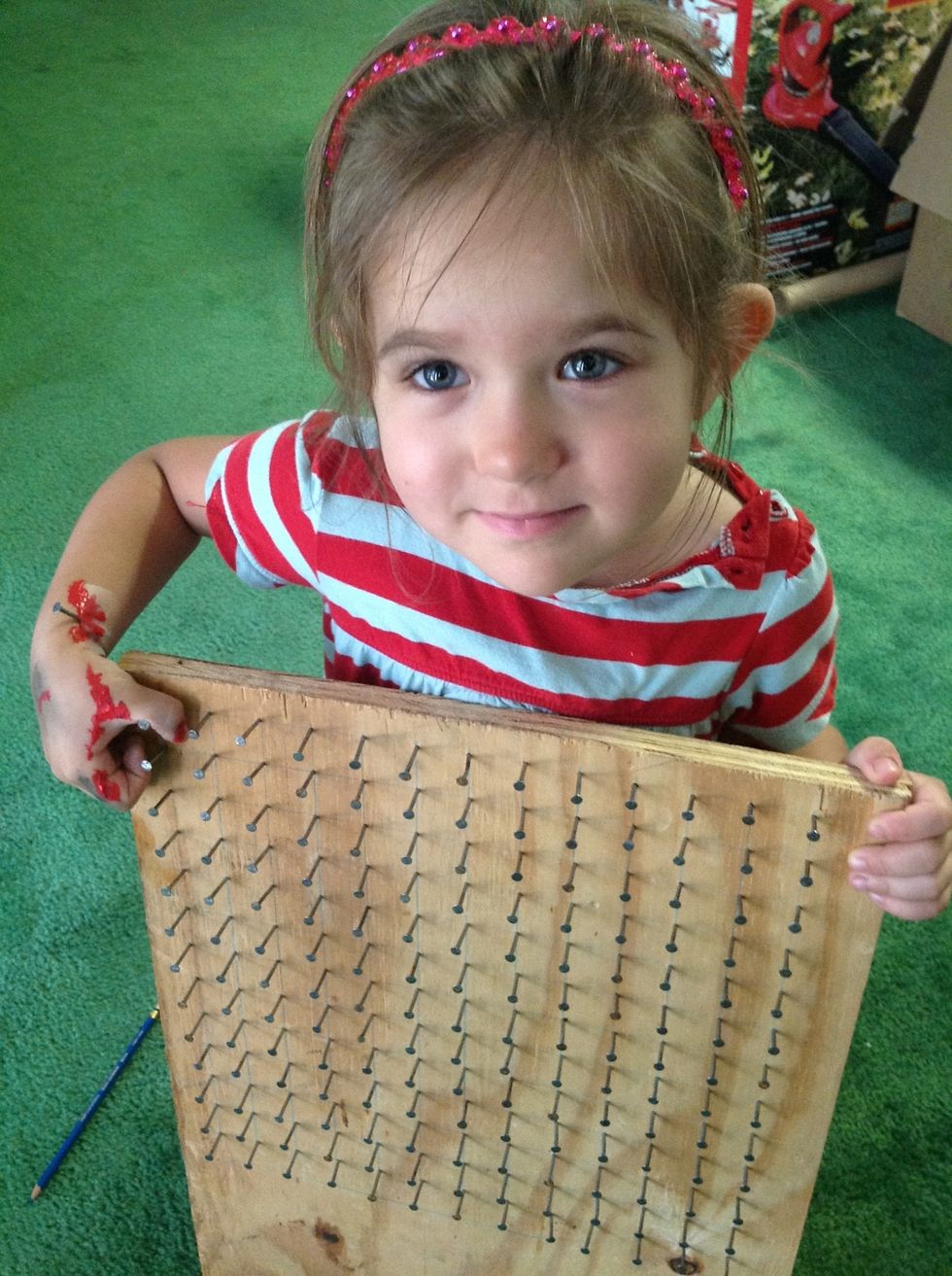 Ta Da!!! She's so crafty.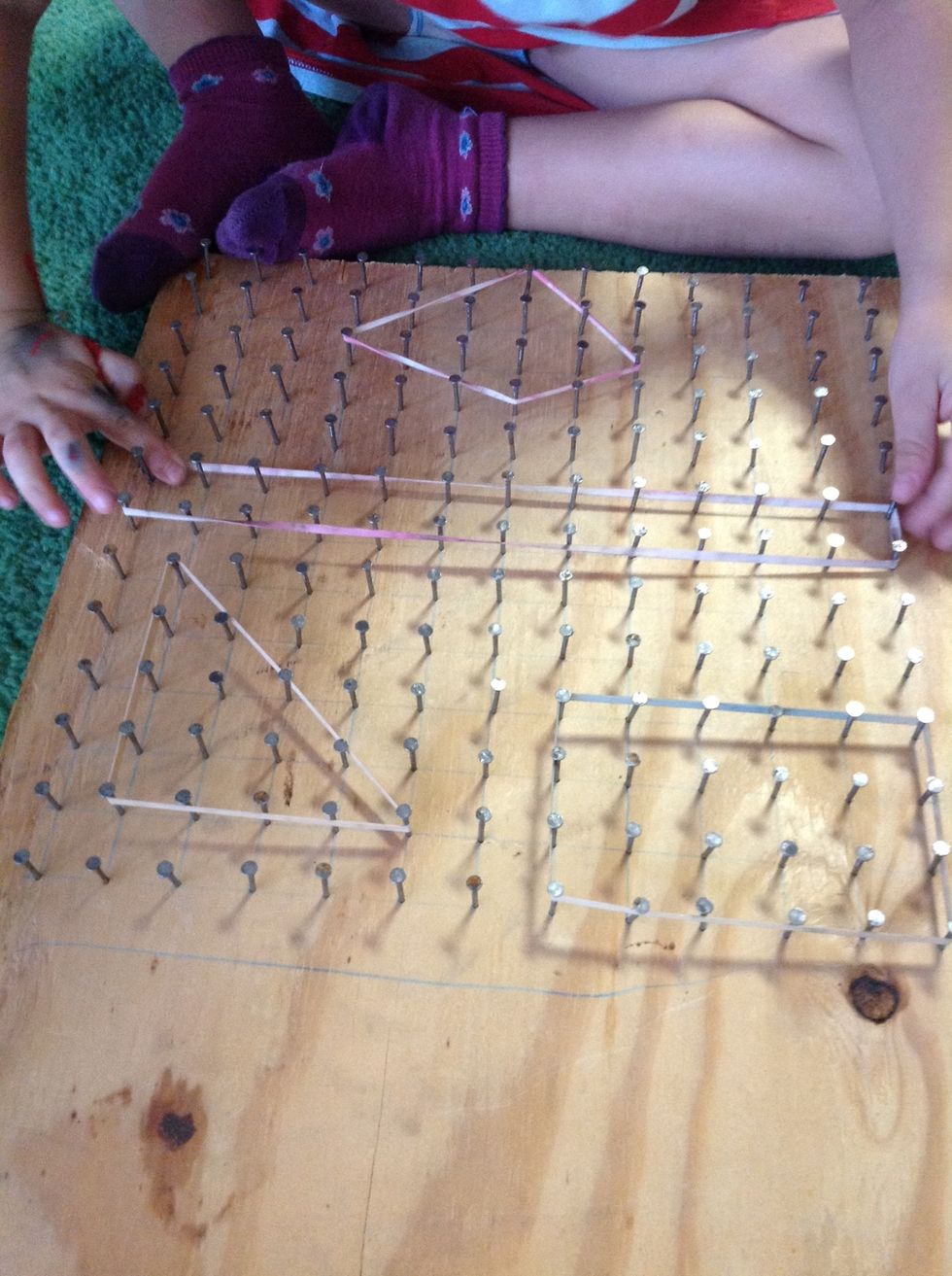 get some rubber bands and get crazy with the shape making.
wooden board
nails
hammer
ruler
pencil
rubber bands