Add lettuce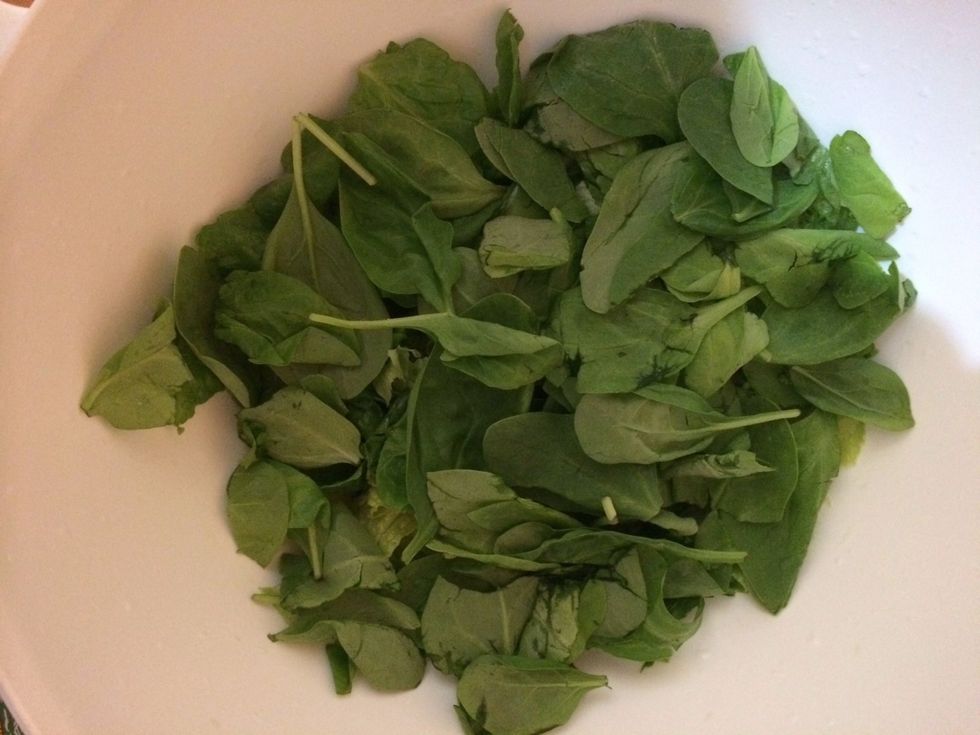 Spinach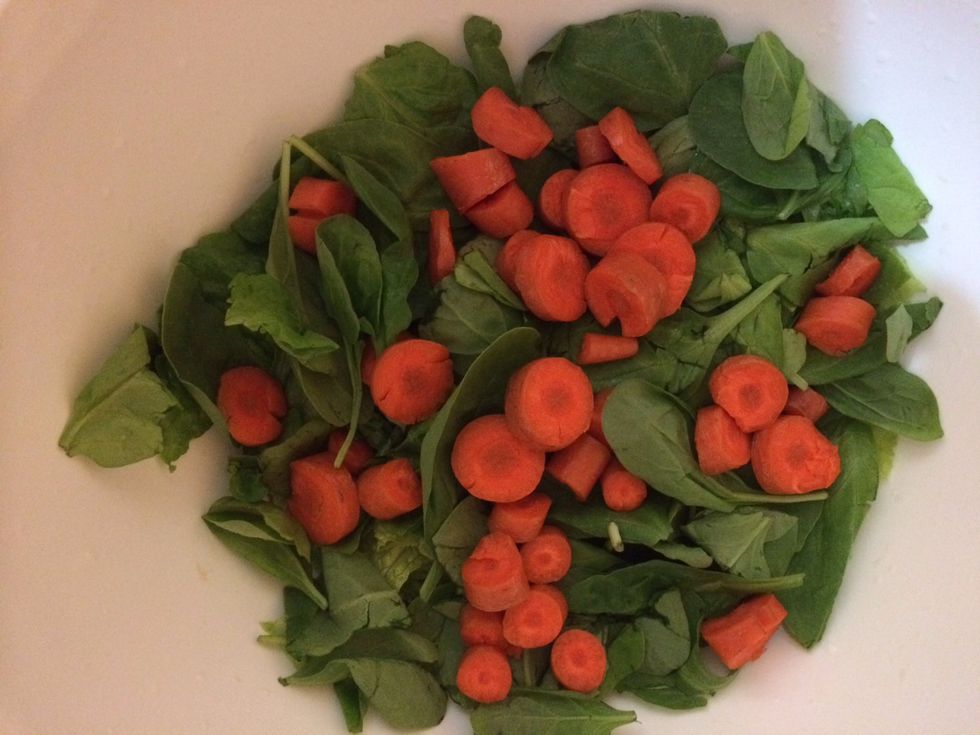 Carrots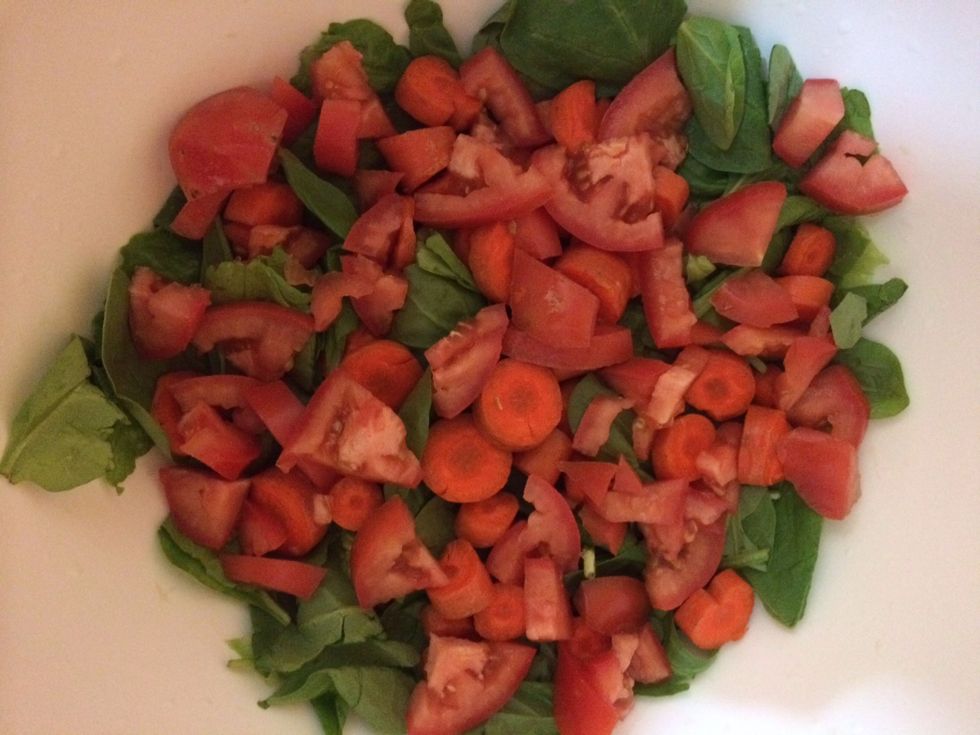 Tomatoes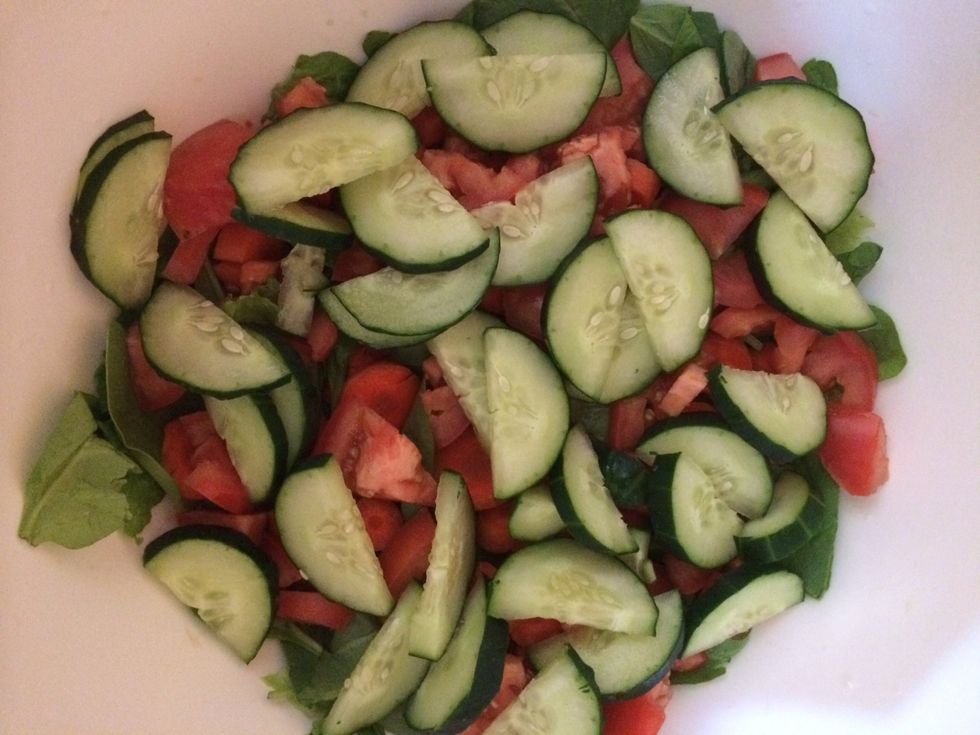 Cucumbers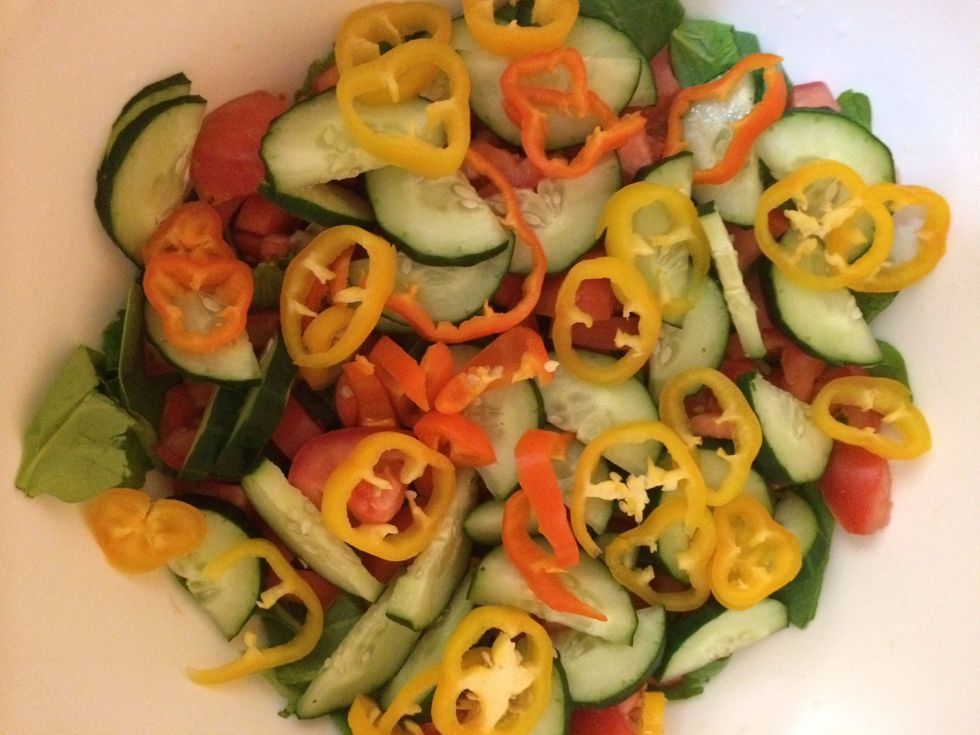 Bell peppers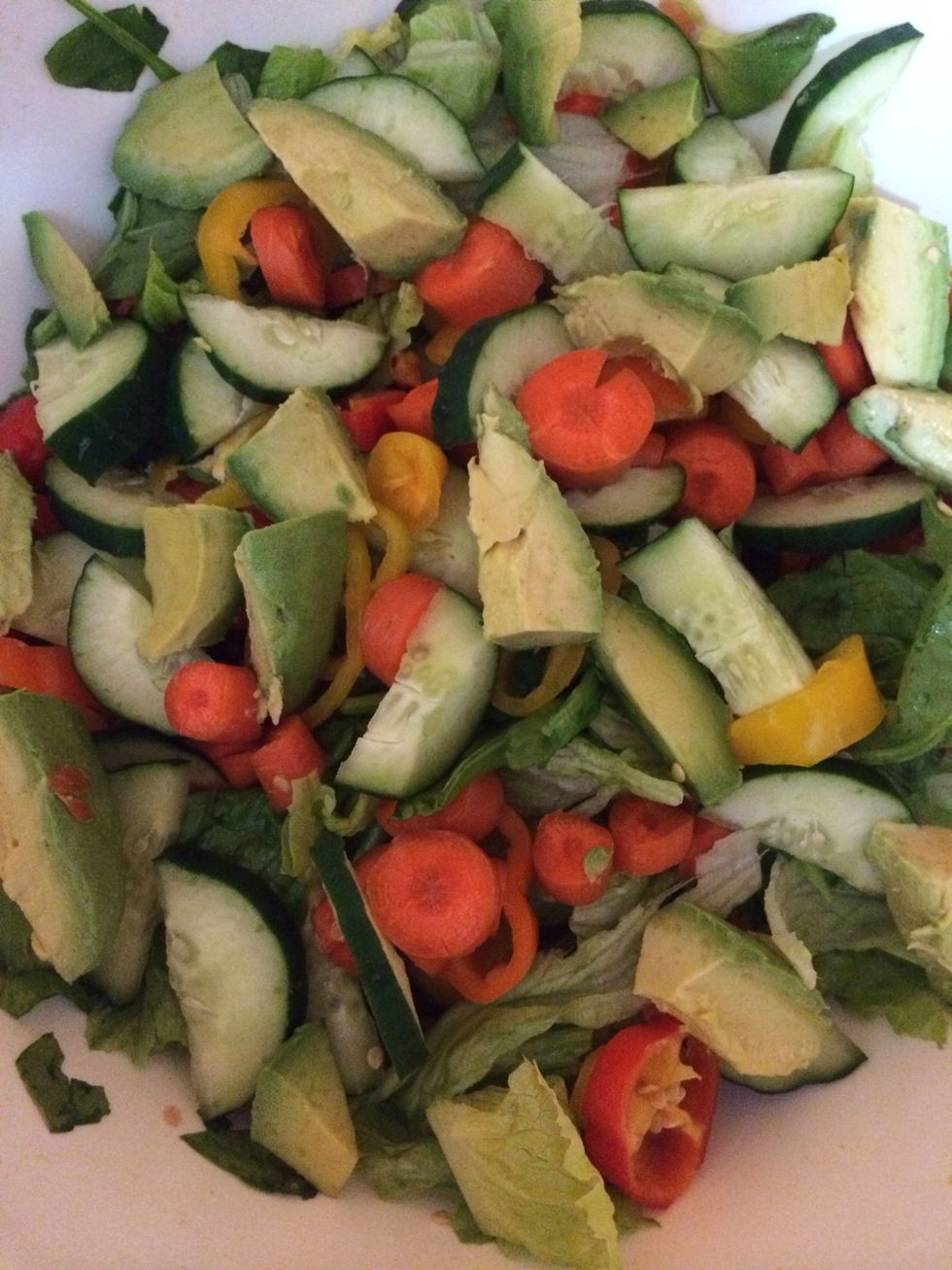 Avocado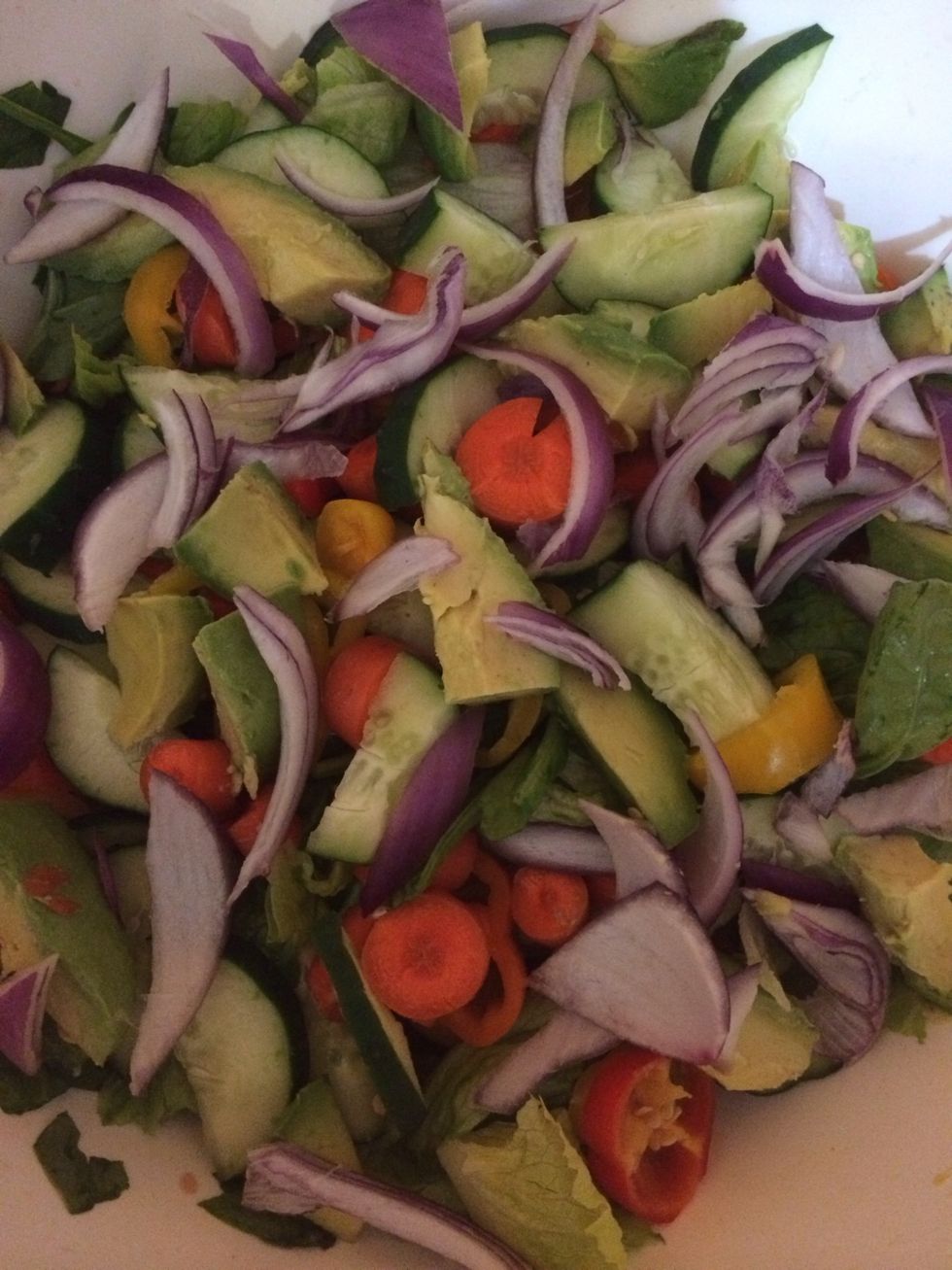 Red onions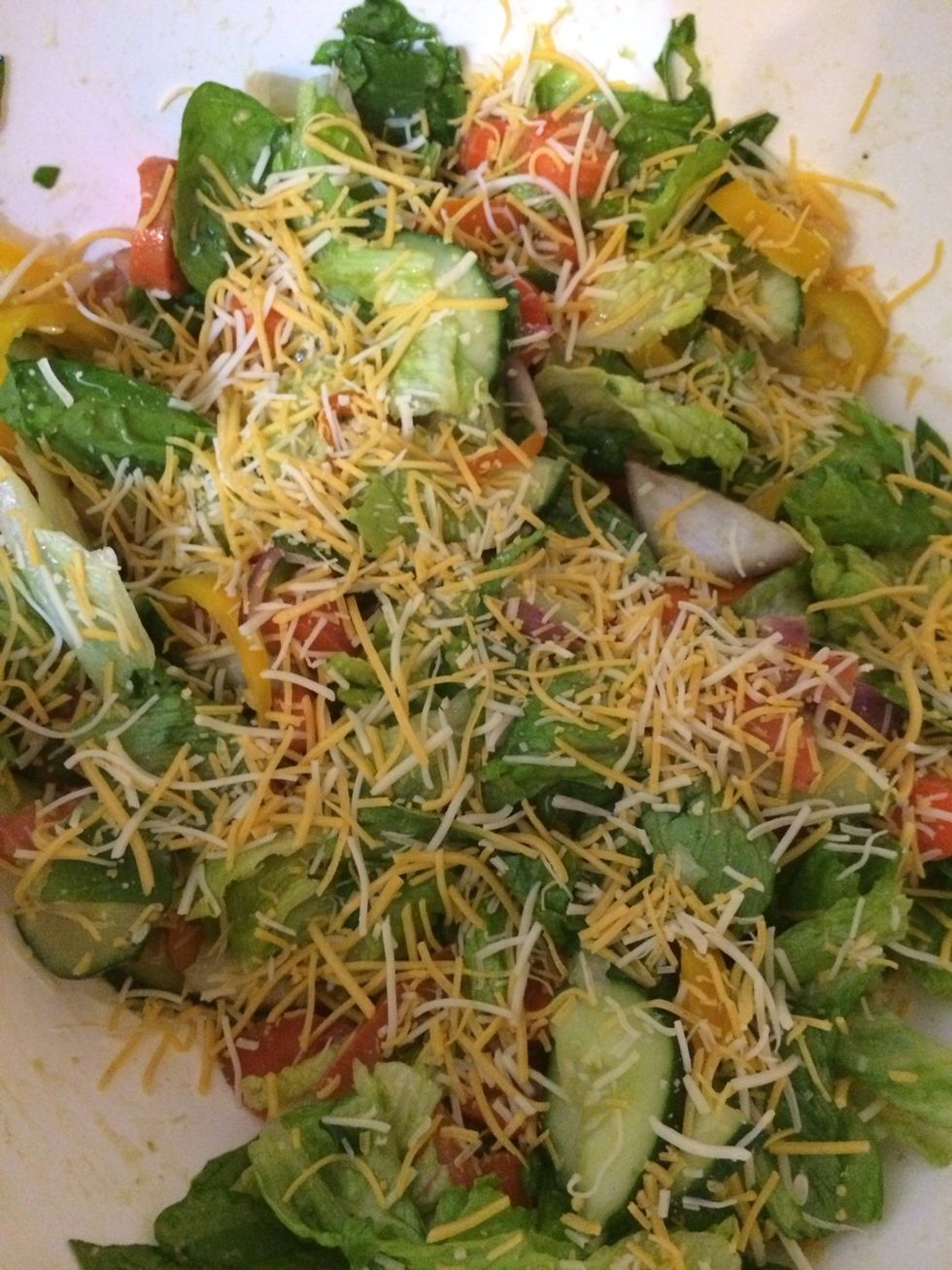 Shredded cheese (of any kind)
Squeeze a lime in there
Add salt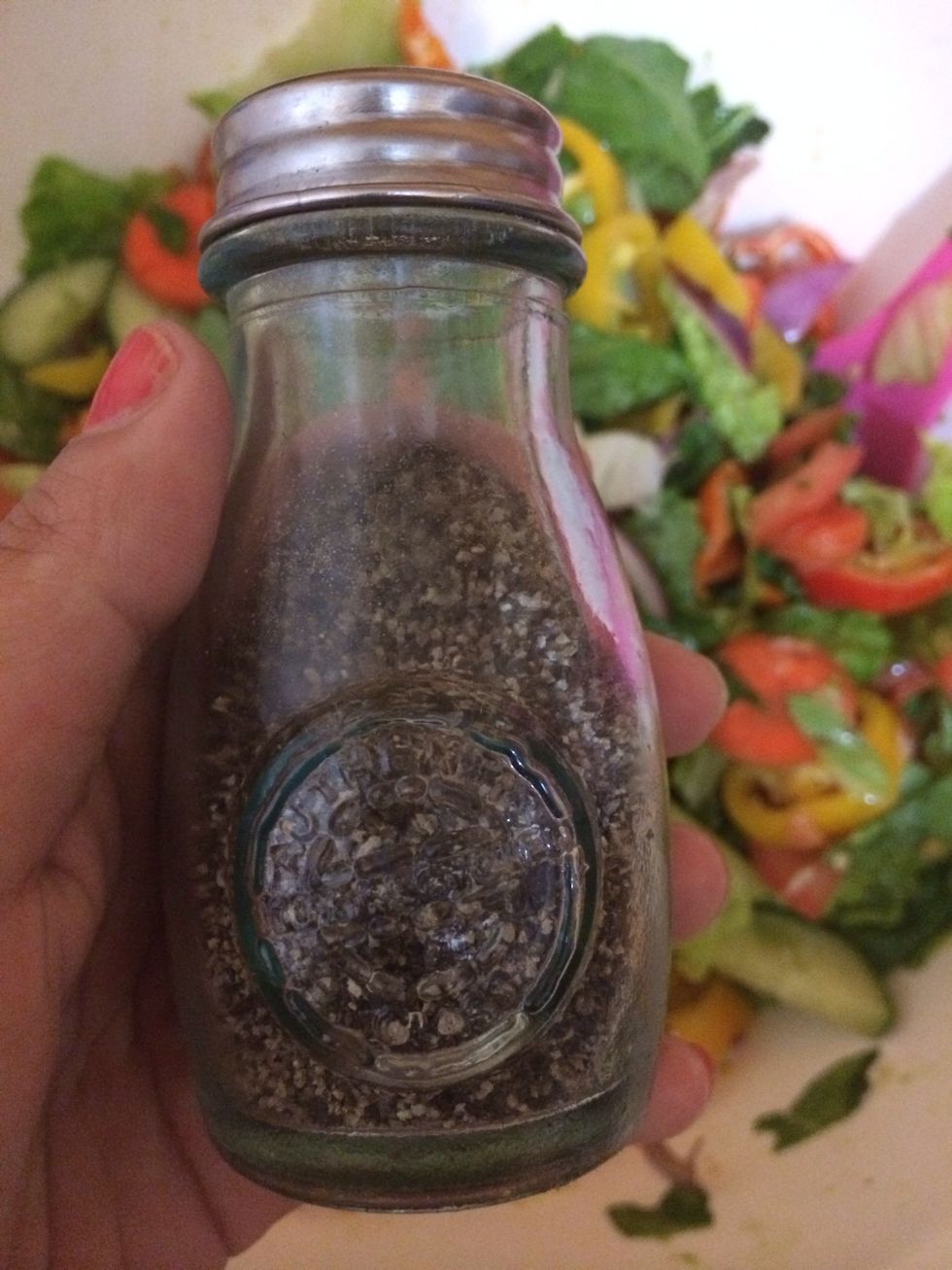 Pepper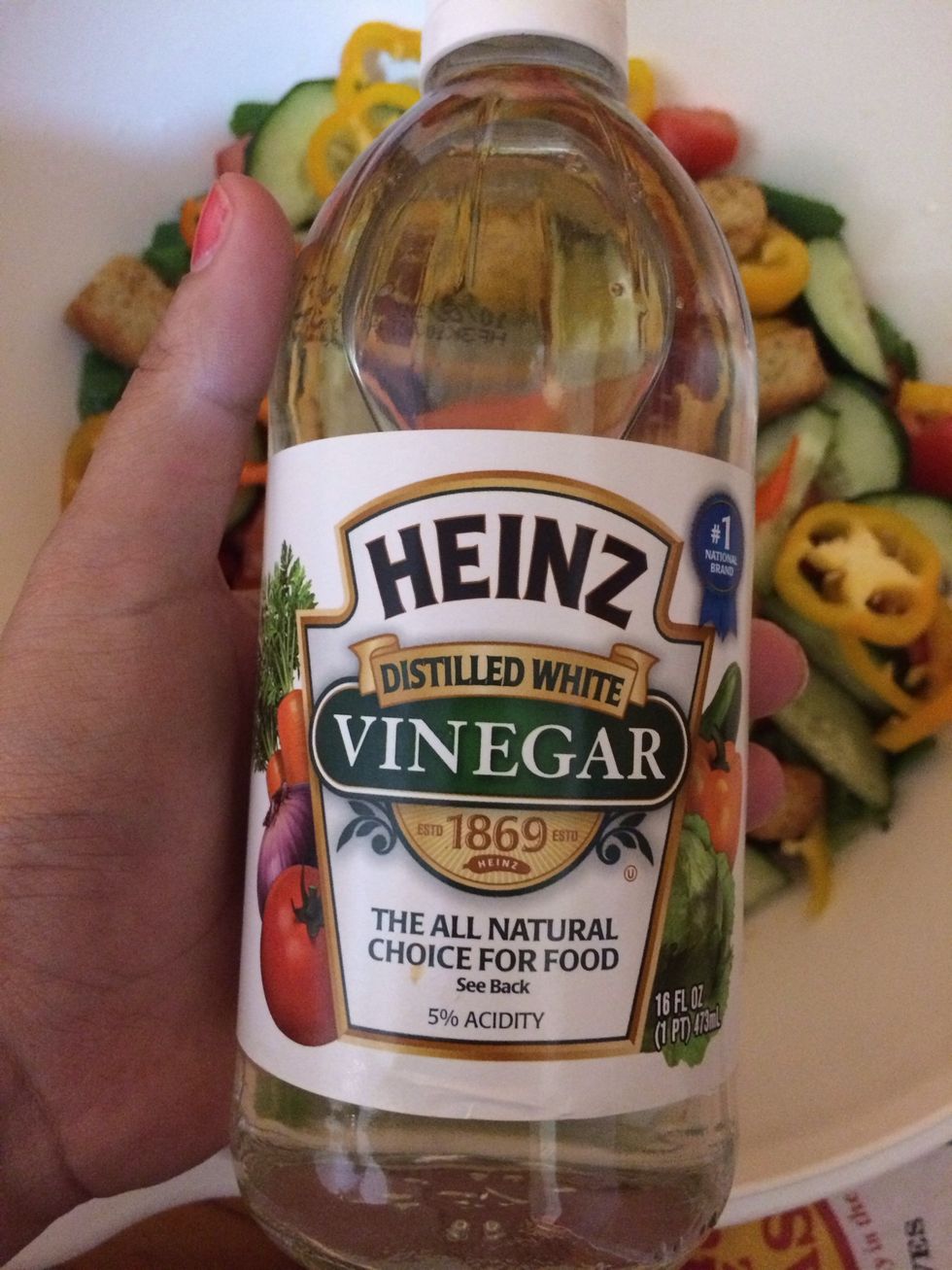 Sprinkle some vinegar.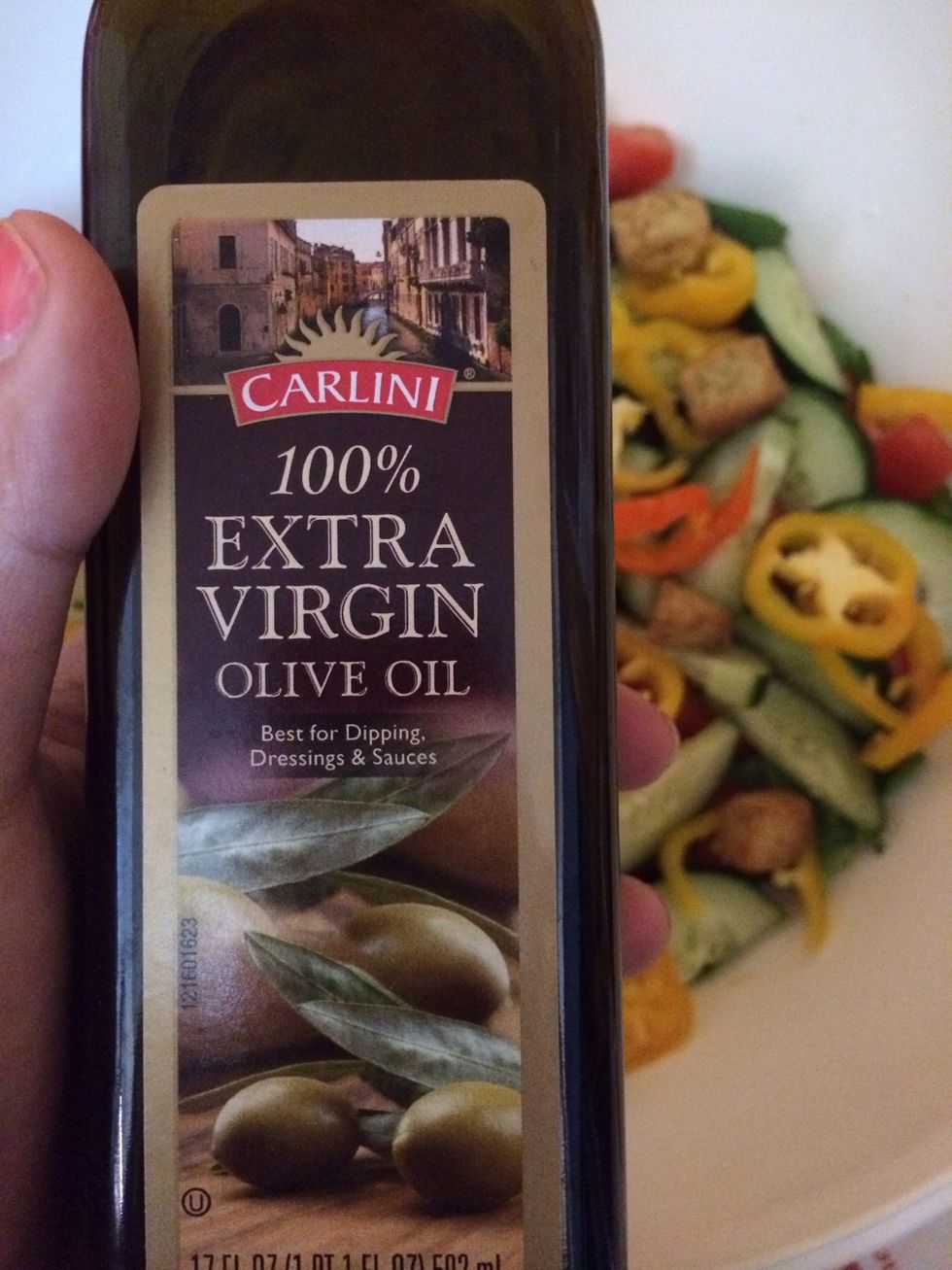 And oil.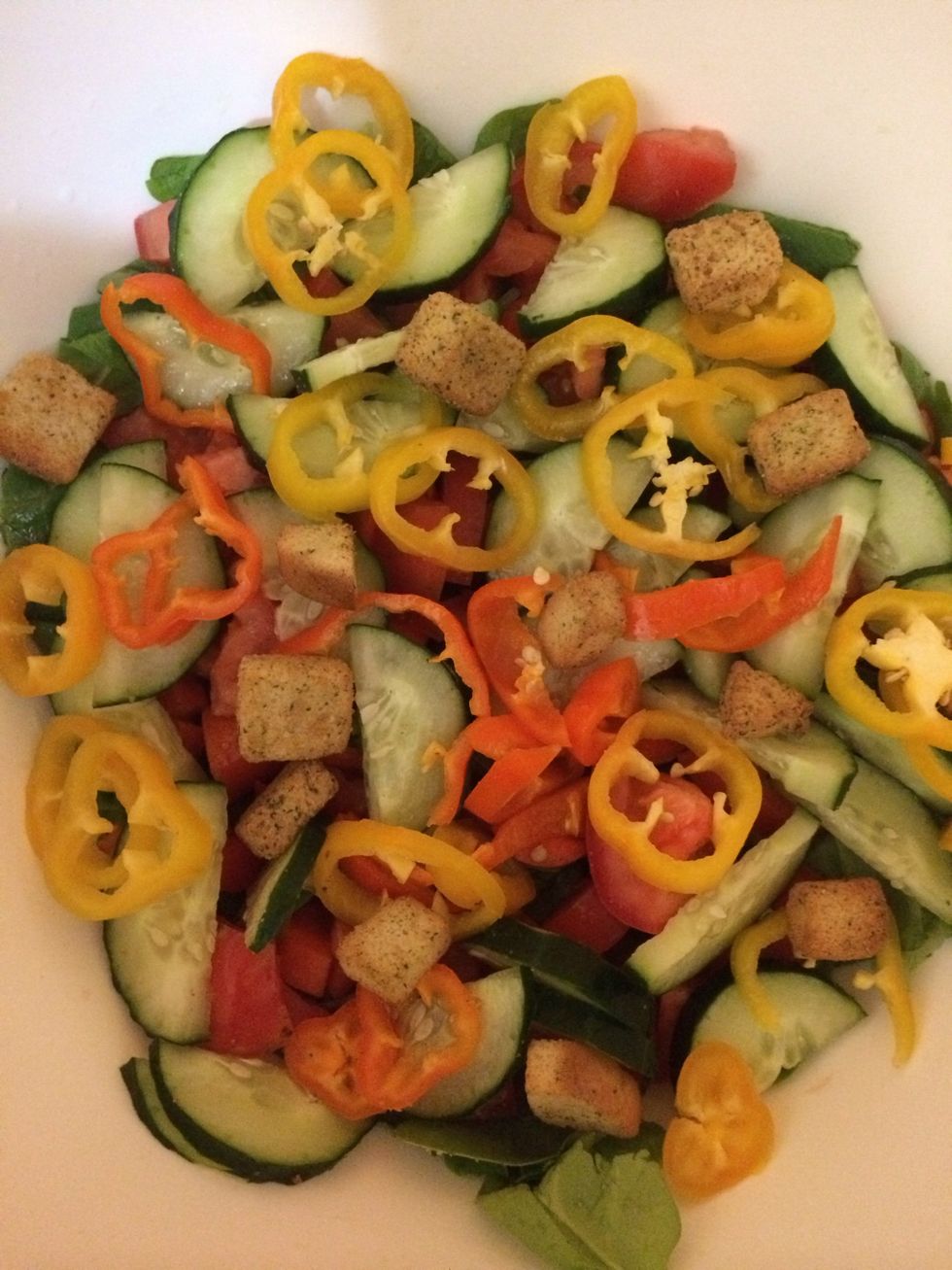 Add croutons LAST so they don't get too soggy
Mix and serve!
I made this for my MIL, and am not too fond of onions and avocado. The beauty of garden salads is that you can add or subtract ingredients and it won't affect the taste too much!
Lettuce
Spinach
Tomatoes
Cucumbers
Red/yellow/orange bell peppers
Red onions
Avocado
Carrots
Olive oil
Vinegar
Salt&pepper
Croutons
Shredded cheese
Ruth Robles
Born in the back fields of Europe, raised in an overcrowded, polluted city overseas. Proud mom, conspiracy theorist, passionately Agnostic, forever a student.