Make a Galette Des Rois or King's Cake
3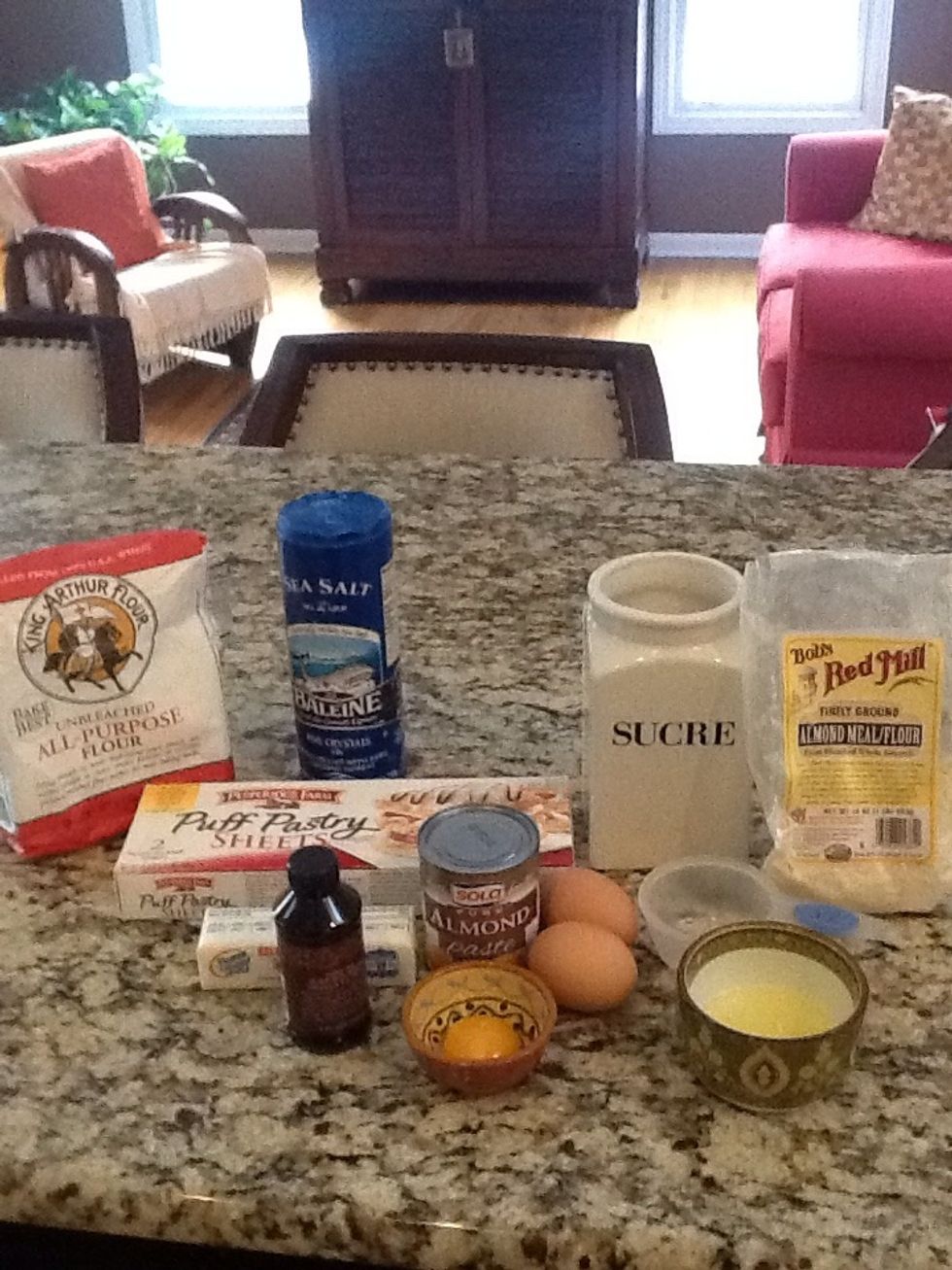 Here's all the ingredients ready to go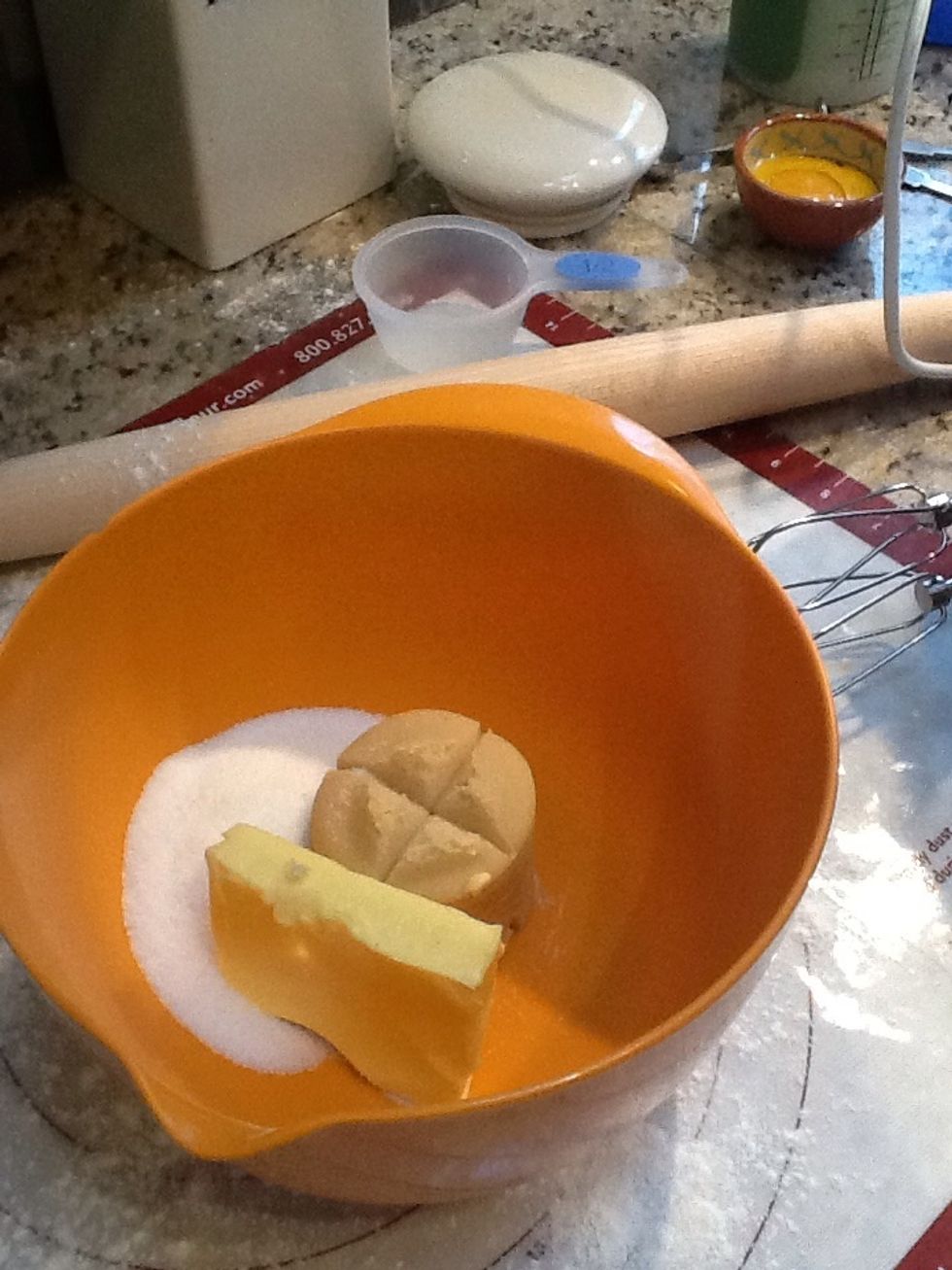 Sugar, salt, softened butter and almond paste ready to be creamed with the hand mixer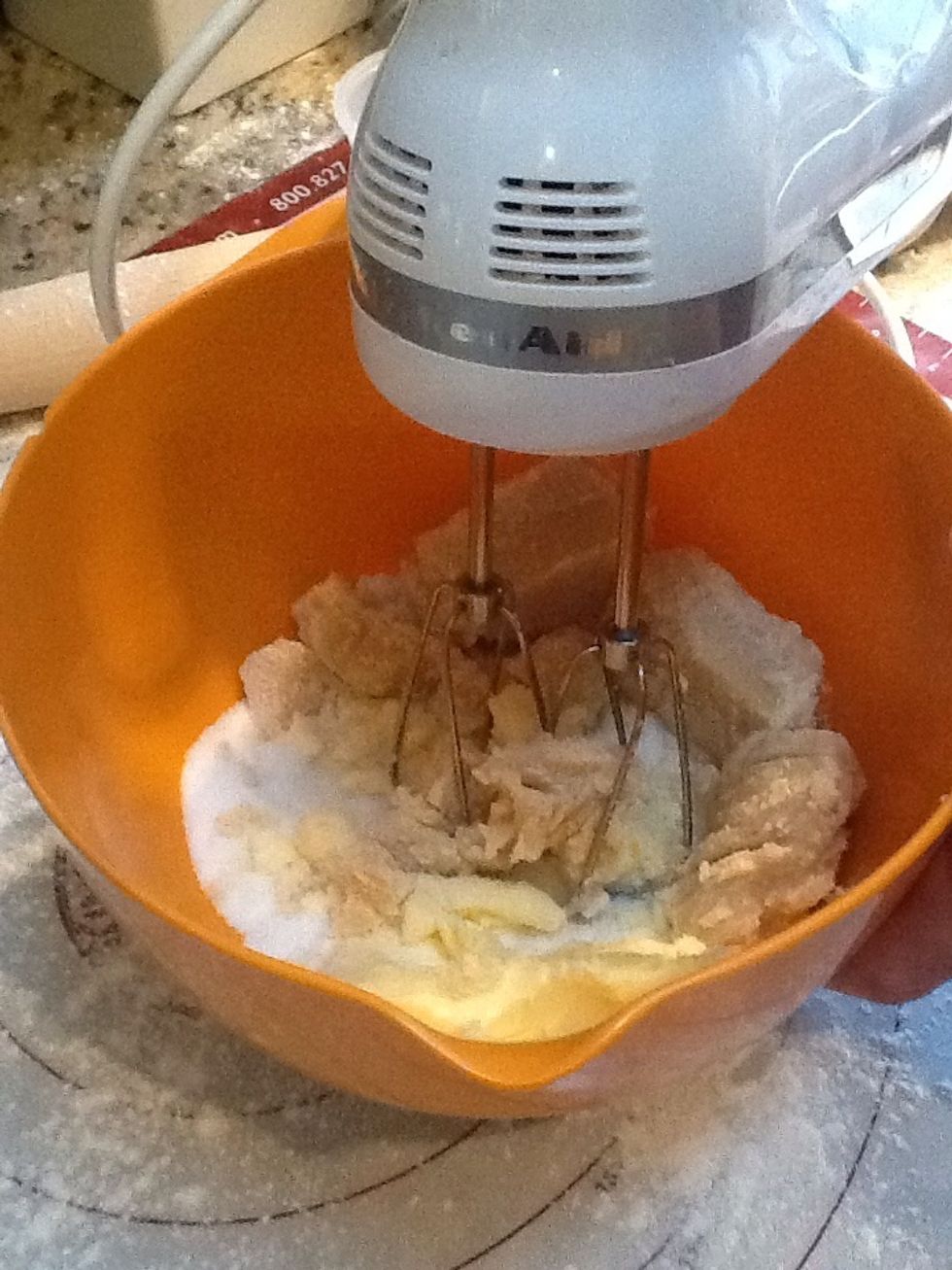 Creaming the butter etc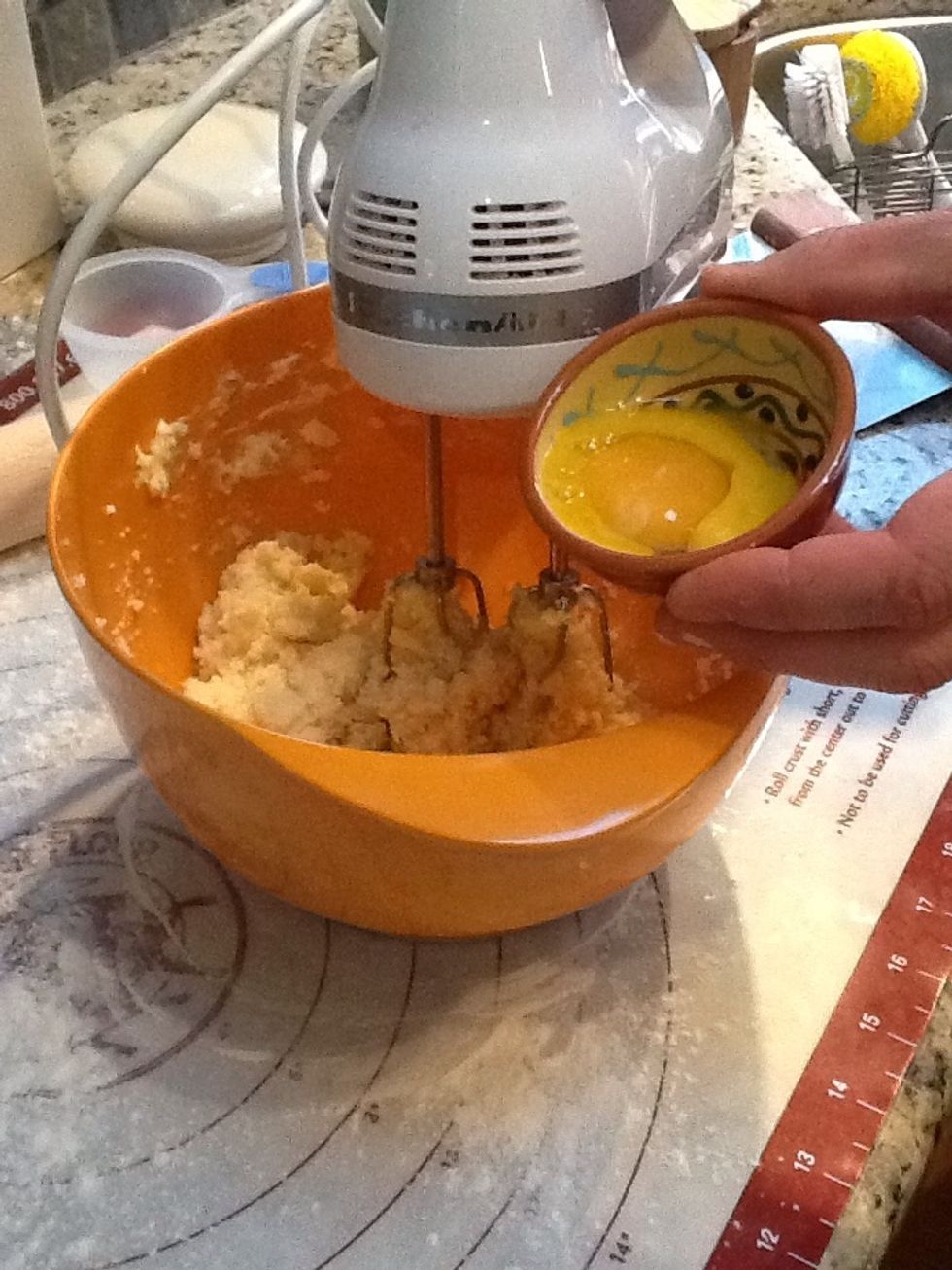 Once creamy, add the egg yolks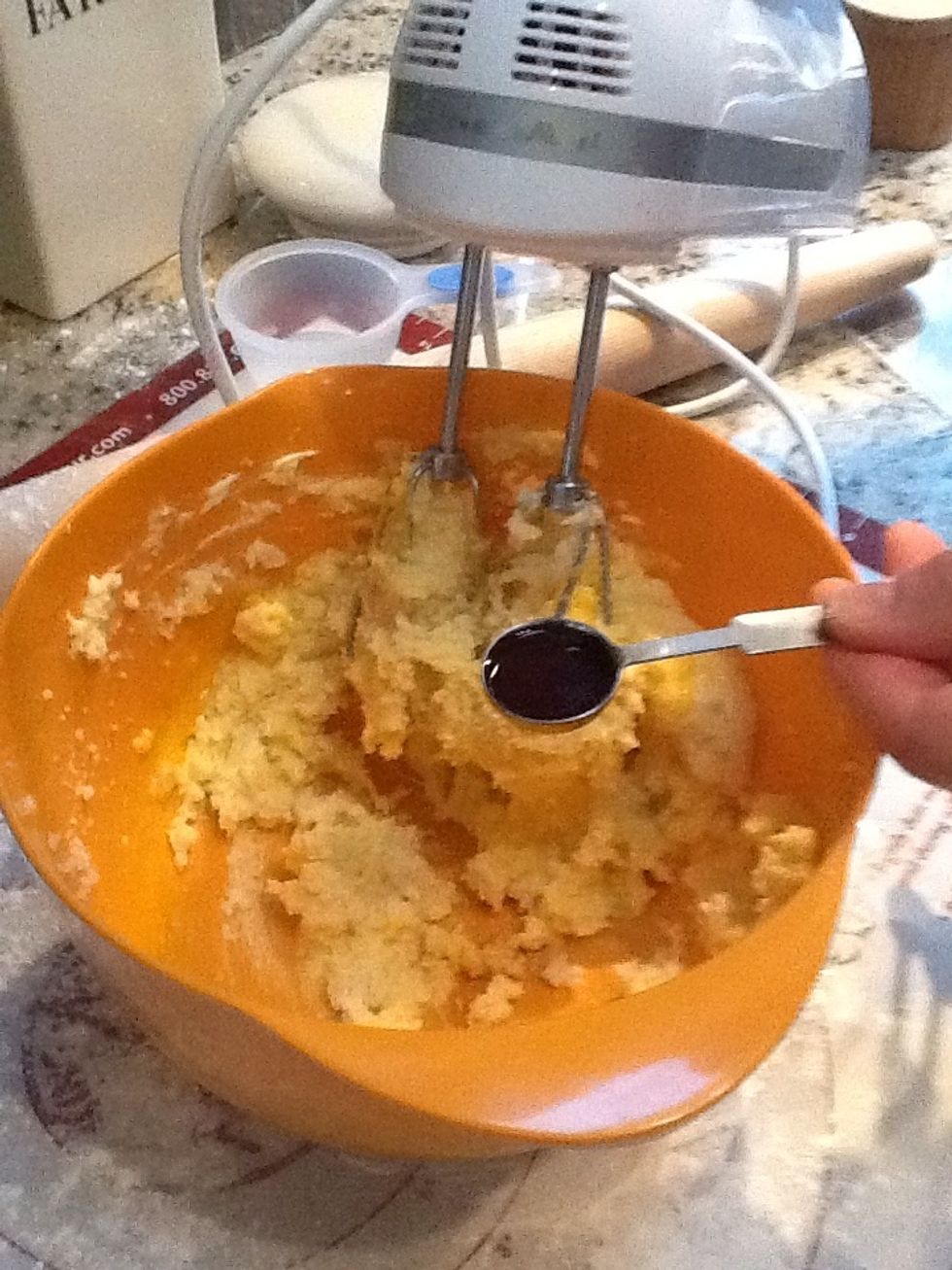 And the vanilla and beat again until creamy
Add flours and beat into mixture
And here's what it looks like before placing in pastry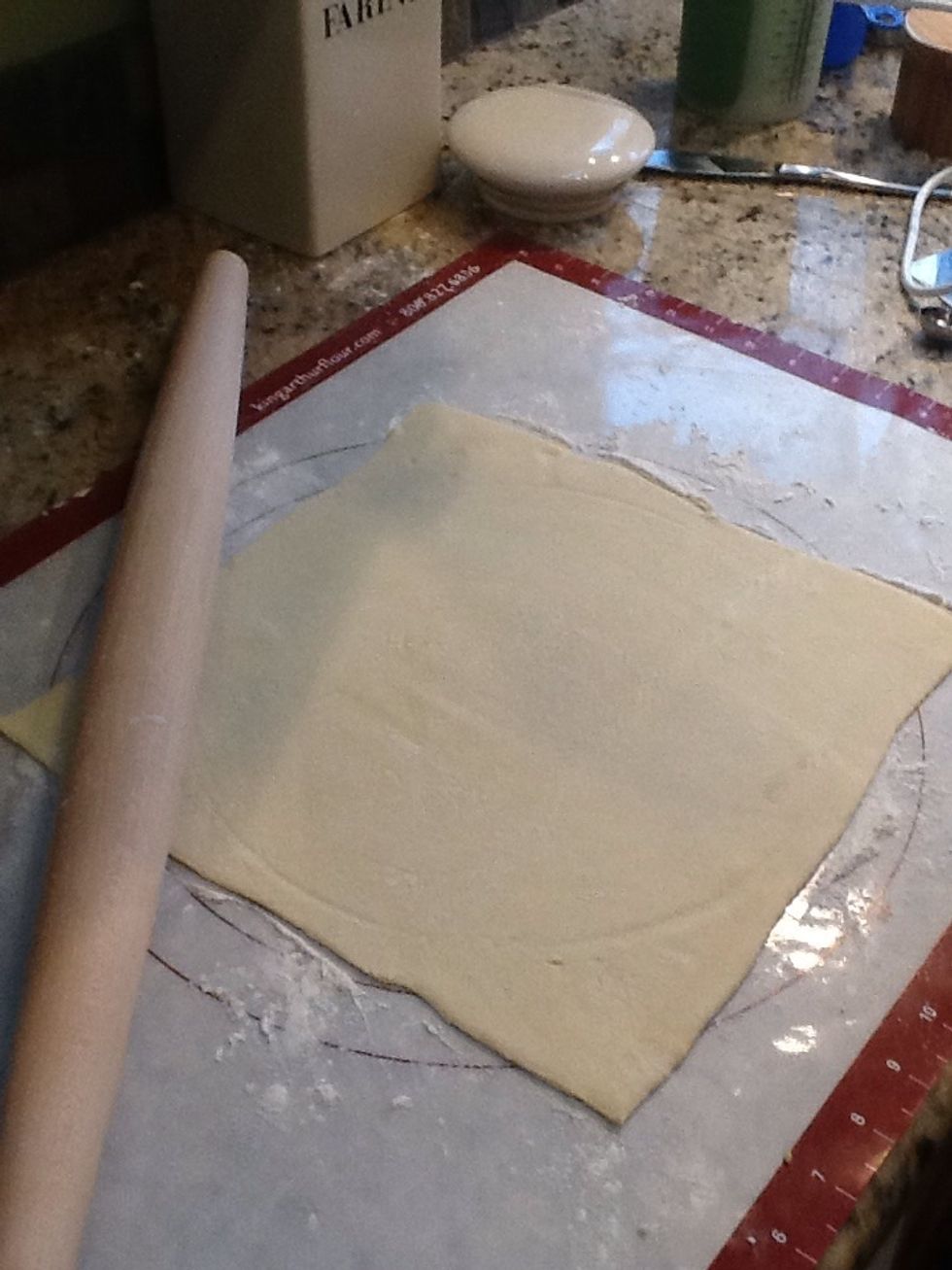 Roll puff pastry to 11 inches or so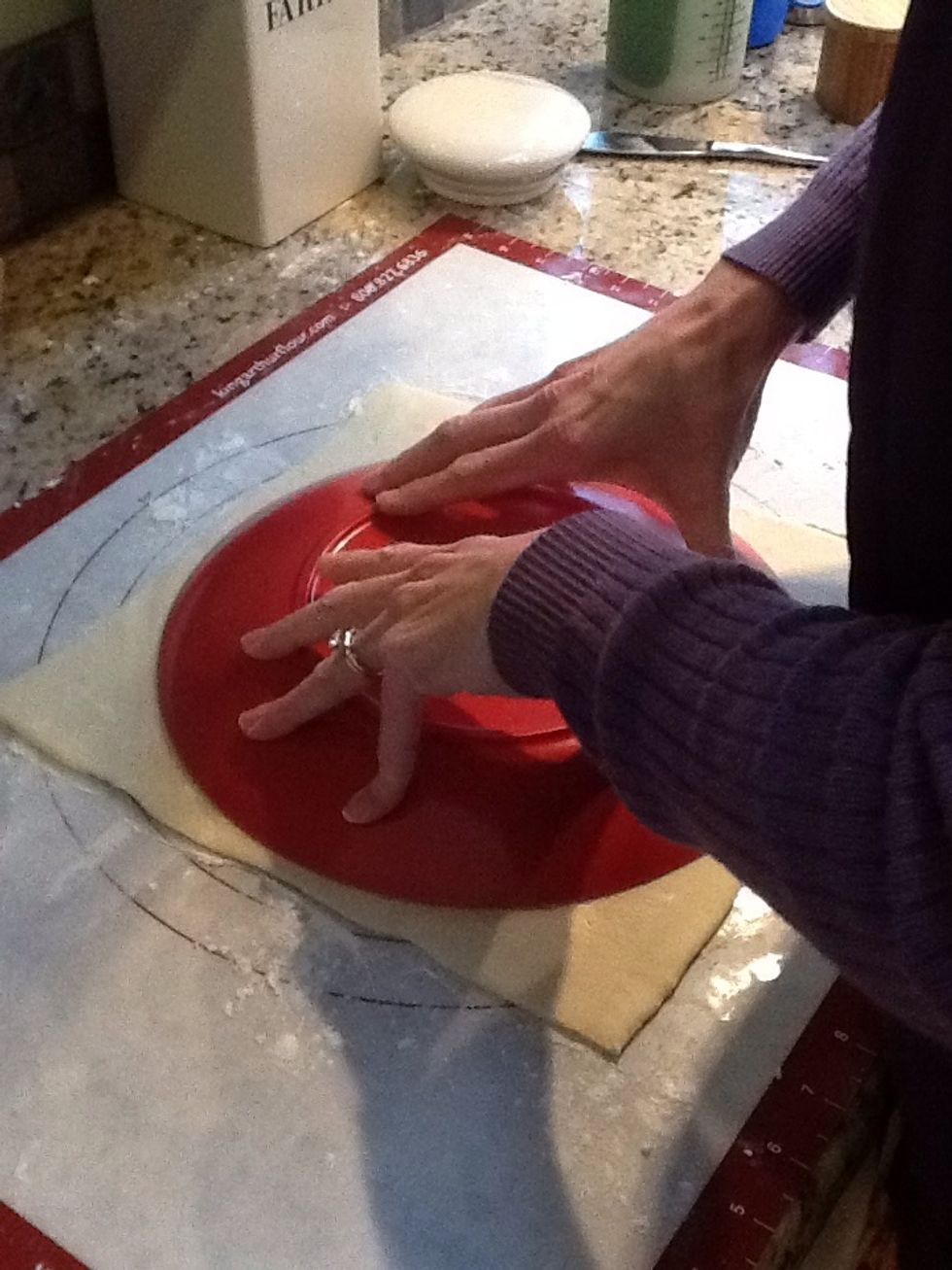 Mark with large dish to cut into circle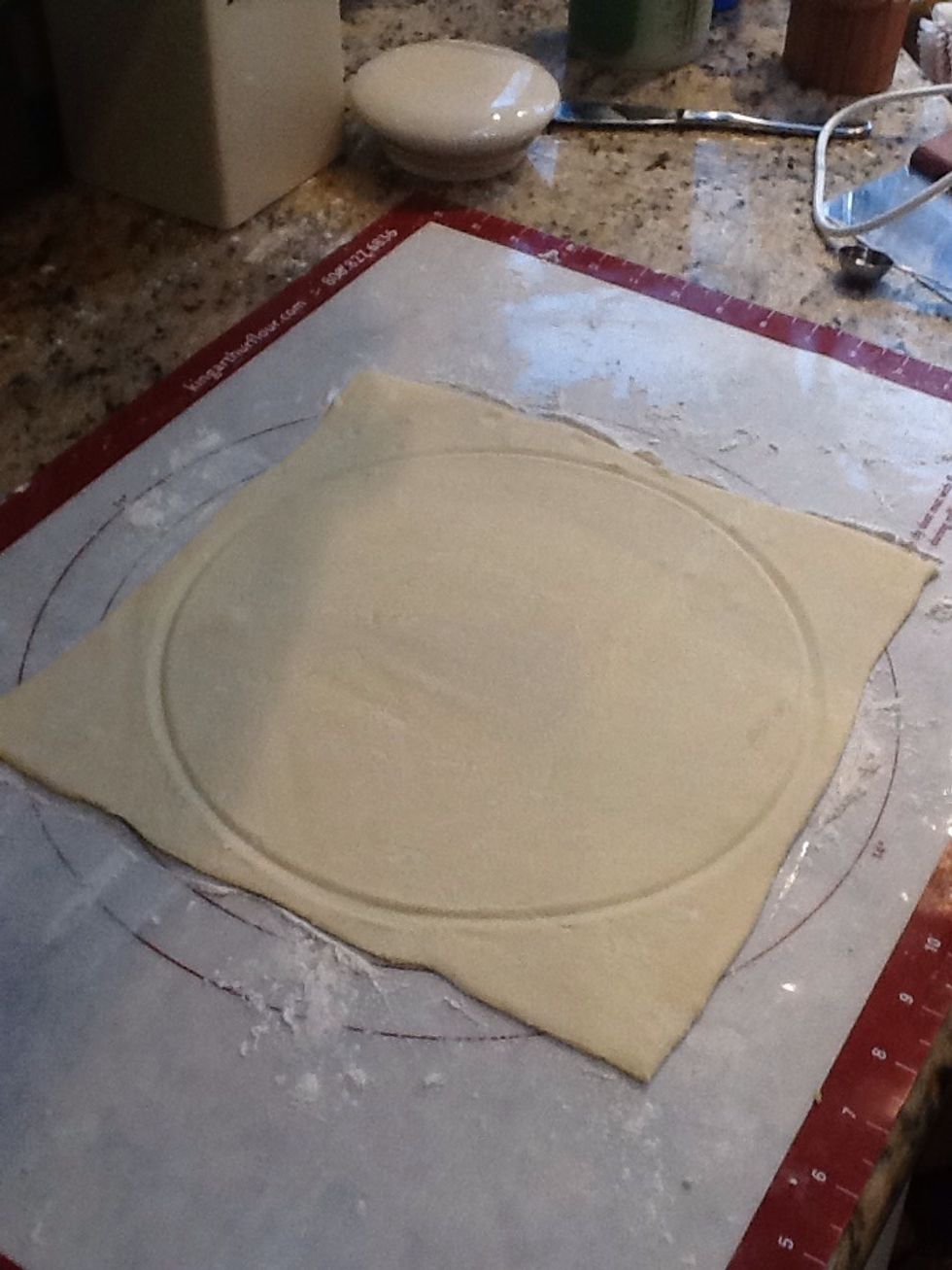 Here's the mark to cut on. If on a pastry mat, don't use a sharp knife!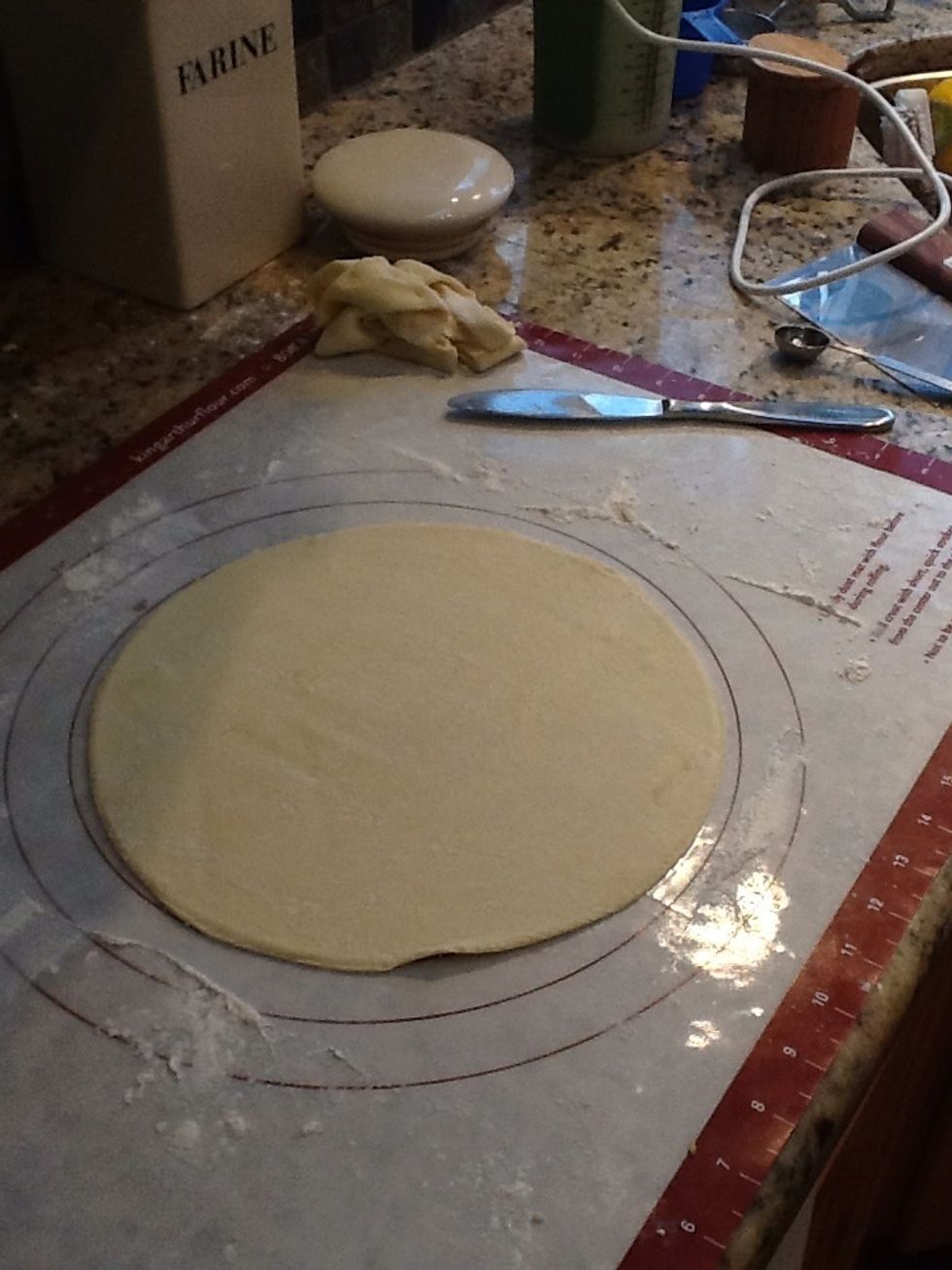 Here's the base. Transfer to parchment lined cookie sheet
Take the second puff pastry and roll out slightly larger than first one to provide overlap
Add creamed almond paste mixture on the first puff pastry evenly, leaving at least a half inch around the edge to join with top on next step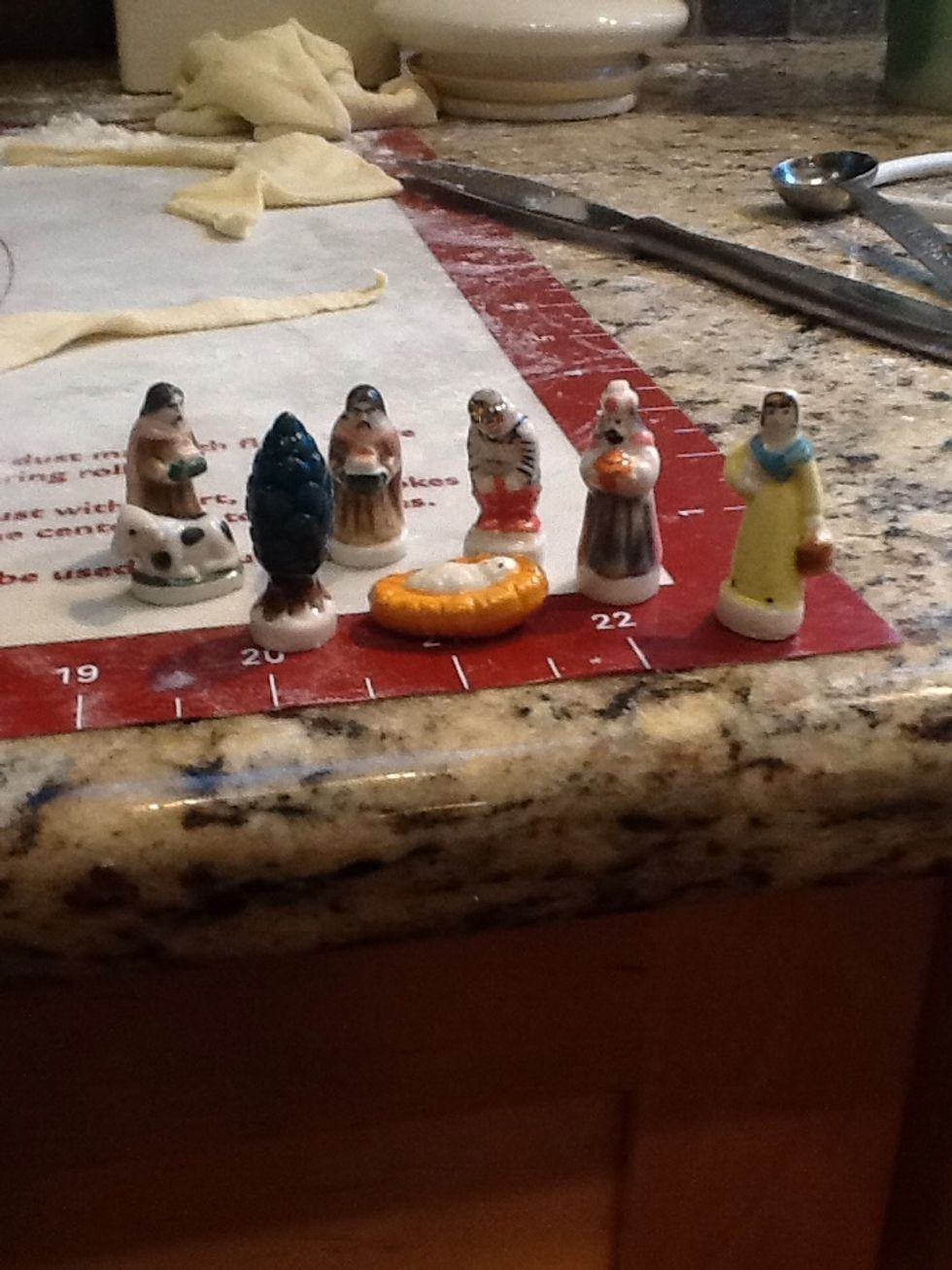 Ohh how cute! Don't forget to add the "feve" which is the little surprise found in King's Cake in France. You can use a clean coin or even a hard bean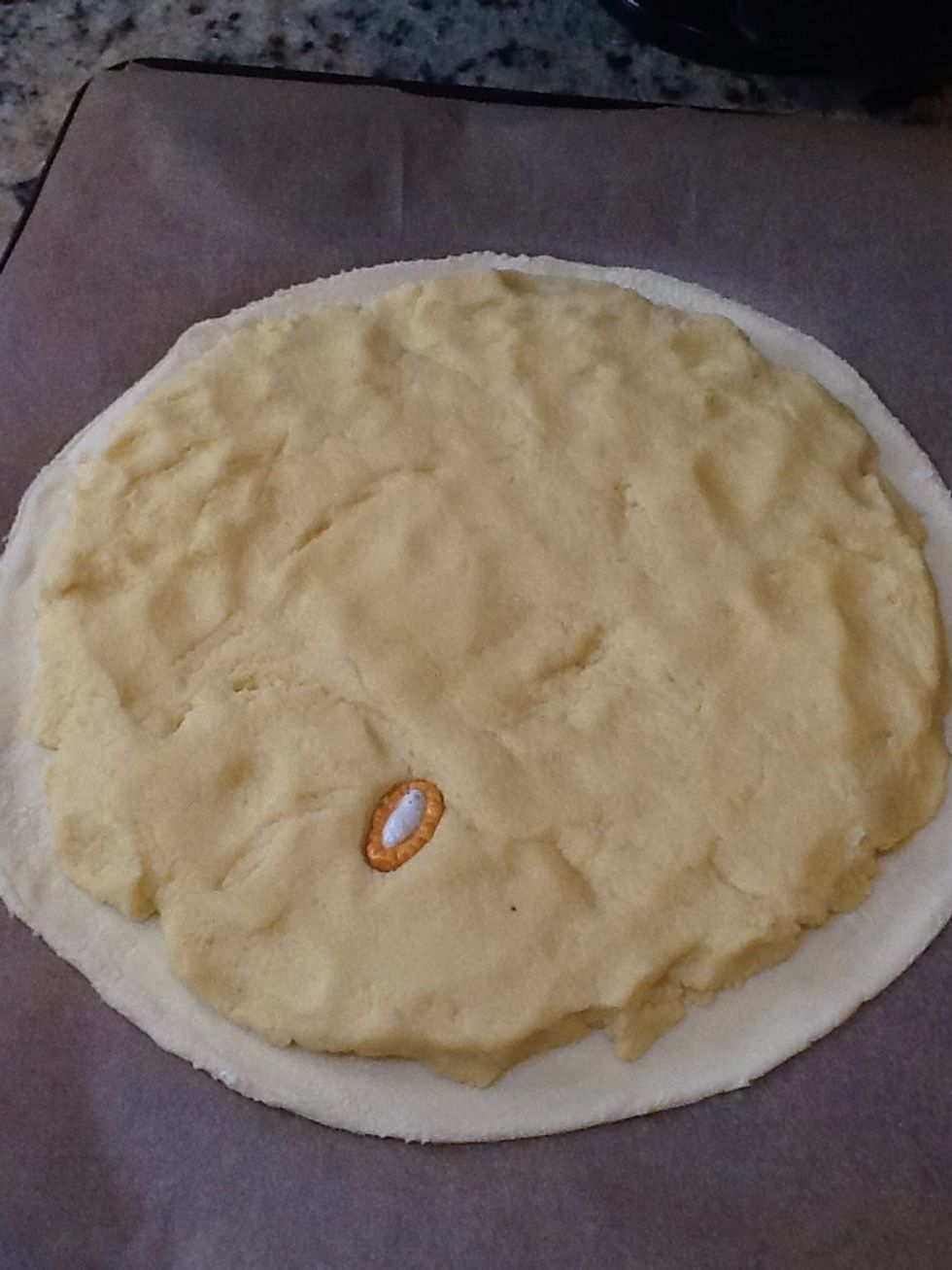 Whatever you choose, place it in the creamed almond mixture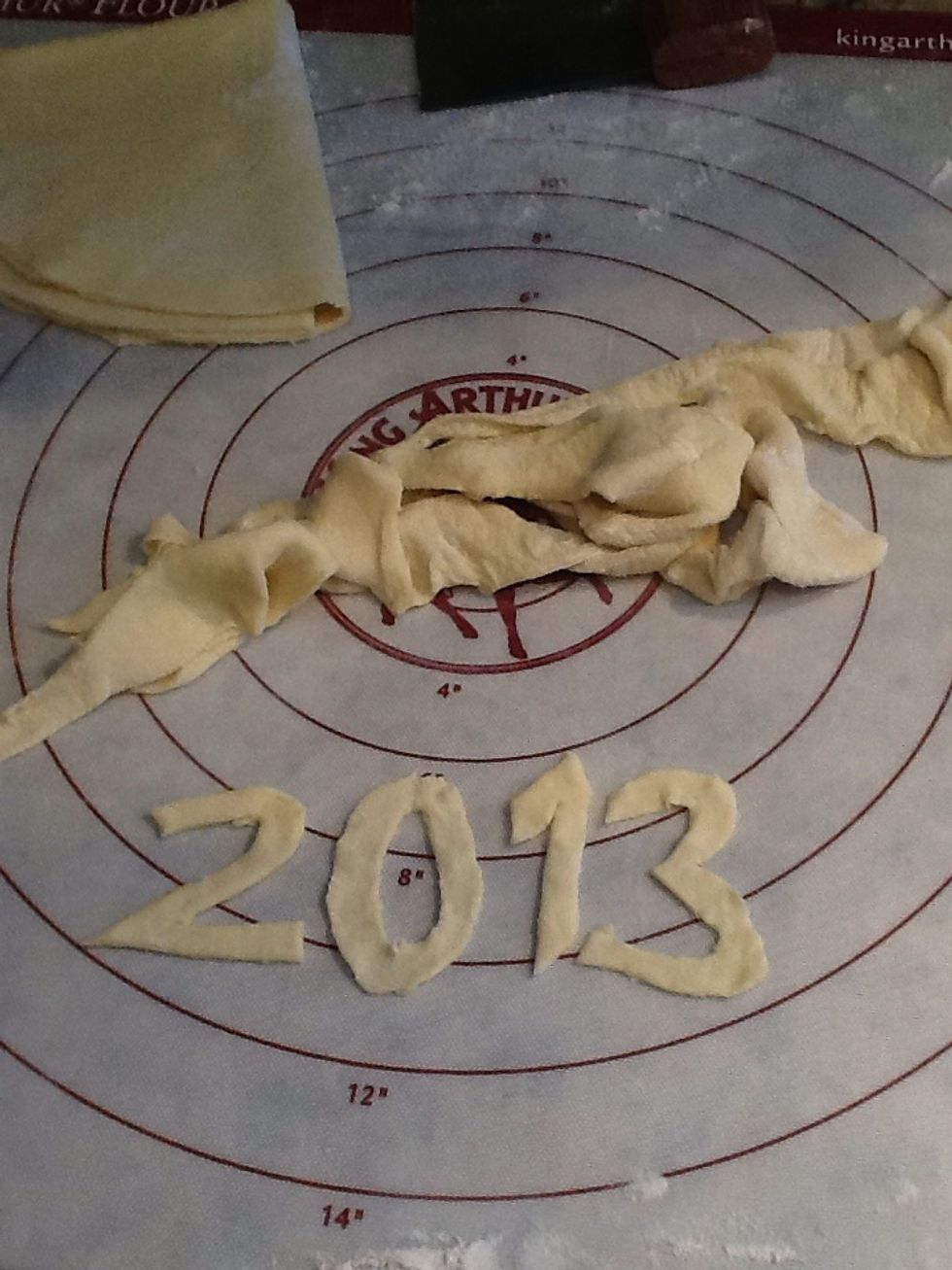 From the remaining scraps of dough, cut out designs to lay on top of cake I cut out the year 2013 and some hearts. You can use cookie cutters too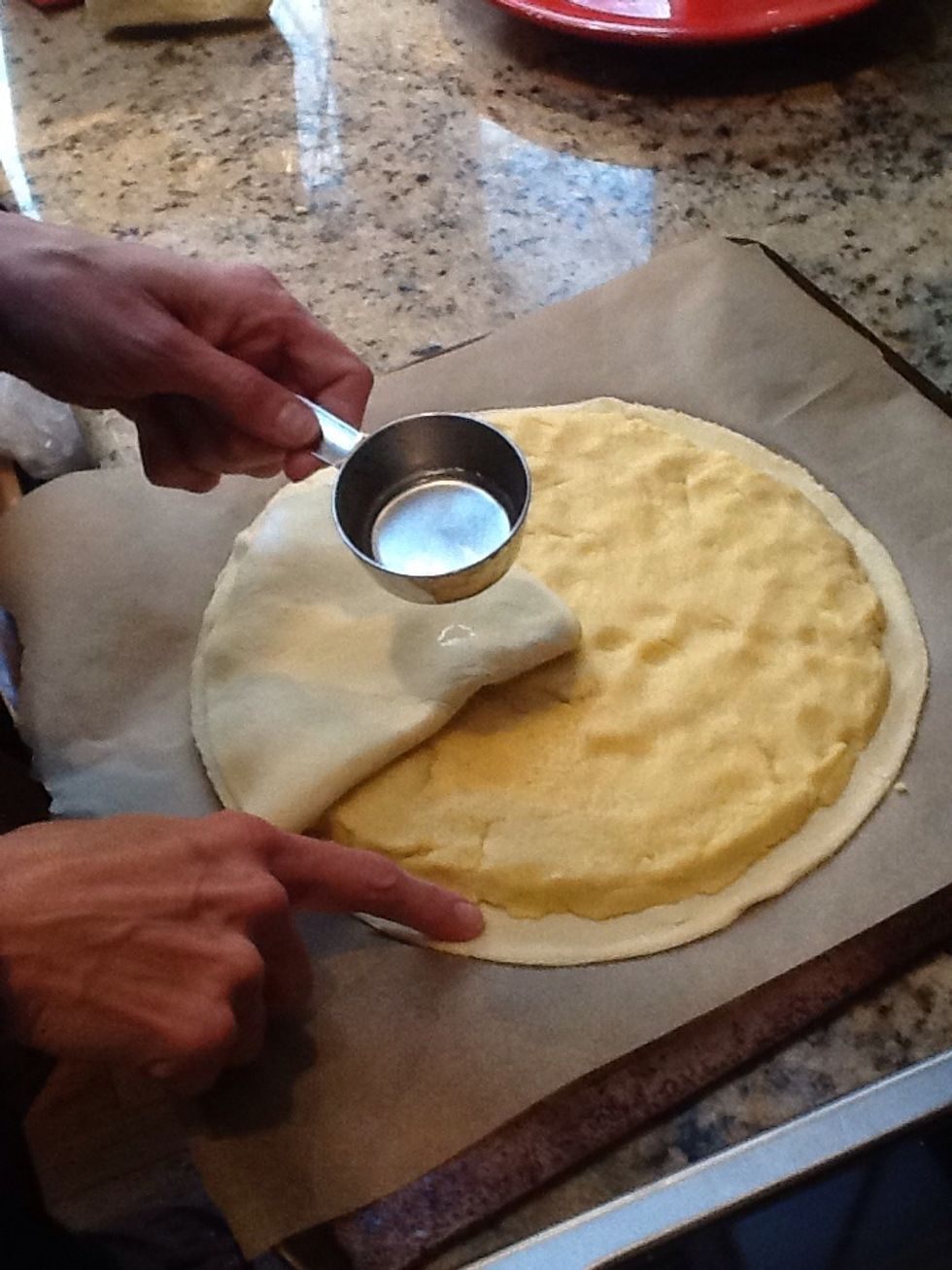 Place the second pastry on top of the creamed almond mixture after wetting the 1/2 inch margin with water with your index finger.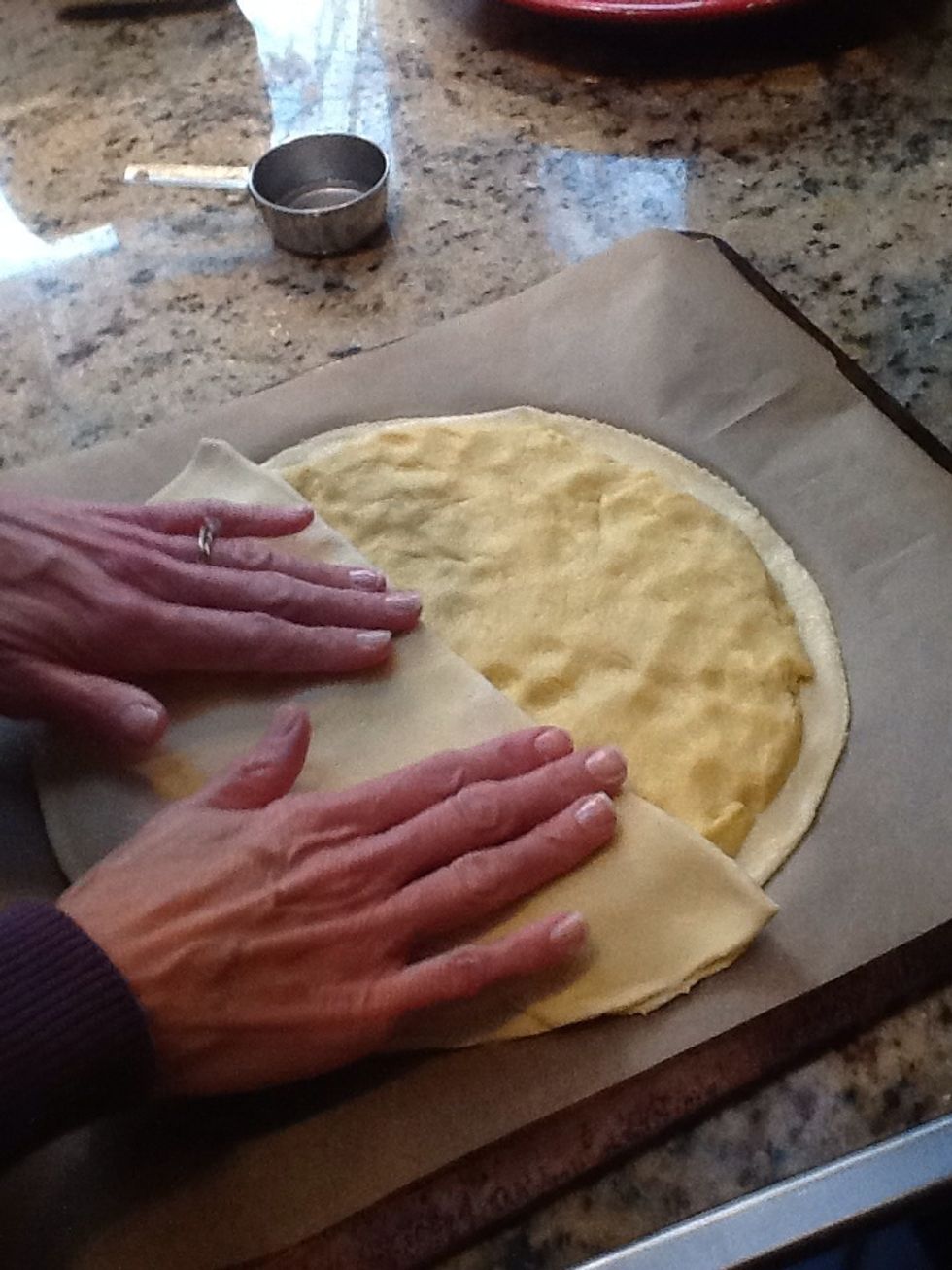 Unfold carefully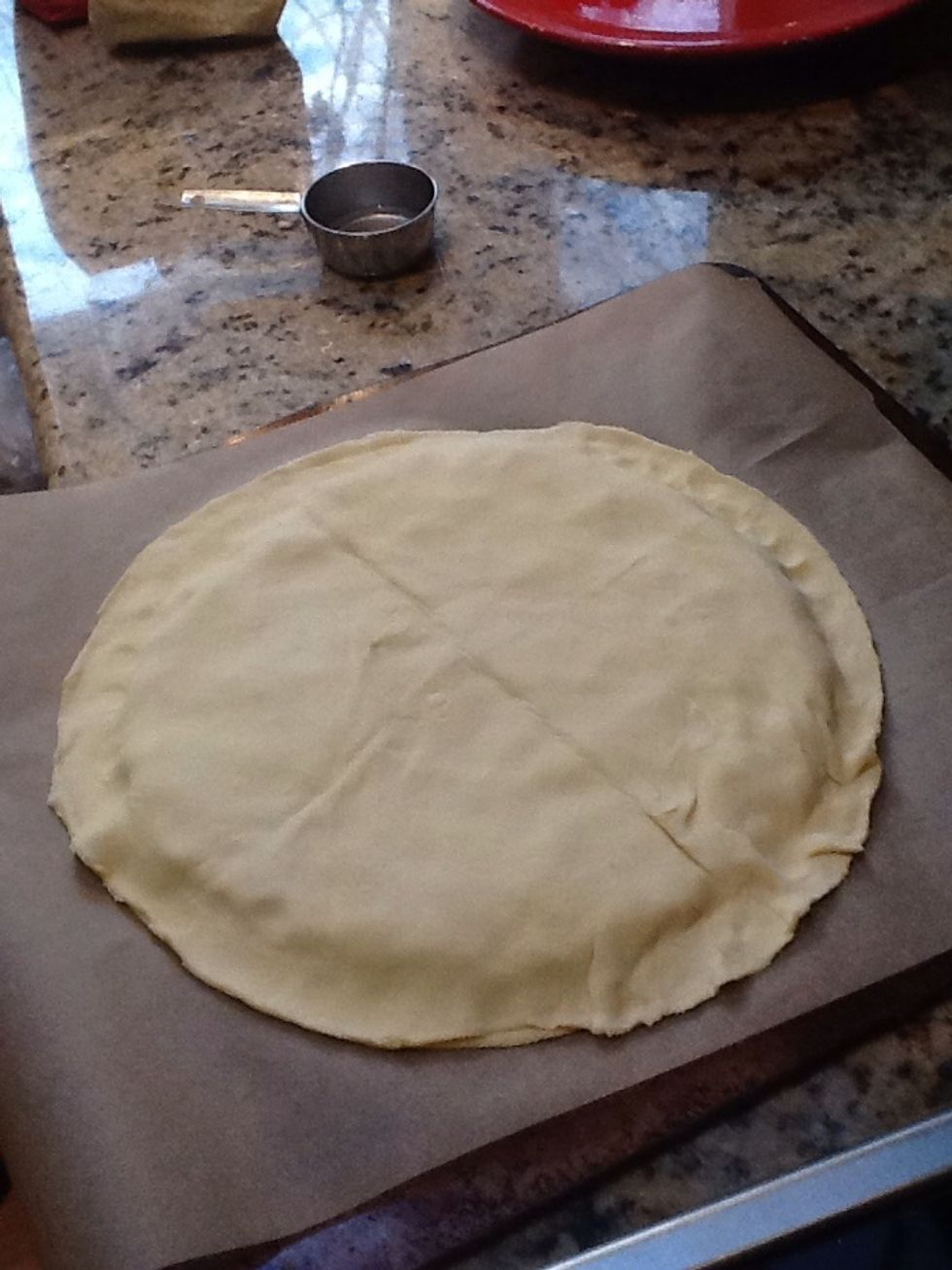 It should look like this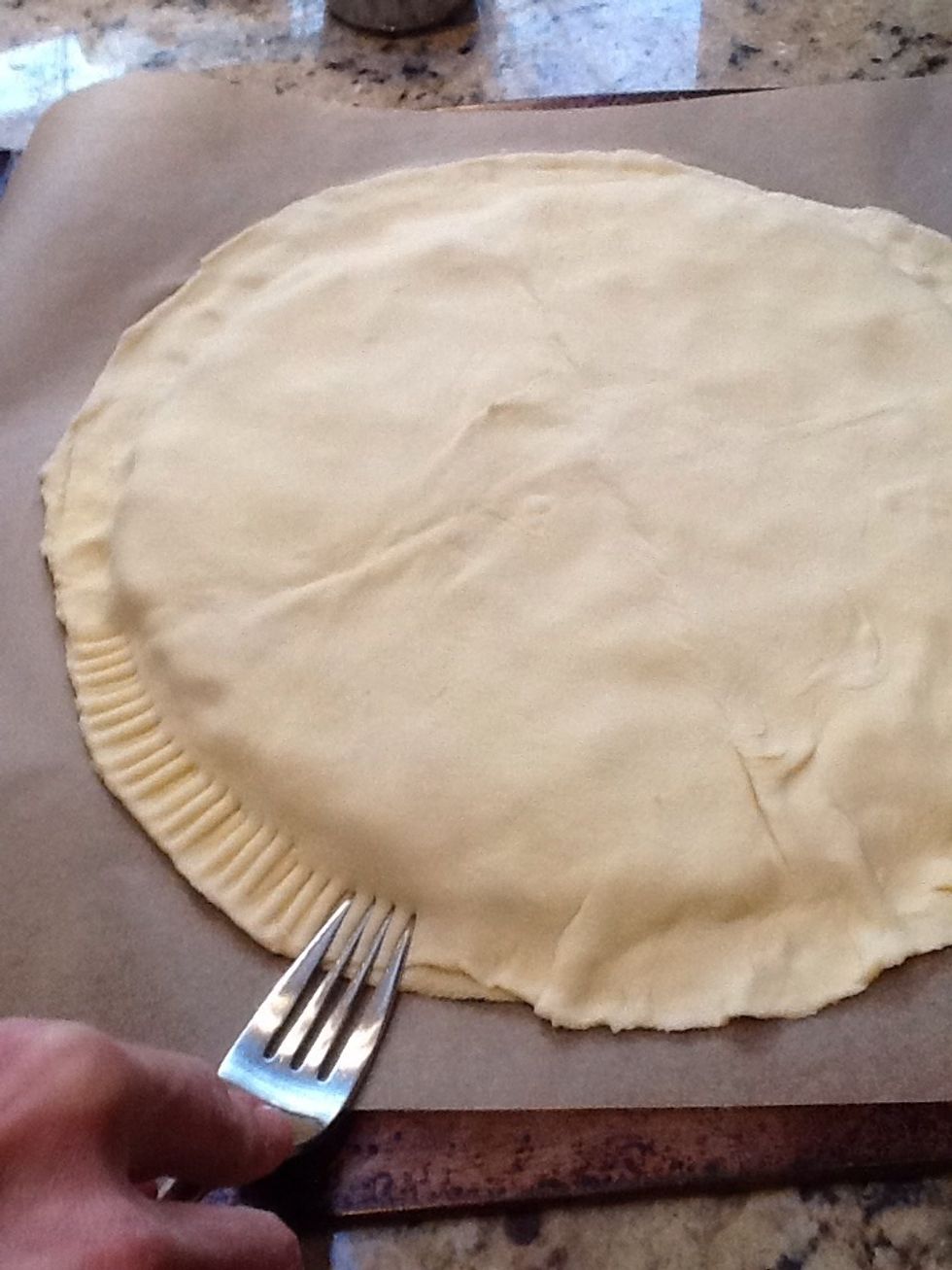 Press the edges together with a fork to ensure it seals to bottom layer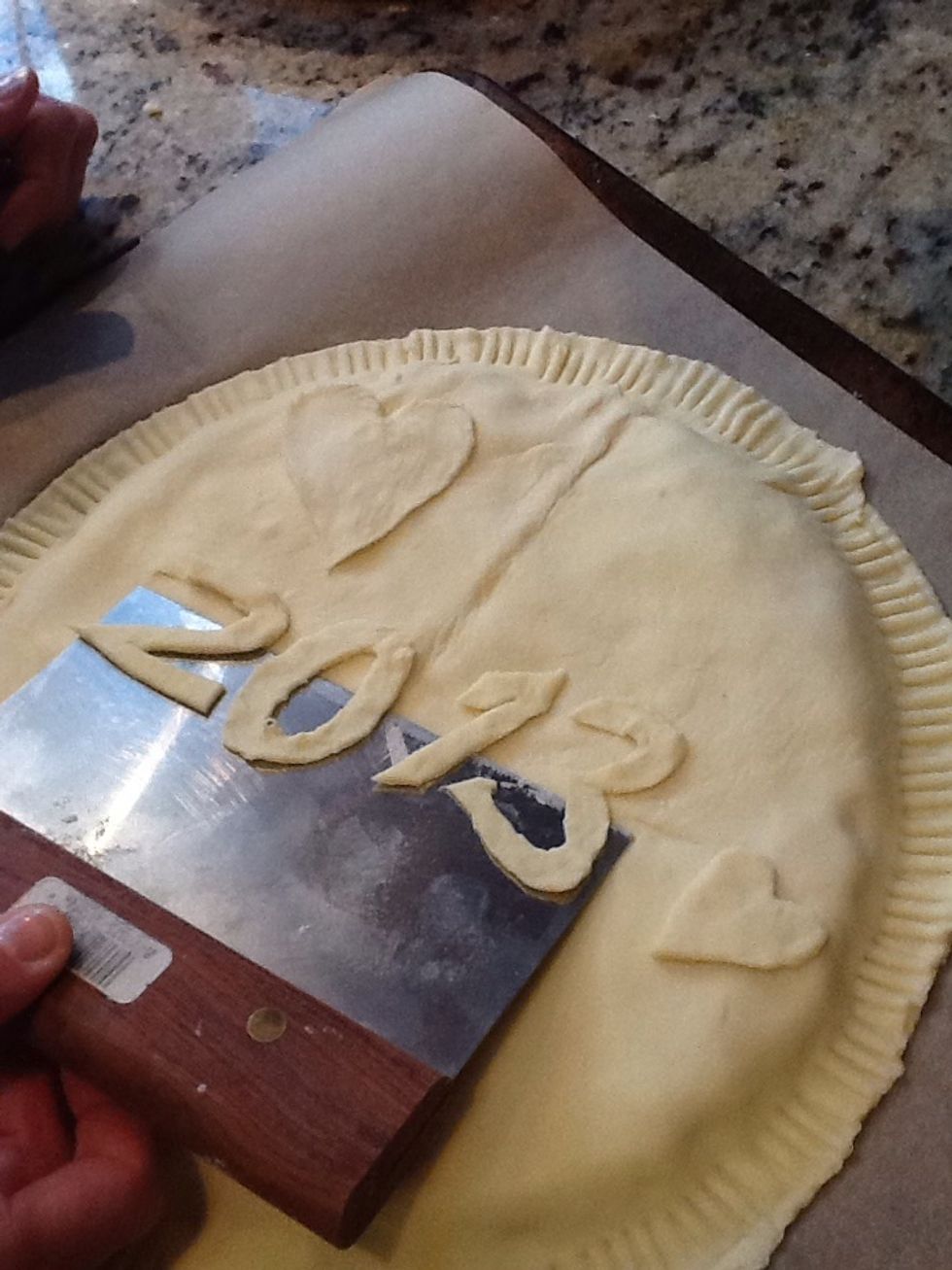 Add your cutout decorations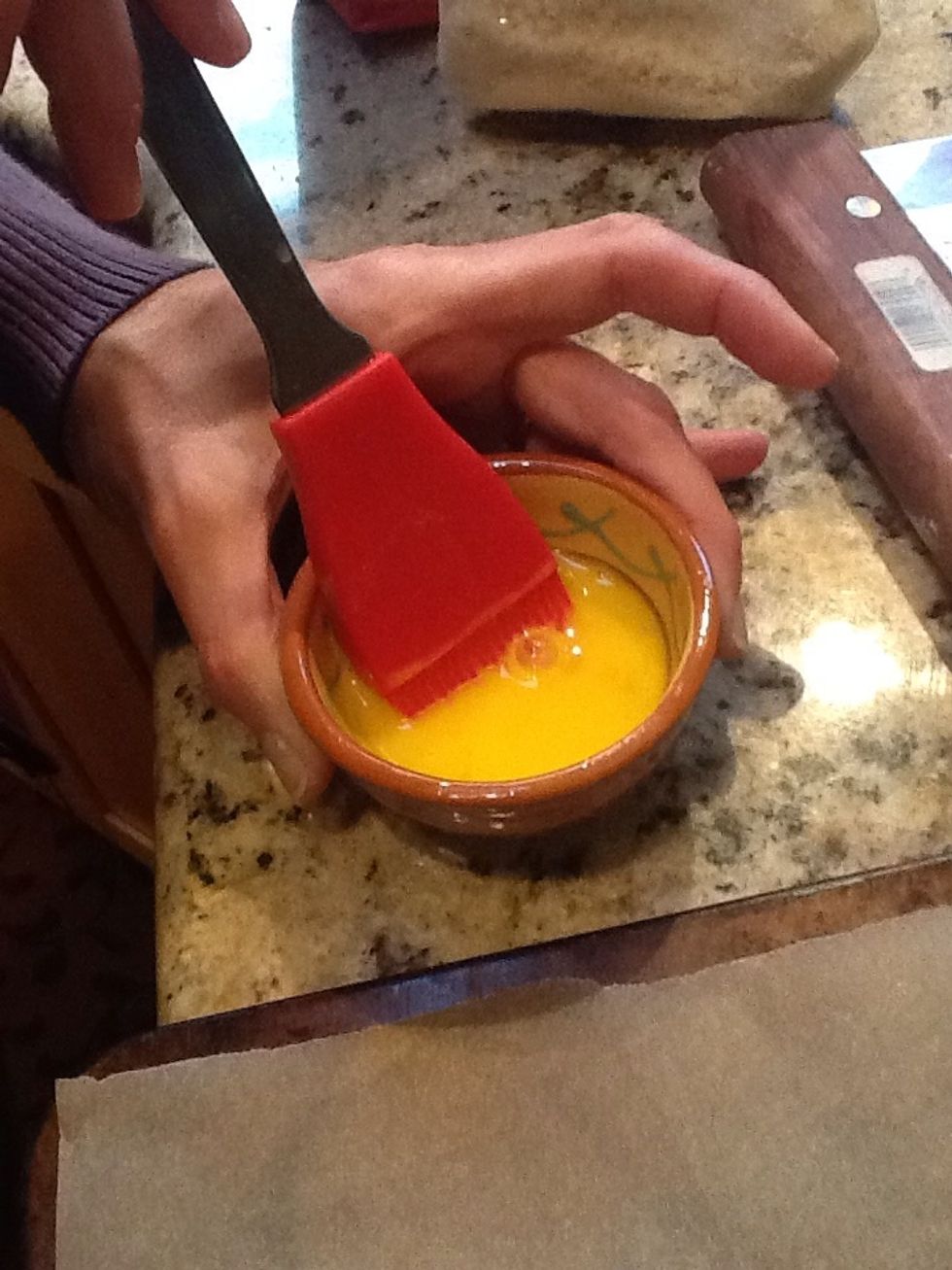 Mix egg yolk and water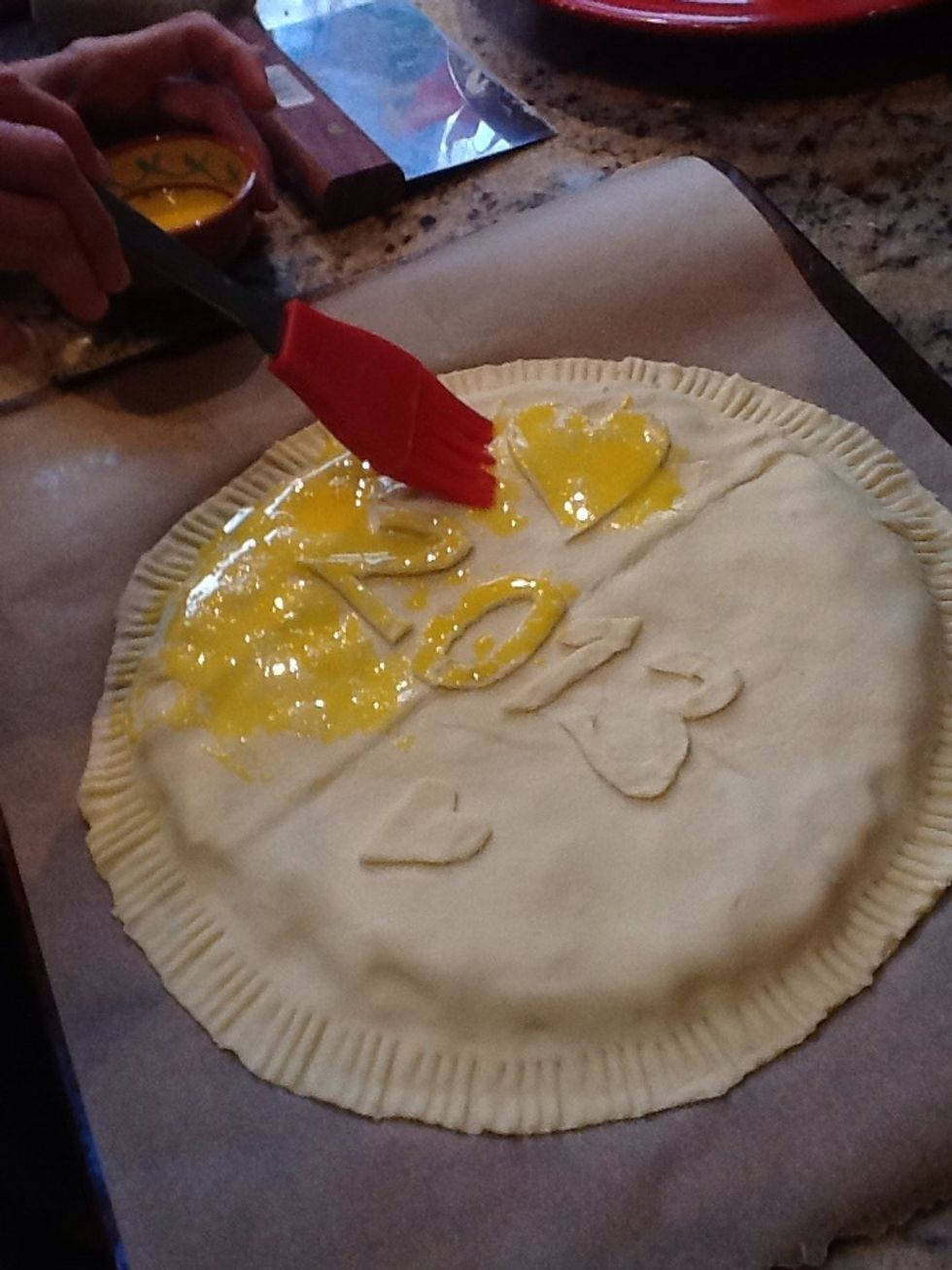 And spread gently across the top of the galette You can use some of the egg yolk to stick down the decorations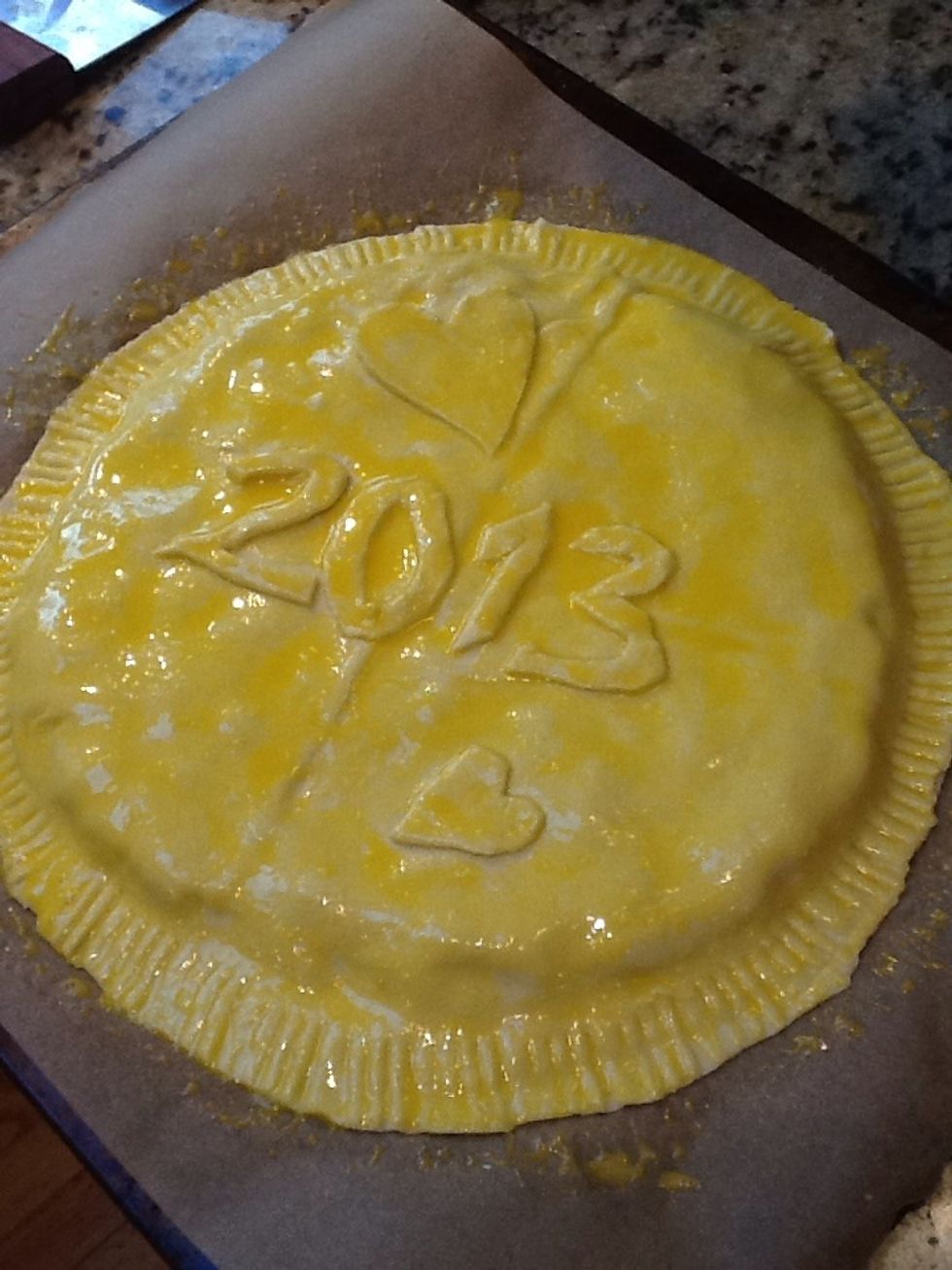 It should look like this, place in the oven preheated to 400F for 30/35 minutes.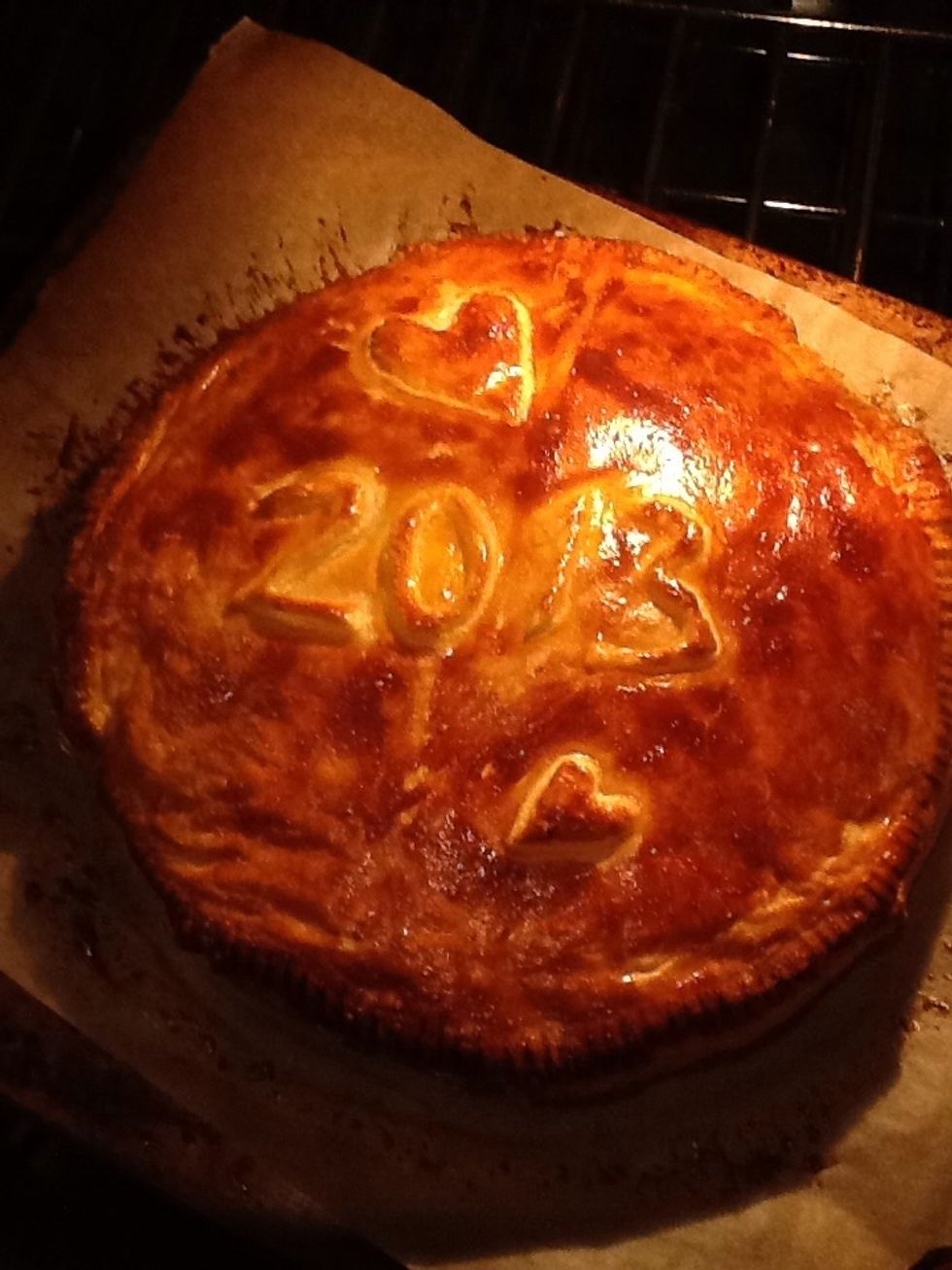 It will puff up in the oven and come out toasty brown.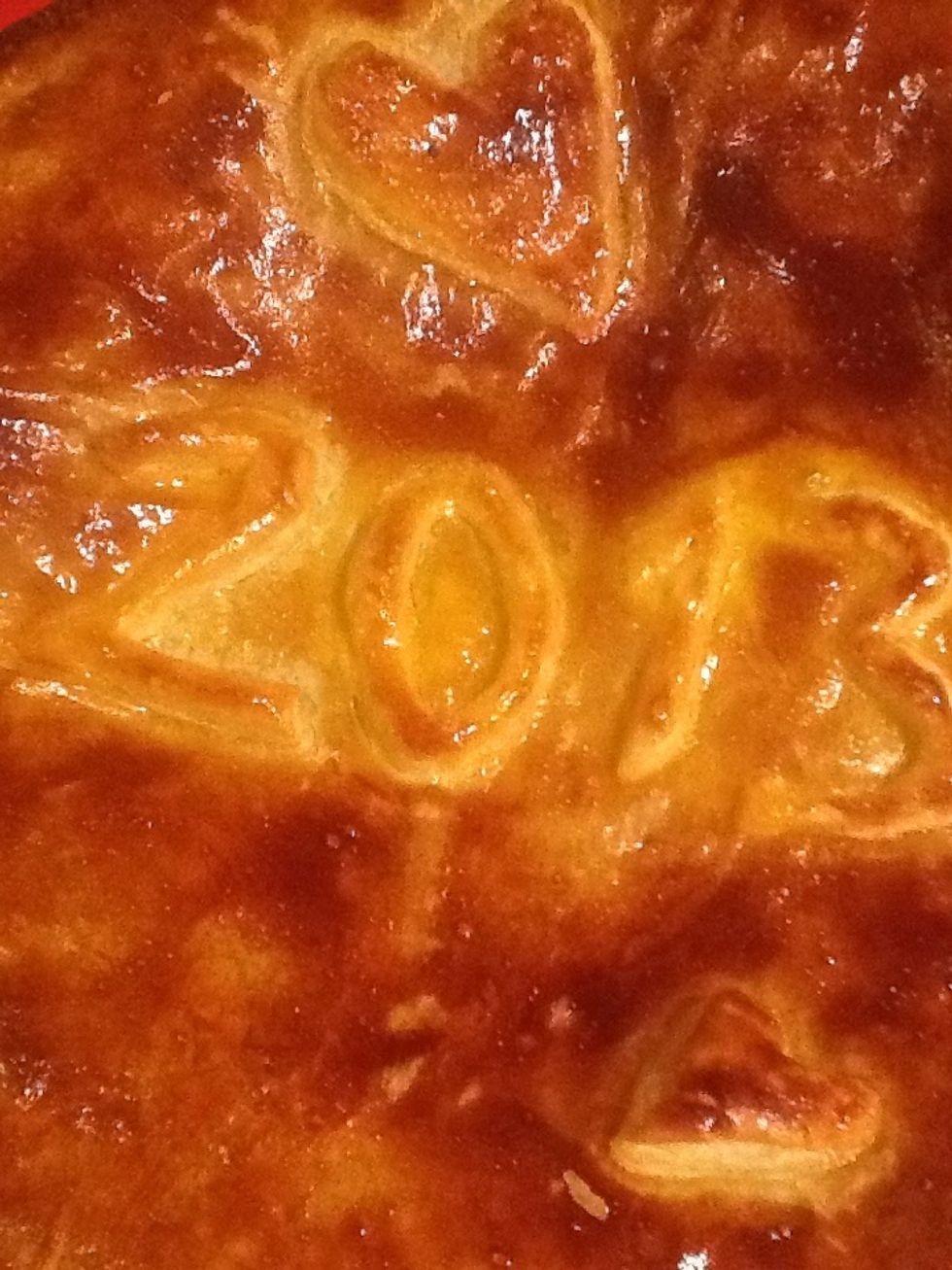 Happy new year!
1.0lb Puff pastry
2/3c Almond paste
6.0Tbsp Unsalted butter
1/2c Sugar
1/2tsp Salt
2.0 Large egg yolks
1.0tsp Vanilla extract
1/3c All purpose flour
1/2c Almond flour
1.0 Large egg yolk
1.0tsp Cold water