How to make a g45 double picture frame with ladies diary
Make a G45 Double Picture Frame With Ladies Diary
9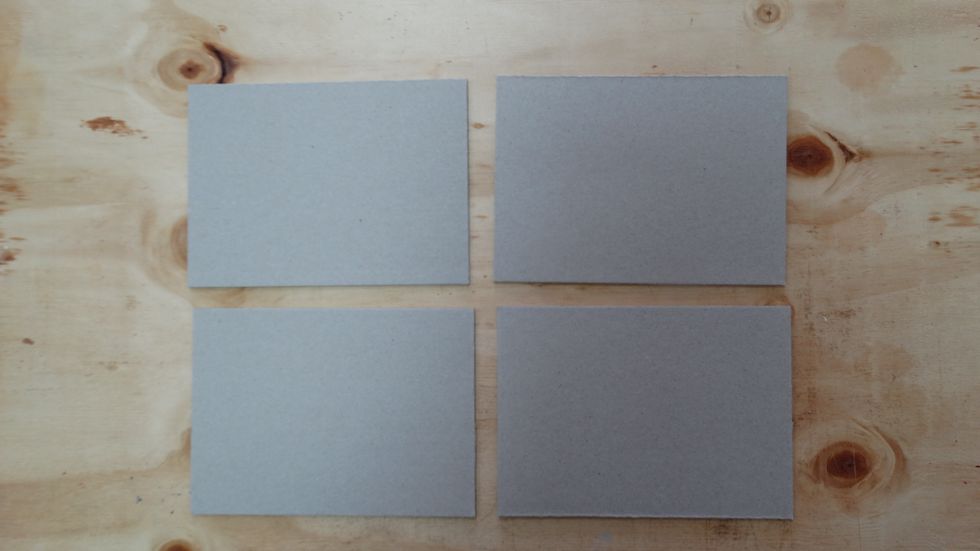 Cut the four chipboard pieces.
Draw with a pencil the lengths in each side. 0,80" and cut the inside square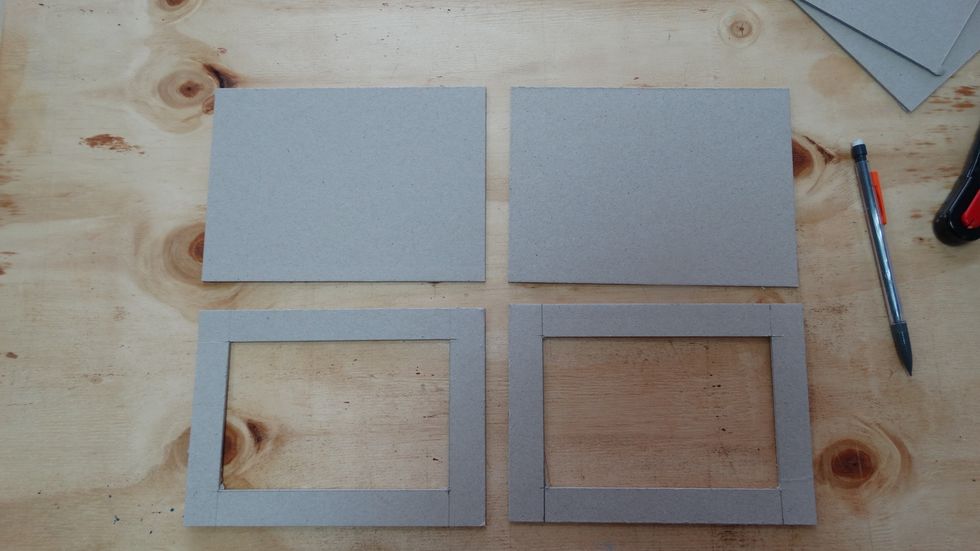 Now, you have your chipboard like this.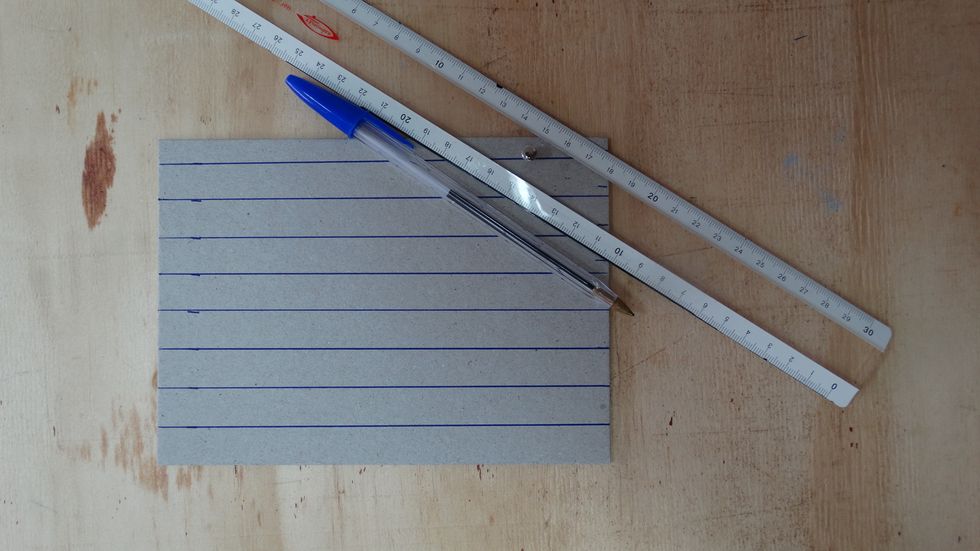 After drawing with your rule, cut stripes 0,60"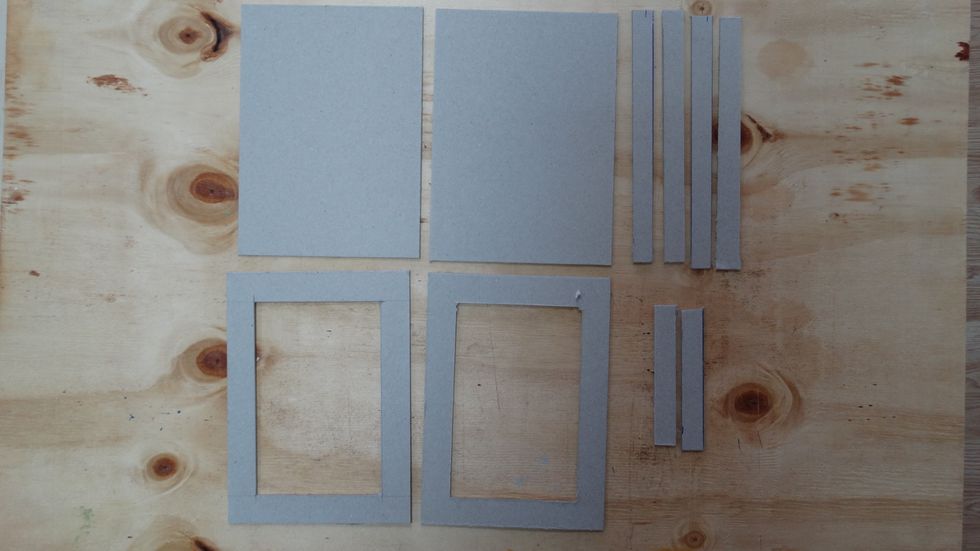 Well done! It is easy, isn,t it?
Now, stick with glue the thinest stripes on each side and on the bottom as well. The part on the top is with no chipboard for putting the photos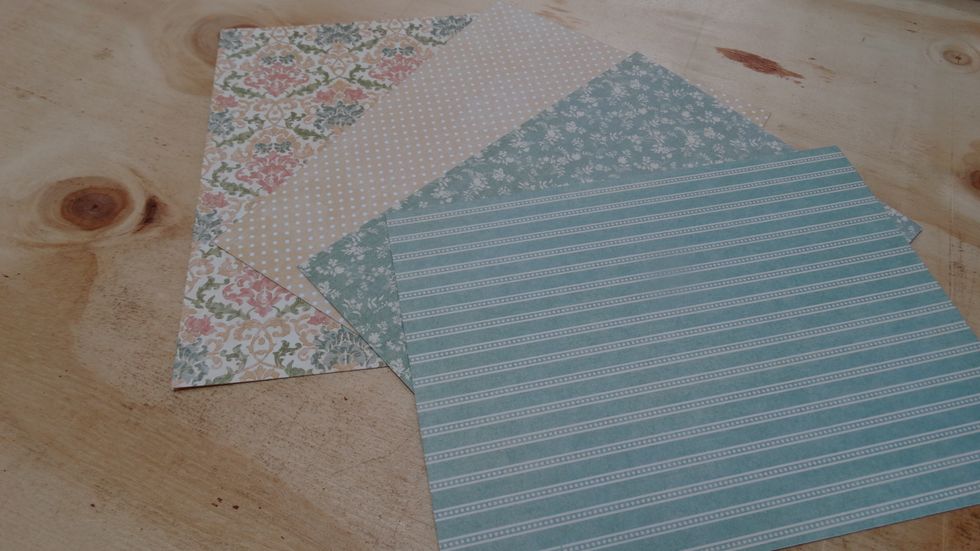 After choosing the papers, cut four pieces of 6,30x8,26" and two pieces of 5x6,80"
Stick the chipboard at the center of the papers
To wrap the chipboard frames you have to cut the corners in this way to get perfect corner ends.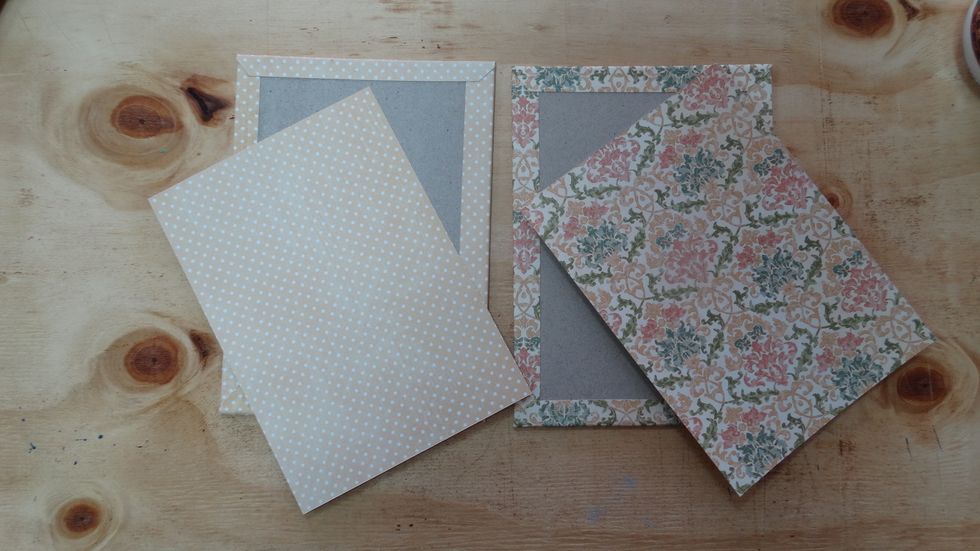 Cover with paper the back parts of the frame.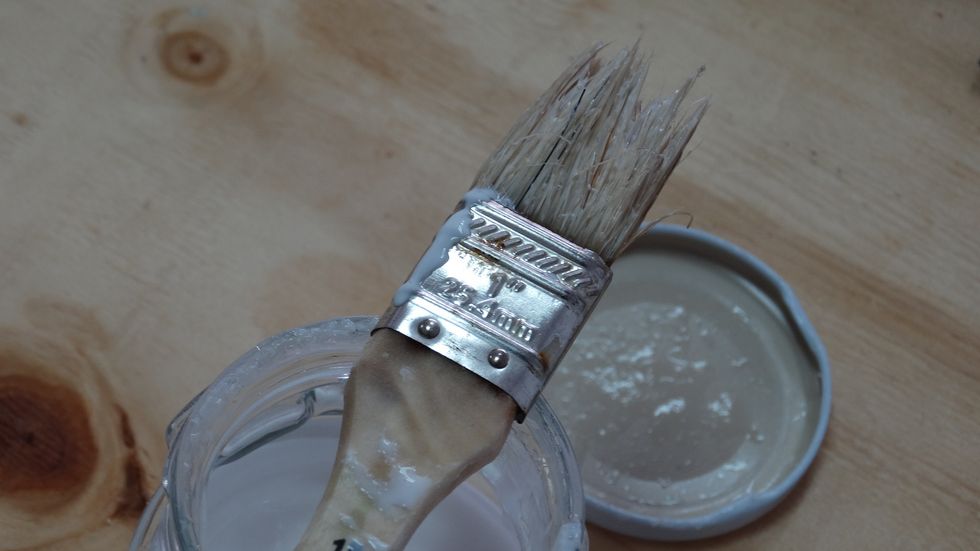 I always use book binding glue to stick my works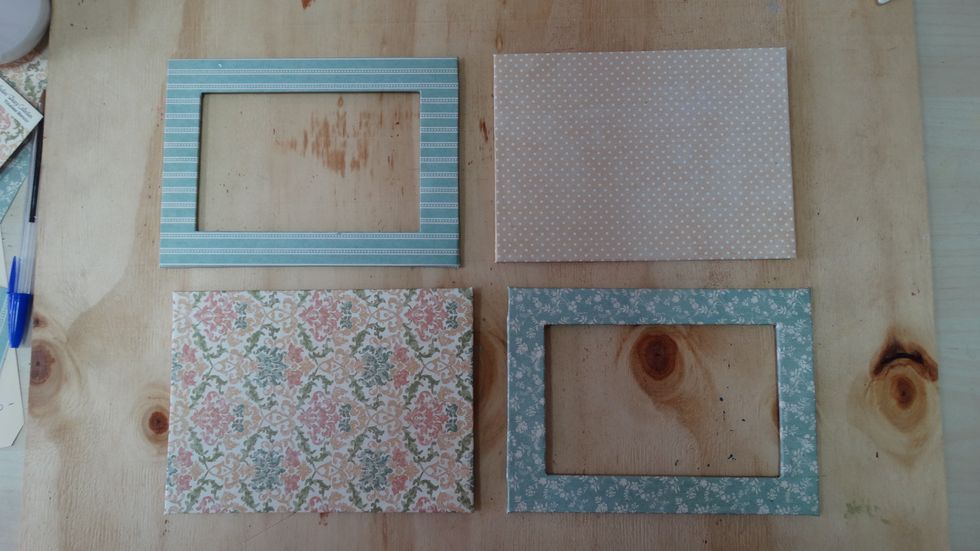 Now, you have all your chipboards covered with paper!!!!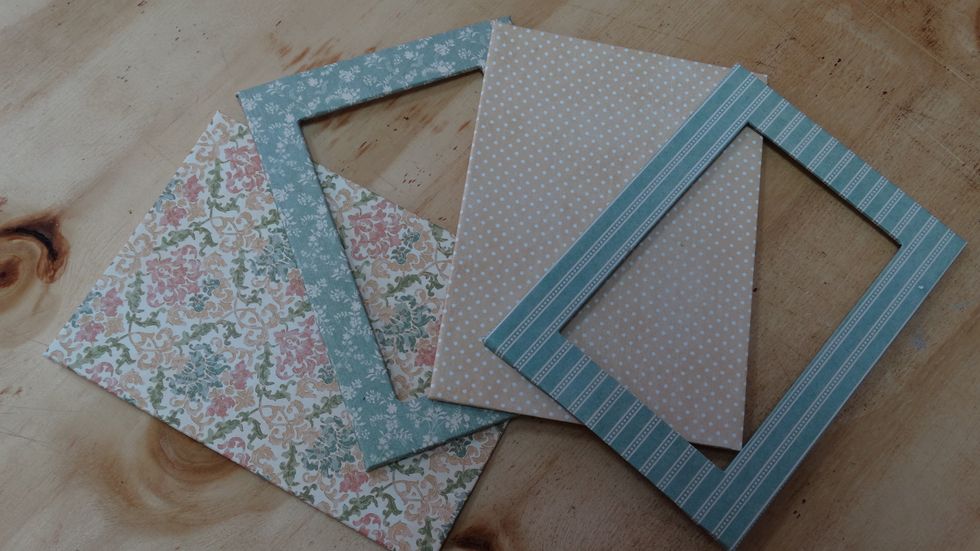 READY TO BUILD !!!!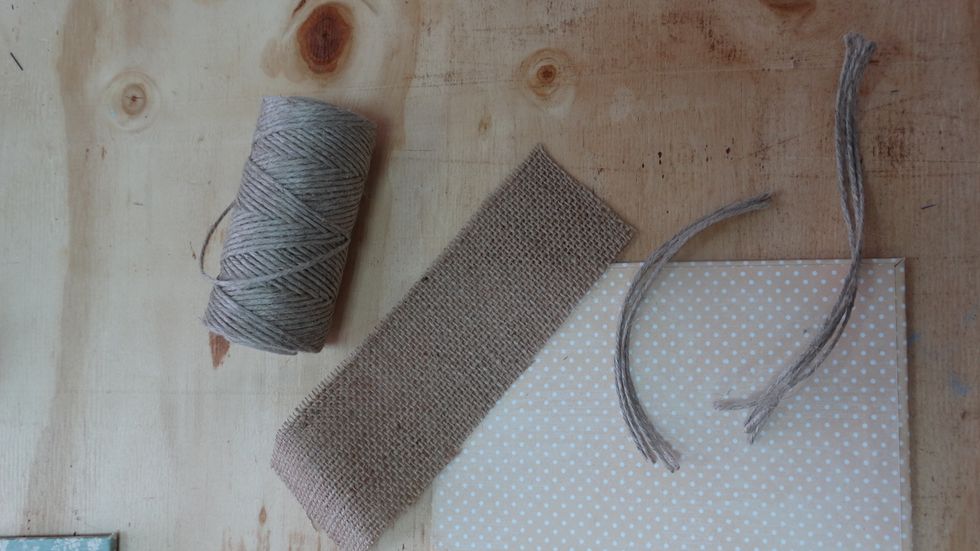 We cut a piece of jute ribbon 3¨x 6,80¨and a piece of cord to close the frames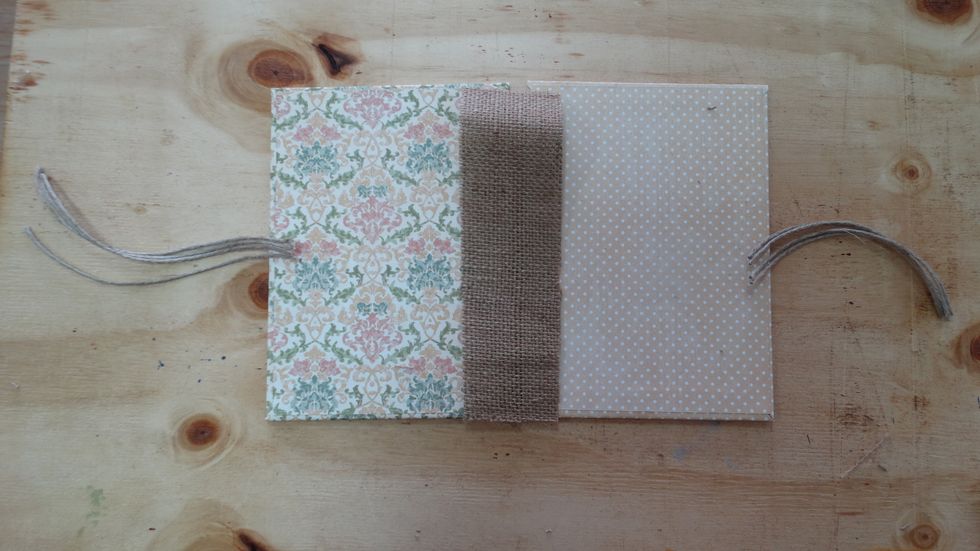 You have to put them as you see at this photo; don`t forget to maintain a space between the two bases before sticking the jute ribbon.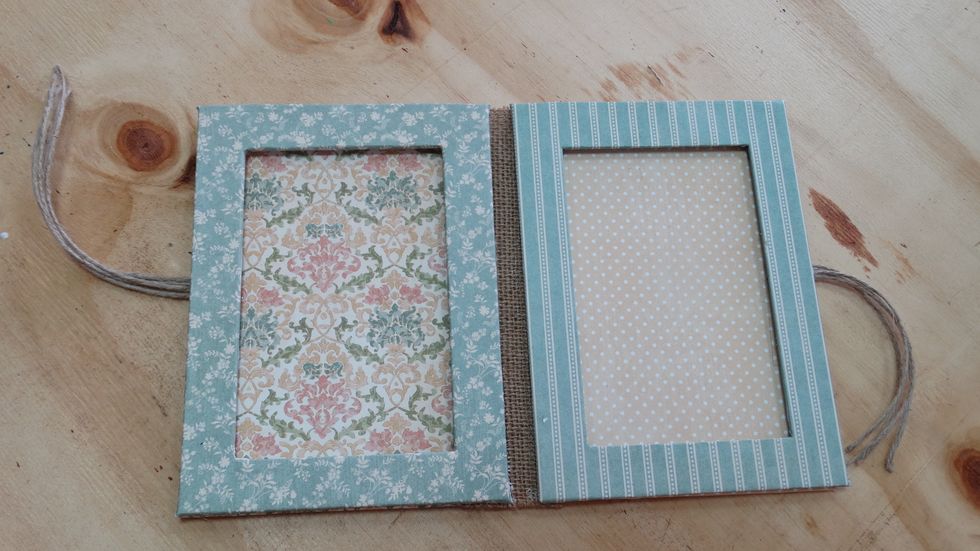 Place the frames coincinding with the bases.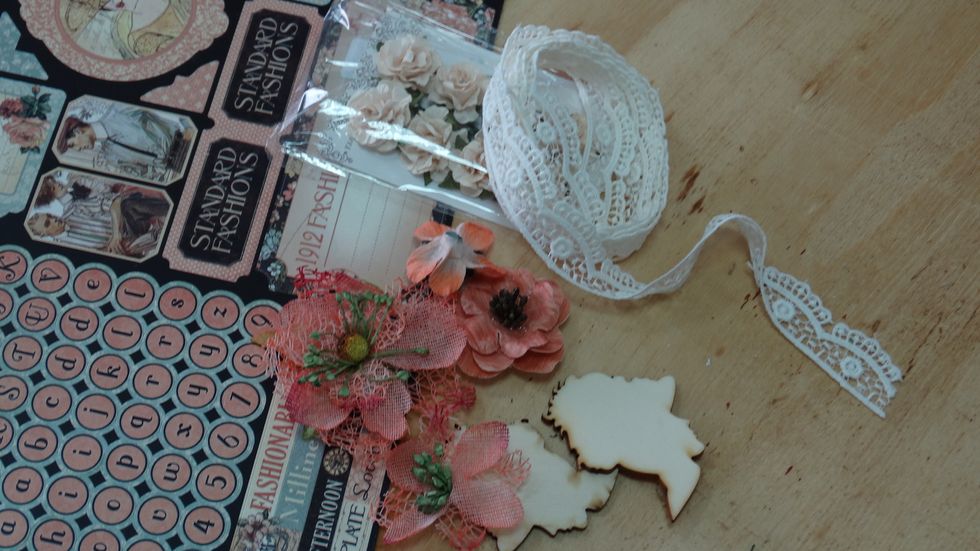 It´s time to decorate!!!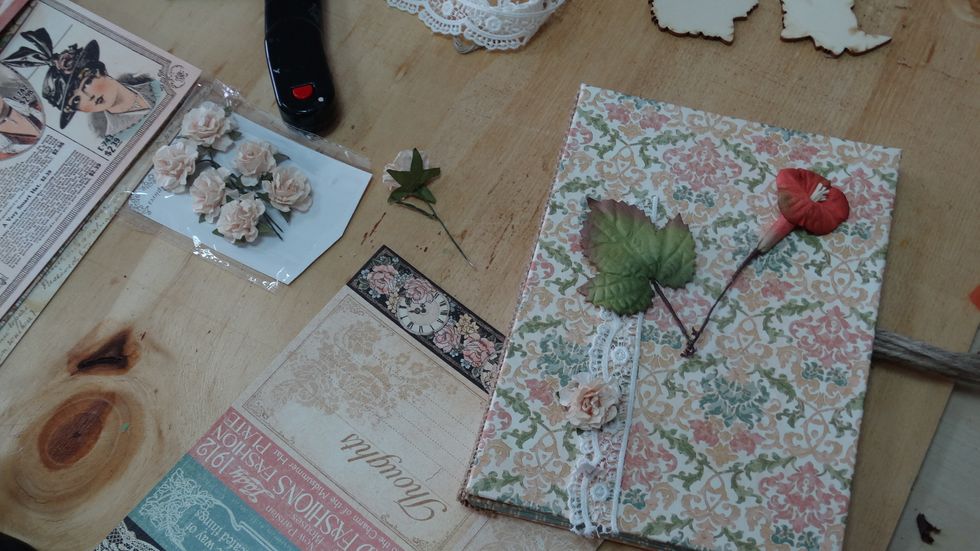 You can use whatever you want, but I have used paper flowers using a Donna Salazar Die cut (Spellbinders)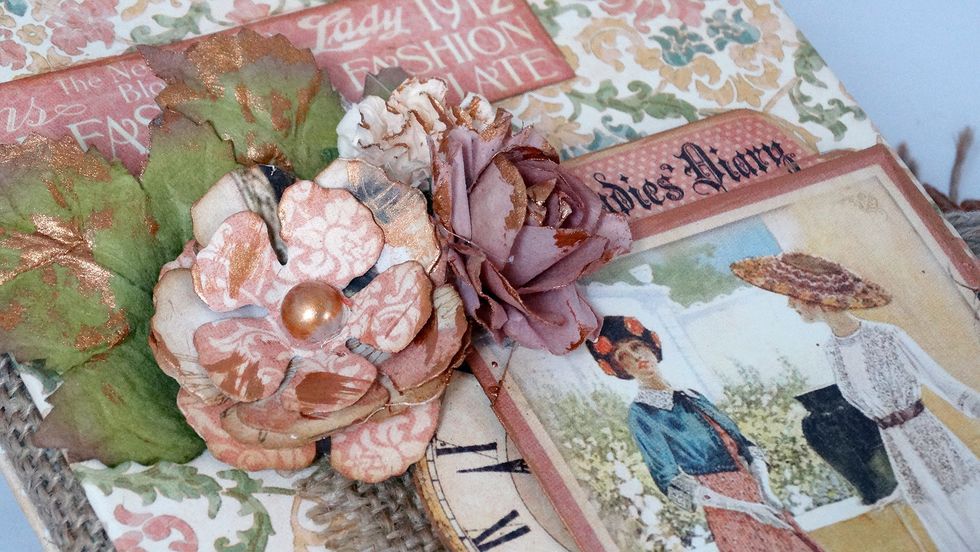 Trick: you can give some brilliant touchs with metallic paints, pigments, etc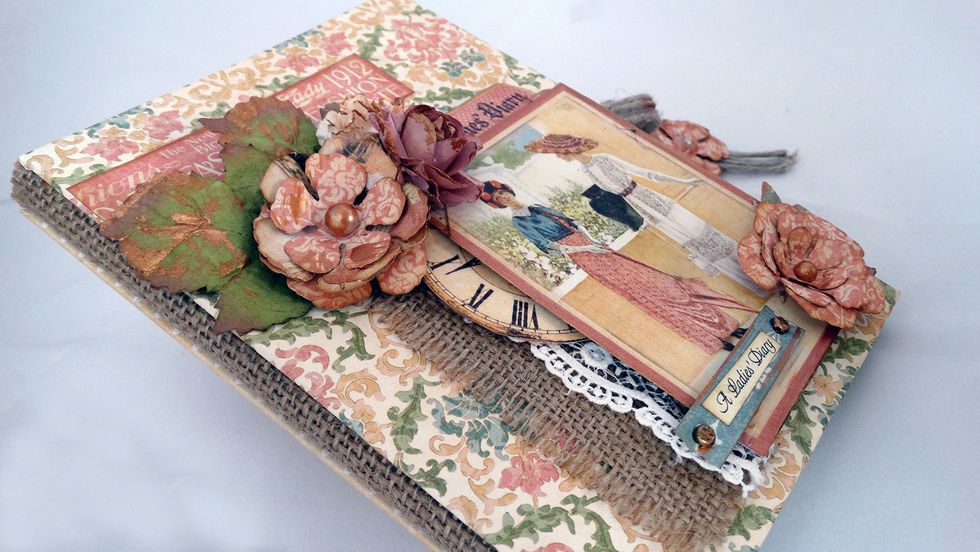 Here it is our picture frame closed. ---- it looks like a mini-álbum !!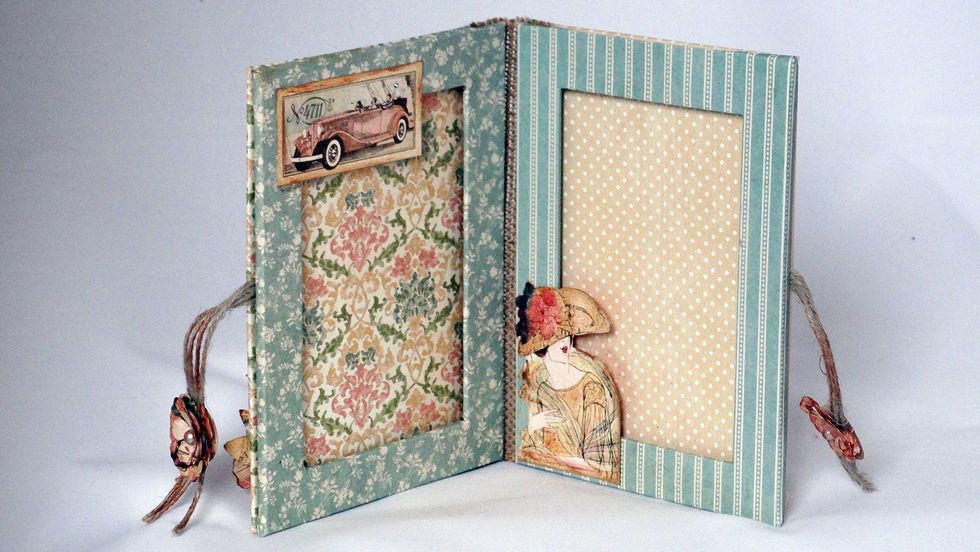 ...and here it is open. --Now, you can use it with your favourite photos...and enjoy !!!!!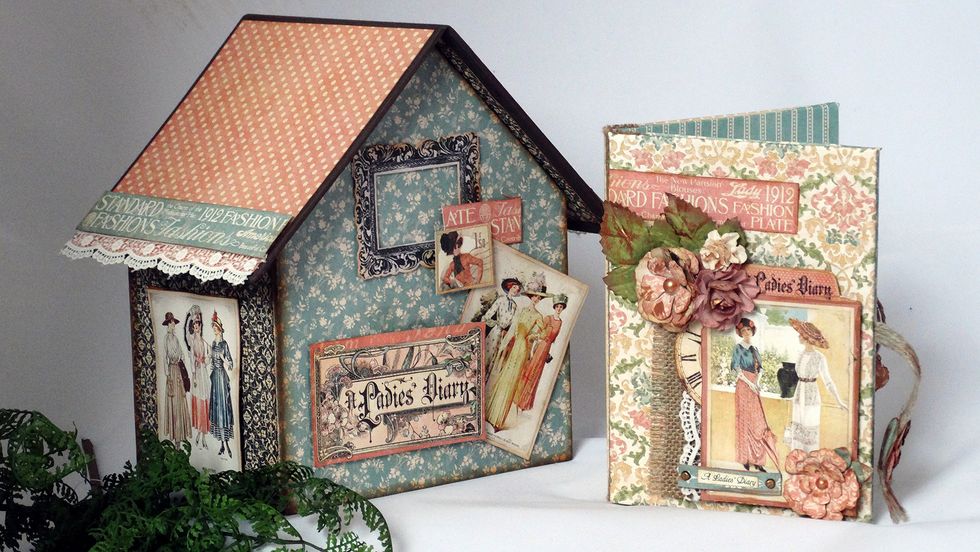 Complete your decorations with other creations to give awesome details to your home.
4.0part chipboard pieces 5,10" x 7,10"
4.0part chipboard pieces 0,60"x5,10"
2.0part chipboard pieces 0,60x3,90"
1.0 Cutter
1.0 Ruler
5.0 papers from Ladies Diary DCE
1.0m Jute ribbon
1.0m Lace ribbon
2.0 Paper flowers
1.0 green leaves
1.0m Jute cord
1.0 hard brush
book binding glue
some brads, pearls, etc for decoration