How to make a g45 by the sea gypsy laser cuts house shrine box
Make a G45 by the Sea Gypsy Laser Cuts House Shrine Box
19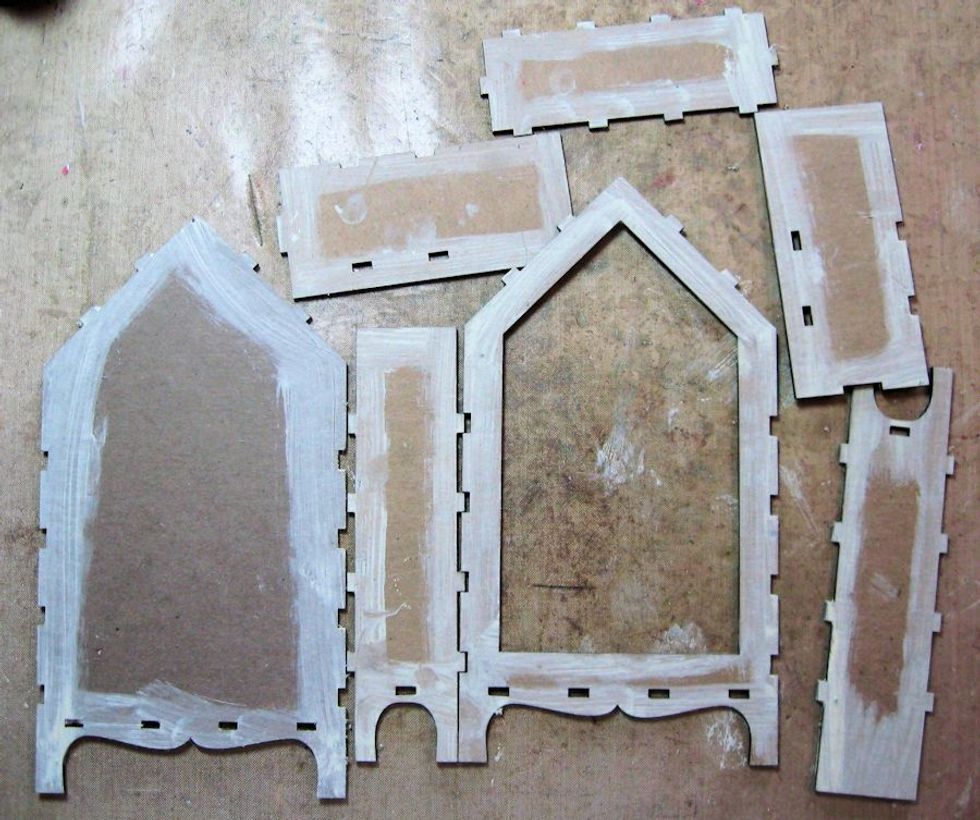 Paint the edges of both sides of the House Shrine pieces with Antique Linen Distress Paint.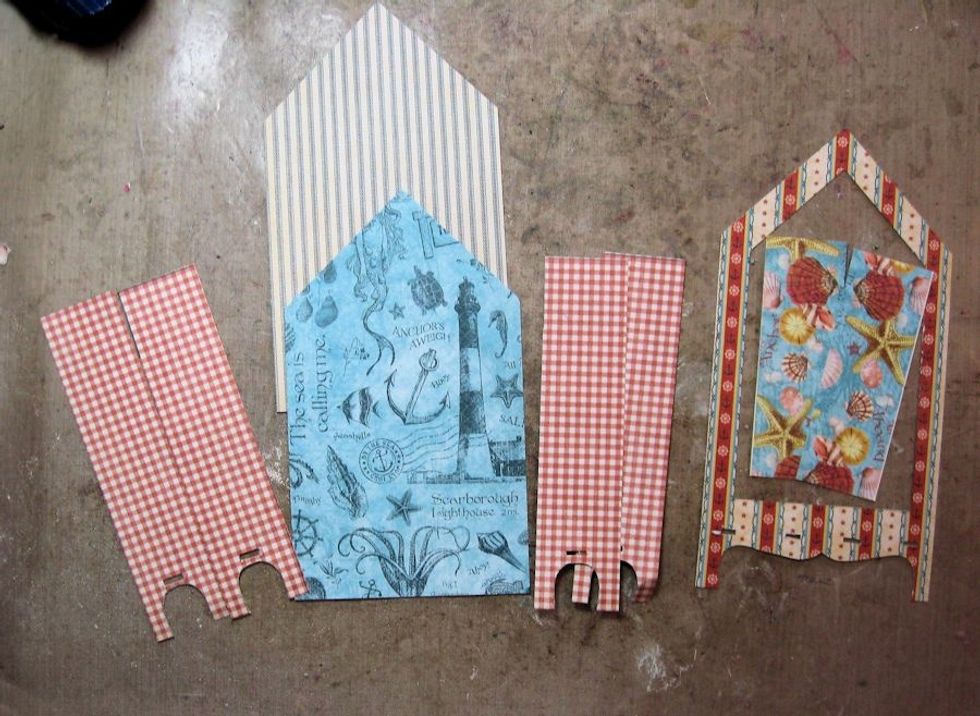 Using the house shrine pieces as a template, trace onto papers from Graphic 45 8x8 By the Sea papers. You will need one piece to cover the front and another to cover the back.
Ink all the edges with Vintage Photo Distress Ink. Use a craft knife to cut the openings for the tabs on the house shrine.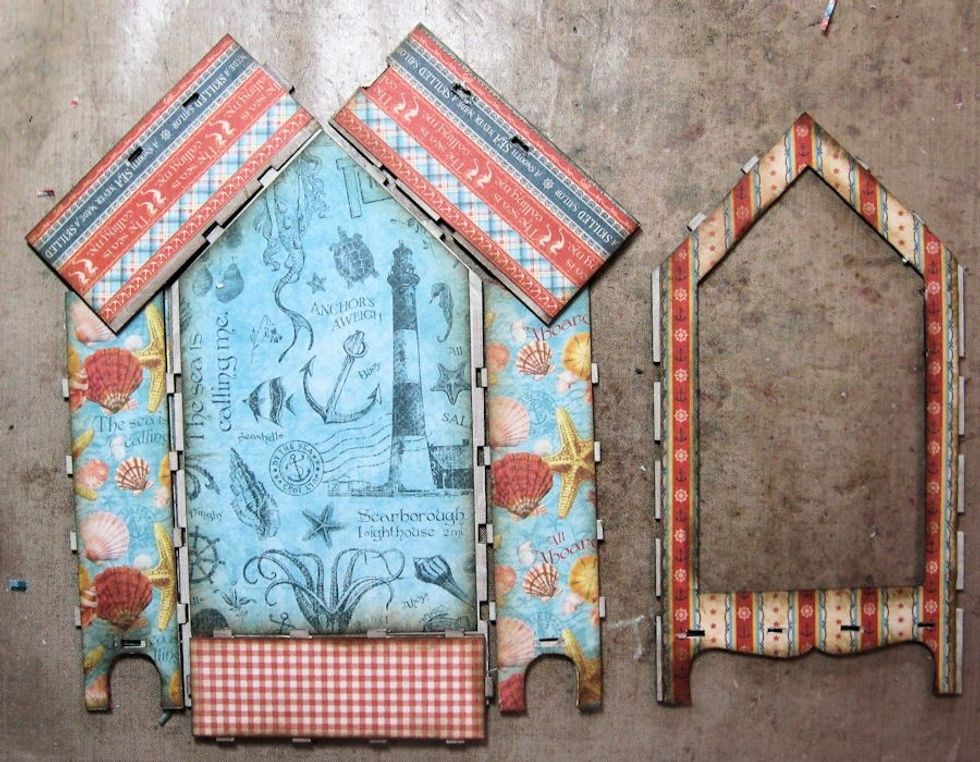 Glue the prepared pieces onto the painted chipboard as seen in this photo.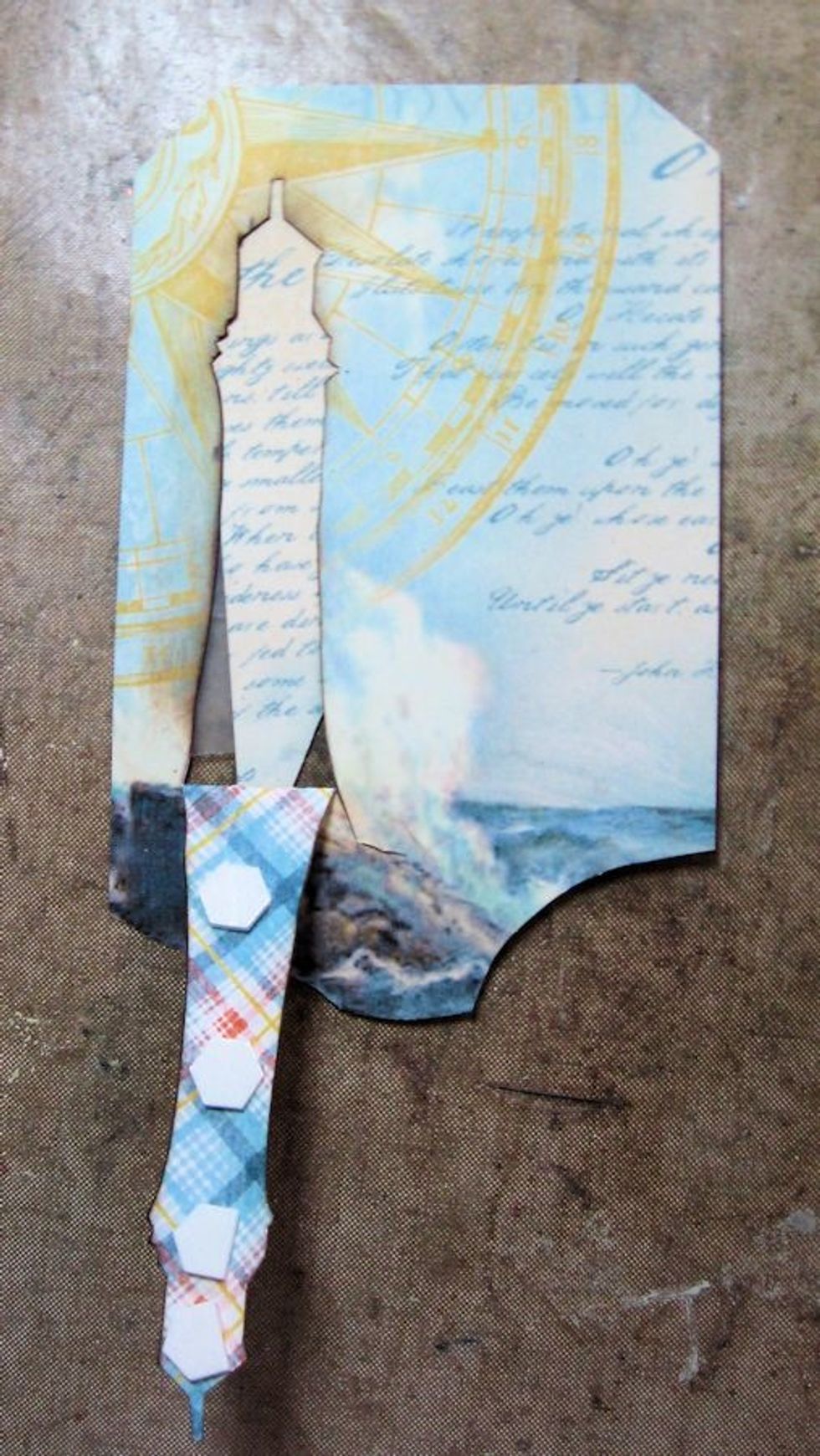 Cut lighthouse panel from 12x12 By the Sea paper slightly smaller than inside of the back wall. Use craft knife to partially cut the lighthouse. Curve edges with fingers. Ink edges. Add foam dots.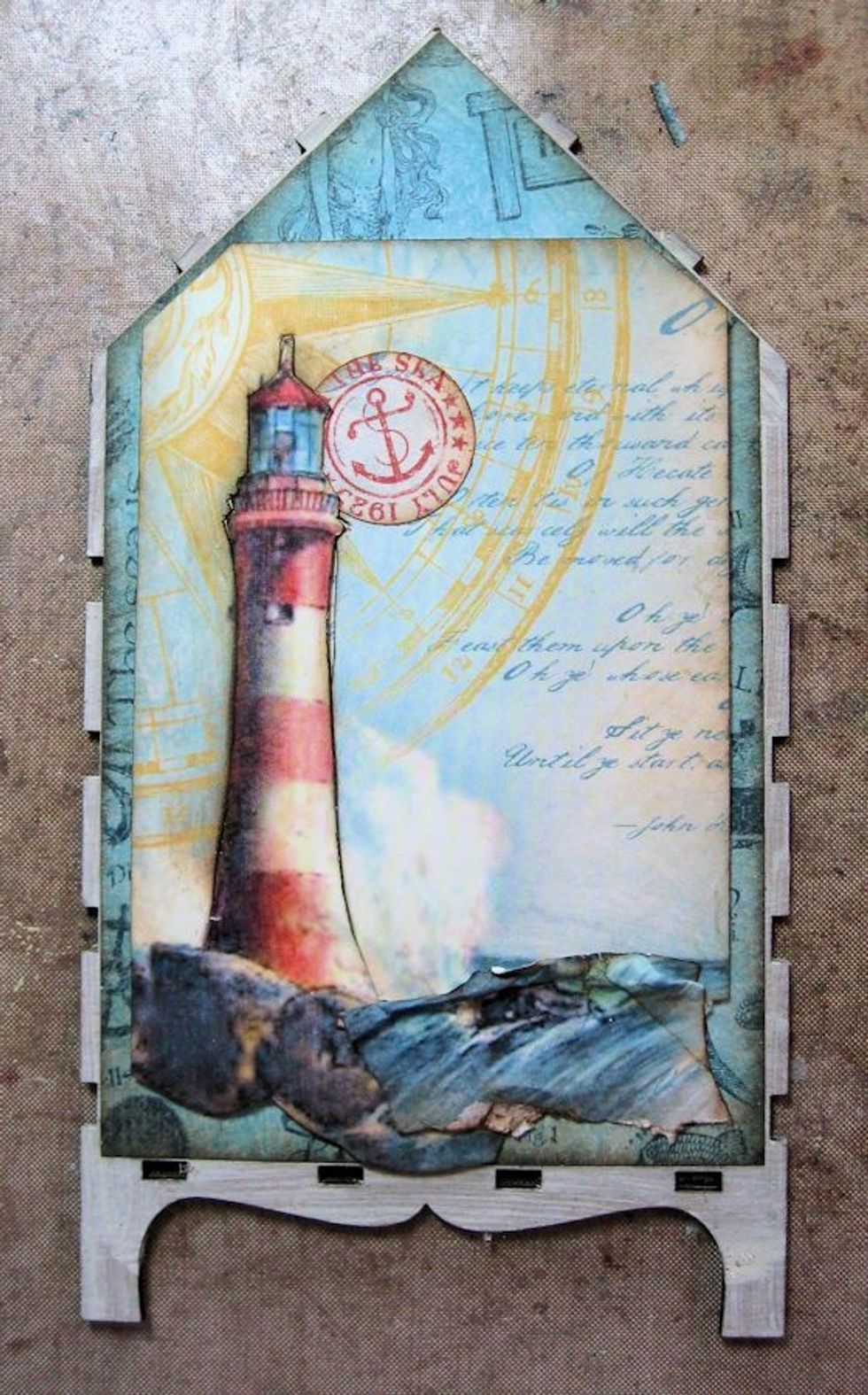 Punch out postmark and glue behind lighthouse. Tear waves paper and crumple. Add with foam dots to create dimension.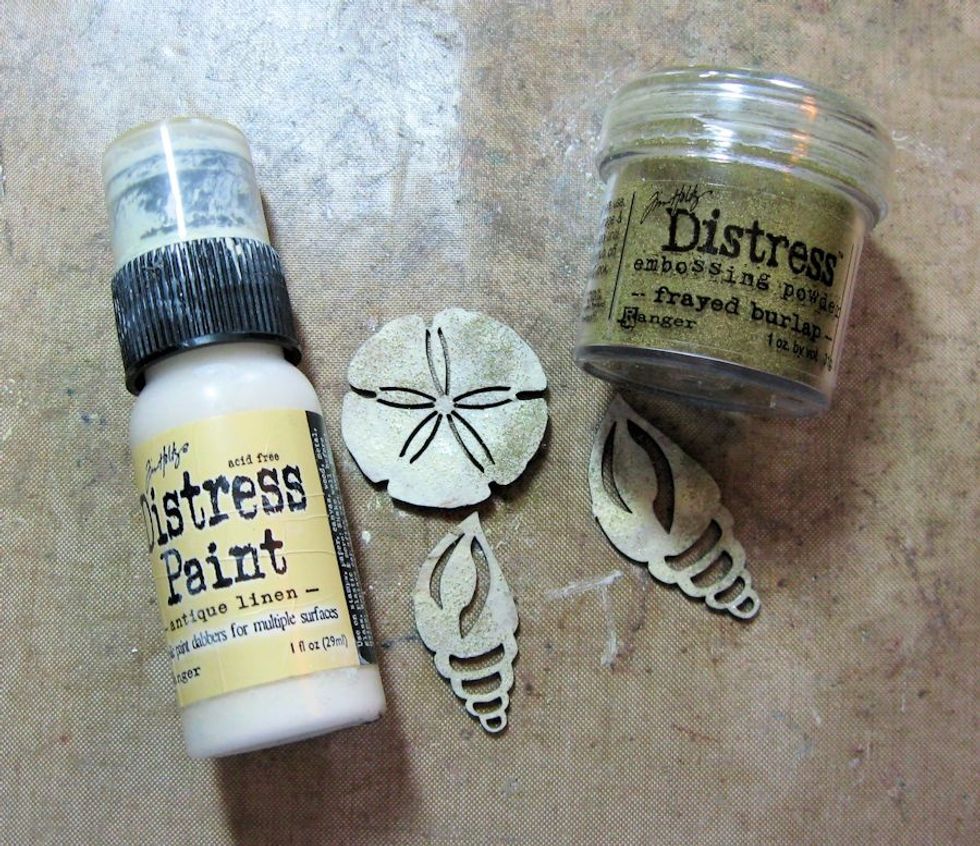 Paint Sand dollar and shell chippies with Antique Linen. Sprinkle with Frayed Burlap Distress EP. Heat set.
Pant star fish chips with Antique Linen. Heat emboss with Aged Copper Embossing Enamel.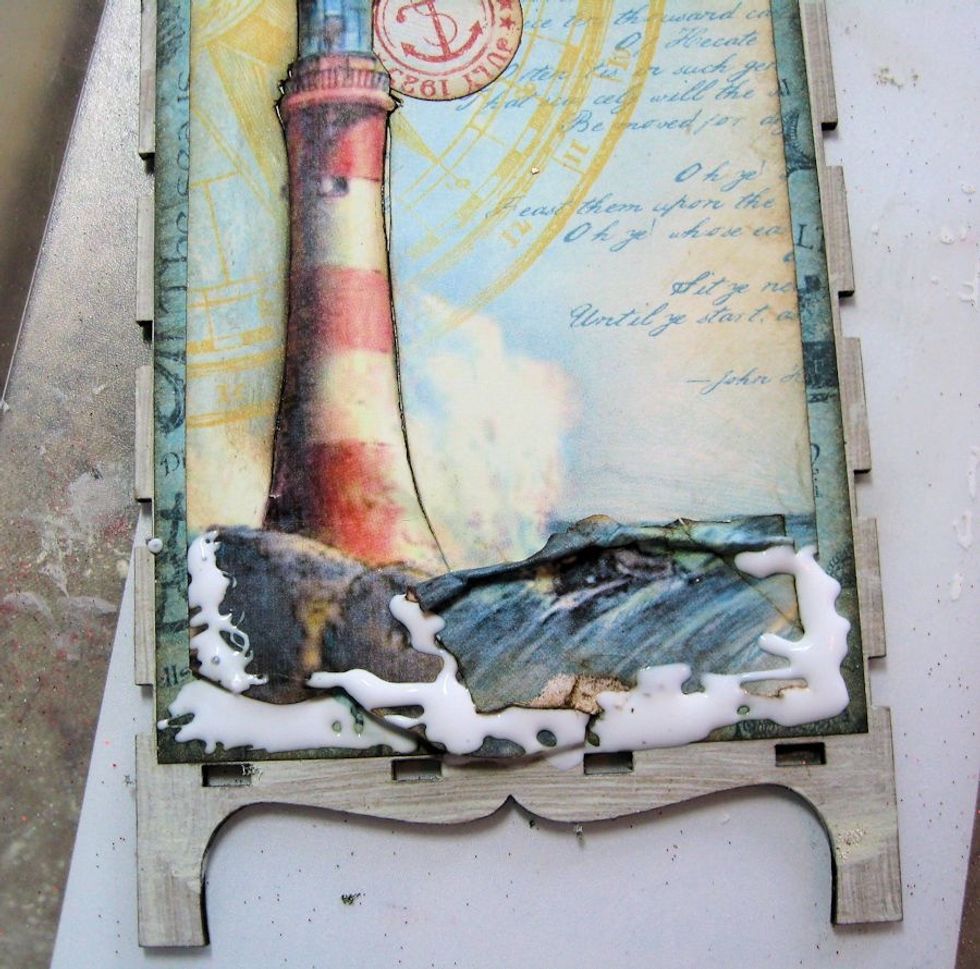 Scribble Art Institute adhesive around and between the waves.
Sprinkle in bronze glass glitter. Glue in torn pieces of tulle. Glue in floor and sides, holding in place for a few seconds until the glue sets.
Trim Beach Rules from 8x8 By the Sea papers. Spritz with water, crumple/distress and glue in with foam tape. Use glue gun to add starfish and sand dollars and found items from the beach. Keep adding!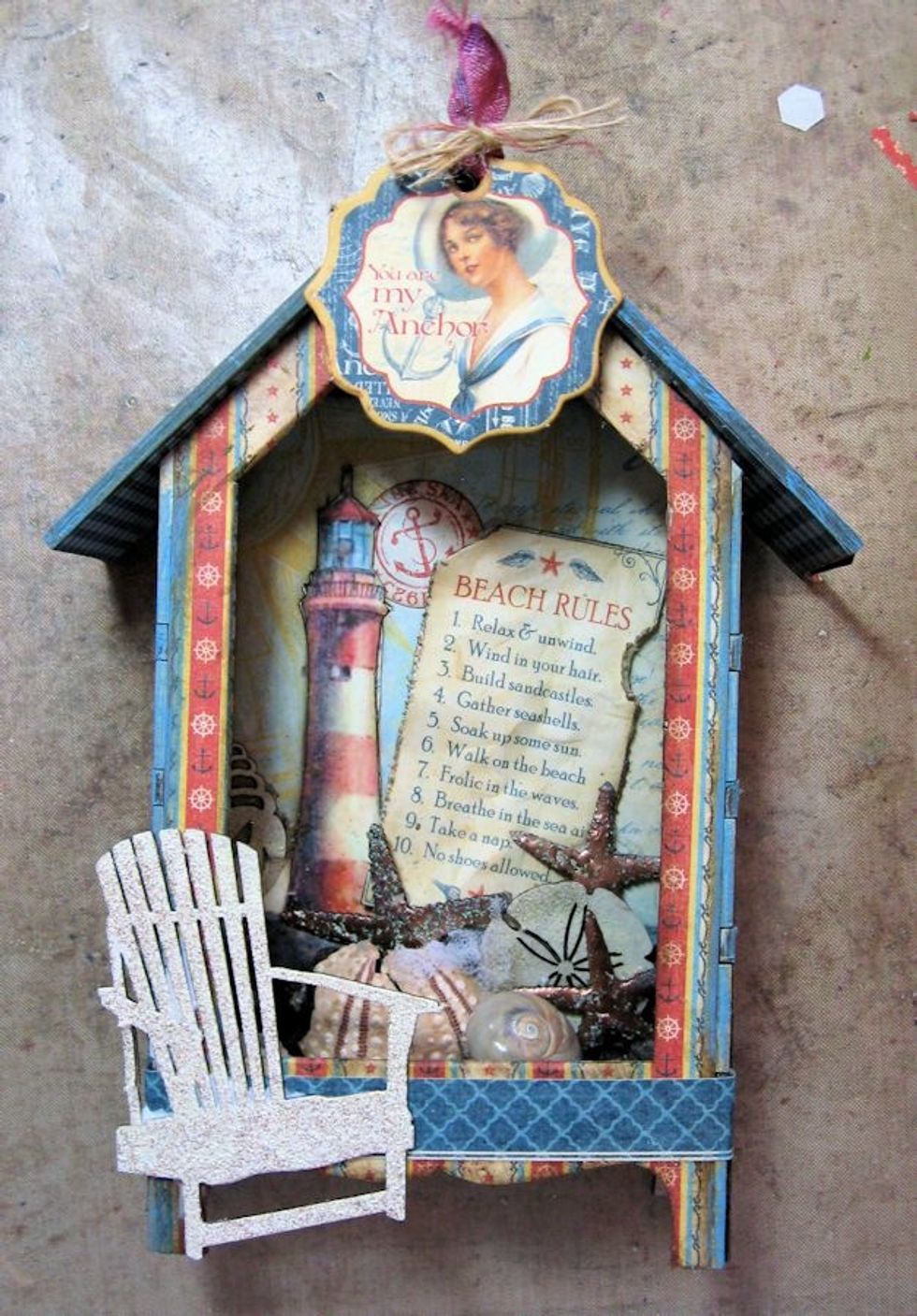 Once all shells and chips are in place, add front frame and roof. Add blue border. Paint chair with Antique Linen and heat emboss with Golden Sand Embossing Enamel. Add chipboard charm to roof.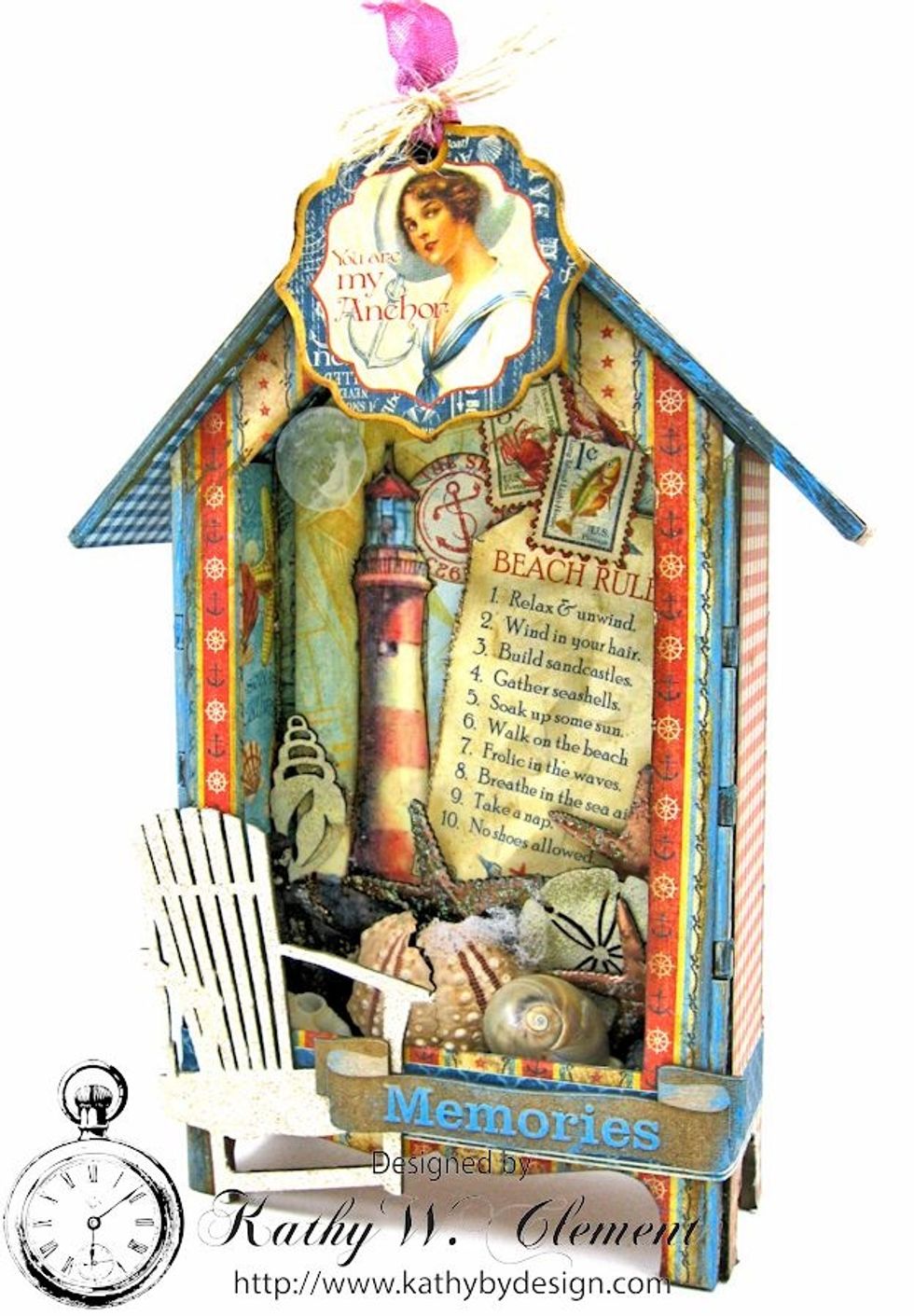 Paint edges with Salty Ocean. Add crumpled stamps and round shell to the inside of the box. Tap Memories Word Banner with Salty Ocean paint. Glue in place. Add more shells if desired.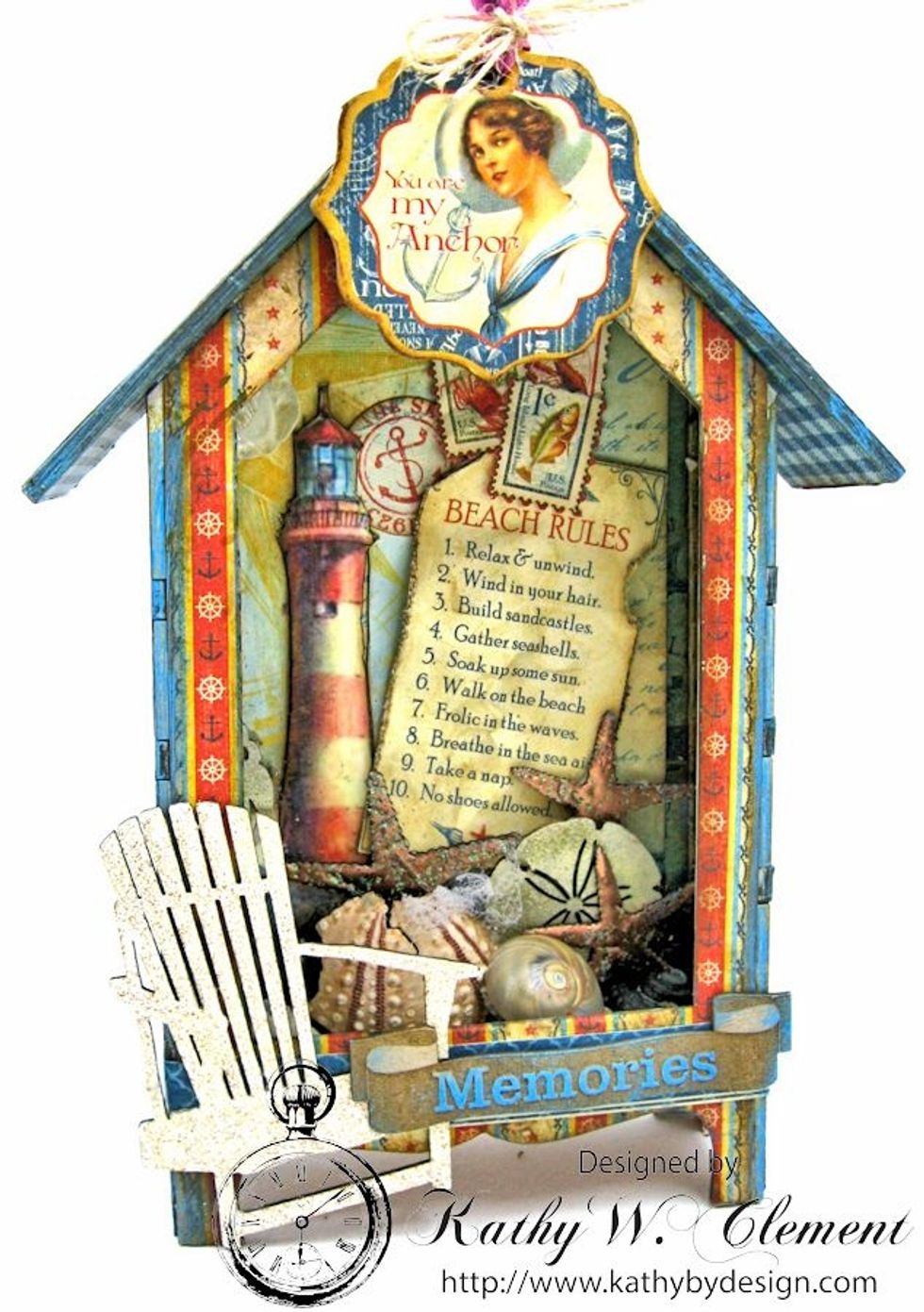 Now your Beach Rules House Shrine Box is complete! For more inspiration visit me at http://www.kathybydesign.com Now go get your craft on!
Gypsy Soul Laser Cuts (GSL) House Shrine Box
GSL Beach Shape Chipboard Set
GSL Word Ribbons 2
Graphic 45 (G45) By the Sea 8x8 pad
G45 By the Sea 12x12 Pad
G45 Chipboard
Antique Linen Distress Paint
Salty Ocean Distress Paint
Gathered Twigs Distress Paint
Frayed Burlap Distress Embossing Powder
Stampendous Golden Sand Embossing Enamel
Stampendous Aged Copper Embossing Enamel
Stampendous Bronze Glittler Glass
Art Institute Dries Clear Adhesive
Found items from the beach
Foam dimensional adhesive
Hot Glue Gun
Tulle
Craft Knife and glass cutting surface
Kathy Clement
I'm a wife, a mom and a Nana who loves to play with paper. Married for 40 years, I am a full time designer, life long learner, and pretty darn good cook.