How to make this FX makeup. It's fun for Halloween or to just freak people out:) You can either buy a prosthetic piece, or you can make it yourself. If people request it I can show you how I made it
28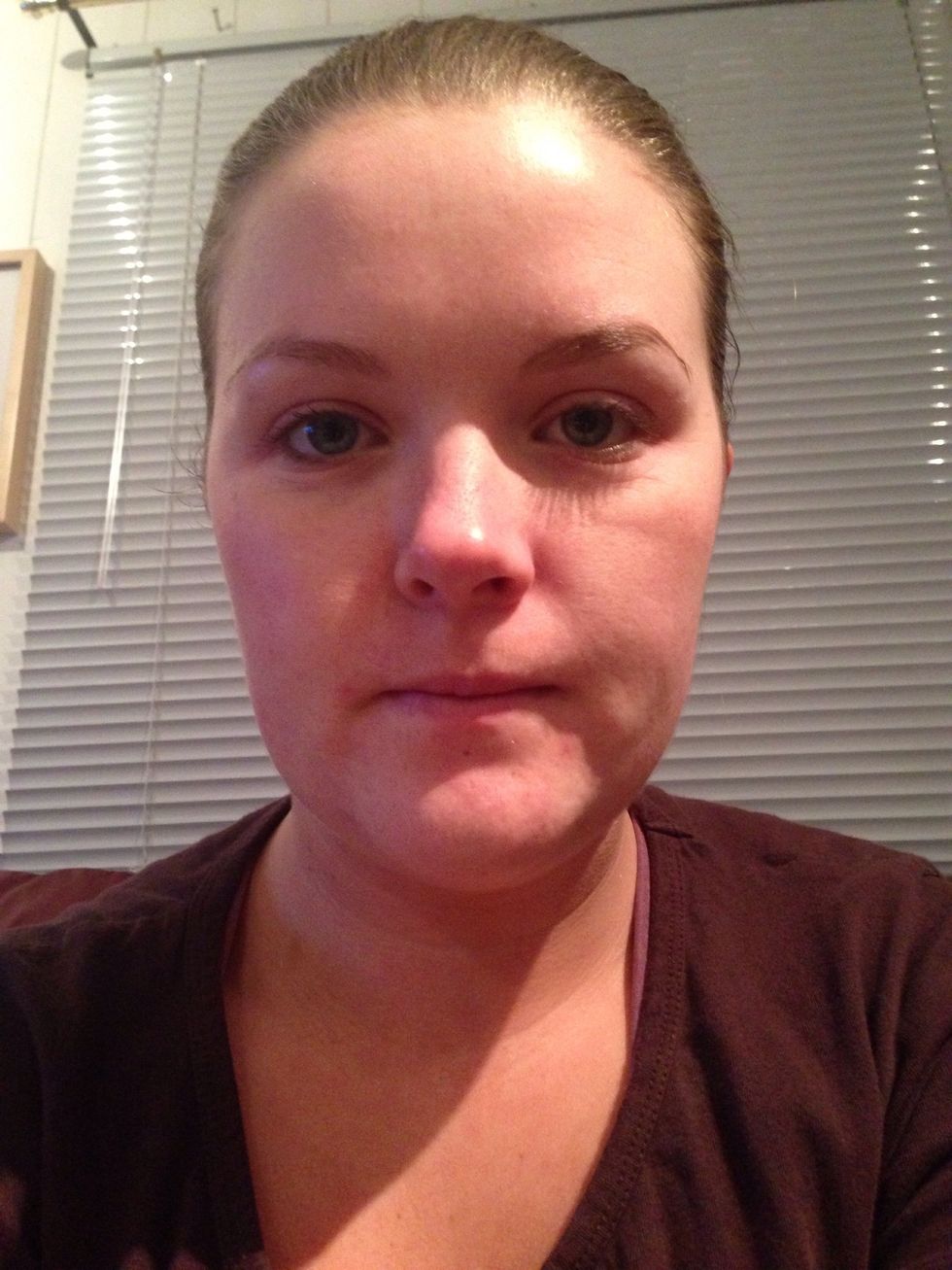 Start with a clean, makeup free face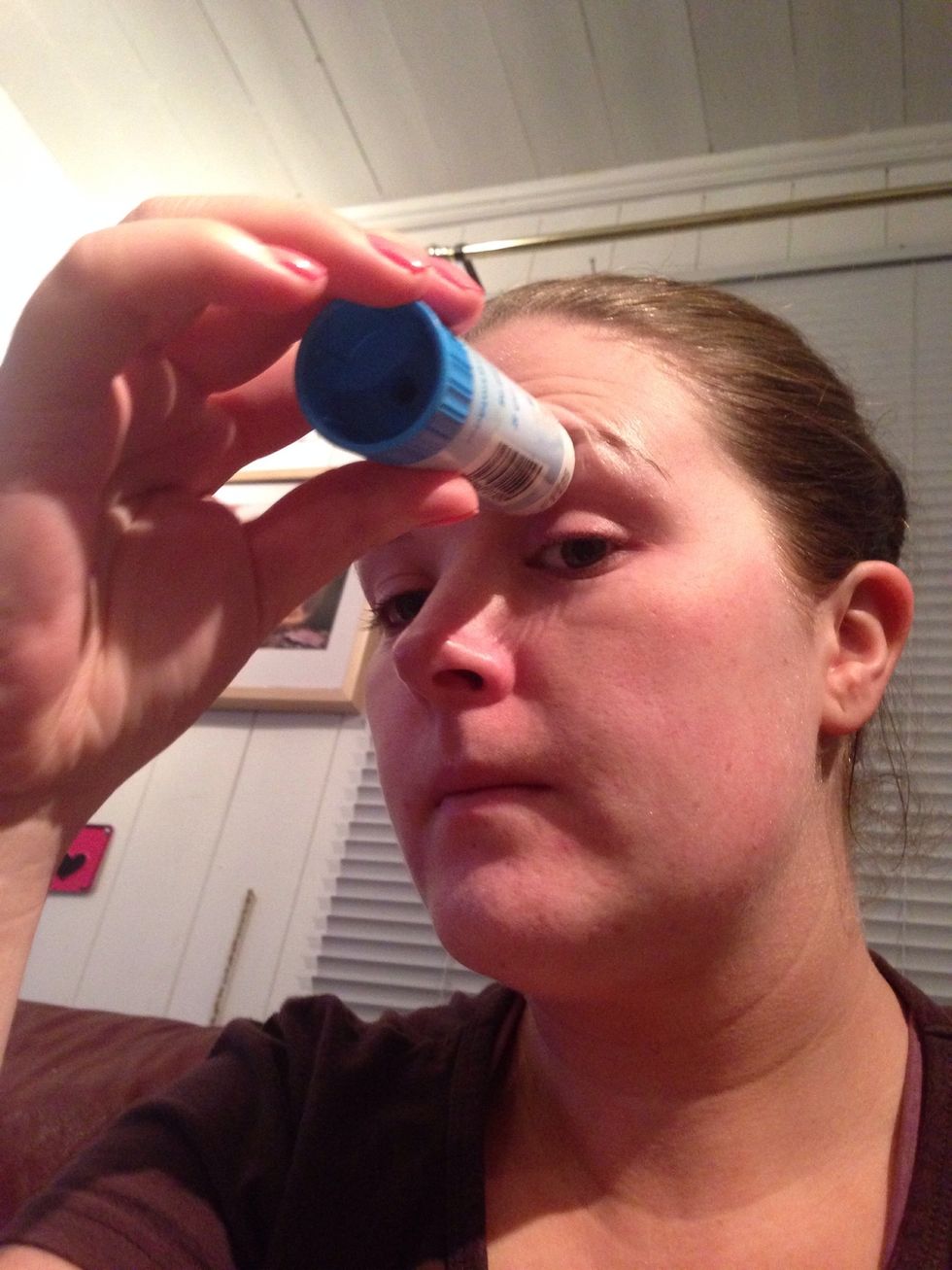 Apply glue (normal school glue) to your eyebrows to keep them from getting stuck to the latex. This is if you use latex instead of spirit gum. Wait for the glue to dry.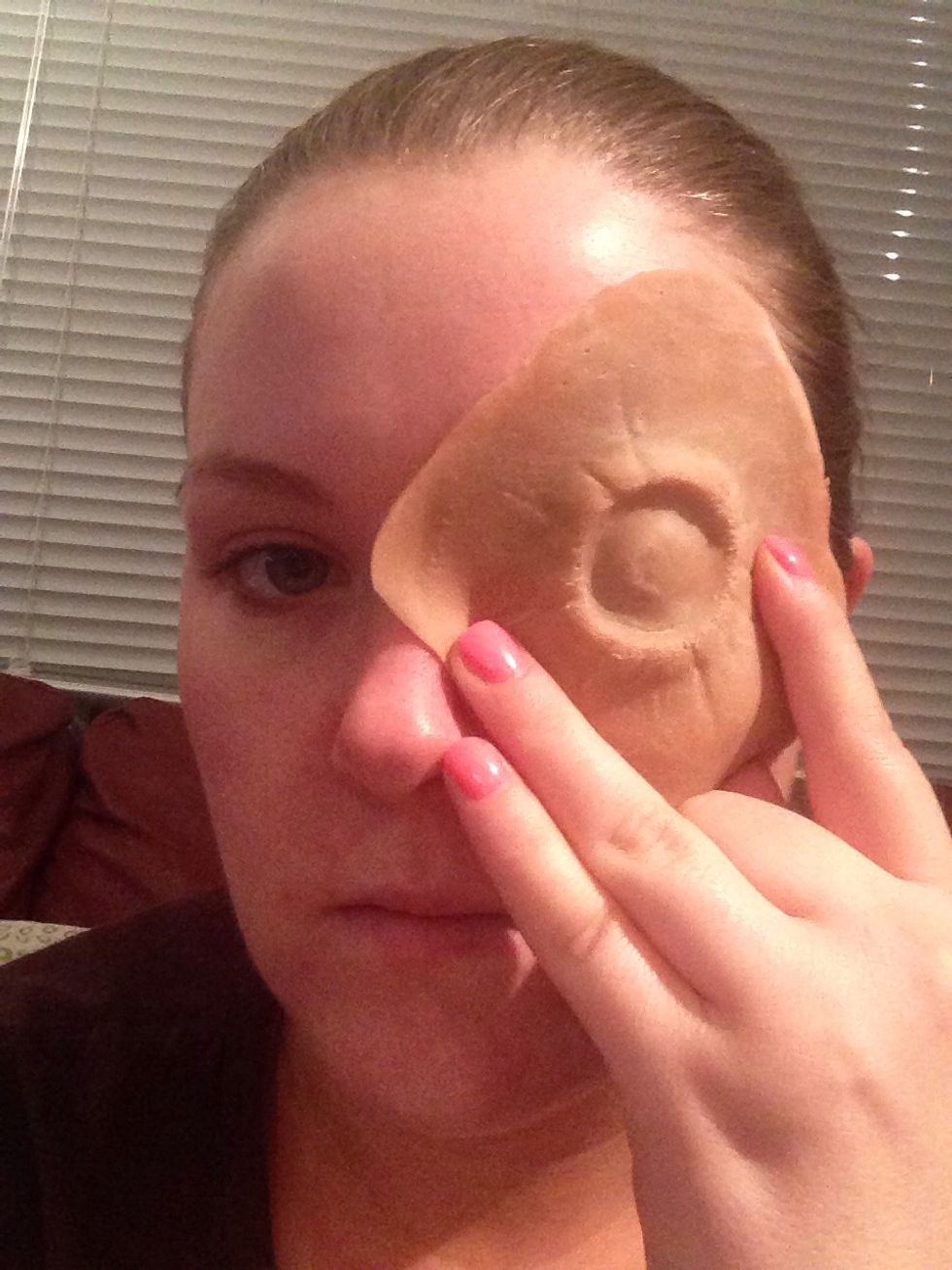 Place the prosthetic piece on the place you want it, and trace it.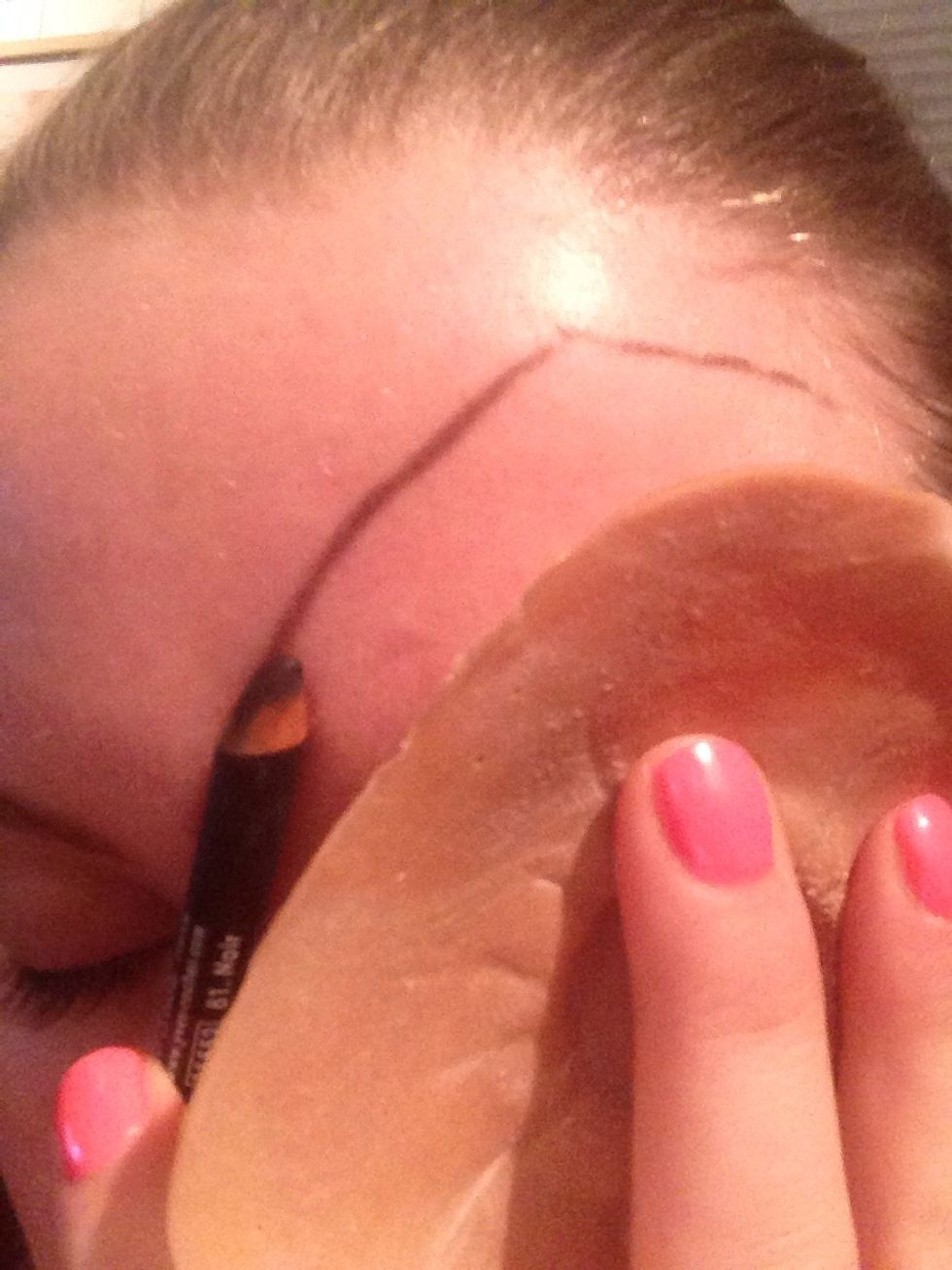 Trace with an eyeliner (preferably a lighter one) I only had black.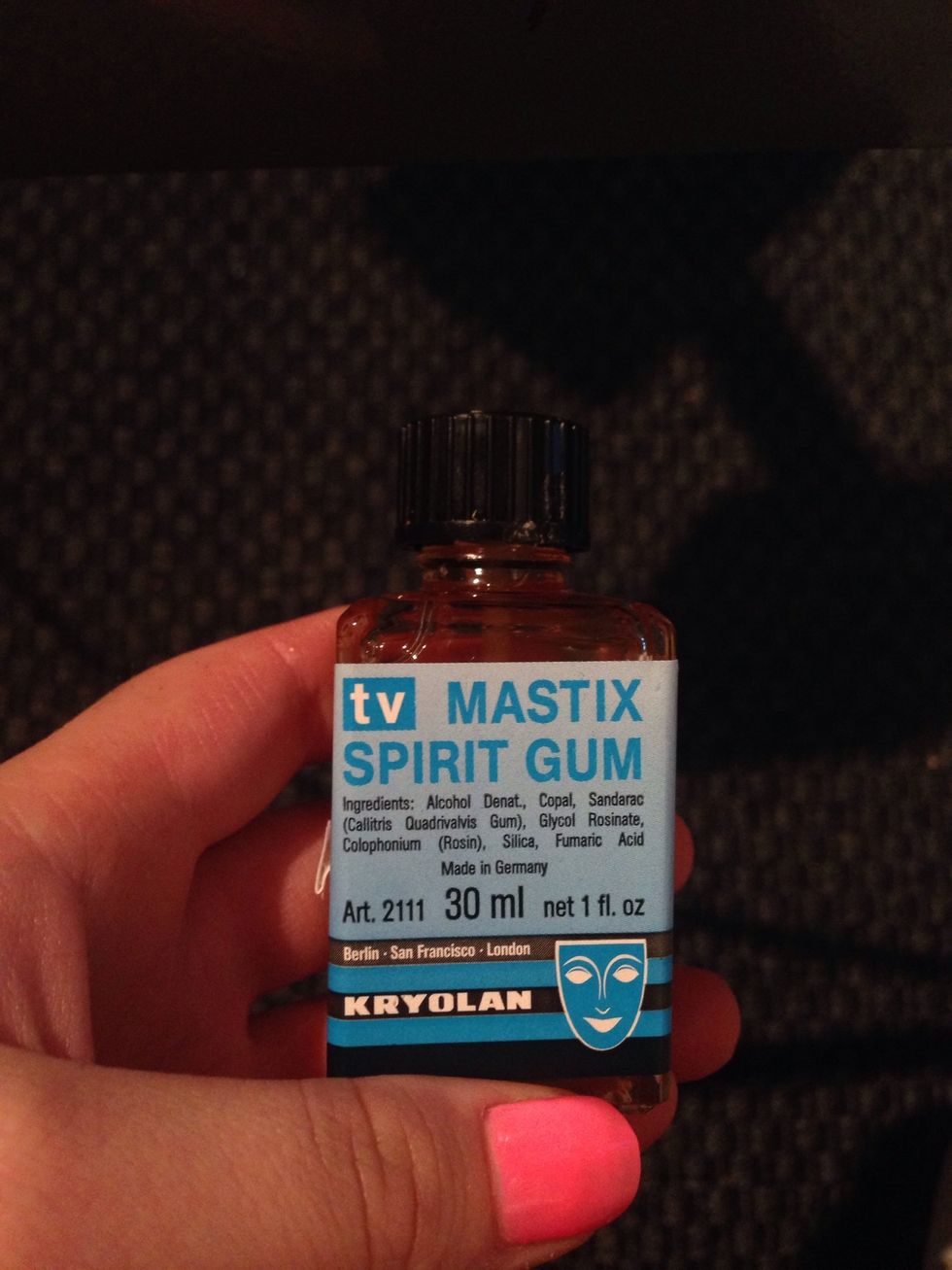 Take the spirit gum (or liquid latex if you prefer that)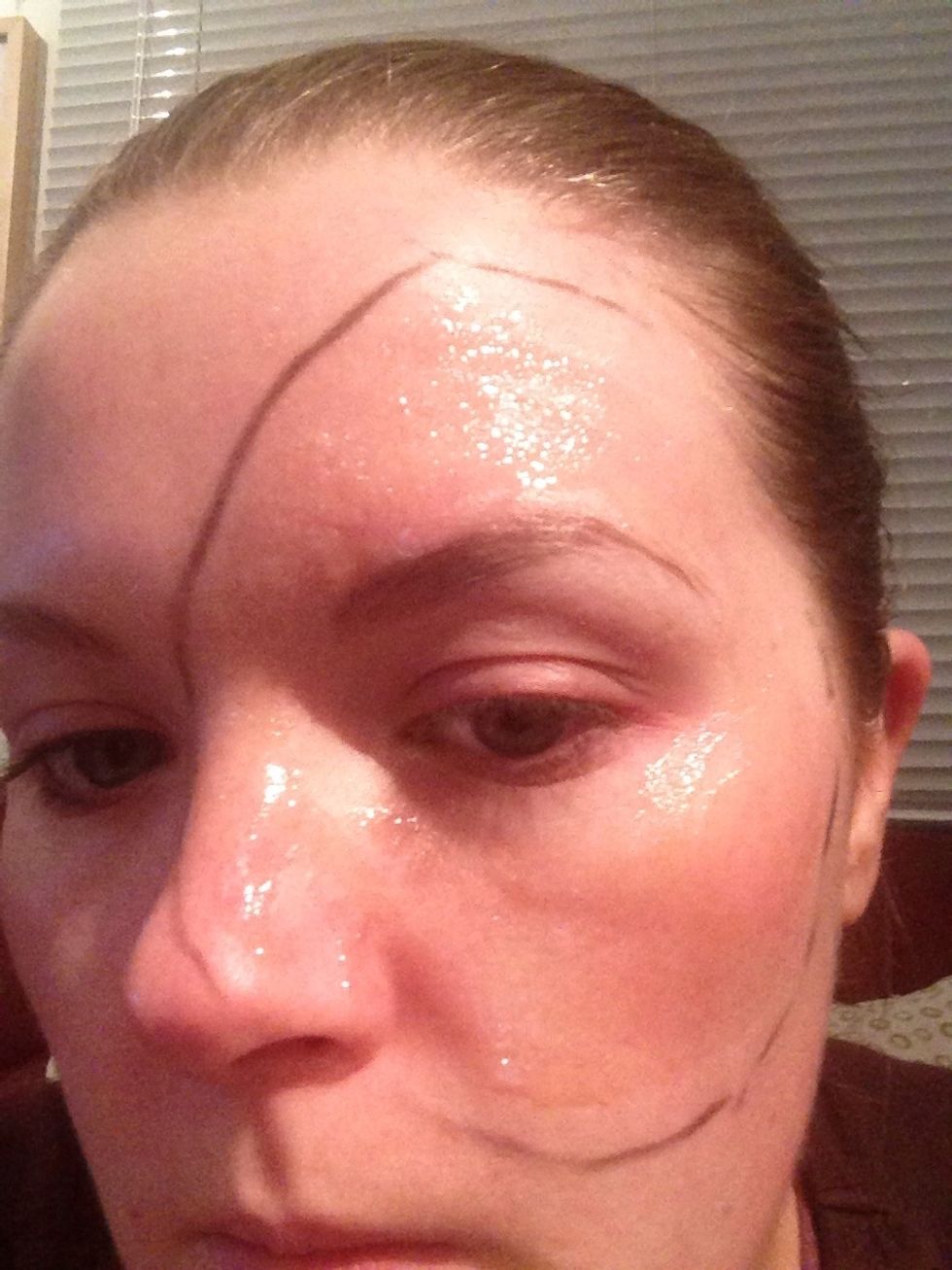 And apply it all over the marked area.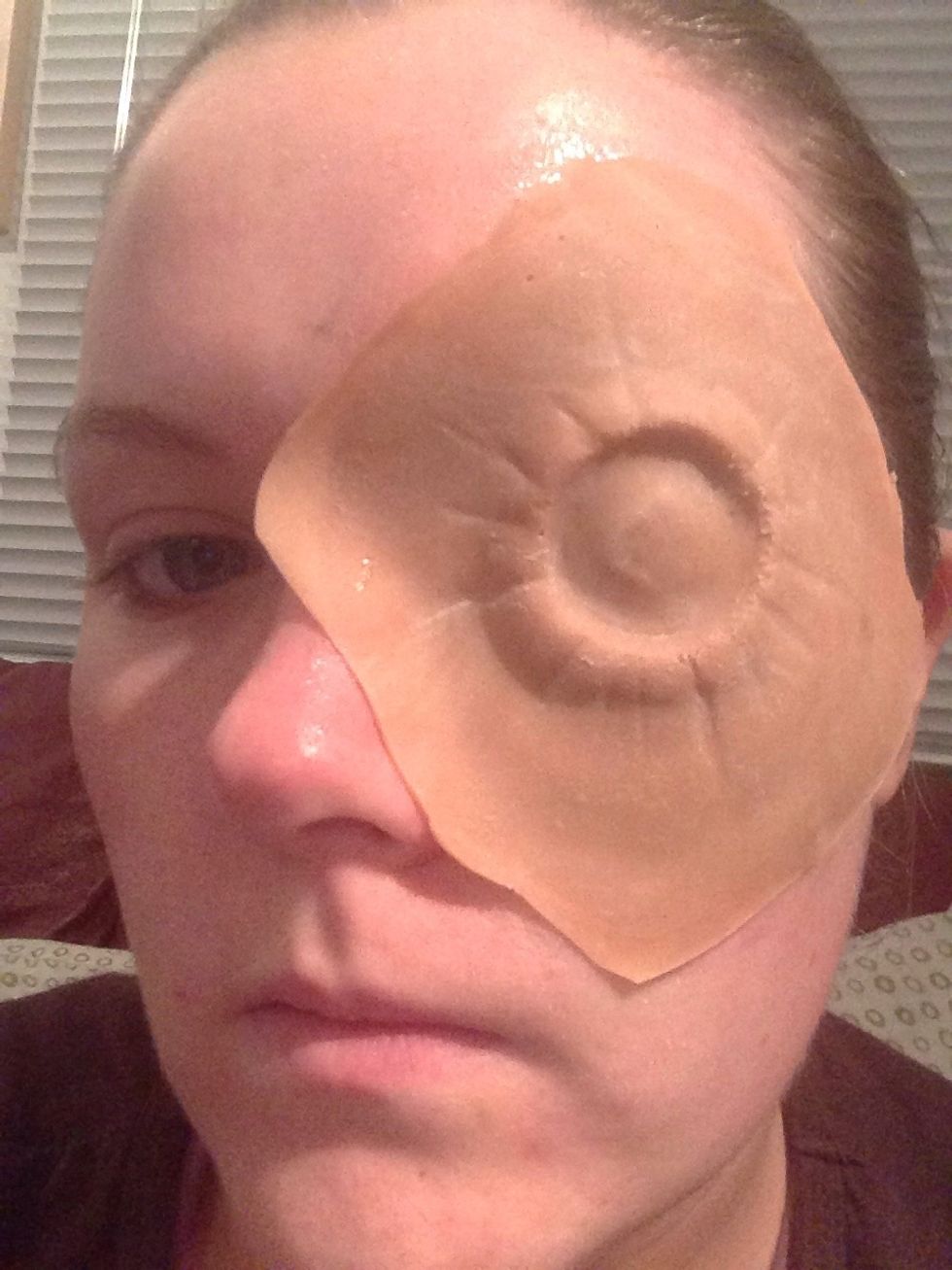 There you go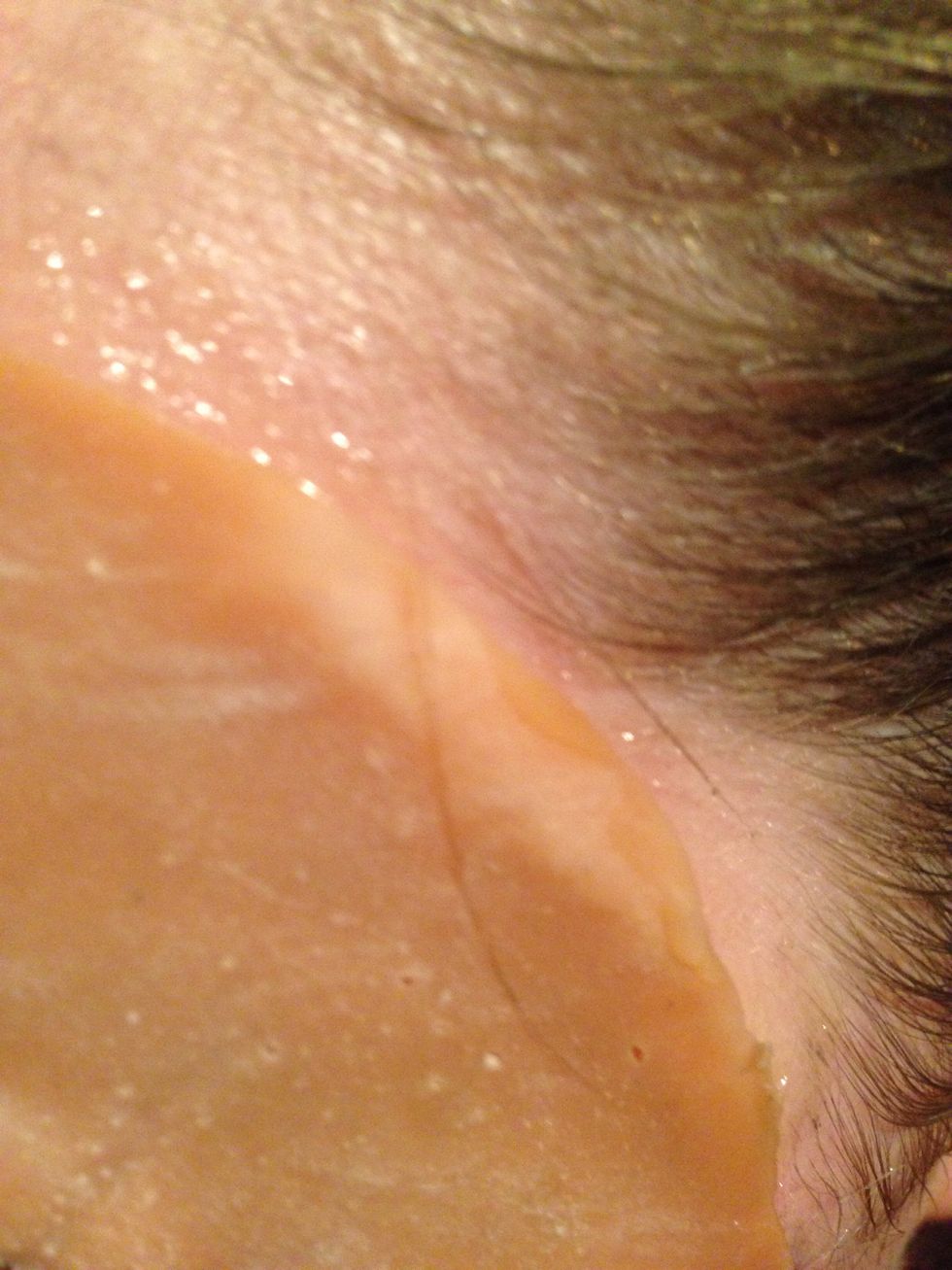 Press down the edges, and wait a couple of minutes (until you feel it's stuck on your face)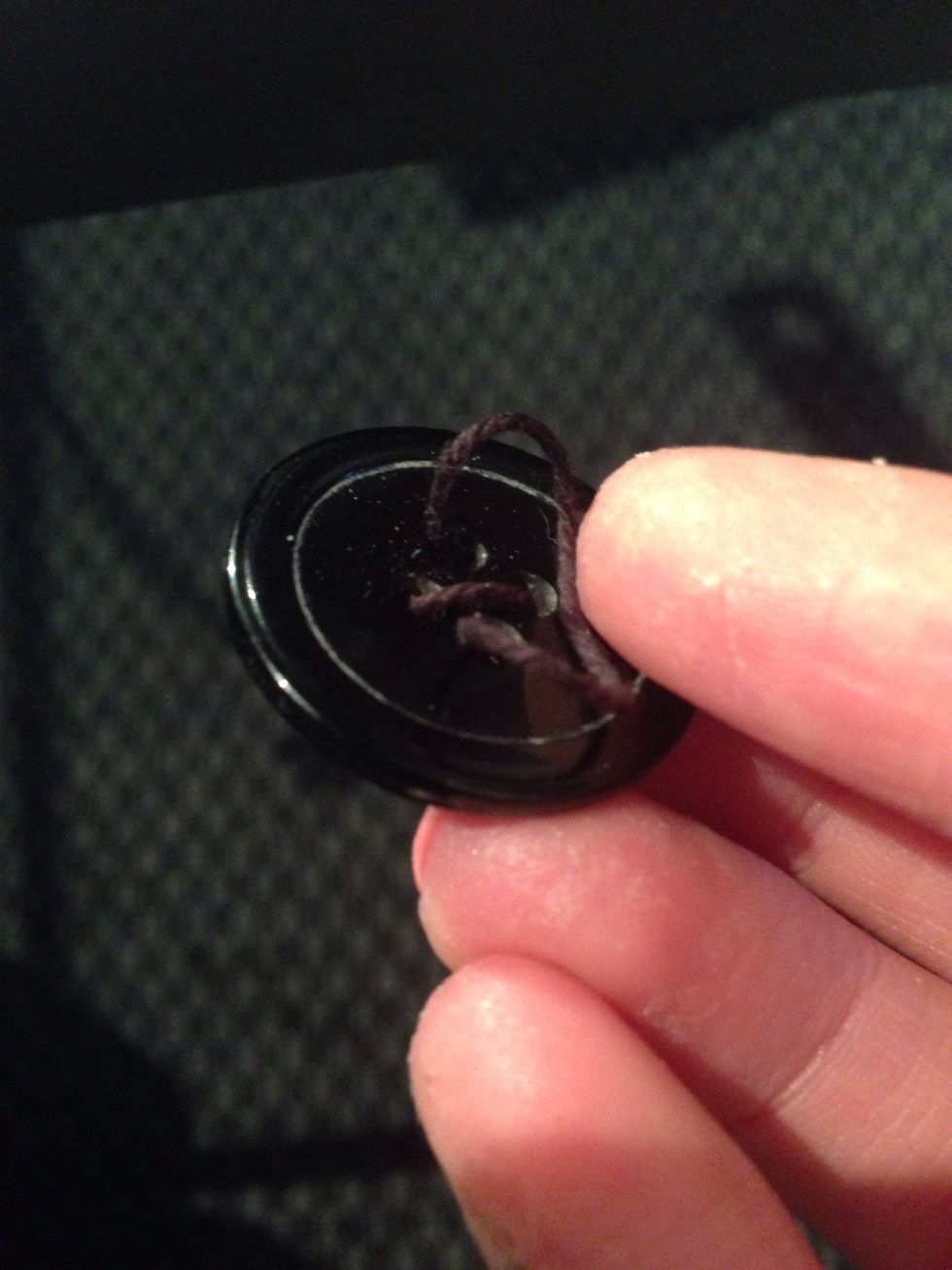 Place some tread in a button that fits the prosthetic piece.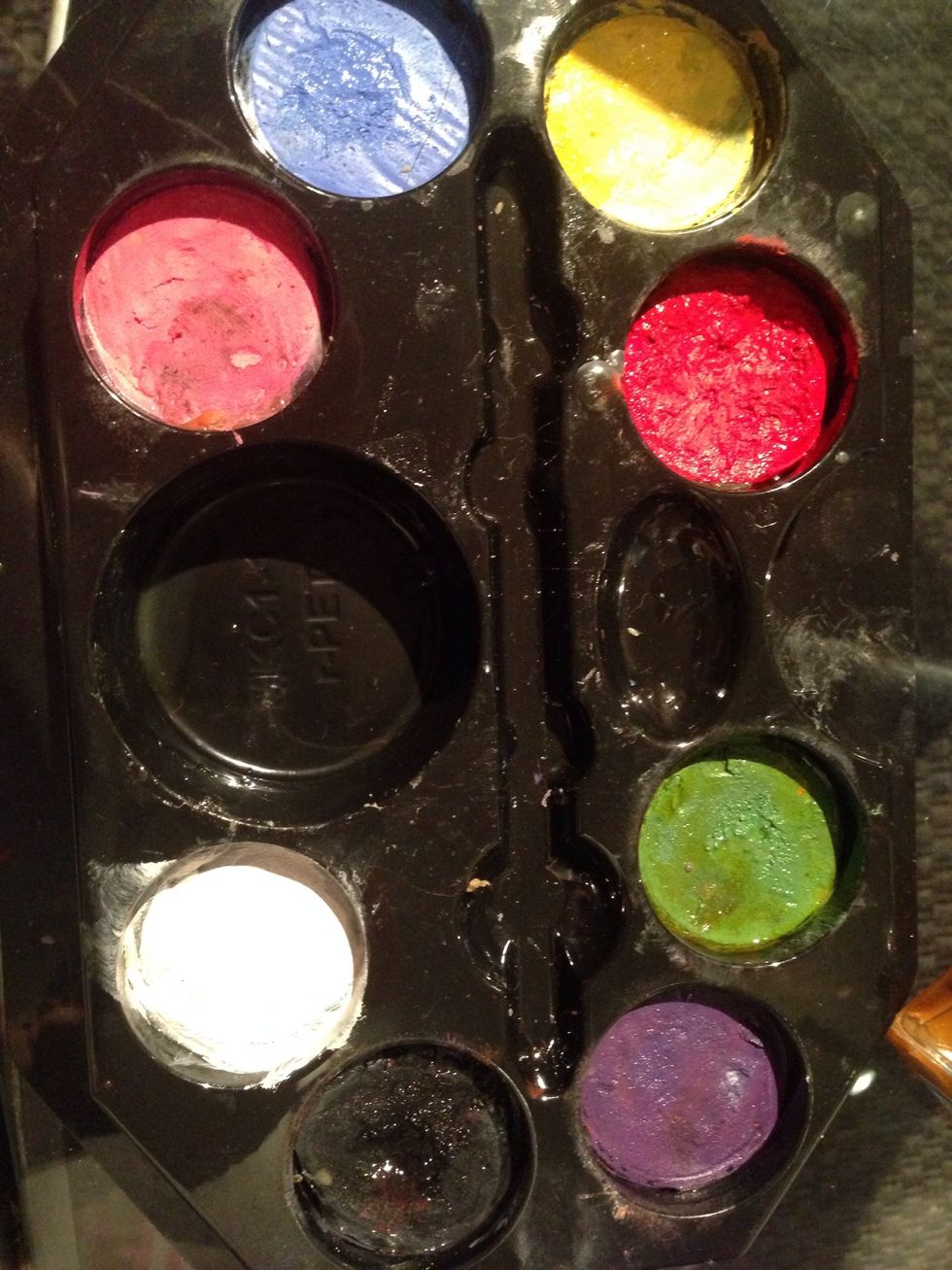 Take som face paint, any kind will do. Find one that fits your budget.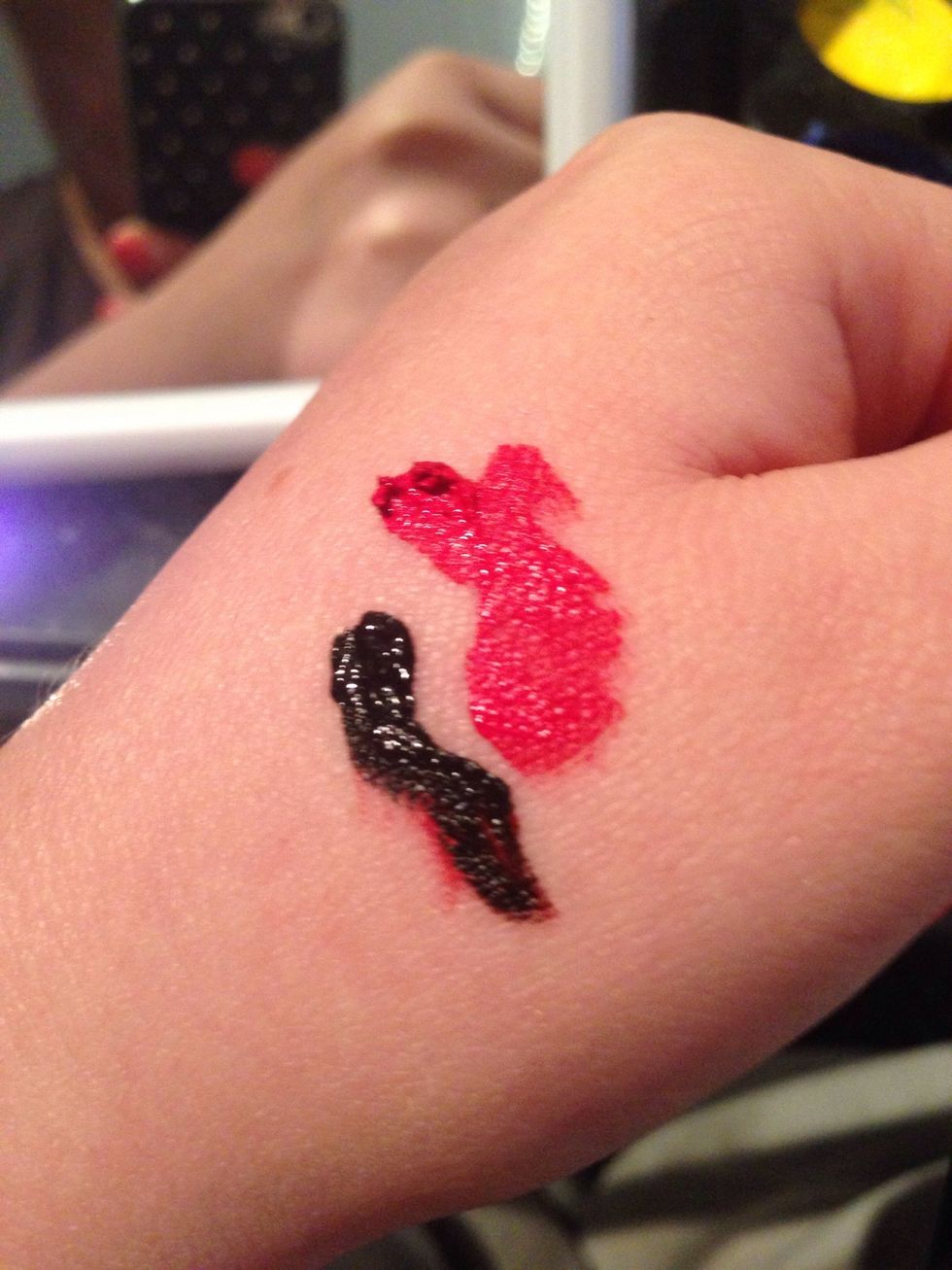 Mix som black with red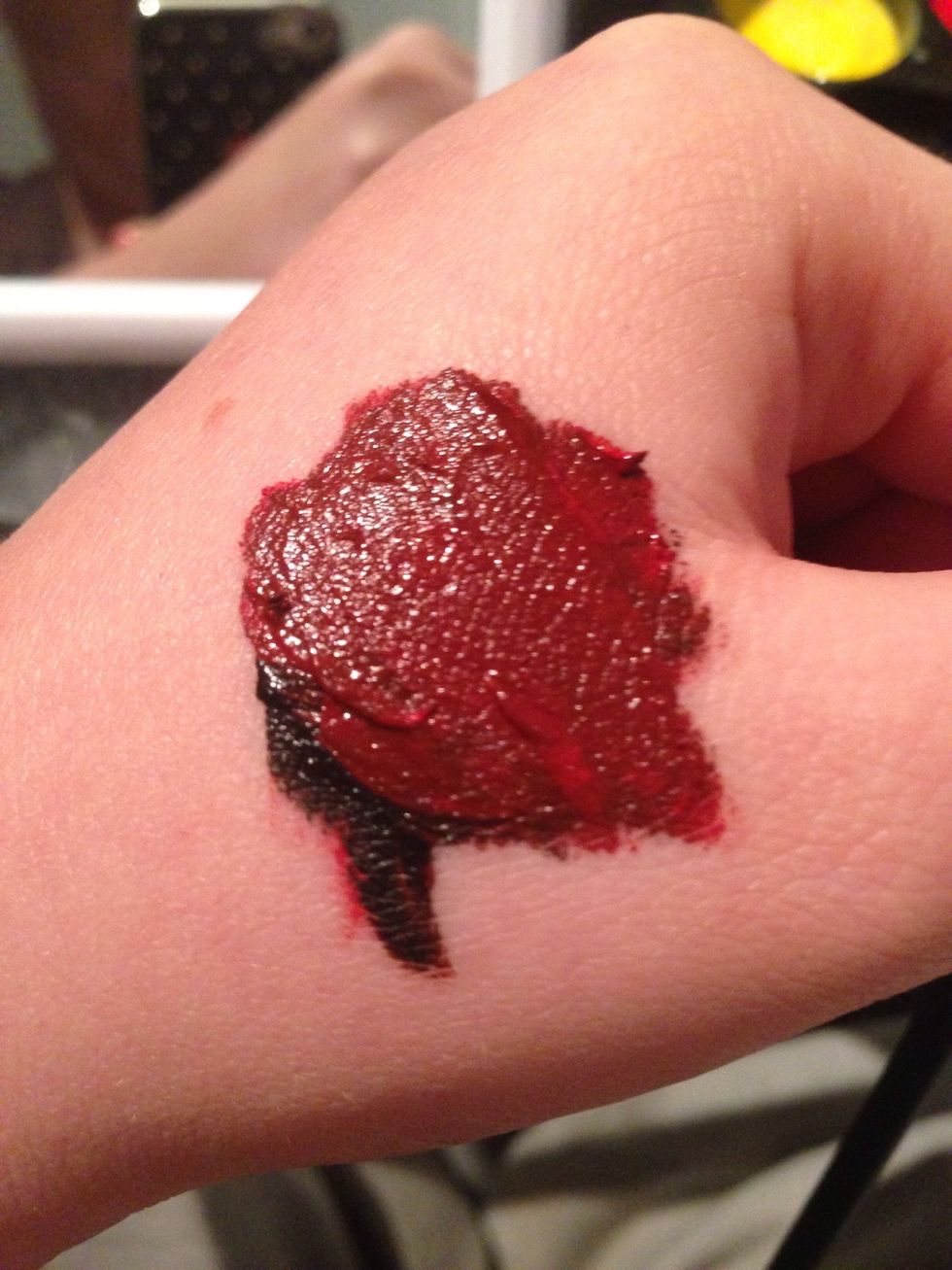 Until you get a sore, blood like color your happy with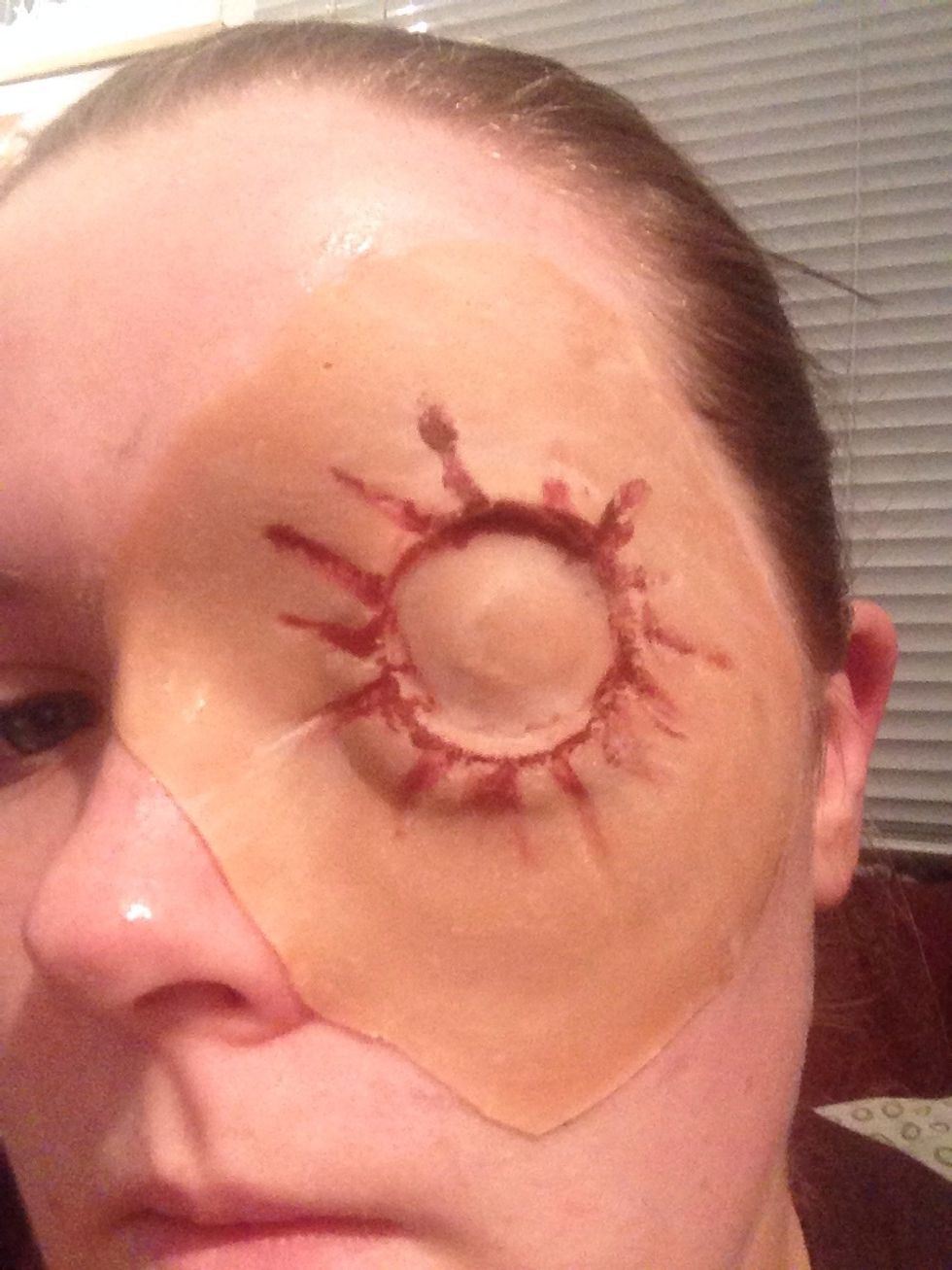 Paint that around the button hole and down the cracks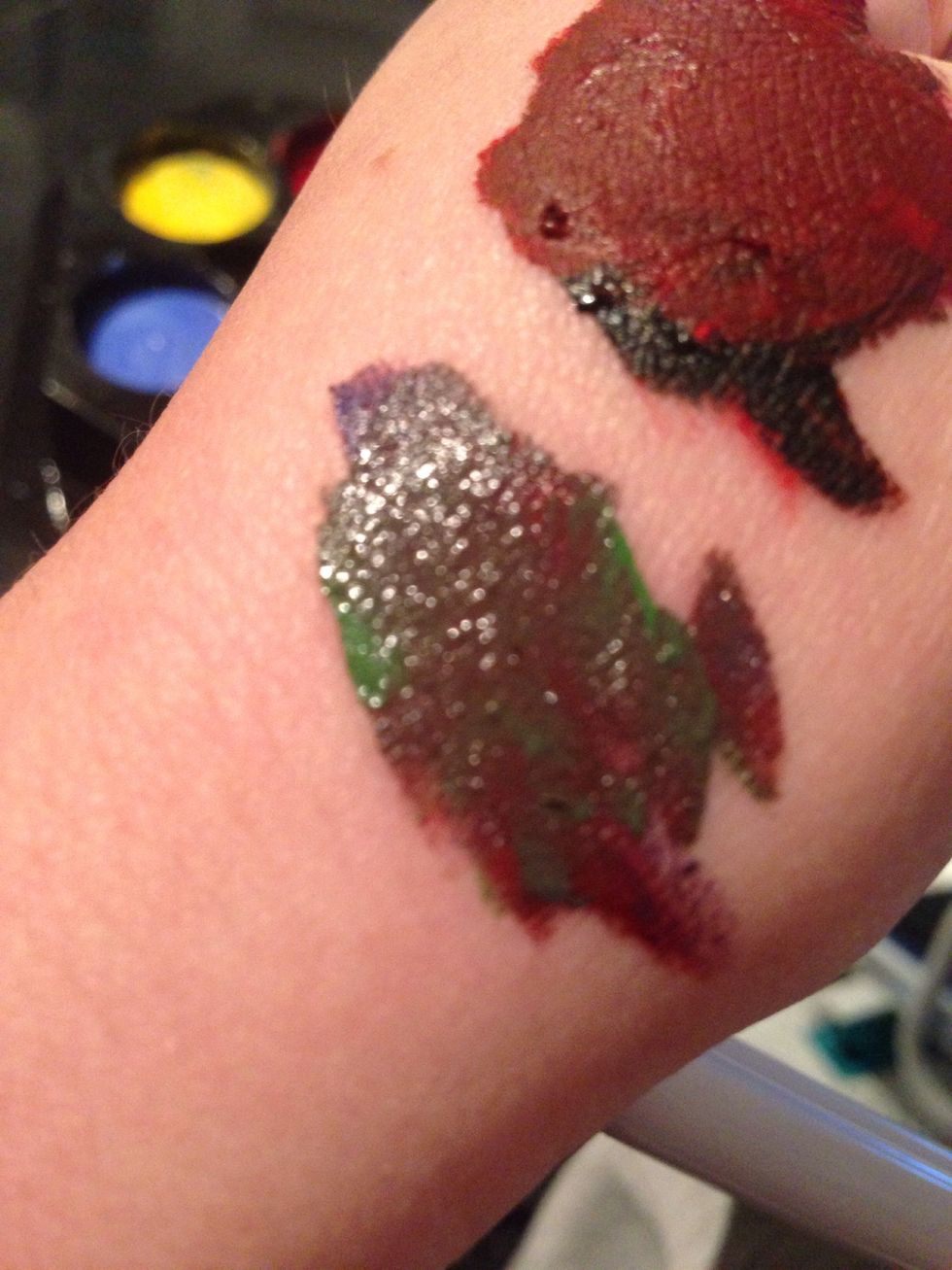 I also mixed a green brownish color to get a more realistic affect. Mix and play with colors until your happy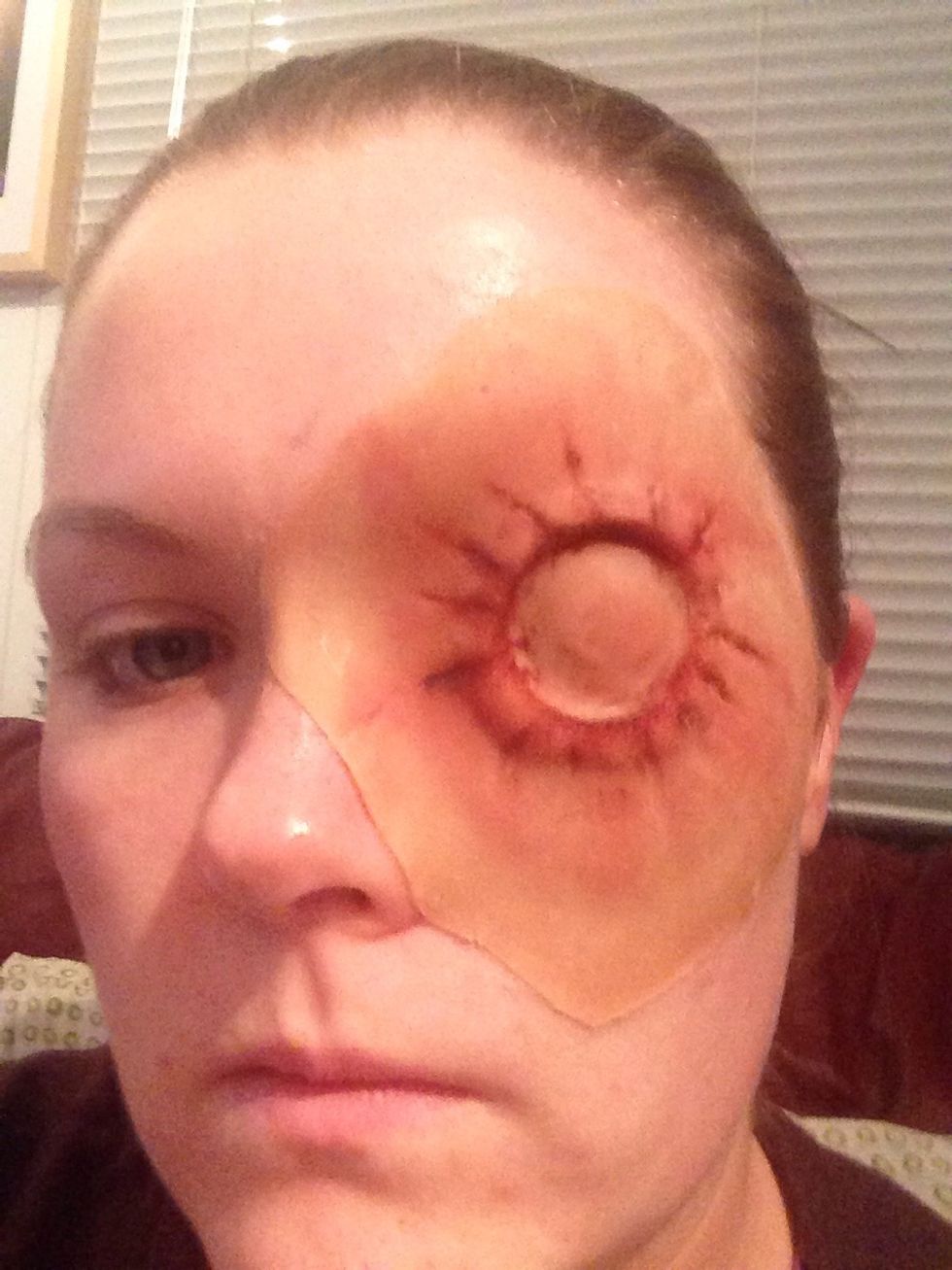 Finished coloring my prosthetic piece.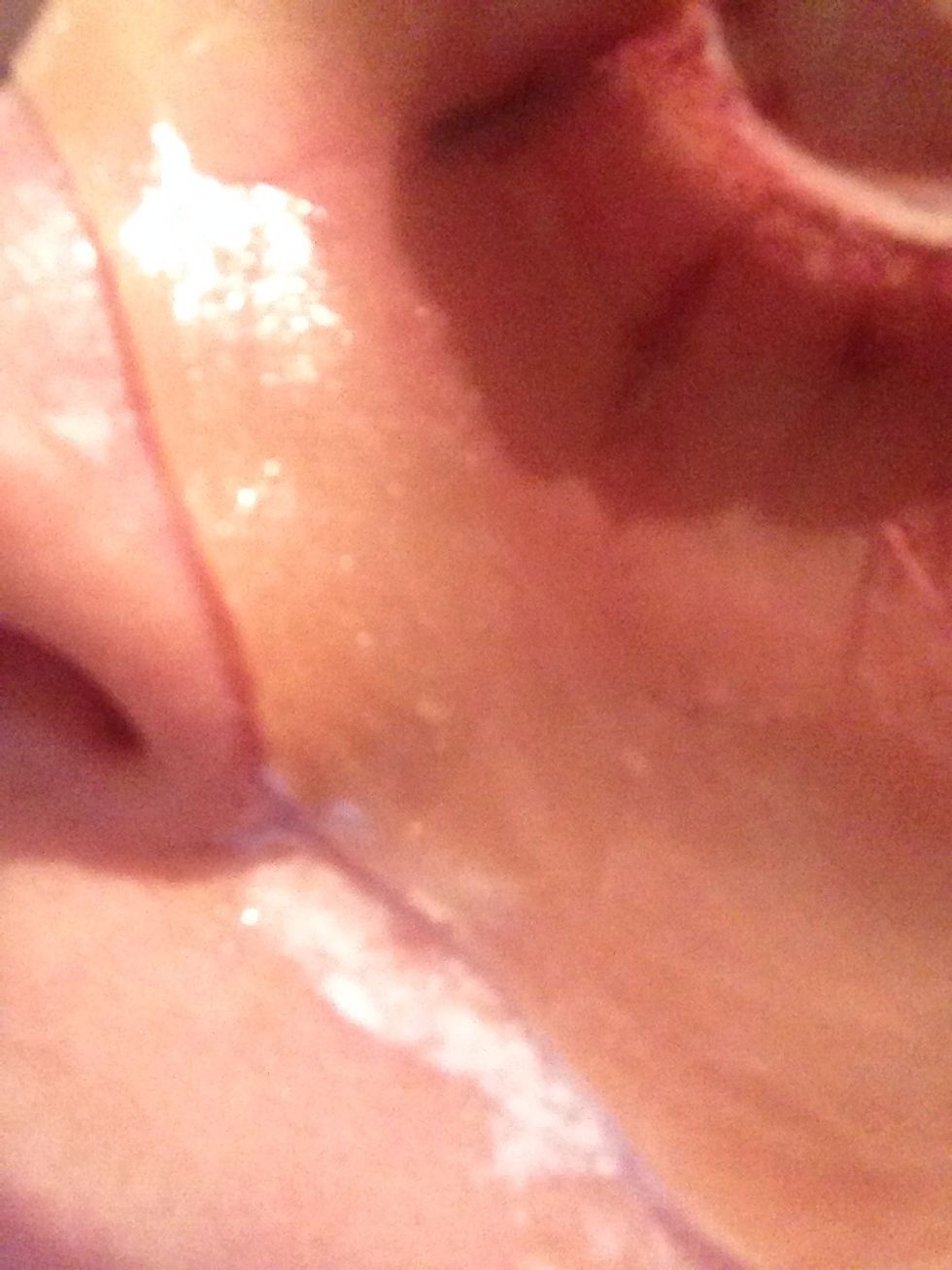 Apply a layer of liquid latex around the edge of the prosthetic pice.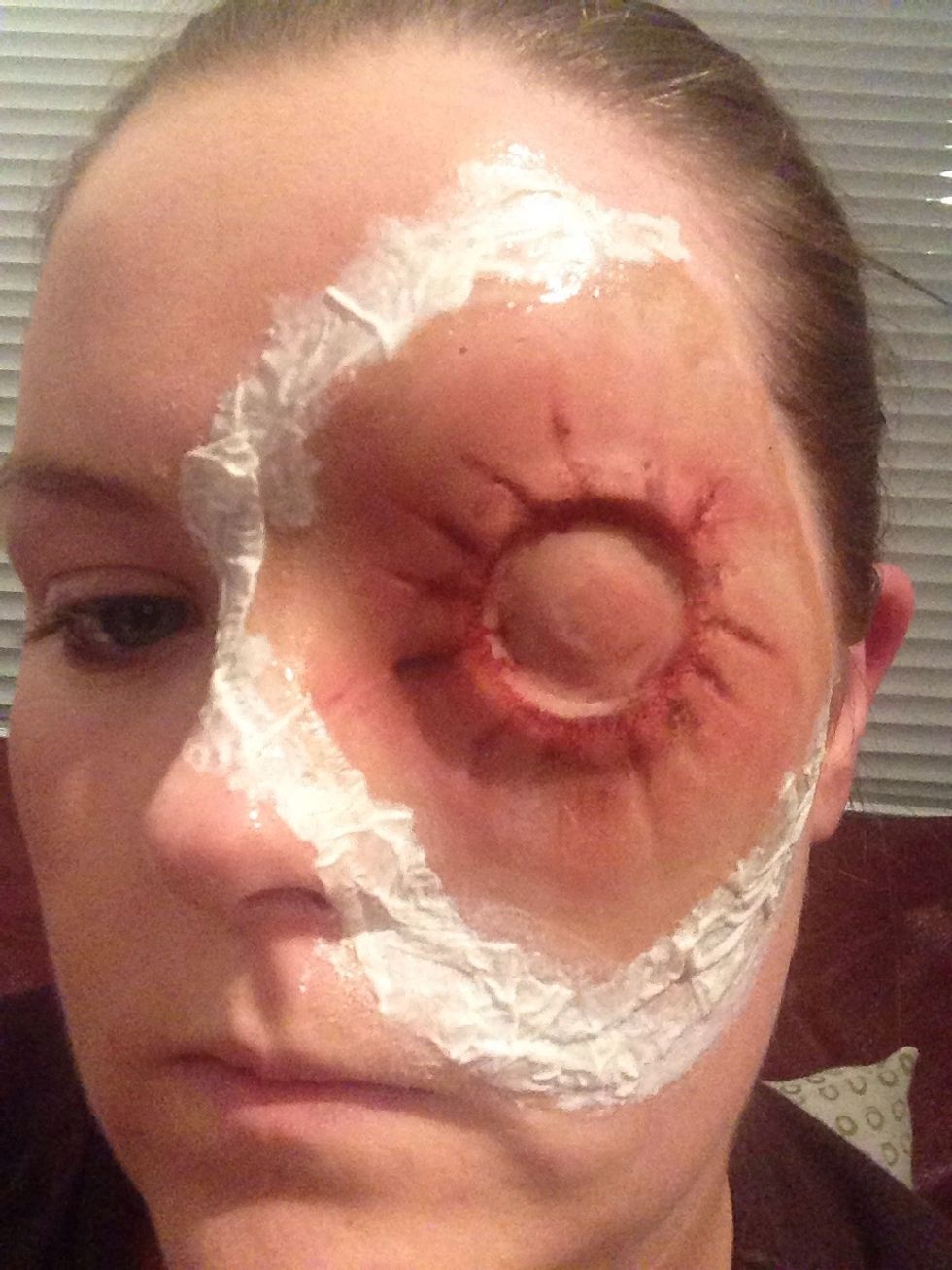 Then place a layer of single layered tissue paper around the edge and apply son more latex on top. Let it dry (it becomes see-thru when it dries). Then repeat with "latex-tissue-latex-dry" 2-4 times.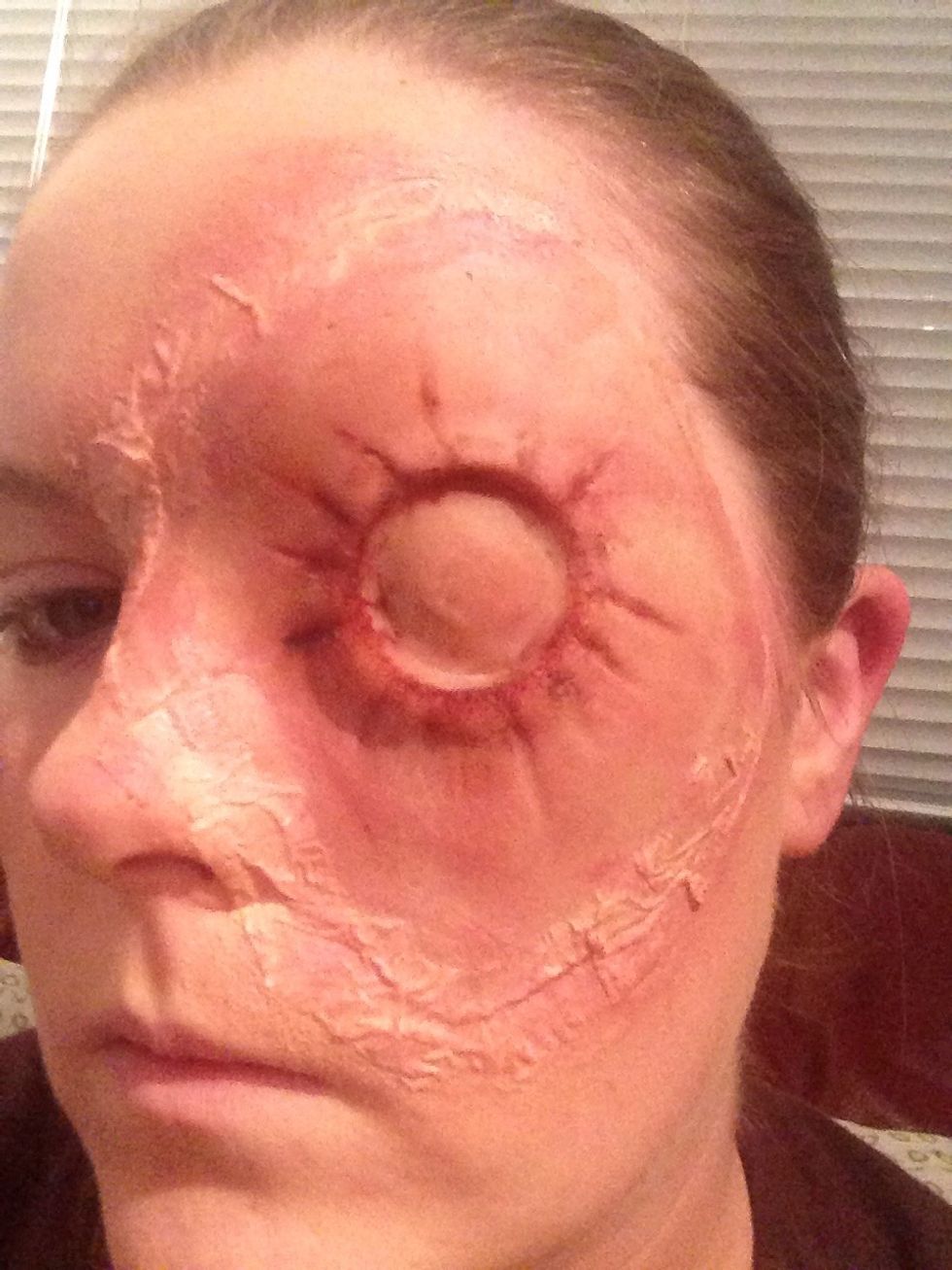 Cover with foundation or facepaint to match your skin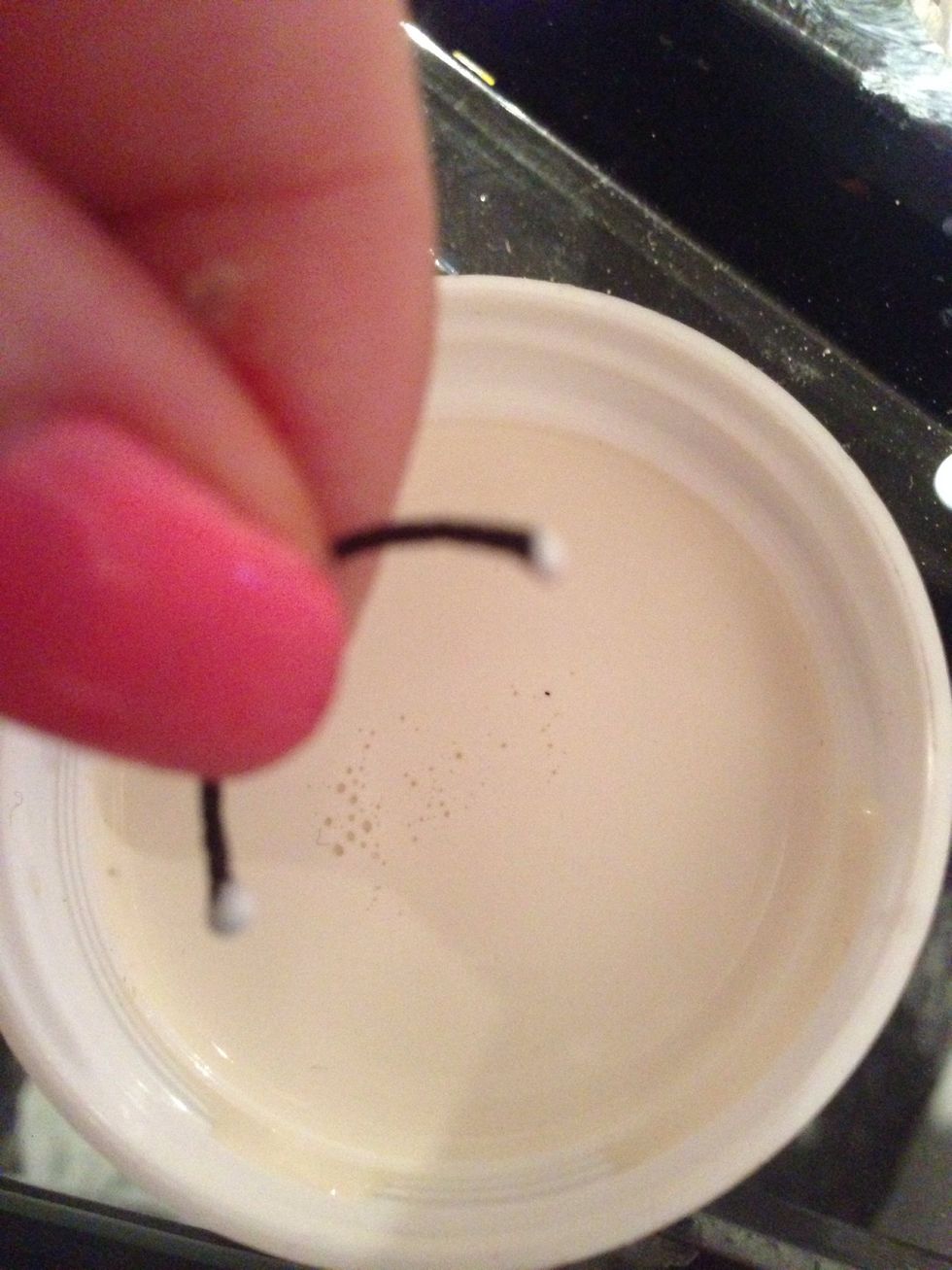 Cut tread into 1inch pieces, and dip the ends in liquid latex
The apply them to were you want the stitches to be. Hold them for a minute, until it fastens.
Do this all over were you want the stitches to be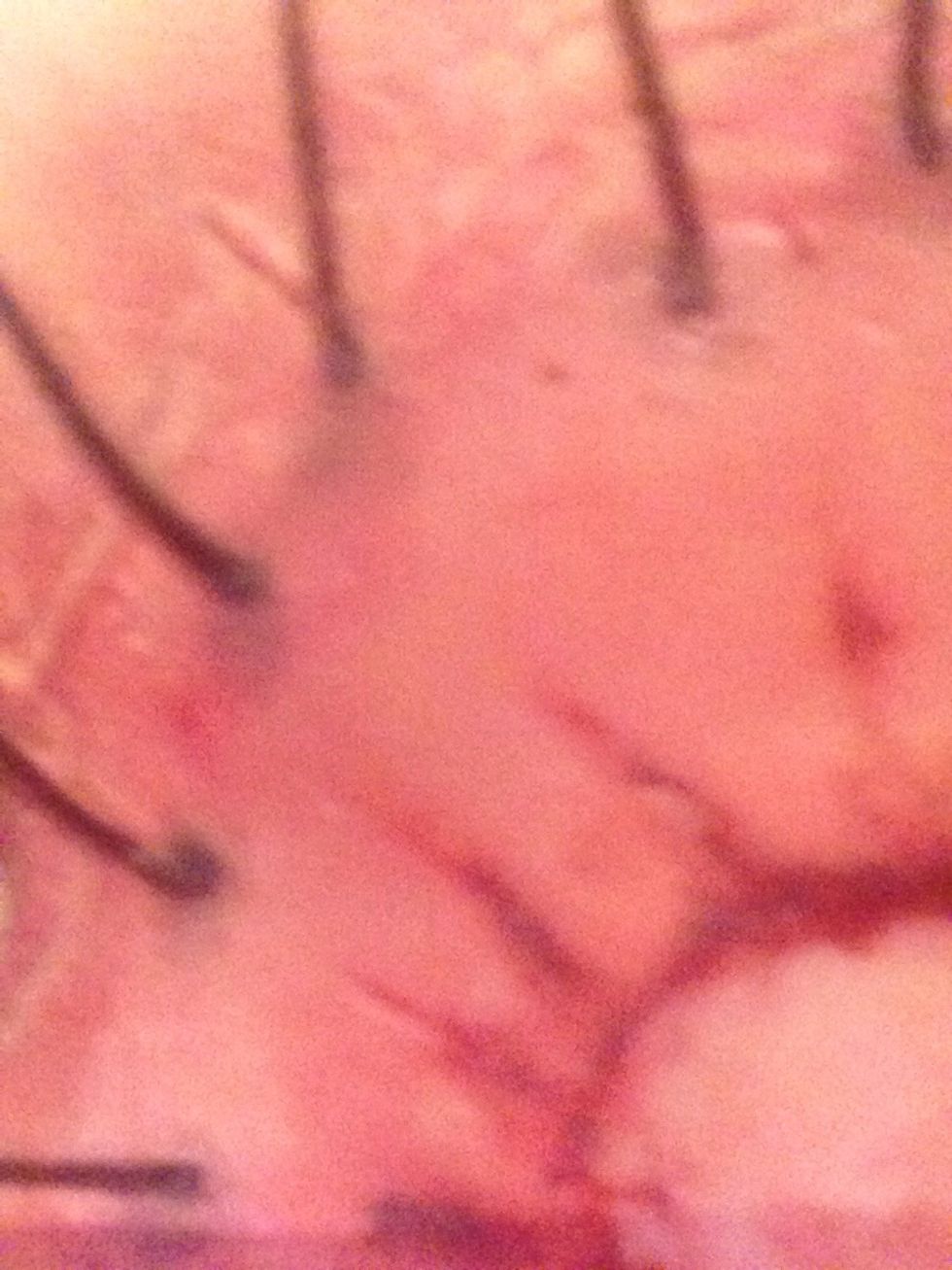 Take some black eyeshadow and apply were the tread-ends are. This makes it look like the tread is going thru your skin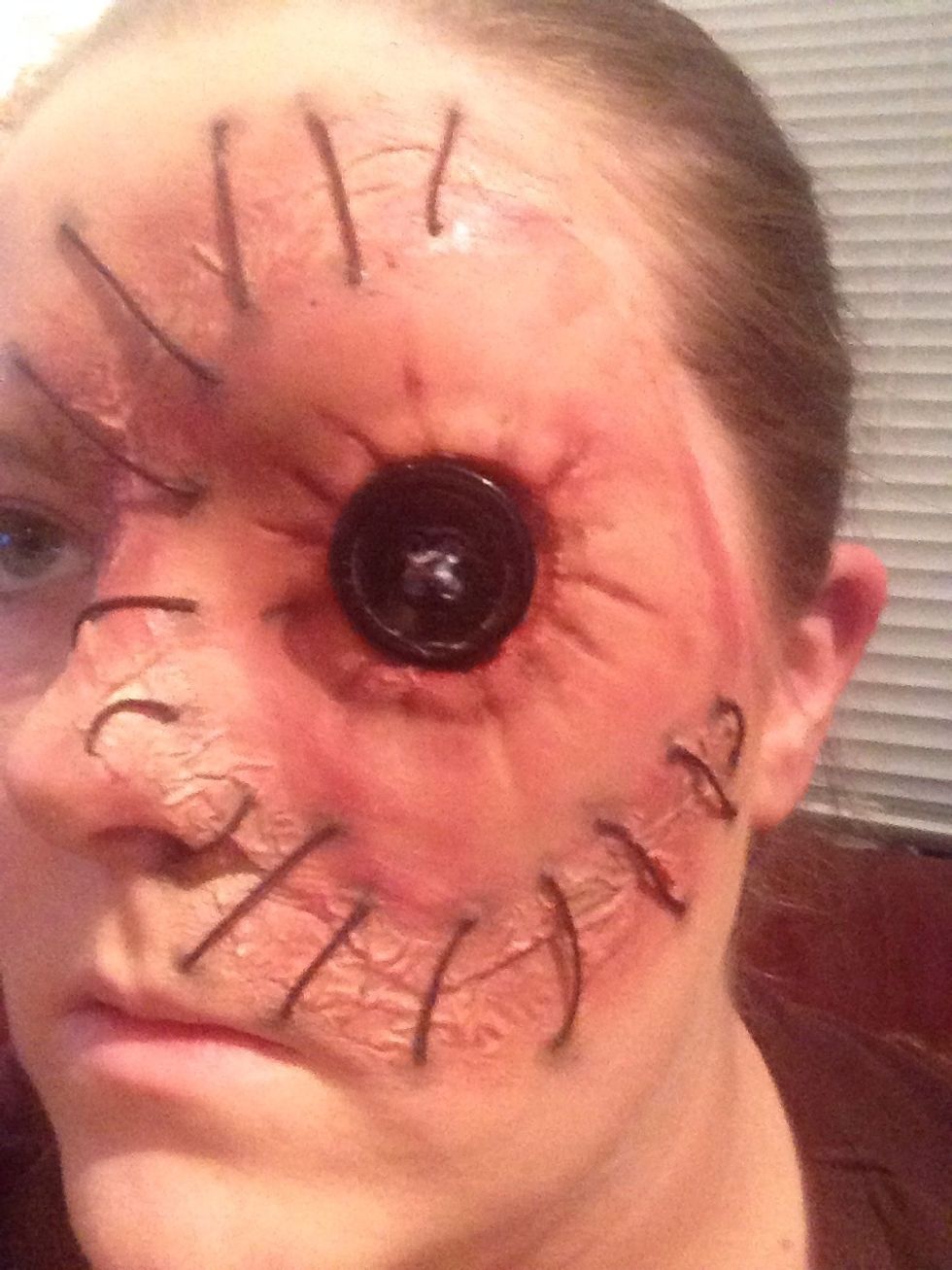 Again, do it all over
There som thick blood, any brand you want. I prefer Ben Nye or the one I make myself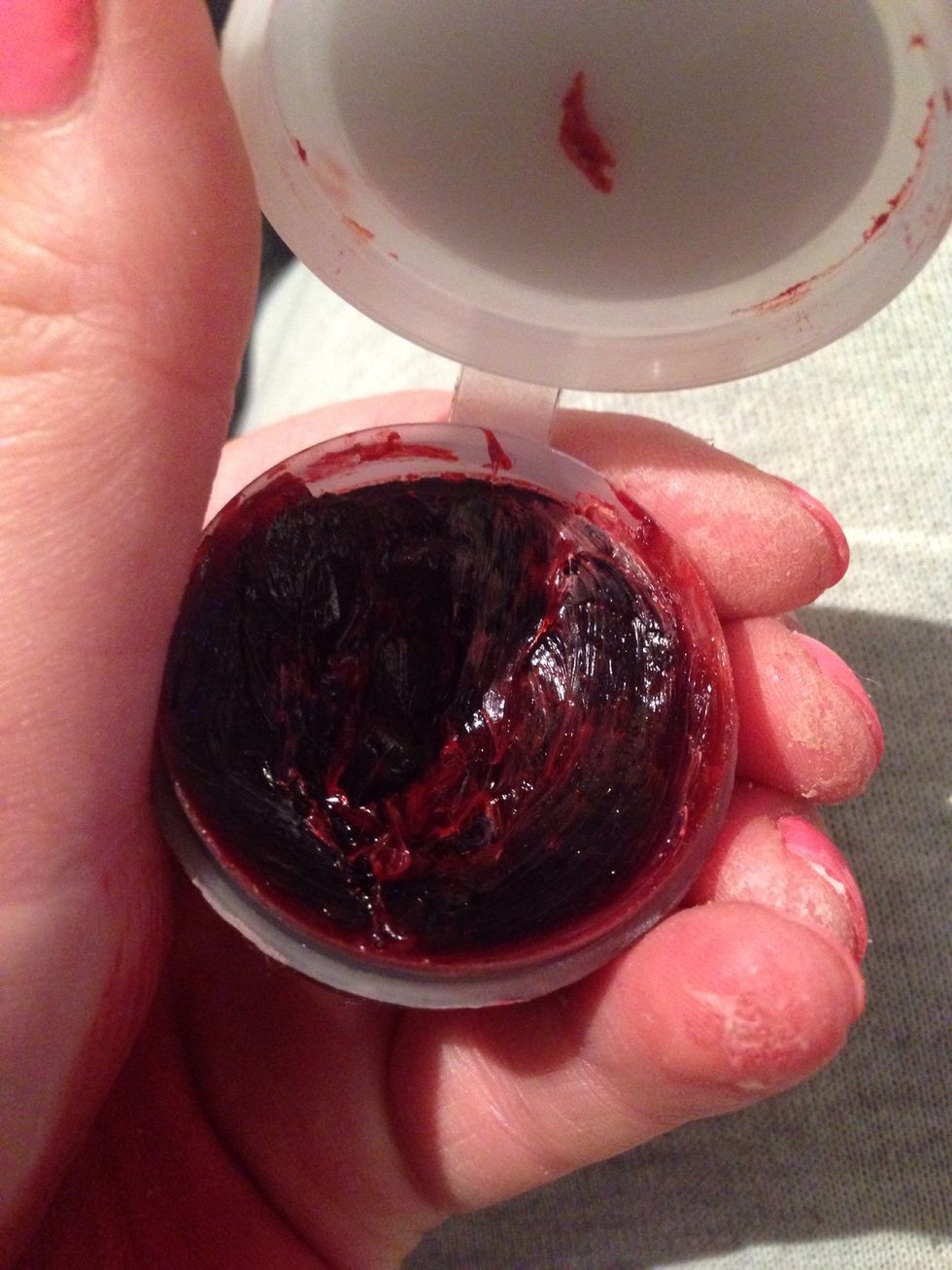 This is how it looks like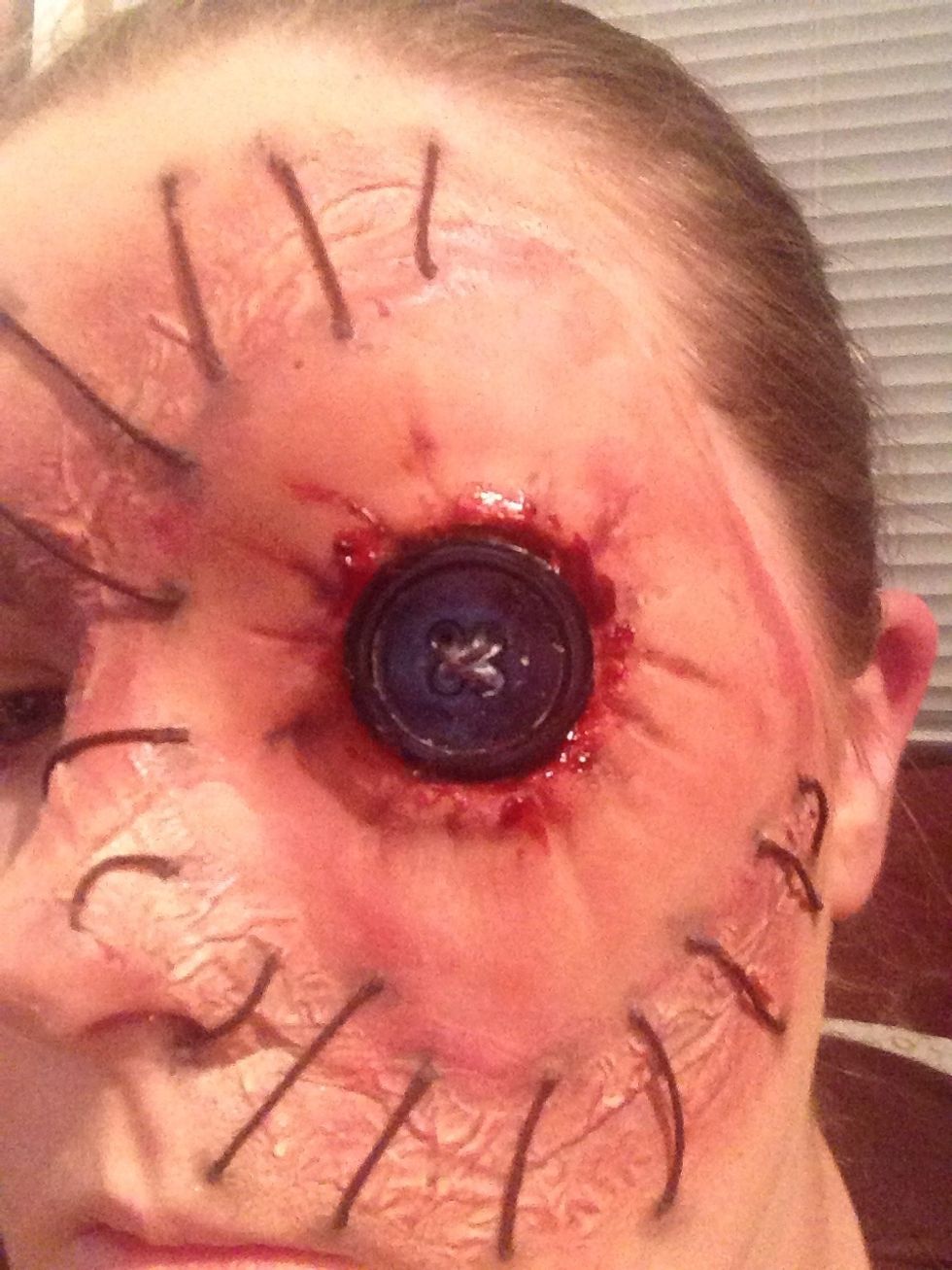 Stick the button on with some liquid latex or spirit gum, and let I dry. Then apply some thick blood around the edge of the button. Smudge it a bit, look more realistic then.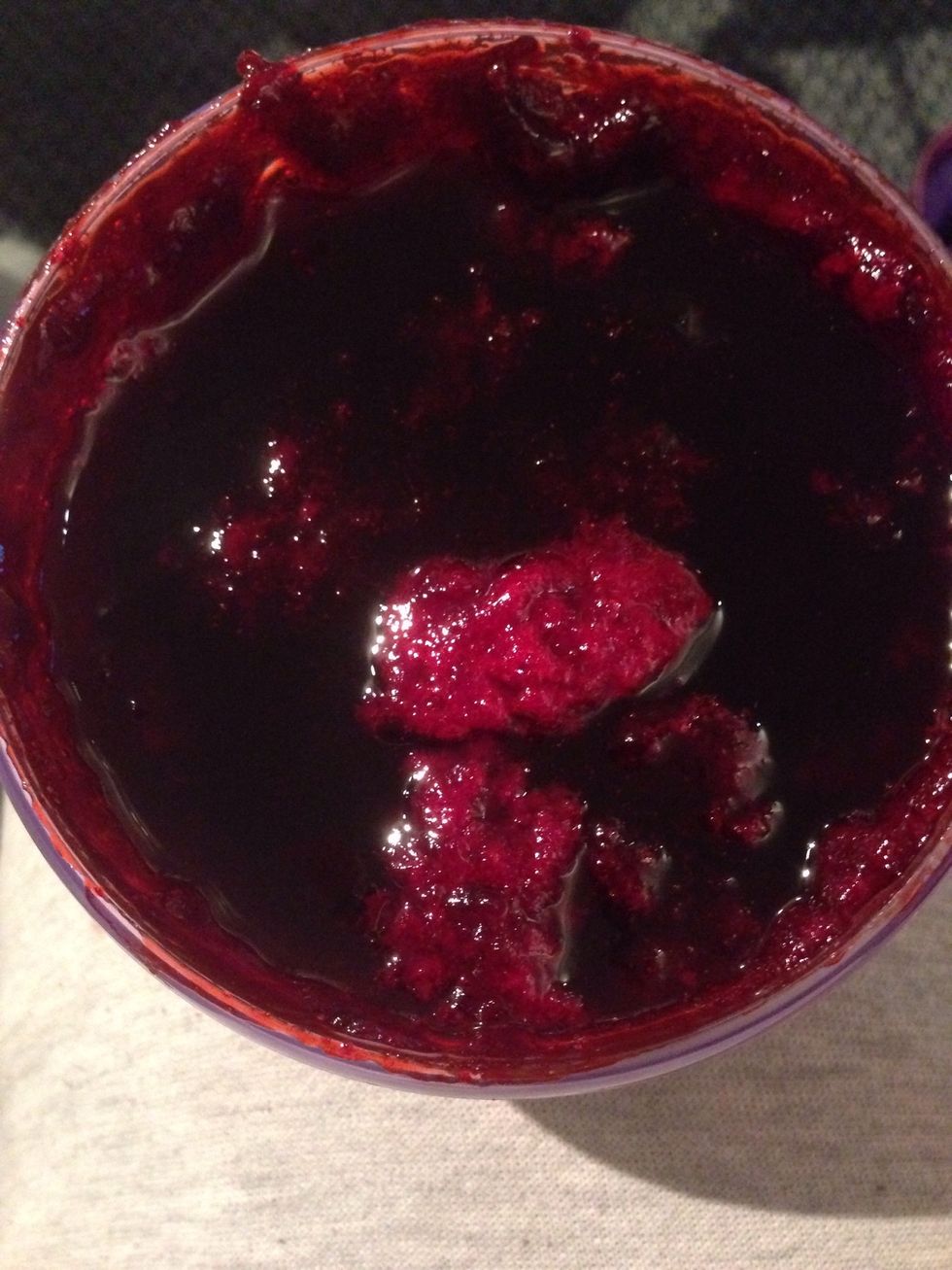 Then I take some fake blood. This is homemade, you can use whatever you have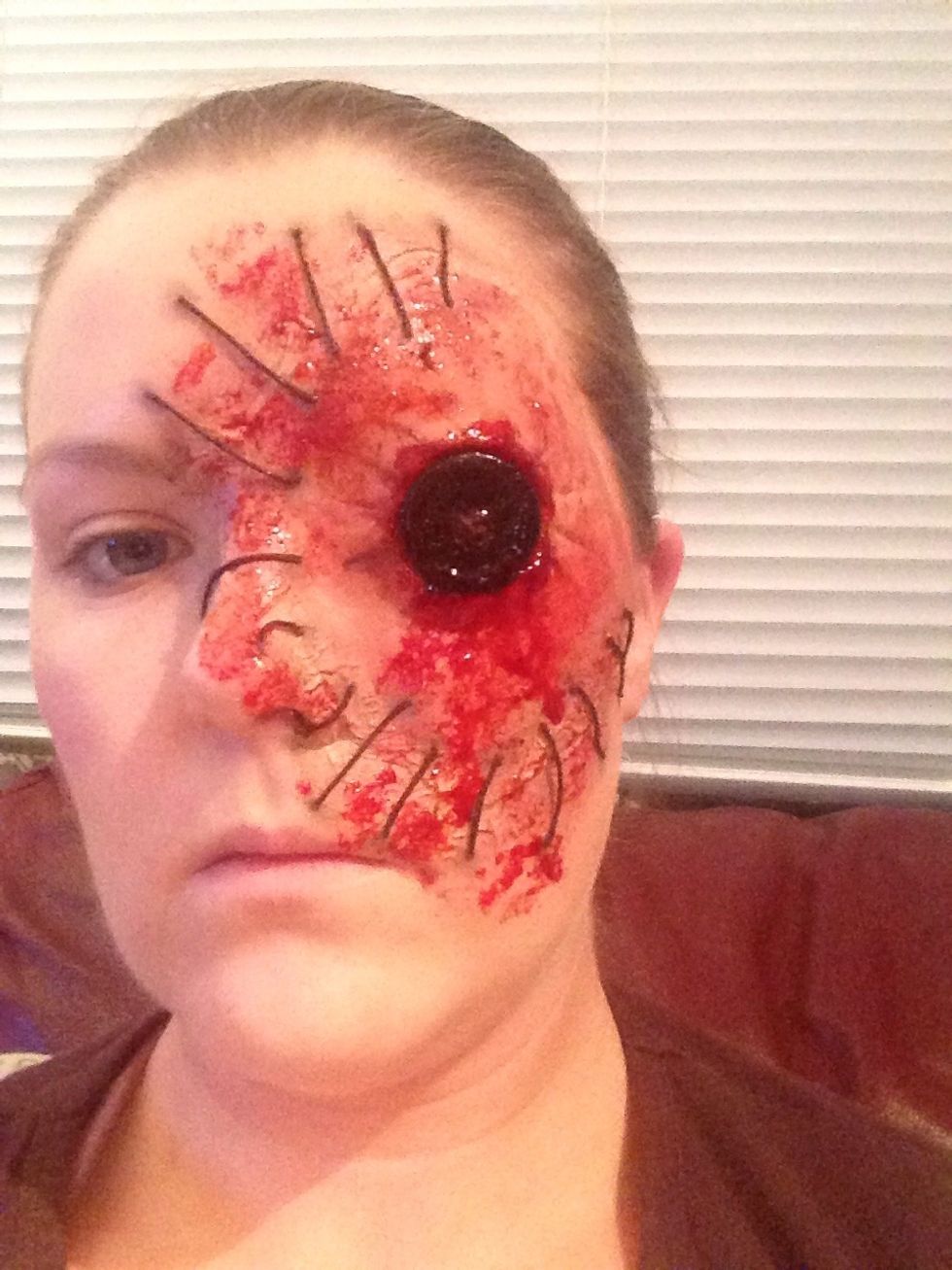 Take the fake blood on a sponge or some tissue paper and dotted it a bit around your face,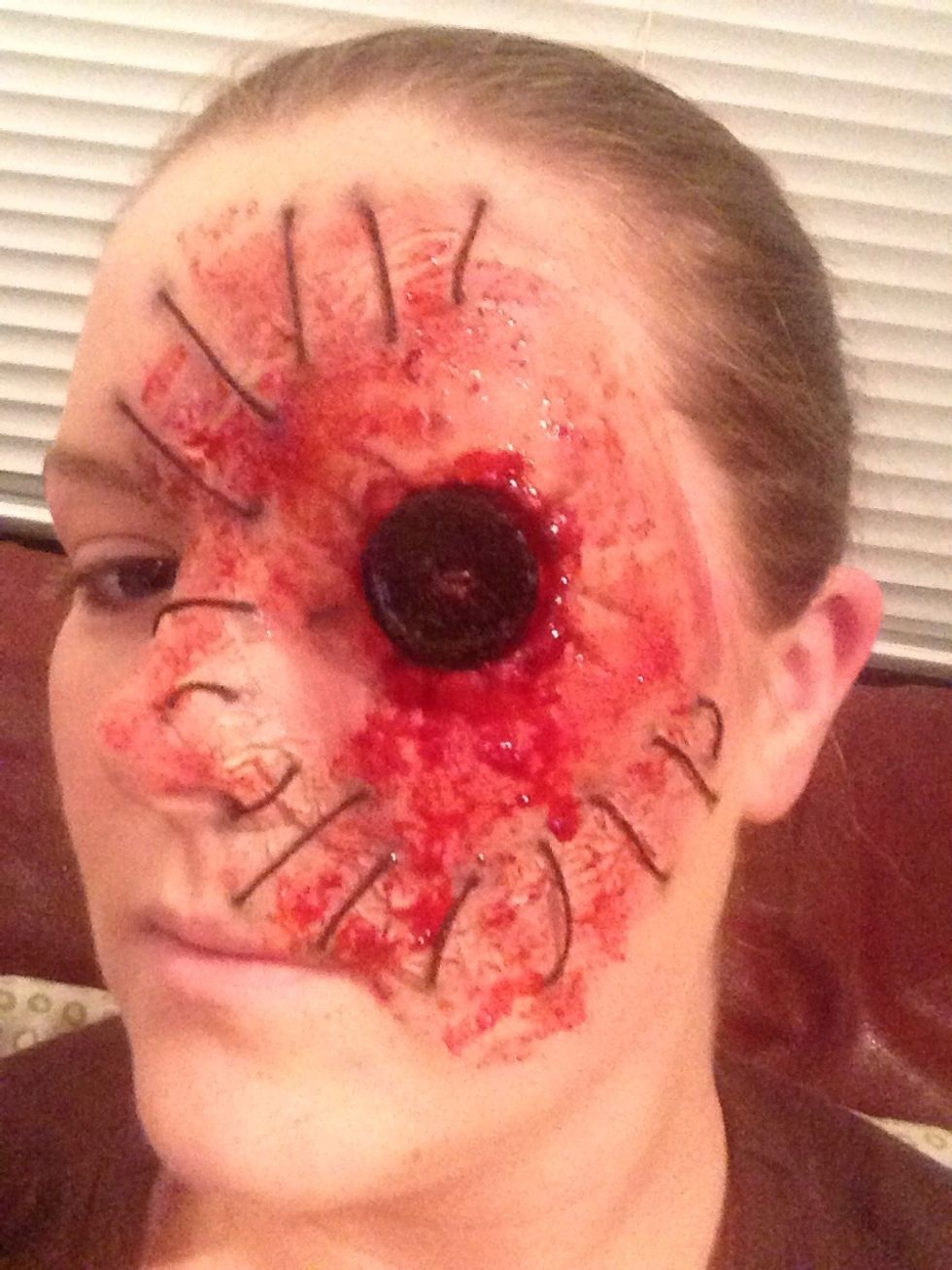 There you go!! Finished! Now go and scare someone!
Liquid latex
Spirit gum
Prosthetic piece
Tissue paper single layer
Face paint
Fake blood
Button
Tread
Wild Face
I'm a creative girl from Norway who love making things. I have a special passion for special effects makeup's! Please comment, like and follow :)