This is part to another Halloween FX makeup tutorial that I did. Just wanted to show different ways and techniques you can do the slit mouth FX.
195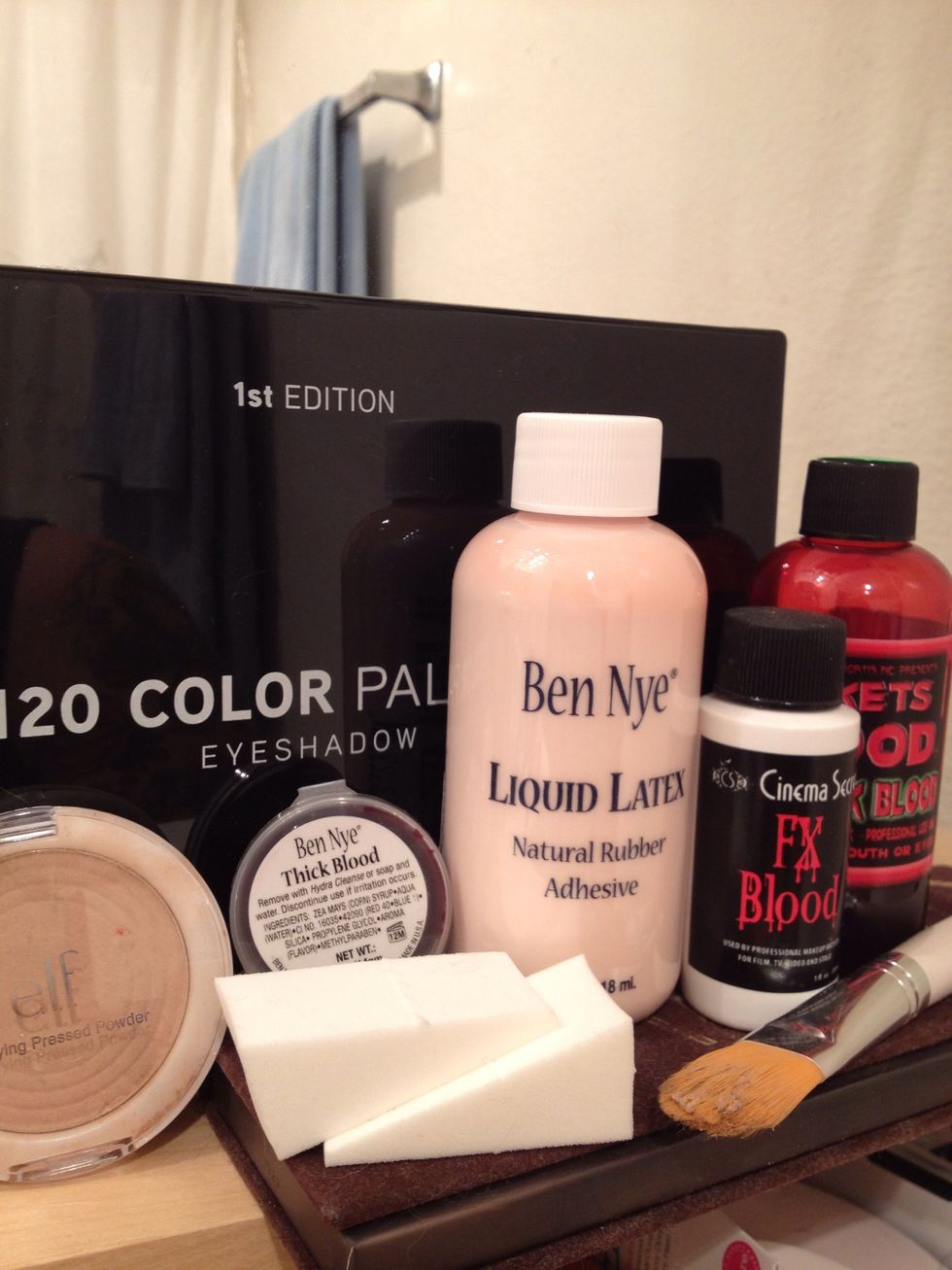 So.. This is my second version of a slit mouth fx for Halloween. I feel this technique looks more like a realistic Chelsea grin (Glasgow smile). Here are all of the supplies.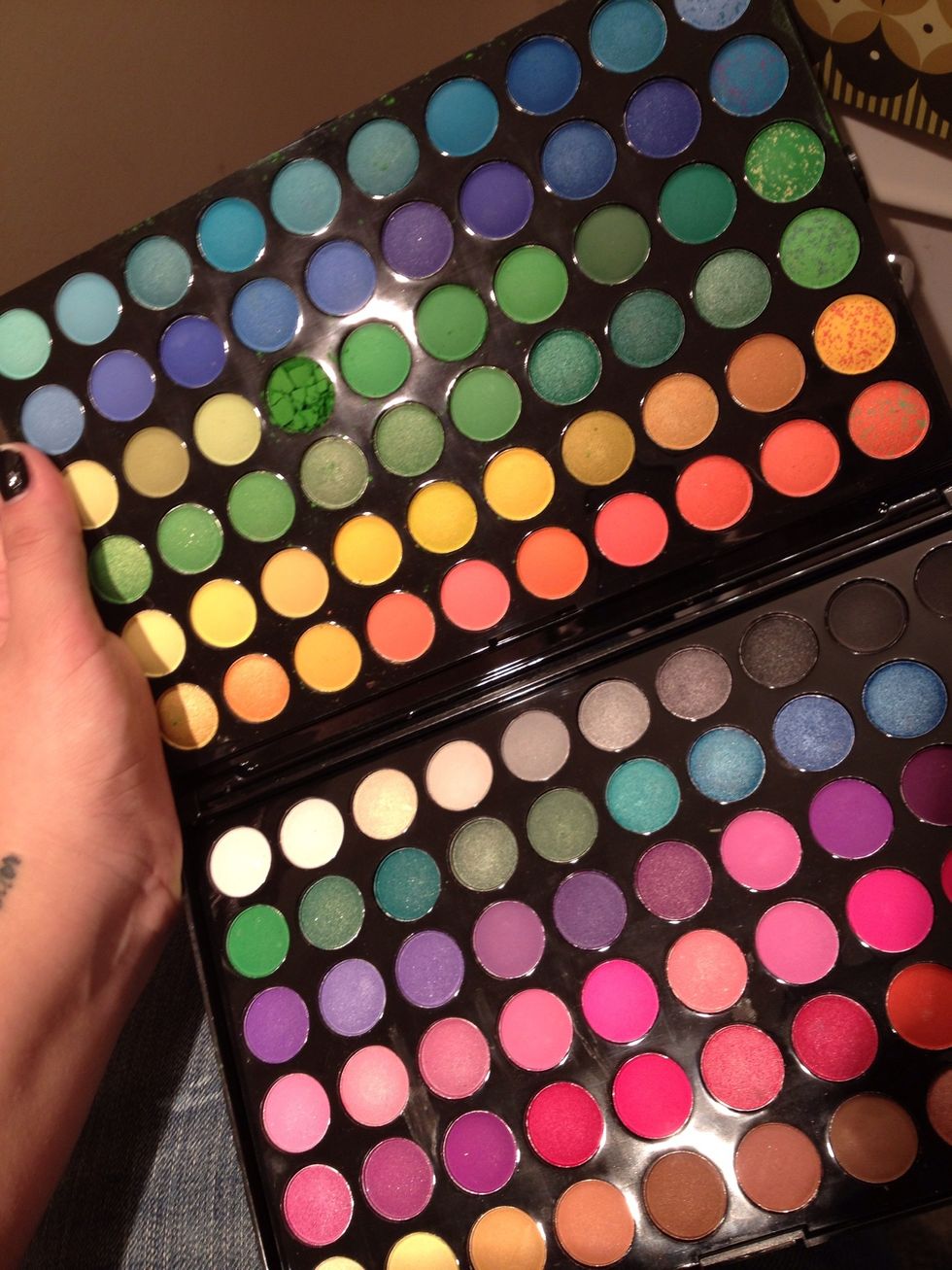 I love the eyeshadow palettes. You can really get creative with depth for Fx makeup.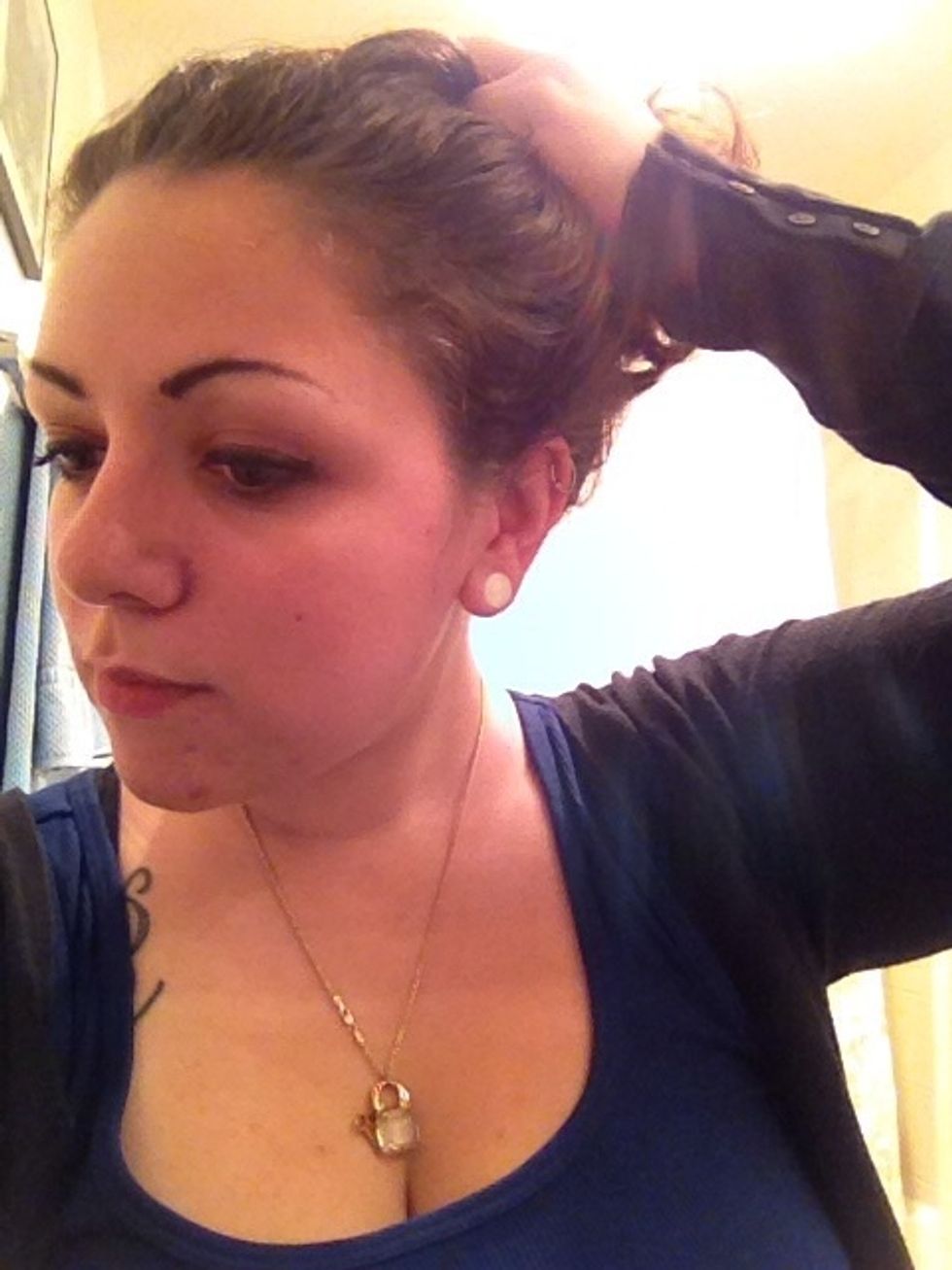 Ok.. So first, hair up!! Latex and hair do not mix well together.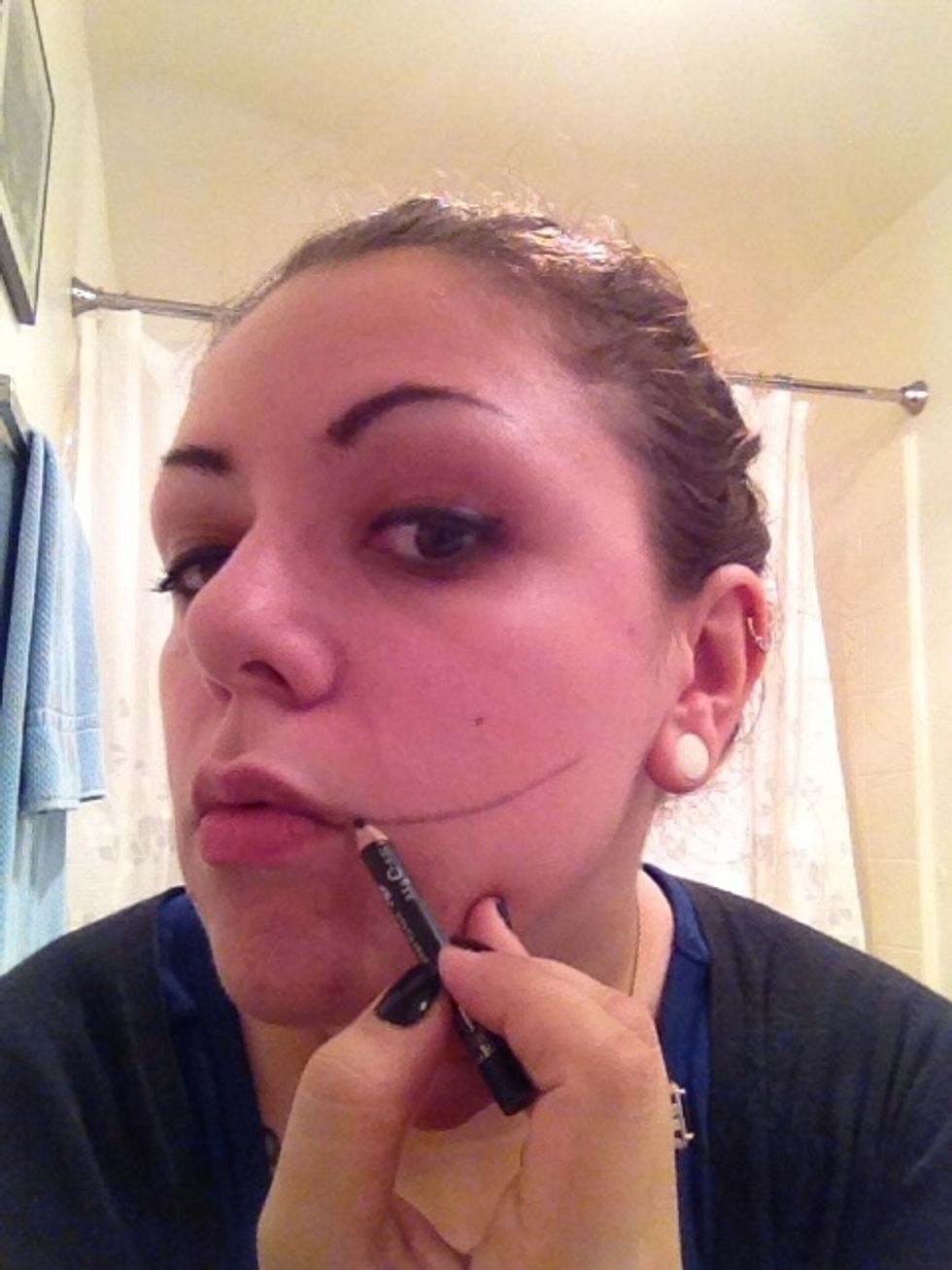 Take any eyeliner pencil and stencil where you want your grin to be (please excuse the bathroom background😁)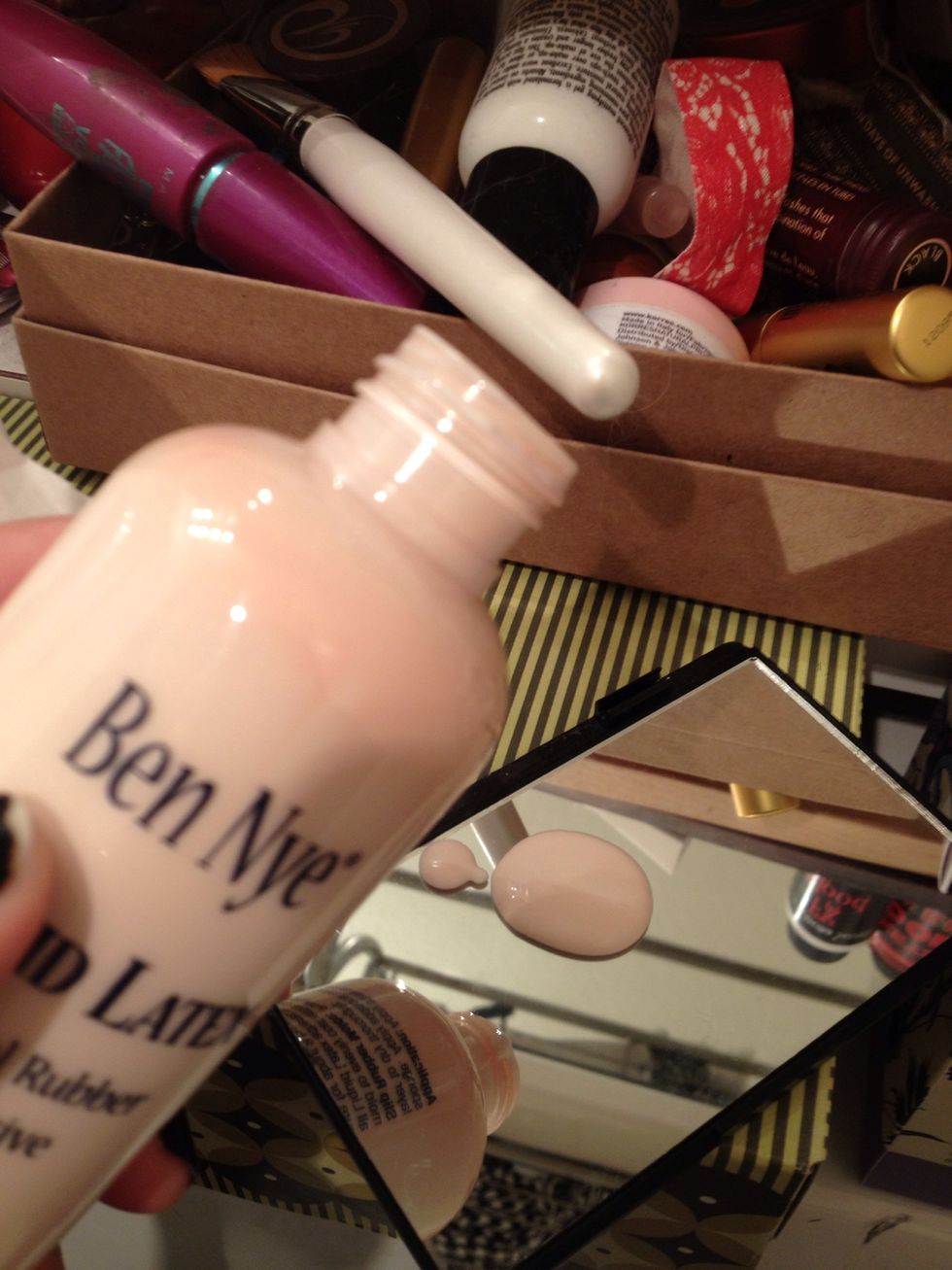 Pour out some latex onto a smooth surface. I used this small mirror.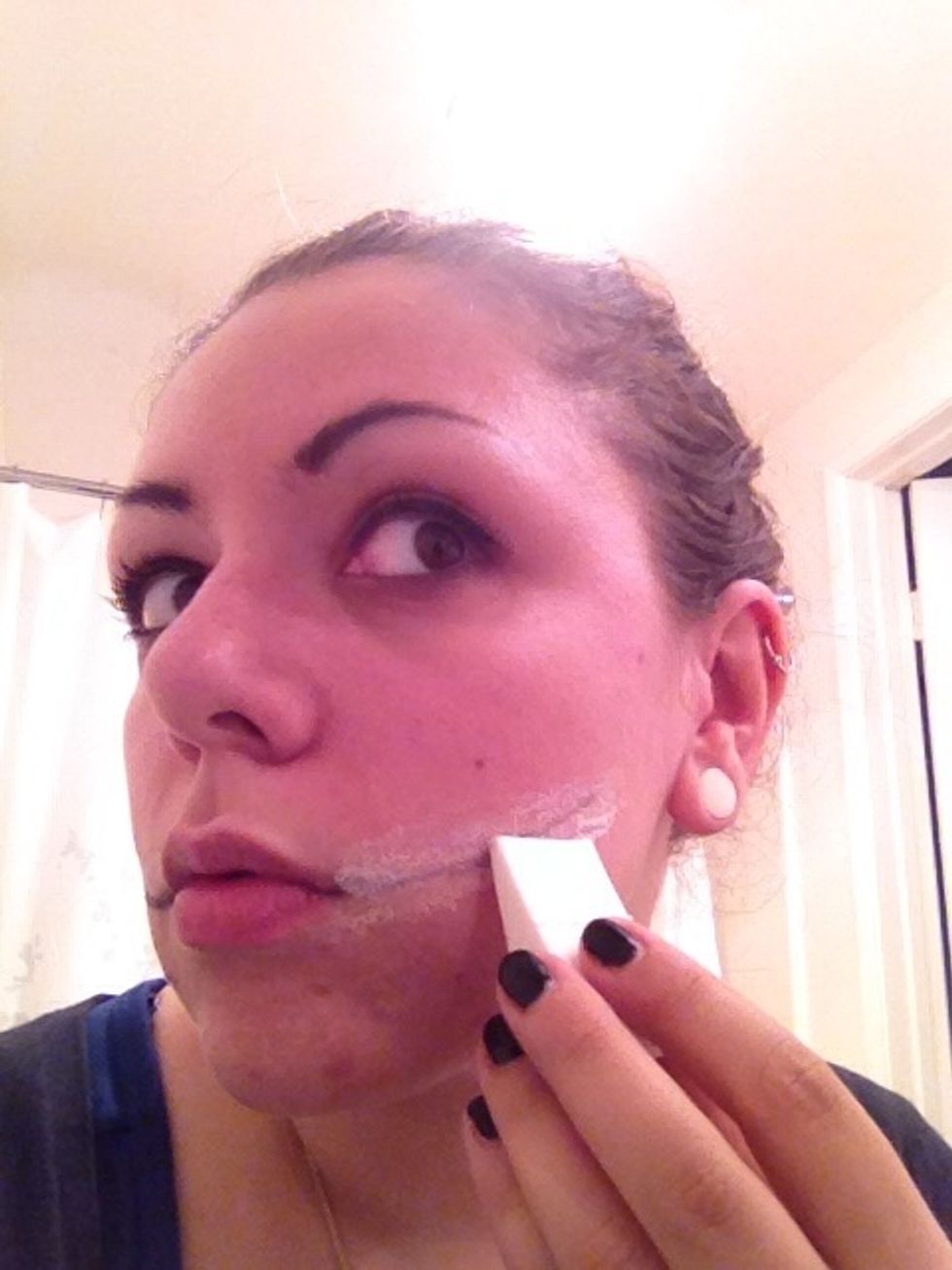 With a makeup sponge start covering the line with latex
Looks as such...
Use a blow dryer to speed up drying time.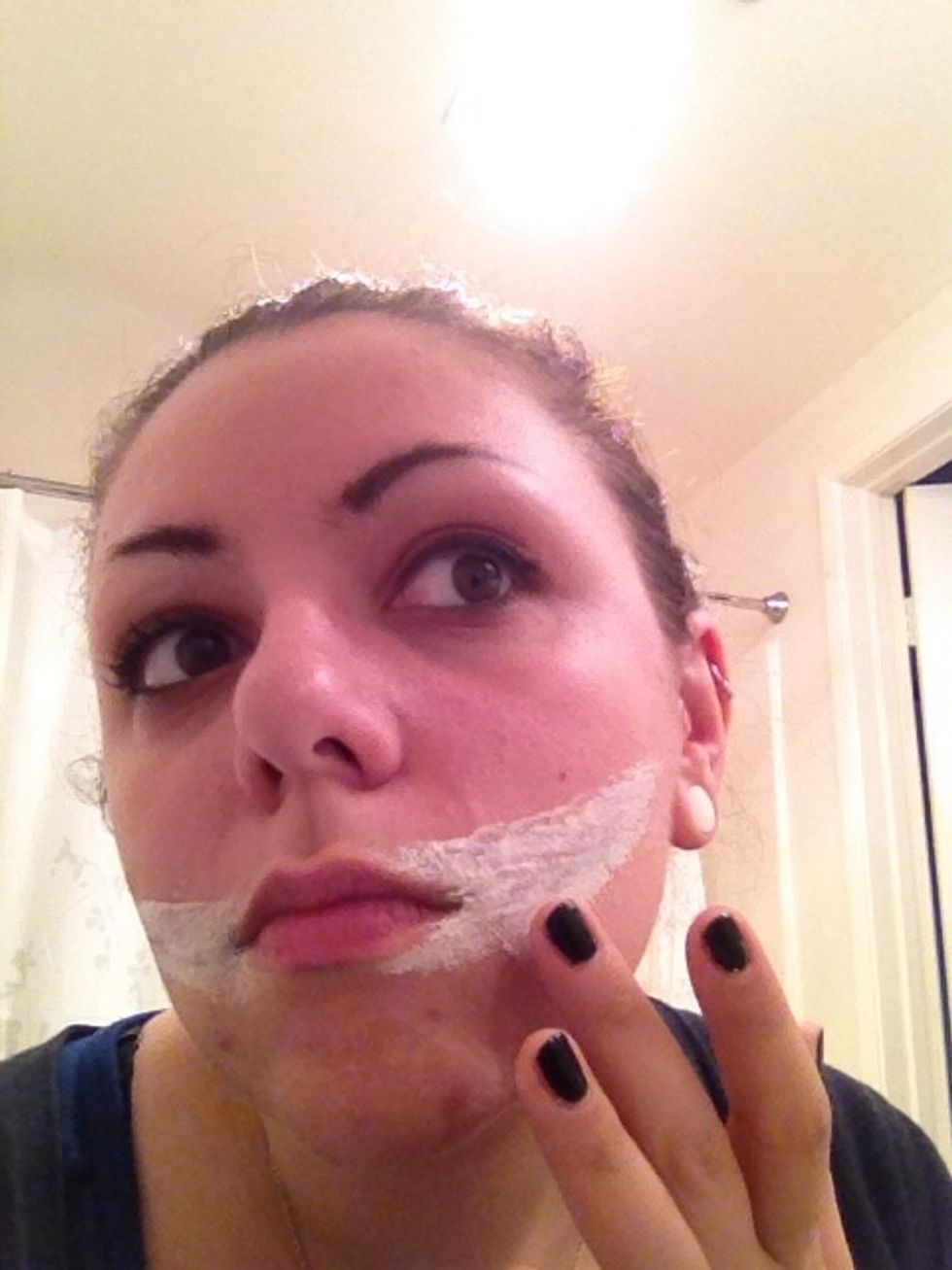 Add second layer of latex. I use my fingers to blend in the edges.
And hot air again 💨💨💨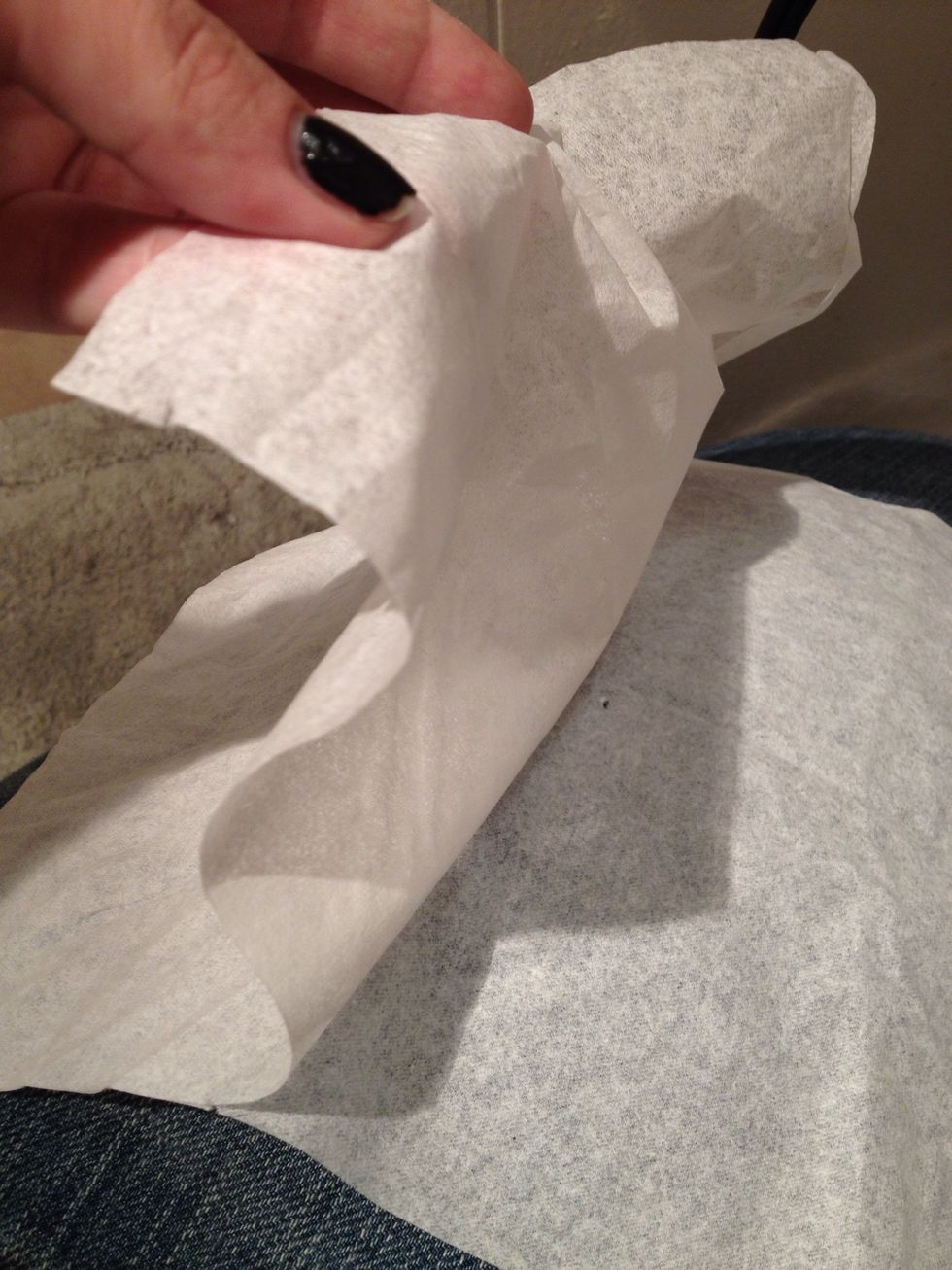 Now take your tissue paper and peel the sheet to create two thinner layers
Tear to fit size of grin..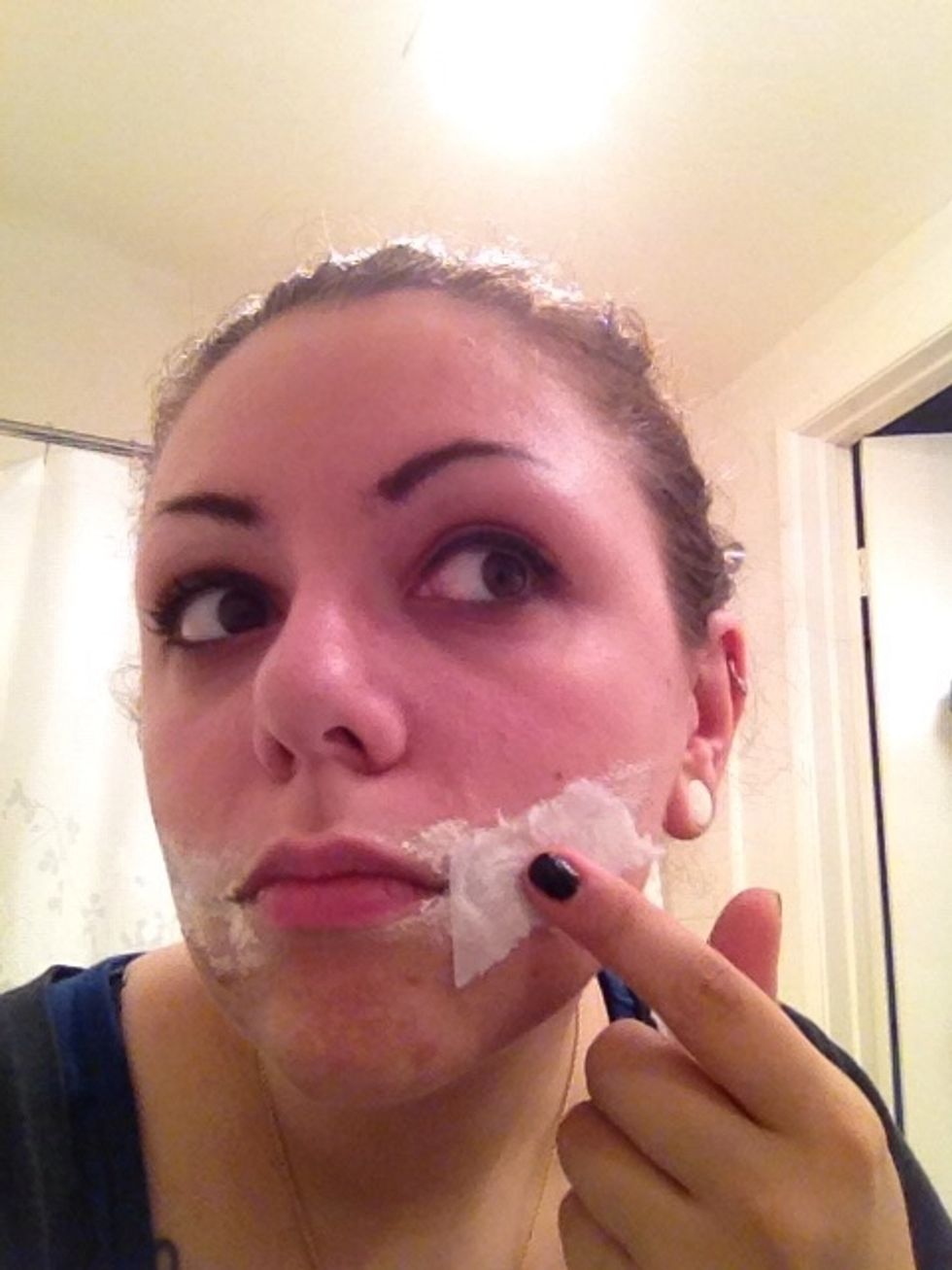 Add more latex and then place tissue paper on top. You can tear smaller pieces to fit the corners.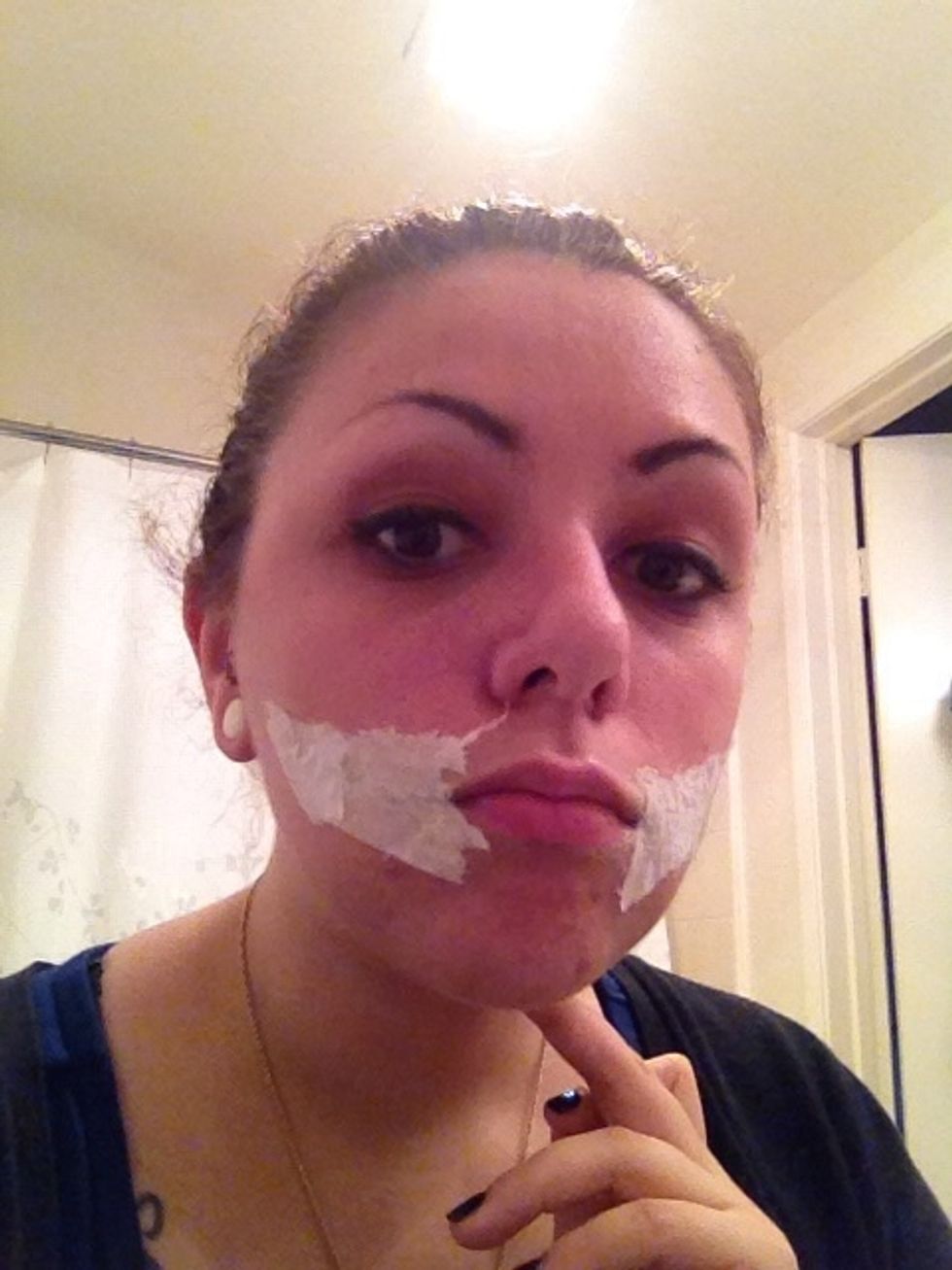 Cute huh?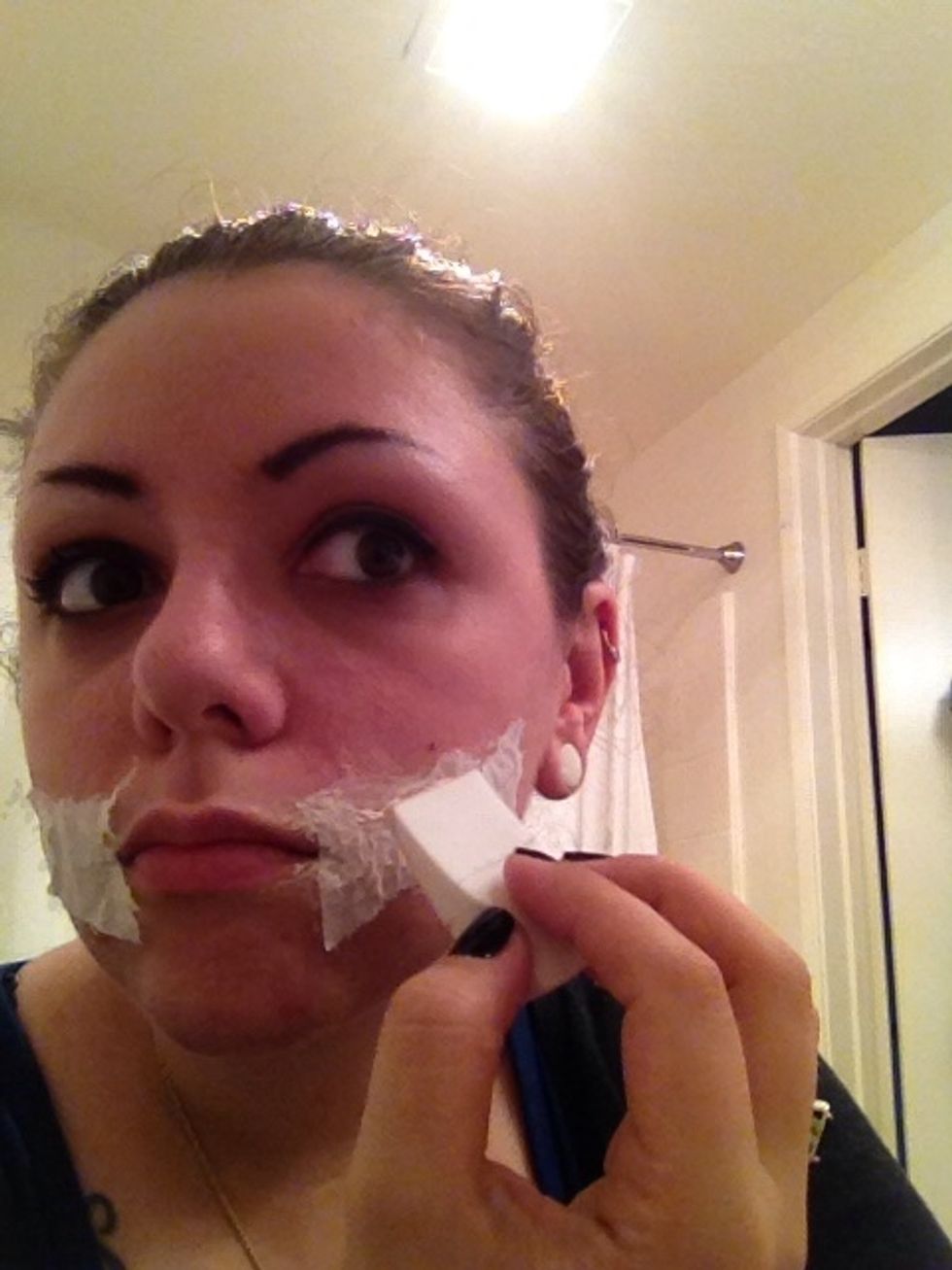 Now add another layer of latex on top of the tissue paper. Don't worry if it clumps up a bit.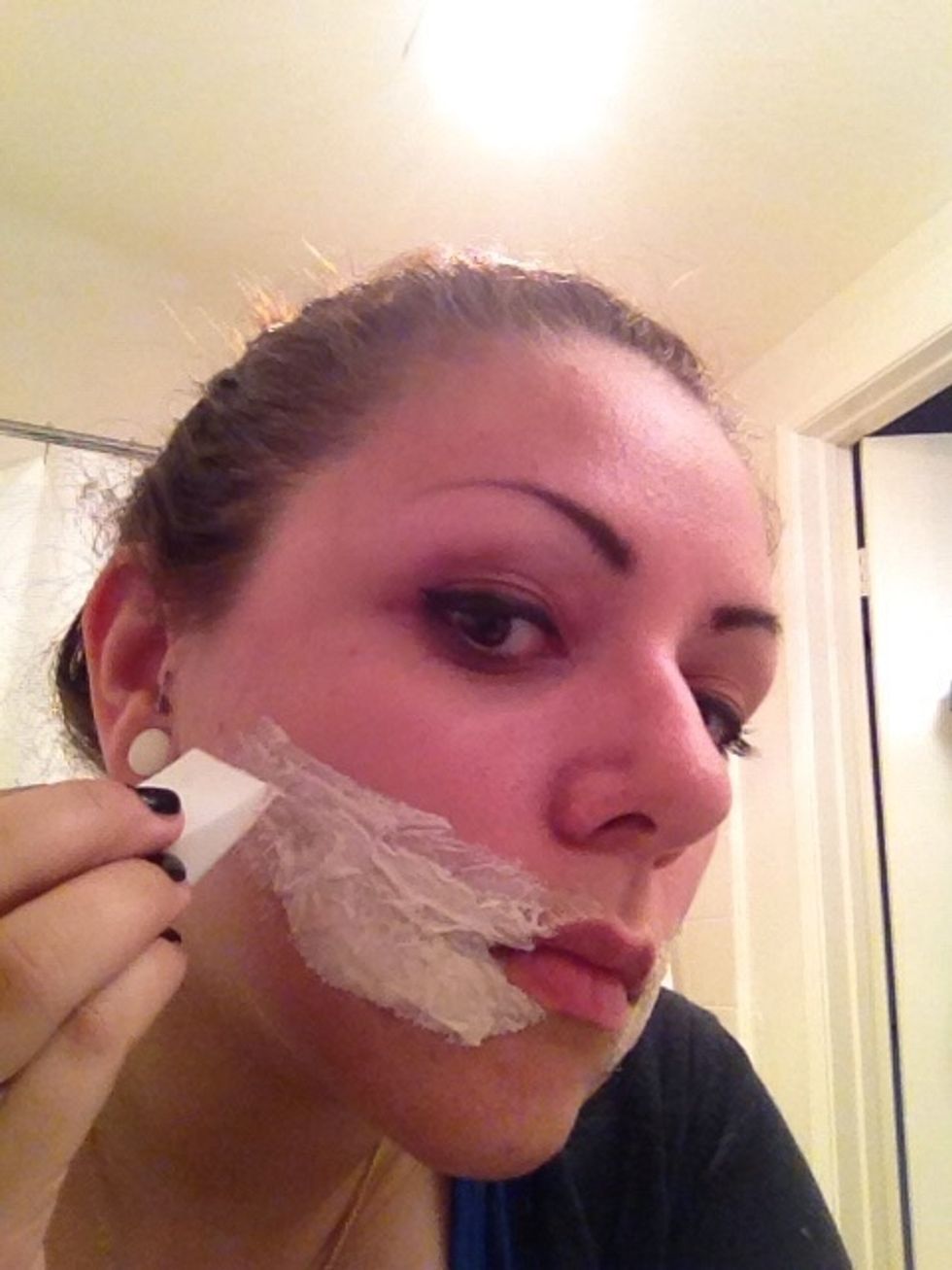 Go outward from the tissue paper with the latex to blend with the rest of your face.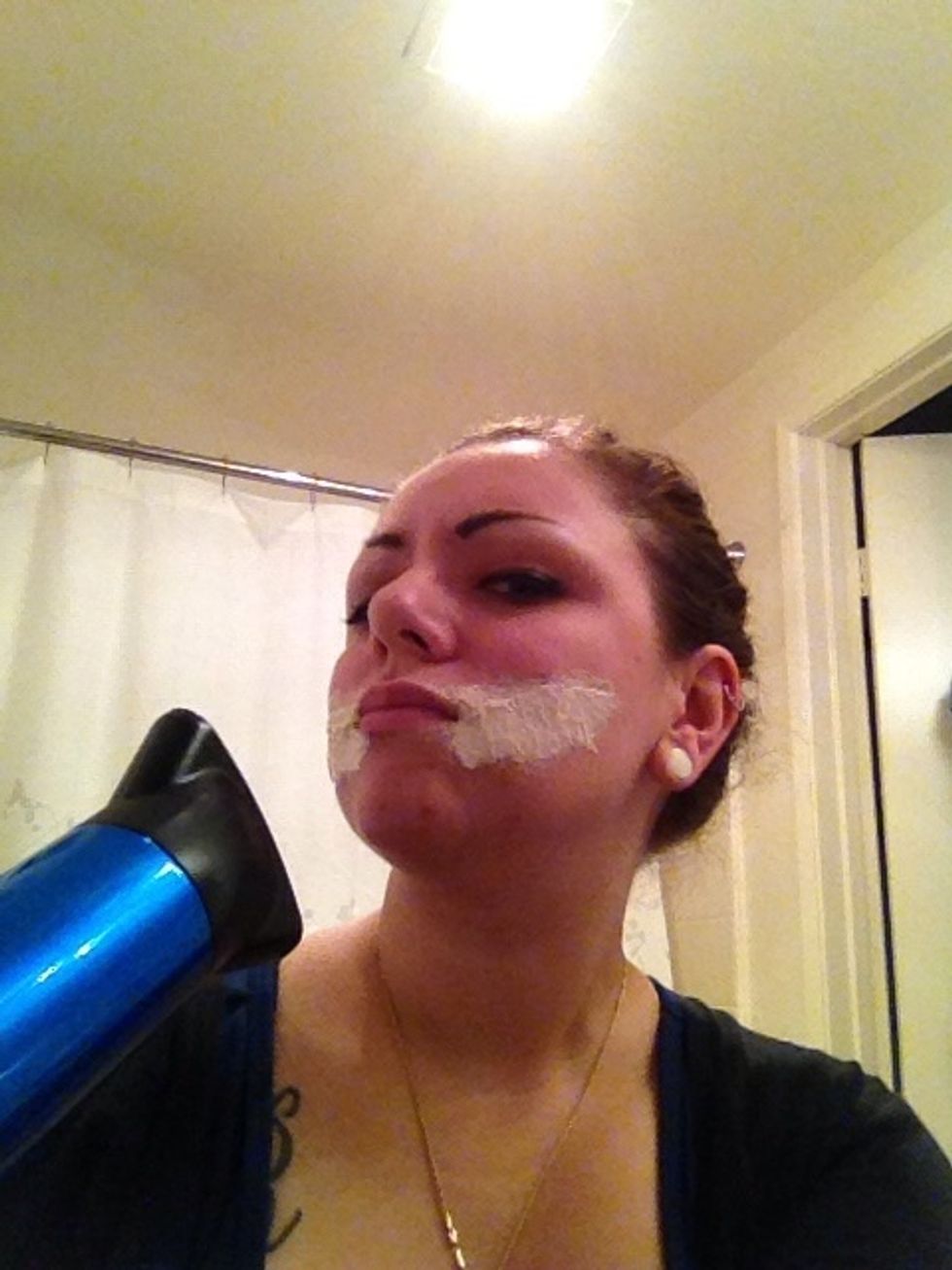 And mooore hot air...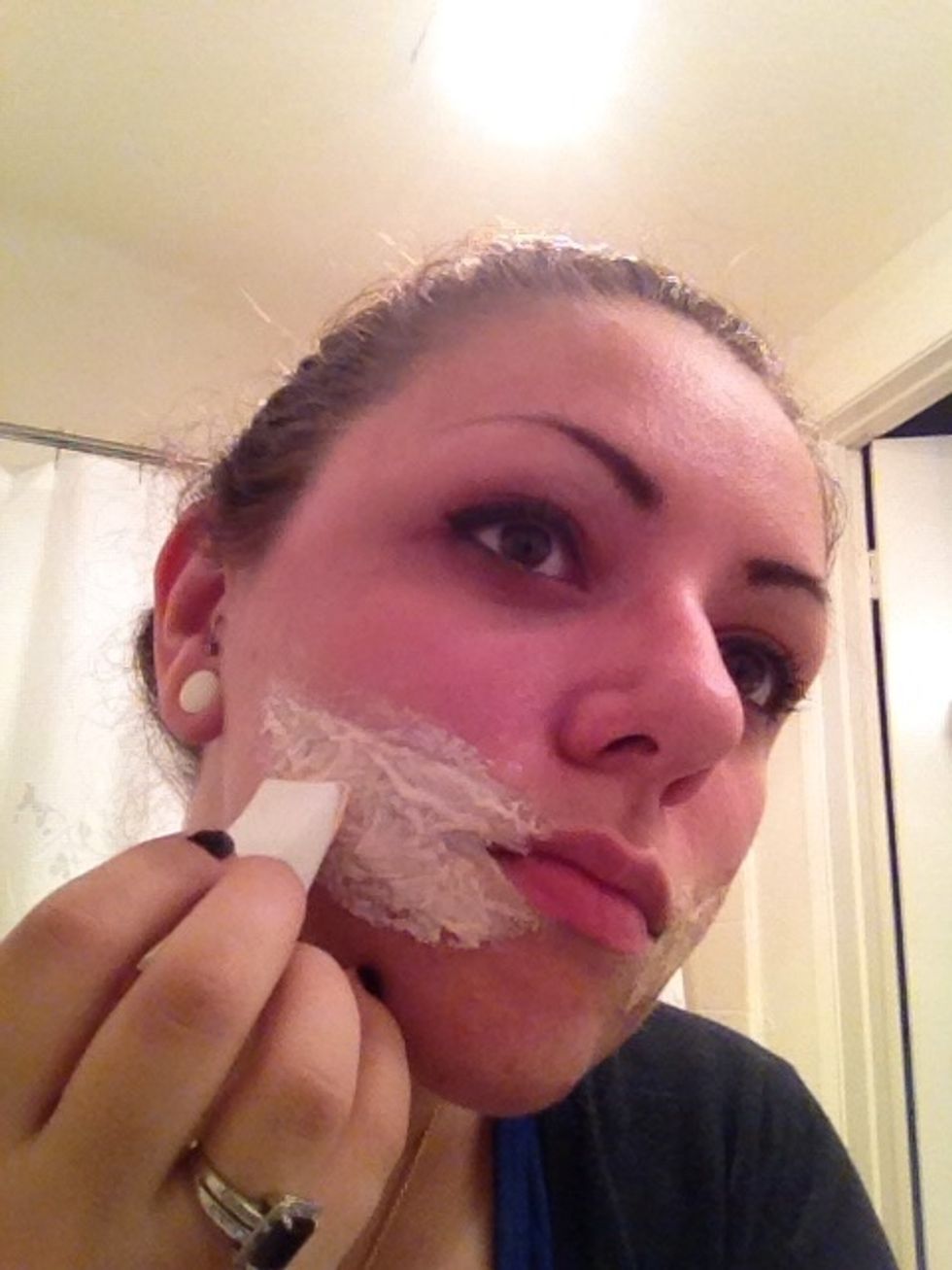 And one more layer of latex. I check to make sure everything is even and blended the best it can be.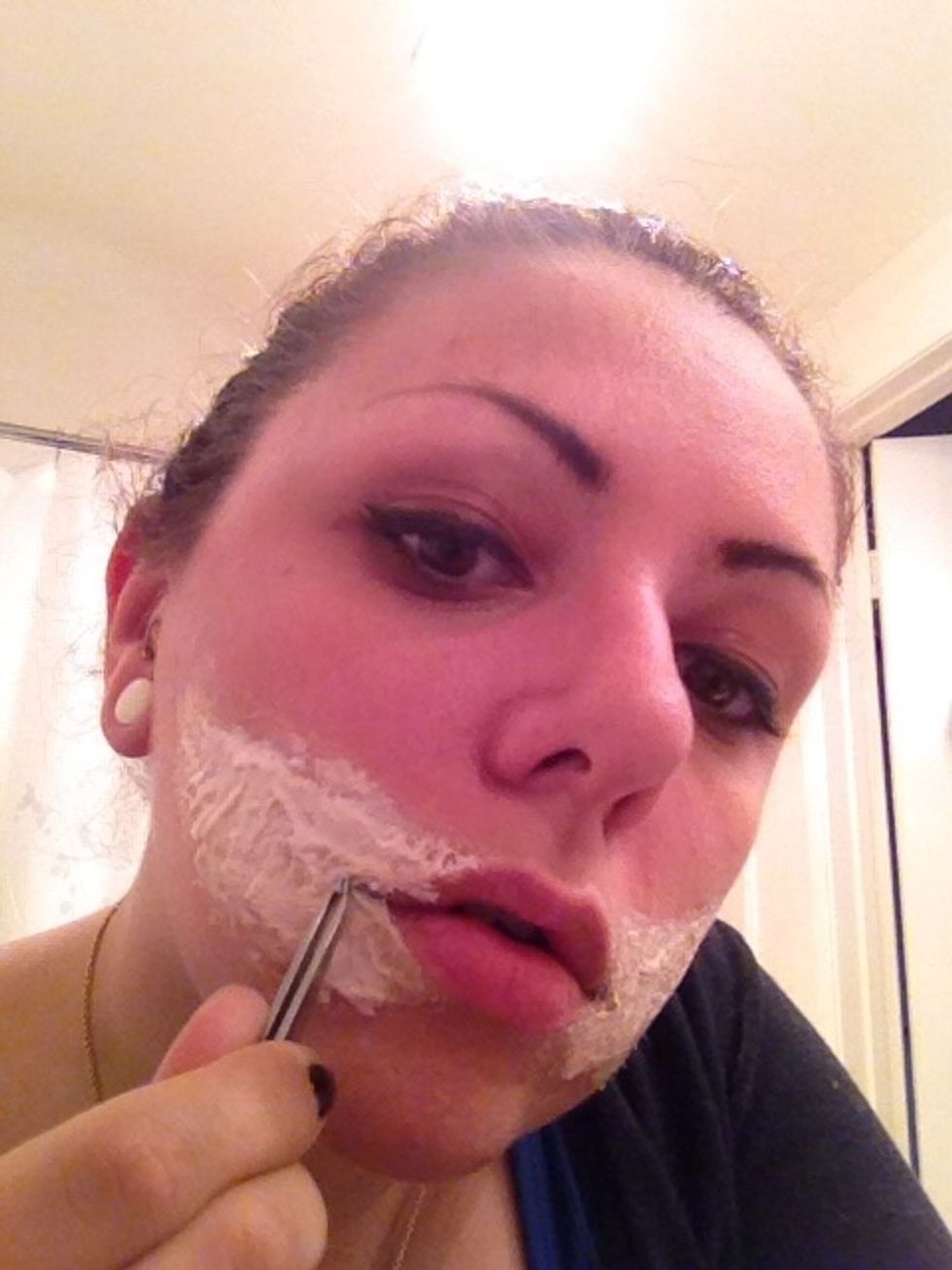 Now with tweezers or your finger nail, start lifting the edge of the latex by your mouth. This will make it easier to cut later...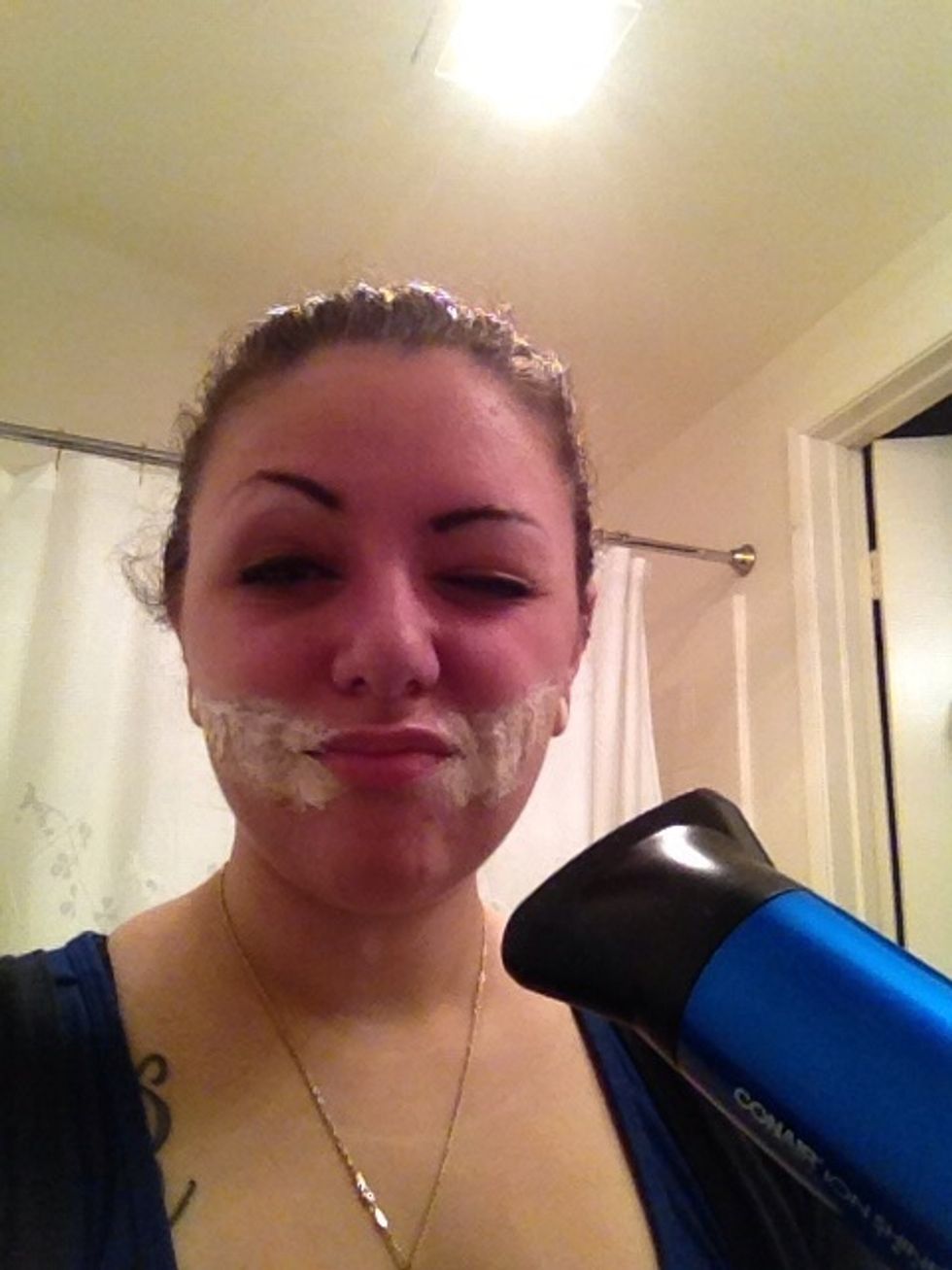 I did one more layer of latex cuz I am a perfectionist.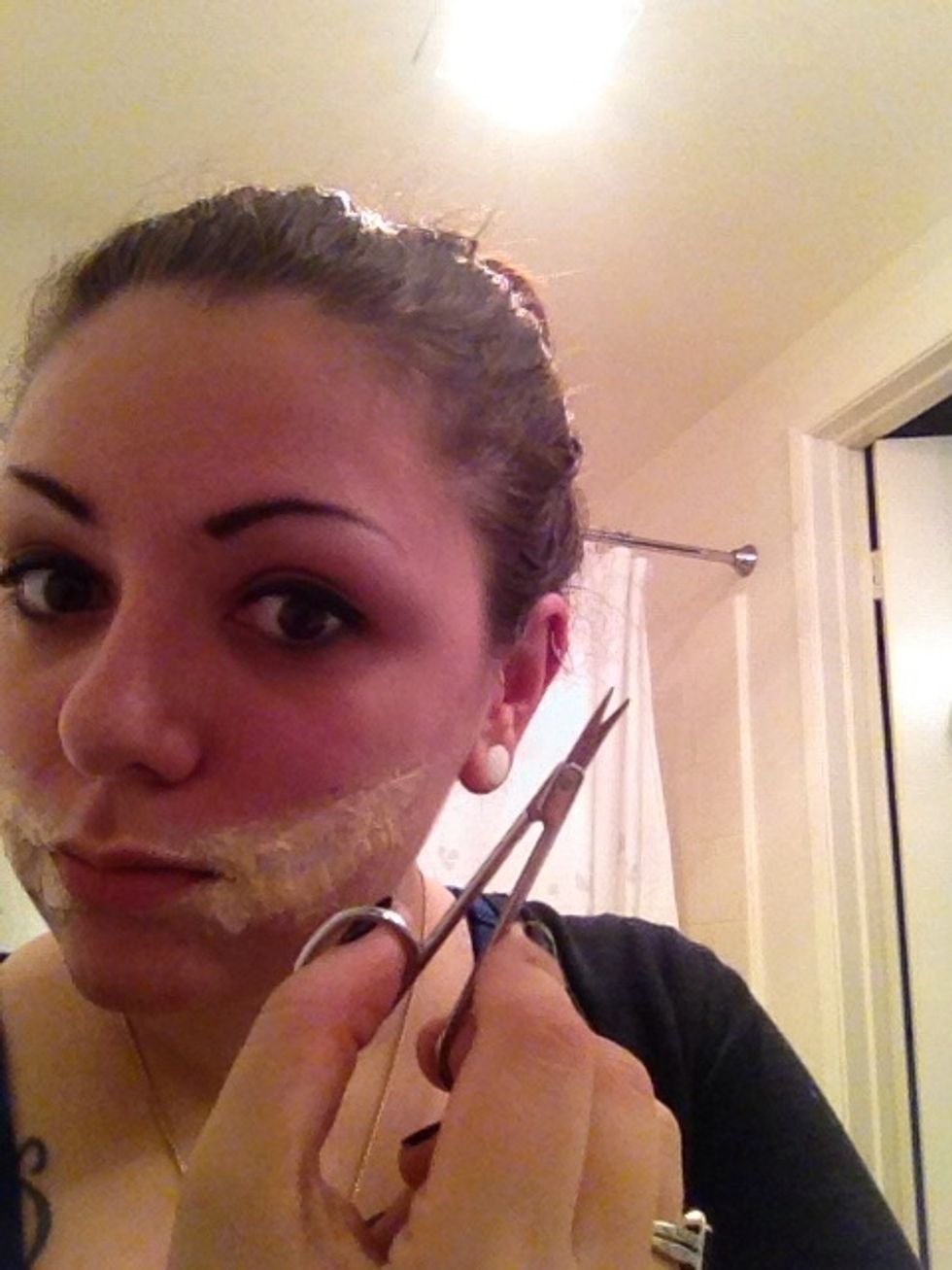 *BE CAREFUL* Once the latex is completely dry, take small scissor and start to cut your smile out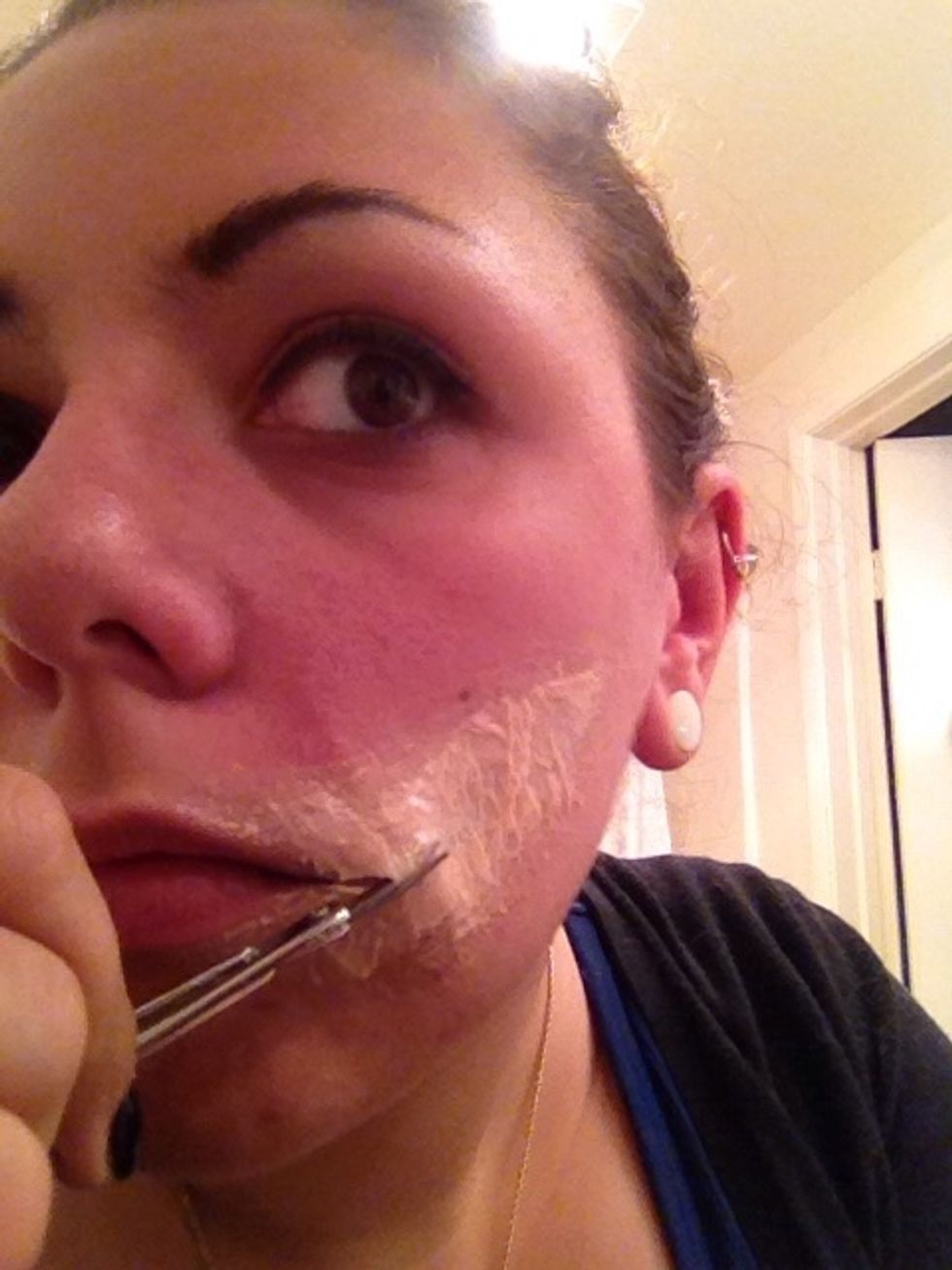 Take your time with this part. I lift the scissors away from my face when I cut ✂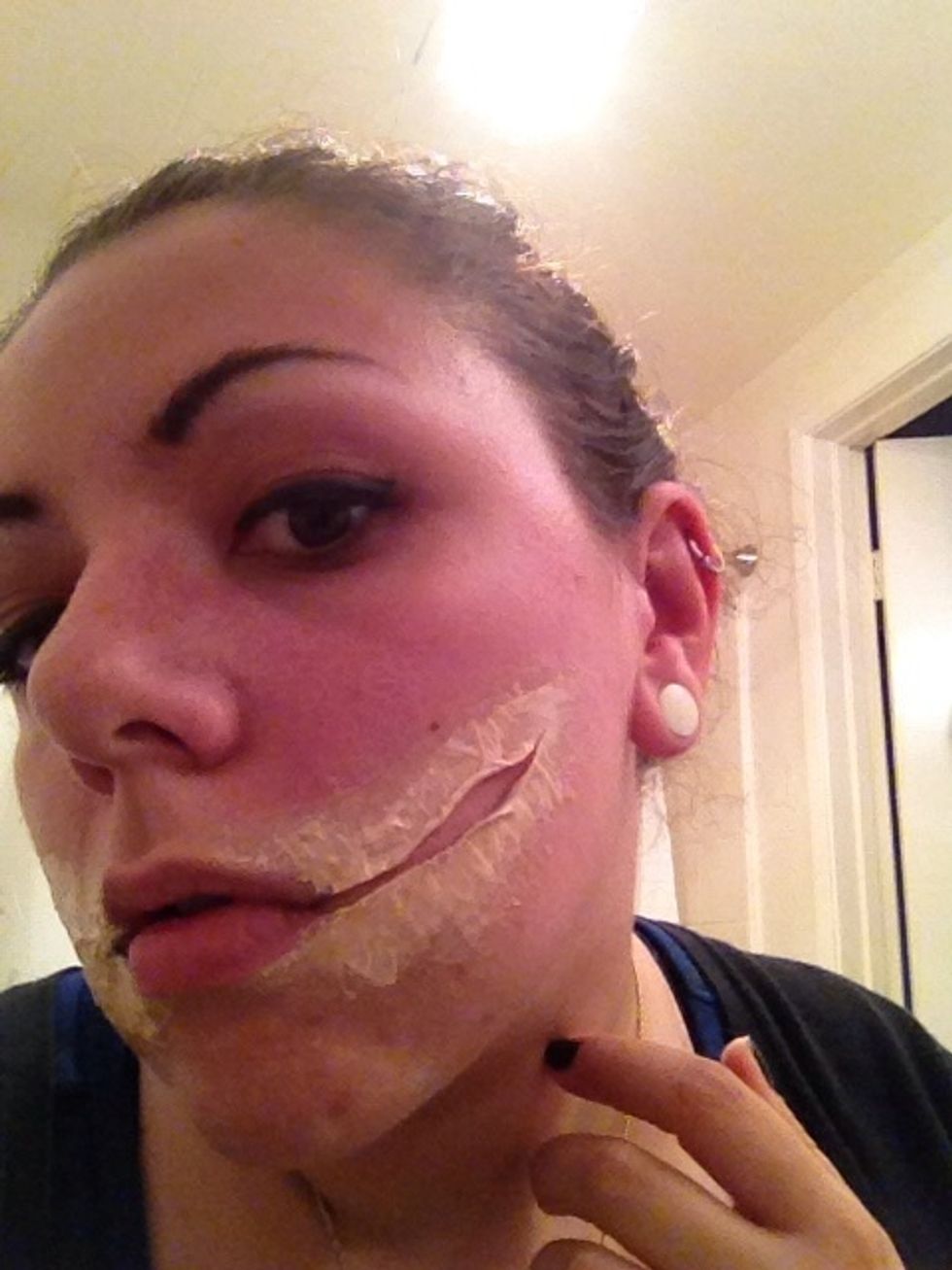 You can cut whatever length you want. Peel away the opening to create more depth.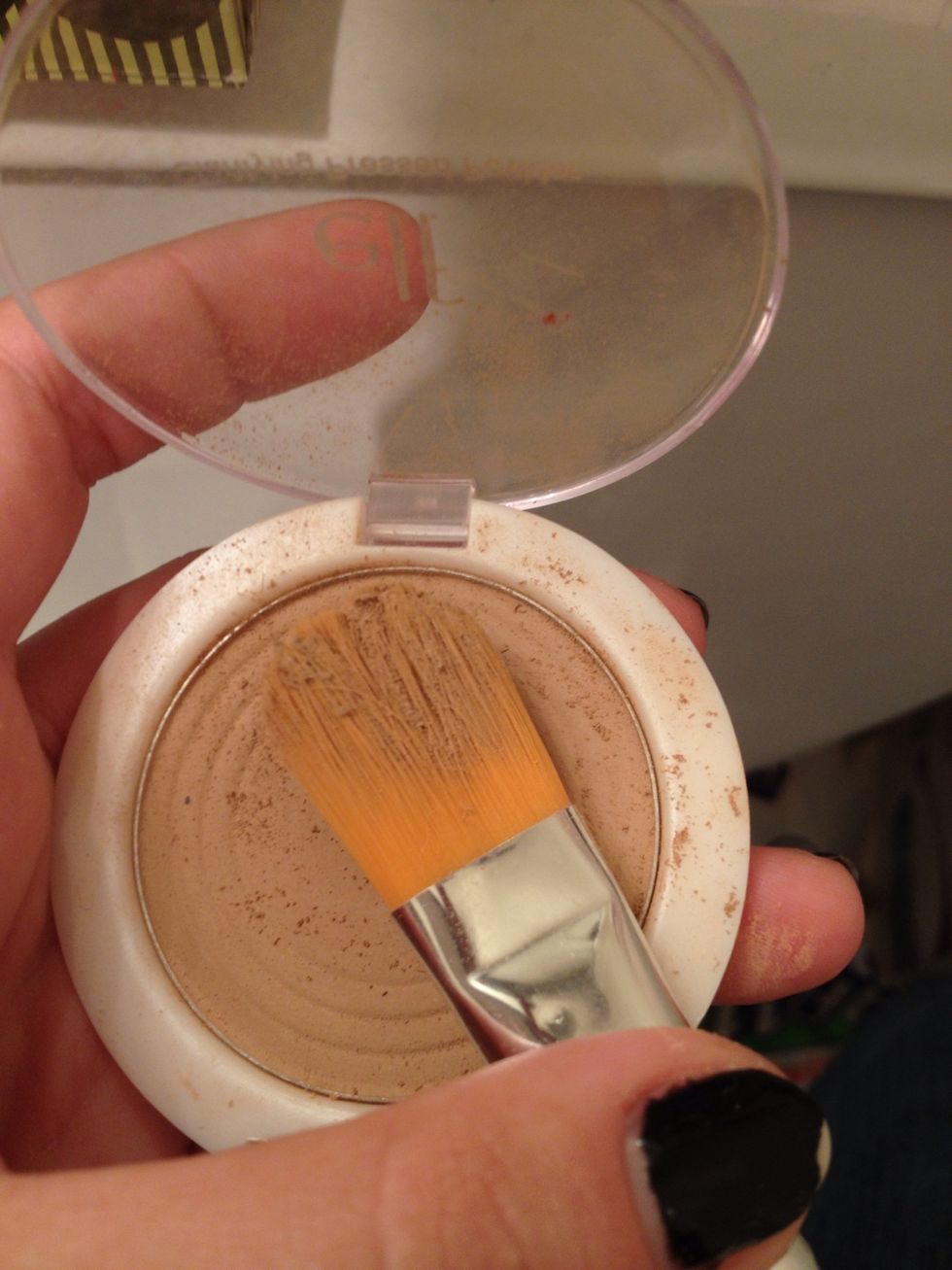 Take your face powder...
And cover the entire latex piece. This prevents the latex from being sticky and makes it easier to work with.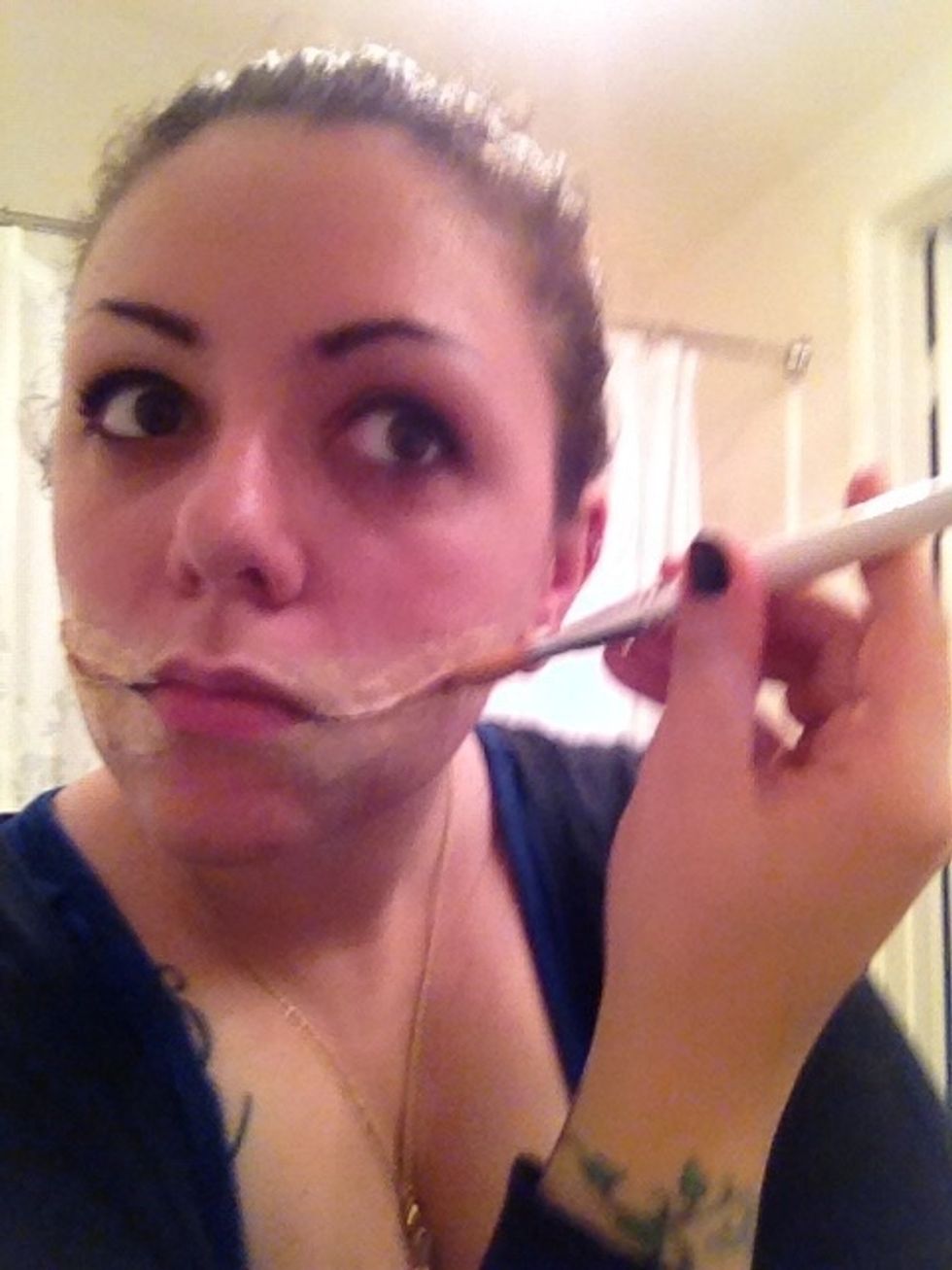 Also get inside the latex flaps of the grin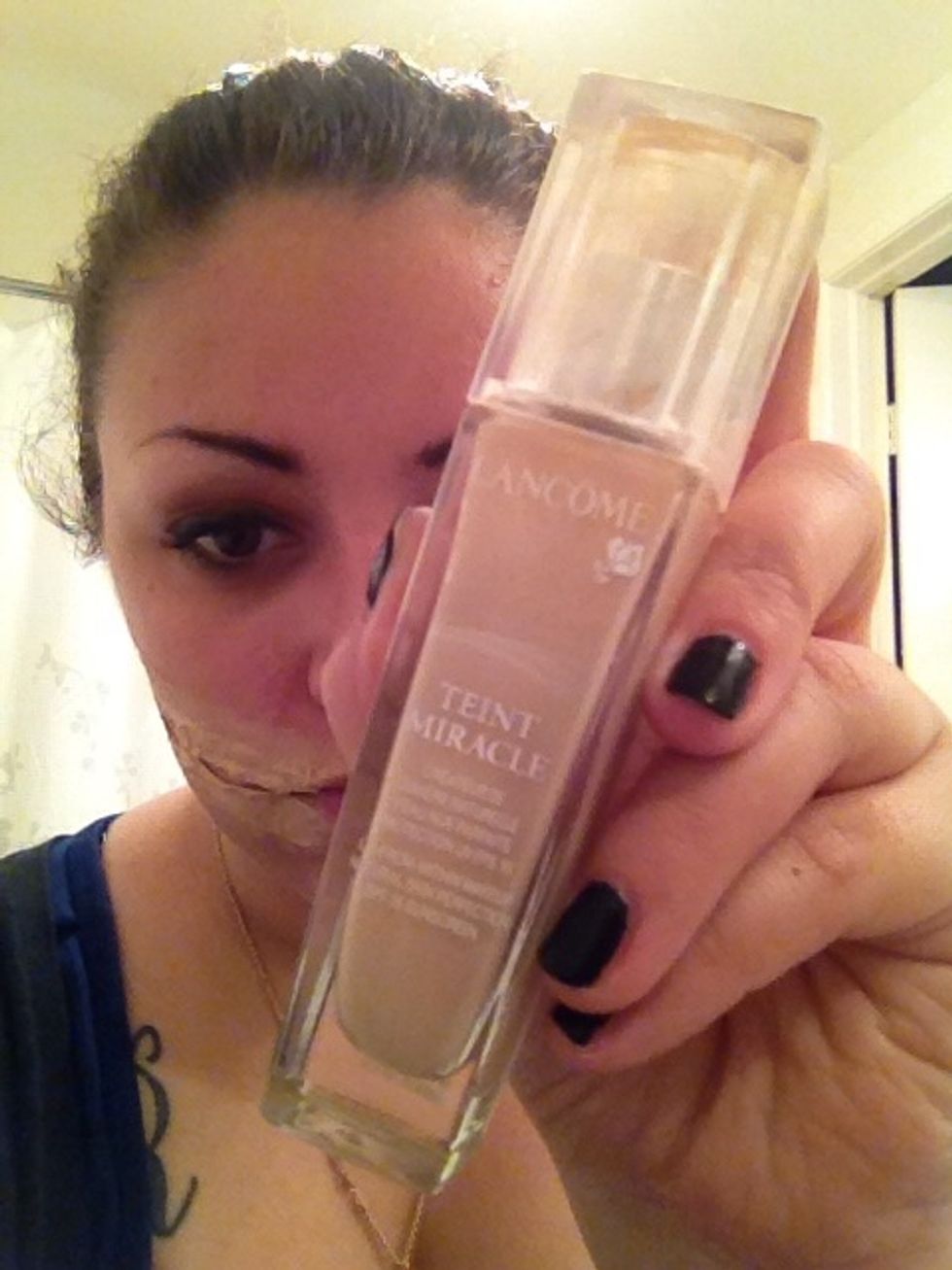 Now the foundation. Try to use a cream base rather than aqua base. It sticks better to the latex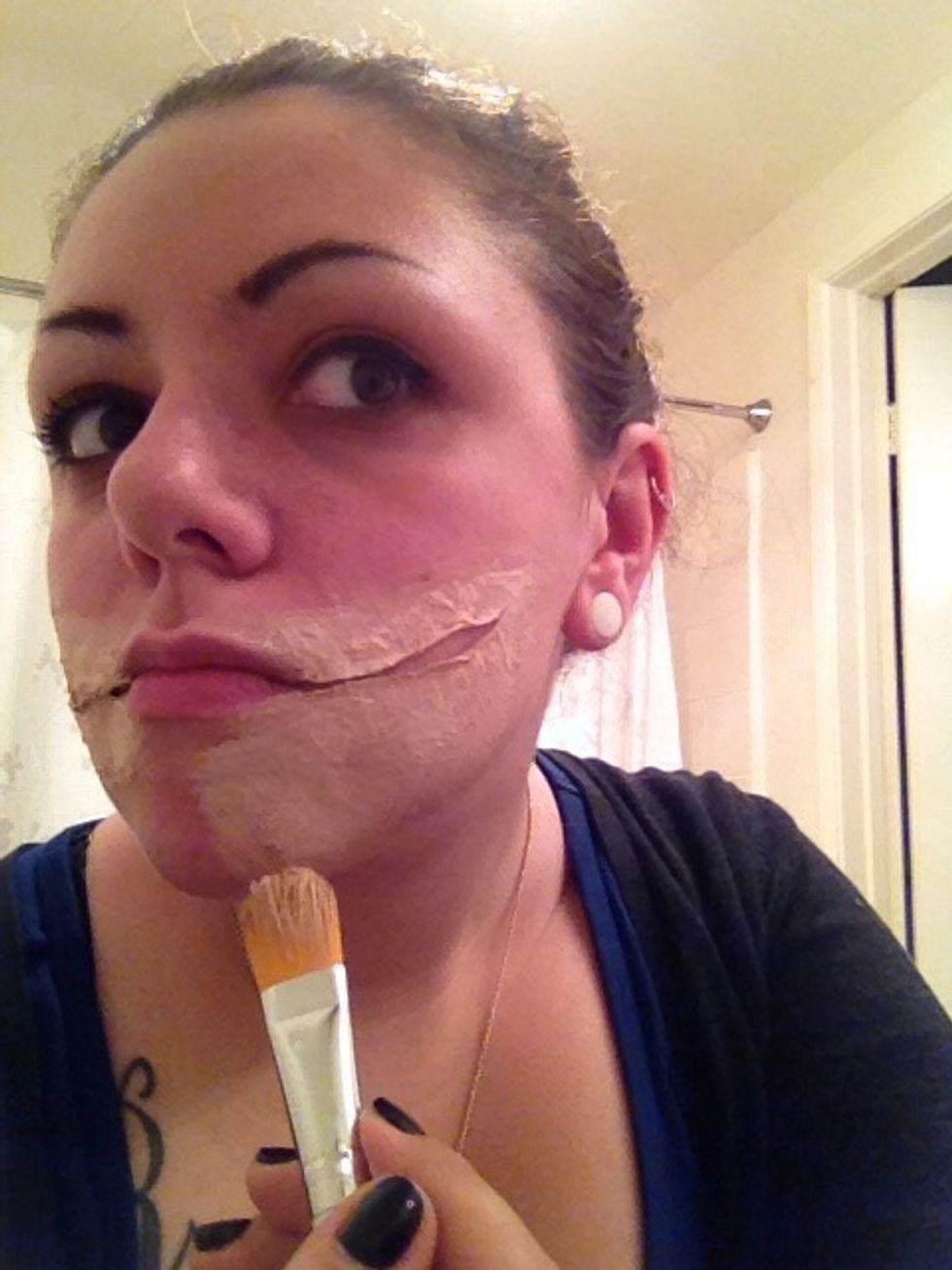 And blend...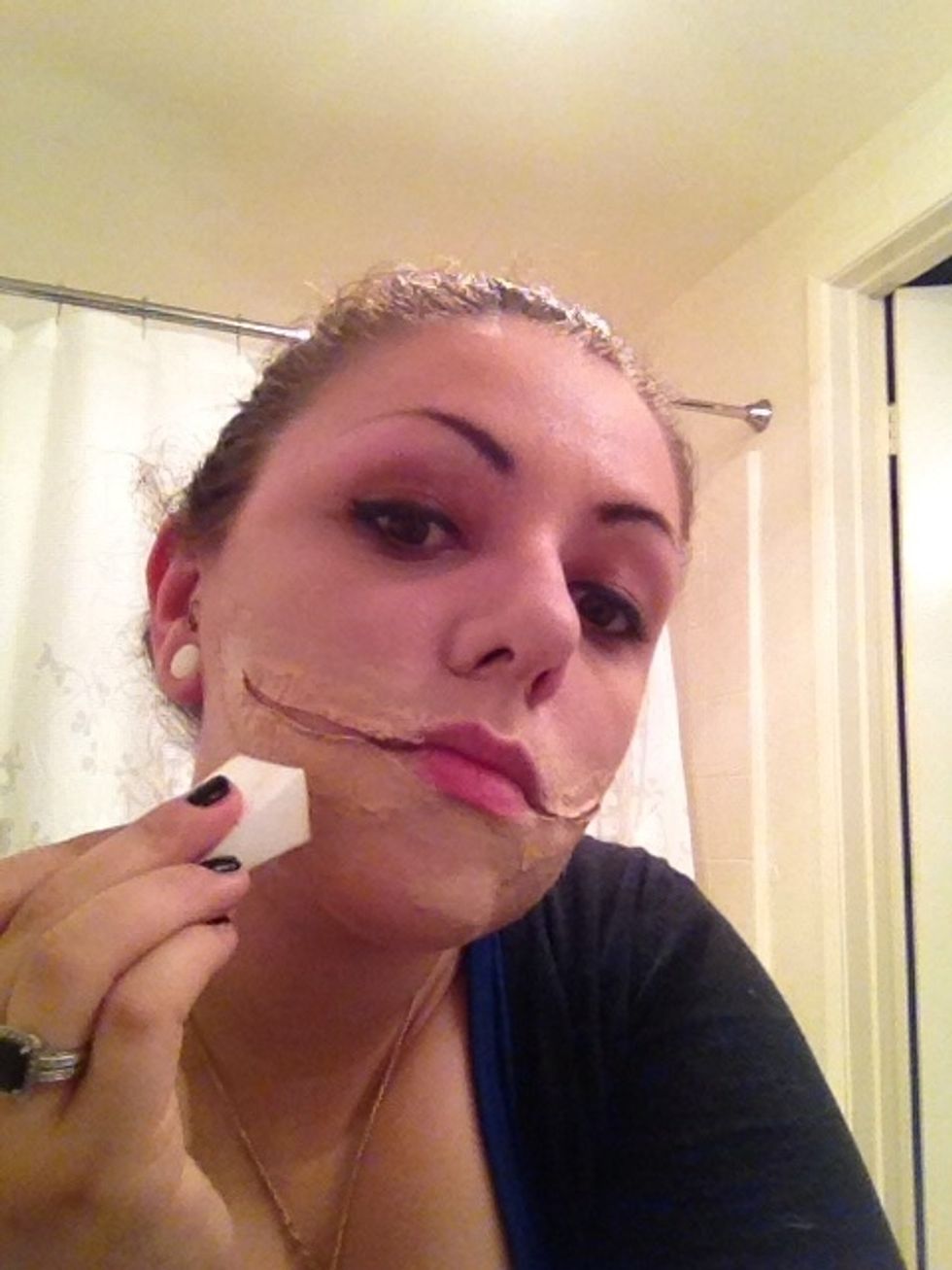 You can use a clean sponge brush to blend the makeup to the latex.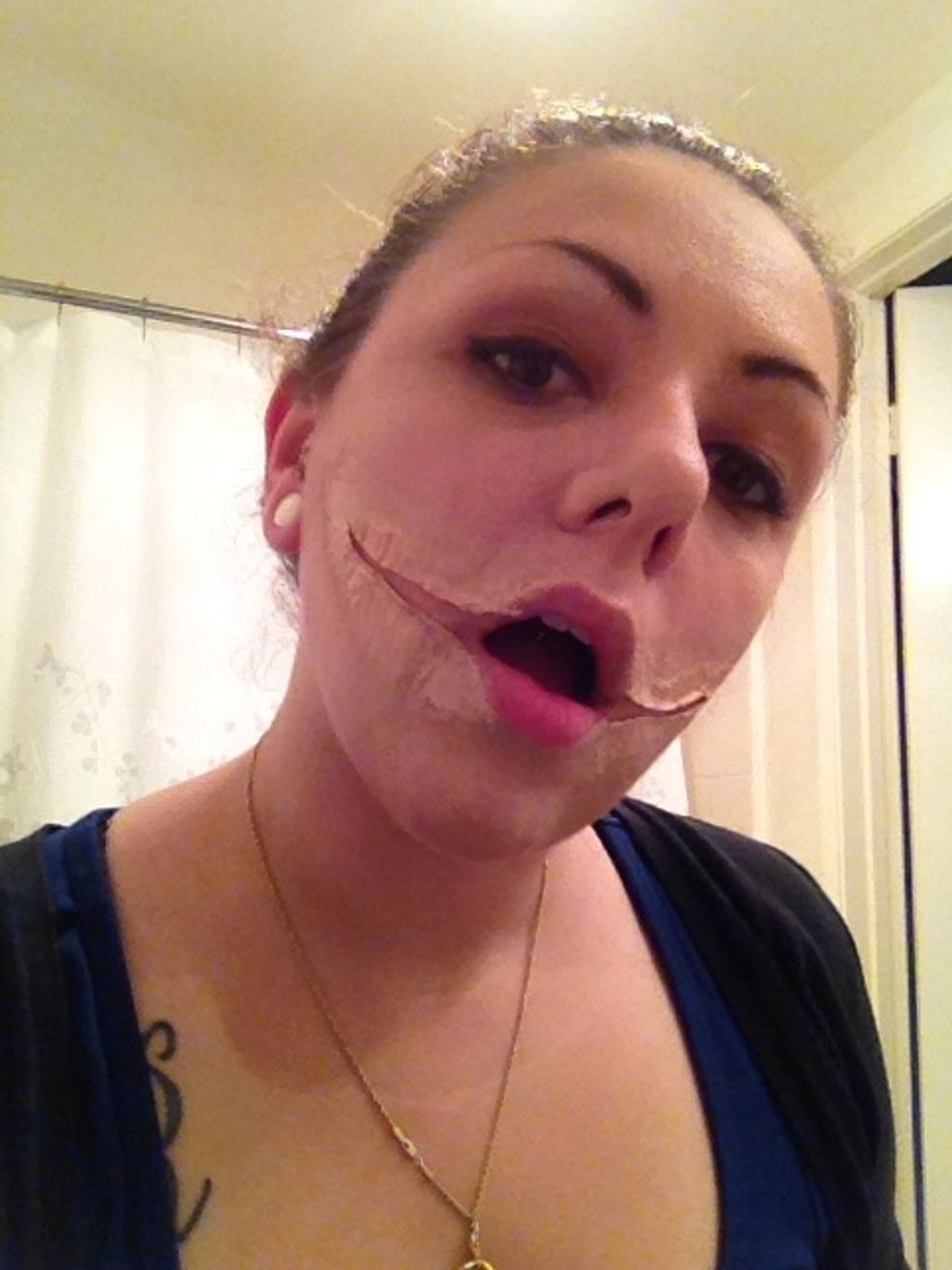 So here is the finished latex effect. Now time for the fun part...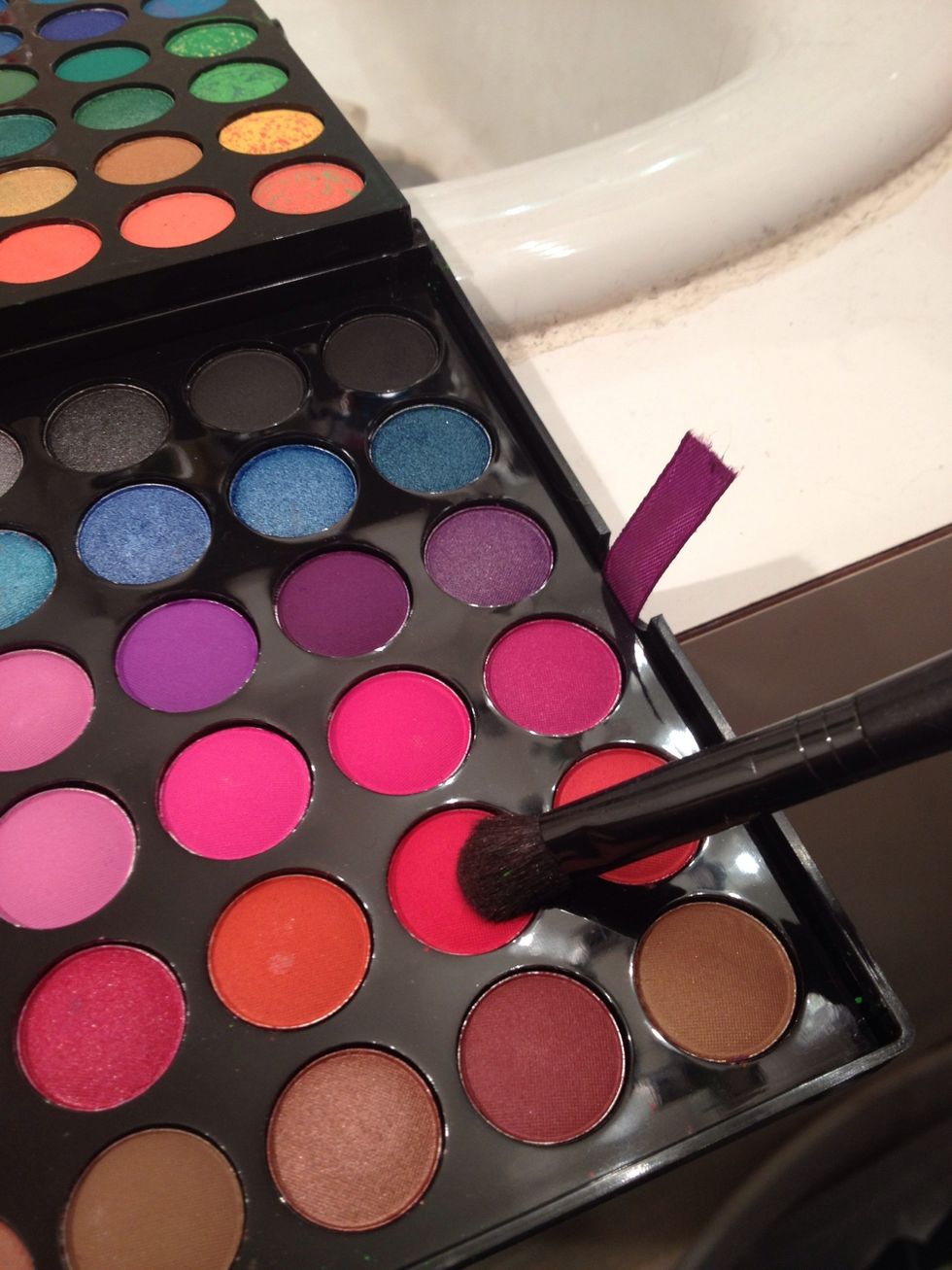 Use a deep red color in your palette..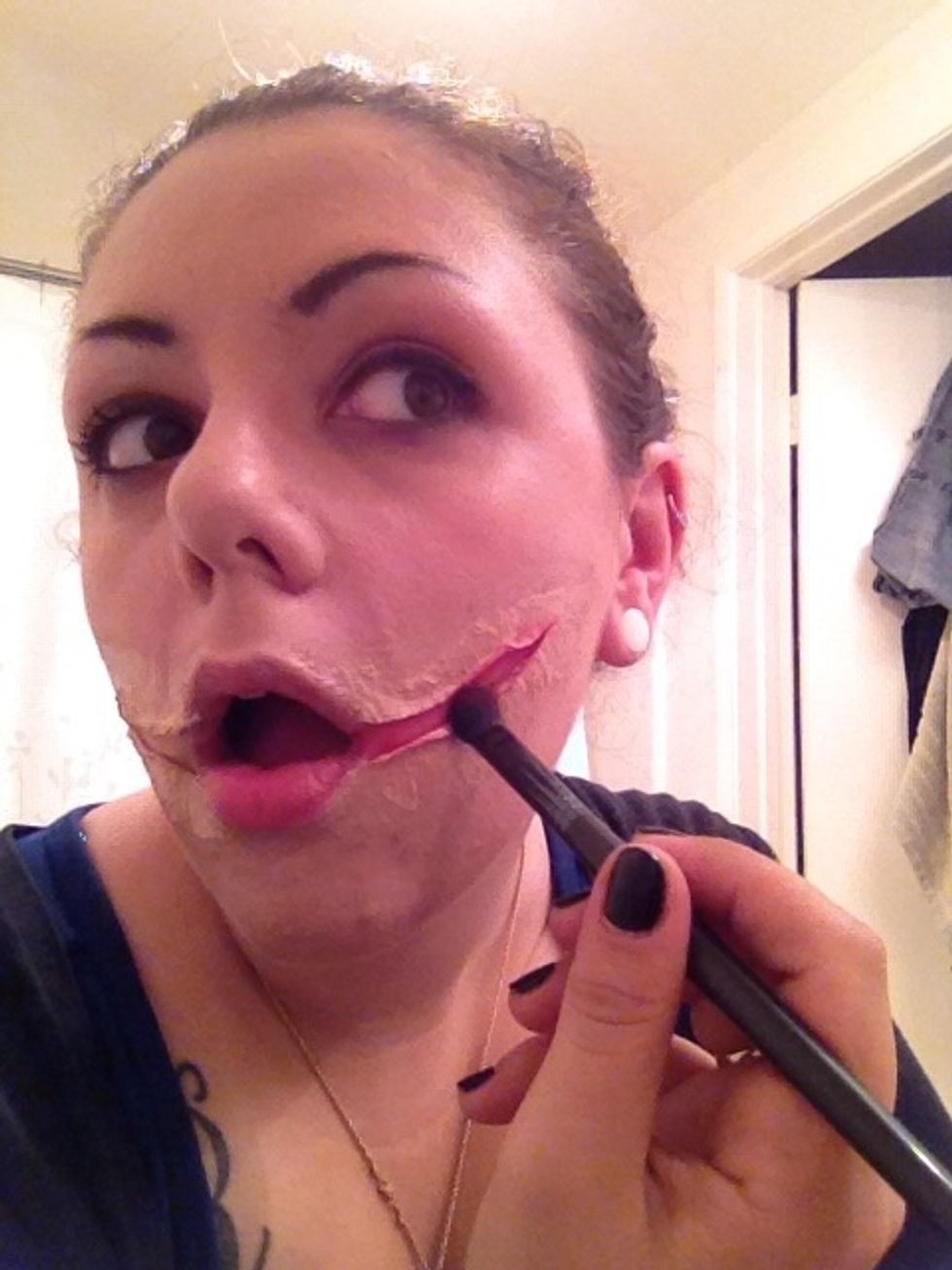 And go inside your wound with red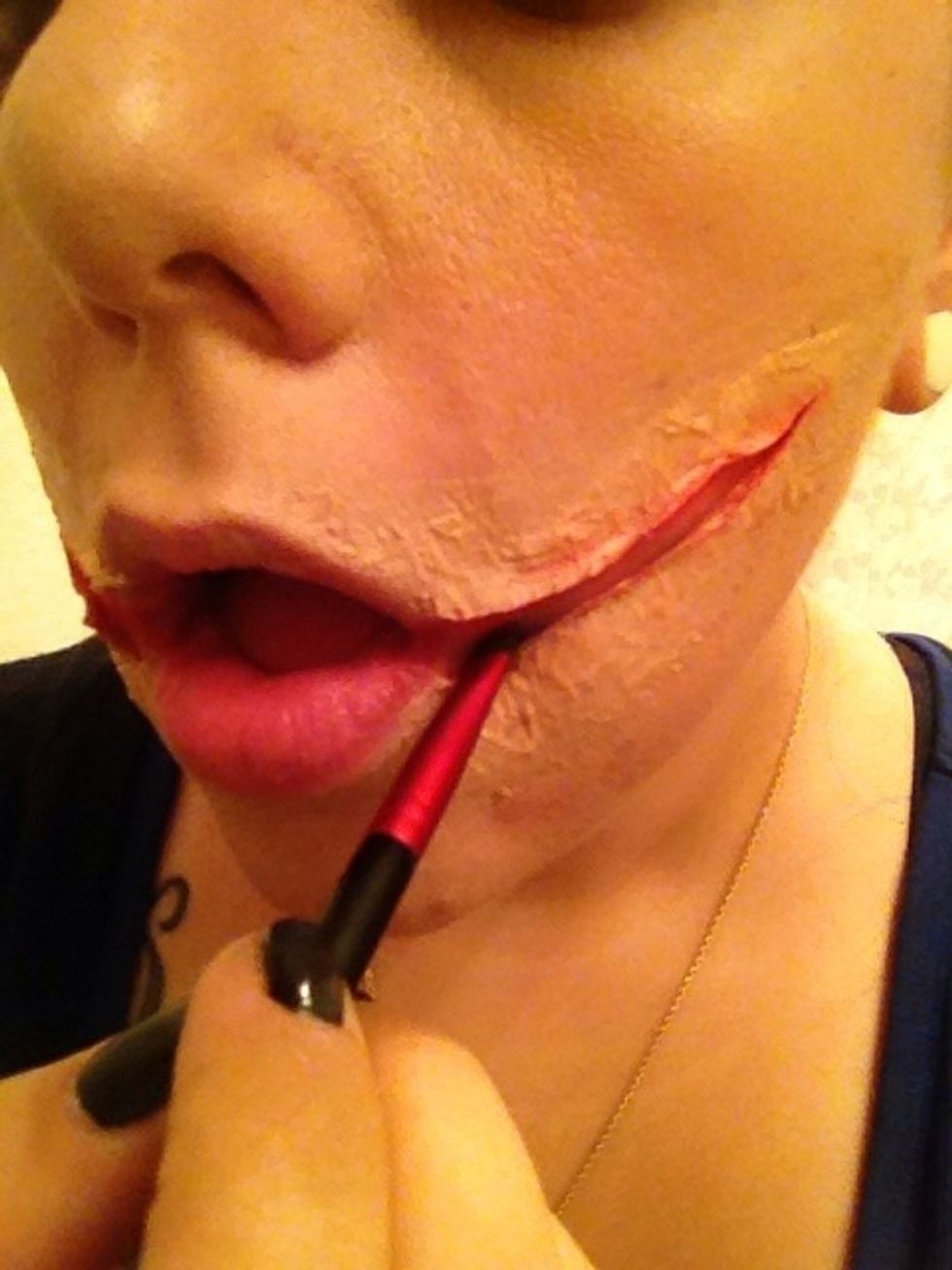 Next take a smaller brush and use black around the edges to create depth.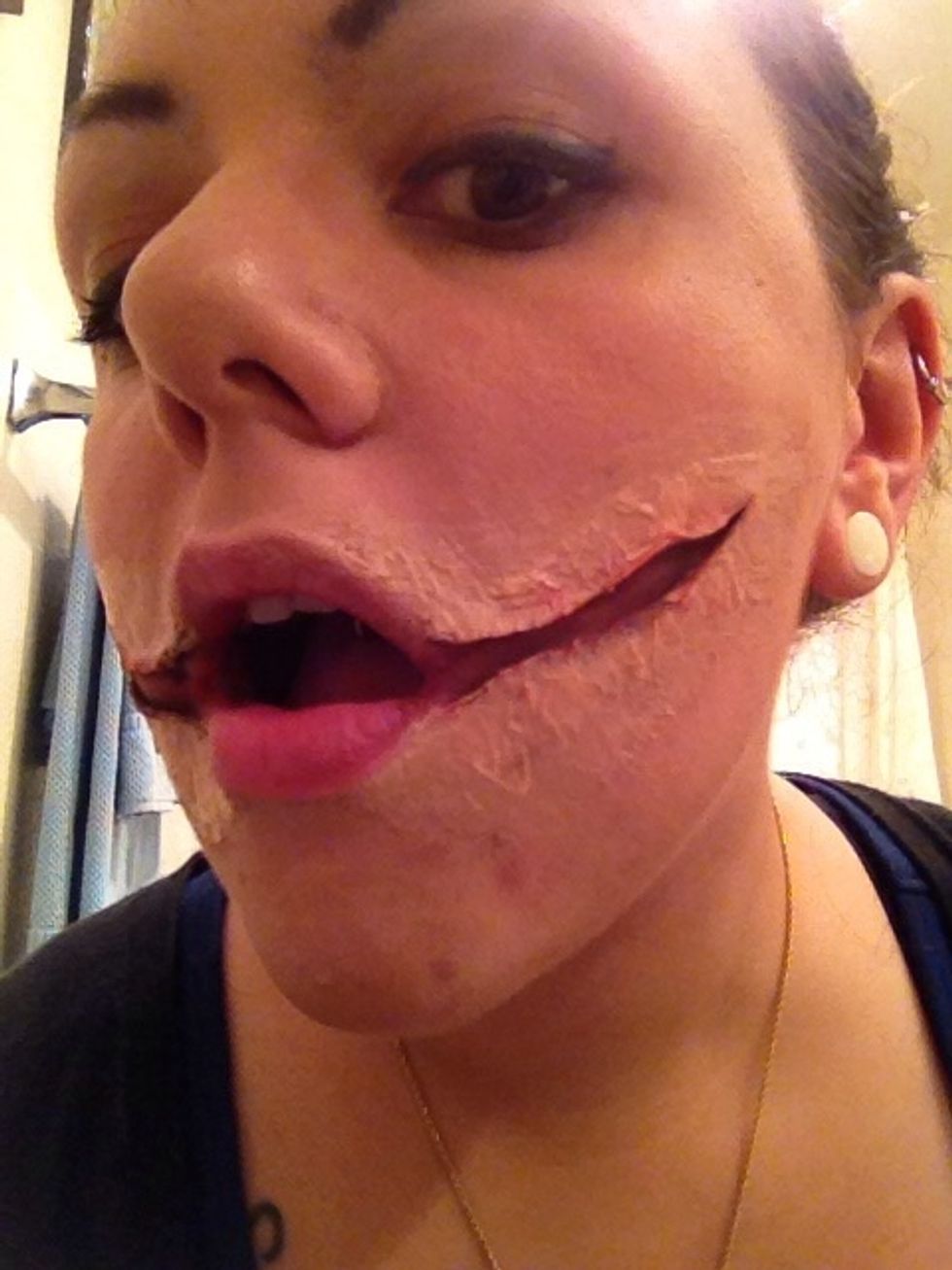 Pretty...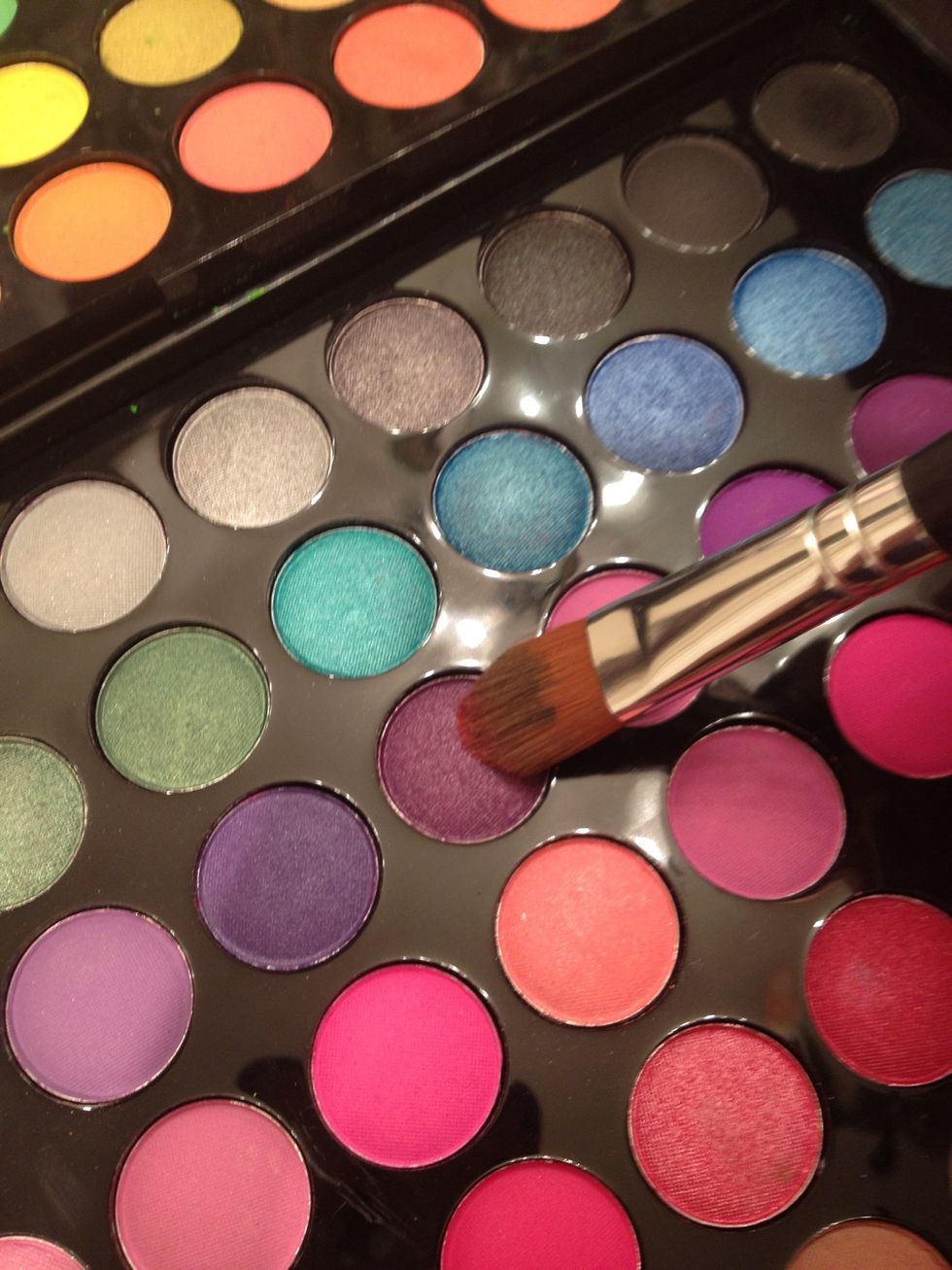 Now use purples for the outside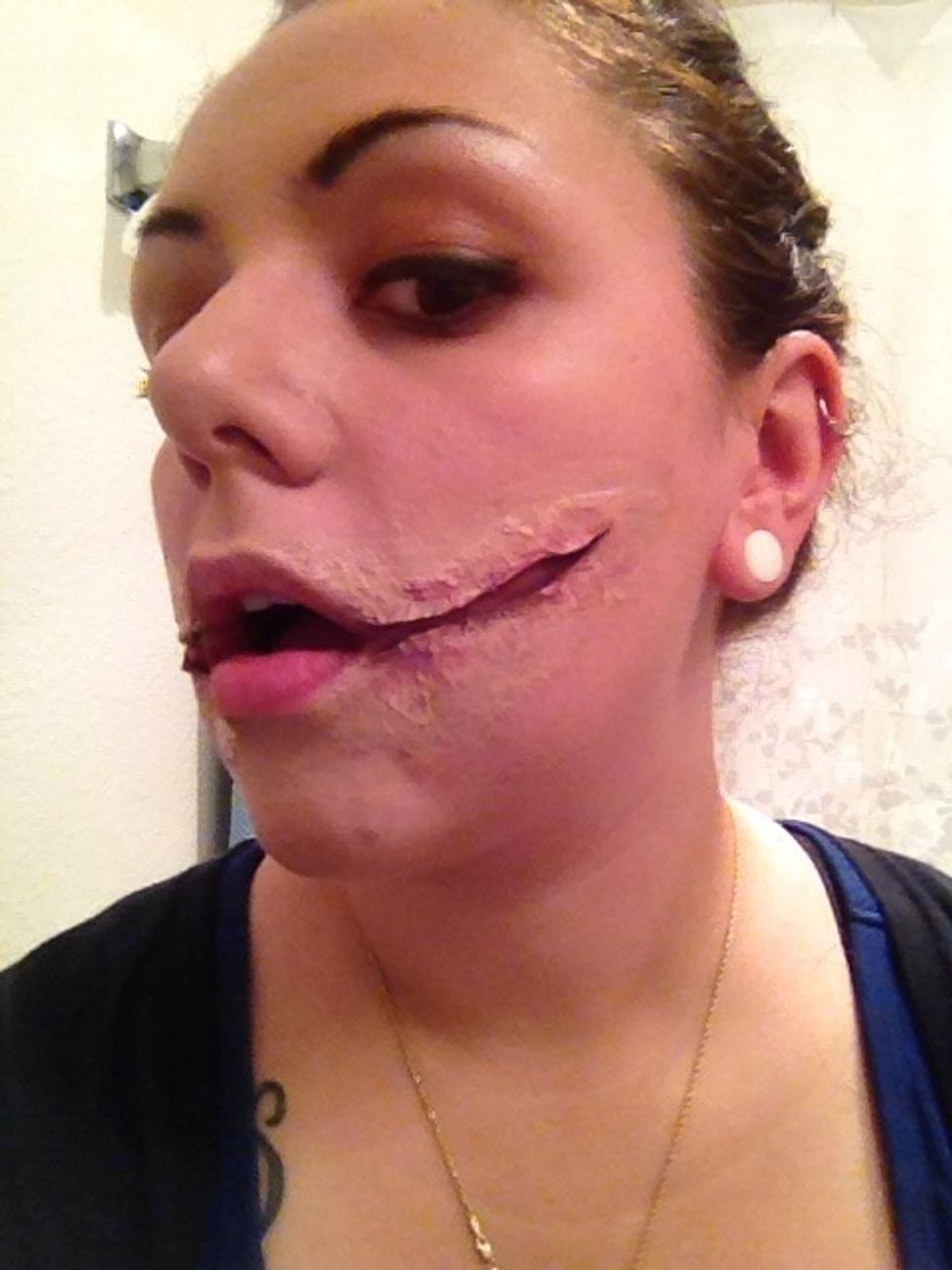 Gives it a bruised look. Play around with different colors. I use the reds, browns, purples and sometimes green for an infected look.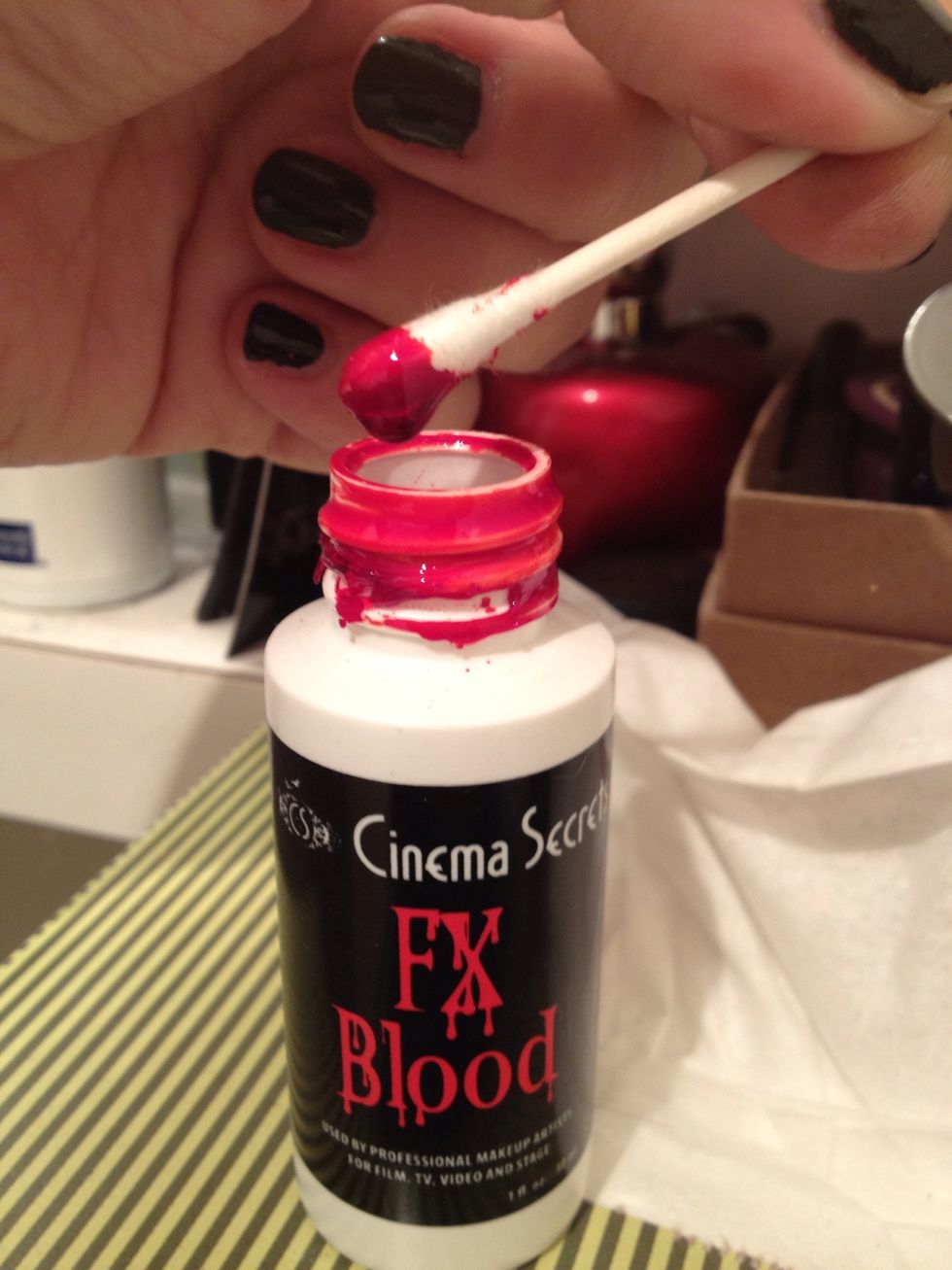 Now my favorite part.. BLOOD. I use three different types. Yes there are different types. I use coagulated clot blood, gel blood, and wet blood. I first use the gel blood inside the wound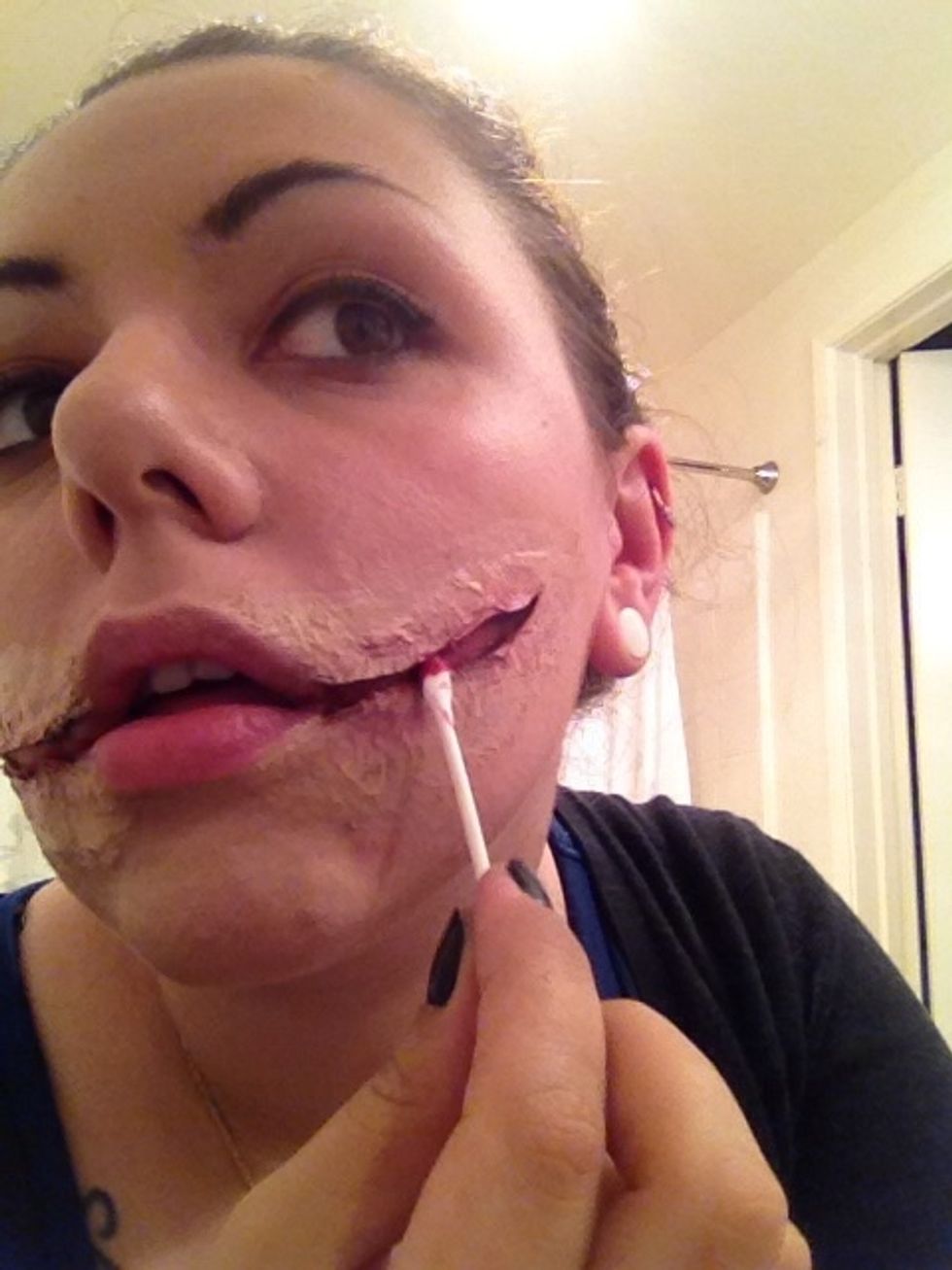 It gives it an effect that makes it look like a fresh wound. I use a Q-tip for application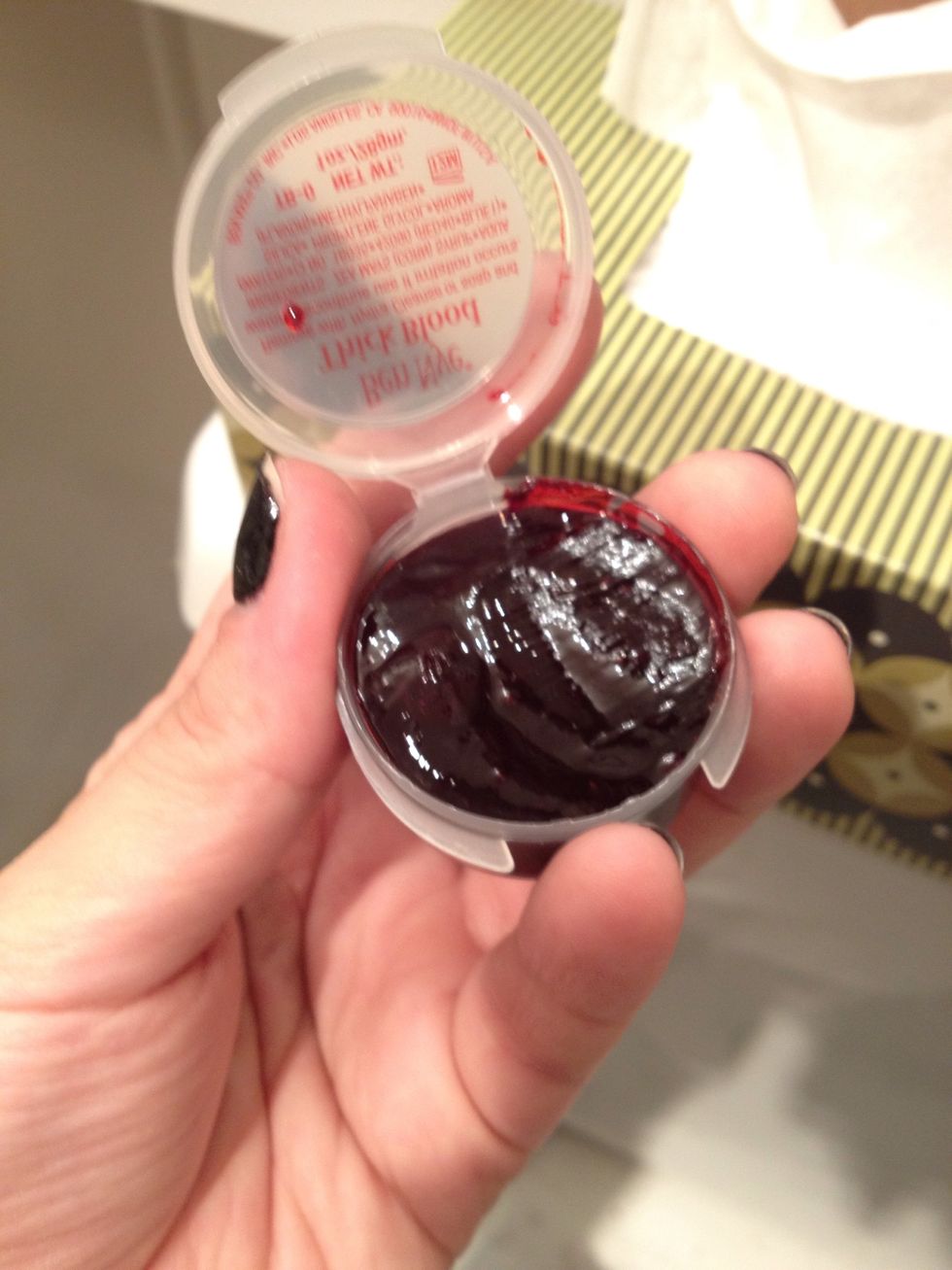 Here is a coagulated looking blood. It looks more like older blood & scabs
Use a coagulated blood for areas like corners of the mouth and around the flap of the wound. Try to just clump it in dabs.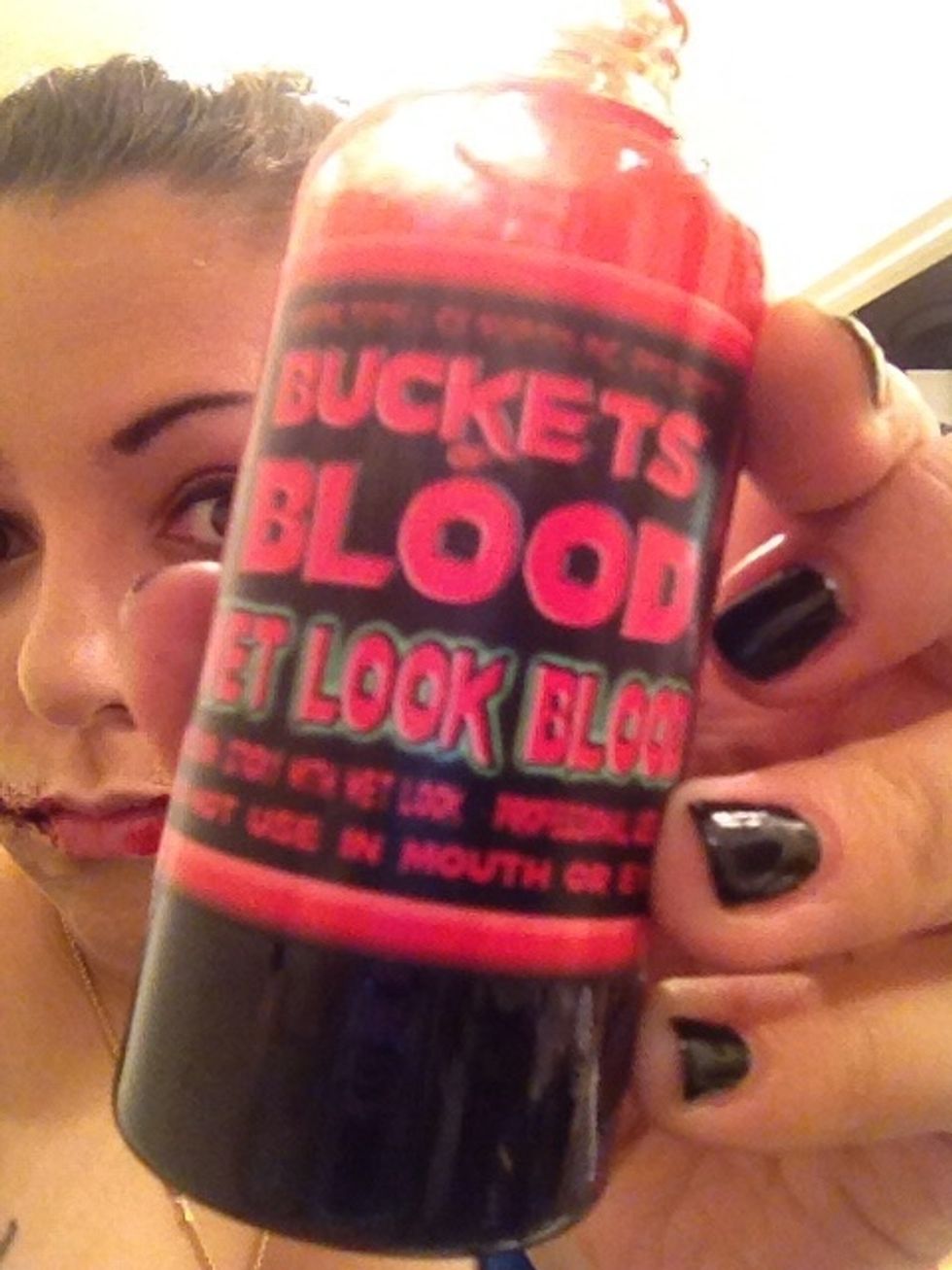 Next is the wet blood. This has more an effect of dripping fresh blood. The great thing about this kind of blood is that it doesn't dry and flake off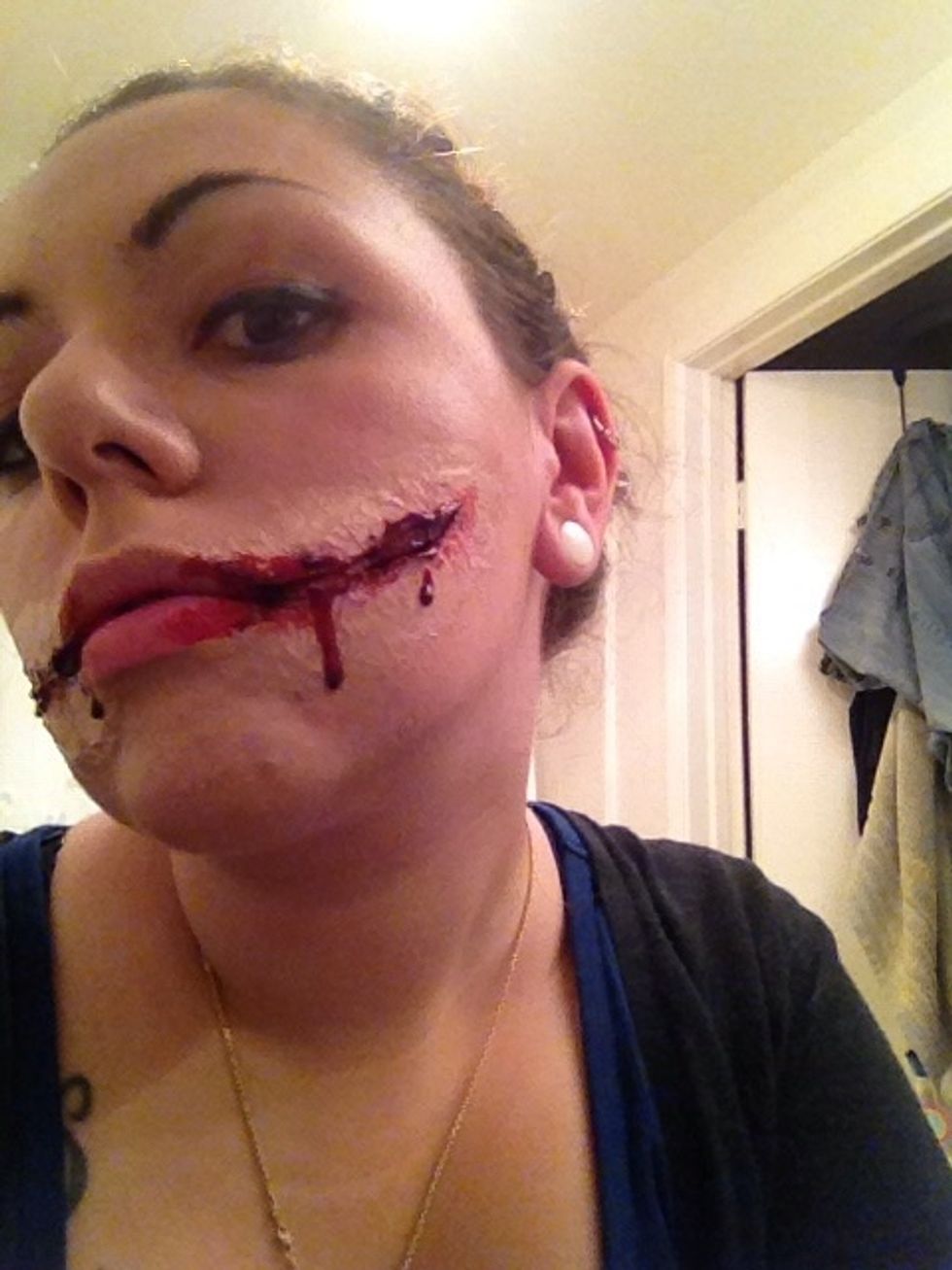 I also use a Q-tip for application. Just allow it to drip down your mouth in a natural way.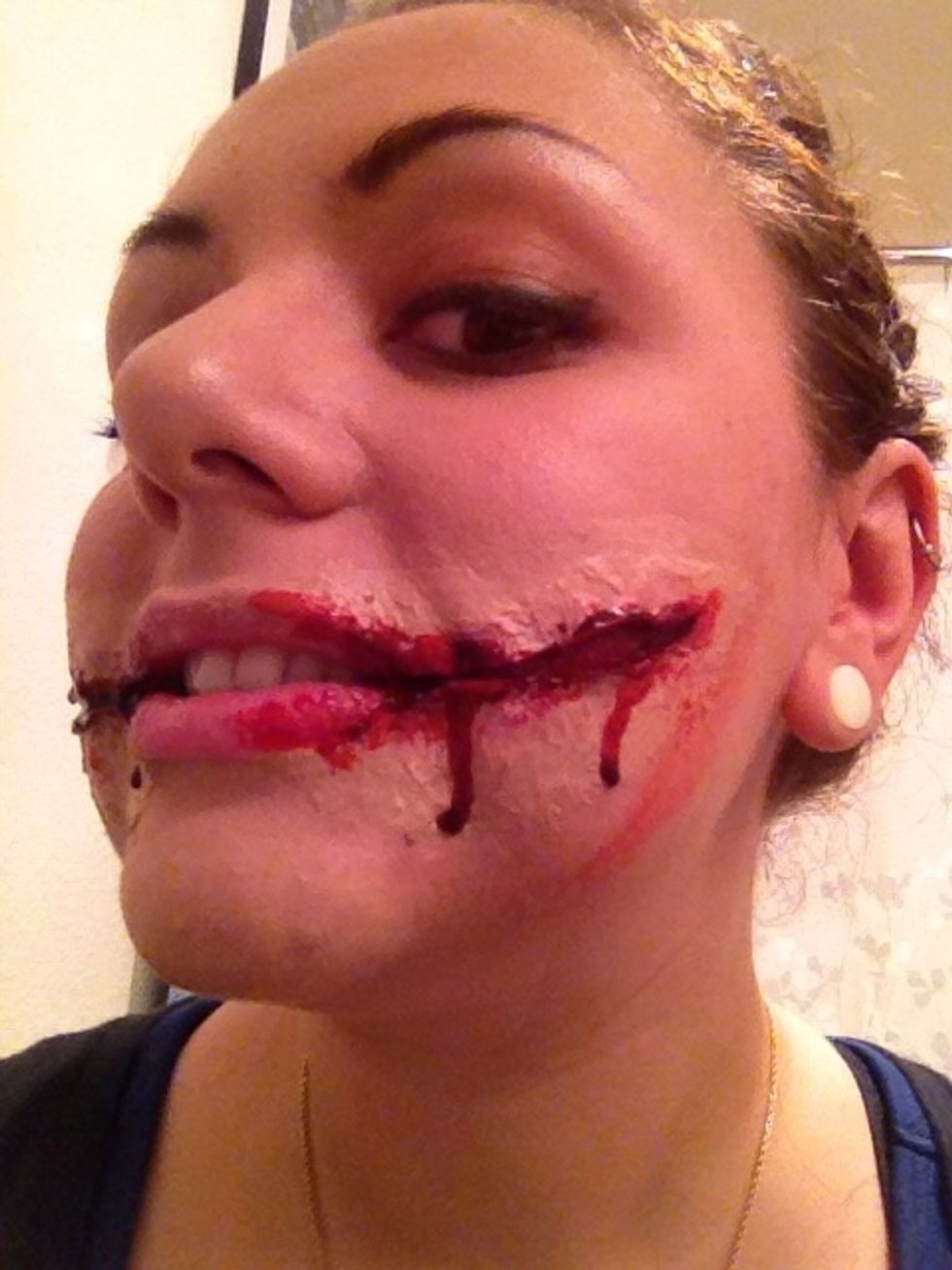 You can take some wet blood and smear it around the rest of your face if you like or uses it as accent around your neck... it's up to you get creative
And there you have yourself a "Chelsea Grin"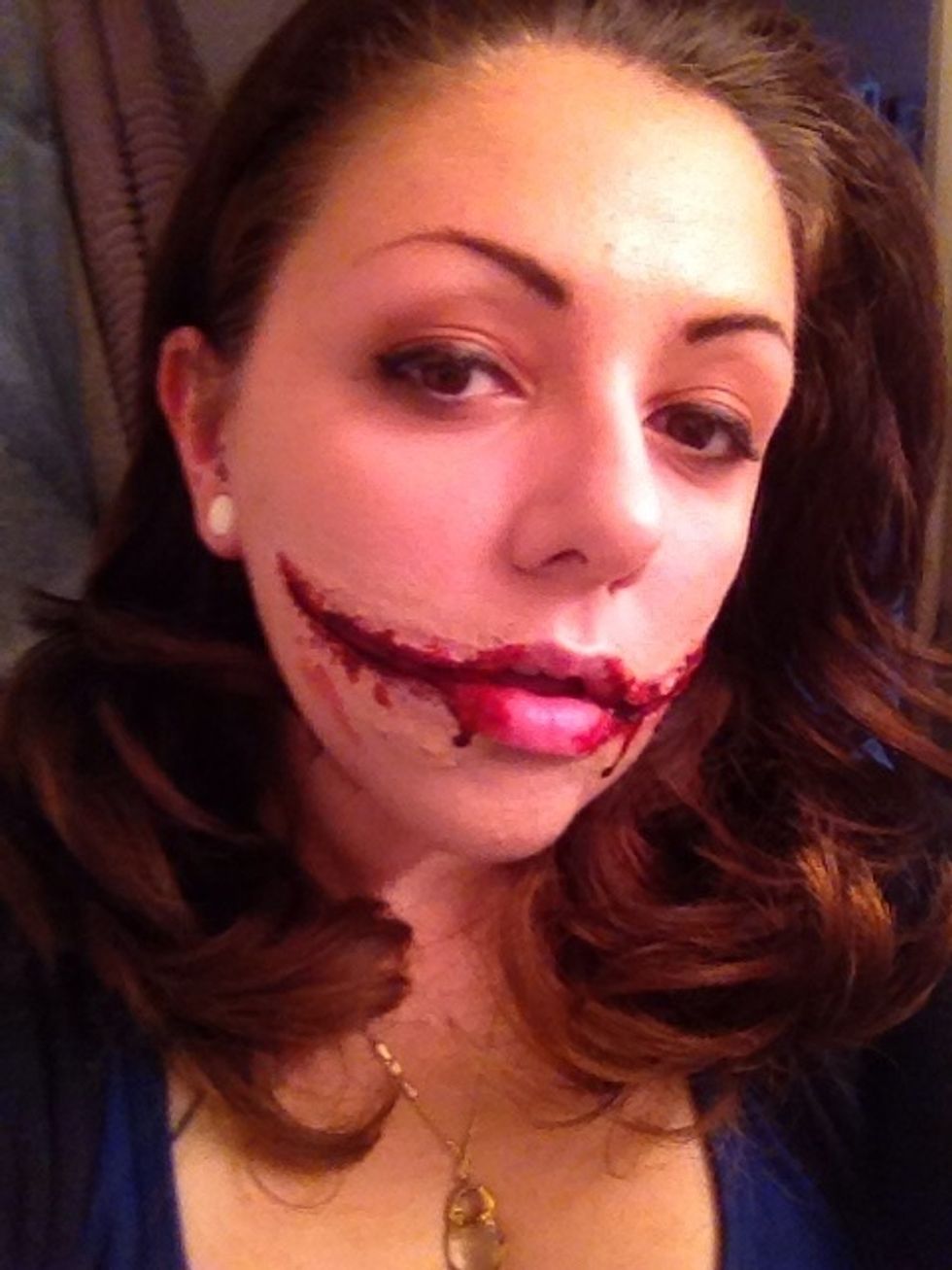 Have fun with it, experiment with makeup and latex. You can create all kinds of zombie faces. Even torn throats or burns.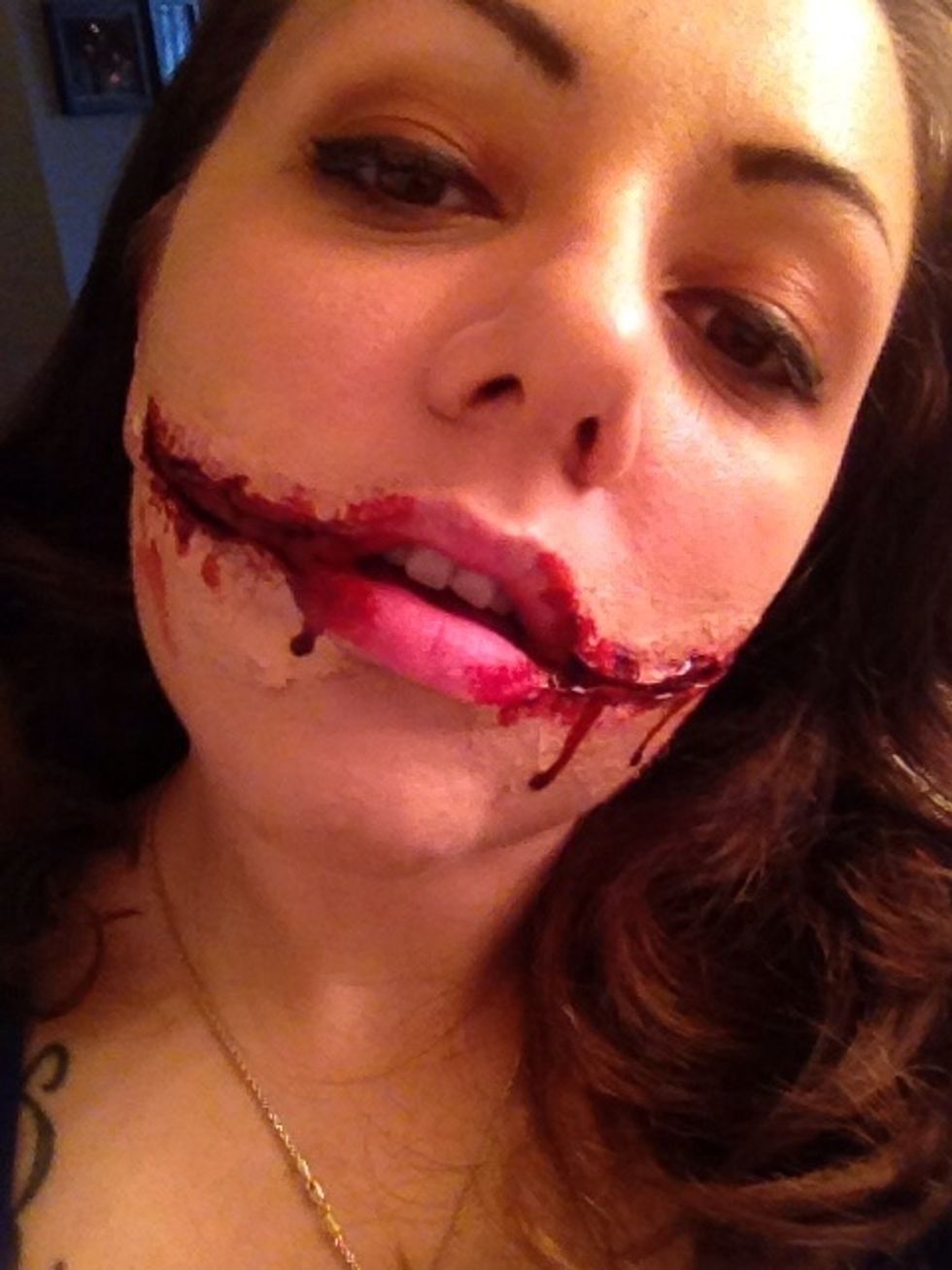 So go out there and scare your friends or do your friends makeup... Win a costume contest...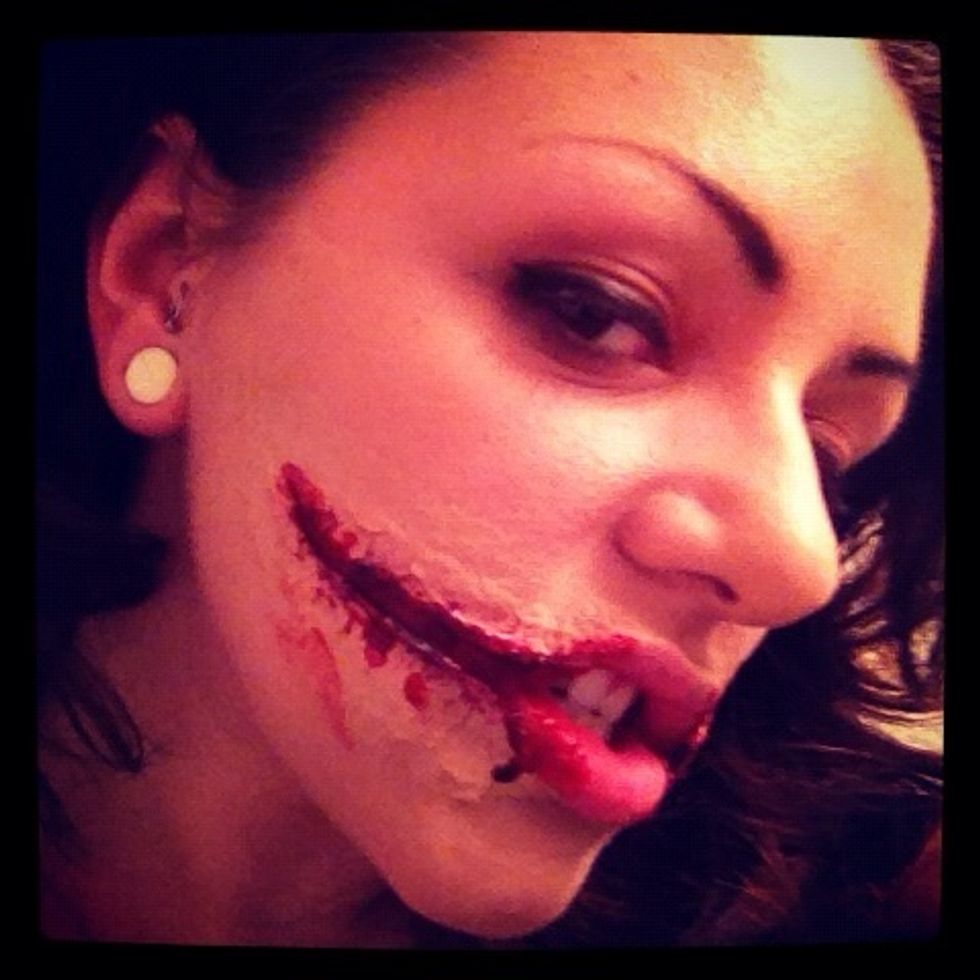 And have a 🎃👻HAPPY HALLOWEEN👻🎃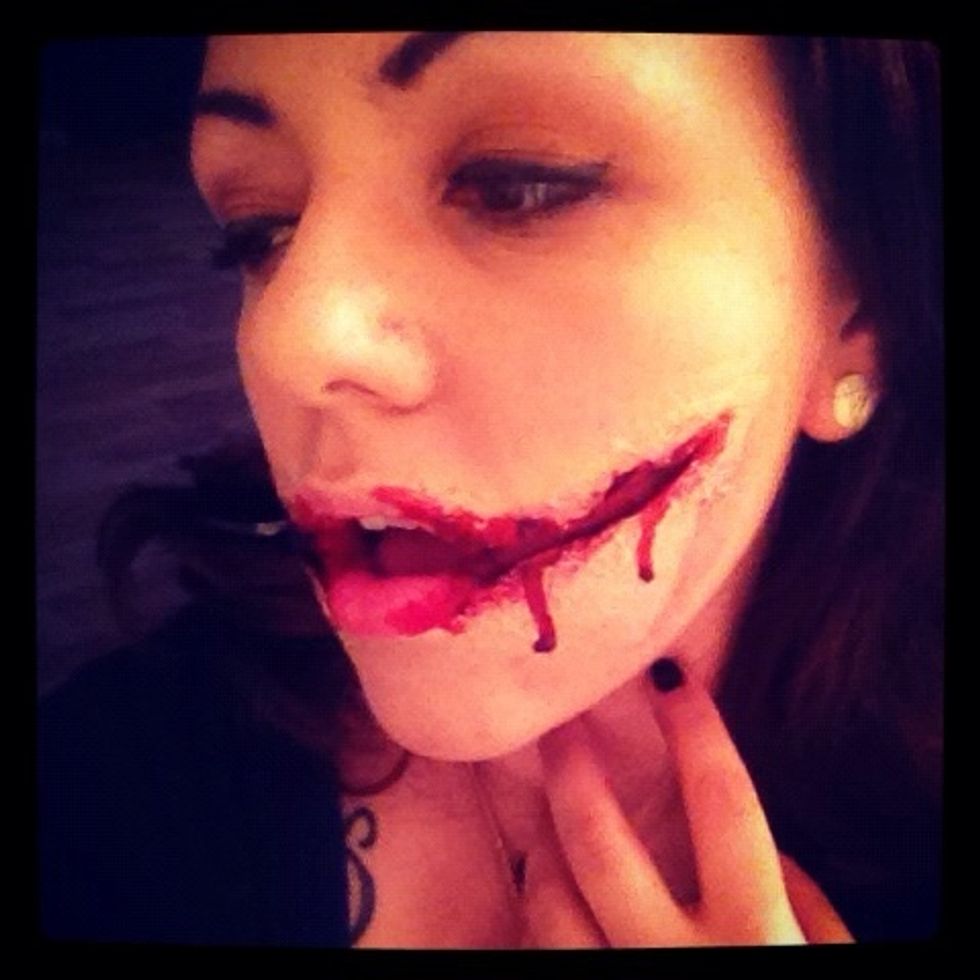 Liquid latex
Makeup sponges
Makeup brushes
Fake gel blood
Translucent face powder
Eyeshadow palette
Tissue paper
Small scissors
Nicole Rizzuto
Champagne taste on beer budget... Well I'm gonna learn how to make my own champagne !!!!