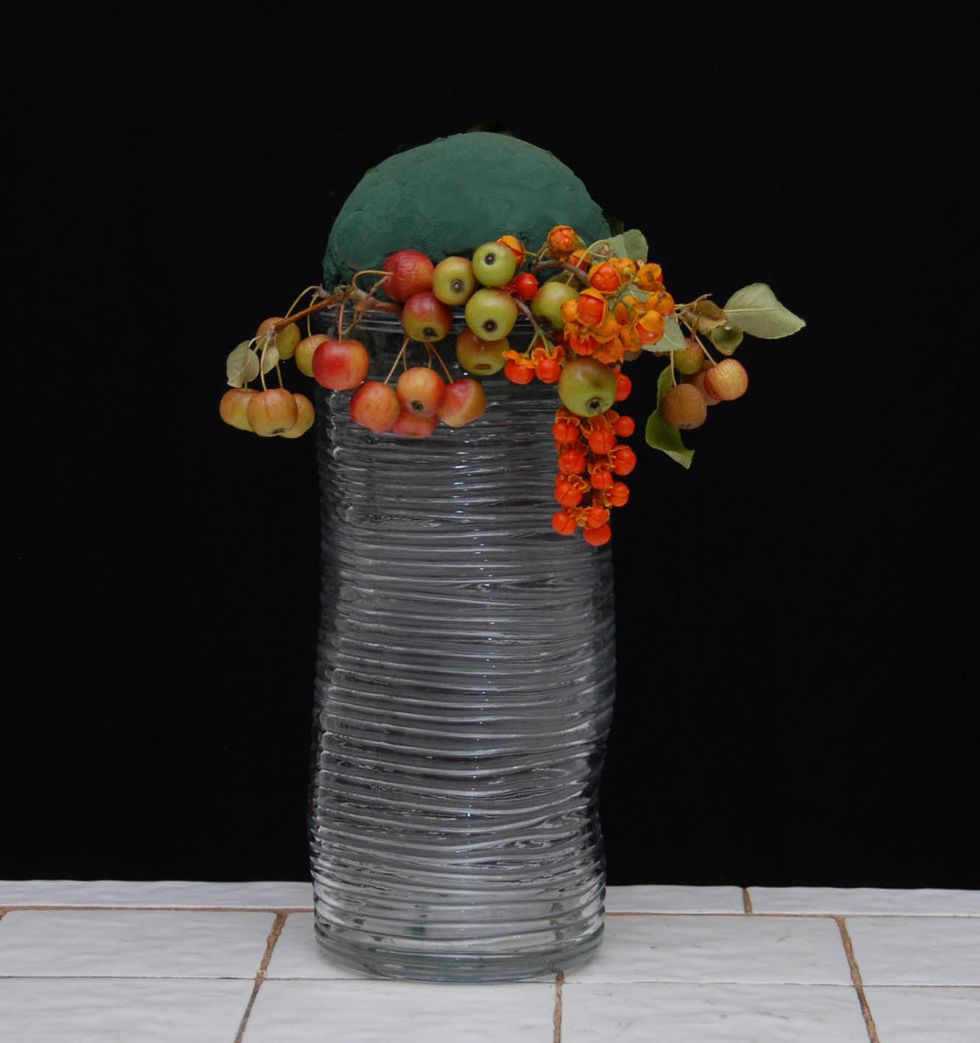 Placing a sphere of foam solidly onto the top of a container as shown. Place berry type/sized material, such as bittersweet, or malus, etc. around the lower section of the sphere.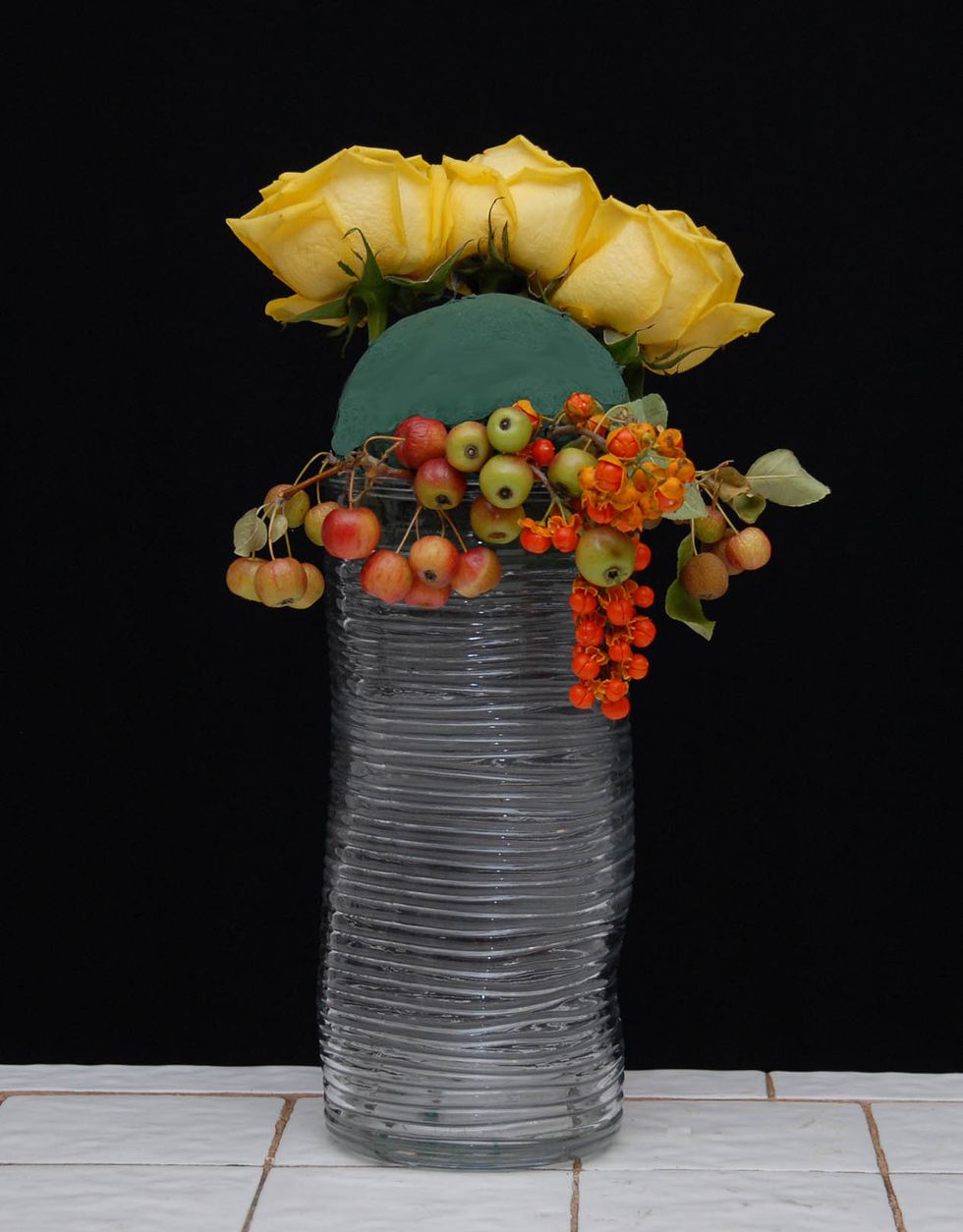 Start adding flowers to your sphere. In this case some roses.. The overall effect makes the design larger and more impressive…..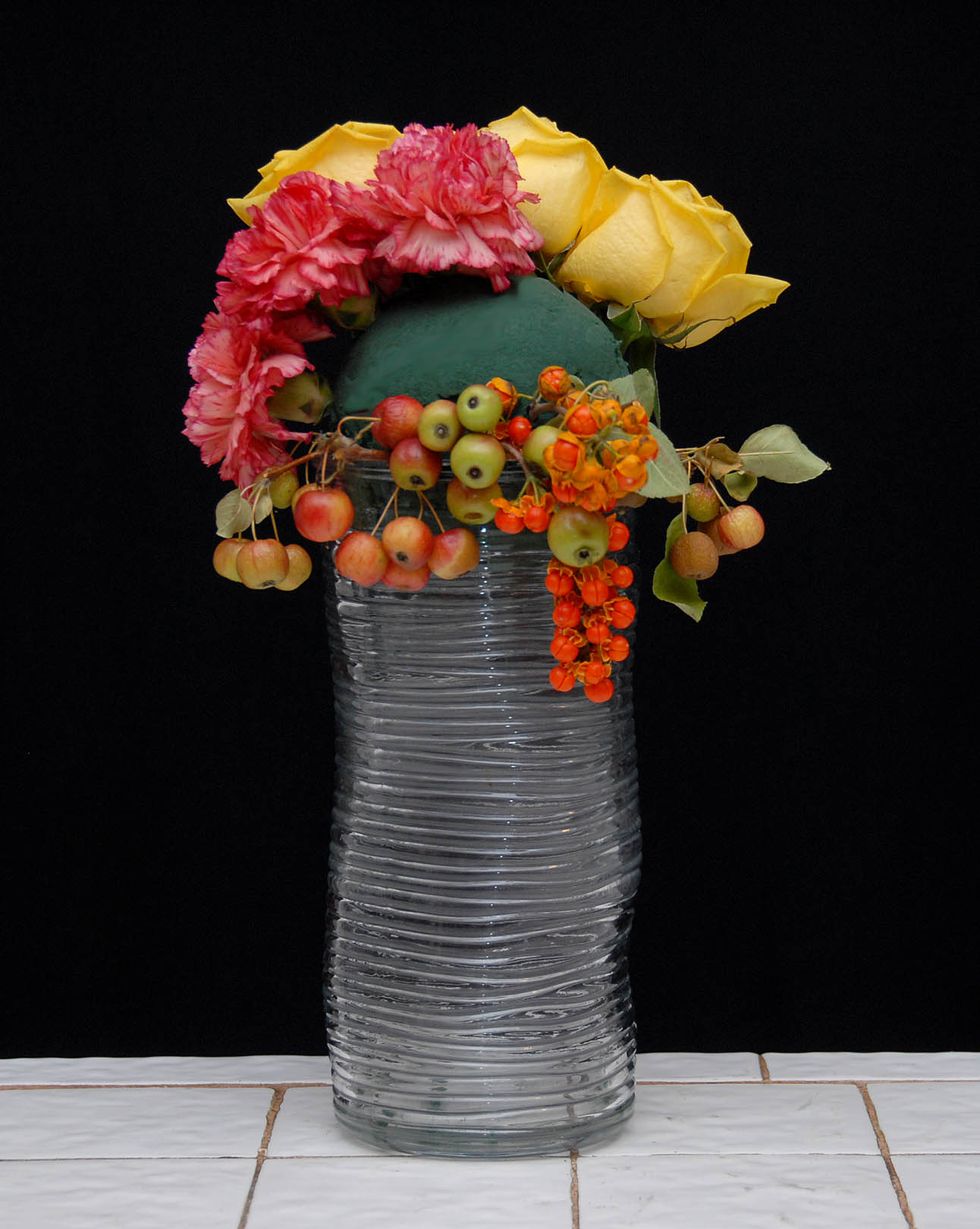 Add a second flower. In this case we are using some carnations in fall colors…. Place these side to side up against each other as shown. The florals are placed on the other side of the sphere as well
Continue adding carnations as shown. If you want to make this more costly use roses in a second fall color.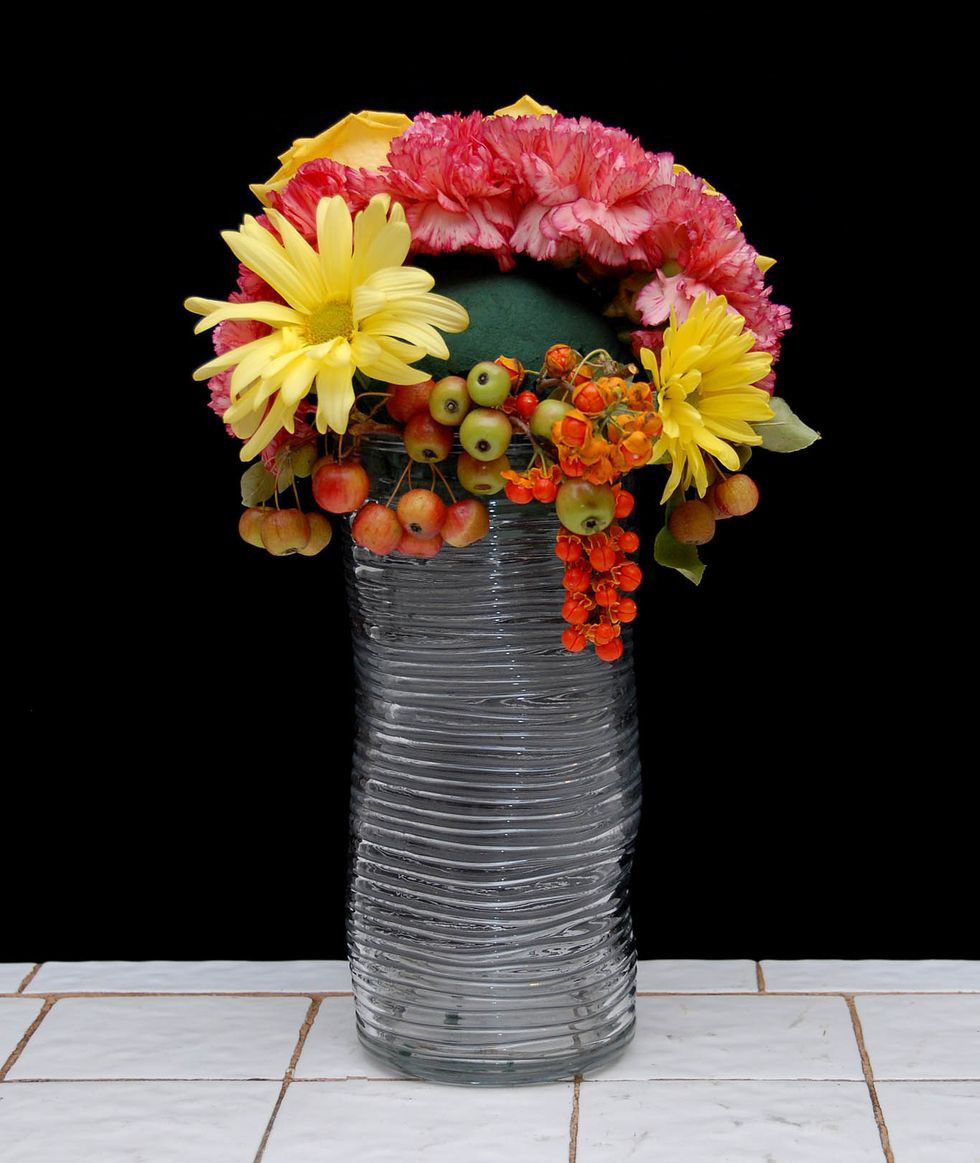 Add a third flower. You can never go wrong with anything in the chrysanthemum family. They have great lasting power, are reasonably priced and come in many colors.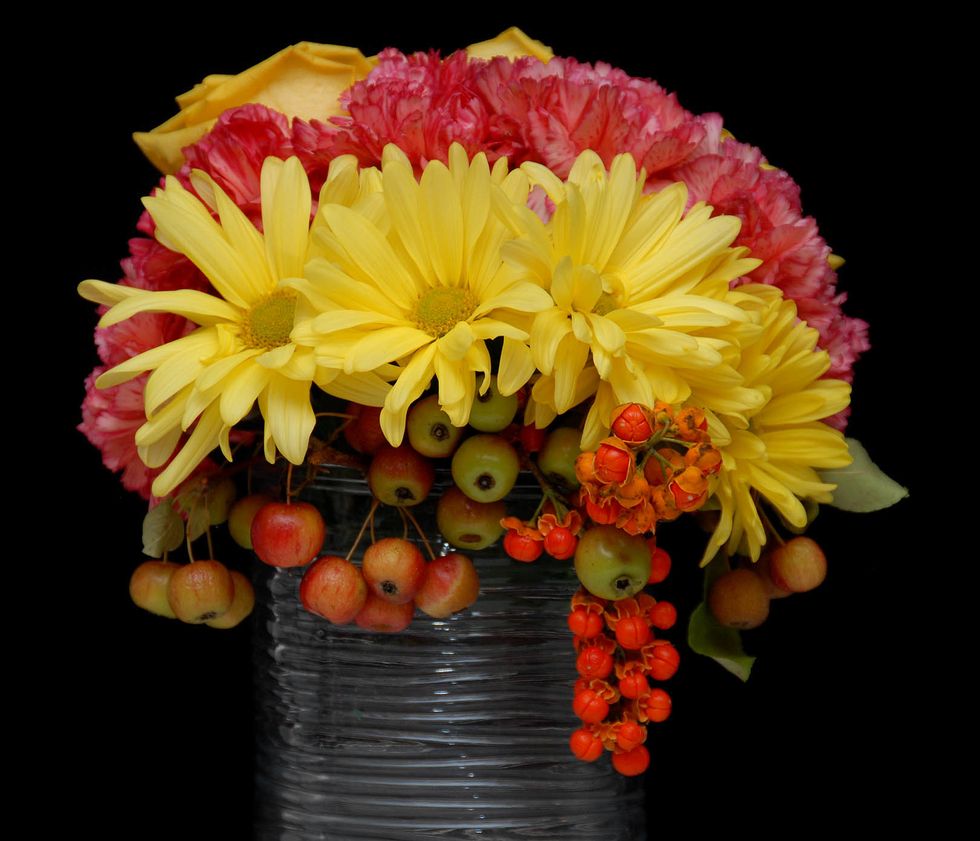 Here is a close up .. The flowers themselves cover the mechanics. Just place them in tightly against each other and you can't go wrong. Do this on all sides of the sphere.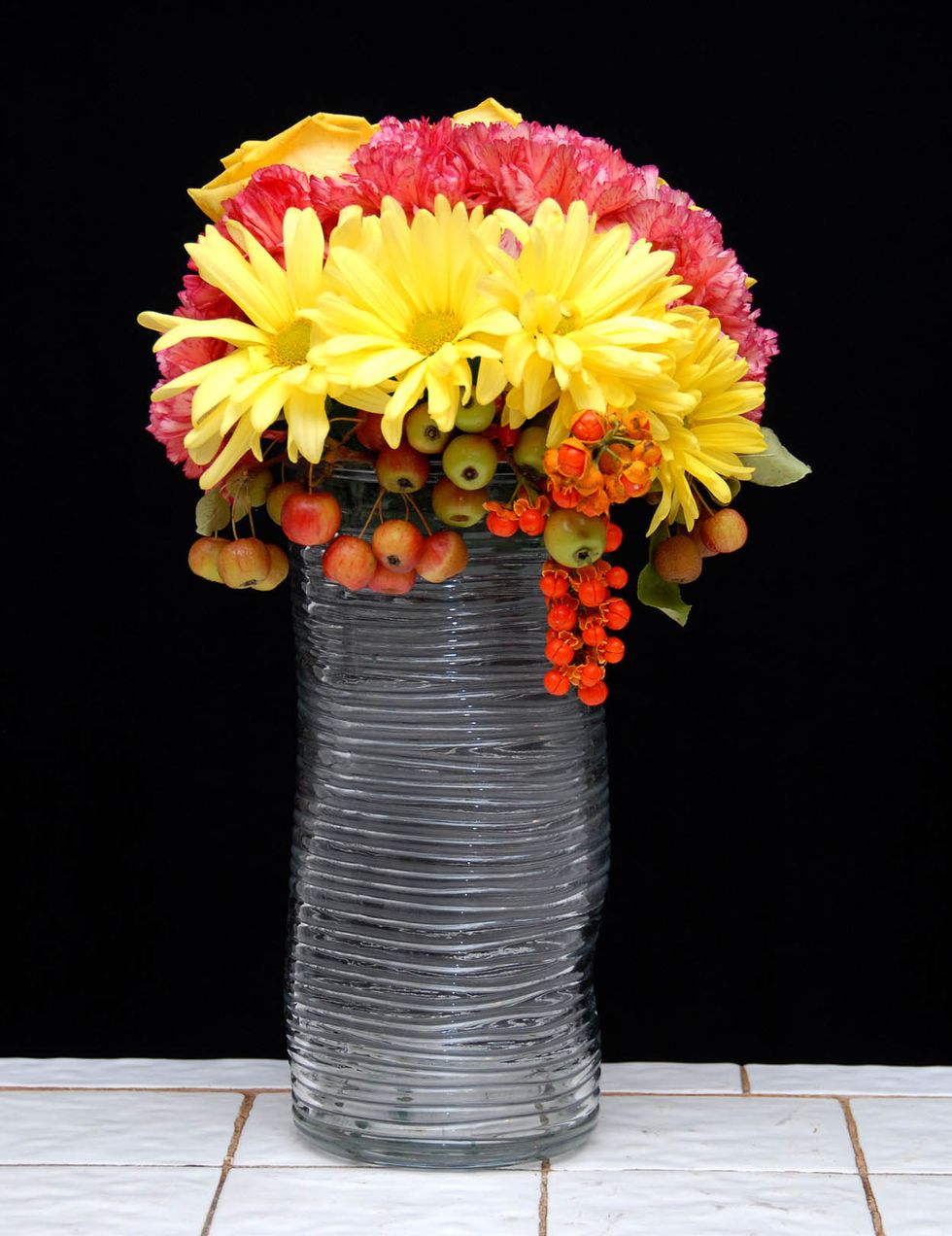 Completed Fall Funky Floral Piece. Quick, Easy…. and Fun to make. That's the Rittners Floral School Way!
1.0 Glass Container
1.0 Foam Sphere
Berries such as bittersweet, or similar sized
half bunch Poms
6 to 12 Roses
6 to 12 Carnations
Rittners Floral School
More resources-Rittners Floral School, one of the finest floral schools in N.America\nwww.facebook.com/floralschool\nEMAIL:\nsteve@floralschool.com