How to make a fun omelette breakfast for pinicky eaters.
Make a Fun Omelette Breakfast for Pinicky Eaters.
29
Pre-heat your oven for 350
Cut your onions, tomatoes, and bell peppers in small slices. Then mix your eggs with salt and pepper.
Mix all your eggs and all the other ingredients together. Now, one of my daughter doesn't like veggies so I put aside 2 cupcake liners without any veggies. See pictures.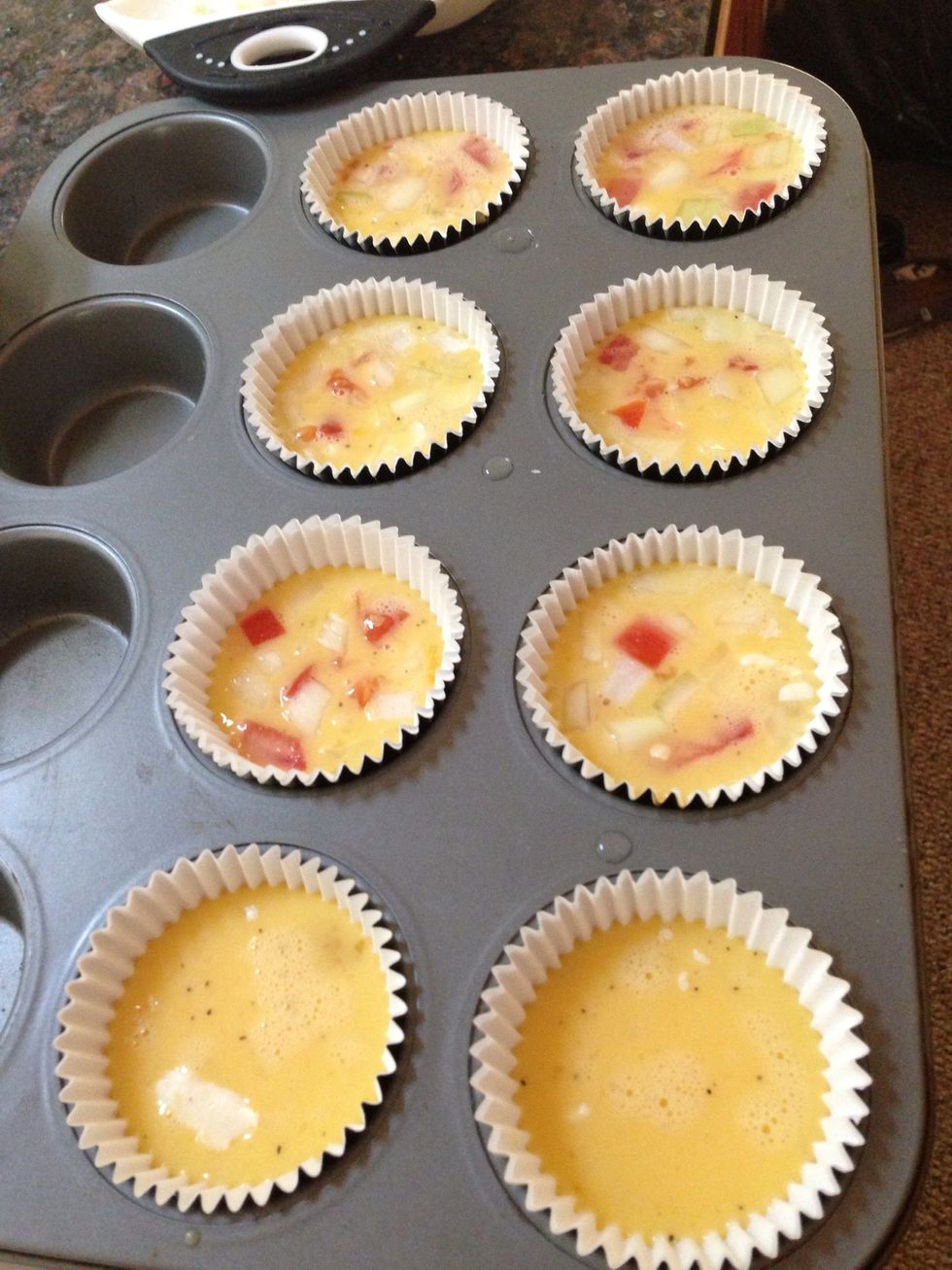 As you can see, 6/8 cupcake liners does not have veggies for my pinicky eater.
Bake it until its all dry up. Some oven heat up fast others are not so hot. It took about 15 minutes for mine to bake. See next picture.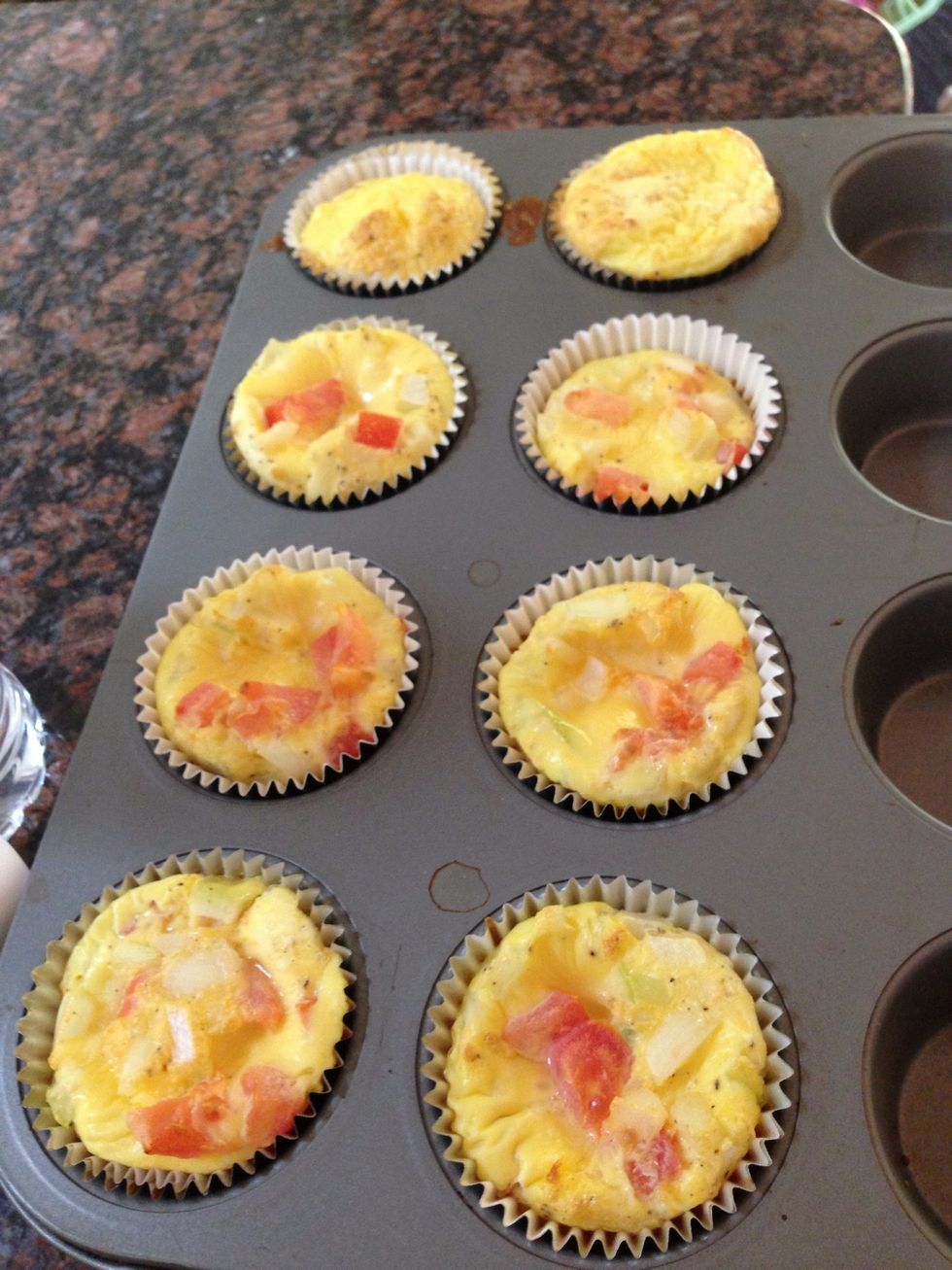 All done and ready to eat
I microwaved our turkey bacon for 2:05 minutes. I also toasted a couple wheat bread. Voilah, breakfast is ready. They can also take this to school.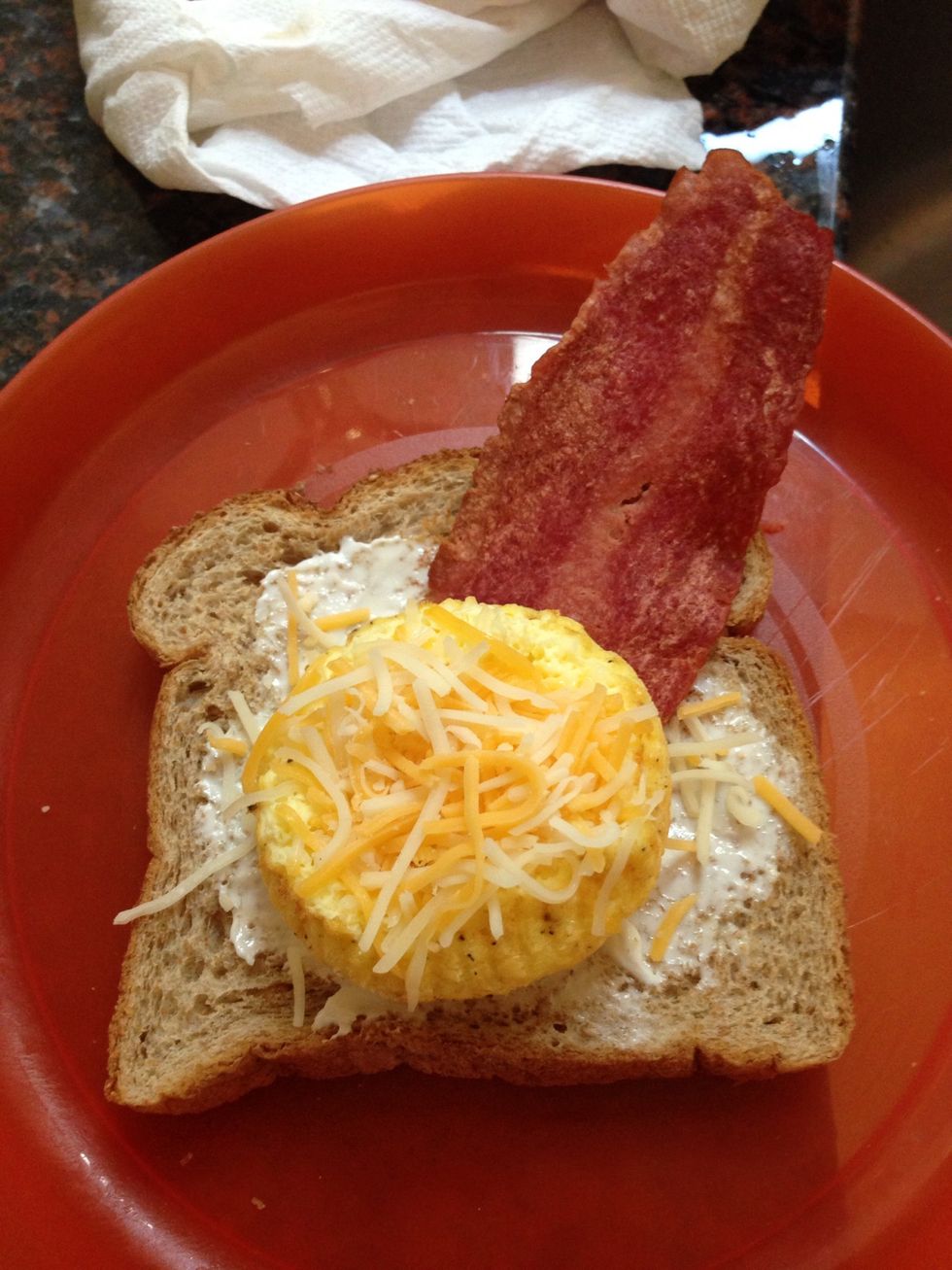 I added the shredded cheese on top and since the egg is hot the cheese melted right away.this is for my pinicky eater. No veggies.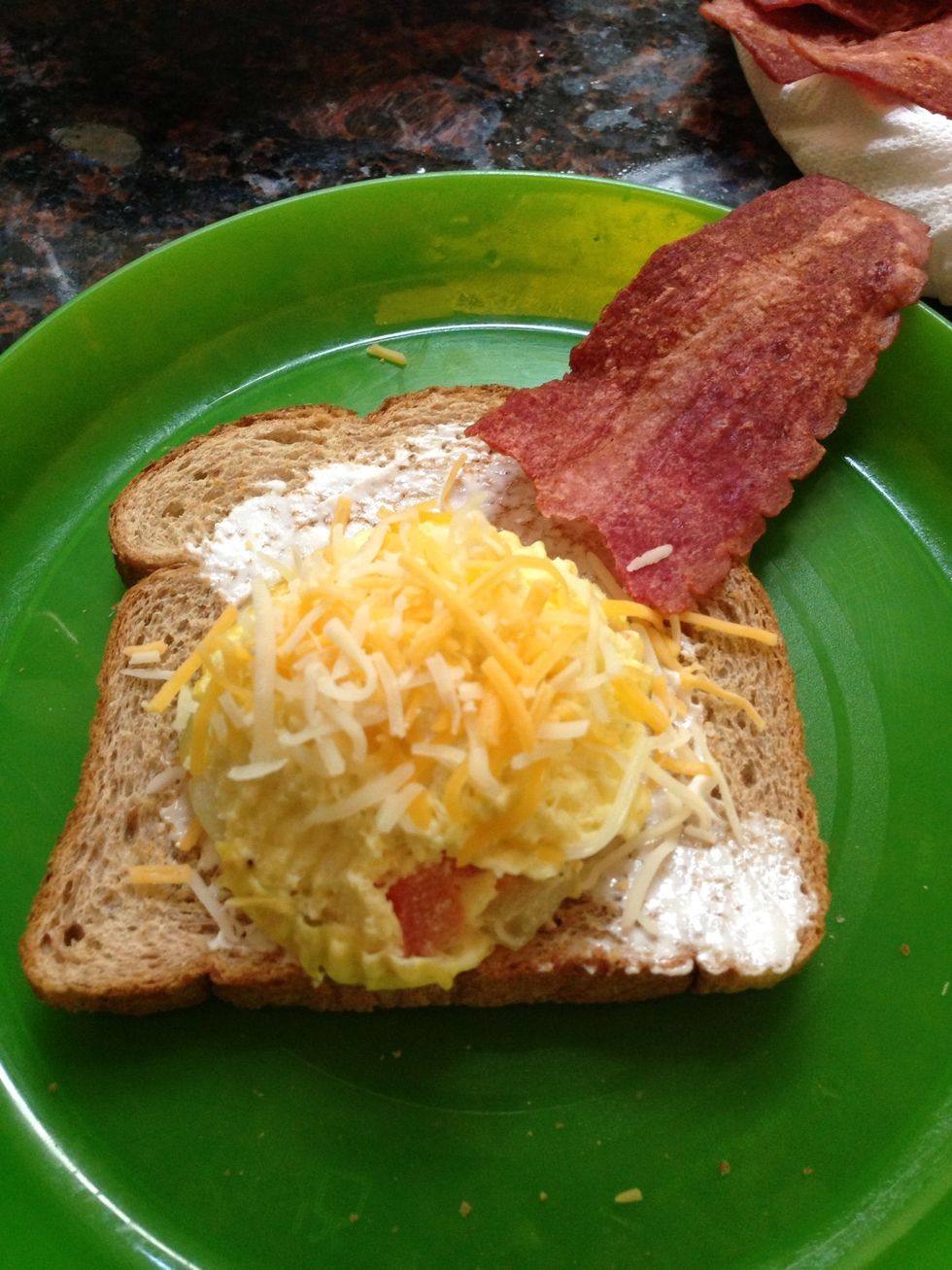 This is for my veggie eater.
And this is for me. Enjoy! Xoxo
6.0 Eggs
1/4 White onions/red onions
1/4 Small sliced tomatoes
1/4 Of the bell peppers
1.0pch Salt
1.0pch Pepper
2.0 Pcs of turkey bacon
1.0 Cup cake pan
8.0 Cup cake liners
1/2c Shredded cheese
Bumdii Leyland
Thank? you so much for all your time checking out my snapguides. I truly appreciate it. Angebellas..moms.korner@blogspot.com