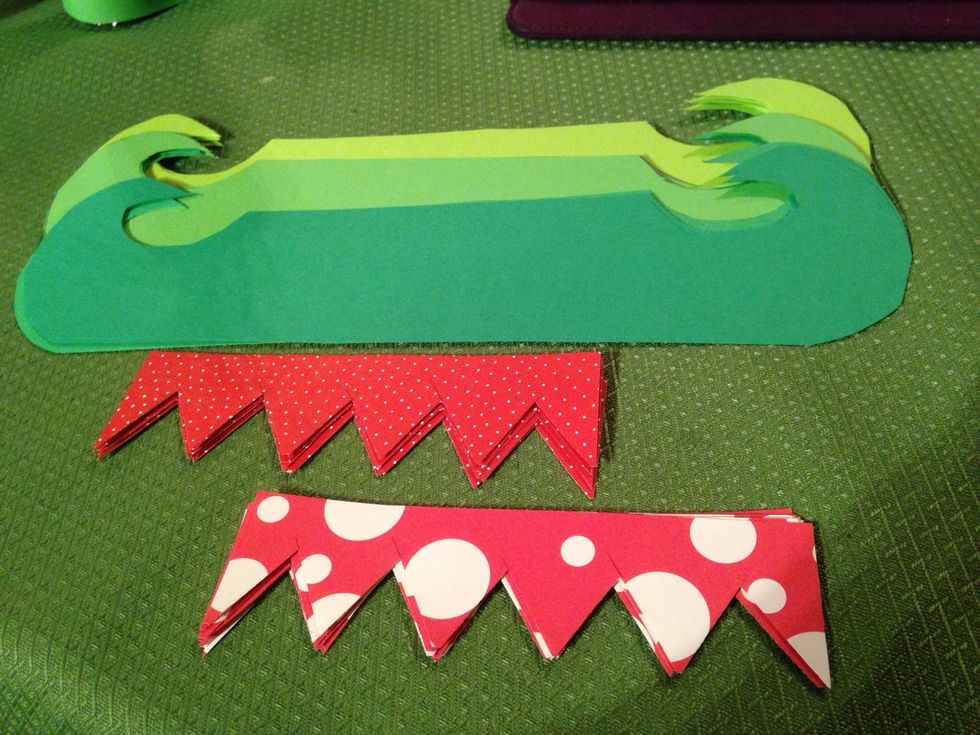 Cut out Elf Shoes from green & patterned paper. Two pieces per shoe. Template can be found here: http://www.schoolgirlsamplers.com/pdftutorialspatterns/ElfShoesTemplate.pdf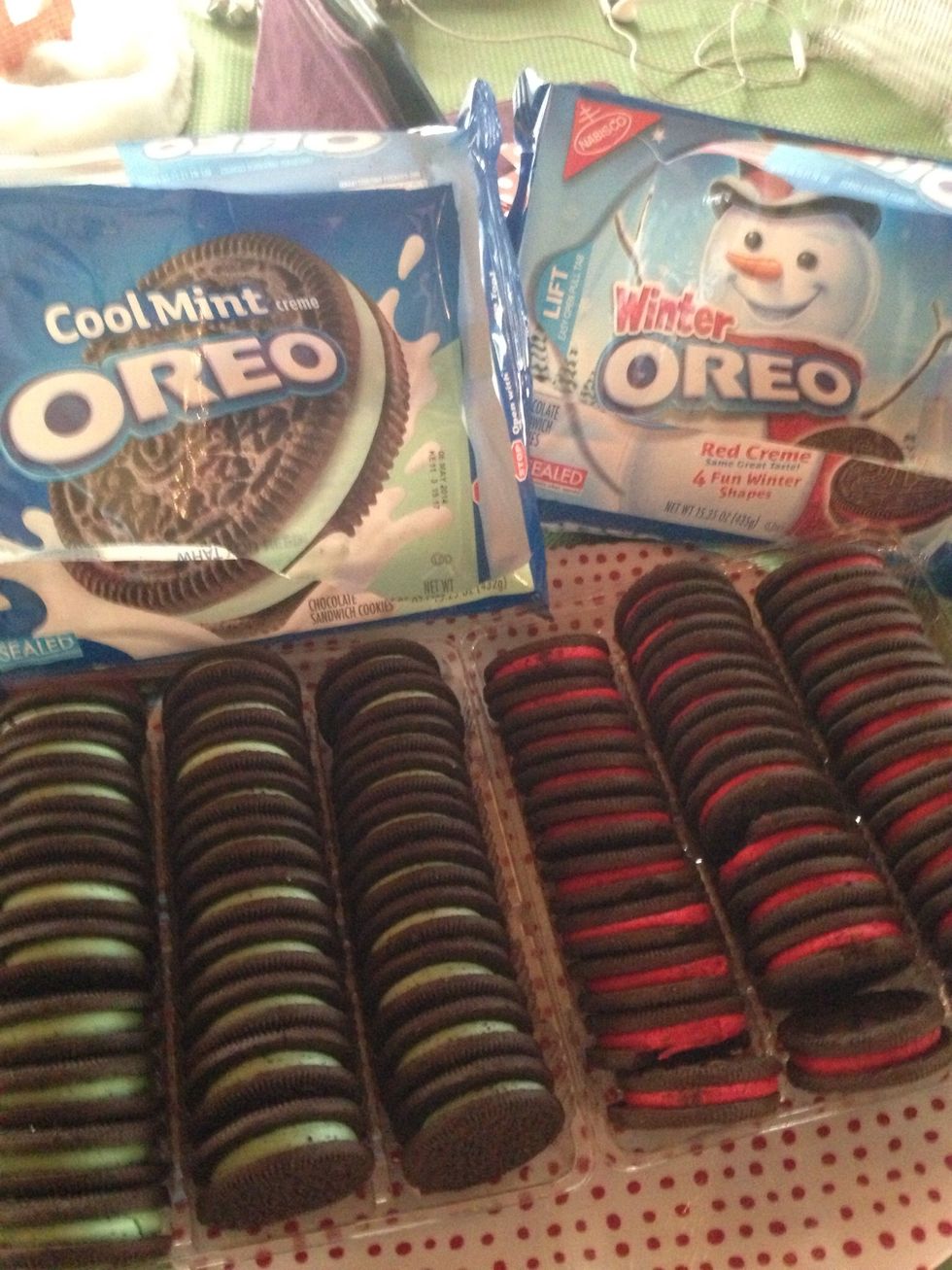 Each shoe can hold eight to nine cookies. I put nine in each of these shoes.
I liked using red & green cookies, but you can use just green or red if you wish. Line up cookies on a sheet of cellophane cut into a 7x11 inch rectangle.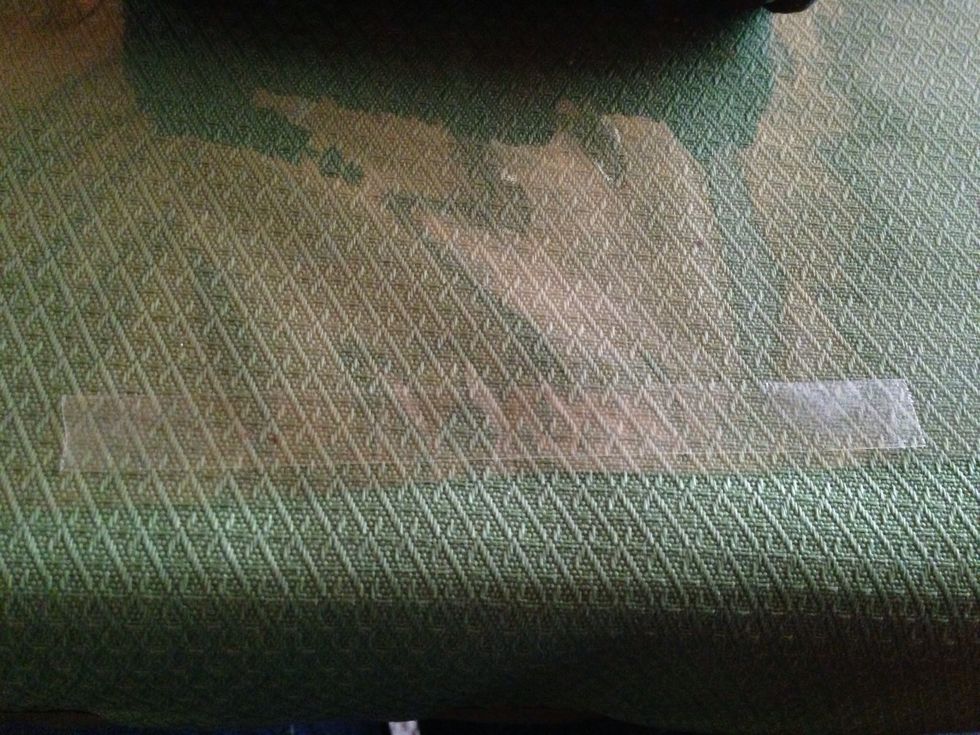 Put a piece of double stick tape on the long end of cellophane about the same length of cookies.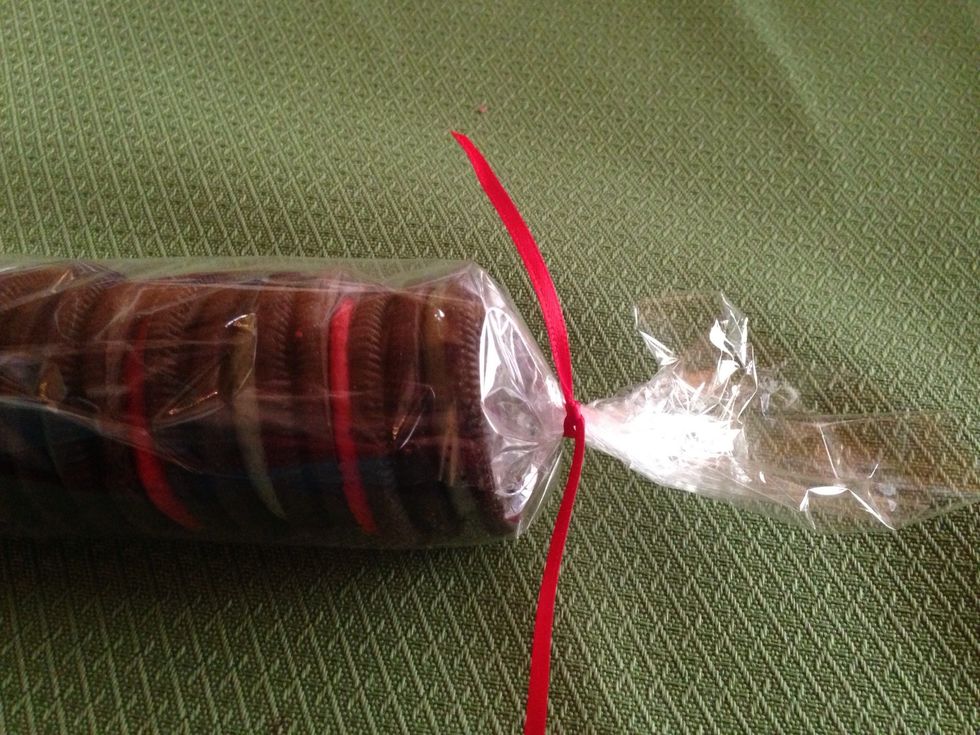 Roll up cookies in cellophane, keeping as tight as possible, seal along edge with double stick tape. Twist one end of cellophane and knot with ribbon.
Fold down other end of cellophane and seal with a piece of the package tape....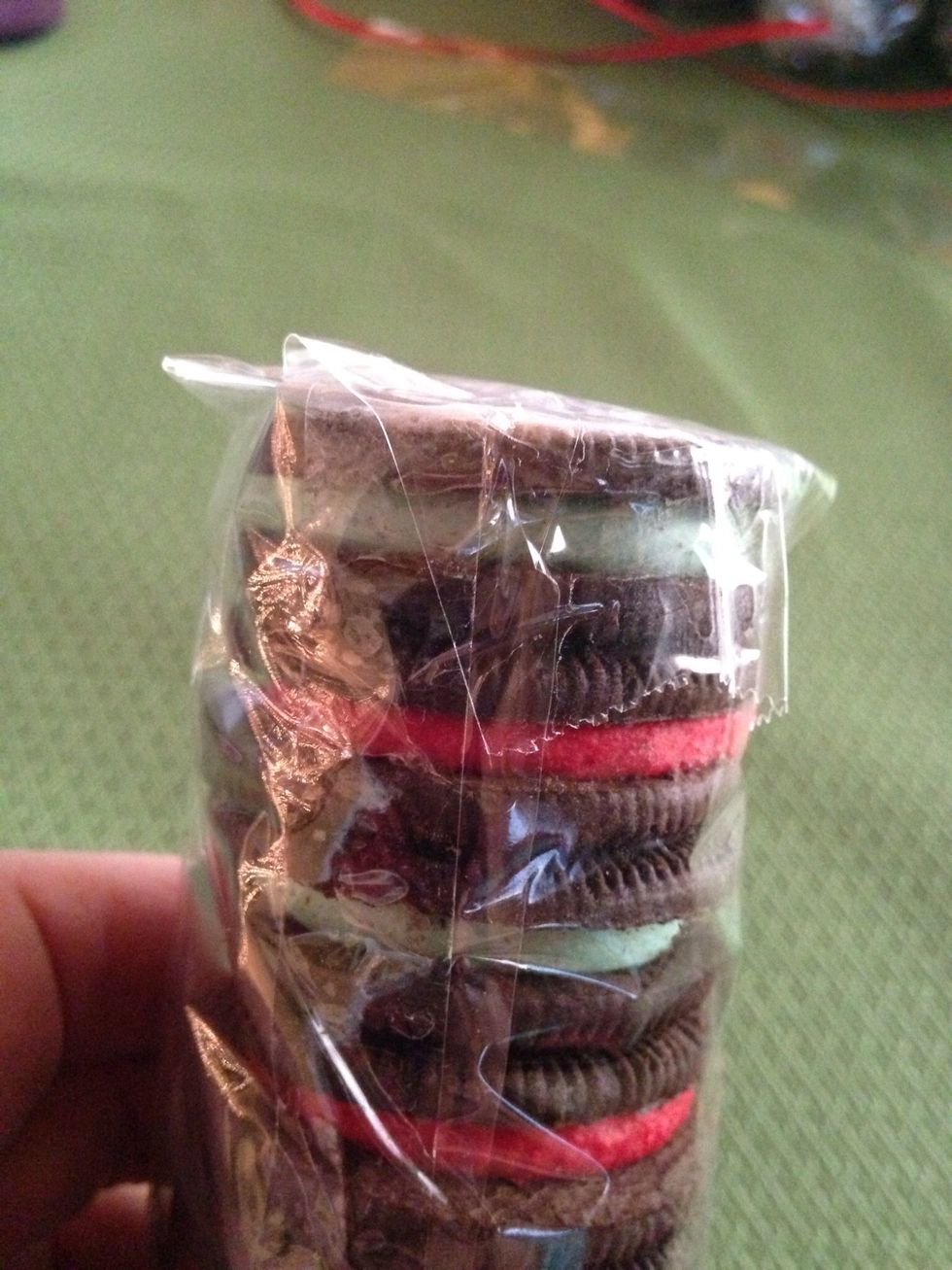 This is the bottom of the elf 'leg'.
This is what the 'leg' looks like completed...
Waiting for their shoes.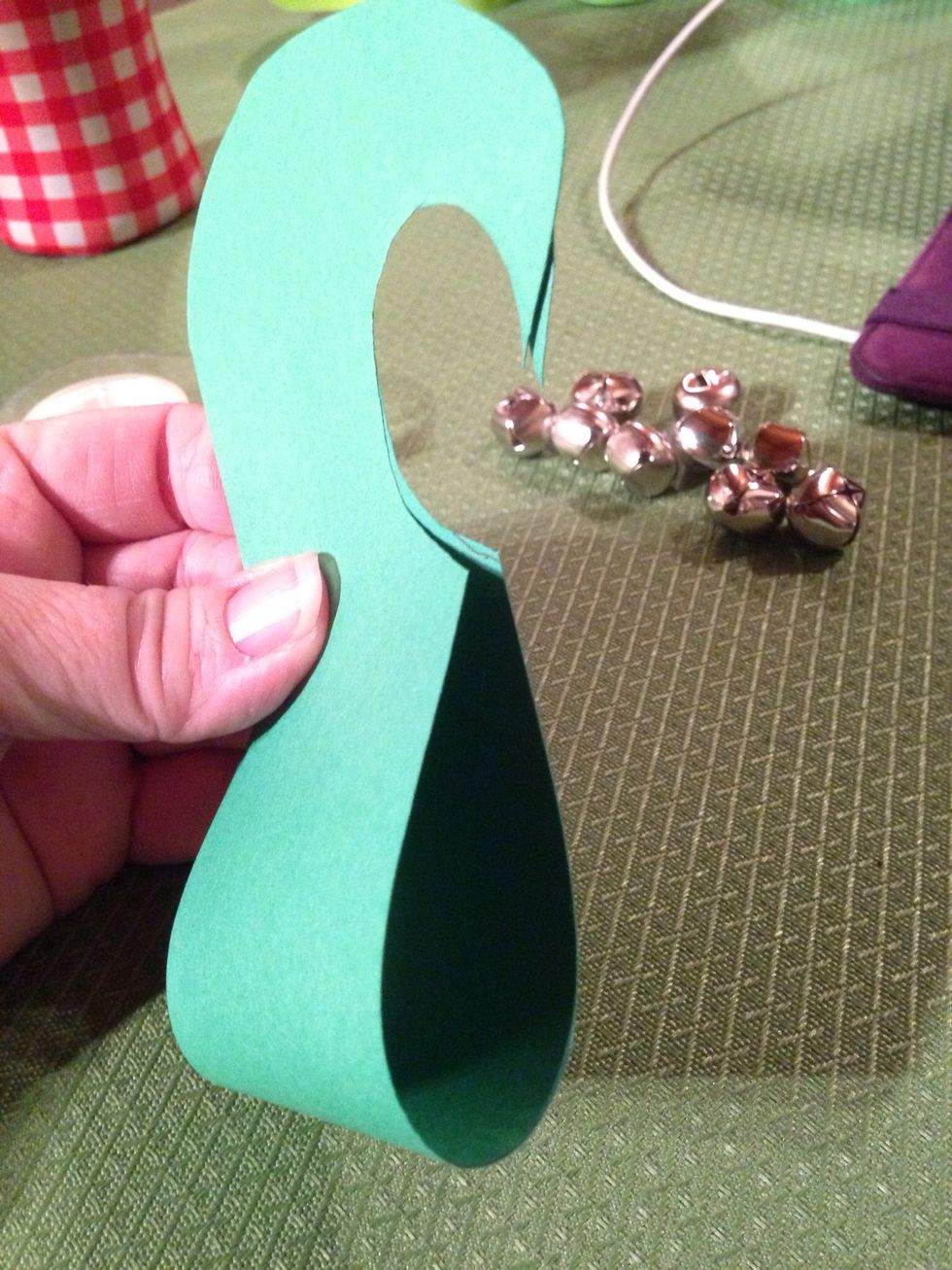 Take the green shoe piece and fold over, lining up the tips of the shoe...do NOT crease.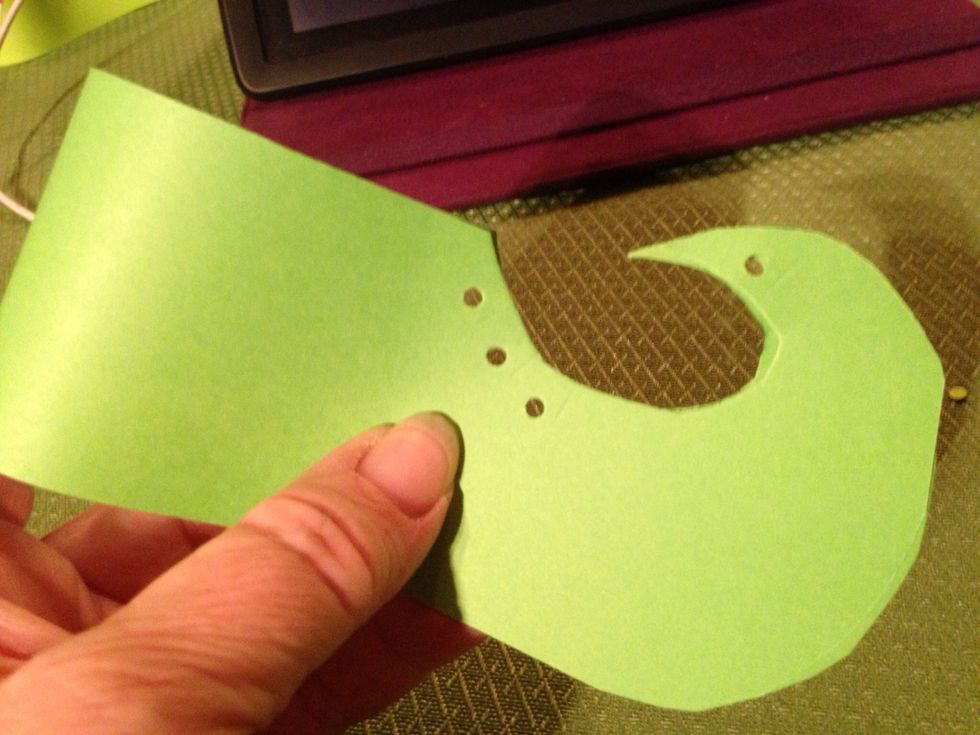 With both sides of the shoe lined up, punch three holes for the lace, and one hole on the tip of the shoe for the jingle bell.
Lace two sides of shoe together, knotting ribbon, or tying with a bow, knotting to secure.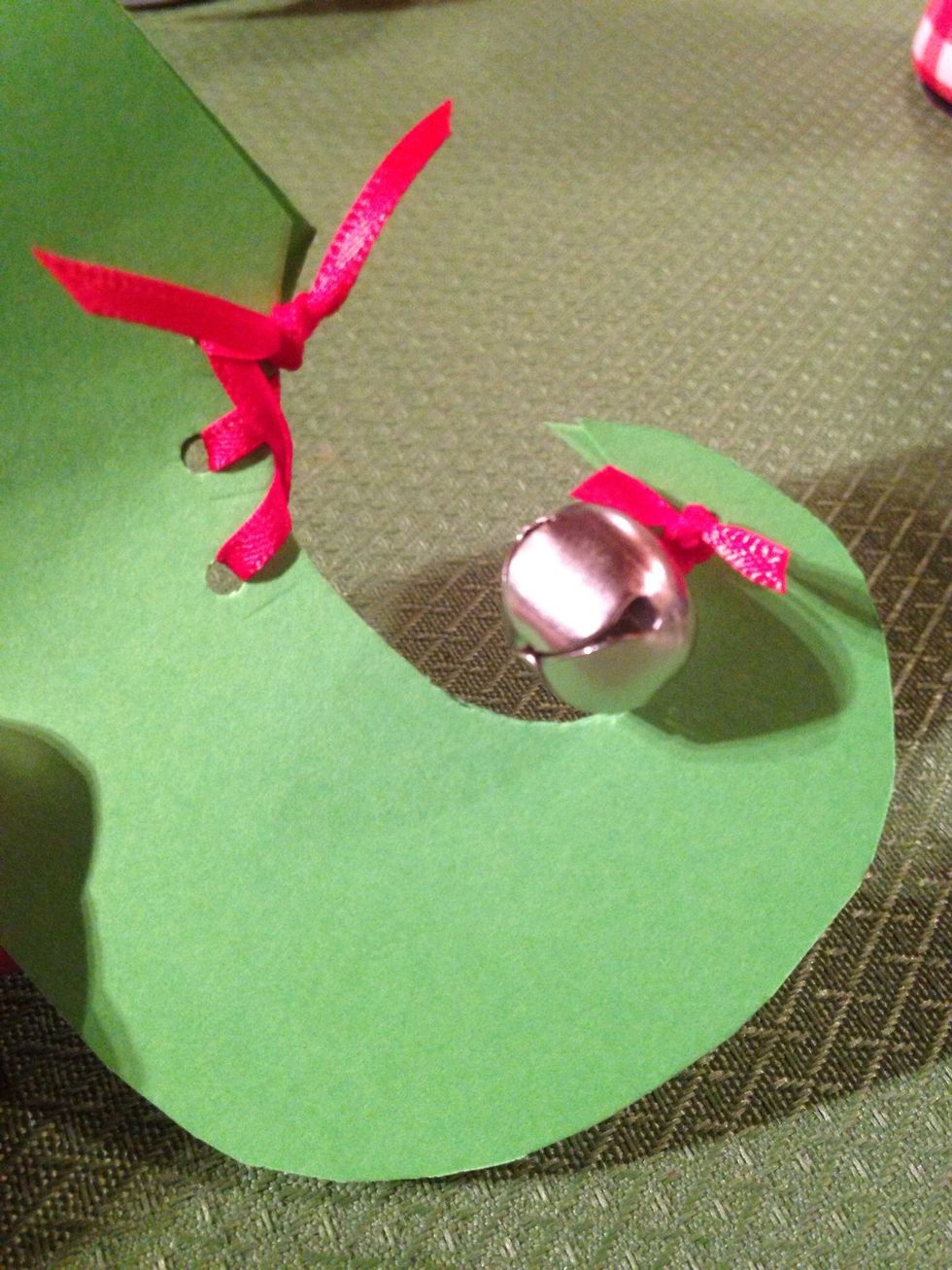 Using ribbon, tie the jingle bell onto the tip of the shoe, knotting to secure.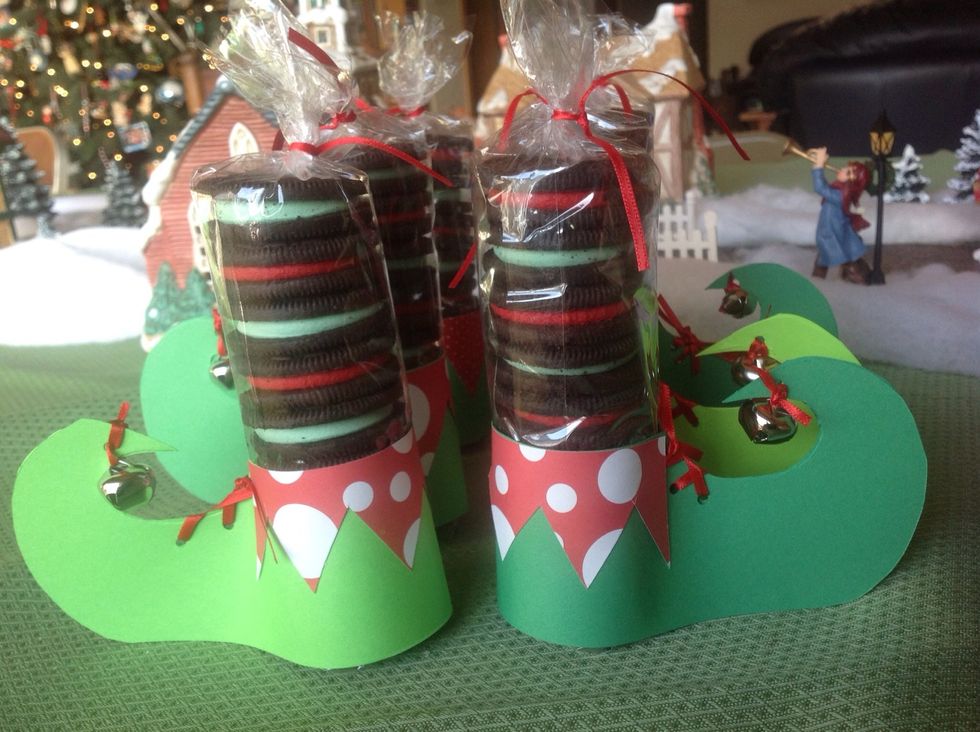 Using double stick tape, attach the decorative edging of shoe. Slip the legs into the shoes, and you are done!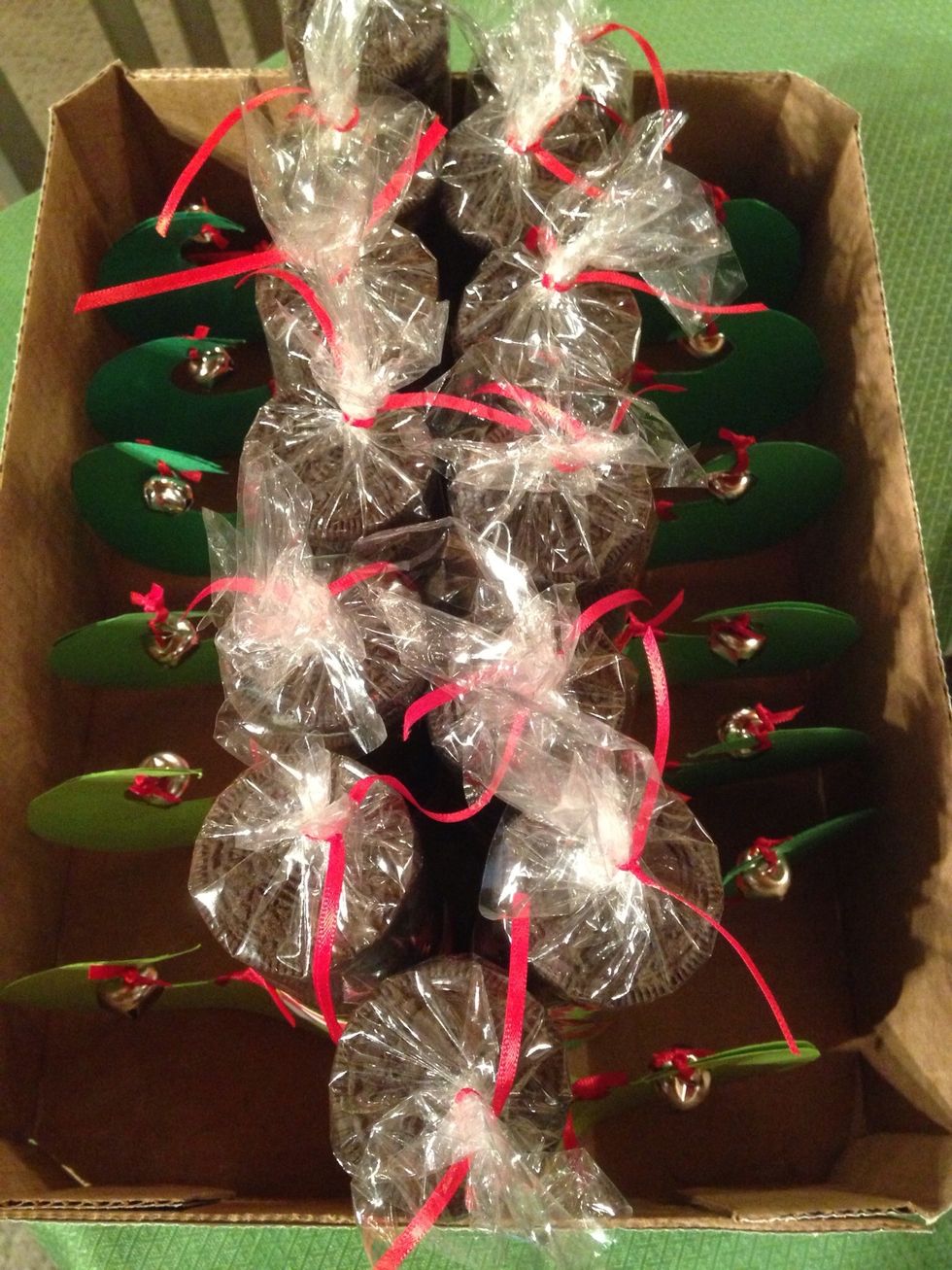 Packaged and ready to be delivered.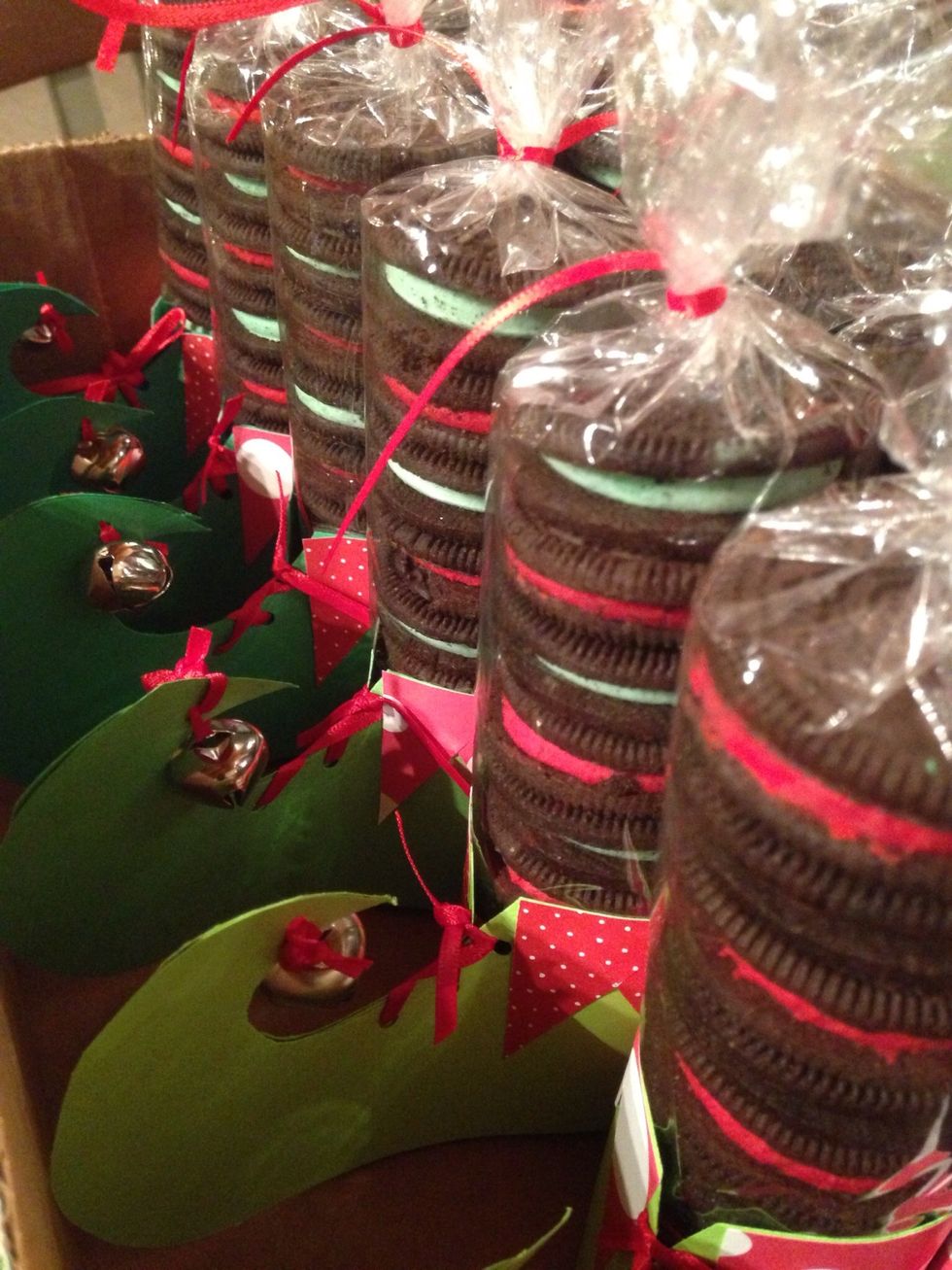 Aren't they cute?!
Green card stock
Patterned paper cardstock
Double stick tape, package tape
Ribbon
Jingle bells
Clear cellophane gift wrap (NOT food wrap)
Mini hole punch, scissors
Red & Green seasonal Oreos