You will need ingredients for your crust, filling, toppings, and glaze. The preparation and baking of the fruit tart cake will take about 45 minutes.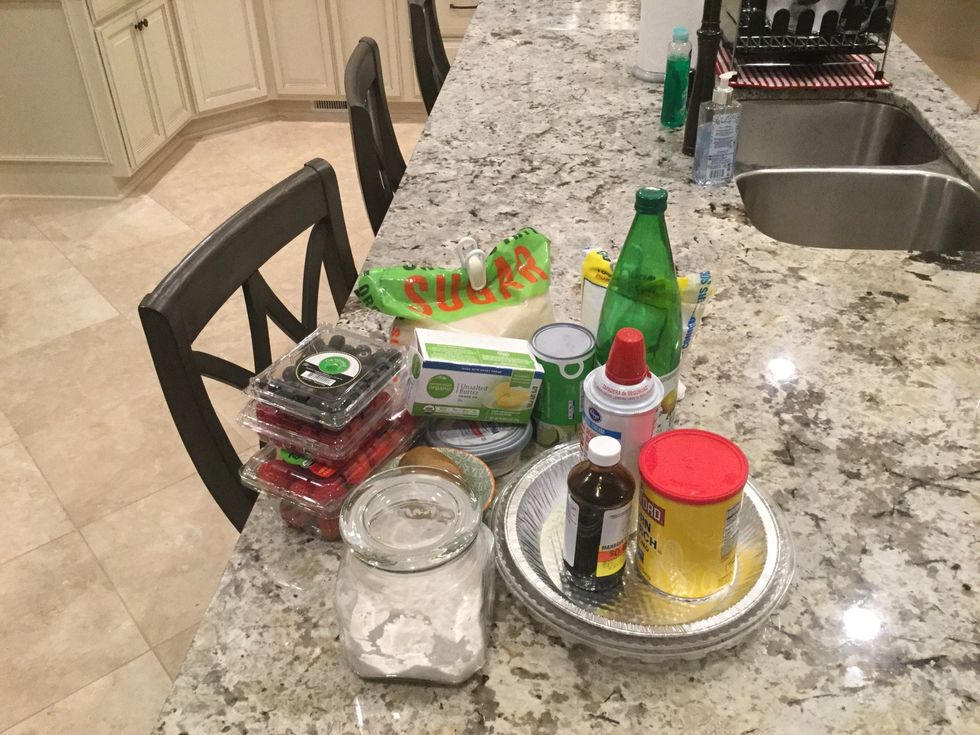 Gather your ingredients. See supply list.
First, we make the crust.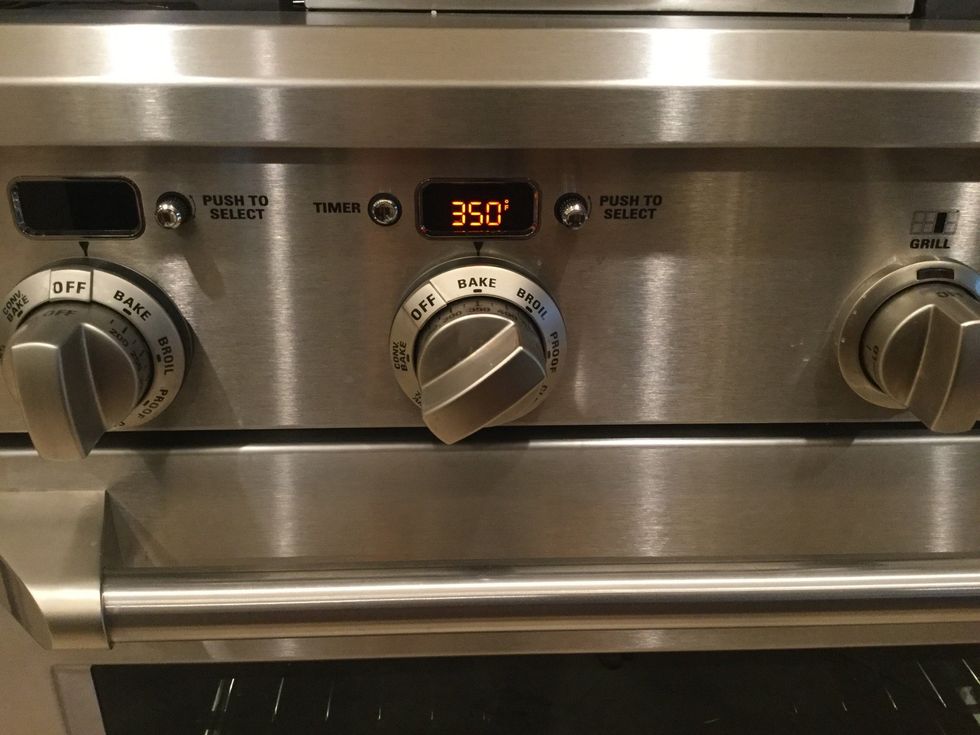 The first thing you will do is preheat the oven to 350 F.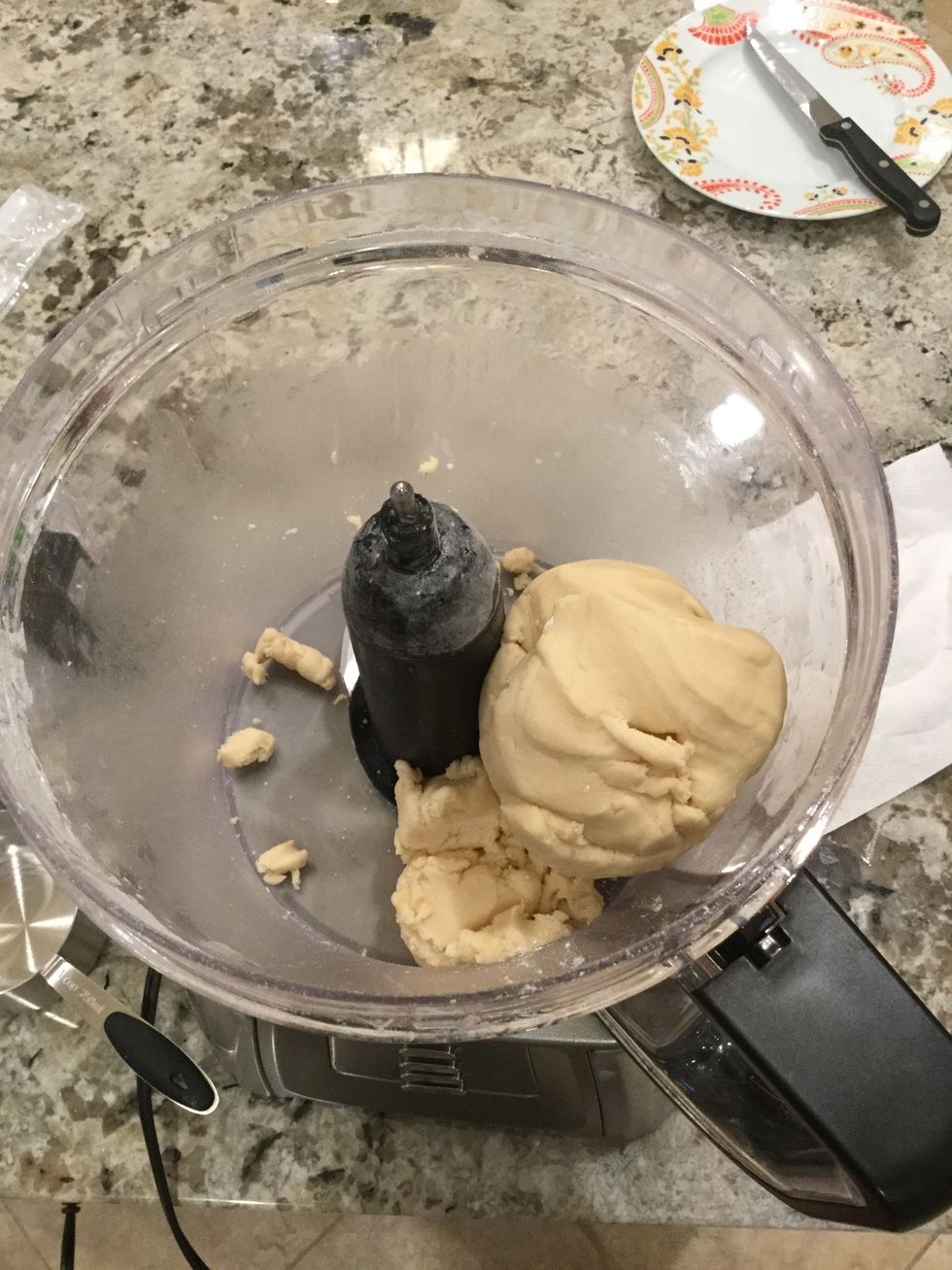 Next, put the confectioner sugar, butter, and flour in the food processor and mix it until a ball shape forms.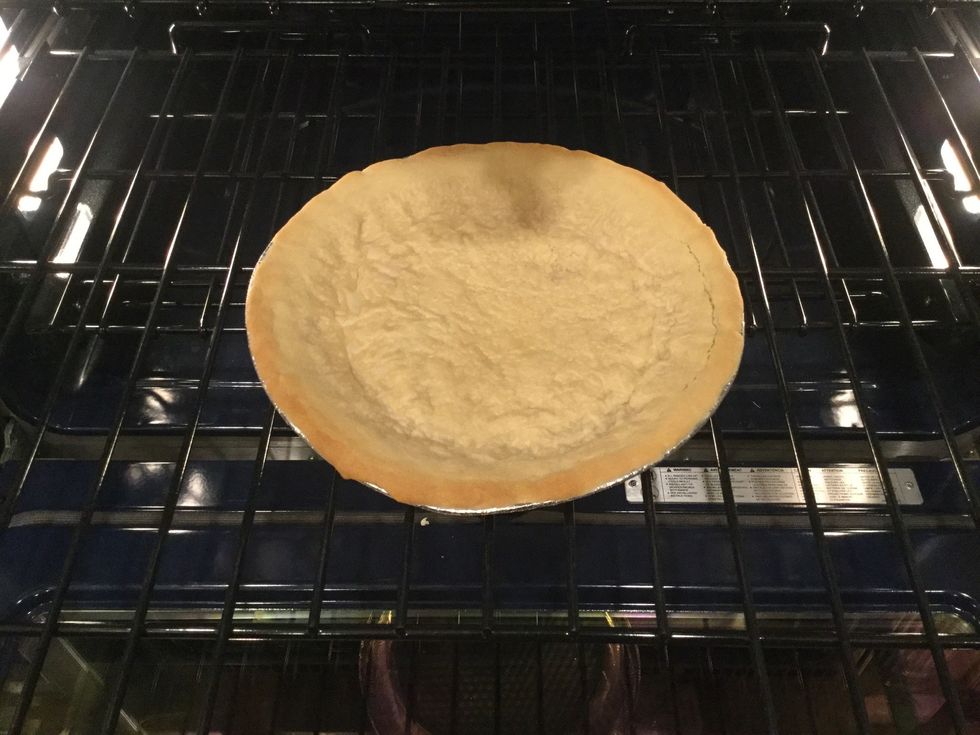 Then, put the dough into a 12-inch tart pan using your fingers to push down, until the crust is flat. Bake the crust for 10-12 minutes, until it is lightly browned, and let the crust cool.
After that, we will make the filling for the the fruit tart.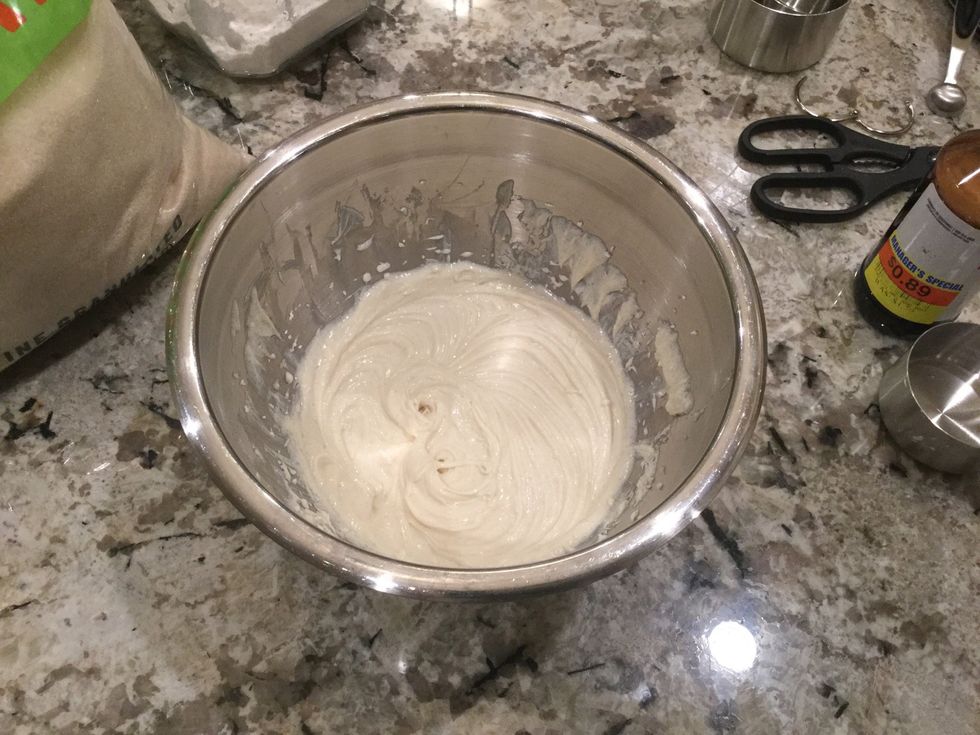 Then, mix the granulated sugar, vanilla, and cream cheese until it is smooth.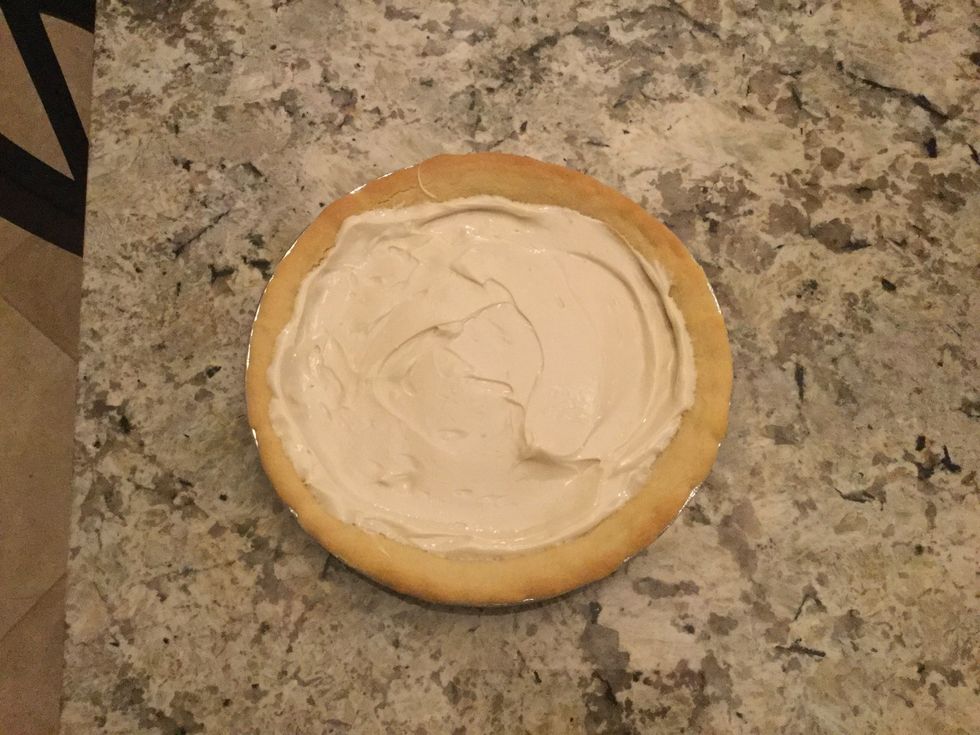 After that, spread the filling over the cooled crust.
Next, we arrange the toppings for the tart.
Now, take the strawberries and cut them (make sure to cut them into 1/4 inch slices to have a good placement) and place them around the edge.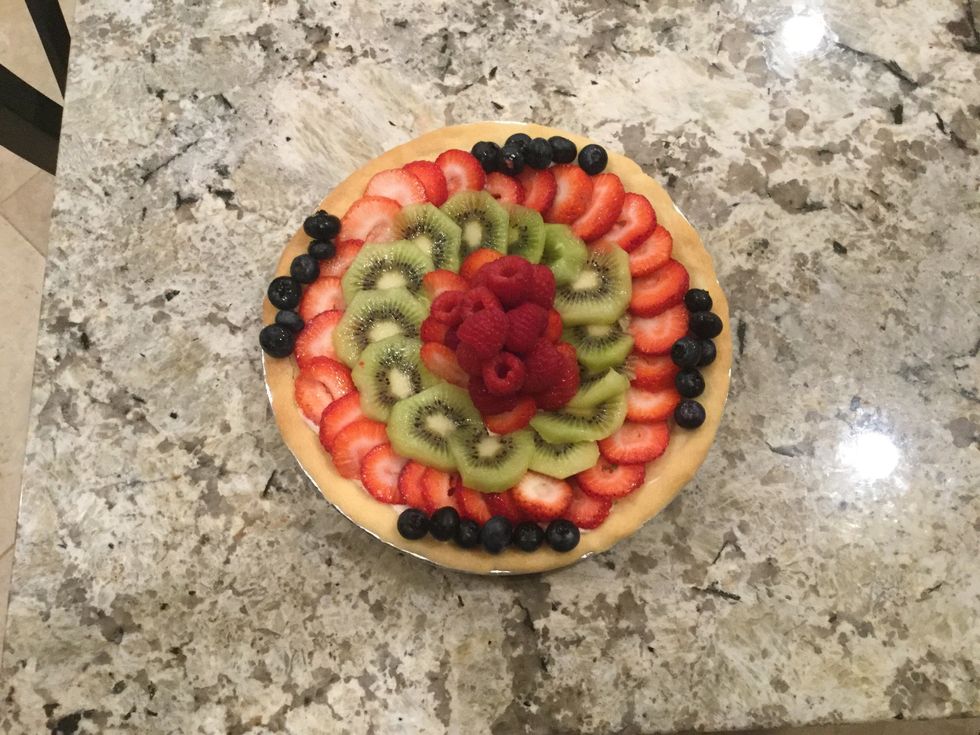 Next, cut the kiwis in thin slices and place them in a circle, place another circle of strawberries, then take the blueberries to fill any space you see, then cluster the raspberries in the middle.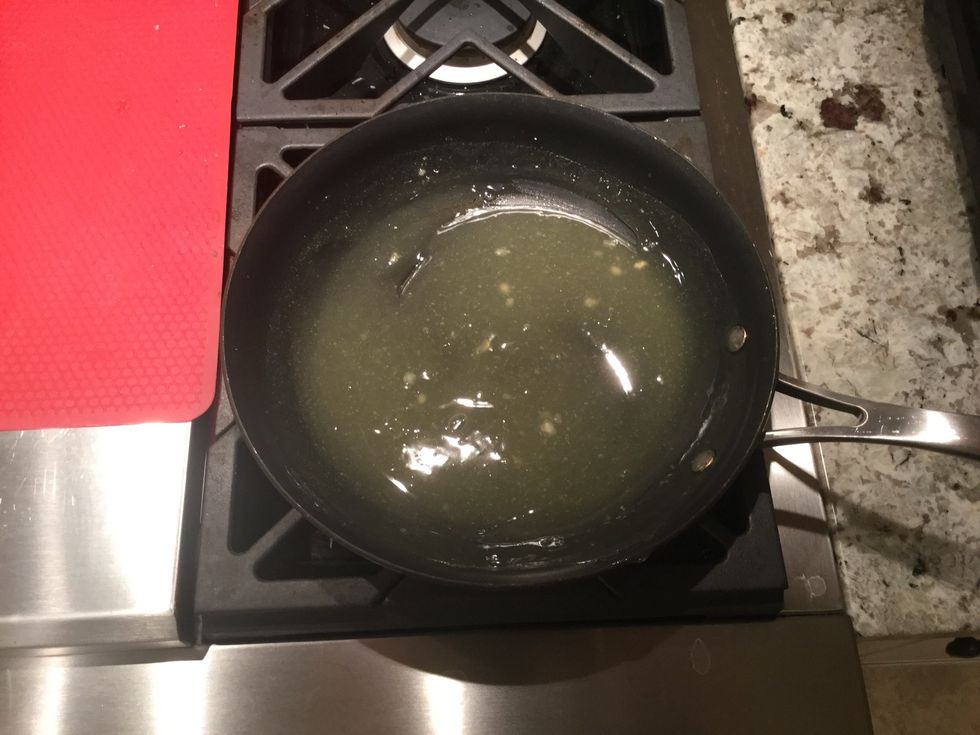 Now, gather the cornstarch, sugar, limeade, and lime juice. Put them into a small saucepan and cook over medium heat for about two minutes or until it is clear and thick, then let the sauce cool.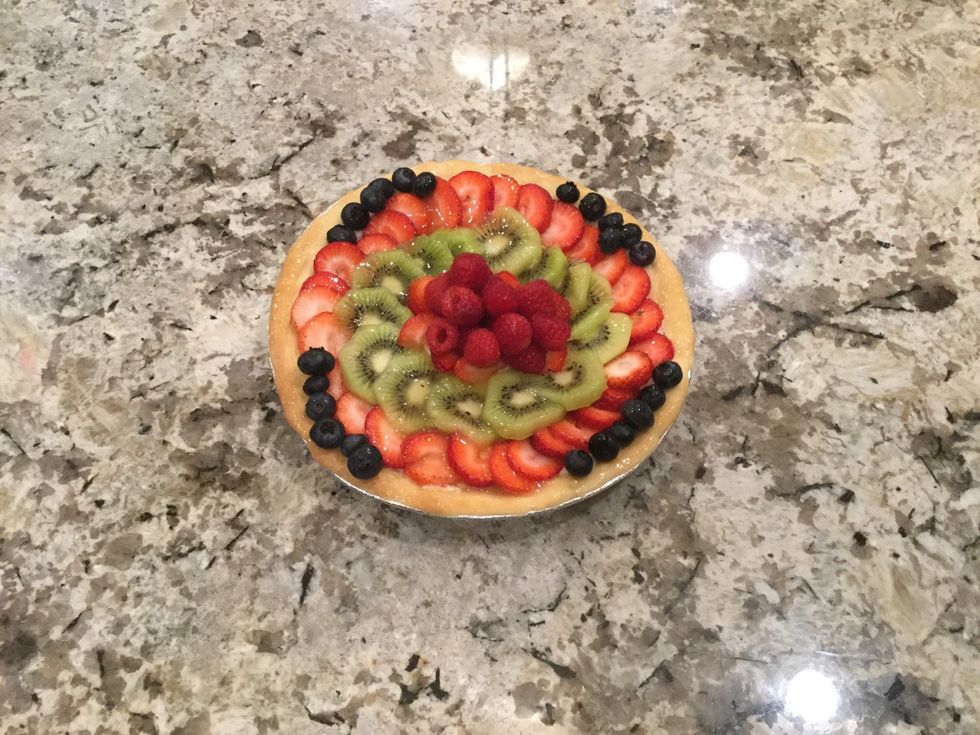 Then, take a pastry brush (the brush is used just to lightly coat the tart, not to dissolve the tart in glaze), and brush the glaze over the tart, and then refrigerate the tart for about 25 minutes.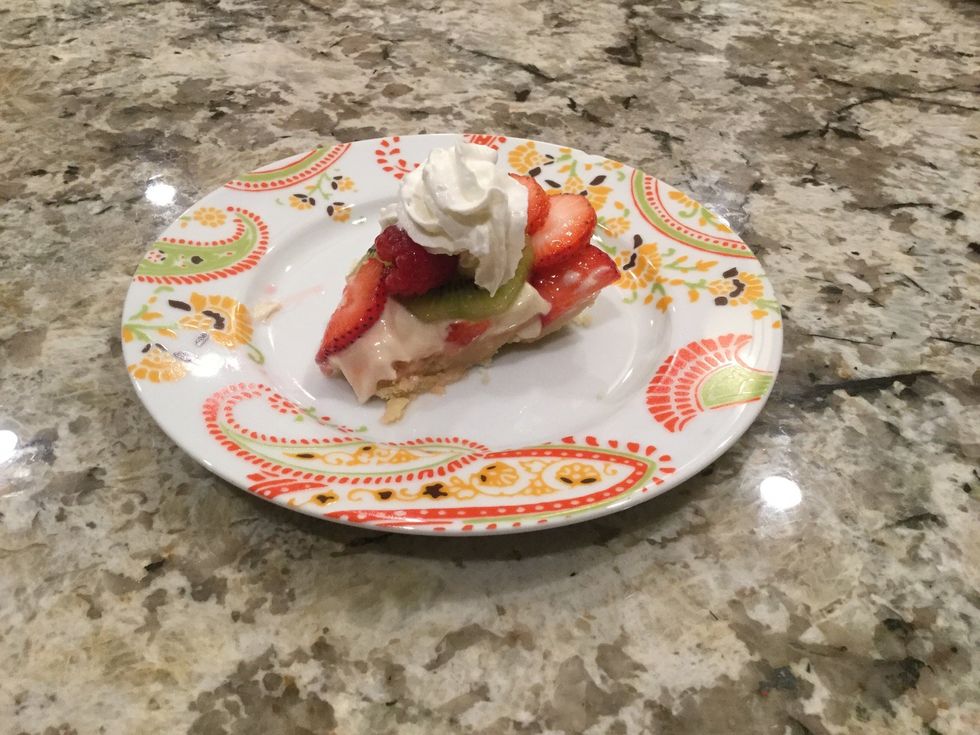 Finally, before serving leave the tart out for 15 minutes and then slice the tart and enjoy!
1/2c Confectioner sugar
1/2c All purpose flour
6.0oz Unslated butter (softened and sliced)
8.0oz Cream cheese
1/2c Granulated sugar
1.0tsp Vanilla extract
1.0lb Strawberries
2.0 Kiwis
1.5lb Blueberries
6.0oz Raspberries
6.0oz Frozen limeade concentrate, thawed (1 can)
1.0Tbsp Cornstarch
1.0Tbsp Fresh lime juice
1/4c Granulated sugar