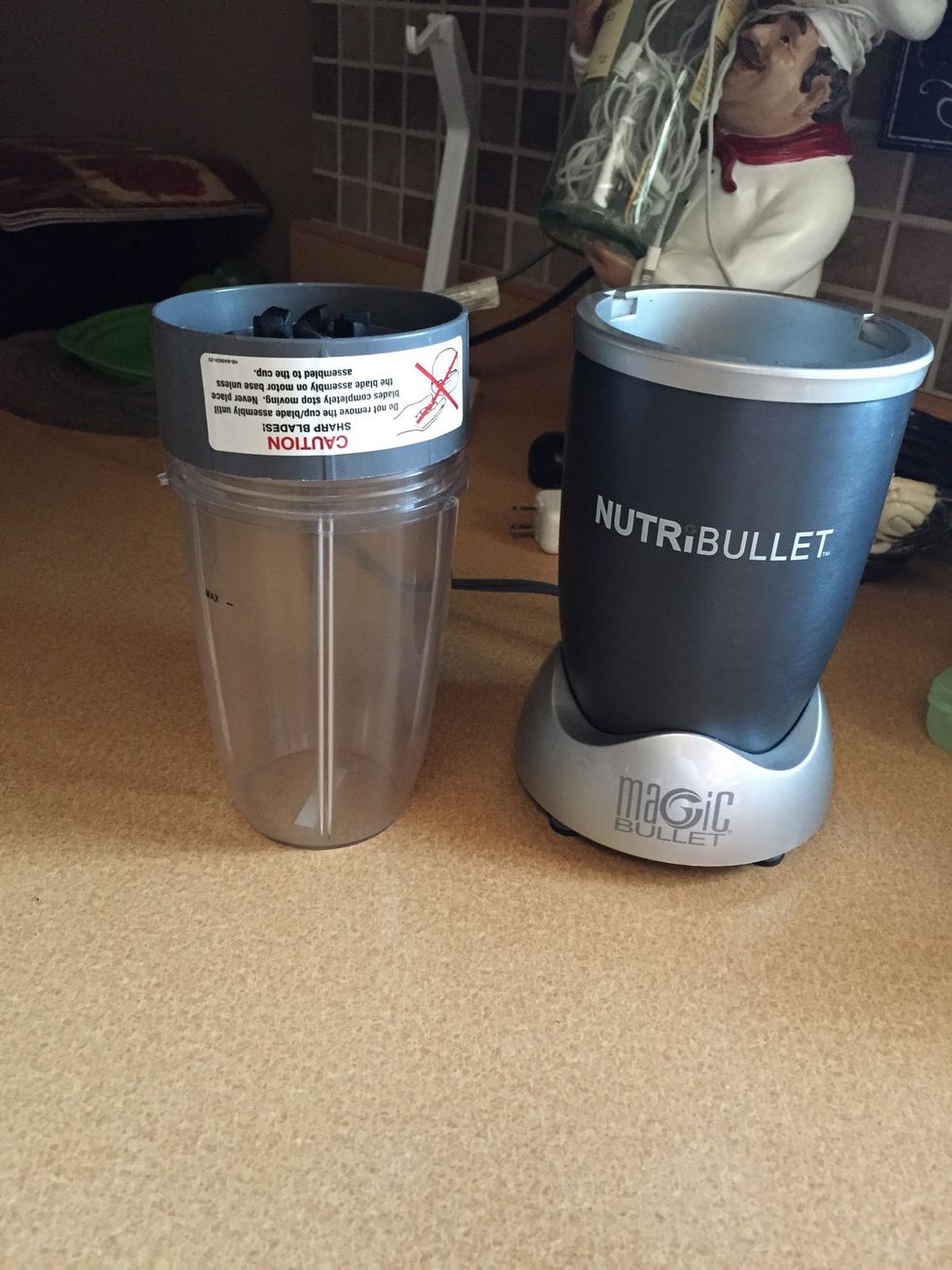 Im my case, i'm not going to use a regular blender, I'm going to use a nutribullet.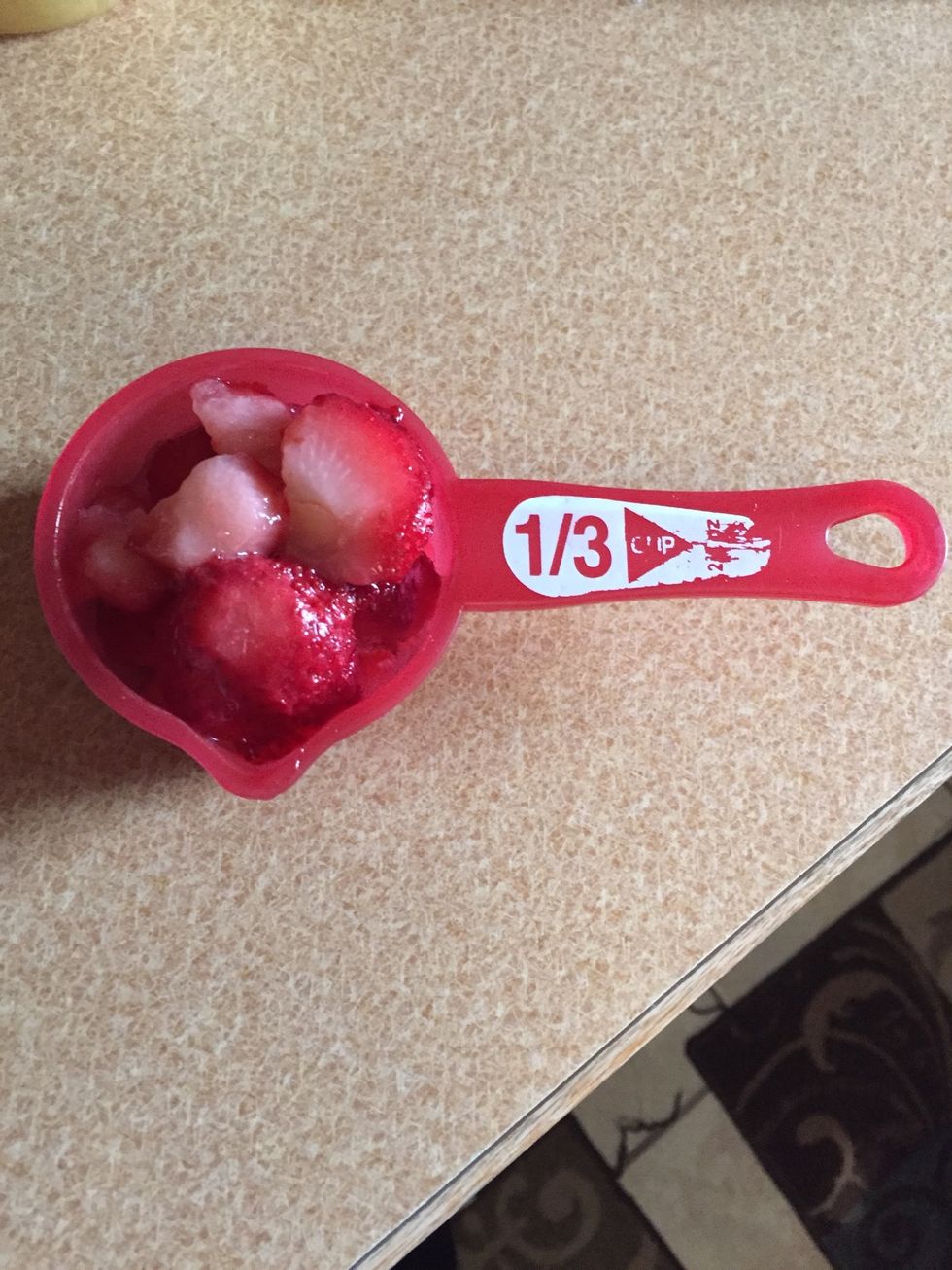 All of my fruit was frozen, but yours dont have to be. Slice the strawberries in half (doesnt matter which way) and measure 1/3 cups.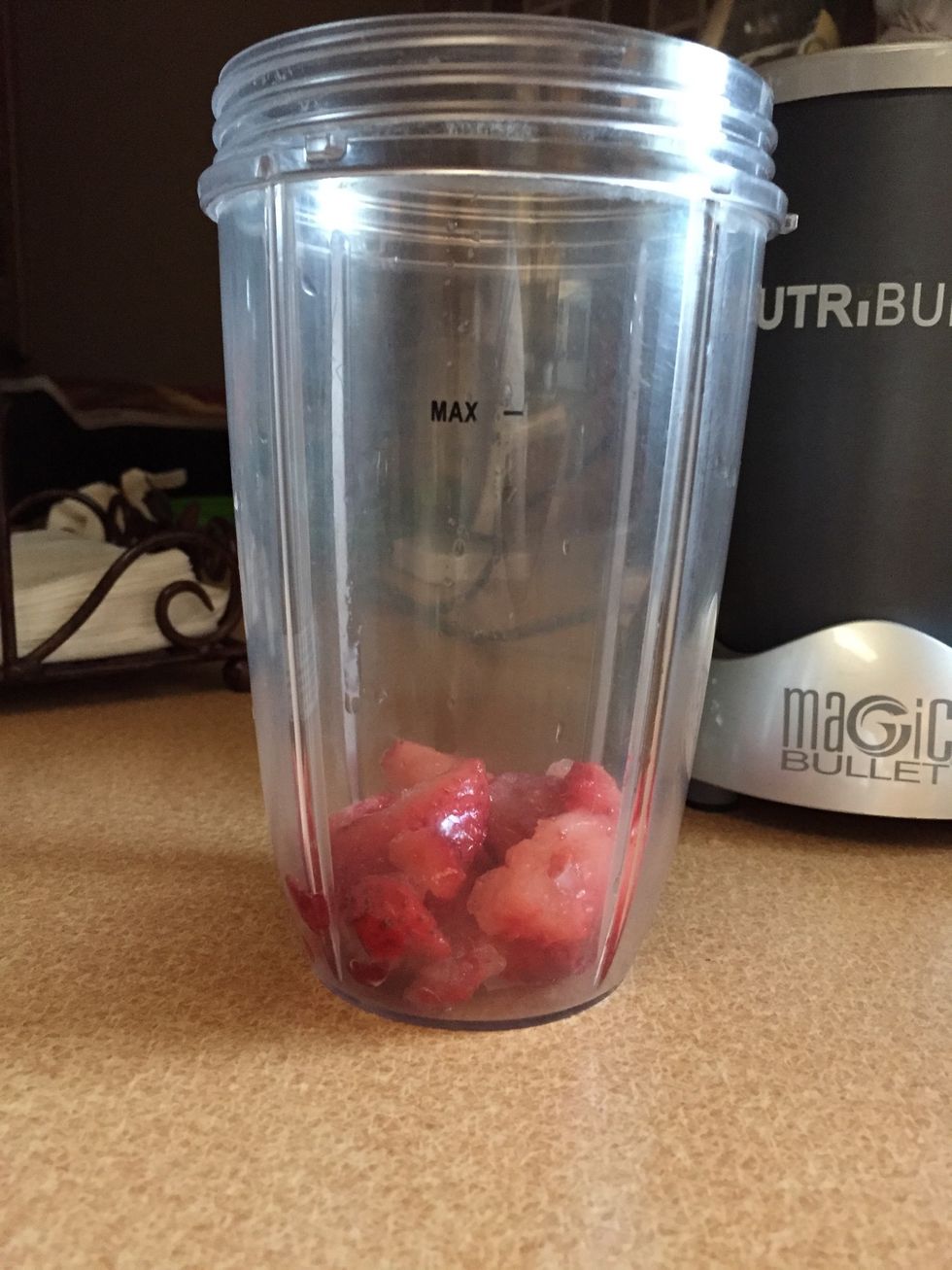 After slicing, just dump them in the container you will blend in.
Next, measure out 1/4 cups of while blueberries; no need to slice them.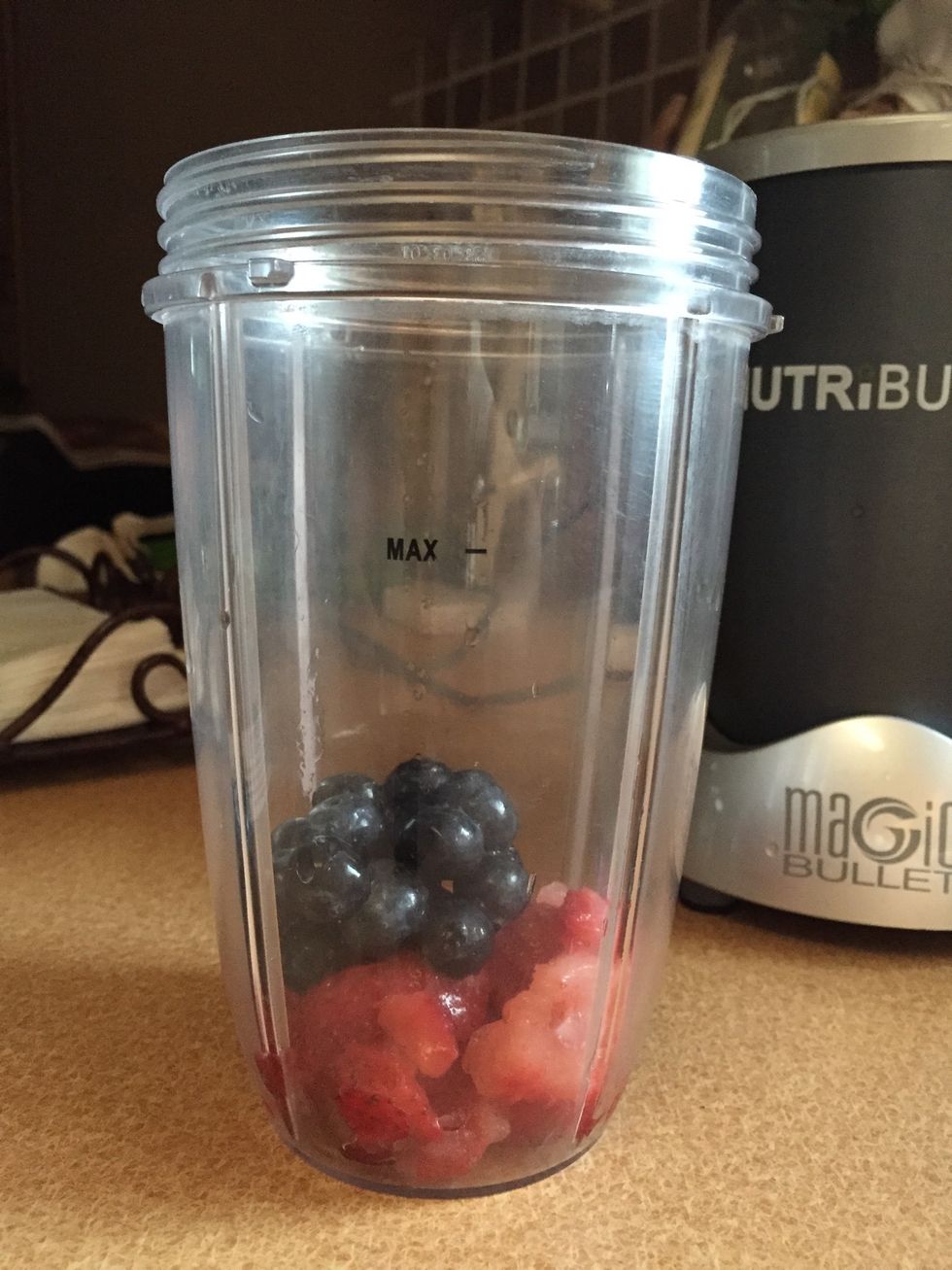 After measuring out the blueberries needed, dump them in with the strawberries.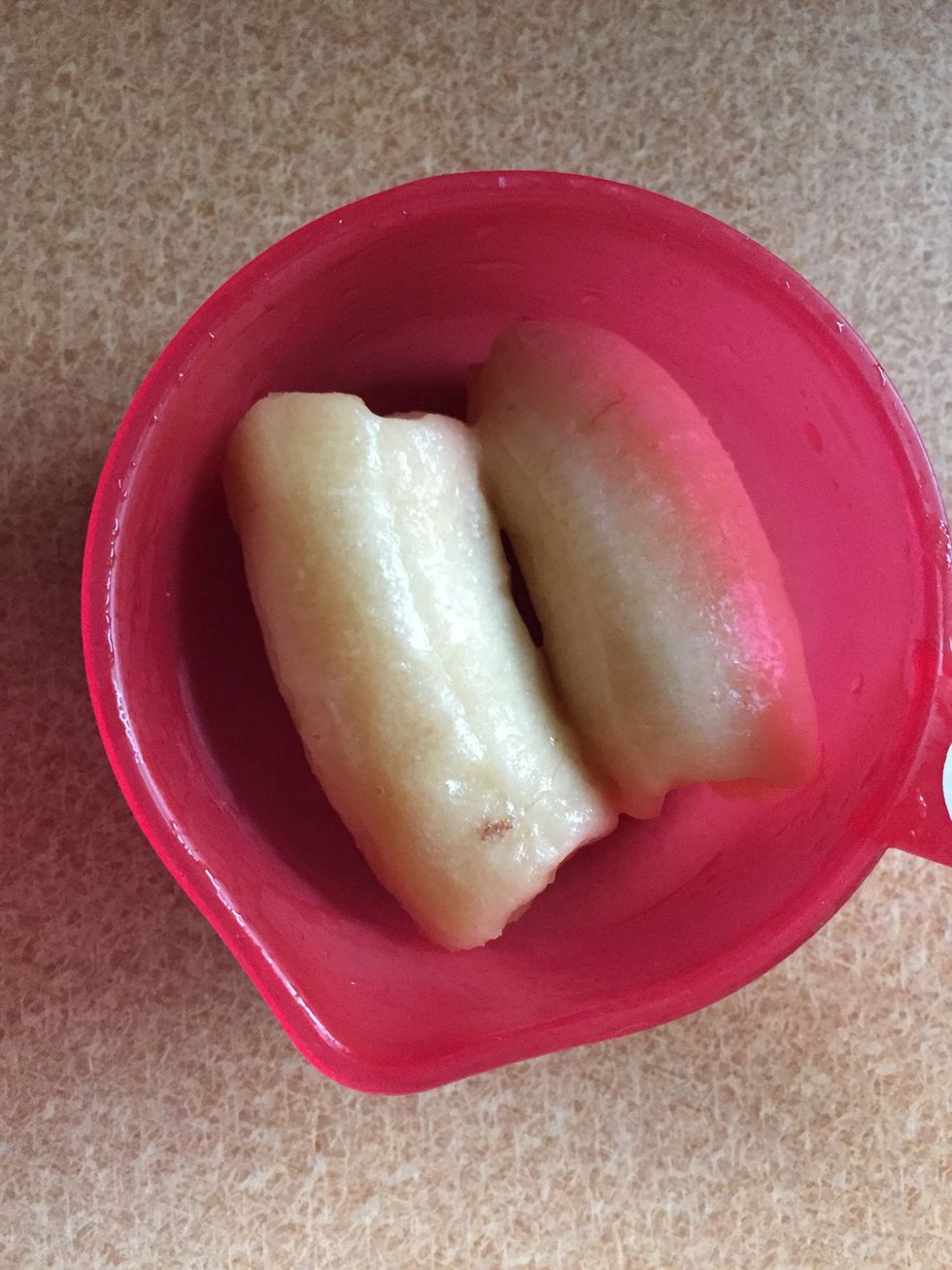 Then, simply cut the banana in two.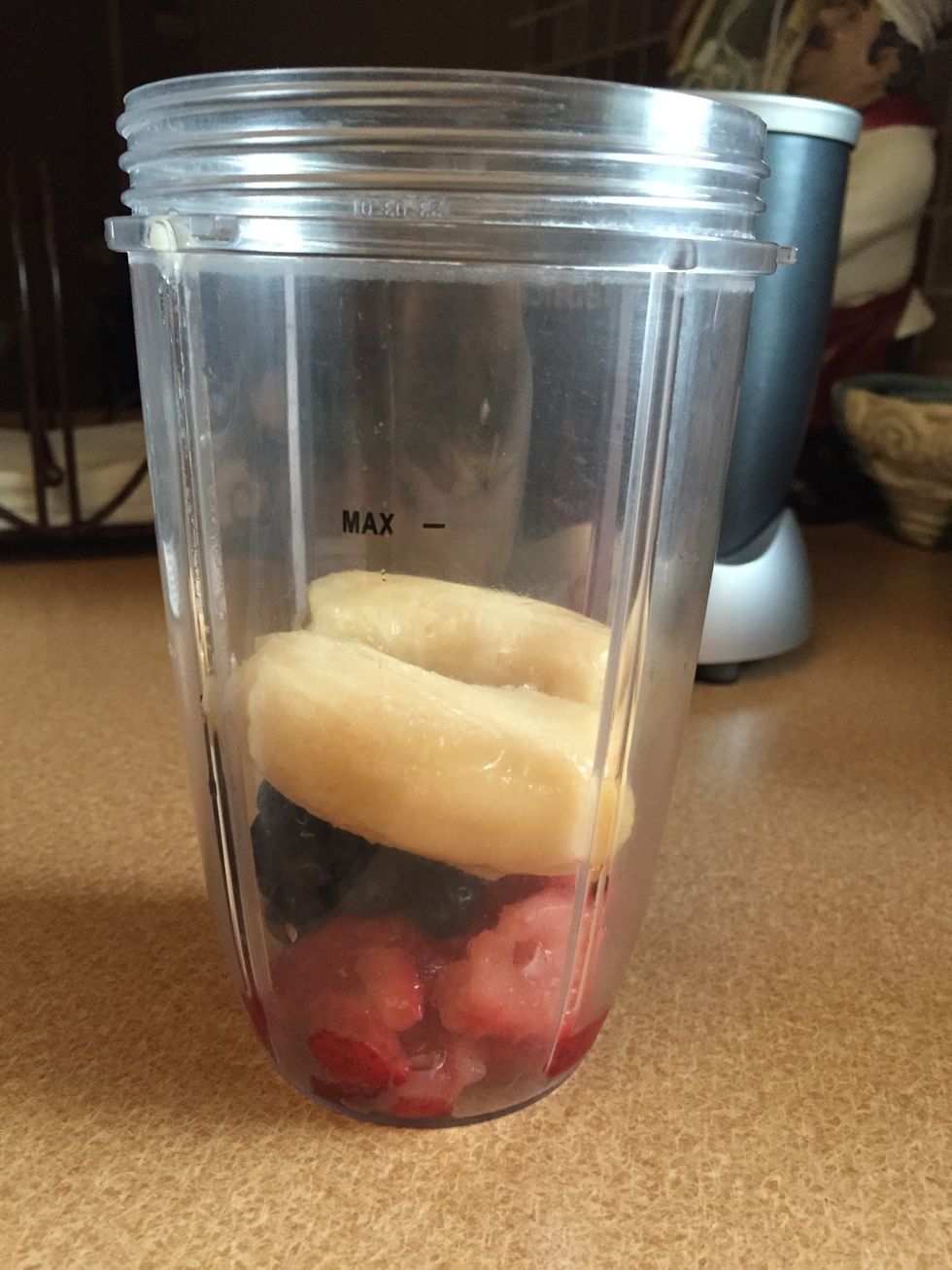 Take ur two banana pieces and put them with your strawberries and blueberries.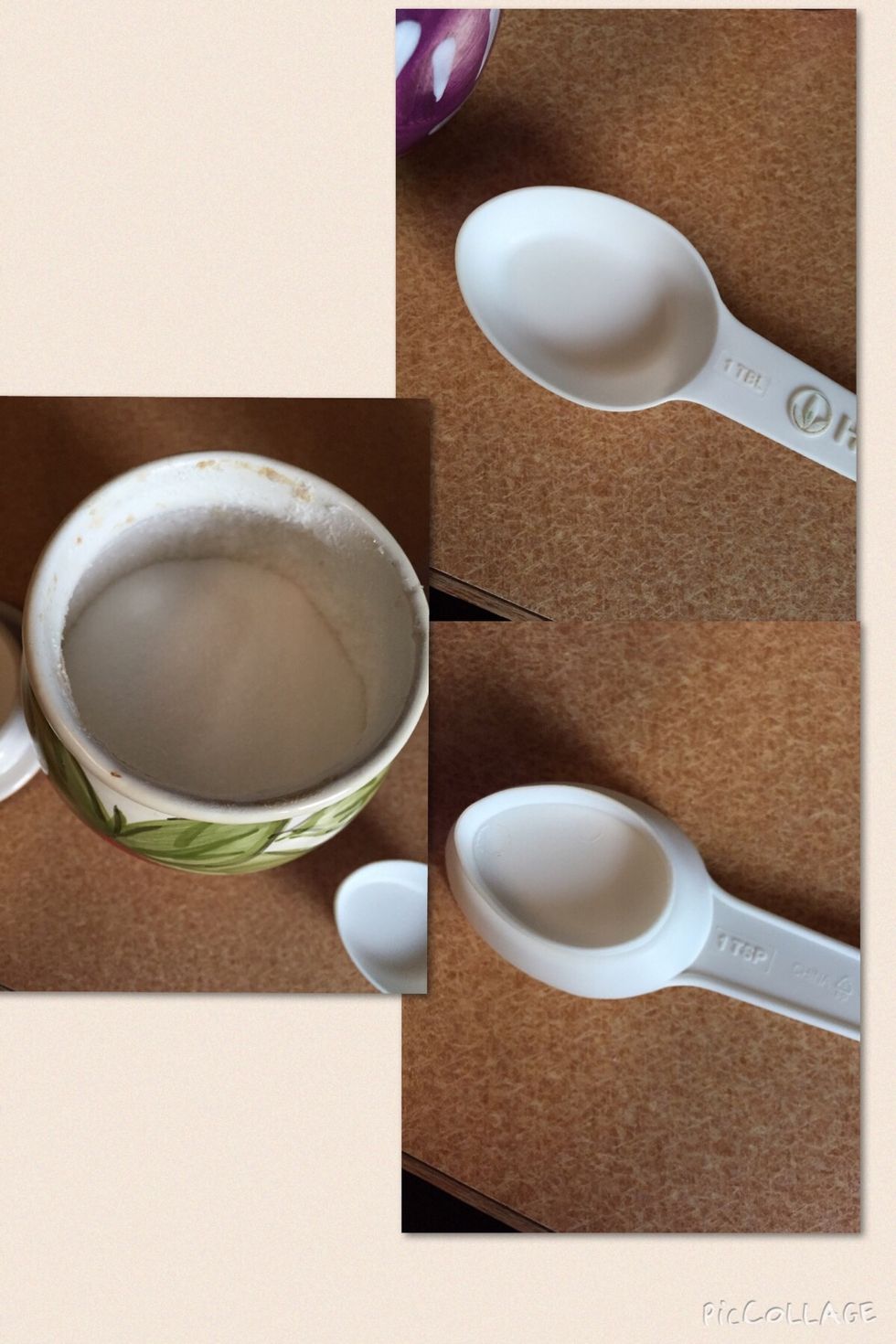 Next, measure out 1 tablespoon and 1 teaspoon of sugar.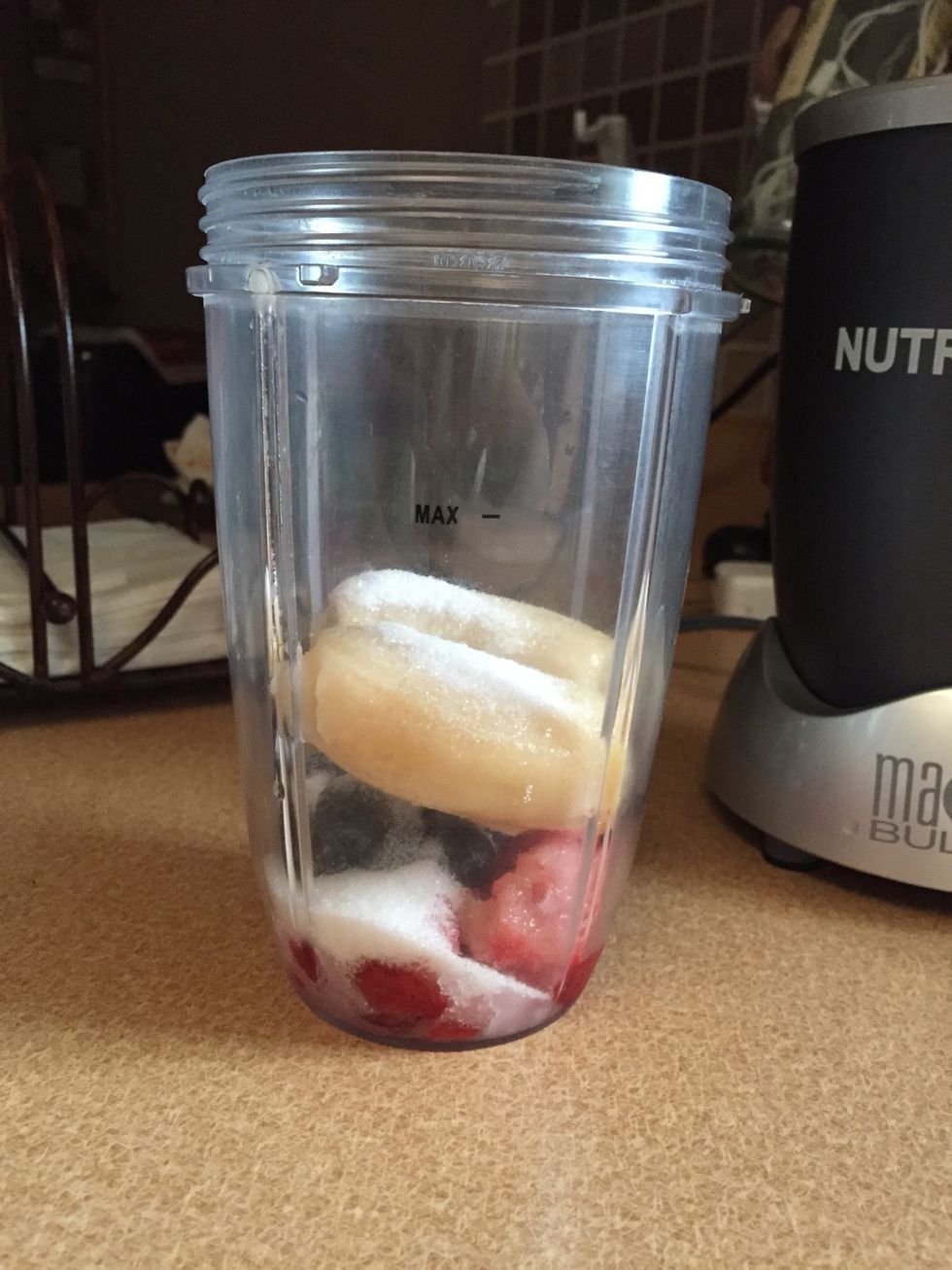 Then add the sugar to your fruit slices.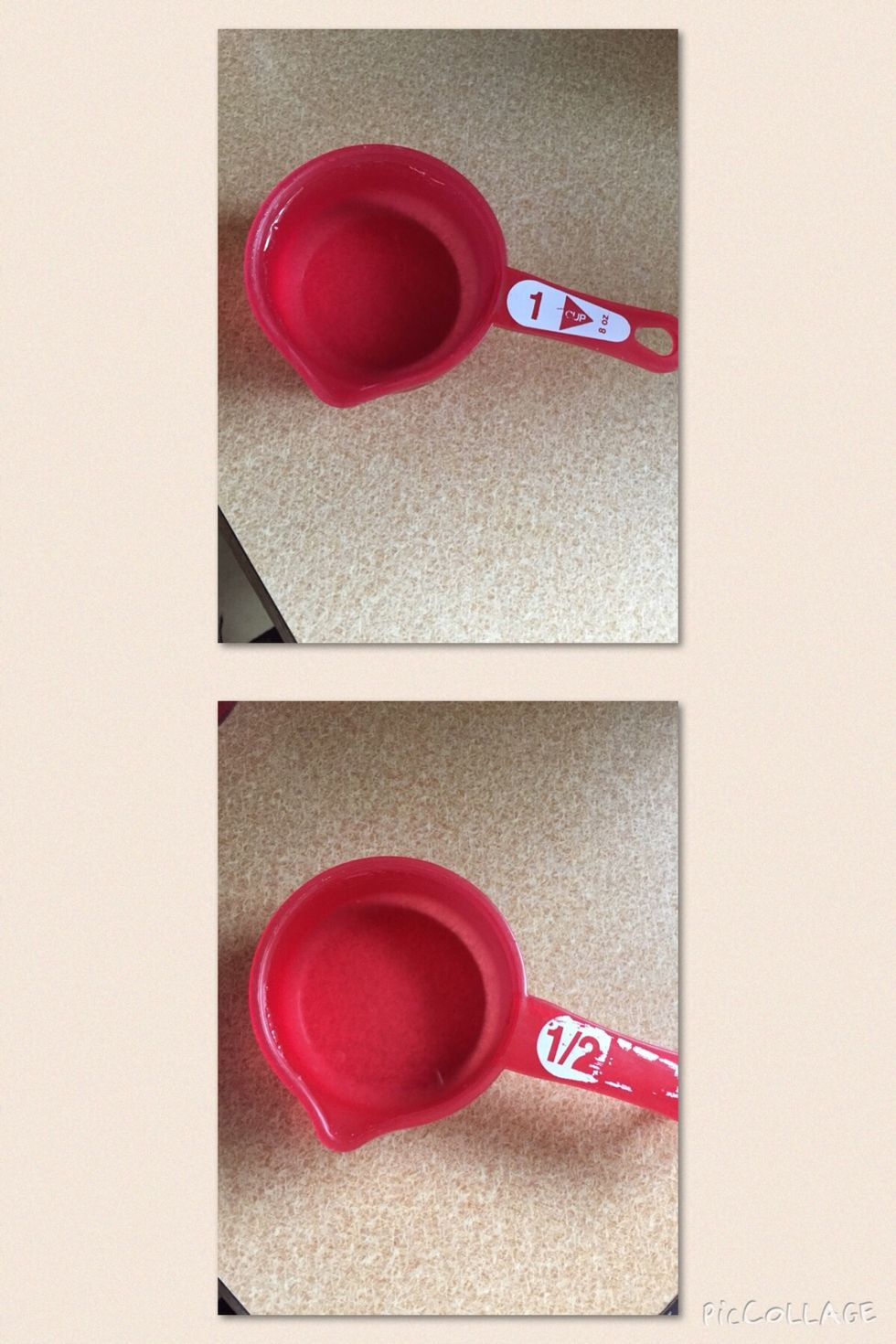 Measure out 1 1/2 cups of water and also add it into your bending container
My blender takes about 1 minute to fully blend.
(Final look)
1/3c Sliced strawberries
1/4c Whole blueberries
1.0 Banana
1/2c Water
1.0Tbsp Sugar
1.0tsp Sugar