Make a Fruit Skewers and Hot Chocolate Dip
81
Materials: bowl, skewers, plate, a pan, knife and a wooden spoon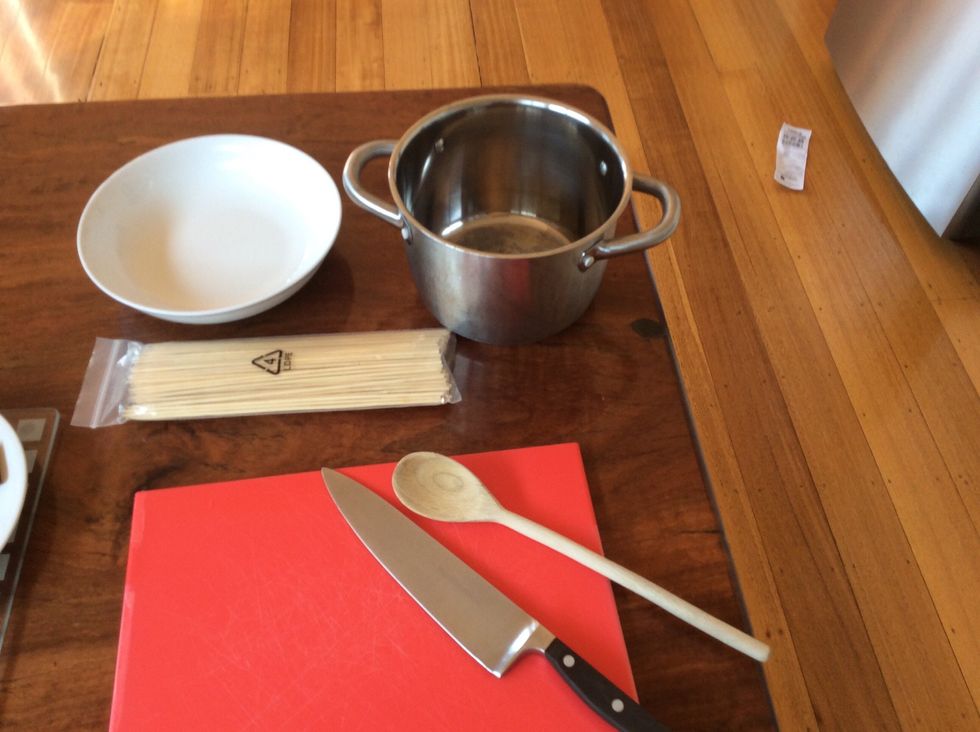 Foods: low sugar chocolate, a selection of fruits. I used kiwi, strawberry , banana and apple.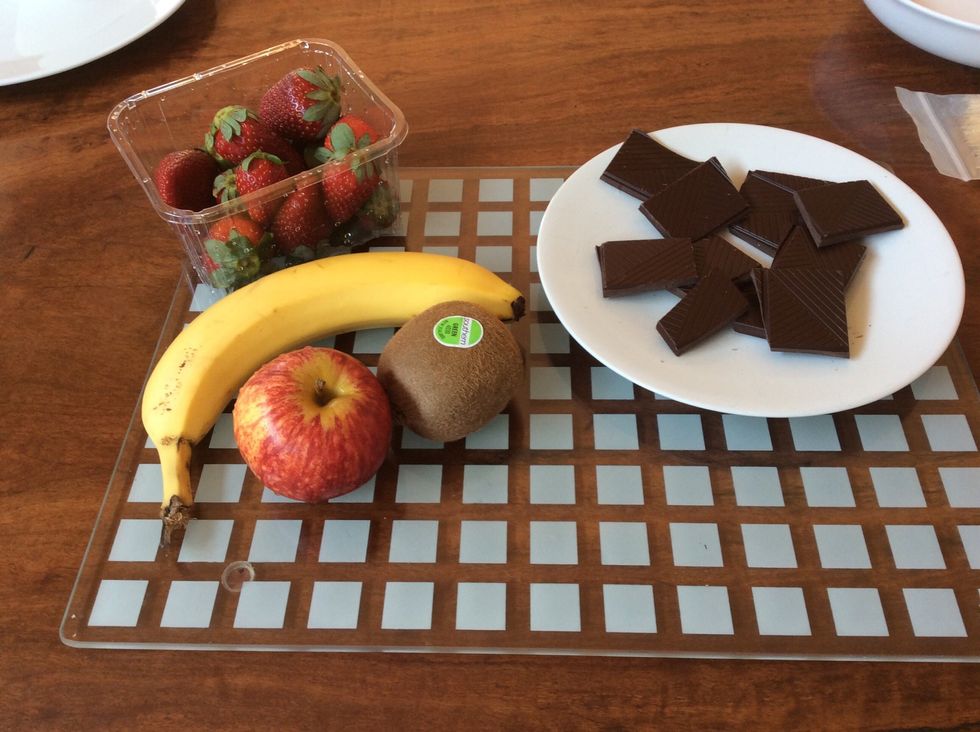 Half fill the pan with water and place the pan onto the hob and turn it on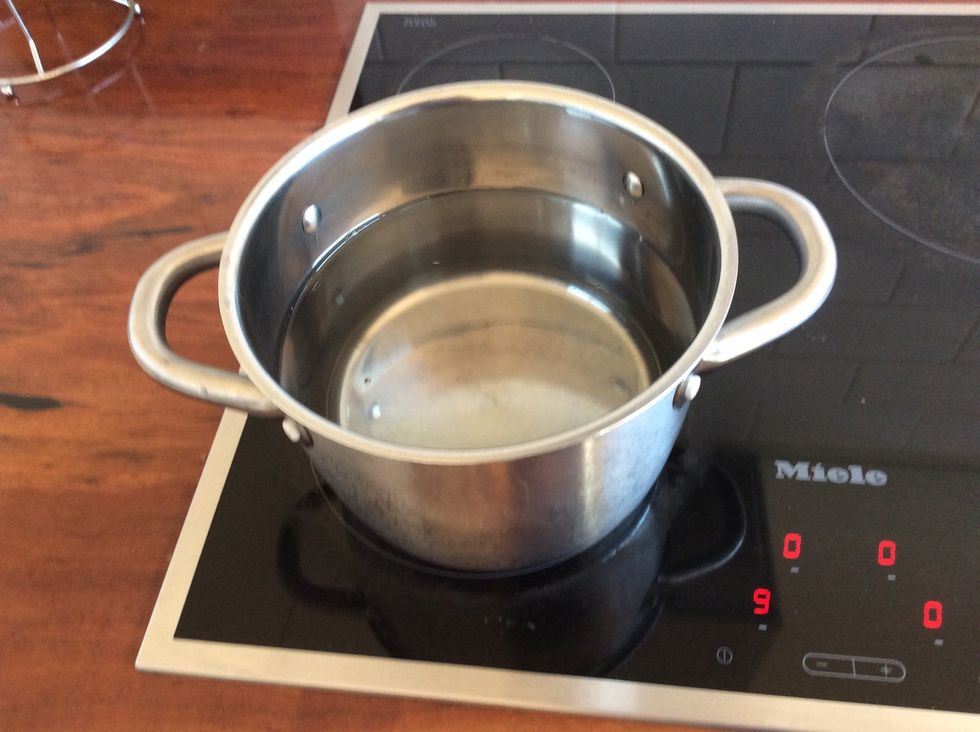 While the water is boiling peel ( if needed) and cut the fruit into big chunks with a sharp knife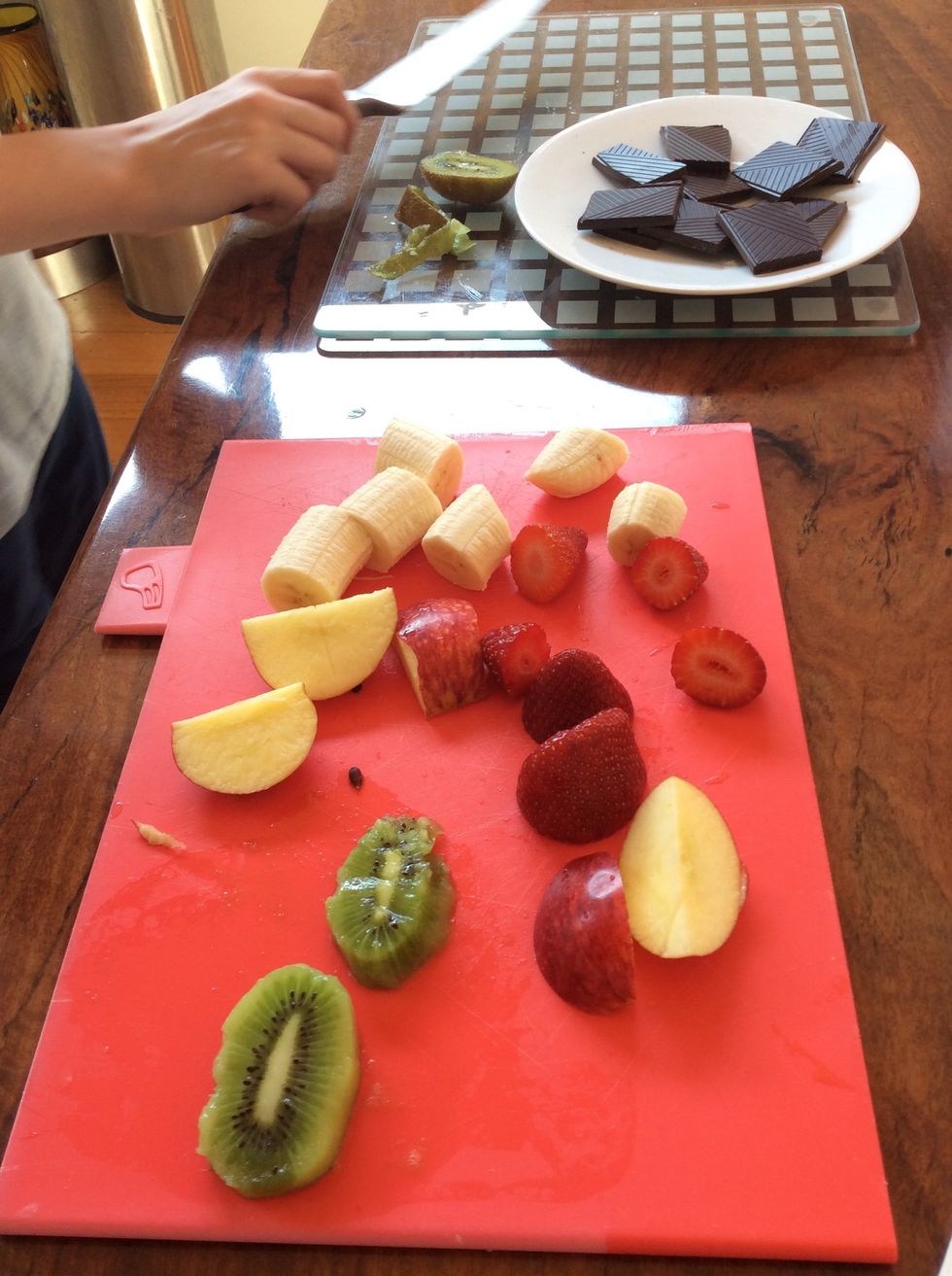 Now you can place the chocolate into a bowl (bowl must be big enough to sit on top of the pan)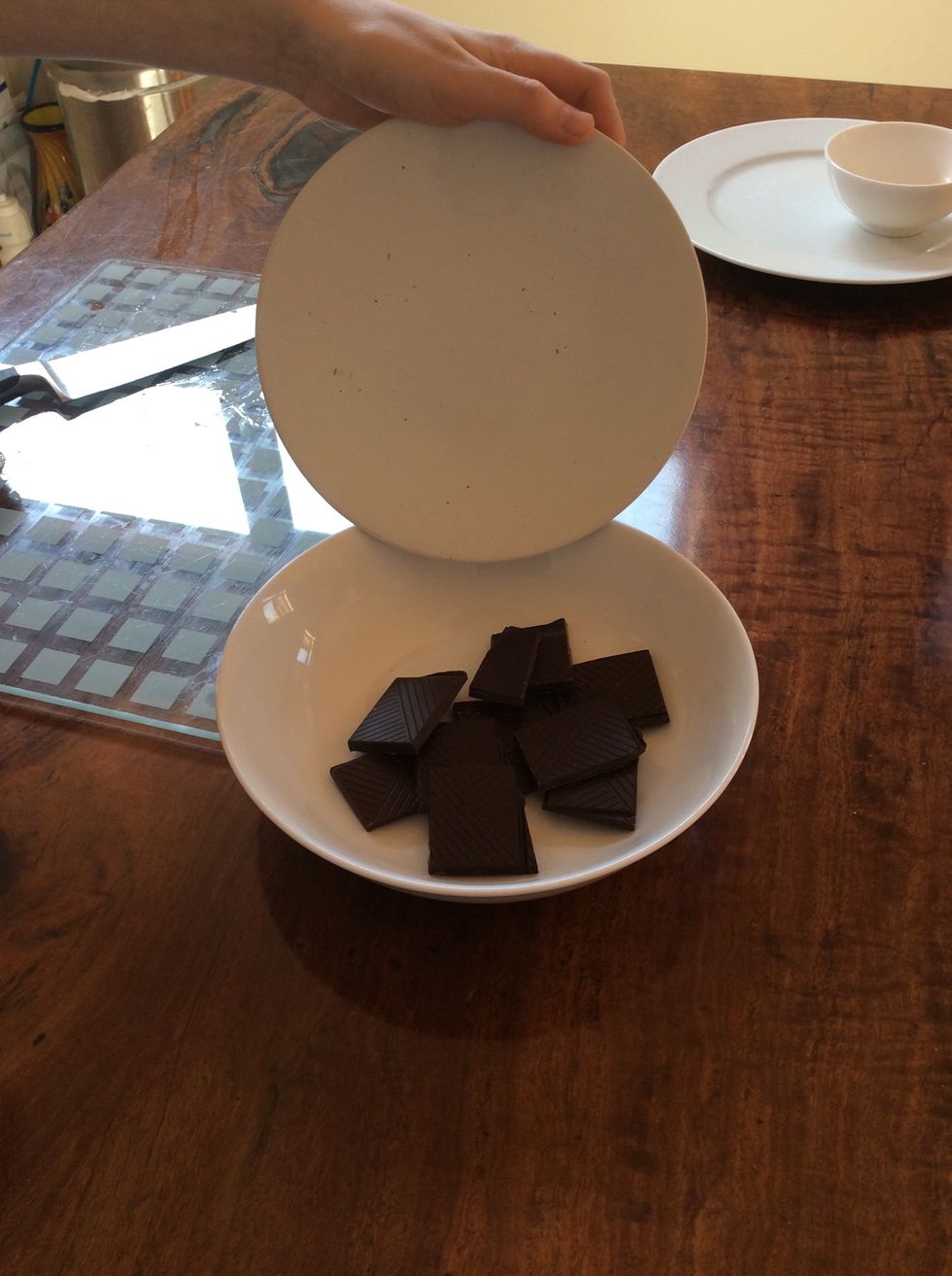 Once the water has started to bubble place the bowl on top of the pan (You must wear oven gloves as pan is hot!)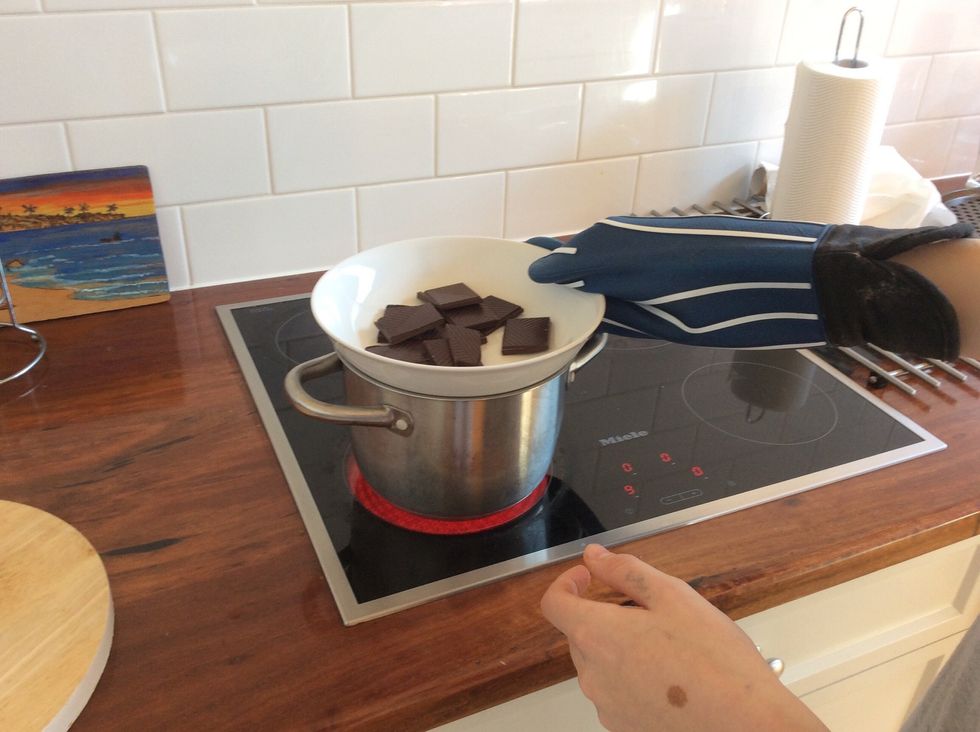 Keep stirring the chocolate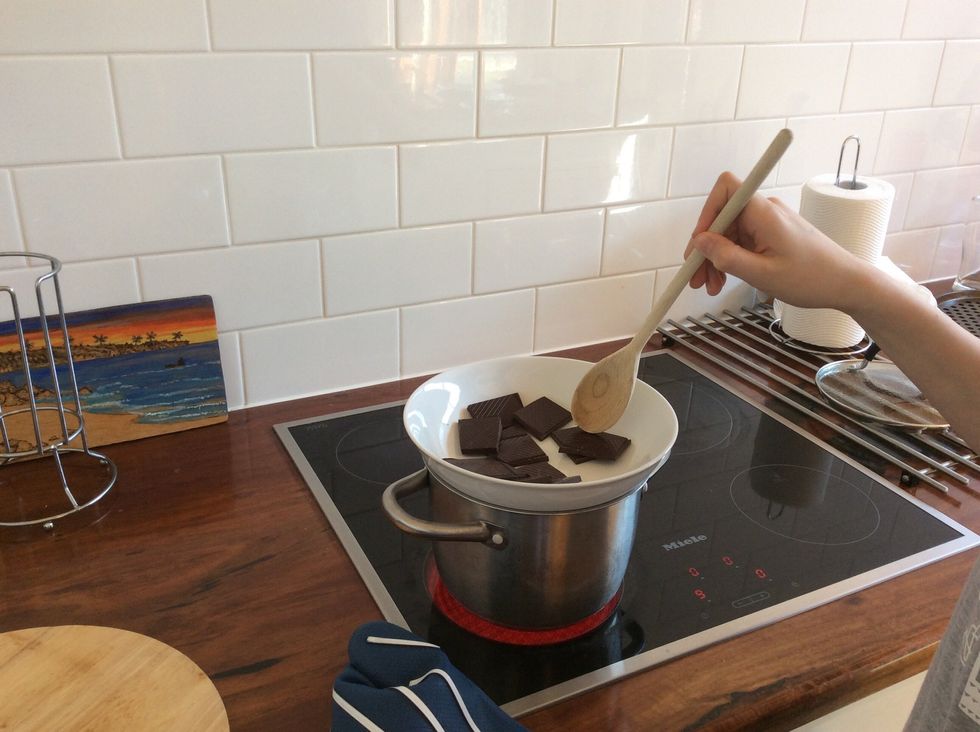 Chocolate will start to melt quite soon . Keep stirring it until all the chocolate has melted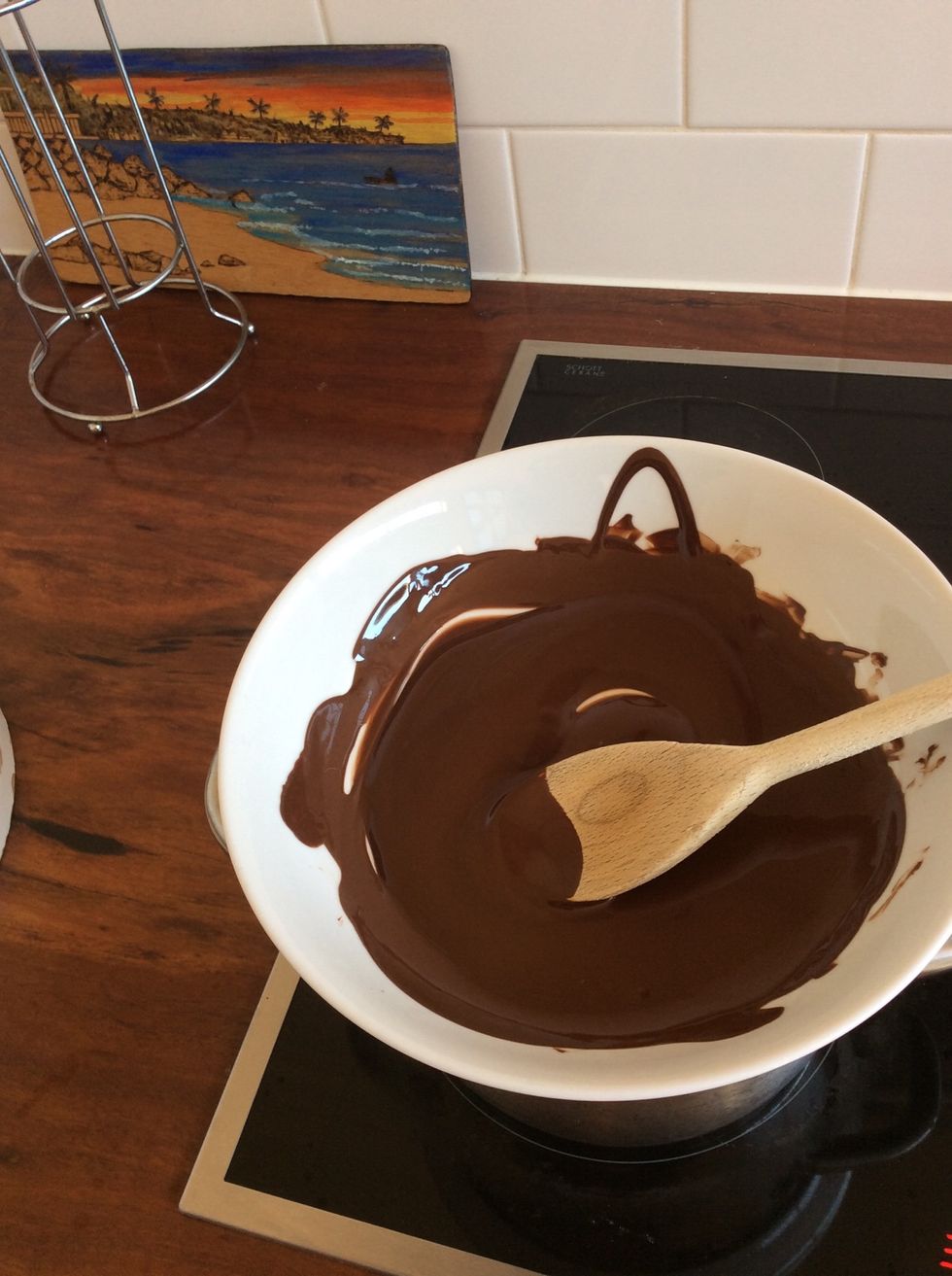 Once the chocolate has melted, wearing your oven glove take it off the pan and pour it into a small serving bowl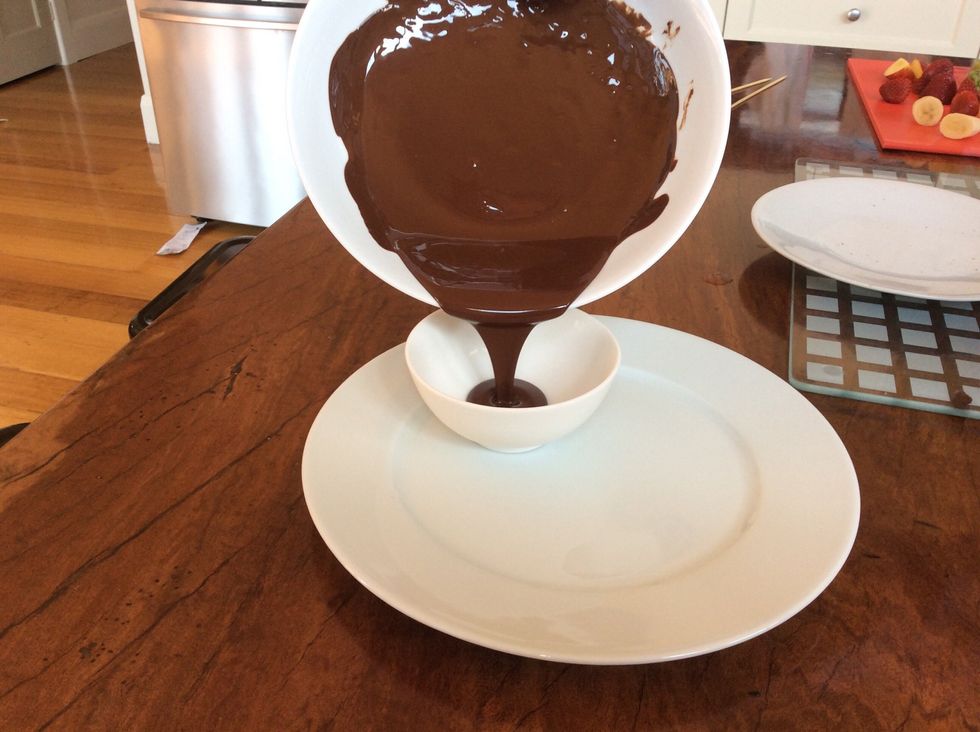 While the Chocolate is cooling down start putting the fruit onto the skewers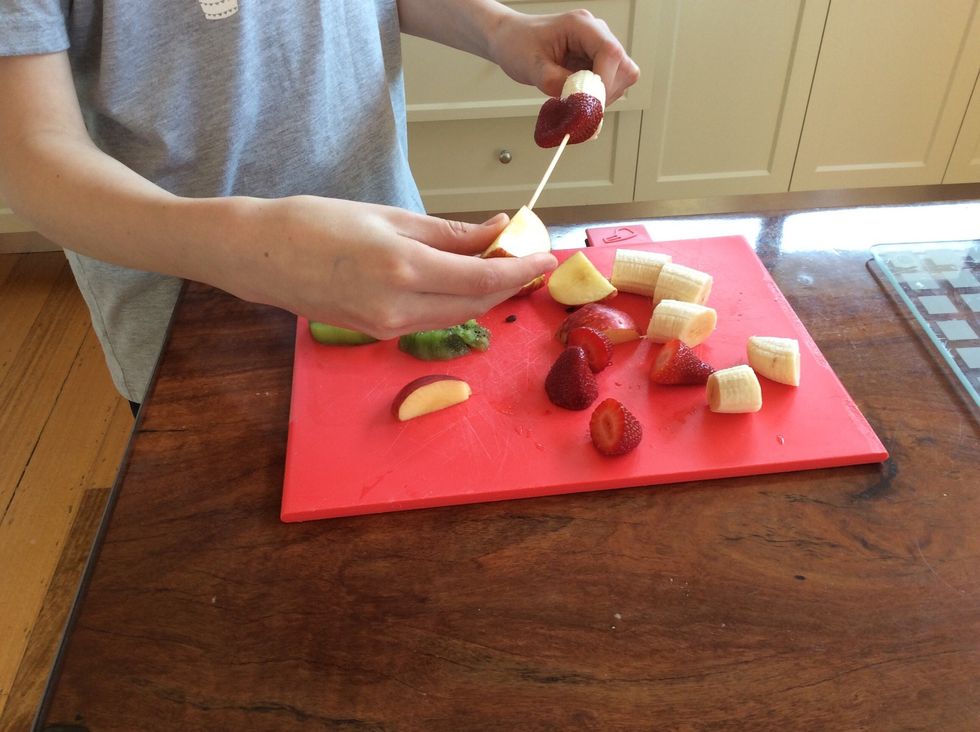 At the end your skewer should look something like this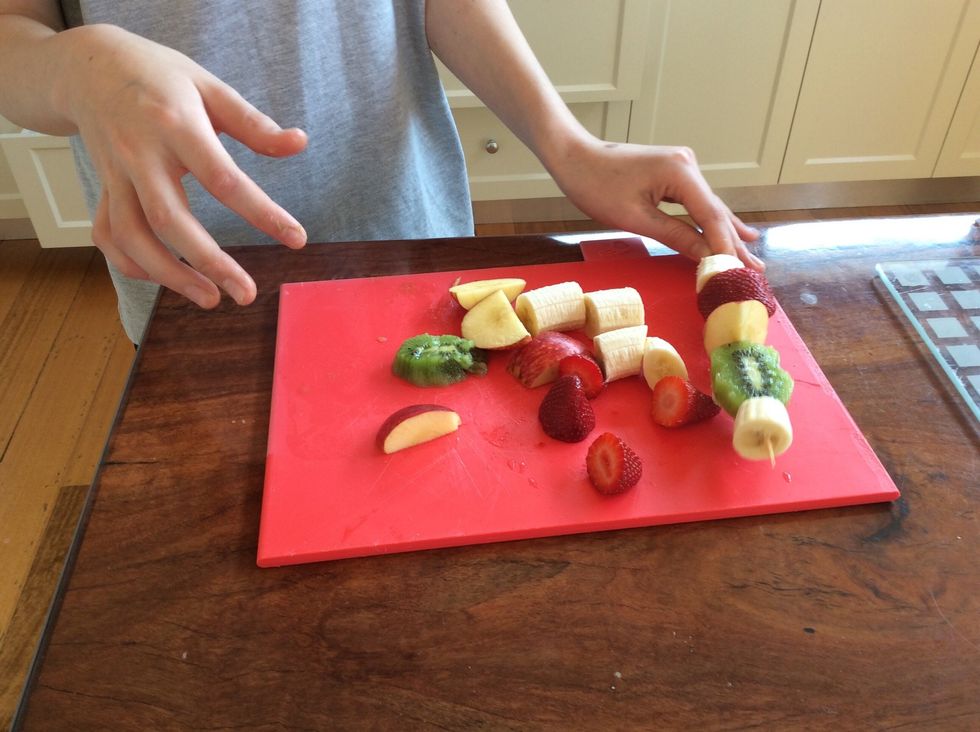 Place your skewers onto a plate with your small chocolate bowl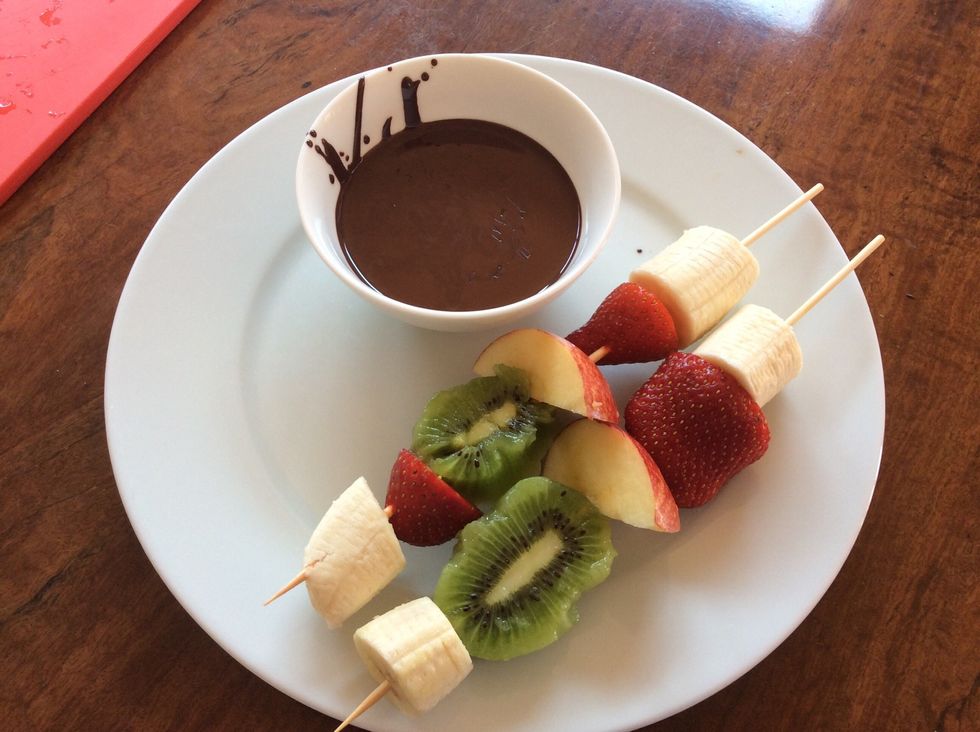 Desert is now served - Enjoy You can dip your skewer into the chocolate or pour it over!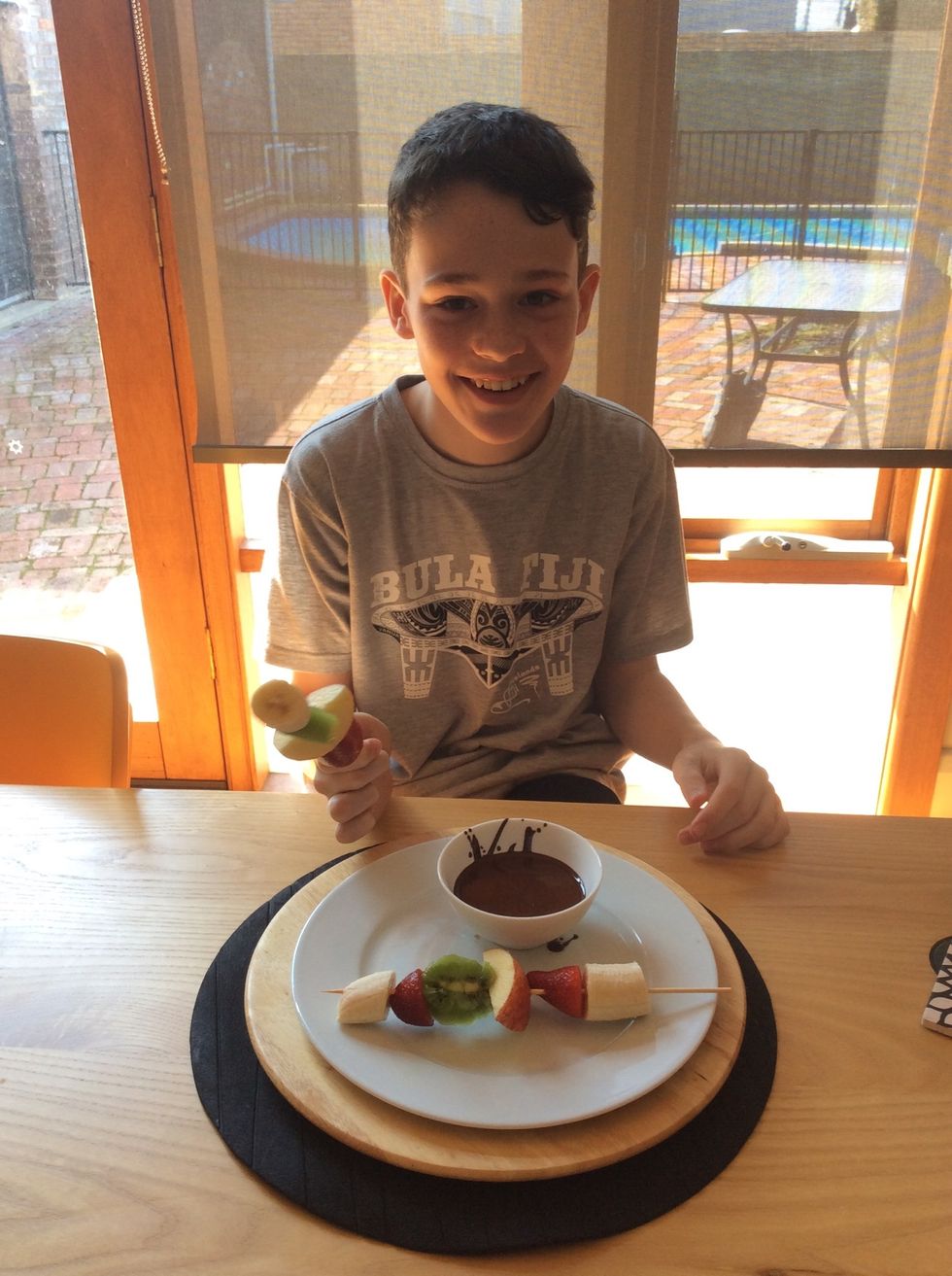 The creator of this guide has not included ingredients