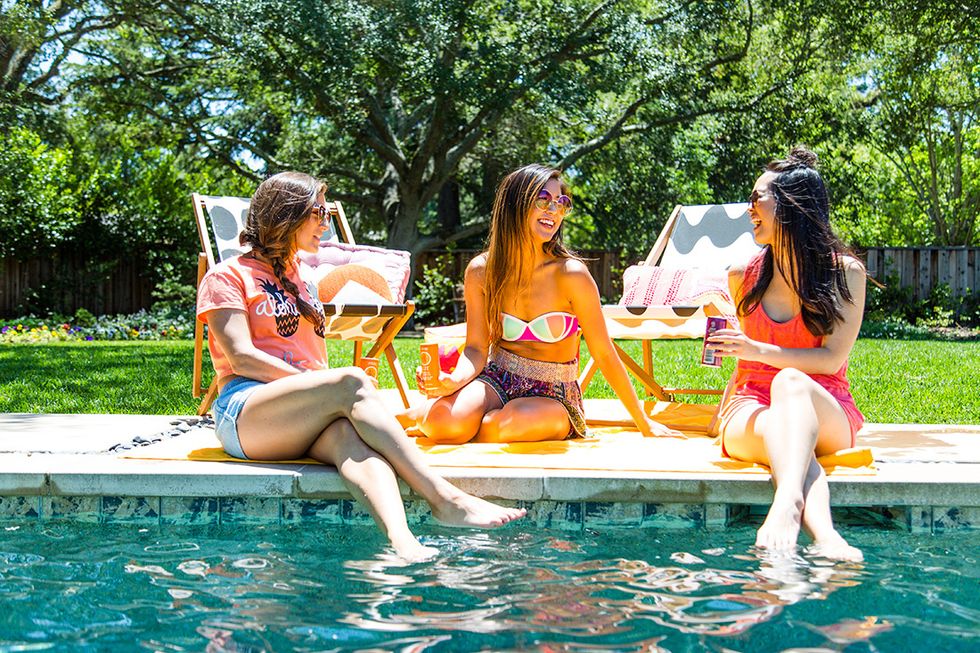 Pool parties have never stopped being awesome. We've teamed up with IZZE® to show you how to throw a crazy colorful citrus-themed pool party.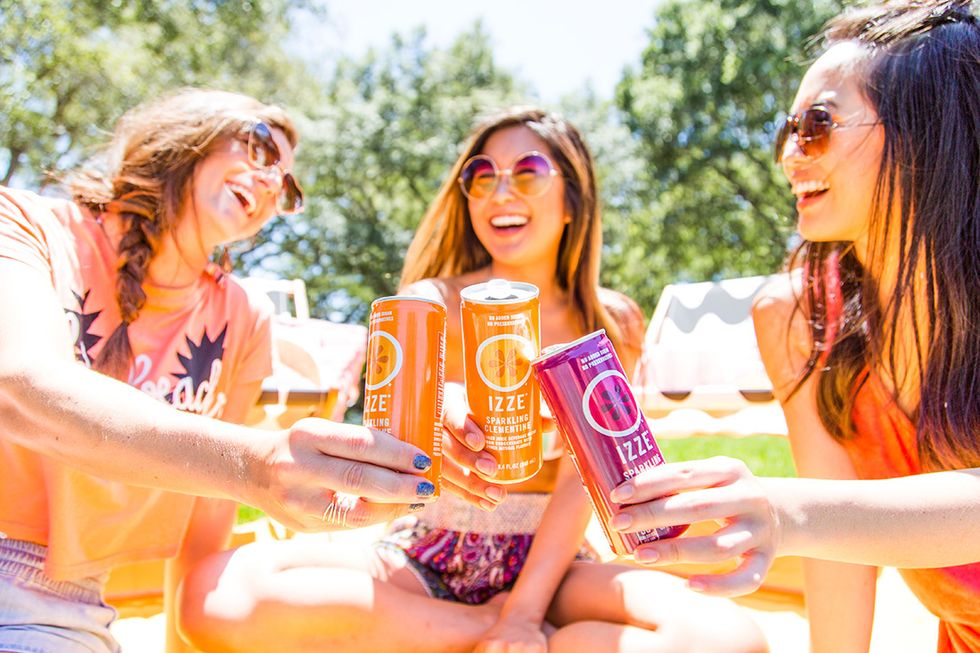 First things first, you've gotta keep cool and a cooler full of ice cold sippers is crucial. On our drink list this summer? IZZE® everything from Sparkling Clementine to Blackberry Pear.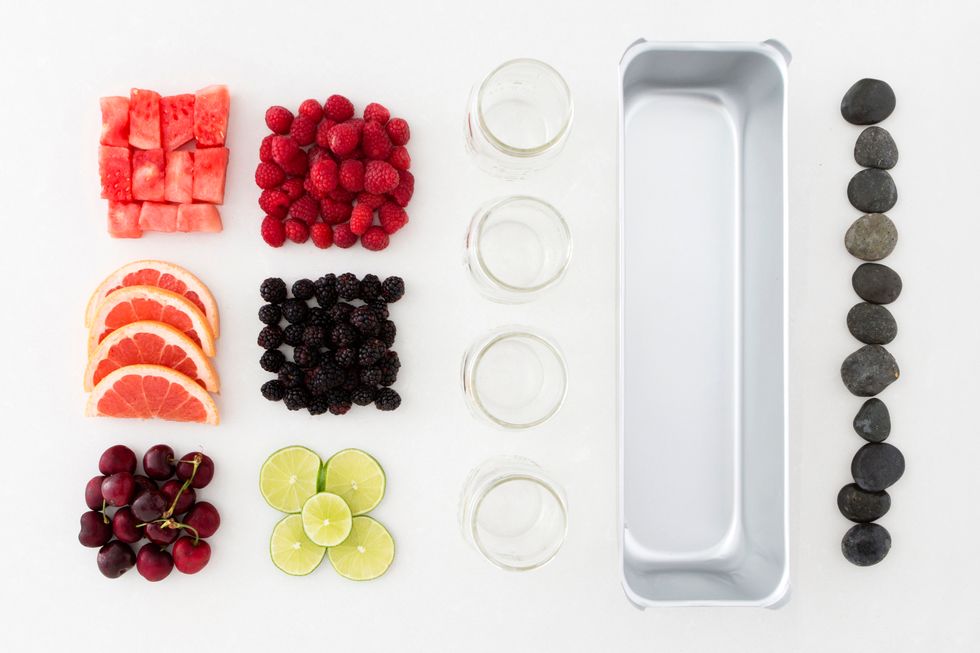 Gather your supplies.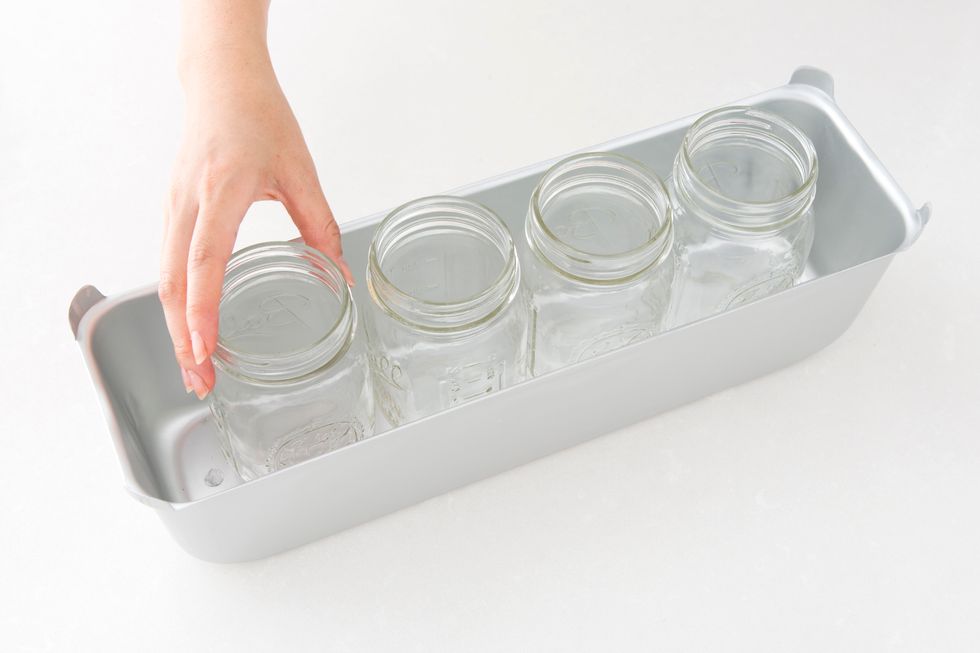 Place the mason jars in the middle of the pan.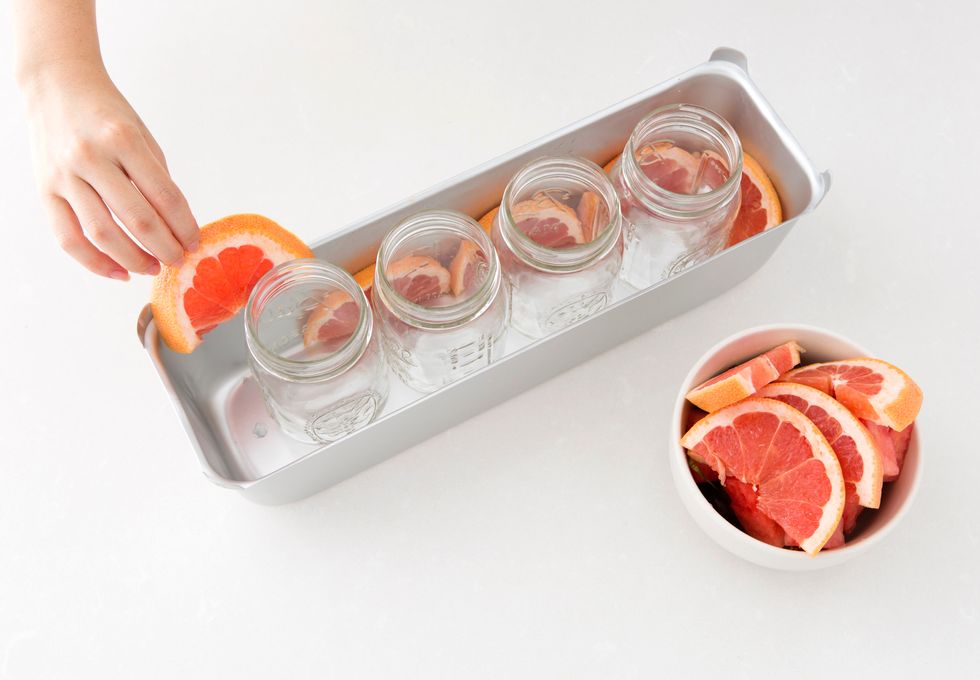 Arrange the fruit around the jars.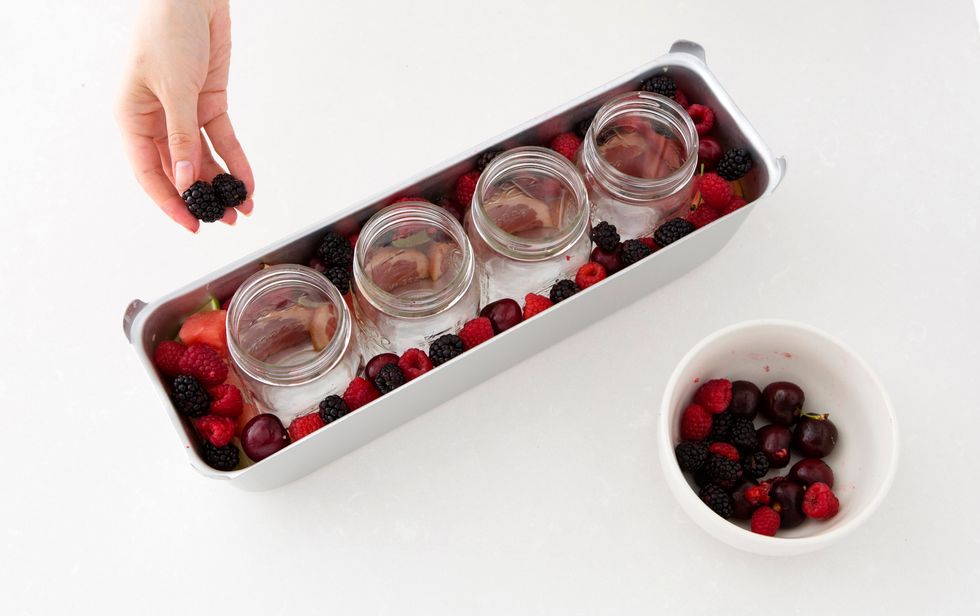 Keep layering with different fruits.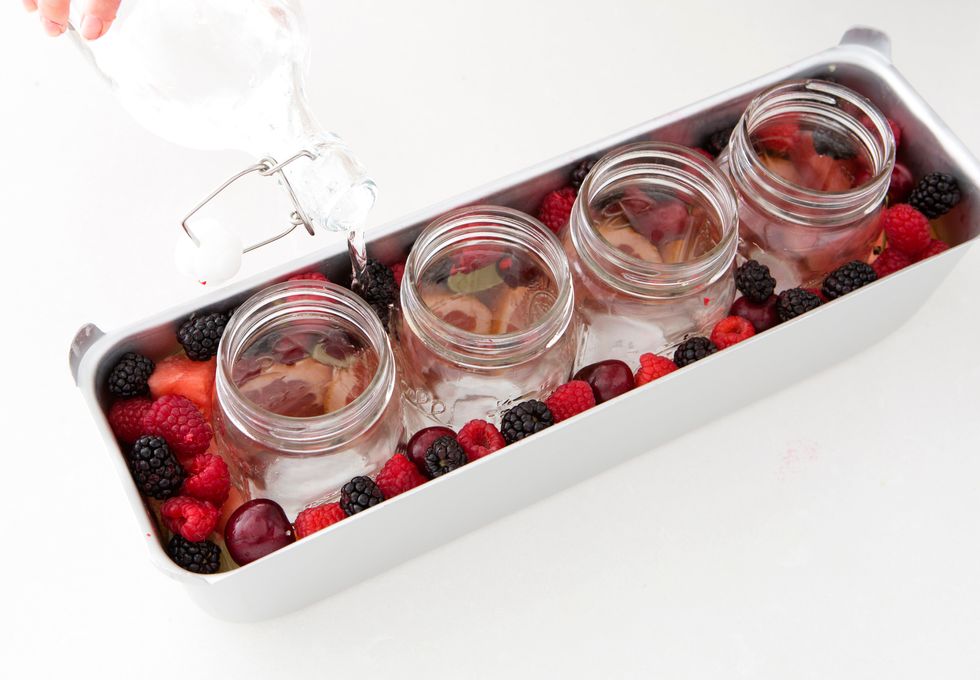 Pour water into the pan.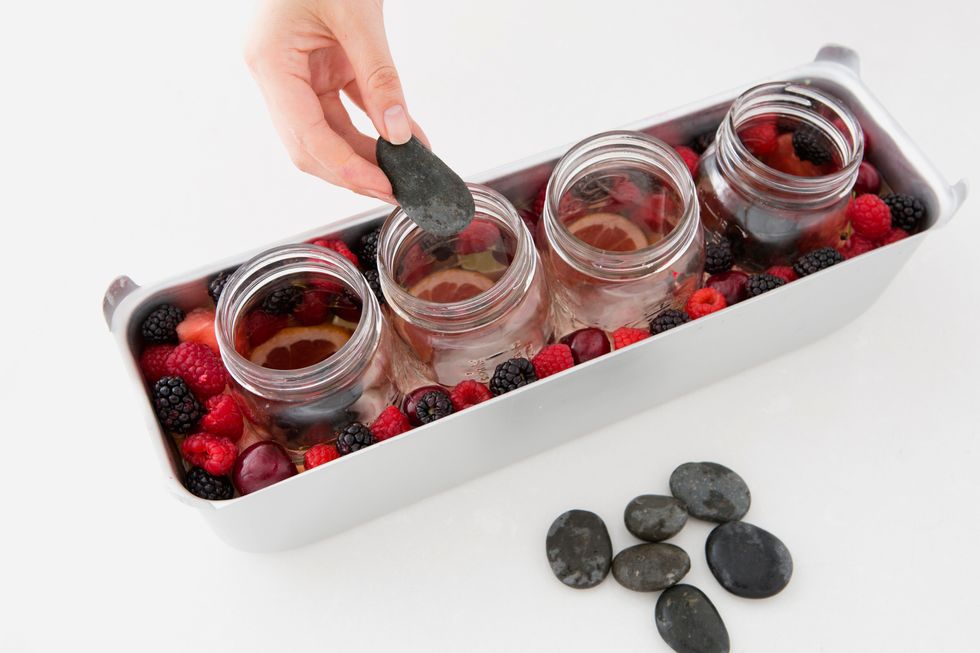 Add rocks in the mason jars to keep them standing firmly on the pan. Freeze overnight, or until solid ice is formed. Pour warm water into the mason jars and wiggle them out.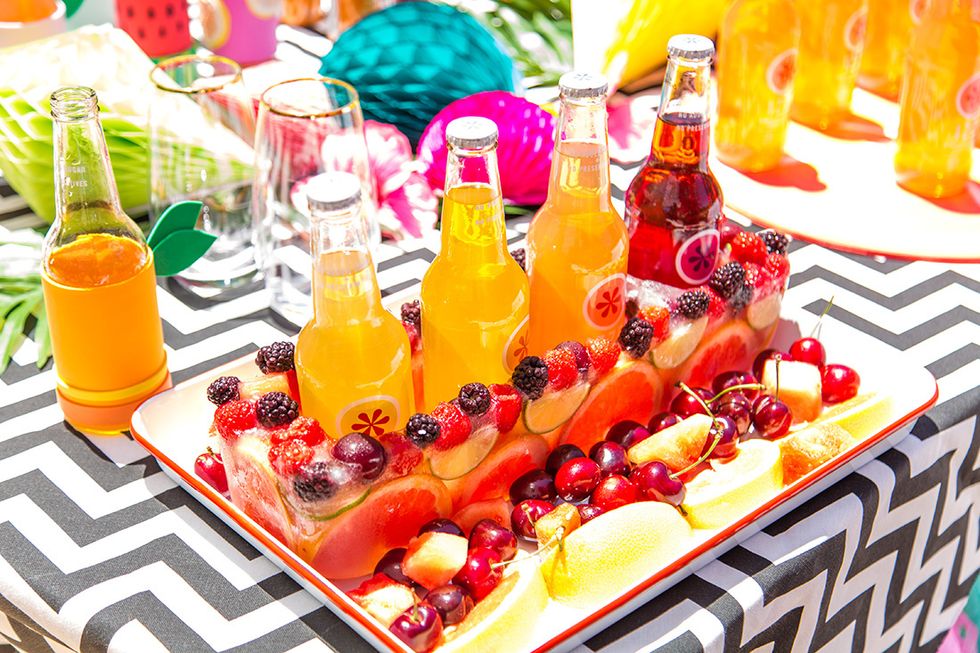 Pour warm water over the exterior of the pan to remove the ice. Place your drinks inside holes and serve.
For more pool party DIYs, click here: http://go.brit.co/29wgfxN
Fruit Pieces
4.0 Mason Jars
16x4 inch baking pan
Rocks
B+C
We are the team behind B+C Guides. Feel free to message us if you have any questions or see something that could be improved!