How to make a frozen green tea fruit beverage
This is a sweet, delicious, and healthy snack you can make easily! Enjoy!
9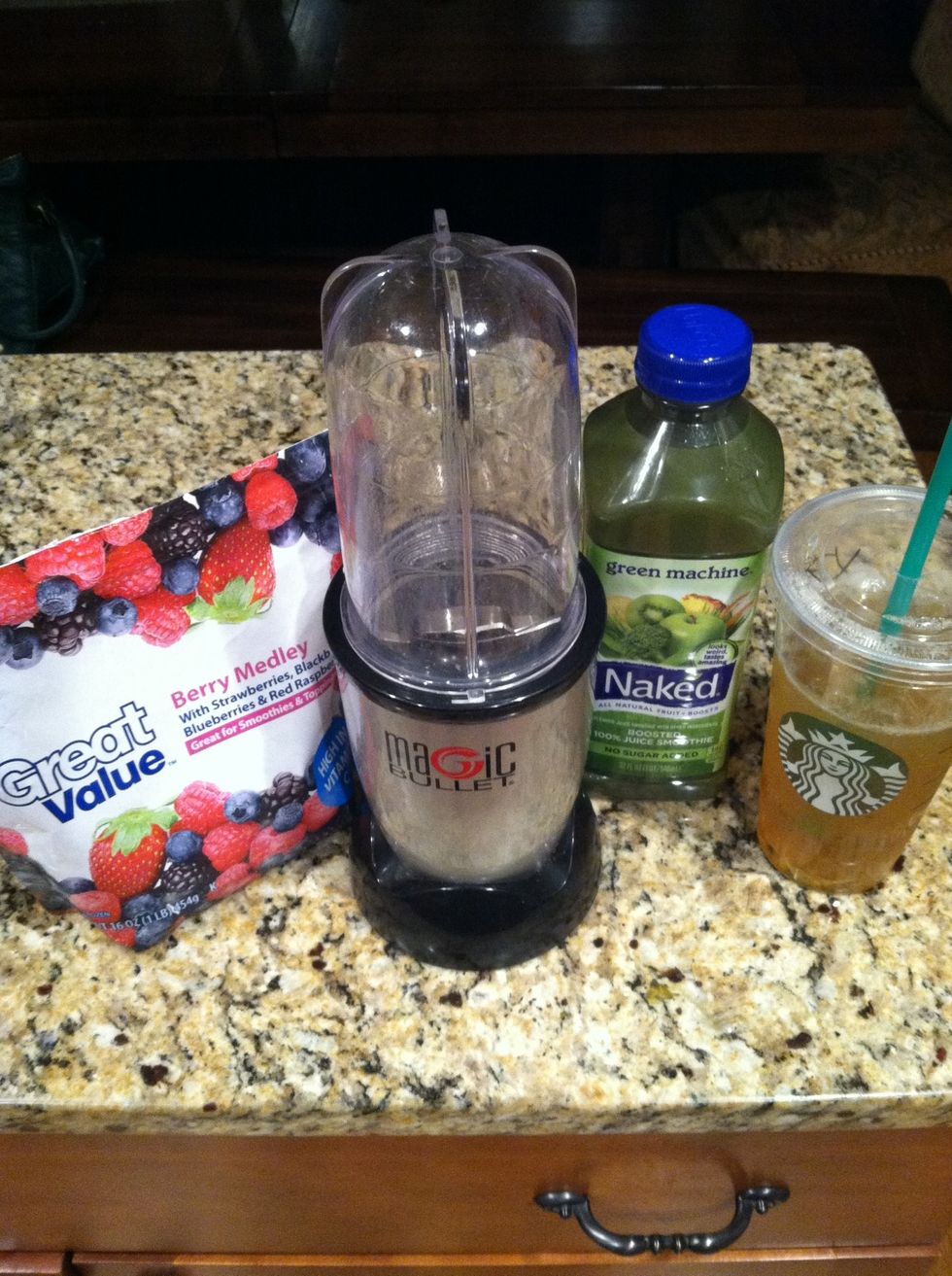 Gather your supplies.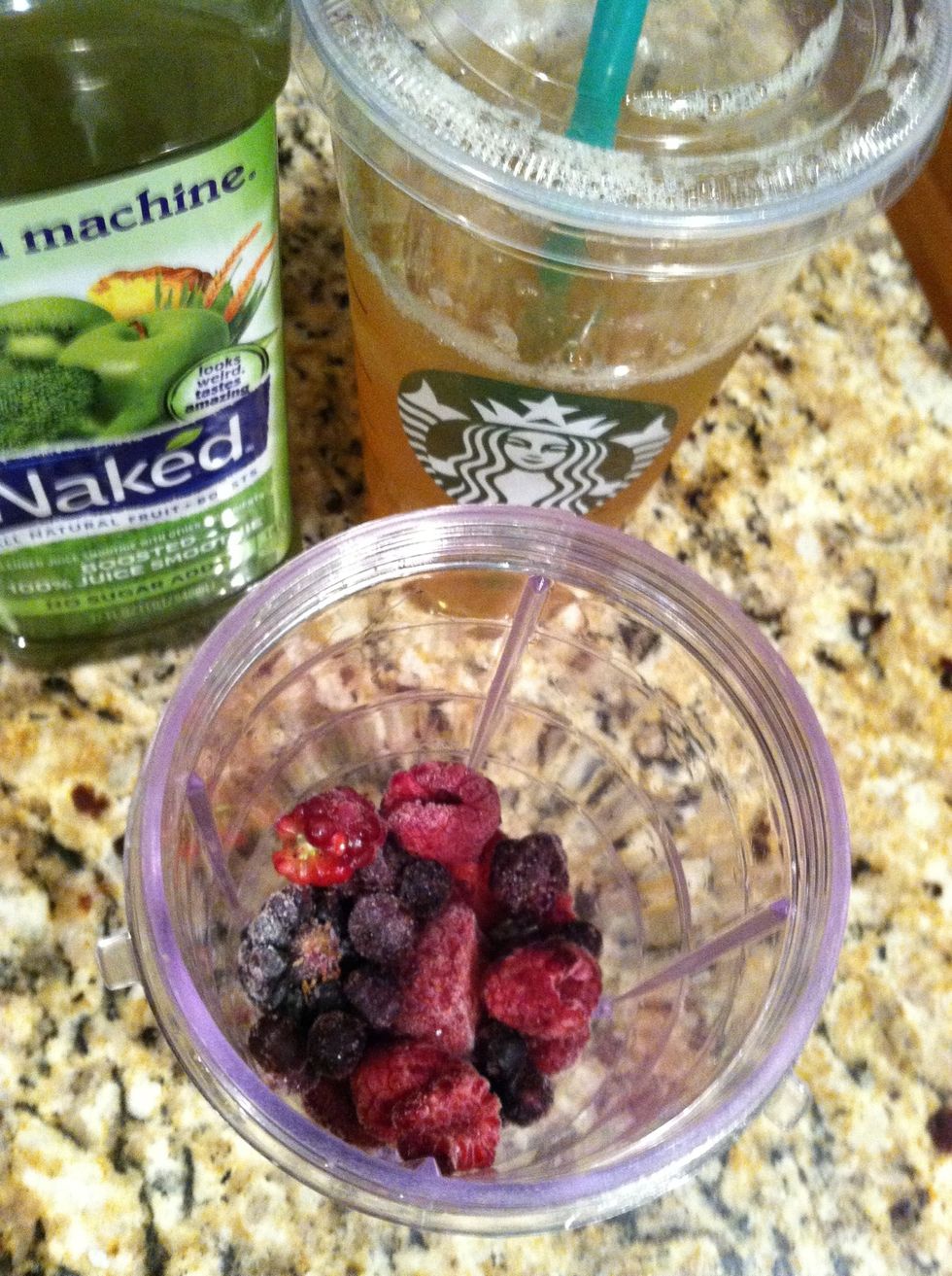 Add frozen berries to blender.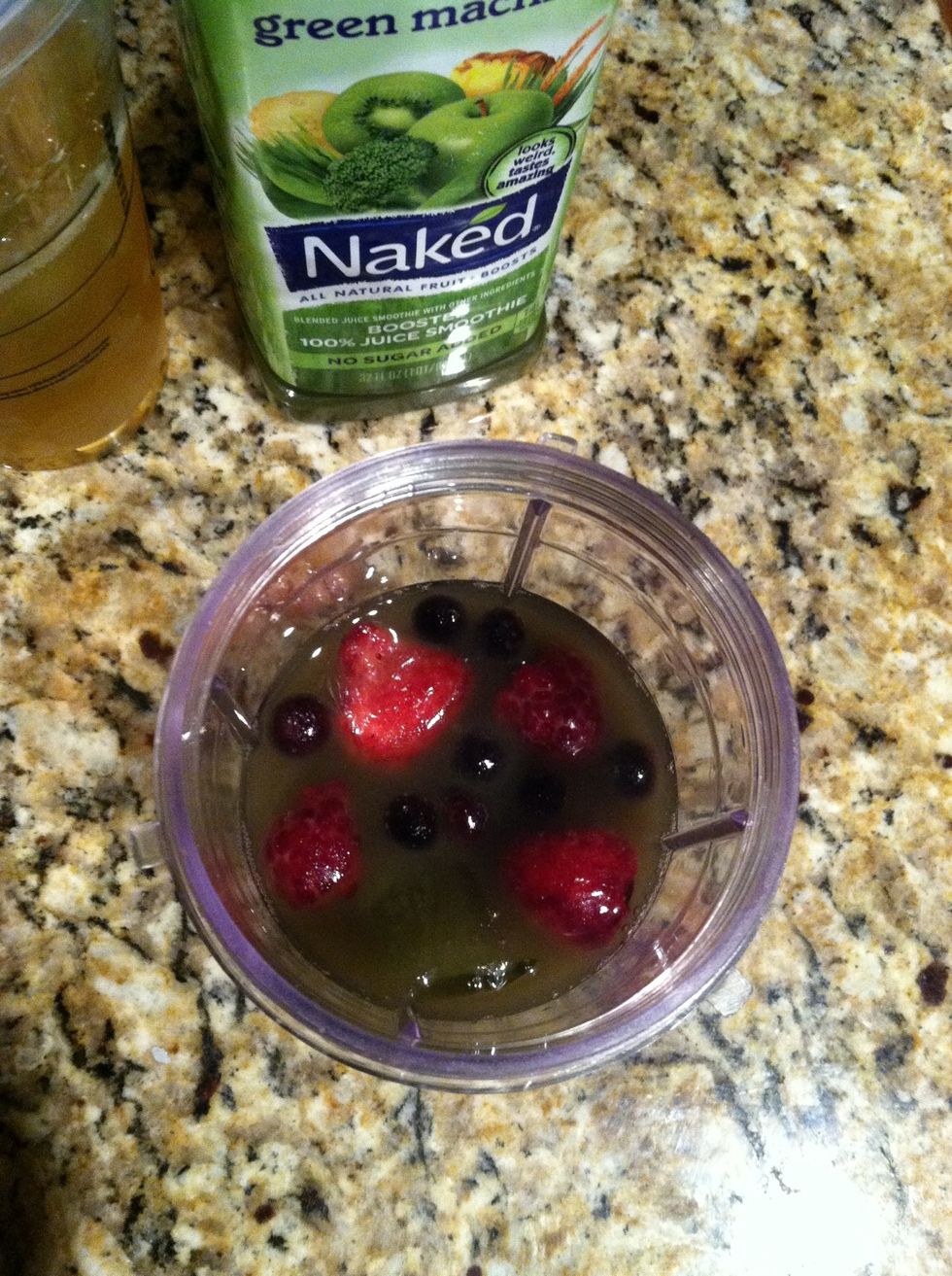 Add cold brewed green tea and your favorite juice.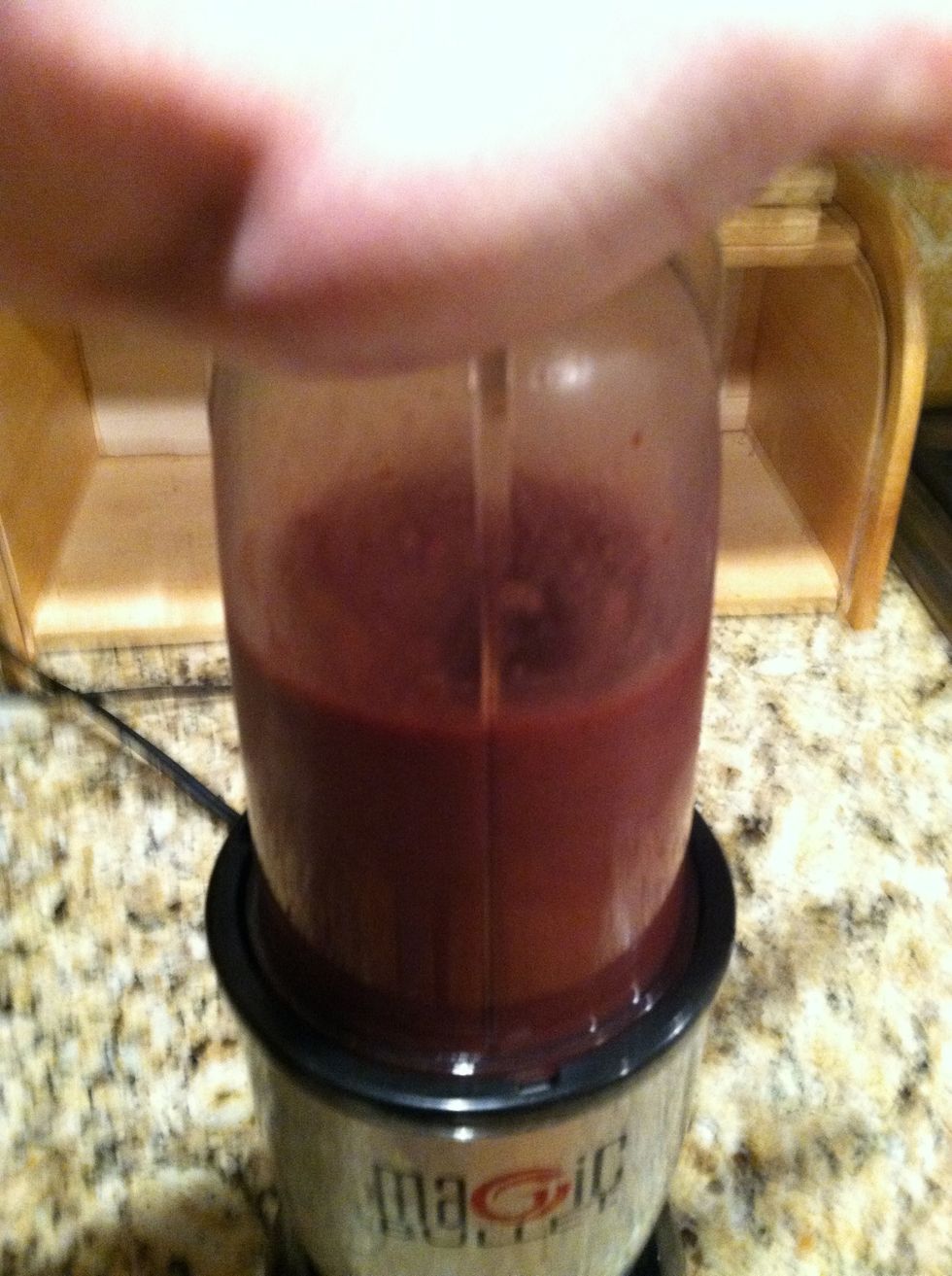 Blend it up son!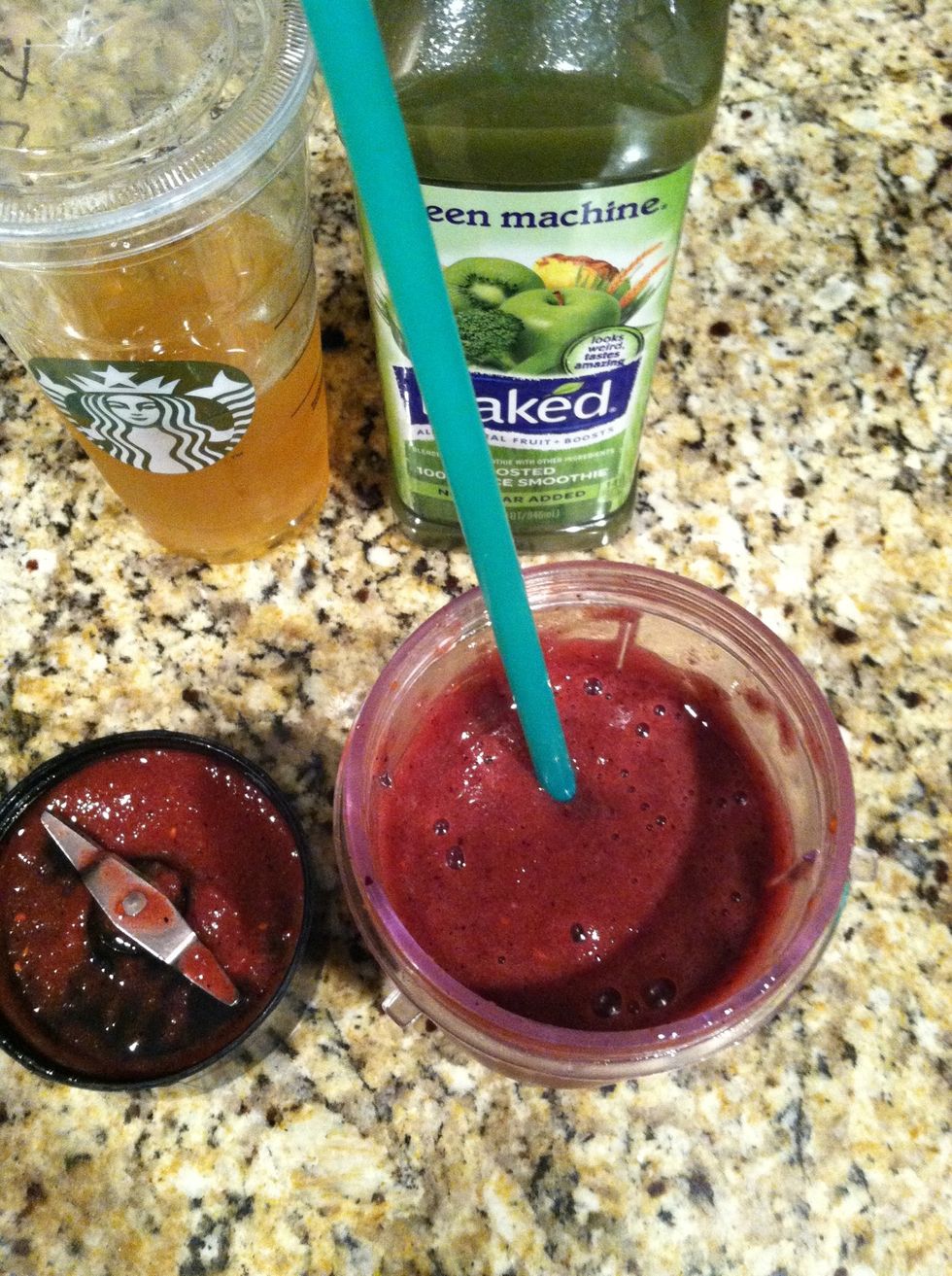 Check consistency, add more juice or tea and blend if your drink is too thick to use a straw.
Enjoy your delicious and sweet creation! The best part is there is no added sugar!
Next time try using a different juice! I like to use grape juice, cranberry juice and orange juice.
You can also add fresh fruit to the mix! Be sure to chop up your fruit into small pieces (the size of a quarter or smaller) so that the blender can easily blend the fresh fruit. Enjoy!
Unsweetened green tea
Frozen Berries Mix
Your Favorite Fruit Drink
Blender