Alright, so it was easier to show it by drawing it out, hope you understand!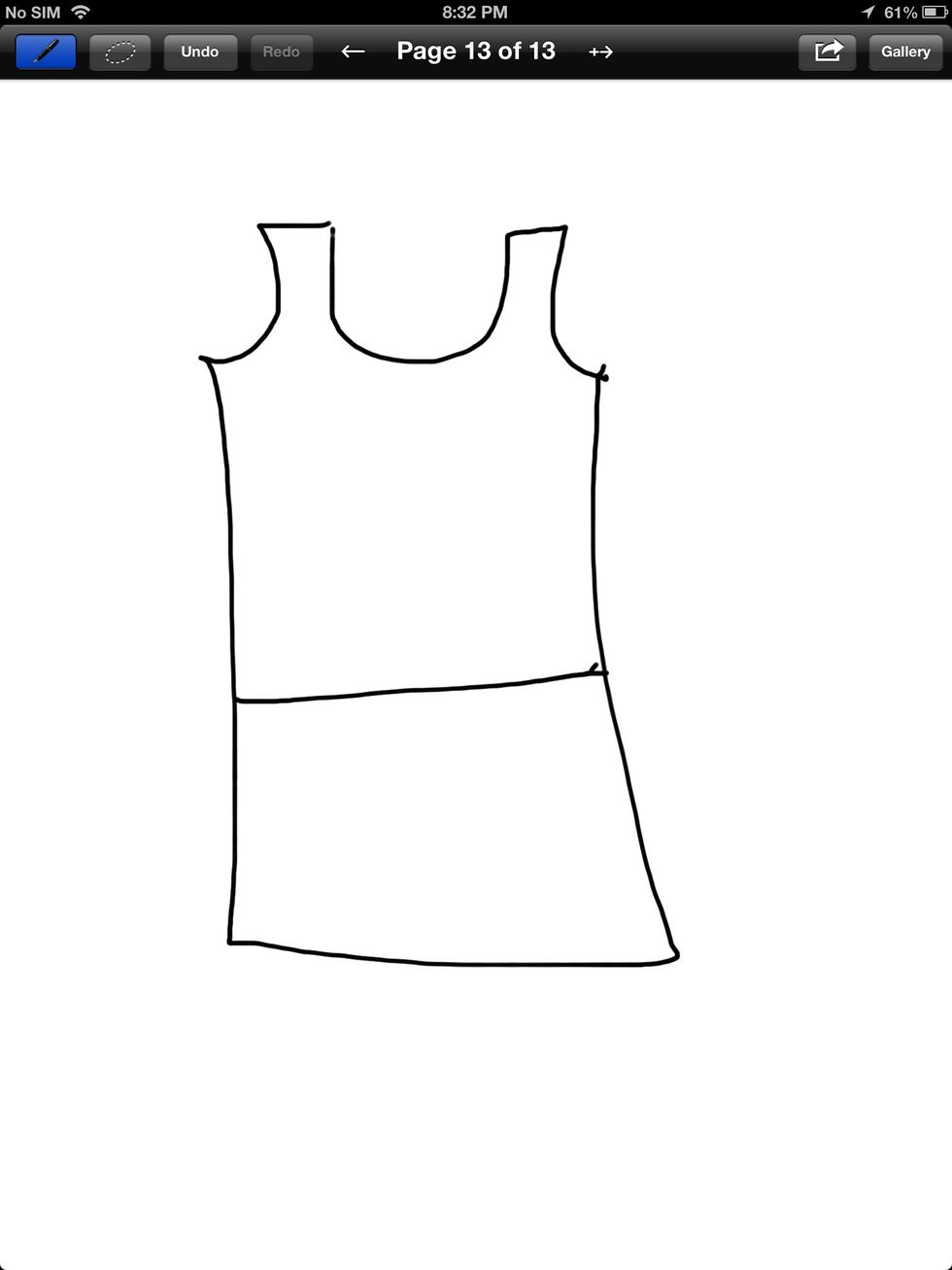 First Invert your tshirt and Draw out a line till where you want your fringe, using a scale and pencil. Make sure you align your tshirt properly.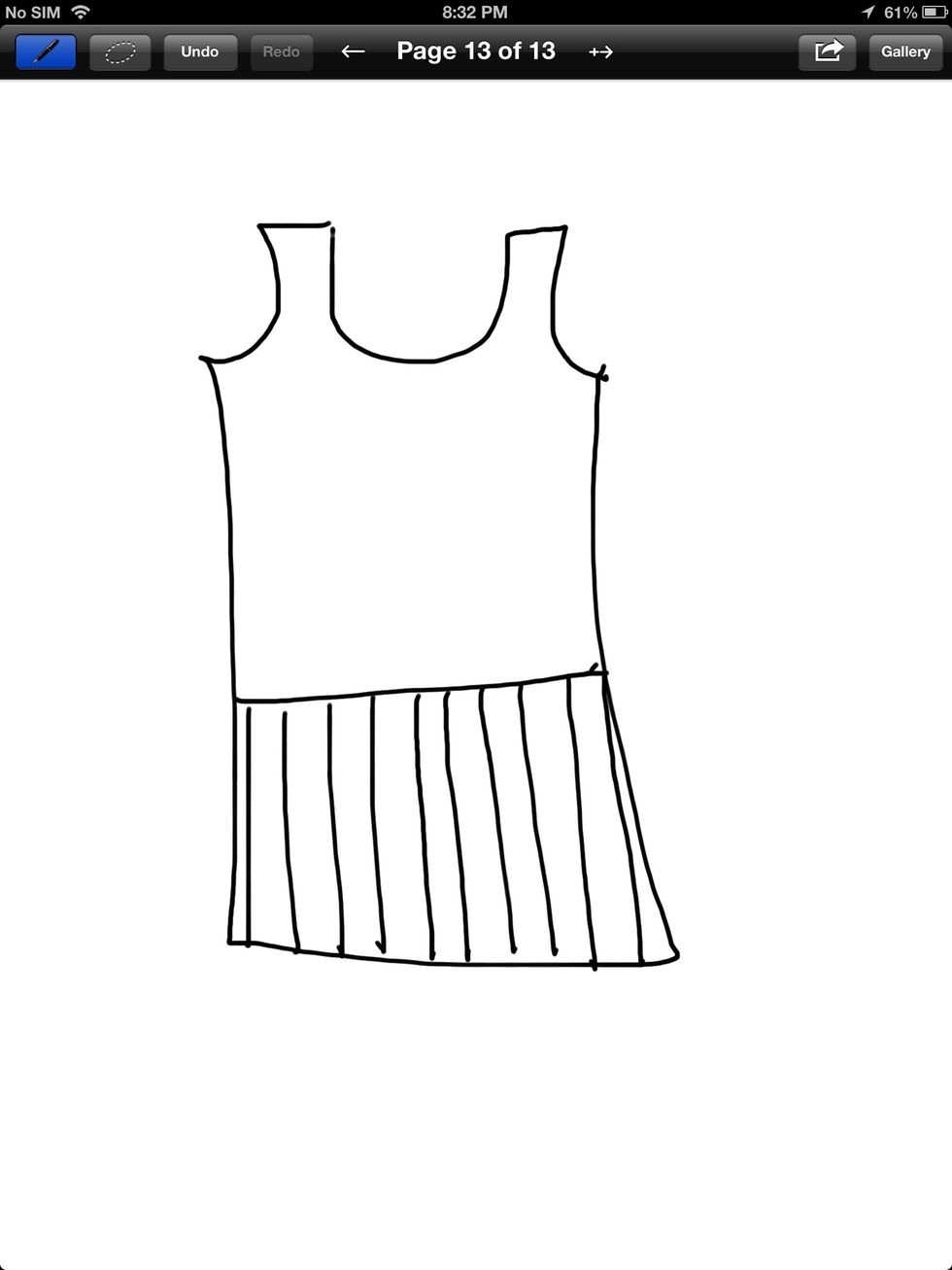 Next, using your scale, draw lines, parallel to the horizontal line. Keep them atleast one inch apart. You'll be cutting down these lines.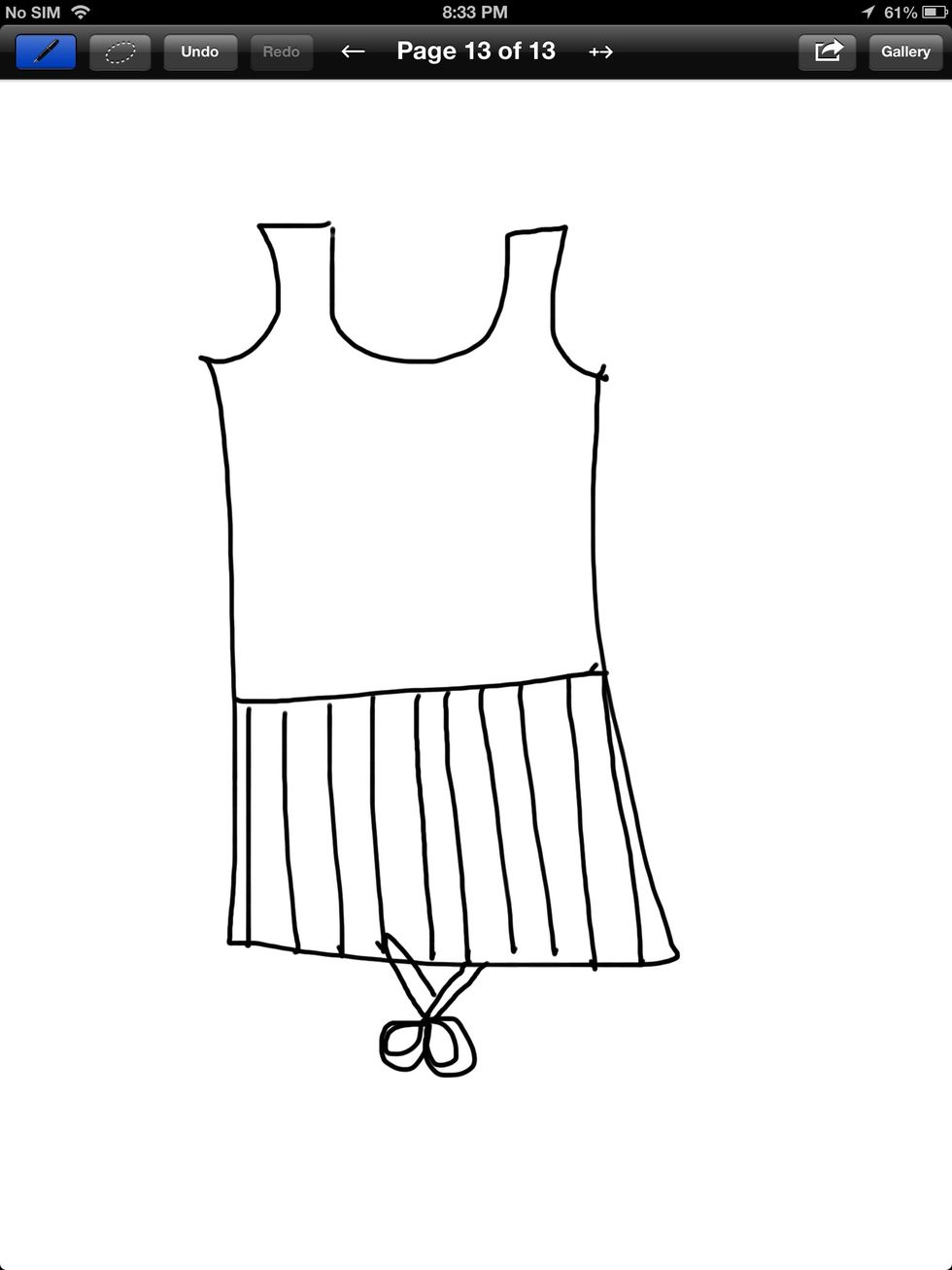 Now carefully start cutting down the lines, make sure you stop at the horizontal line.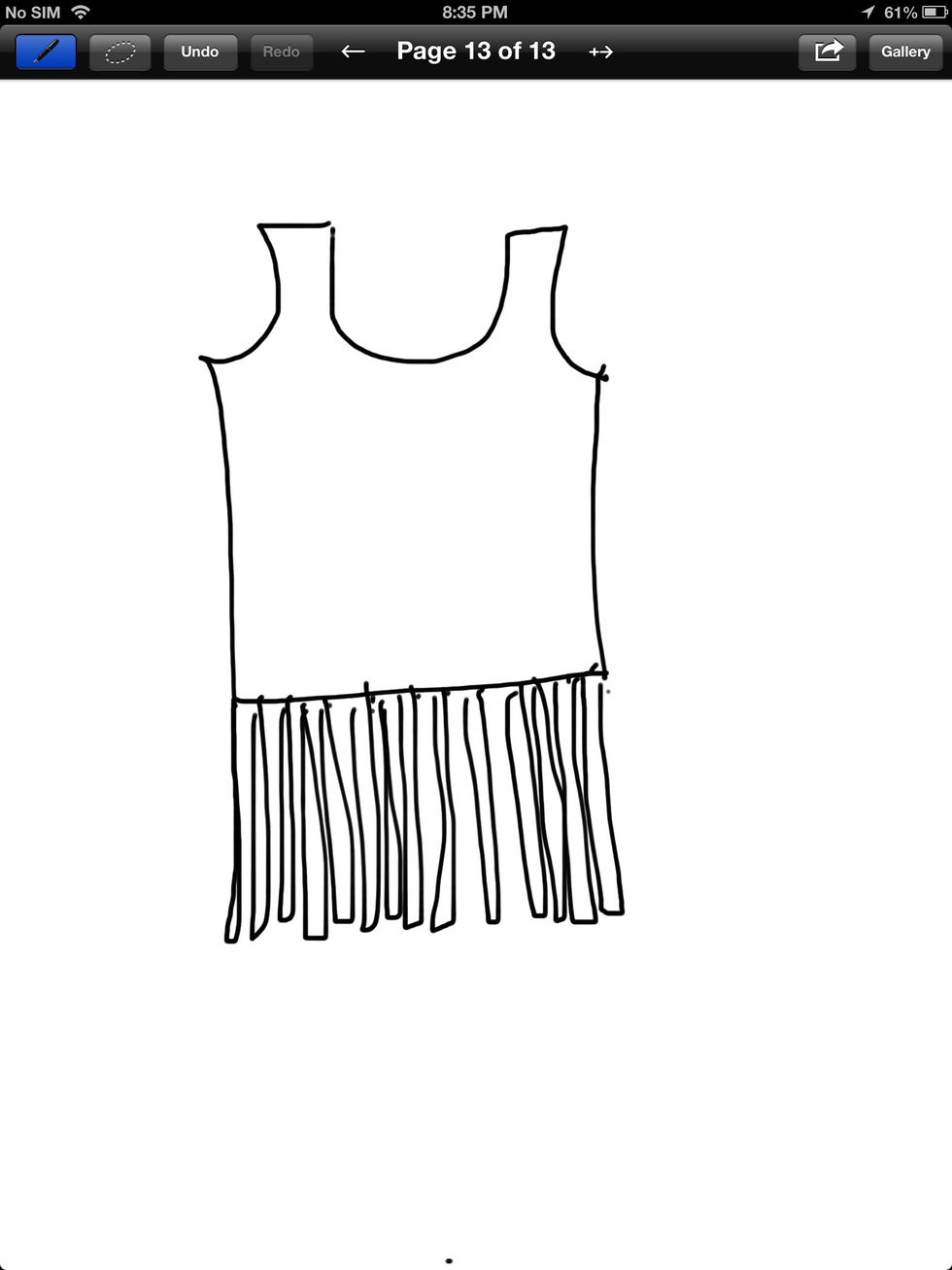 Next, after cutting down all the lines, your tshirt should look something like this.
Then, start pulling the strings you cut, one by one, applying a little force, so as to curl them up. They tend to go a little long after pulling and start looking thinner. (That's how you want them).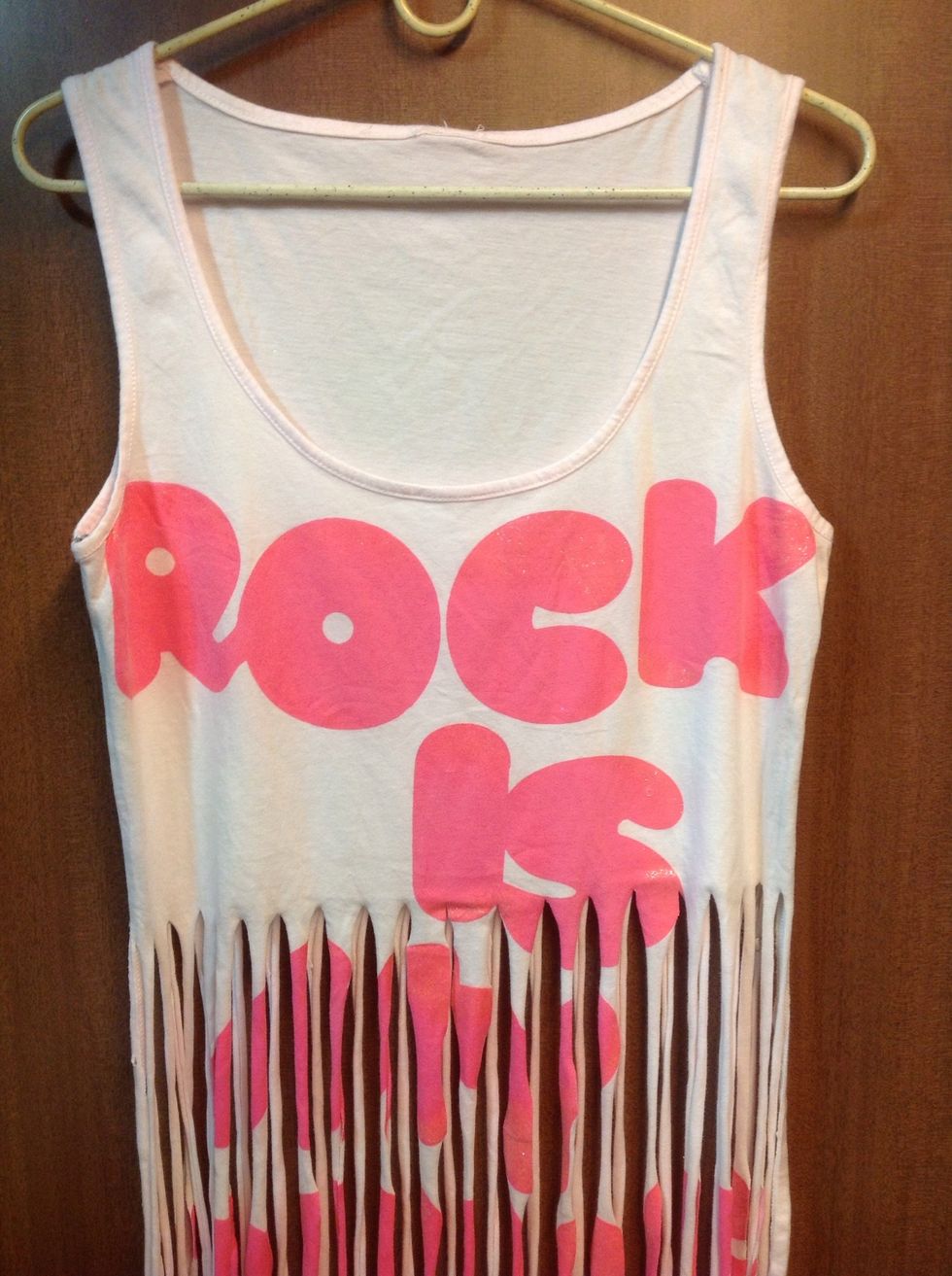 This is how it looks, I decided to make this a crop top, so I cut the fringes quite long.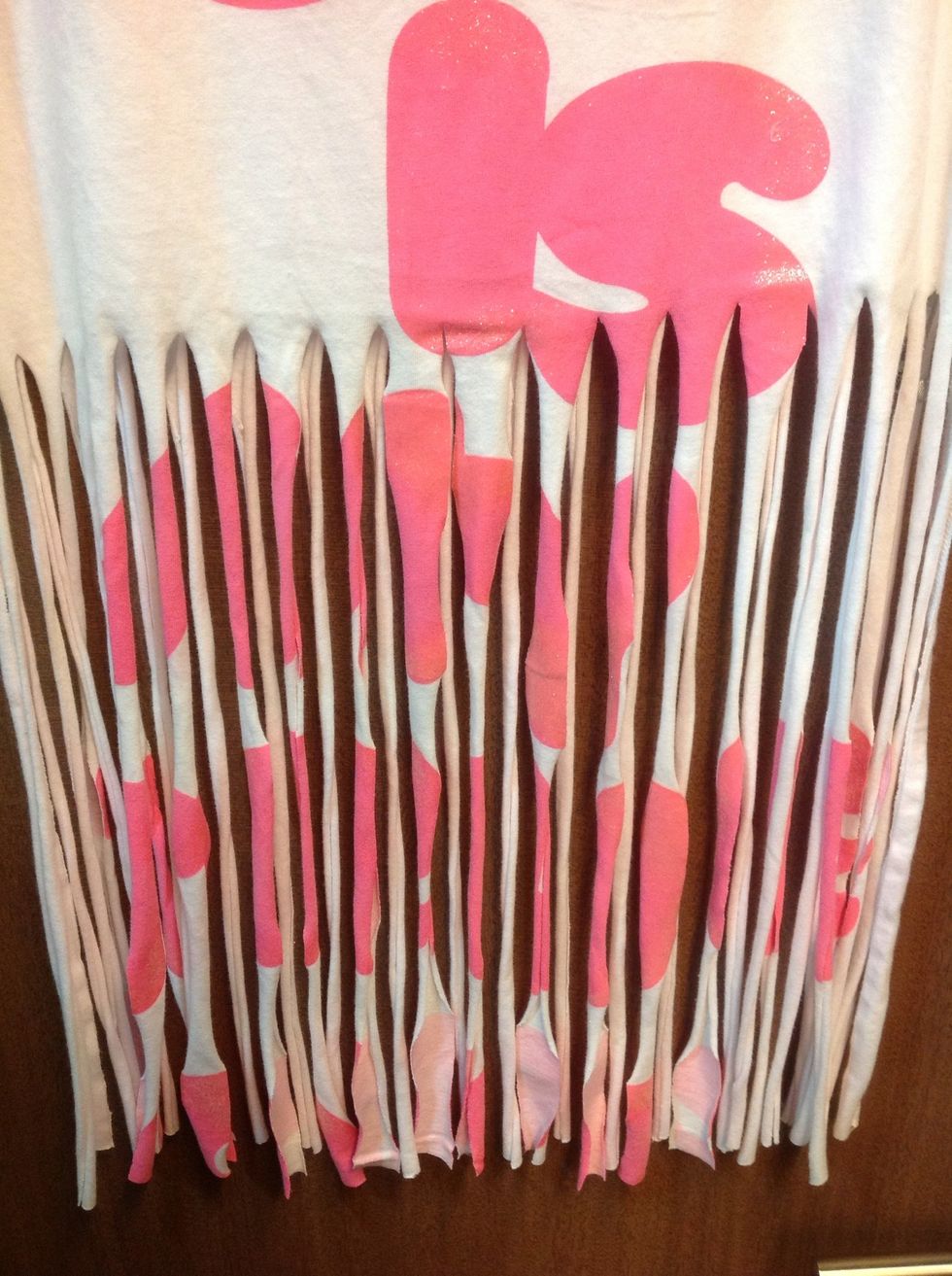 This is how the fringes should look, once you have pulled them.
How it looks from the back.
The end product!
A tshirt preferably sleeveless or halfsleeve
Ruler
Pencil
Sharp scissors