How to make a friendship bracelet with scraps of string✂
Also known as Fringe friendship bracelet. This is perfect if you have extra bits of string you can't use for a normal friendship bracelet!
4356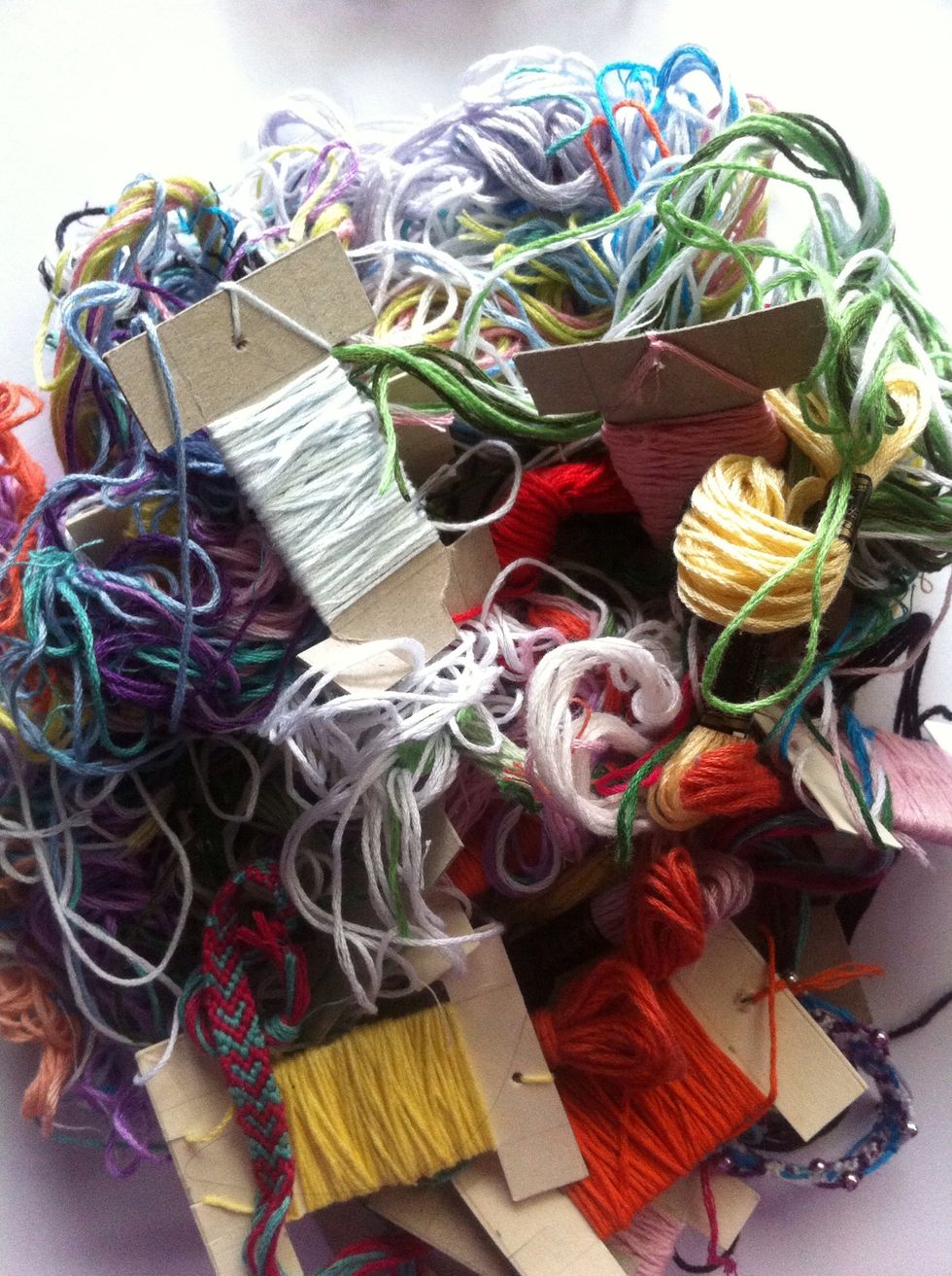 I've got bits of string everywhere from finishing bracelets and cutting excess and I don't like throwing them out so I decided to make a bracelet!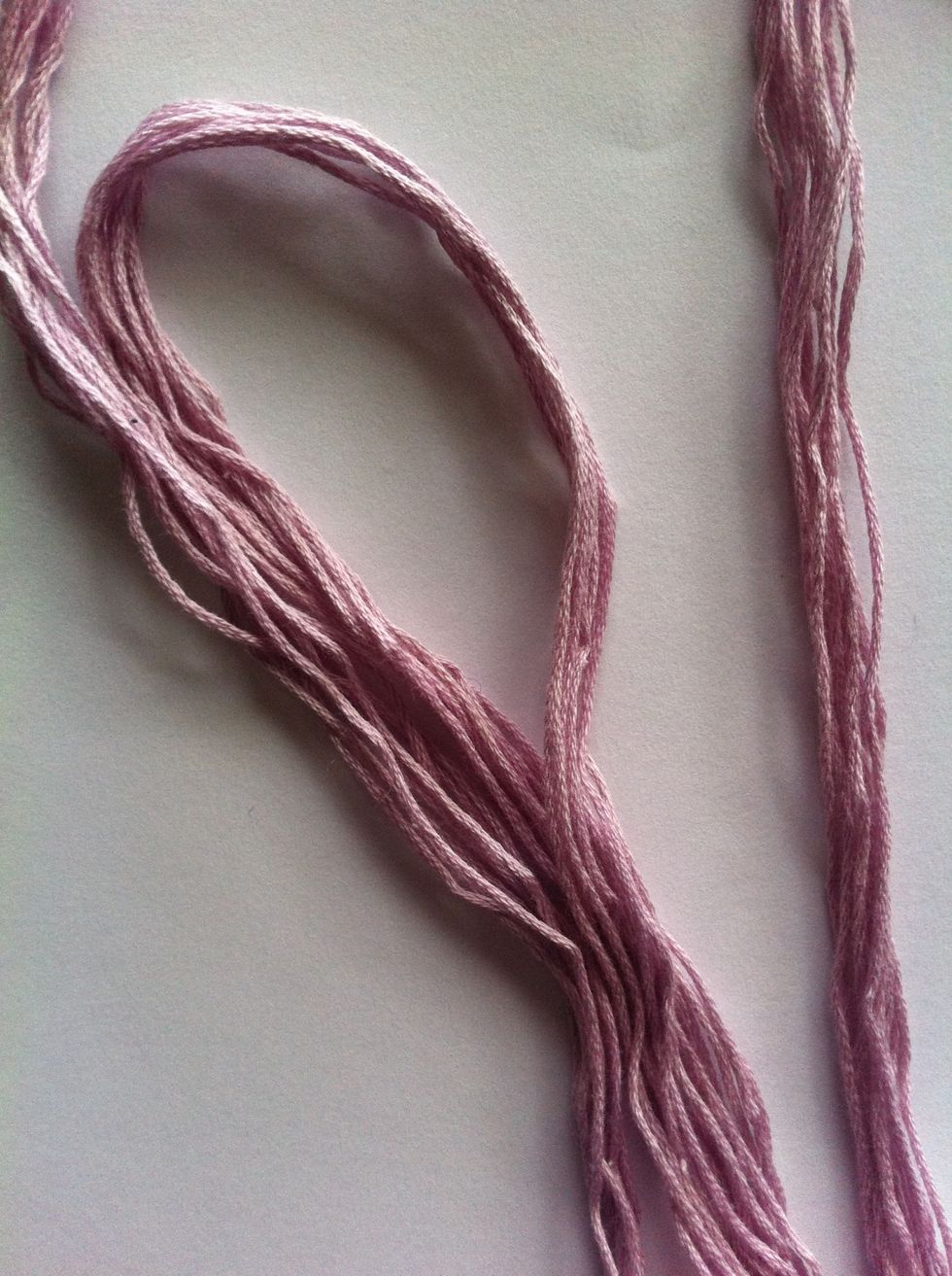 (I've already started this, but) Choose a base colour.I chose light pink. Decide how thick you want it to be. I cut 9 strings of the same length. The choice is yours.
*The base colour will only be seen on the ends.*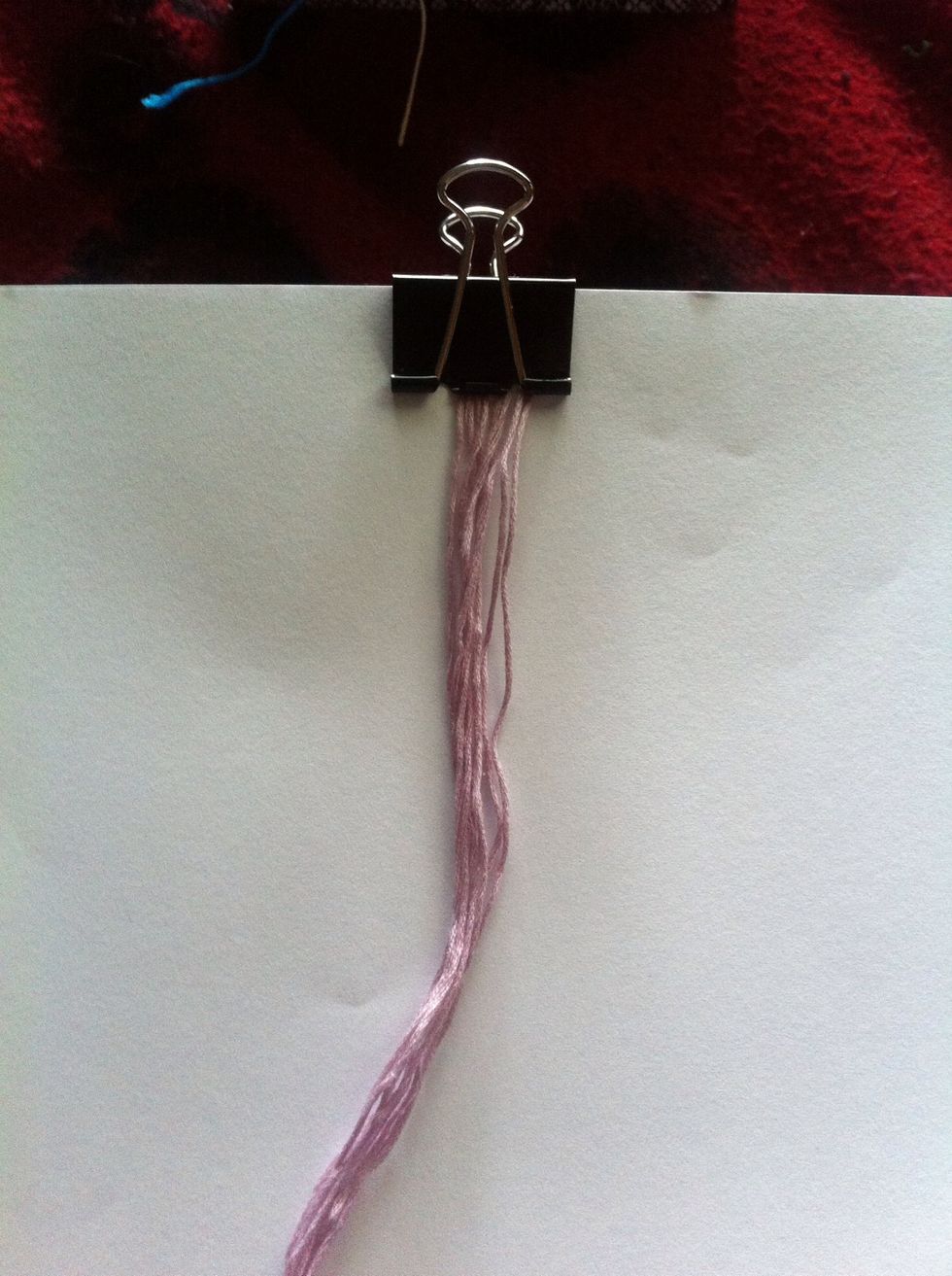 This is my favourite way of securing my strings. I recommend you do this too for this bracelet.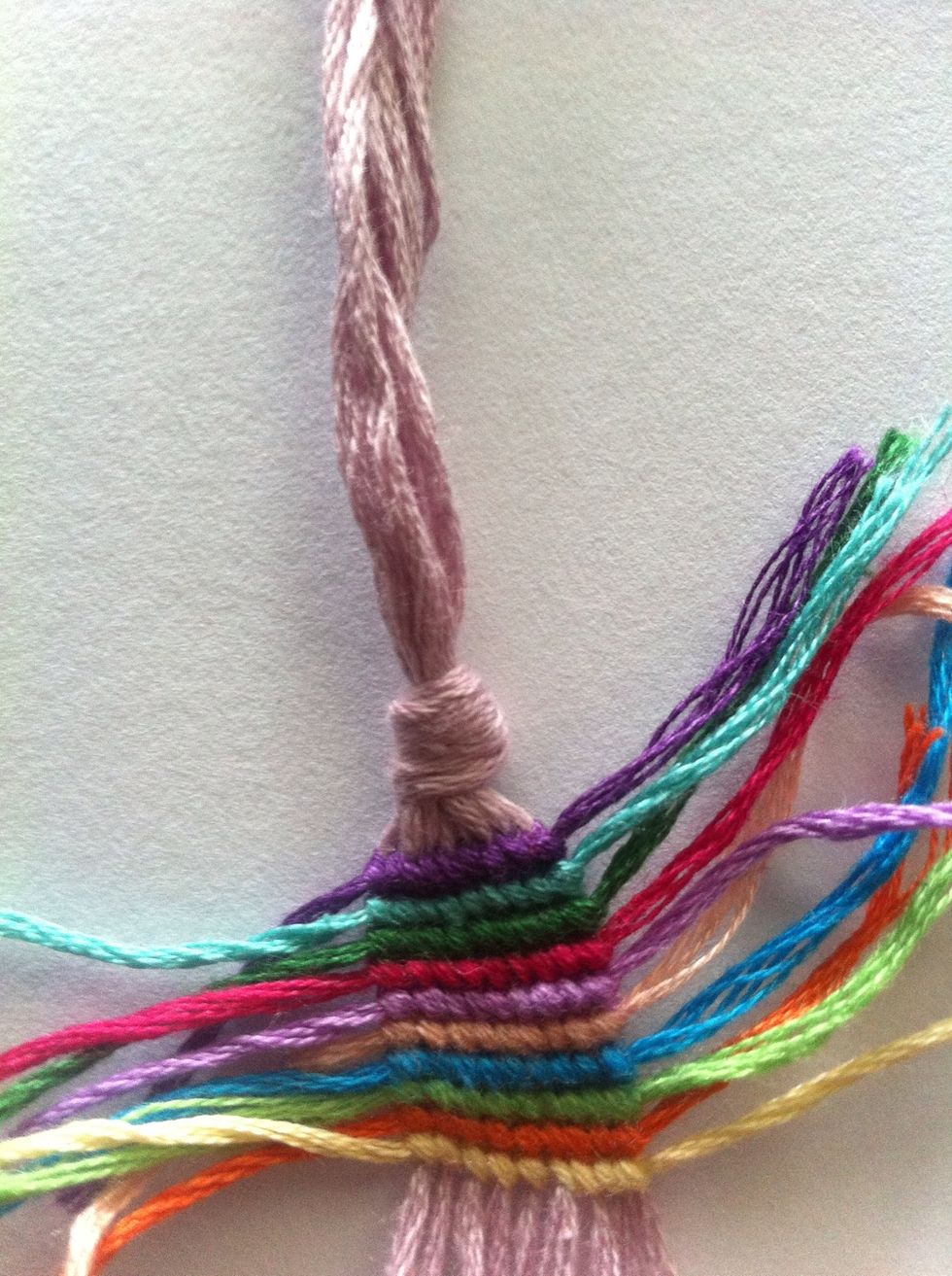 Make sure you tie a temporary knot!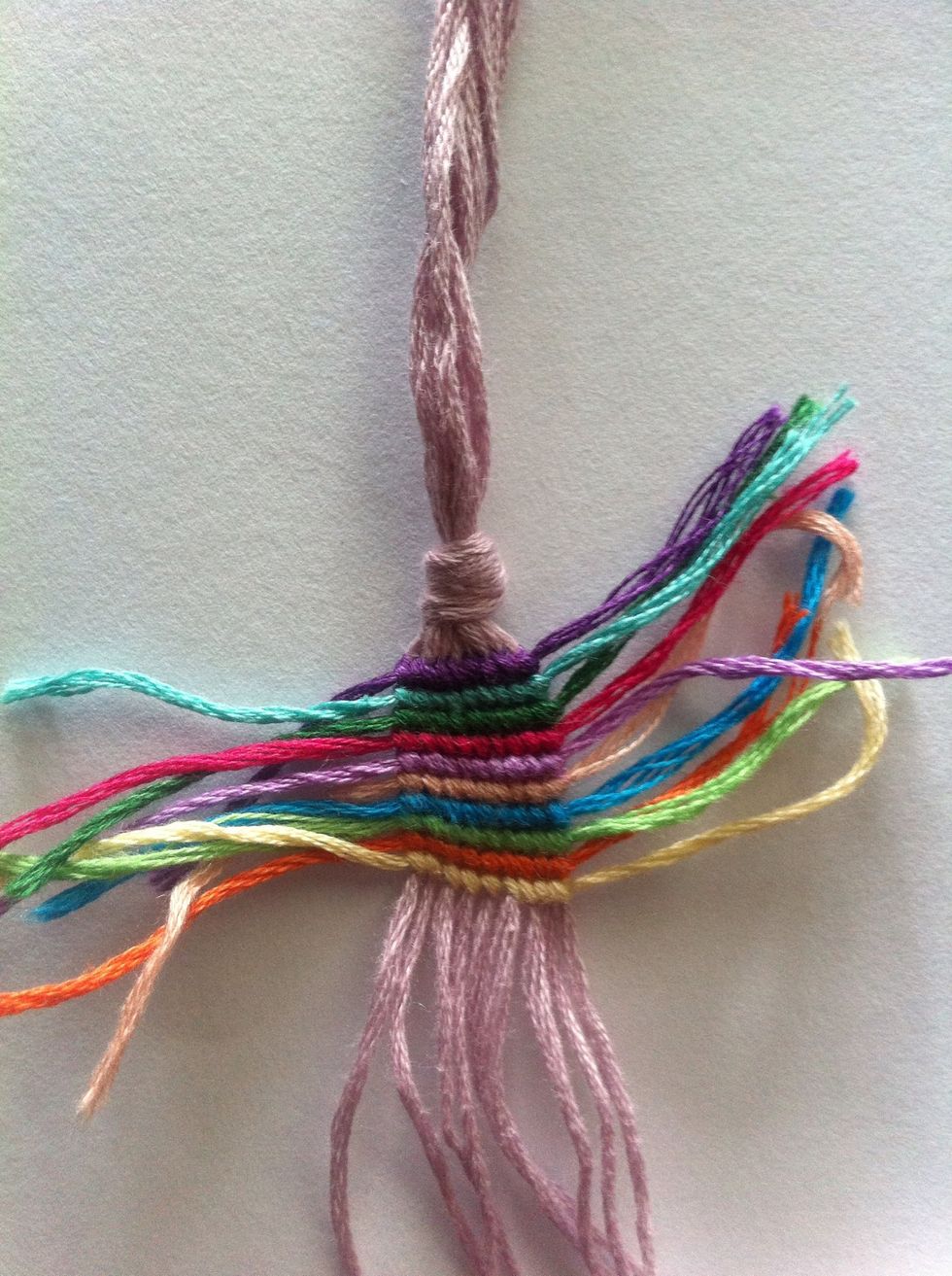 As I said before, I've already started this, but if you cut 9 strings, the thickness would be like this.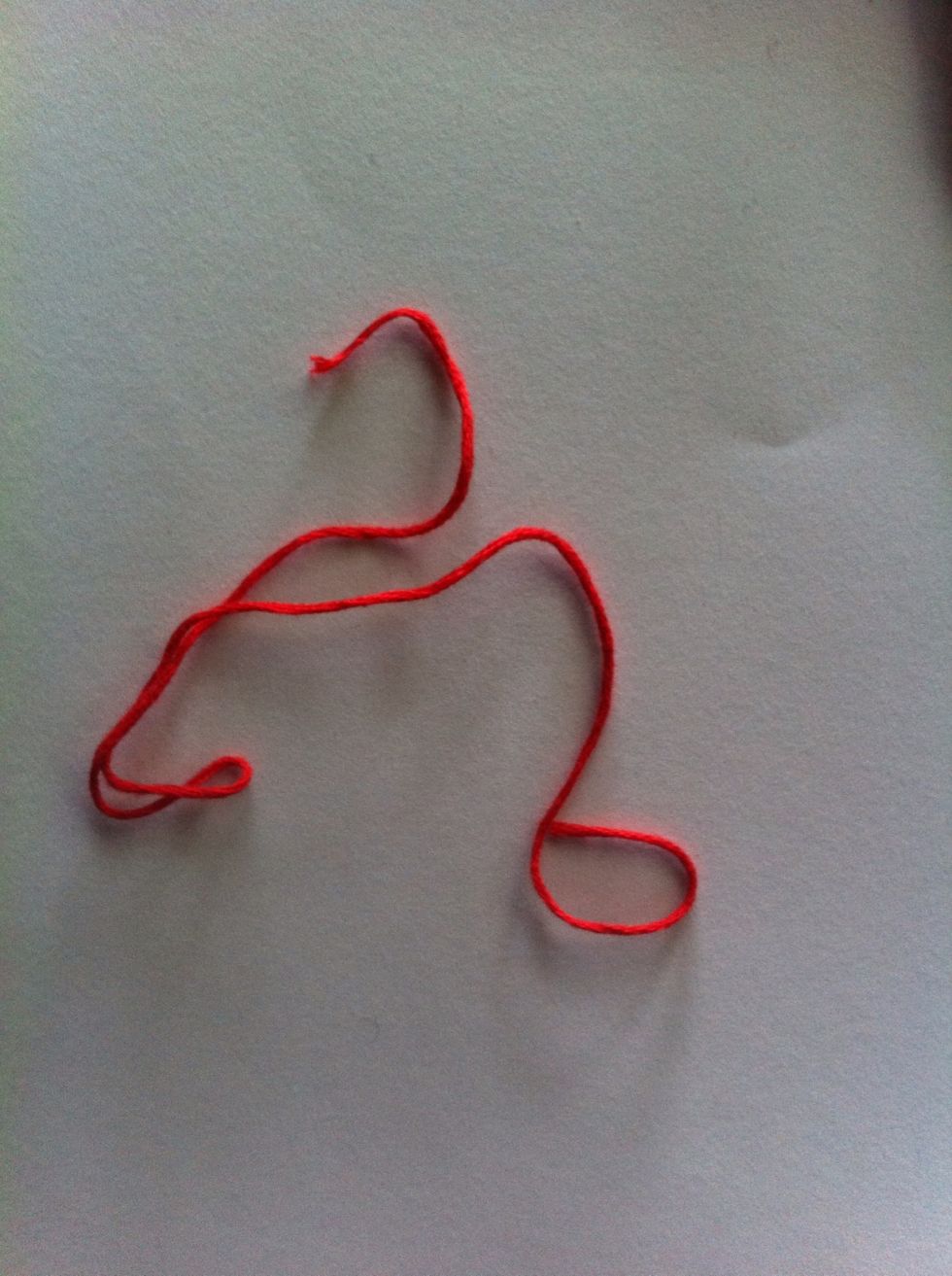 Now, grab a colour of your choice. (The length should be about 25cm)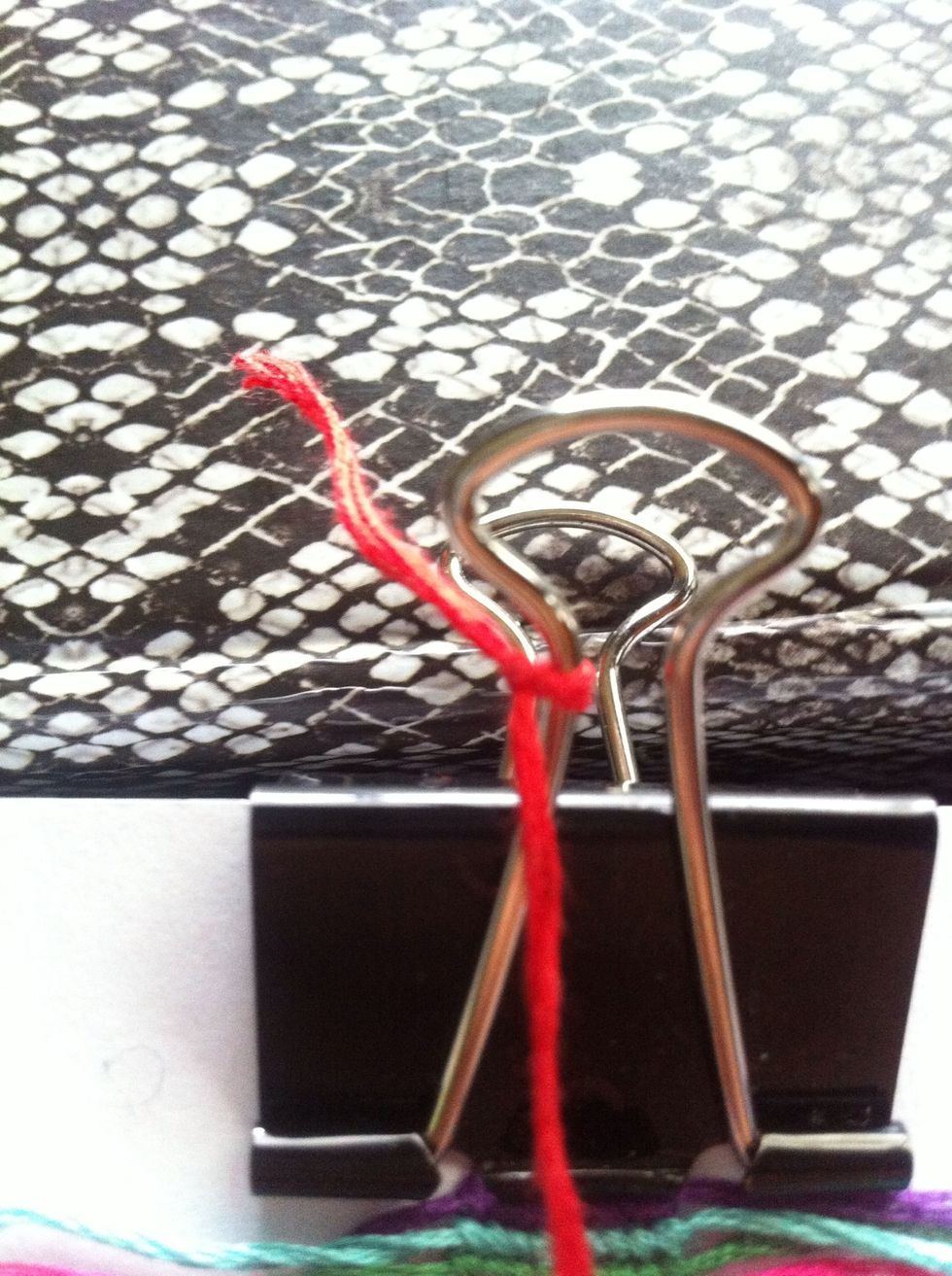 Tie a double knot onto the clip.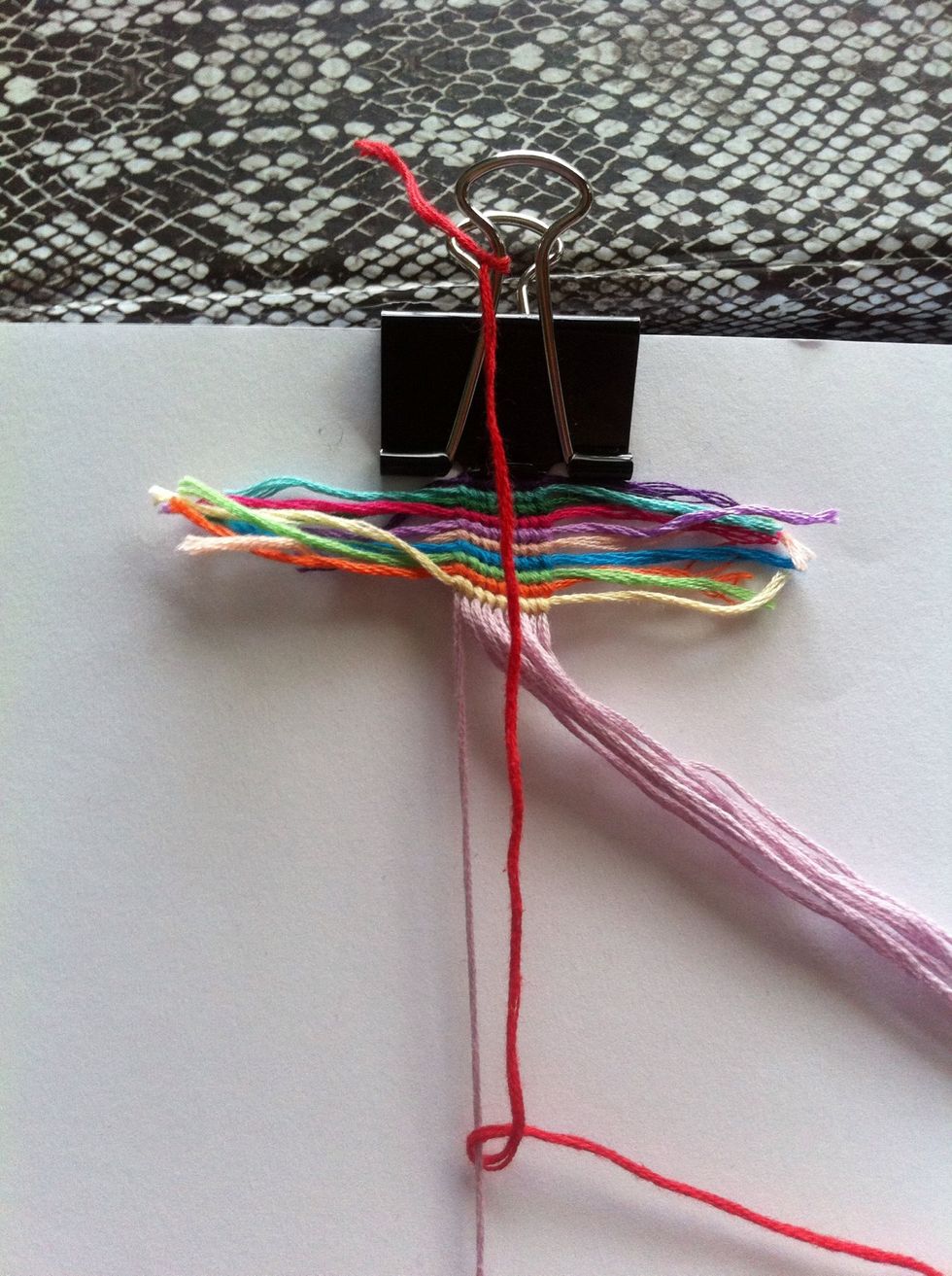 Make a forward knot ('4' Knot) over the first string of your base colour.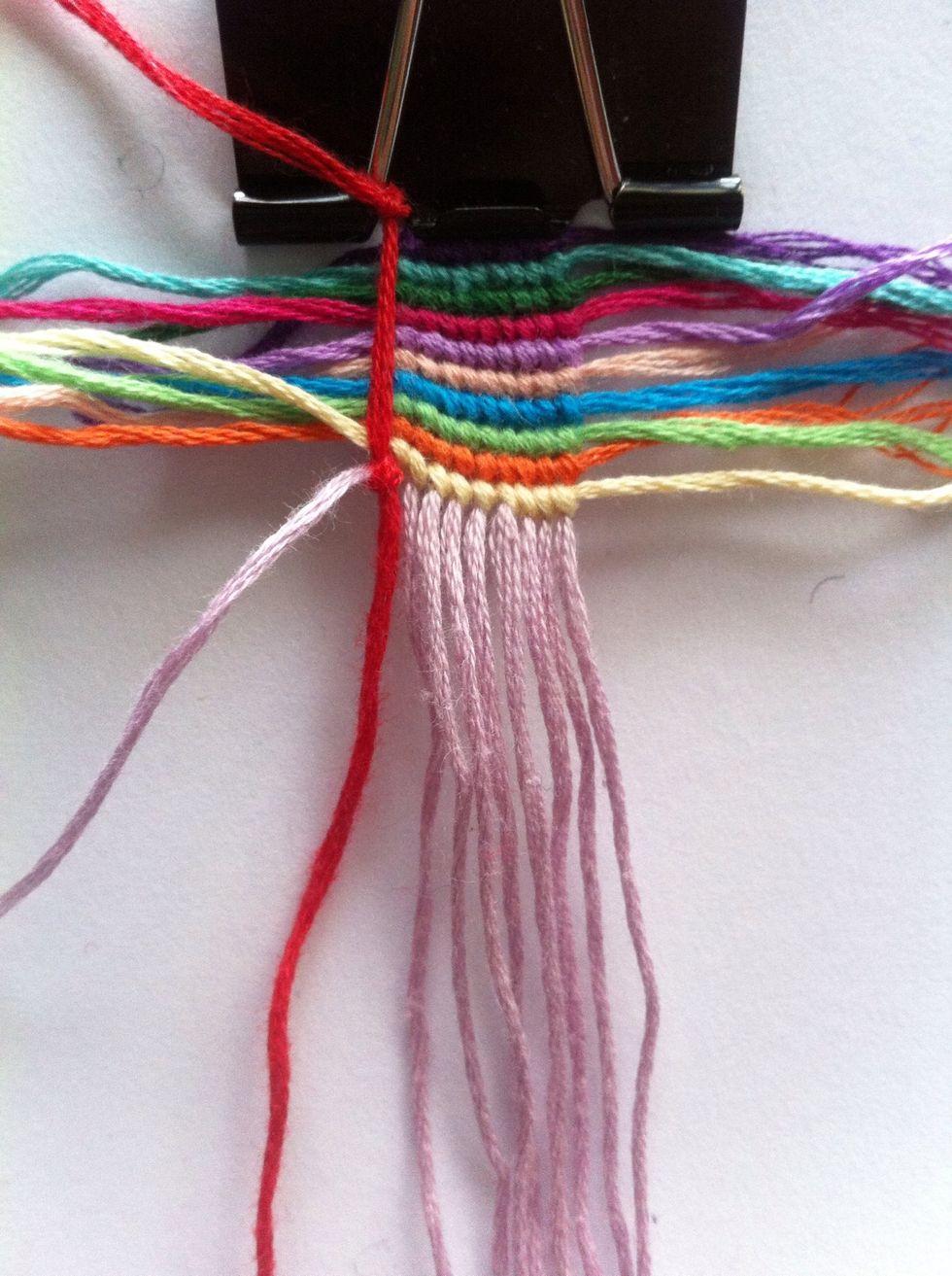 Grab the next string in line.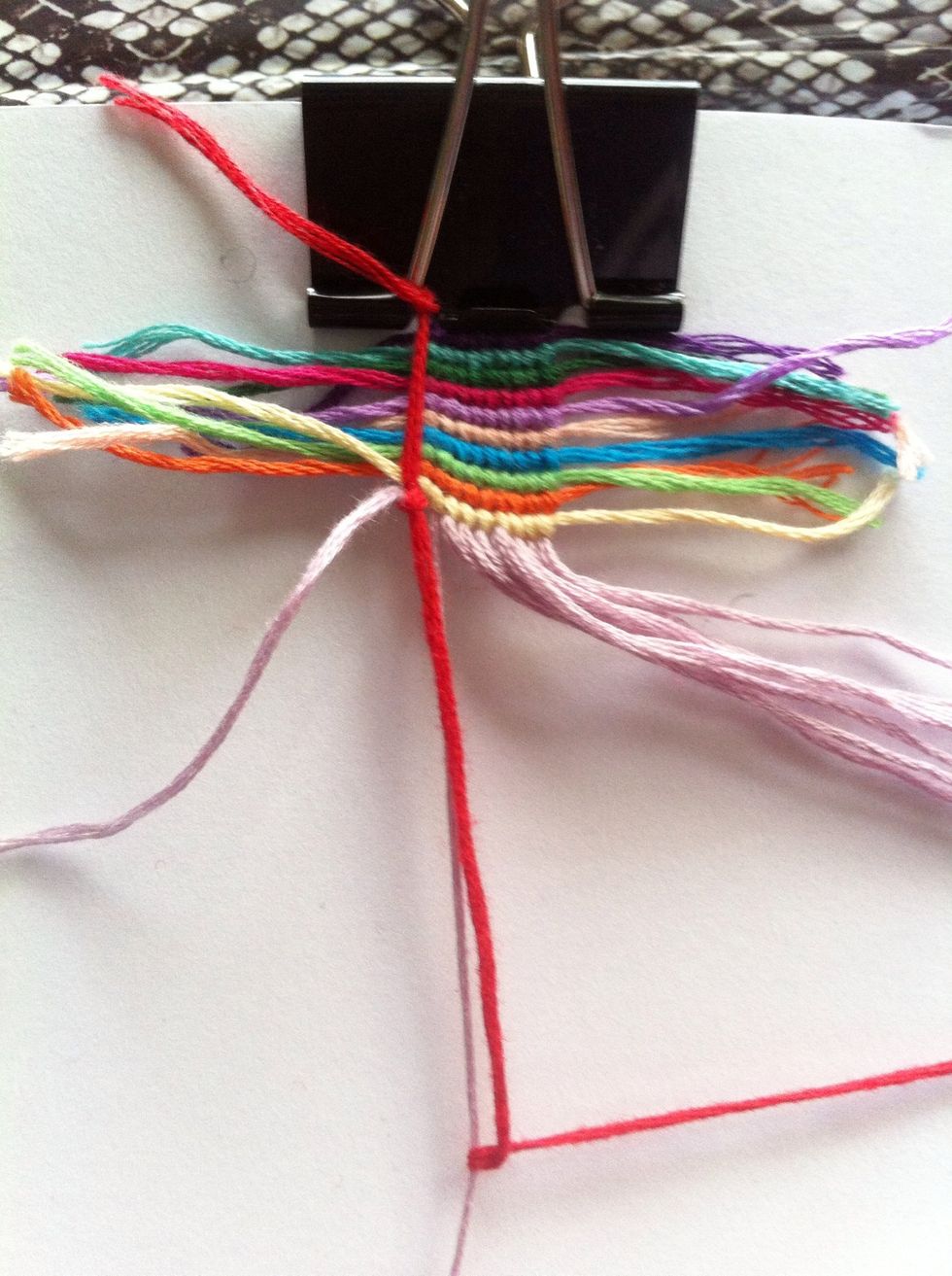 Tie a forward knot with the scrap string.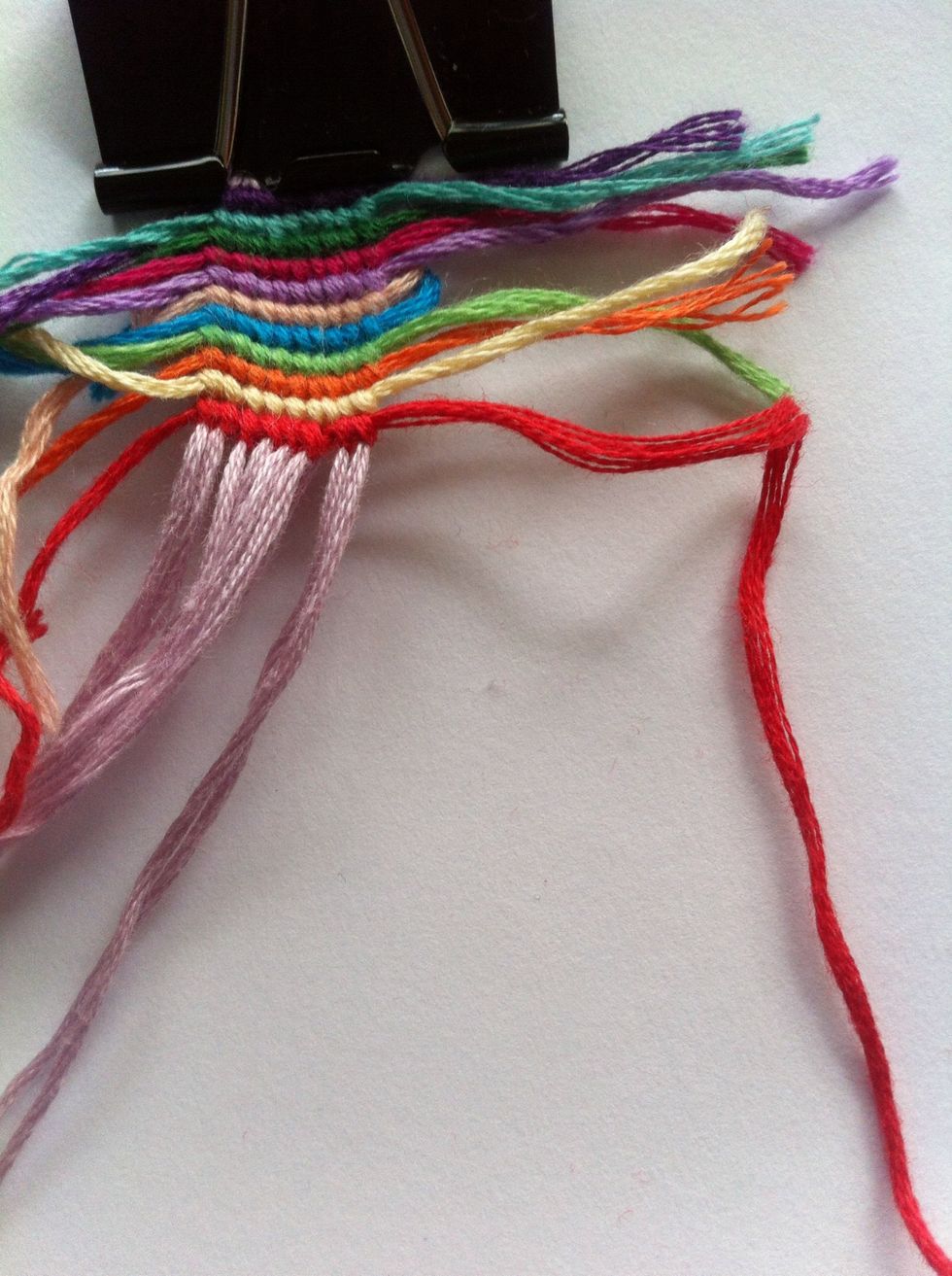 Repeat until you've done a whole row.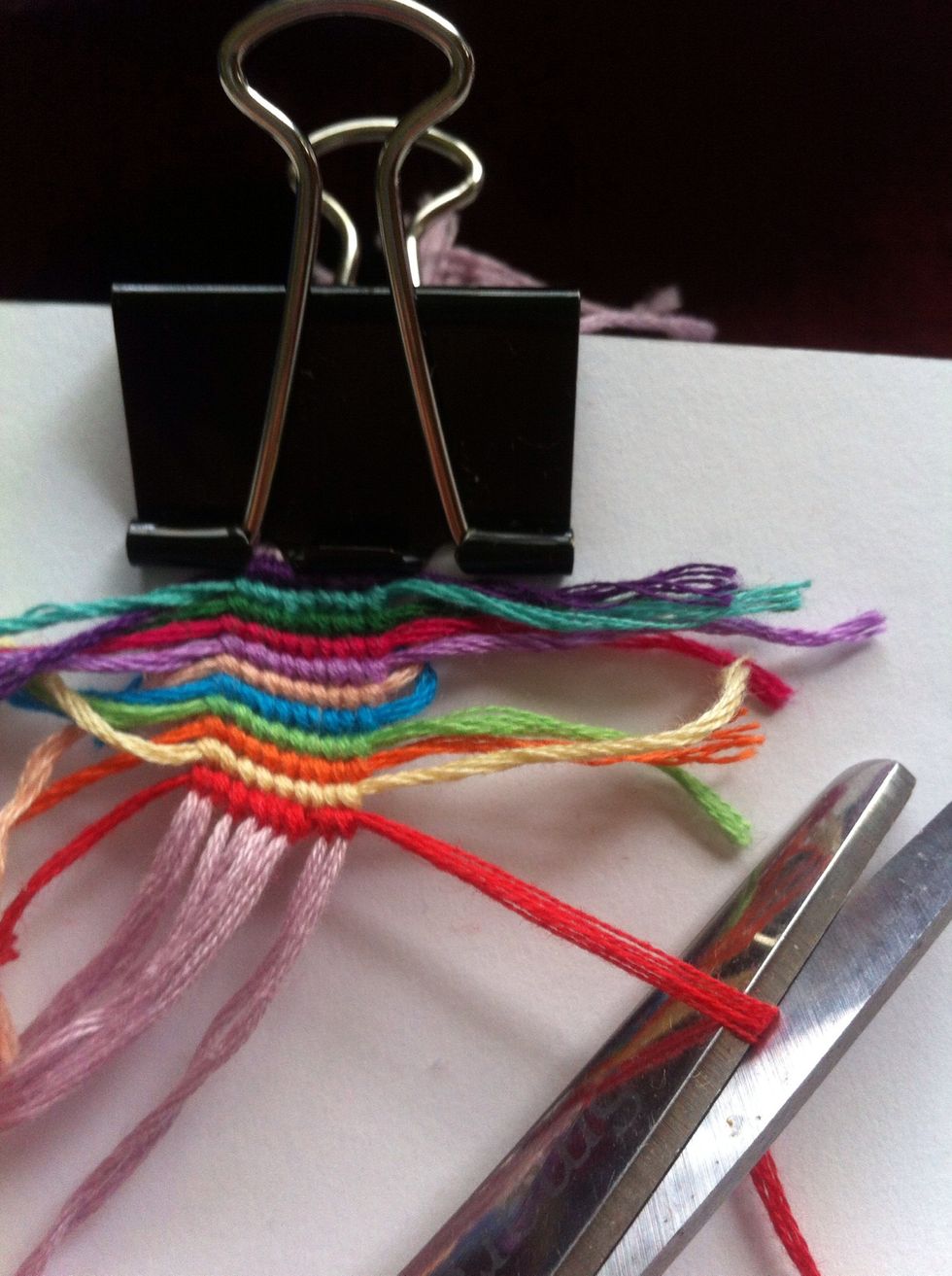 Cut the excess.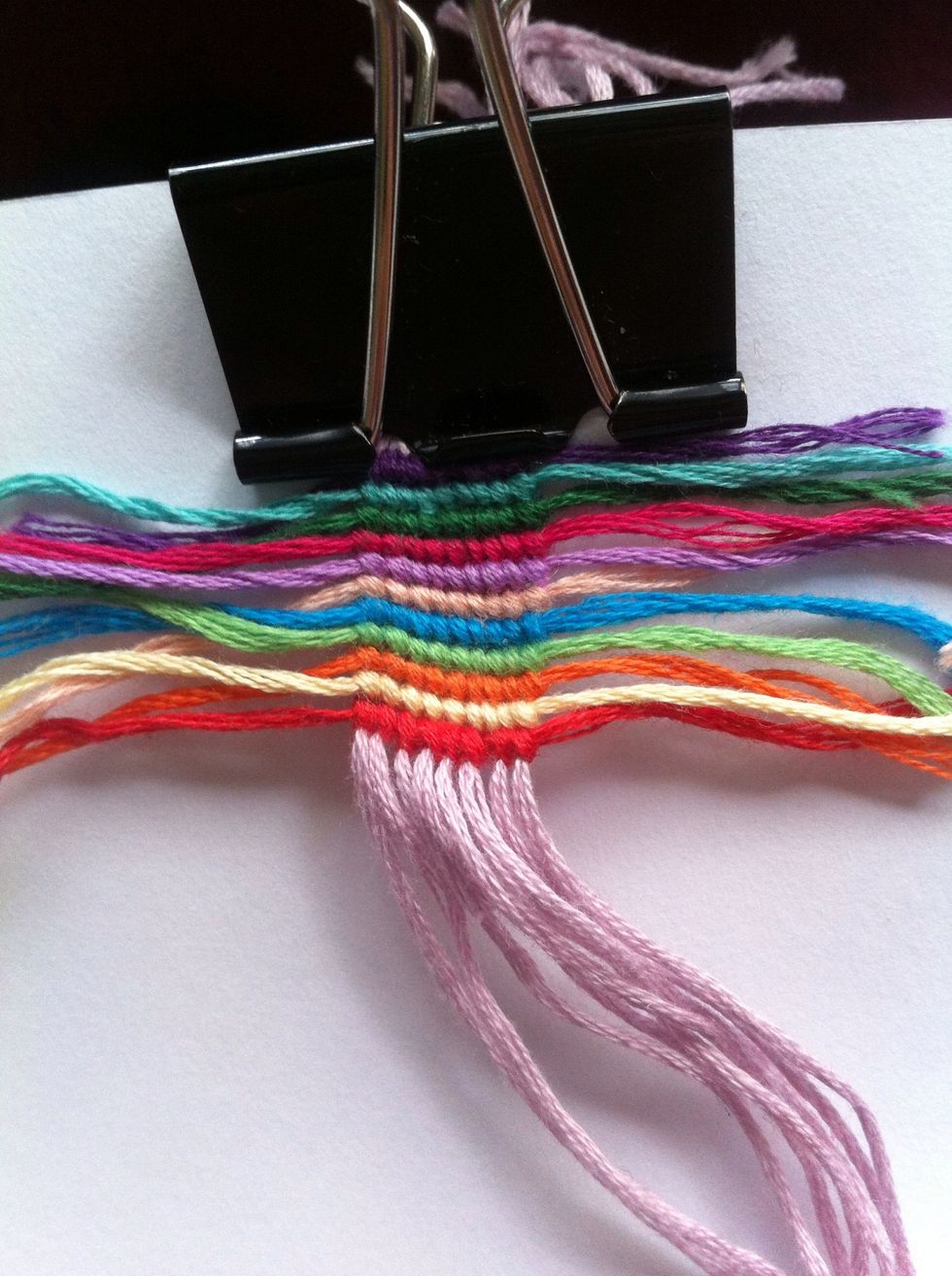 And cut the other end.
And then you just repeat! When you reach your desired length, just trim the ends to make them even.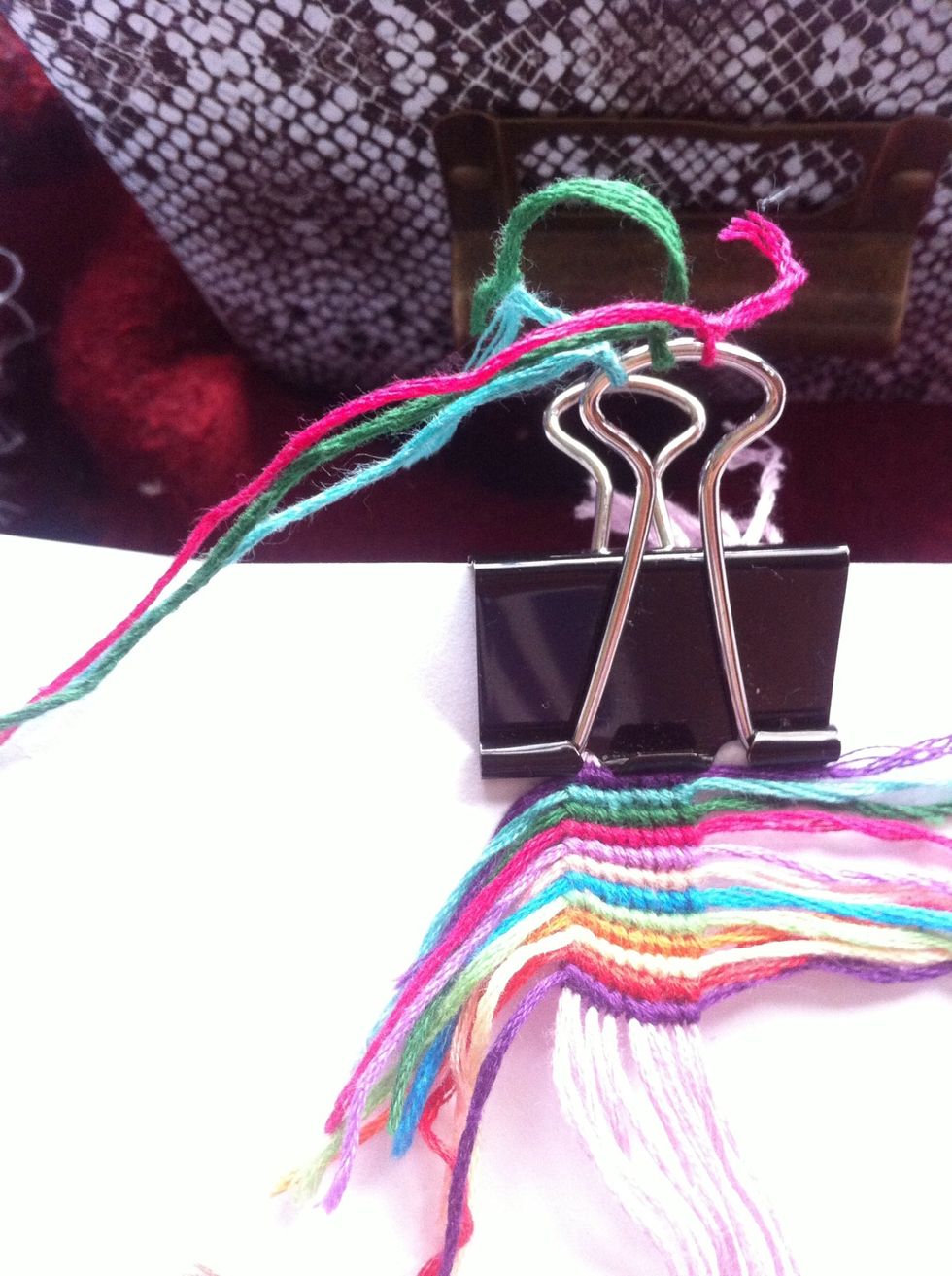 Tip: You can tie more than one scrap string onto the clip!
(Not my pic) What the finished bracelet will look like 😊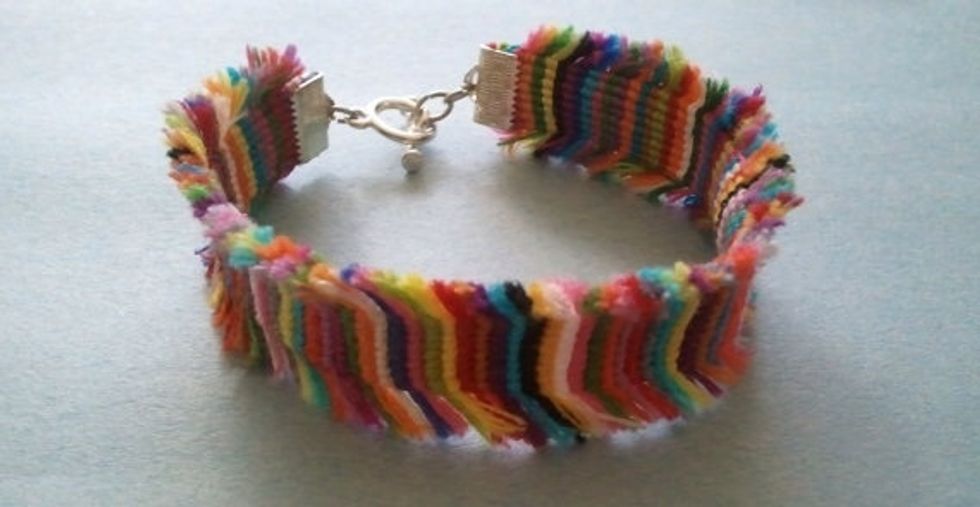 Bad quality, but here's another example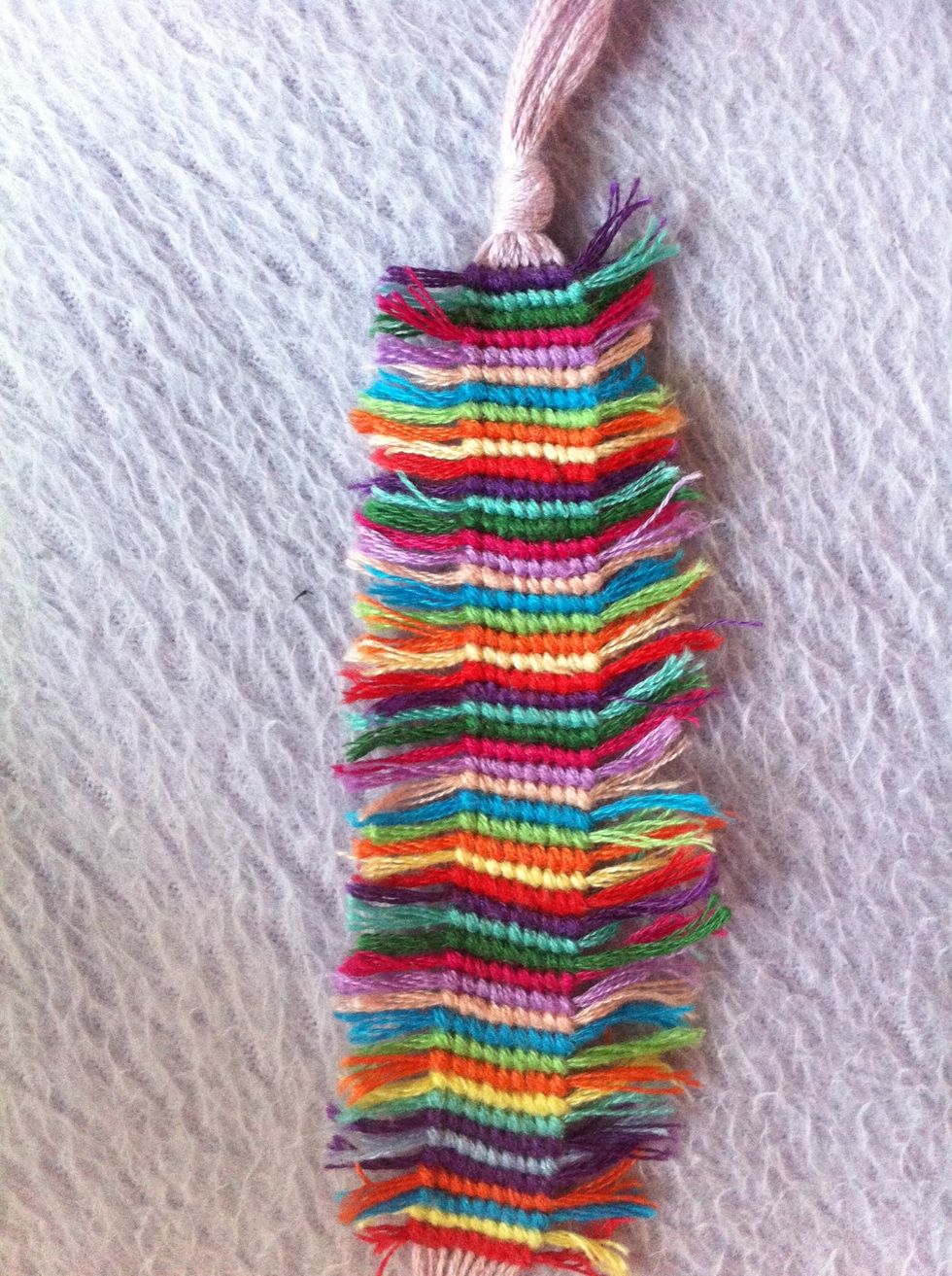 (UPDATE) I haven't finished yet because I have school but this is mine so far. 😊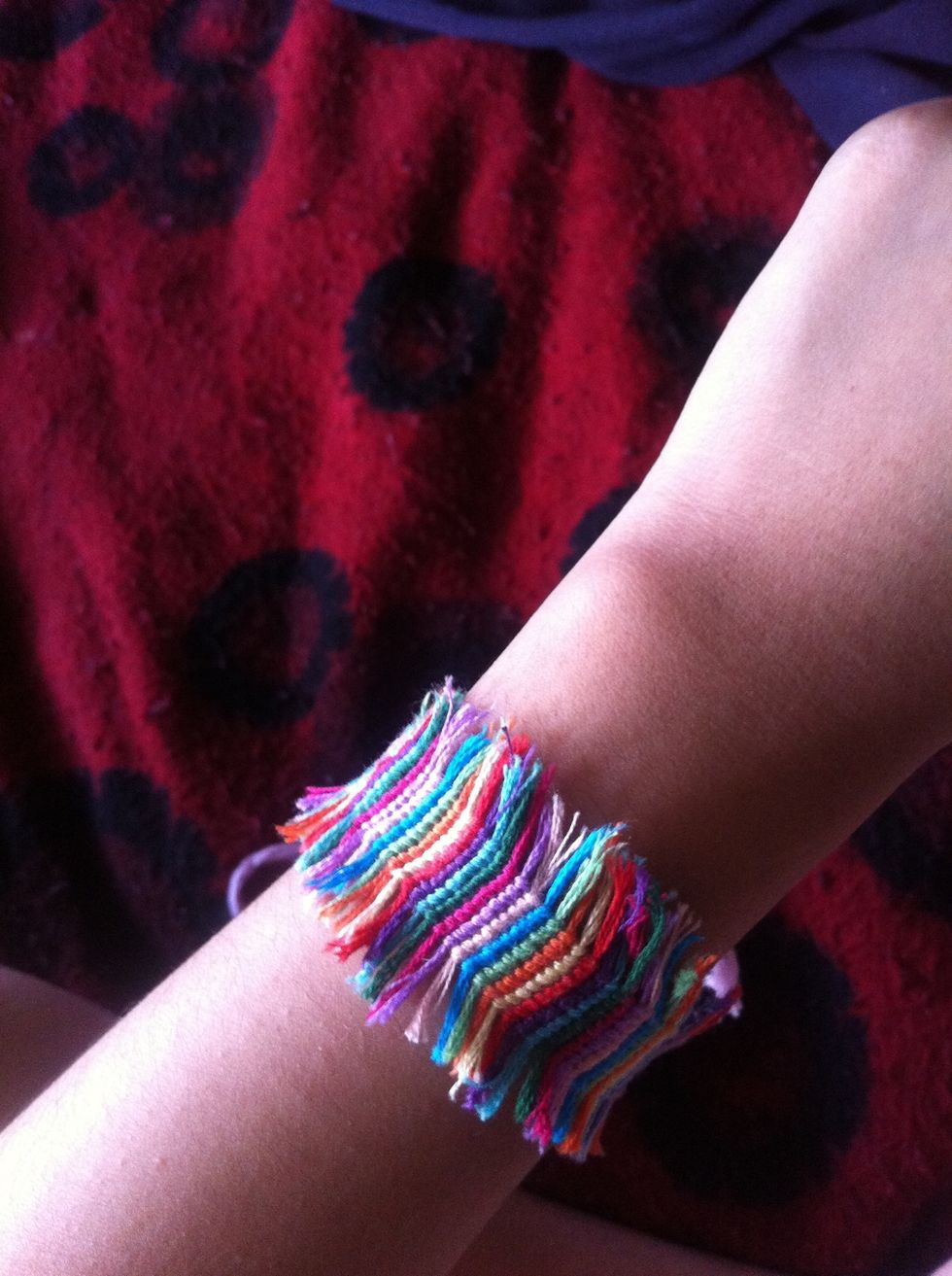 When you wear it ..
Thanks for reading my guide! 😊 If you like friendship bracelet guides and other random things check out my other guides.
Scissors
Embroidery Floss
Clip
Clipboard or safety pin
Claire R
?Dude, suckin' at something is the first step to being sorta good at something ~ ?\n\nFollow me on Tumblr\nthoughtsandrandomthings\n\n\n\n\n