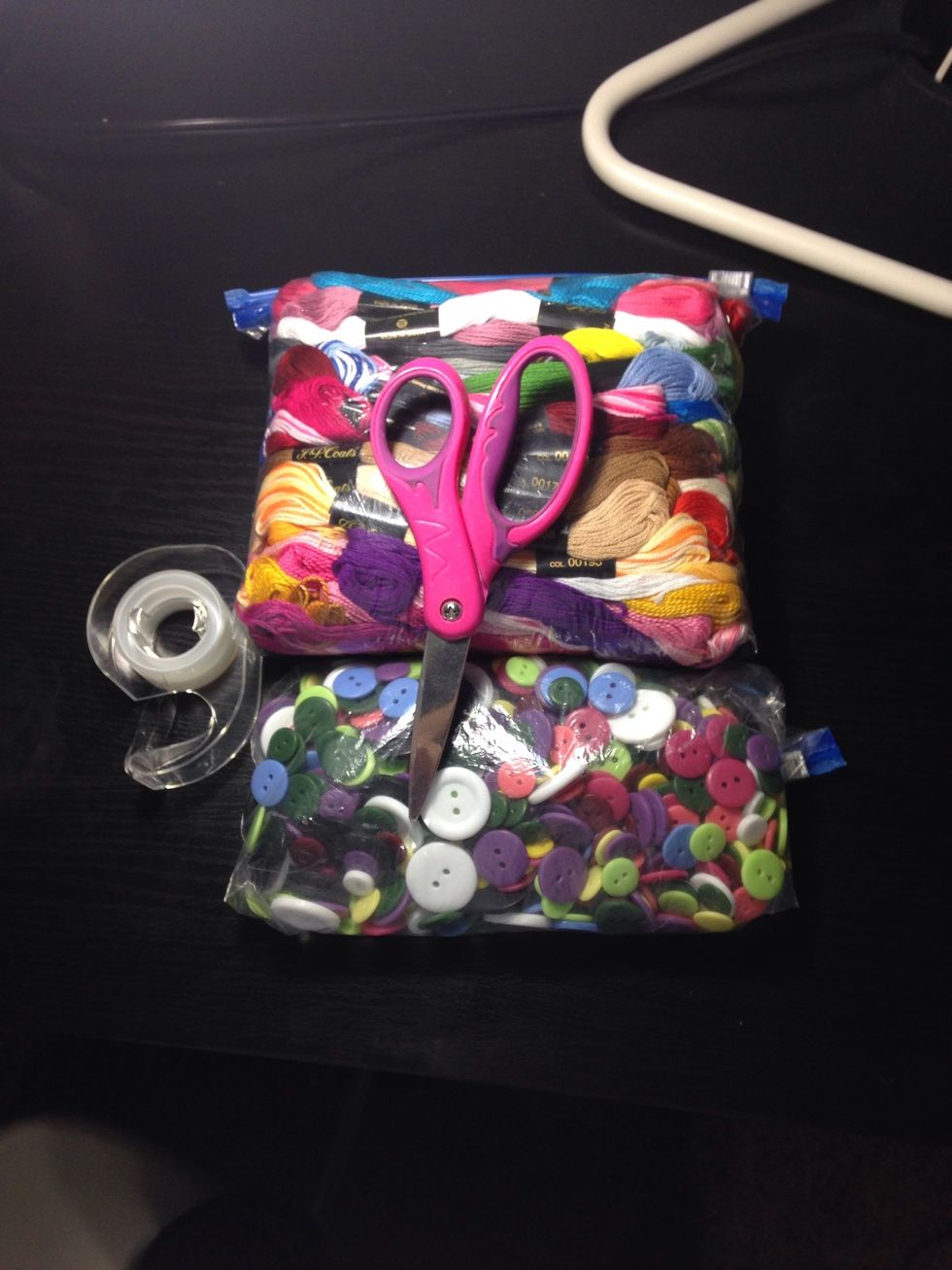 Get supplies out.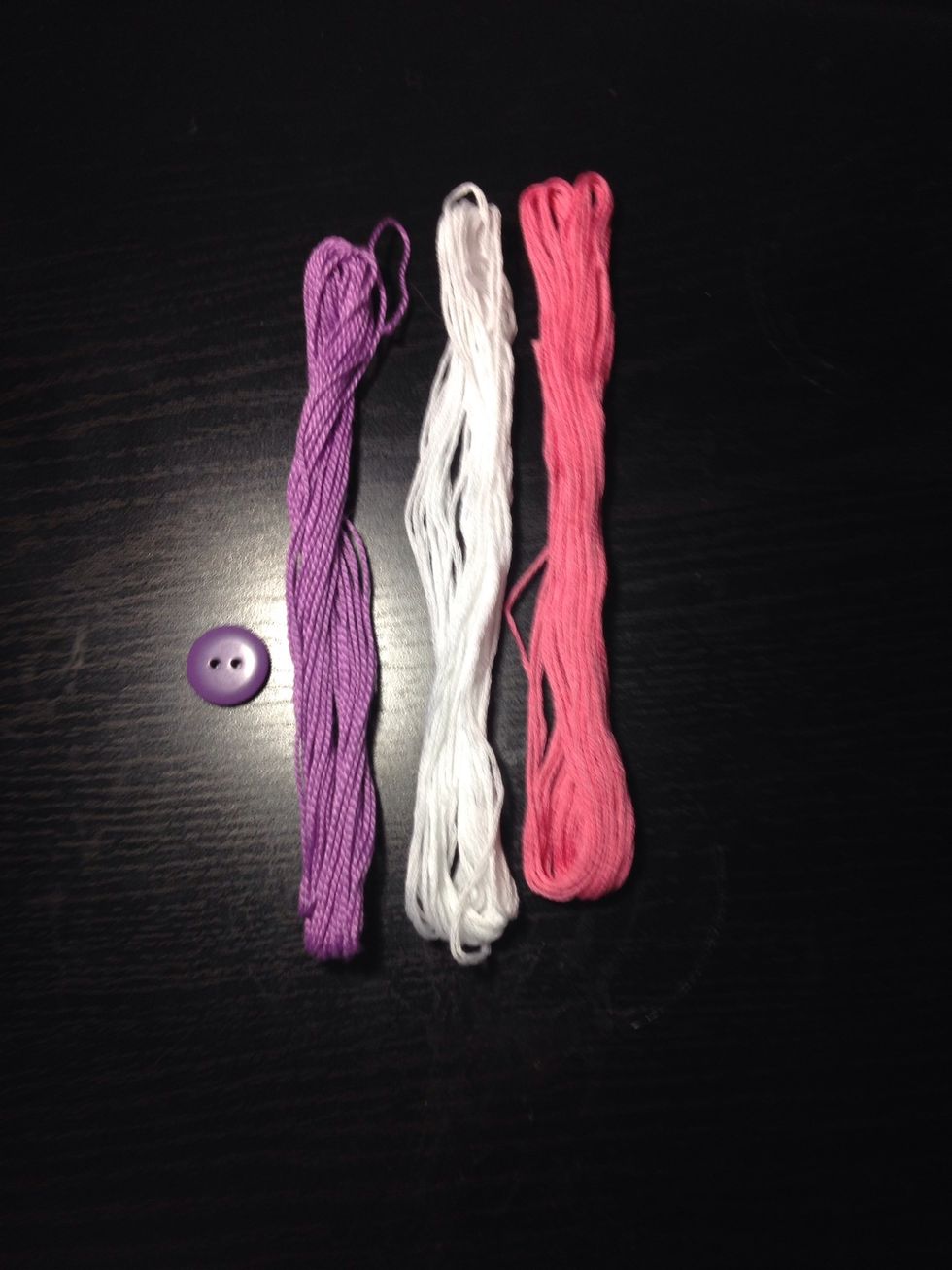 Choose 3 different colors and a button to go with it.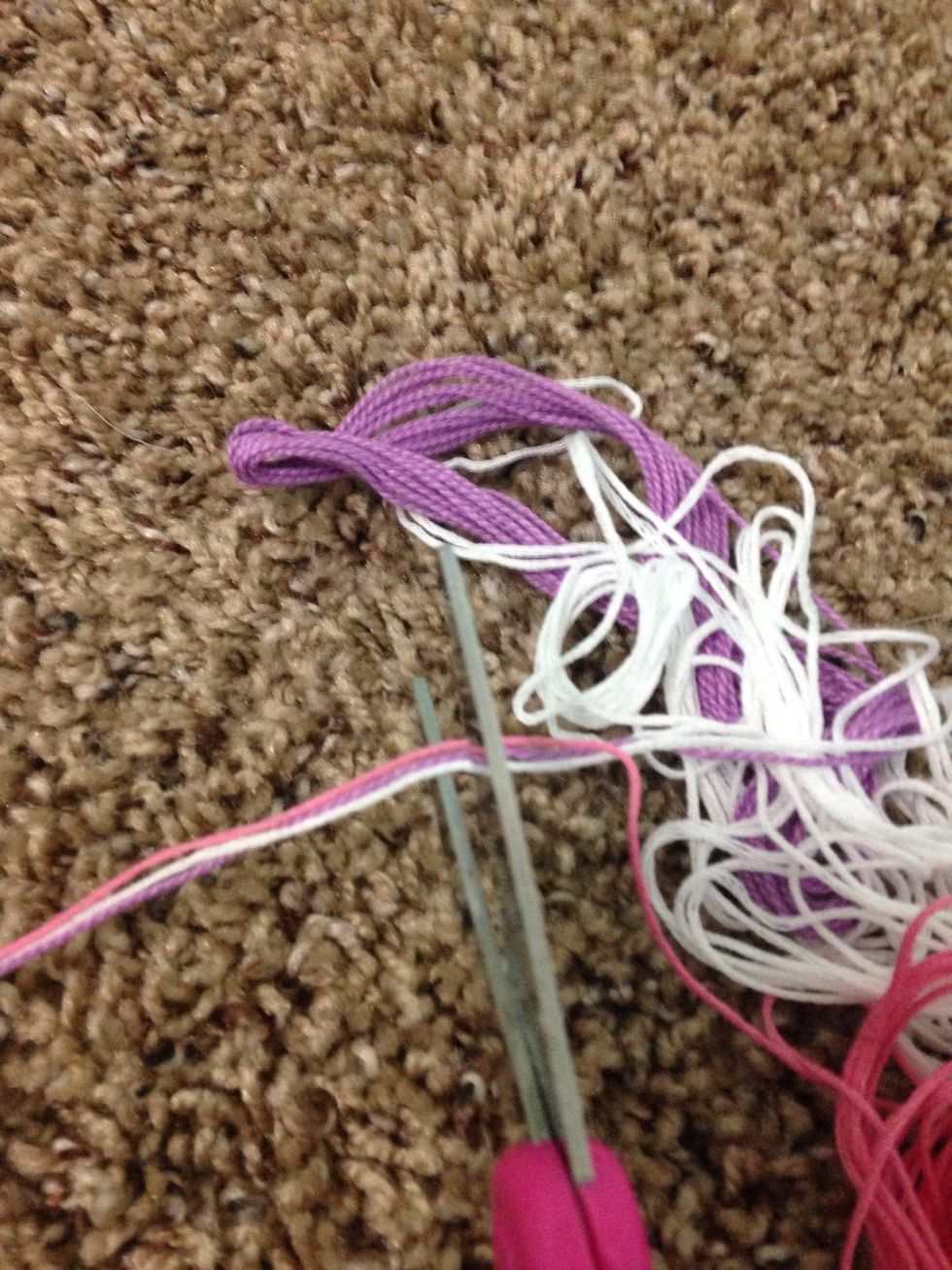 Cut them all and make sure they are long and the same length.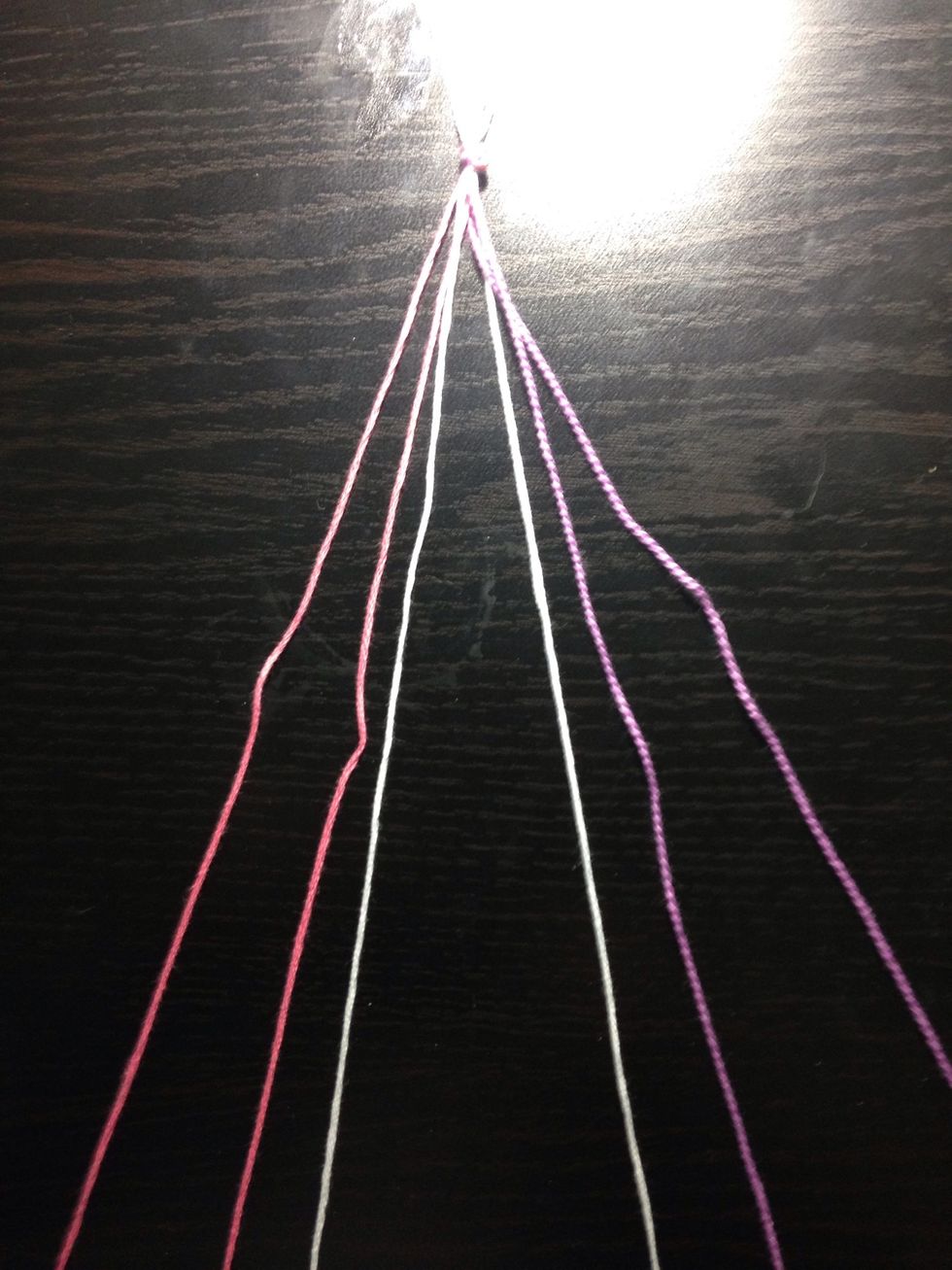 Separate your thread like this.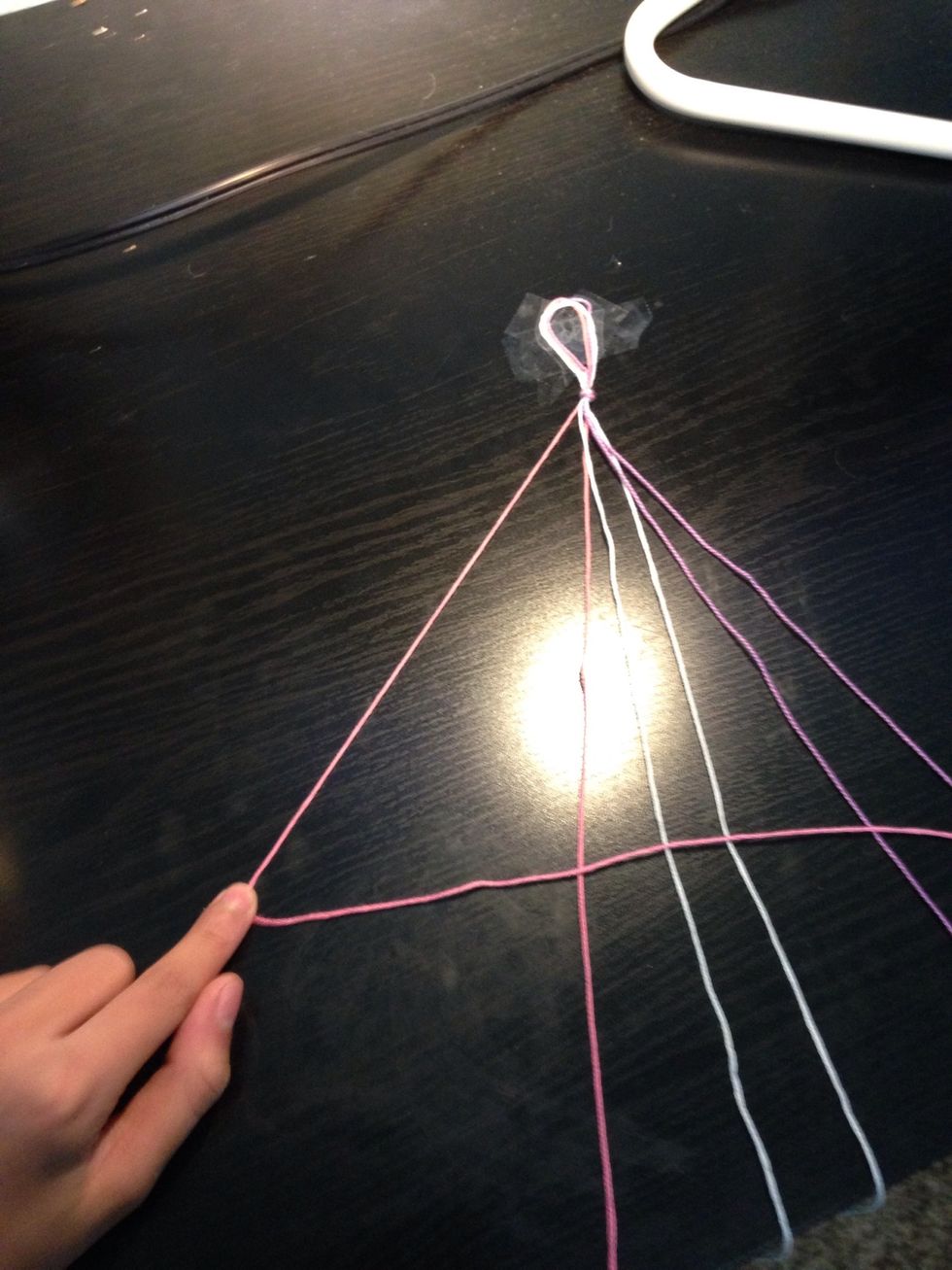 Make a 4 shape with the thread.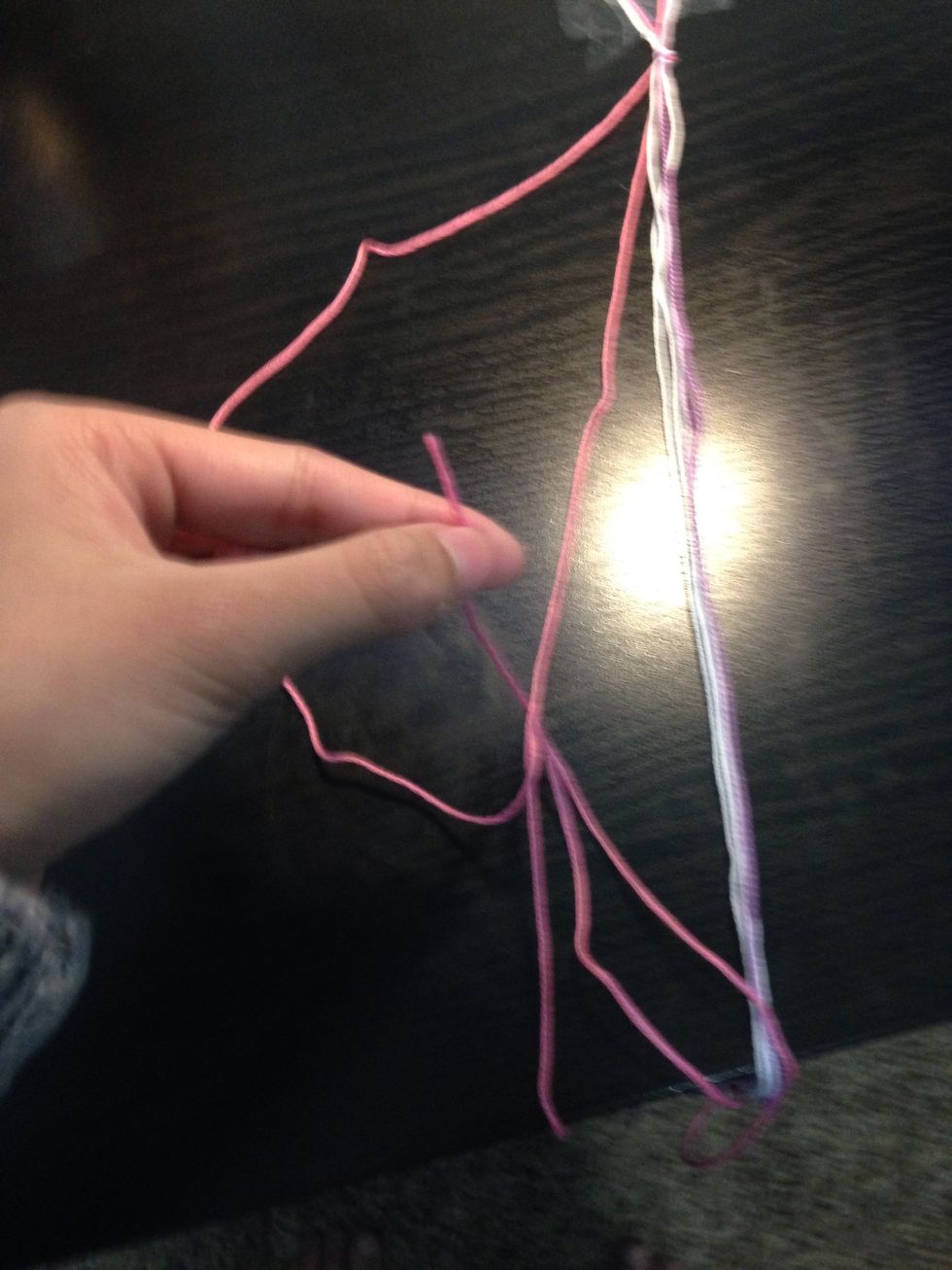 Pull the thread through to make a knot.
Repeat steps 8 and 9 one more time.
Once you have the bracelet to the right length,tie a knot at the end.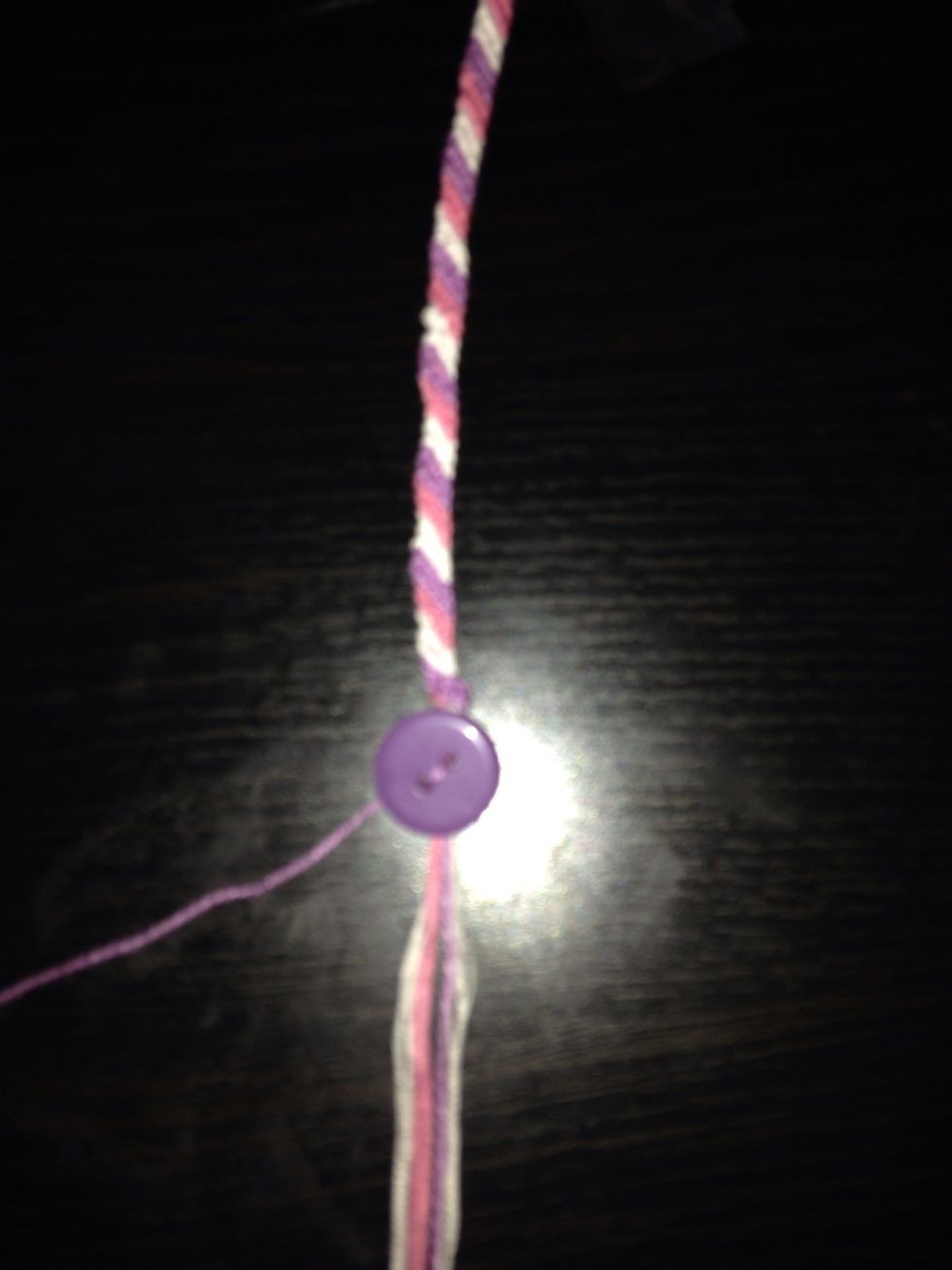 Put the thread through the button.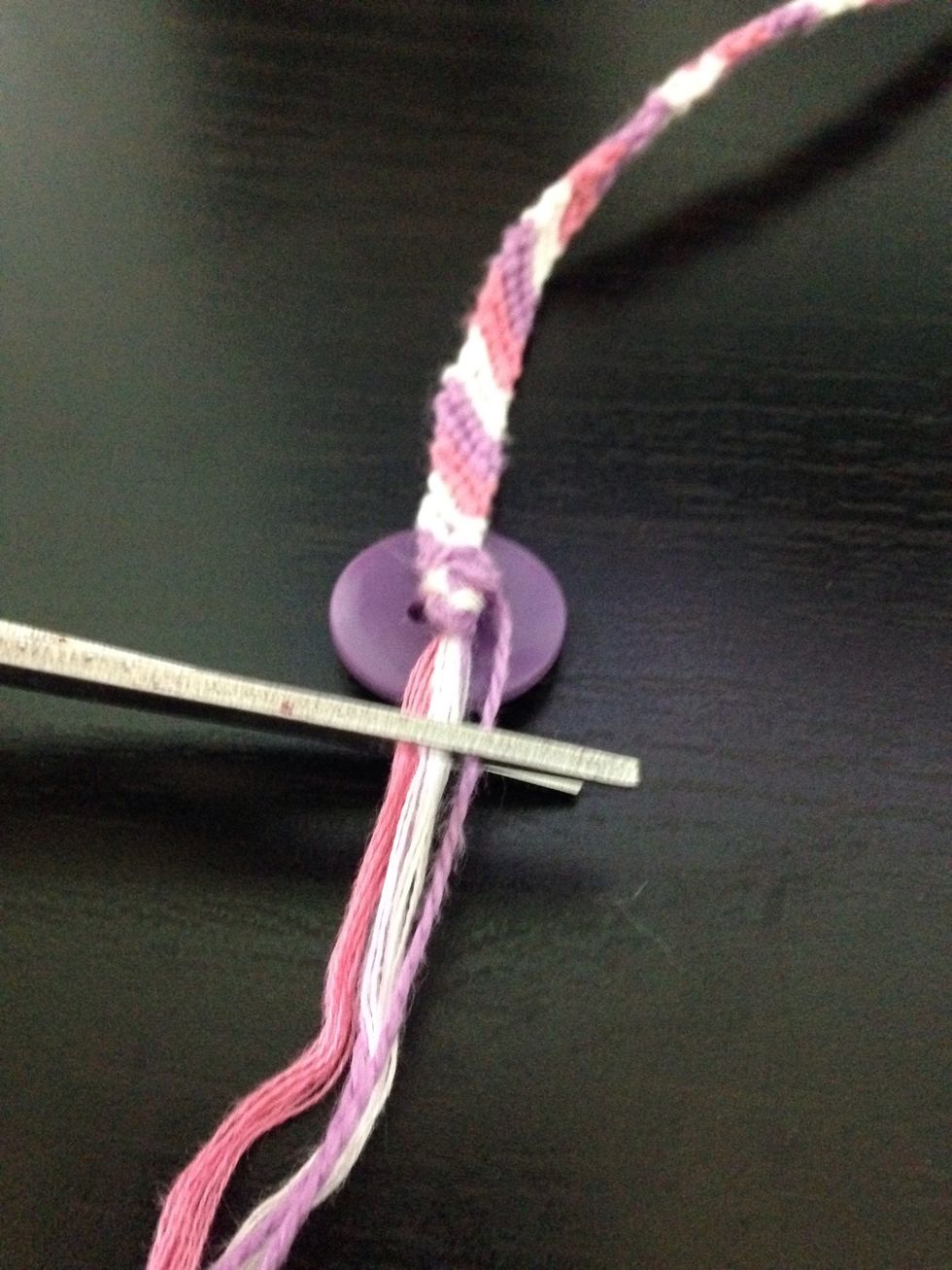 Once you attached the button,cut the remaining thread.
Your bracelet is done!
Hope you enjoyed this tutorial!!!
The creator of this guide has not included tools