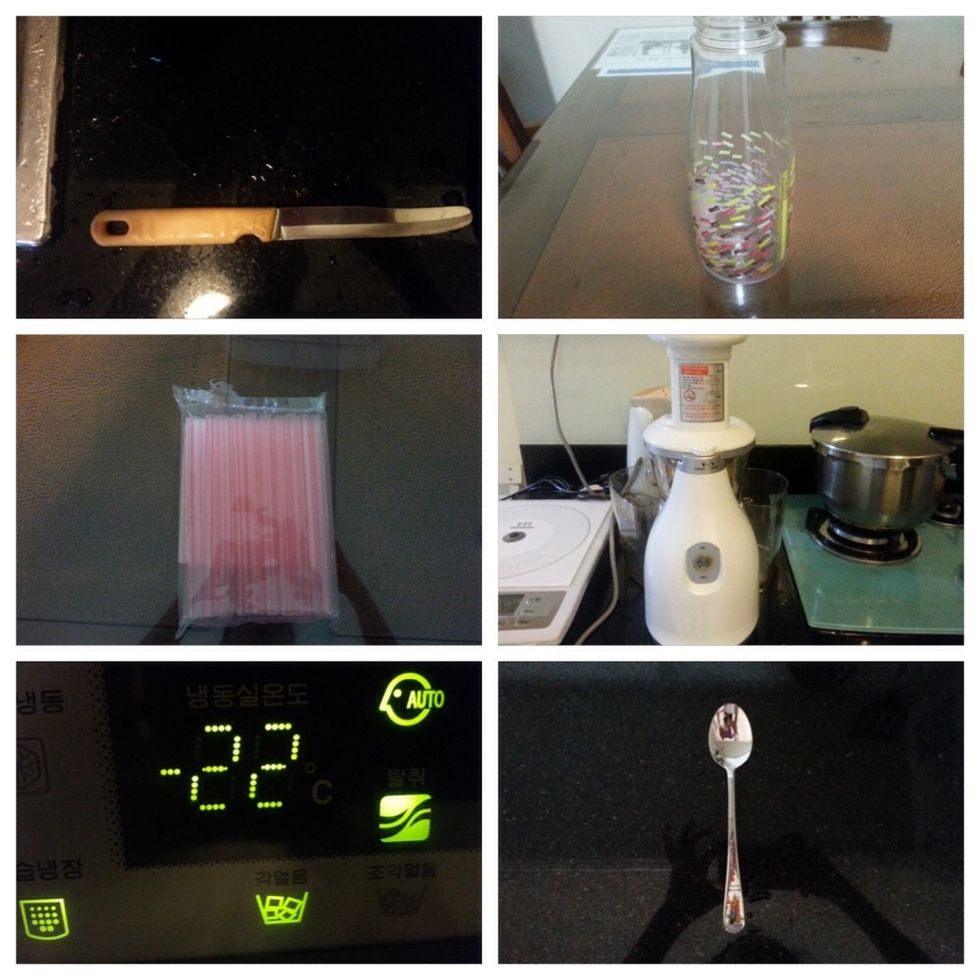 The materials needed for this are: a water bottle with a big mouth piece (or cup), spoon, freezer, blender (any kind), a fruit knife, and a straw.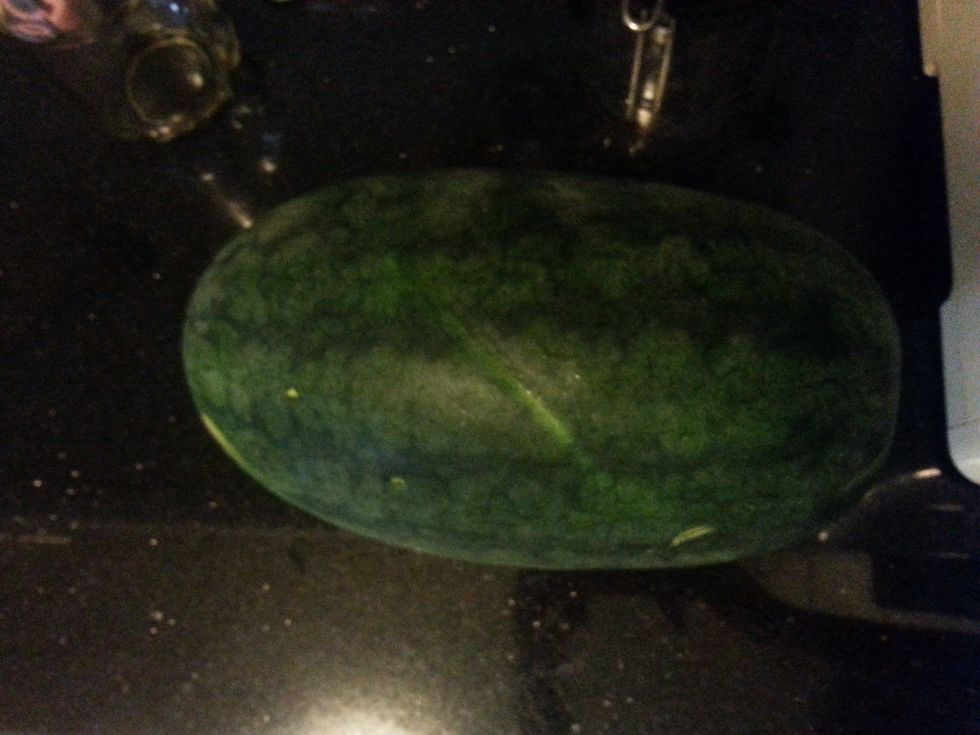 The only ingredient needed is a watermelon!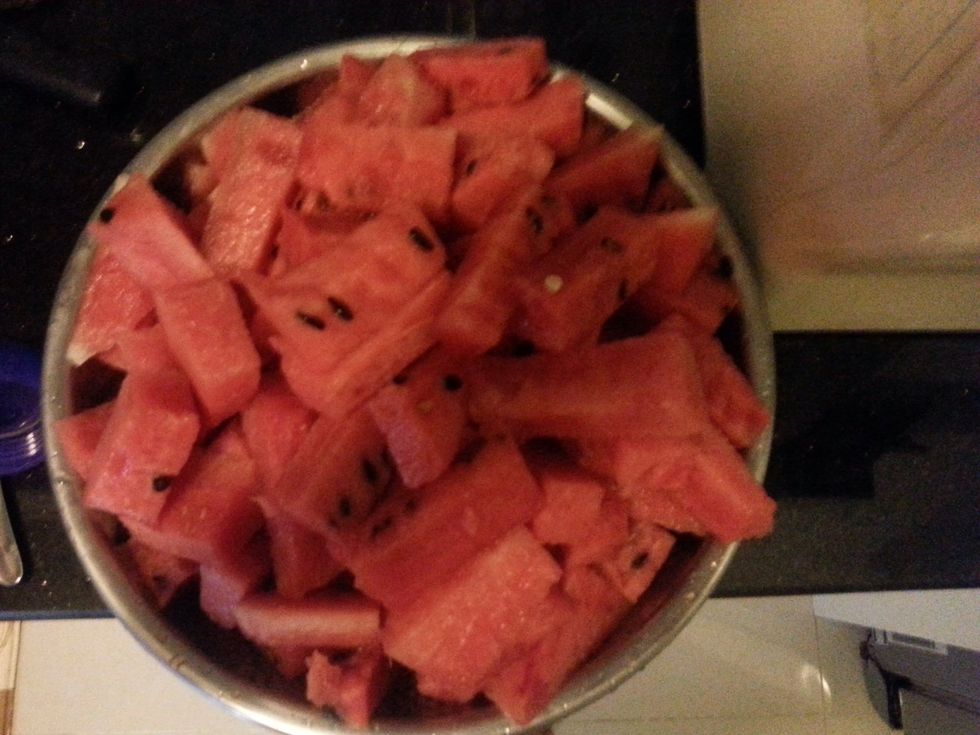 First, cut up the watermelon. You might want an adult to help you if you aren't one. If you don't want the seeds in the drink, take them out. I have them there because I have a special blender.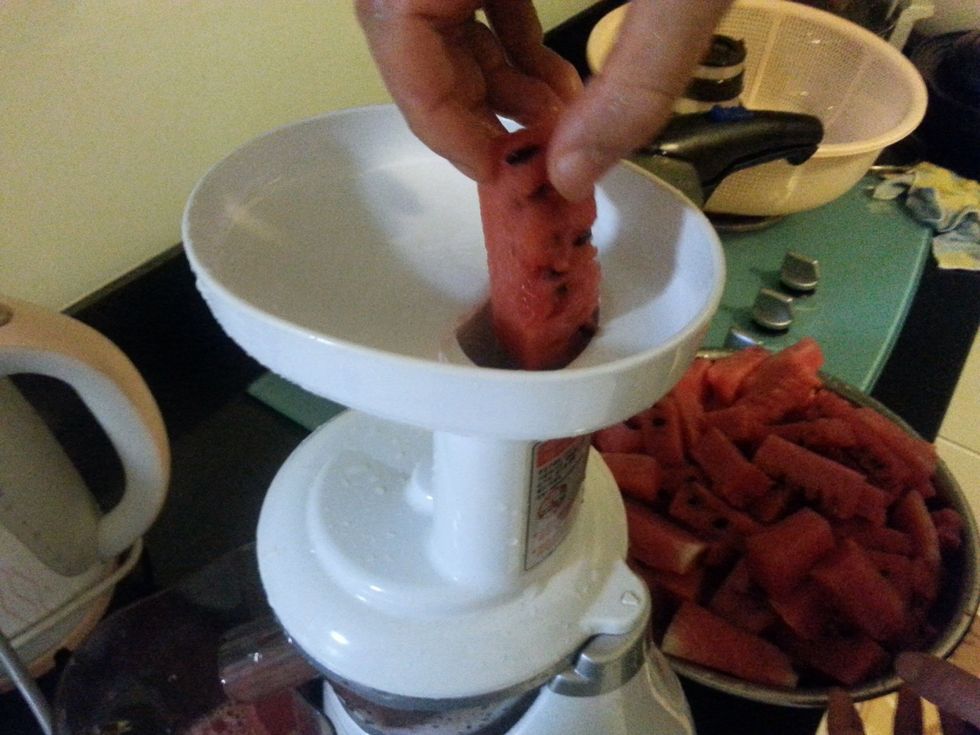 Second, put the cut pieces into the blender. Wait for the watermelon to blend fully.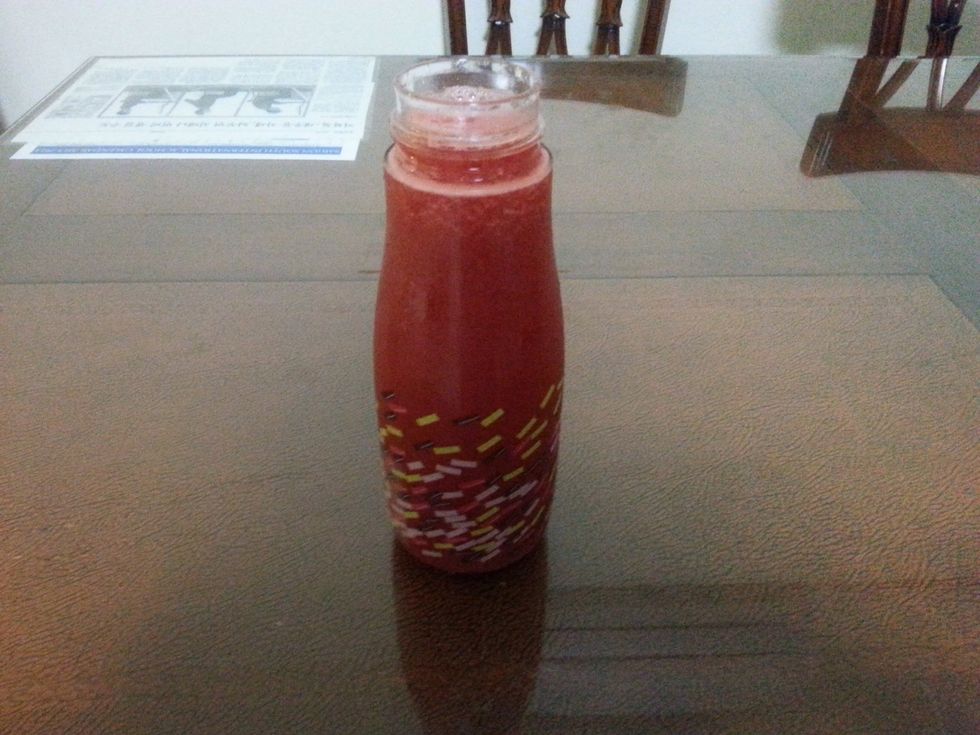 Third, pour the contents into the bottle/cup. If you made too much, just simply drink it or pour the rest into another bottle.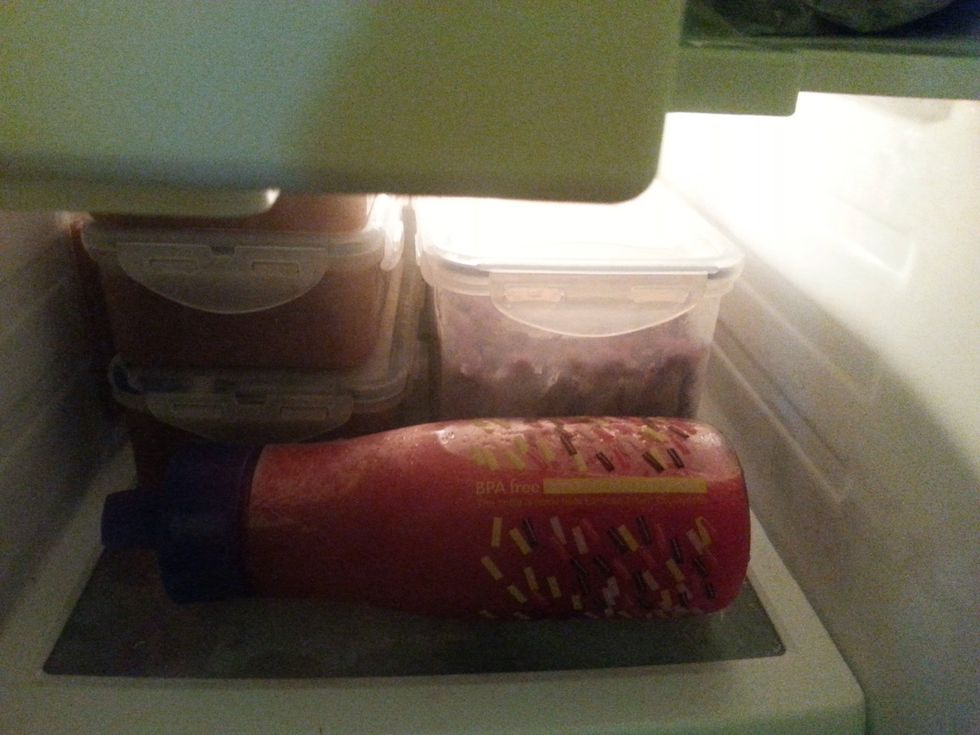 Then, put it in the freezer that is about -20 degrees celsius for about four hours. Not more than that, because then it will just be a cylindrical block of ice.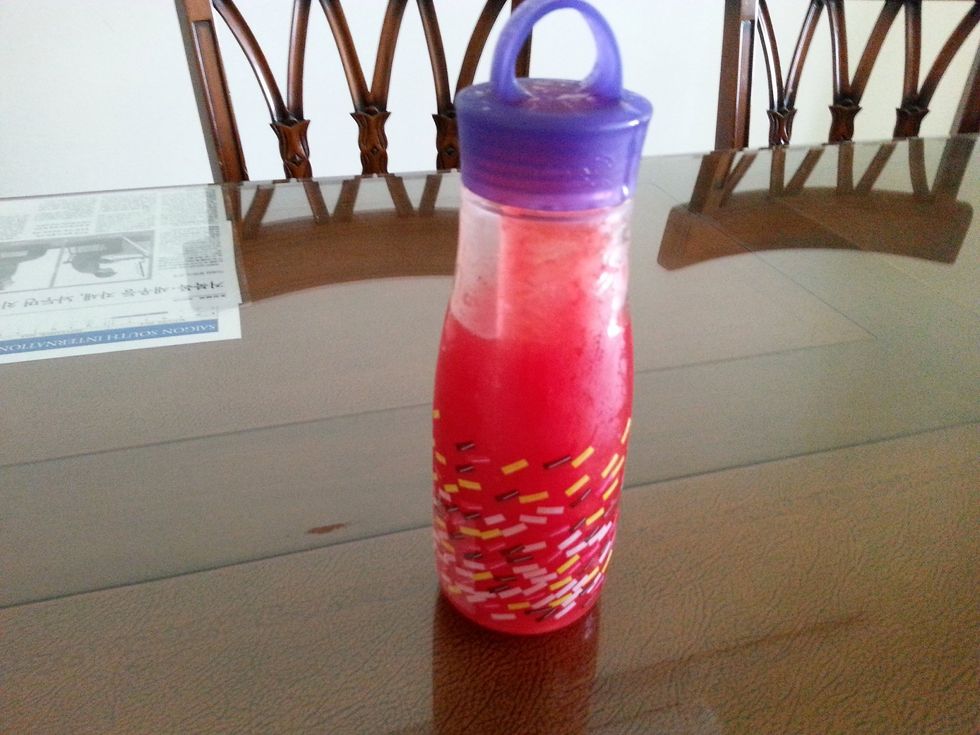 Next, after the four hours pass, take the bottle/cup out of the freezer and open the lid.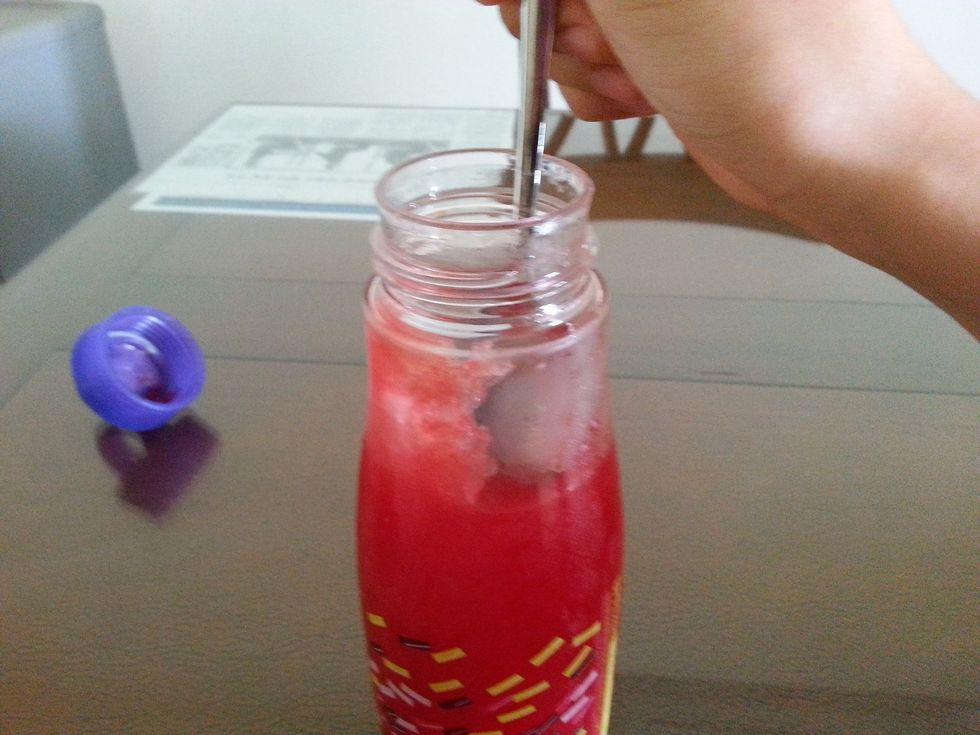 Then, use the spoon to shred the half frozen pieces if ice.
Finally, put the straw in, and enjoy!
The creator of this guide has not included ingredients