A fresh variation of christmas salad, as served in Czech Republic.
5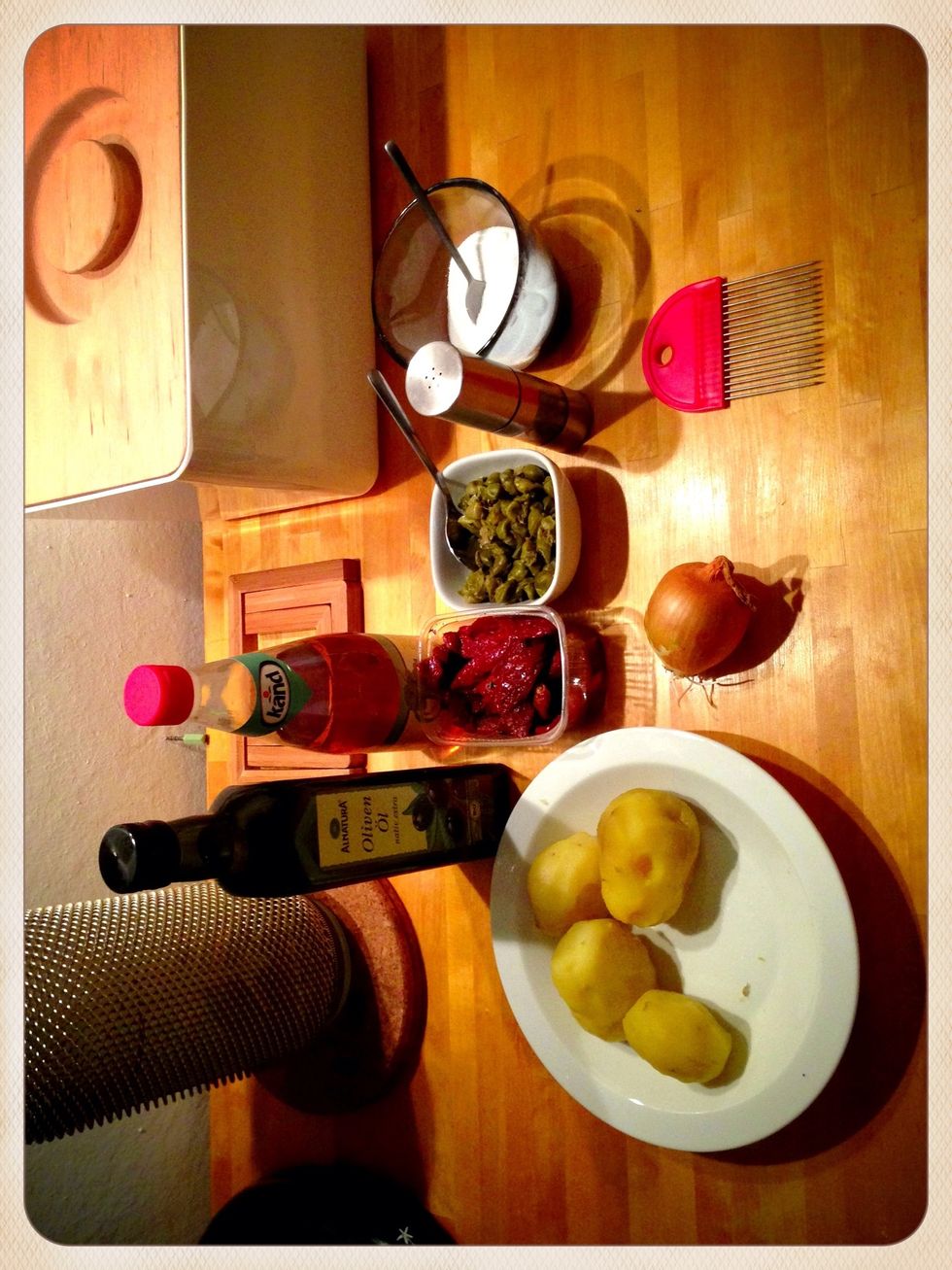 All of the ingredients ready!
Cook the potatoes in their peel. The taste is rather different than if you cook them peeled! Afterwards remove the peel using the coffee spoon.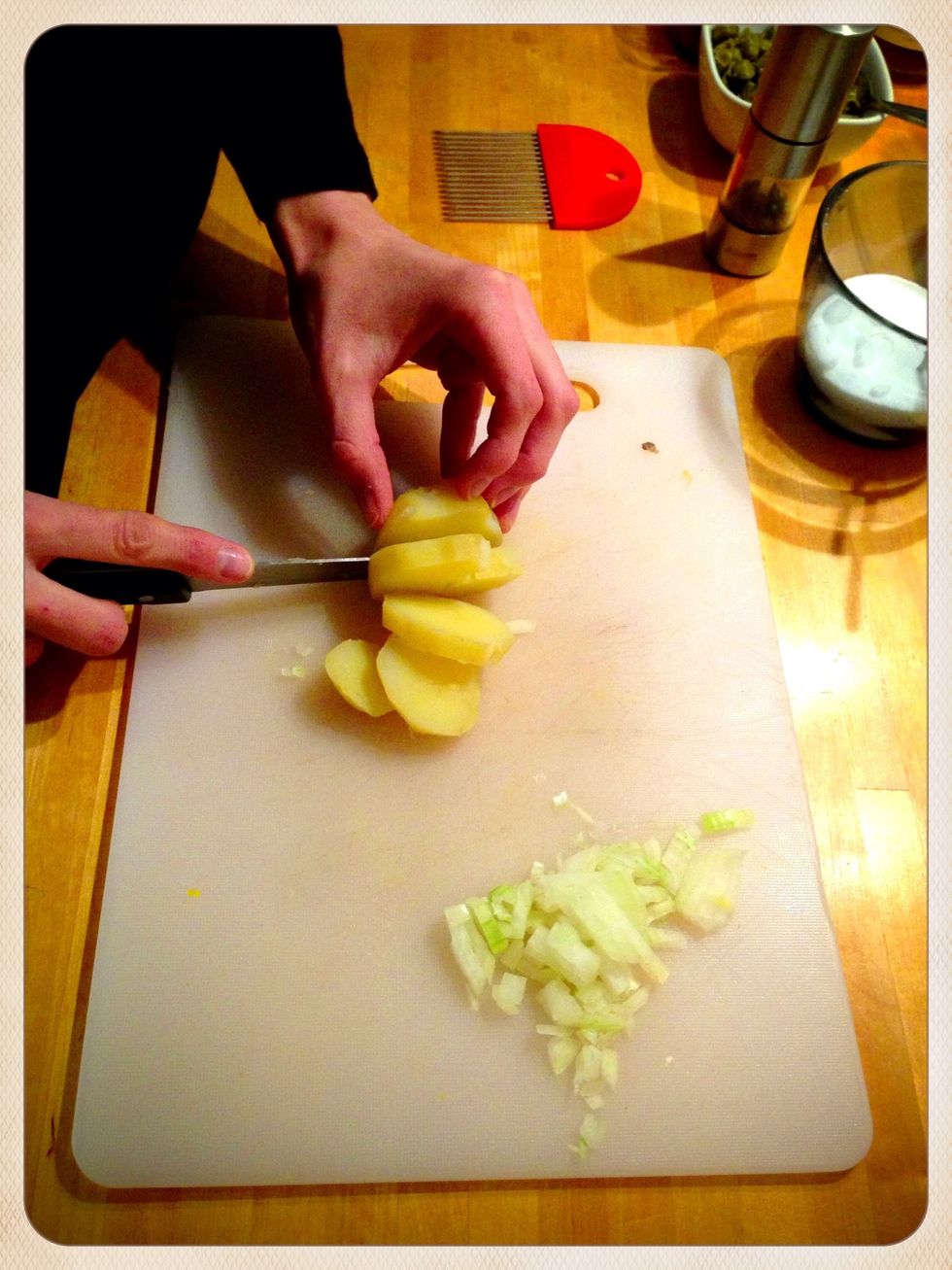 Cut the potatoes like that.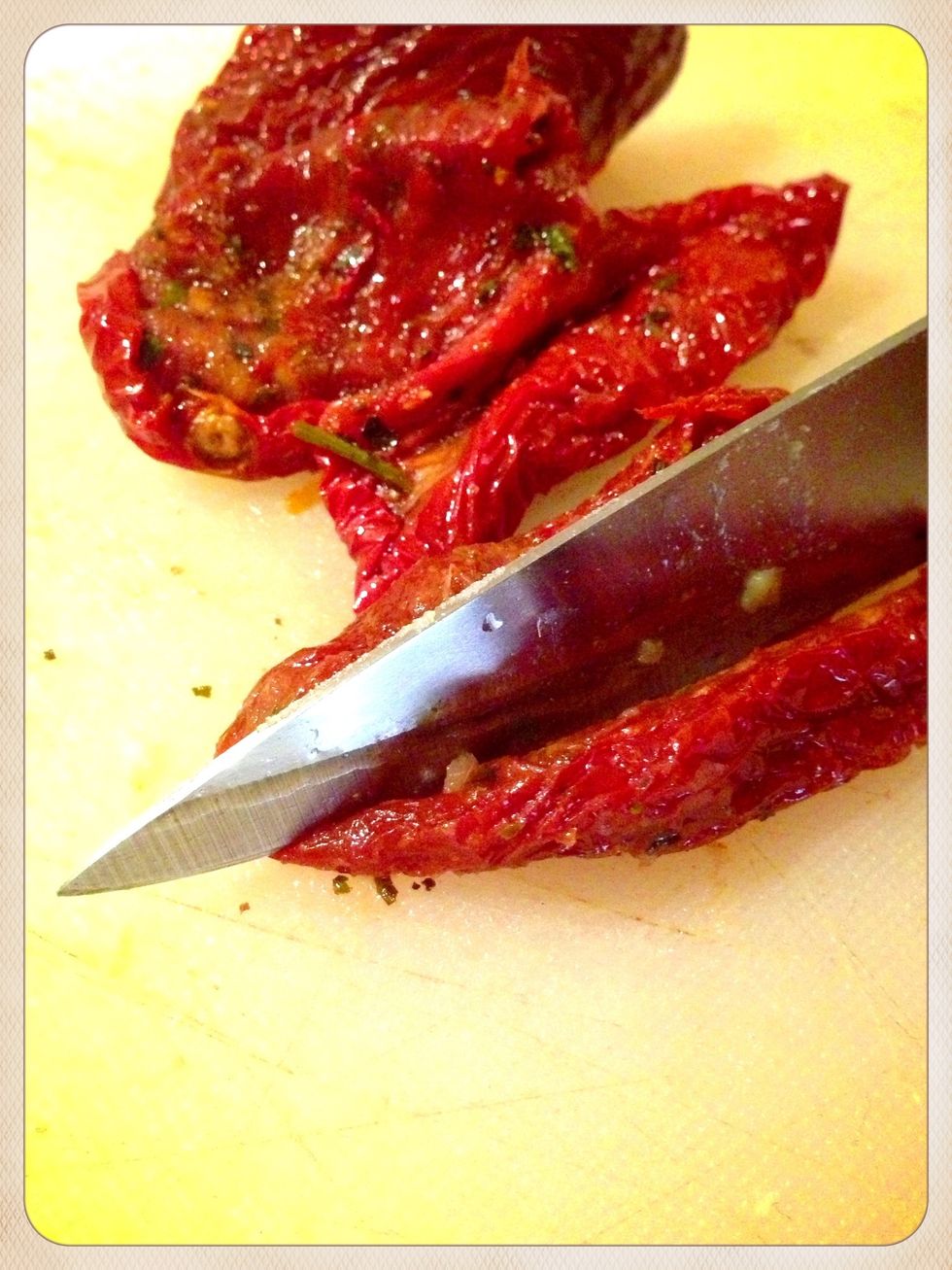 Cut the dried tomatoes to small pieces.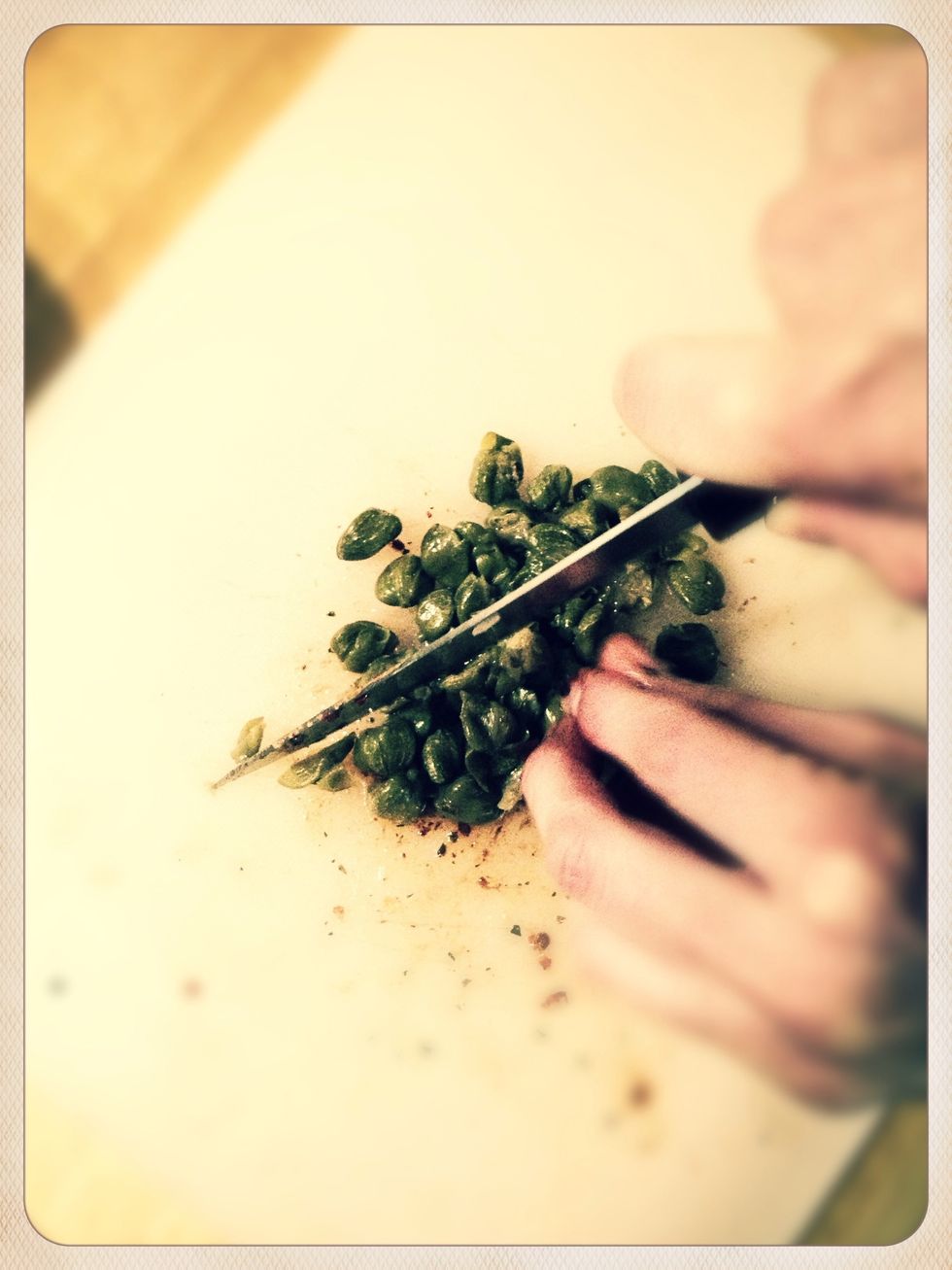 Capar fruit is also smashed to small pieces!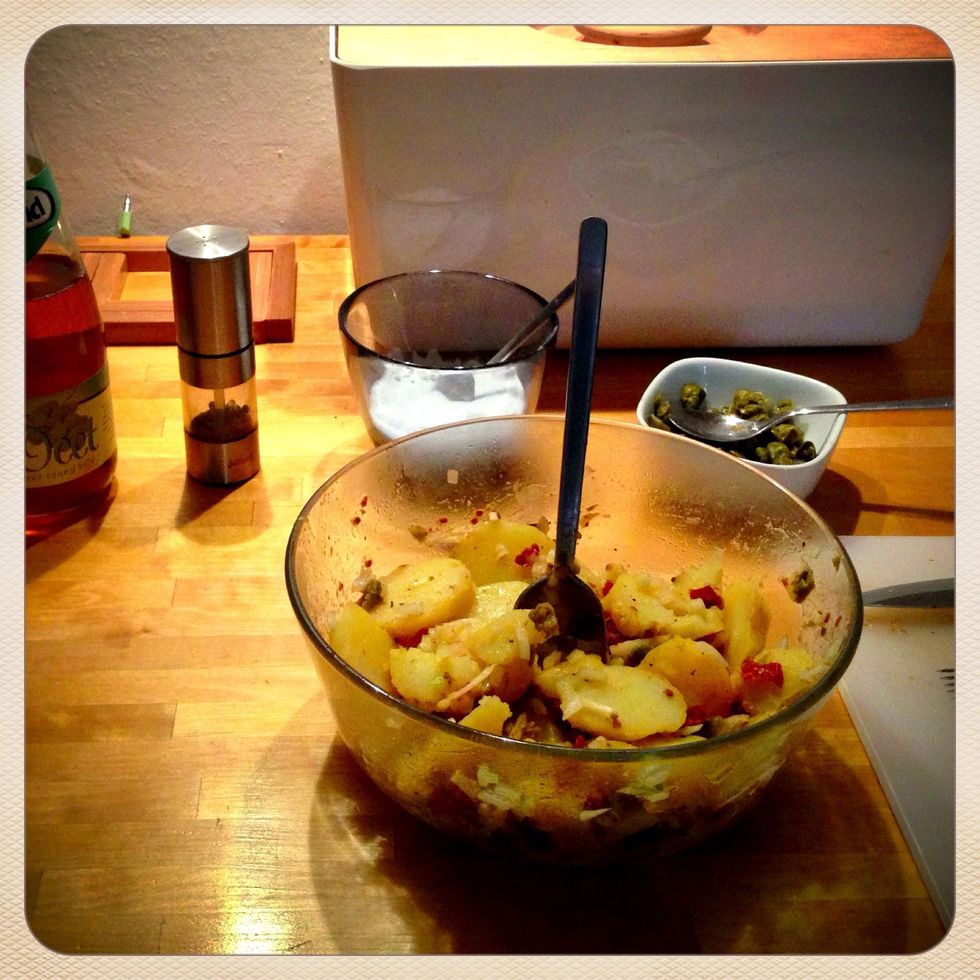 You are now all set! Put the salad into the freezer, because it's best served cold!
100.0g Capar fruit
1.0 Onion
5.0 Potato
6.0 Dried tomato
Salt
Pepper
Wine vinegard
Olive oil