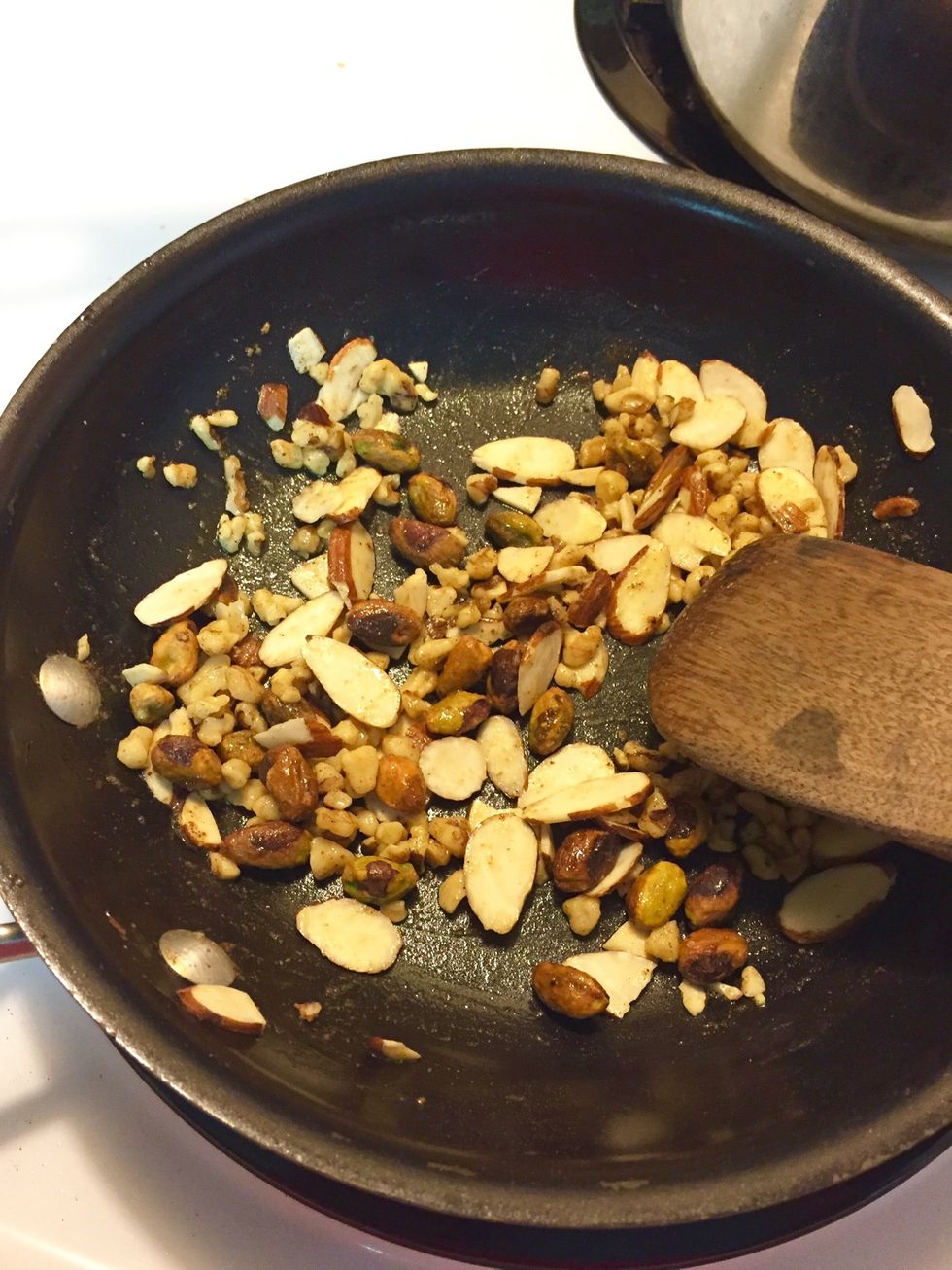 1) add butter, paprika, cayenne and agave to non stick skillet. 2) when butter has melted, add nuts. toast and toss til butter mixture has been absorbed by nuts. 3) set aside to cool.
1) heat pan, then add olive oil. 2) when oil is hot, add shrimp, sprinkle with salt and pepper and sauté til pink and opaque. 3) set aside to cool.
1) place pomegranate seeds in a fine mesh strainer, press with pestle or back of spoon to release juice.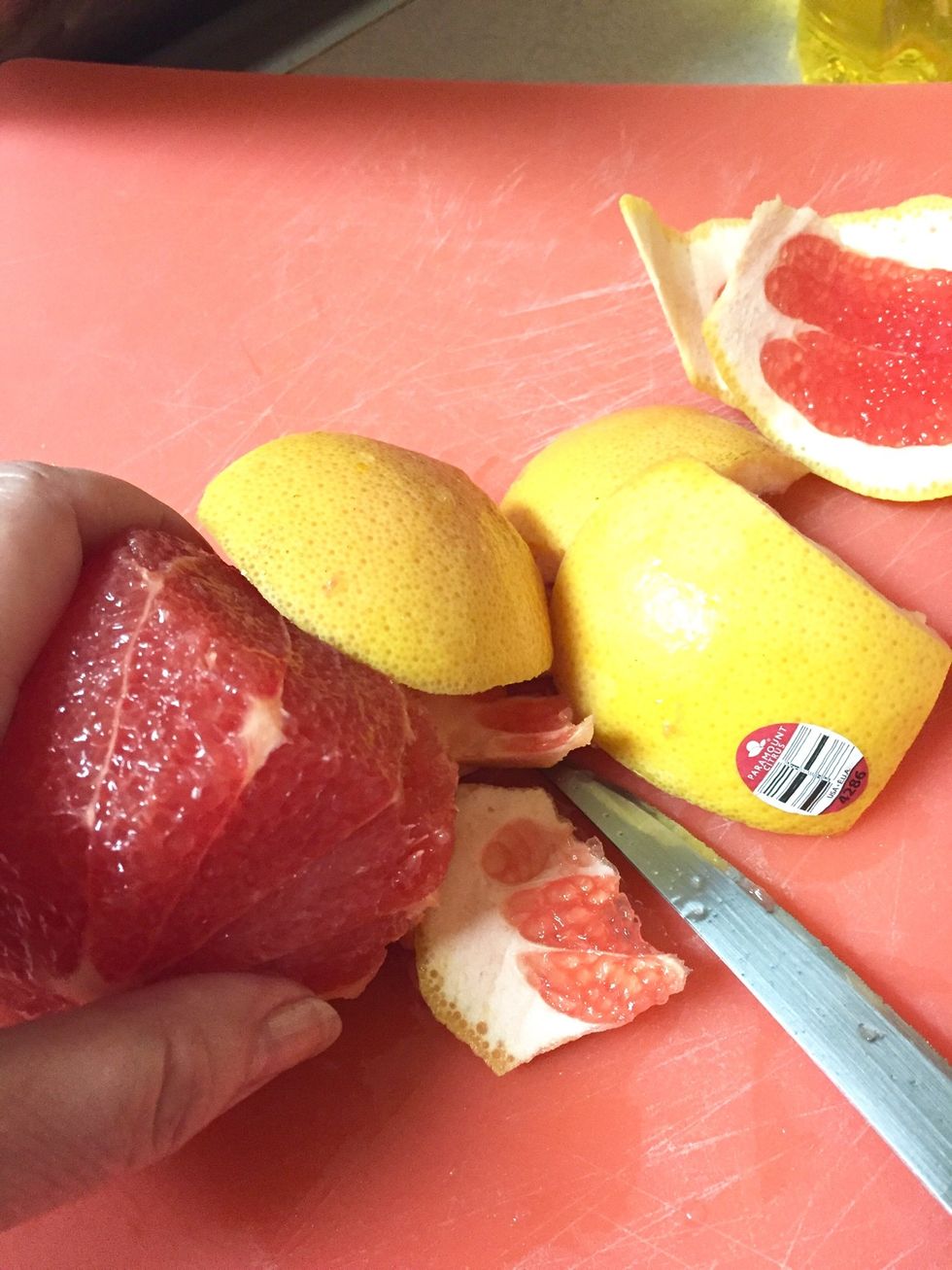 1) use a knife to remove skin from grapefruit.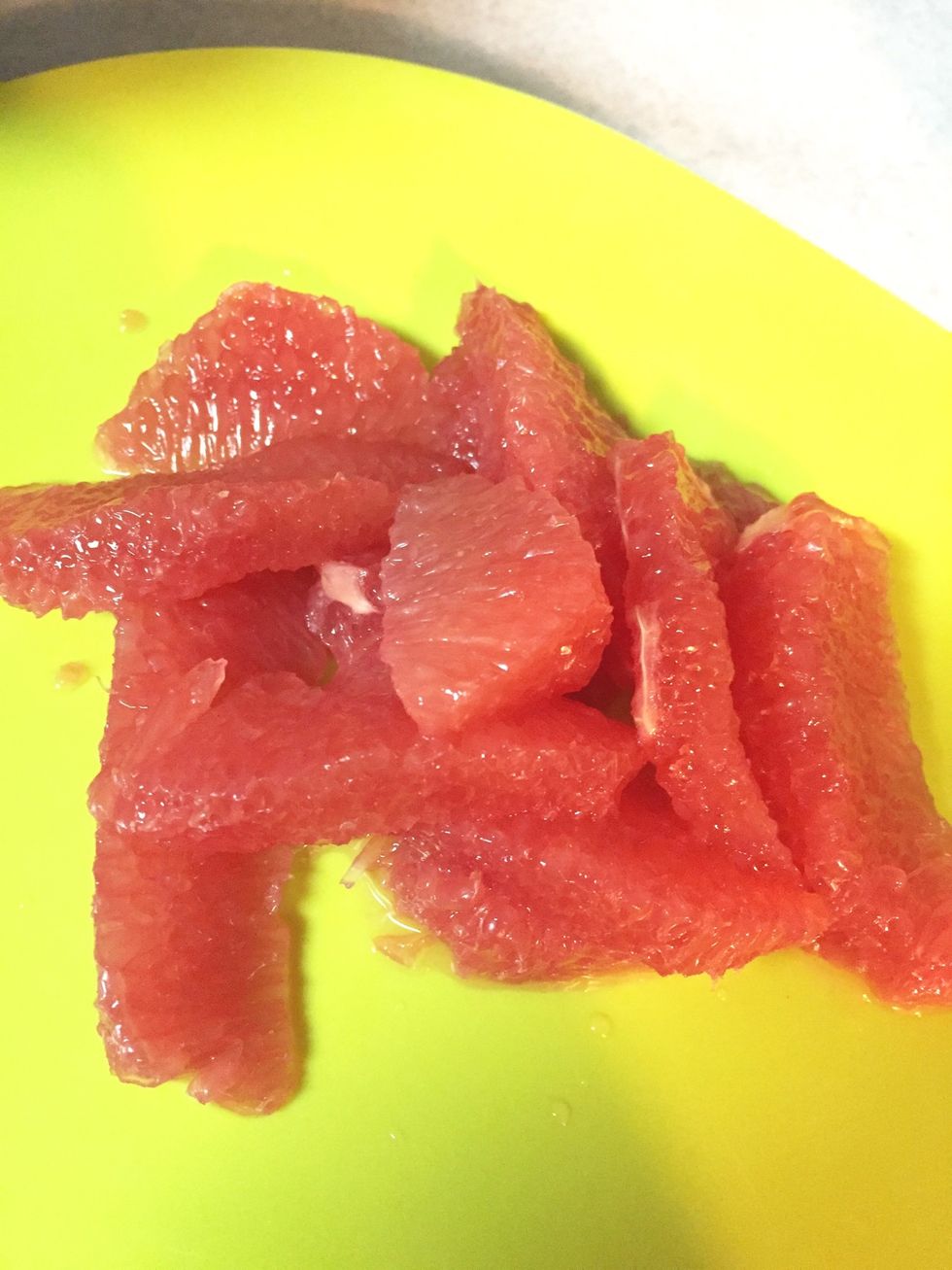 1) supreme grapefruit over bowl with pomegranate juice to capture juice as you work. 2) taste juice blend and if needed, add more grapefruit juice by squeezing what's left after sections are removed.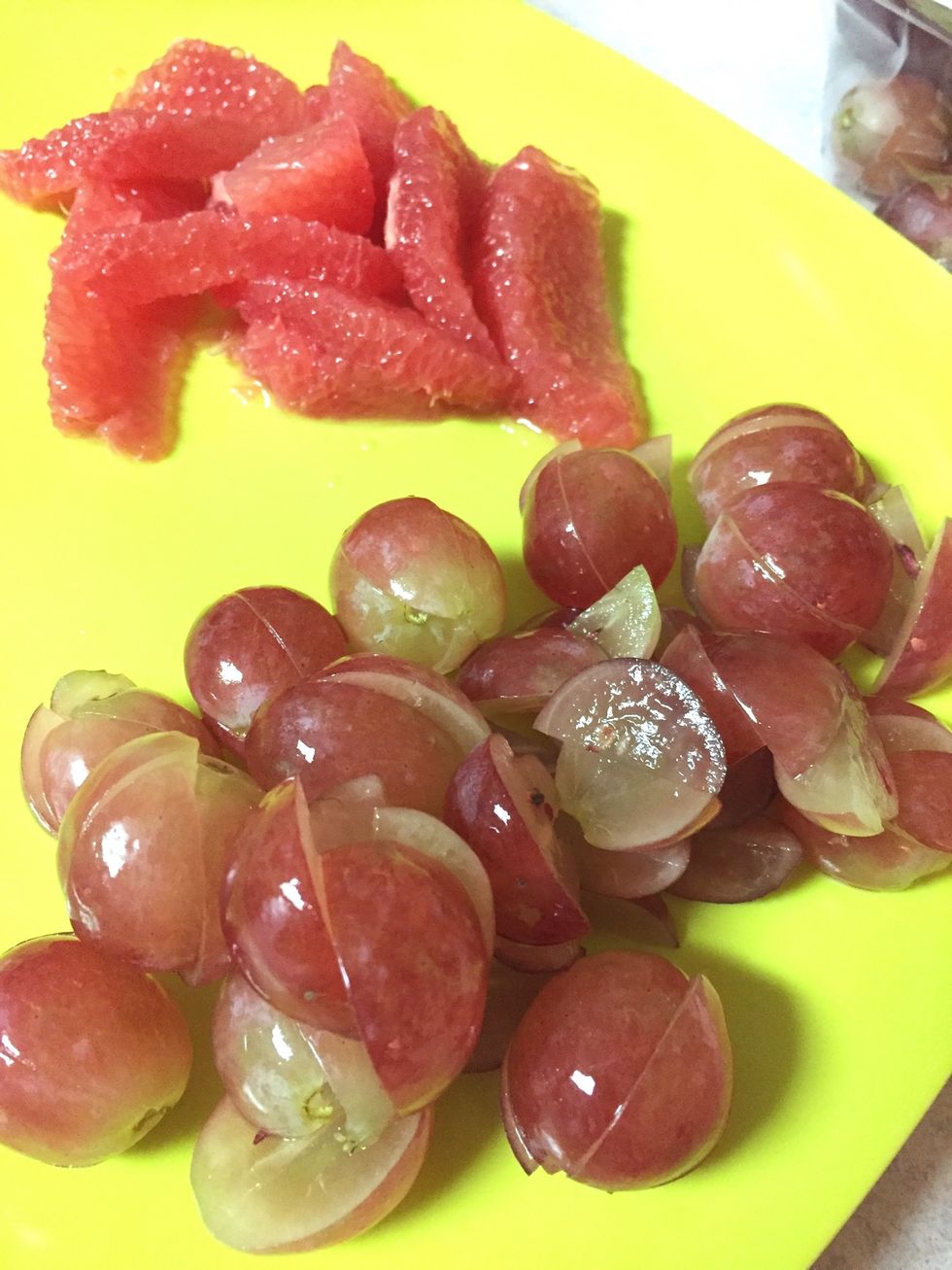 1) quarter grapes.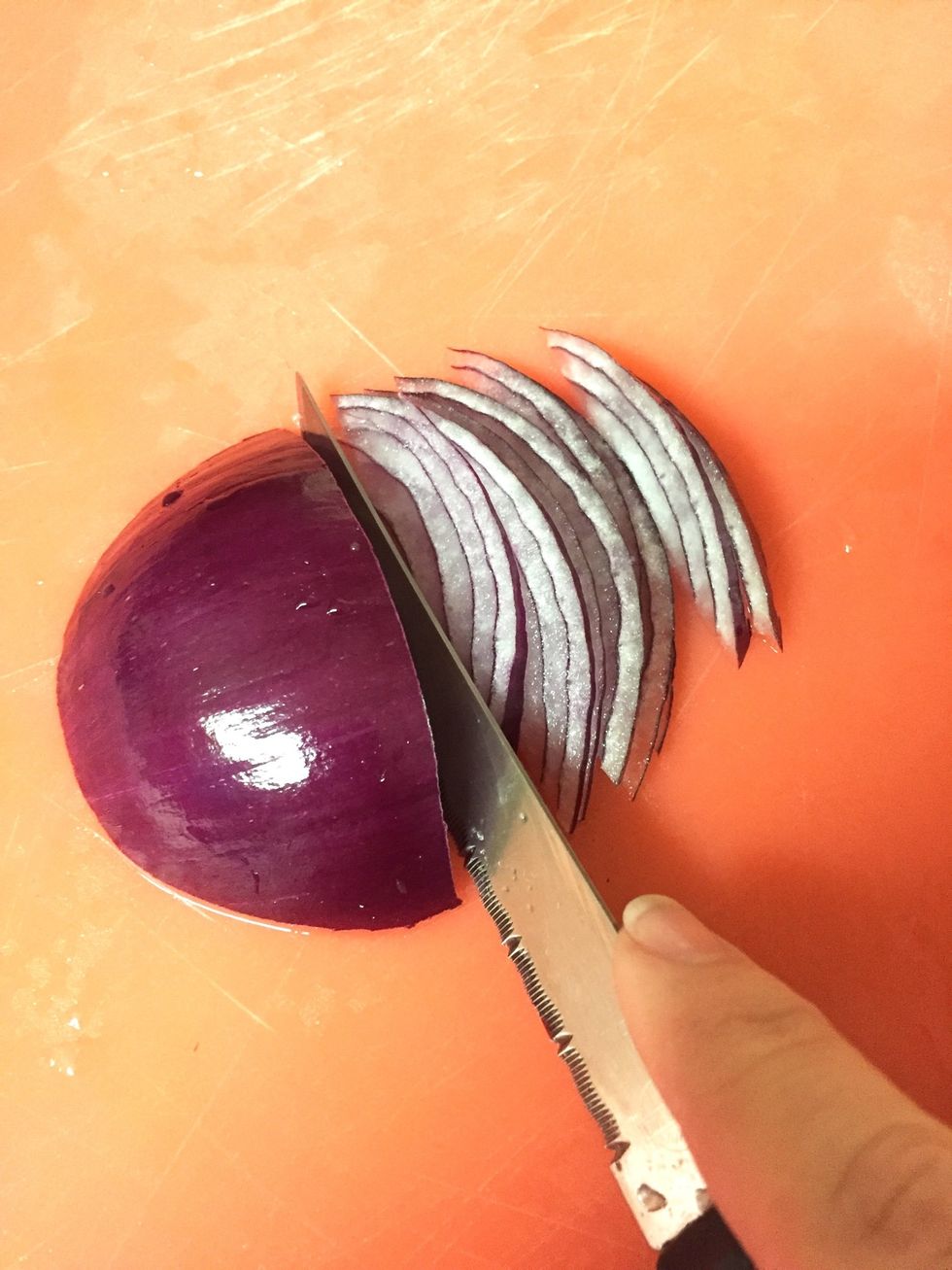 1) thinly slice red onion.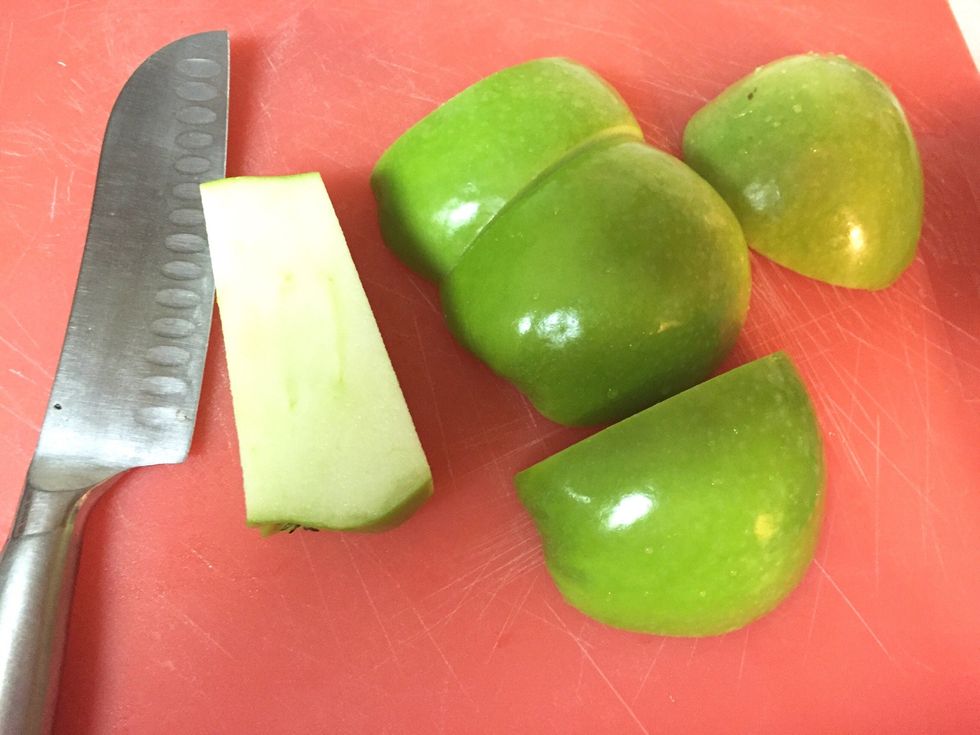 1) slice large pieces of apple off from around core.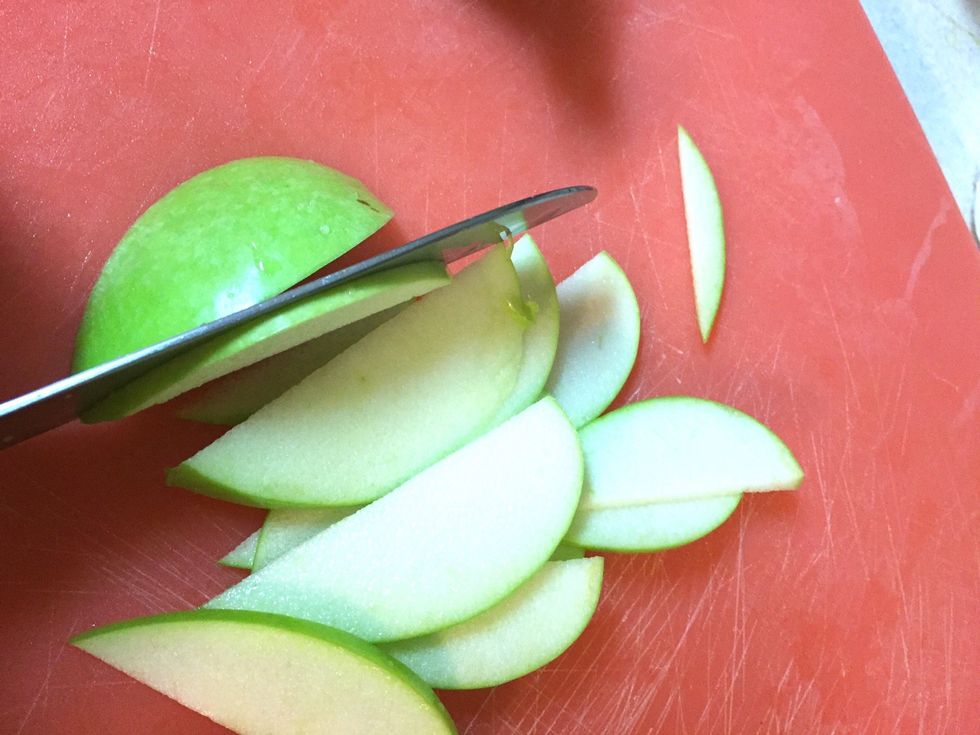 1) thinly slice apples.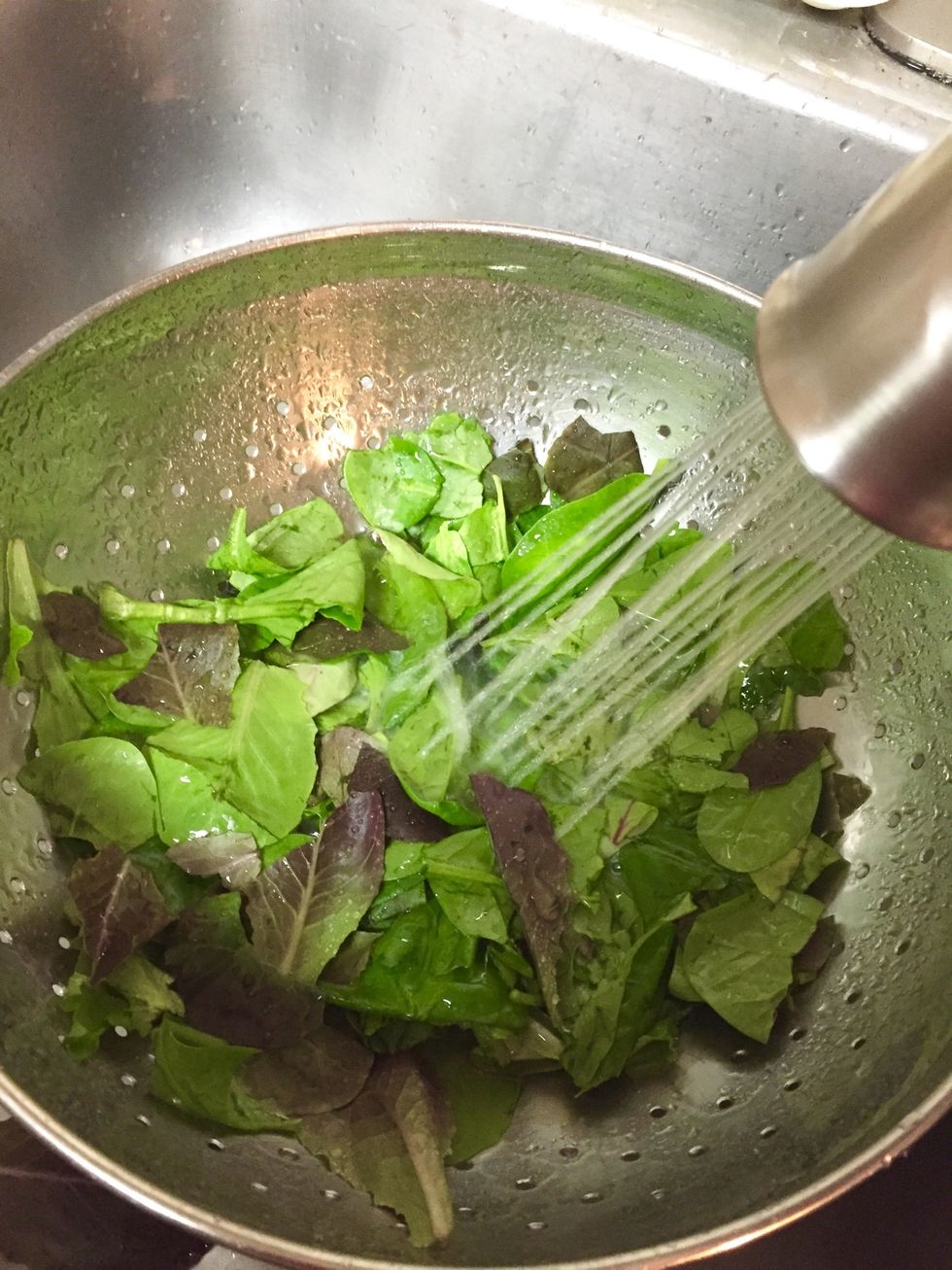 1) rinse lettuces. 2) dry in salad spinner.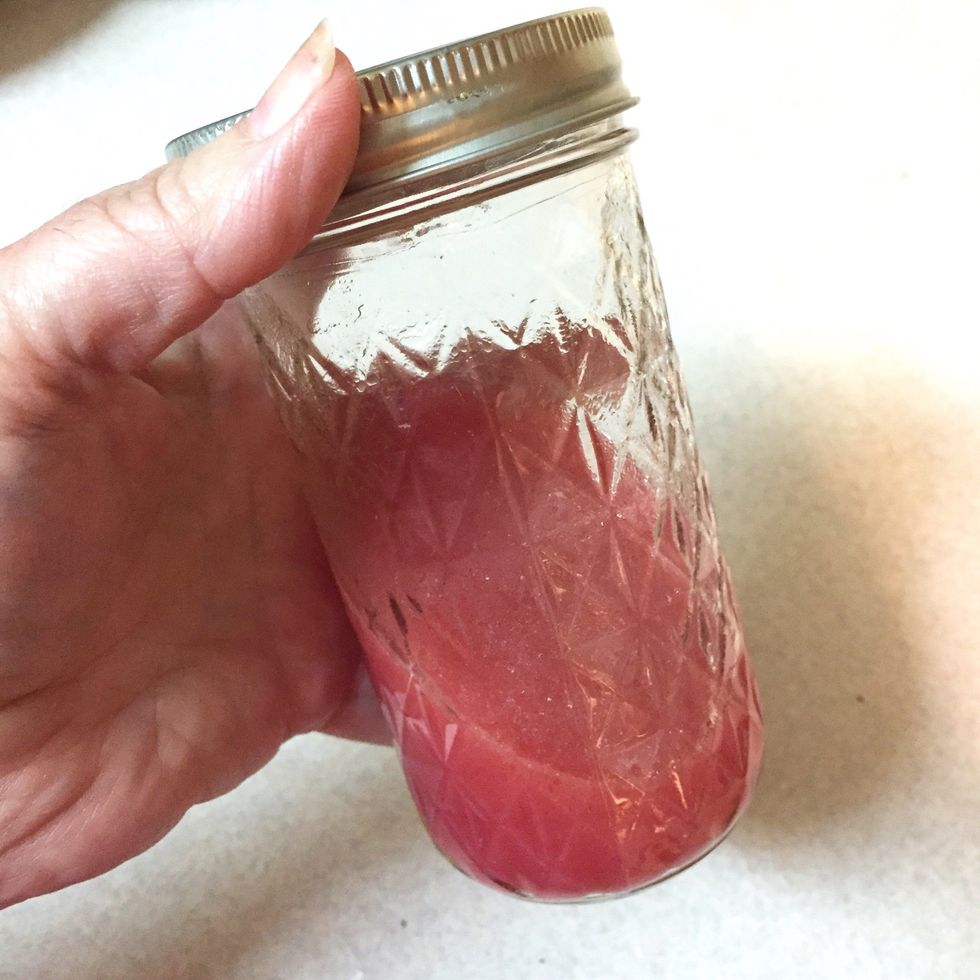 1) mix juice, oil, vinegar, salt and garlic powder in jar and shake to blend dressing.
1) place greens & onions in a bowl, toss with dressing, then place on plate. 2) arrange apples & grapefruit slices; sprinkle grapes around edges. 3) add shrimp to center, then sprinkle on nuts.
1/2c nuts: walnut pcs, sliced almonds & pistachios
1T butter
1T agave
2T olive oil
1/2 lb shrimp: peeled & deveined
1/4 c pomegranate seeds
1 sm grapefruit
1/2 cup grapes
1 granny smith apple
1/4 red onion
6 cups sweet green mix
1/2 cup canola oil
1/3 cup white wine vinegar
salt & pepper
1/4 t cayenne
1 t paprika
1/2 t garlic powder
Tami Sanders * Paper Crafter
* i LOVE to craft * scrapbook, paper arts, mix'd media, jewelry, stamp and more. * i design for clearsnap and grafix. * i also teach