This is a twist on a classic Insalata Caprese adding cucumber and onion for a light salad, that is easy to put together. Great for the warm weather to come.
25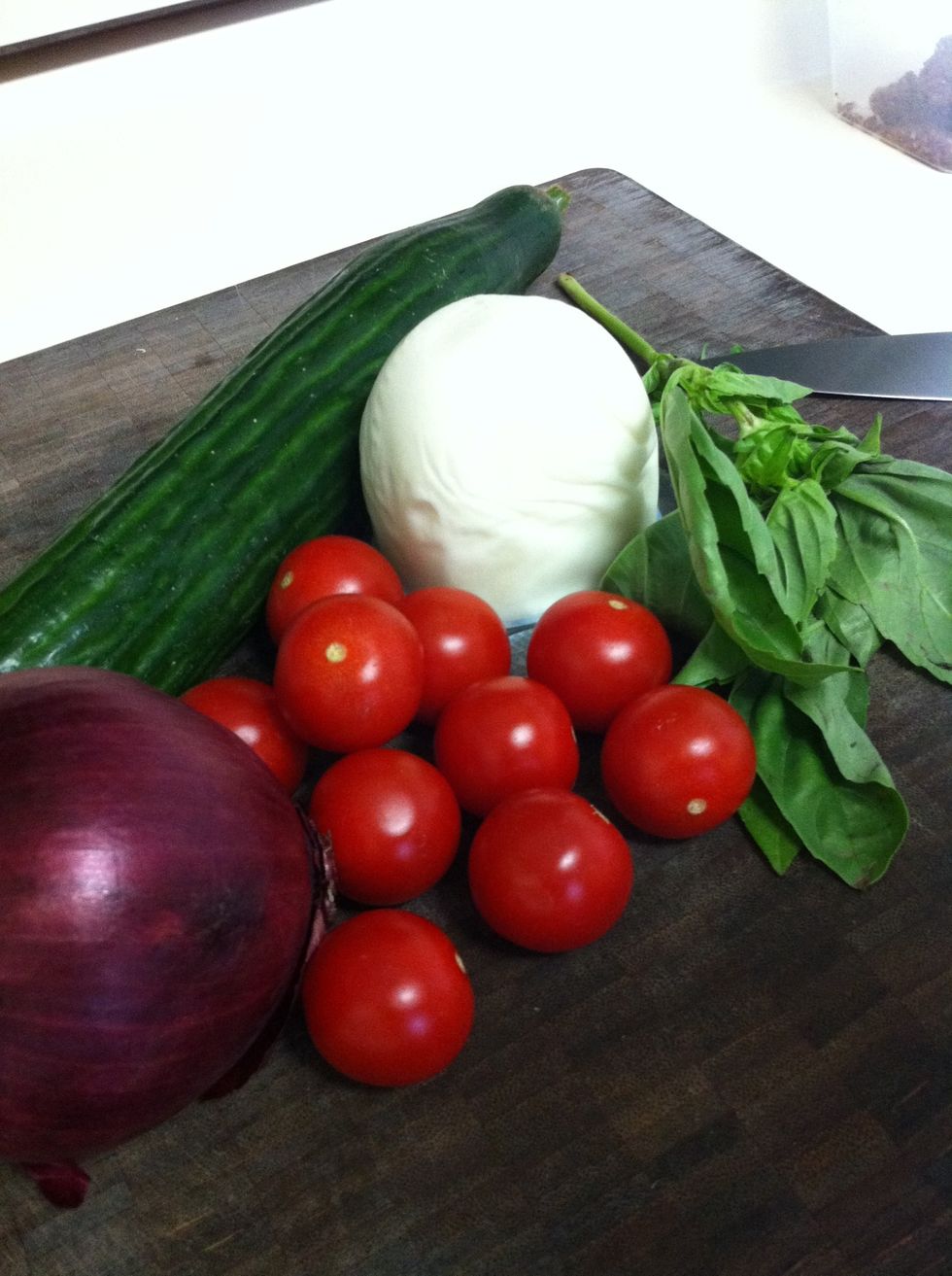 Start with the freshest ingredients possible. Here is all the produce you'll need. Be sure to check the supplies tab for all you need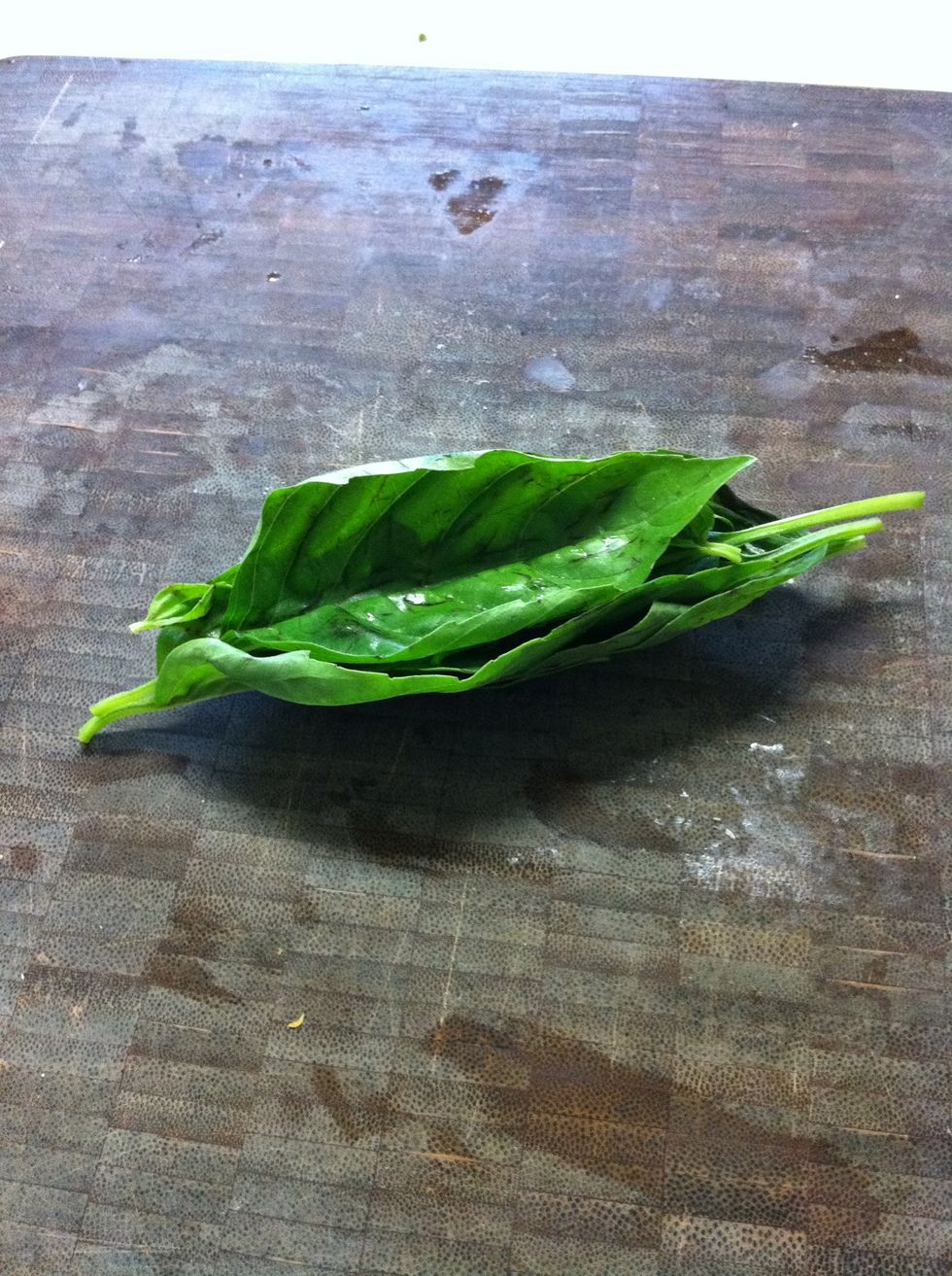 First, cut your basil. We're going to use a method called the "chiffonade cut." Stack your basil leaves on top of each other and roll like a cigar. Then use your knife to cut into thin strips.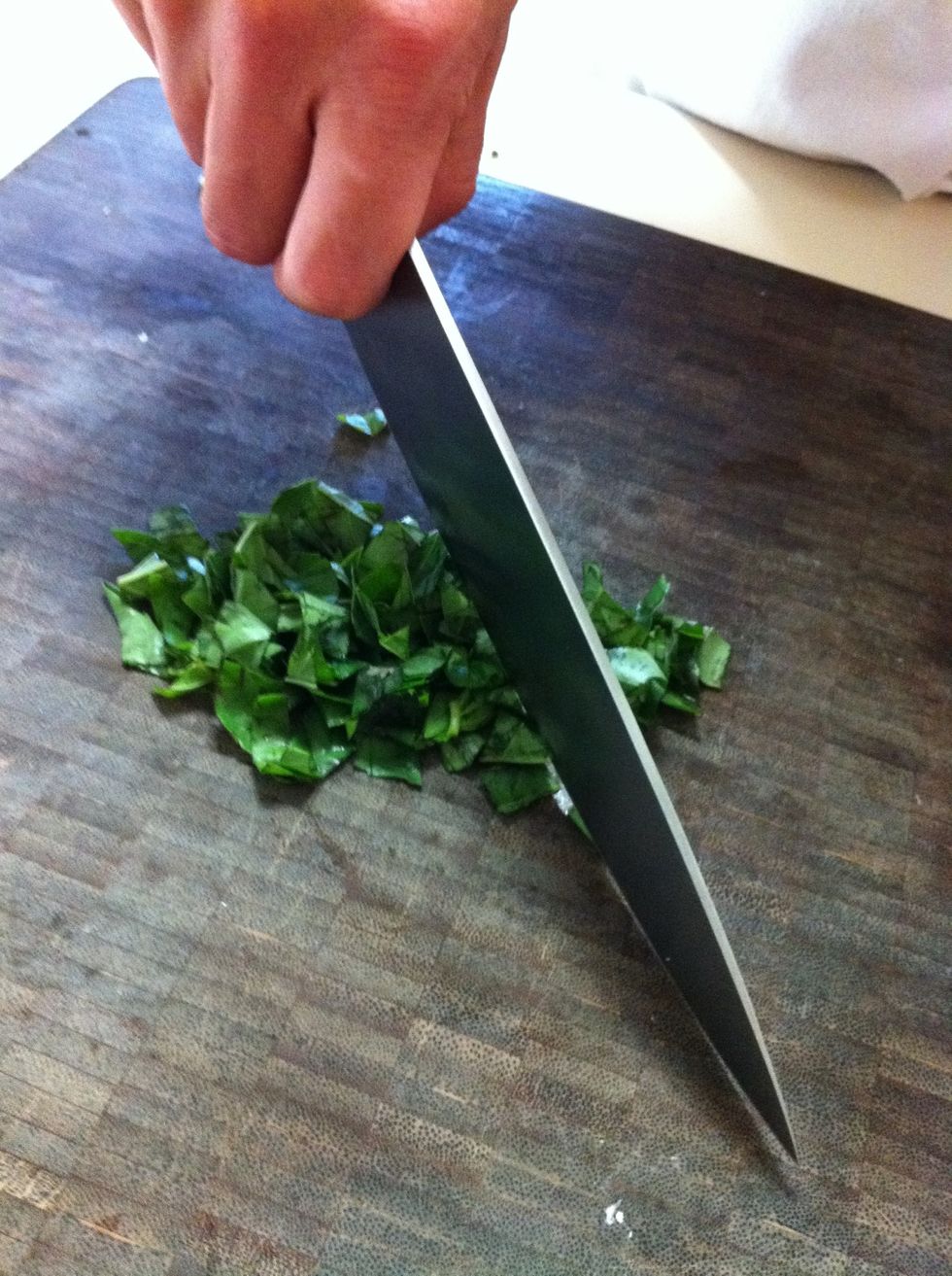 After, we chop a few times through to get a finer cut.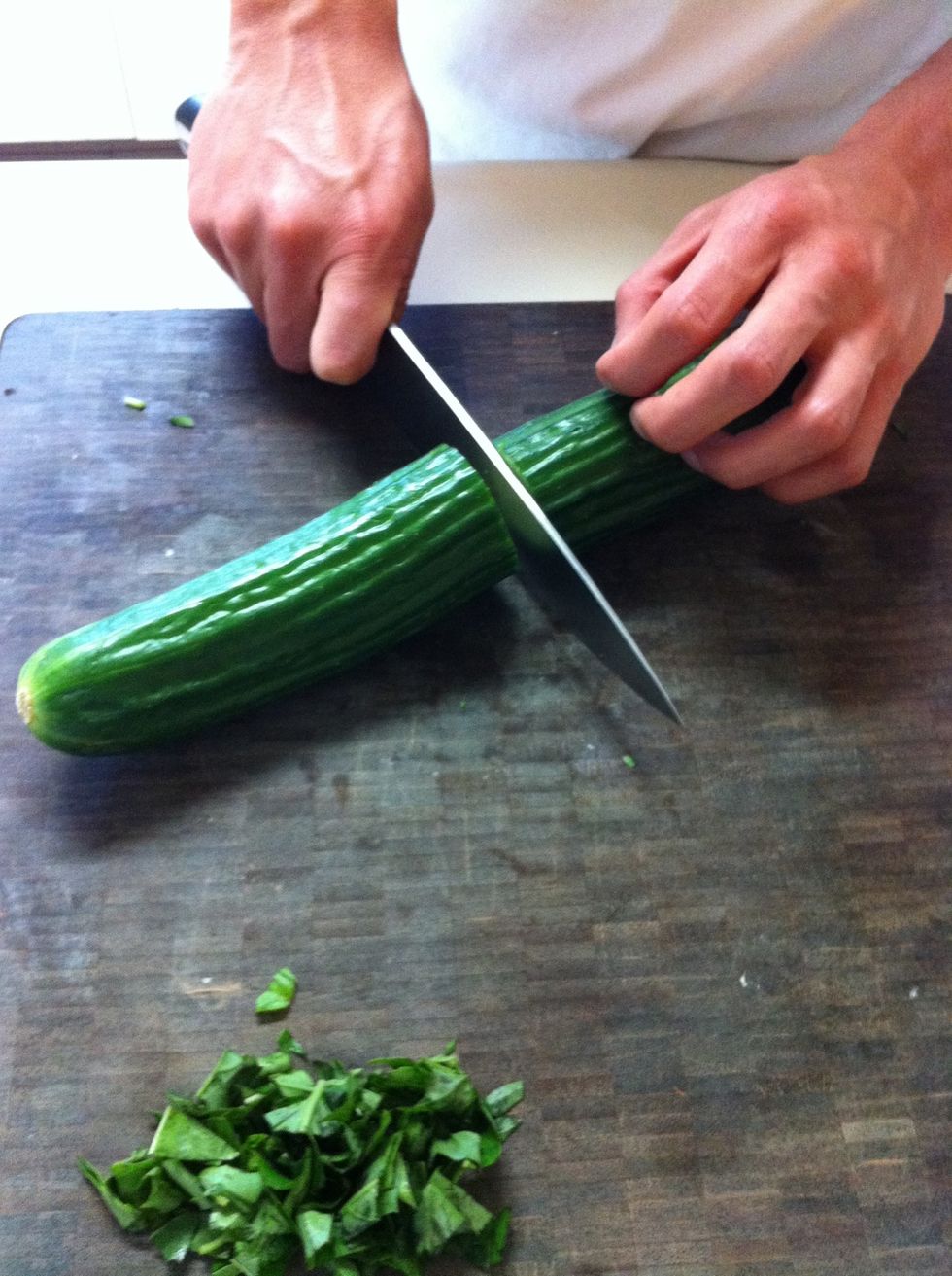 Next, half your English cucumber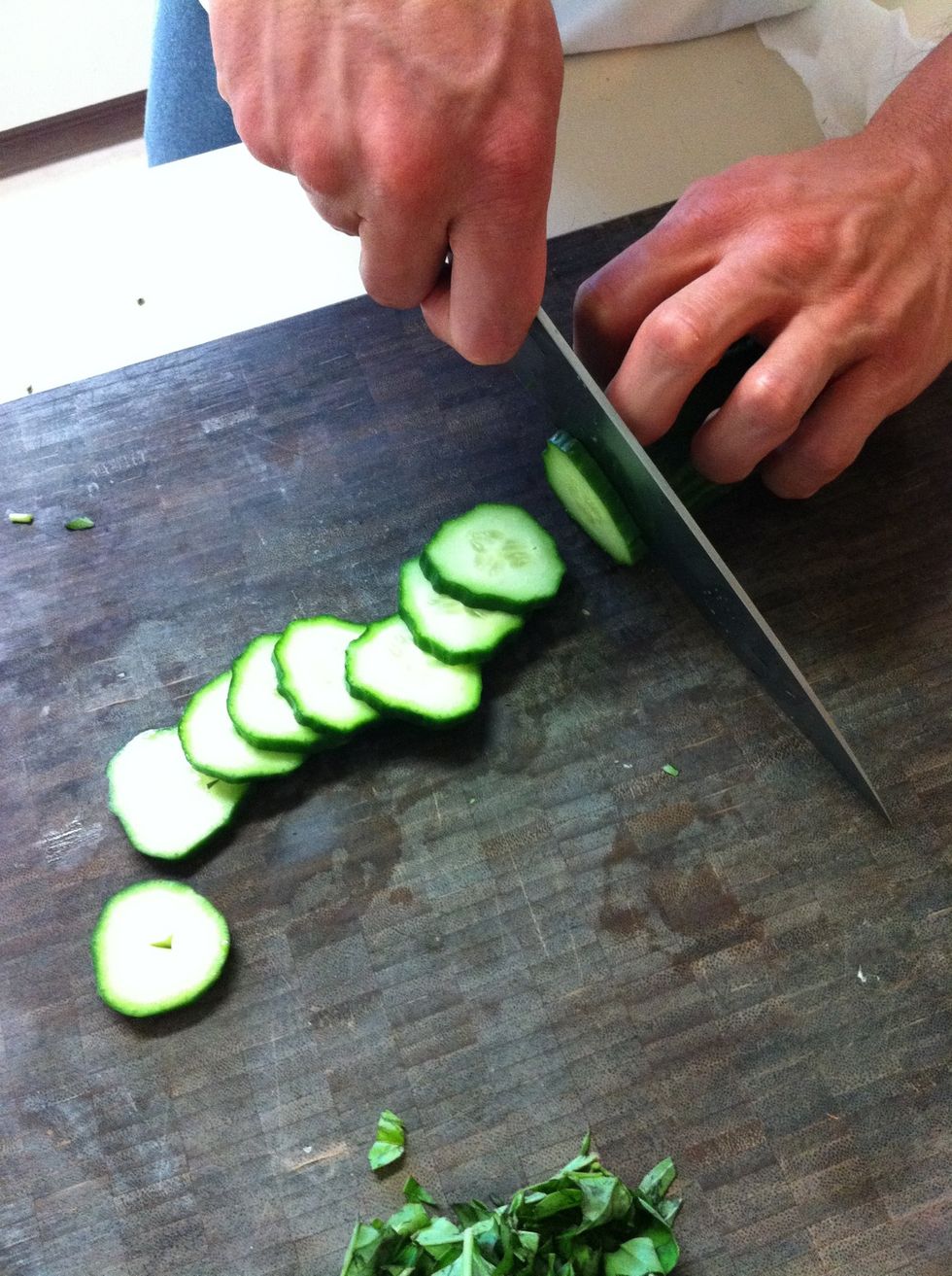 Slice into thin pieces. These are about an eighth of an inch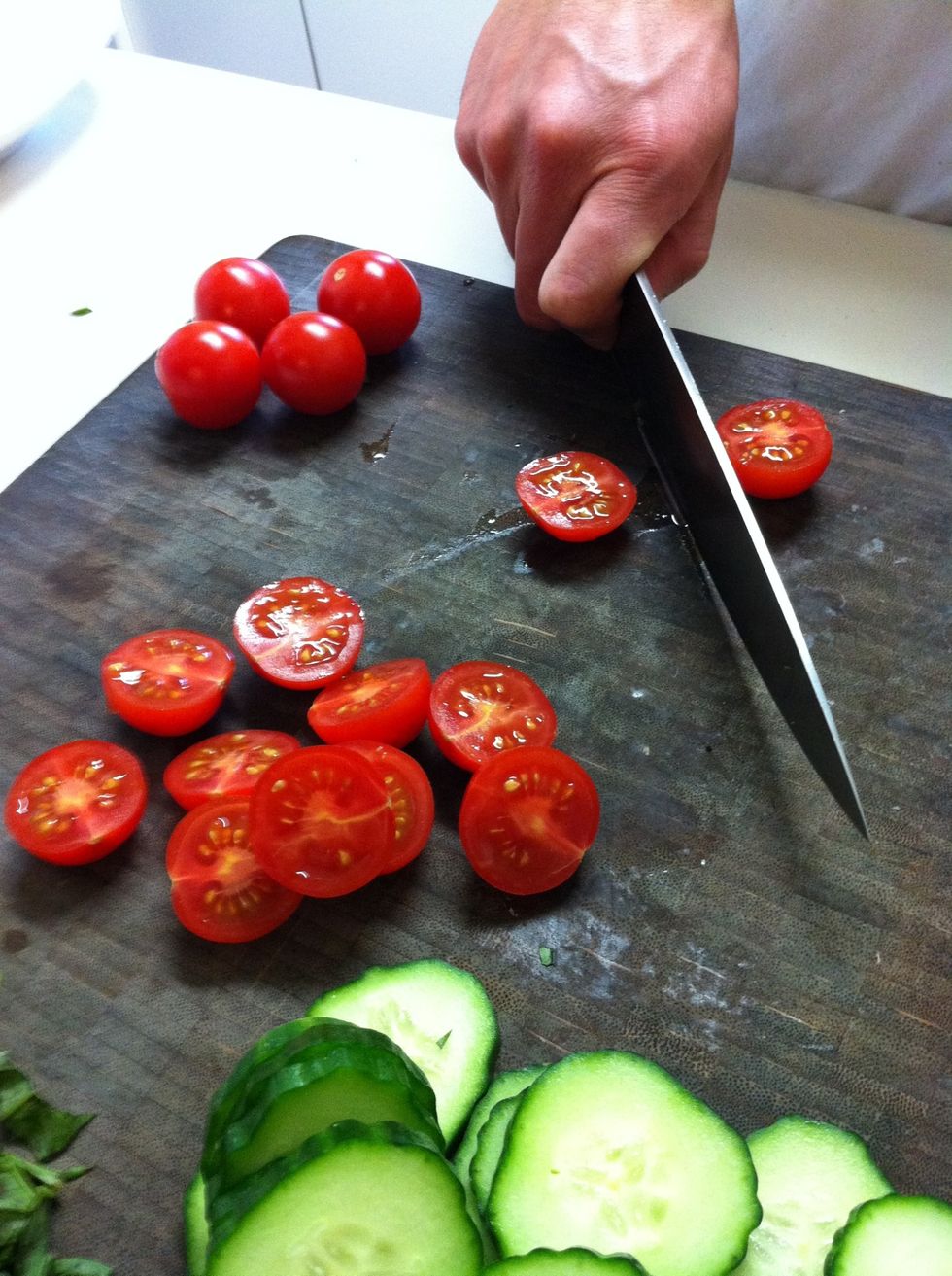 Now half the tomatoes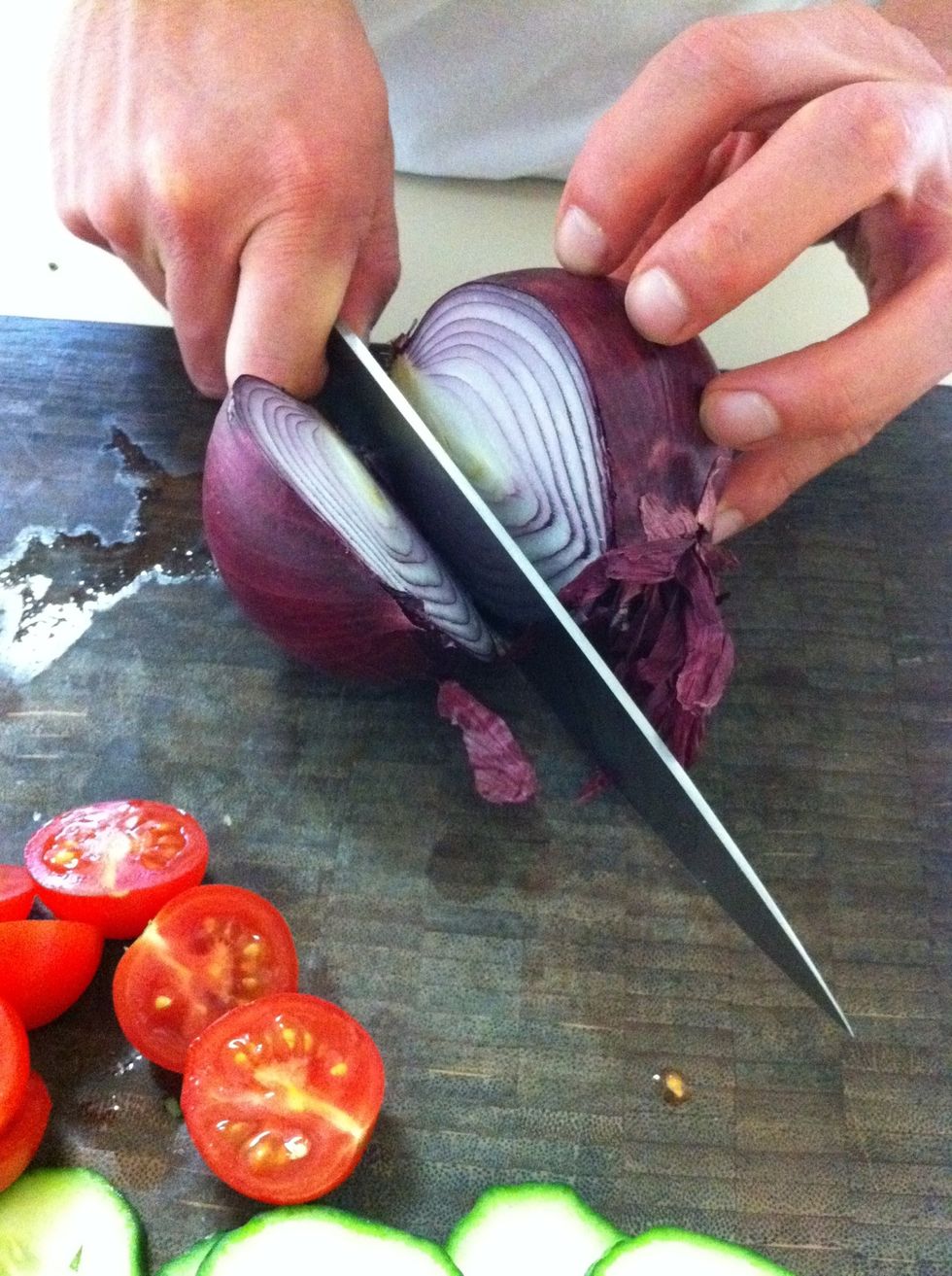 Next, cut the tip off your onion but be sure to leave the root on. Then cut your onion in half, right through the center of the root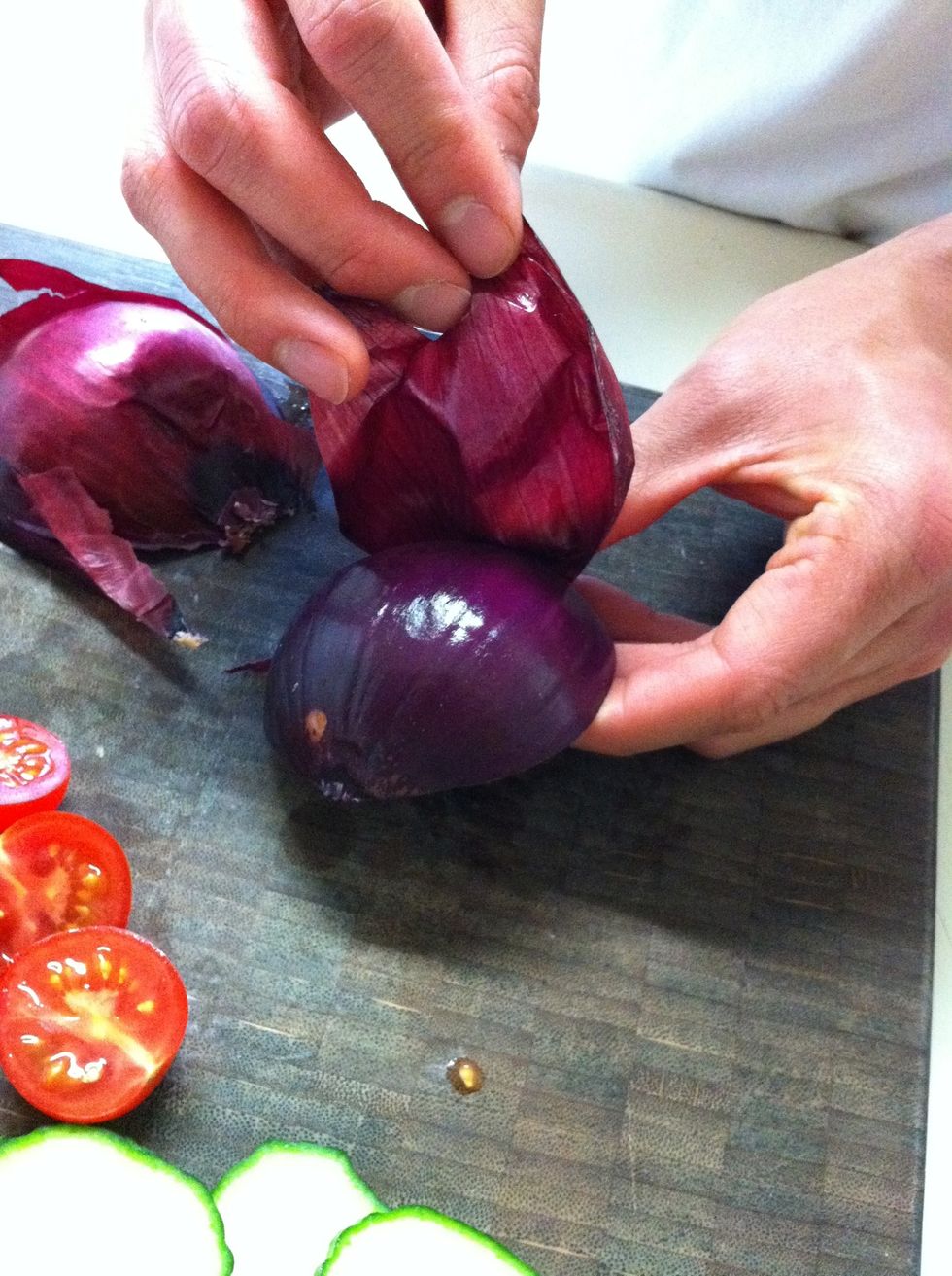 Peel the onion half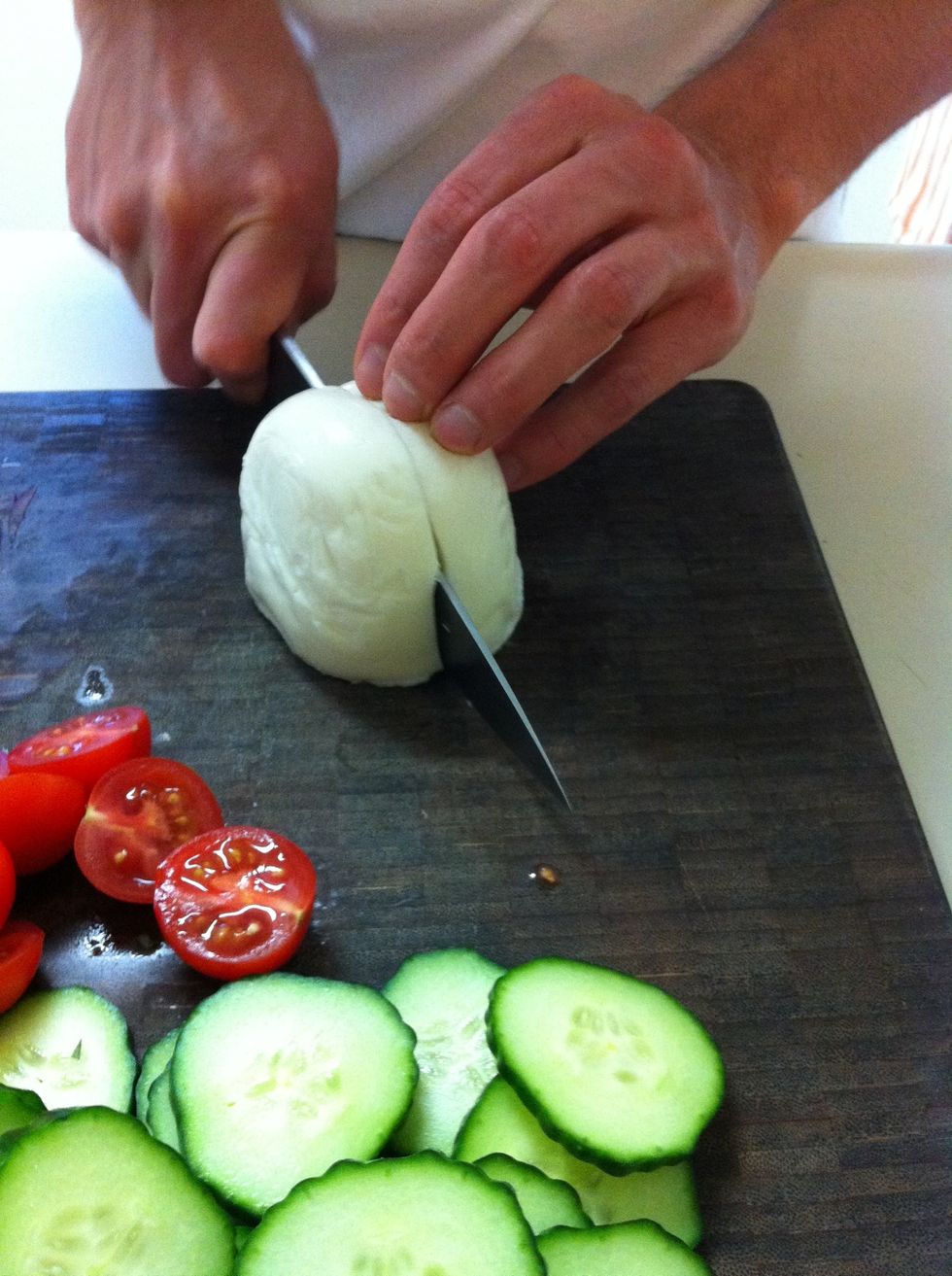 Now for the mozzarella. We have an 8 oz ball and were only going to use half for now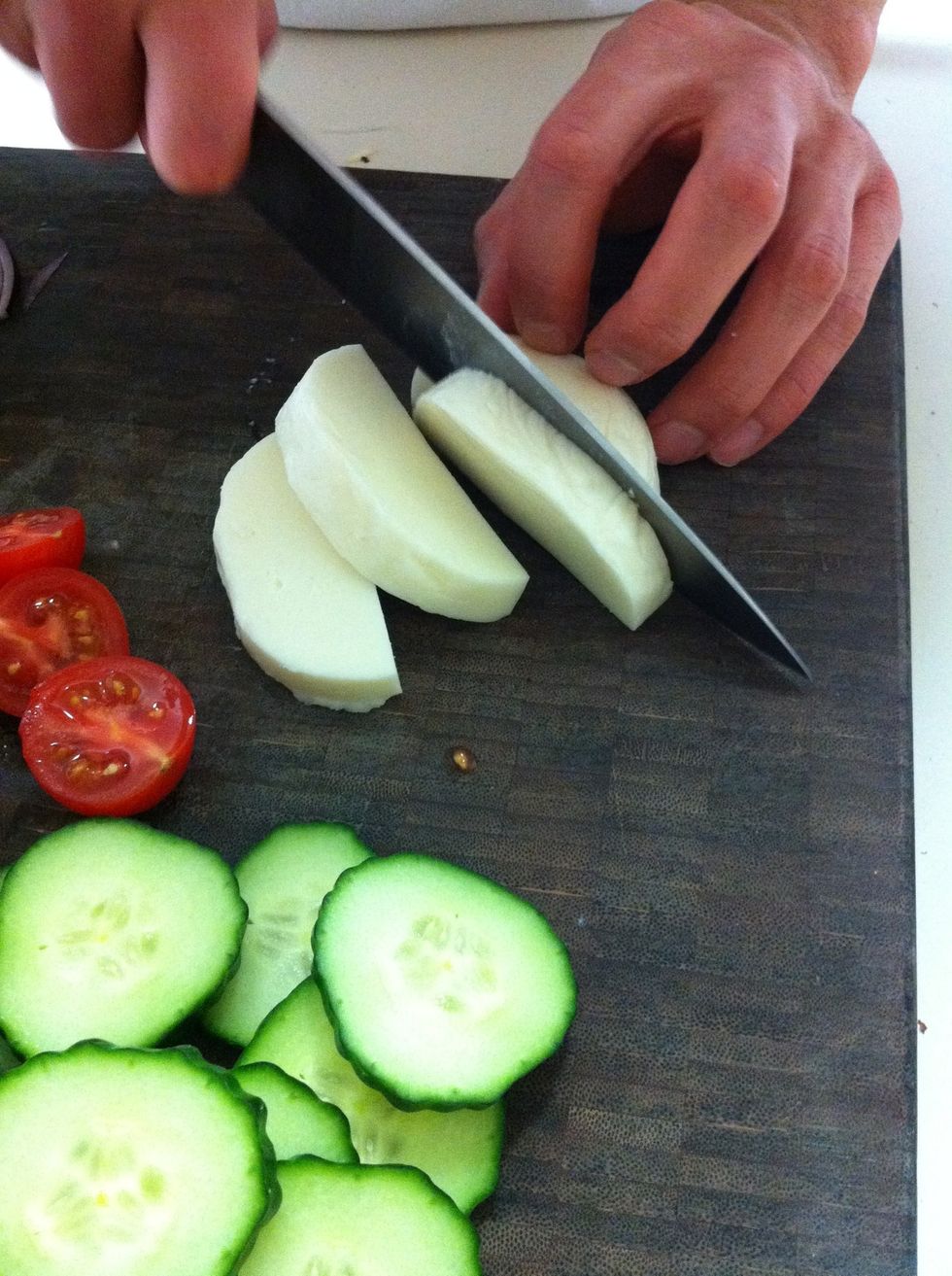 Now cut into slices
Now into chunks of your preference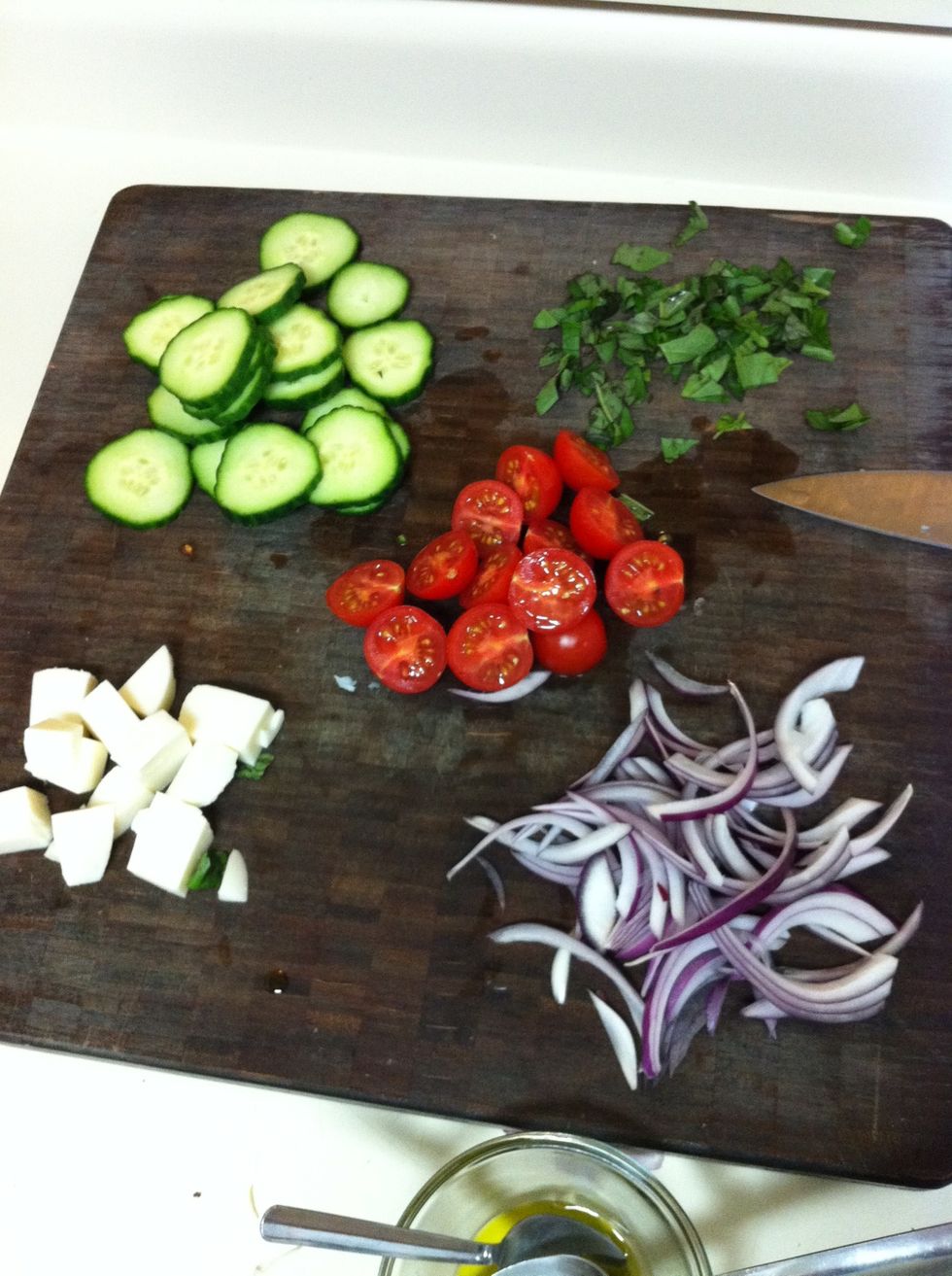 Here are all the prepped ingredients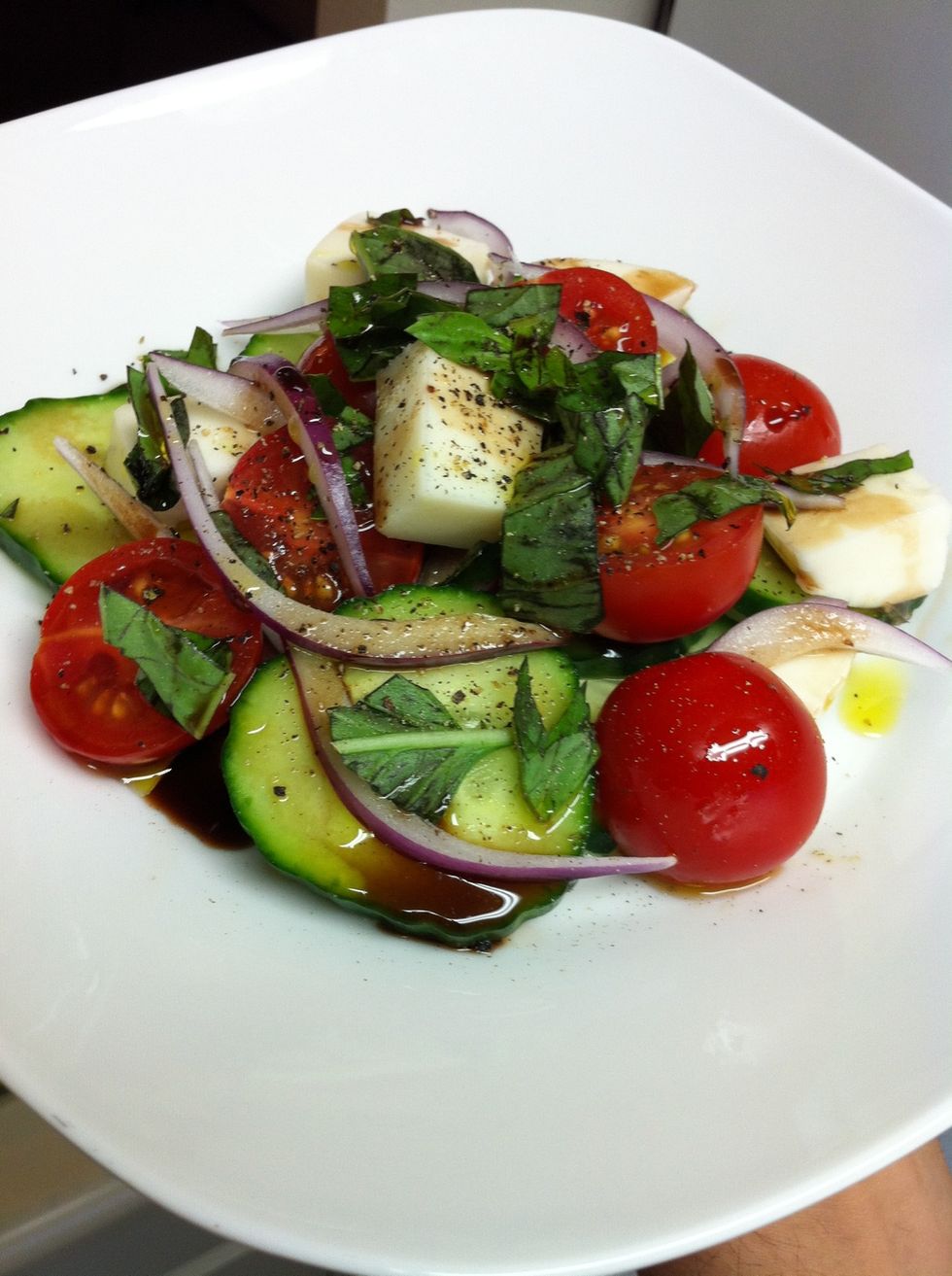 Plate all the ingredients in equal parts. Drizzle with olive oil and balsamic vinegar to taste. Crack some black pepper over the top and serve. Enjoy!
1/2 Large English Cucumber
10.0 Grape Tomatoes
1/2 Red Onion
4.0oz Fresh Mozzarella
8.0 Basil Leaves
Olive Oil
Balsamic Vinegar
Black Pepper
Micah N' Eric Do Food
Instagram @micah.gif Two friends who work in tech with a love for food, life hacks and SF Giants baseball. Thanks to all our followers!