How to make a french tip pedicure with flowers
Make a French Tip Pedicure With Flowers
18
1. Start with clean nails 2. Base coat (mine is from Revlon)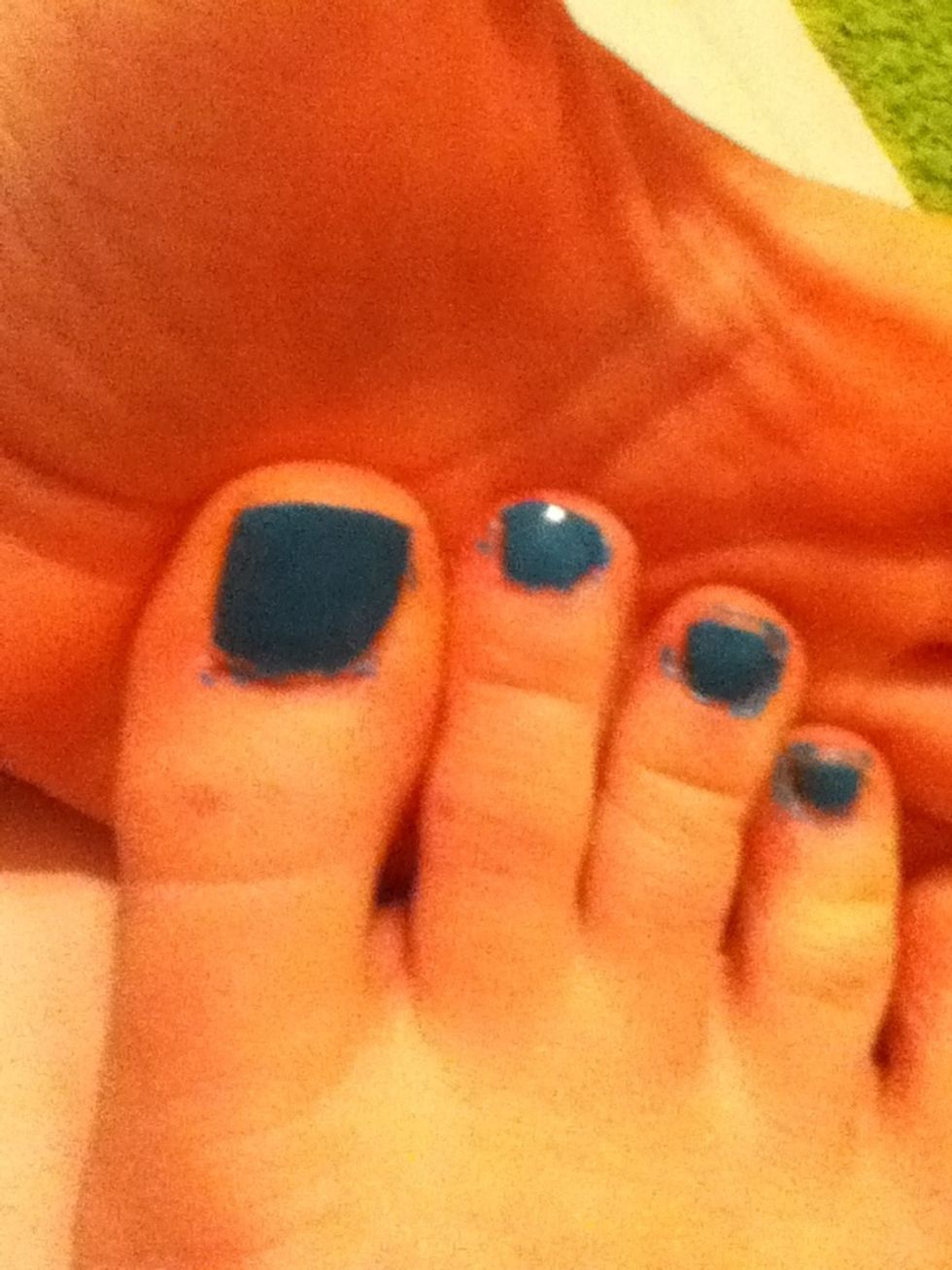 3. Next, put a base color (My Kryptonite by Sinful Shine)
5. You can put a top coat on all ties except for the big toes.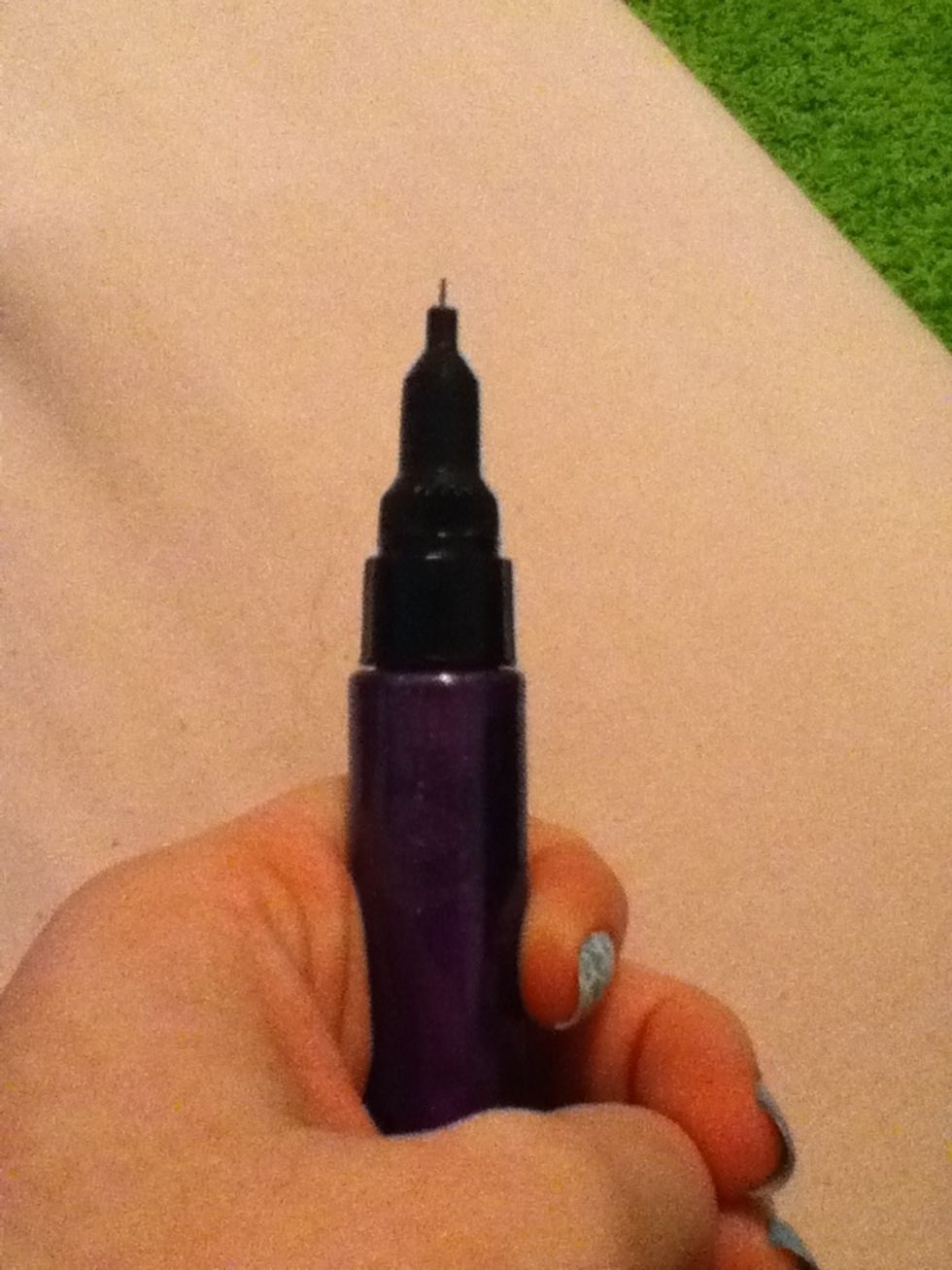 This is what I will be using from now on. It's like what is in the commercial for "Hot Designs". I'm not sure if they sell that in other places besides the U.S.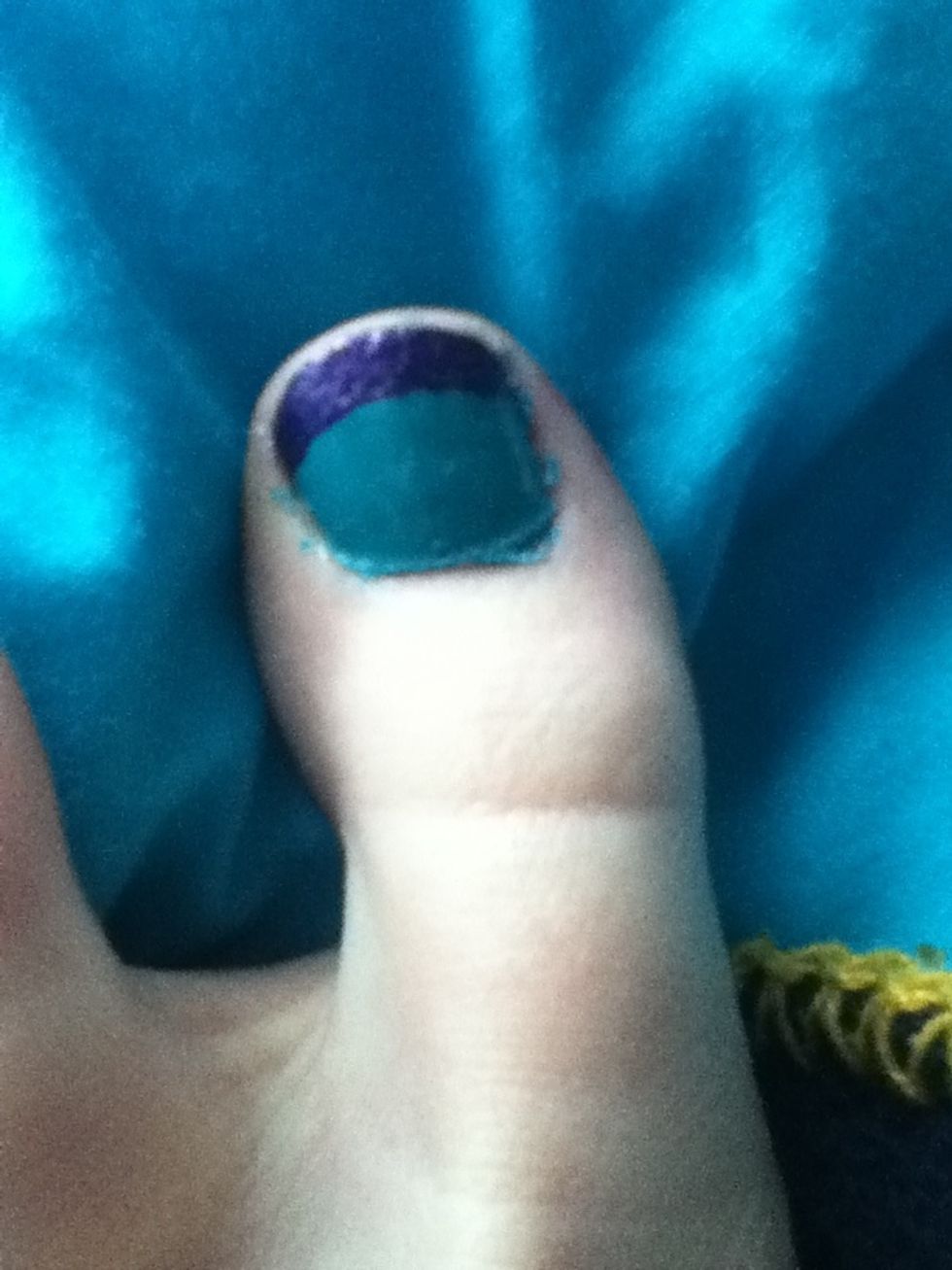 6. Add a French tip on your big toe.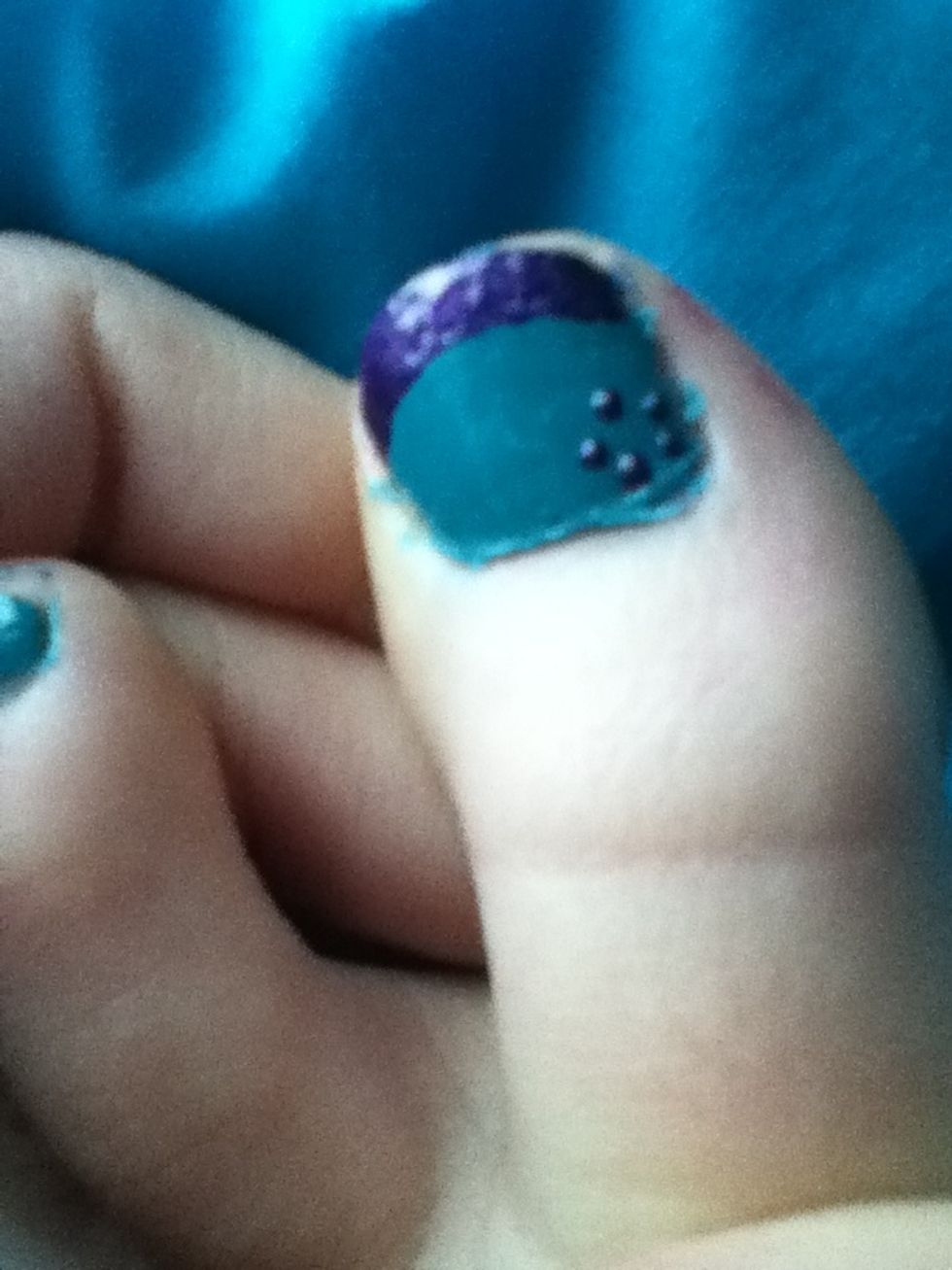 7. Add a flower in the same color as the French tip near the bottom of your nail.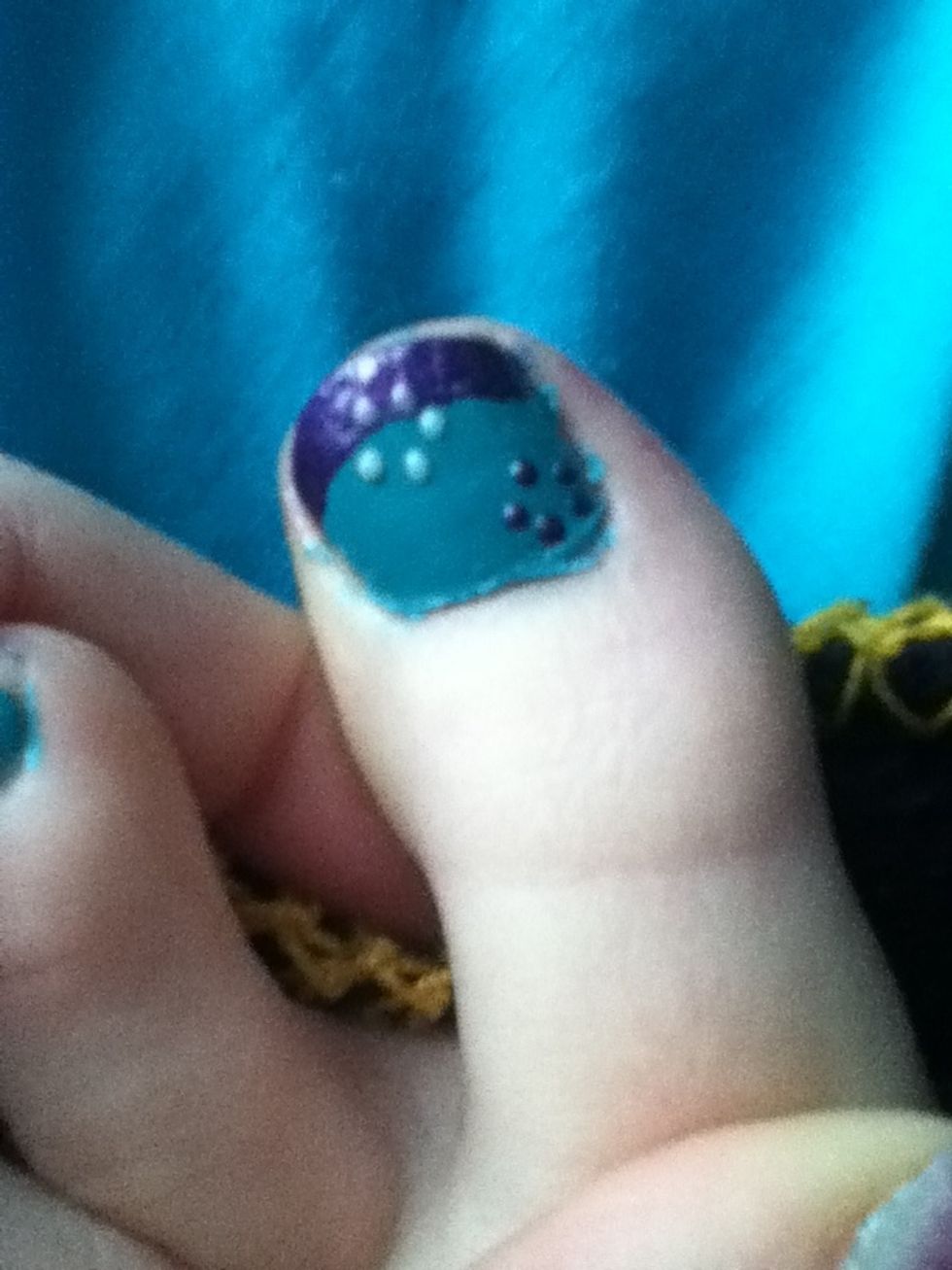 8. Add another flower in another color.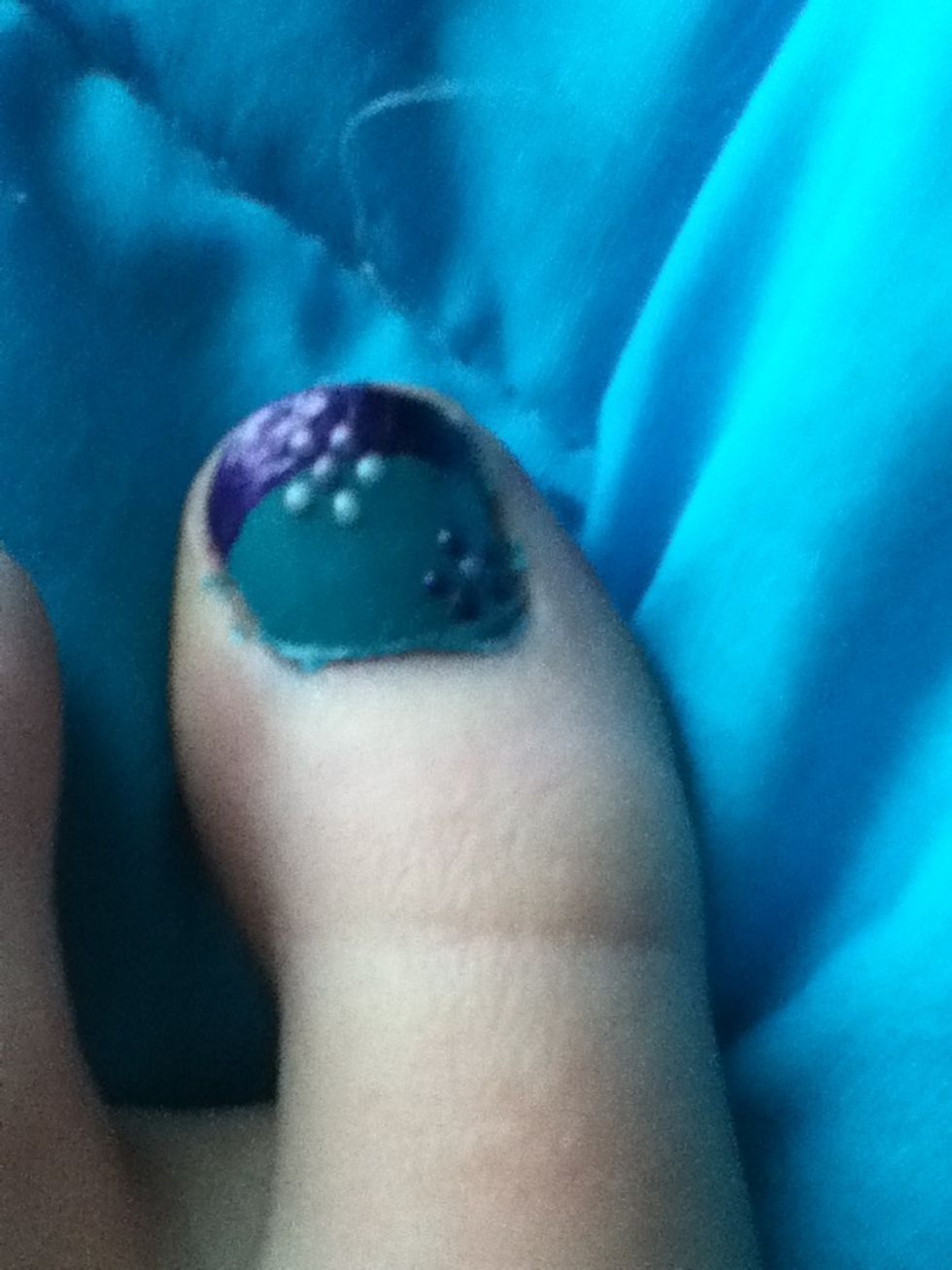 There you have your finished look. ( I added a dot in the middle of each flower. ) You could also add a green leaf, or you could do this as a manicure.
Another view. Don't forget to put a top coat on!!😋😃
Base coat
Base color
French tip color
Another color for flower