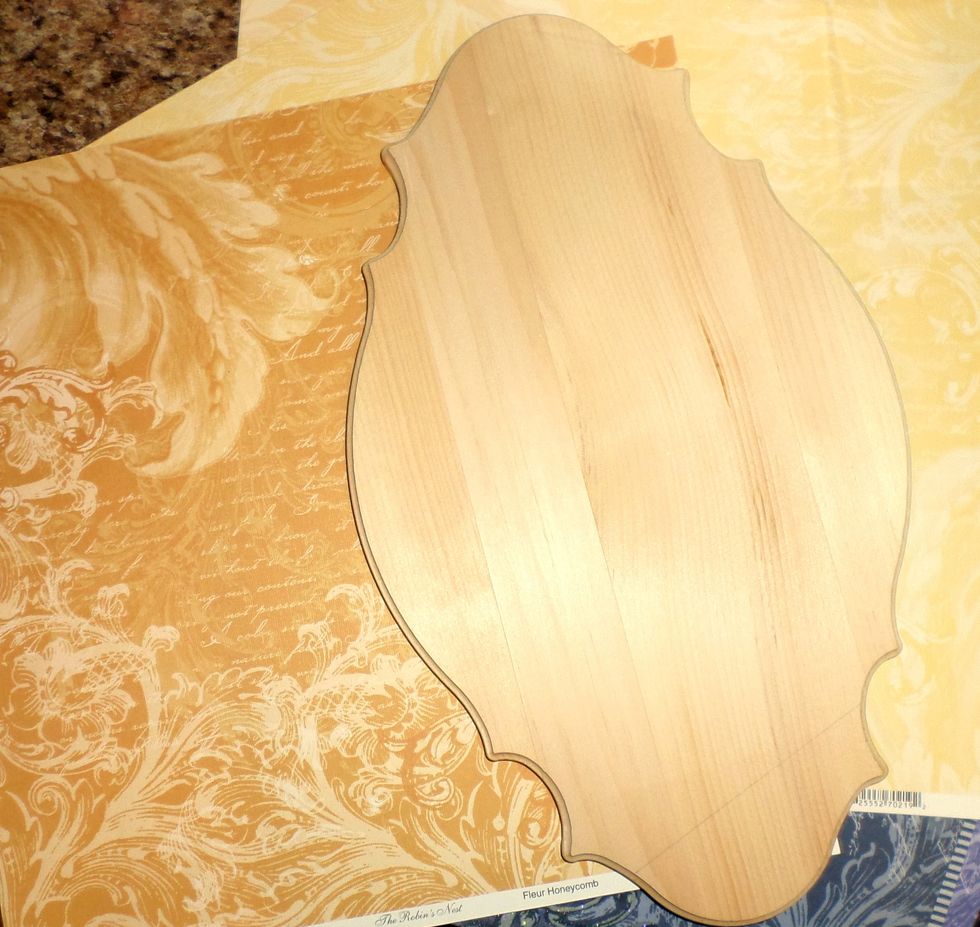 I always start by gathering my supplies.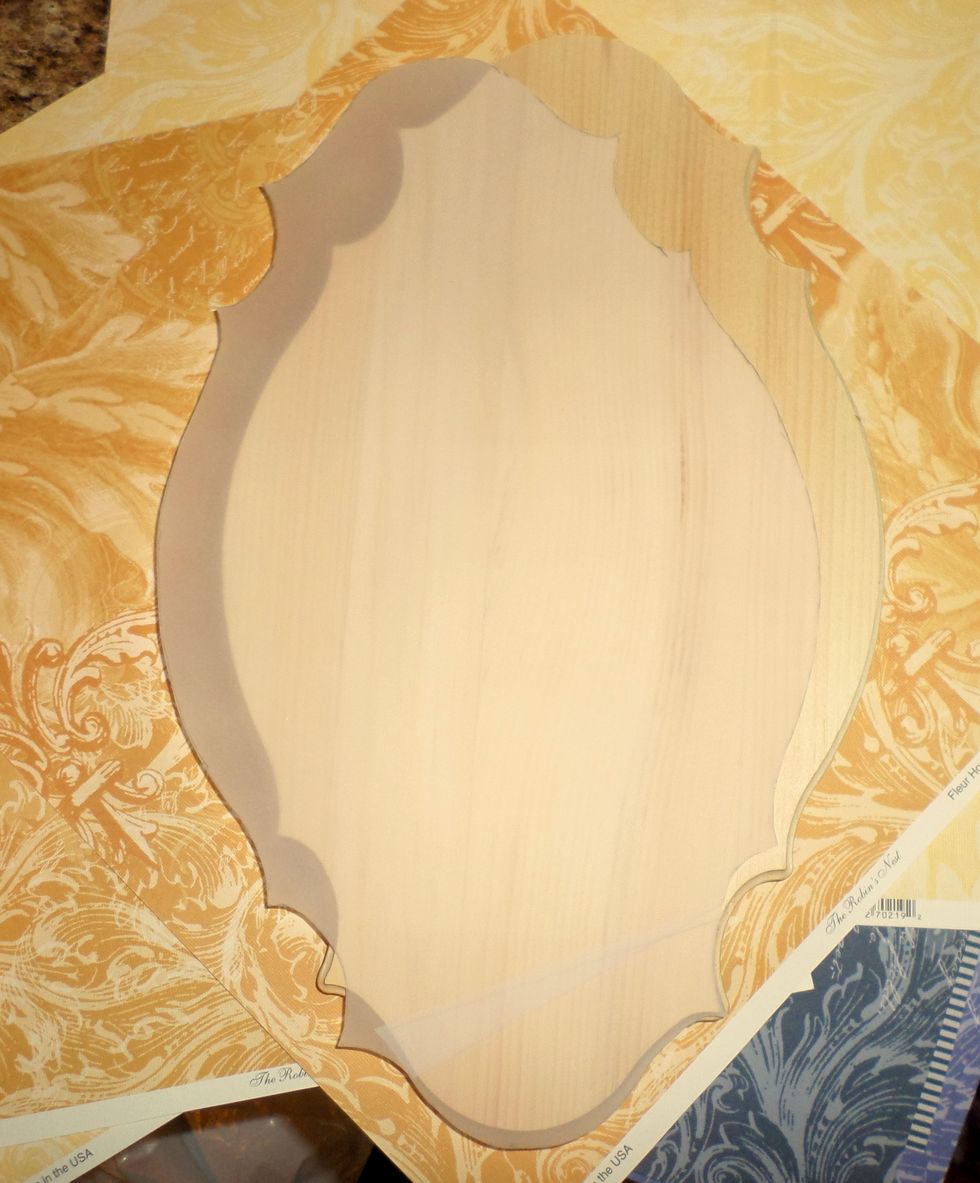 I traced the front of the sign with vellum and cut it out to use as a template. I traced the shape on to the paper and cut it out.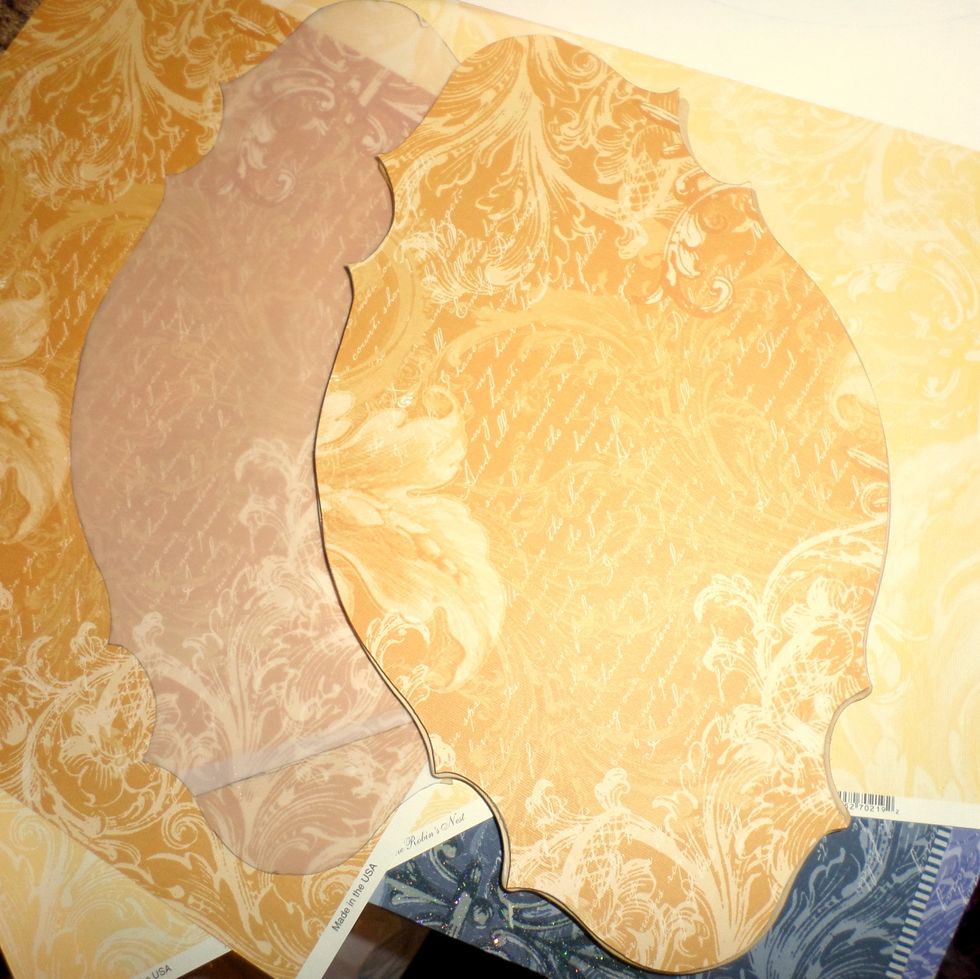 Perfect fit!! Attach the paper to the wood sign with your favorite type of adhesive. I used gel medium. Be careful! If the adhesive gets on the front of the paper it will make a shiny spot.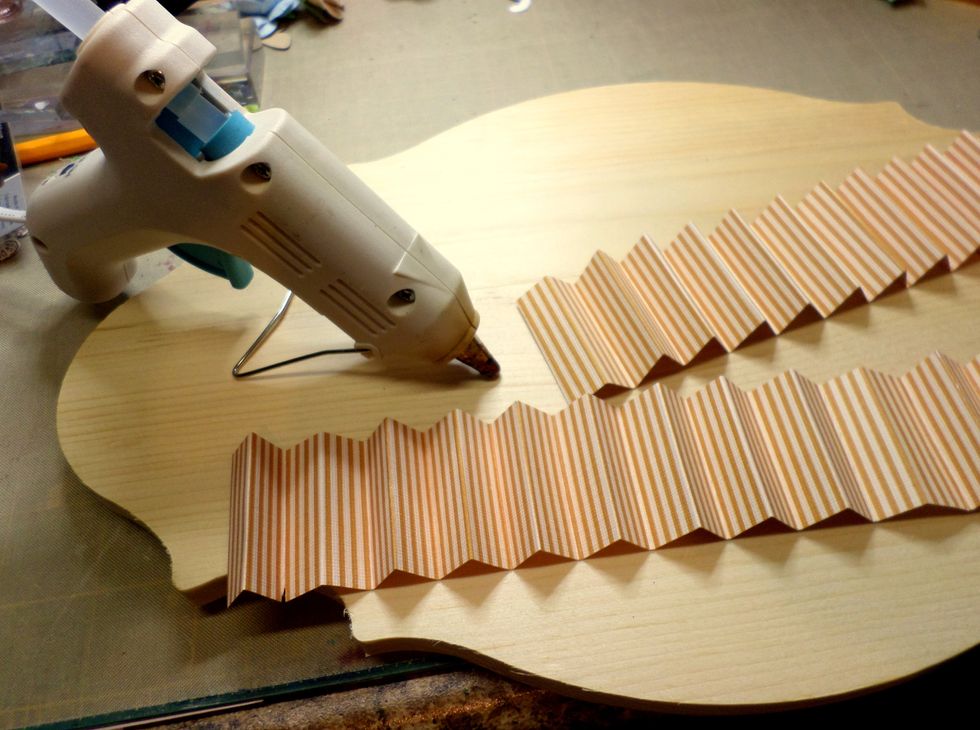 I cut 1 1/2" x 12" strips of the striped cardstock and pleated it every half inch. Using a glue gun, I glued down the end of the first piece and began gathering the paper so it would ruffle....
....Every few inches I glued it down. This signboard has lots of circular edges and cuts so I had to be careful.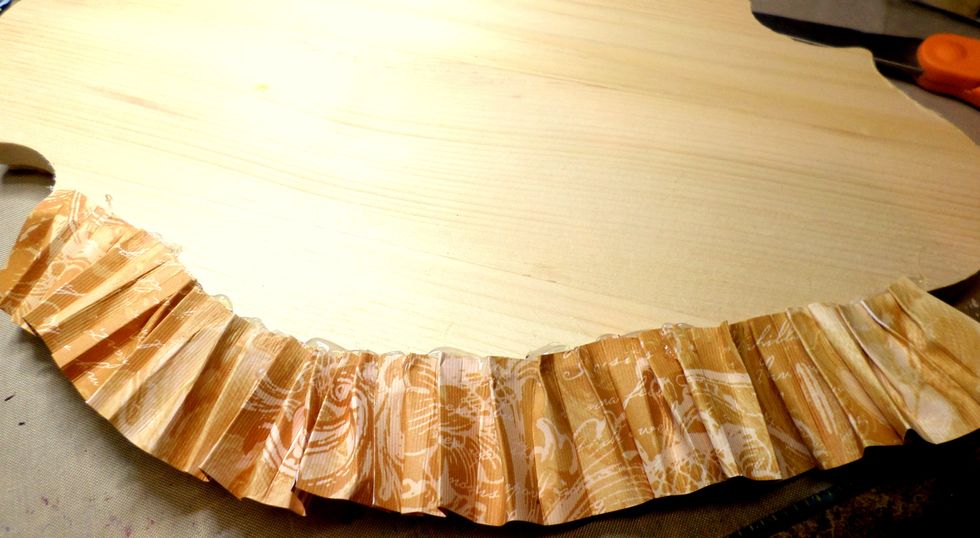 See how I gathered/ruffled the paper? You have to pinch the paper a little diagonally and overlap it on the back of the board. Continue until the whole board is finished, gluing every few inches.
Looks Awesome!! Now make your coordinating paper flowers for the center and your chalkboard center. I found a "Free Chalkboard Fonts" site and downloaded the font. I printed it out and attached it.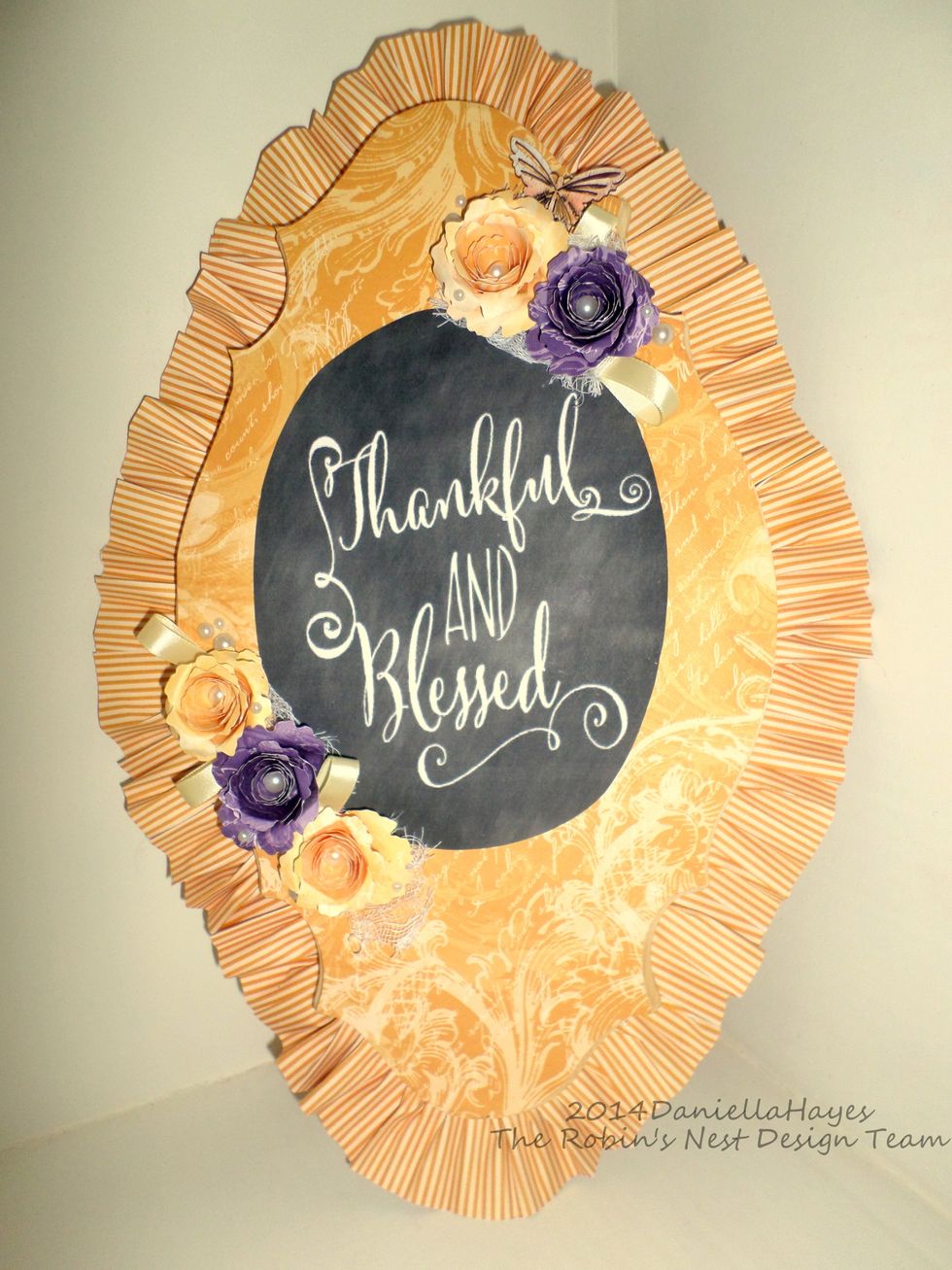 I have a beautiful sign to hang in my house that I made. I have seen signs like these in stores and they aren't cheap. Now you can make something awesome like this for your house!!
French Provincial Sign from Walnut Hollow.com
Honeycomb Fleur Cardstock from The Robin's Nest
Honeycomb Stripe Cardstock from The Robin's Nest
Plum Fleur Cardstock from The Robin's Nest
Tropicana Fleur Cardstock from The Robin's Nest
Prima Wood Embellishment butterfly
Sizzix Scalloped Flower Die
Misc. gauze, ribbon and pearl embellishments