How to make a french bread pizza quick n easy
Simple easy and fast Preheat oven to 450 Buy all the topping and cheese you like and bam a French bread pizza !
12633
Cut loaf in half Melt butter and minced garlic in a bowl Spread on loaf optional sprinkle Italian herbs
Spread desired thickness of pizza sauce Not to thick will make bread to saturated *usually use 2 cups of sauce I switch the choice of pizza sauce to try new styles too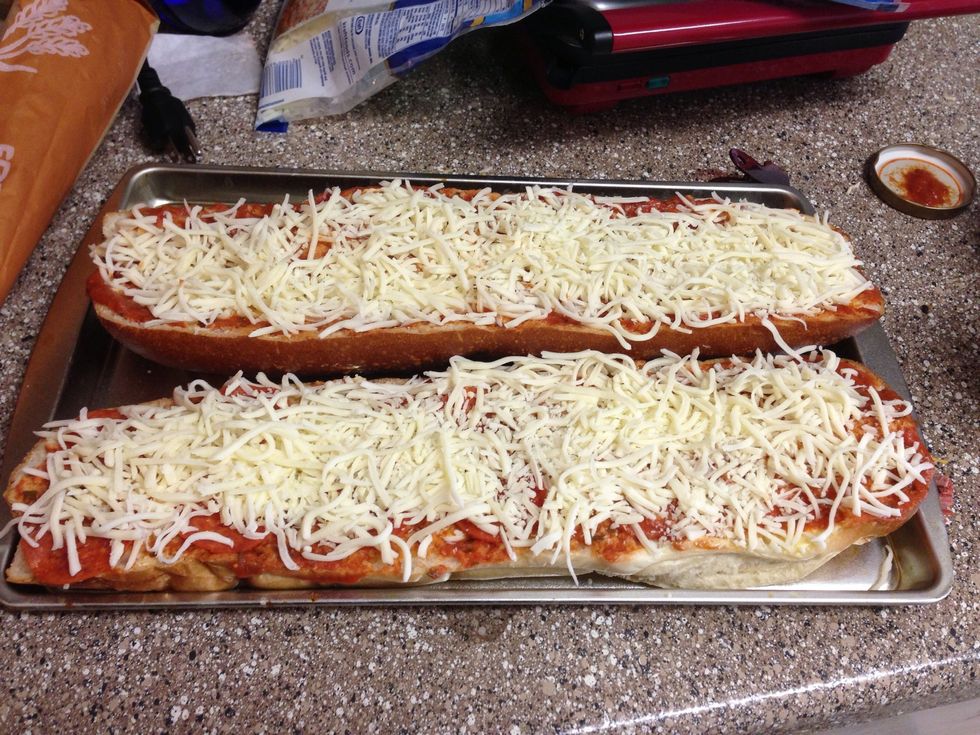 Spread mozzarella cheese You can use different cheeses to * I usually use about 3 cups but you can use whatever your waist line will let you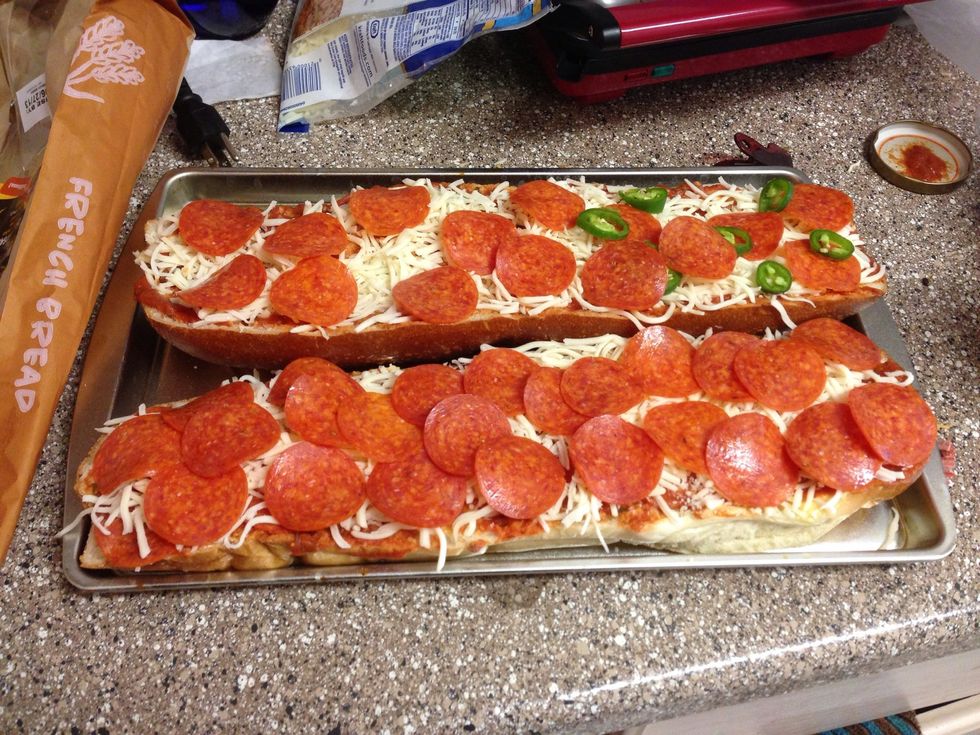 Add toppings !
Pop it in the oven 8-15 min till bread is a bit brown and cheese is fully melted Serves 2-4 people Total prep time 10 min Total cook time 12 min
End result !
Loaf of French bread
Can of pizza sauce (need about 2-3 cups)
3 cups of Mozzarella shredded cheese
Butter
Minced Garlic
Pepperoni
Jalapeno
+any other toppings wanted