A Three-dimensional graphic organizer that is interactive and appeals to visual learners.
2132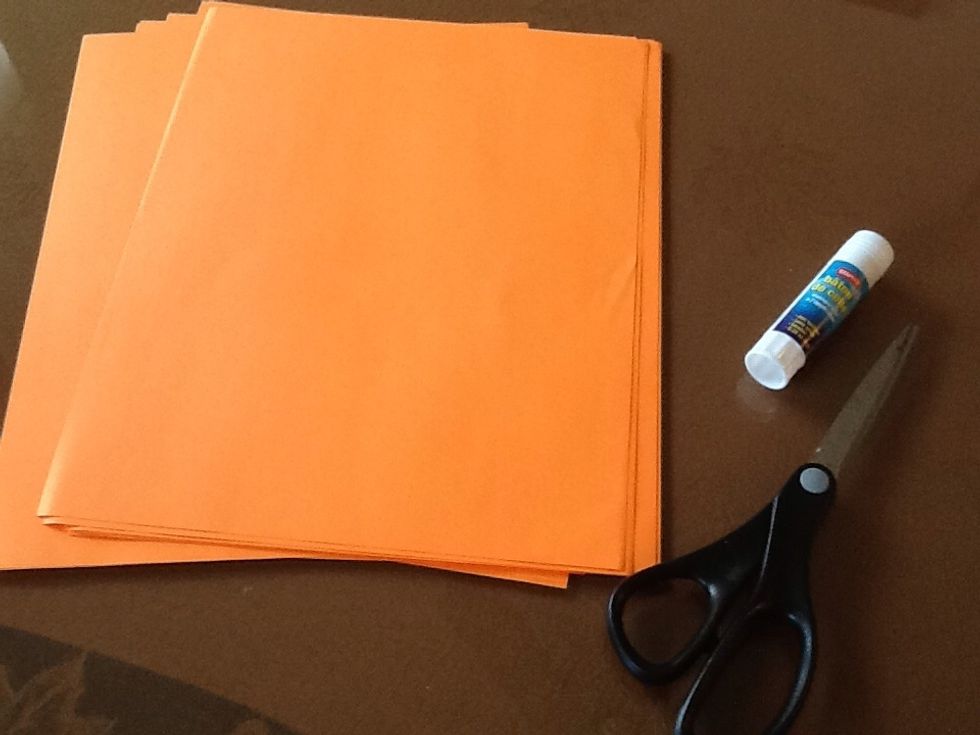 If you want to create a larger diorama, you may use poster board. I have used construction paper today.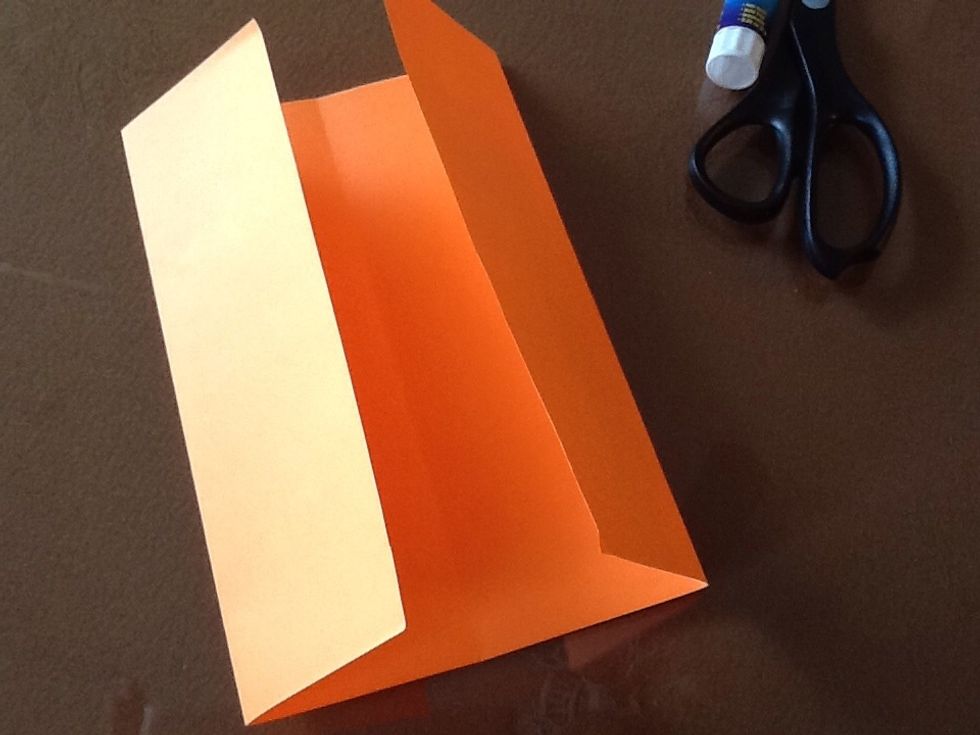 Start out by folding the short edges in and creating a shutter fold.
Make one cut in the middle of each folded side from the edge to the crease line as shown in the picture.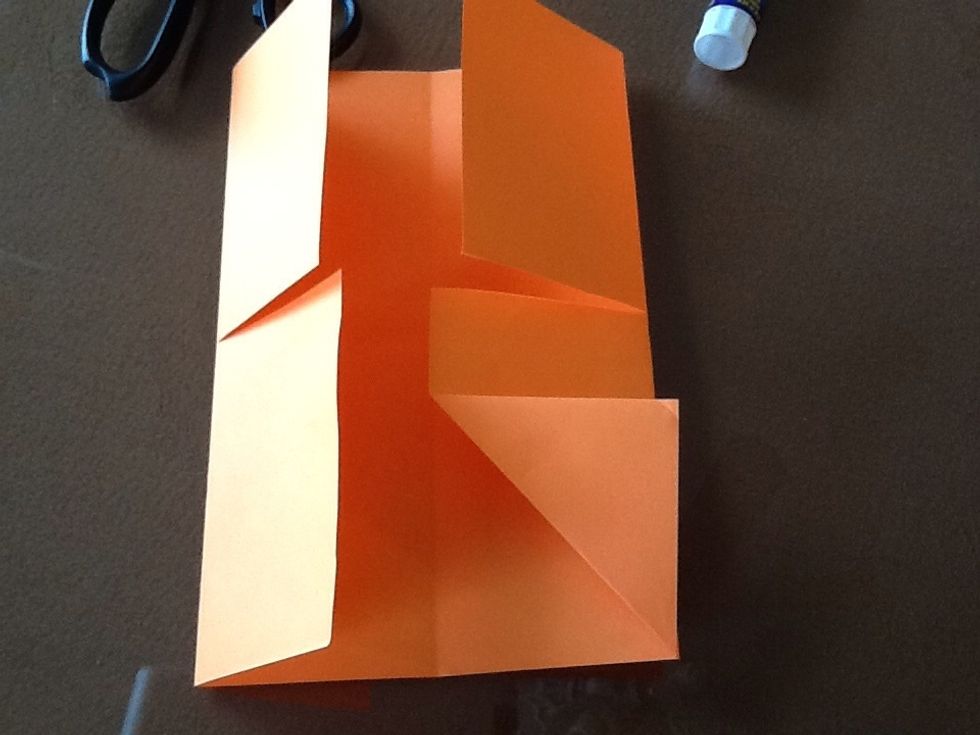 Fold the two inside corners back to the outer edges of each folded side. It will make the four-door book look like a shirt collar. Do the same thing to top edges.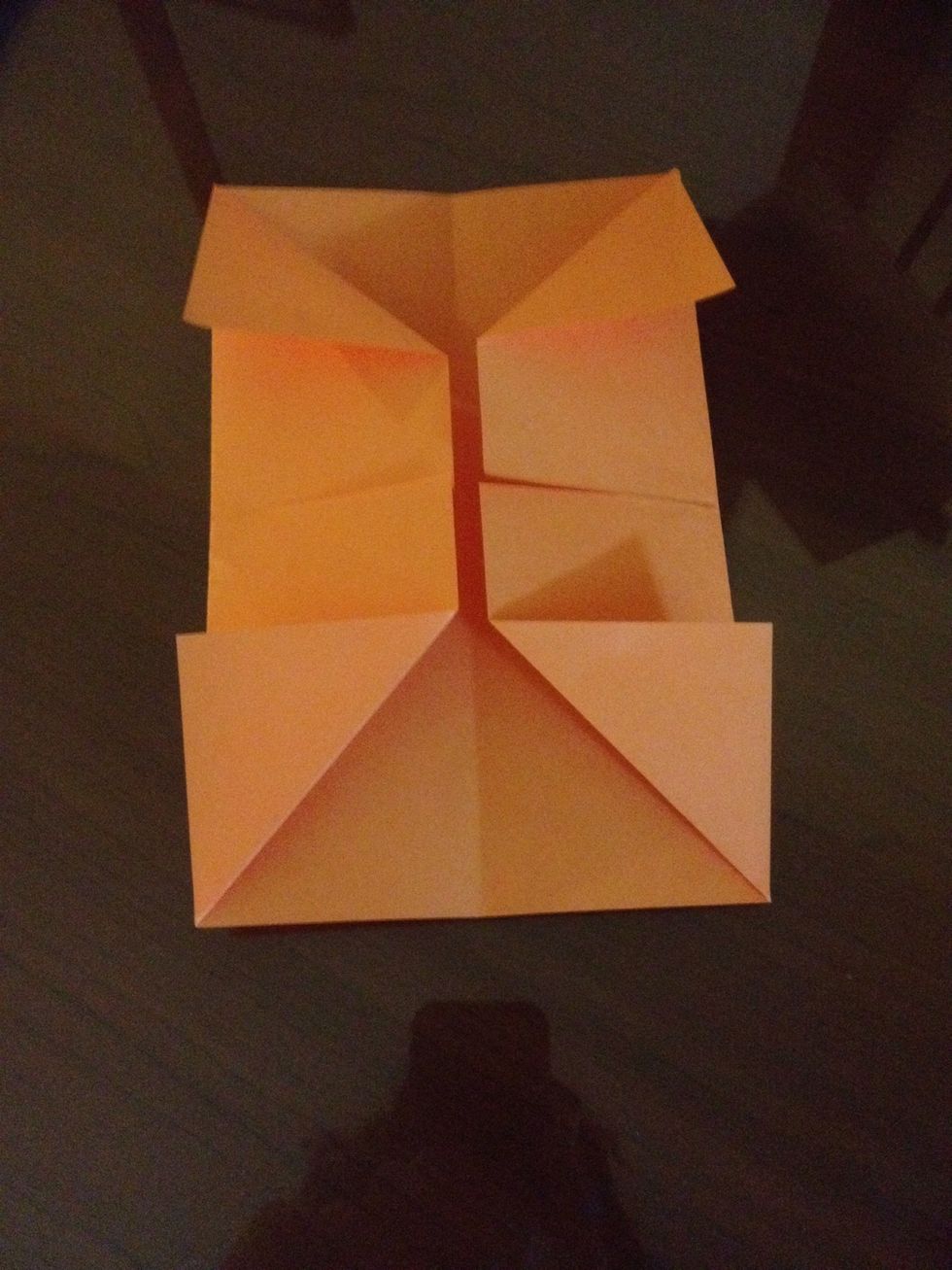 This is what it should look like.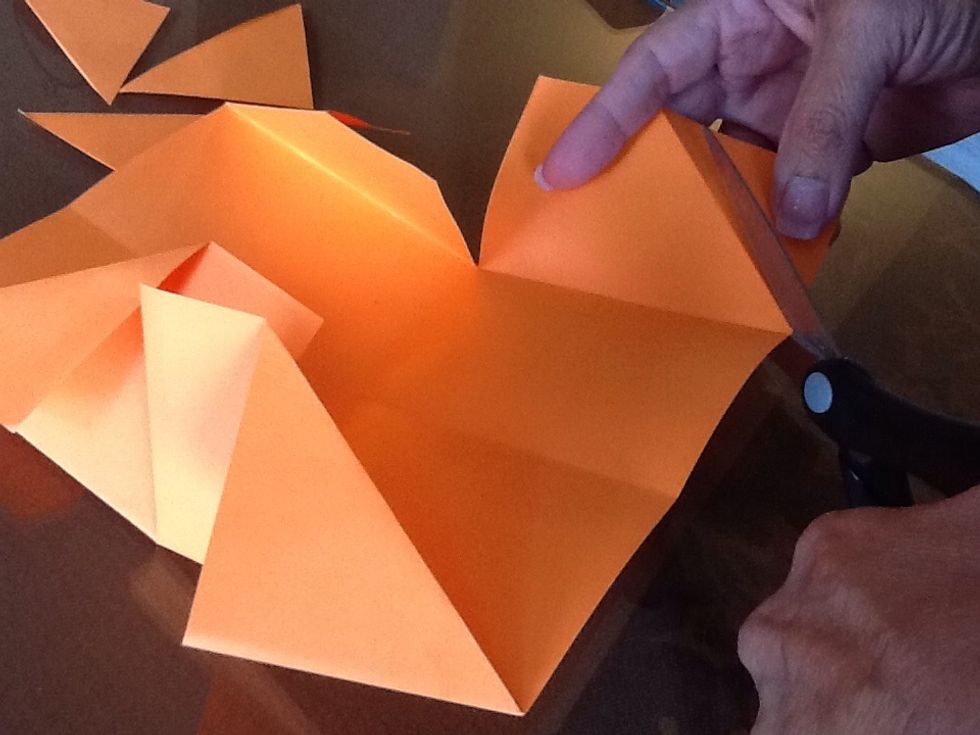 Cut off all four triangles as shown in the picture.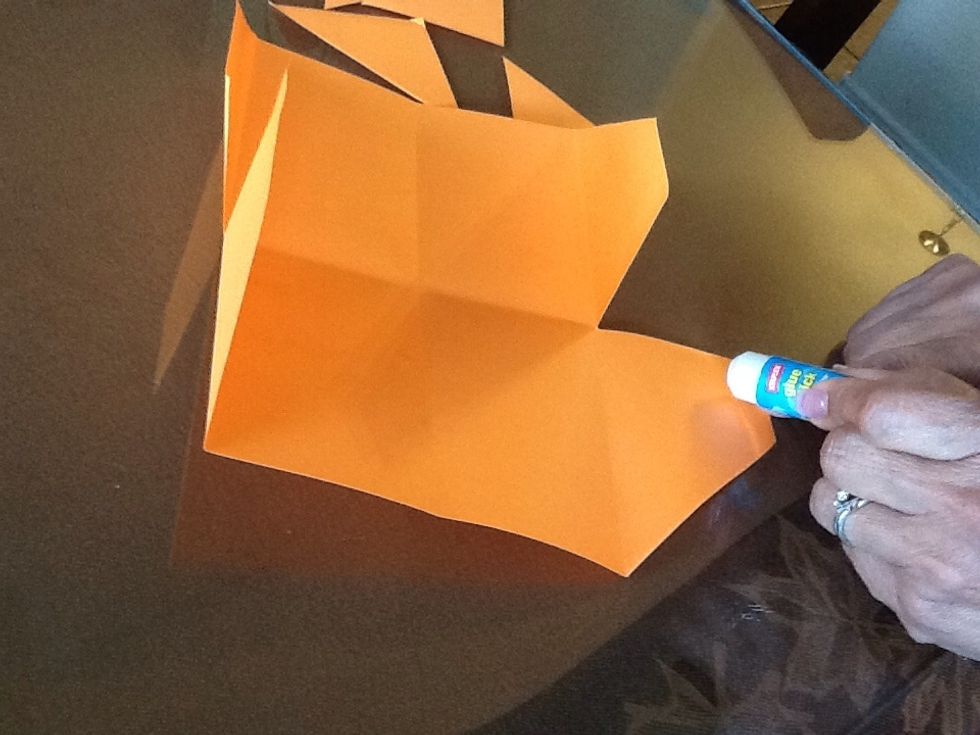 Glue the sides of the diorama.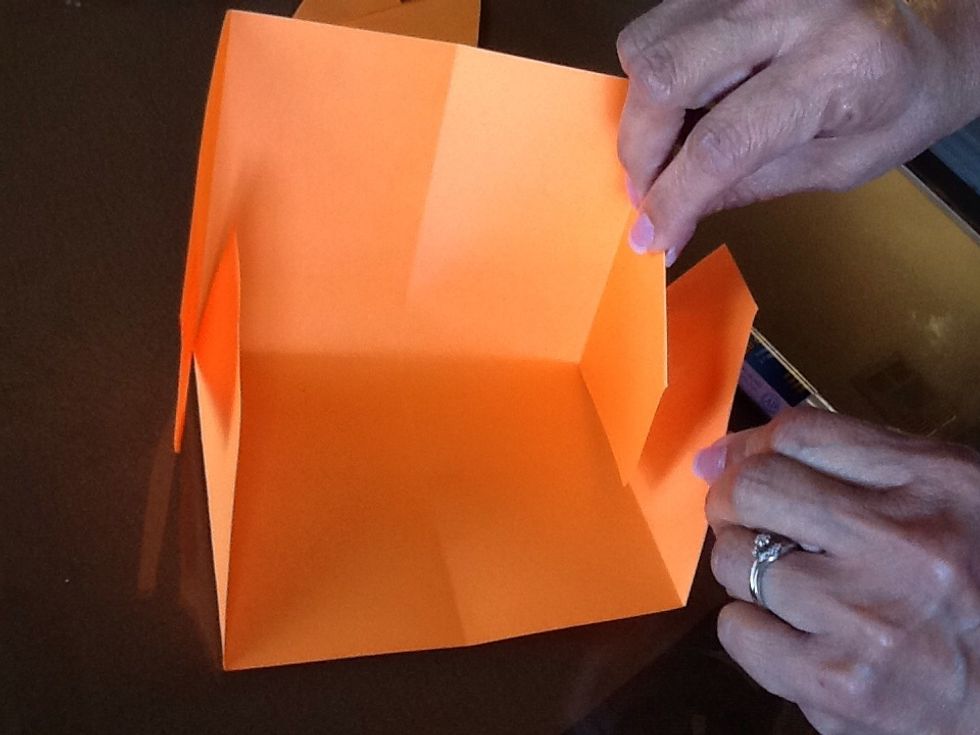 Bring the sides together and press firmly to adhere the glue.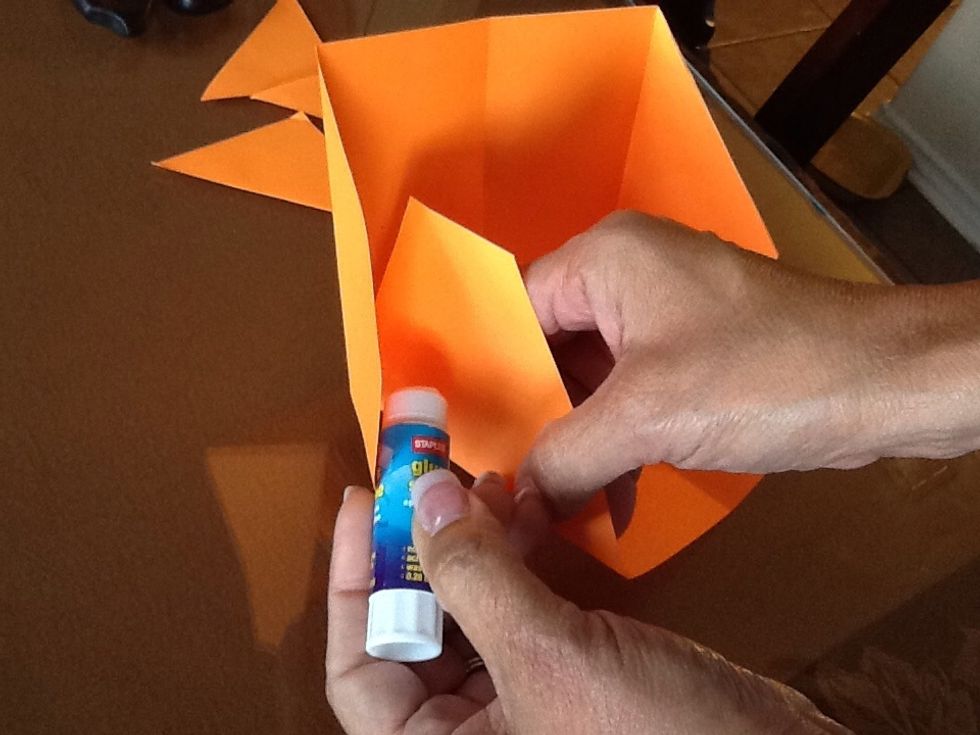 Do the same thing to the other side.
The four-door diorama can be used in thematic themes, encouraging creativity, and can be used with a variety of teaching styles.
Construction paper
Glue stick
Scissors