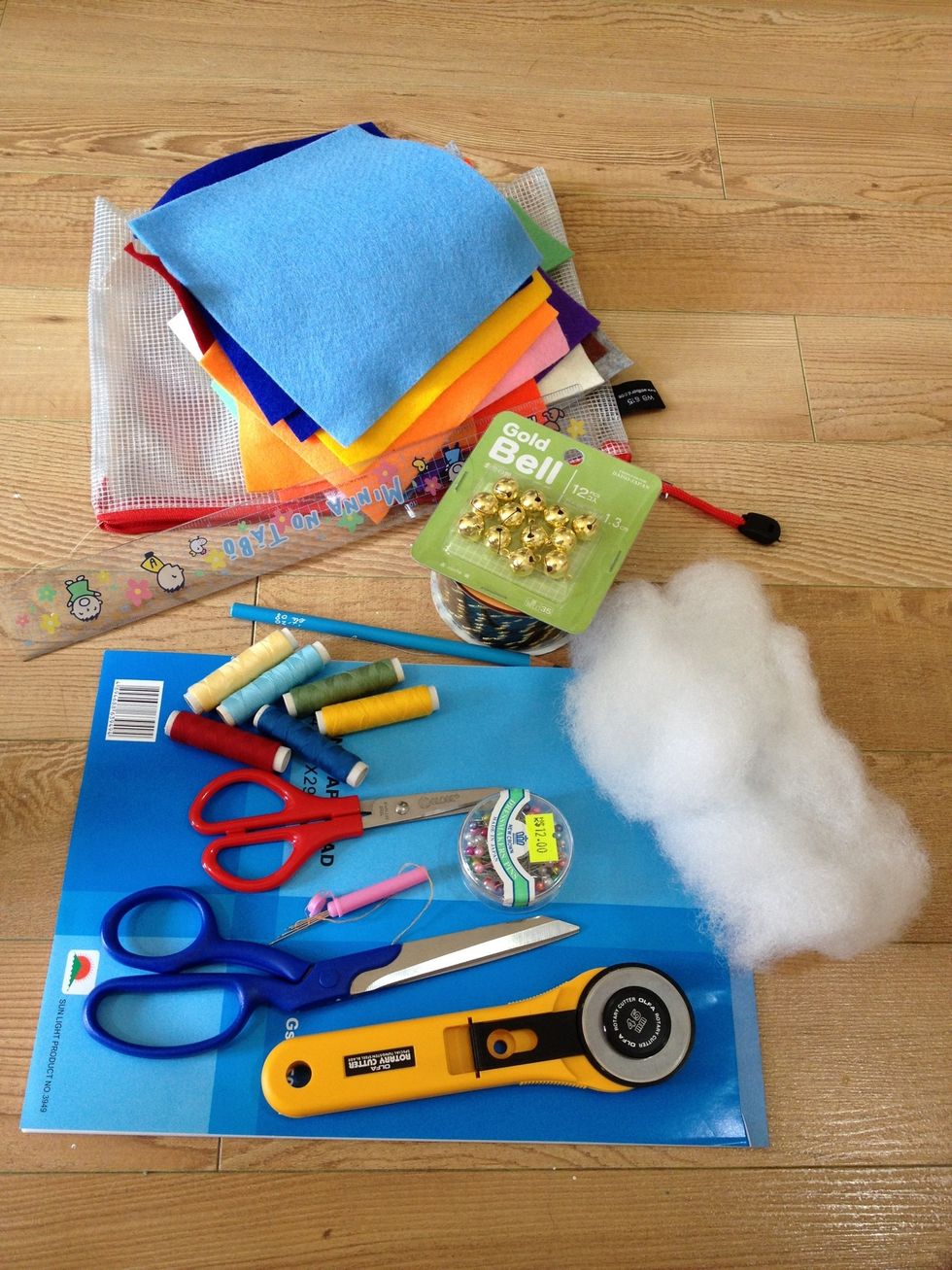 Get ready for all the tools and materials that we need! 👍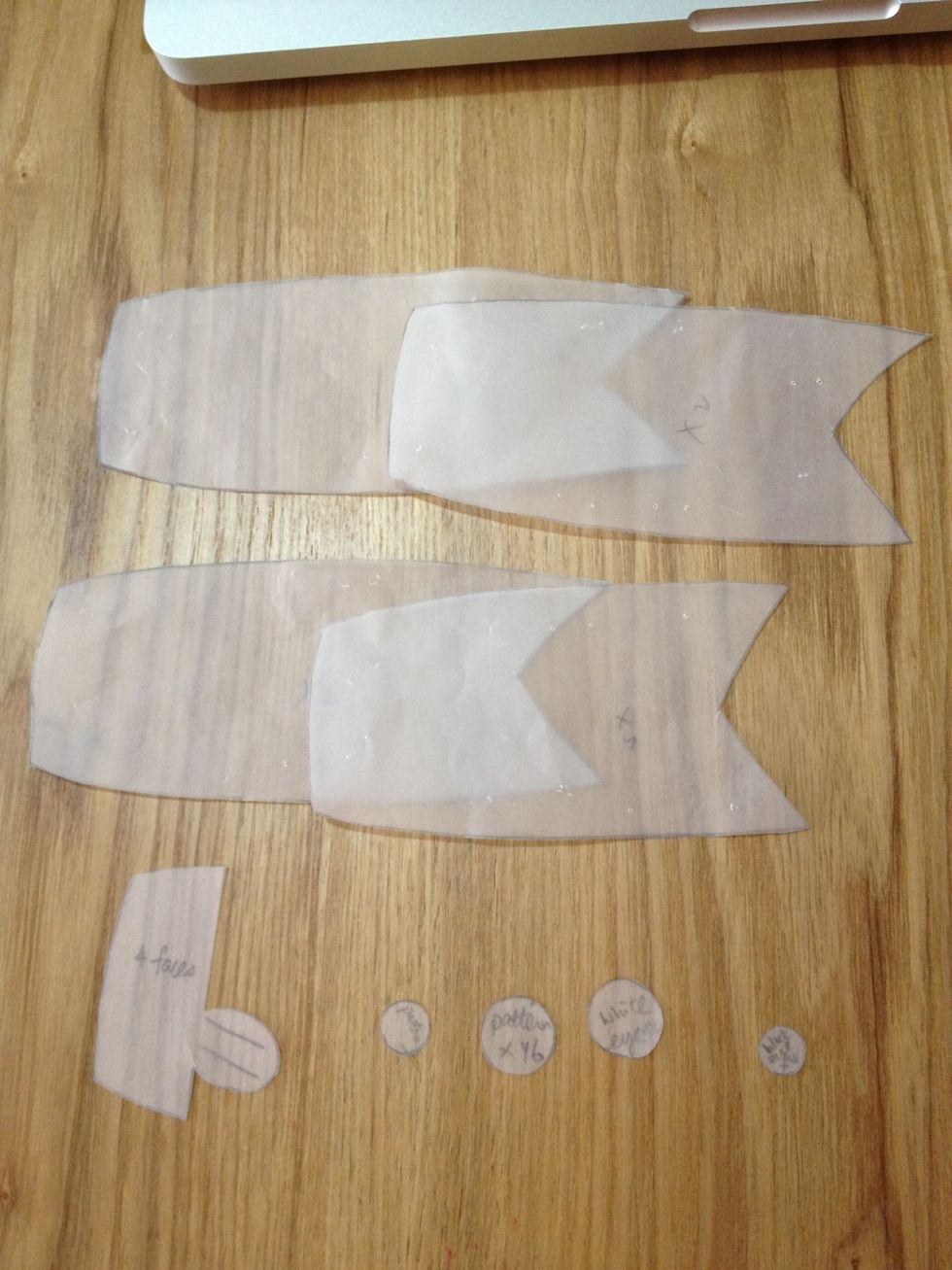 Draft a couple of fish body in different sizes. Also, draw face of fishes, eyes and fish scales on tracing paper and cut them out.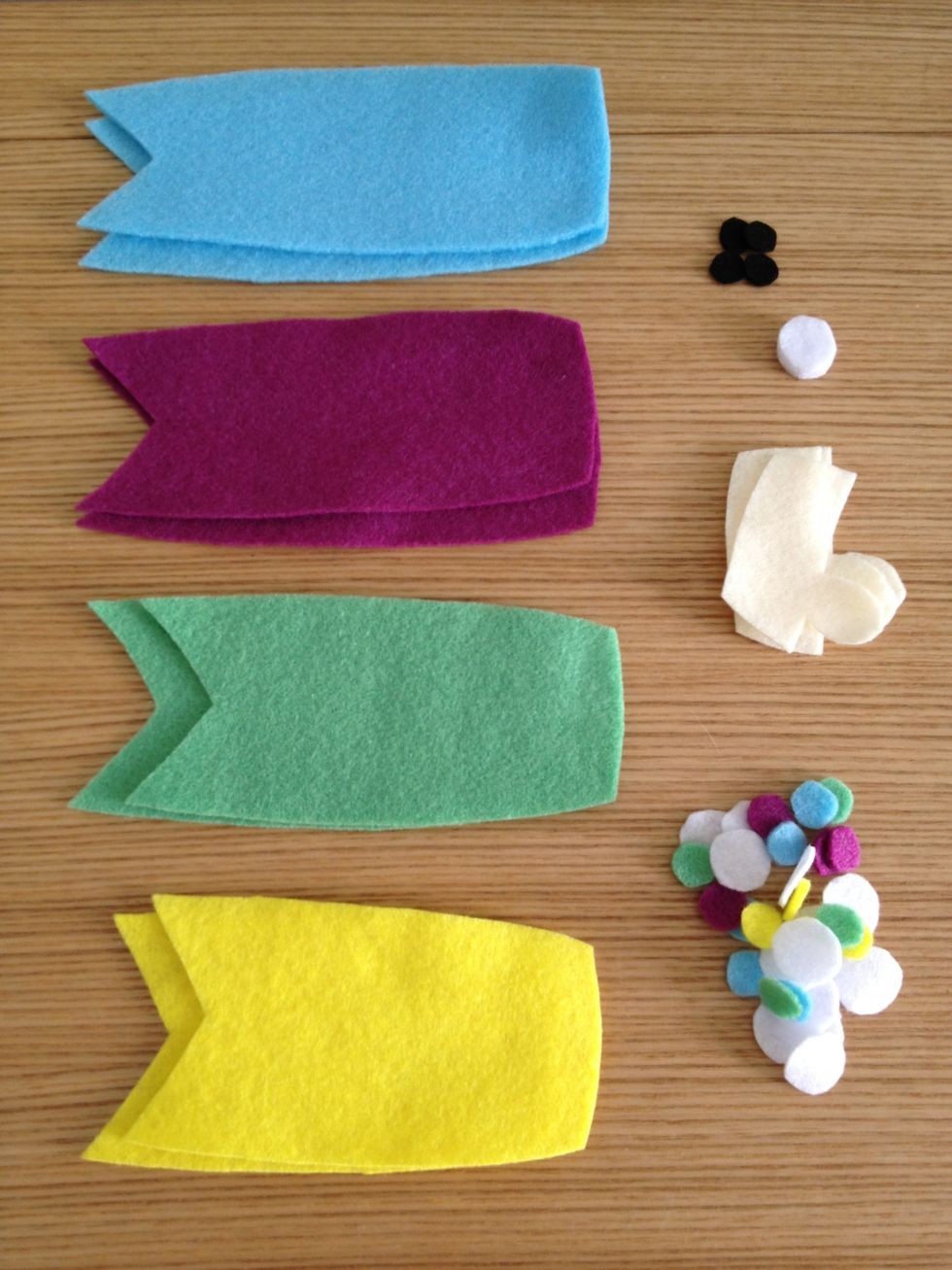 8 bodies in 4 different colors. 4 black and 4 white circles for the eyes. Another 16 white and 16 colored circles for fish scales. Don't forget 4 pieces of fish face too! 👍
Glue the eyes on the face and the face on the body! Make several simple straight stitches on tails and fins! Here we have the front part of the fish done!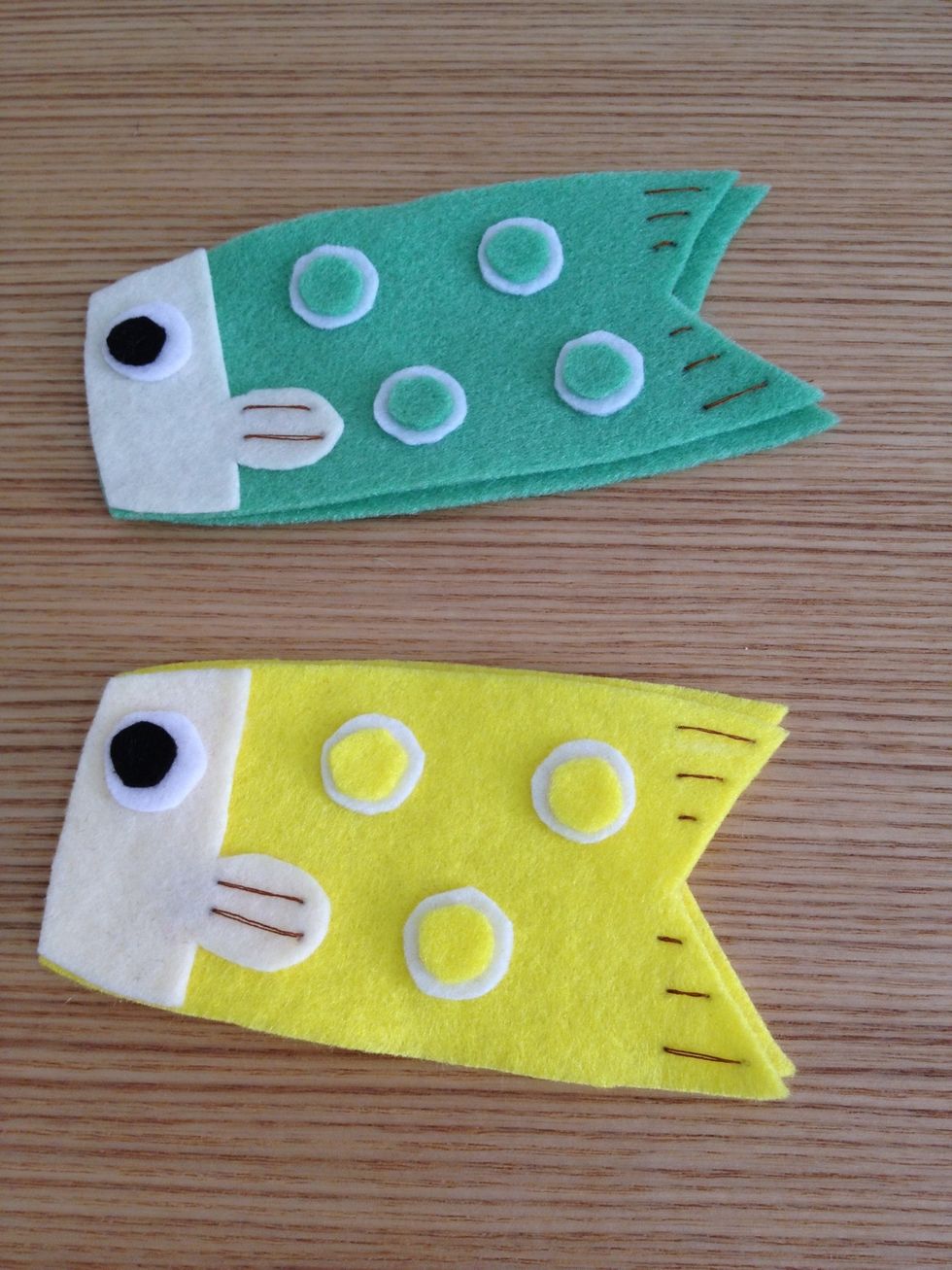 Attach fish scales on the fish bodies using fabric glue.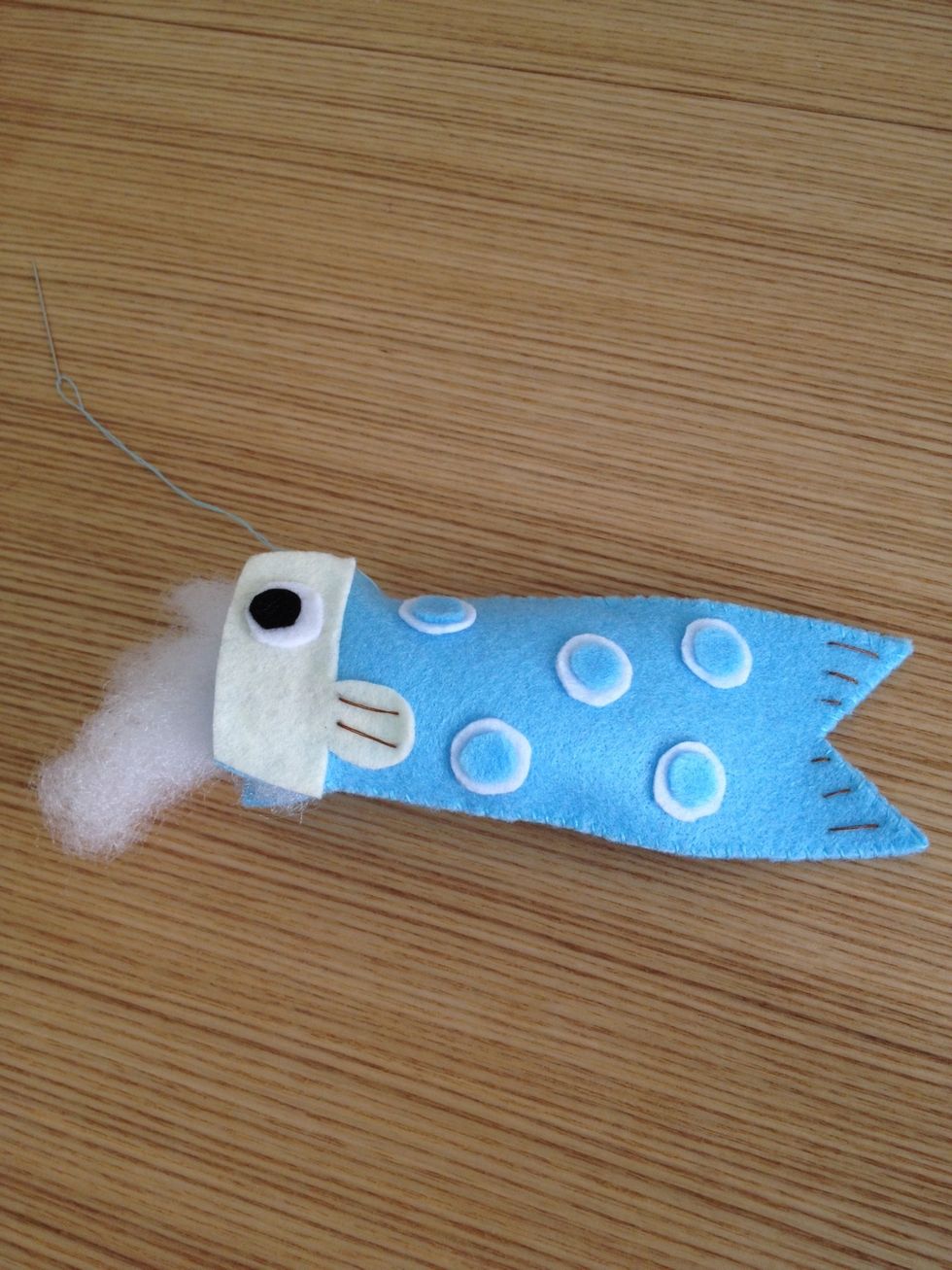 Overcasting edges of the fish body and filled up with poly stuffing evenly!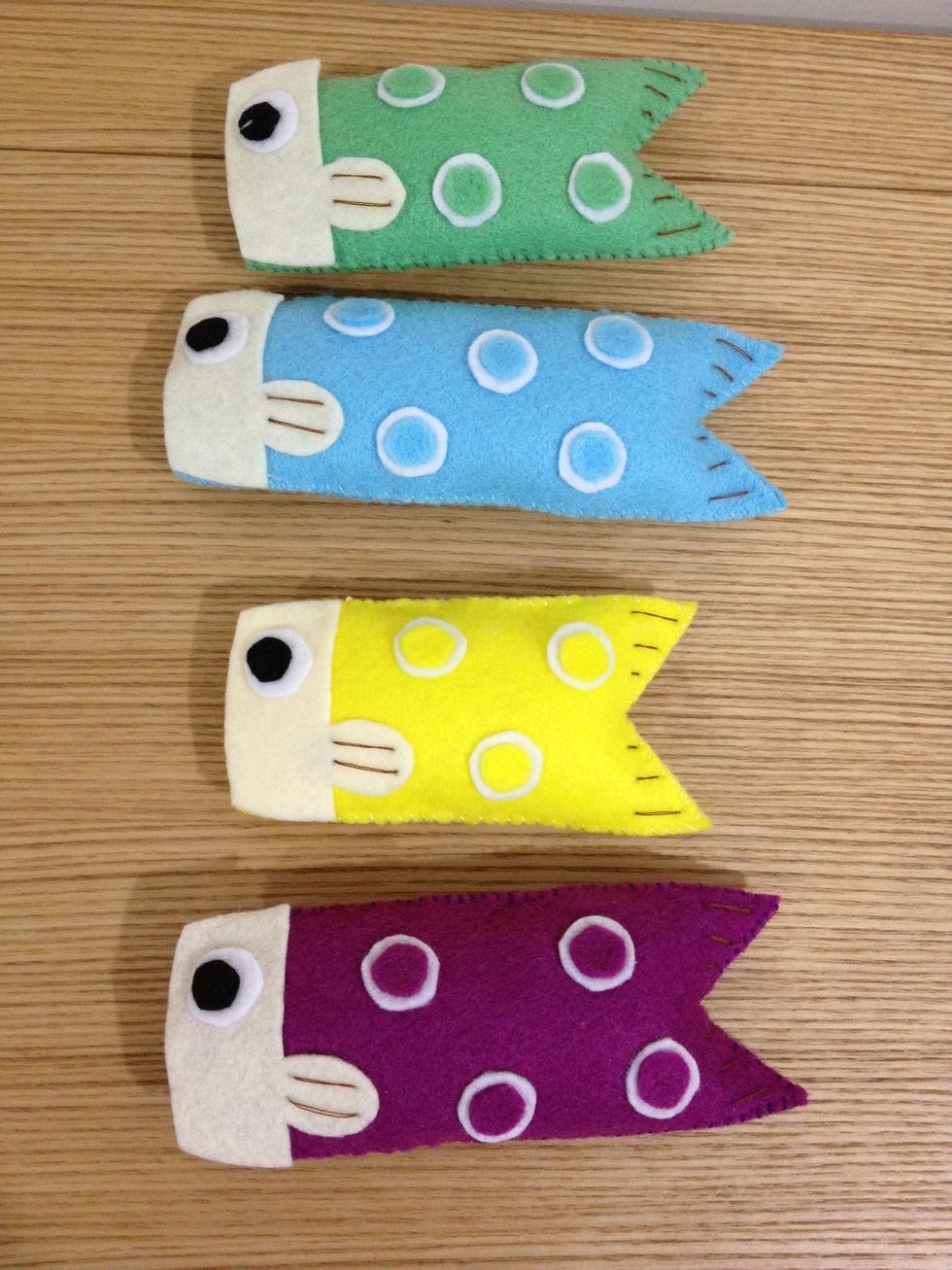 Here they are! Few more steps to go!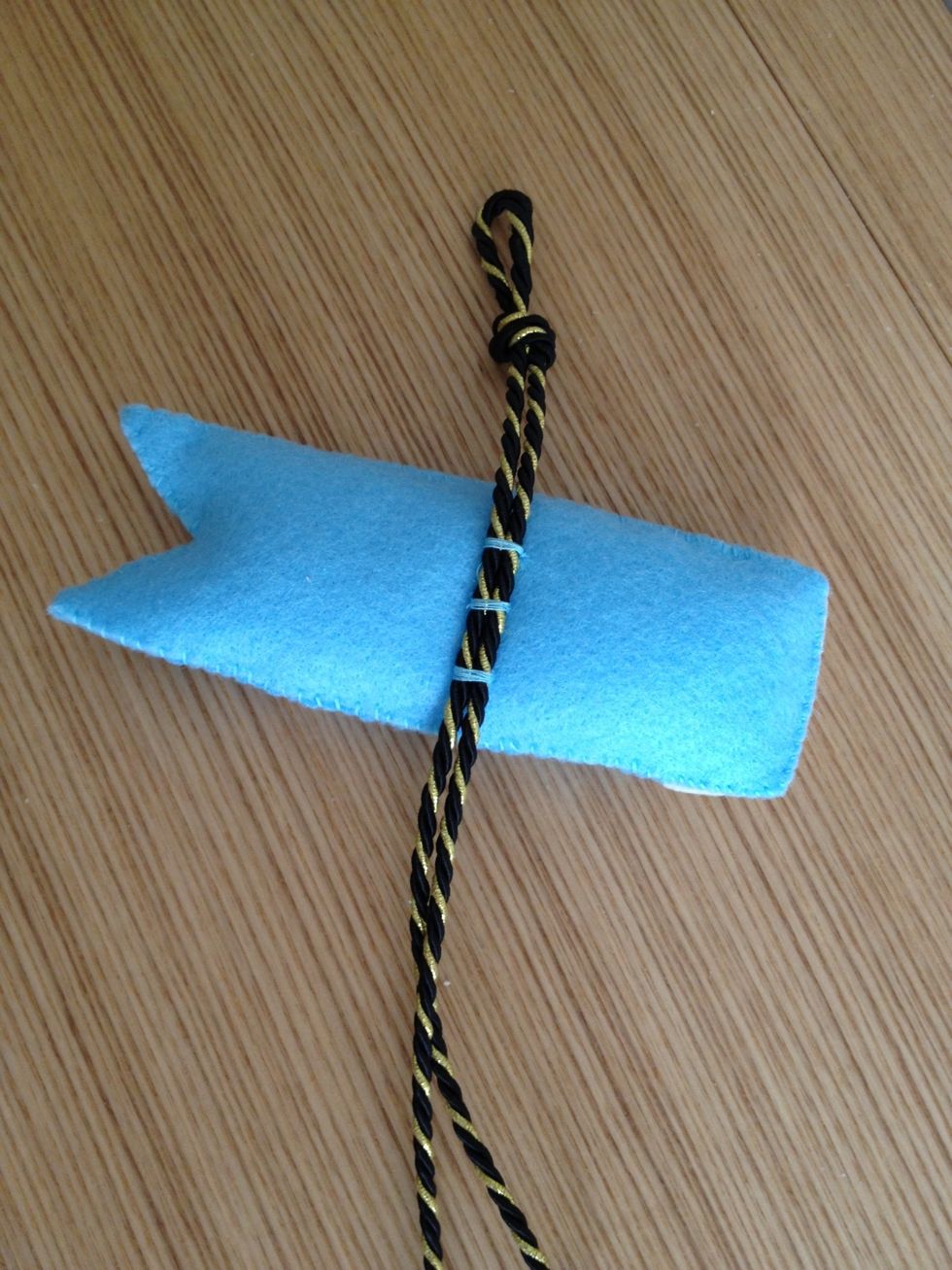 Back of each fish! Some straight stitches are good enough!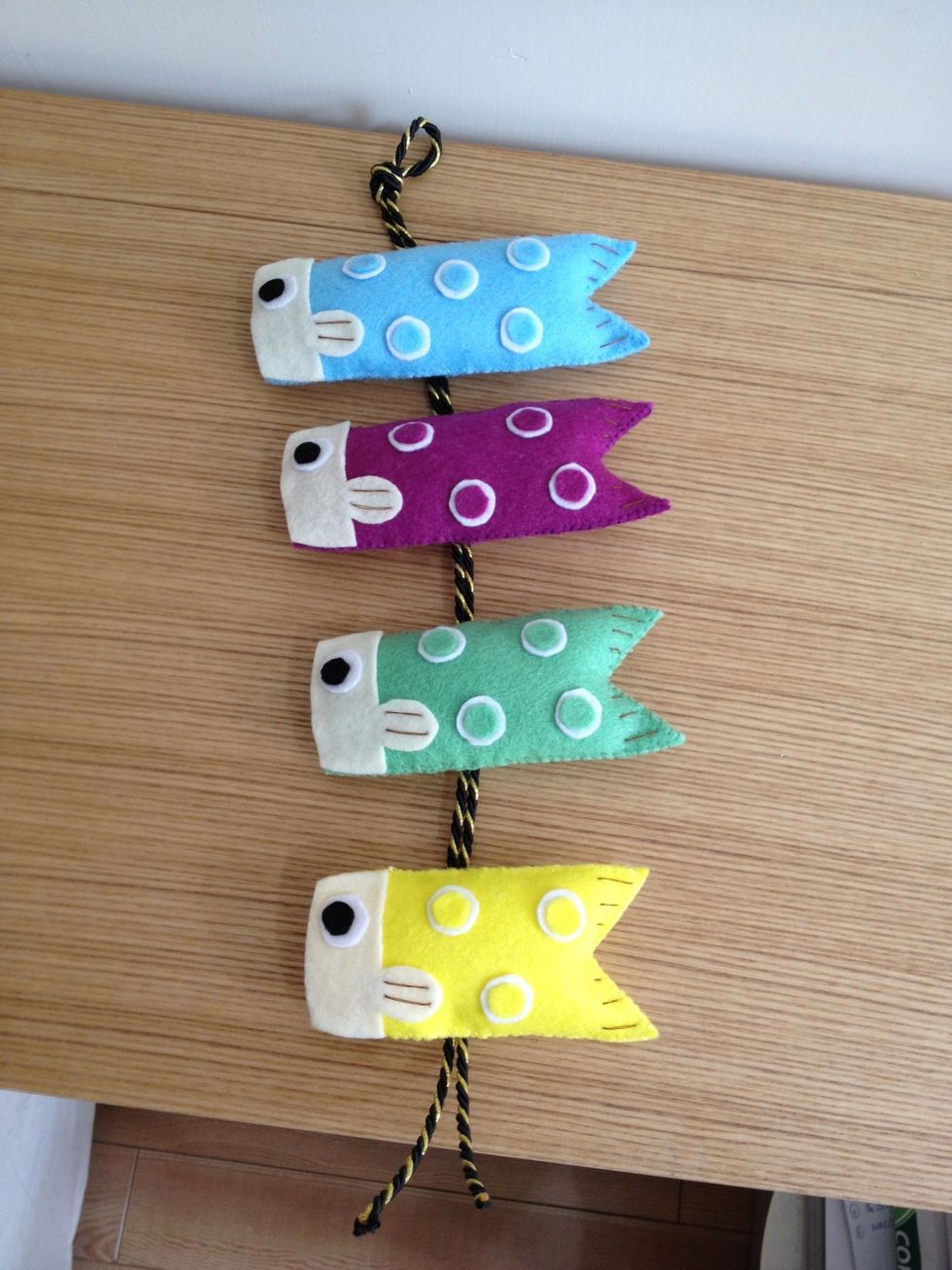 Almost finished!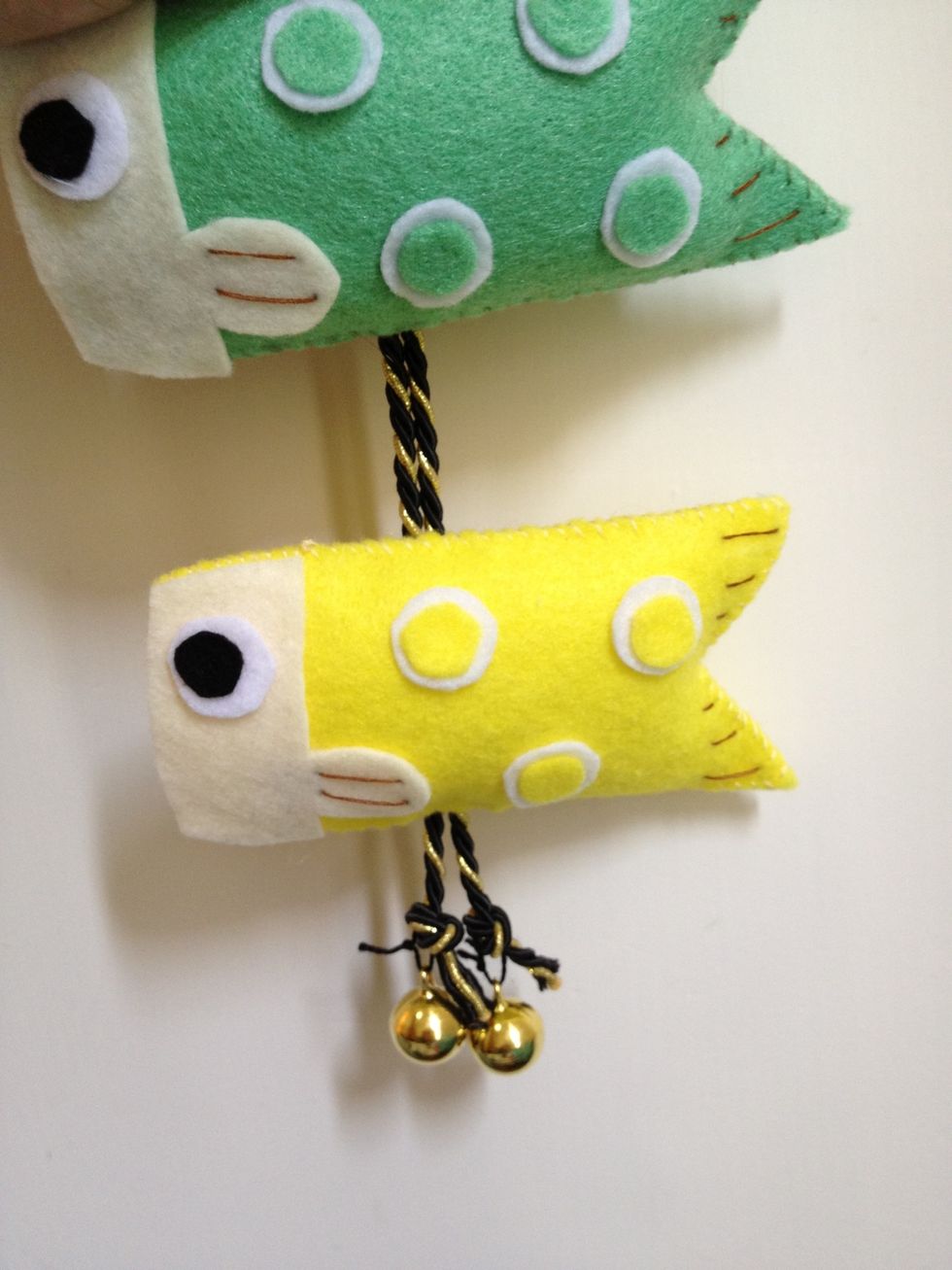 Tie some gold bells at the bottom. 🔔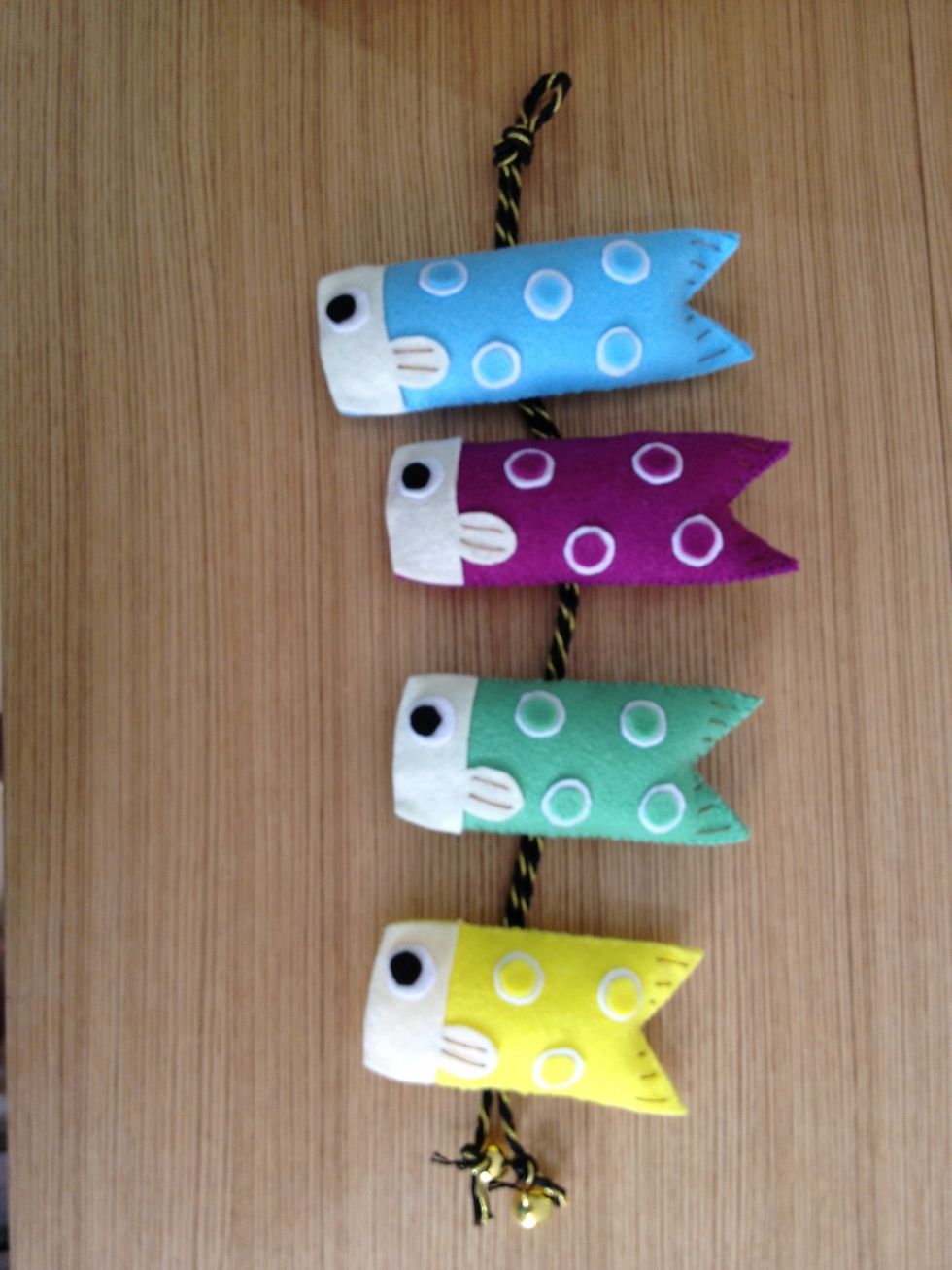 Done! Easy enough?! ✌
Needle and Pins
Fabric
Scissors
Pencil, Rubber and Eraser
Ruler
Glue
Tracing Paper
Thread
Poly Stuffing
Rotary Cutter
2.0 Gold Bells
1.0m String
Jojo Mama ☀
A working Mom with 2 cutie pies. And who loves traveling, cooking, singing, children education and movies!