The inspiration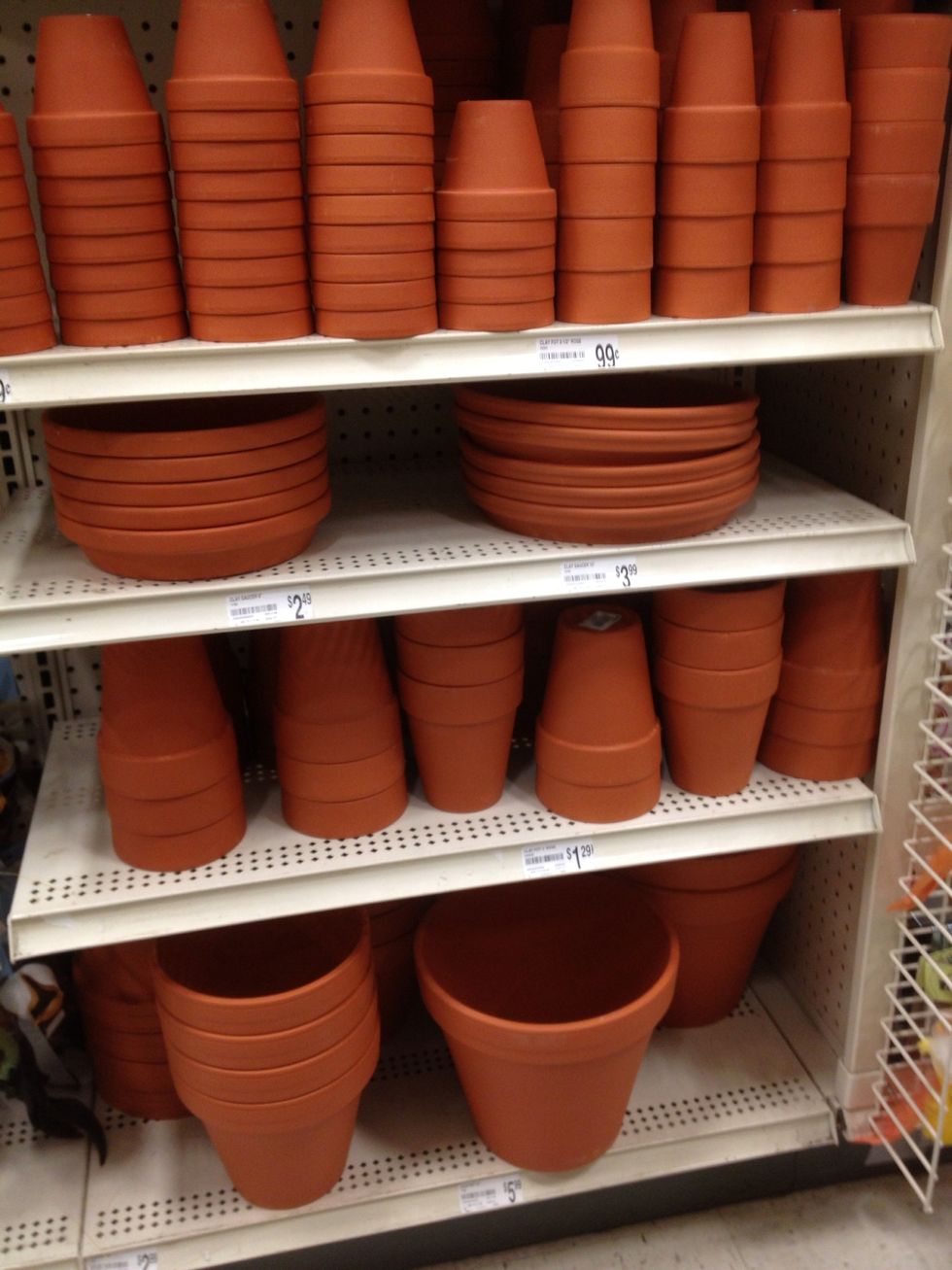 Terra cotta pots at Michaels. Smaller size for babies, medium for toddlers, large for big kids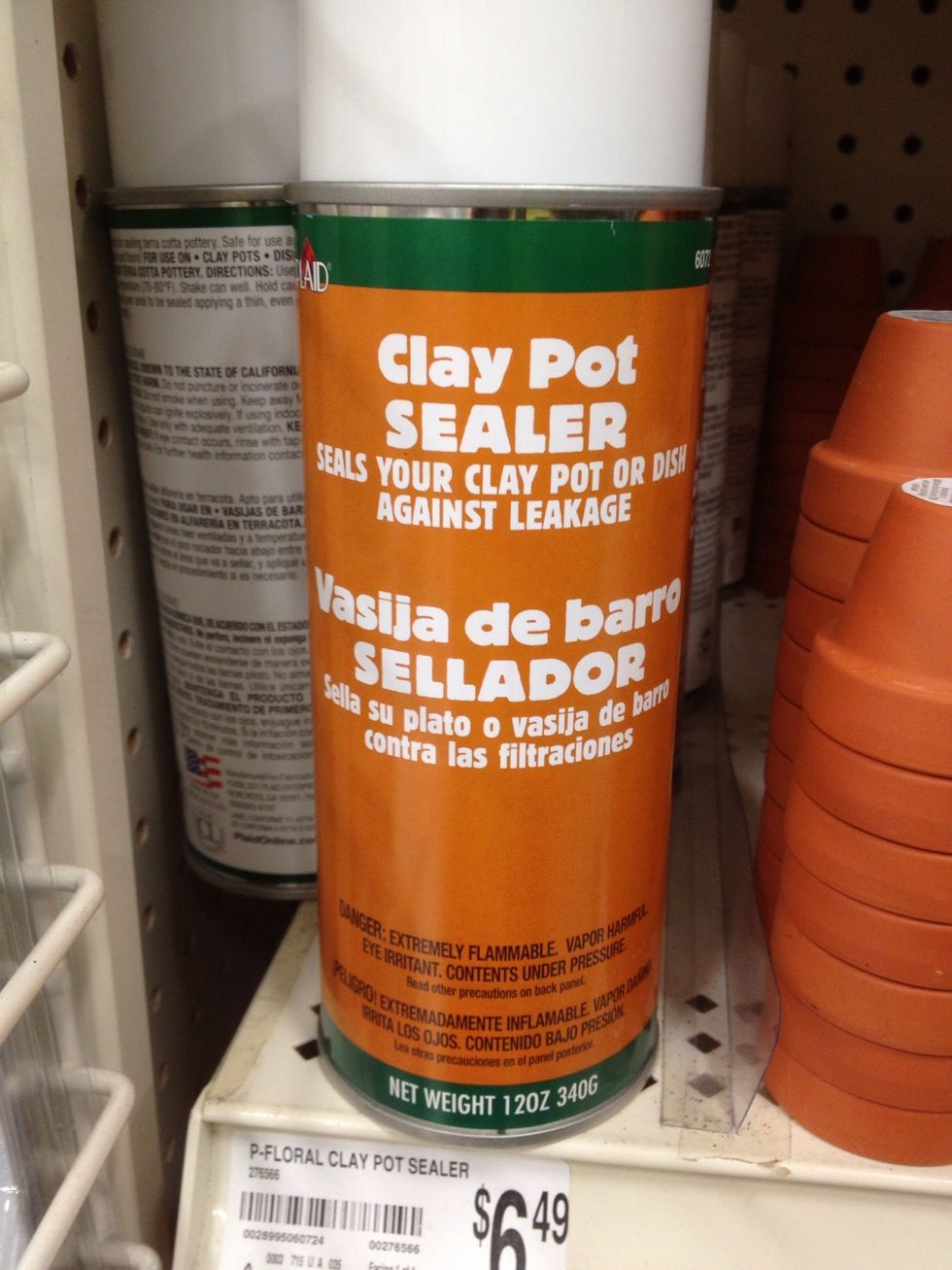 Clay pot sealer at Michaels. Right next to pots.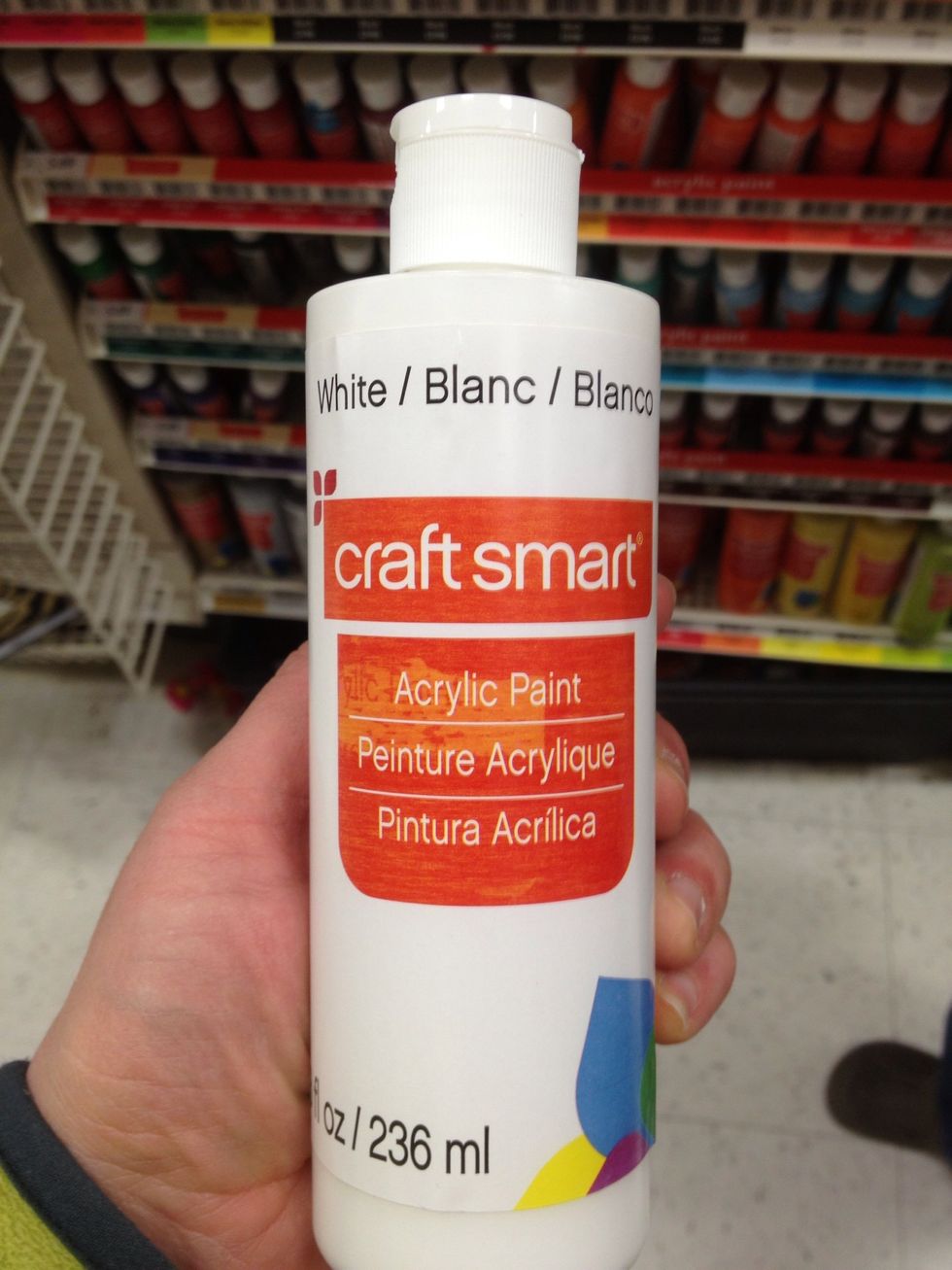 White acrylic paint at michaels.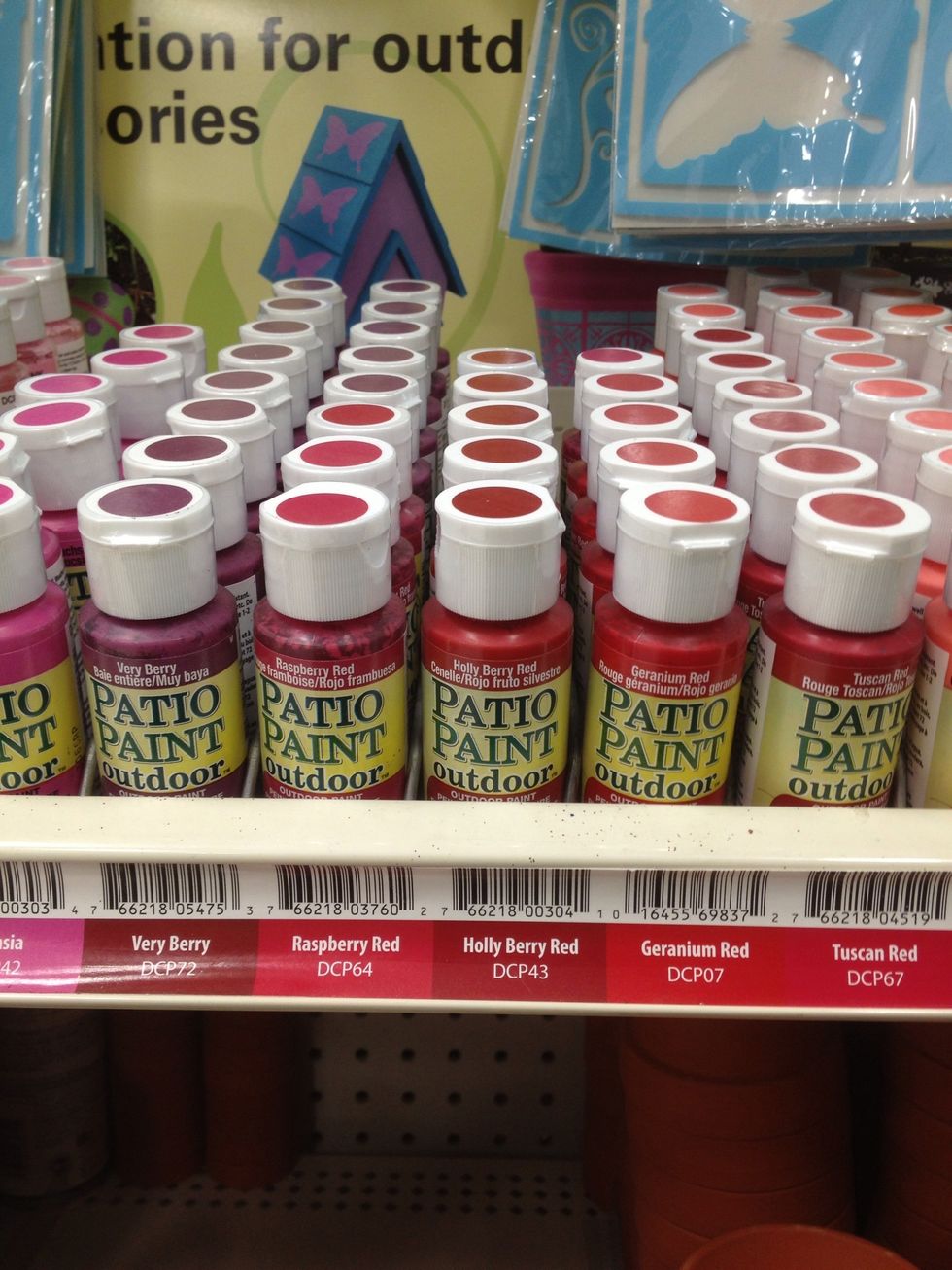 Color paints for footprints. You can get this brand or the next photo brand. You need 3 colors (for feet wings) and one black bottle (for butterfly body)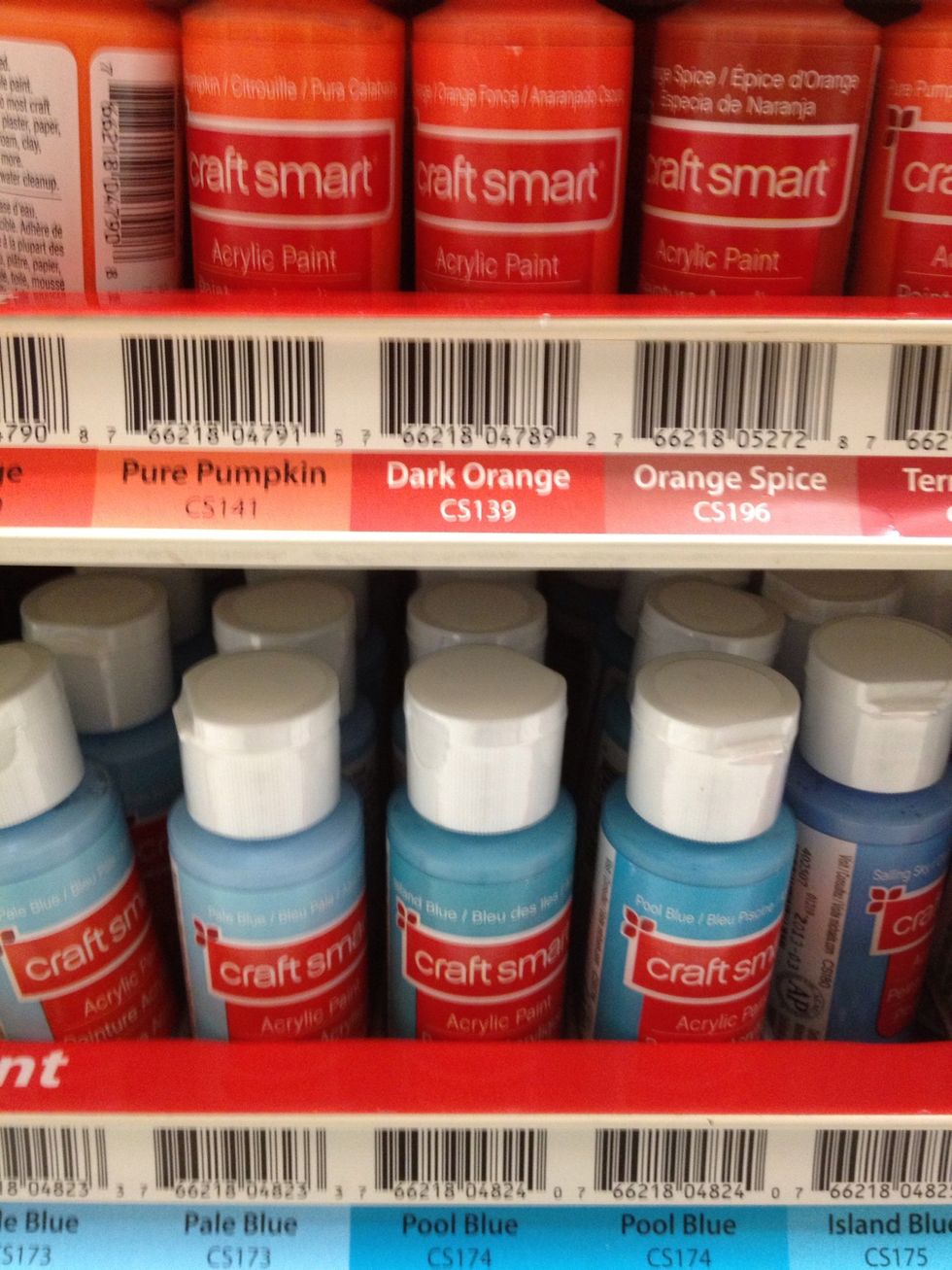 Another brand of colored paints at michaels.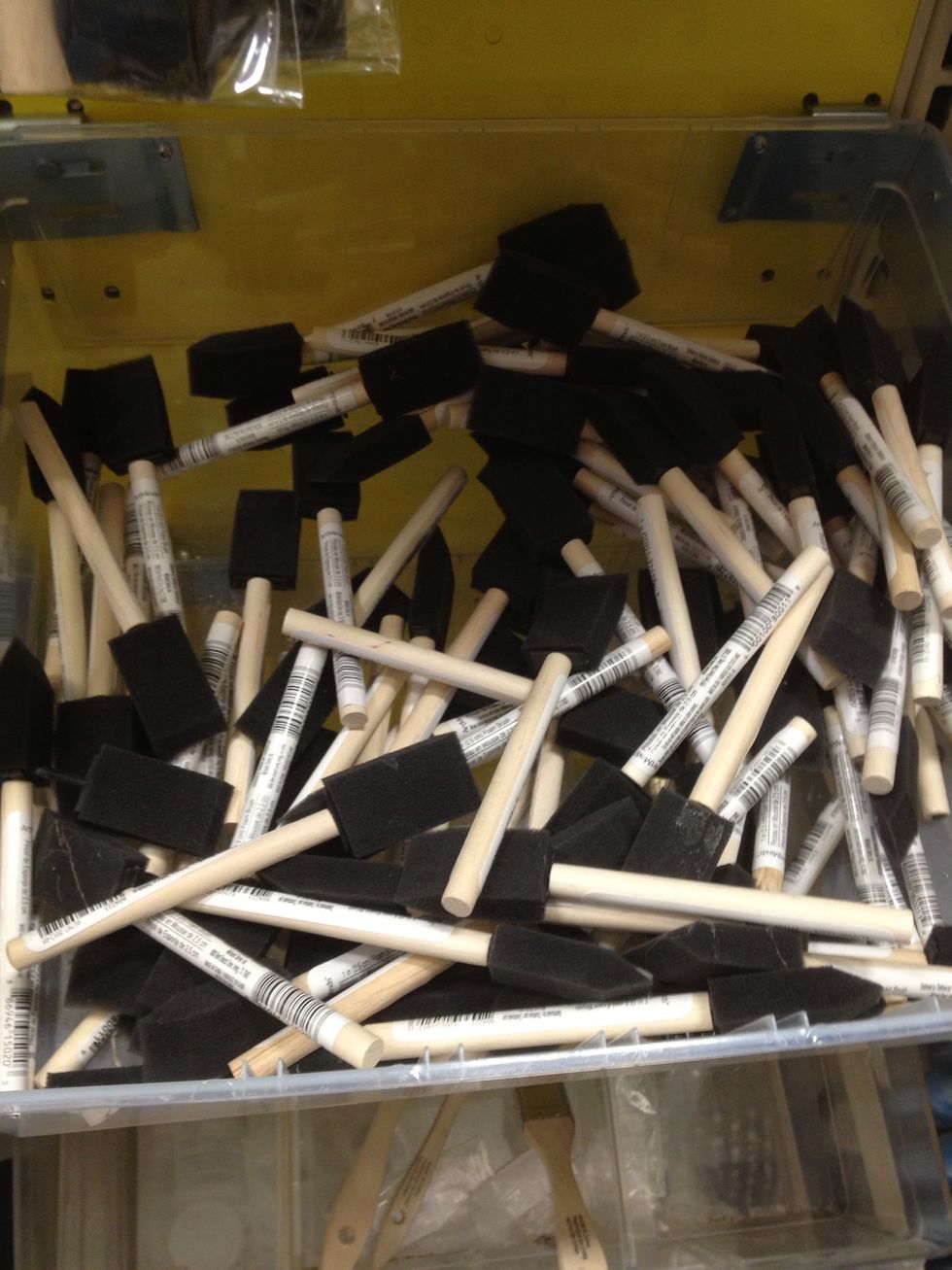 Sponge brush for painting the pot white
Spray inside and bottom of pot with clay pot sealer. This will waterproof it. Do 2 coats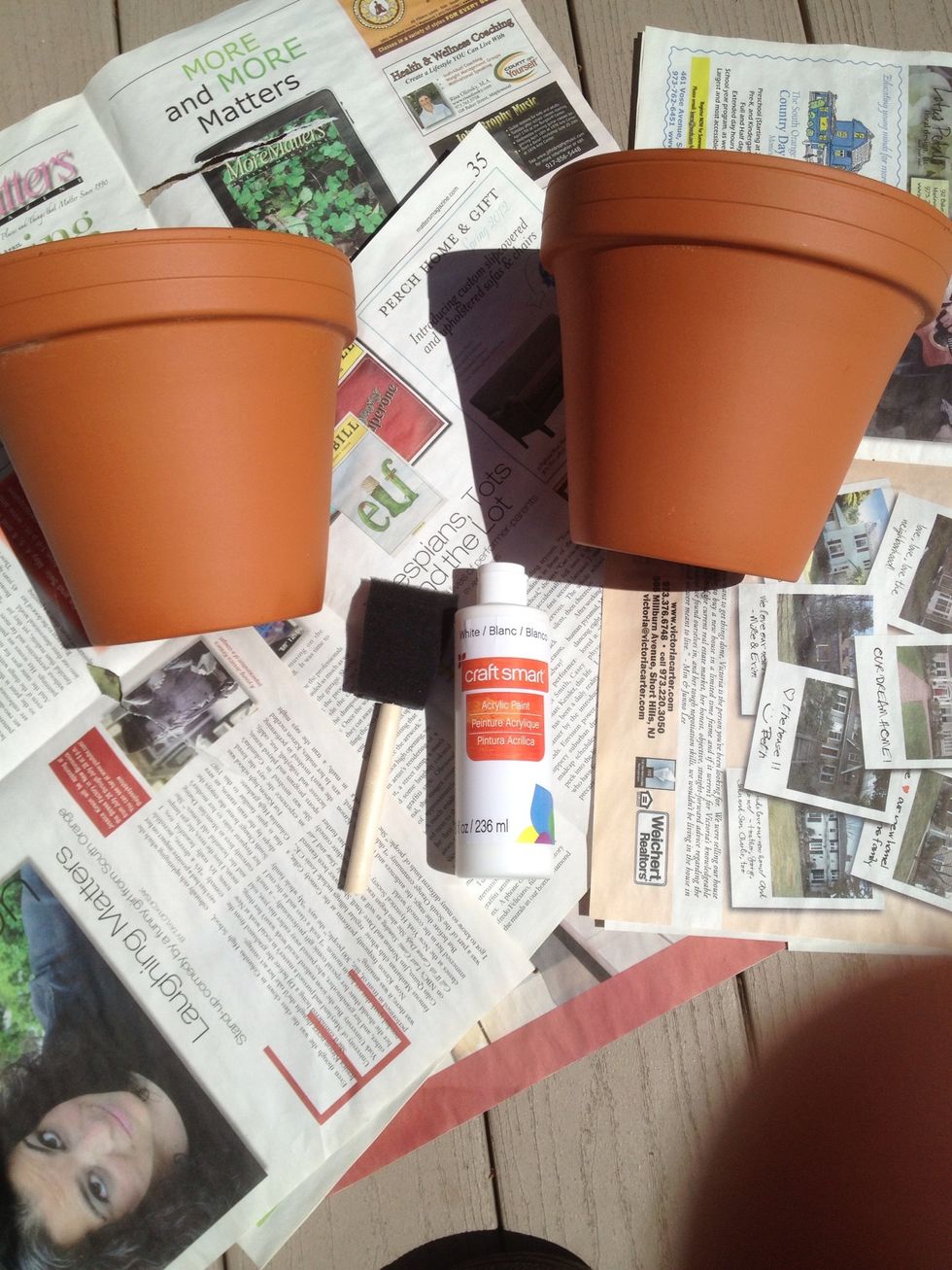 Paint untreated outside of pot with white paint.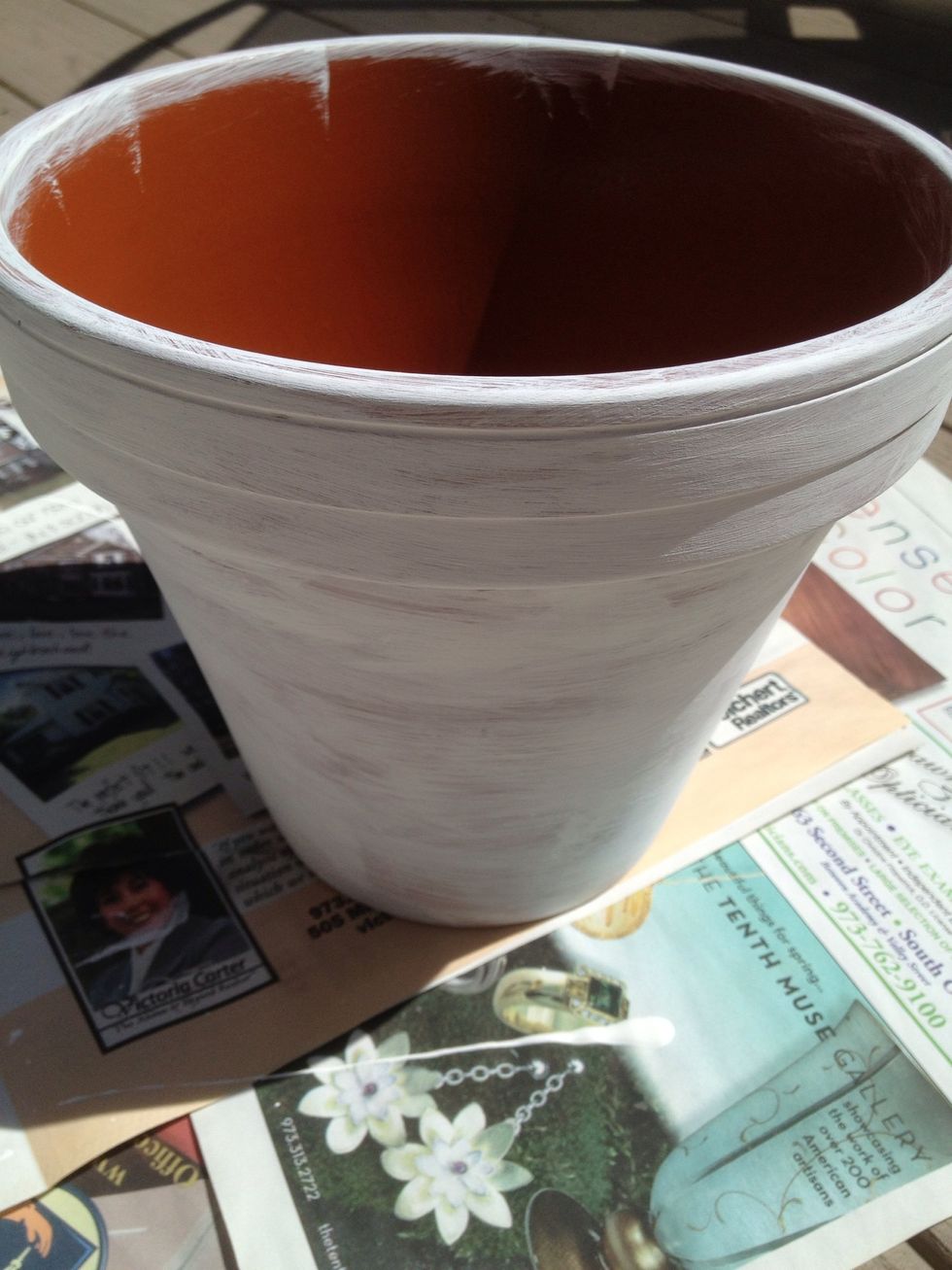 After first coat.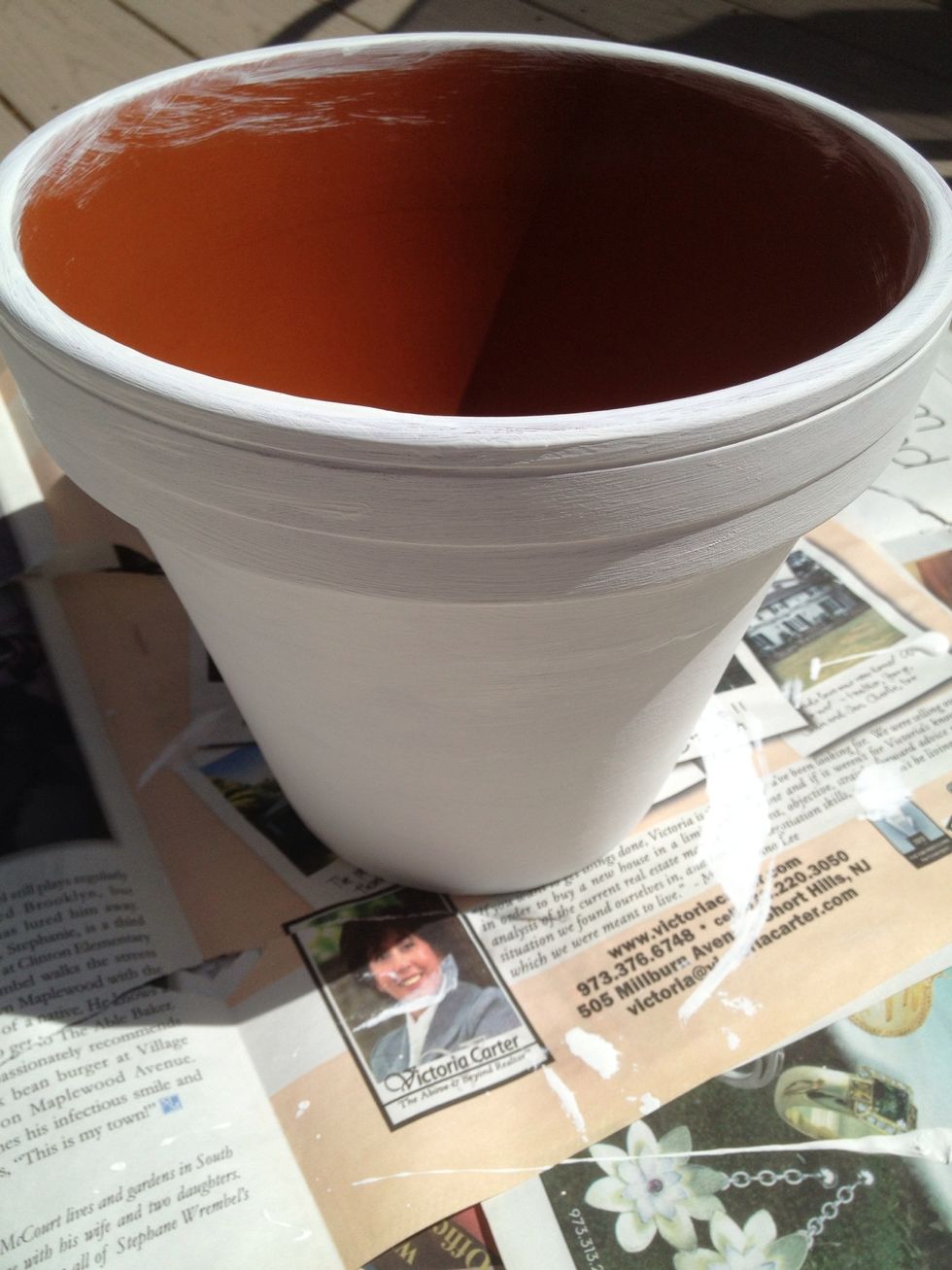 After second coat (also paint upper rim and some on the inside of the pot if you wish)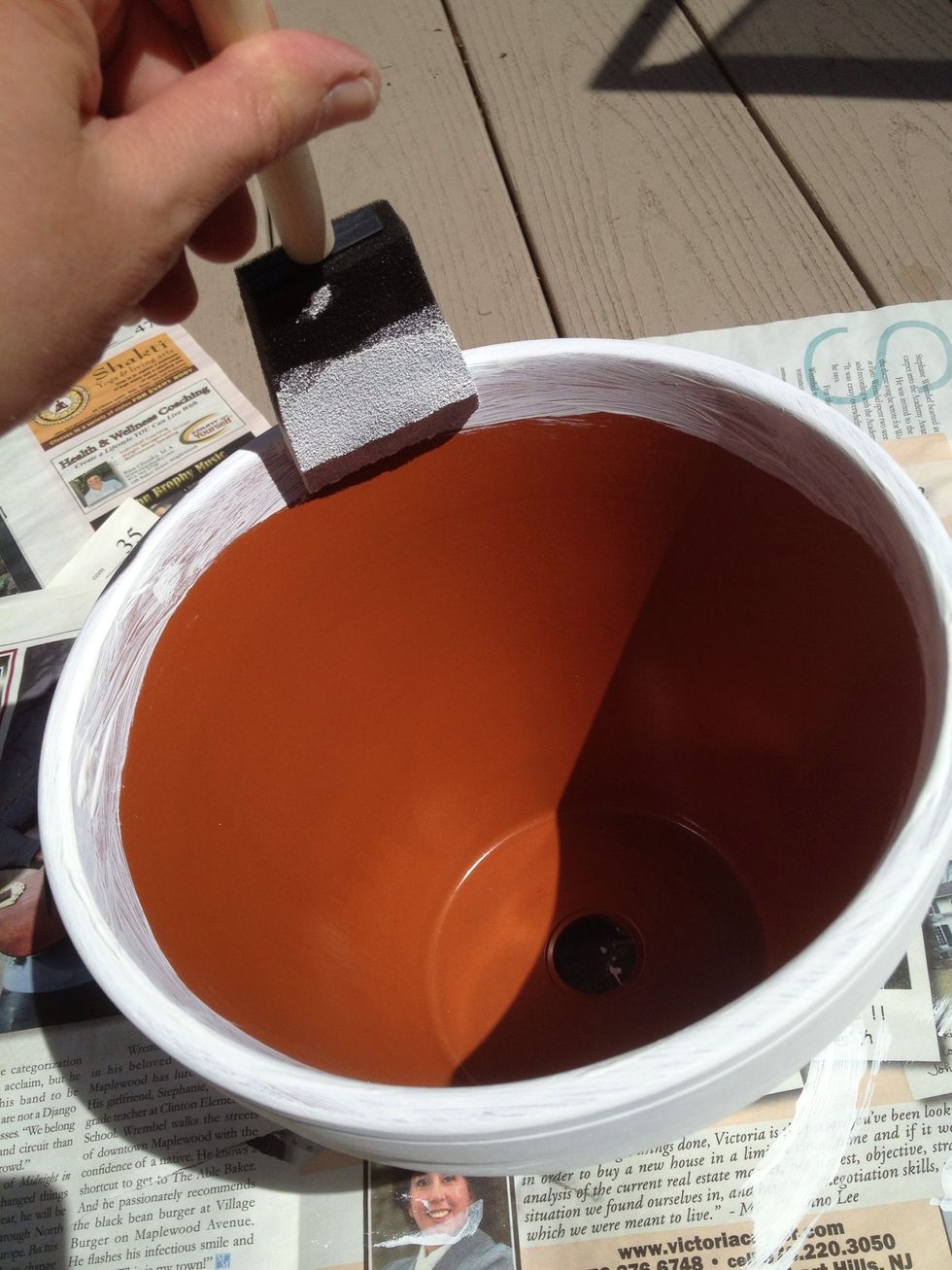 Painting inside the rim, eyeball it straight with brush.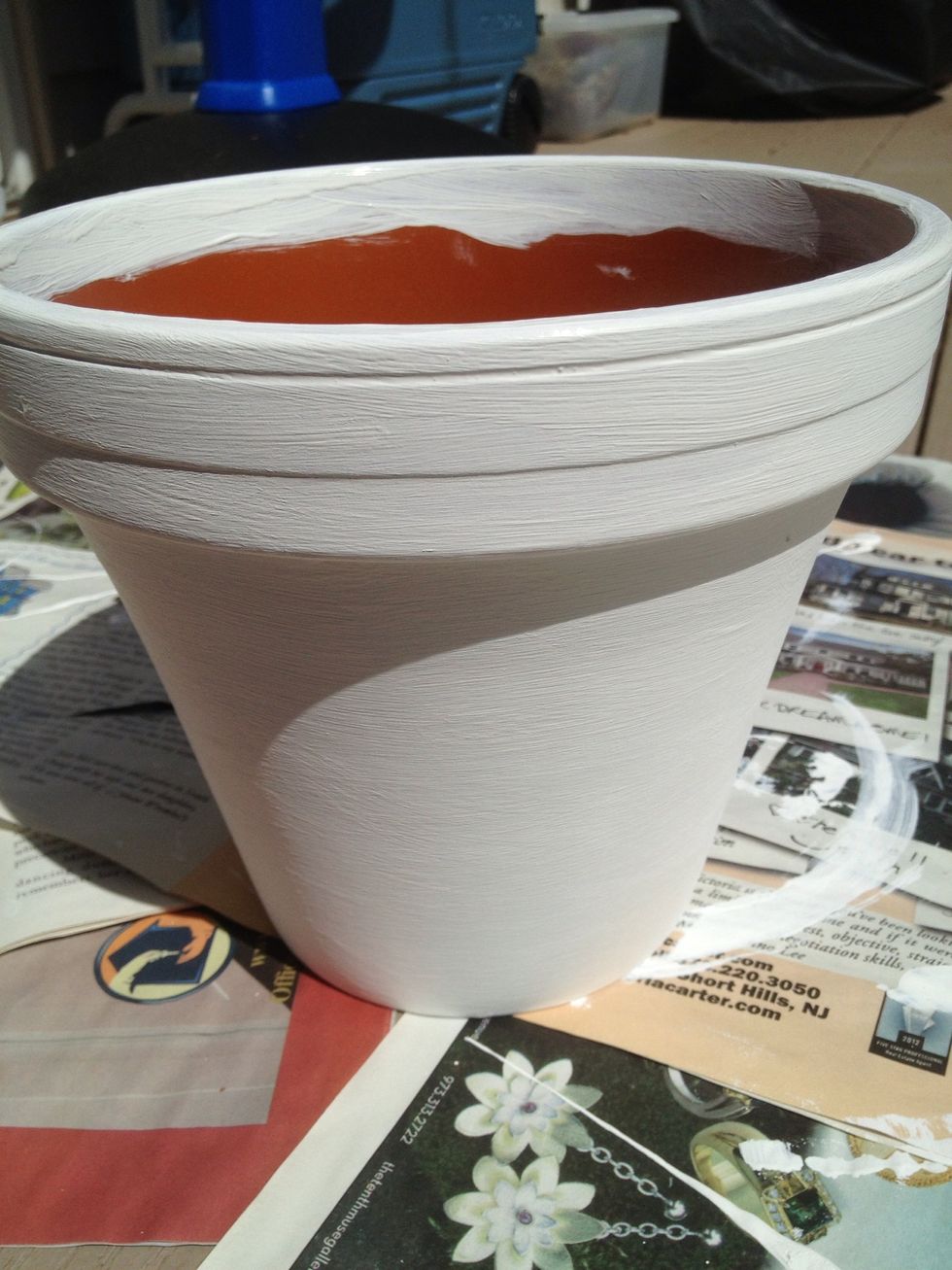 After 3 rd coat. This paint dries quickly.
Get the feet ready! Remember left foot is right wing and right foot is left wing!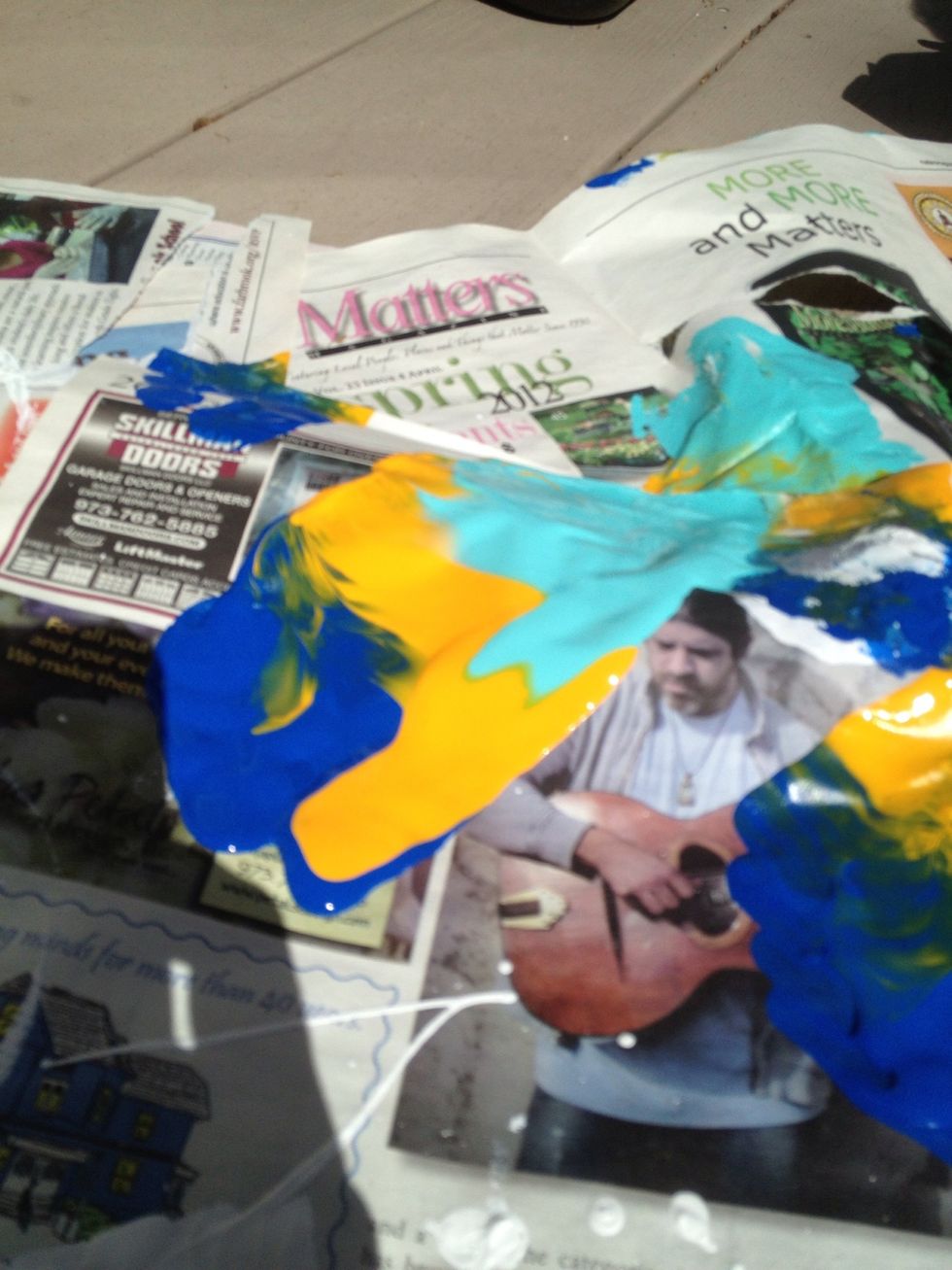 I poured the paint out and had them put a foot in. Then I blotted foot on newspaper before putting it on pot. You don't want too much paint on the foot. May have to try a few times -just repaint white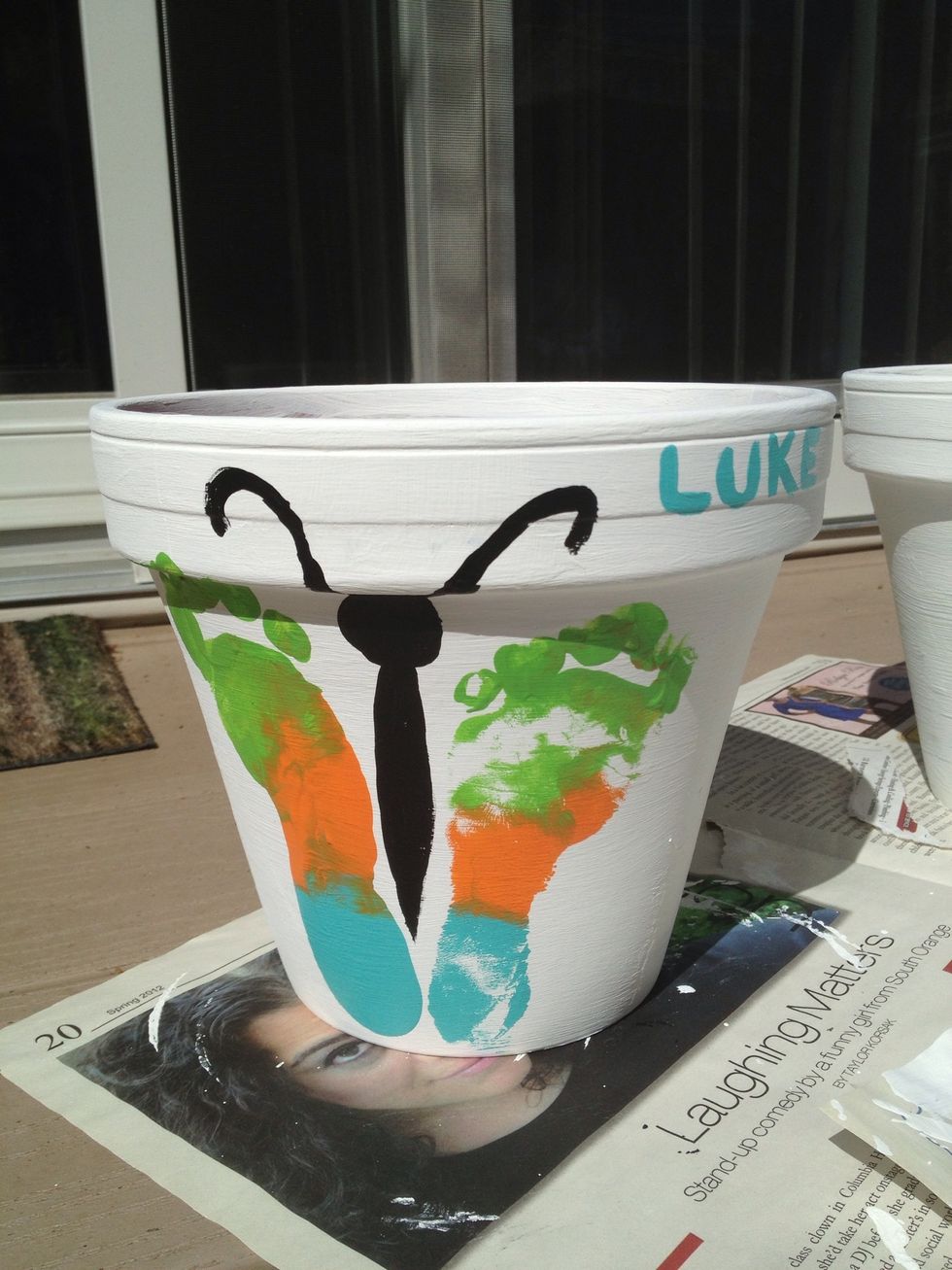 Paint the butterfly with black paint and paint name in a color of your choice.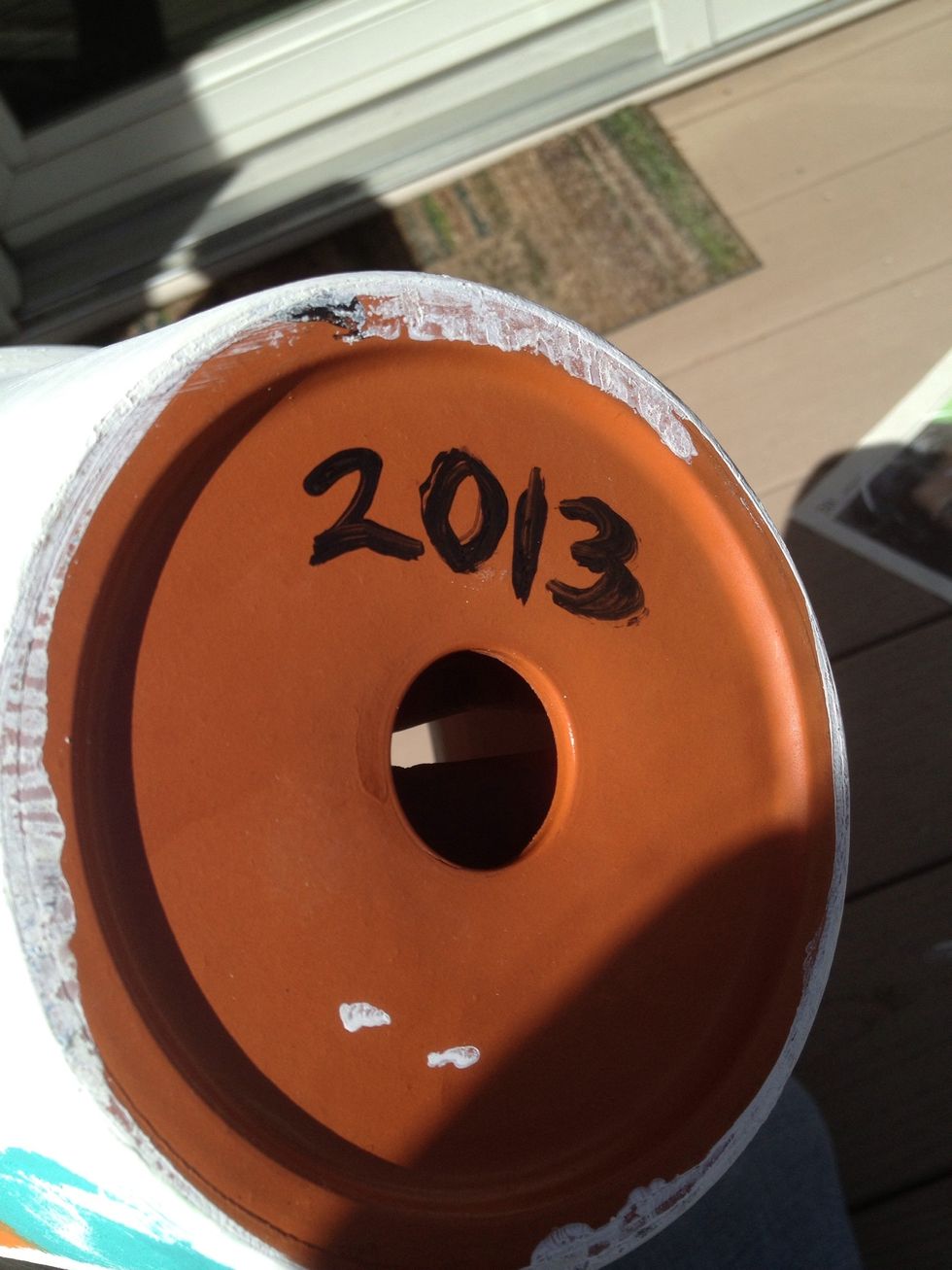 Paint date on bottom of pot.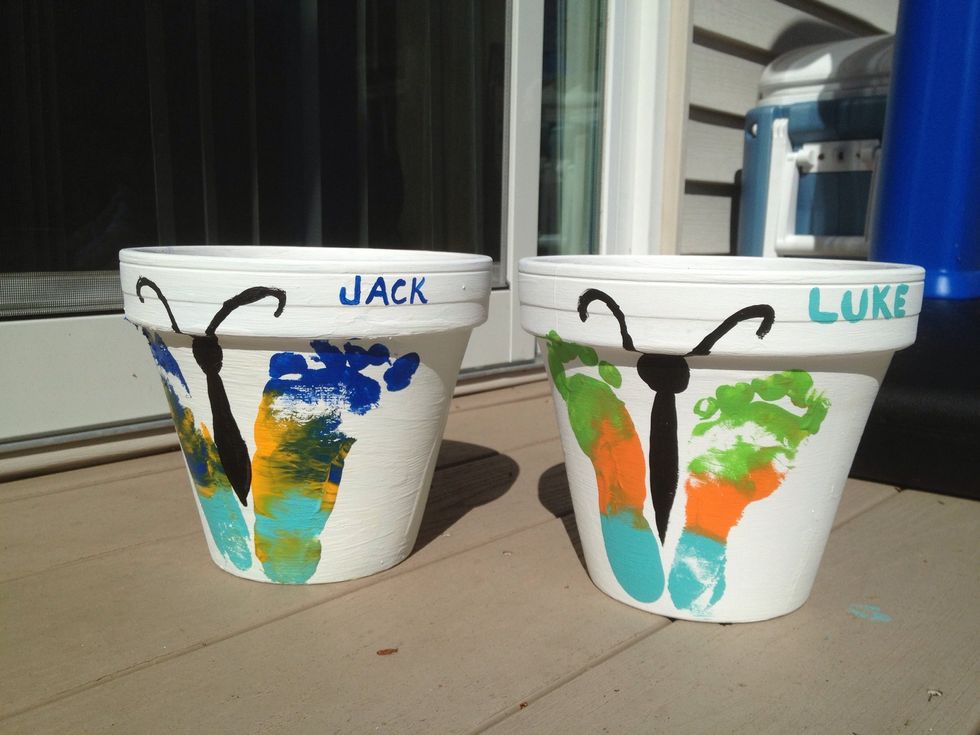 Let dry.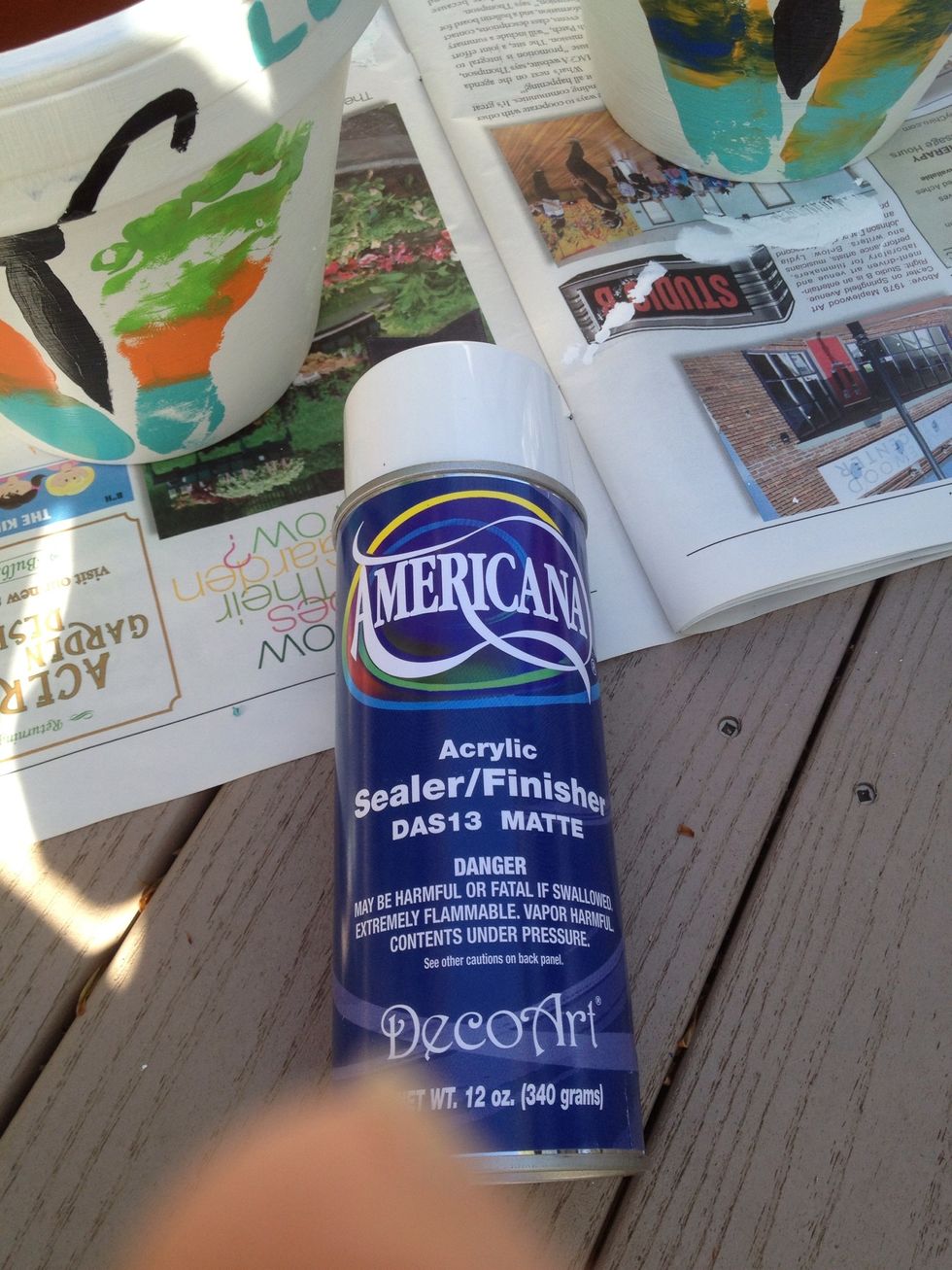 Spray with acrylic sealer. This should make it waterproof over the paint. This one was from michaels and is a matte finish.
The creator of this guide has not included tools