How to make a fluffy frittata with veggies and cheese
Make a Fluffy Frittata With Veggies and Cheese
2888
Frittatas are one of the of the best breakfast treats I can think of, and they are so easy to make. This recipe can be switched up with any veggies, cheese or meat you'd like to add. Of course...
if you have any of our seasoning blends you will add so much flavor to your frittata with very little effort. Our blends average 18 or more herbs and spices to kick up the flavor in any dish.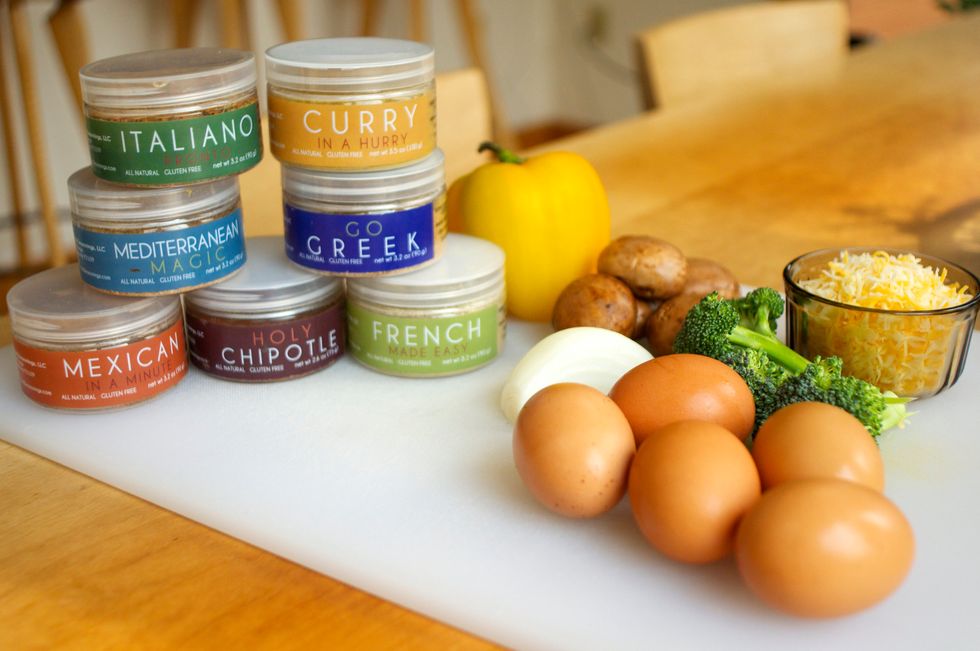 Get creative and use up whatever you have in your refrigerator. Zucchini, squash, asparagus, bacon, tomatoes - whatever you want to use. And of course, any of our seasoning blends or salt n pepper.
Place eggs into a bowl and add the milk or half n half. *Tip - crack the eggs in a small bowl first to make sure no shell gets in it. Do this for each egg before putting in large bowl.
Add 1 tsp of seasonings. If you don't have any of our seasonings, add a pinch or two of Kosher/sea salt salt n' pepper, or a dash or two of whatever seasoning salts you have - just season it!
Whisk the eggs until frothy. The more frothy you make them the fluffier your frittata will be. It helps get air into the eggs and create a lighter and softer egg.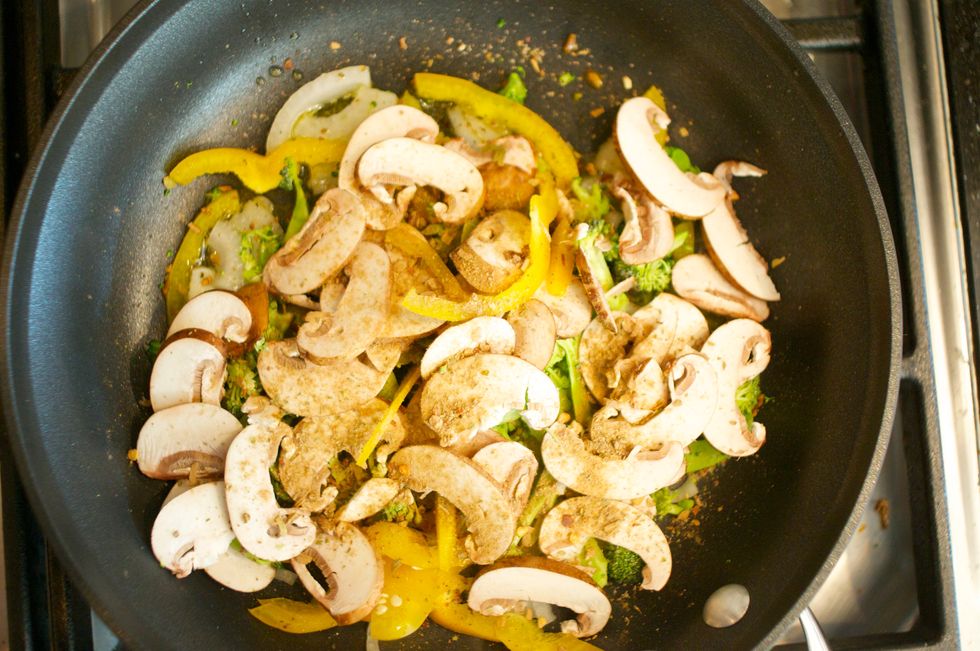 Grab an oven-safe saute pan that is 8"-10" in size - place over medium-high heat. Add butter or oil, your veggies of choice, as well as another tsp of seasoning, or a pinch of salt and fresh pepper.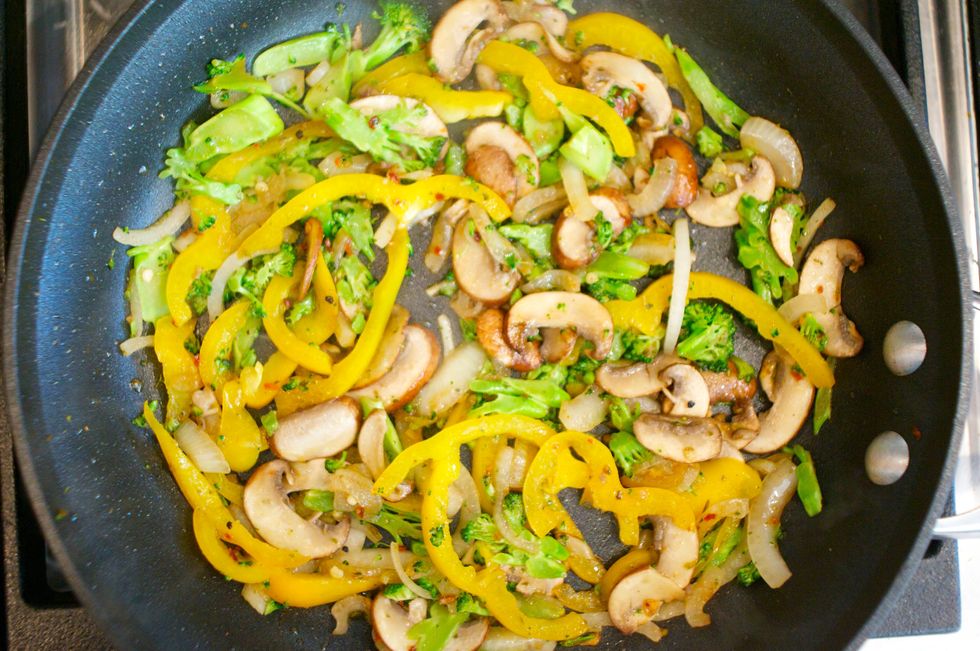 Saute your veggies for 3-5 minutes. Don't overcook them - they will cook more in oven.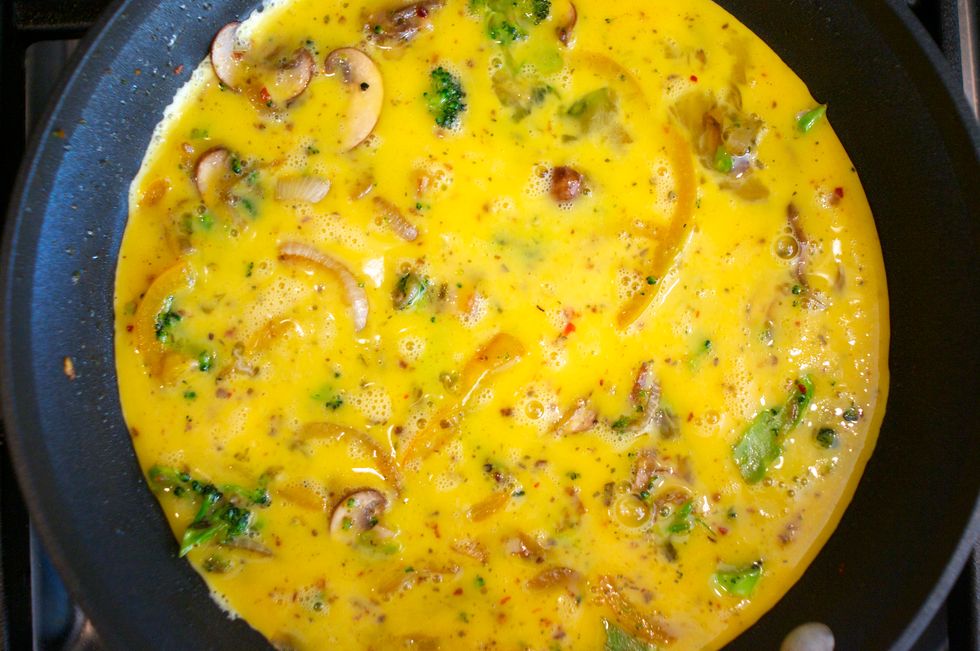 Pour the egg mixture over the veggies and cook on medium-low heat for 3 minute or so. Shake the pan back and forth every 30 seconds or so to help cook the eggs evenly.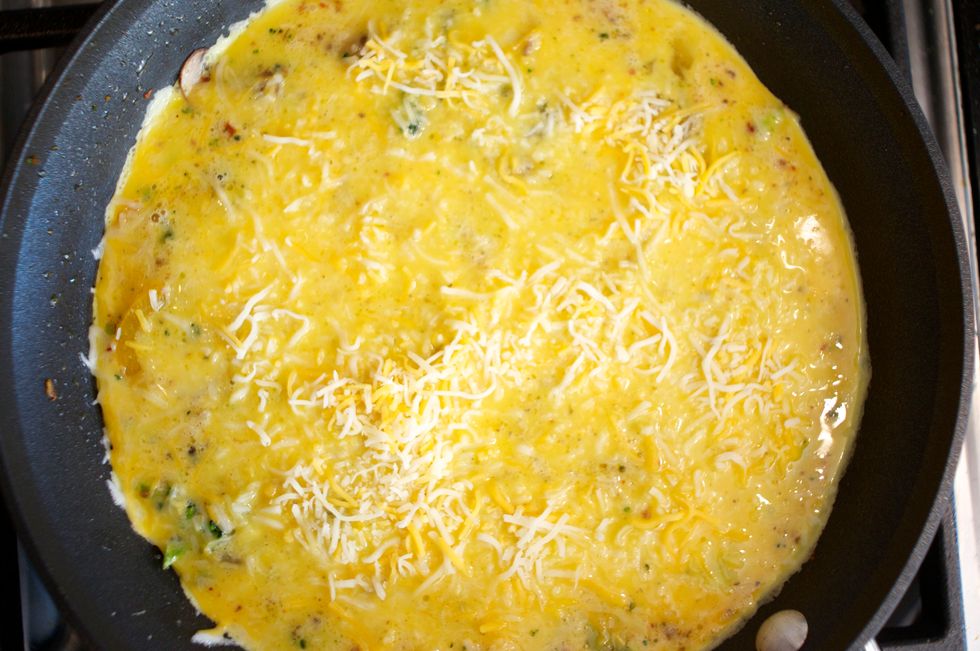 Sprinkle on the cheese of your choice then place the pan in the oven. Remember, make sure you pan is oven safe and does not have a plastic handle that will melt.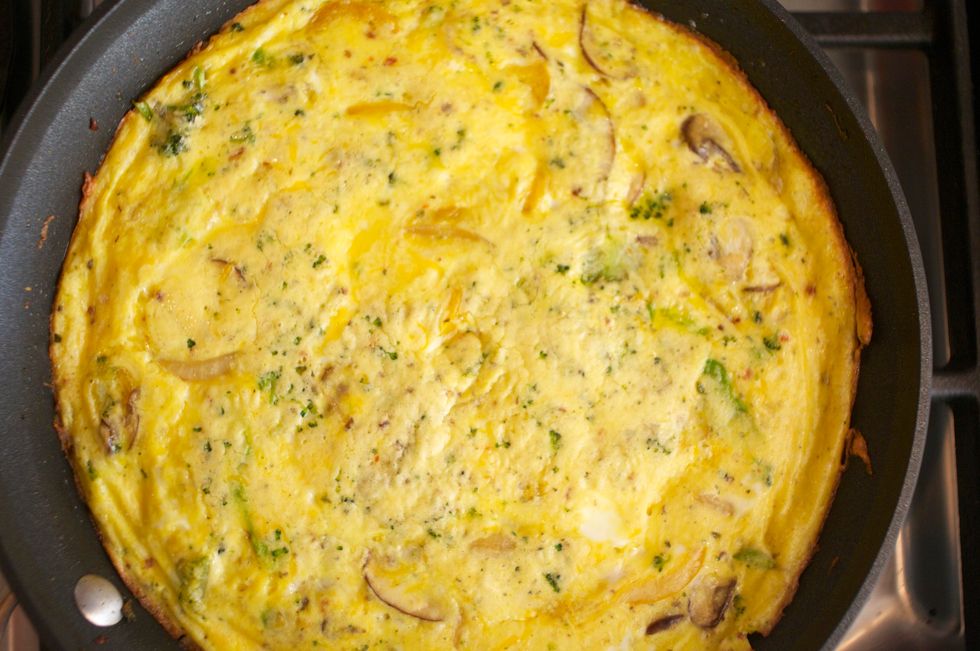 Cook the frittata for 15-20 minutes, or until the eggs have set and they don't jiggle when you shake the pan. If you like the cheese to be crispy, place under broiler for last minute of cooking.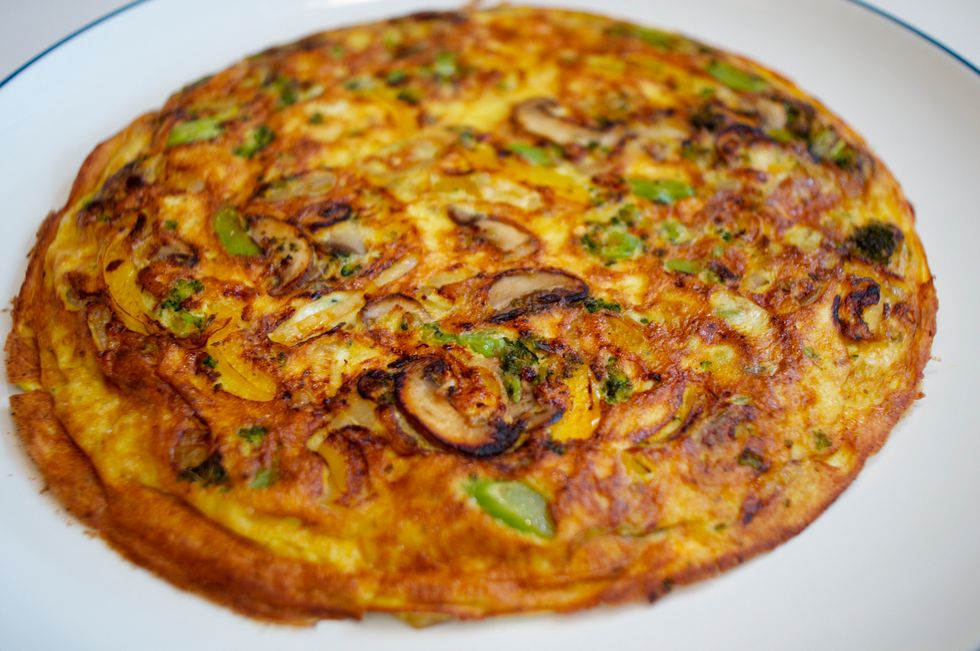 Grab a plate large enough to cover the pan and place it on top. Using both hands, flip the frittata out. If you used a non-stick pan, you could probably just slide it out. I like to flip mine though.
Cut the frittata and server immediately. Toast up some bread and add whatever sides you'd like. Bacon, bacon and more bacon - is always good to eat with this dish! Enjoy...
2.0tsp Mexican in a Minute Seasoning Blend or any blend
6.0 Fresh Eggs
1.0 Bell Pepper, seeded and sliced
4.0 Mushrooms, sliced
1/2 Onion, sliced
1/2c Shredded Cheese of any type
3/4c Broccoli, sliced or diced
2.0Tbsp Olive oil or butter
1/2c Whole Milk or half n half
World Seasonings
World Seasonings offers 9 amazing gluten free, kosher and all-natural seasoning blends that will make breakfast, lunch and dinner extraordinary.
San Diego, CA - everywhere