Таке acrylic primer, brush and good mood.
Cover the bottle with a wide neck - clean, without labels.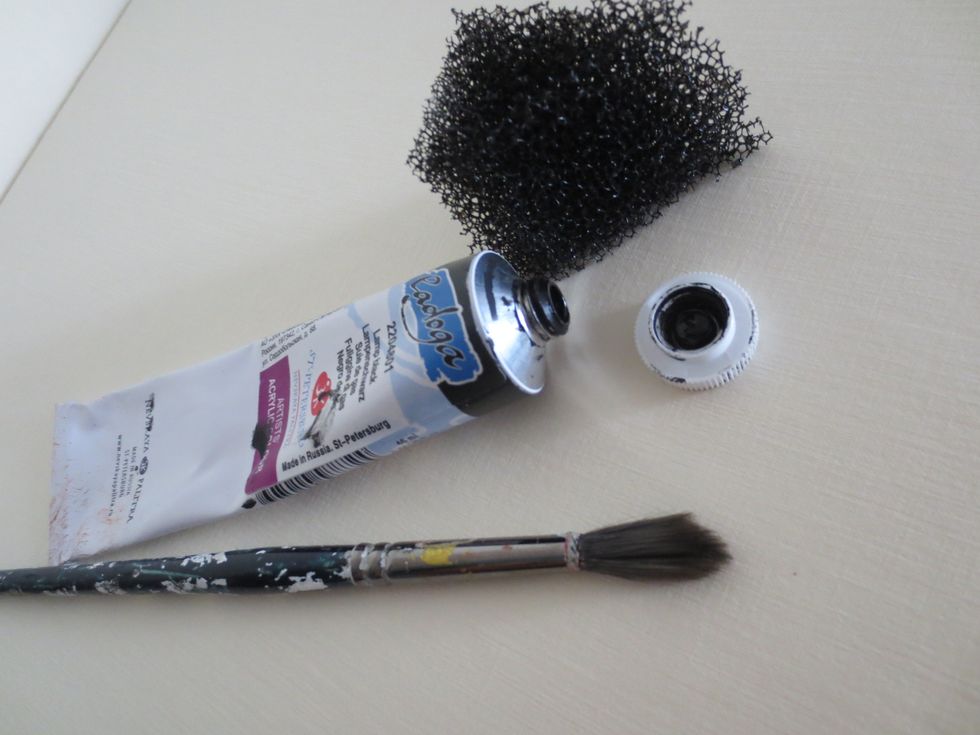 And still need black paint.
And paper cut out. I love paper Graphic 45, Couture collection.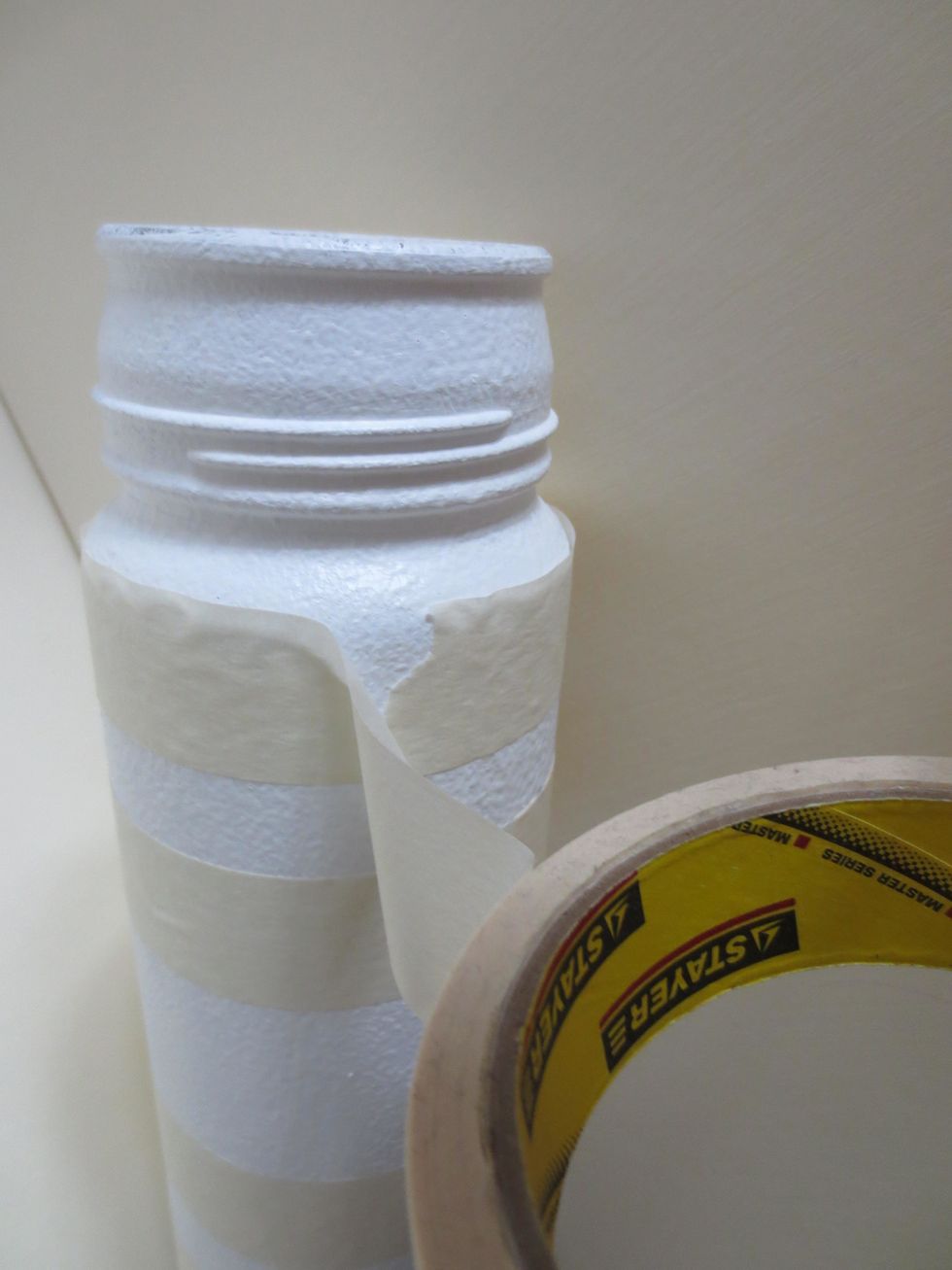 For dry colored bottle sticking masking tape. Stripes.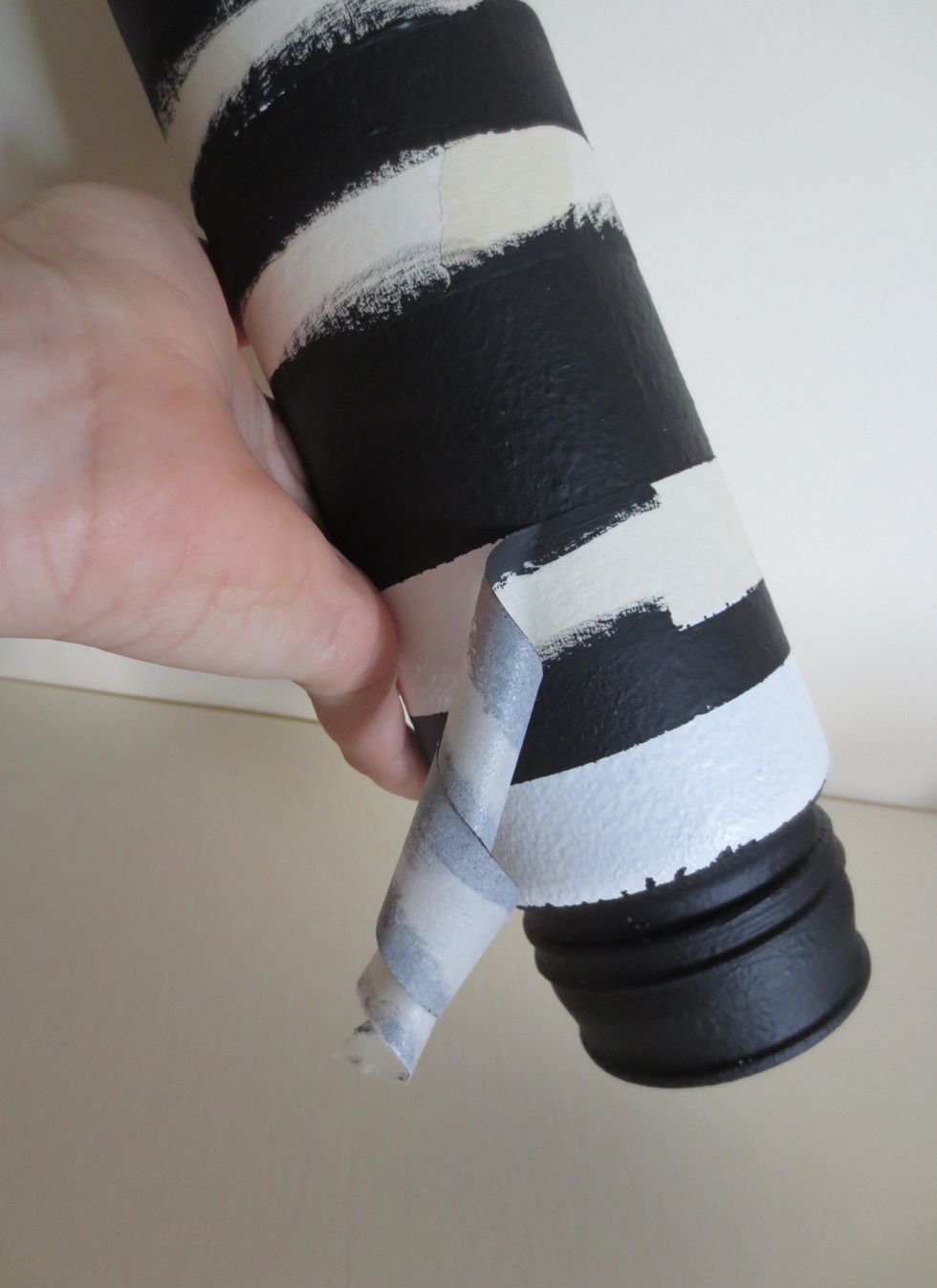 Important! Some stripes paint black.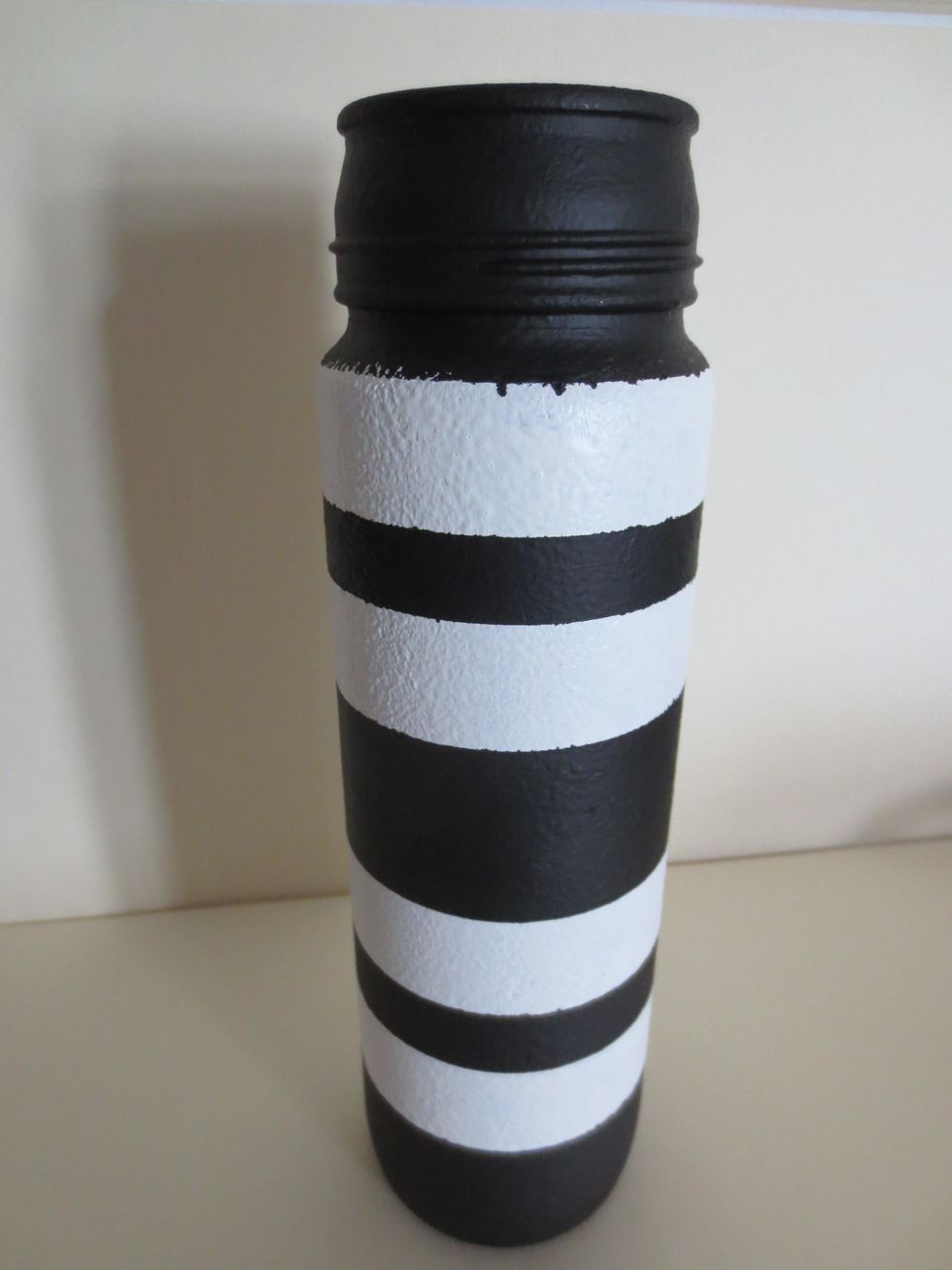 When the paint is dry remove the masking tape.
Apply the paste through a stencil. I have pattern wiht flowers.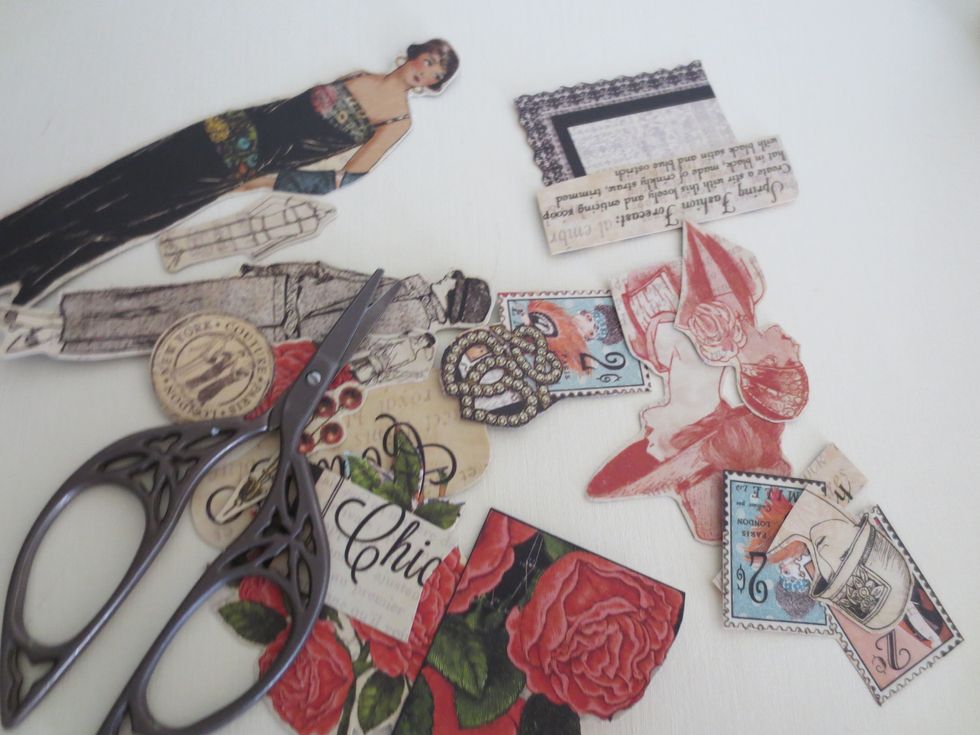 Cut out paper decorations for vase.
Gold paint shade relief.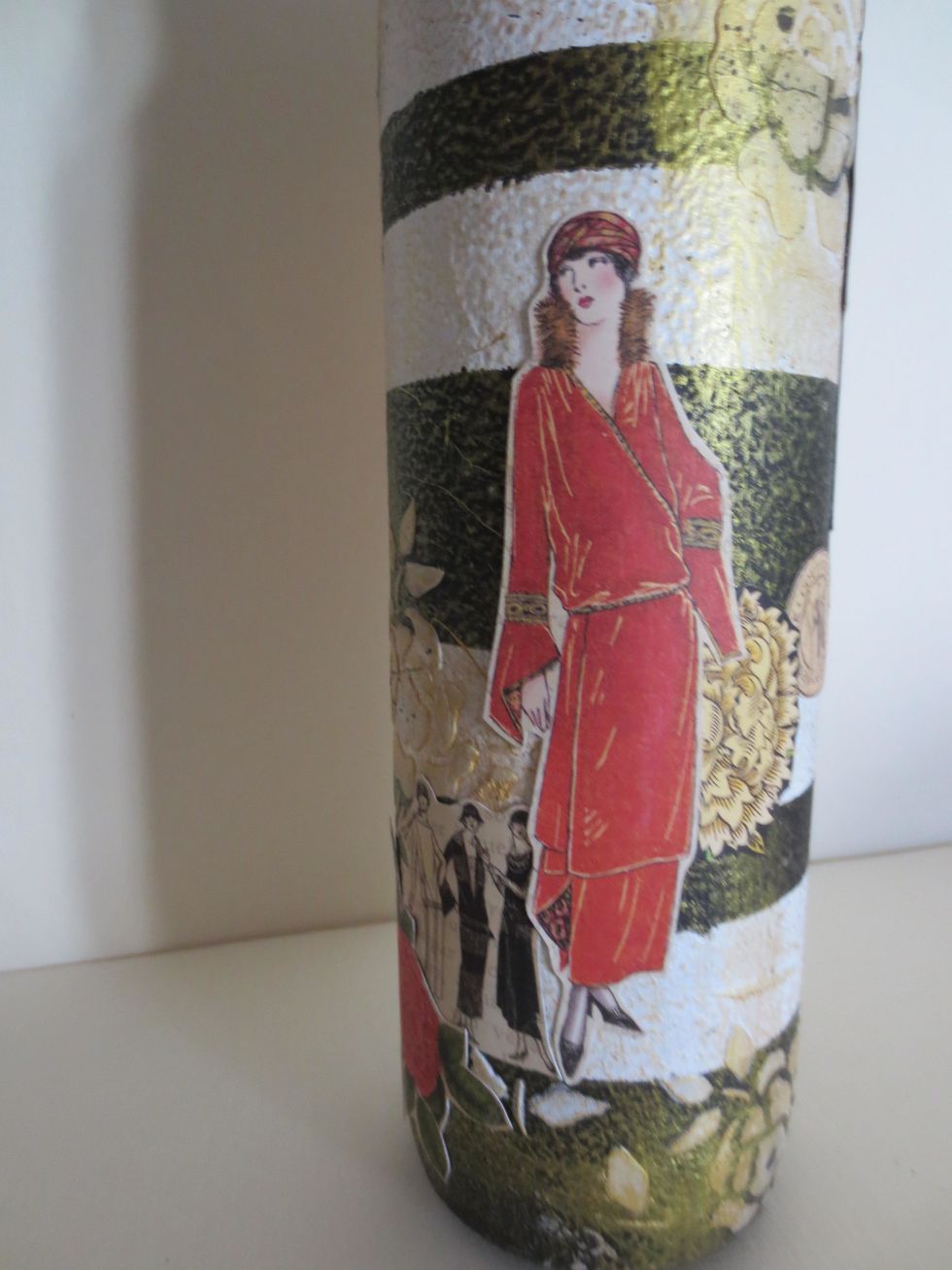 Dried up? Sticking paper elements.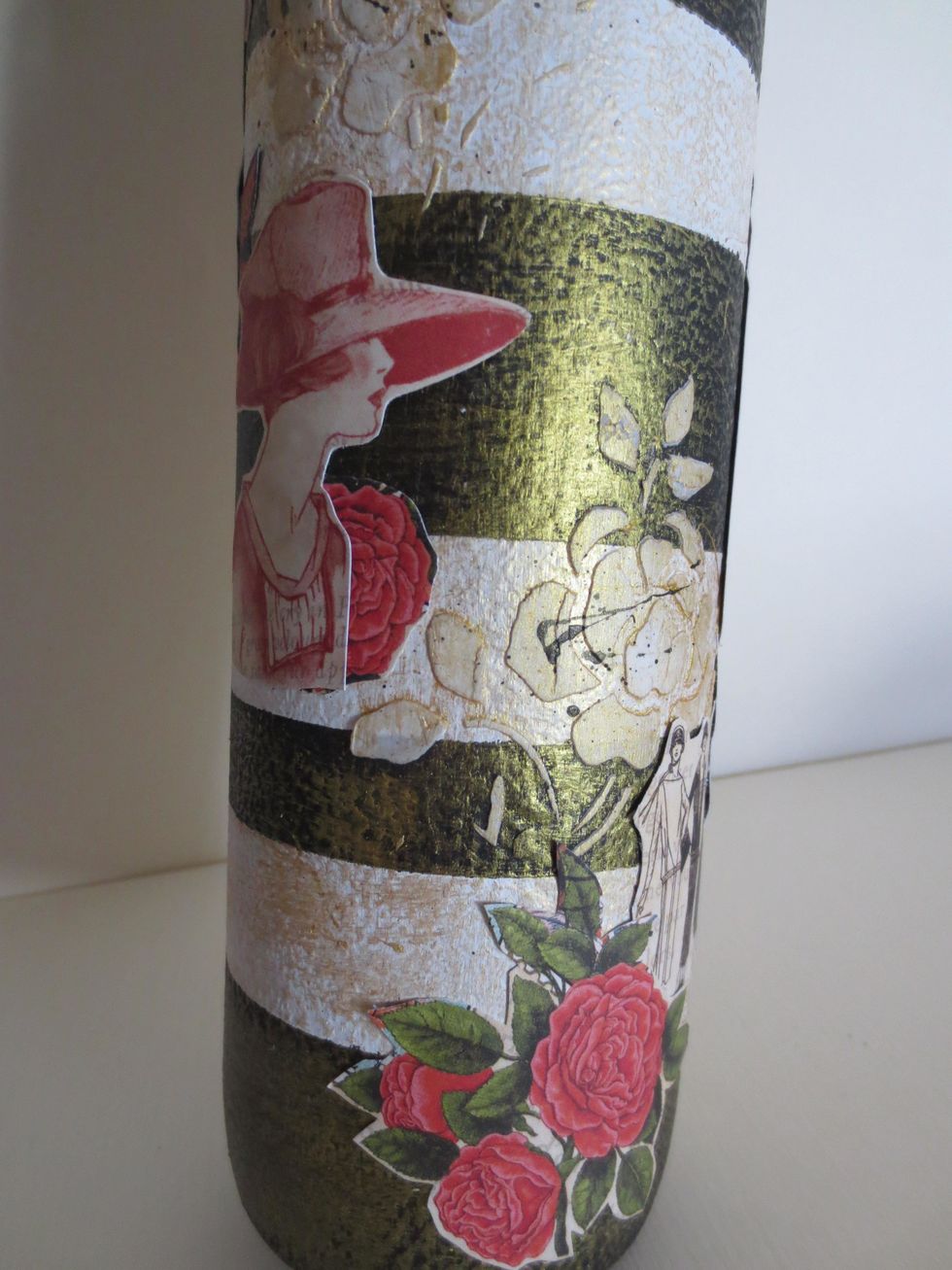 This is what happens.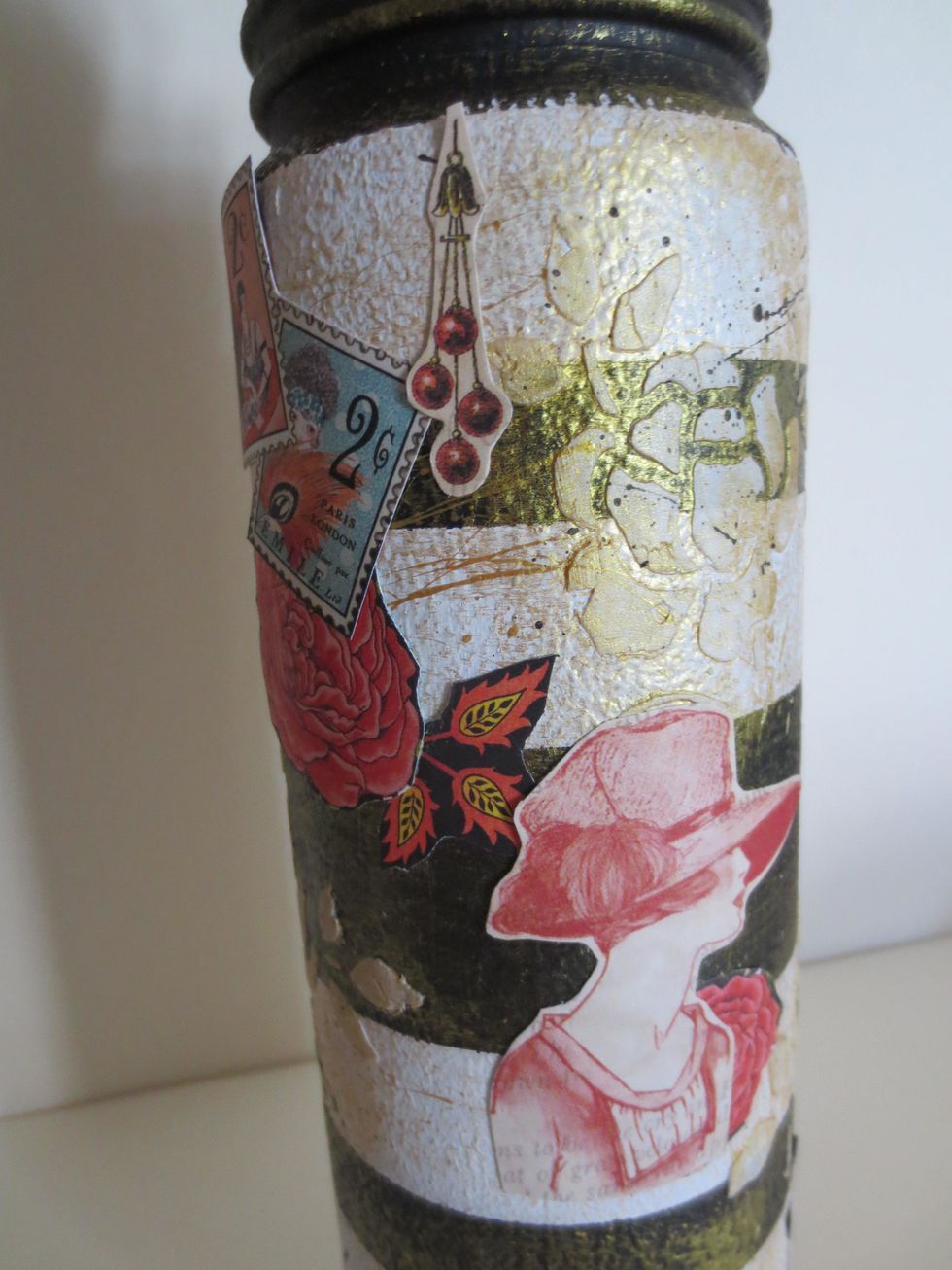 I like. And you?
Last step - finishing varnish for protection against water.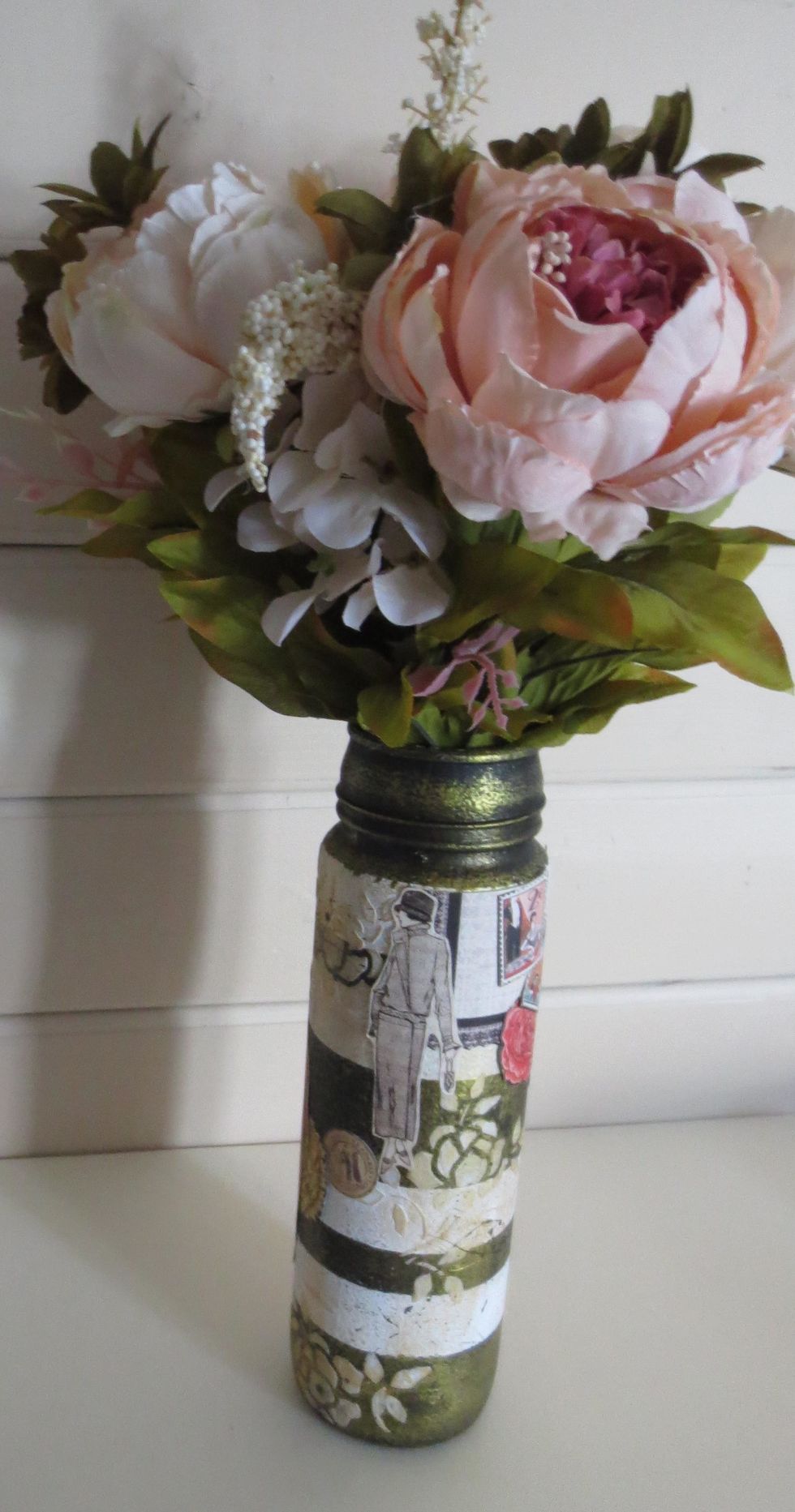 And a bouquet.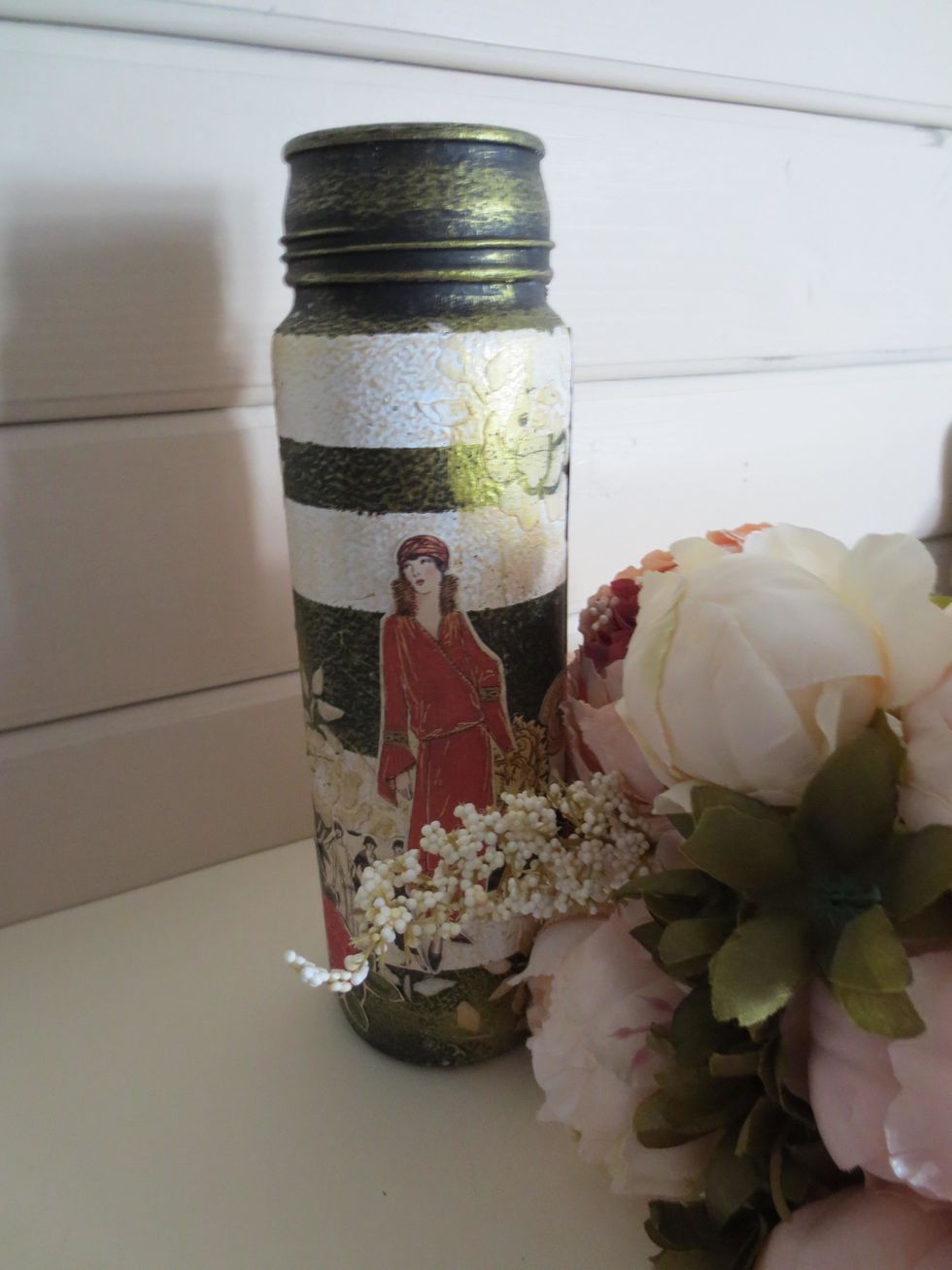 Beautiful vase 1 hour ready!
The creator of this guide has not included tools