Take 2 cloth stem wires and twist 2 of the ends together to create one long wire.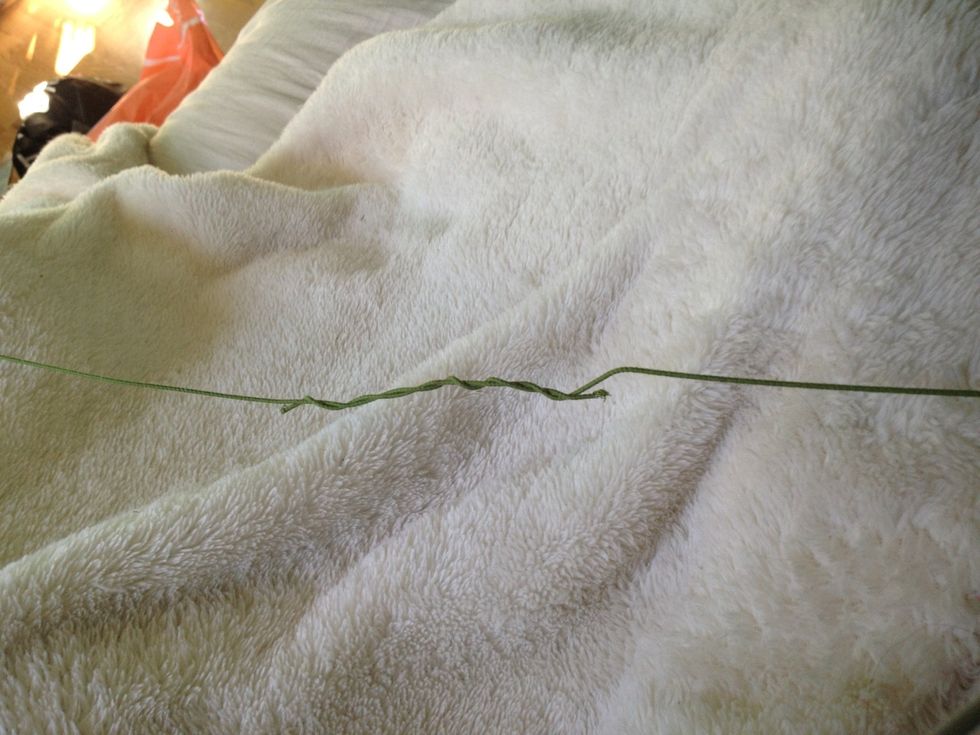 It should look like this (the other ends are too long to be in the pic).
Fit the long wire to your head and make as loose or as tight as you want. Then twist it together where you fitted it.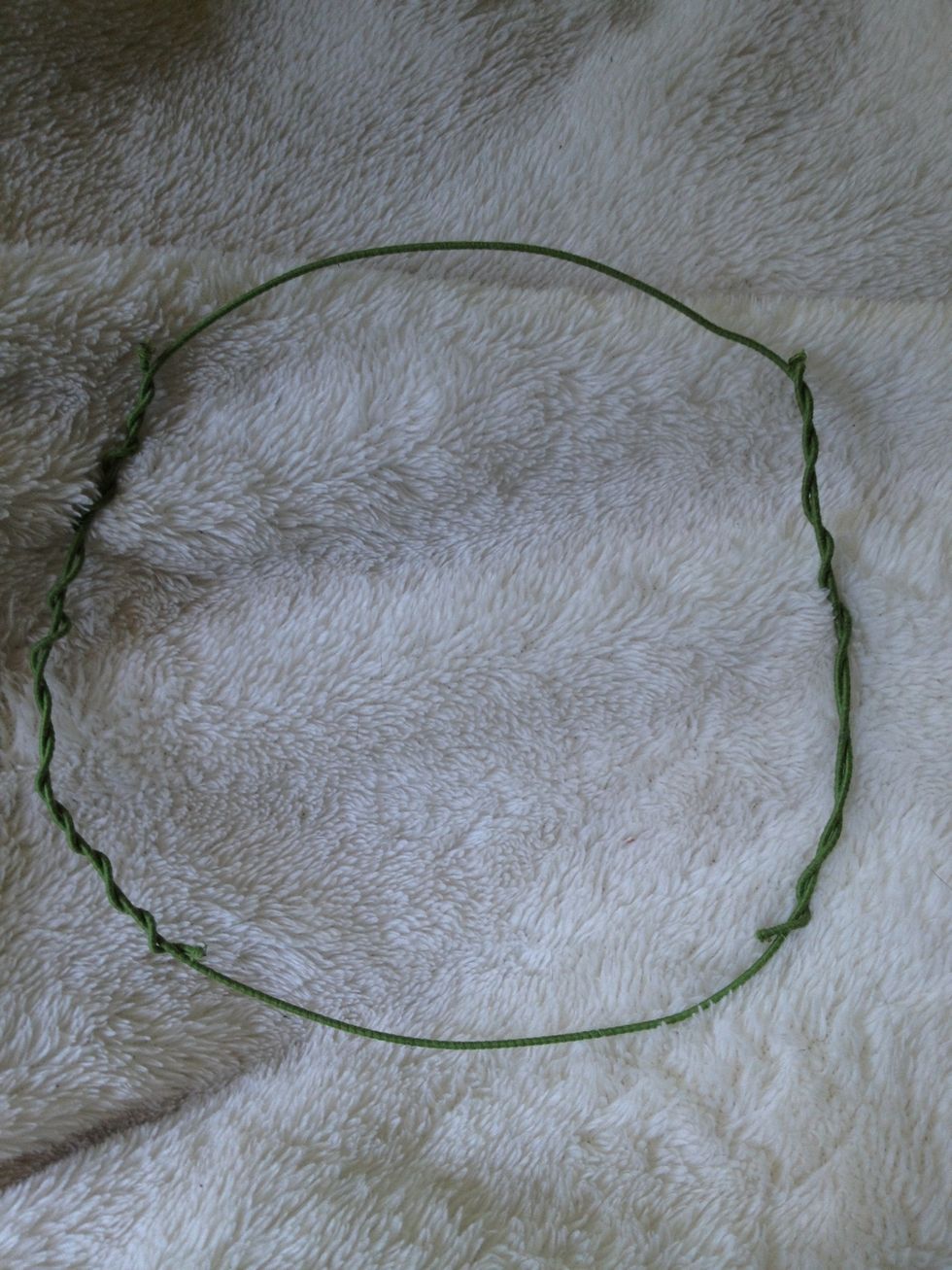 Now you should have the circle bad for your crown.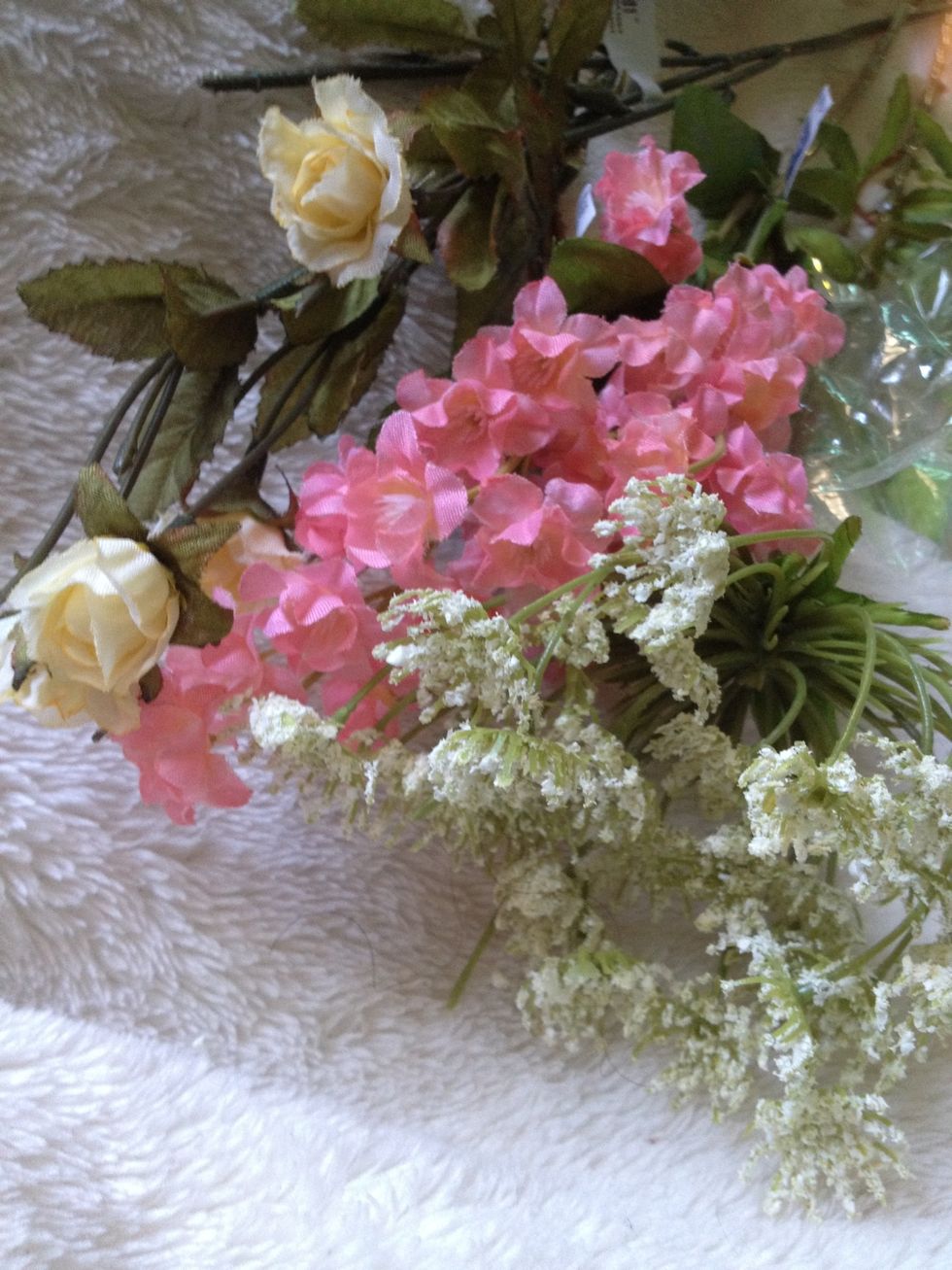 Pick out what ever fake flowers you want.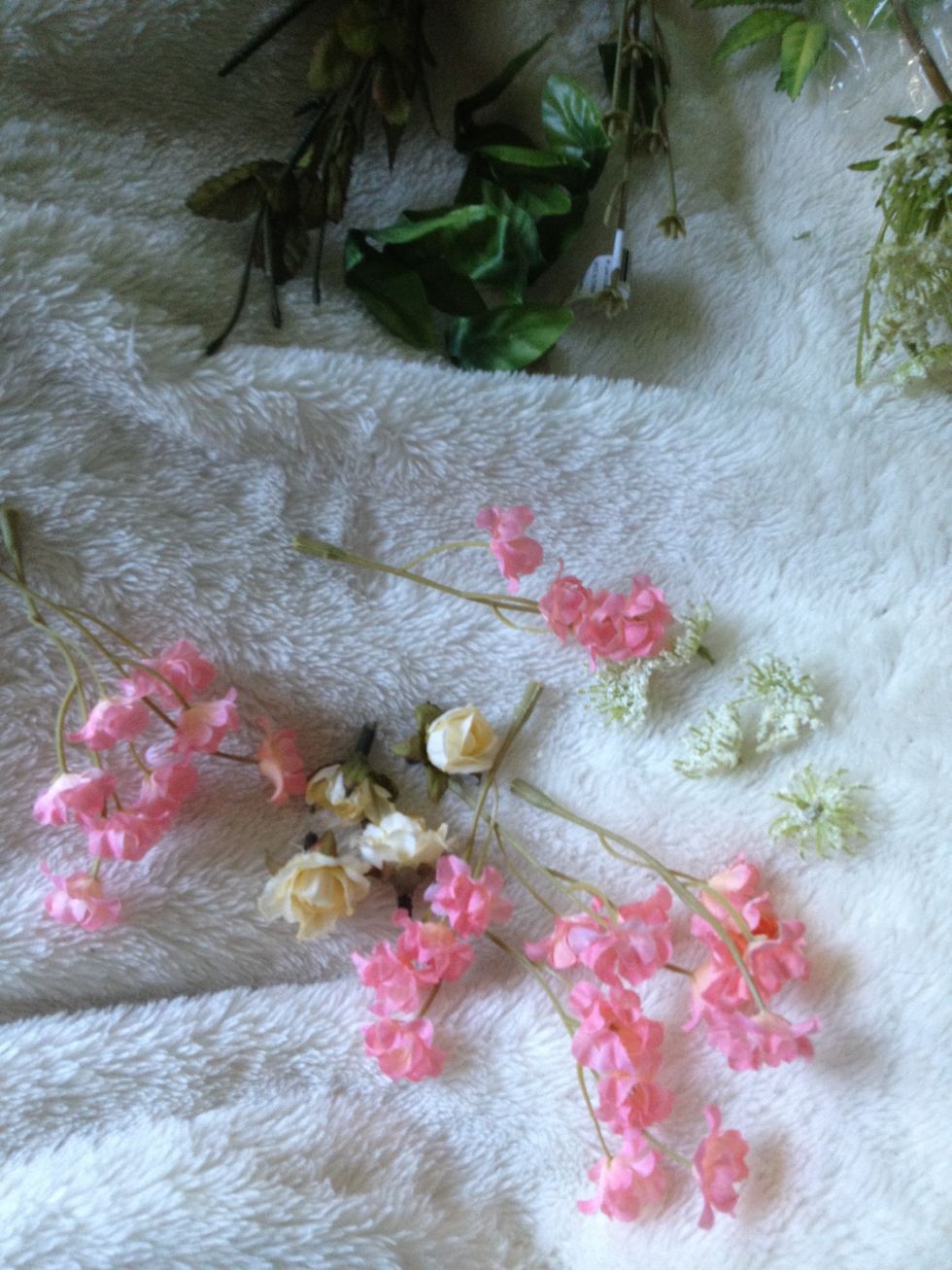 Remove the flowers from their stems.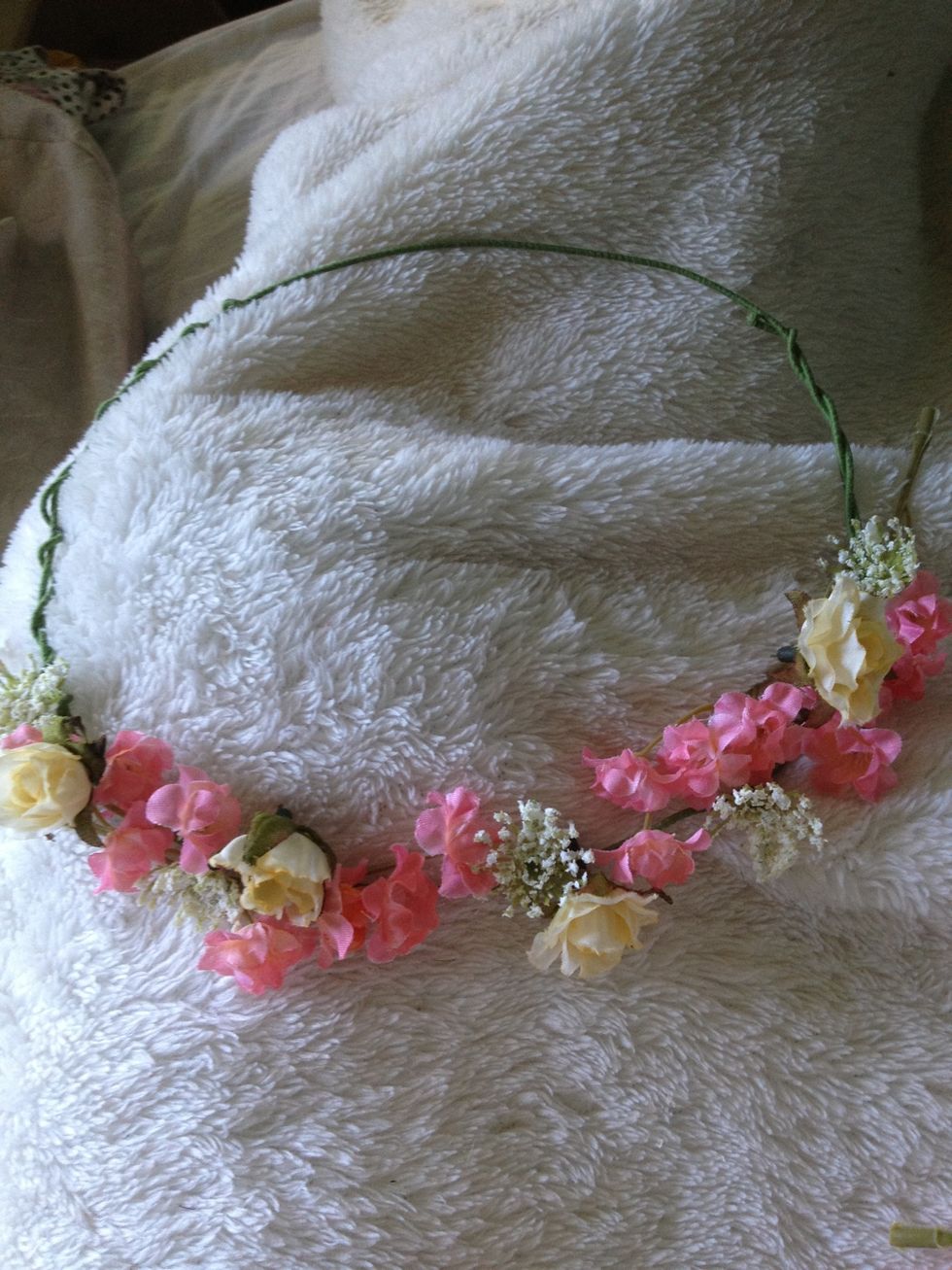 Arrange flowers as you please before gluing.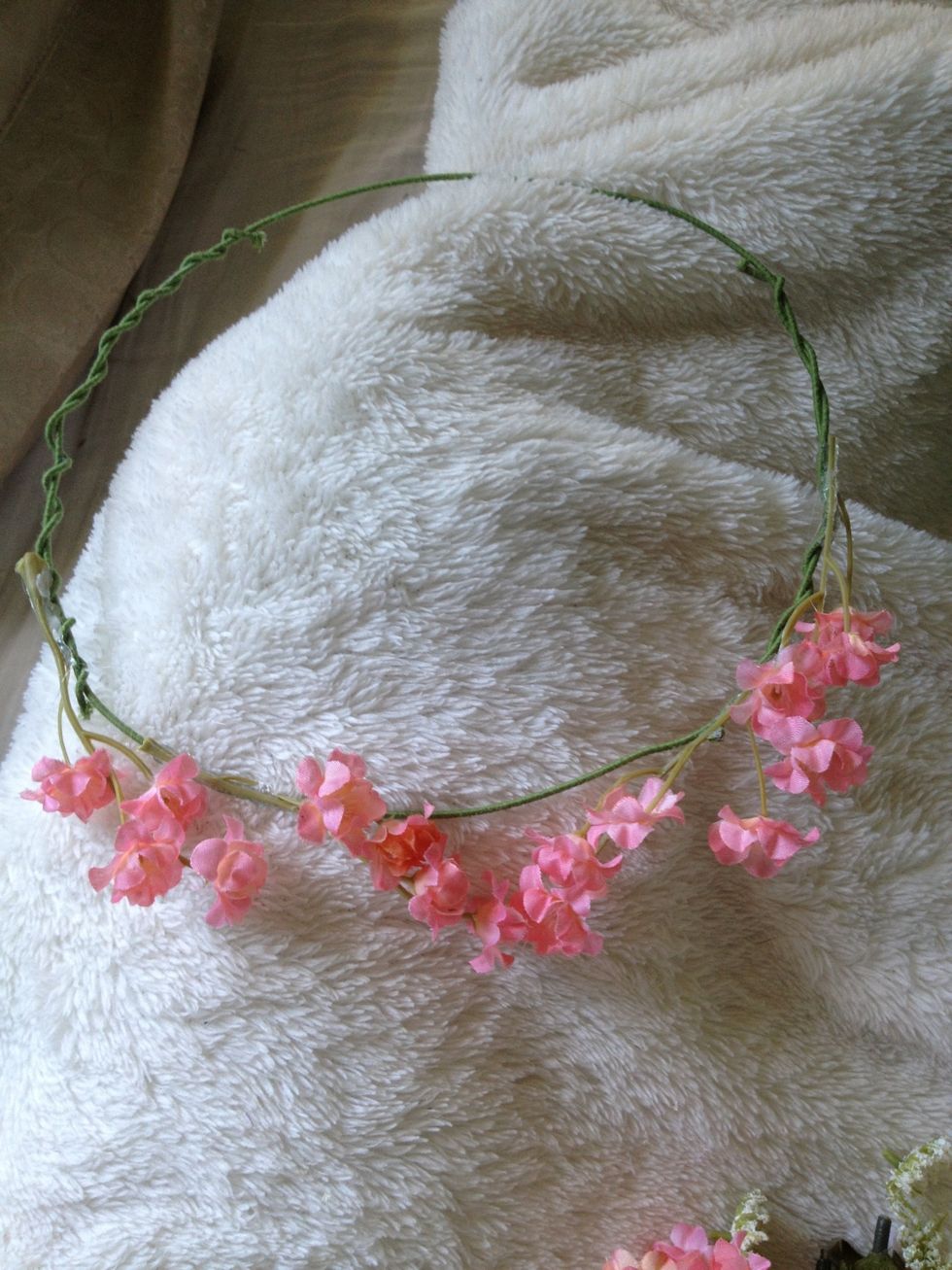 Glue the stems of the flowers down first.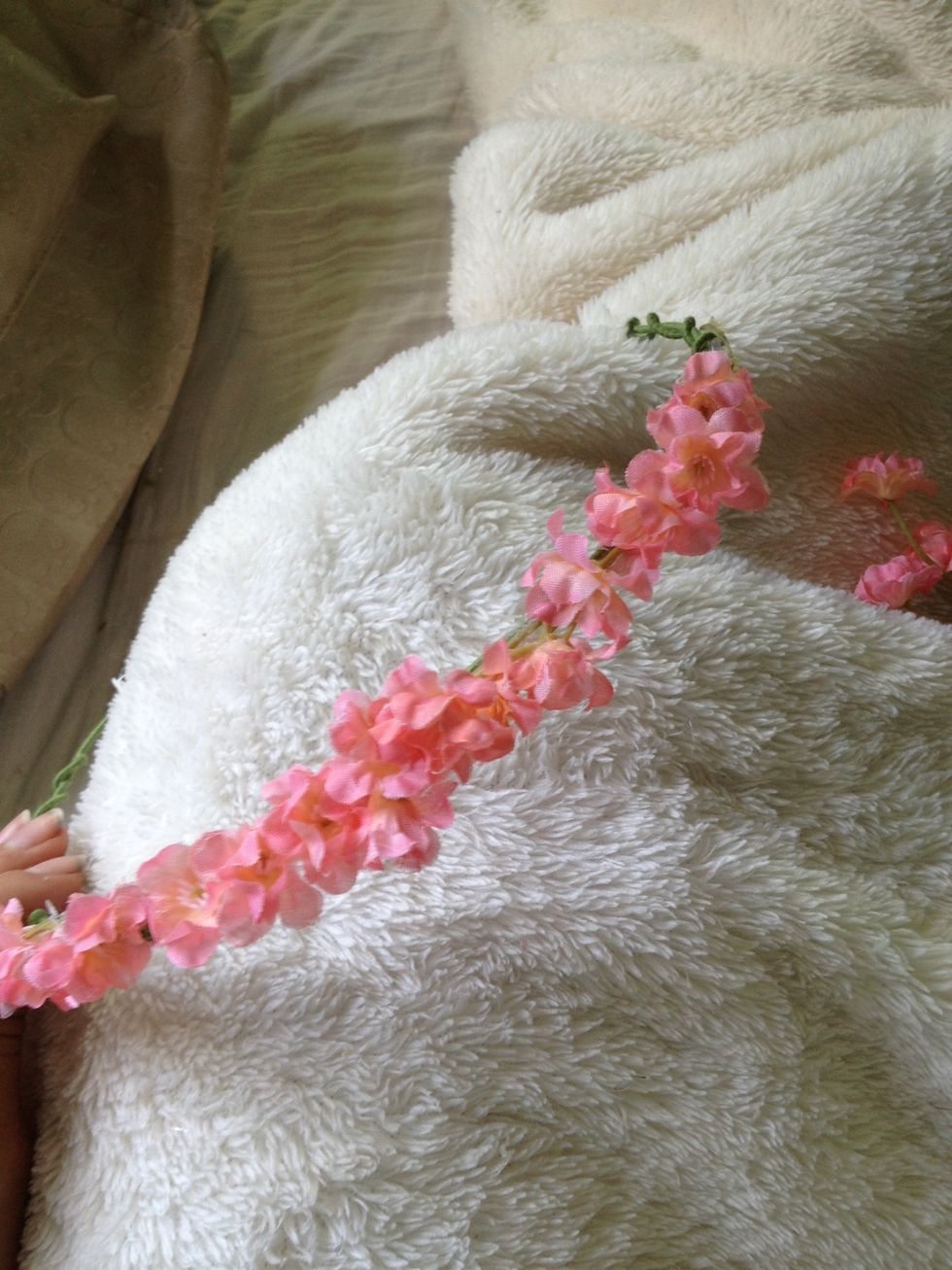 Glue the individual flowers into place.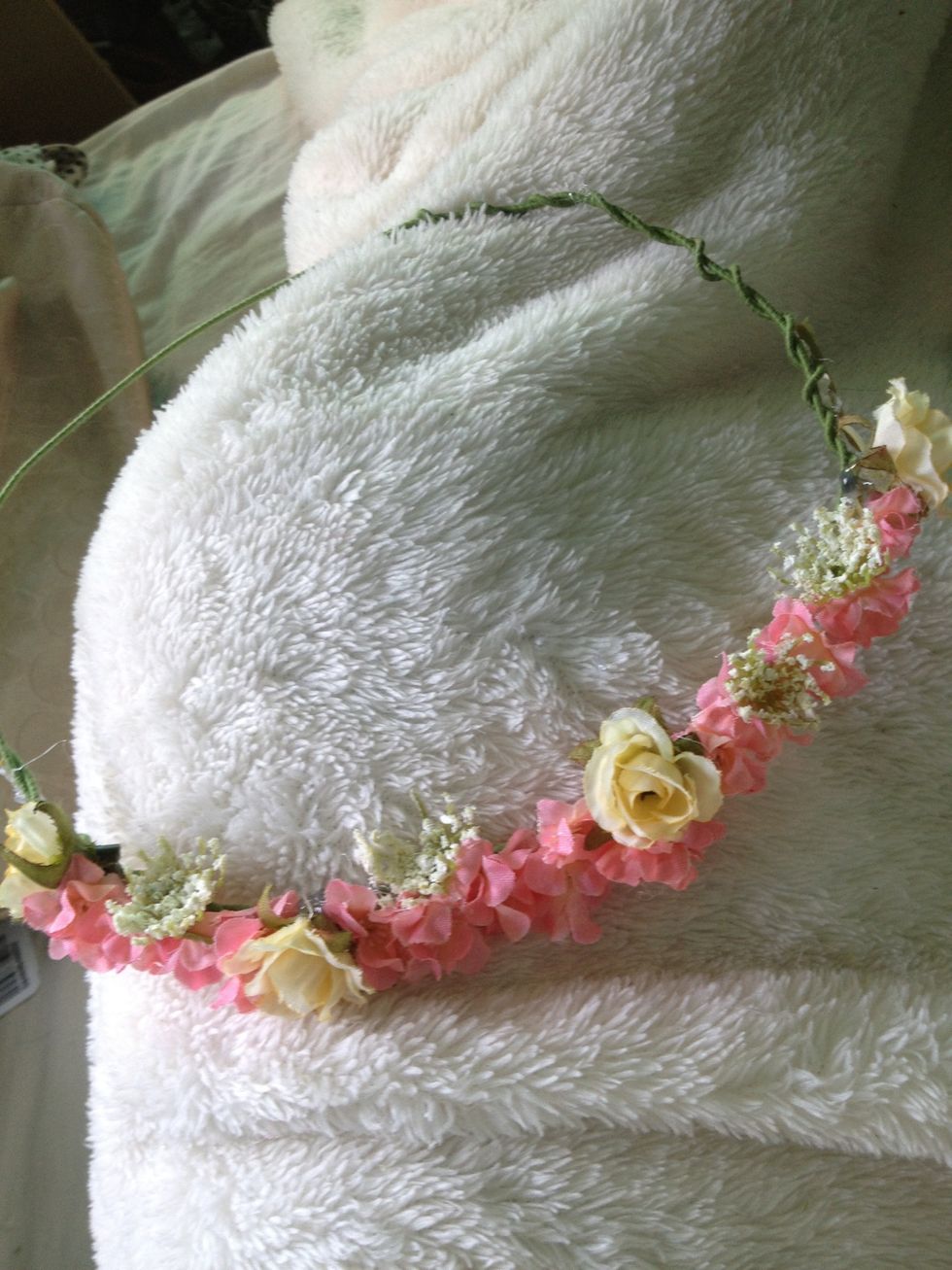 Glue other flowers on in parts that look too bare or need to be covered.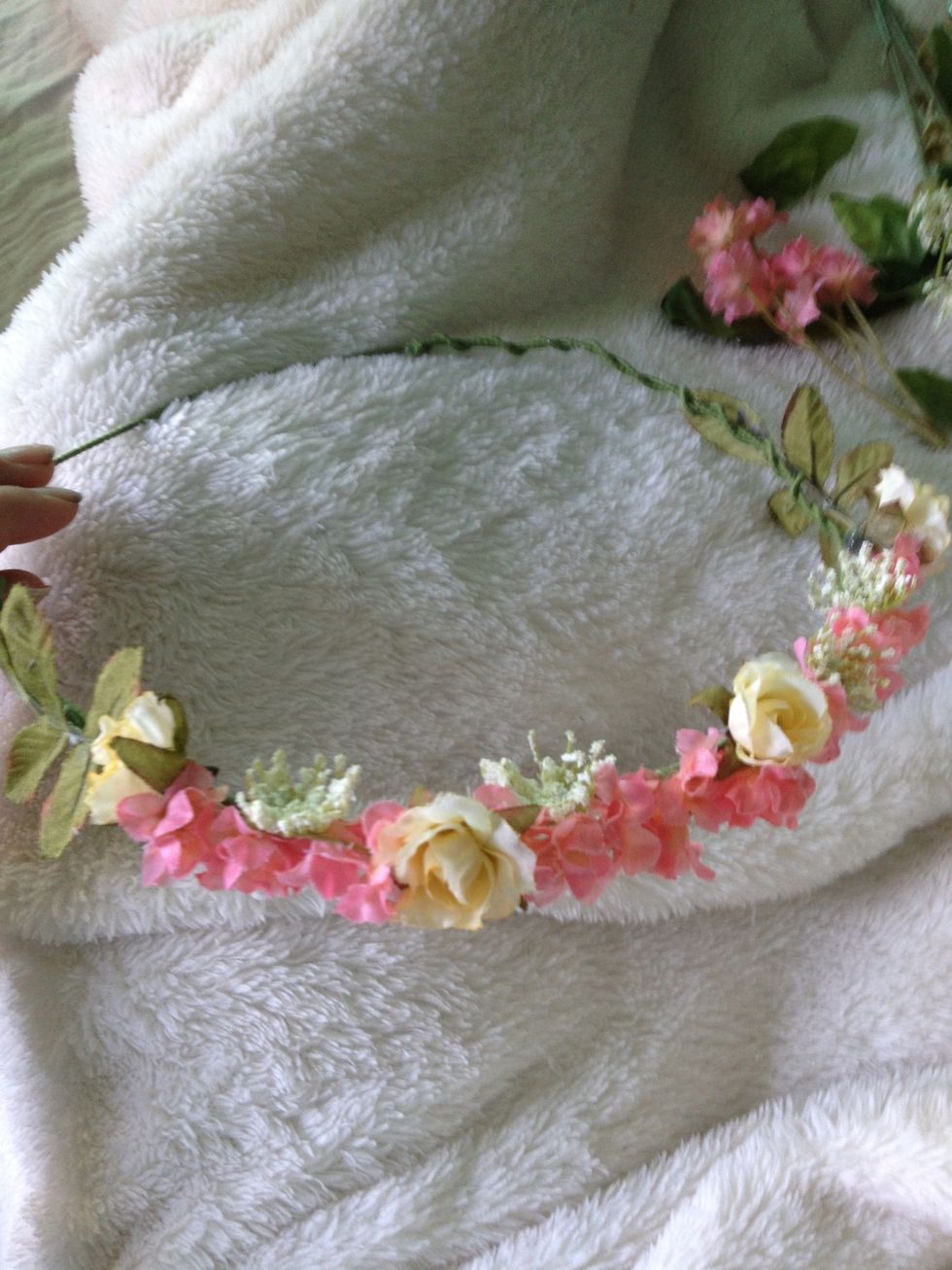 Glue leaves on sides where the flowers stop.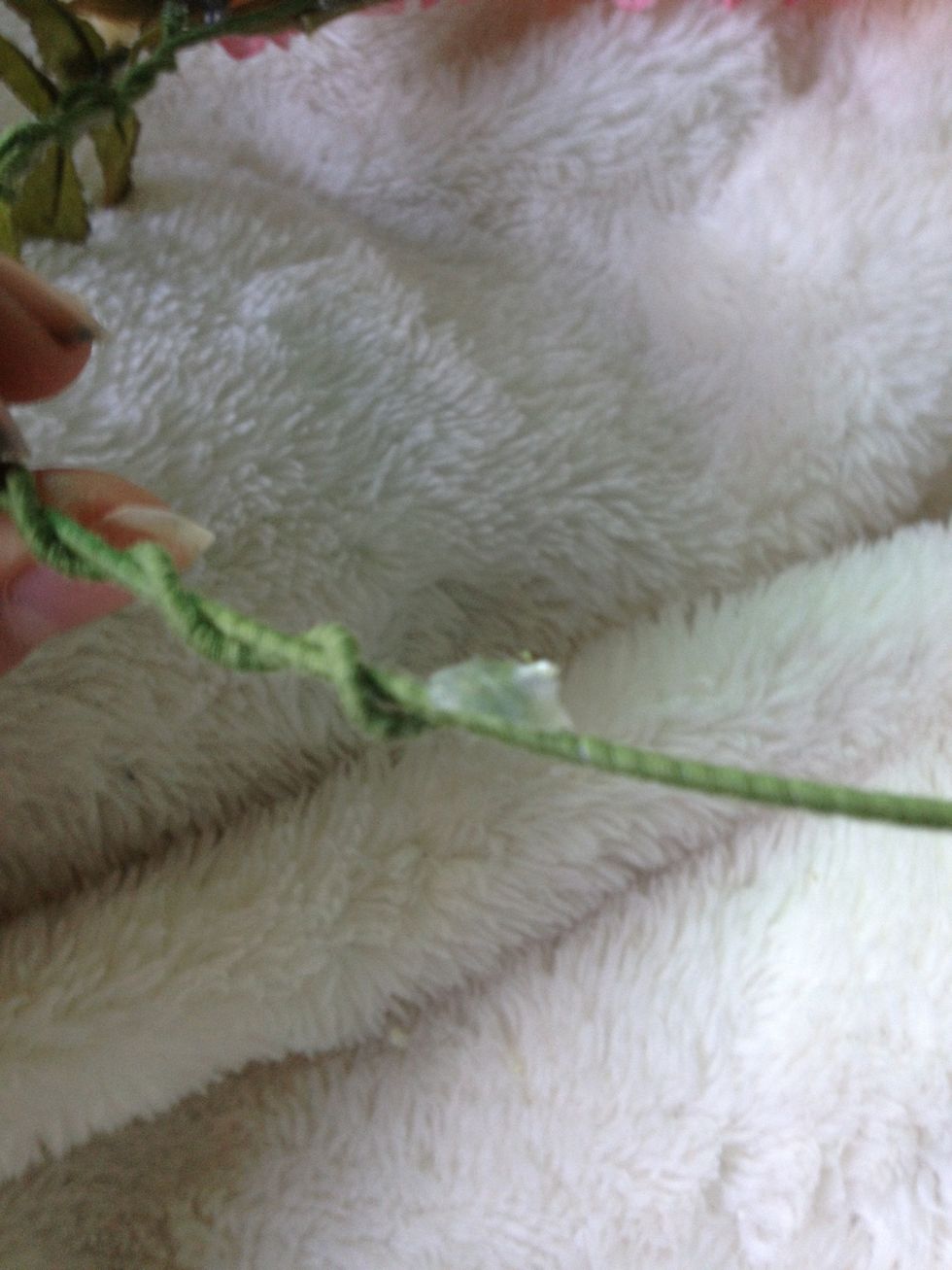 Glue the ends of the wire down so they don't come loose (optional).
Your finished product should look something like these.
2.0 Cloth stem wire
Fake flowers
Hot glue gun
Scissors