Make a Flower Charm From Rubber Bands!
55
Start out with your loom, with the Red arrow facing away from you.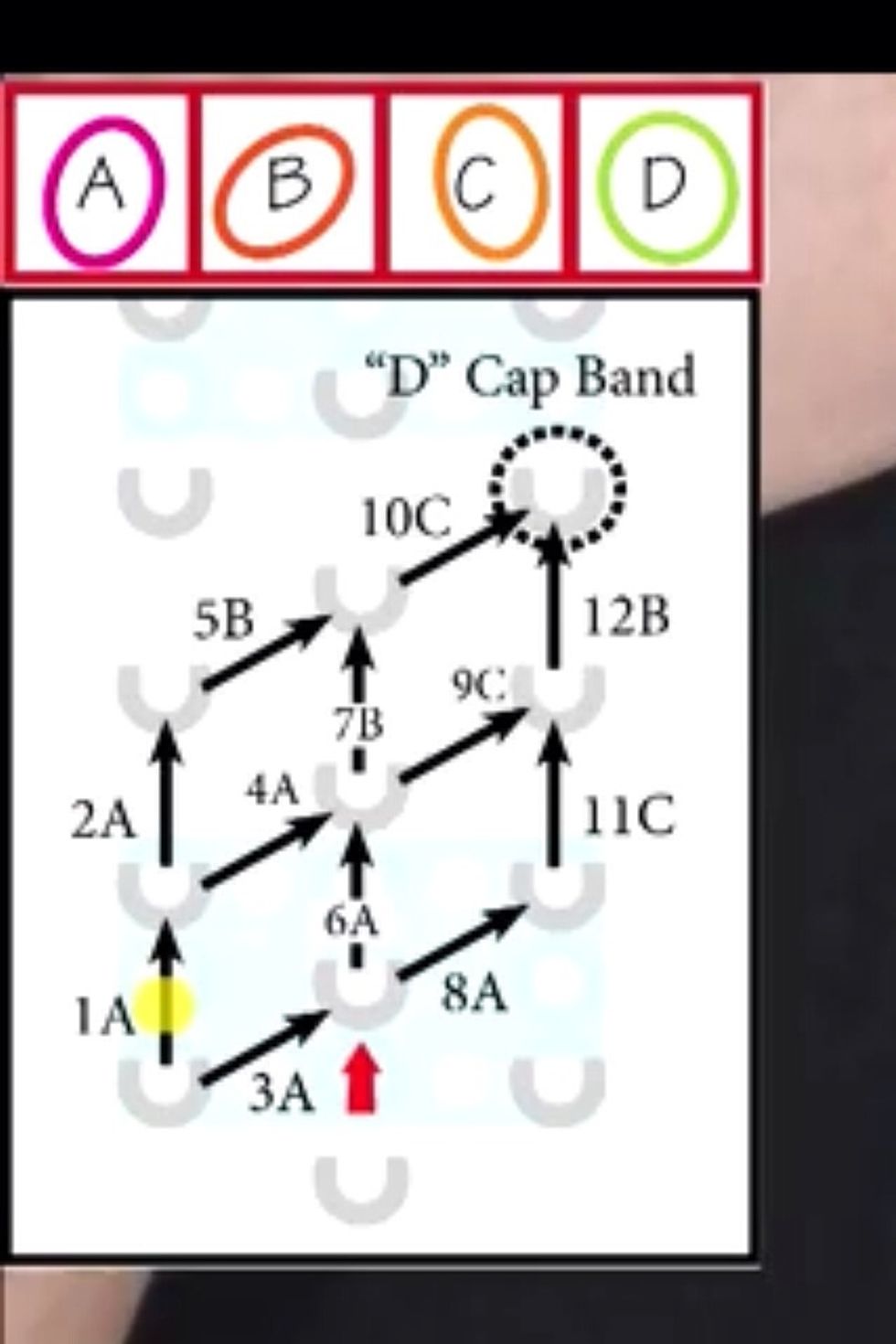 We're going to be placing our band like the diagram above! Starting with 1a.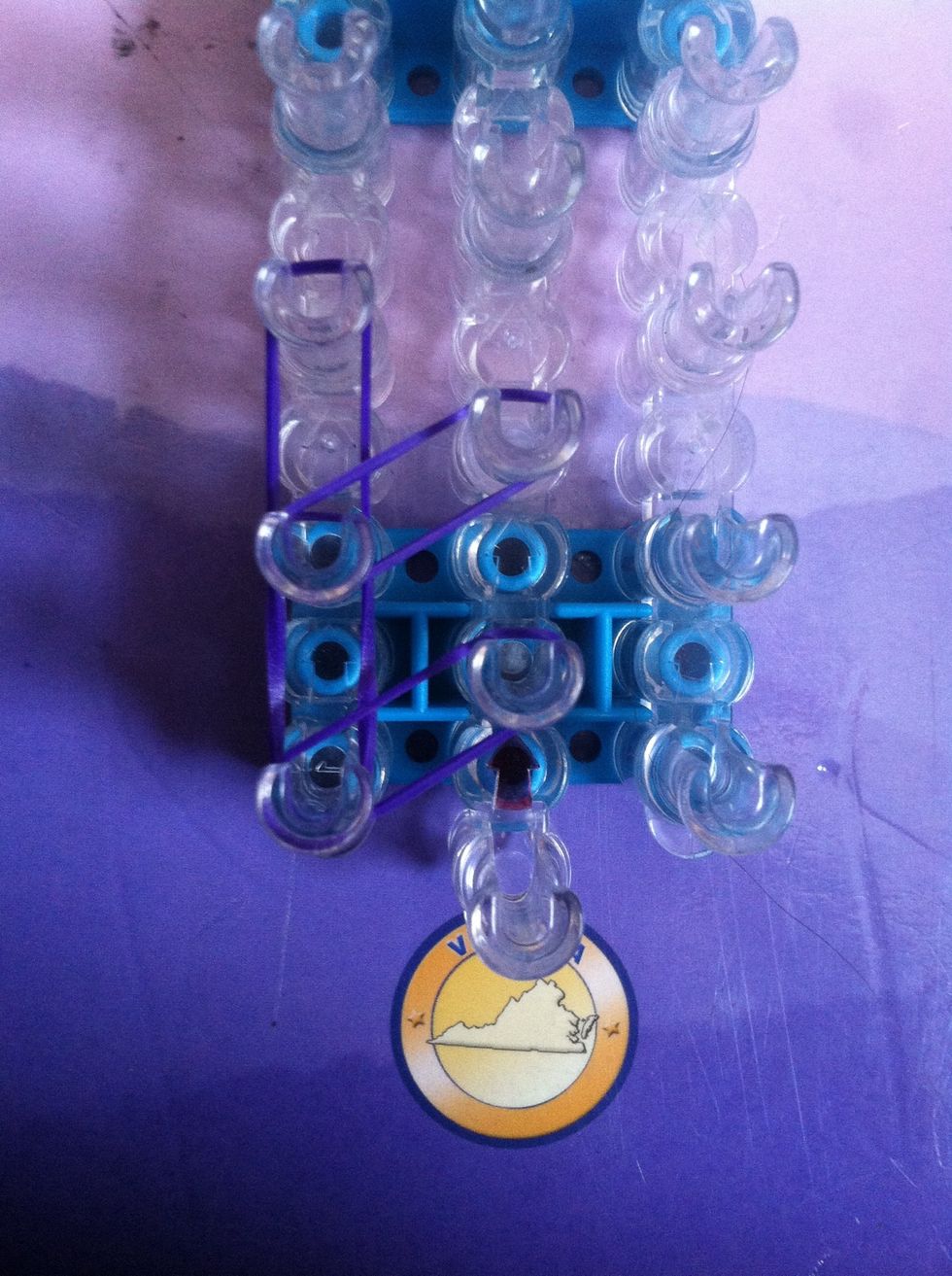 These are my first 4 bands that I placed. Follow the chart in step 2. (1a, 2a, 3a, 4a)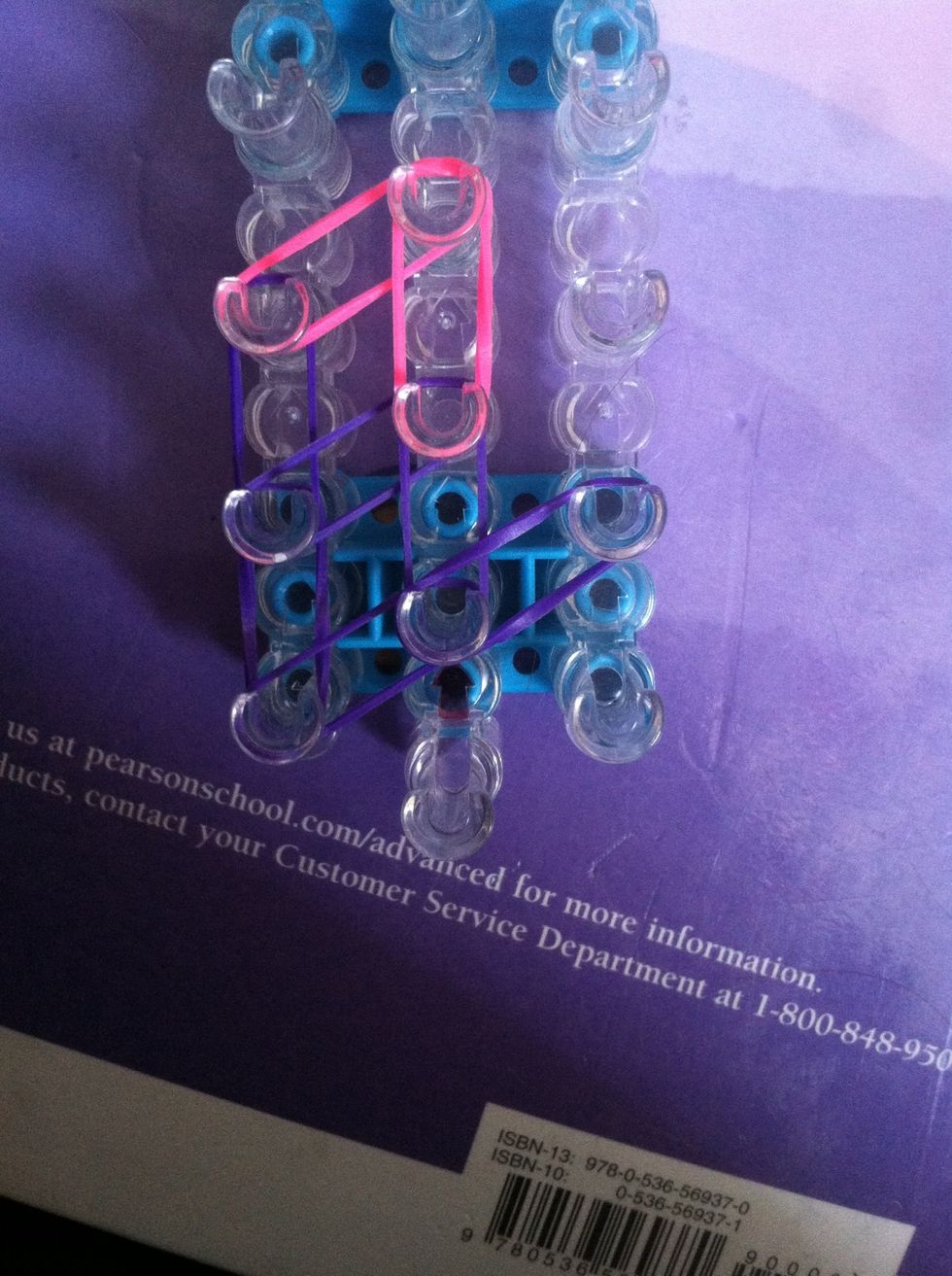 I've placed my bands 1-8 now. After your first 4, you place bands 5b, 6a, 7b, 8a. (Placements are shown in step 2)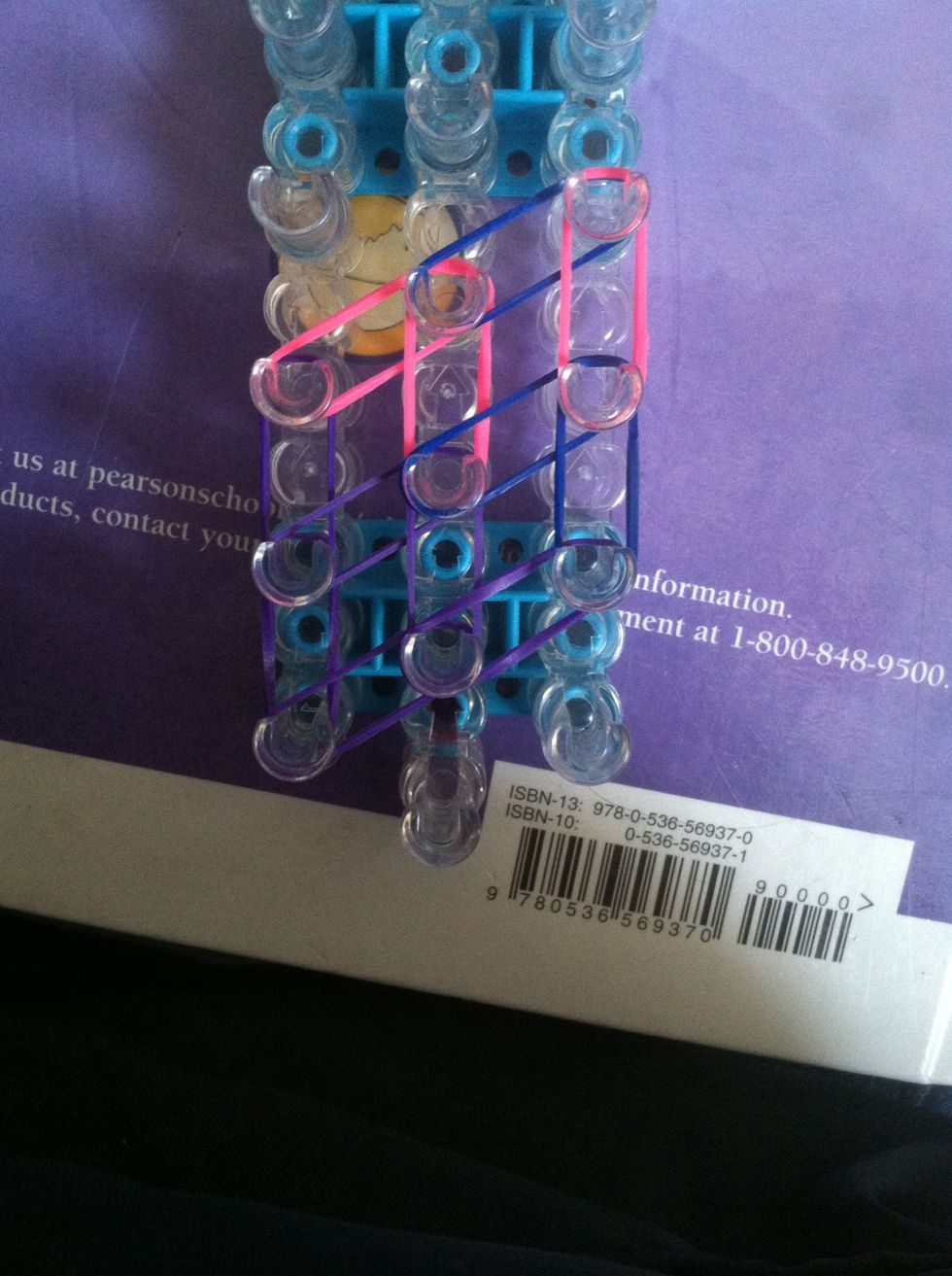 I've placed all of my 12 bands now. After the first 8, the order is 9c, 10c, 11c, 12b. For placement refer to step 2.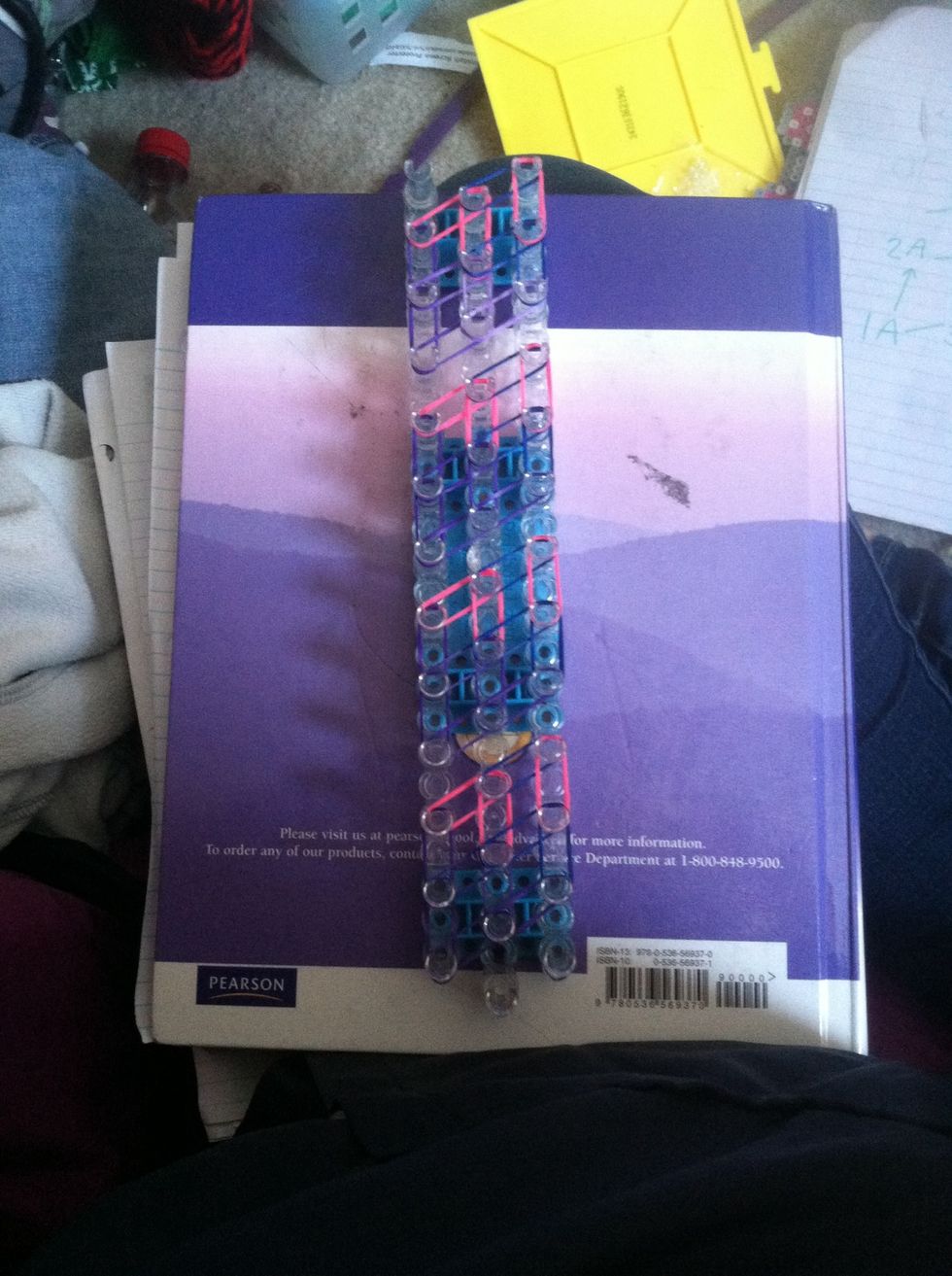 I did the same steps all the way up my loom.. Now go back to your first petal. ( the first batch on bands you placed)
Add a cap band to the 12b peg. (I wrapped my around twice)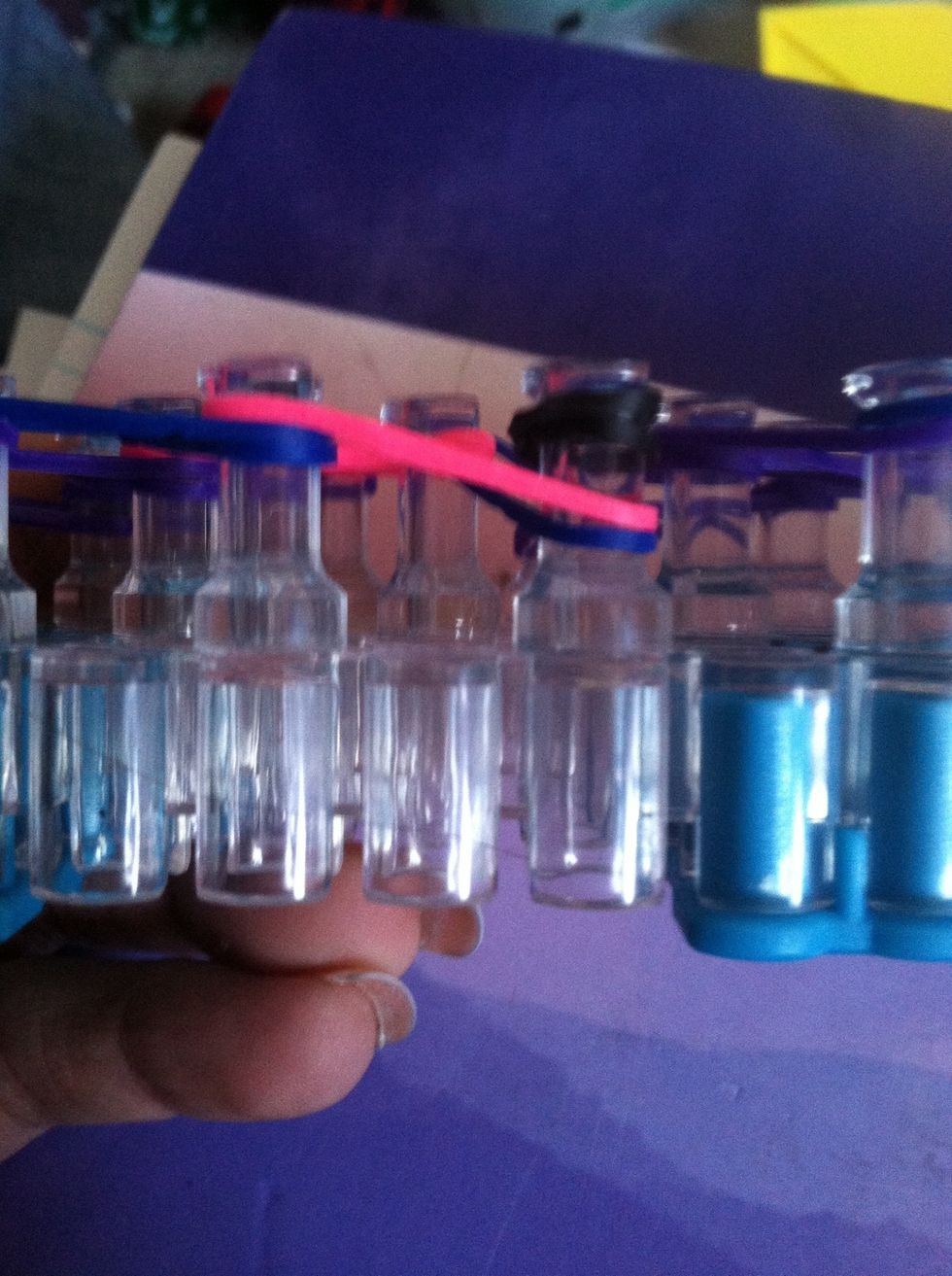 Side view!!(:
Time to start looping!!! Get your hook and your "c" clips ready!
Turn you loom around! So the red arrow is facing you!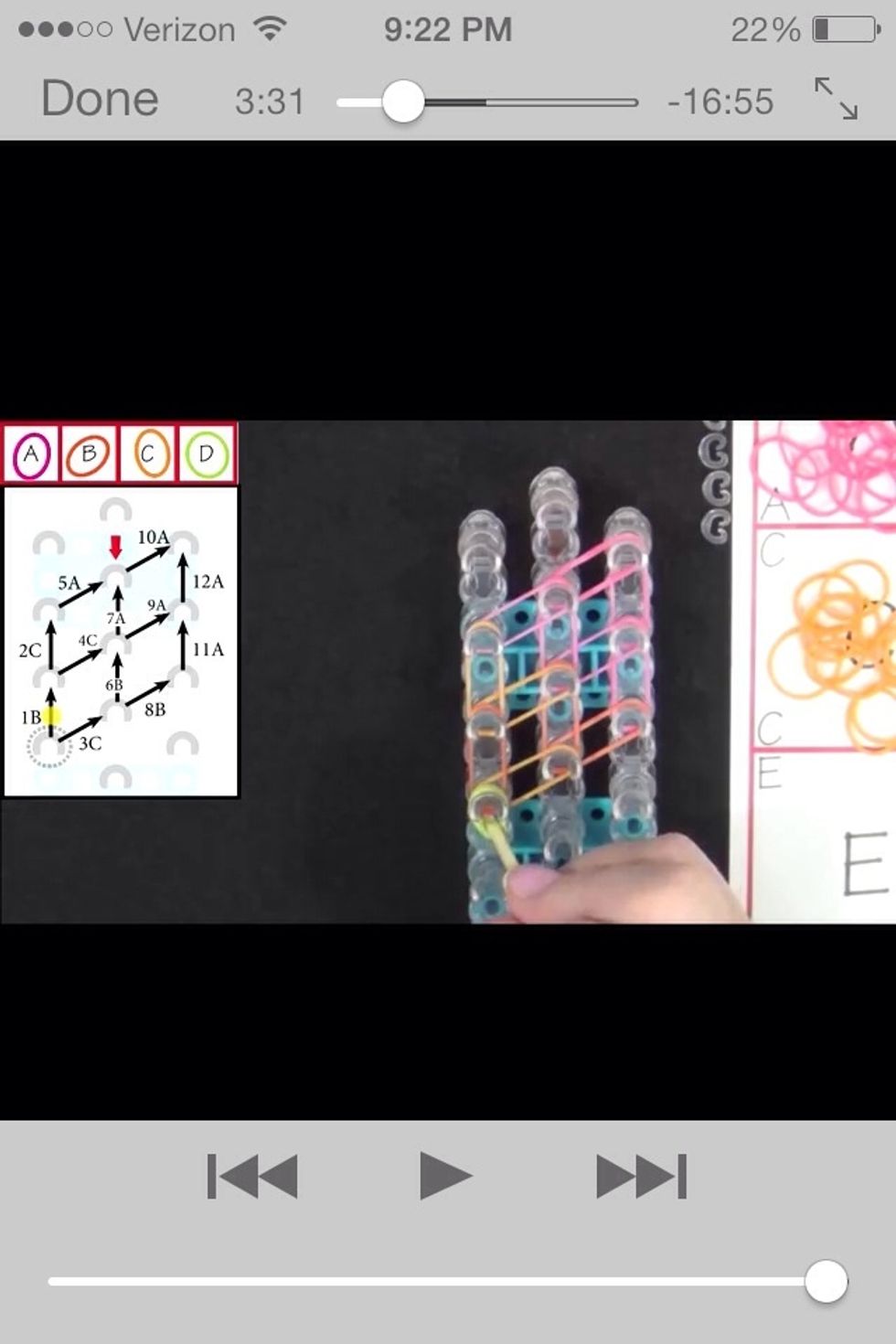 We will be looping our bands to the diagram above!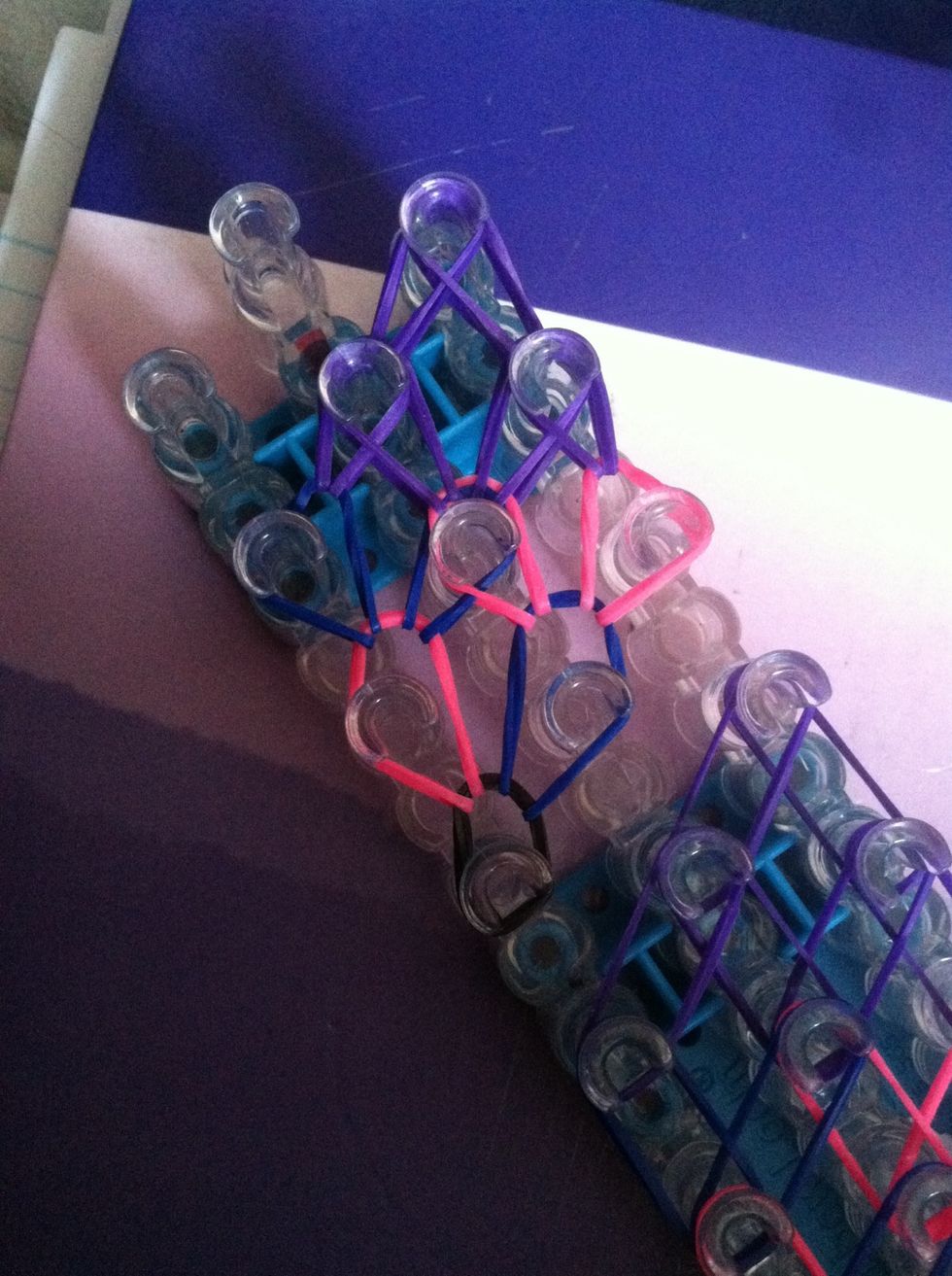 This is how it should look after looping the first petal.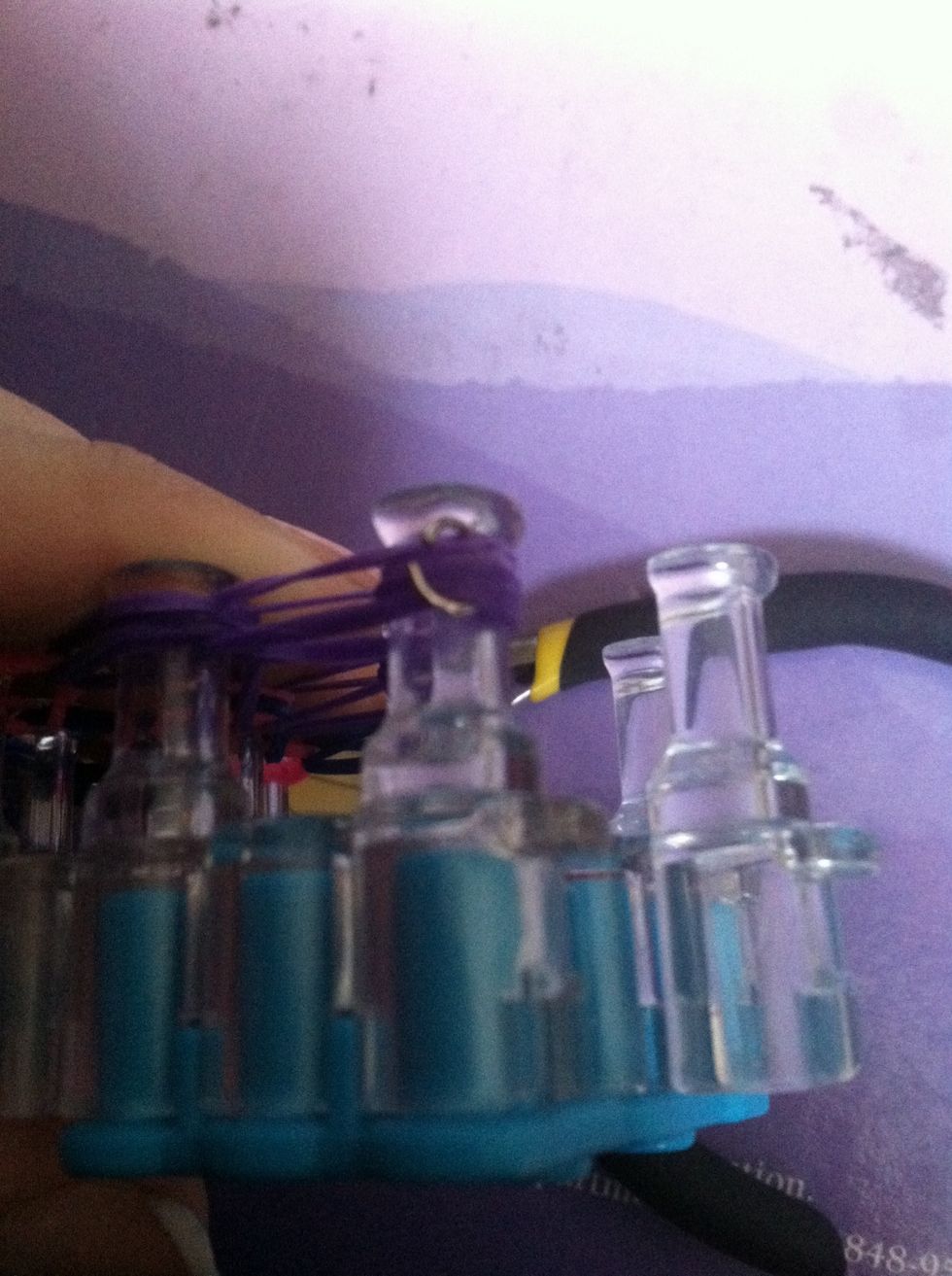 I'm using a metal "c" clip, you can use plastic either works. Make sure you get ALL the rubber bands that are on the first peg in the clip. Or else... It'll just fall apart . ):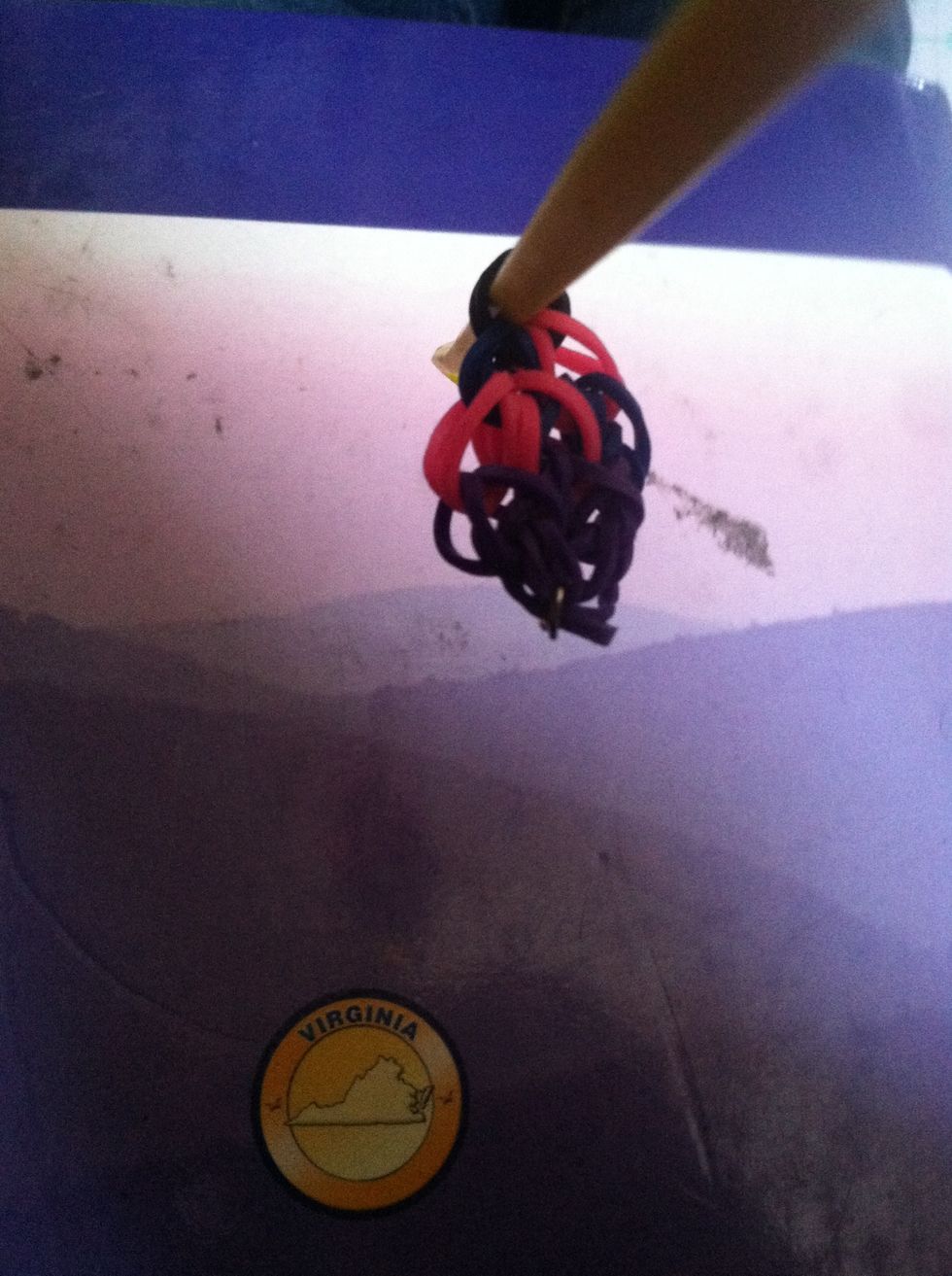 You should have a nice looking petal on your hook!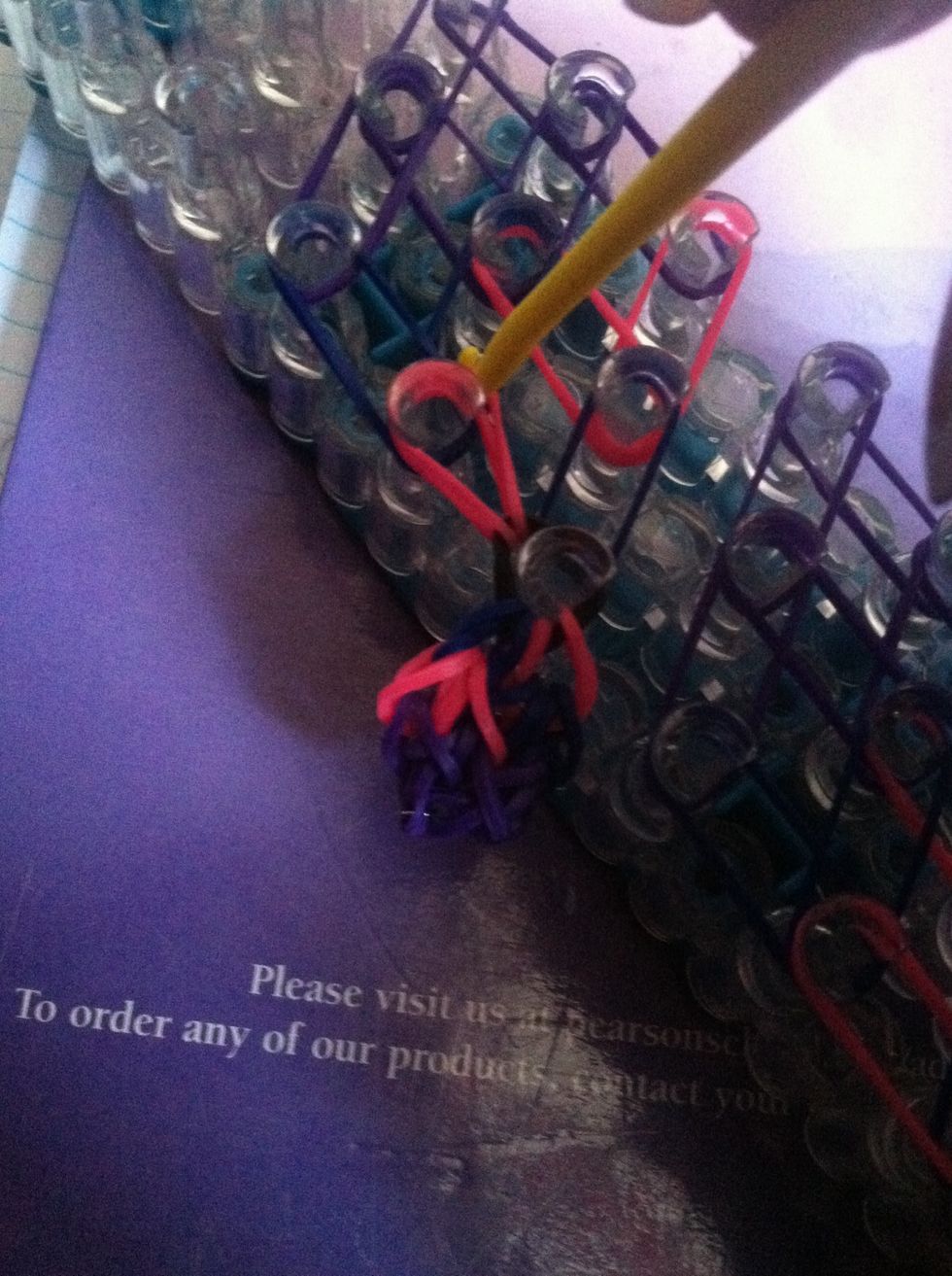 Like dis! And then start looping just like before take 1 row at a time and loop too bands forward, and bottom bands diagonal.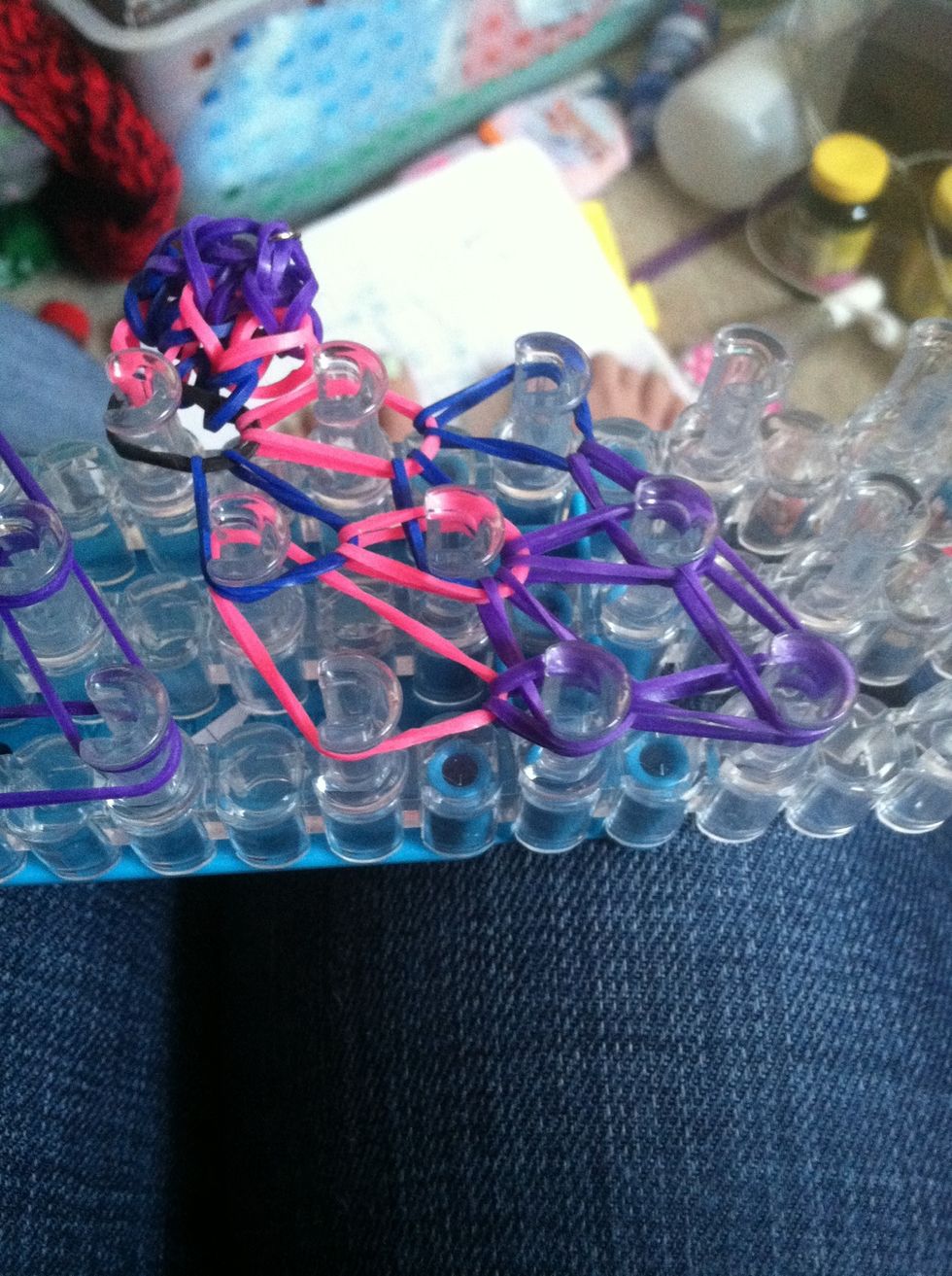 After your done looping remember to put your "c" clip on!!!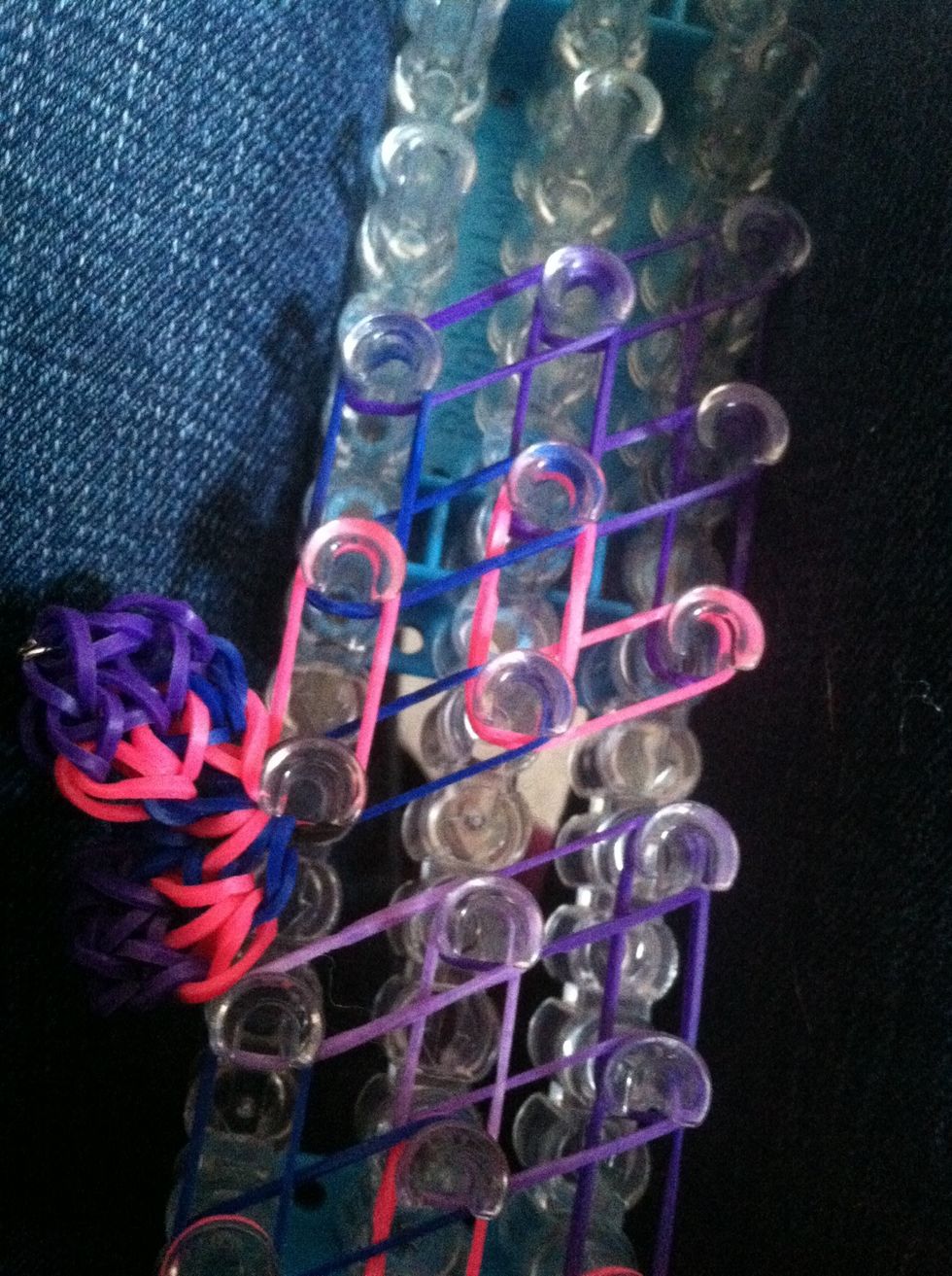 Put your cap band with your two petals on to the third petal layout and start looping!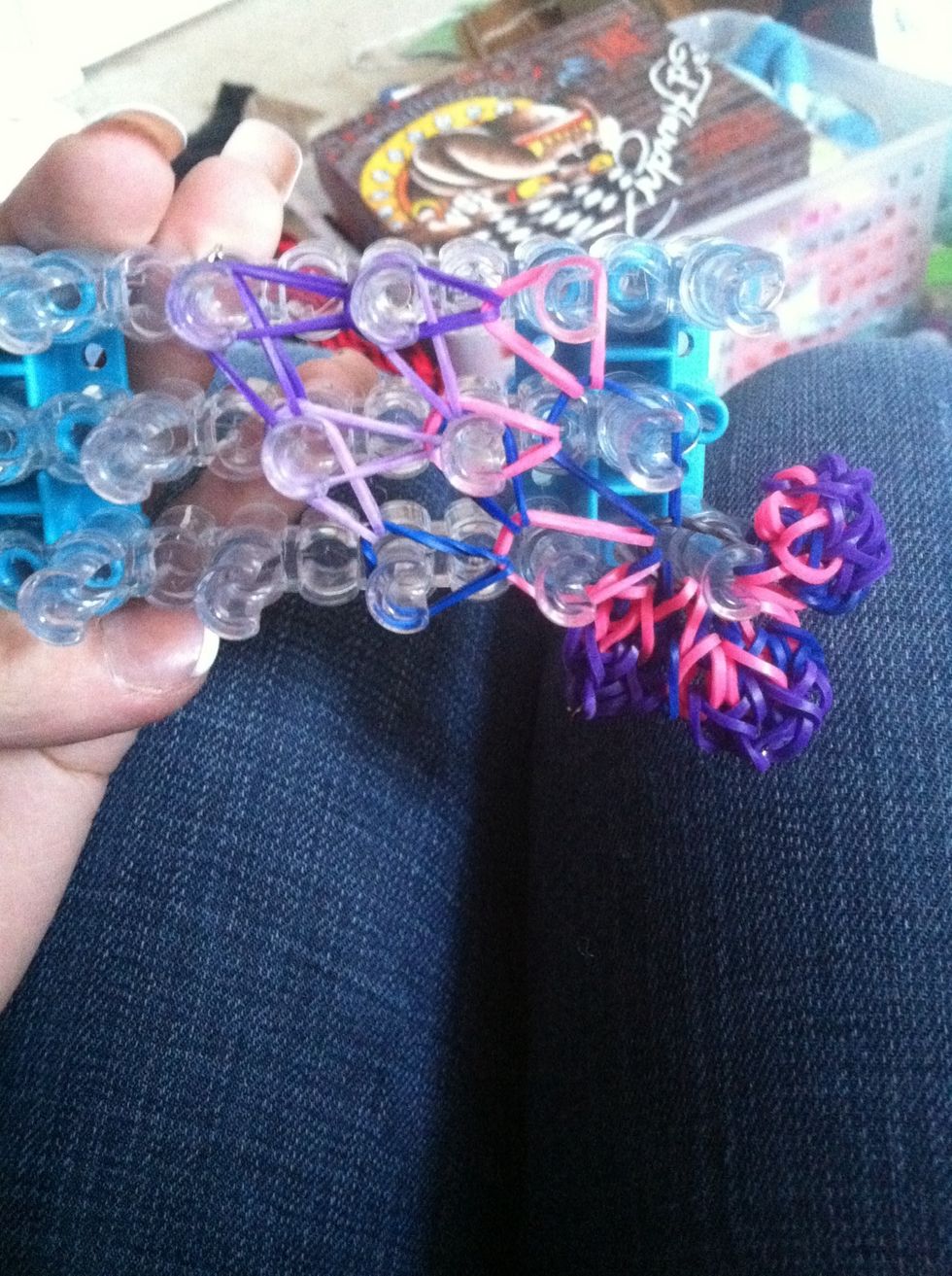 Do that until the forth petal. When you get to the last petal on your loom. Finish the petal like normal. You will only have 4 petals..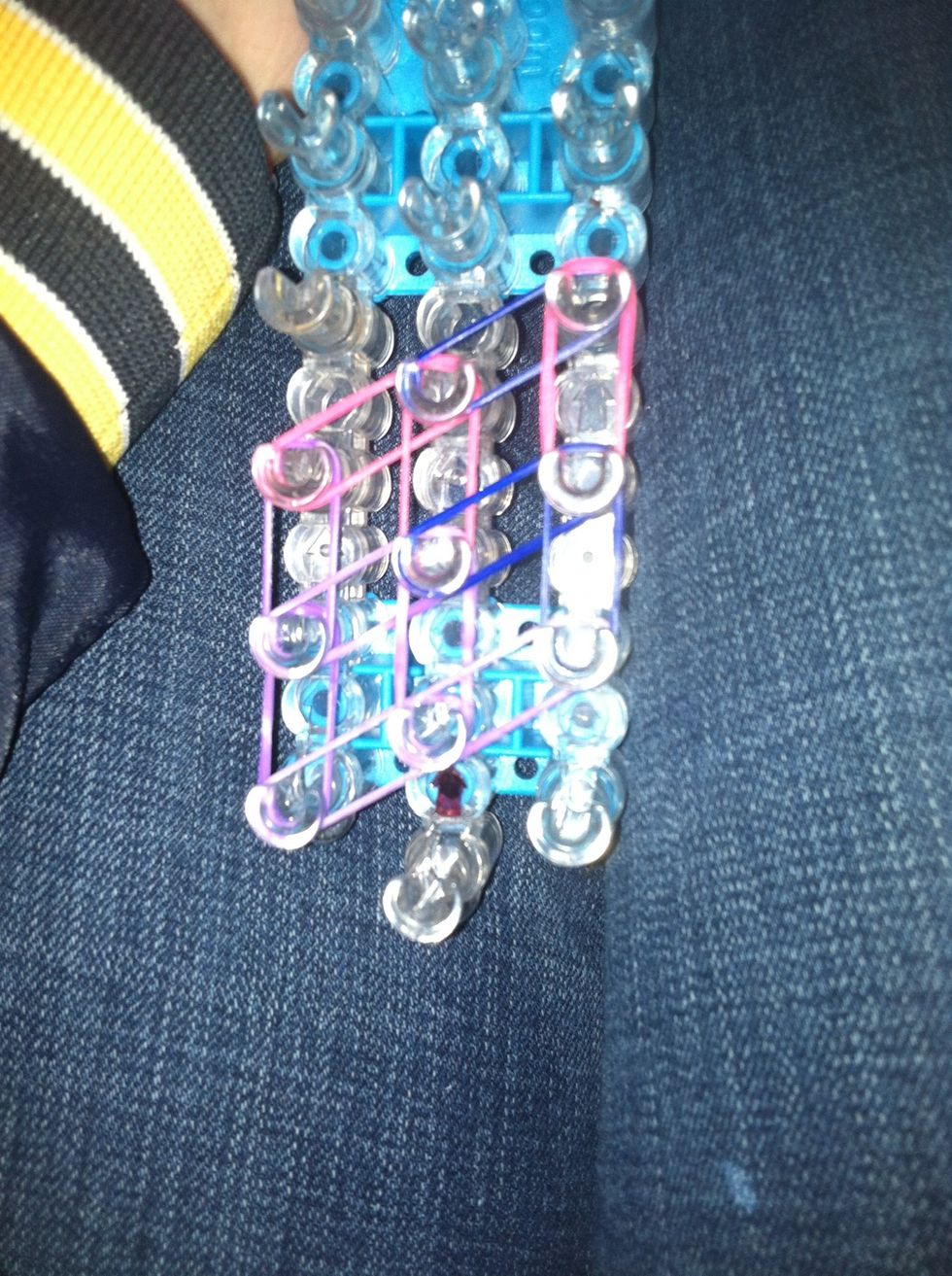 Layout one last petal on your loom.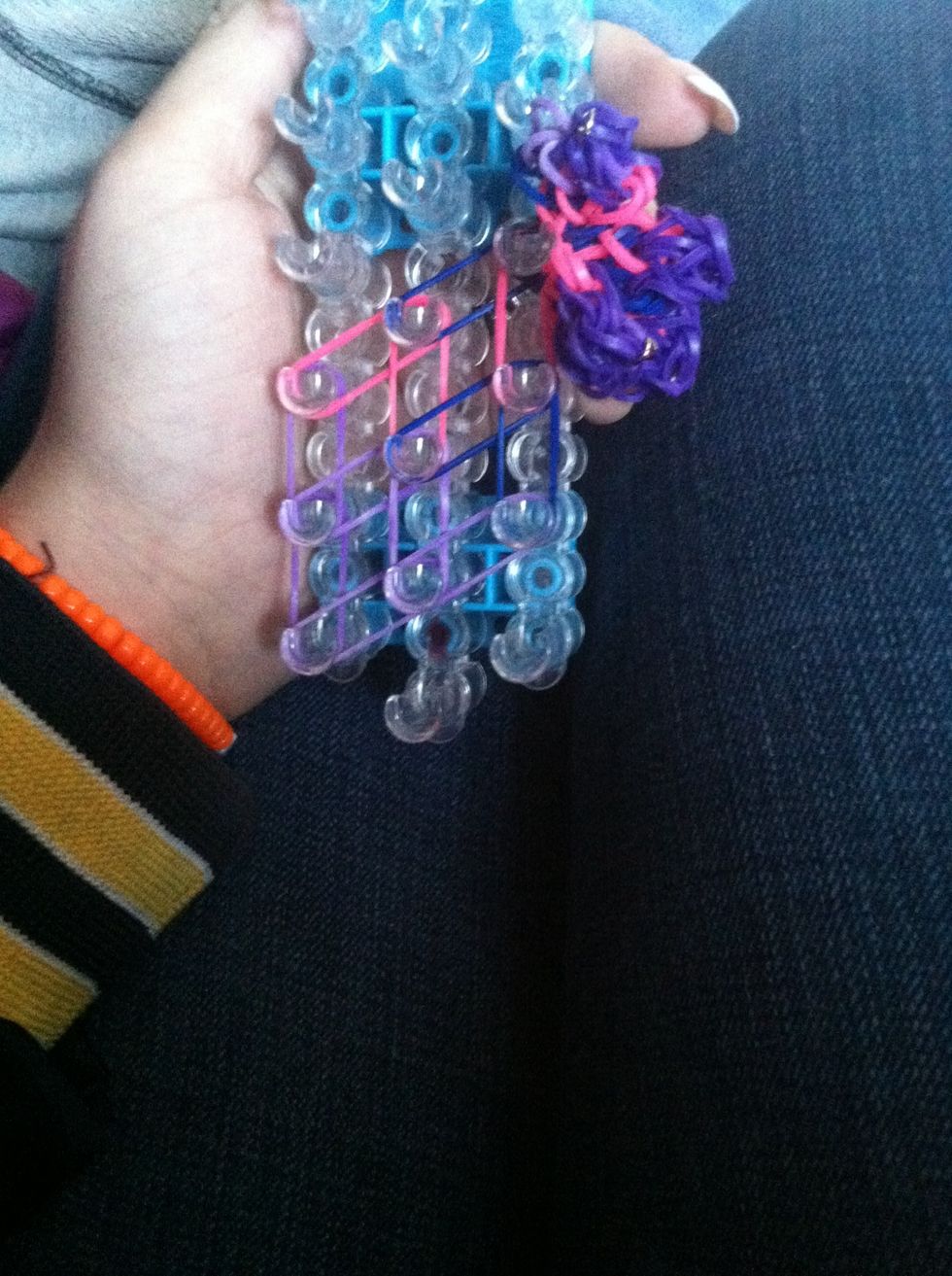 Attach your cap band with four petals on it. Loop it like the others, "c" clip it! And pull it off the loom. You should have a beautiful rubber band flower!!
Yay!!!! All done!
Yay flowers!
1.0 Rubber band loom and hook
5.0 "C" clips
30.0 "A" bands (any color)
15.0 "B" bands (any color)
15.0 "C" bands (any color)
1.0 "D" band this will be your cap band. (Any color)