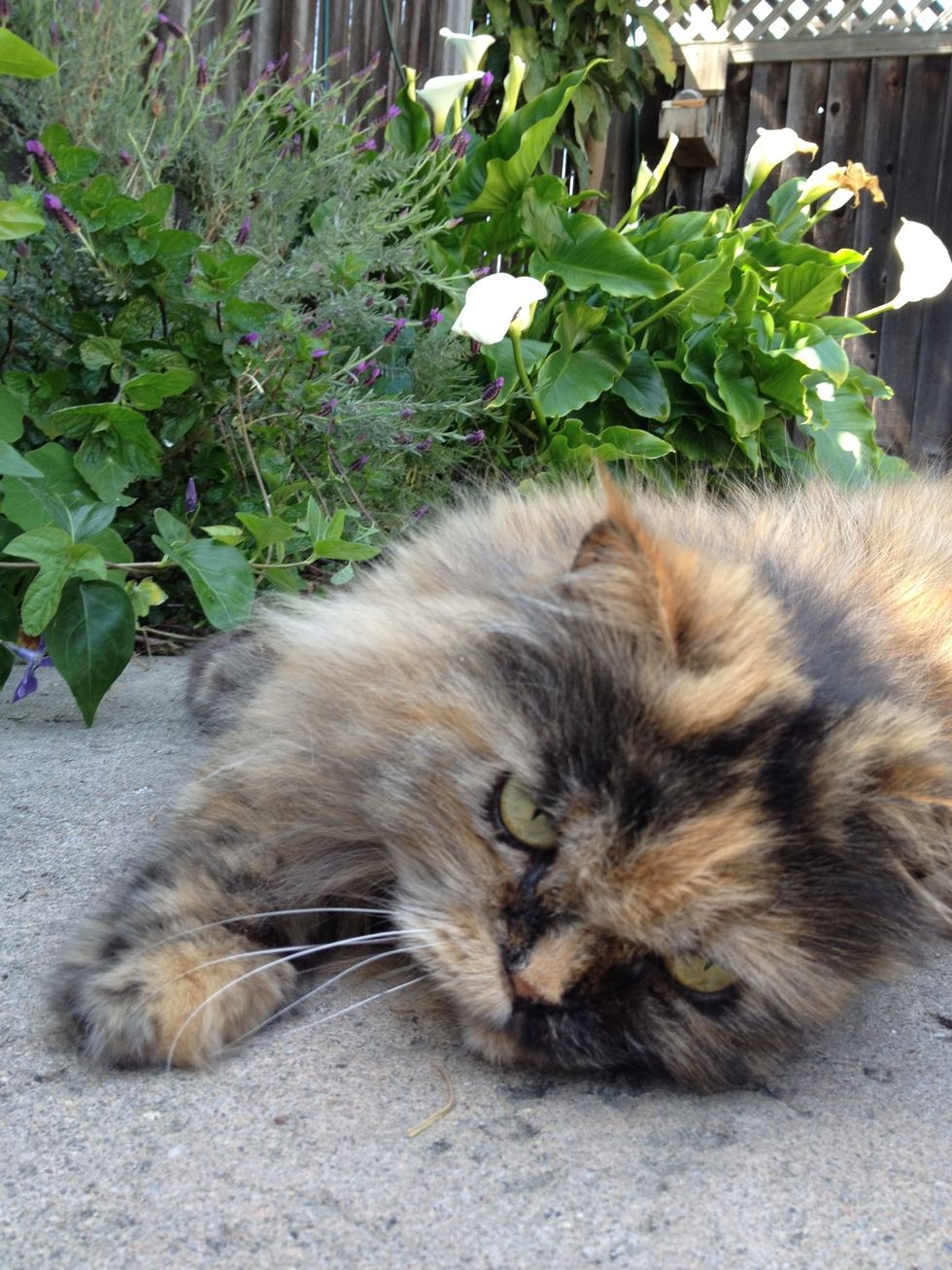 Go outside and enjoy nature ...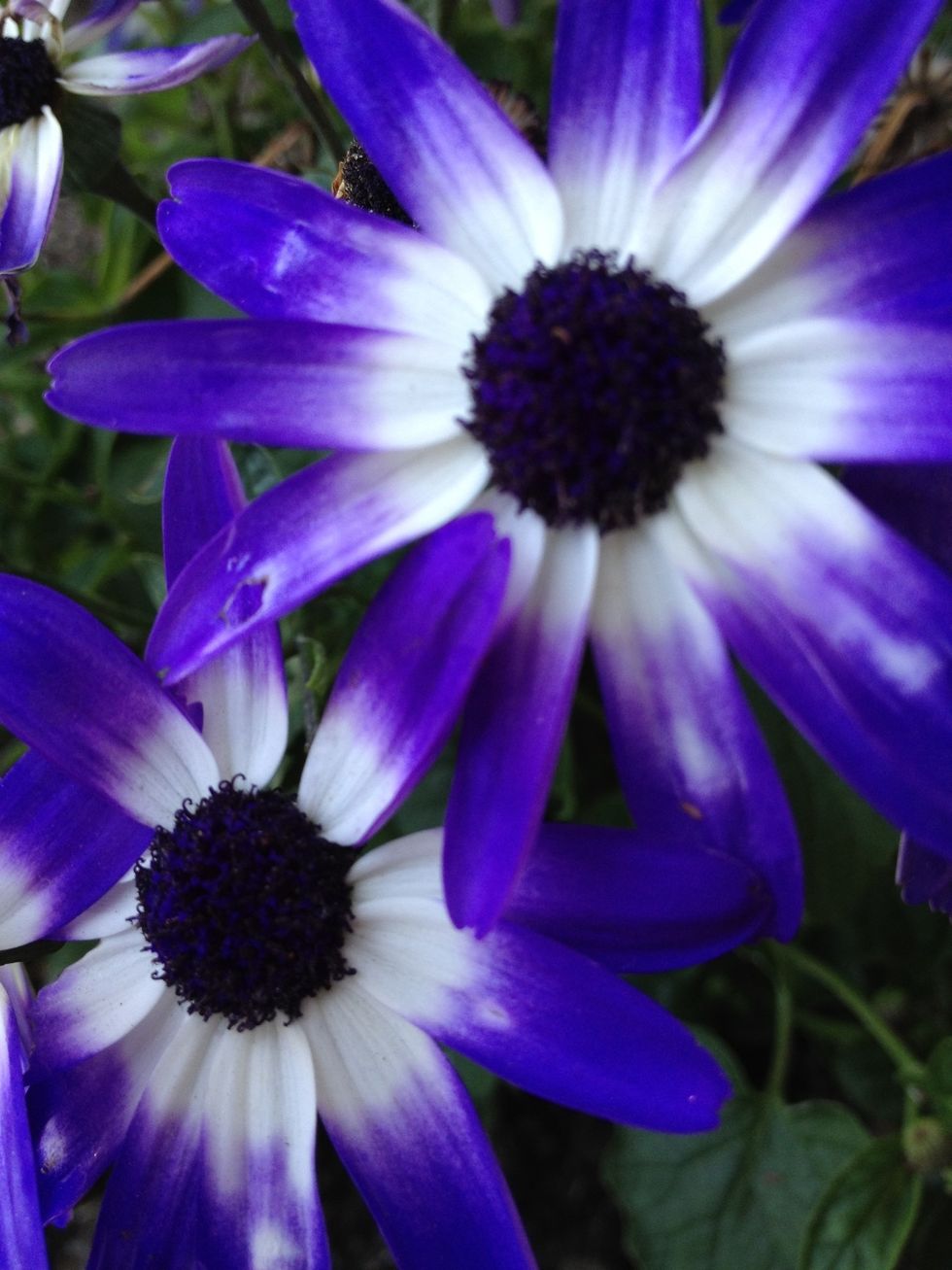 Pick your favorite flowers.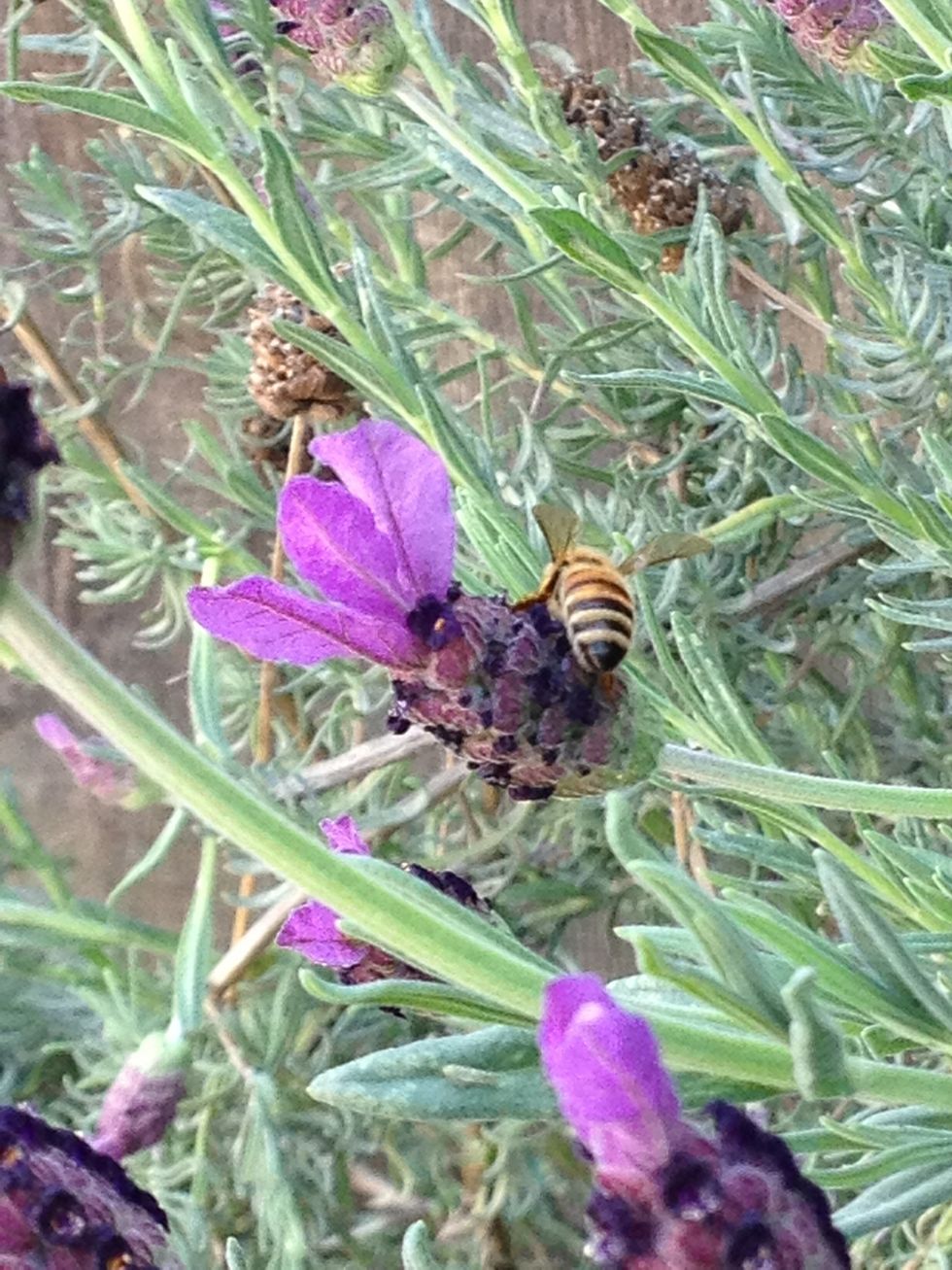 I clipped some lavender (minus the bee).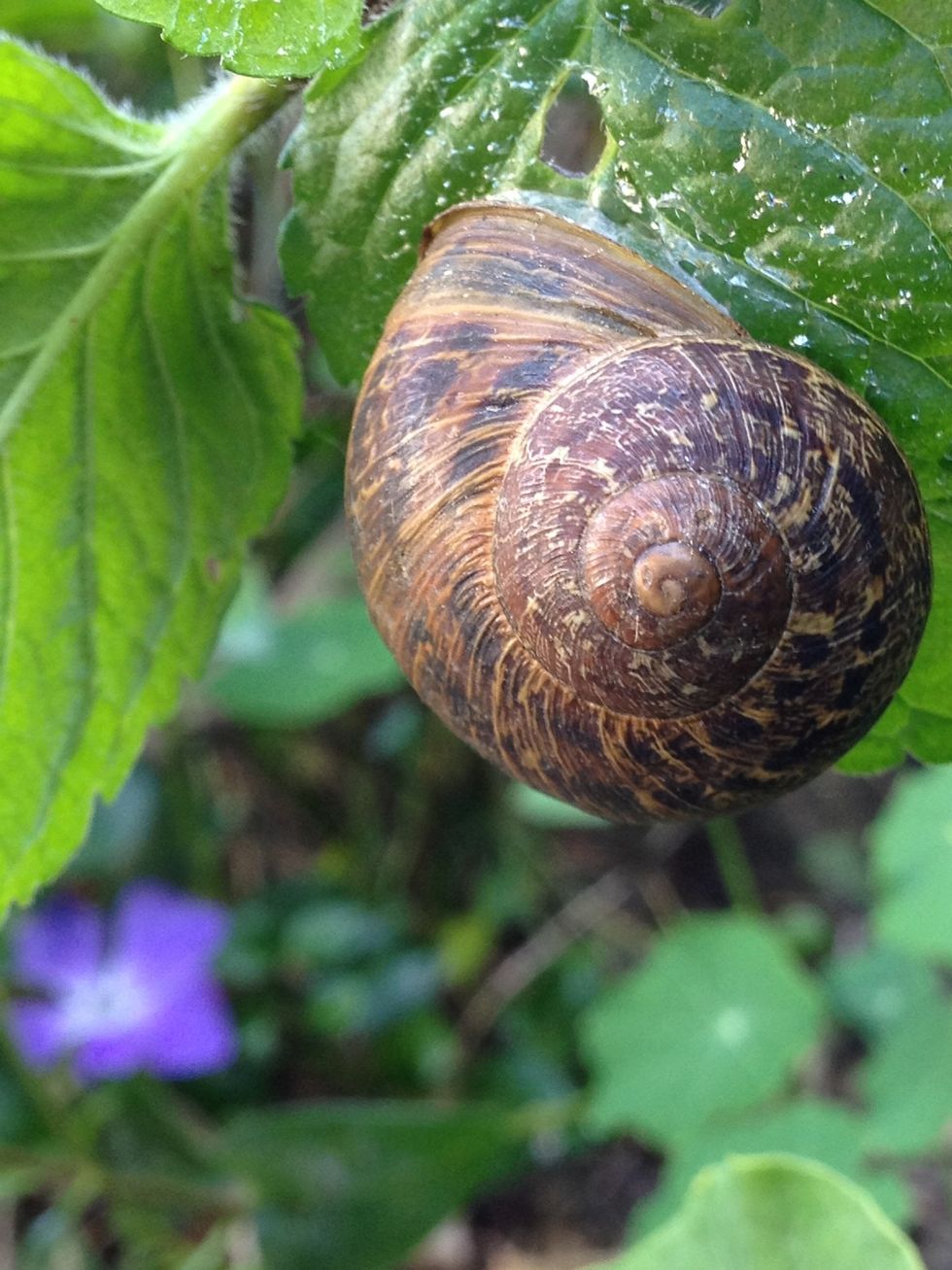 And some mint (minus the snail).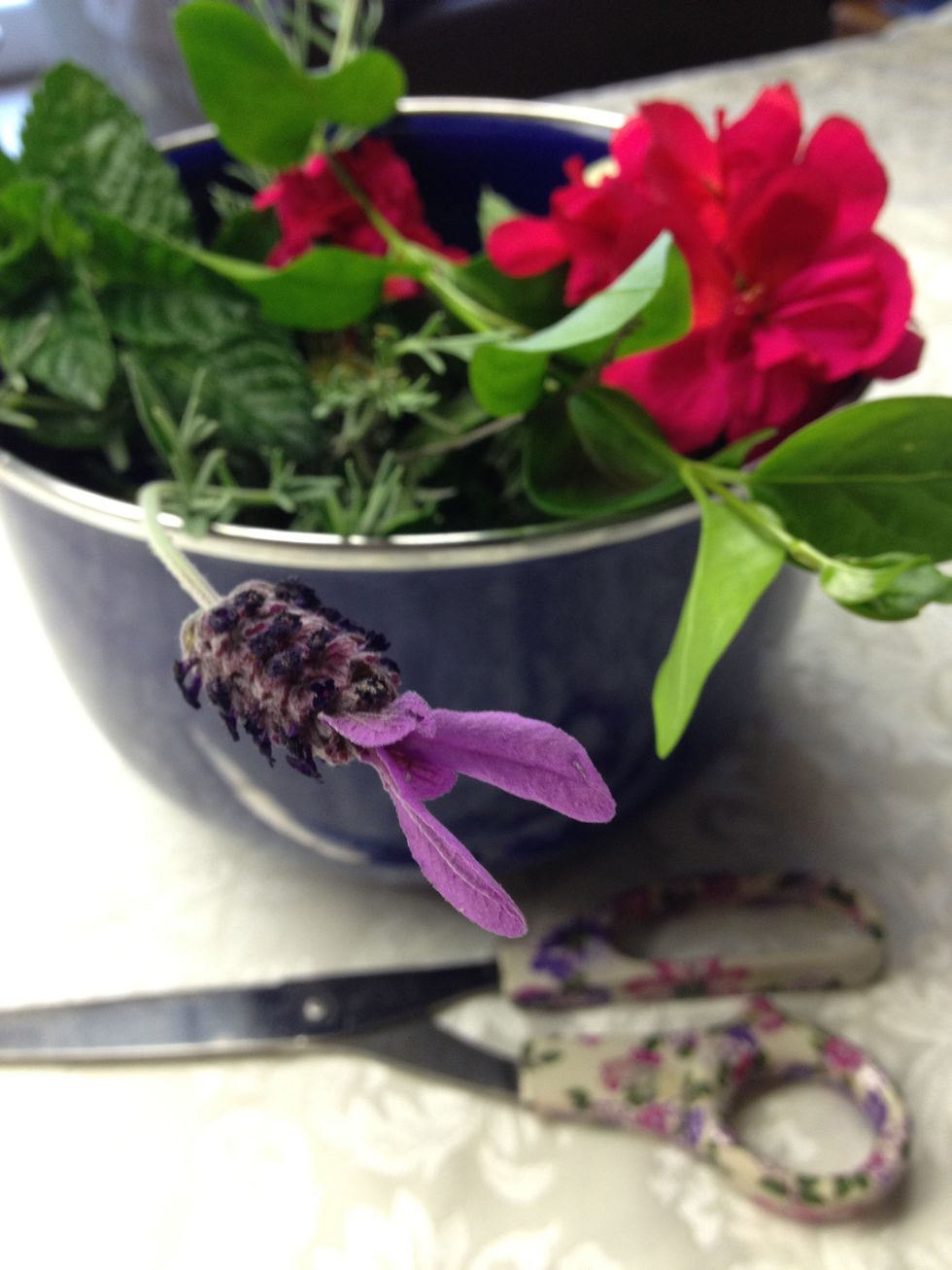 And some red geraniums (and some pansies and periwinkle)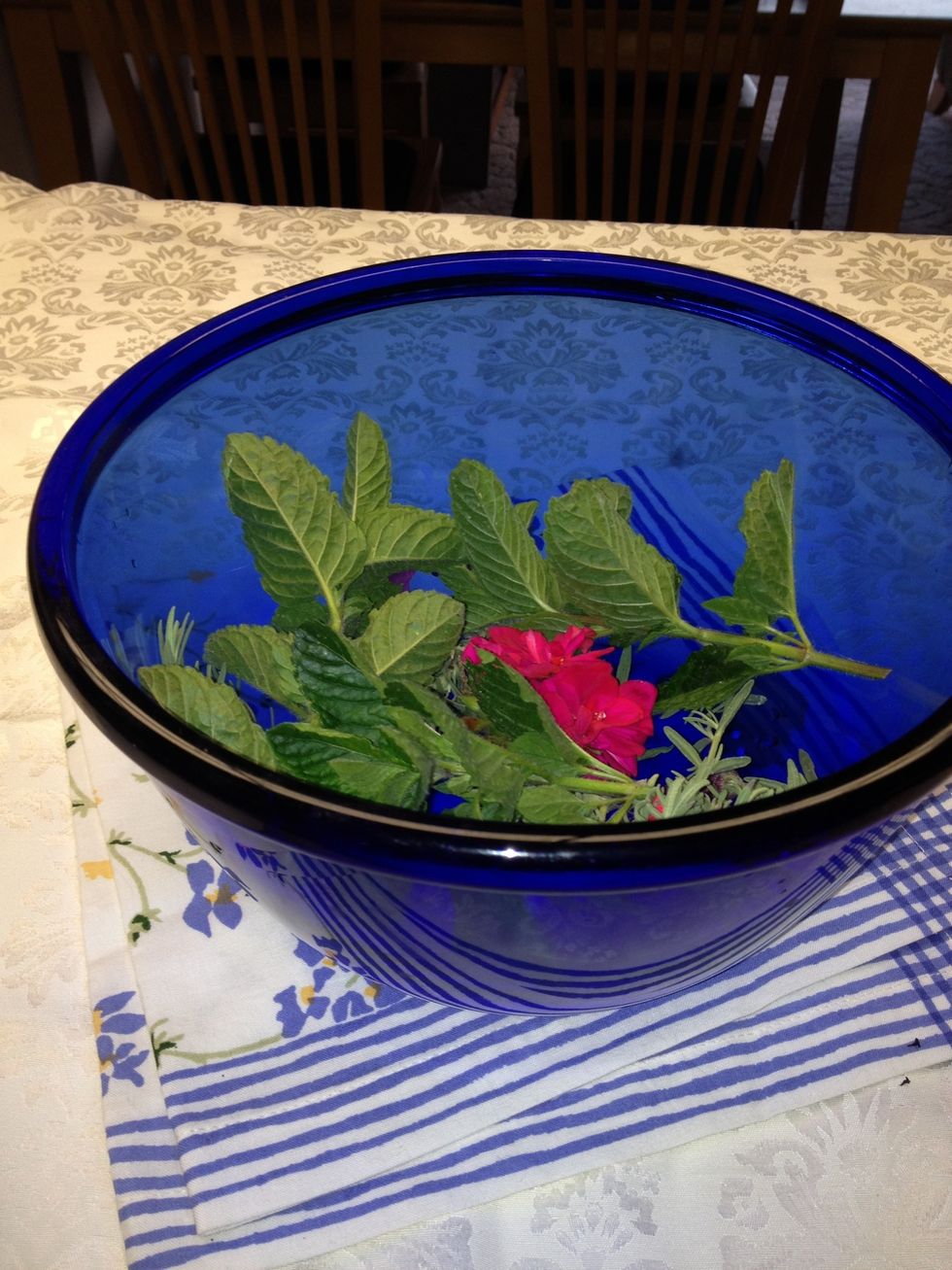 Line the bottom of a large bowl with a layer of flowers.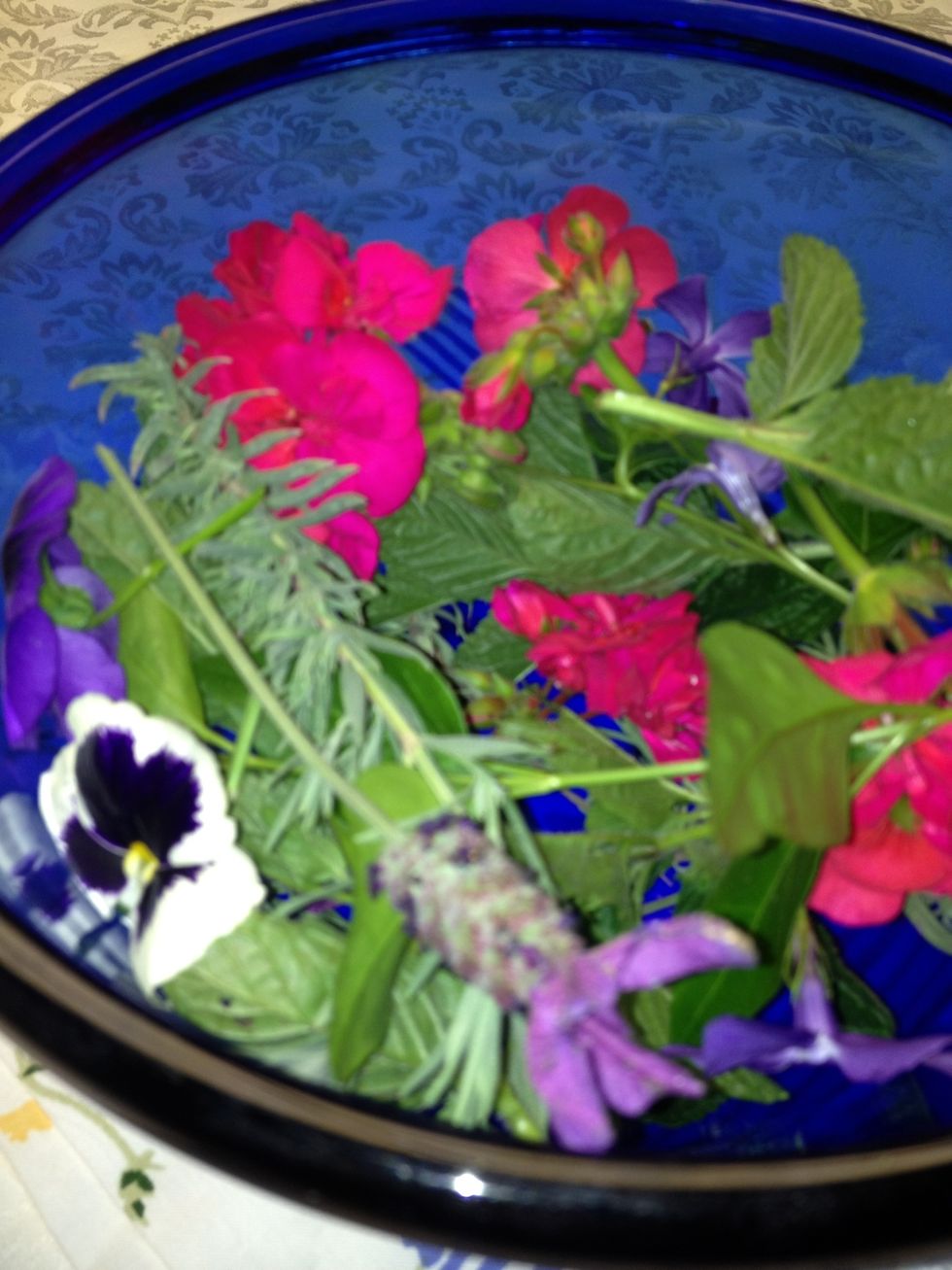 Push some up around the sides too.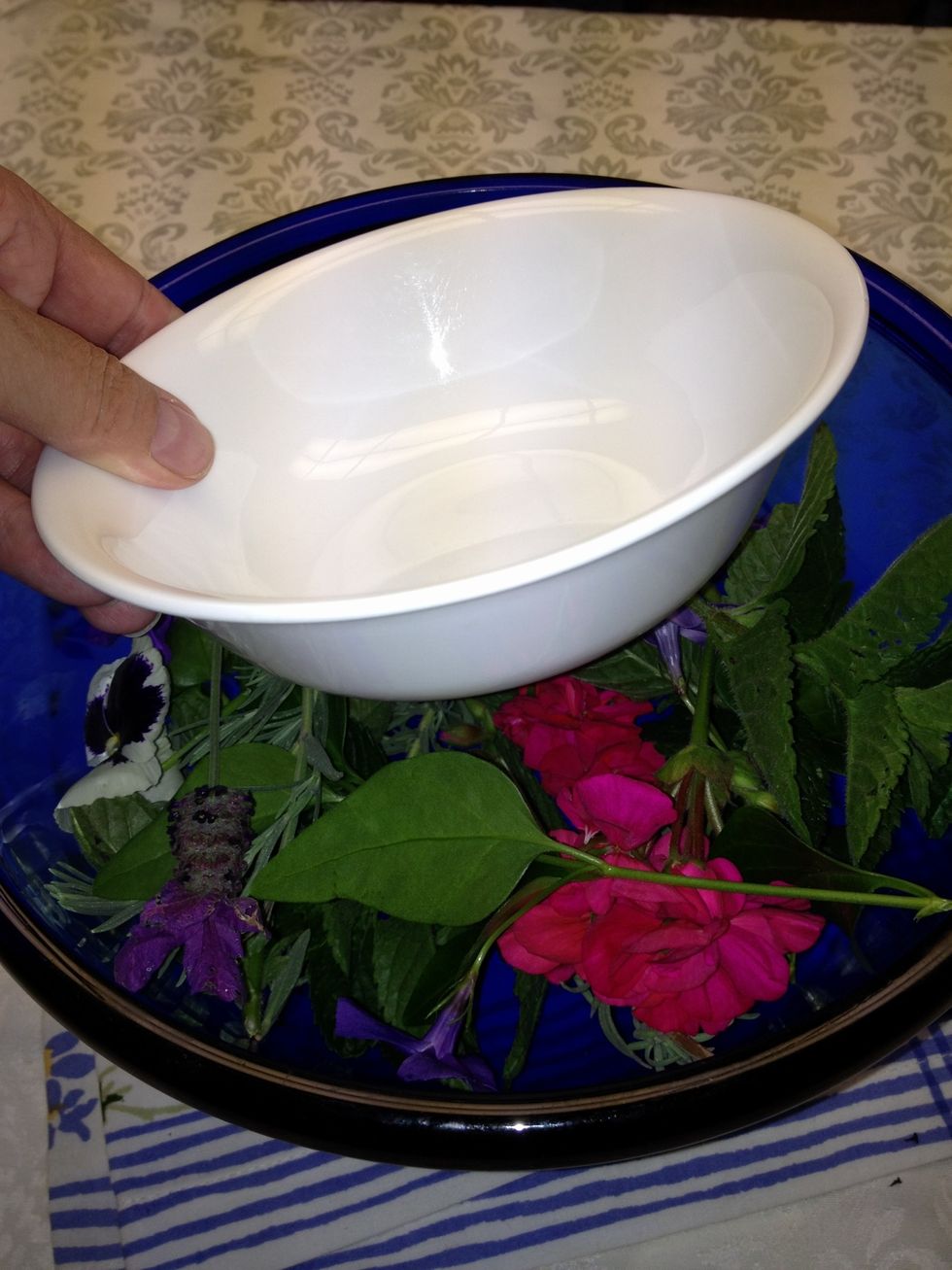 Nest a smaller bowl inside.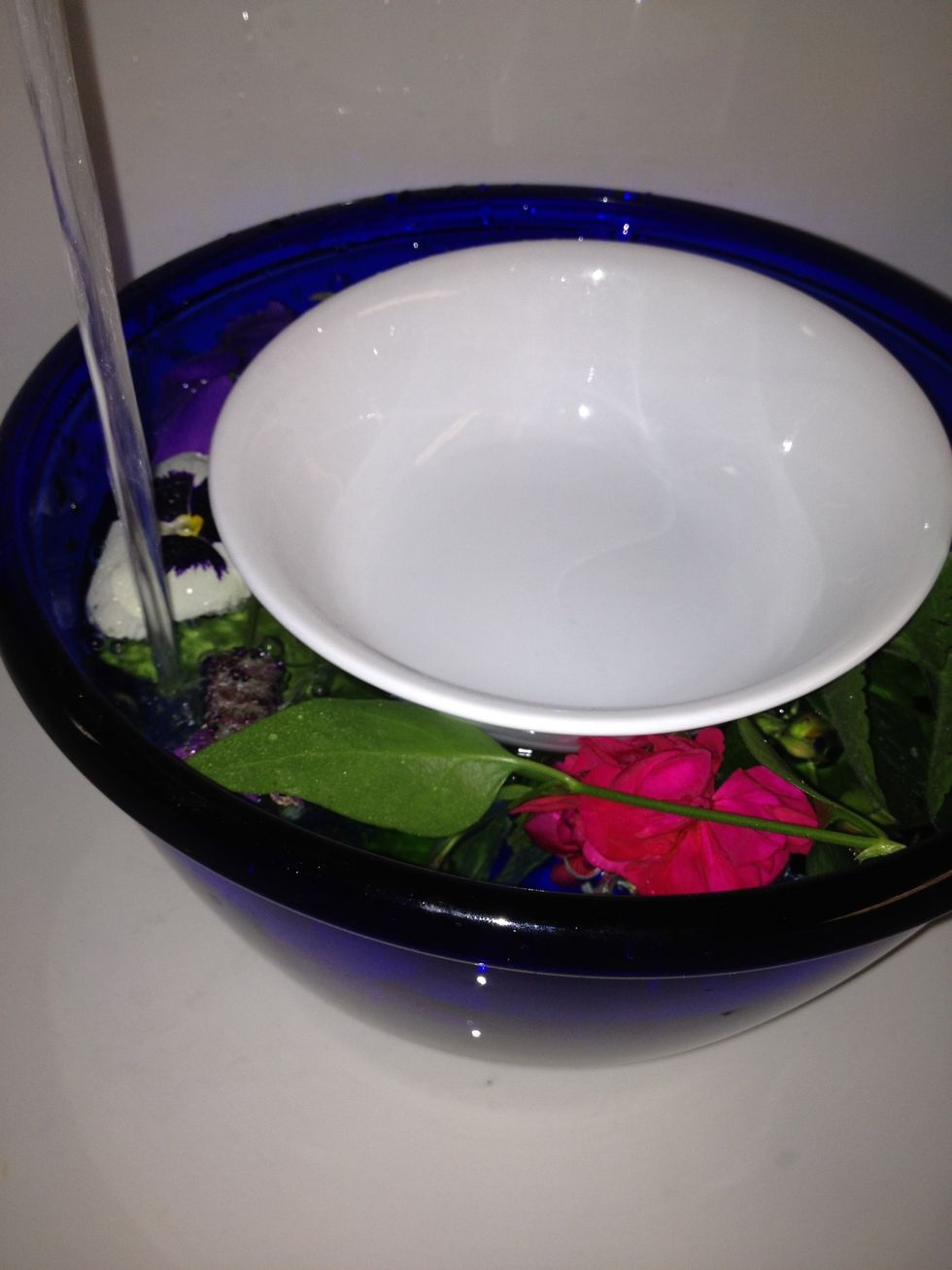 Fill the large bowl with water.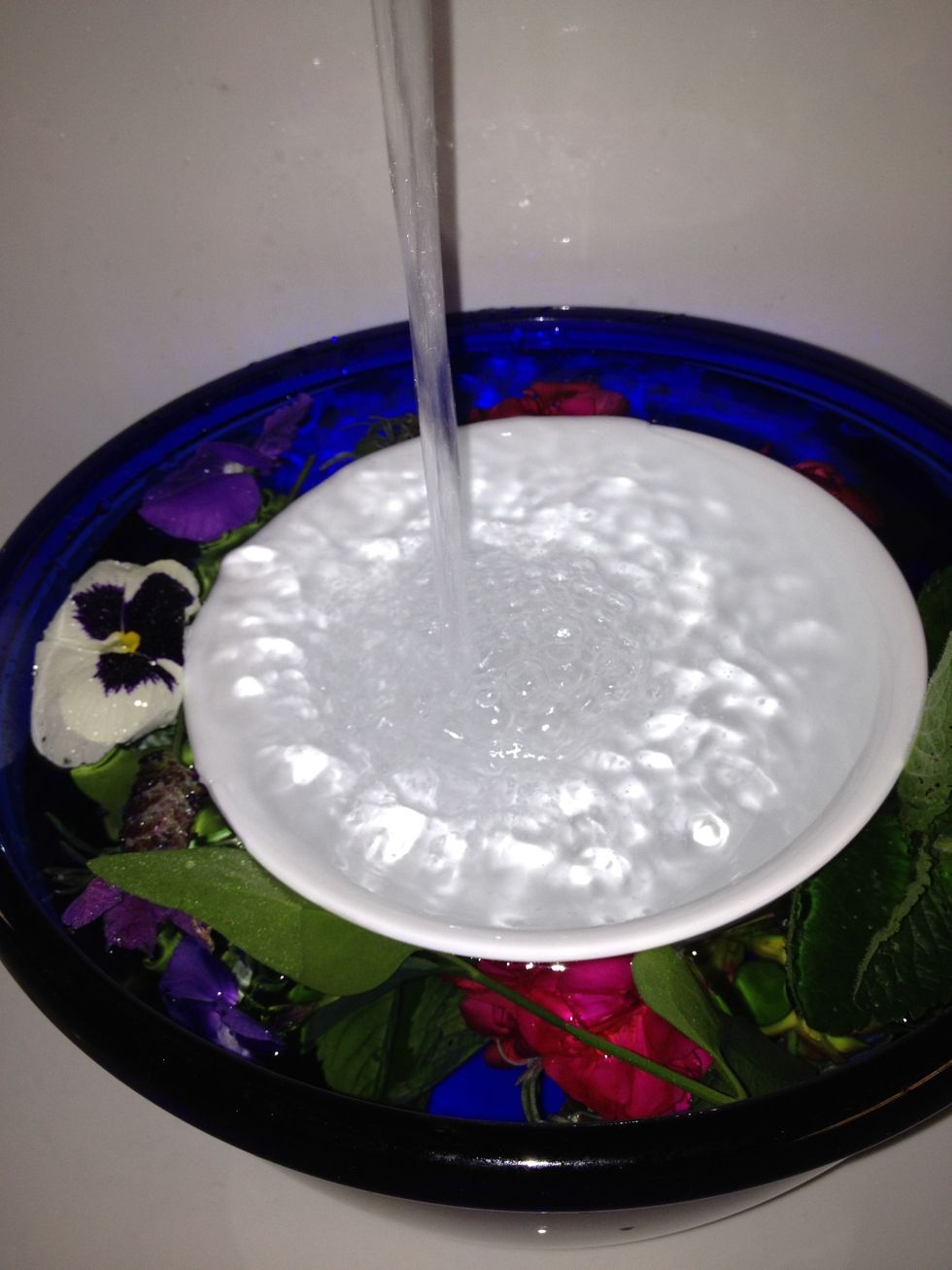 And fill the little bowl with water to weigh it down.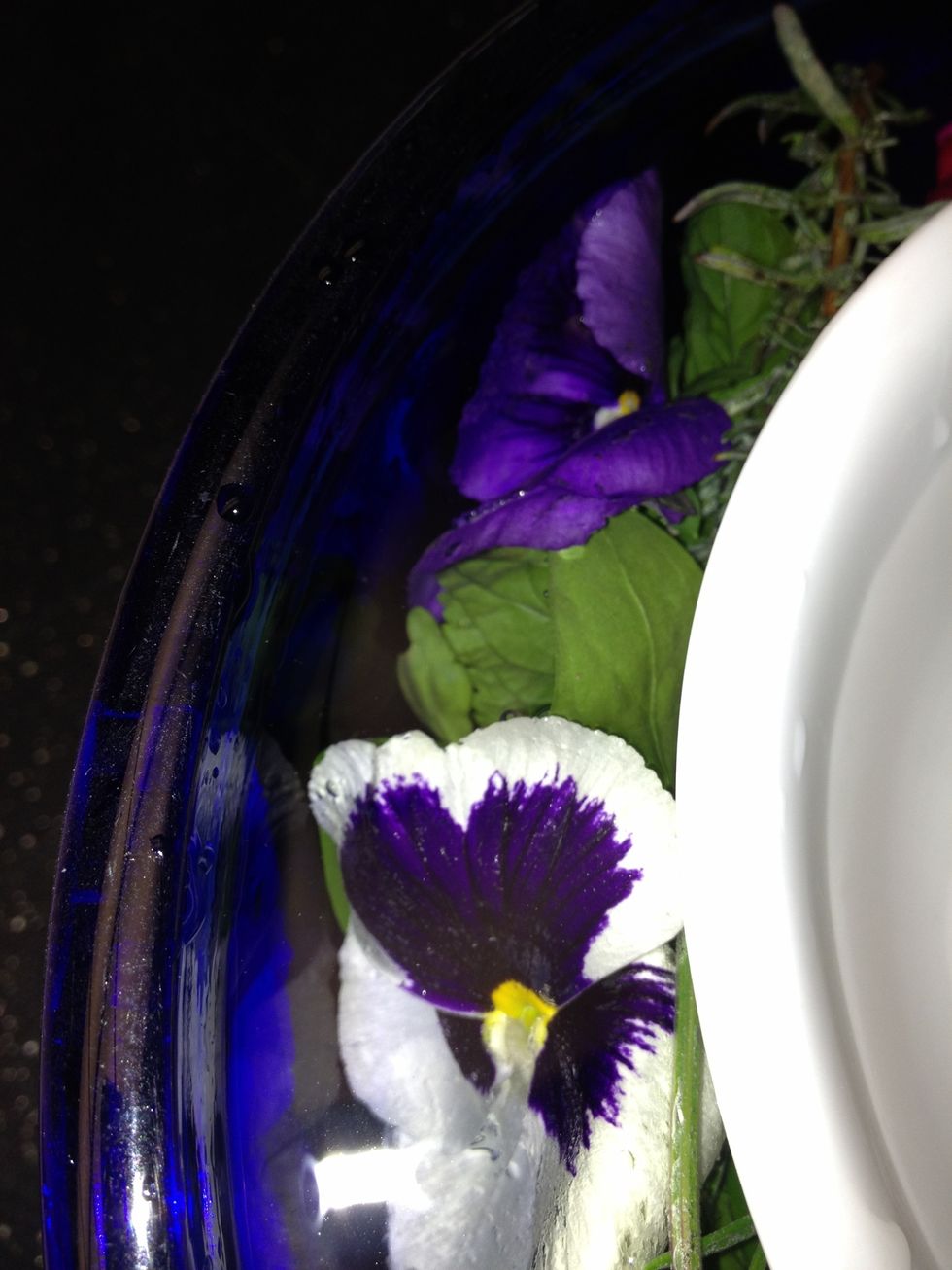 Push the flowers down that try to surface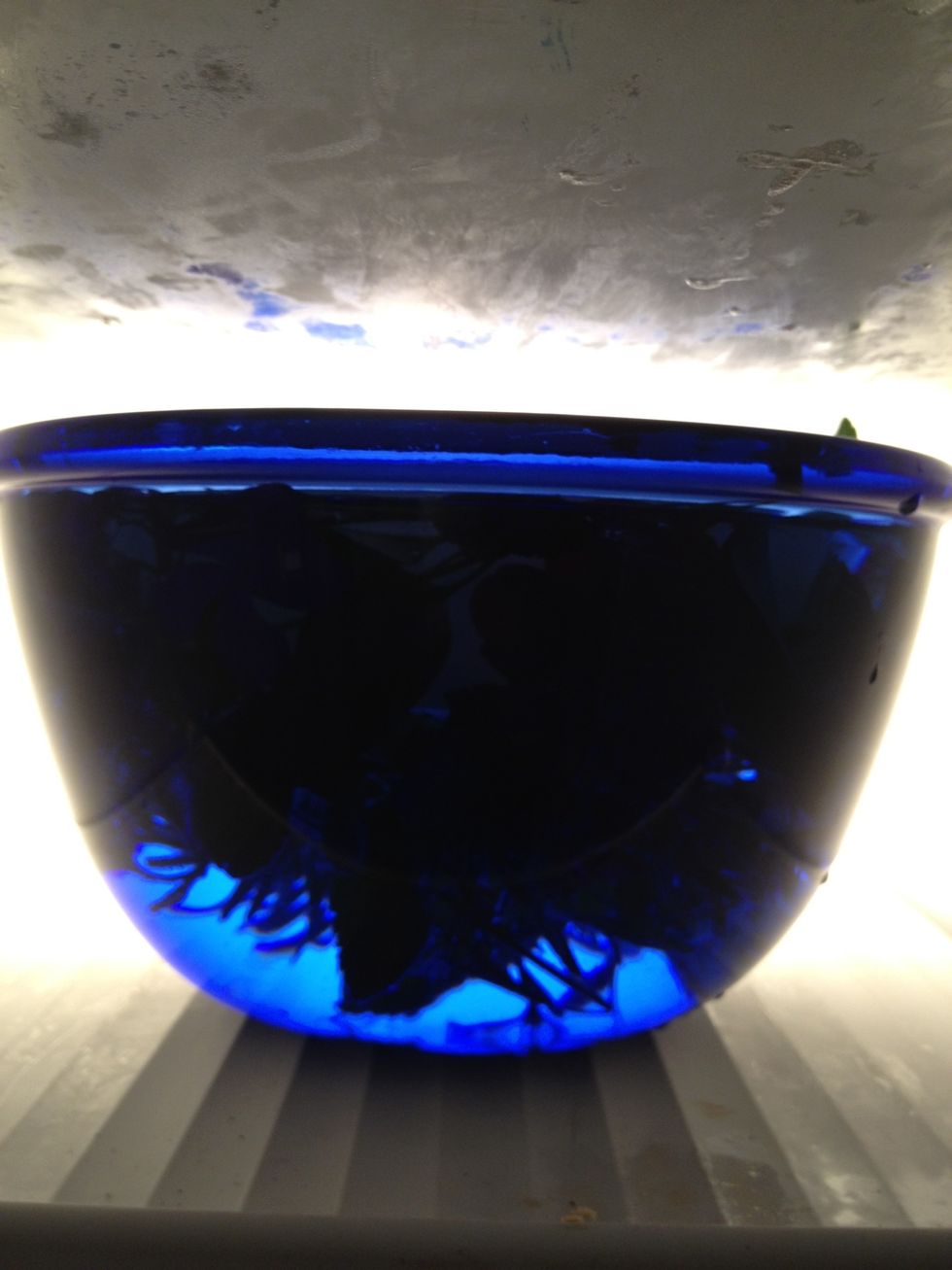 Put into the freezer and freeze over night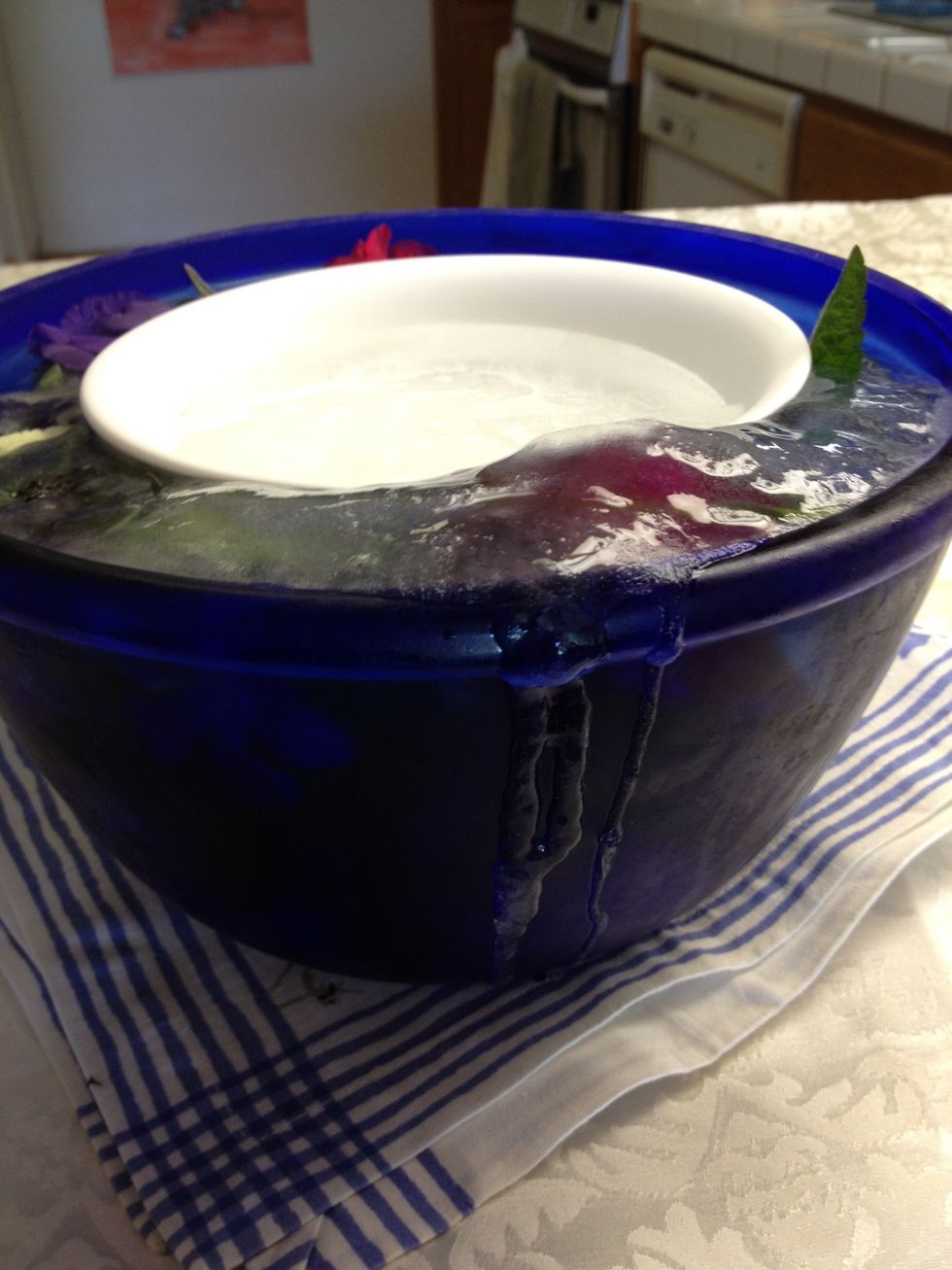 Remove from the freezer the next day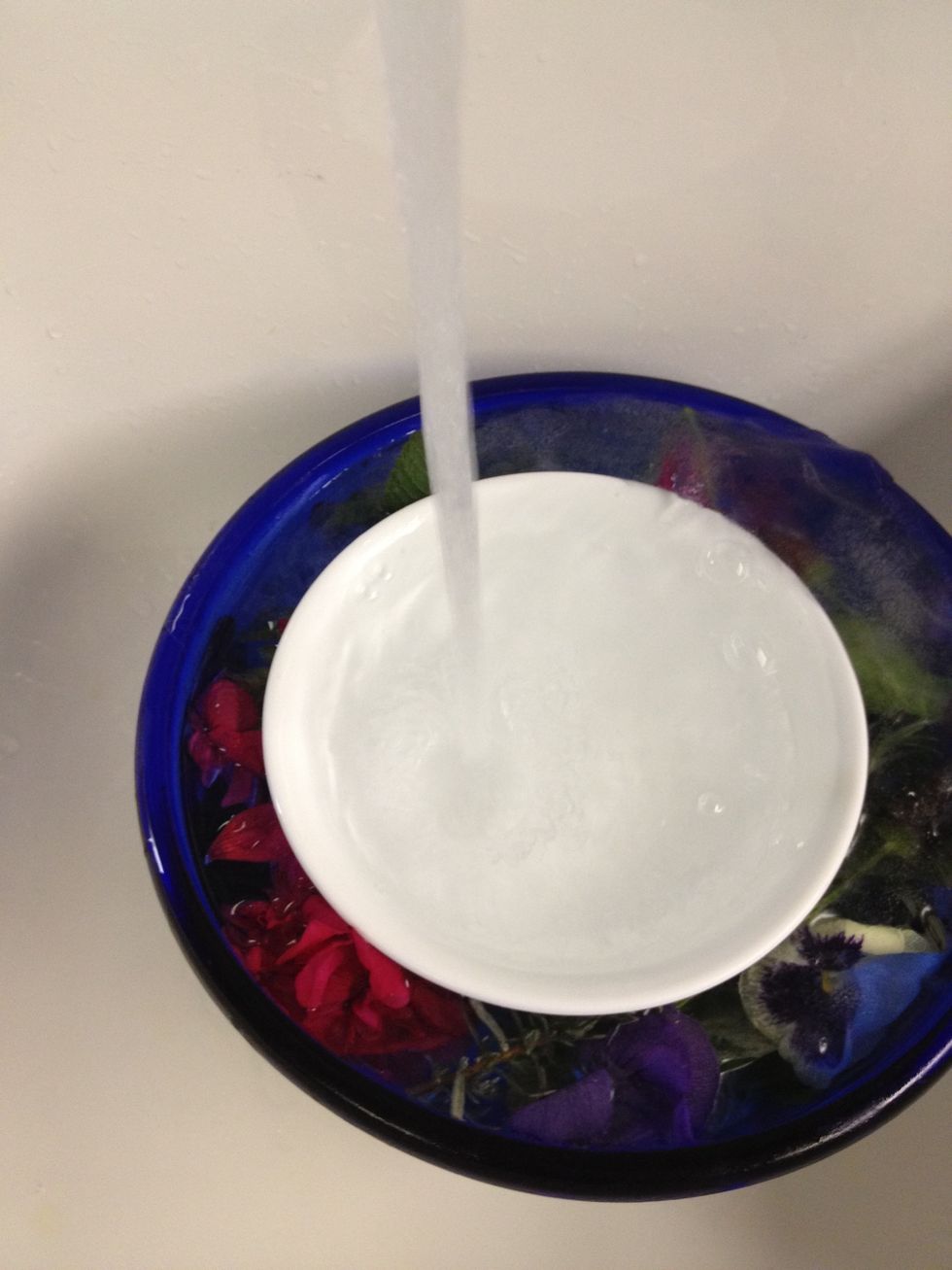 Run hot water in the small bowl to loosen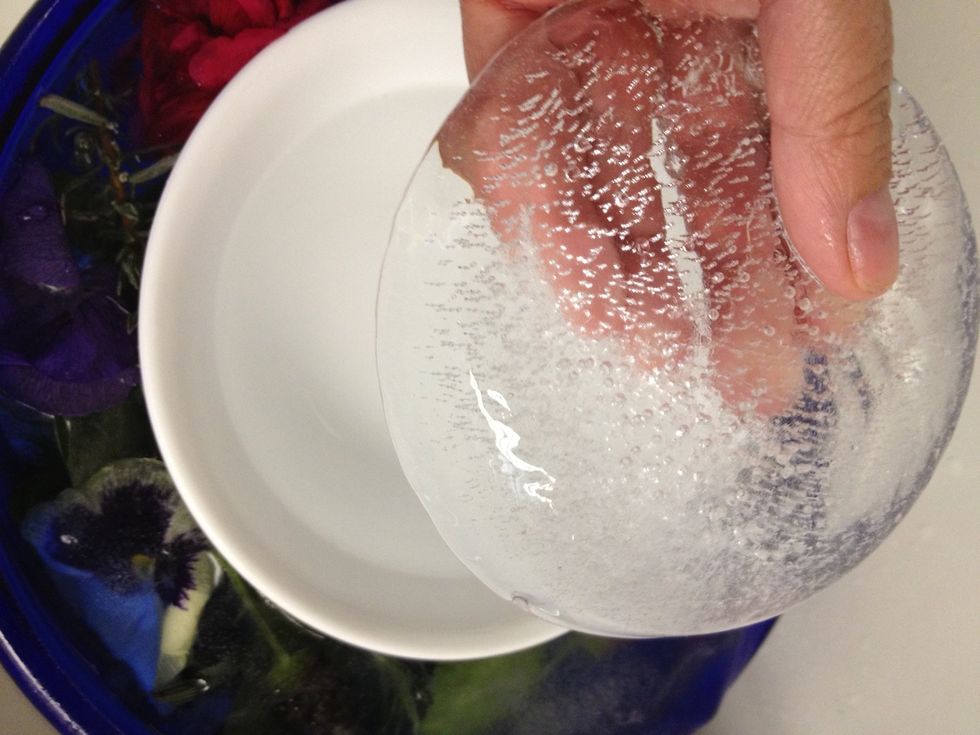 Remove the ice and the small bowl.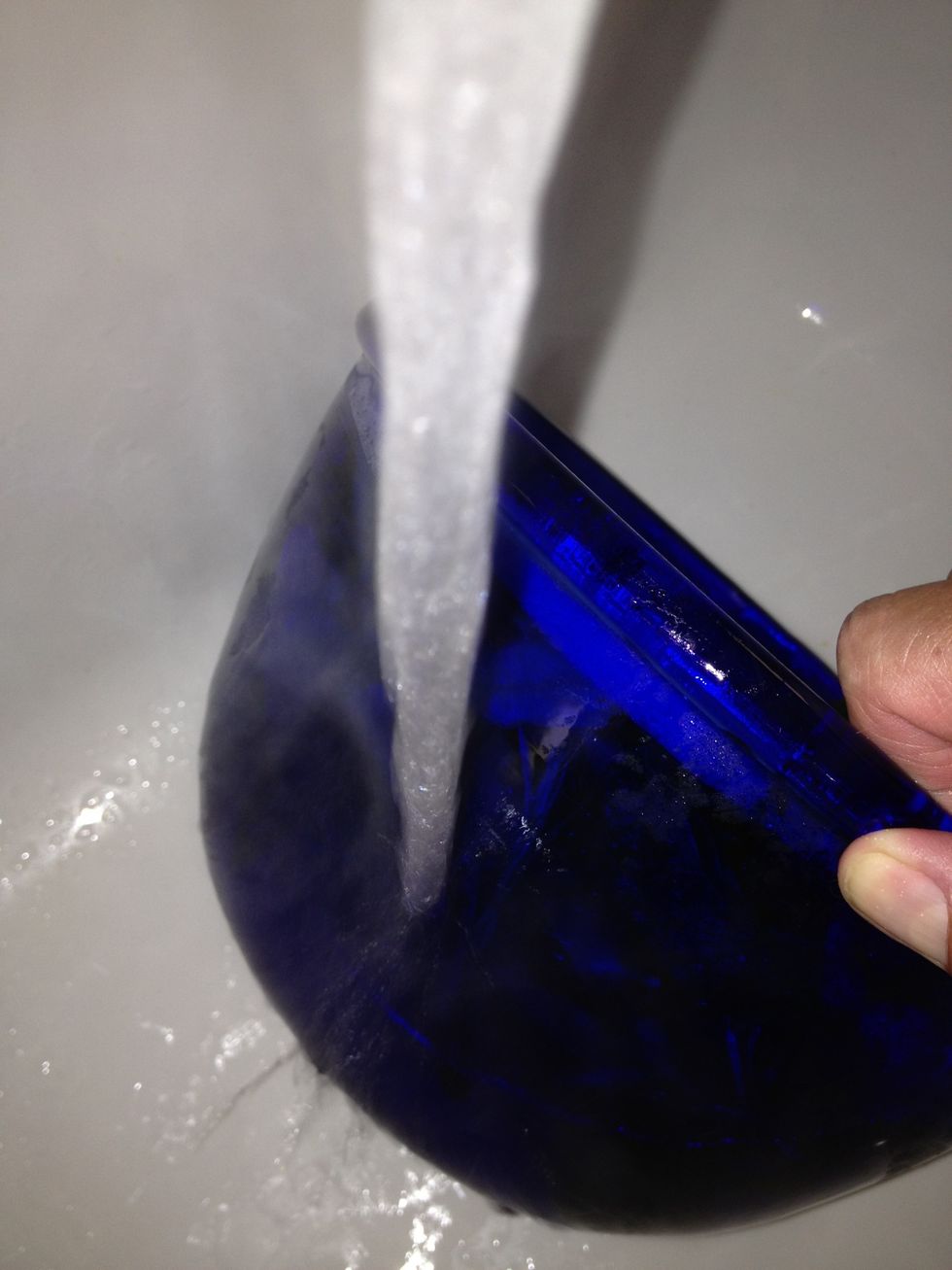 Run hot water over the outside of the bowl to loosen.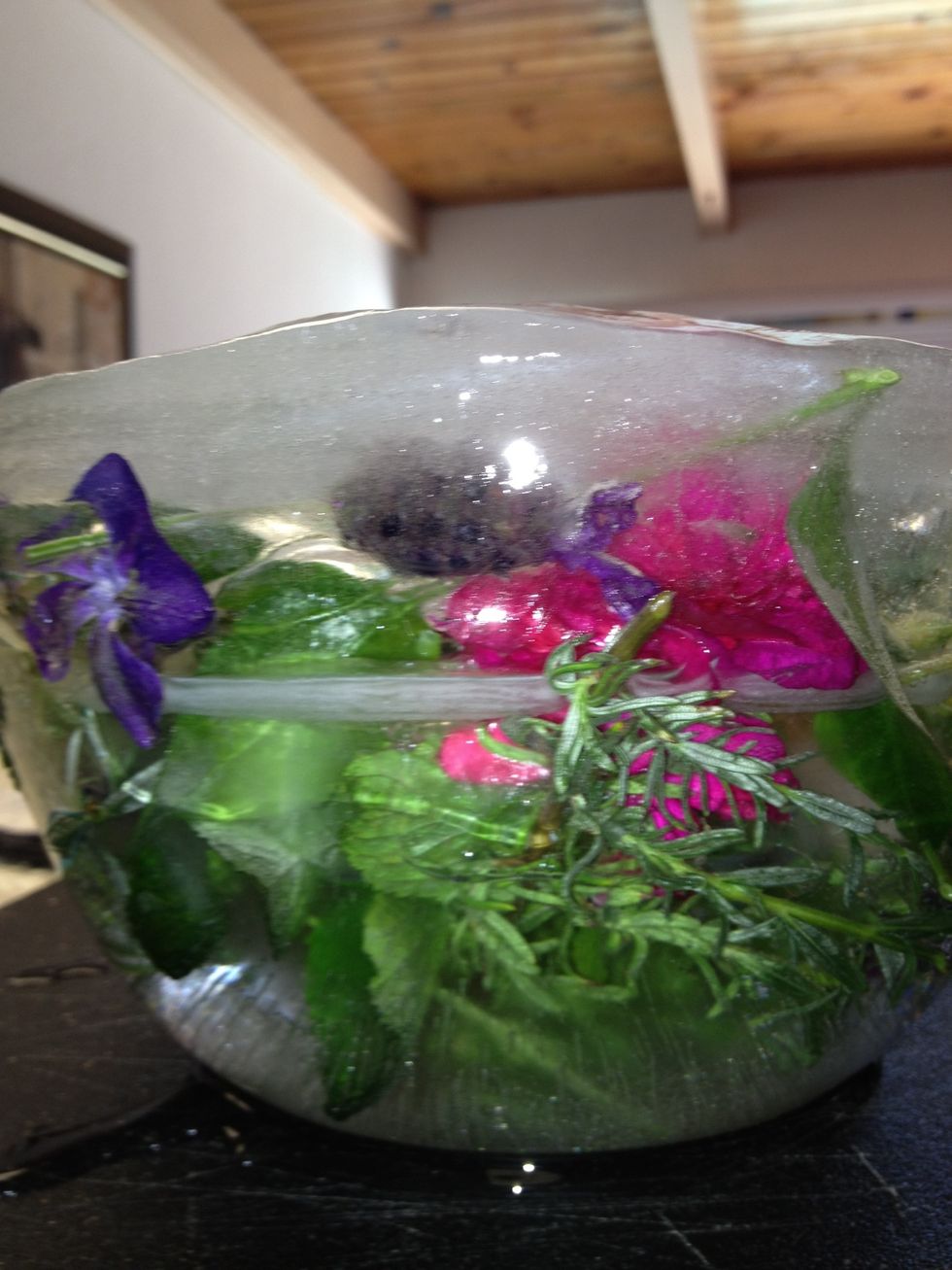 And there is your bowl!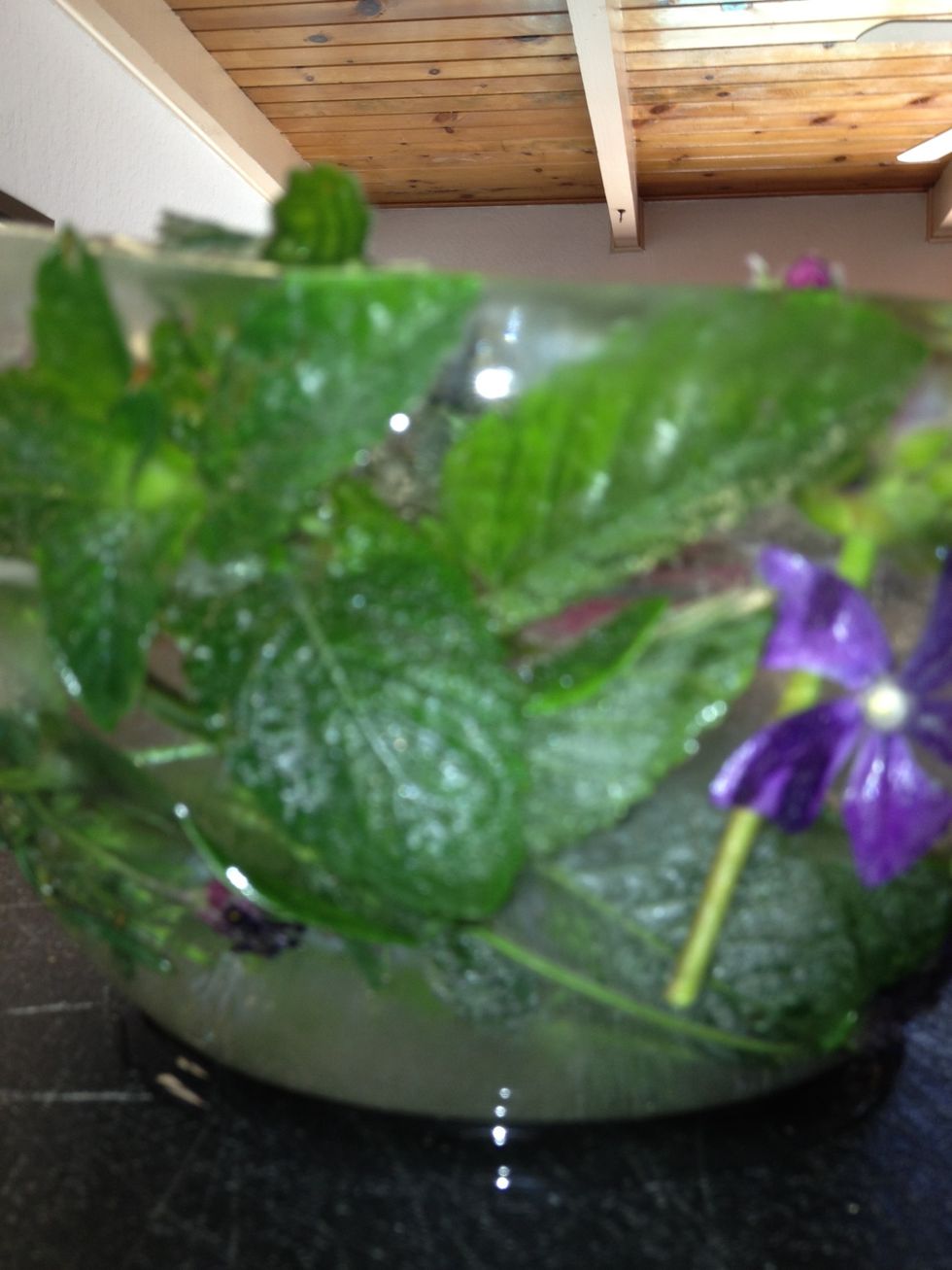 Turn and admire :)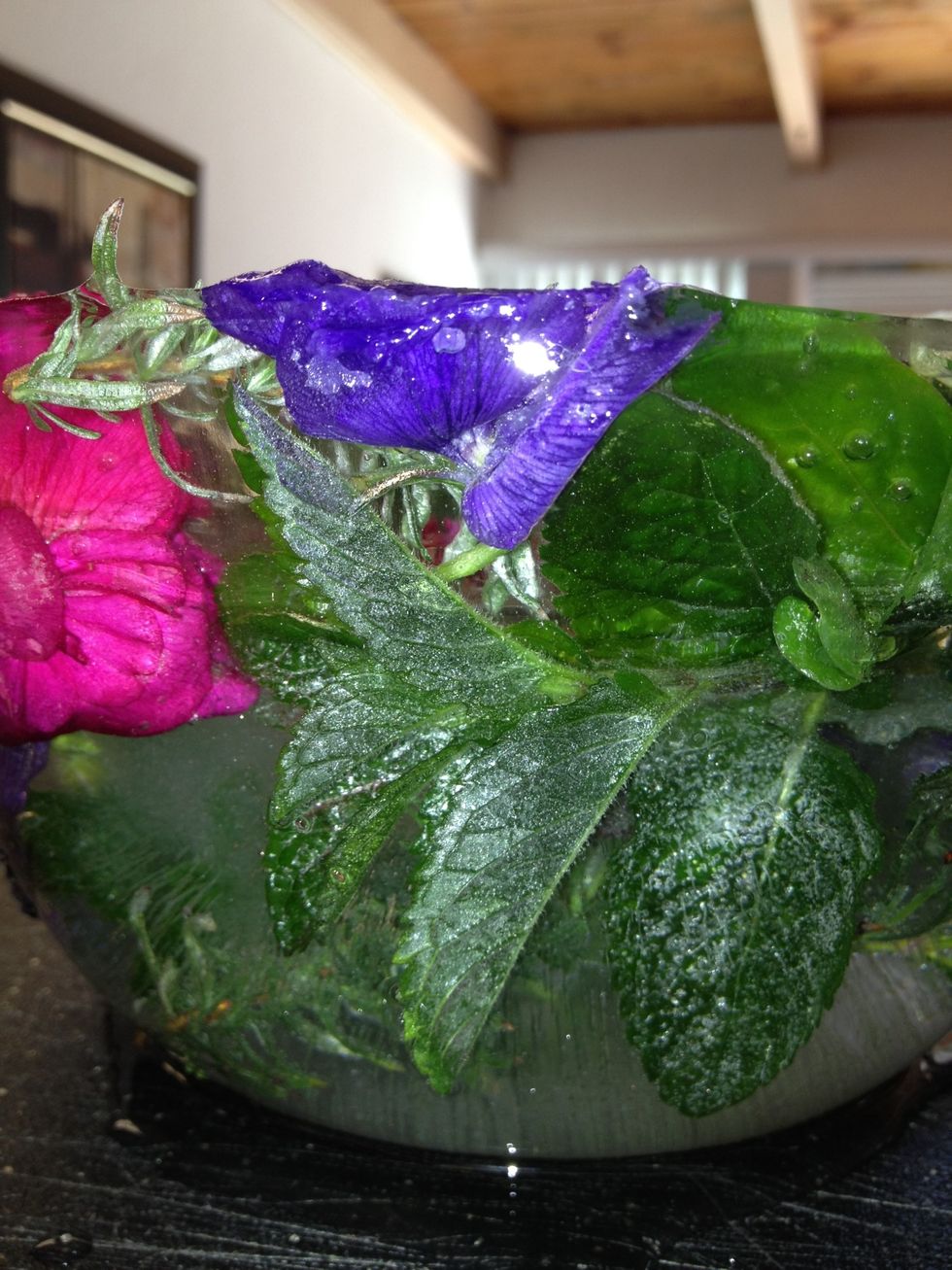 Pretty!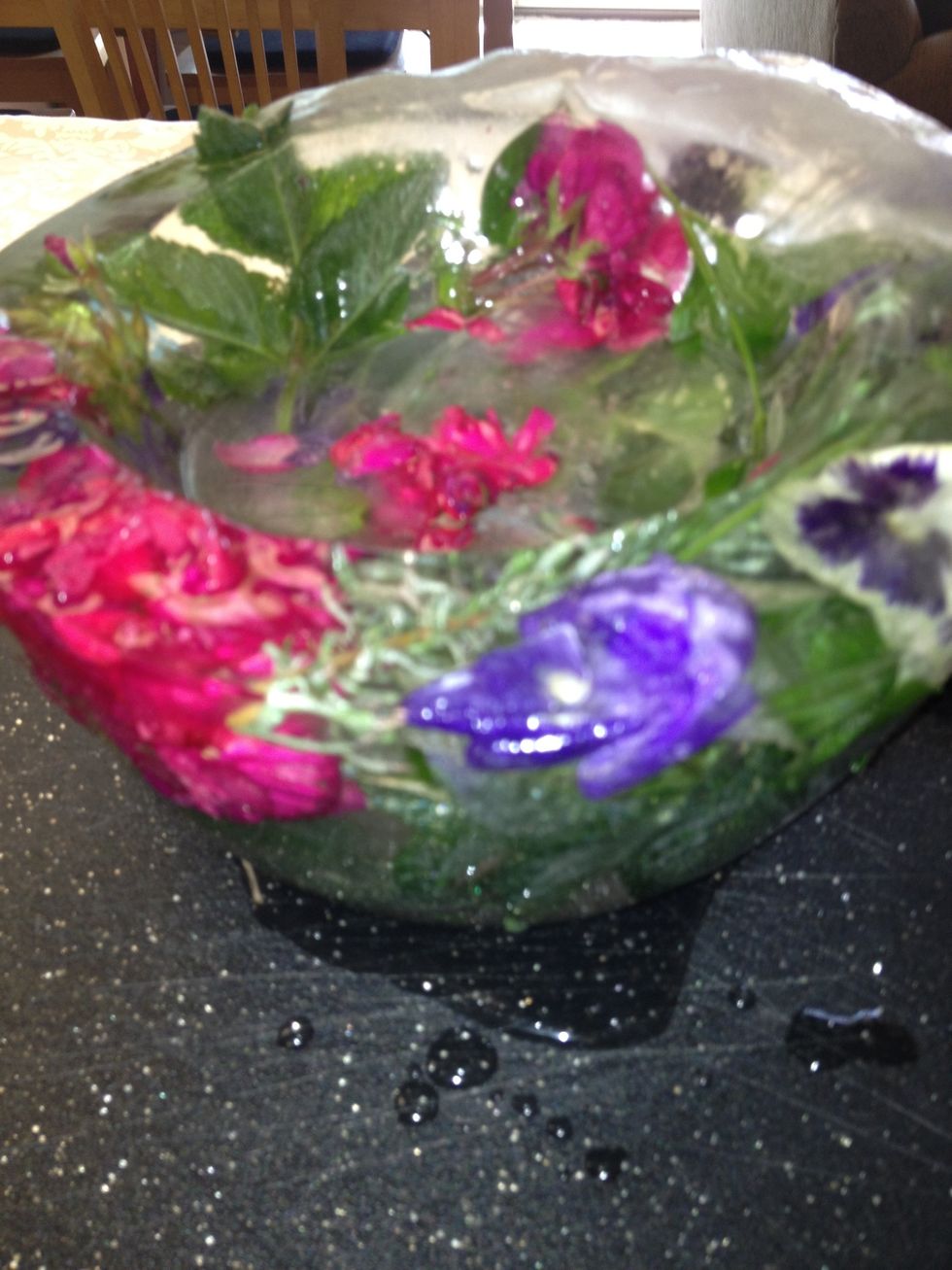 I could have used a bigger bowl to nest inside to make the hole deeper (but didn't have one).
Fill with lemons or leave empty allowing more natural light to shine through.
This pretty floral ice bowl is mainly a conversation piece. Best enjoyed when you eat outside so you can easily dump the water out of the dish it is placed in as it will melt before your eyes :-)
The same concept can be used with a jello mold and edible flowers to float inside a punch bowl.
1 large size bowl
1 medium size bowl
Scissors
Flowers
Water
Victoria Abel
I enjoy simple pleasures like coffee table picnics, pretty flowers, and photography. Most my guides are 5 ingredients or less or semi-home made.