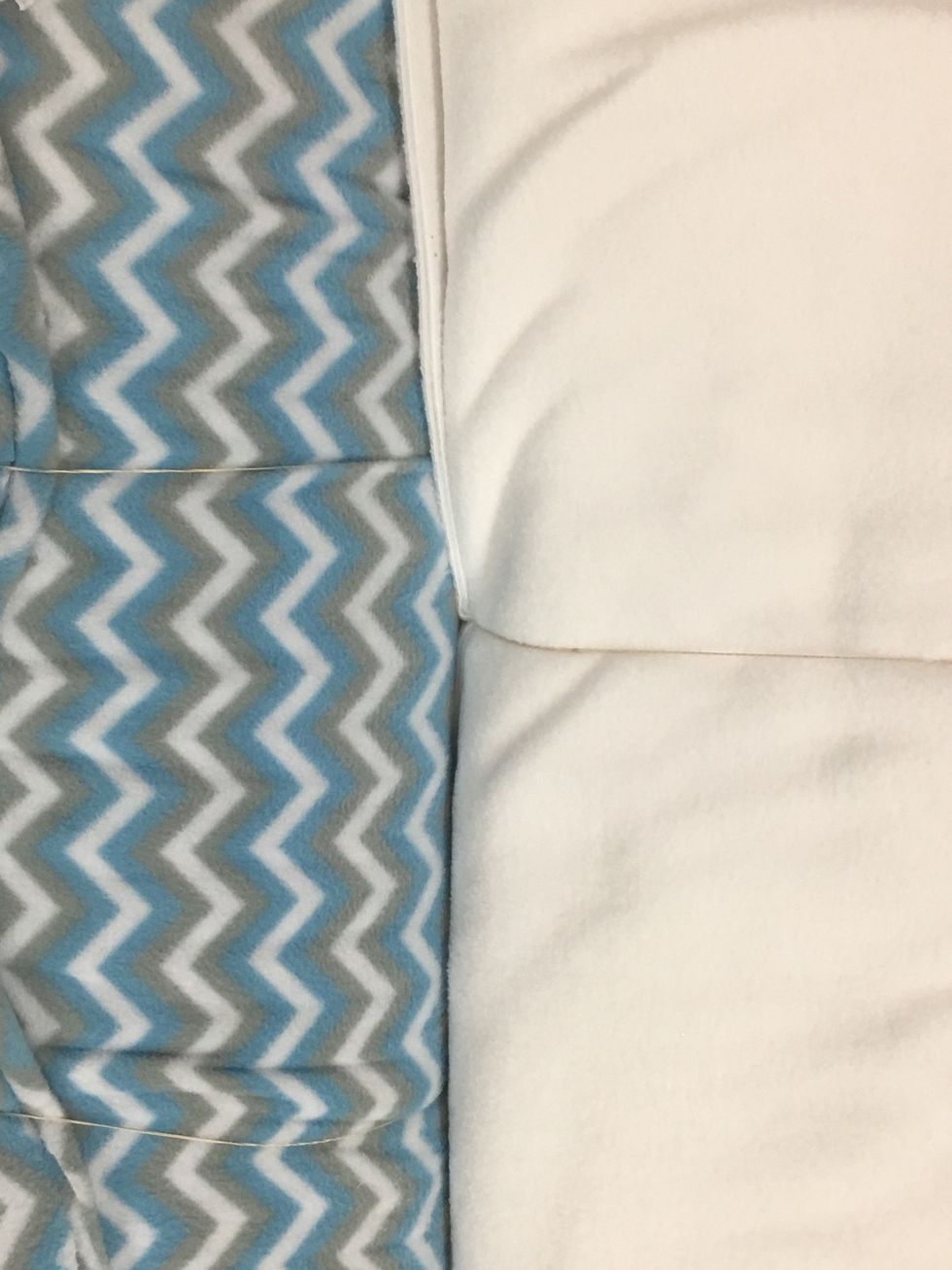 Pick a pattern and a plain color fleece and get whatever length you want.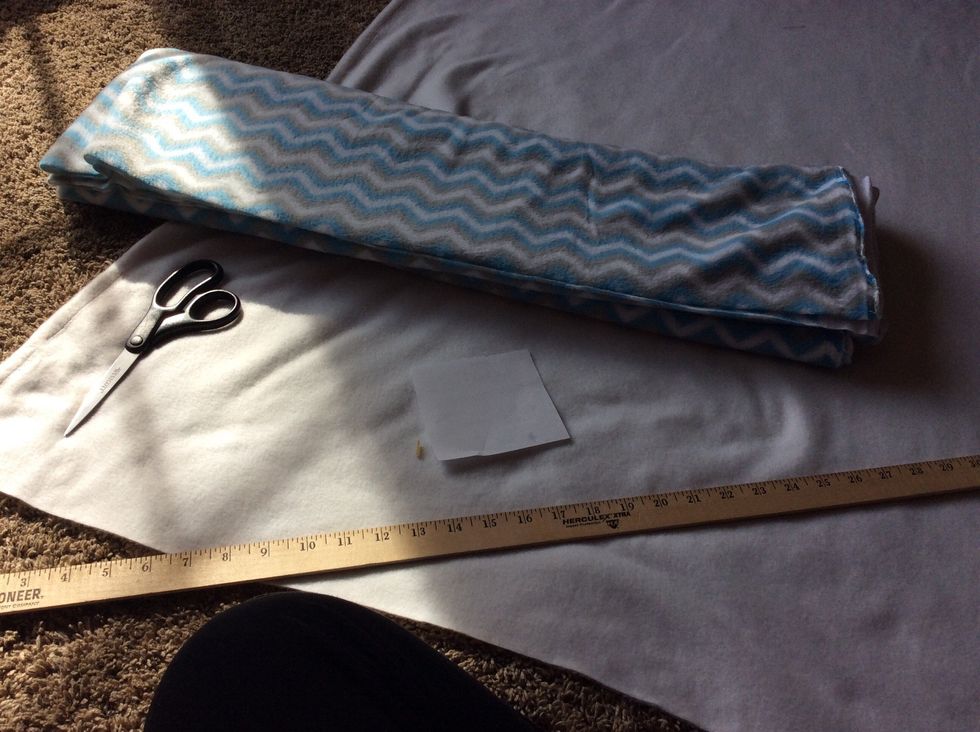 Gather your supplies sharp scissors, ruler or yard stick, your fleece, and a 4 by 4 inch piece of paper.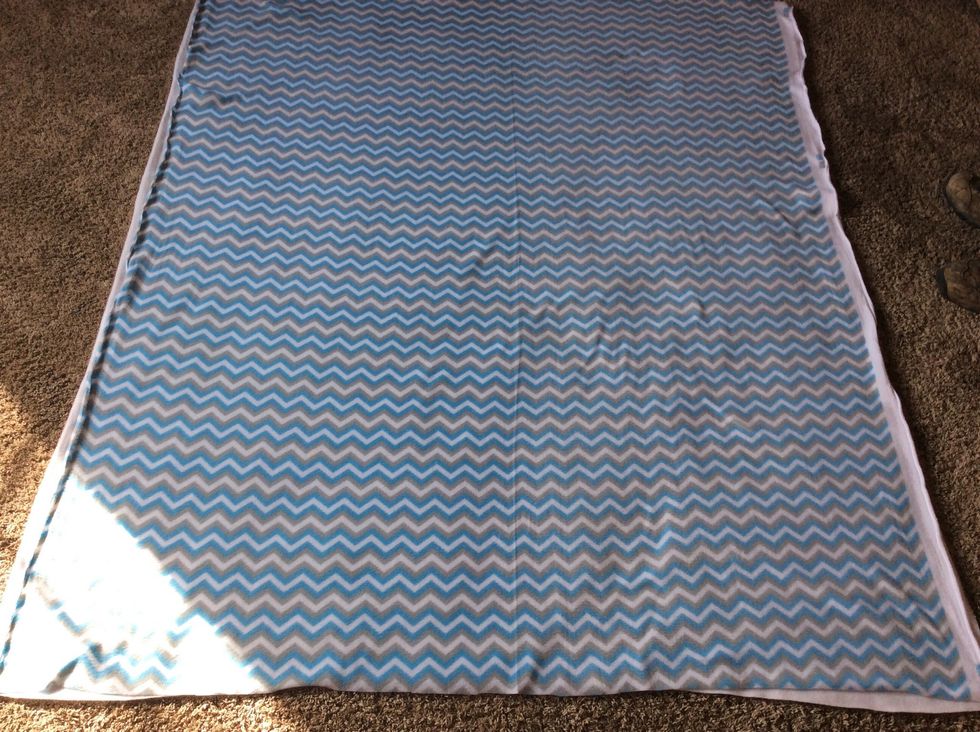 Lay your two pieces of fleece flat on the floor and have the pattern facing up.
If there is curly edges then cut it off.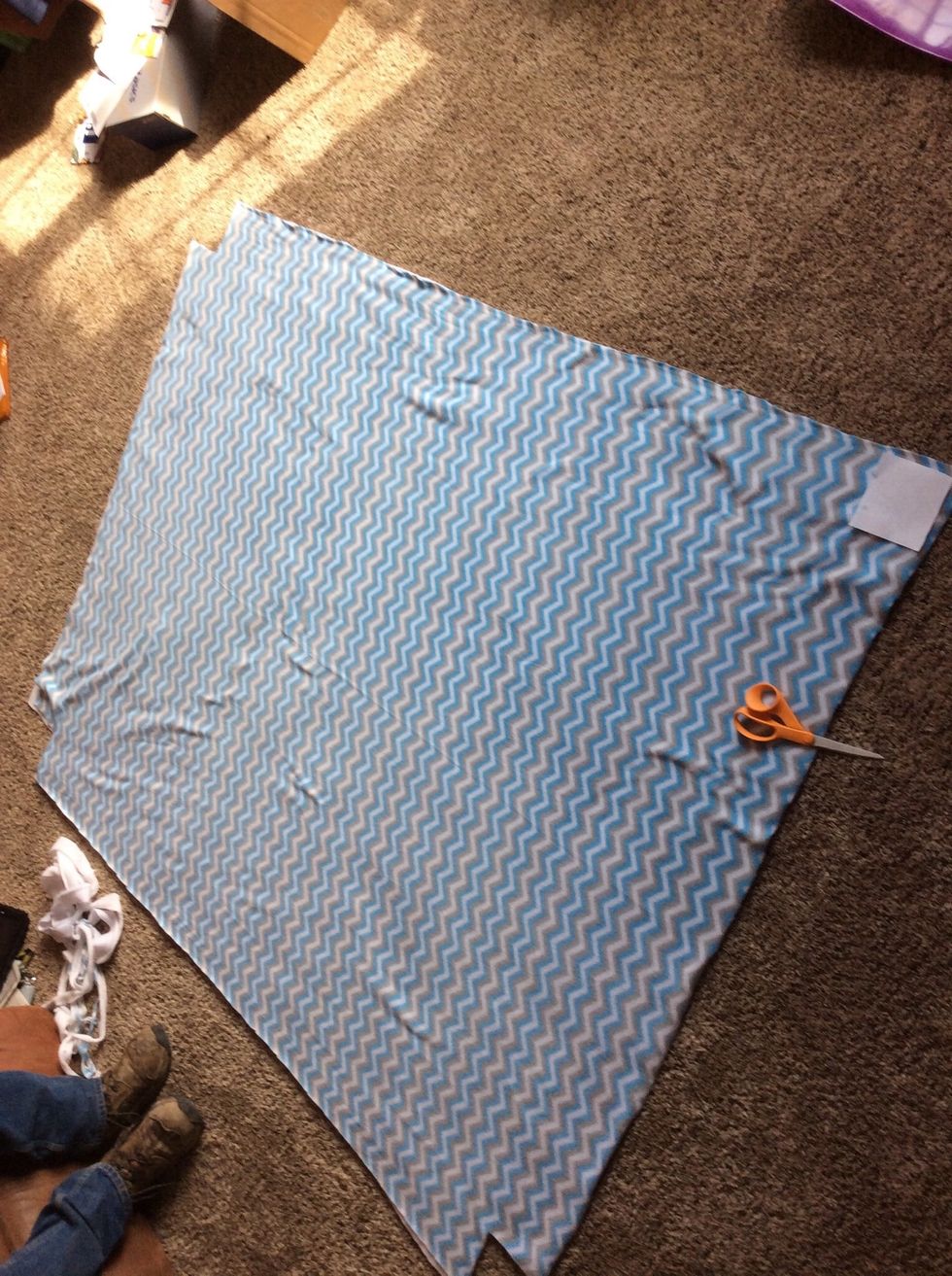 Lay the 4 by 4 inch piece of paper on the corners and cut around the edges.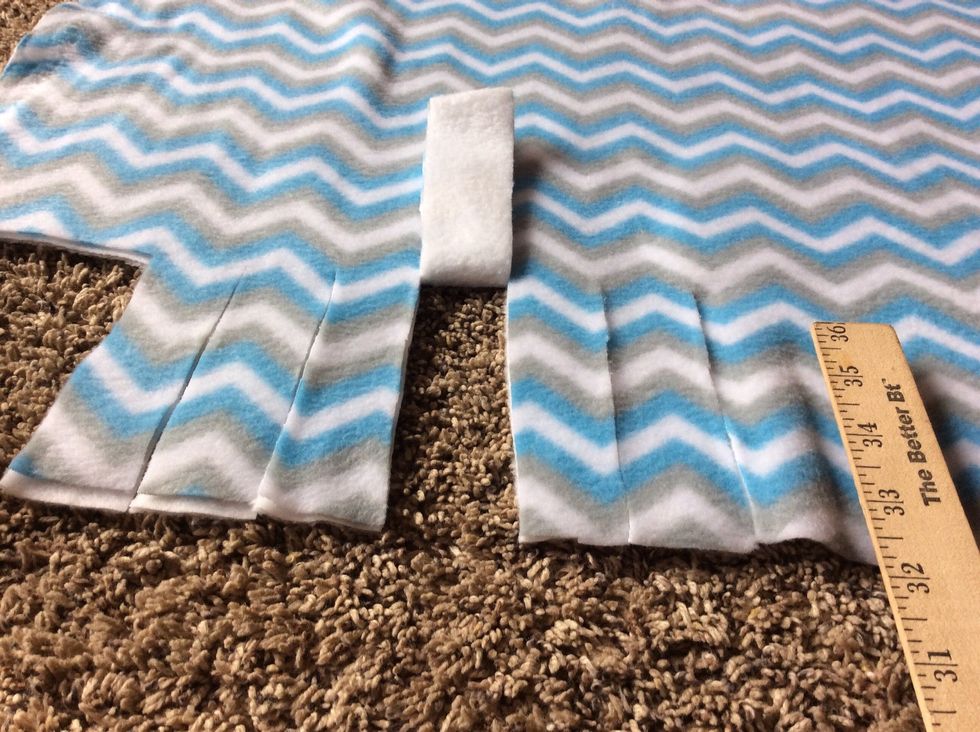 Put every forth piece up.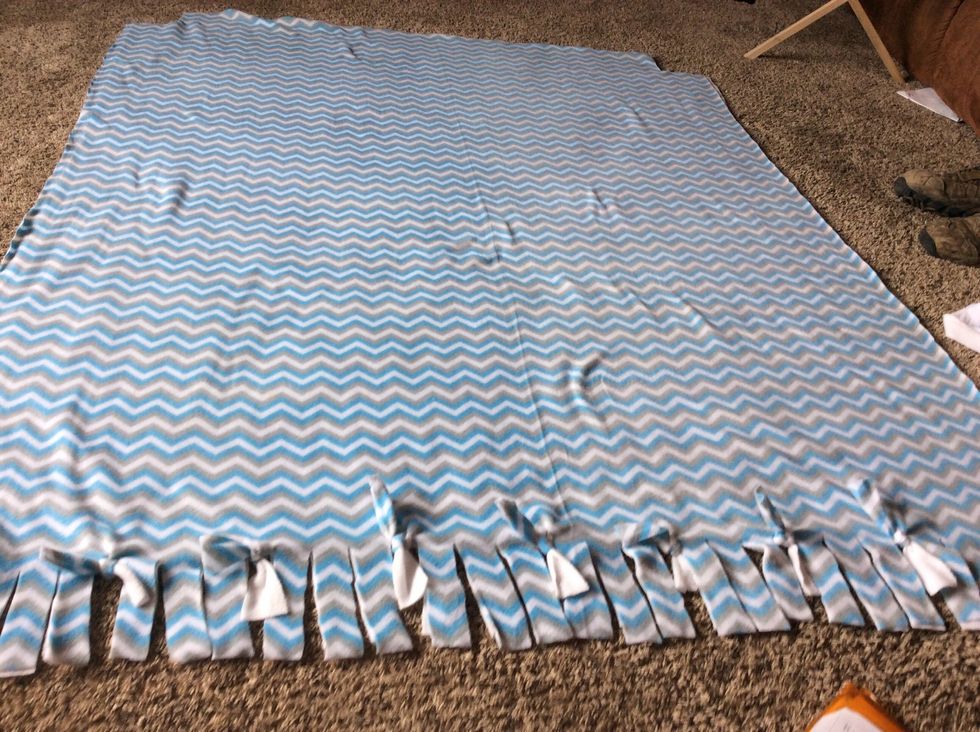 Go back and tie everyone that you put up.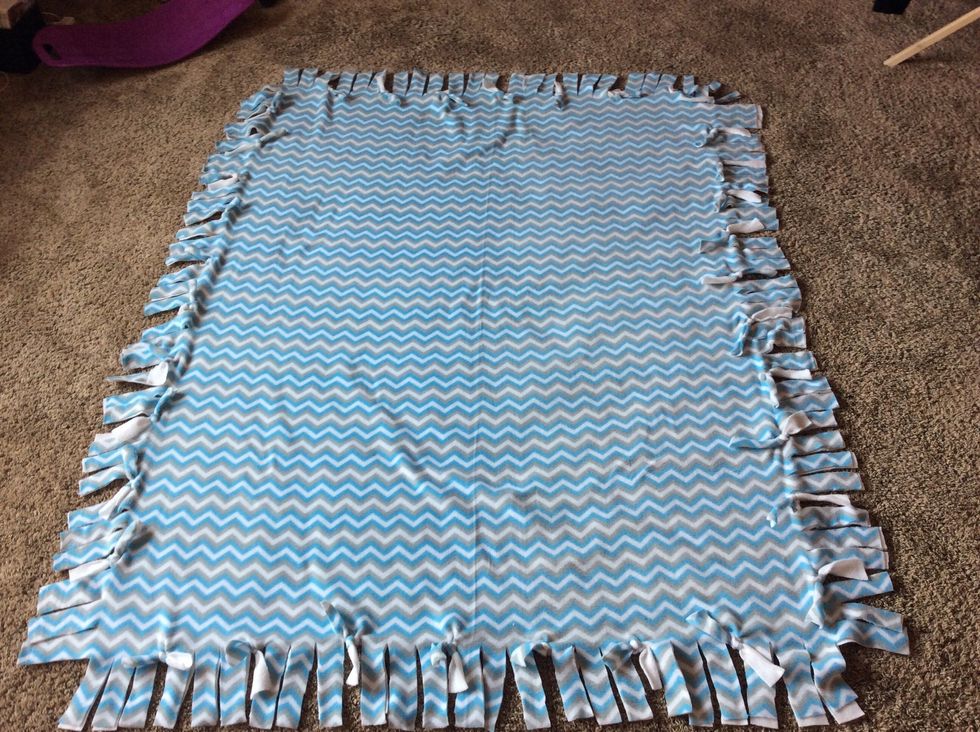 Tie every fourth one on each side.
Tie every piece double knot.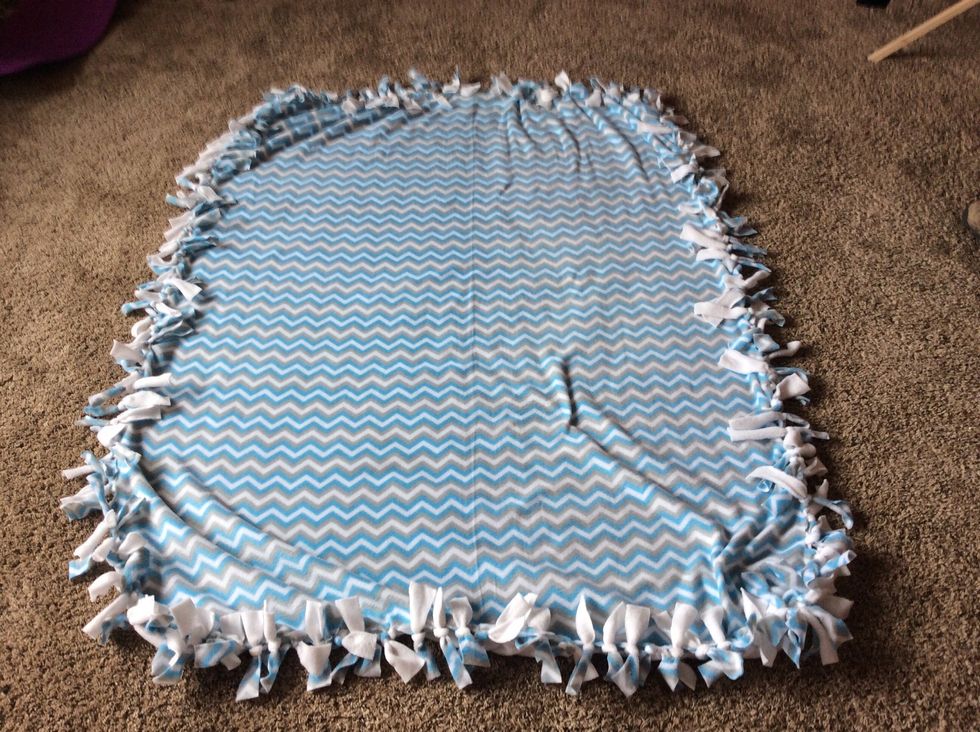 Then enjoy your nice blanket.
The creator of this guide has not included tools