As always make sure your safe use gloves eye pro, ear pro, and know your tools! Enjoy have fun and please be safe if you decide to do something like this Good Luck!!!!😀.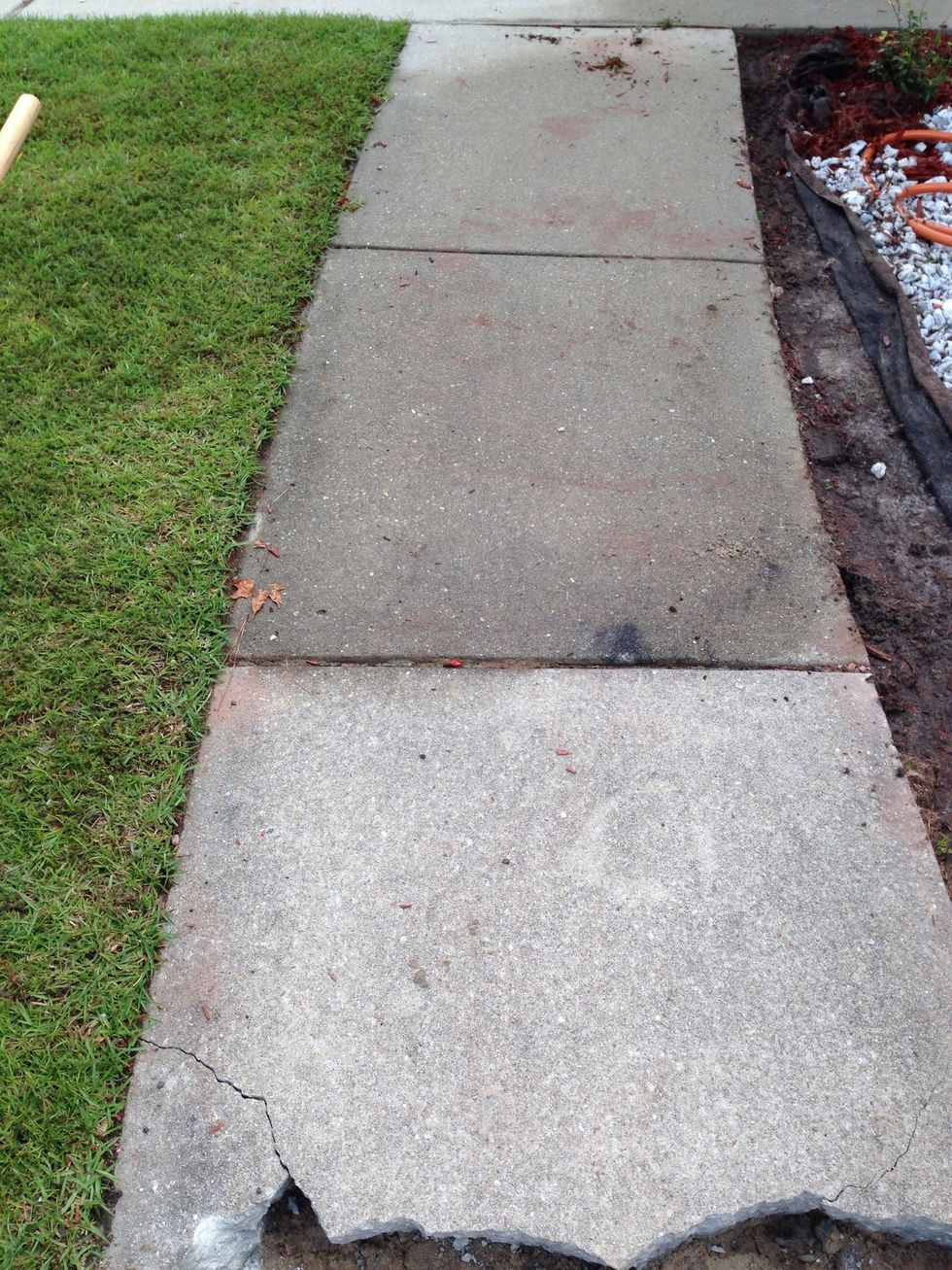 Find the path you want to replace. For me I'm just replacing an existing one 😀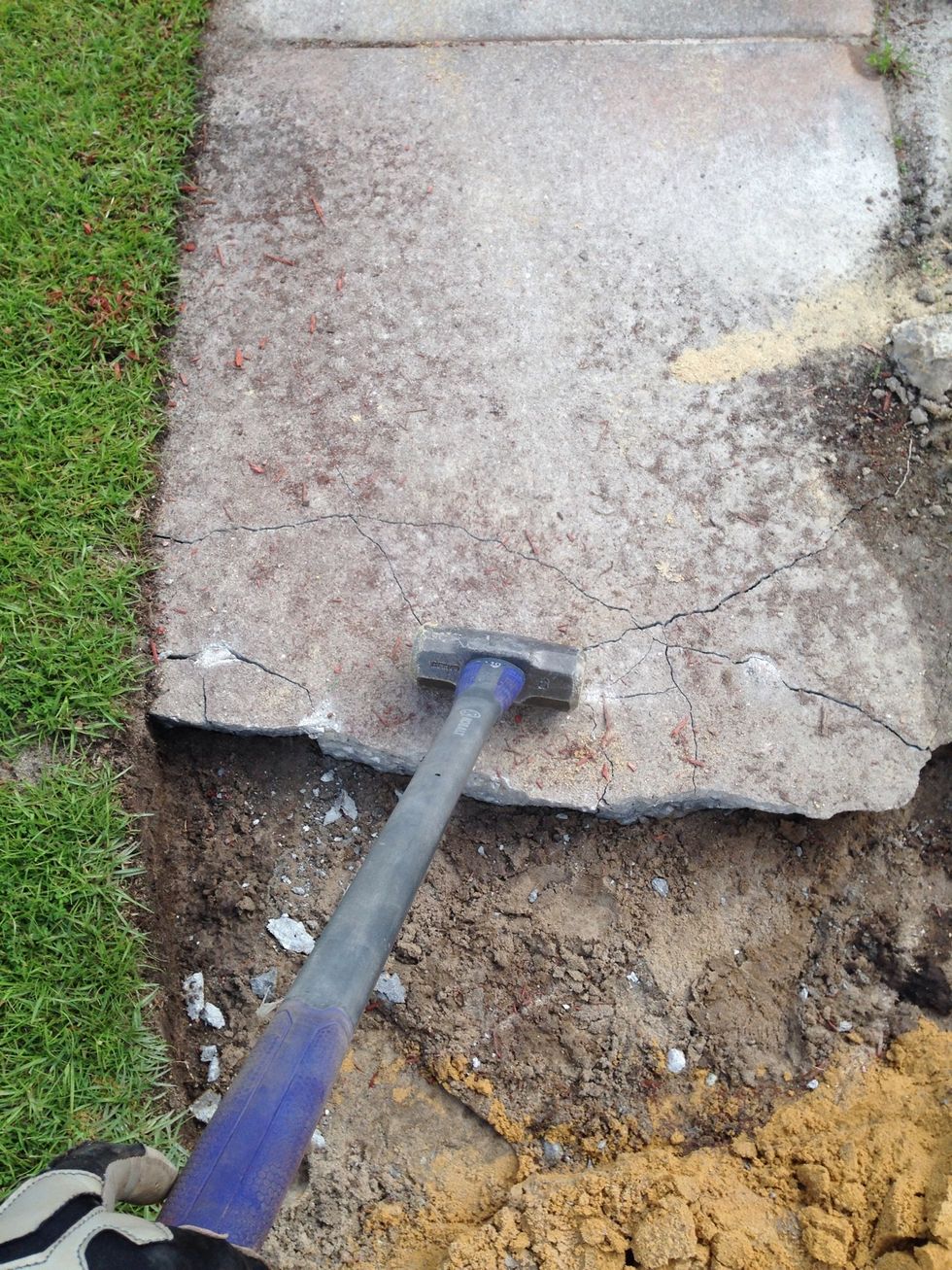 Start striking with your sledge! Don't worry the sledge does the work if you swing it right 😀 Note. Strike the edge of a broken surface and the concrete will keep cracking easily!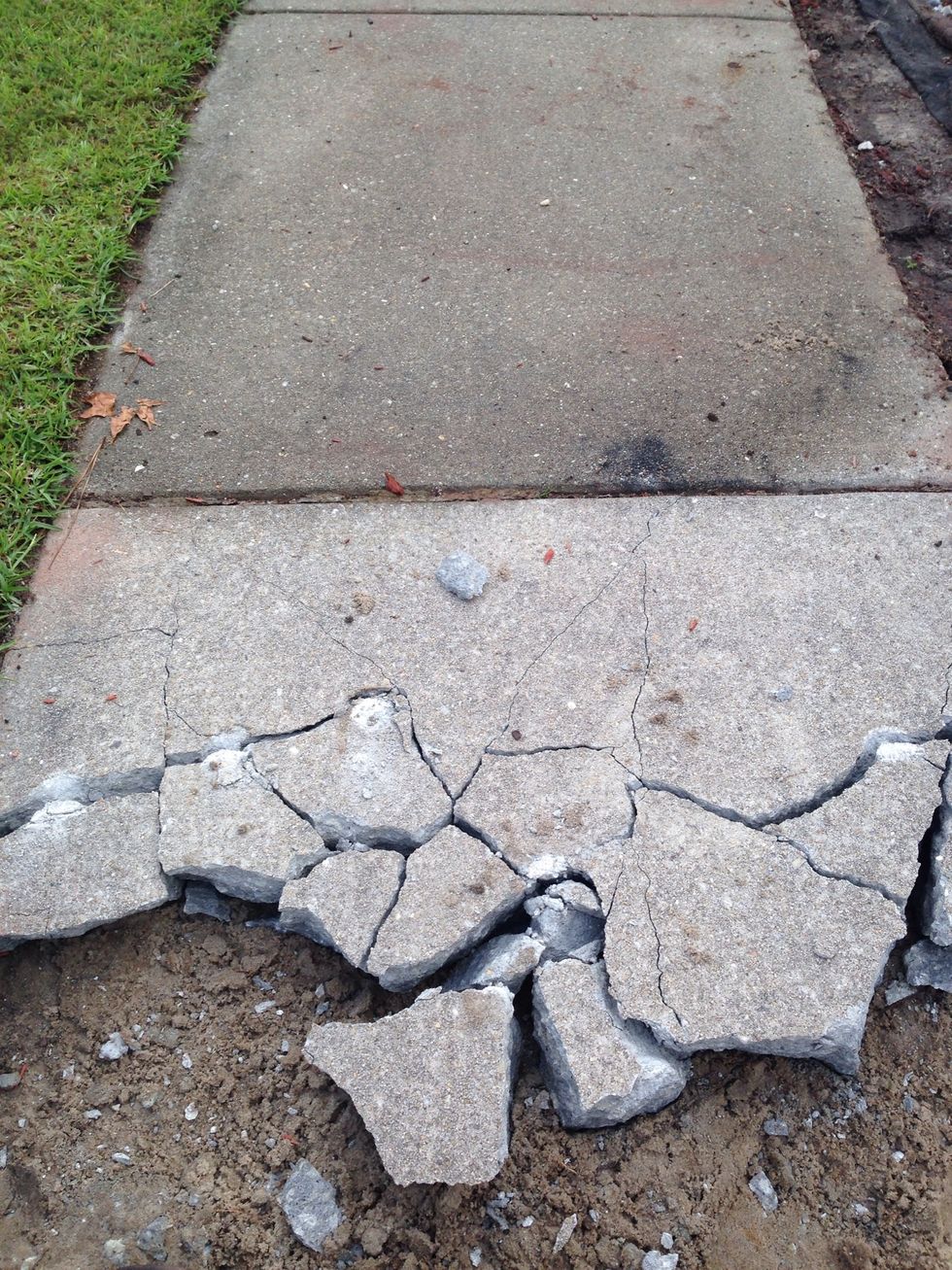 Just strike and remove broken pieces.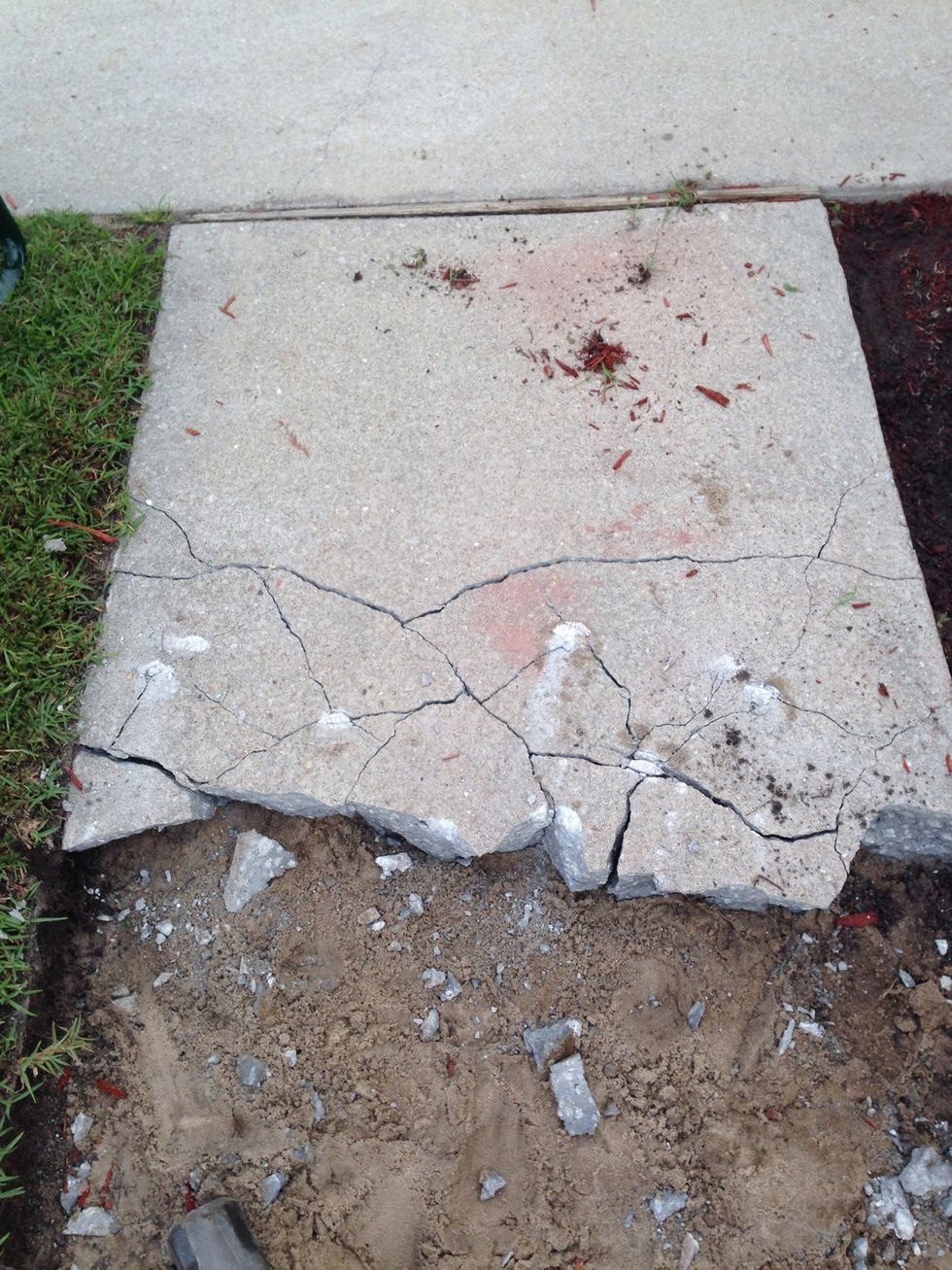 Don't worry you'll get there :) this side walk was 20 yards long and it took me 2 hours of work Believe it or not moving the broken pieces was the worst part... There was a lot lol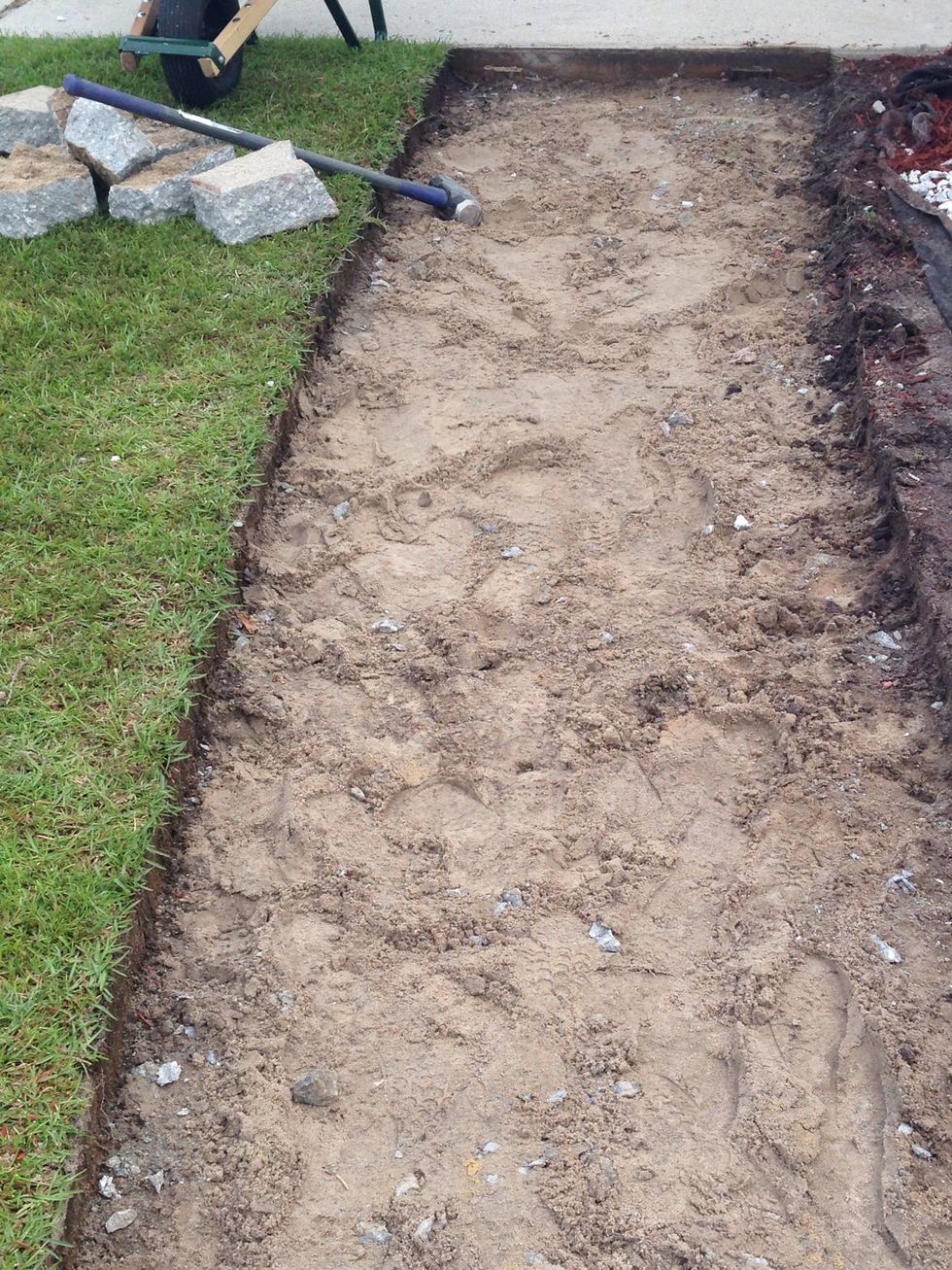 All clear now with all concrete gone!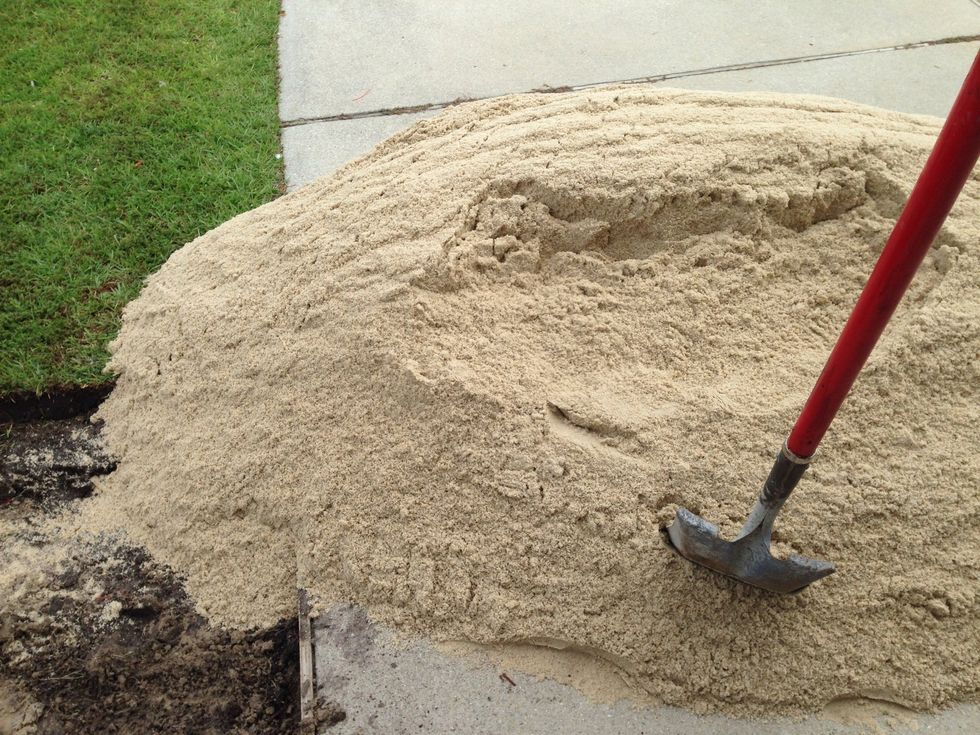 Have your fill sand ready and bring as high as your grass line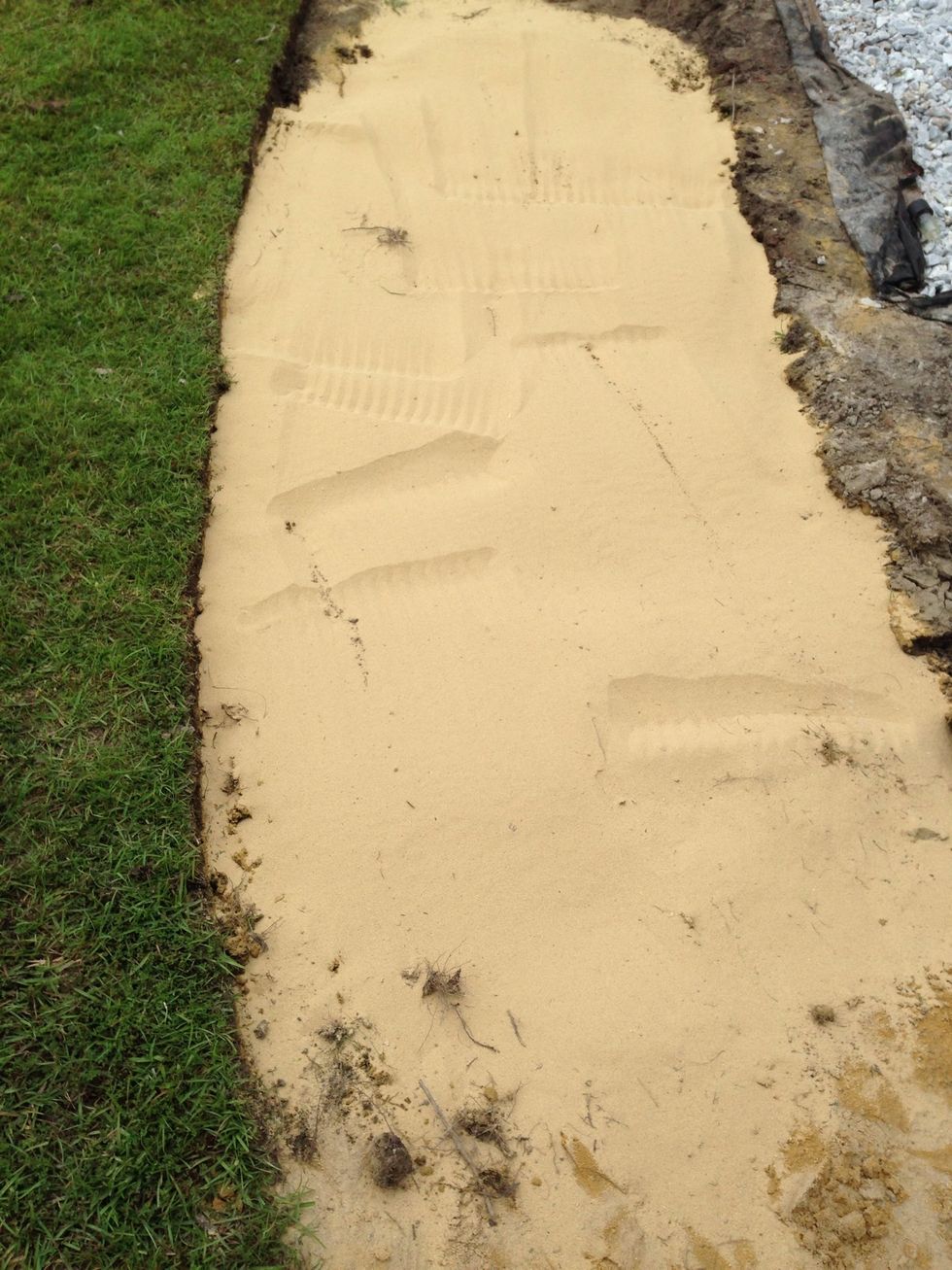 Start throwing the sand in and you can take it even! Don't worry it doesn't have to be perfectly level yet remember it's a stone path that should look natural
To make the sand level just mist it and get it wet but not runny and just tamper down with a hand tamper or anything that's heavy and flat.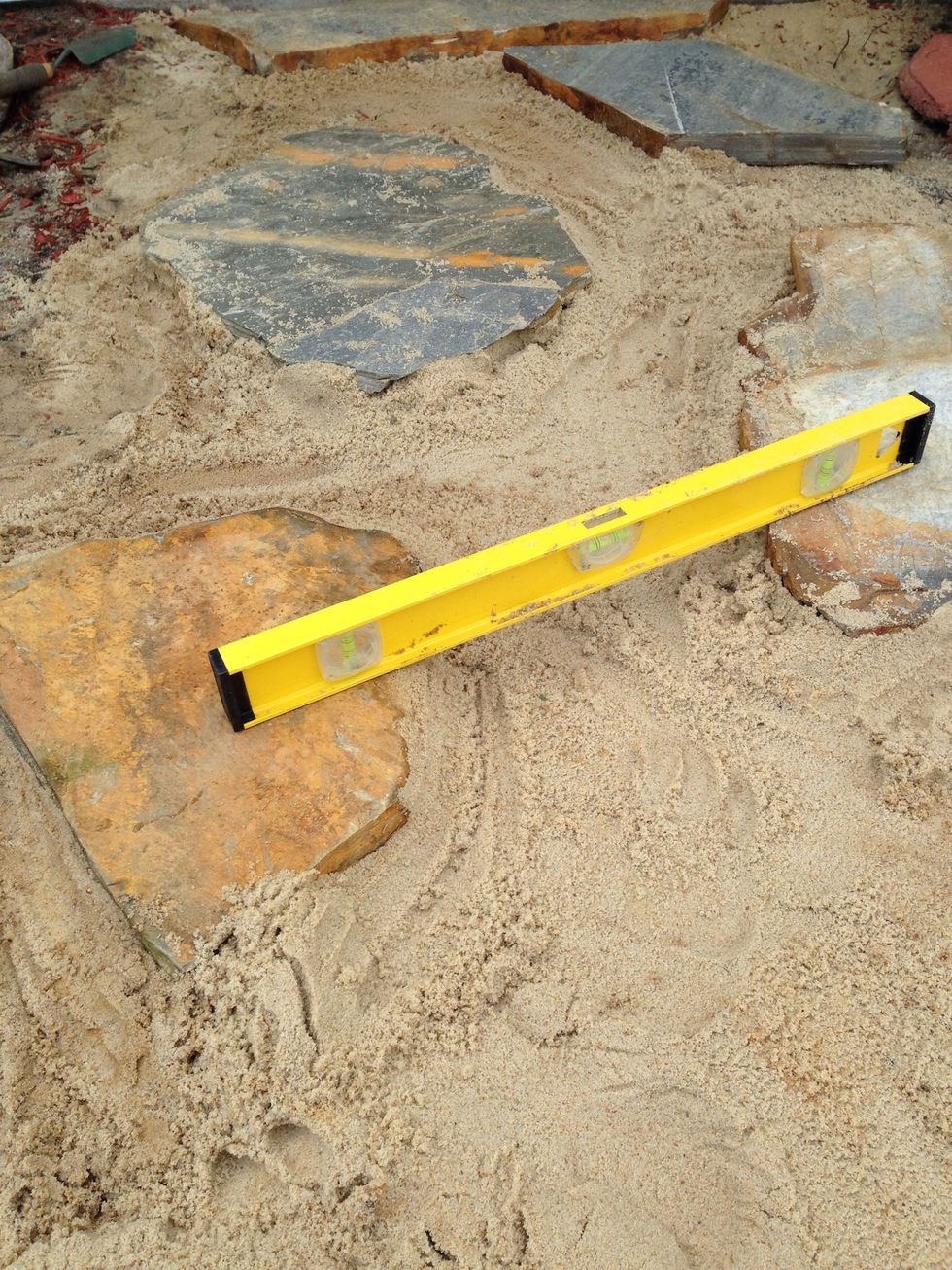 Start placing your stones I did mine so they are even with the existing porch and driveway after that just set each stone and lay a level on it to make sure the stone is level with the one before it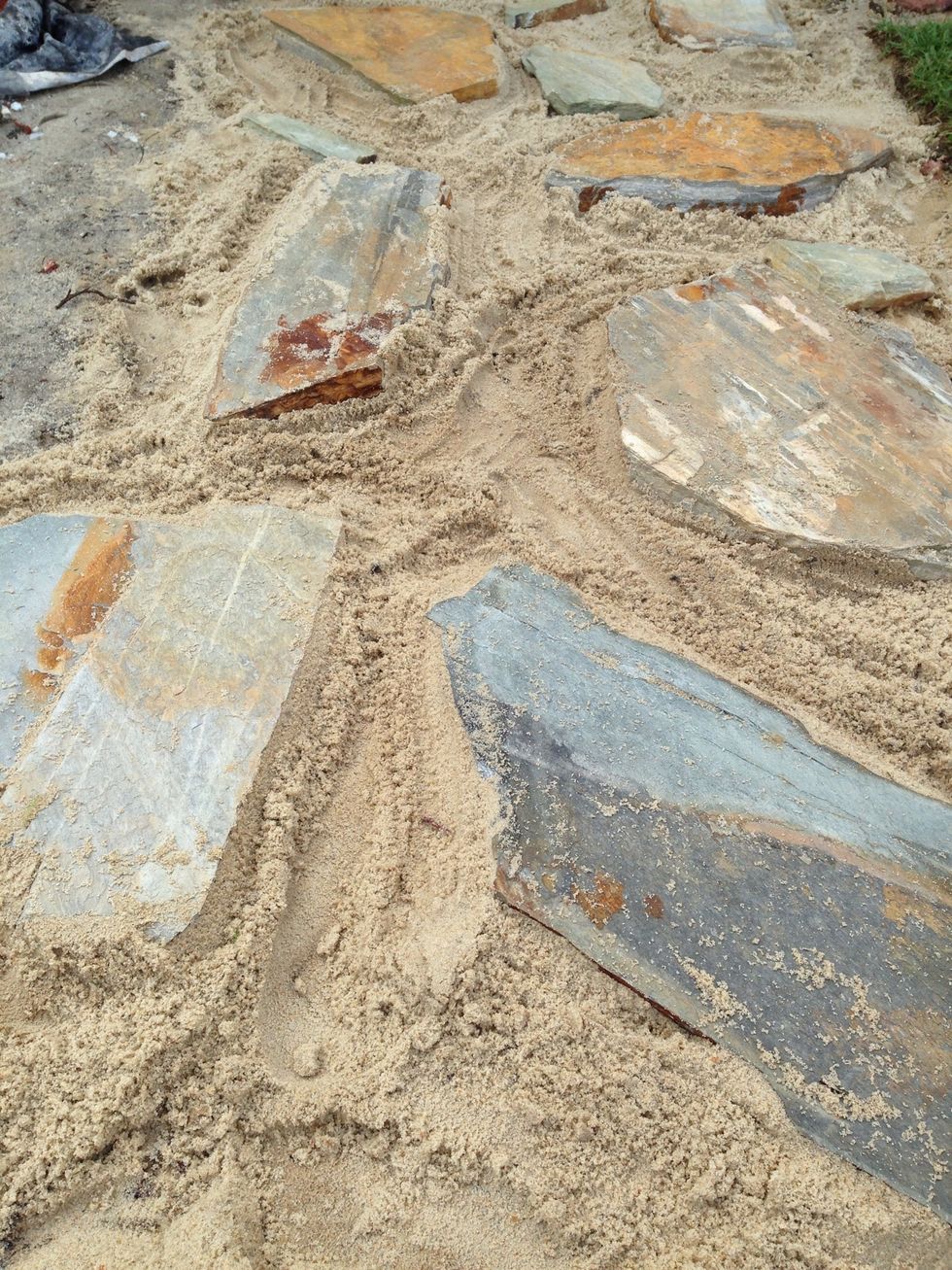 Keep going
Always check your level with the stone before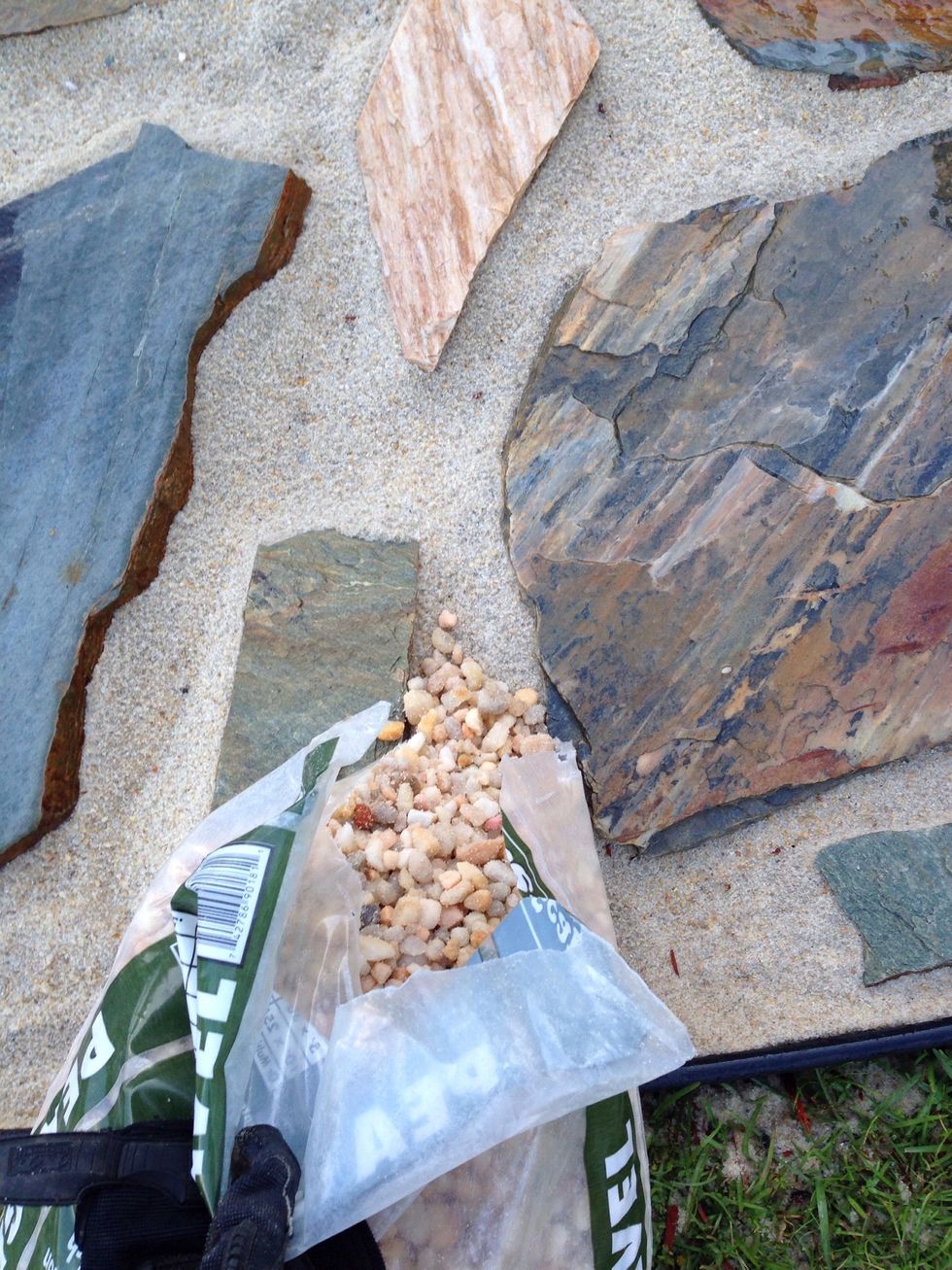 Add your fill I used pea gravel since I like the color difference but you can put the stone closer together and use mortar or even grass to fill the cracks Just pour between the cracks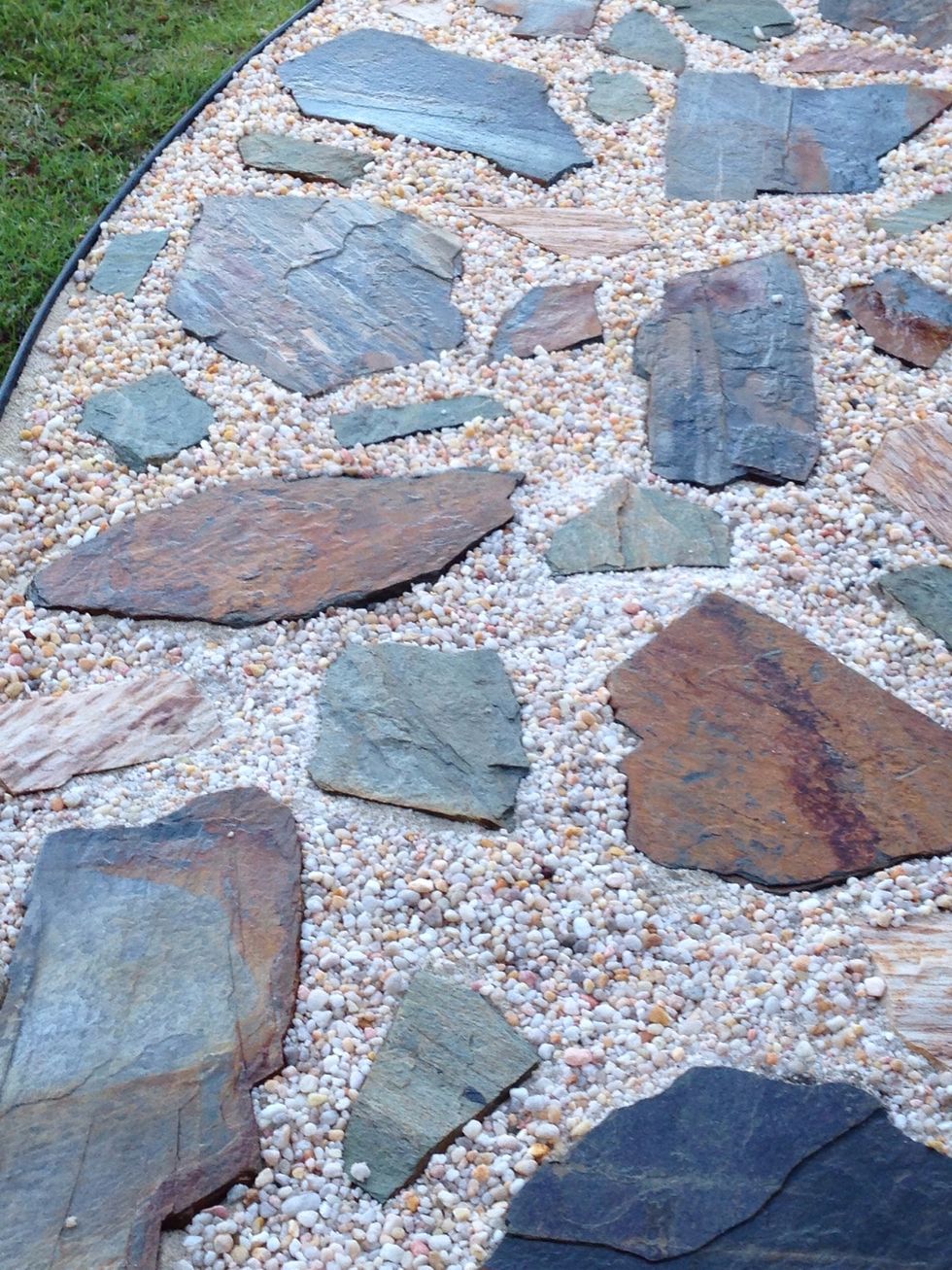 Looking good. Mist this with water and it will be easier to tamper down between the cracks
Looks good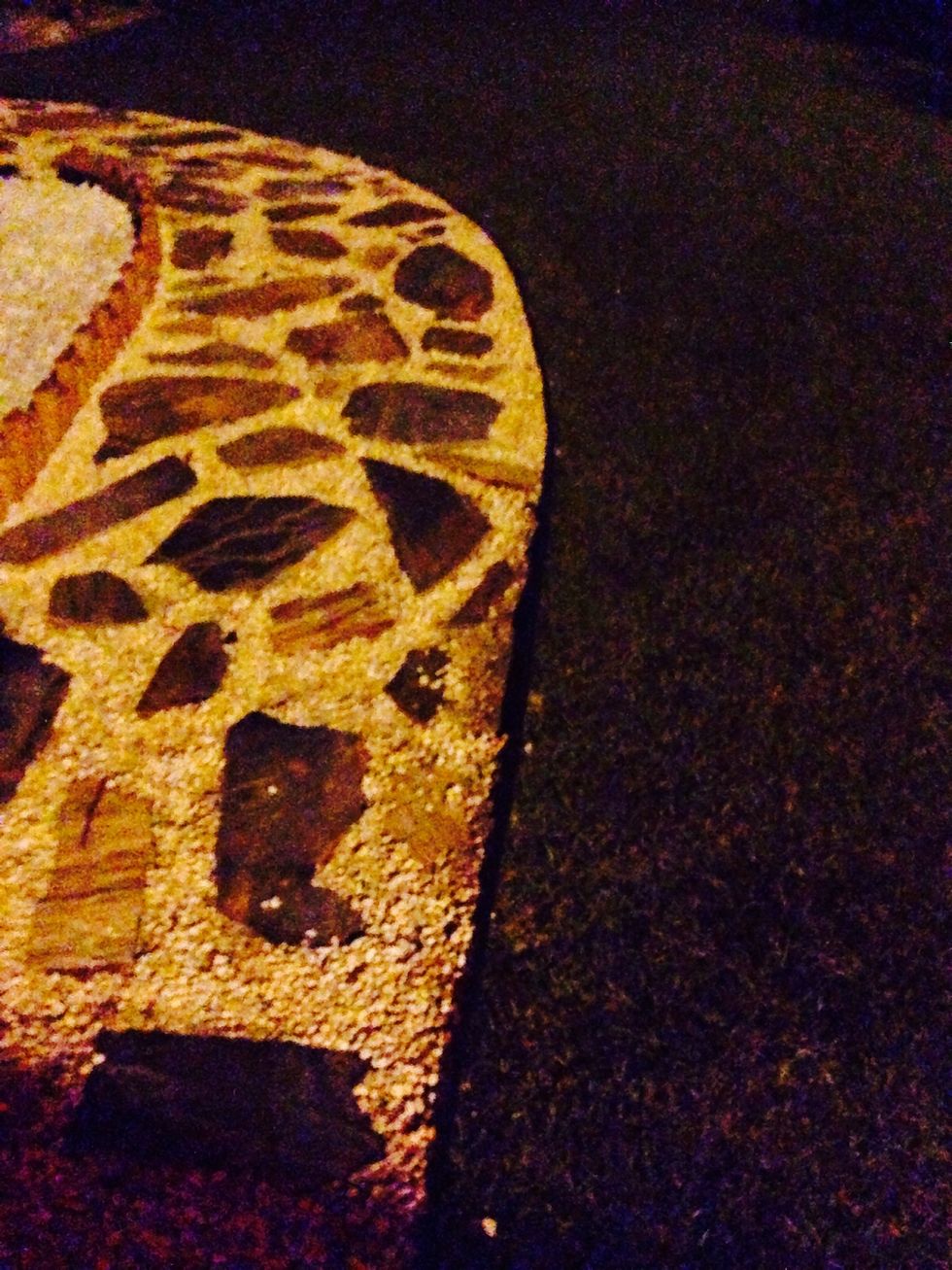 Keep going all the way and mist and water the project with done to remove any excess sand 😁
Stones will settle over time and not move at all if you have any loose ones
Remember have fun and make it yours! I used three types of main flagstone for this project which are pretty cheap! Leave comments if there are any questions😬 Thanks for viewing
Spade shoves or edger
Flat shovel
Level
Gloves
Flagstone
Pea gravel
Base Sand
Sledgehammer
Gloves, eye pro, hearing pro