Fixie Conversion from an old bike. Focusing more on the frame restoration than the mechanical job.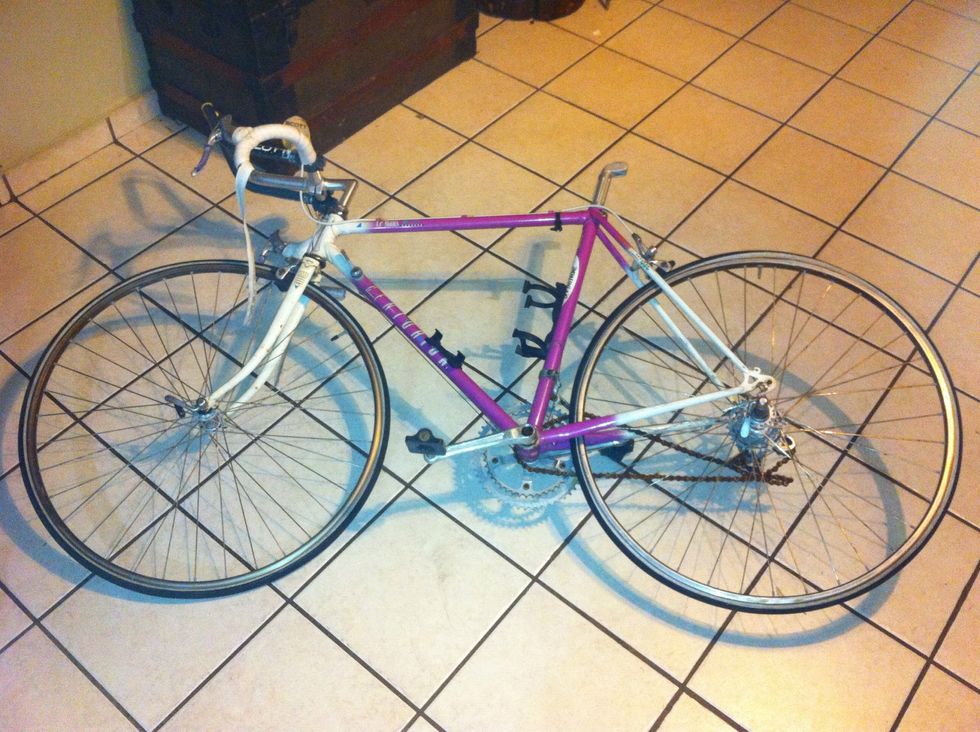 Donor Bike
Sanded down to remove rust.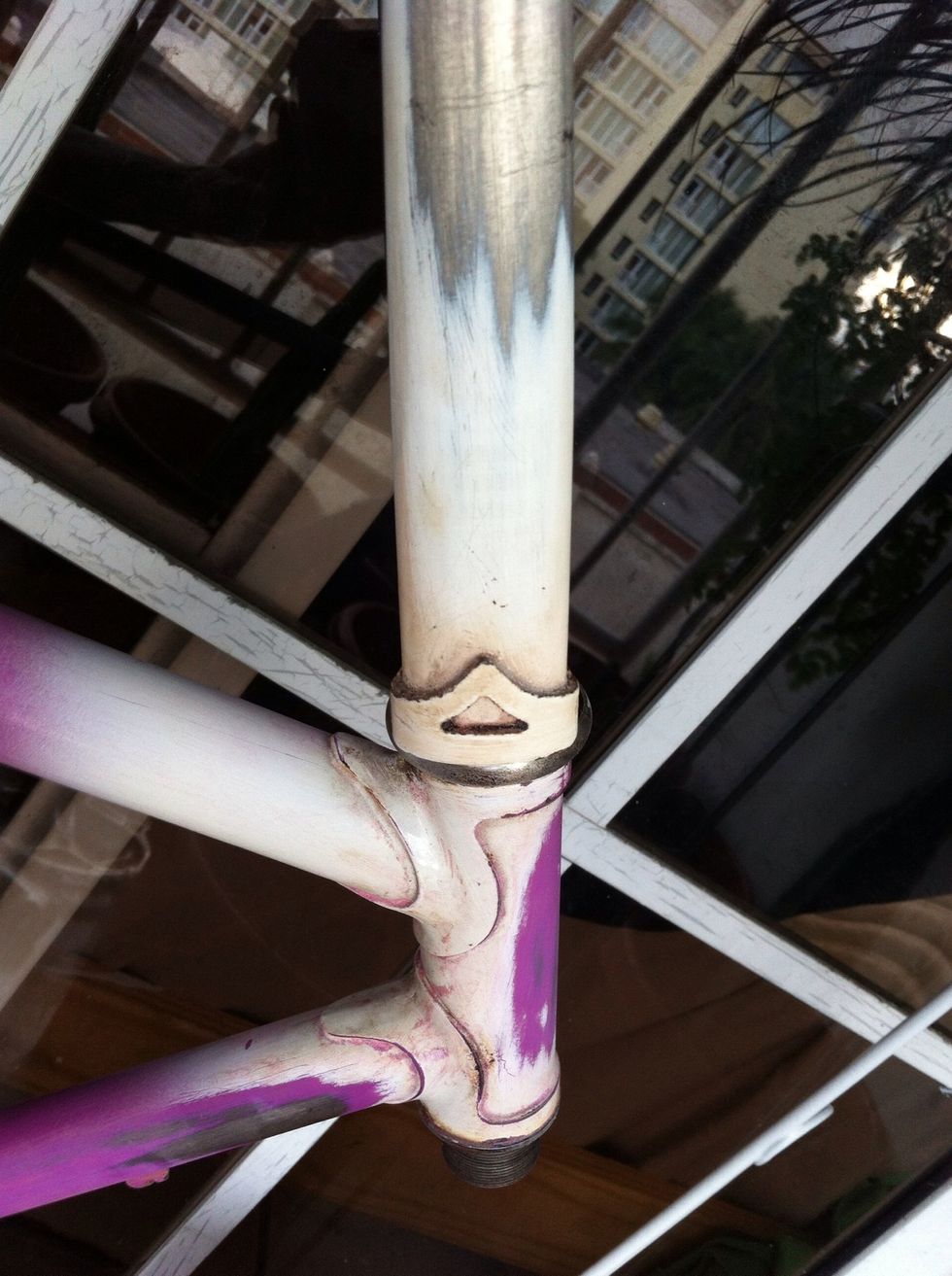 Not pretty...
New Eighthinch Bottom Bracket will go here...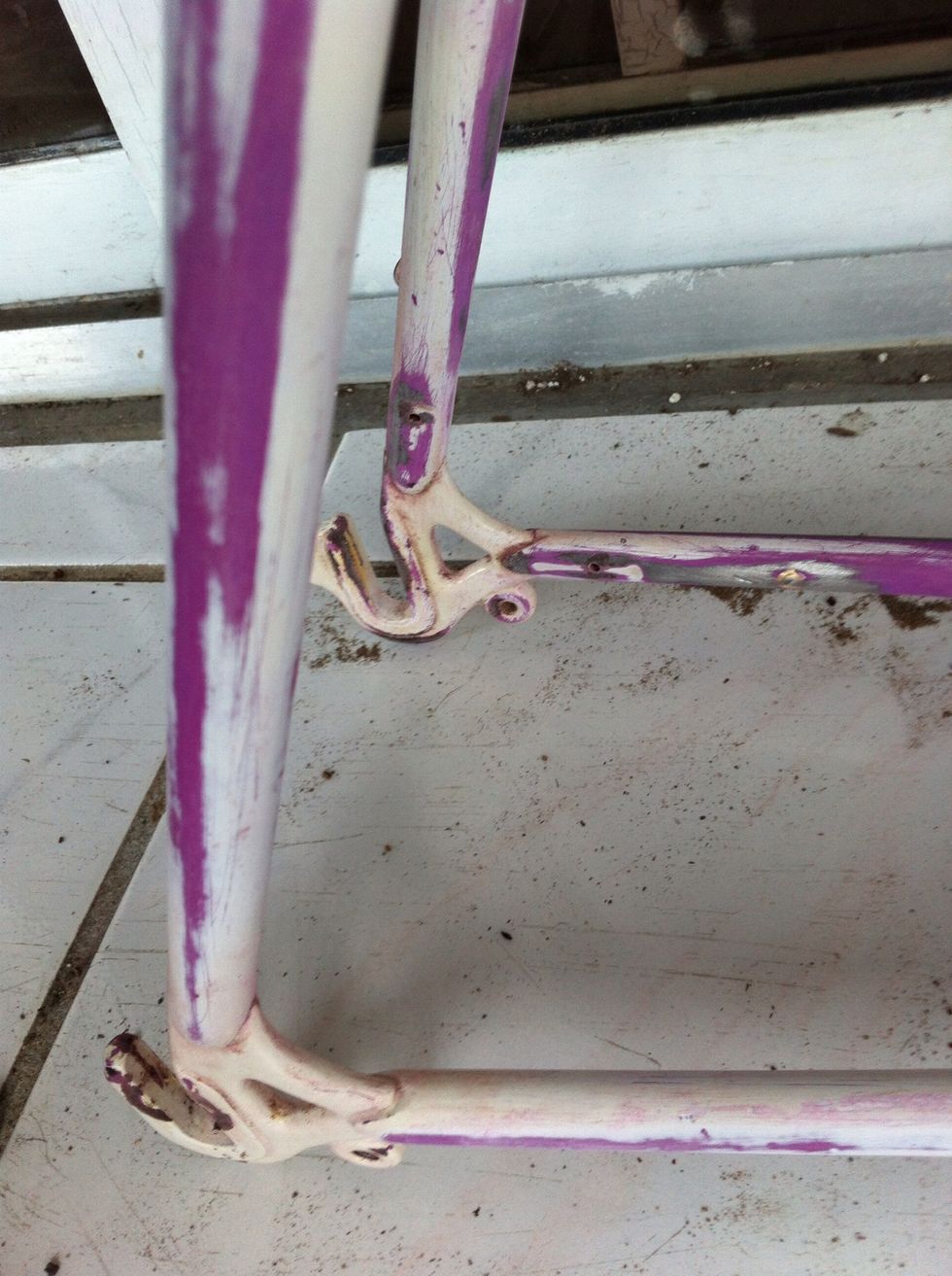 More Rust... More sanding...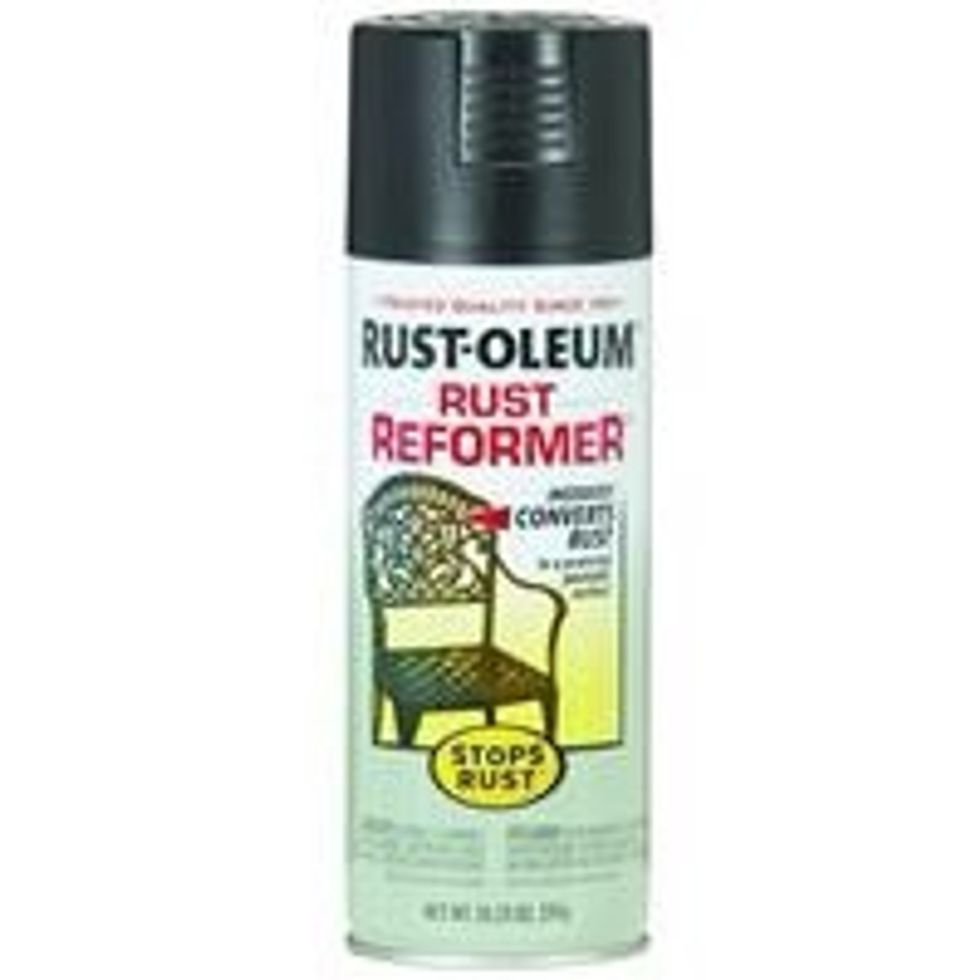 Black Primer. "Rust Converter" Formula.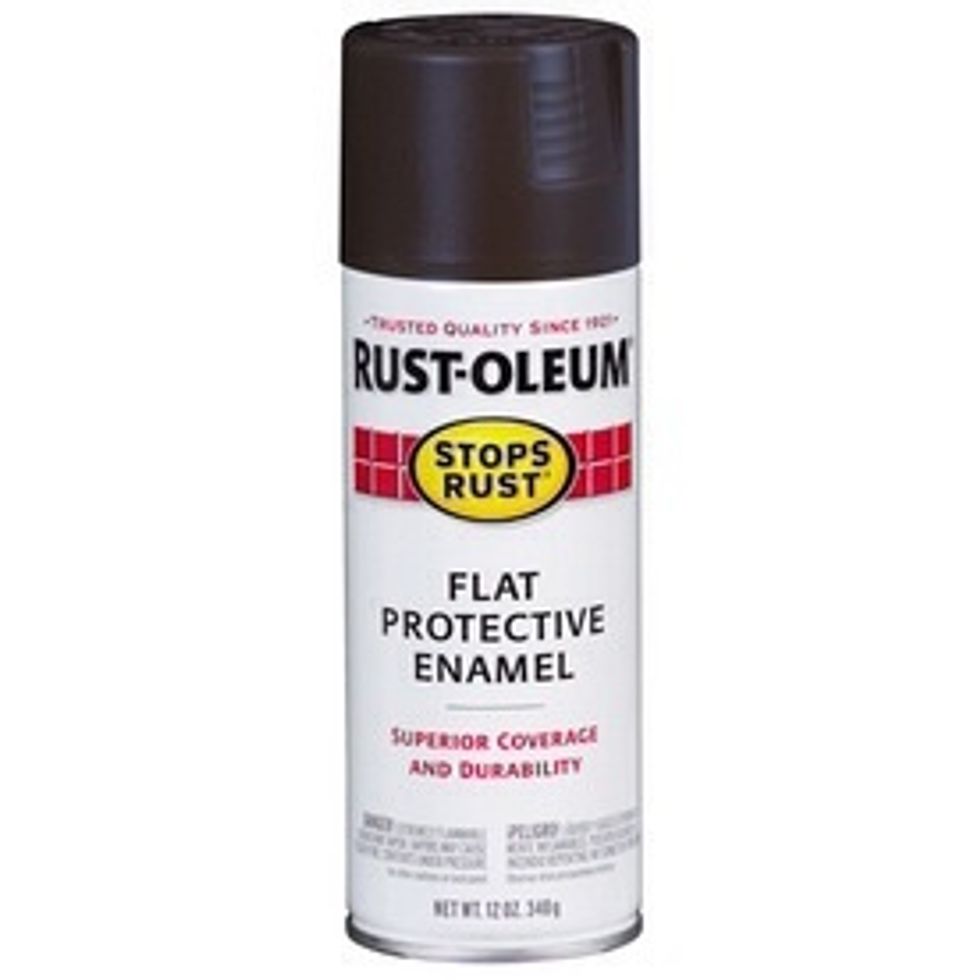 FLAT Black Paint. The reason for picking Flat Black is because it hides imperfections very well and it can be re-touched in the future and it blends in so well that you can't see it.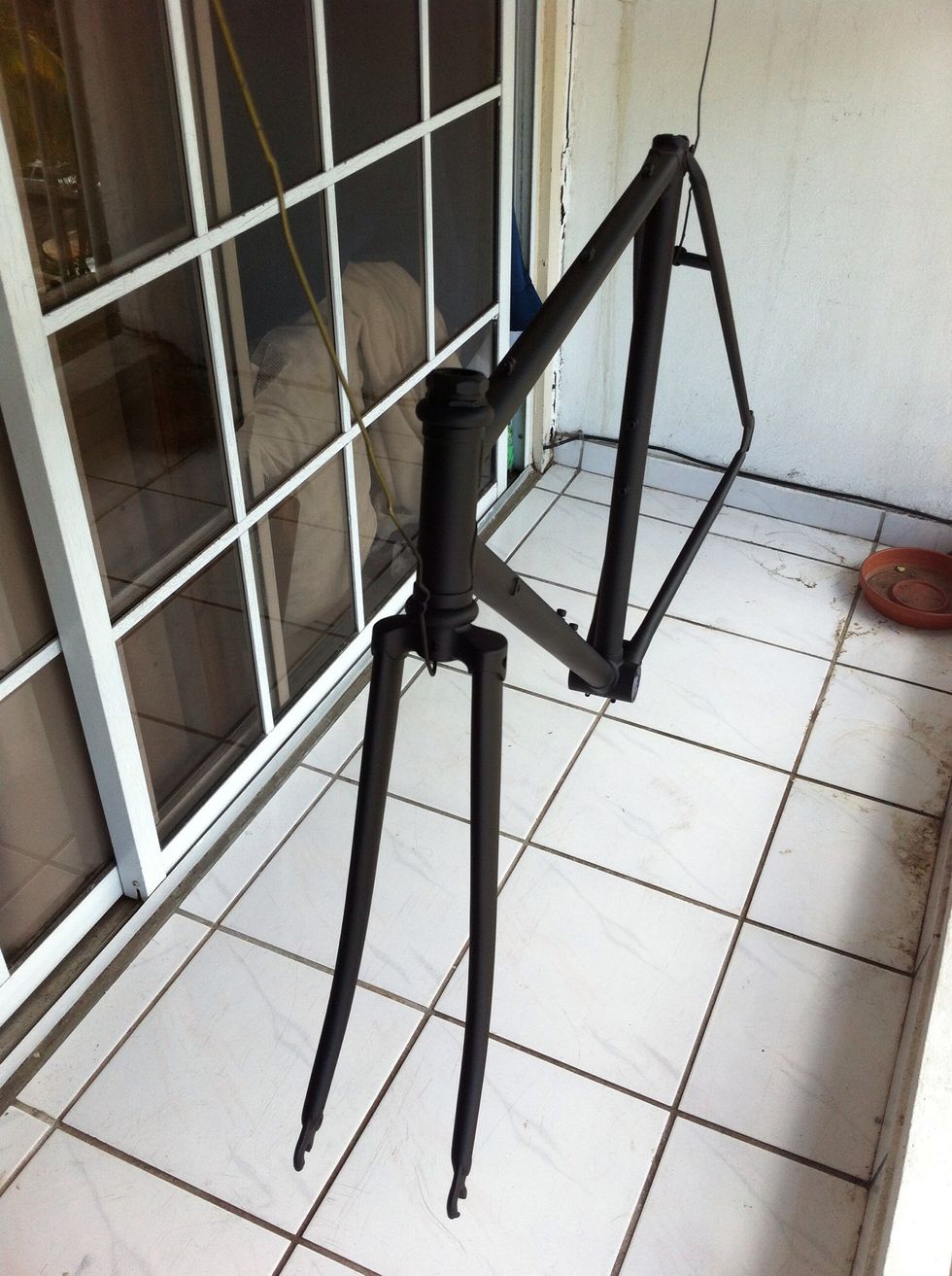 The Frame -- painted a Manly "Stealth Black". (Flat Black). I painted the Fork and Stem's hardware because it was pretty rusted but still usable. I cleaned and re-greased the bearings.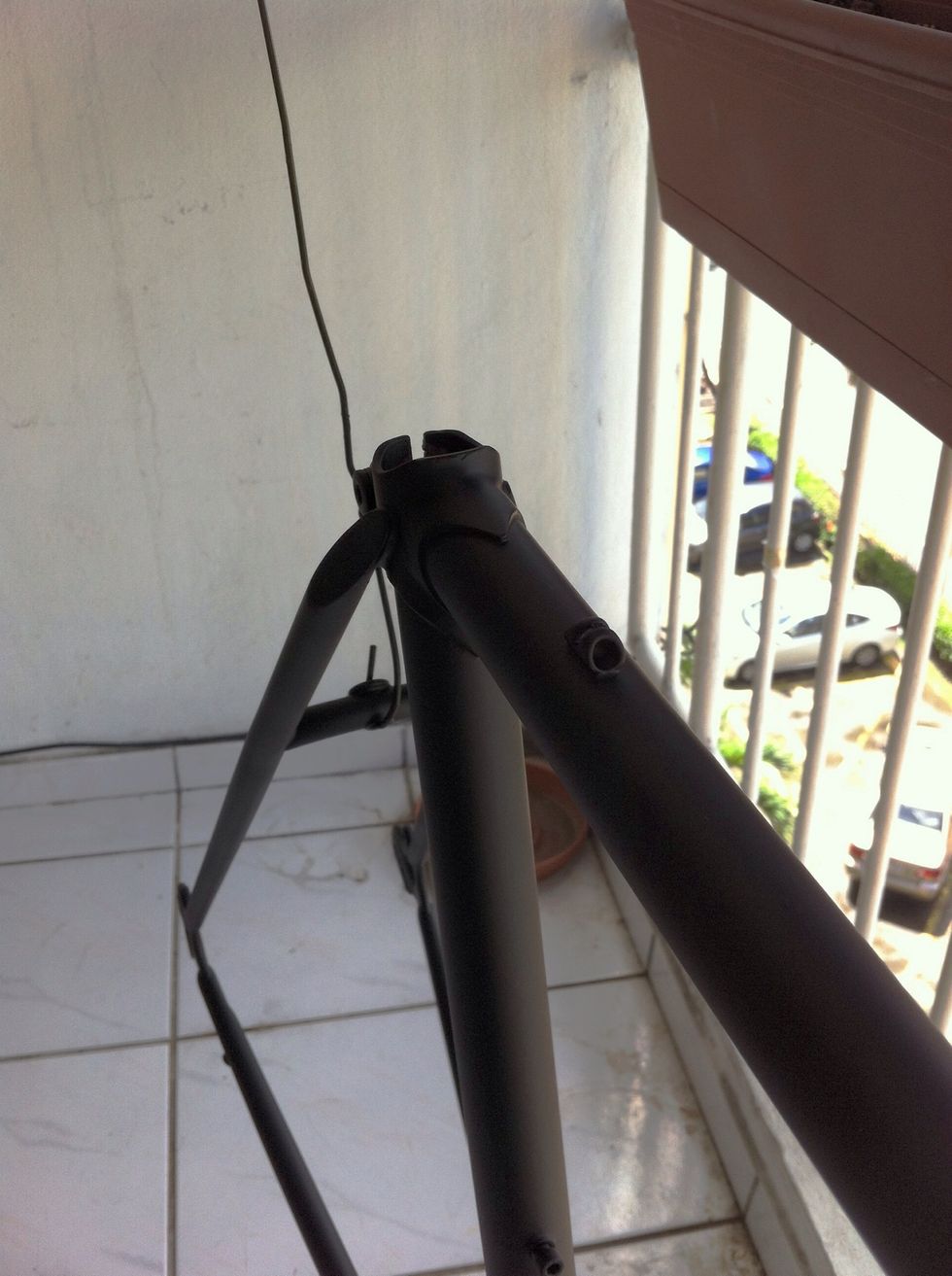 I really dig the Stealth Black! :)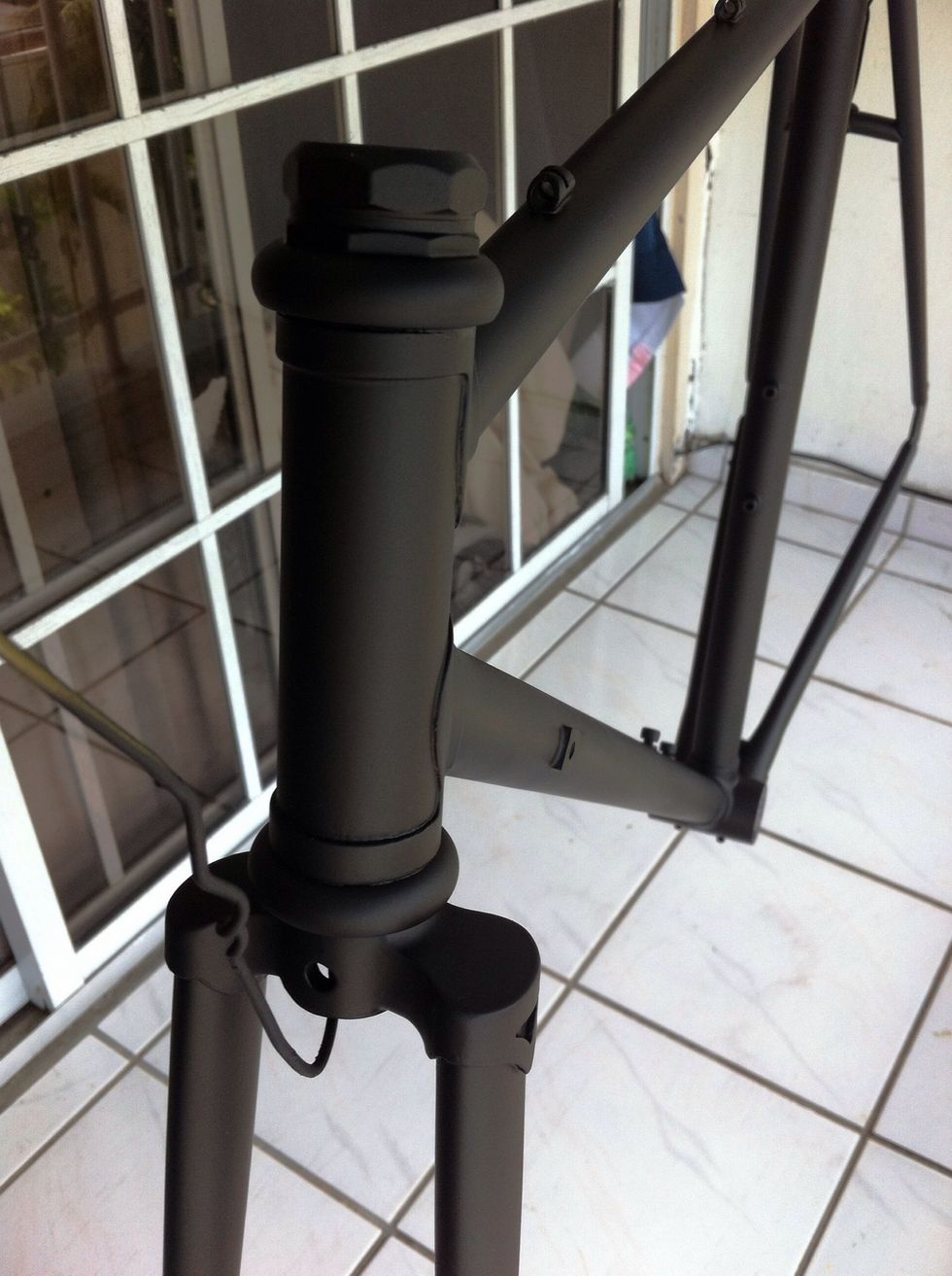 I used sturdy Coat Hangers to hang the bike for painting.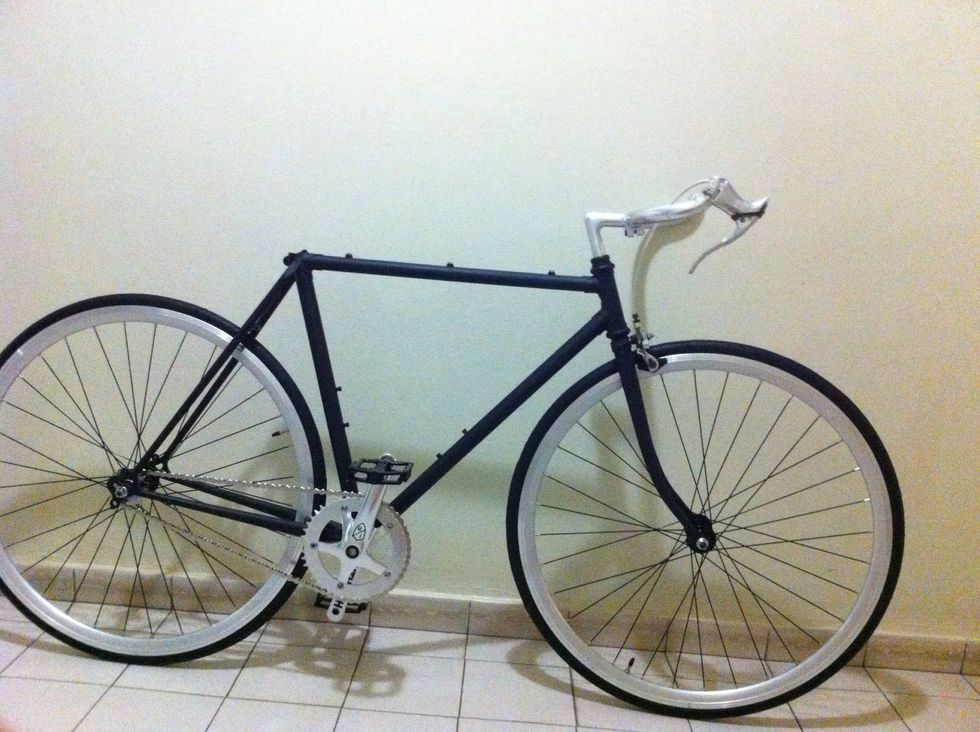 Almost finished. At this point, still waiting for the Seat Post and Handlebar Gel Tape I ordered. I think I'm going to strip the paint from the Pedals to make them match the aluminum crank and rims.
The Bullhorn Handlebar is the Chopped Dropdown that came with the Bike.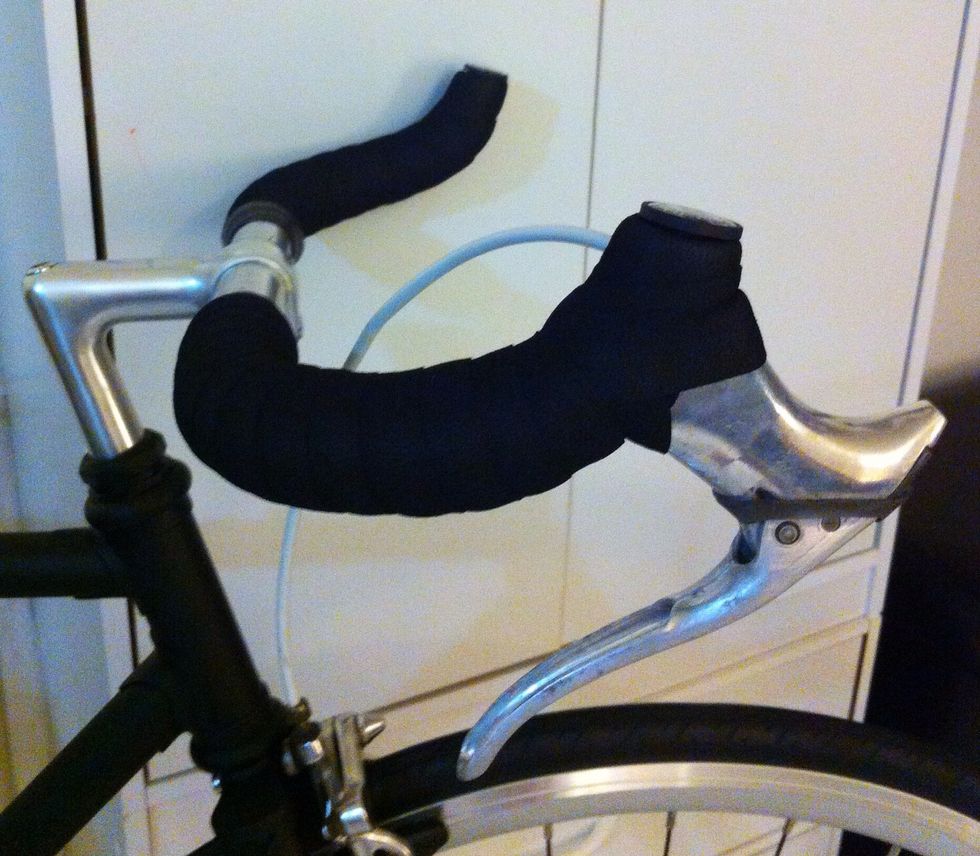 I put Two layers of Gel Tape on the handlebar to make it more comfortable since I don't like wearing gloves. The Bullhorn is shorter than the original so one pack was enough for the double layer.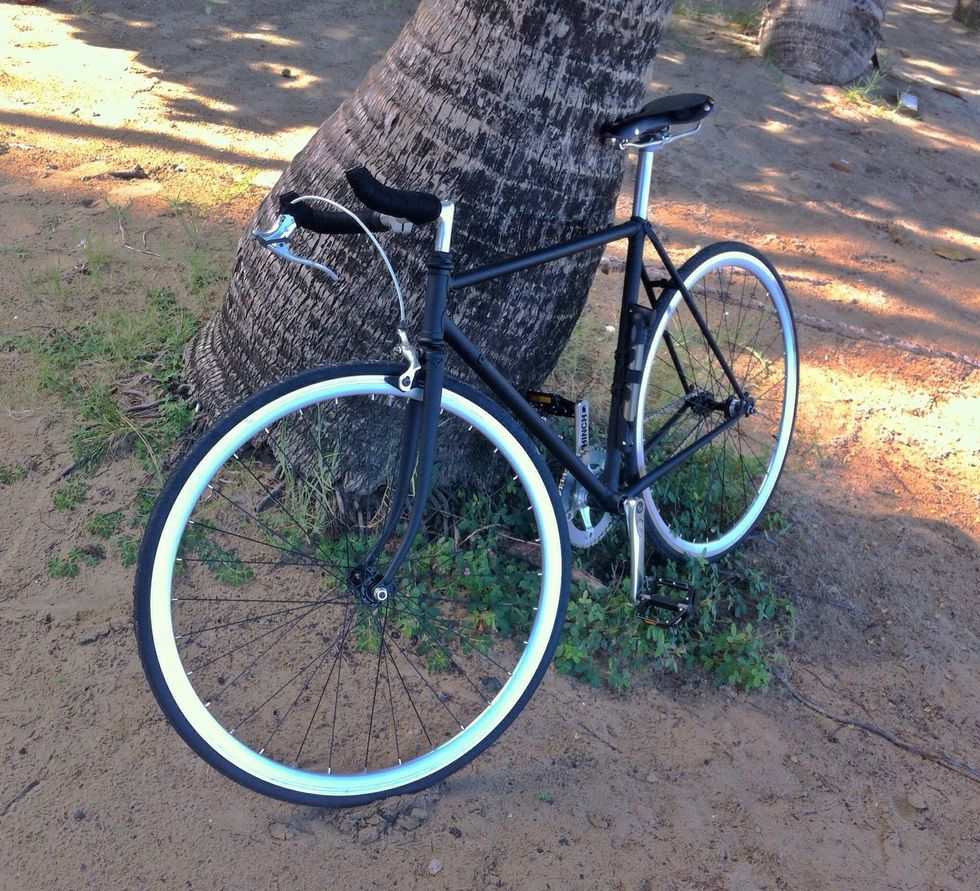 Finished! That's a Zimbale Leather Saddle. At around $80, it's a fraction of the price of a Brooks Swallow - $400 - ouch! If you haven't ridden a Leather Saddle, read up on it at SheldonBrown.com
I like the contrast between the Black and the Aluminum. :)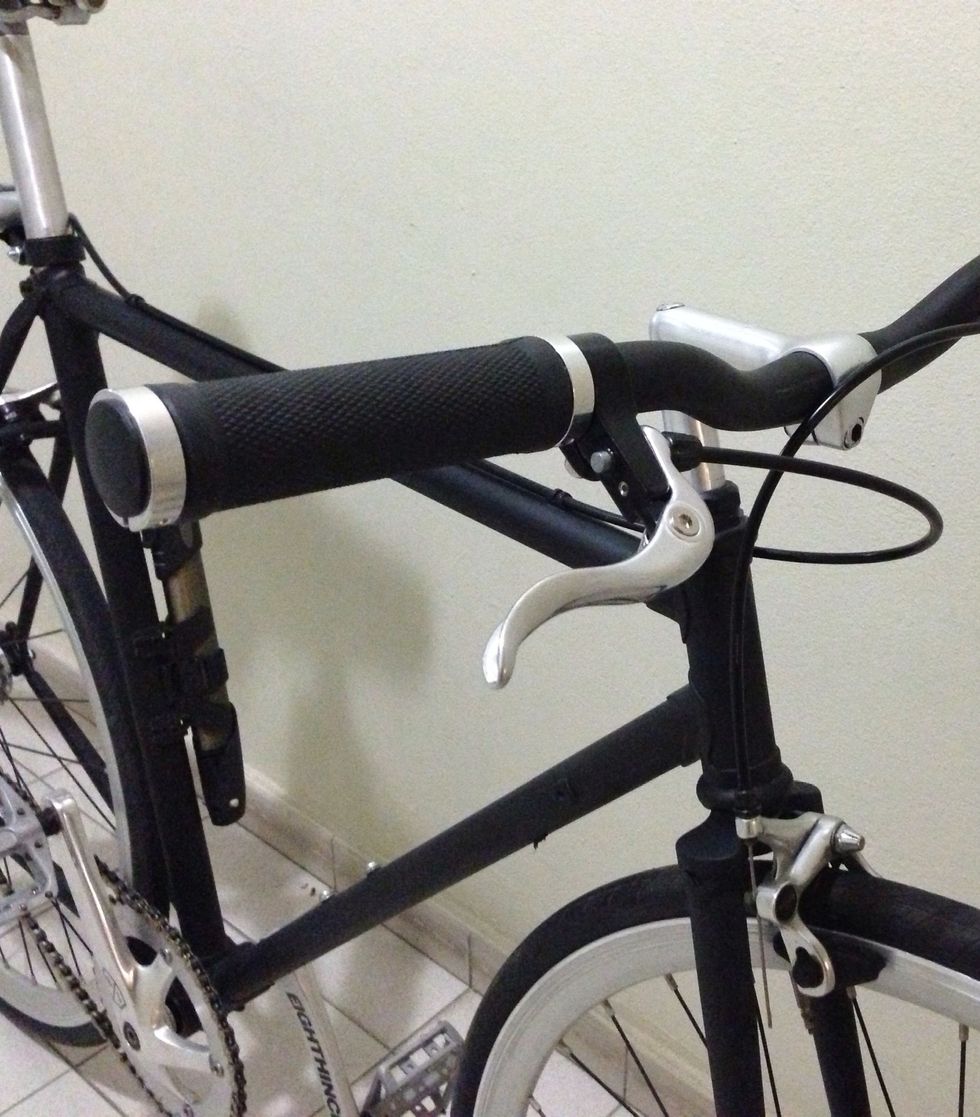 I installed a new Mountain Bike handlebar. I really like these grips because they have screws that keep them in place. For me, these are much more comfortable than the bullhorn...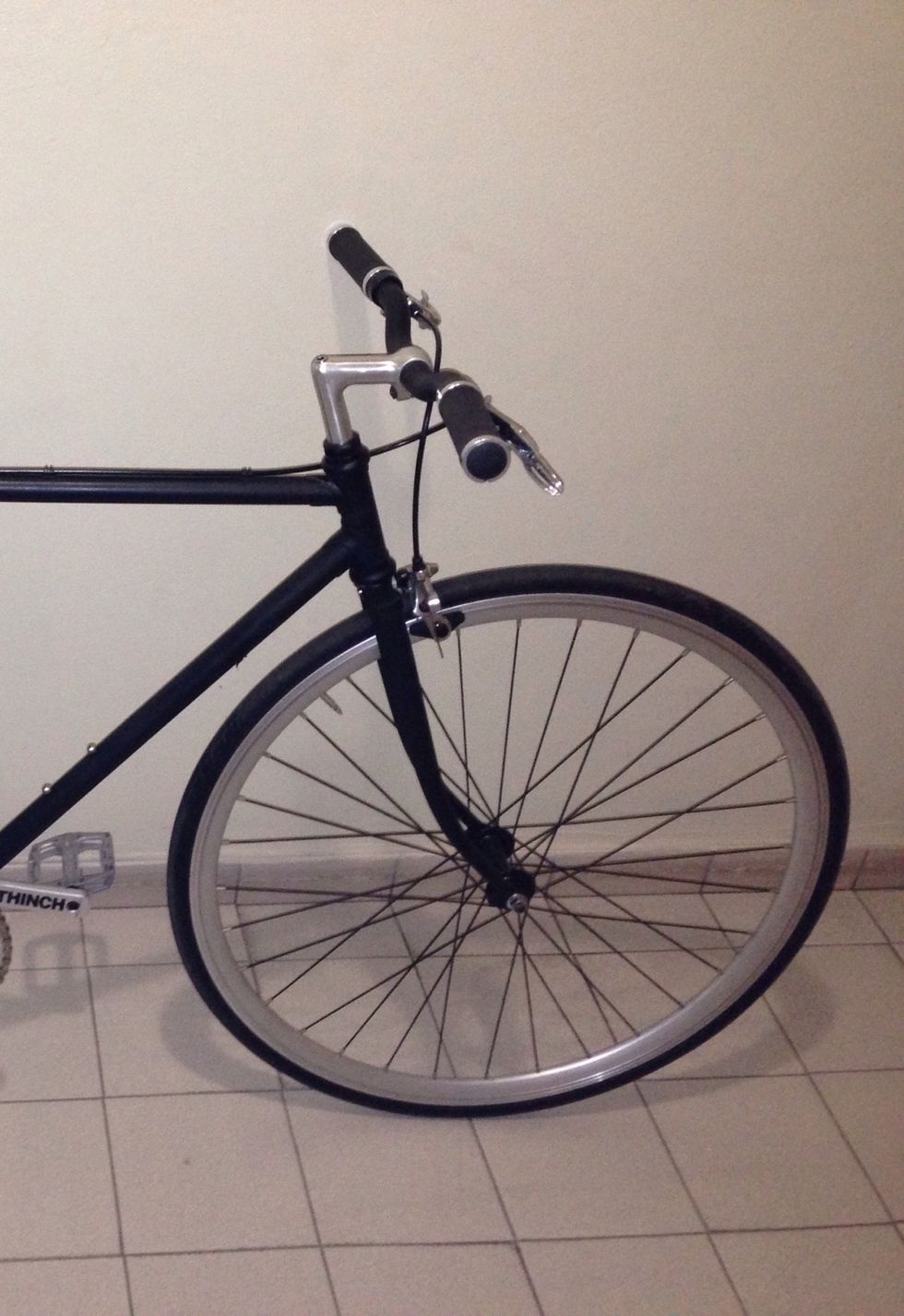 Yes, I have front and rear brakes because I have bad knees that can't take the pounding of skid stops... :/ I stripped the black paint off the pedals, which was way too much work!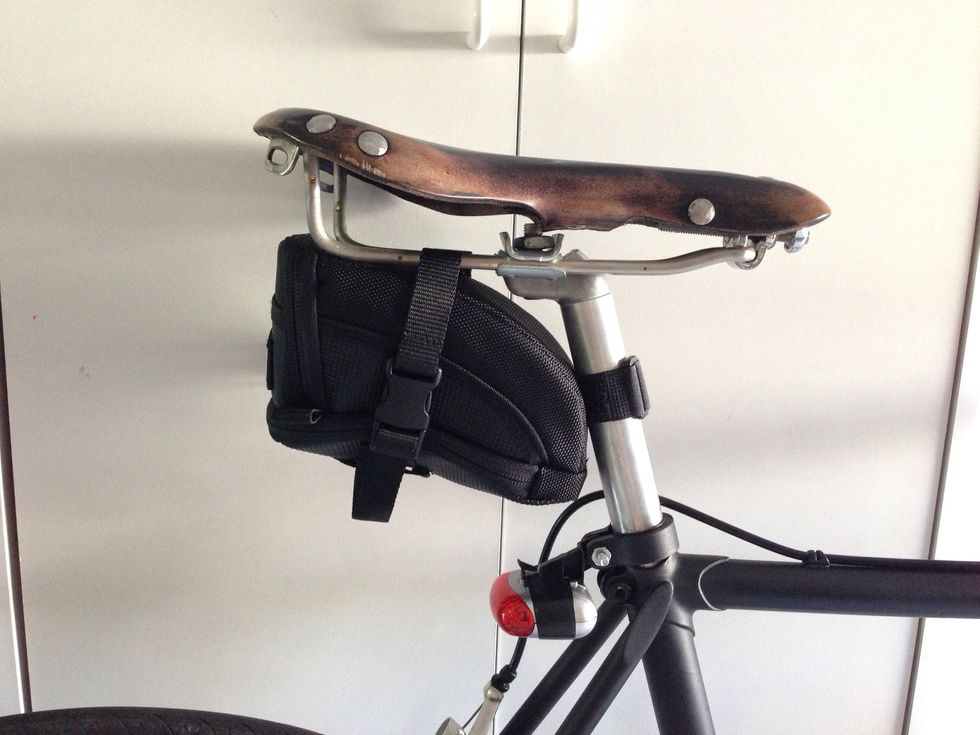 The saddle was originally Black, but it was showing it's age...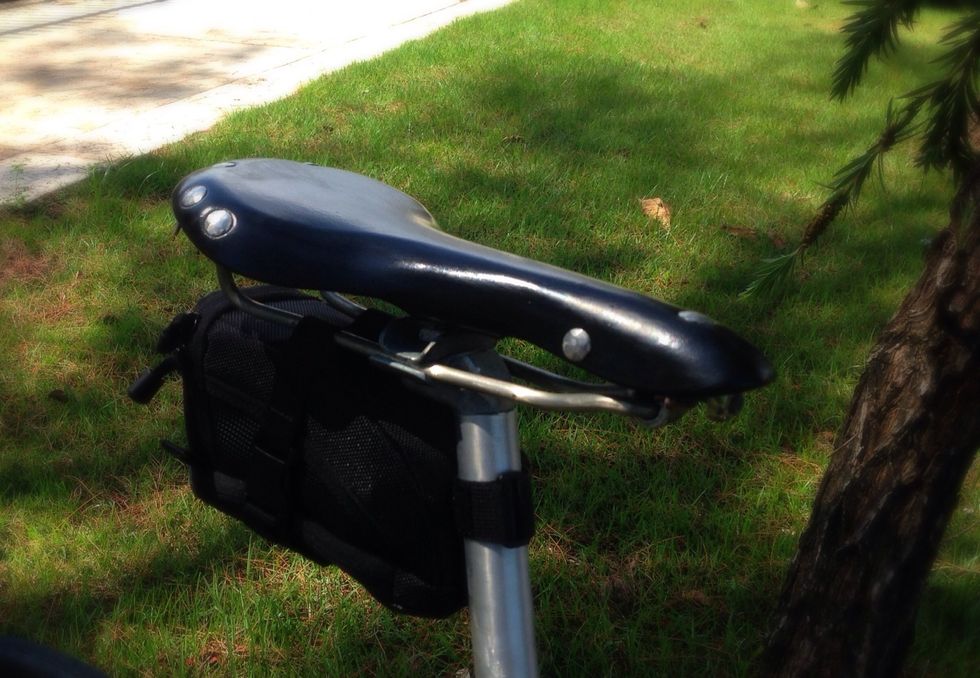 I dyed it using Black Acrylic Paint from Walmart's hobby section. I mixed 1:1 with water. The paint was too thick straight from the bottle. It came out pretty good and hasn't peeled or faded.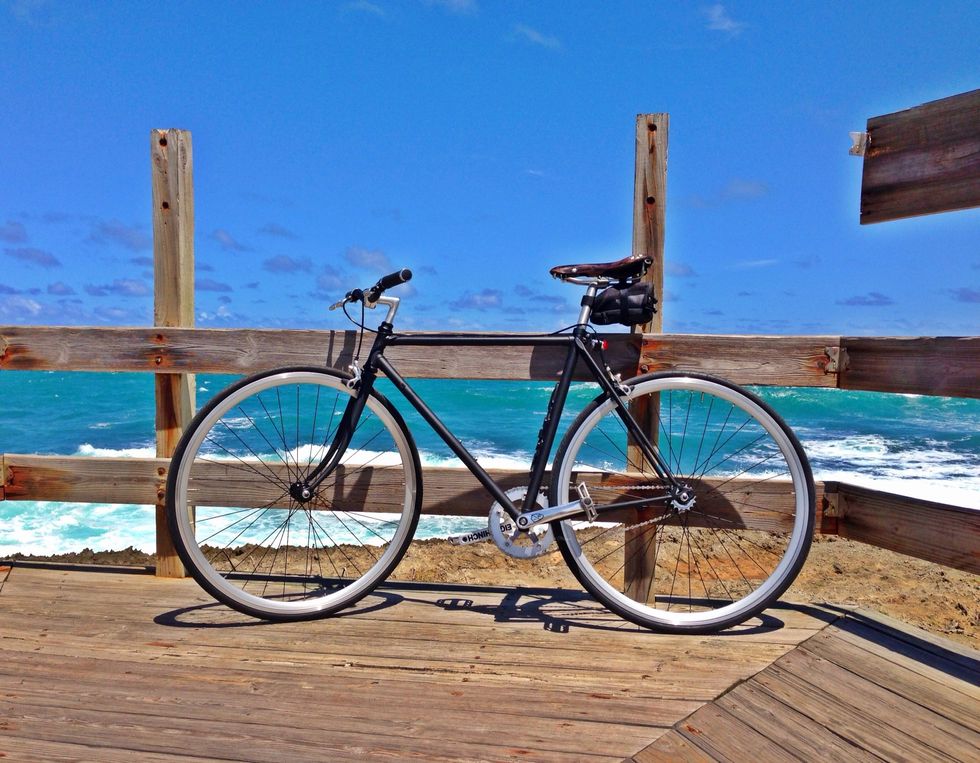 Beach Ride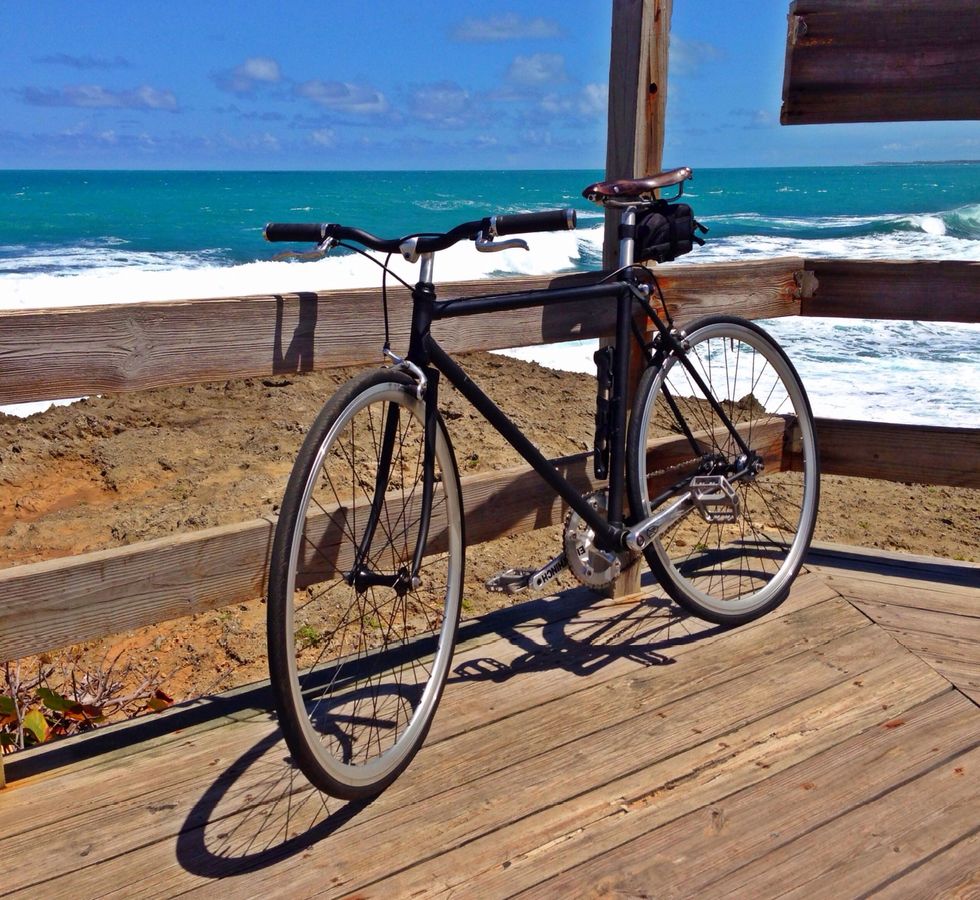 Parting shot :)
1.0 Eighthinch Conversion Kit
1.0 Handlebar Gel Tape
Rust Oleum Rust Reformer BLACK Primer
Rust Oleum Black Paint
Re-Used everything you can