In honor of Christmas, I'm going to use red and green.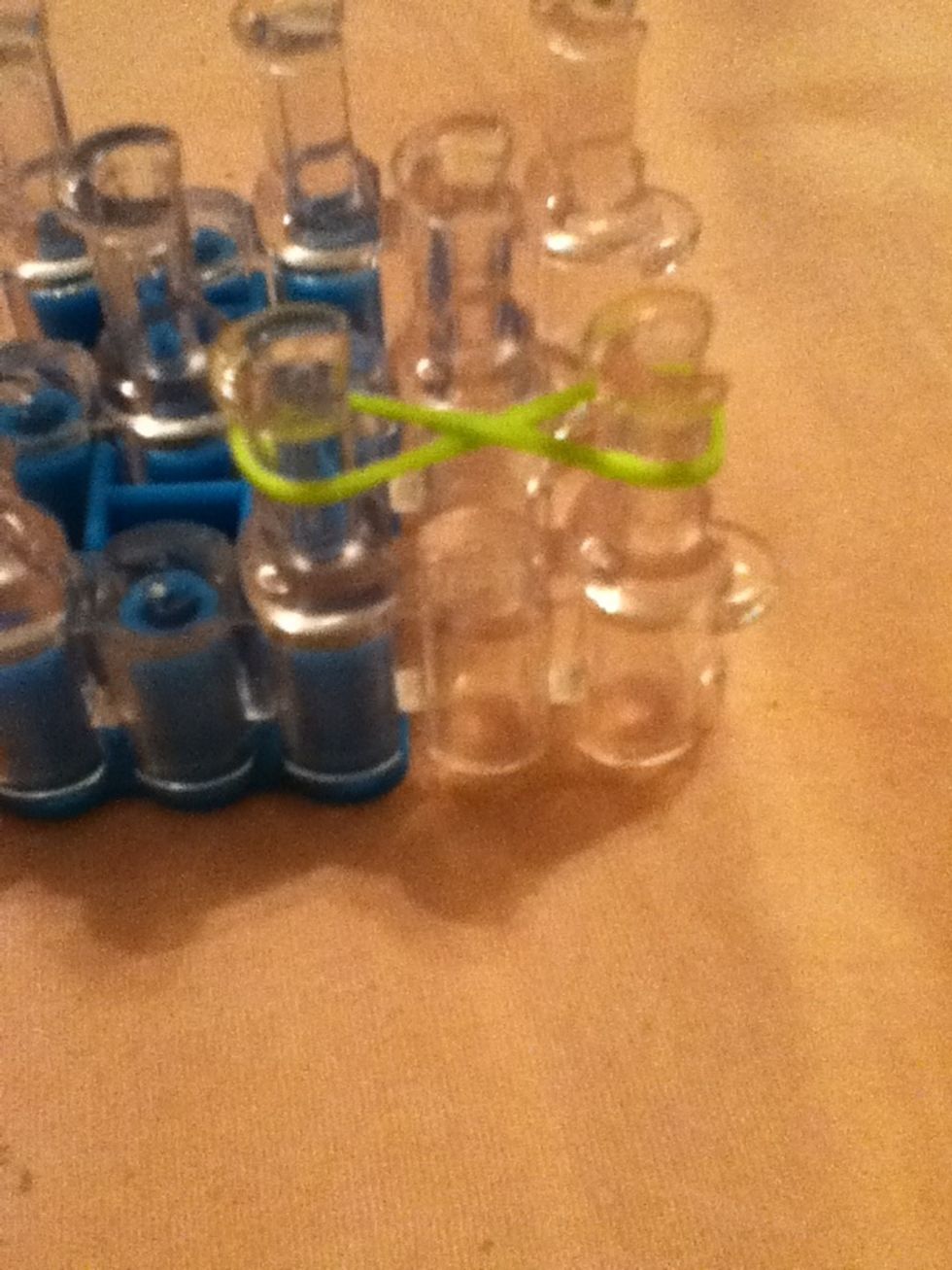 Make a "figure 8" on 2 pegs.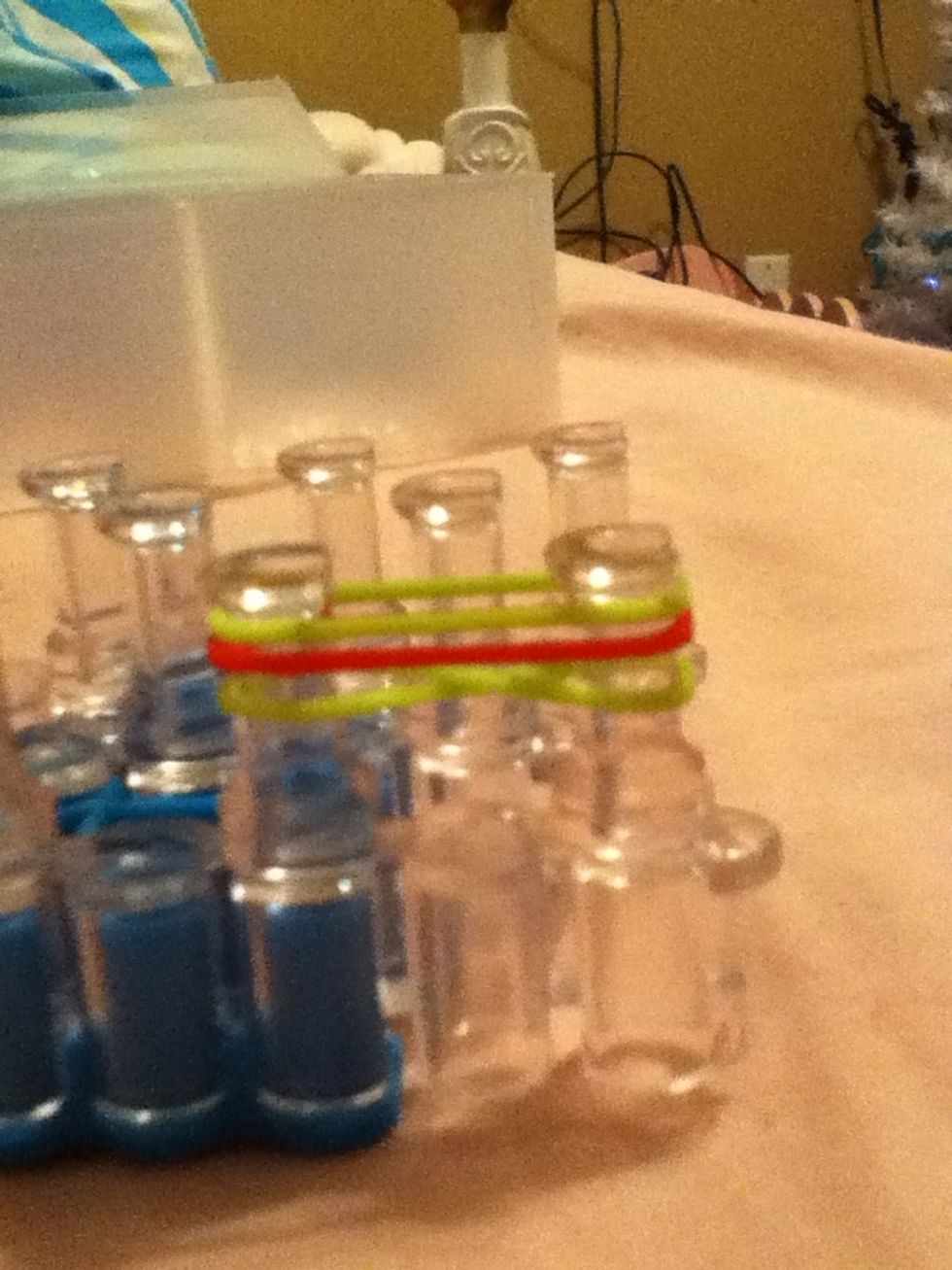 Put 2 more rubber bands on top.
Another view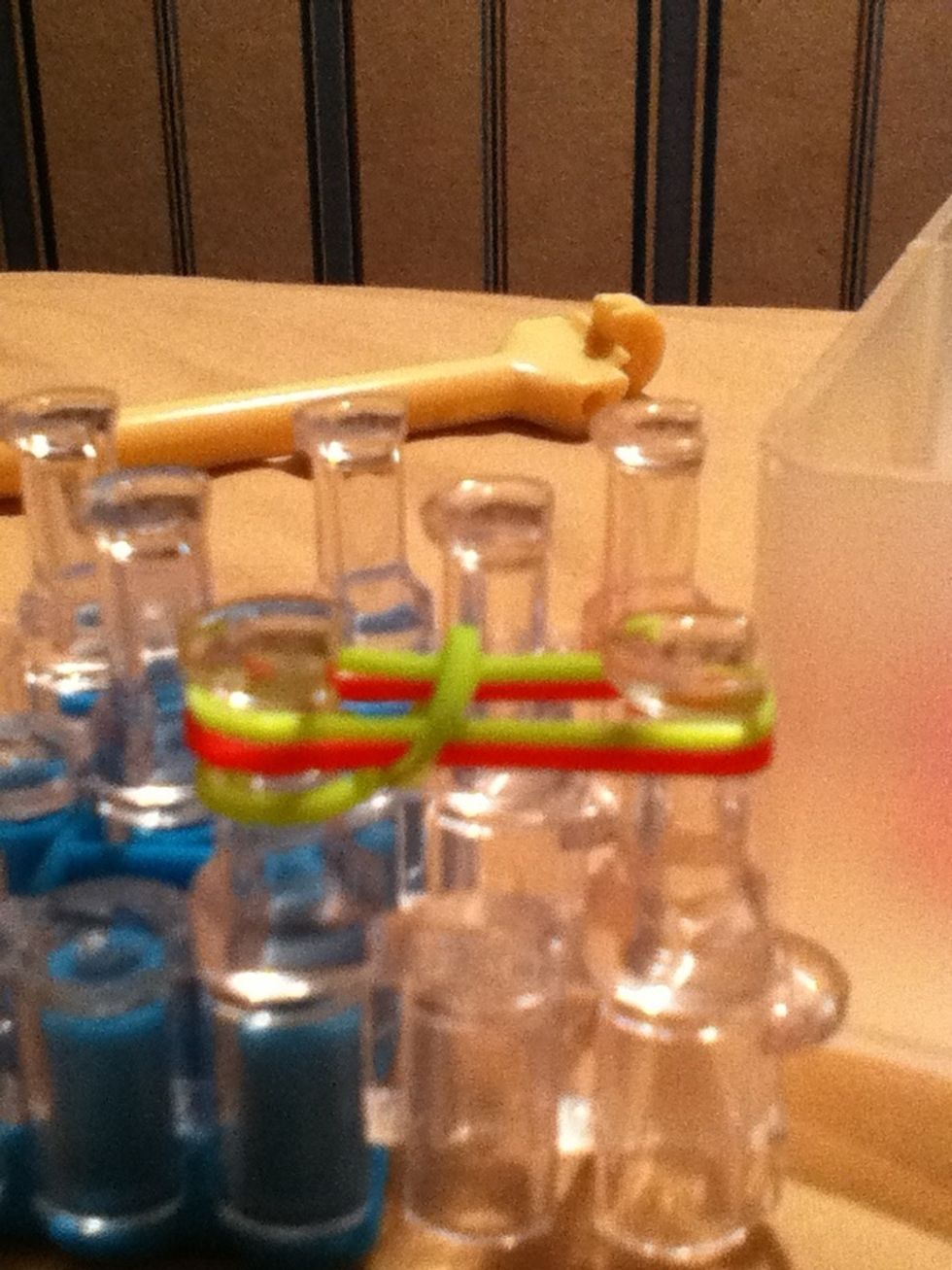 Take the lowest band ( the figure 8 ) and bring it over the peg.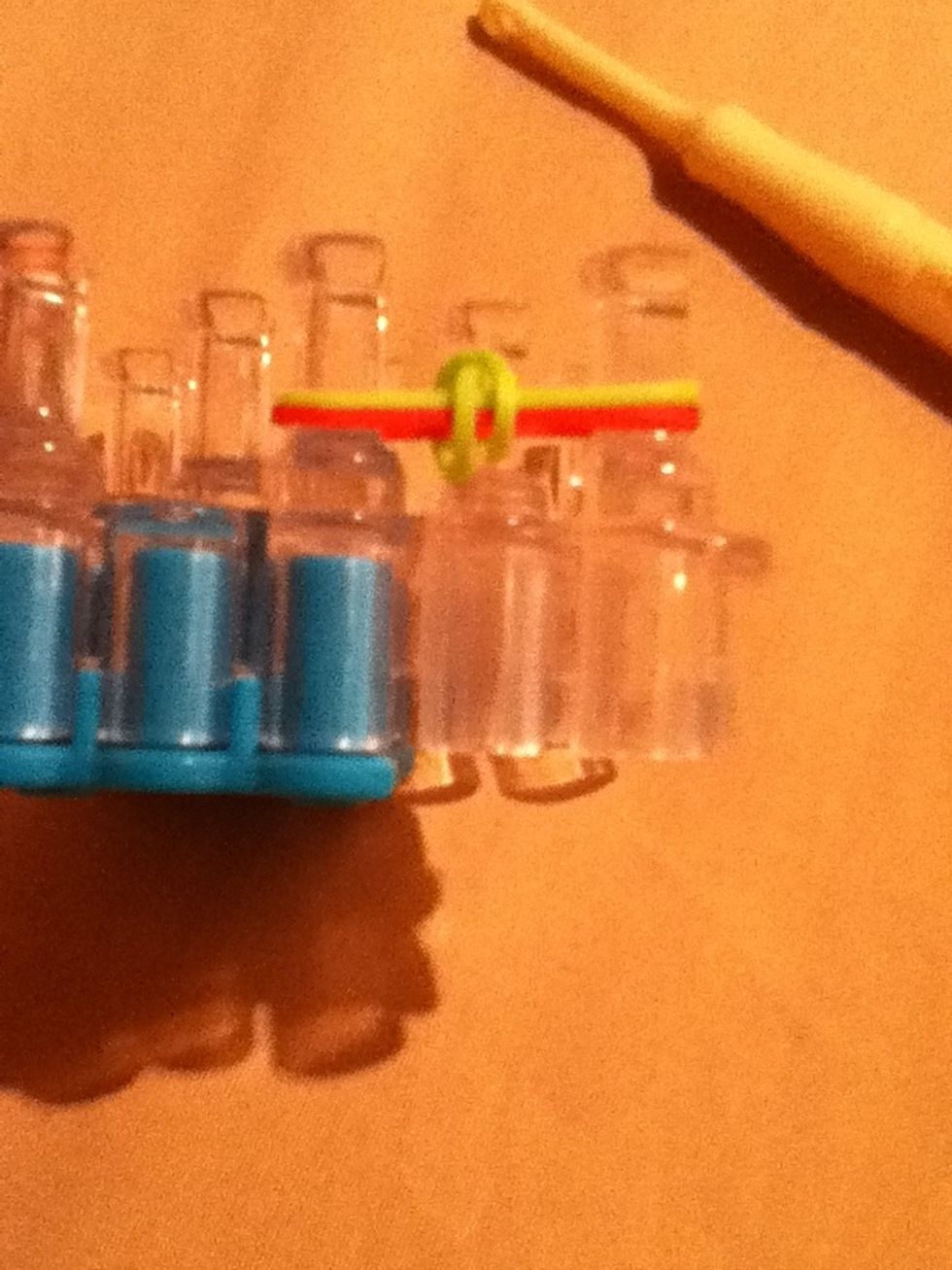 Do the other side.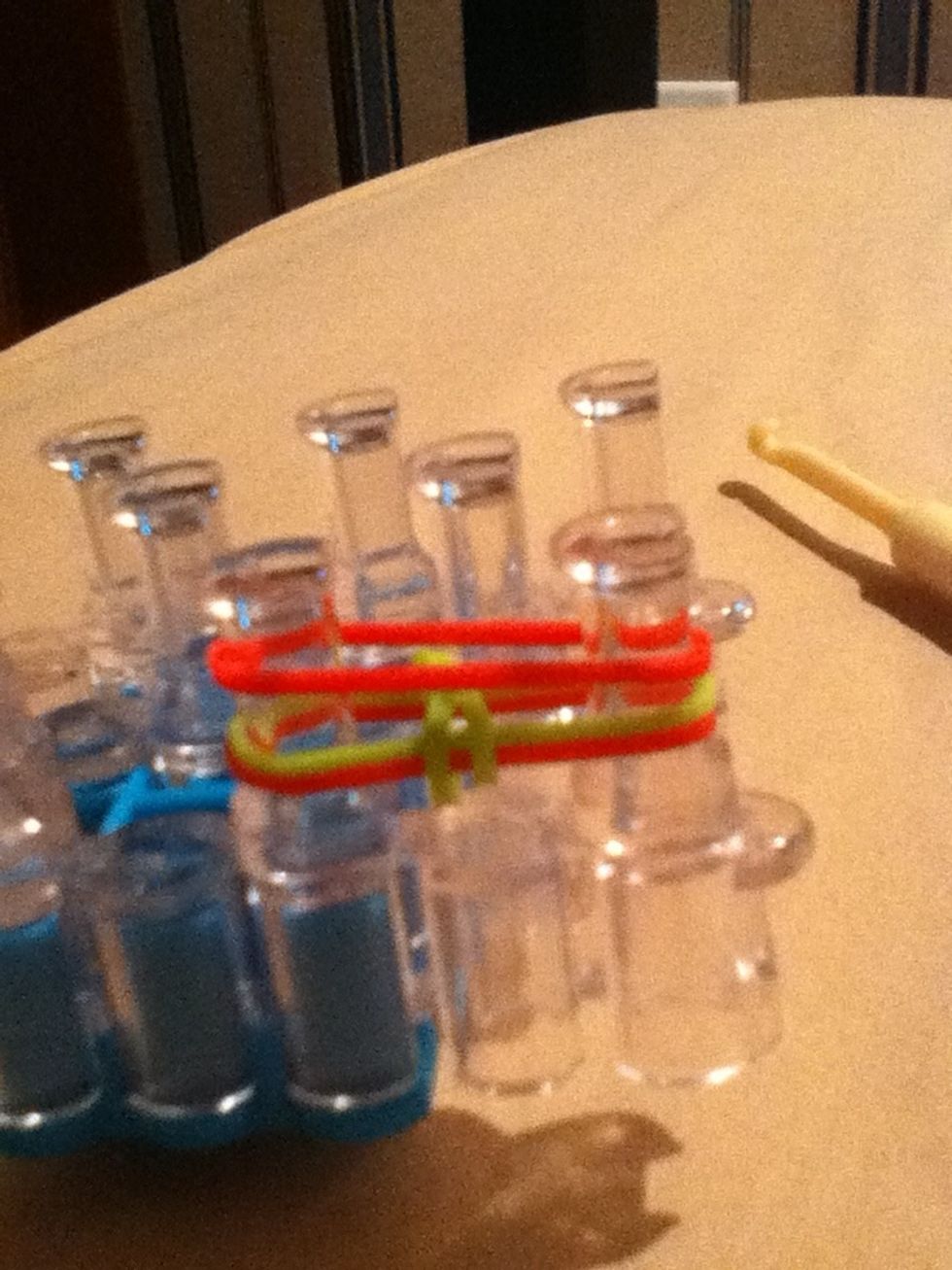 Add another band.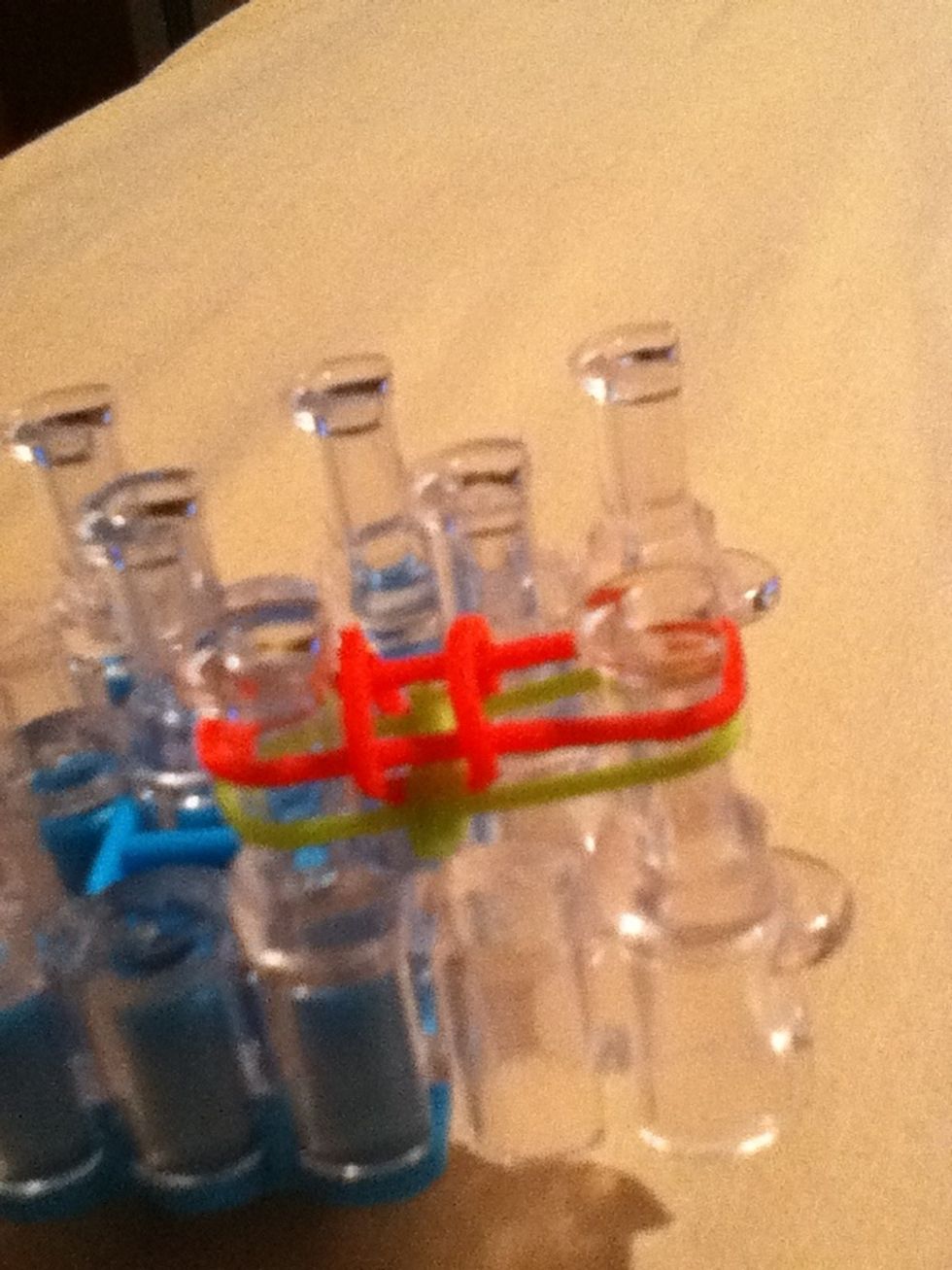 Pull the sides over the pegs.
Tighten it every time by pulling the bottom band.
Keep repeating until you have a long enough bracelet.
Add a c clip to both ends and you are done.
If you need more info. about how to add a c clip, just comment it.
1.0 "C" Clip
1.0 Rainbow Loom
Lots of Rubber Bands