Collet equipment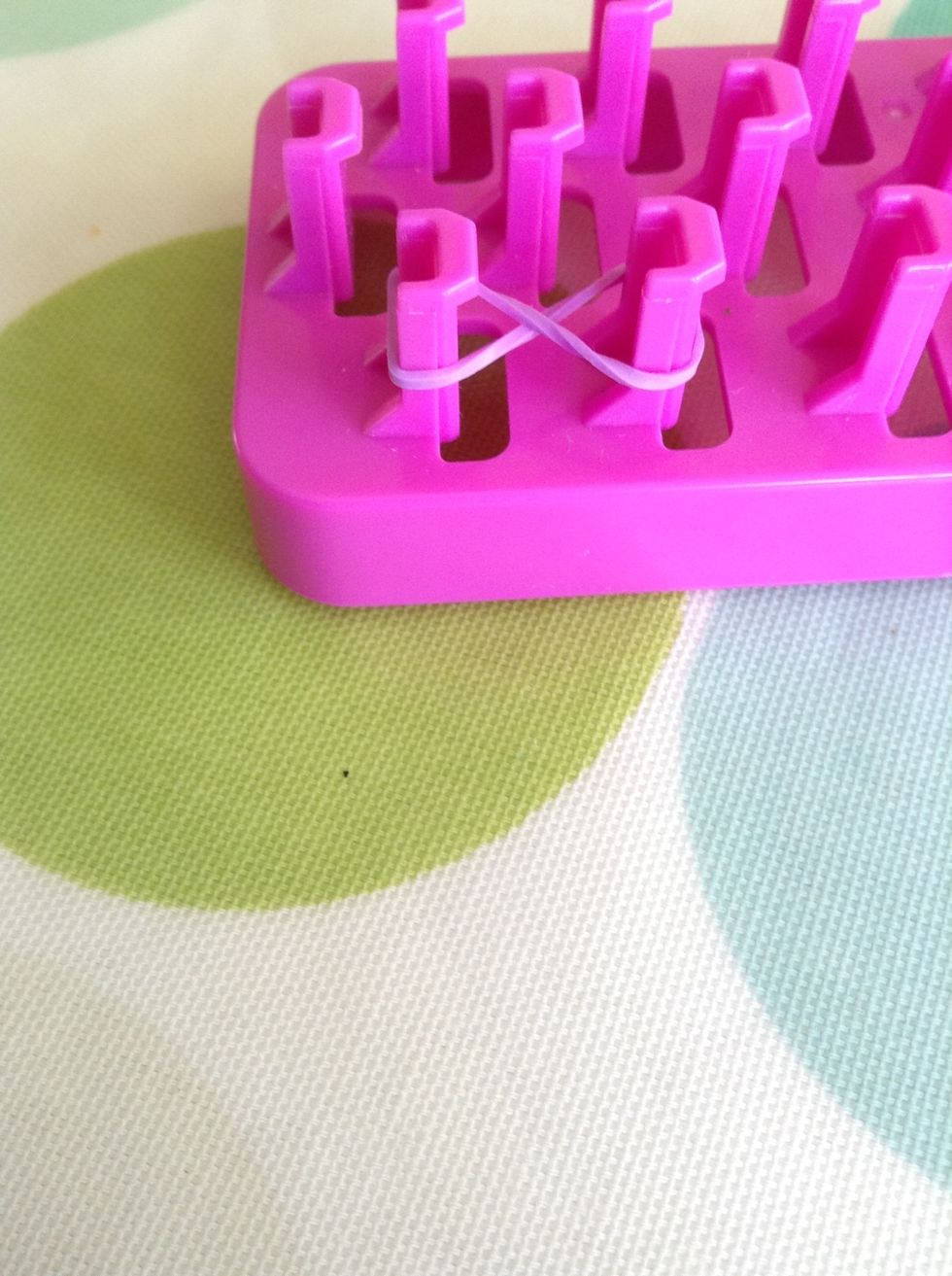 Get your fist band and make a figure of eight by twisting it once around two pegs.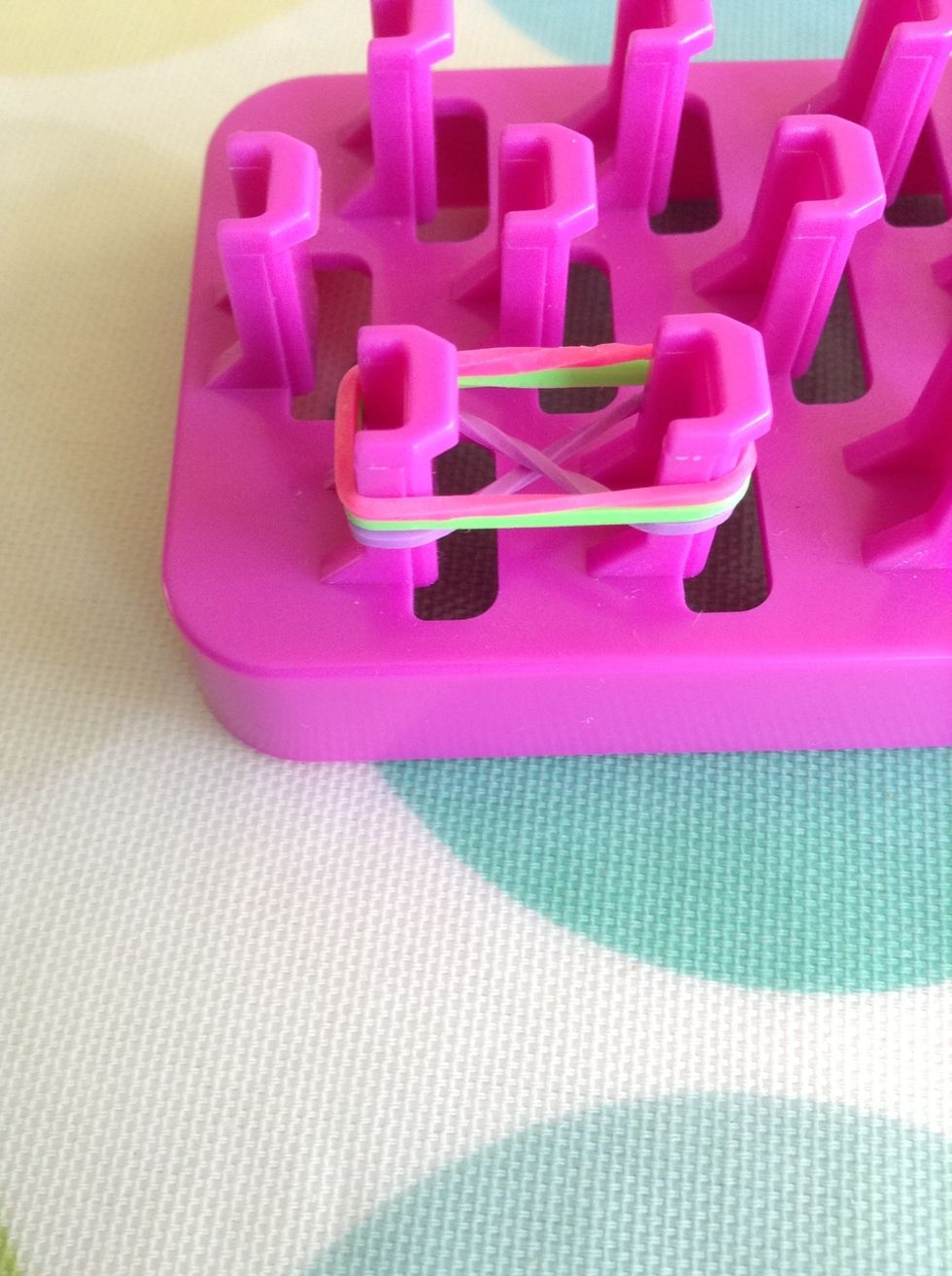 Add two more bands over it.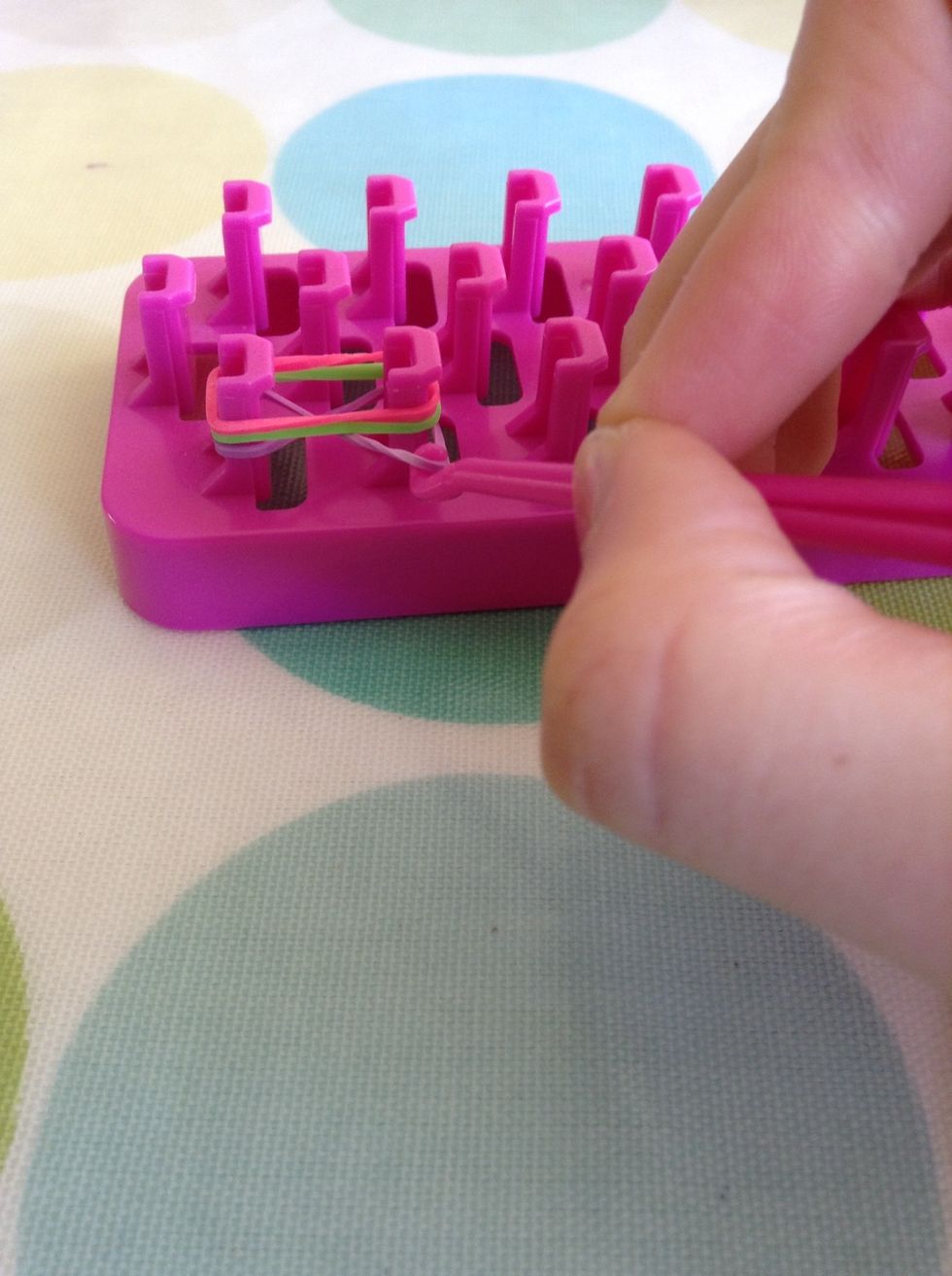 Take the bottom band and...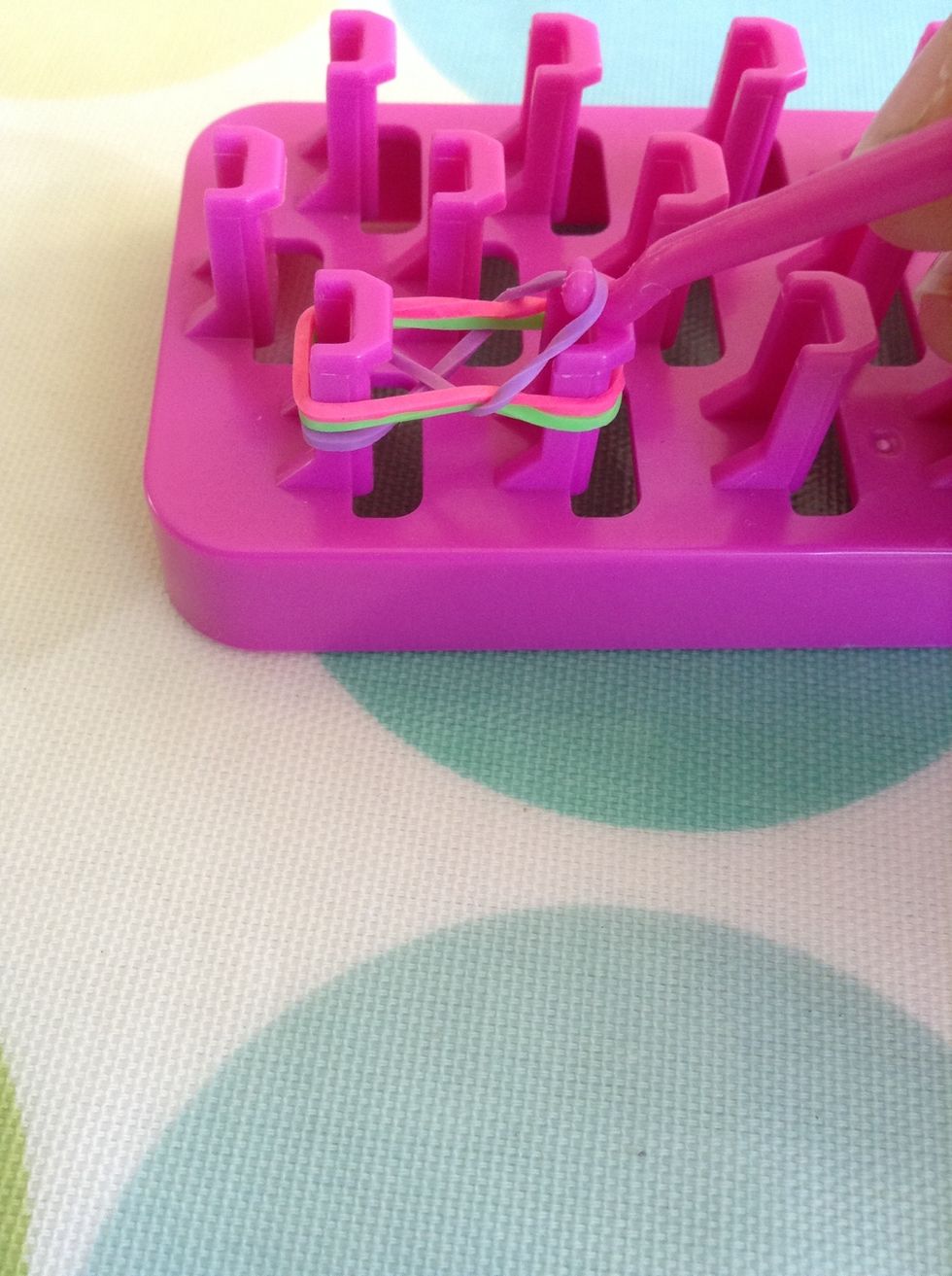 Loop it over the top of the other two.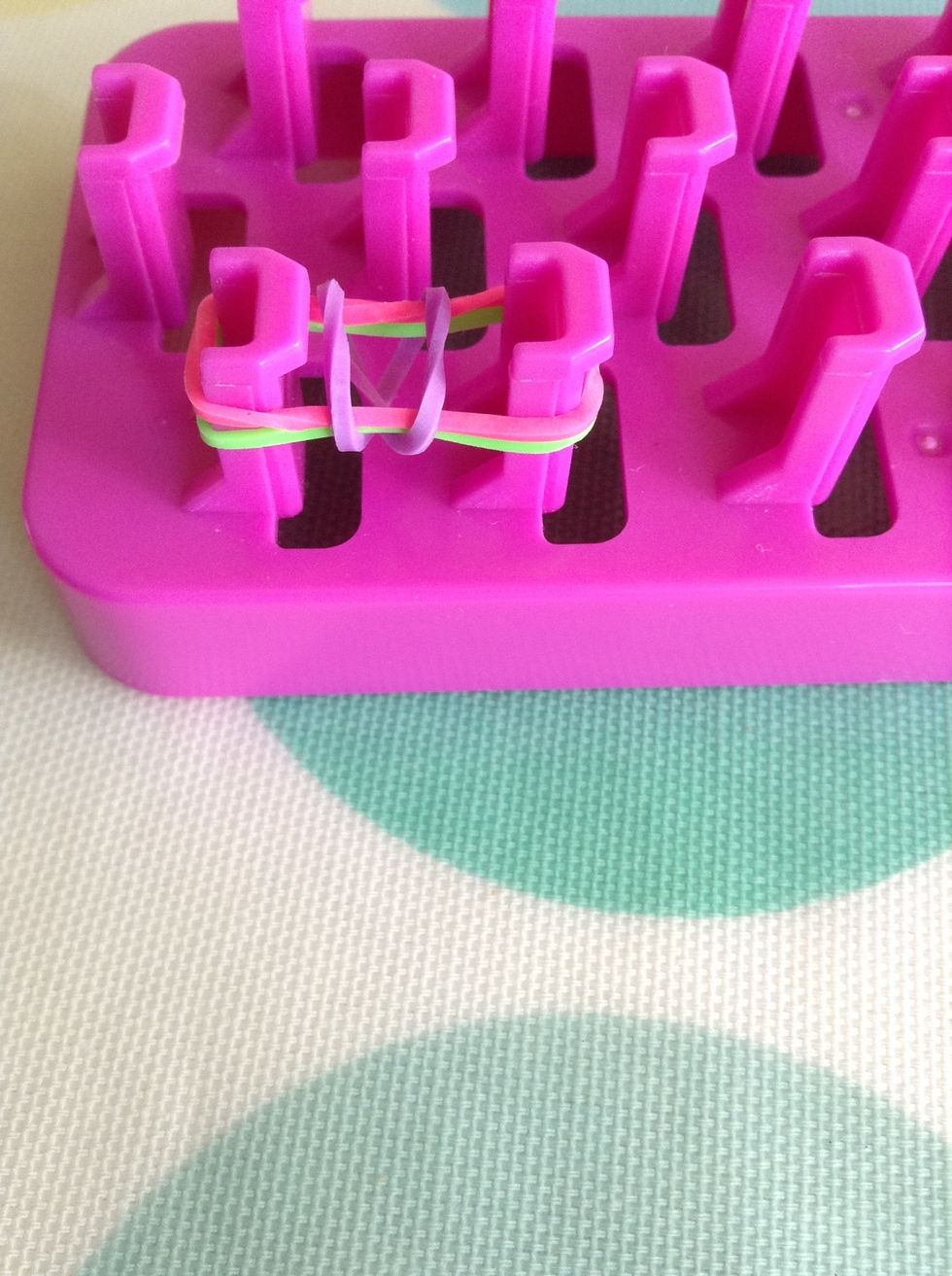 After doing this on both sides, it should look like this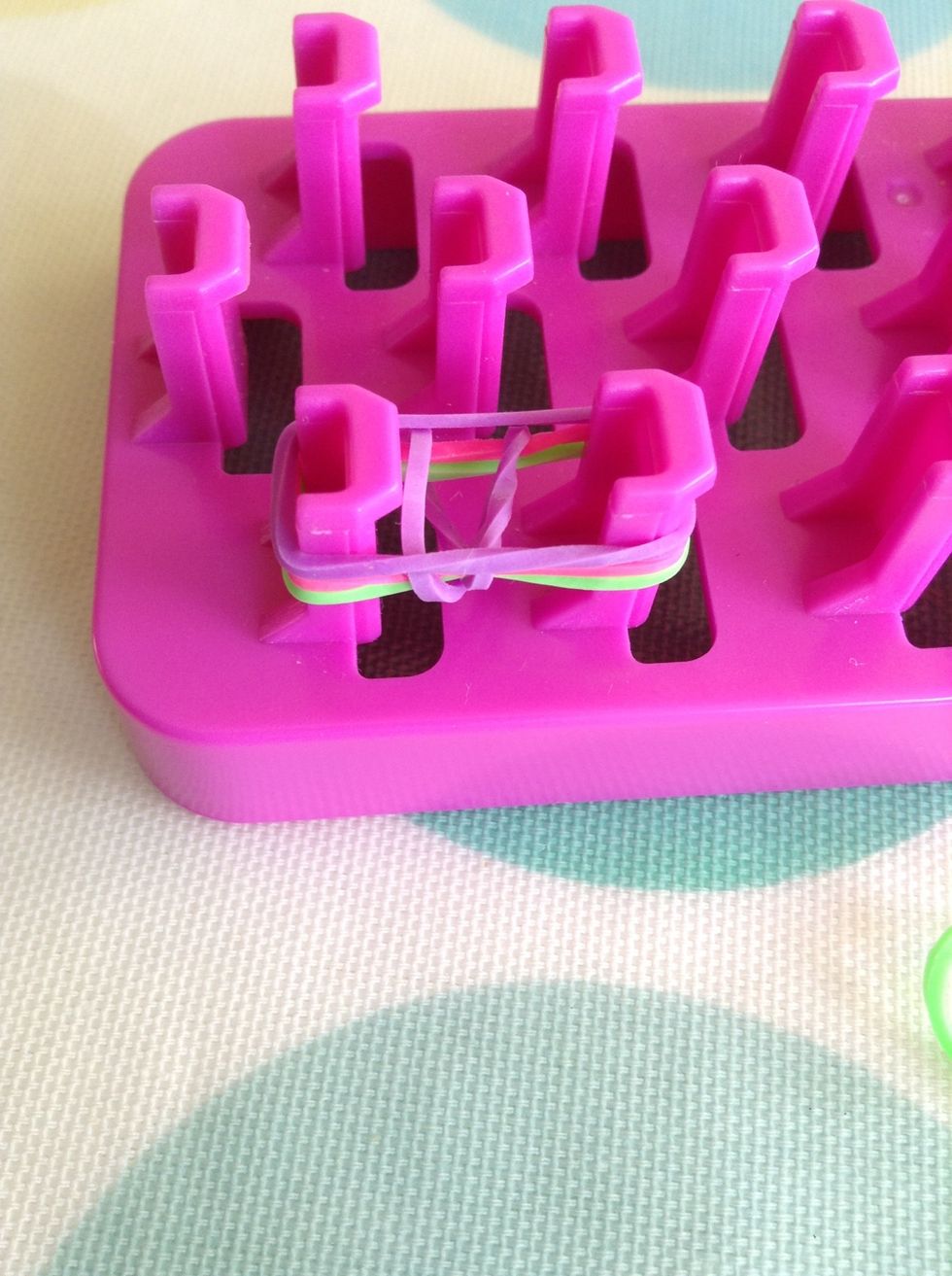 Now add another band of the colour you just looped (in my case purple) or in a particular pattern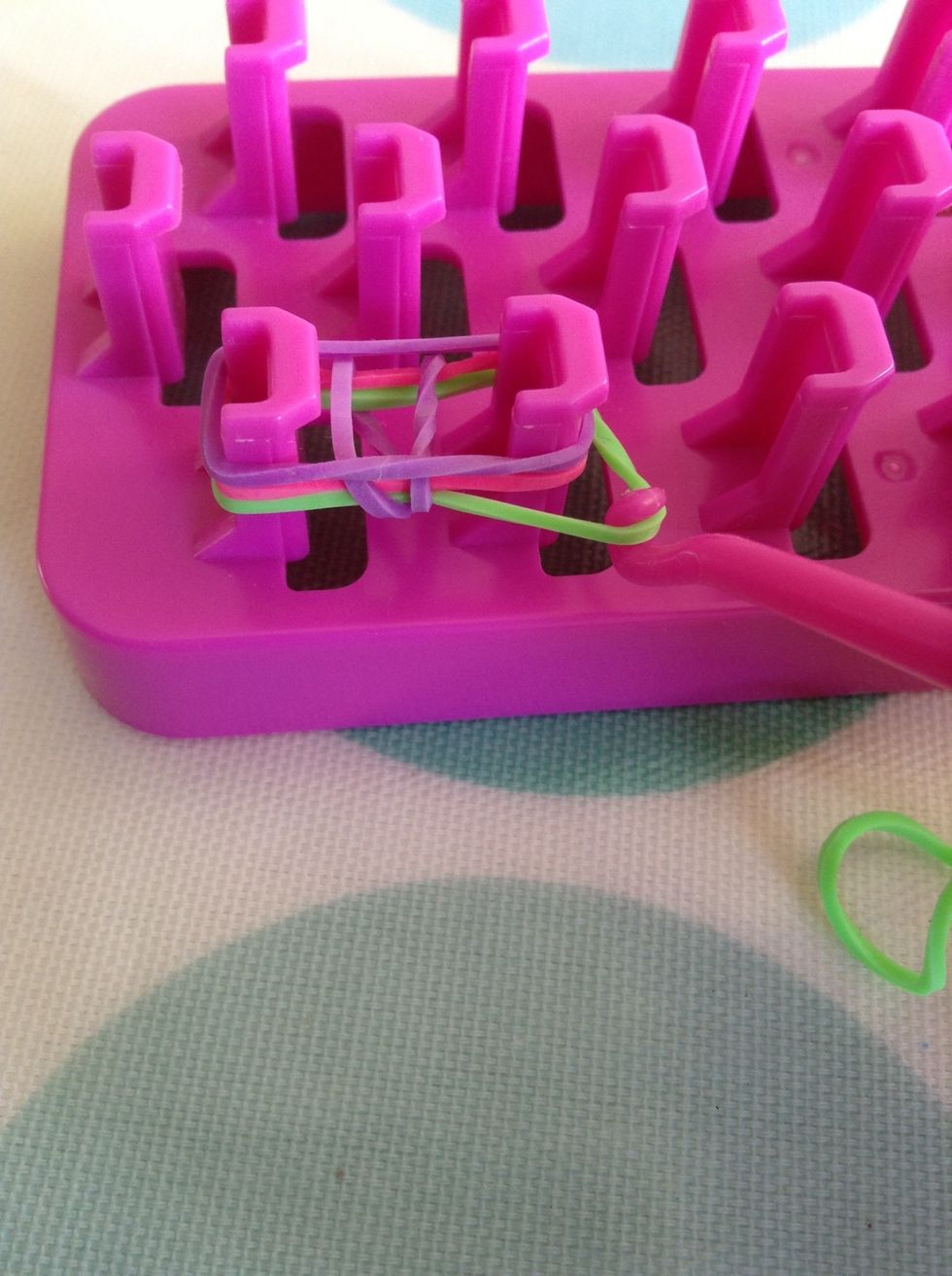 Now grab the bottom band and do the same as wig the last purple...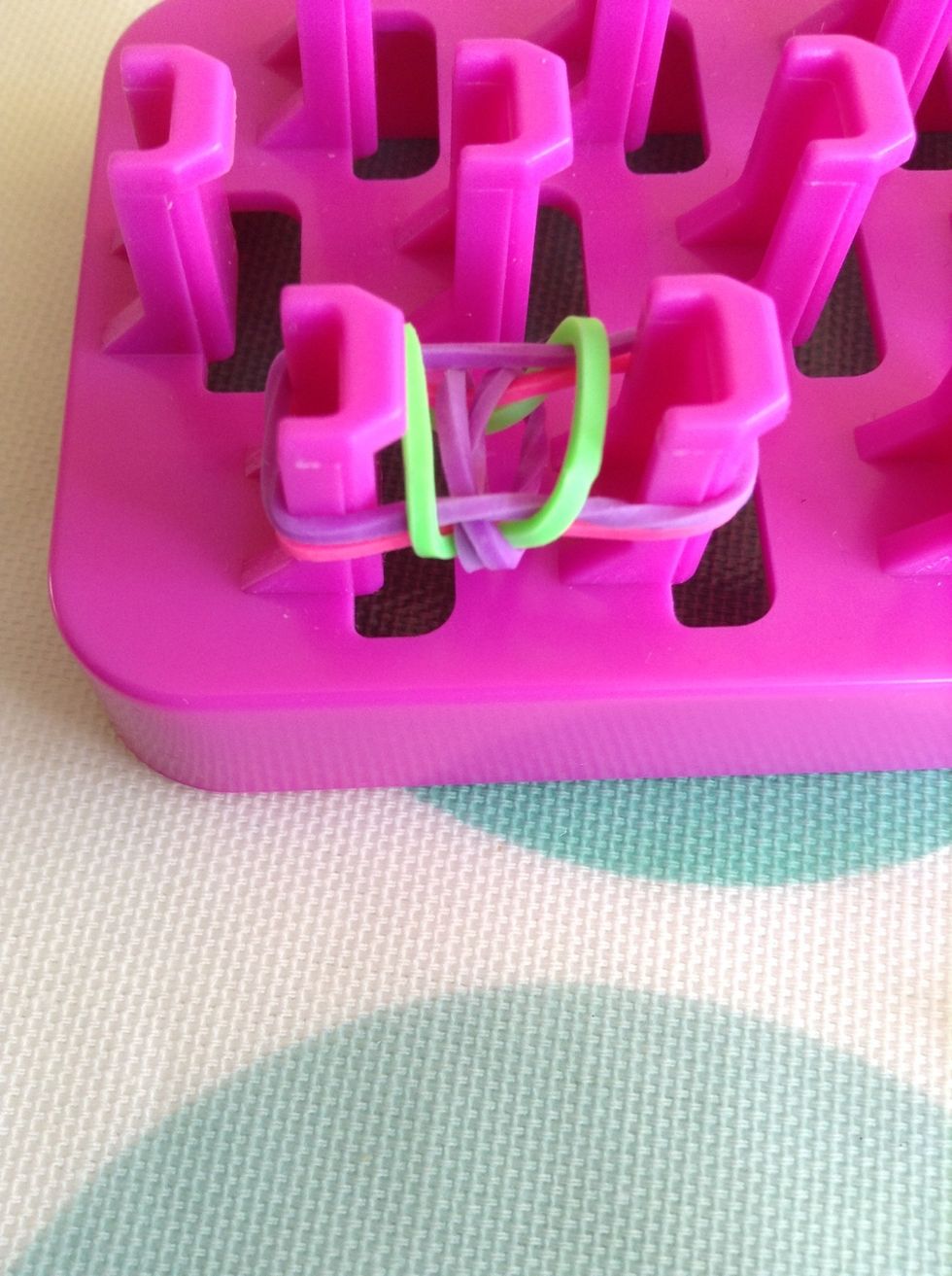 It should now look like this :)
Now add another band of the same colour as the last one you looped (green)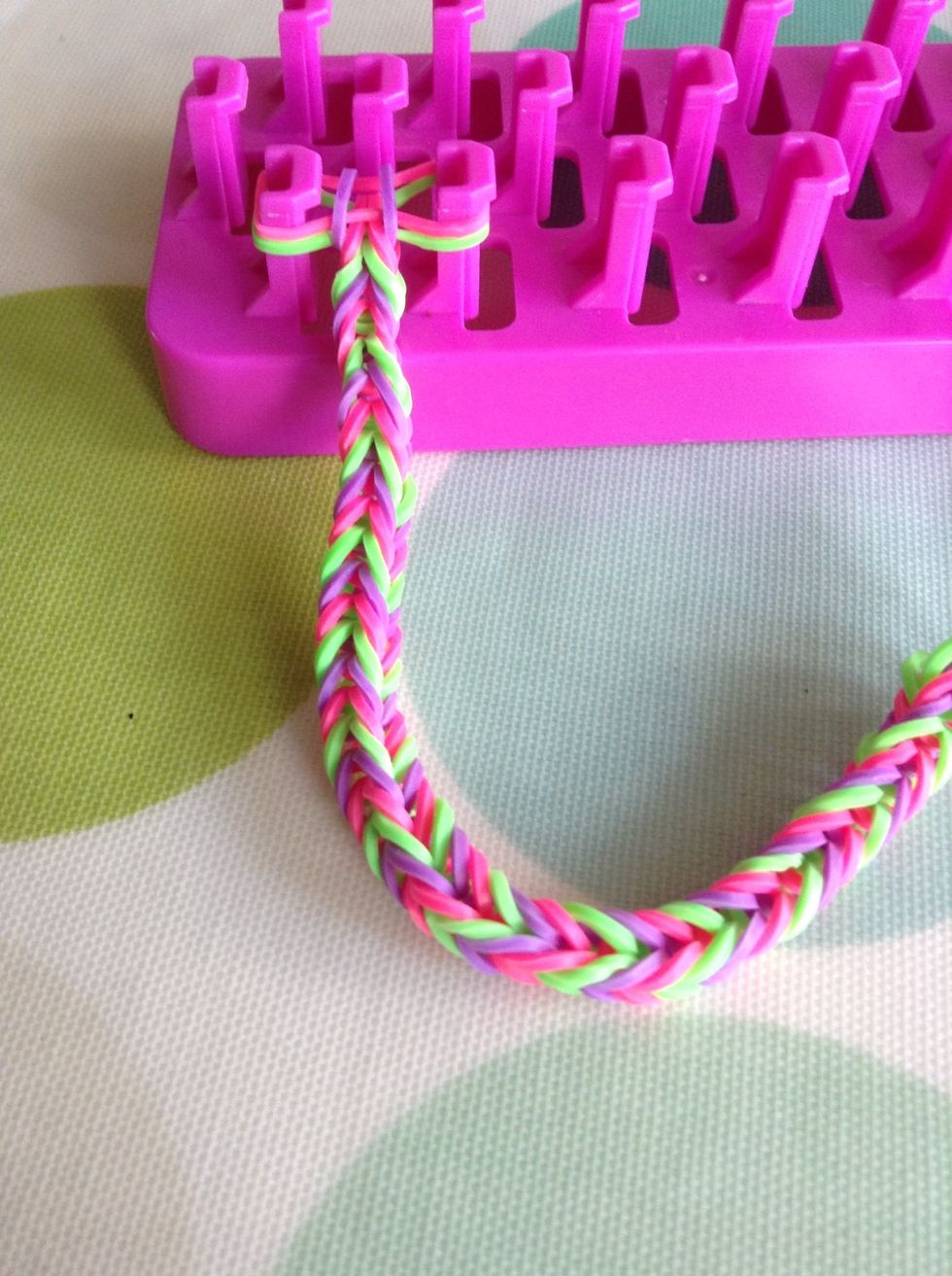 Carry on doing this until you get the right size for your wrist.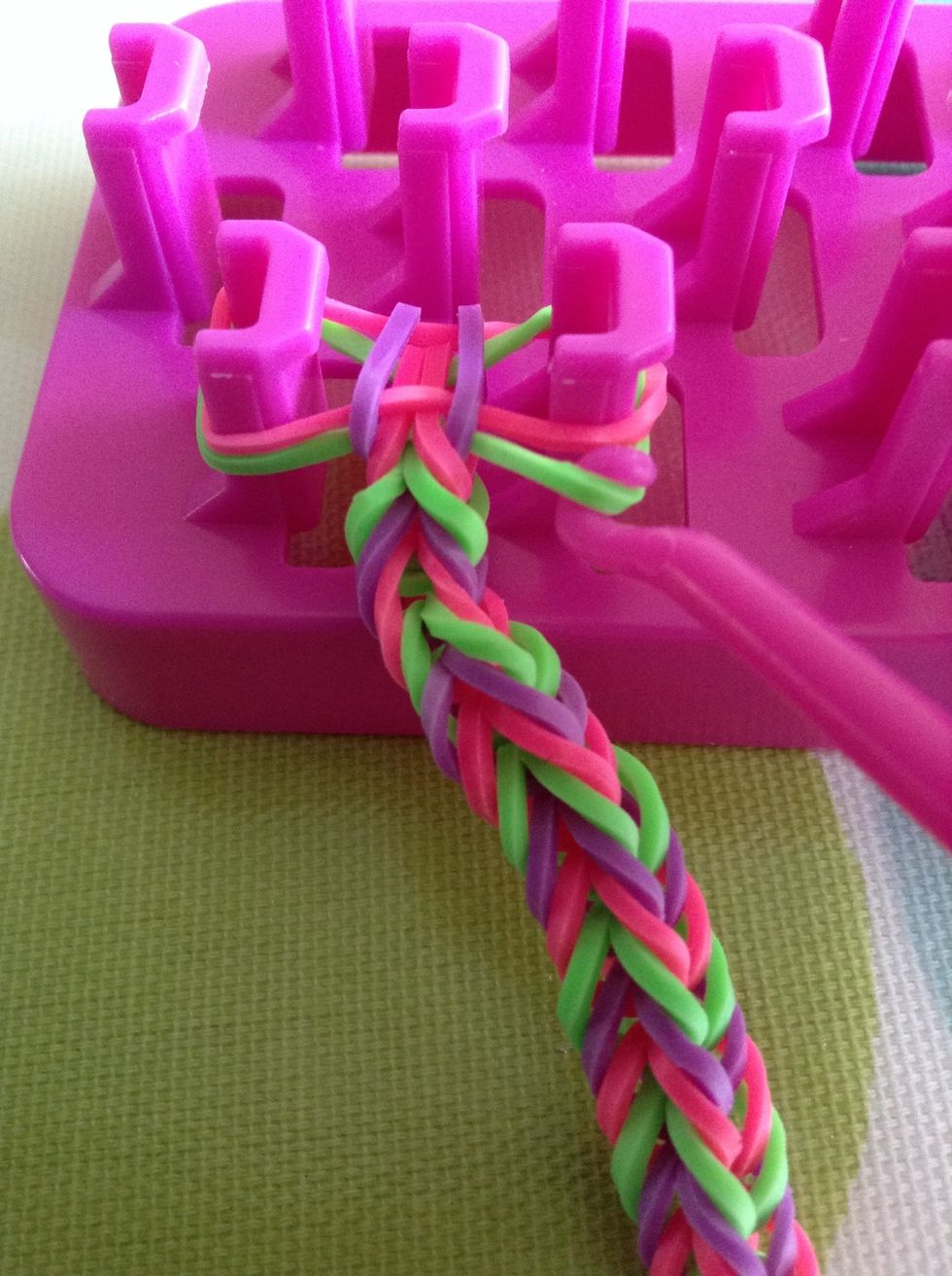 Now, to finish off, take the bottom band, without putting on another one on top and loop it over like normal.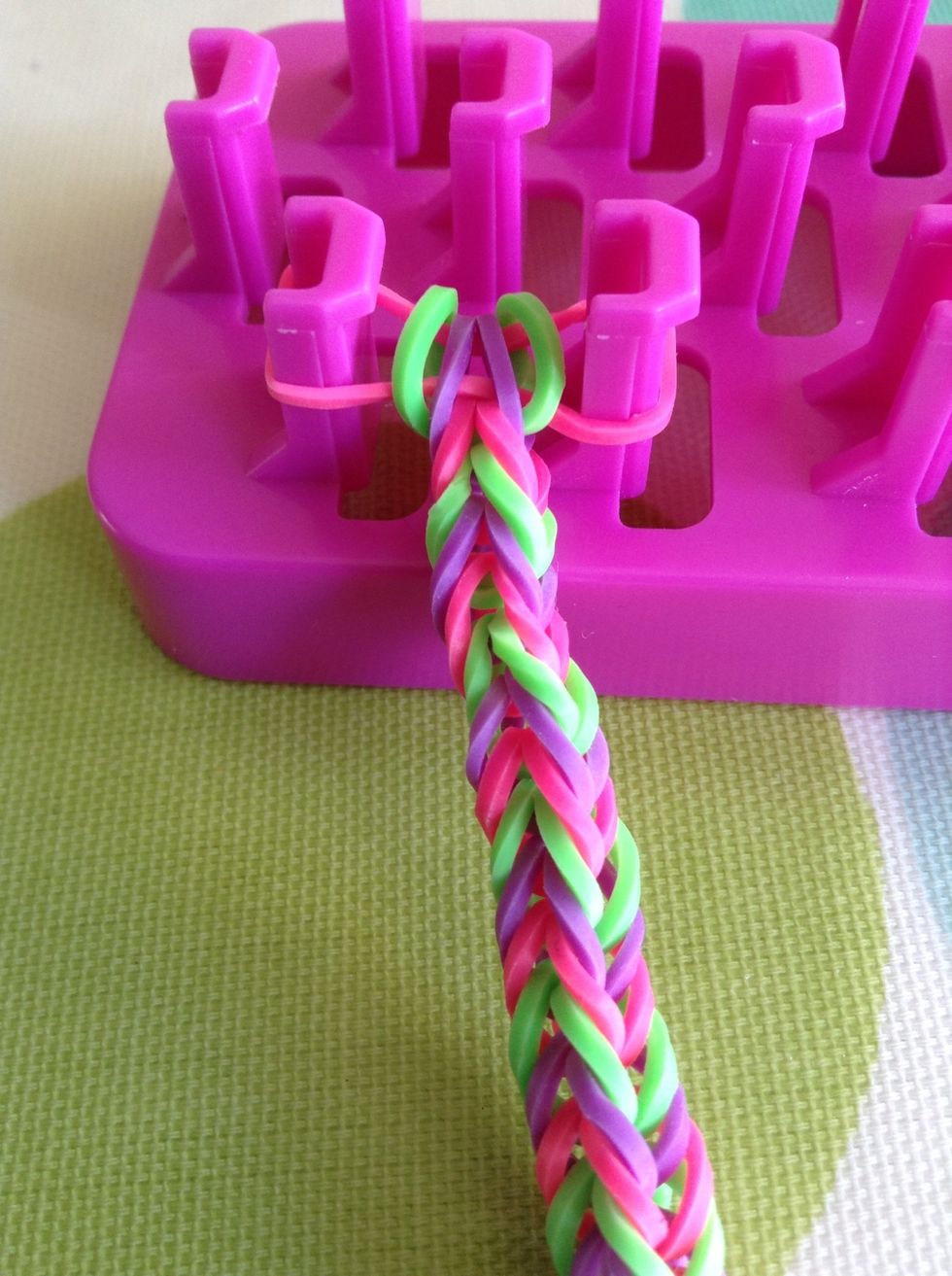 Until it looks like this.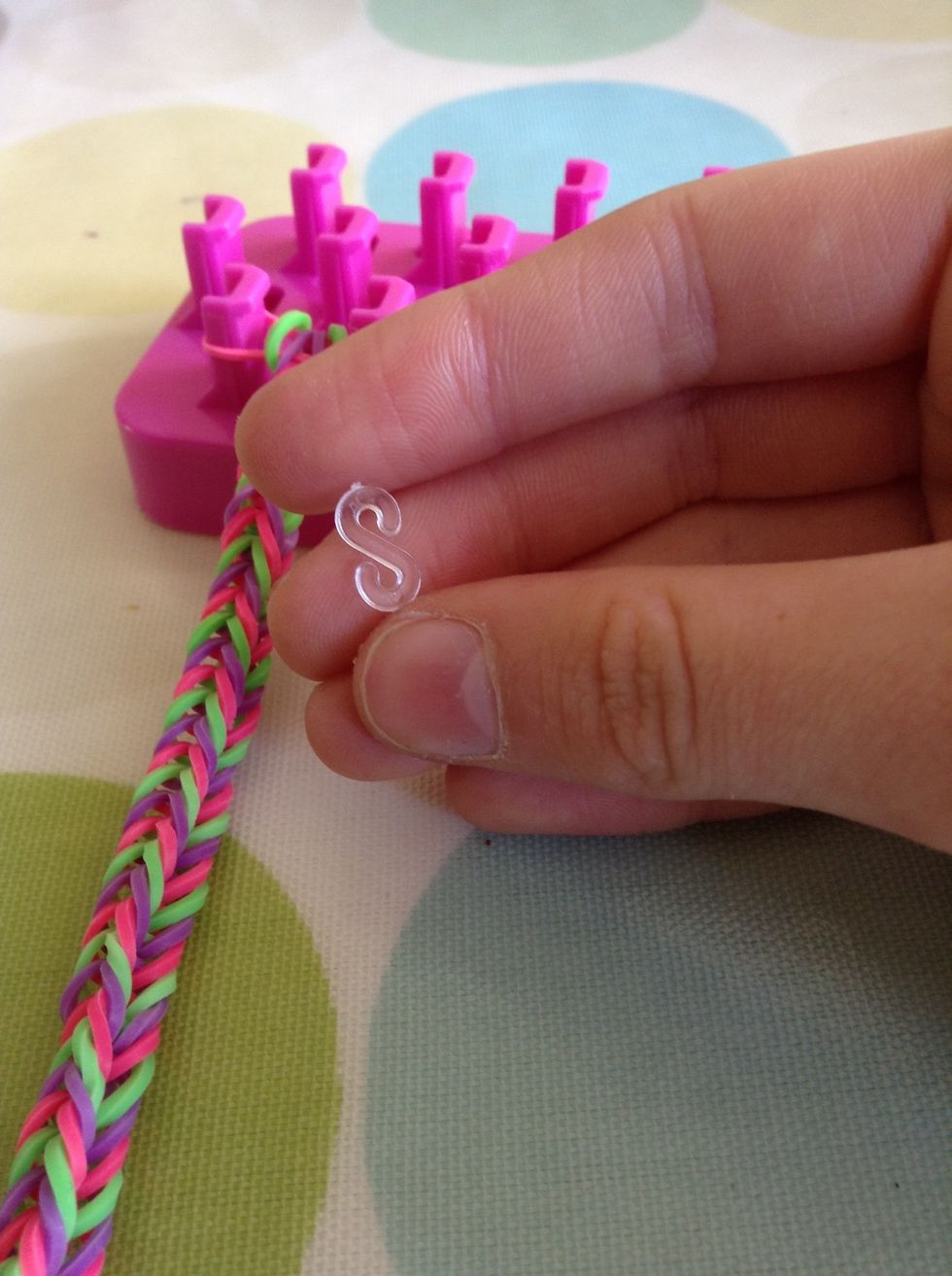 Now take your "s" or "c" clip...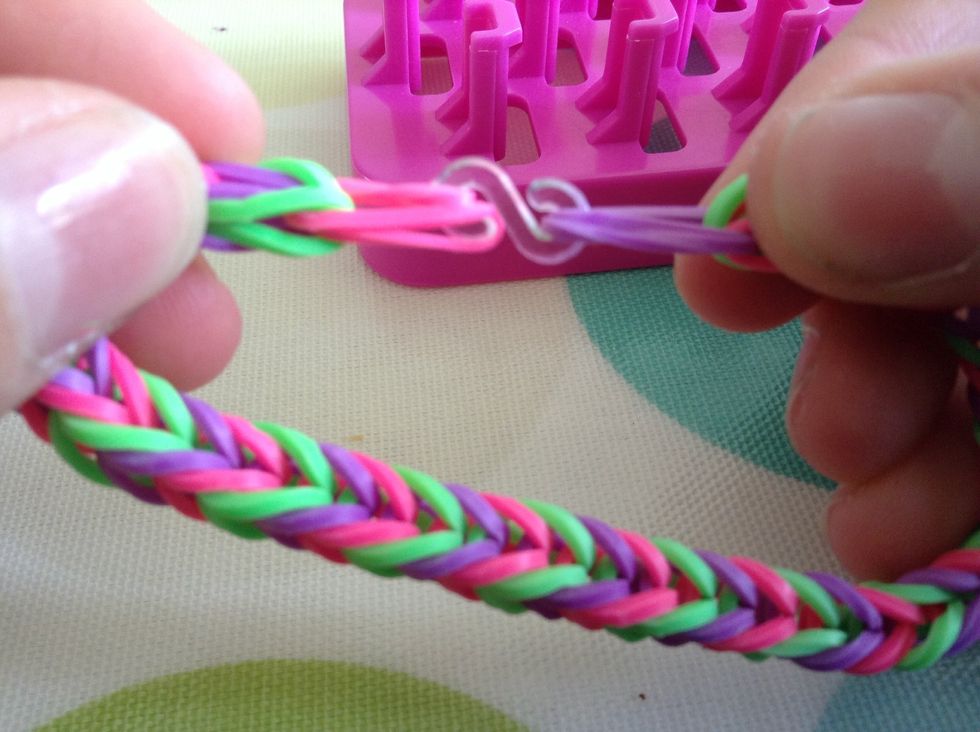 Now loop the first original band onto the "s" or "c" clip... and you're done!!!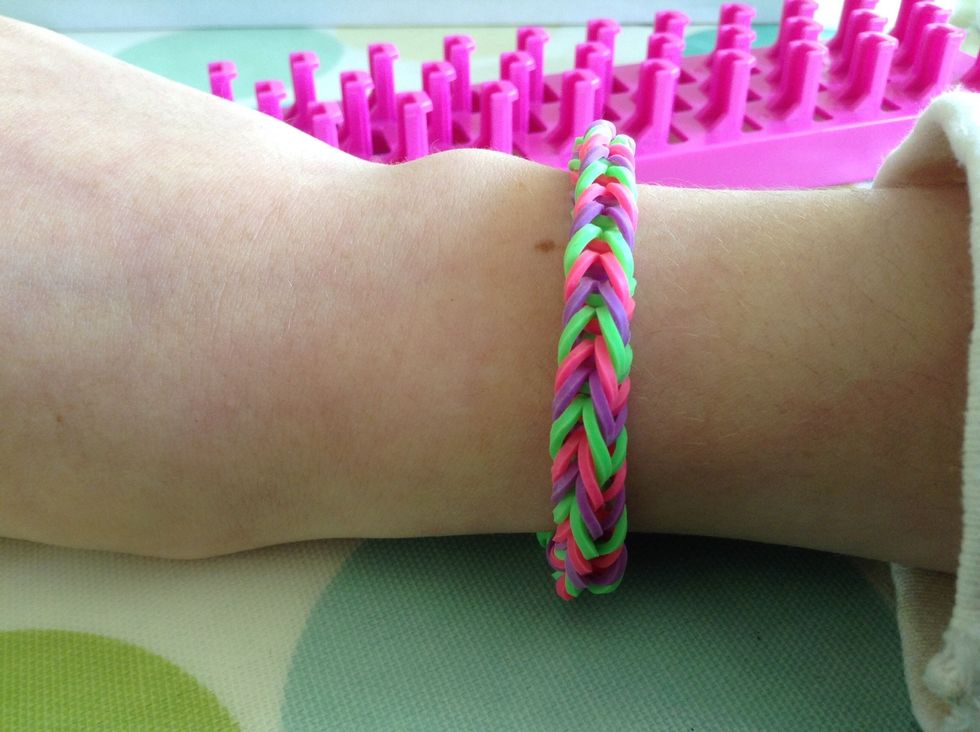 Now... Wear it!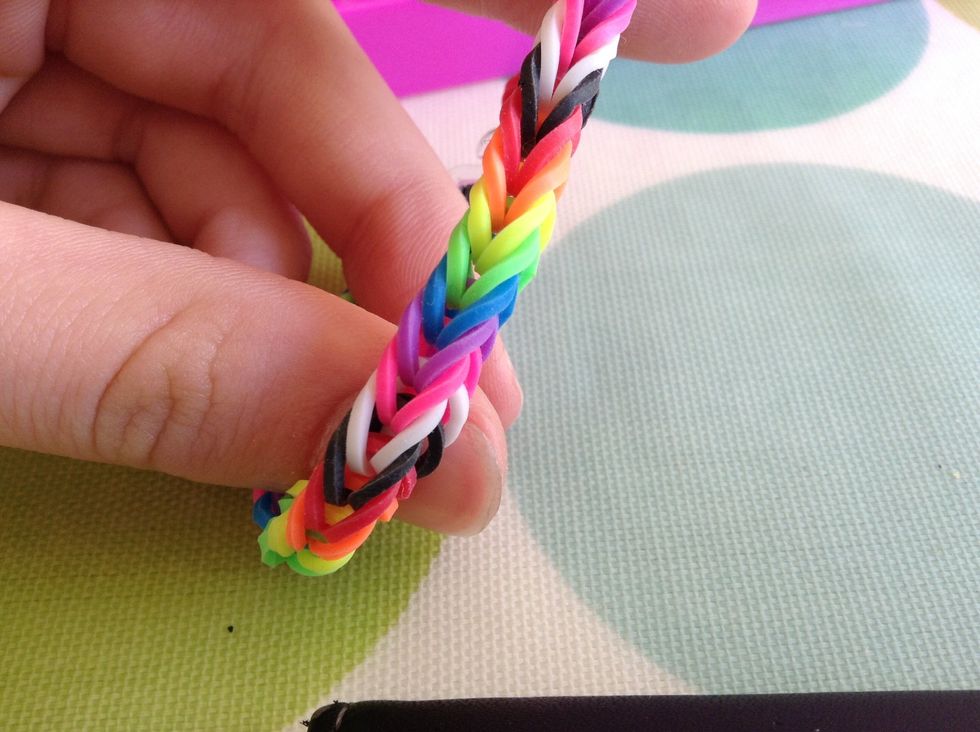 I made this rainbow one with the same method 😀 Enjoy! Please comment if you have any questions or requests :)
Tip: keep on pushing down the bands on the pegs (or fingers) so they don't slip off.
1.0 Loom
Quite a lot of Rainbow bands
Hook
"s" or "c" clip