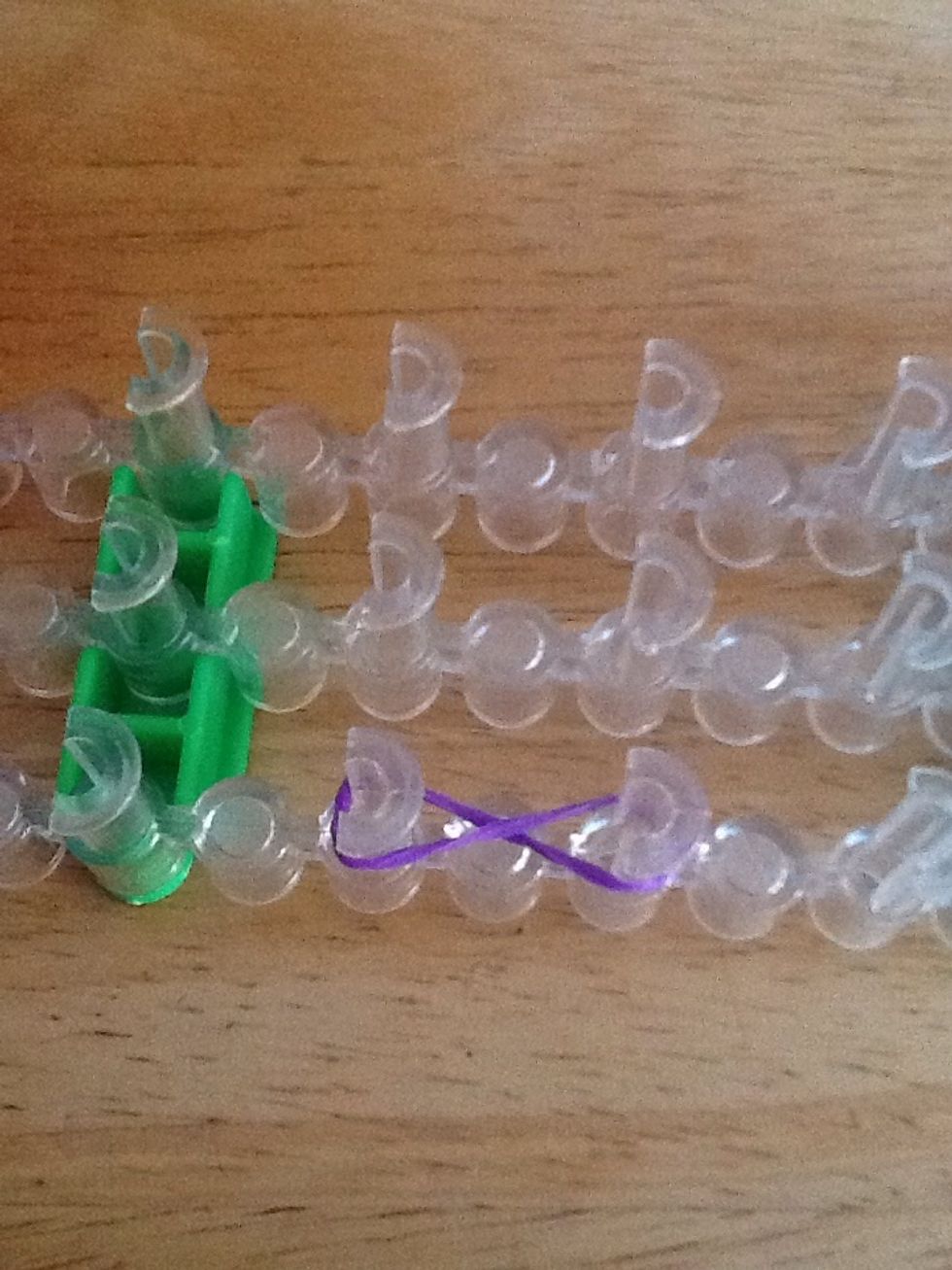 Twist the first rubber band on any 2 pegs on your loom.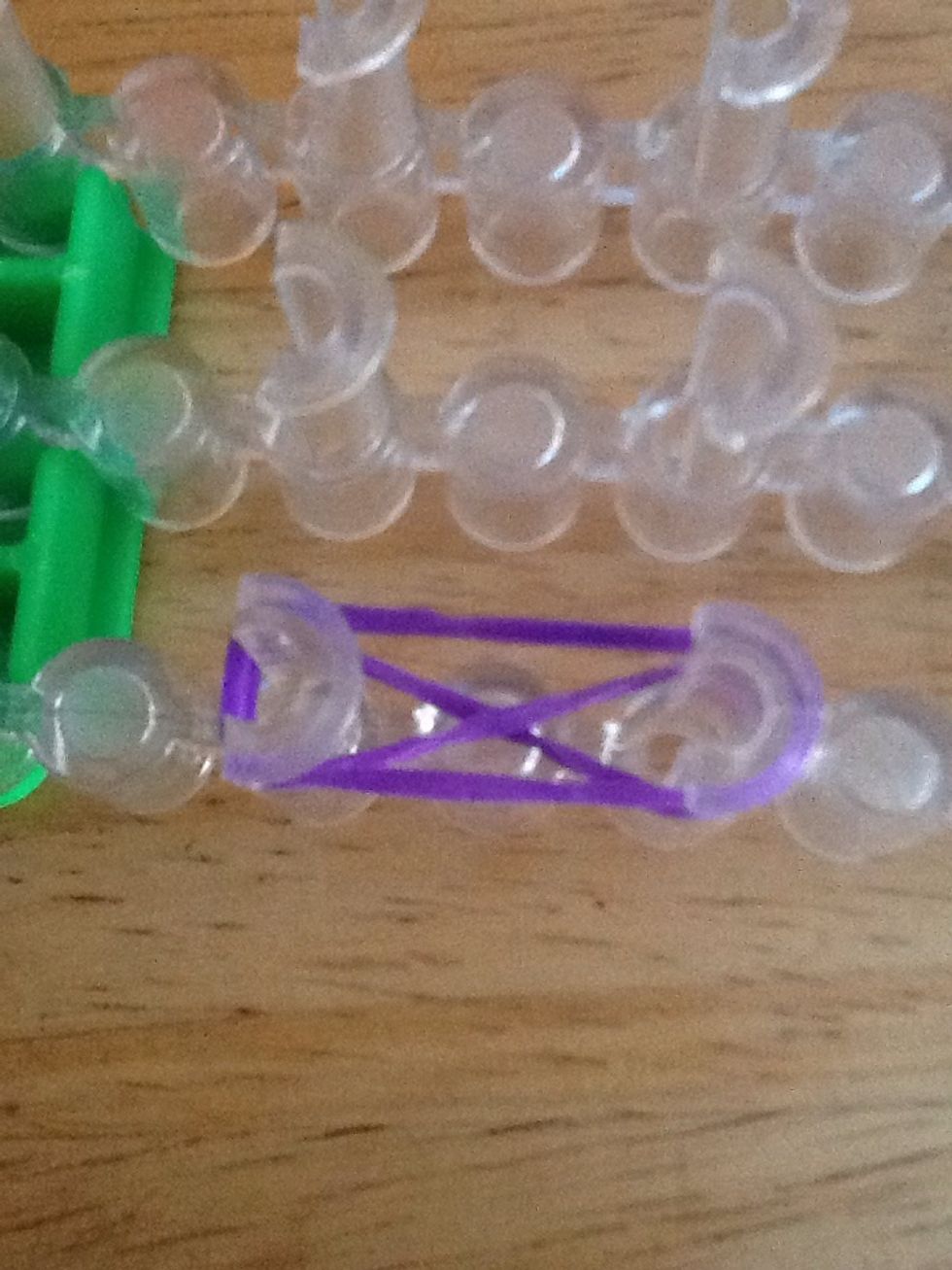 Add another loom band.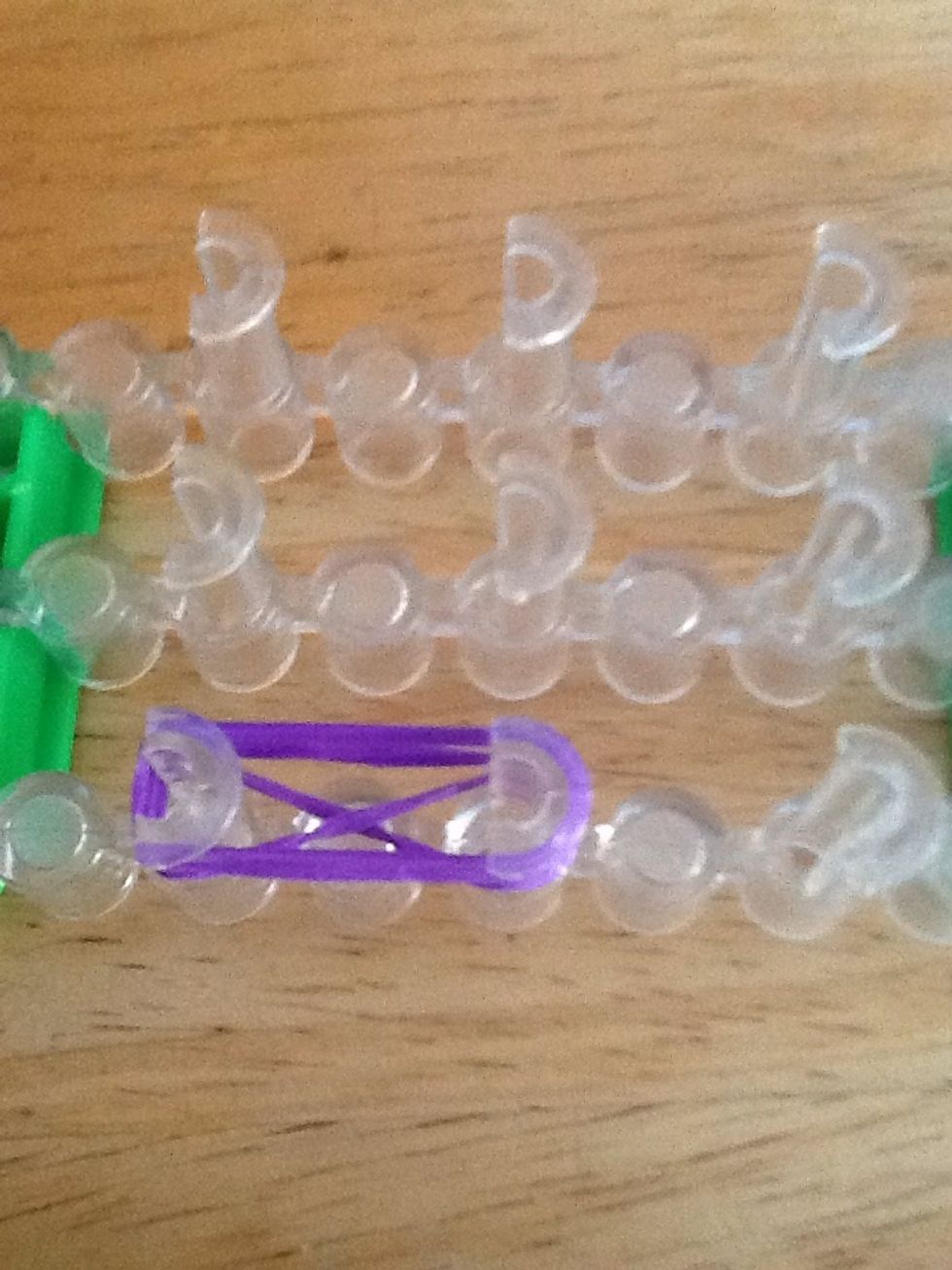 Then another.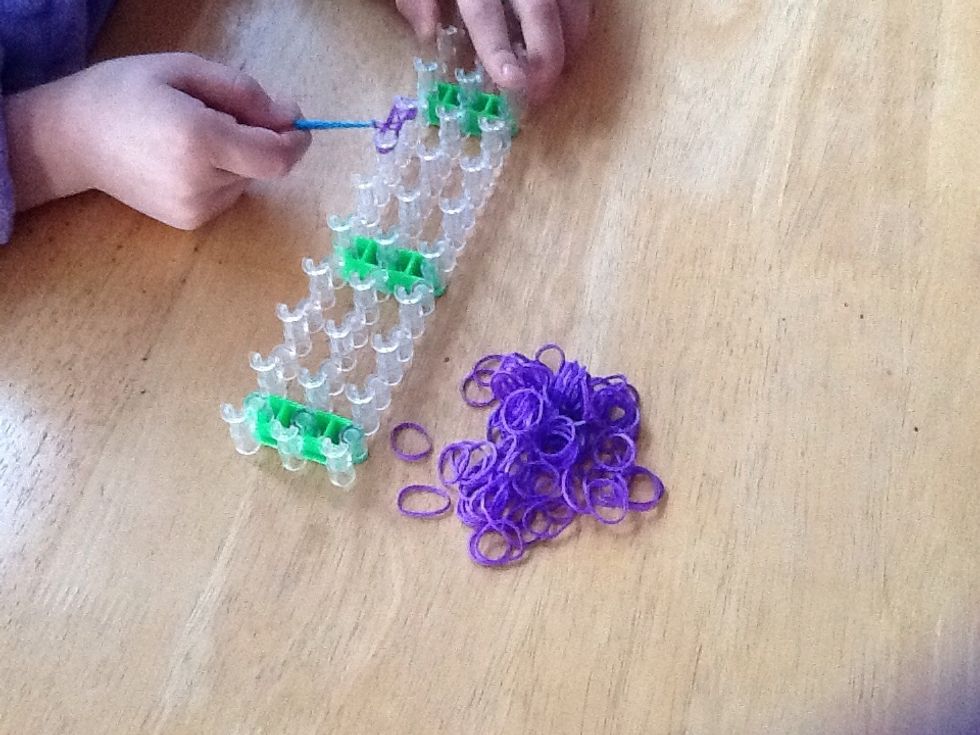 Take the bottom loom band and pull it over the peg.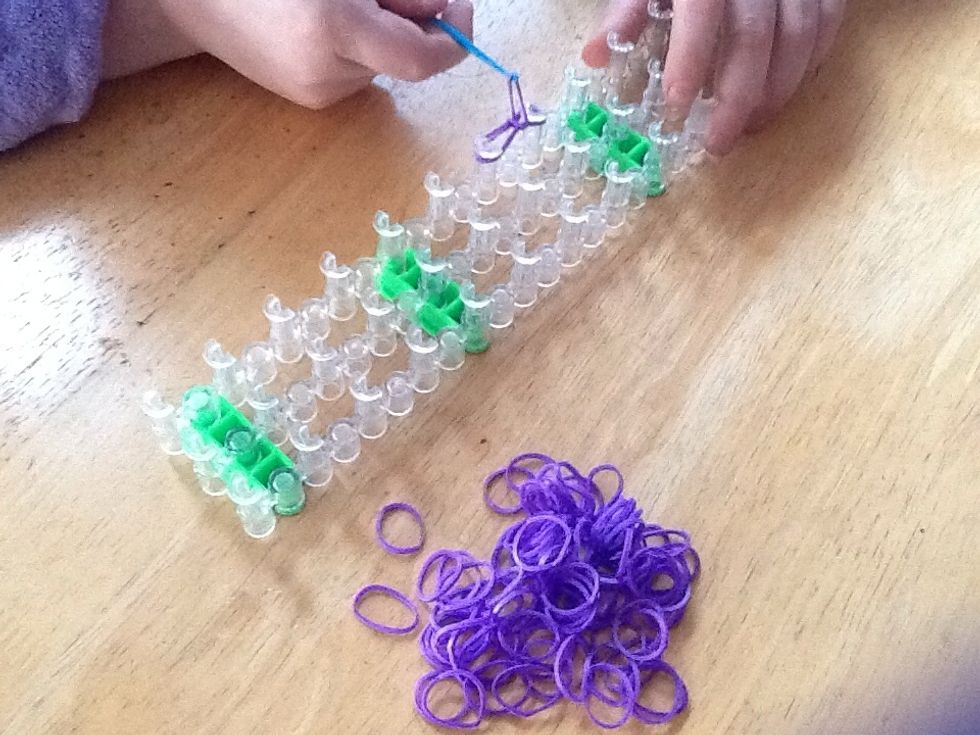 Then do the same on the other side.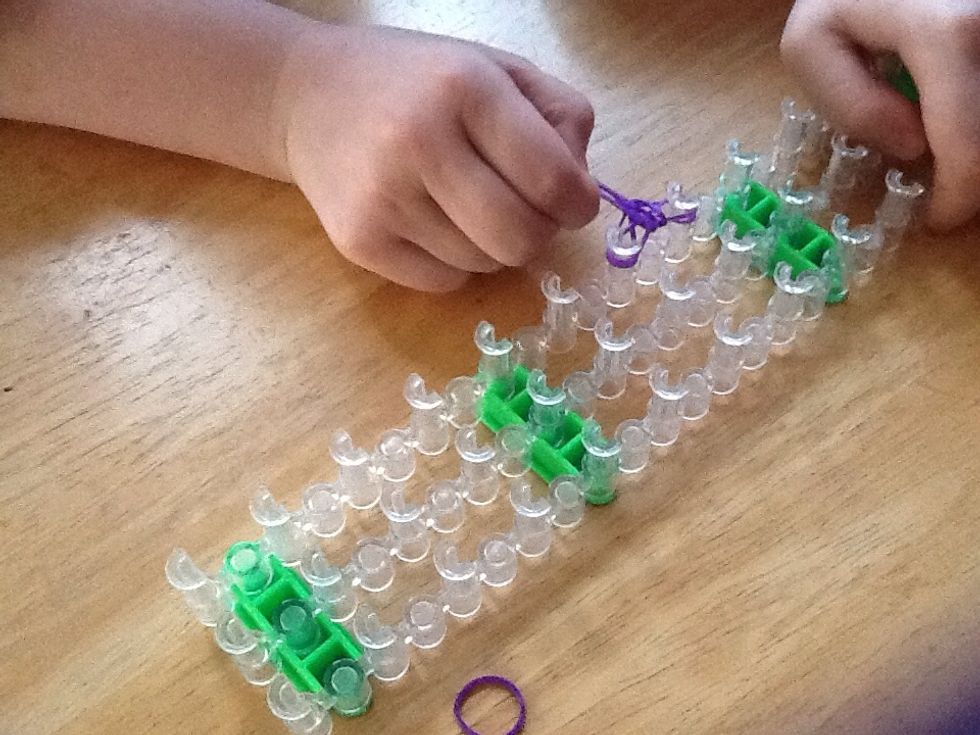 Then pull the bottom to make it longer.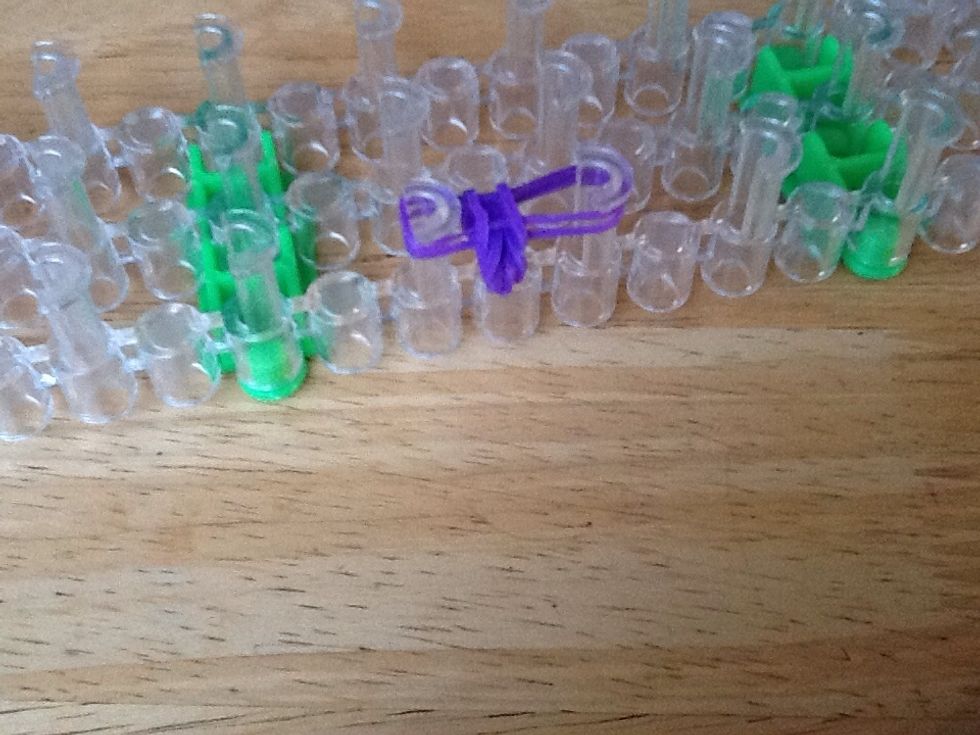 It might look weird at first but don't give up.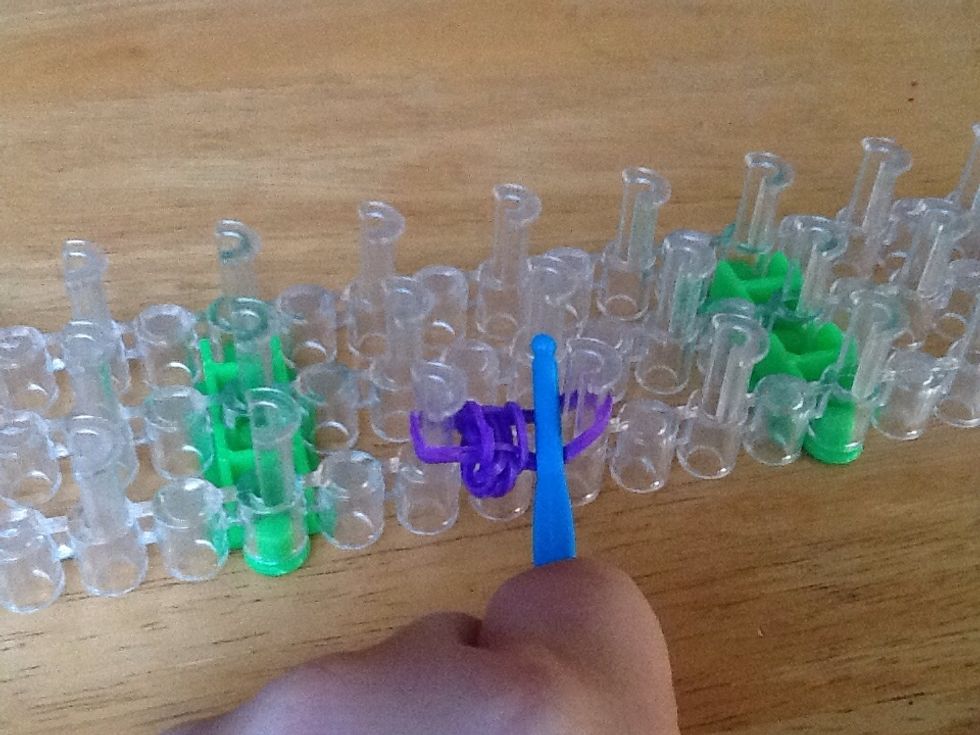 Push it down with the other end of the hook or with your finger.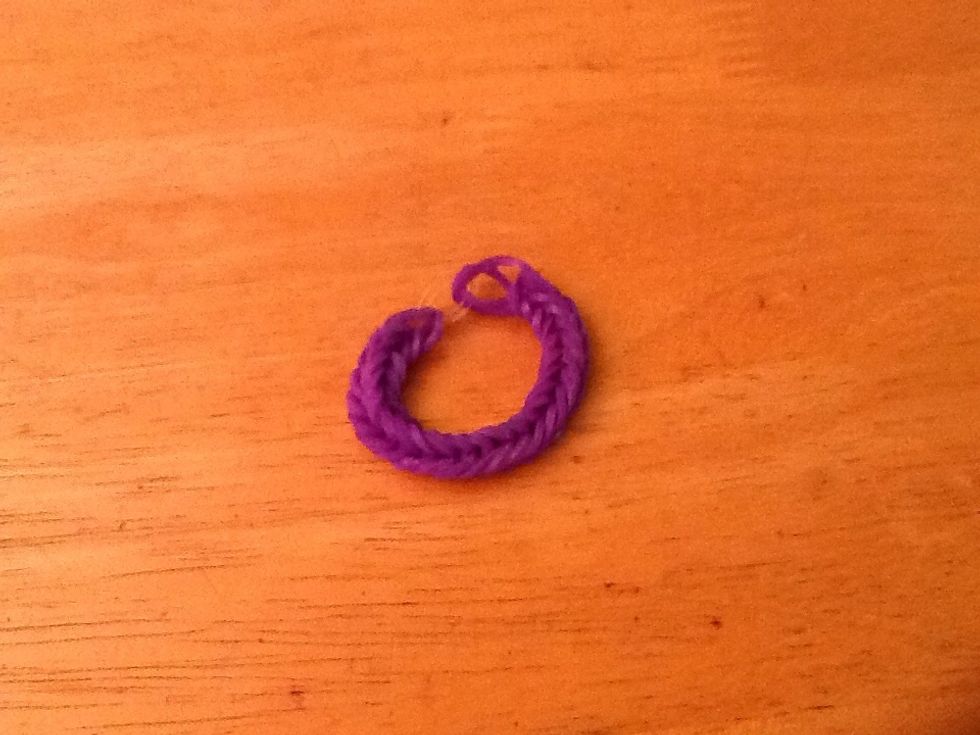 This is what it looks like when your done.
1.0 A loom
1.0 A hook
25.0 Loom bands