Make a Fishtail Bracelet,easy Friendship Bracelets
6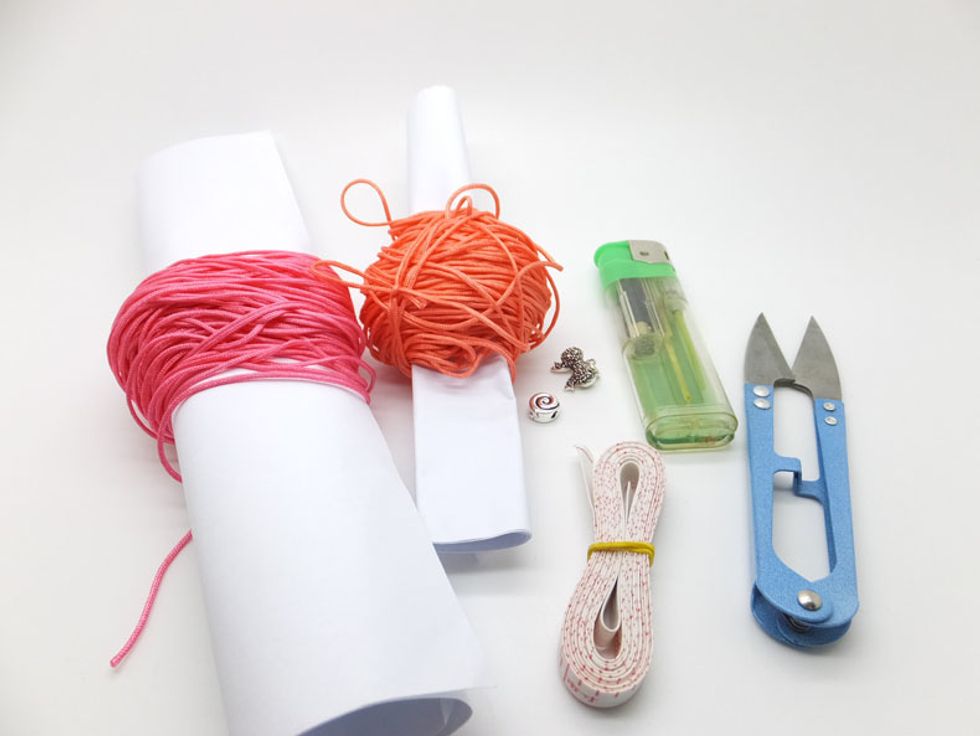 Prepare the Materials: 925 Sterling silver heart-shaped pendant X1 925 Sterling silver flat bead X1 No.72 Orange cord: 1 meters No.72 Pink cord: 2 meters Others:Scissor, Measuring tapes ,lighter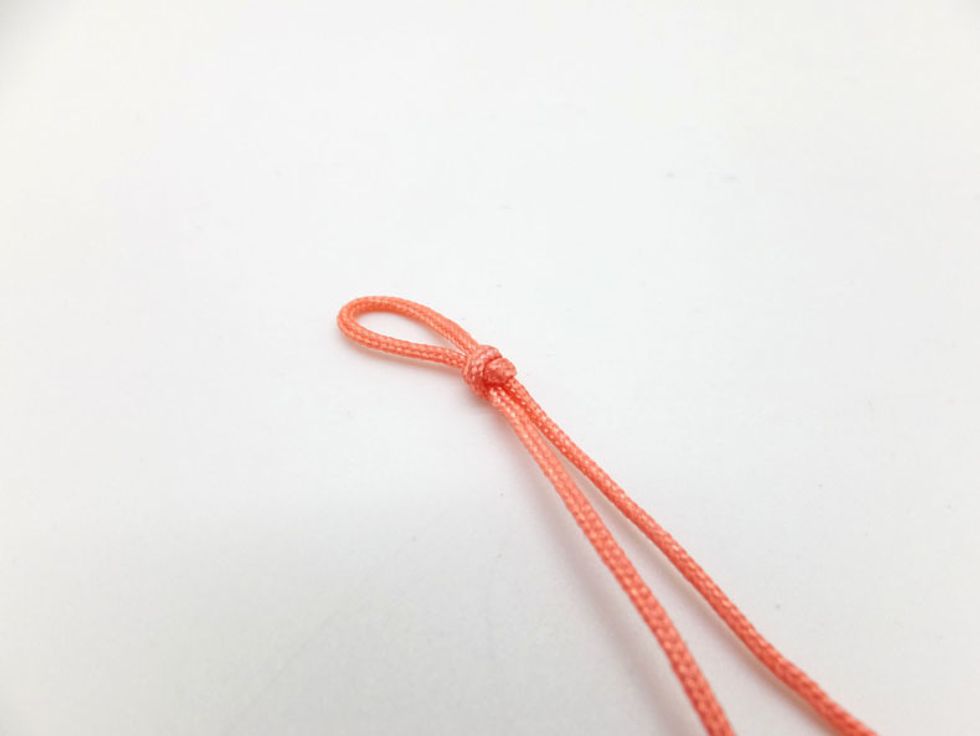 Fold the orange cord in half and tie a double connection knot so that you have a loop.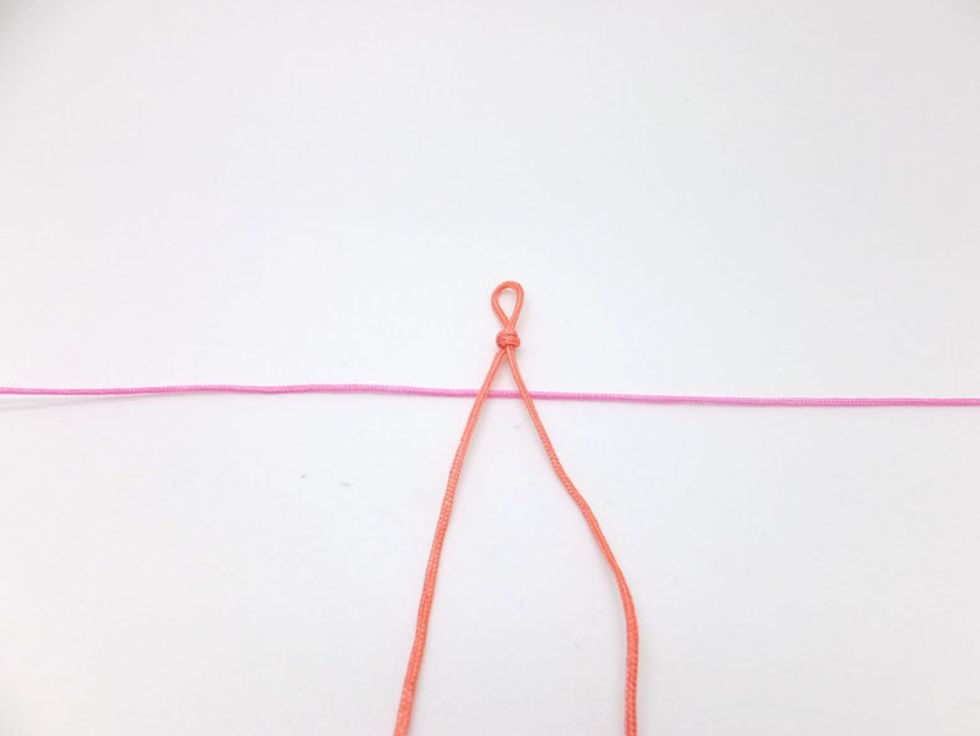 Fold your knotting cord (pink cord) in half to find the center and place it under the knot.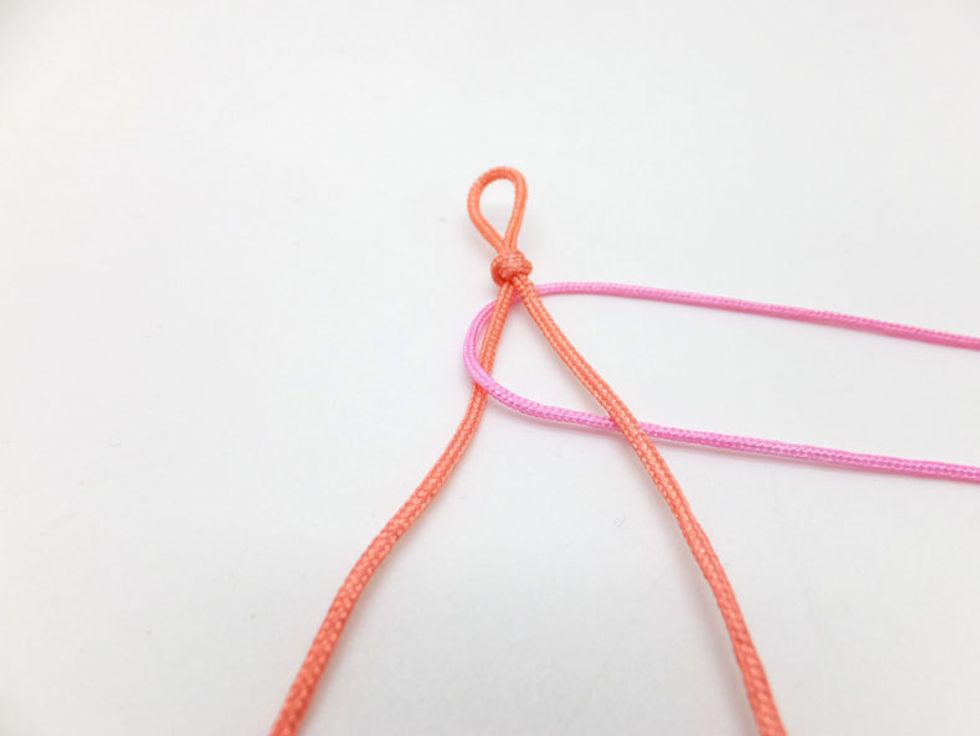 Take the left pink knotting cord and weave it over the left strand of orange cord and then under the right orange cord.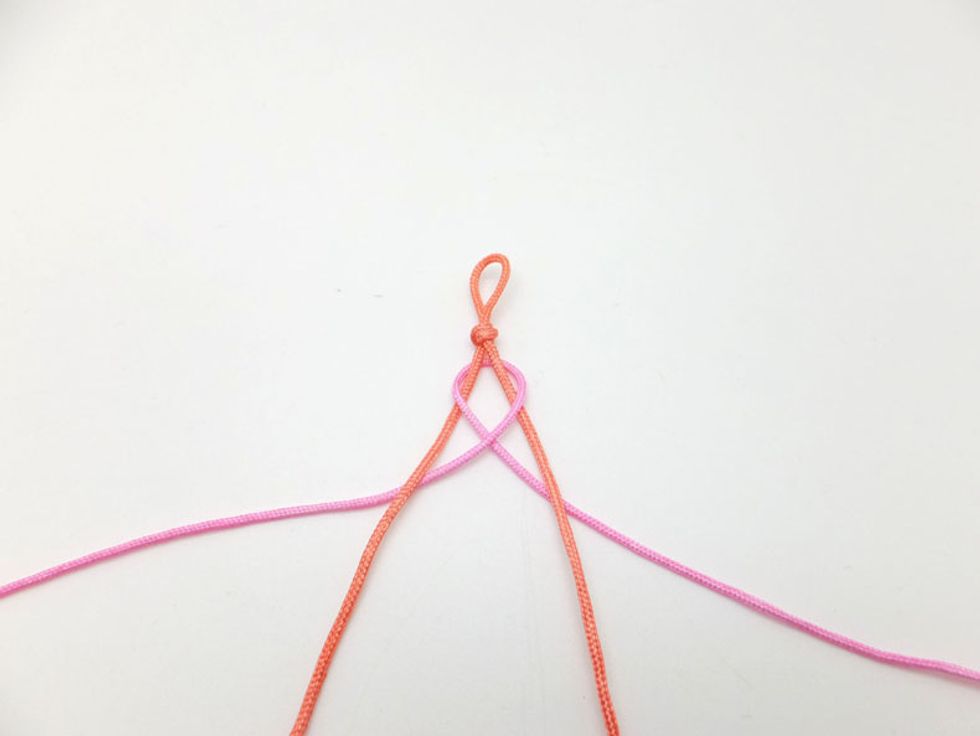 Now, grab the top strand on the right side and weave it over the right orange cord and under the left orange cord.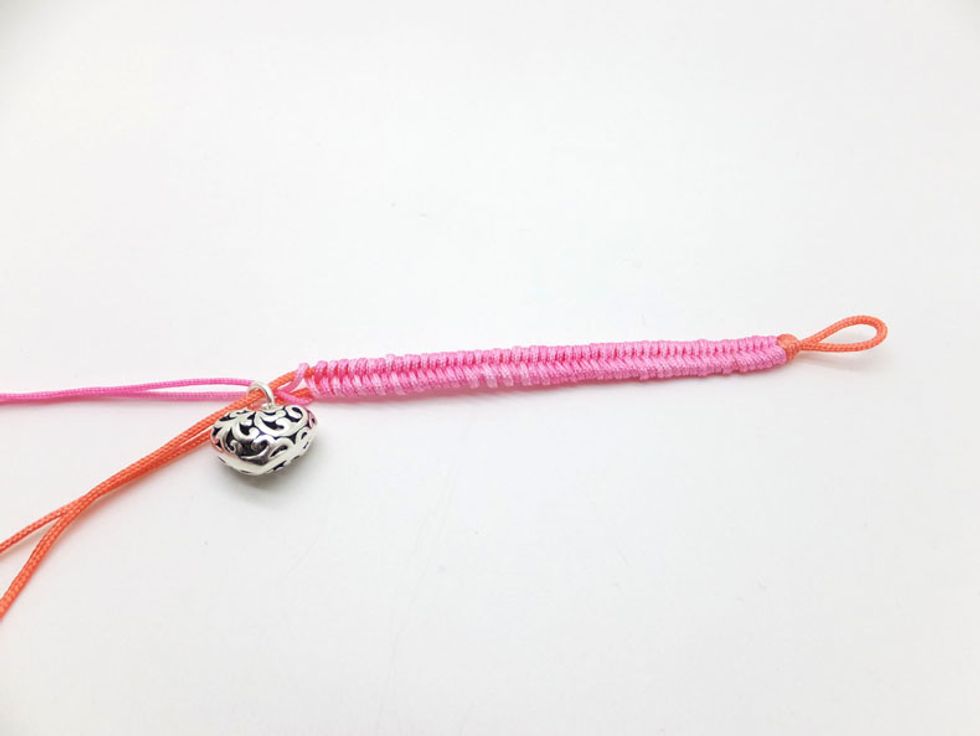 Keep working in the same pattern (over-under-pull, over-under-pull) until you reach the half length of your wrist. Then string a heart-shaped charm pendant.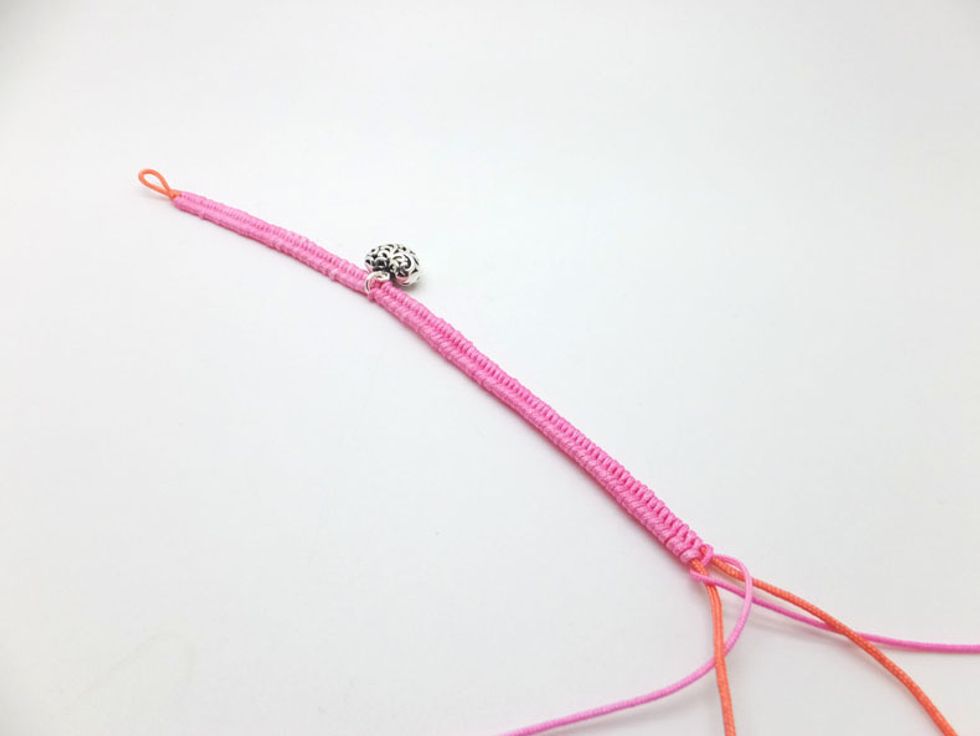 Continue to braid until you reach the desired length.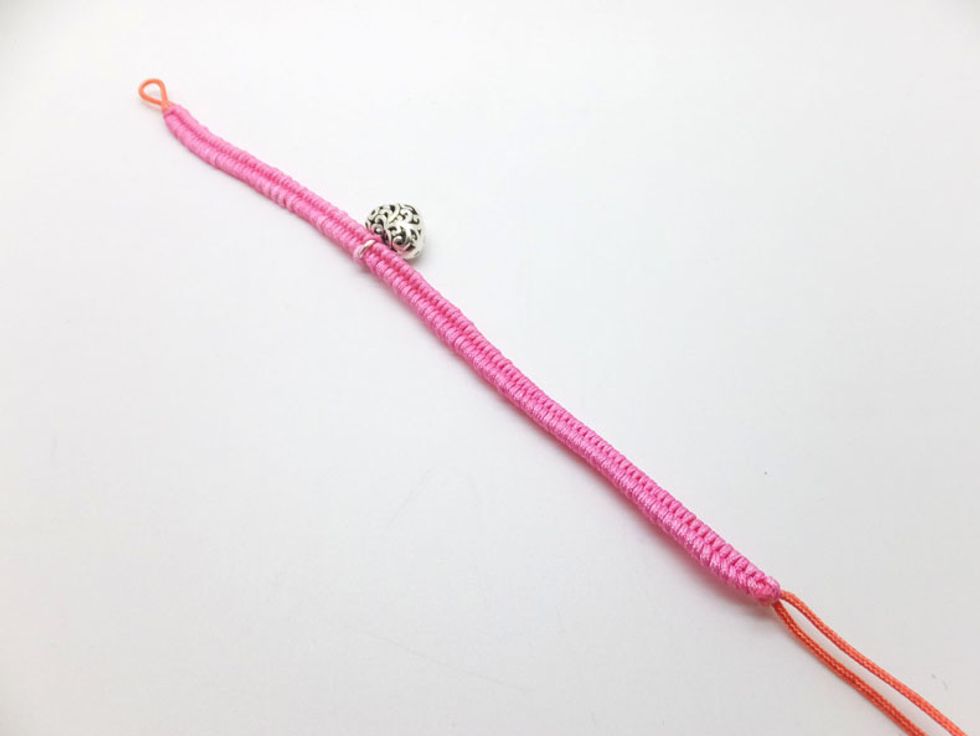 When you get to the end, tie the two strands of knotting cord in a knot at the bottom. And trim the excess cords, burn the tail of cords to ensure that the bracelet will never be slipped off.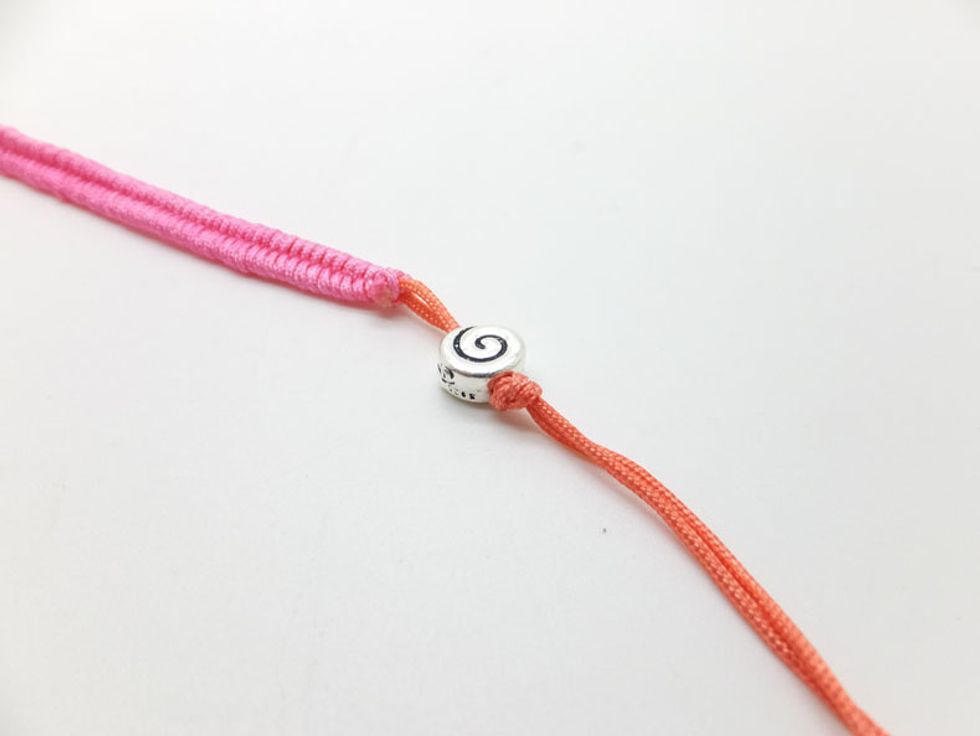 Tie an overhand knot after string the silver flat bead.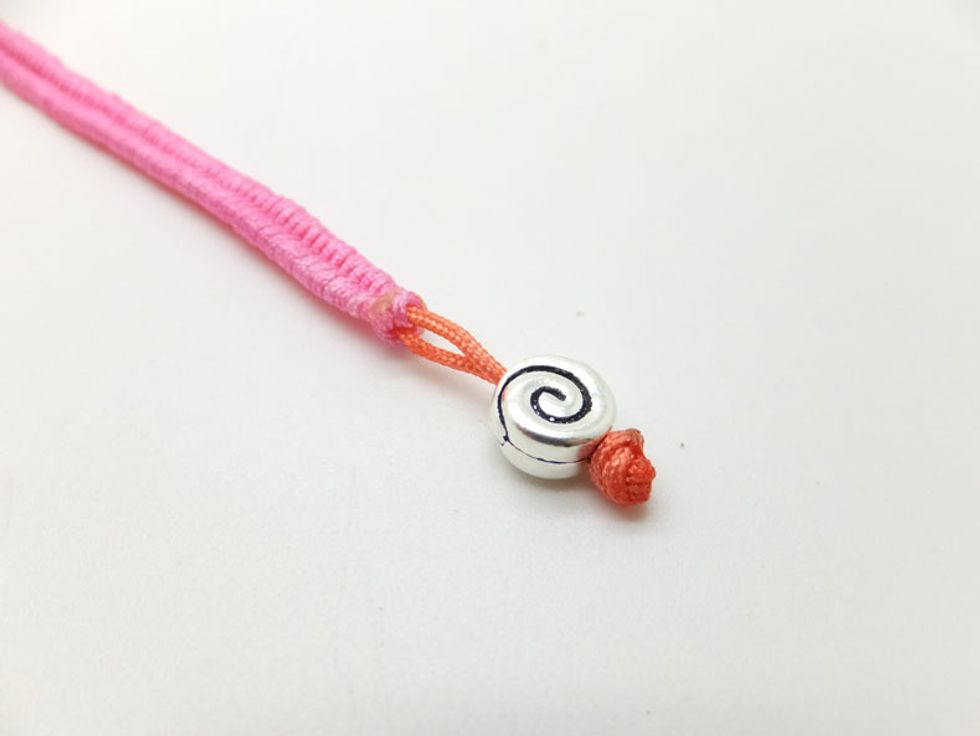 Trim the excess cords and burn the tail of cords.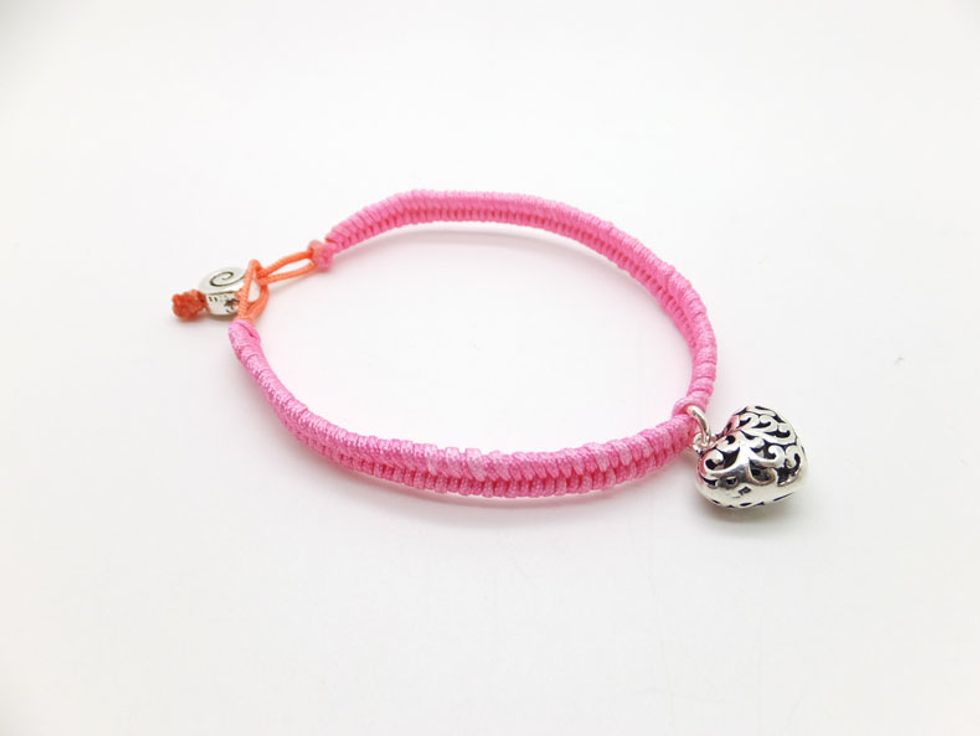 Done it!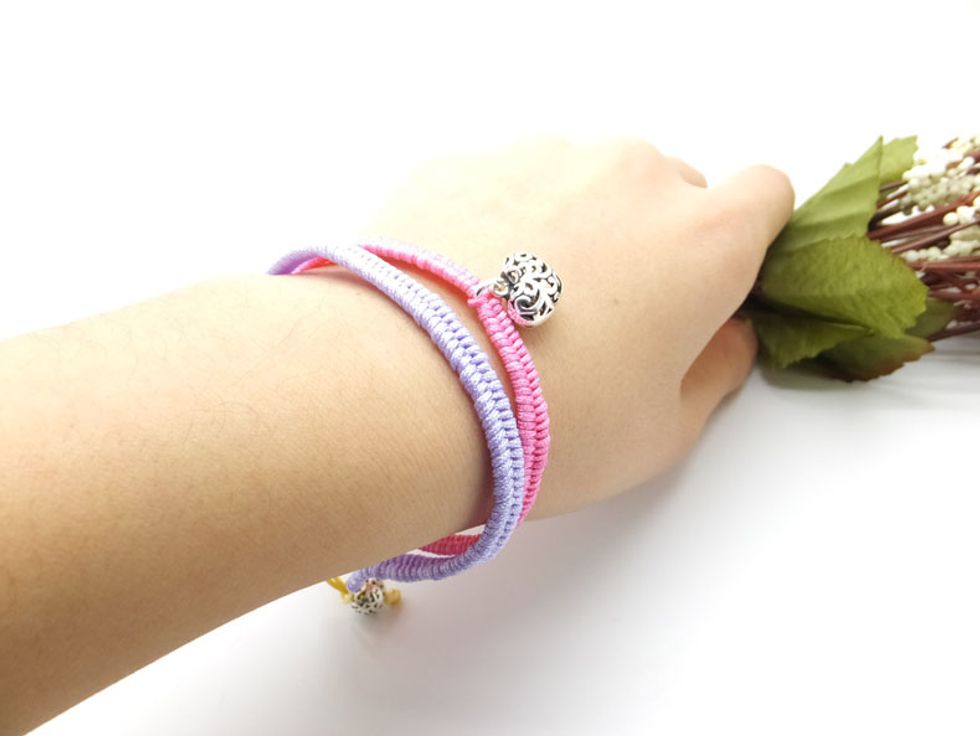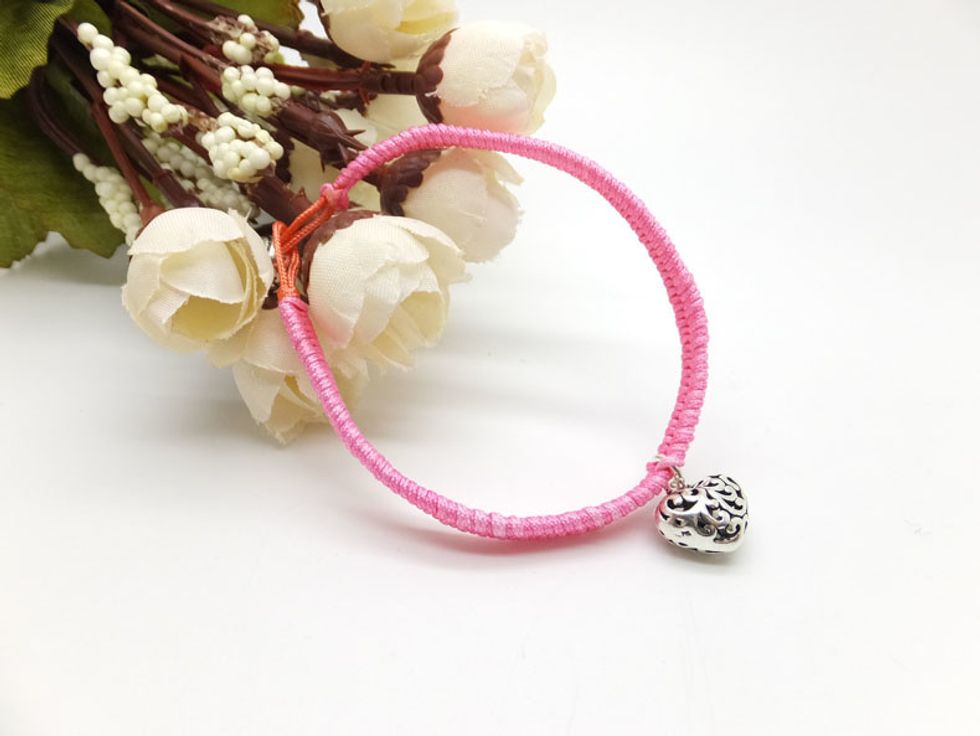 The creator of this guide has not included tools