Make a Fishtail Bracelet Without the Loom!
Take two markers and secure them together with rubber bands. You could also use your fingers but I think it's way easier this way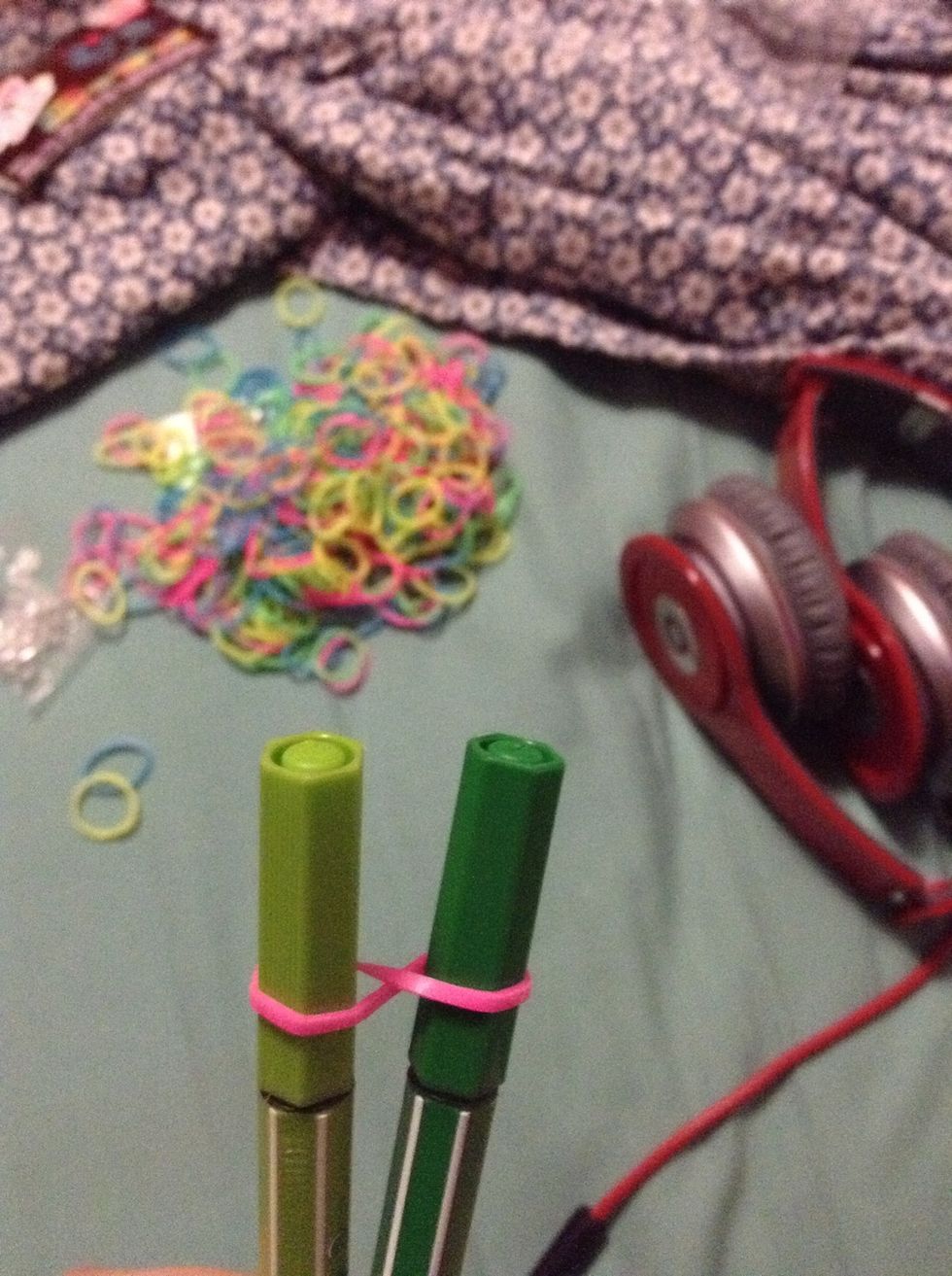 Take a rubber band and make an infinity sign. This is the only one you'll need to do this with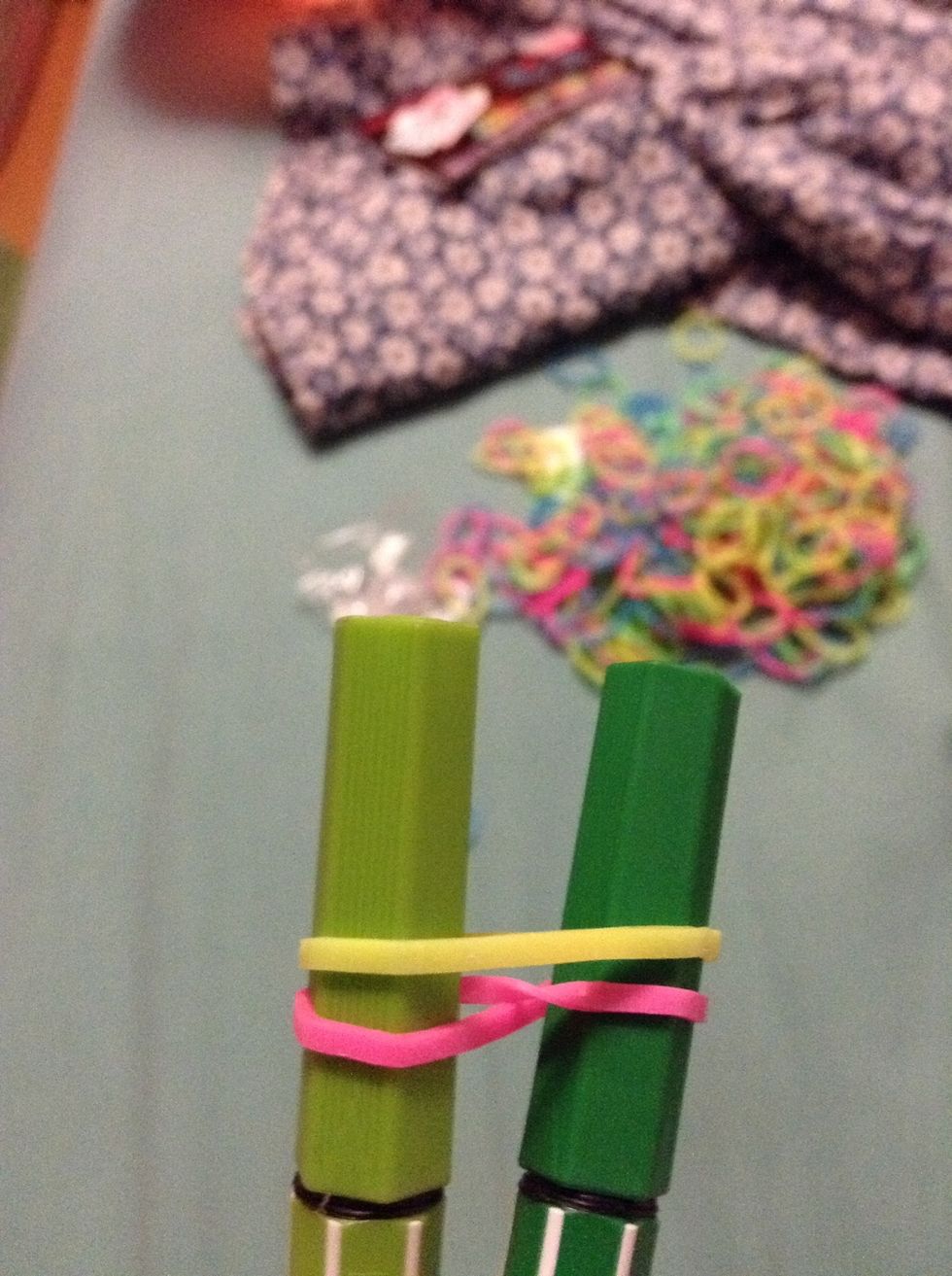 Put a second rubber band on top
Add a third one!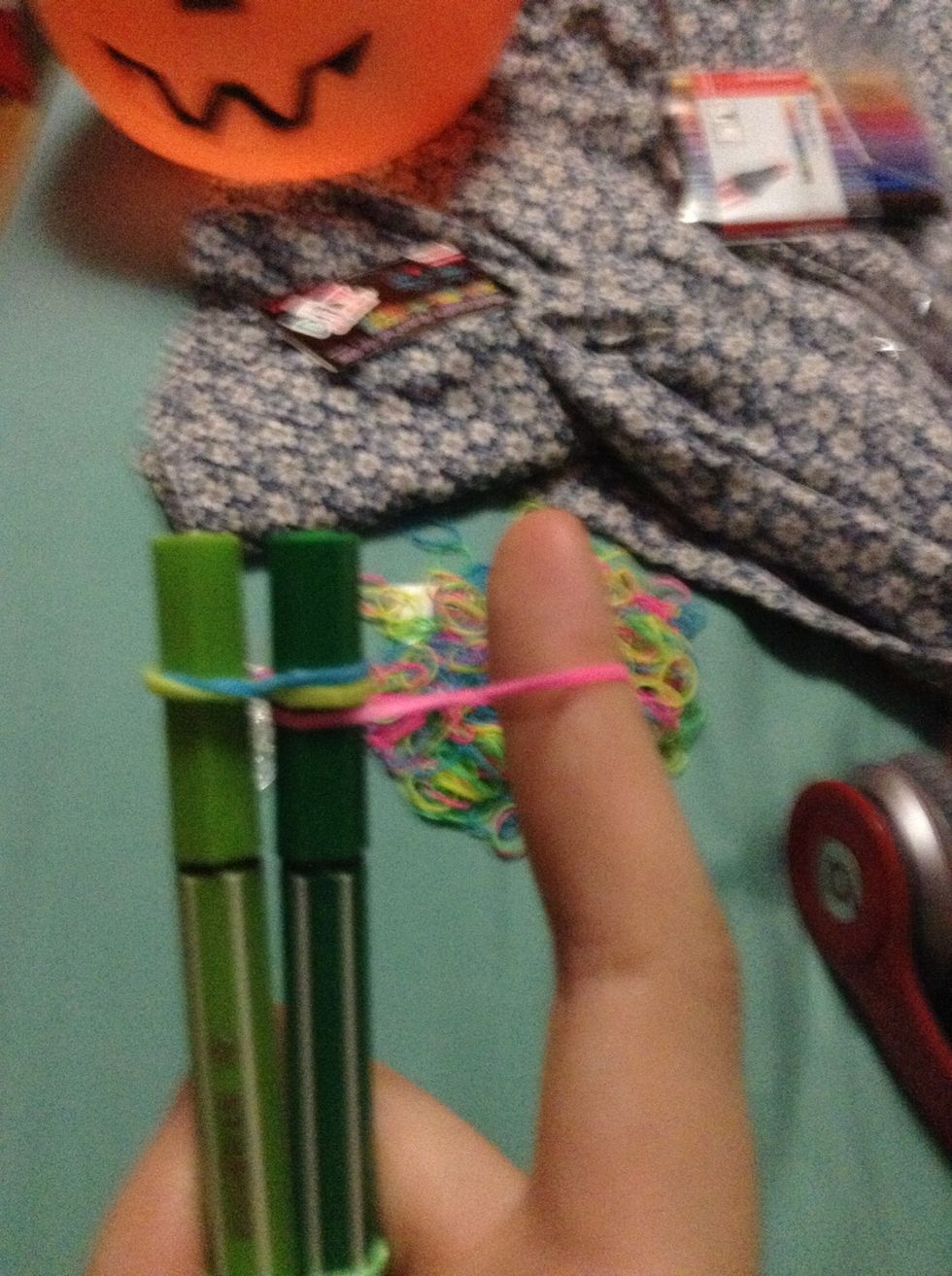 Now take the bottom one and drag it to the side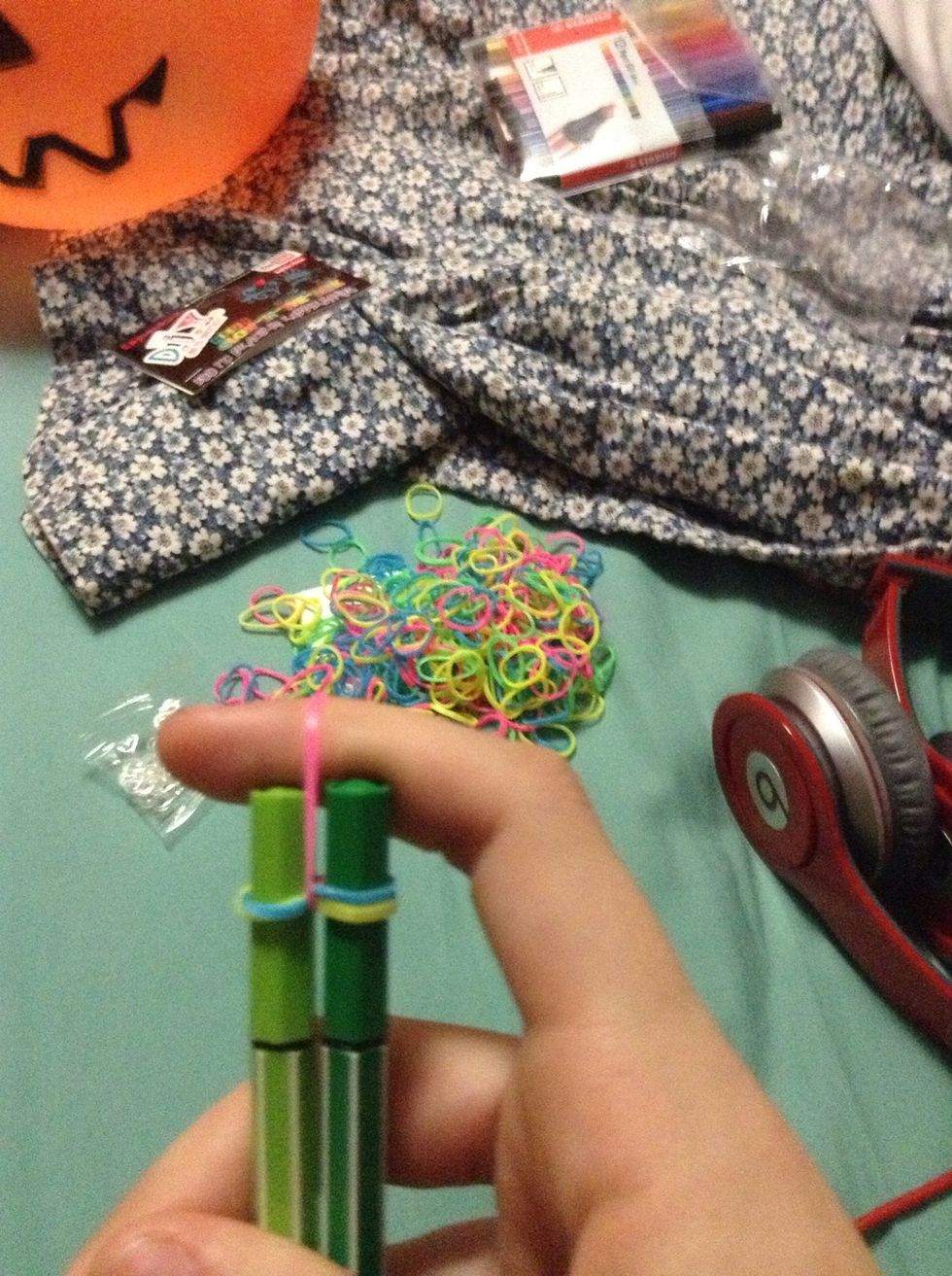 Put it on top and then do the same with the other side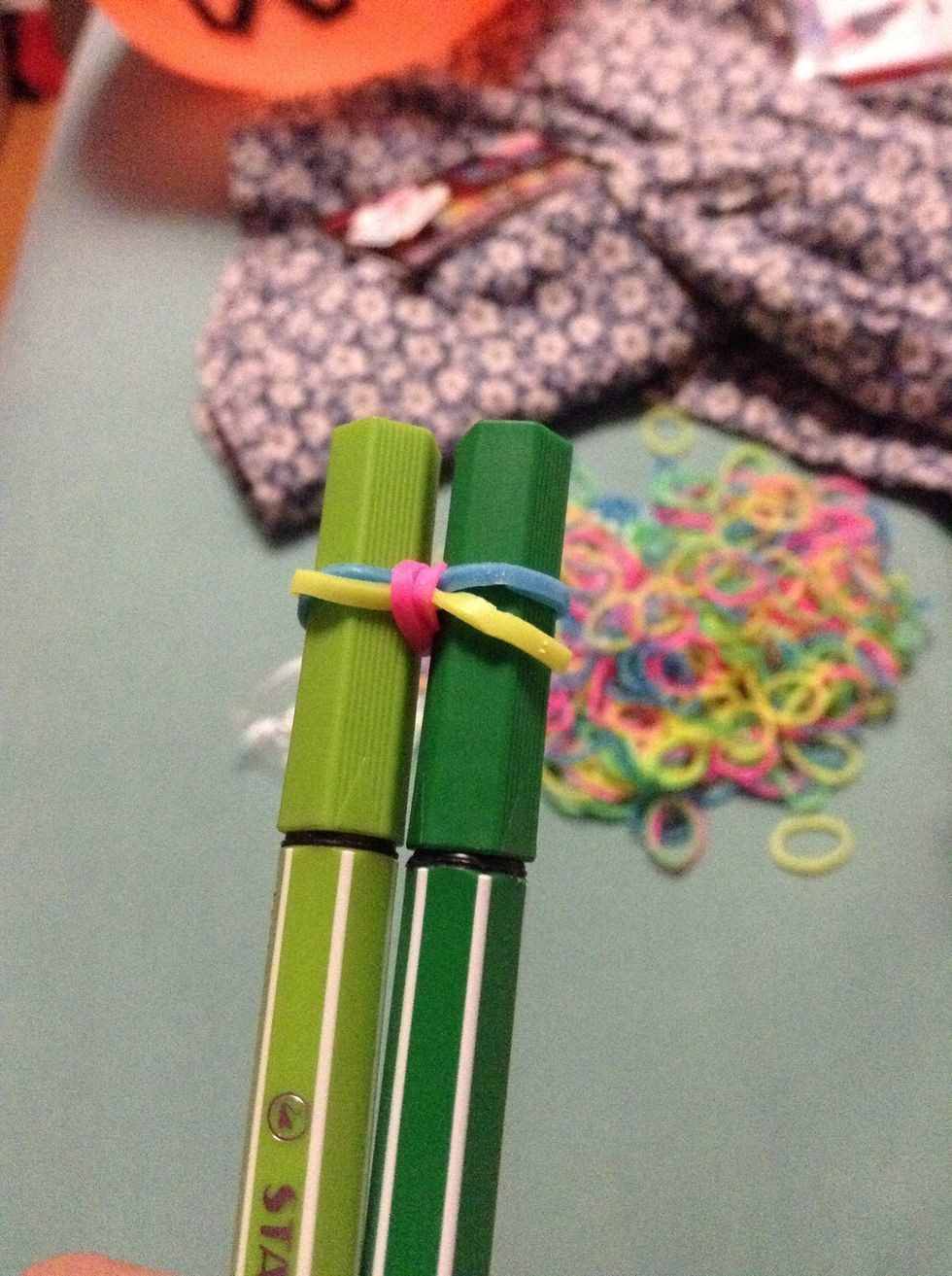 It's way easier than it looks! You're just bringing the sides to the middle.
Add another band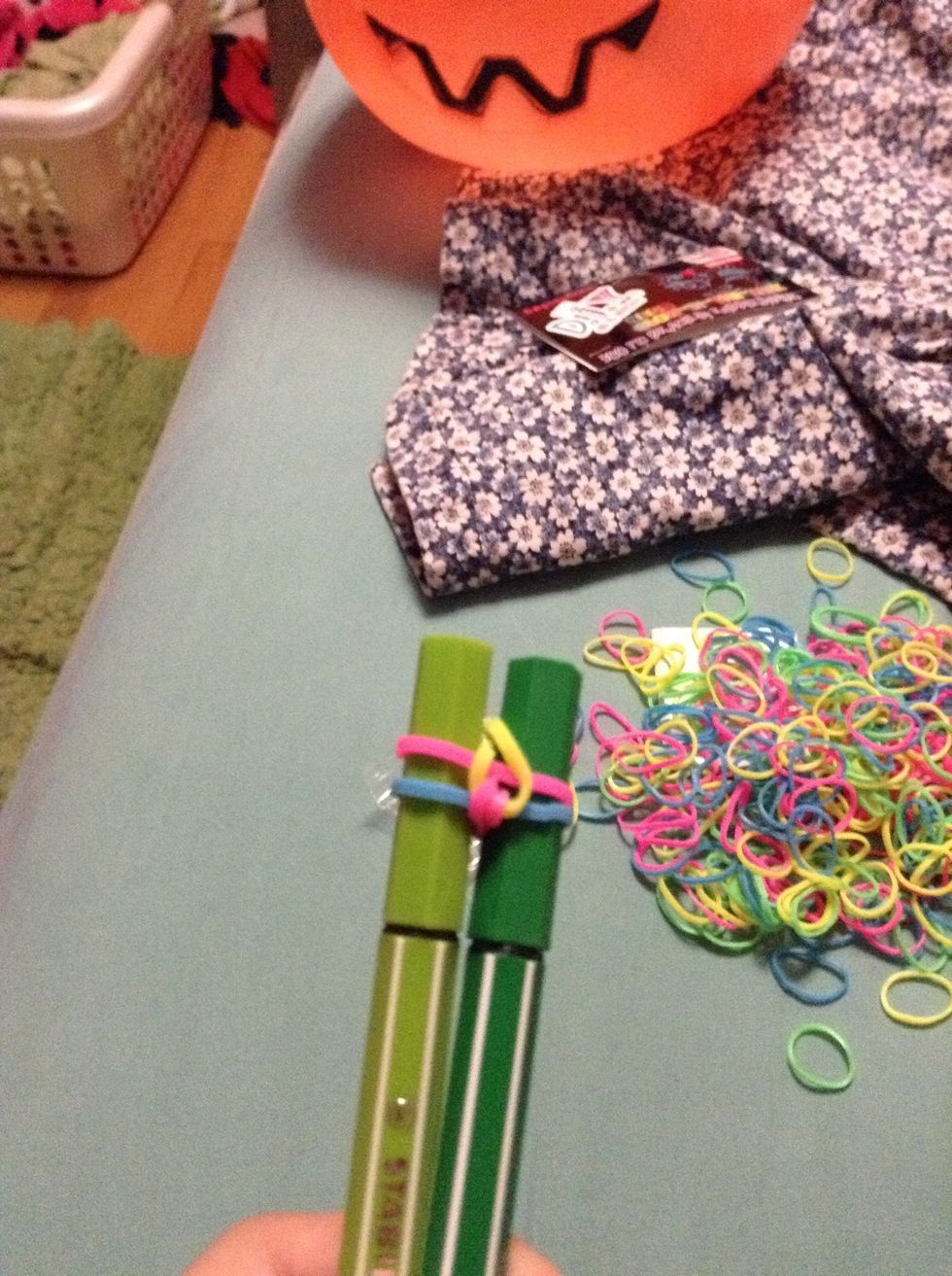 Bring the two sides from the bottom one to the middle again. You'll repeat this step every time you add another band
I brought another to the middle and you can start to see the fishtail!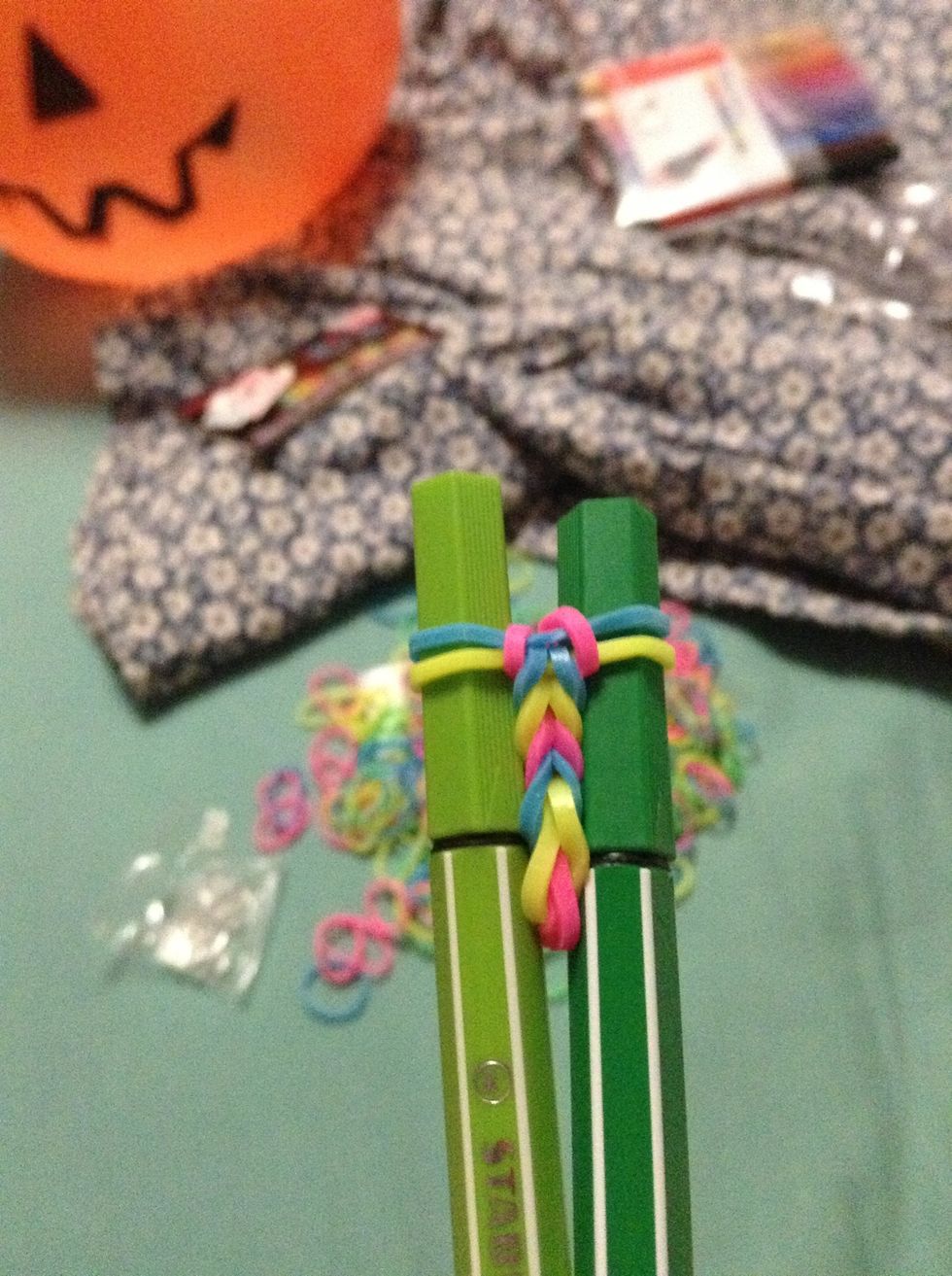 See the fishtail??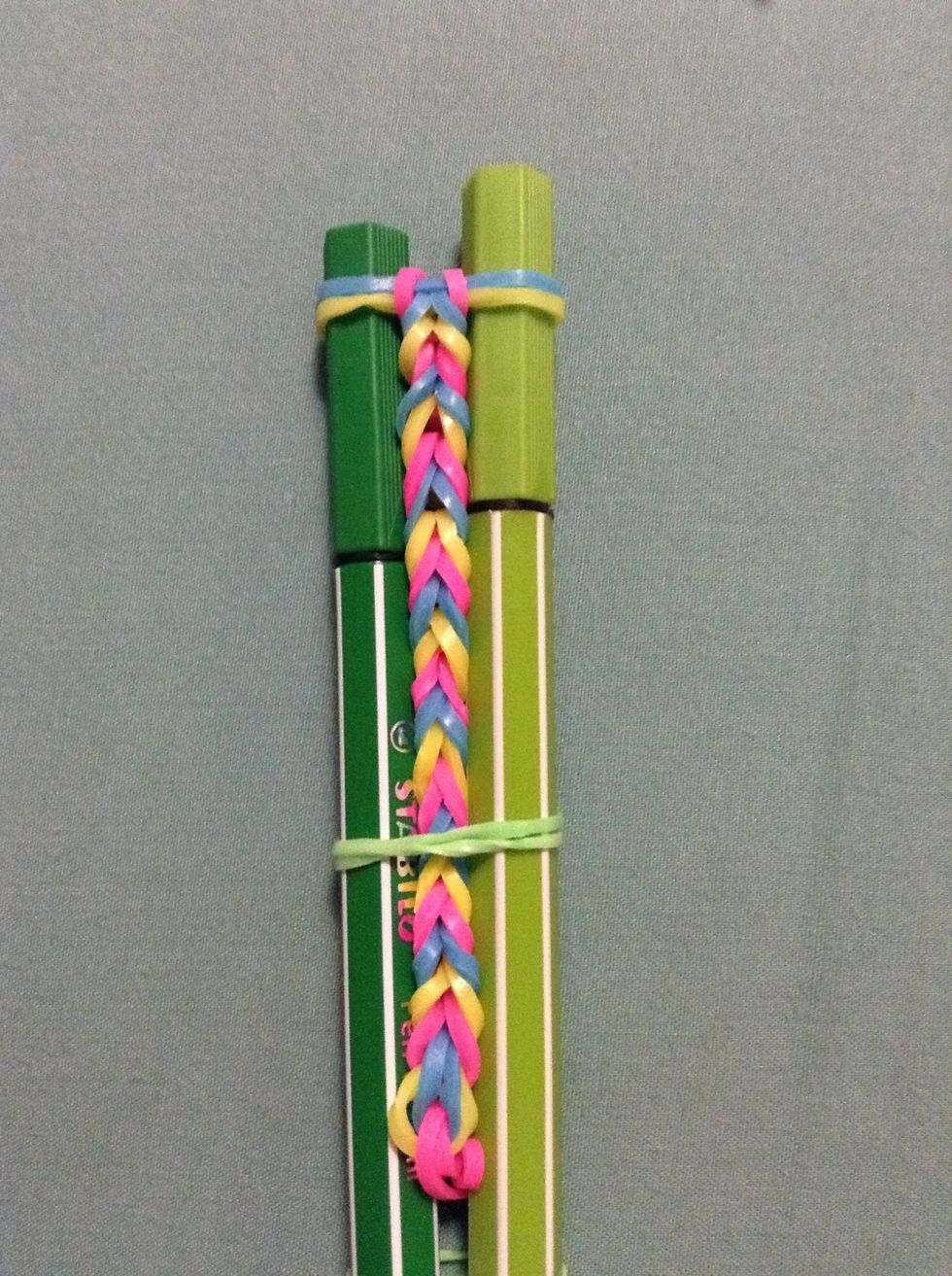 Once yours is about this length, you're ready to add the c/s clip!
Just clip it on there!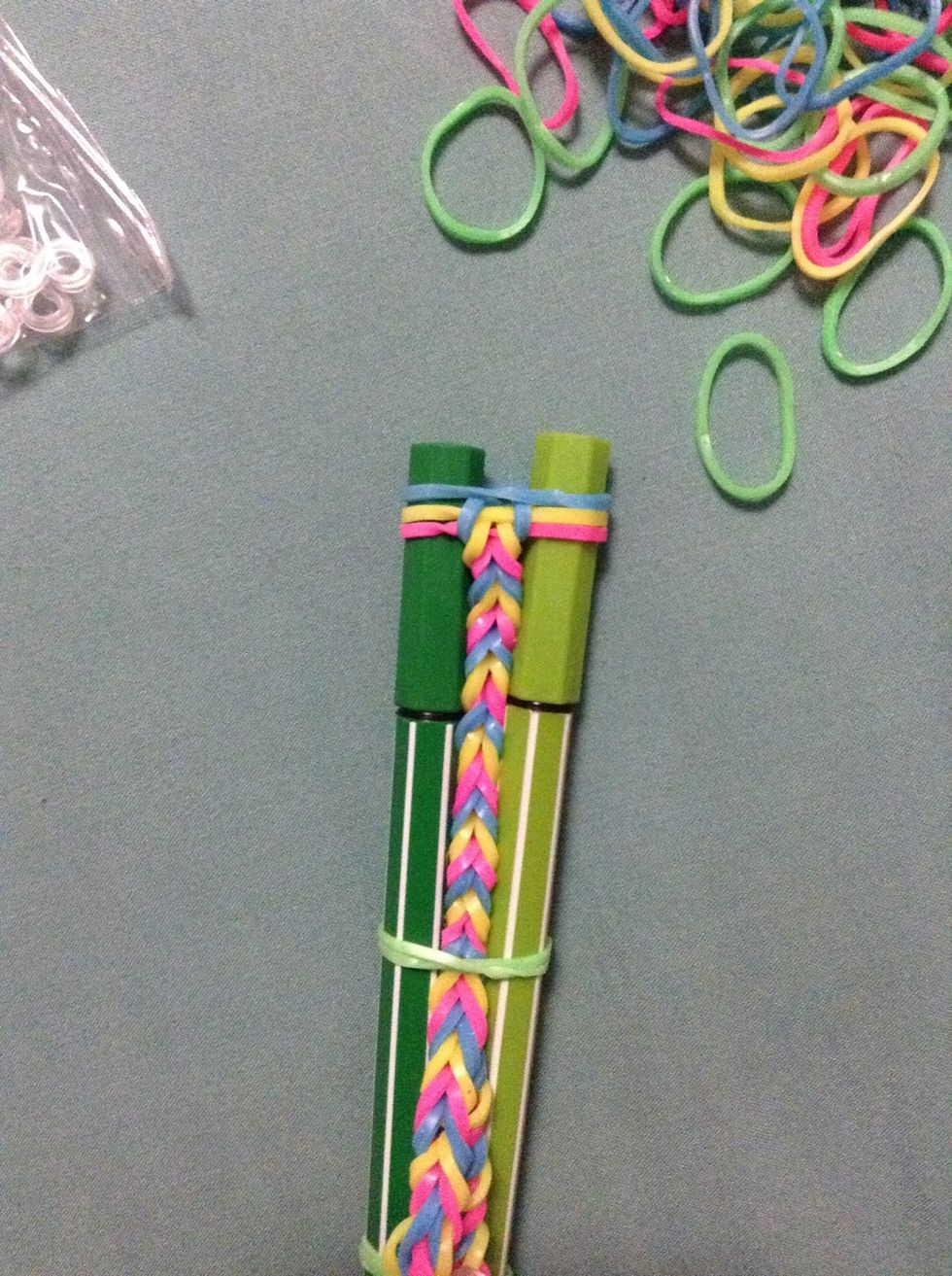 When yours is long enough ( mine is not ) you're going to bring all of the bands go the middle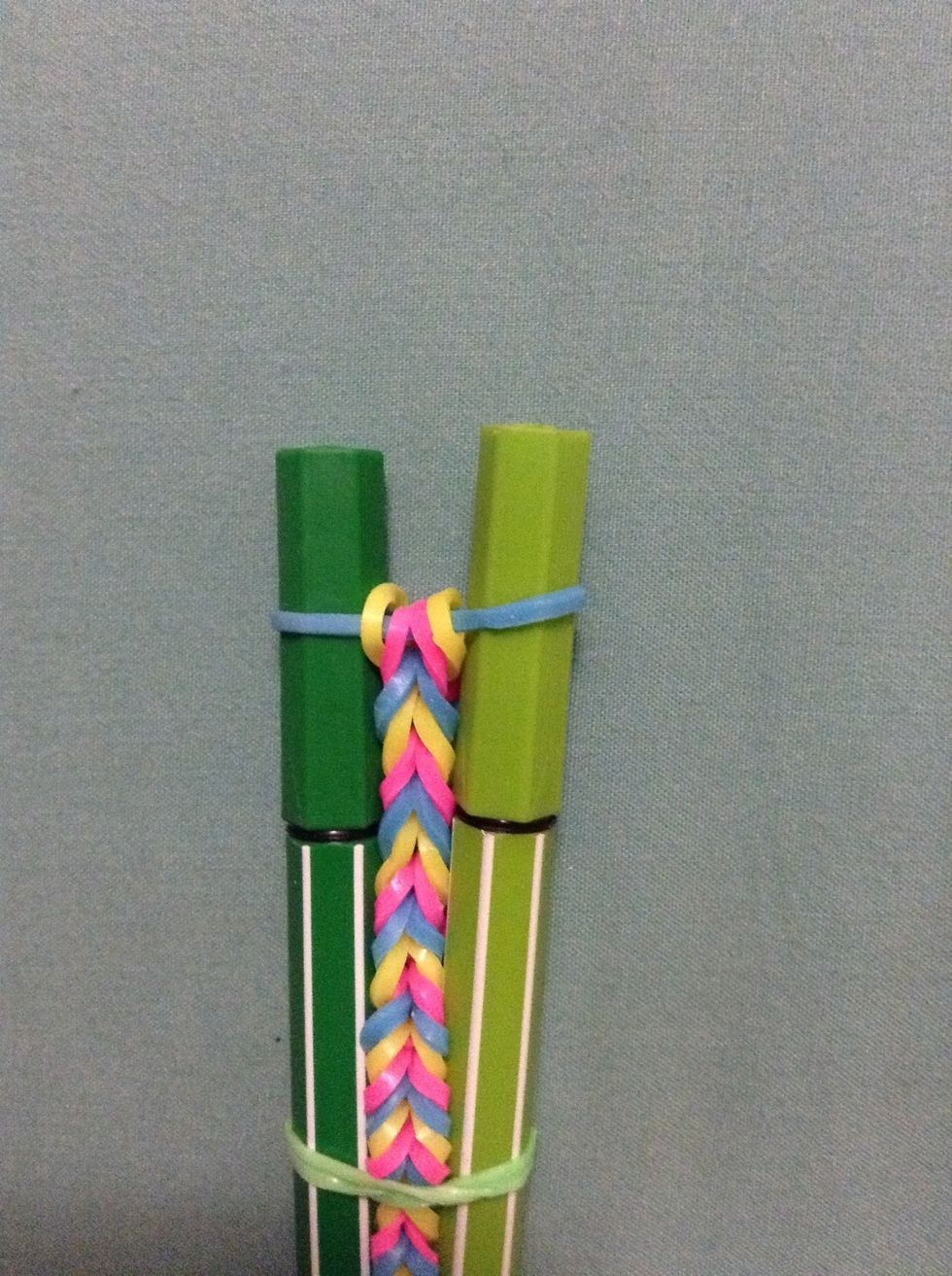 This next one is tricky. When you take the last one off, attach it to the c/s clip
And you're finished!! Make it longer depending on your wrist size!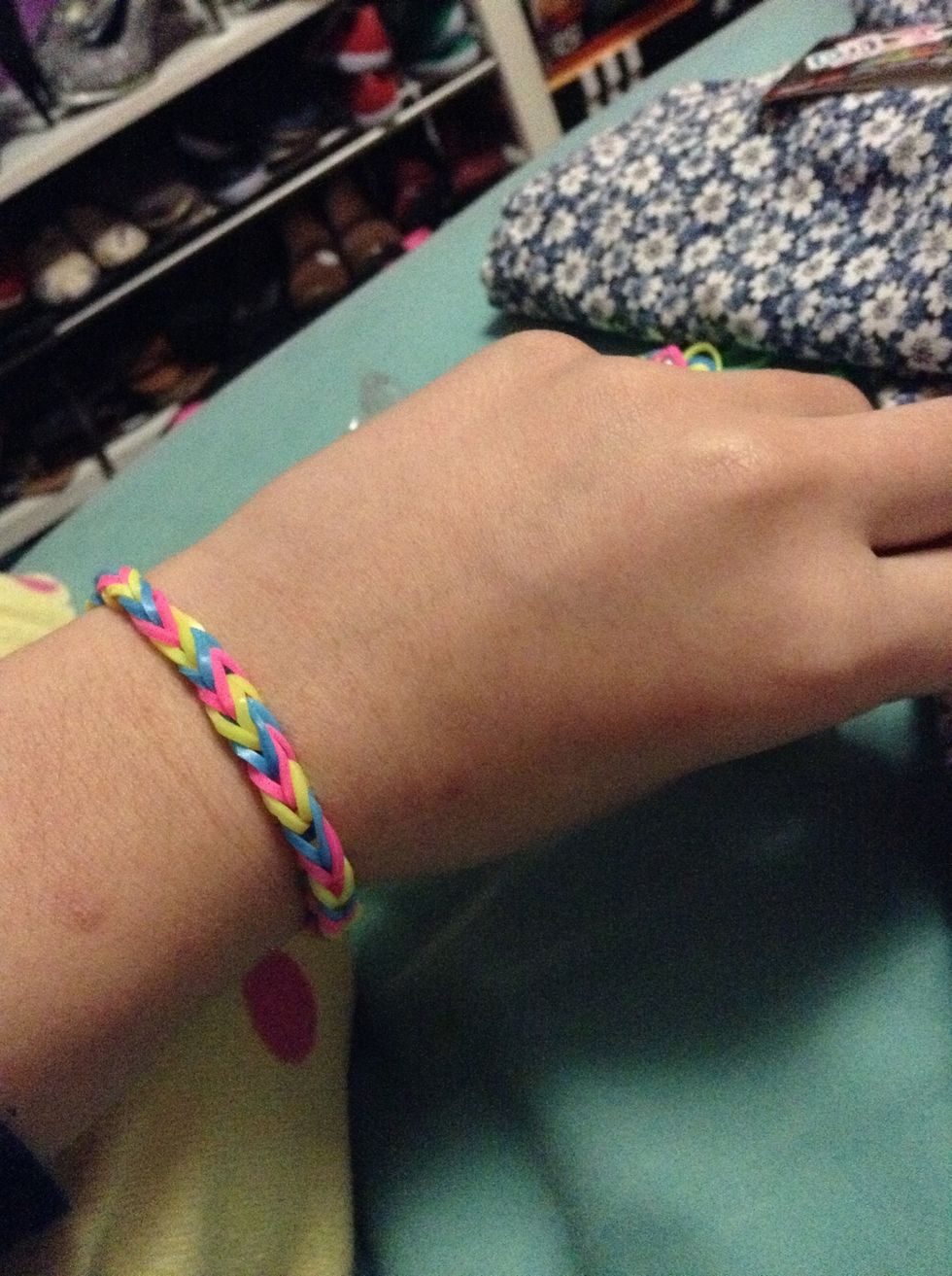 Hope this helped you!! Enjoy your bracelets!
Loom rubber bands
C or s clips
2 markers ( optional )