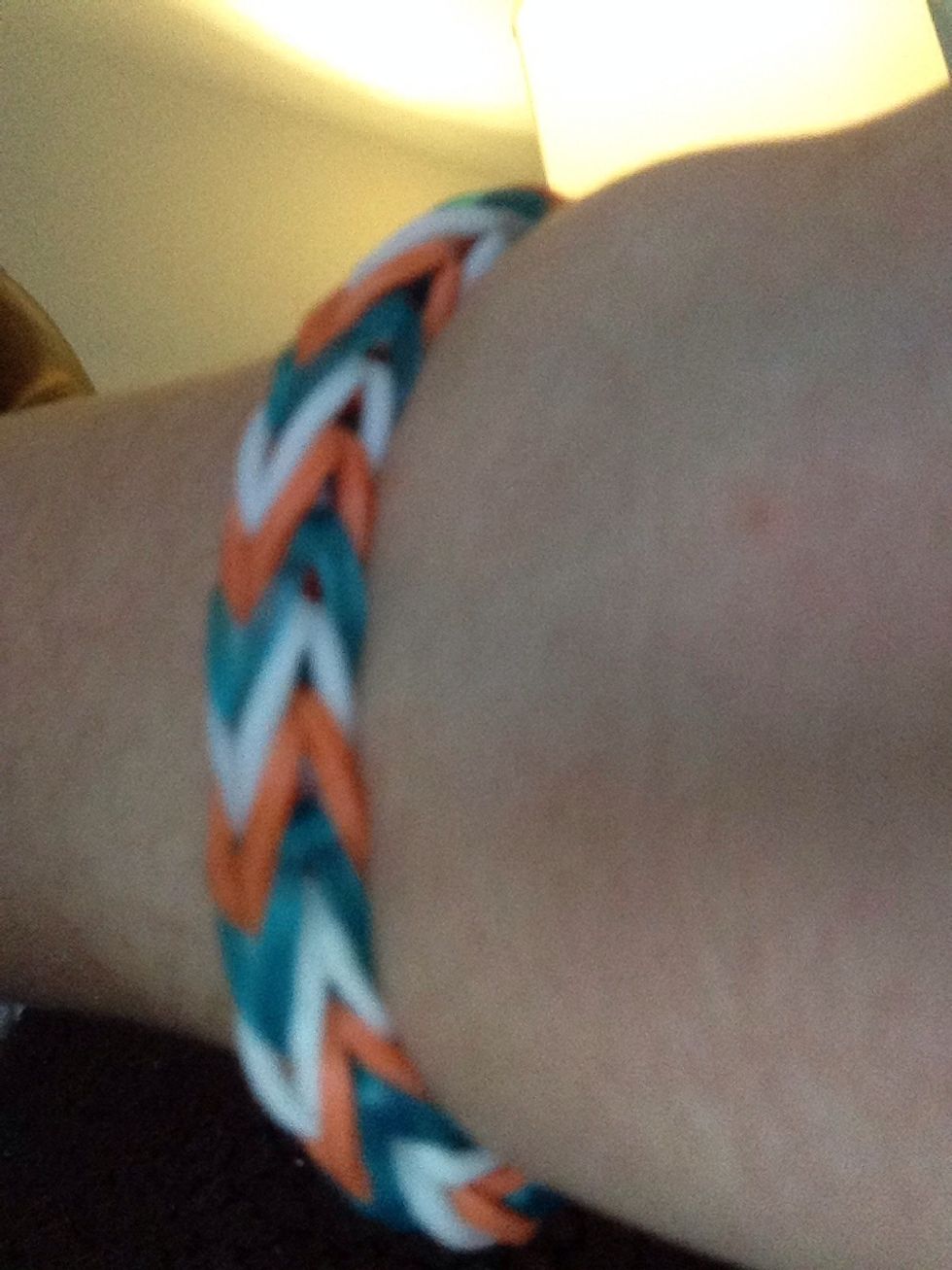 This is how the fishtail should look like at the end.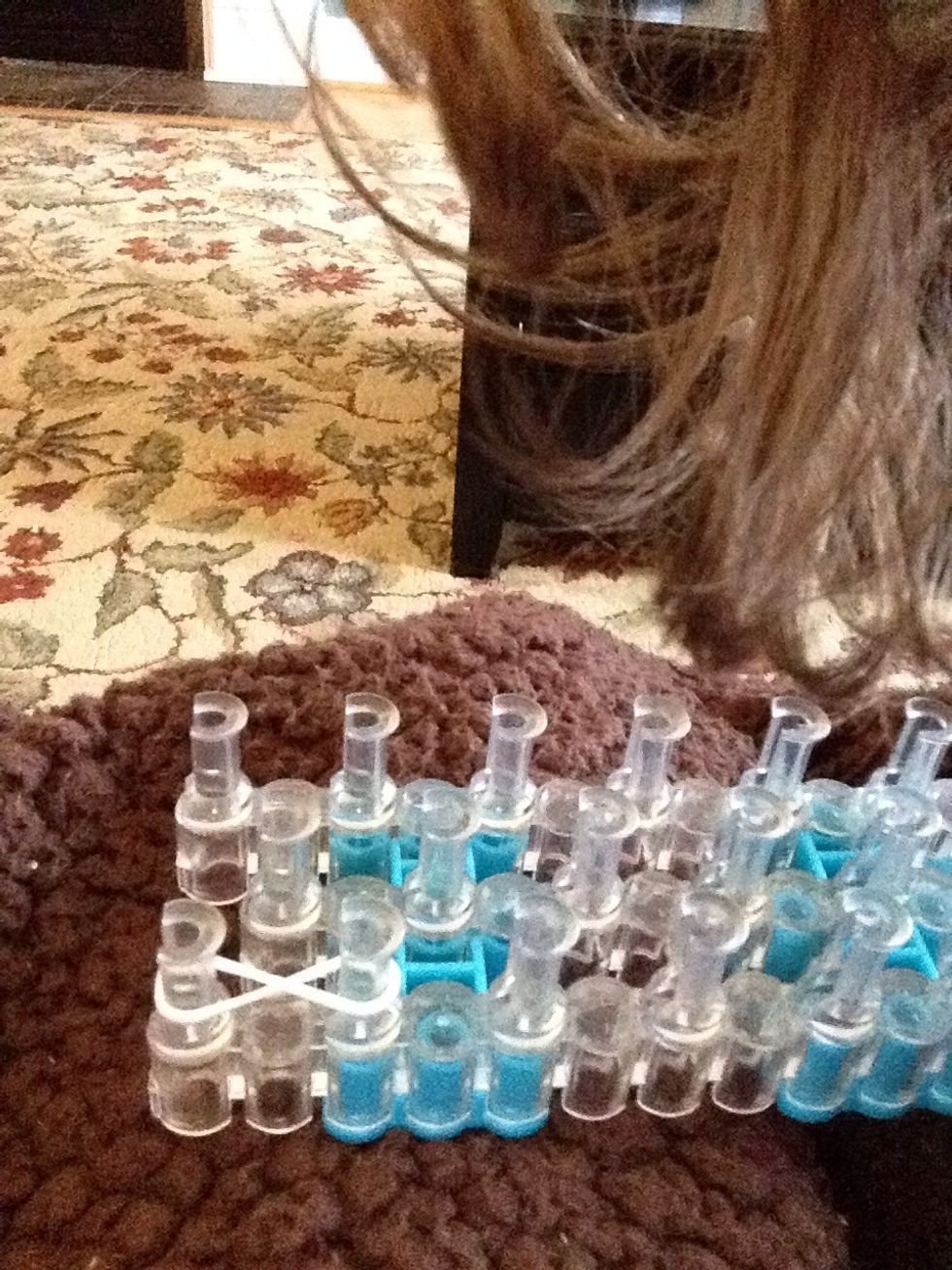 This is the first step twist the band and put it on to pegs.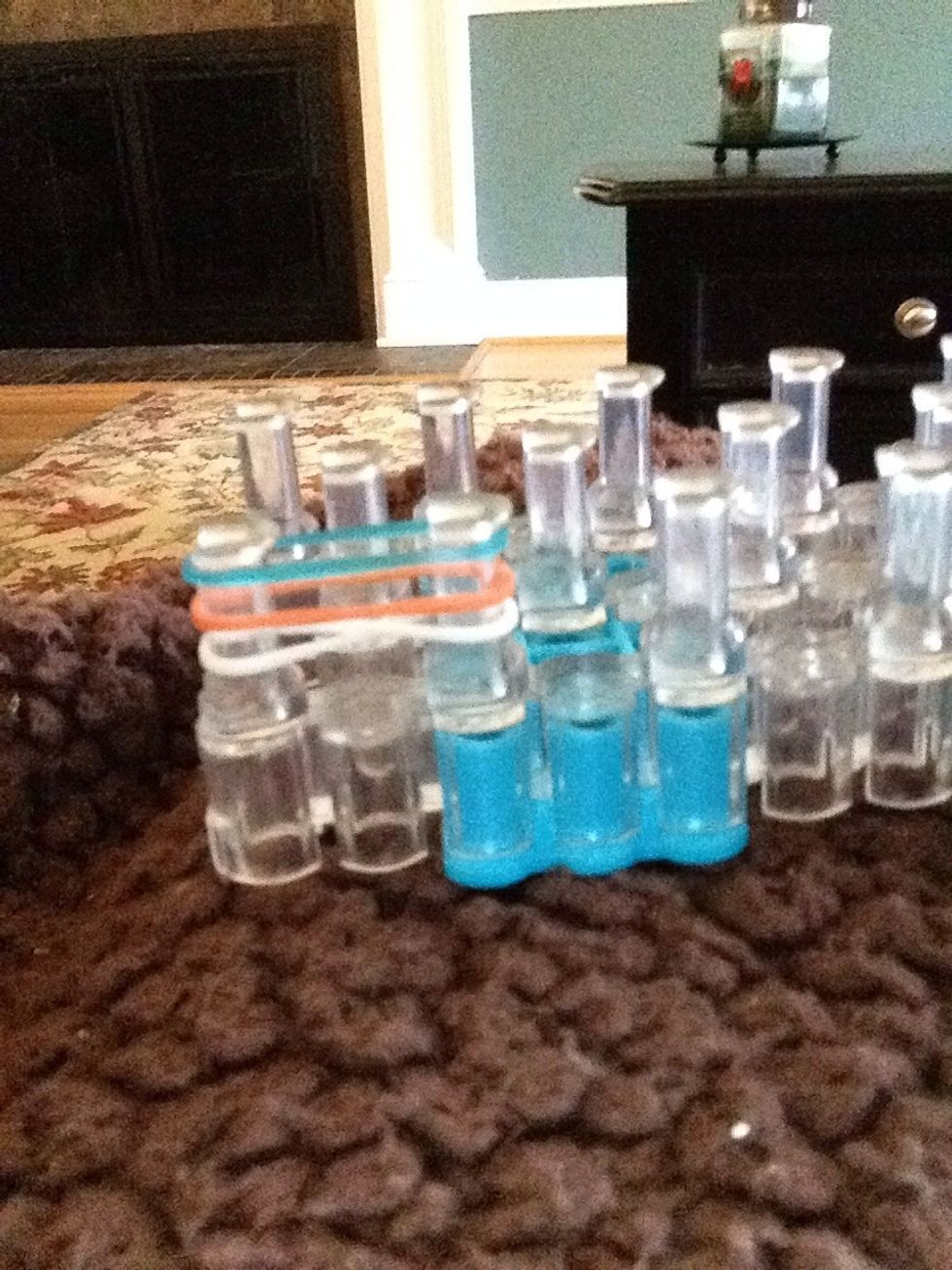 Then put to two different color bands on the top of the twisted band.
Then pull the bottom one up over the others.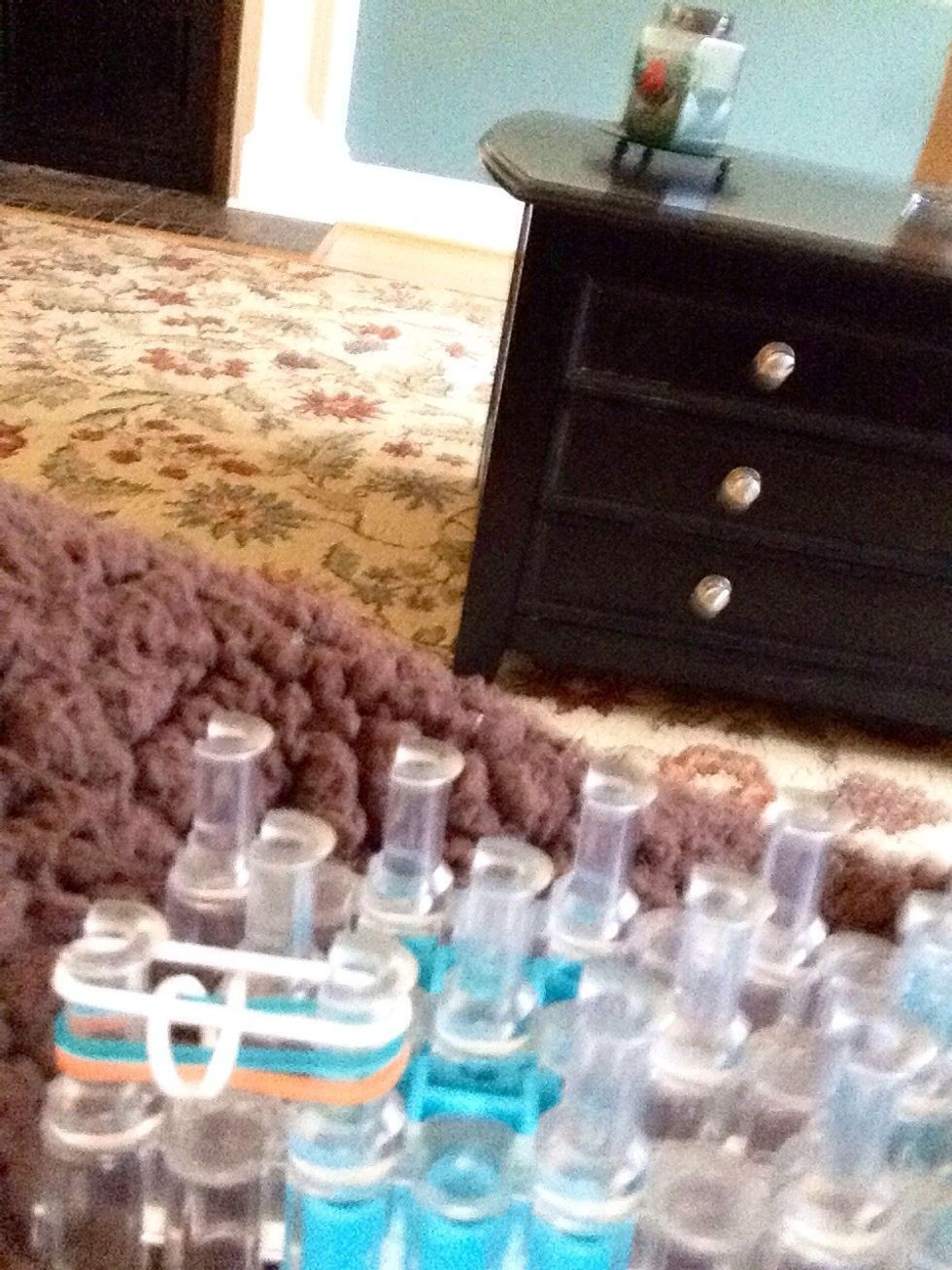 Then put another band on the top and make it the same color of the pulled band.
Then keep doing the same steps over and over again.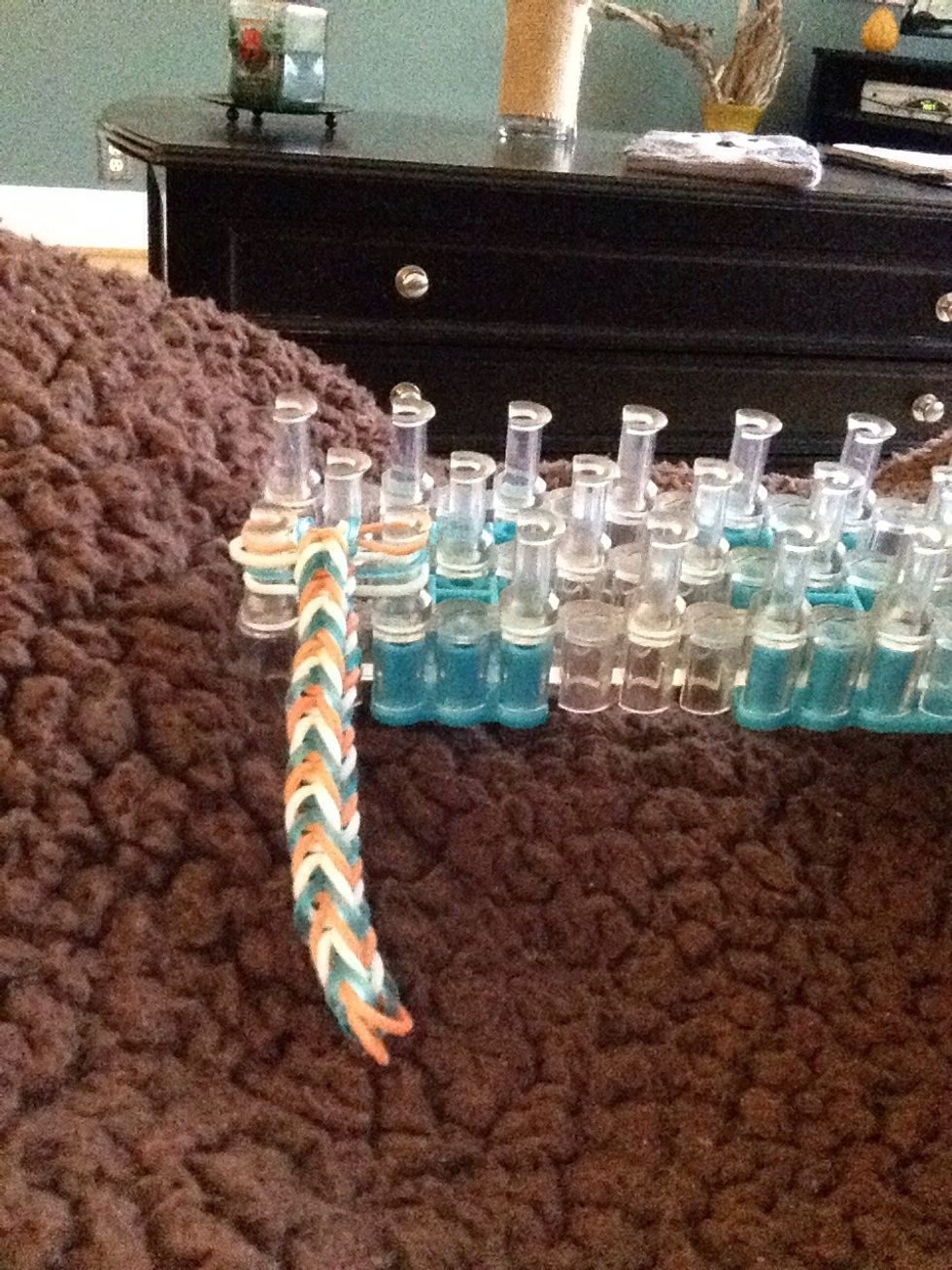 This is what it should look like when you are ready to take it off.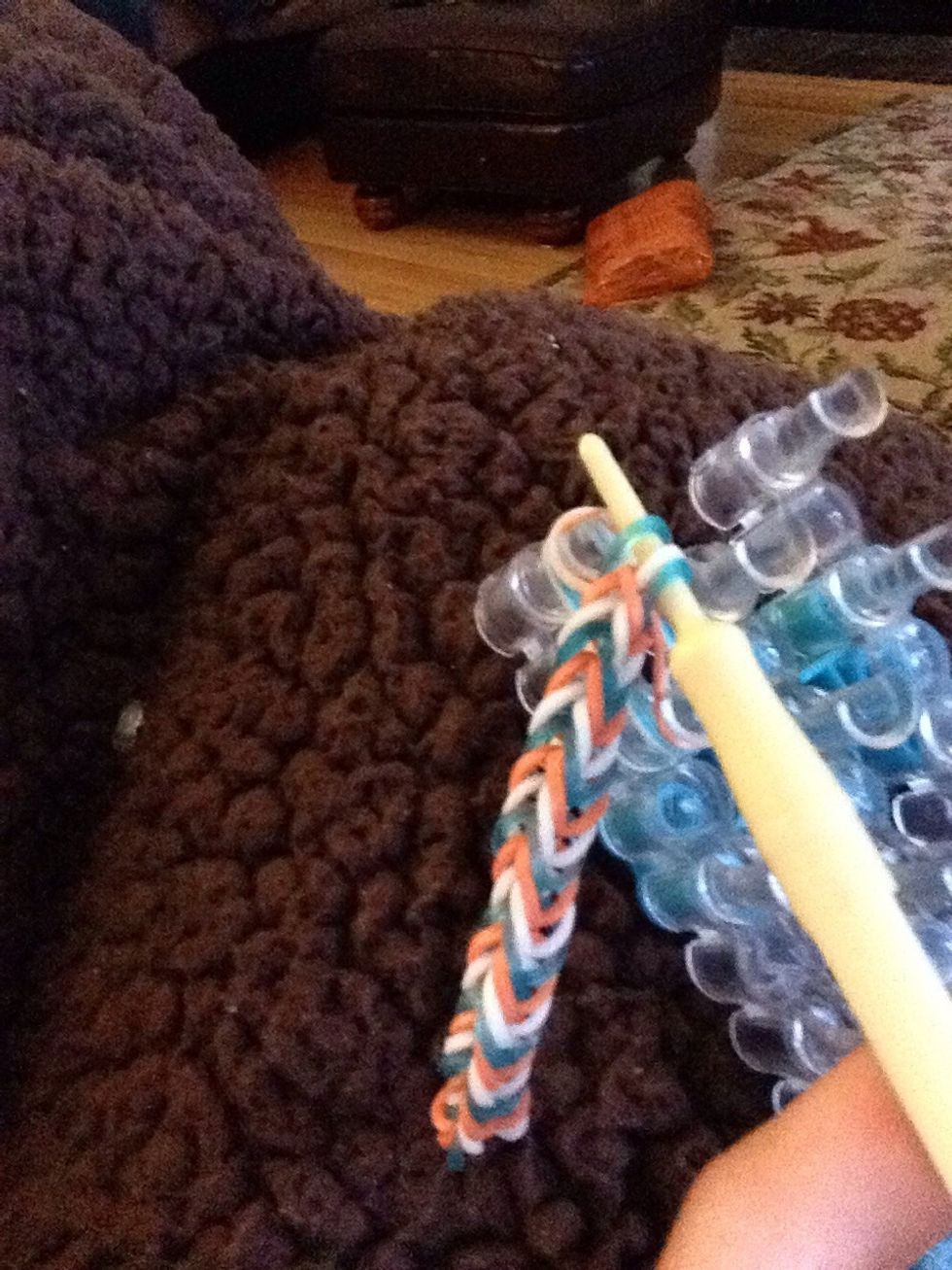 Now put you hook under the to upper bands.
Then make sure that you have this clip.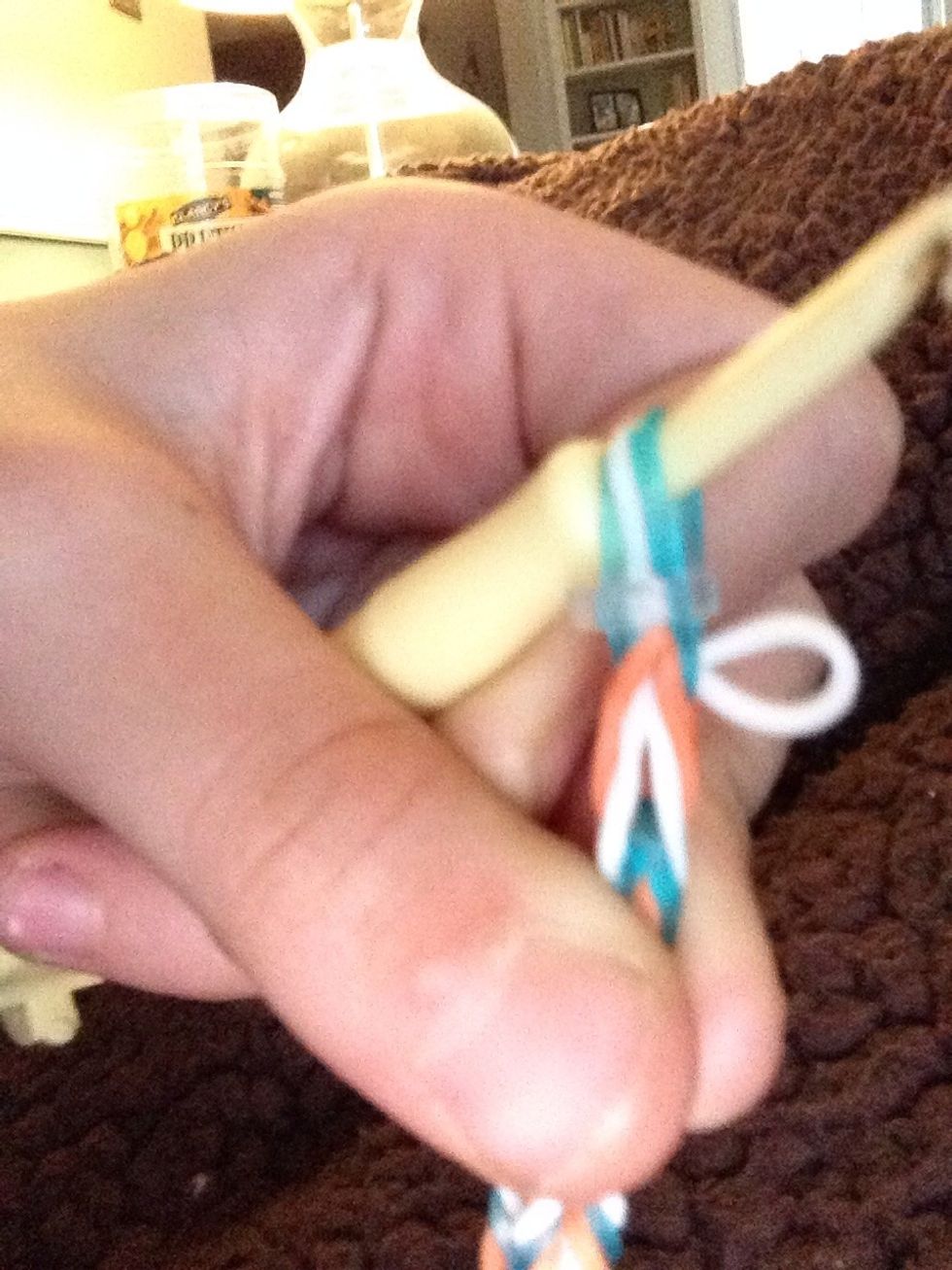 Than pull it off and put on the clip.
Than put the hook on both ends to attach the bracelet together.
And that is how you make a fishtail!!!!!!! Thank you for using my tips! Ella Brickels